72nd Graduation: Doctoral Citations – CHUSS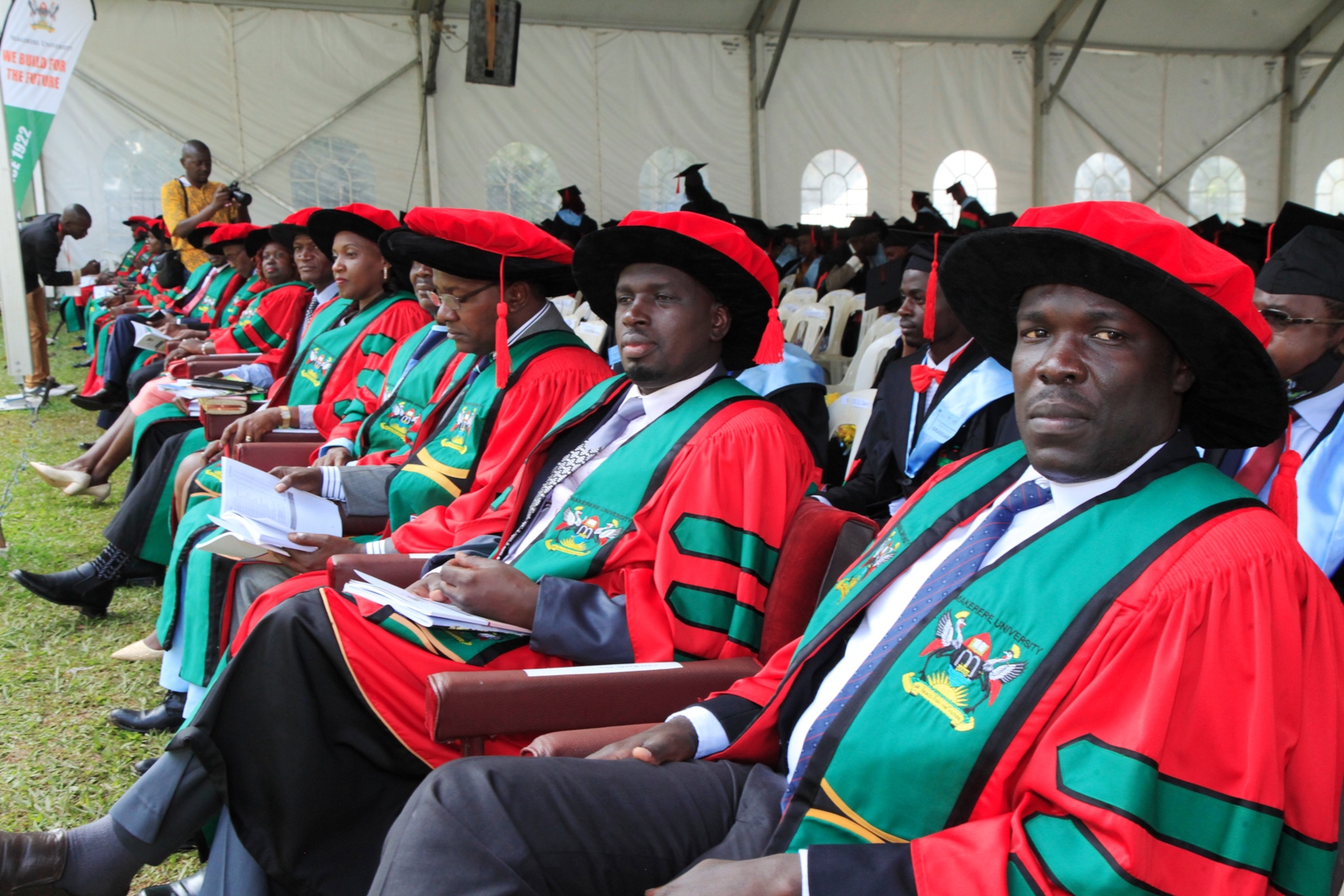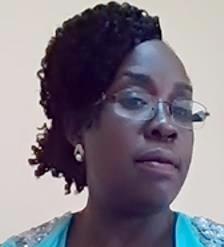 AMPAIRE Anne
Career Stereotypes and Aspiration as Predictors of Students' Independence in Career Choice at Education Transitional Levels in Uganda
Ms. AMPAIRE Anne examined the extent to which career stereotypes and aspirations predict students' career choice at education transitional levels in Uganda. This was motivated by the continued challenges that impact on students' independence in career choice and the extent to which career decisions are based on the available facts. This has led to students taking up careers that are not in line with their interests, value system, and skills, thereby compromising the outcome expectations. Overall, the results revealed that reliance on personal independence and career choice facts, is decreased by the prevailing career stereotypes, across the education transitional levels. This has resulted into an increase in the number of students who pursue careers that are inconsistent with their career aspirations and interests, and there is need for measures aimed at addressing those prevailing career stereotypes. The study was co-funded by myself and Makerere University and was supervised by Dr. Mayanja Kajumba and Prof. Anthony M. Mugagga.
---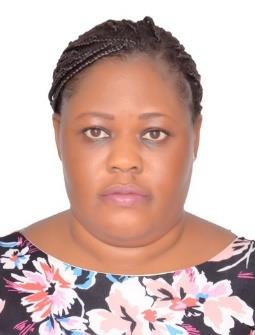 ANTWIWAA Stella
The Representation of Women in Selected Plays of Euripides and Selected Ghanaian Playwrights
Ms. ANTWIWAA Stella employed feminist and postcolonial theories to interrogate the representation of women in selected classical Euripidean plays and selected Ghanaian playwrights to examine the 'universalist' view that the Classics are models for others to learn from. The research questions the hegemonic elevation of the Classical/Western values to examine African experiences. The study reveals that in terms of gender representations, the Classical Greek, through Euripides' writings, does not provide examples for the Akan (Ghanaian/African) societies. The study recommends that African scholars need to adopt Afrocentric epistemology to examine African experiences in order to shift and balance the centres of knowledge production and circulation. Africa's classics in history, art, myths, folktales and indigenous knowledge need to be foregrounded in scholarship to address the pedestal placement of the Western Classics as a yardstick to evaluate African artefacts. Granted the Classics continue to be valuable, scholars need to interrogate them when applied to different cultural experiences. This critical and comparative study challenges the ideology of the superiority of Western Classics over other cultures. This study was funded by Gerda Henkel Stiftung Foundation, and supervised by Prof. Dominica Dipio and Dr Danson Kahyana.
---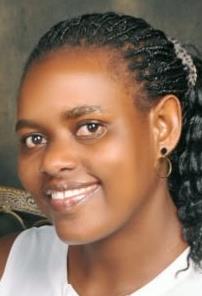 ARINAITWE Perpetua
Kiswahili at Crossroads: Cultural Politics and Language Policy in Uganda.
Ms. ARINAITWE Perpetua studied historical narratives of different language policies and factors that impacted Kiswahili growth across the different historical periods; the pre-colonial period (1840-1894); the colonial period (1894-1962); and the post-colonial period (1962-2019). A blend of three approaches to language policy and planning (LPP); the Historical-structural model, the Neo-classical Model and Language Management Theory (LMT). A narrative technique enabled the collection of both qualitative and quantitative data. Findings revealed that Kiswahili growth has been dependent on numerous language policies stretching from the pre, during and post-colonial epochs. Constant shift in cultural and political leadership meant that whoever held power determined the language policies that favoured their leadership ideology. The study was funded by the GERDA HENKEL STIFFTUNG and was supervised by Dr Saudah Namyalo and Dr Gumoshabe Gilbert.
---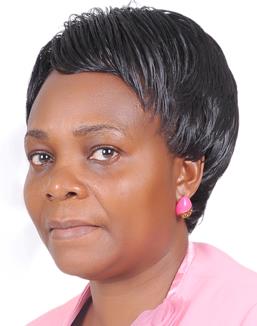 ASIIMWE Stedia
Female survivors' Experiences of Intimate Partner Violence (IPV) and access to justice in Uganda
Ms. ASIIMWE Stedia investigated female survivors' experiences of intimate partner violence (IPV) and access to justice in Uganda, with a focus on relationships involving male police officers. The study was carried out in Jinja police barracks in Eastern Uganda. Methodologically, qualitative approach was employed, using case study design. Findings indicate that female survivors of IPV experienced physical, sexual, economic and psychological violence. Factors that triggered IPV against women in police families included: shared accommodation, poorly managed transfers and daily deployments, alcoholism, low salaries, refusing women to work outside the barracks and work related stress. Access to justice by female survivors of IPV was constrained by alien referral pathways to justice, abusers' possession of a weapon, long procedures, laxity by authority to punish fellow officers, sexual harassment, women's lack of information about their rights and Government's failure to decentralize some services. The study argues that the arm of the law is too short to reach civilian female survivors of IPV, because the abusers are at the same time the vehicles through which justice is supposed to be delivered. The study recommends that police management should construct more houses for officers, include a module on Gender based violence in police training syllabus and use mult-professional teams to handle IPV cases. The study was funded by Makerere-Sweden Bilateral Research Program, and was supervised by Dr. Victoria Flavia Namuggala and Dr. Ruth Nsibirano.
---
ATWAGALA Donnah
A Comparative Analysis of Land ownership and Land conflicts in post-conflict areas of Luwero and Amuru Districts, Uganda: A Gender Perspective
Ms. ATWAGALA Donnah analysed the effects of landownership and land conflicts on gender perspectives in post-conflict areas of Luwero and Amuru Districts in Uganda. The findings show that the nature and causes of land conflicts have evolved, transforming from being local to becoming international. Actors and conflicts have become more sophisticated and complex to identify and analyse, respectively. The study recommends adopting the right-based, gender and conflict-sensitive land acquisition, ownership and management framework that will ensure equitable land acquisition, access and use by all stakeholders. This study was supervised by Dr. Paddy Musana and Assoc. Prof. Consolata Kabonesa.
---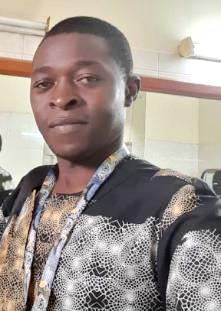 BALIKOOWA Richard
A Sociocultural Exploration of Children's Experiences and Perspectives on Gender-based Violence in Primary Schools in Busoga Sub-region, Uganda
Mr. BALIKOOWA Richard explored the experiences and perspectives of primary school children regarding gender-based violence in and around schools and its impact on their schooling; in Uganda's Busoga sub-region. Using a sociocultural approach, Balikoowa adopted a multimethod design through which he involved 450 male and female school children from 10 to 14 years in participatory visual activities; including draw-and-talk, child-friendly focus group conversations, in-depth interviews; as well as the eclectic administration of a survey tool. Children acknowledged experiencing and/or witnessing gender-based violence in and around their schools. They also disclosed that gender-biased factors associated with school setup and gender-based violence immensely negatively affected their motivation to engage in school activities. However, children's greatest nervousness and related impact on their schooling was attributed to the unresponsiveness and unempathetic attitude by those around them. The study recommended that stakeholders in children's schooling should allow them reveal their challenges and also pay concerted attention to them as key participants in their development and schooling. The study was funded by the Andrew W. Mellon and was supervised by Assoc. Prof. Julius Fred Kikooma and Dr. David Onen.
---
FEDEO Ignas
Myth and Mythmaking in the Narratives about Mwalimu Julius Nyerere among the Banyakyusa
Mr. FEDEO Ignas studied the recreation of Nyerere's personal life and political career in Banyakyusa myths. The study offers an alternative understanding of Nyerere's life and history as perceived by local people. Using oral history interviews and content analysis, Banyakyusa myths which carry their culture, voices, beliefs, and perceptions of Nyerere were recorded. The myths were interpreted based on Banyakyusa traditional beliefs and their life experiences. The findings revealed that Banyakyusa believe that Nyerere was endowed with immerse supernatural and mystical powers which helped him to implement his presidential duties successfully and protect himself and the Tanzanian people. The study established the Banyakyusa belief that Nyerere's mystical powers greatly account for the prominence of his ideas and the reverence accorded to him in Tanzania, Africa and the world at large. The study will promote preservation of Banyakyusa and other Africans oral materials especially myths which carry beliefs and perceptions of local people. This study was funded by Gerda-Henkel Stiftung Foundation and supervised by Prof Abasi Kiyimba and Dr. Benge Okot.
---
KATURAMU Alex
Land, social Change and the lives of nomadic pastoralists in Western Uganda since 1950
Mr. KATURAMU Alex examined the historical proliferation of nomadic pastoralists focusing on the issues of land and social change since 1950. In the results, seasonal movements culminated into land conflicts among pastoralists and farmers. The land conflicts were exacerbated by intensity of population in the cattle corridor. The study shows that pastoralists remain one of the secors that significantly contribute to Uganda's Gross Domestic Product, hence deserving resource investiments to improve the livelihoods of herders. This study was supervised by Dr. Simon Peter Rutabajuuka and Dr. Charlottee Karungu Mafumbo.
---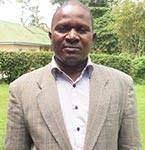 KIGEMBE Elmerek
Challenges of Strategic Plan Implementation in the North Western Diocese: Evangelical Lutheran Church in Tanzania
Rev. KIGEMBE Elmereck investigated the challenges that limited strategic plan implementation in the North Western Diocese of the Evangelical Lutheran church in Tanzania. The study identified Improper resource allocation, limited knowledge of implementers, un-conducive working conditions, lack of clear targets and changes in Government policies as negative actors in strategic plan implementation. For the church to effectively implement its strategic plan objectives so as to deliver God's Mission, the study recommended strategic mobilization, monitoring and allocation of resources; integration of training in the strategic plan implementation processes; enhancement of working conditions; integration of clear targets in action plans and regular review of strategic plan instruments to accommodate changes in the government policy. The study was funded by the United Evangelical Mission (UEM) and supervised by Dr. Patrick Mangeni and Dr. Veneranda Mbabazi.
---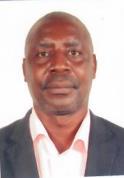 KIRIGGWAJJO Anatole
The Tonology of Lunyala Nouns, Noun Phrases and Verbs
Mr. KIRIGGWAJJO Anatole investigated the tonology of Lunyala one of Uganda's minority languages mainly spoken in the district of Kayunga. He argues that although the tone system of Bantu languages has attracted a lot of attention in the last decade, minority languages have been neglected making such languages endangered. His study found out that Lunyala has a privative tone system with the High tone marked underlying while both the underlying and surface tones are borne by moras in a one-to-one correspondence. Further the tone distribution over the moras is determined by tonal processes for example; High and Low tone spreading, Obligatory contour Principle and Tonal polarity among others. He underscores the usefulness of the study in compiling Lunyala online-talking dictionaries and developing teaching and learning materials in Lunyala. This study was funded by Volkswagen Foundation and was supervised by Dr. Saudah Namyalo.
---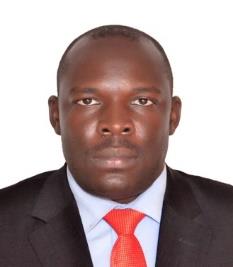 IMOKOLA John Baptist
Television Programming Regulation: Examining the Policy Implementation of Local Content Quotas in Uganda
Mr. IMOKOLA John Baptist examined the implementation of television local content quotas policy in Uganda. Five years after television local content quotas were implemented in 2014, no known comprehensive assessment had been done on uptake by television stations, and how the is understood by the different stakeholders. The study analyzed the perspectives of different stakeholders, opportunities from the local content quotas and the challenges affecting implementation. Using key informant interviews, focus group discussions and document analysis, the study found that Uganda Communications Commission, the television stations, the local content producers and the audience had reacted differently towards the policy. Implementation has seen increased production, acquisition, adaptation and airing of Ugandan content for television. Although there are opportunities created by the policy, achievement of these are bedeviled structural, conceptual, economic and political challenges affecting effective implementation. The study proposed a new definition of local content, and recommends a consultative process in the formulation and implementation of broadcast policies. This study was funded by Andrew Mellon CHUSS Fellowship and supervised by Prof. Goretti Linda Nassanga and Dr. Brian Semujju.
---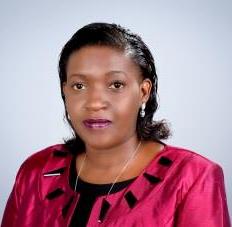 KYOMUHENDO Marjorie Niyitegeka
Family Planning Communication in Uganda: An Interrogation of Media Reporting, Communication Campaigns and Audience Perspectives
Ms. KYOMUHENDO Marjorie Niyitegeka's study was motivated by the constant high awareness and low use of contraceptives by most women and men of reproductive age in Uganda. She thus examined the framing of family planning information in selected media stories and health communication campaigns. She also explored how audience members targeted by the campaigns interpreted family planning information. Her study found deficiencies in family planning communication occasioned by shallow media reporting and information transmission approaches that disregarded the audience's information needs and contextual factors. She recommends that the Ministry of Health and partners implement a harmonised communication strategy that is audience-centred and responsive to the emerging information needs and socio-ecological contexts of particular audience segments. She further urges Uganda's media to practise more enterprise and interpretive journalism in reporting family planning to amplify its significance to the public. The study was co-funded by CARTA and Makerere University, and was supervised by Prof.Goretti L. Nassanga and Prof. Anne R. Katahoire.
---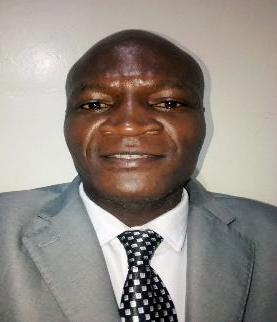 LUGWIRI Okombo Patrick
A citizen Sociolinguistics Appraisal of Kiswahili as a Tool for Social Integration in the East African Community
Mr. LUGWIRI Okombo Patrick employed the Citizen Sociolinguistics model to explore language-based decisions about Kiswahili among ordinary citizens in the East African Community, specifically, in Busia and Namanga border towns. Lugwiri's study was motivated by Article 137(2) of the EAC Treaty (1999) which provides for the promotion of Kiswahili as a lingua franca of the Community. Using ethnographic methods, the study examined the patterns and extent of the use of Kiswahili, the nature of Kiswahili used, and citizens perceptions and attitudes to Kiswahili. The study found that Kiswahili is construed, constructed and appropriated differently by different citizens in different domains and spaces, and therefore, a highly varied language. While Kiswahili has the potential of a common language of communication and a tool for social integration in the EAC, issues of varieties and labels, contact and conflict between varieties, status and prestige, perceptions and attitudes, national and social identity, and linguistic power struggles impact negatively on this potential. The study recommended a shift in approach to Kiswahili in the EAC from the 'top-down' policies to 'bottom-up' or practice-based policies that take into account participation of ordinary citizens as makers and shapers of language policies. The study was funded by Gerda Henkel Fellowship and supervised by Dr Merit Kabugo and Dr Florence Bayiga.
---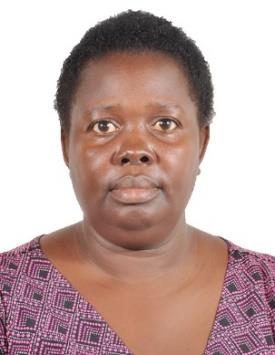 MUDONDO Constance
Land Conflicts and Livelihoods of People Utilising Namatala Wetland in Eastern Uganda
Ms. MUDONDO Constance examined how land conflicts shape livelihoods of people. Using Namatala Wetland in Eastern Uganda as a case, she examined the conflict dimensions and drivers, land use, and conflict management mechanisms. She found that increasing demand for moist farm land shape conflict dimensions leading to cleavage formation based on class, ethnicity, and location. The emergent quests for territorial control and inequality result in violence, which hinders optimal use of land and diminishes wetland users' capitals. Although formal conflict management strategies have been tried, they were largely protectionist and divisive, reinforcing feelings of relative deprivation and latent hostilities. Consequently, the wetland users have resorted to informal coping mechanisms like social-networks that act as collective labour, financial safety valves and buffers against attacks. She argues that alleviating the effects of land conflicts requires shifting from structural models to locally bred conflict management systems. The study was funded by SIDA and supervised by Dr. Robert Kabumbuli and Dr. Dauda Waiswa Batega.
---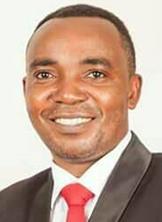 MUGENYI Jonathan
Singing Politics: Popular Music, Popular Politics and Contingencies of Protest in NRM's Uganda
Mr. MUGENYI Jonathan examined the deployment of musical expression in the practice of state politics under Uganda's National Resistance Movement. On the one hand, he investigated the direct and implied ways by which the NRM deploys musical expression as a tool of political mobilisation and legitimization while on the other hand, he examined ways by which the Ugandan society uses musical expression to create alternatives ways of engaging with NRM politics. Expanding the Foucauldian theory of power, Mugenyi argues that musical expression is a conduit of state power that percolates into society and it is the same conduit that returns to the state to challenge its power as contingencies of protest. This study was funded under Makerere Institute of Social Research's Interdisciplinary MPhil/PhD and was supervised by Prof. Mahmood Mamdani.
---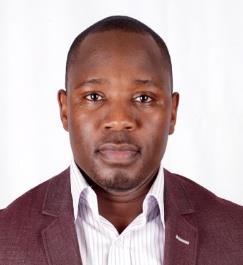 MWANIKA Kassim
Commercial Sugarcane Farming and Rural Youth Livelihoods in Eastern Uganda
Mr. MWANIKA Kassim examined the implications of commercial farming on a vulnerable population. Focusing on sugarcane farming and youth livelihoods in Eastern Uganda, he found that sugarcane farming has a suboptimal impact on youth livelihoods in Busoga sub-region. Due to limited requisite resources, the youth constitute the bulk of sugarcane labour force and their benefits from the industry are limited to wage earnings. He argues that commercial sugarcane farming is an enclave for wealthy groups, and that youth are incorporated into circuits of capital accumulation where they are exploited by employers. The process is exacerbated by lack of labour regulations and sugarcane price volatility, which undermine the trickle-down effect of sugarcane farming on youth livelihoods. Enhancing outcomes from sugarcane farming requires addressing structural traps embedded in capitalist large-scale farming. The study was funded by SIDA and supervised by Assoc. Prof. Andrew Ellias State, Prof. Atekyereza Peter and Assoc. Prof. Torun Österberg.
---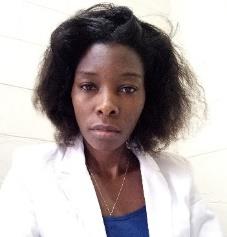 NAKABO Seruga Robinah
Followership and Women's Empowerment for Sustainable Development: A Case of the Women in the National Association of Women's Organisations in Uganda
Ms. NAKABO Seruga Robinah investigated followership and women's empowerment for sustainable development, taking the case of the women in NAWOU. After in-depth interviews, findings showed that followership was generally a taken for granted concept. Respondents perceived followership as a cooperative venture, retrospection on past experiences, as a detour, seeking to stabilise or destabilise the status quo, identifying preferred values, and mentorship. Most voices reiterated that generally, many women exhibited perpetual and unconscious followership tendencies even when other alternatives were available; with fear as the main causal condition. However, women's followership of NAWOU was found to be pragmatic and conscious with the implication of possible empowerment; intervened by education, family ties, and financial situations. The conclusion was, depending on personal characteristics, perception of empowerment and the typology of followership adopted, women could gain empowerment for sustainable development. The recommendation is that NAWOU, the government, academic institutions, and similar organizations reconsider the concept of followership and its implications on empowerment. The study was supervised by Assoc Prof. Godfrey Assimwe, and Dr. Robert S. Esiruku
---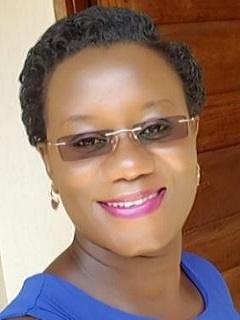 NAKALYOWA Deborah
Intimate Partner Violence and Masculinities: Experiences of Baganda male "survivors" in Masaka District, Uganda
Ms. NAKALYOWA Deborah examined, through a qualitative methodology, the lived experiences of men who were subjected to Intimate Partner Violence (IPV) by their female intimate partners in heterosexual relationships, including forms/types in which the IPV manifested, and how it affected the masculine identities of the male victims. Findings revealed that they were subjected to psychological/emotional violence, in addition to physical aggression and sexual abuse in the contexts of Intimate Terrorism, Situational Couple Violence and Mutual Violent Control. While the importance of maintaining an appropriate sense of masculinity underpinned their narratives, the male victims described feeling shame and embarrassment for not having met the dominant cultural expectations surrounding masculinity, consequently affecting their emotional and physical well-being. However, the majority of men were hesitant to seek help after victimization, for fear of ridicule, emasculation and being cast as the perpetrators. Therefore, there is need for more research and advocacy to enhance recognition and public awareness about the plight of male victims, review of laws/policies aimed at combating IPV in intimate relationships to be more gender-inclusive, as well as establish victim service support sources for all IPV victims, regardless of gender. The study was funded by SIDA and supervised by Dr. Evelyn Lutwama-Rukundo and Assoc. Prof. Consolata Kabonesa
---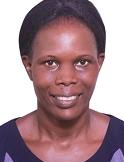 NANSAMBA Joyce
Why They Stay: A socio-cultural Reconstruction of Academics' Retention in Uganda's Public Universities.
Ms. NANSAMBA Joyce explains why Academics stay working in Uganda's Public Universities despite unappealing working conditions. Recognizing that staff retention is not exclusively about institutional frameworks and individually situated explanations, the study underscores the role of historical, social and cultural contexts in explaining retention. A narrative analysis of the academics' stories revealed that the meaning academics attach to their professional identity, the social relations from engaged scholarship and the otherness from external prestige explain their retention. The study was a departure from conventional thinking that attractive pay and benefits, satisfactory terms of service, good working conditions among others explain retention. It was a novel step to studying retention as a social construction from the perspective of Academics' own experiences. The study was funded by Makerere University and supervised by Assoc Prof. Julius Kikooma and Assoc Prof. Umar Kakumba.
---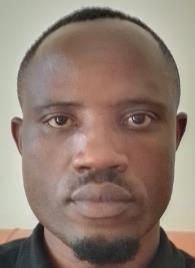 NIRINGIYIMANA Julius
Oil Politics and Land Conflicts in the Albertine Region, Uganda
Mr. NIRINGIYIMANA Julius investigated how oil politics was influencing the changing nature of land conflicts in the Albertine region of Uganda. The study discovered that though the Ugandan government had been engaging in protracted negotiations with multinational oil corporations in an effort to protect the national interests, the process instead got plagued by land conflicts and dispossession of citizens from their land. It established that the interests of the actors conflicted and led to the politicization of oil governance. Consequently, the government was made to adjust its position to accommodate the interests of multinational oil corporations while other opportunistic interests, such as land speculators also took advantage. These actions made the affected persons to lose their land rights which invoked and intensified land conflicts in form of Polanyi's 'countermovement' and adversely affected people's livelihoods. The study concluded that where neoliberal capitalism interfaces with an oil-producing developing country, citizens face dispossession of land and other rights, and where there are pre-existing land conflicts, the politicisation of oil intensifies them and produces new ones. The study recommends that the Ugandan state should re-assert its interests and obligations to protect people's land rights and make multinational oil corporations to adhere to internationally established benchmarks such as fair compensation. This study was funded by SIDA and supervised by Prof Muhumuza William and Prof Murindwa Rutanga.
---
TUNANUKYE Nicholas
A History of Migrancy, Nativism, and Citizenship in Uganda, 1894-1995: A case of South and Western Uganda
Mr. TUNANUKYE Nicholas examined the relationship between migrations, identity formations and citizenship in Uganda, 1894-1995 using migration experiences of Bakiga and Banyankole into Buganda, and Bakiga into Bunyoro. Using historical research methods which included analysis of documents, oral narratives and archival sources, the study established that, whereas migration had taken place in the region of pre-Uganda, colonial rule encouraged unprecedented internal migration in Uganda. The new socio-economic order brought about by the colonial state opened the way for free movement in the protectorate across ethnic boundaries. There were two main reasons for this accelerated migration: migrant labour and search for land. The migration of Banyankole and Bakiga from southwestern region of Uganda to Buganda in the 1930s, 1940s into 1960s was largely in response to the former, while the migration of the Bakiga into Bunyoro and Toro regions during the 1950s and 1960s was in response to latter. The study also established that there were complex interactions between the migrating and receiving communities. One major complexity lay in the attitude of nativism, expressed in subtle ways. Nativism gave rise to two kinds of citizenship consciousness: the Local Citizenship bestowed by membership to an ancestral community inhabiting a particular region and National Citizenship bestowed by the statutes of the Ugandan state. The study was funded by The Andrew W. Mellon Foundation and was supervised by Dr. Simon Peter Rutabajuuka and Dr. Deo Nzarwa Katono.
---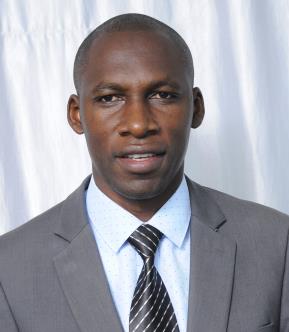 WAMAMELA Nixon
A critique of Constitutional making and amendment in Uganda with Reference to the 1967 &1995 Constitution
Mr. WAMAMELA Nixon conducted an ethical critique of constitutional making and amendment in Uganda with specific reference to the 1967 and 1995 constitutions. The study established that the constitutional processes were seemingly legitimate, yet, self-interest tendencies overrode common interest, hence, the resultant controversies such as lack of consensus among members of parliament, questionable declaration of state of emergency, controversial consultations, resultant scuffles and violent scenes in parliament. It was also established that ideals of constitutional democracy and legislative ethics were lacking. To mitigate the above challenges, an ethical framework for constitutional making and amendment processes should be put into account. Such a framework should include referenda, benchmarking and a national consensus on ethical principles, declaration of conflict of interest by the incumbents and other possible beneficiaries. These are possible through creation of ethics review committee within parliament. The study was funded by Andrew W. Mellon Foundation and supervised by Prof. Archangel Rukooko Byaruhanga and Dr. Paul Matthias Shimiyu.
---
Browse Citations by College below:
< Director's Message | CAES | CoBAMS | CoCIS | CEES | CEDAT | CHS | CHUSS | CoNAS | CoVAB | LAW | MUBS >
Anthems of the World Concert for the United Nations Day, 2023, in Uganda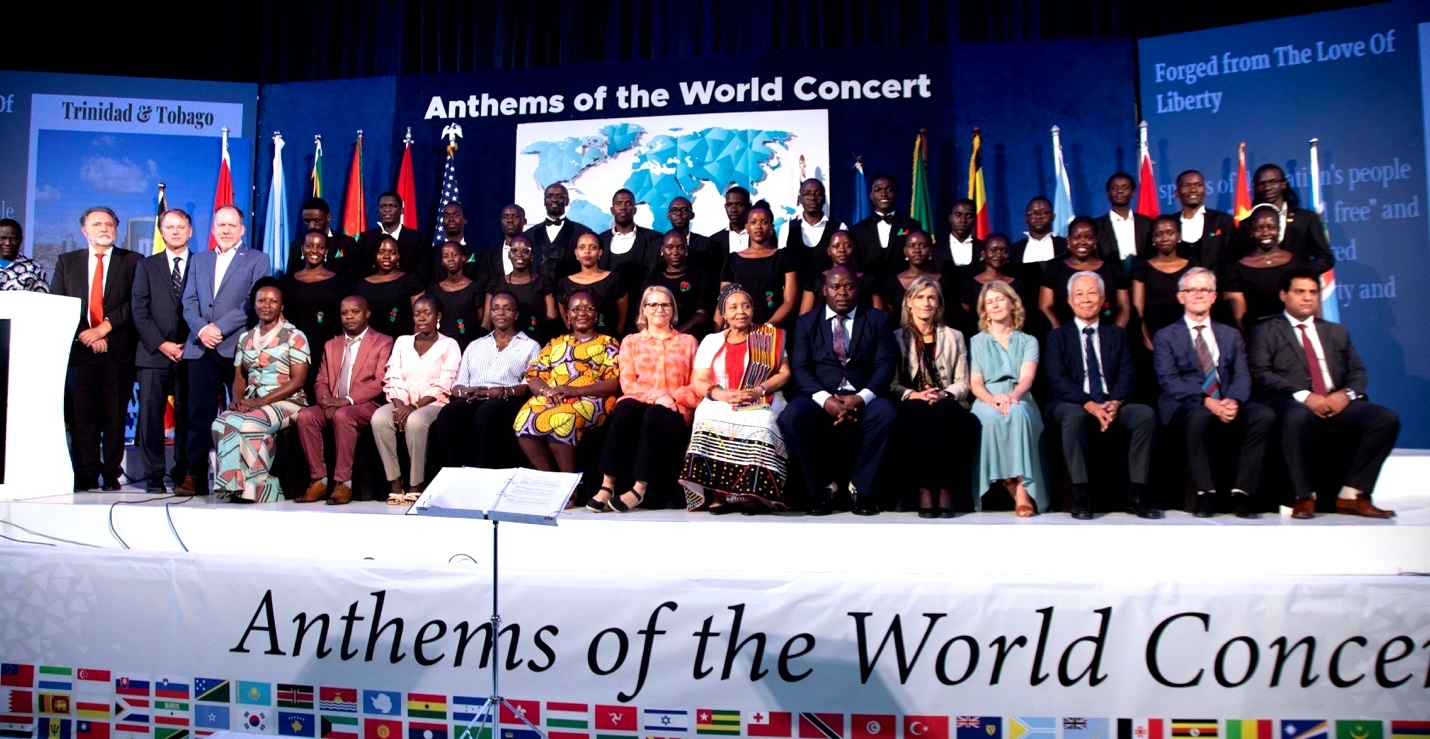 Preamble
The "Anthems of the World" concert was a choral music presentation that featured national anthems of selected countries of the world in commemoration of the 2023 United Nations Day celebrations in Uganda. This concert aimed to explore connections between music and nationalism as embodied in the national anthems of different countries of the world. In line with this year's United Nations theme: "Home and Belonging," the concert aimed to help the public build mental images of their respective home experiences and shared values of sovereignty through the singing of select national anthems in their respective native or official languages. Ultimately, the purpose of the concert was to further contribute to the public's appreciation of the global cultural diversity, respect and understanding for one another, and to the enhancement of the world's social harmony and universal peace, as emphasized in the United Nations Charter. The repertoire list comprised of 24 national anthems representing countries from Africa, the Americas, Asia and Europe, the UN Hymn and the Makerere University anthem.
The performance procedure for the Anthems of the World concert was participatory in nature, involving the choir and the audience for the various roles of the performance. For clarity purposes, the anthems in this concert were not used in their traditional sense of performing a political function, but rather, as pieces of a country's heritage for purposes of sharing a bit of that heritage with the public. Therefore, it was not mandatory for people to remain standing while all national anthems were being sung. Each national anthem was introduced by a national (mostly Ambassadors) by providing the inspiration behind it and a brief about the country. All nationals and associates of that country were invited to stand while the choir sung their national anthem, and thereafter, everyone celebrated that nation.
Remarks
Dr. Milton Wabyona, Convener and Choir Director
In his introductory remarks, Dr. Wabyona, referred to the notion that national anthems are compact summaries of a country at its people. He thus posited that through the singing of these anthems, we are more likely to know more about others, and more likely to understand others, hence the more likelihood to appreciate and respect others. Music provides us with an honest and universal medium of communication for all of us.
Dr. Wabyona made reference to a line in the UN Hymn: "Let music for peace be the paradigm," as support of the ideology of music as a medium of peace for humans. He believed that through this concert, each one of us will have a little knowledge and understanding of the other, which is a sure way towards the world's social harmony and to fostering of genuine universal peace. This is the same ideal that inspired the formation of the Makorale Choir. The Makorale, is a Makerere University community ensemble comprised of current and former students of Makerere University, faculty and other members of the university community. The overall goal of the ensemble is to harness the vast benefits of music in shaping a peaceful society and cultivating education opportunities in the performing arts for students.
Dr. Pamela Khanakwa, Dean – School of Liberal and Performing Arts (Representing the Vice Chancellor, Makerere University)
Dr. Pamela Khanakwa welcomed everyone to Makerere University. She expressed how proud Makerere was in hosting this prestigious United Nations Day celebration on the 78th anniversary of the UN formation. Dr. Khanakwa recalled that in her early years of school, the UN seemed a distant and an abstract concept but as we grew, we got to realize that we are part of the United Nations. She reiterated the core mission of the UN as about humanity, peace and unity.
Dr. Khanakwa was touched by the UN theme of "Home and Belonging," which she said speaks deeply to our hearts. And here at Makerere we feel as small United Nations of sorts because of the diversity of our staff, students and the multiple collaborations that we have, she added. As a university, we tow in the same line with the ideals of the UN, because Makerere is home to many students from different countries, both neighboring and beyond. Our curriculum is not only about teaching and research, but we're also actively engaged in initiatives that promote peace. In the College of Humanities and Social Sciences, we have a department of Religion and Peace Studies. Makerere University also hosts a prestigious Rotary Peace Center, which is highly recognized around the world, and is involved in training different scholars from around the world in peace initiatives. Makerere also provides space for national, regional and international dialogues that champion the cause of peace in the world.
In regard to the day's main activity, Dr. Khanakwa spoke passionately about anthems as part of our heritage and inspiration as a people. "There is a way we feel when we listen to anthems." She drew from her personal experience of how she felt when she heard the Ugandan national anthem sung while she was in United States. She reaffirmed that anthems give us a sense of belonging and our identity. Dr. Khankwa concluded by thanking the UN Uganda office for supporting this event, Makerere University Innovation Hub for hosting, the Makorale choir and Dr. Milton Wabyona for making CHUSS and Makerere proud. She looked forward to listening to different national anthems of different countries and hoped the experience would help us reflect on the power of music, the power of unity and how these anthems promote nationalism and humanity.
Ms. Susan Ngongi Namondo: UN Resident Coordinator, Uganda Office
Ms. Susan acknowledged their Excellency, the Ambassadors and Heads of the various Diplomatic missions present. She thanked Makerere University, Dr. Pamela Khanakwa, representing the Vice Chancellor, Prof. Barnabas Nawangwe and the general Makerere University staff and the students for hosting the concert. The Anthems of the World concert at Makerere University was organized in celebration the 78th anniversary of the UN Charter's entry into force in 1945. Ms. Susan commended the Makorale – a Makerere University community choir for putting together this incredible musical show piece, which further underlined Makerere's leadership in various spheres.
The UN Resident Coordinator made reference national anthems described as compact summaries of a country's heritage, history, struggles, and aspirations. She posited that the Anthems of the World Concert aimed to offer a glimpse into each other's cherished heritage, fostering a sense of interconnectedness. She hoped that, beyond enjoying the musical performance, attendees would reaffirm their commitment to sustainable development goals, addressing global challenges such as pandemics, climate change, and economic issues. The importance of recognizing a shared humanity and interconnectedness, as much as she encouraged efforts towards a safer, greener, and more sustainable Uganda and world. Ms. Susan concluded by encouraging students to learn more about the United Nations and contribute to its development.
President Museveni underscores political & economic integration as permanent cure for Africa's marginalization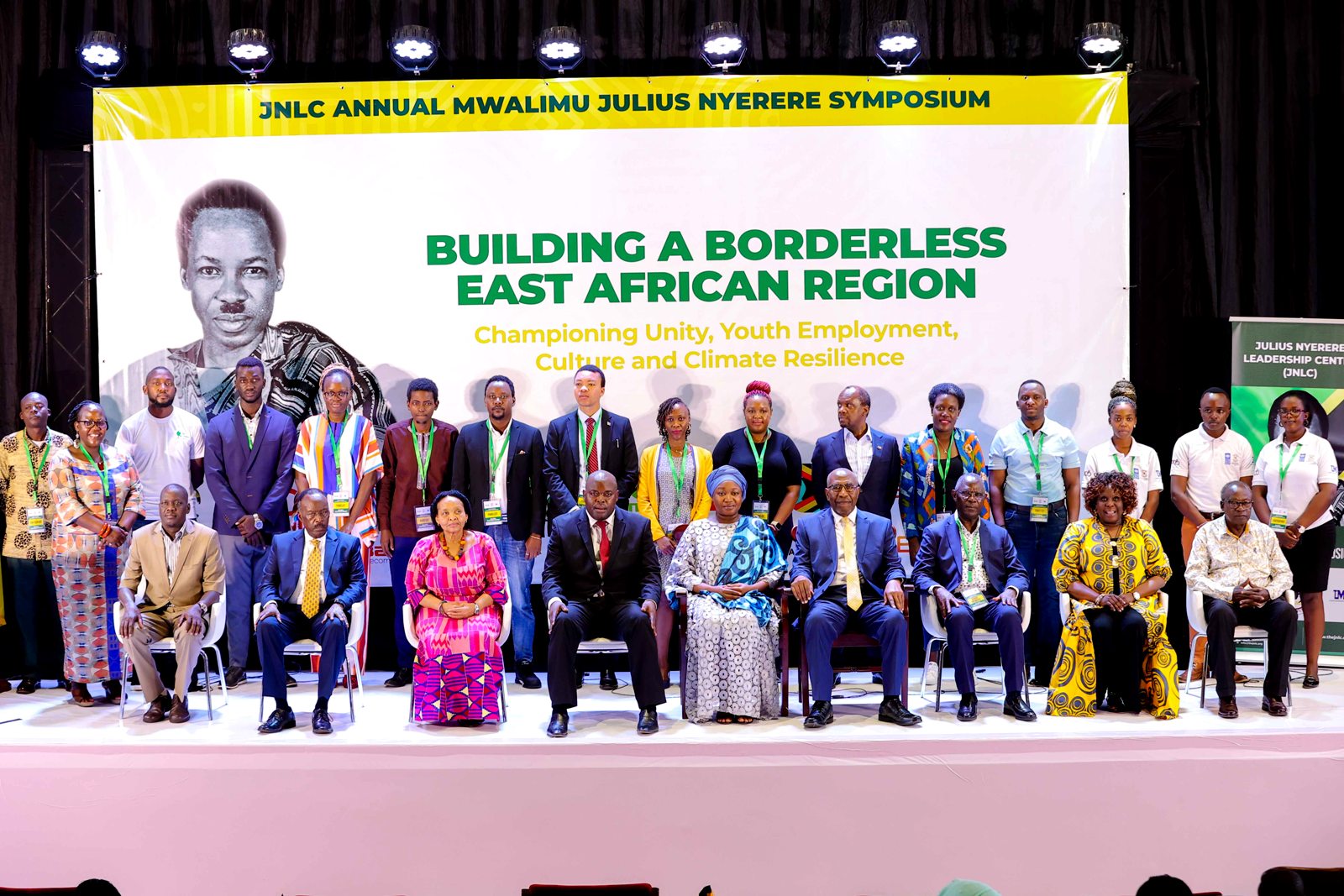 The President of the Republic of Uganda, His Excellency Yoweri Kaguta Museveni has emphasized the need for African countries to strengthen both political and economic integration as a permanent cure of Africa's weaknesses and marginalization around the world.  In a speech read by the former Prime Minister of Uganda, Rt. Hon. Dr. Ruhakana Rugunda on 14th October 2023 at the Annual Mwalimu Julius Nyerere Symposium, the President said that Africa must cure herself of the victim mentality and take the initiative of shaping her own destiny.
"We have an unprecedented advantage of a market of 1.3 billion people. This is a formidable treasure in our hands, it has the potential of not only making us richer, but also earning us respect in the world as a power to reckon with," he noted.
Reflecting on the times when NRM captured power in 1986, President Museveni said that Uganda's population by then was a paltry 15 million people and the East Africa Community which would have compensated for Uganda's small market had been brought to its knees. He was however, happy that the NRM government did not waste time in working with Tanzania and Kenya to revive the East Africa Community. To him, the concerted efforts paid off in 1999 when the original members of Uganda, Kenya and Tanzania signed the treaty which re-established the East African Community. The community has since grown with the addition of Rwanda, Burundi, South Sudan, and the Democratic Republic of Congo.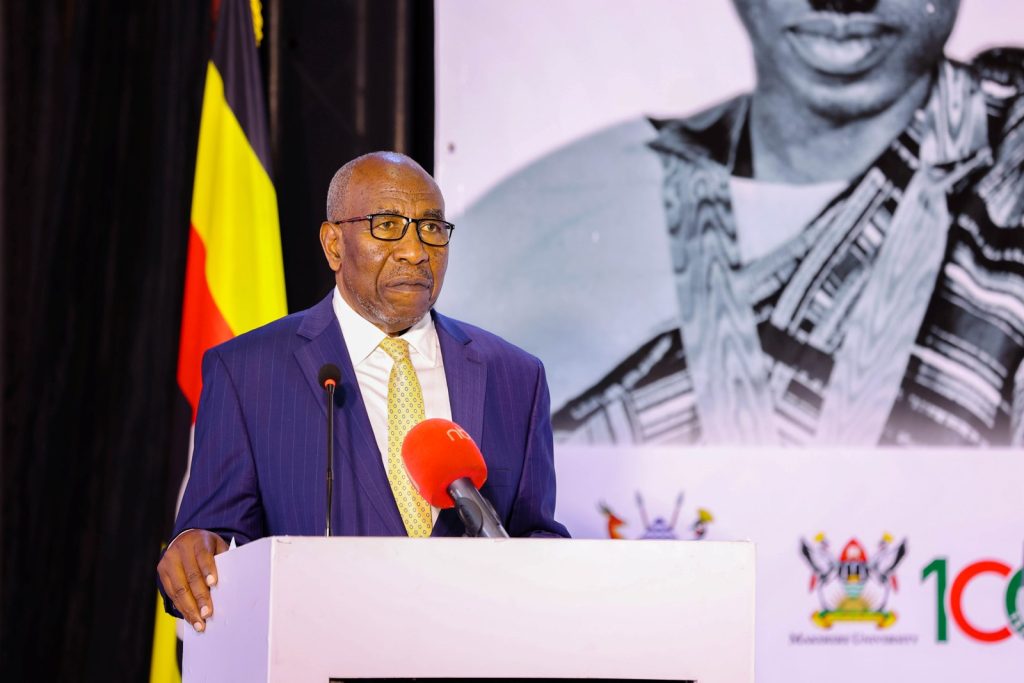 He acknowledged the regional blocks such as Economic Community of West African States (ECOWAS), Common Market for Eastern and Southern Africa (COMESA), East Africa Community (EAC) and the Southern African Development Community (SADC) for increasing the volume of trade among African countries. And with the signing and ratification by individual member states of the African Continental Free Trade Area (AfCFTA), the President was happy that Africa now boasts of the largest free trade area in the world.
"It must be remembered that Africa was forcefully integrated into the world economy as a source of cheap labour and raw materials for western industries. Africa has donated enough wealth to the rest of the world. It is time to cut off the proboscises of parasites, whose wealth has been sucked from our mines, soils, forests and lakes," he said.
"Our chief interest should be on securing the survival and prosperity of our children and their children. There is no better guarantee for their future than working towards the political and economic integration of Africa. For the first time, we have the opportunity of safeguarding our great human and natural resources under the African supernatural government. The African leaders, therefore need to work hard so as not share the fate of the pre-colonial tribal chiefs that let down their people," he added.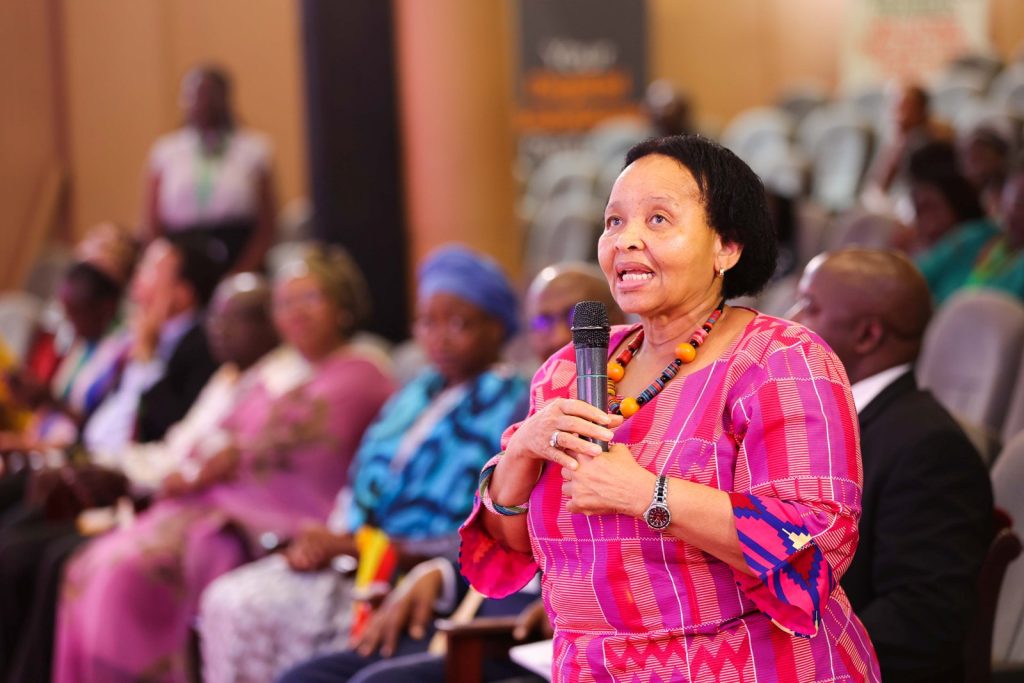 President Museveni saluted the contribution of Mwalimu Julius Nyerere to the liberation of Africa and urged young people to carry on Mwalimu's vision of a strong and united Africa. To him, every year, he eagerly looks forward to this day, that was set aside to commemorate the life and legacy of Mwalimu Julius Nyerere. He was happy that Uganda joins Tanzania and the rest of the entire African continent to celebrate an African hero. "As we celebrate this day, it is important to remind ourselves of the unfinished work, which Mwalimu pioneered, and carry it forward to its logical conclusion. This will be the most befitting tribute to his great legacy," he emphasized.
According to him, Mwalimu Nyerere was a true champion of African freedom and liberation. Mwalimu Nyerere unlike most of the African nationalist fighters, espoused the idea that attainment of independence, by the respective African countries, was not an end in itself. His true legacy lies in the fact that he, first and fore most supported liberation struggles to break the shackle colonialism and neo-colonialism, which had unfairly parceled the powers.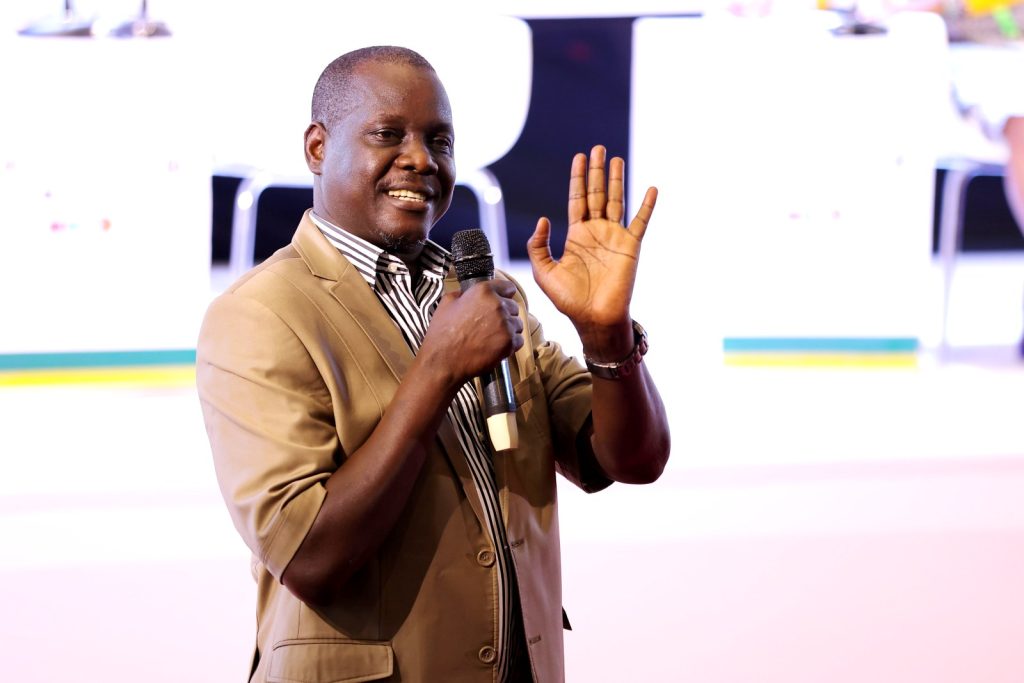 Additionally, Mwalimu Nyerere recognized the urgency of uniting the small independent African states to create for the first time Africa's Centre of Gravity. He rejected the notion of arrivalism, which gripped the ruling elites once they took over the 53 colonies that the imperialists had organized for easy exploitation. "They imagined that they had arrived and the idea of Pan-Africanism was thrown out of the window.  Mwalimu's commitment to the goal of Pan-Africanism was demonstrated through the unification of Tanganyika and Zanzibar to create the United Republic of Tanzania. He was equally committed to the formation of the East Africa Federation," said the President.
Every year the Julius Nyerere Leadership Centre in conjunction with its co-promoters, Makerere University and Uganda Management Institute organizes a symposium to honor and celebrate the legacy of Mwalimu Julius Kambarage Nyerere.  The Annual Symposium which brings together students, academics, researchers, business people, experts and political thought leaders from across the African region provides a platform for them to reflect on how to regenerate and keep alive the powerful efforts of Mwalimu Julius Nyerere on Pan-Africanism.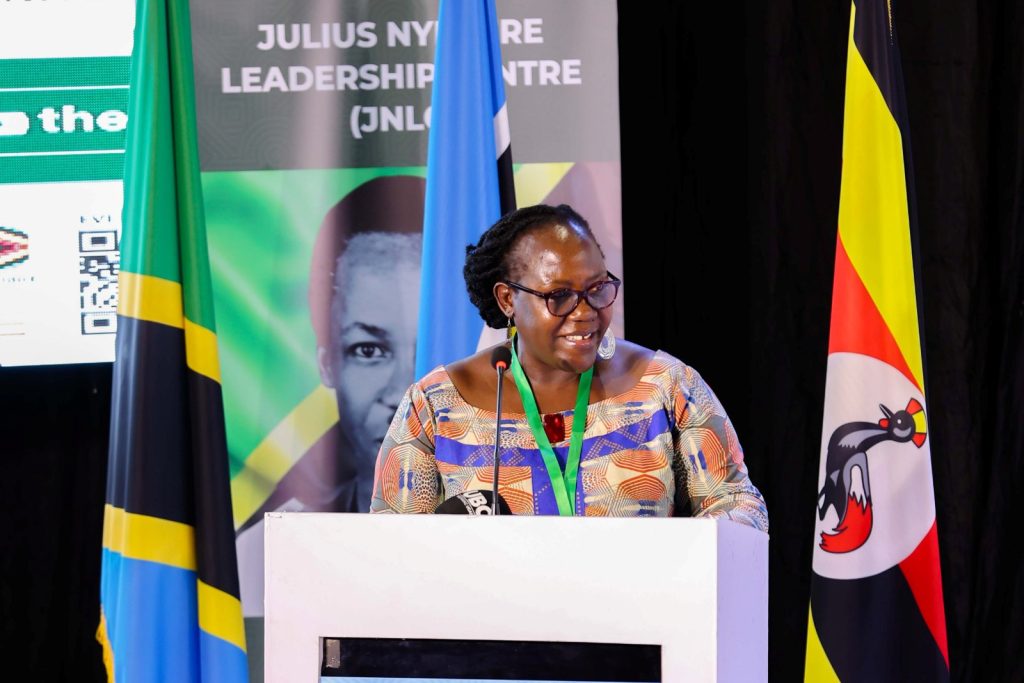 Representing the Makerere University Vice Chancellor Prof Barnabas Nawangwe, the Principal of the College of Humanities and Social Sciences Prof. Josephine Ahikire noted that the Mwalimu Julius Nyerere Annual Symposium provides a wider platform to deliberate and conduct powerful discussions on the challenges and opportunities faced by East Africa and Africa at large.
According to the Vice Chancellor, the Mwalimu Julius Nyerere Annual Symposium 2023 that was held on 13th – 14th October 2023 created space for participants to envision and interrogate the challenges, opportunities and strategies needed to foster collaborations and unity in pursuit of shared prosperity under the theme: Building a Borderless East Africa: Championing Unity, Youth Employment, culture and Climate Resilience.
The Chairperson, Board of Directors of the Julius Nyerere Leadership Centre (JNLC) Dr. Mulindwa Kasozi Saturninus also noted that the rich conversations were built on the success of the 2022 Nyerere @100 Symposium that put the youth at the fore front of the debates and proposals on development.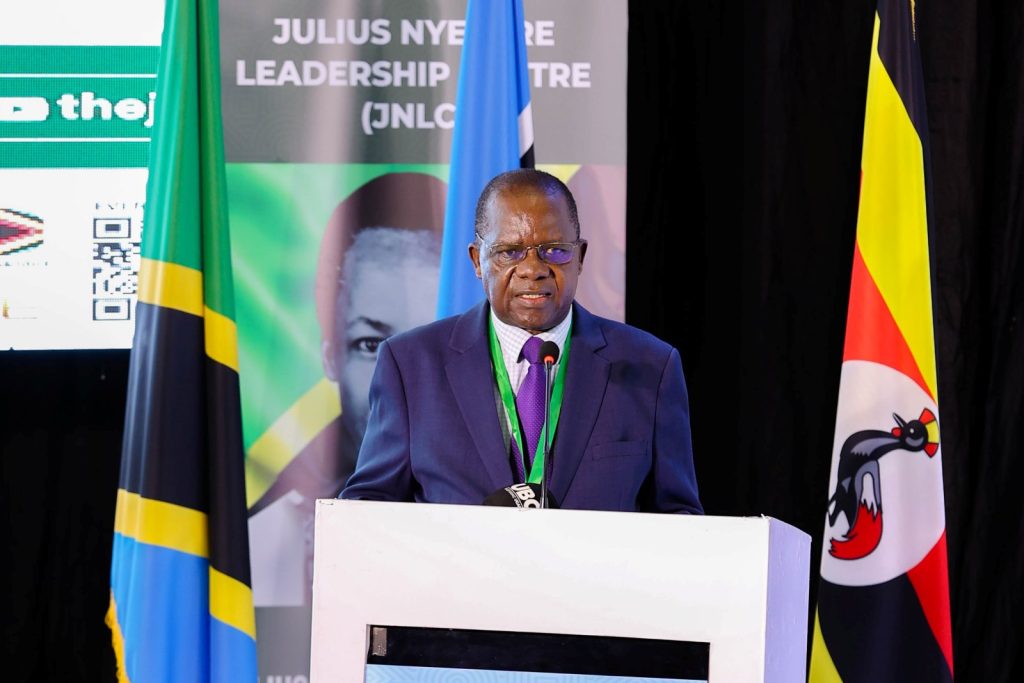 Ms. Stella Agara, a renowned governance and youth development specialist was the Keynote Speaker on the theme; Building a Borderless East Africa: Championing Unity, Youth Employment, culture and Climate Resilience. She reflected on some of the strong and memorable words of Mwalimu Julius Nyerere, "without Unity there is no future for Africa." According to Ms. Stella Agara such words call for African countries to deepen and widen regional integration with a greater focus on prioritizing regional freedom of movement.
She questioned the essence of a borderless East Africa when some countries like Burundi and South Sudan still face hiking costs of Air tickets when accessing other countries within the region? She questioned the idea of a borderless East Africa when African nationals are still considered "aliens" in the respective African countries and students still face long process of residential identifications to access education within the region. Furthermore, it is still difficult for African nationals to acquire a residence or work permit in most of the African countries.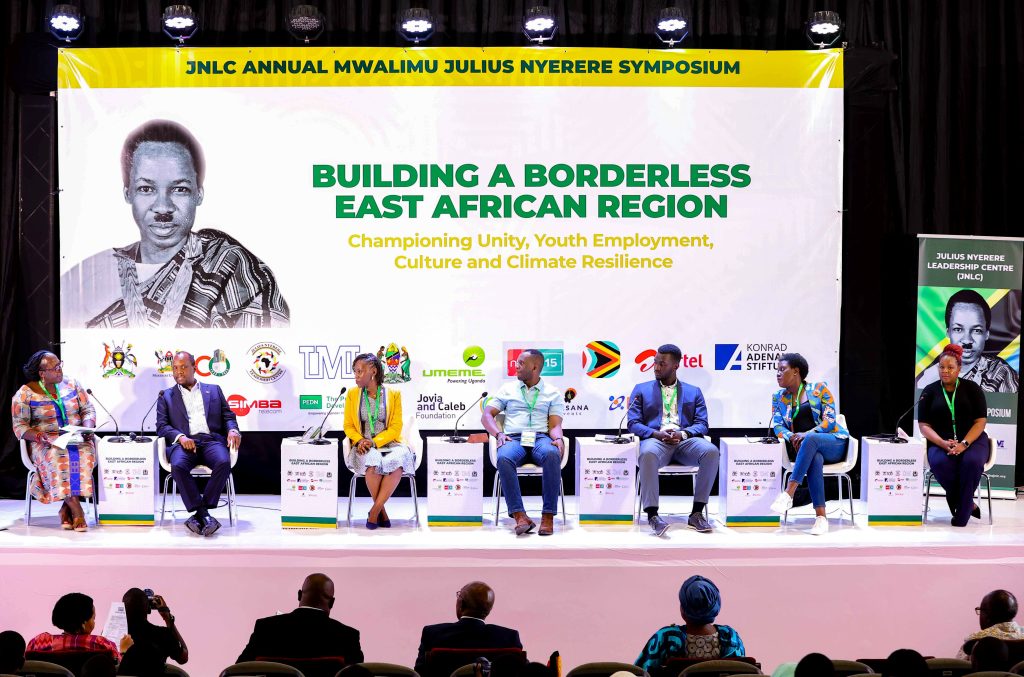 Ms. Stella Agara said that "the only way I am able to work in Tanzania is when I access a business permit at USD 100 and in the event I happen to fly out of the Tanzania before the expected exit date, I have to buy another one on return."
She noted that traditionally, Africans were great at hosting strangers and it is this African culture of hospitality that our society demands today. She was puzzled by the fact that Africans can refer to fellow Africans as foreigners on the African land. To her, the sentiments that fellow Africans are flowing into different African countries as foreigners to take up jobs meant for nationals still stands with disbelief.
"As a region, we need to accept the fact that we need each other since each one of us is more endowed than the other in certain areas. We need to appreciate the fact that we are all members and citizens of this continent. We are citizens of the East African community and we cannot be foreigners on our soil. Young people now are more courageous about trips and taking opportunities across borders, therefore, there is much more room for integration," she said.
Looking at some of the frameworks that have been put in place to foster a borderless Africa, Ms. Agara acknowledged the Revised Migration Policy Framework of the African Union and its Planning Action adopted in 2018. The Framework reflects on the migration dynamics in Africa and guides African Union member states and regional communities on the management of migrants. It further provides binding legal frameworks upon which member states link their migration policies to development needs and protection of migrants' rights.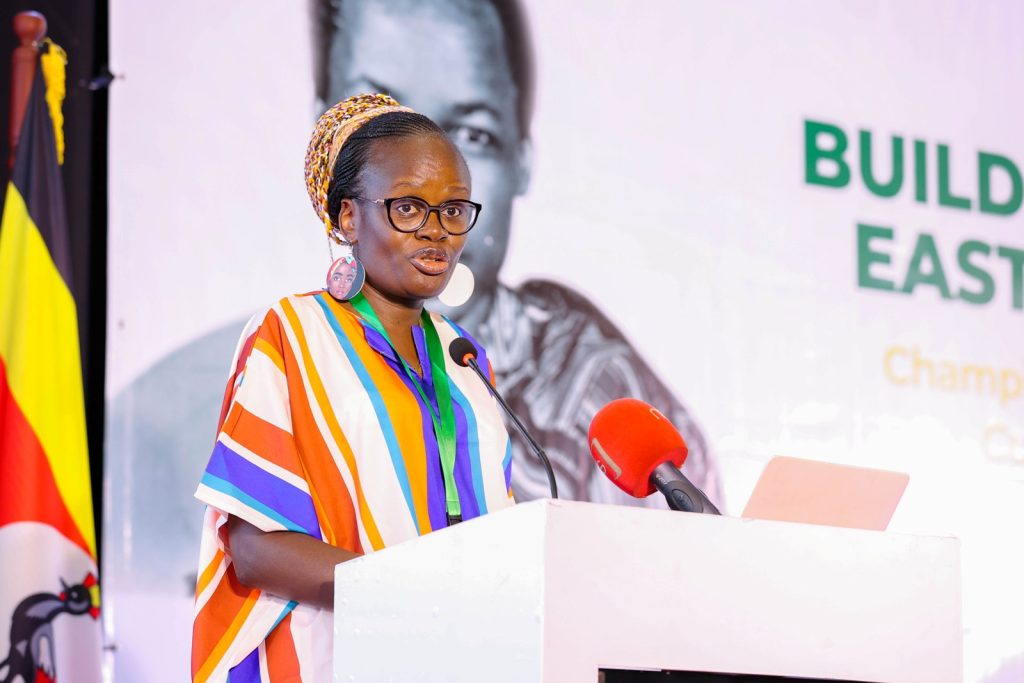 "This policy was however developed with a lot of thinking inclined towards addressing challenges of African young people who are dying on seas trying to access Europe. The AU has engaged in conversations to develop the African Continental Free Trade Agreement which speaks about the single passport, opportunities across borders, movement of services and goods and this brings quite great opportunities for managing migration but also collapsing our borders to create space," she stressed.
She however highlighted the responsibility of the East Africa Community to cascade some of these policy frameworks and actions down to the East African Region noting that the East Africa Community has worked fast towards a Customs Union and common market protocol to create space and opportunities and making it easier for business carried across borders.
Ms. Agara called upon African countries to address extensively the issues of poverty and corruption that have created very strange differences when it comes to borderless movements within the region. In the same spirit, she urged them to break the barriers of strict cultures, behaviors and manners that create a rift to regional integration. She also encouraged African countries to appreciate the gendered face of borderlessness.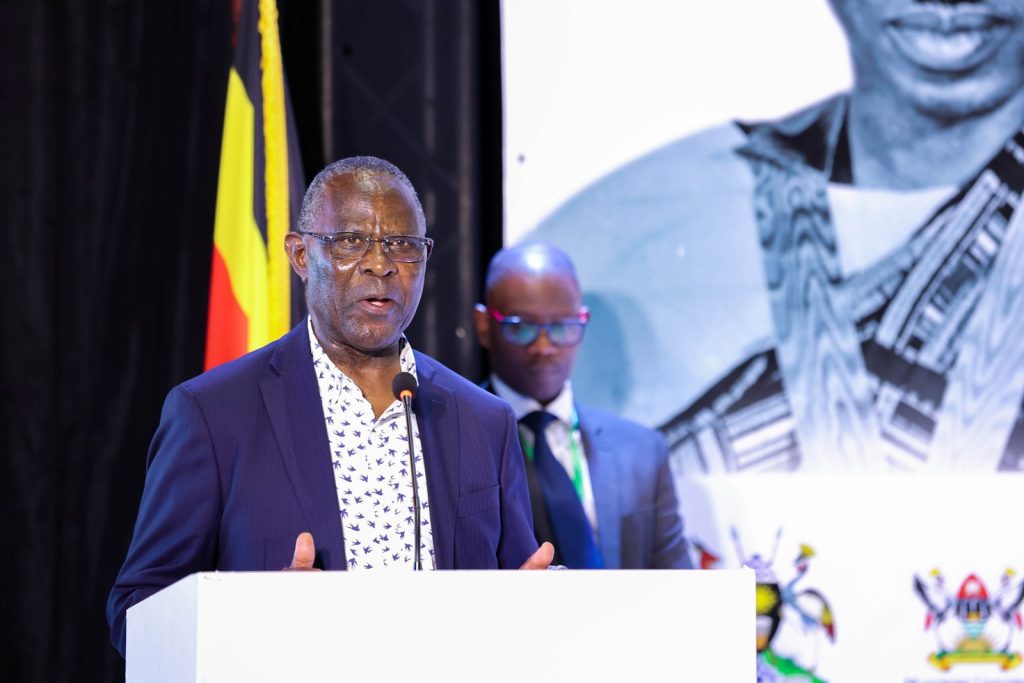 "Our borderlessness is going to promote conversations on climate change and also create opportunities to address the climate crises in solidarity. Young people today unlike our predecessors, have more international friends, spaces and people that they have not actually met by virtue of the fact that they control the digital space. This power from the youth can be harnessed for positive purposes or end up affecting how we view issues that we need to address today," she said.
According to Ms. Agara, climate conversations are more narrative based and depend on who is controlling that narrative. Africa has done quite a lot of work and the leaders have actually developed a framework of how the Africa Union is going to approach the climate crisis. They have adopted the adaptation as the main mechanism through which countries should address the climate crisis and this is extremely important to the continent because it is being pushing towards resilience and tolerance.
"Africa has not contributed much to the carbon emission conversations, yet we are now being asked to stop mining oil, gold among other mineral resources and we are saying if we are to stop doing so, there is a conversation we must drive, it is impossible for us to engage in conversations without having addressed cross border relations," she said.
The Keynote speaker called upon African countries to reflect on how they can replicate the Doom's Day Seed Vault noting that the relevance of preserving African seeds on the African continent should be prioritized.
Mwalimu Julius Kambarage Nyerere
Julius Kambarage Nyerere was born on April 13th 1922 in Butiama on the eastern shores of Lake Victoria in North Western Tanganyika. His father was the chief of the small Zanaki tribe. He was 12 years before he started school (he had to walk 26 miles to Musoma to do so). Later he was transferred for his secondary education to Tabora Government Secondary School. His intelligence was quickly recognized by the Roman Catholic Fathers and with their support, he trained as a teacher at Makerere University in Kampala-Uganda.  On gaining his certificate, he taught for three years and then went on a government scholarship to study history and political economy for his Masters of Arts at University of Edinburgh. He was the first Tanzanian to study at a British university.
In Edinburgh, partly through his encounter with Fabian thinking, Nyerere began to develop his particular vision of connecting socialism with African communal living.  On his return to Tanganyika, Nyerere worked towards bringing a number of different nationalist factions into one grouping and he achieved this in 1954 with the formation of TANU (the Tanganyika Africa Union). He became the President of the Union and joined the Legislative Council in 1958. He became the Chief Minister in 1960. A year later Tanganyika was granted internal self-governance and Nyerere became Premier.  Full independence was attained in December 1961 and he was elected President in 1962.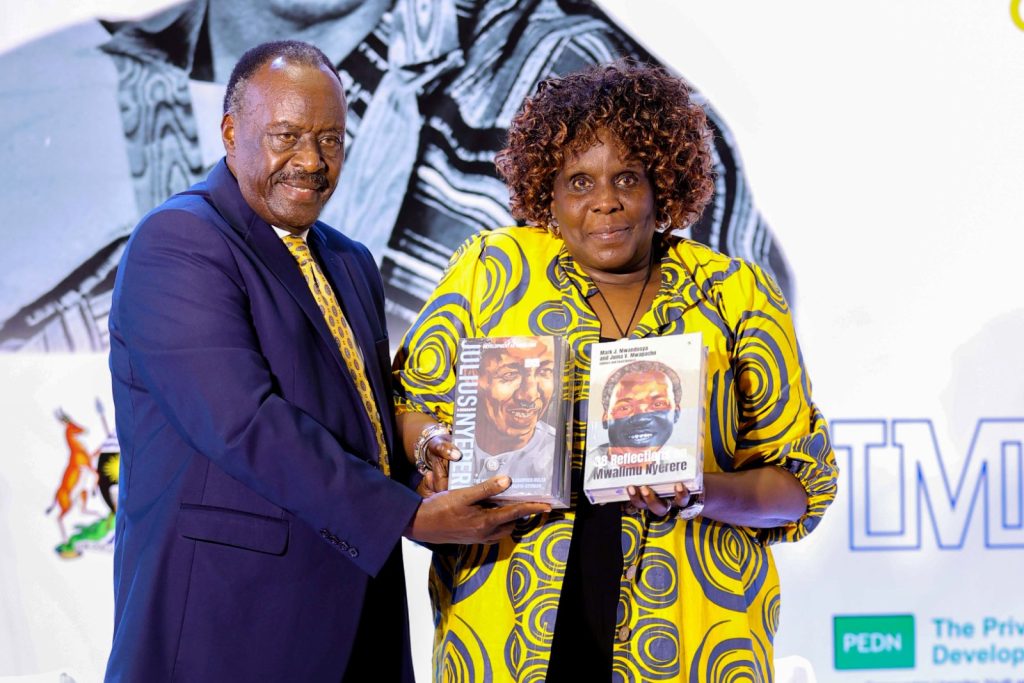 When paying tribute to his legacy Uganda's High commissioner to the Republic of Tanzania H.E., Rtd. Col. Fred Mwesigye described Mwalimu Julius Nyerere as a civilized, considerate and courteous person. Mwalimu Nyerere was persuasive, kind and empathetic
 "He was a teacher, who was able to simplify complex issues; a peacemaker and a peace builder. He had the capacity to persevere and he was a consensus builder. He appreciated different opinions and he was studious, he had enormous capacity to debate, he was a Pan-Africanist and yearned for a federated East Africa," he said.
According to the acting High Commissioner of the United Republic of Tanzania to Uganda, H.E. Mr. Lucas Mayanga, the Charge d'Affairs, Mwalimu Nyerere's idea of Pan-Africanism was gradual whereby he stressed the significance of nation building and regional integration before continental unity. To promote his idea, he was willing to delay the independence of Tanganyika in order to enable by then Tanganyika, Uganda and Kenya achieve their independence together as a single federal state.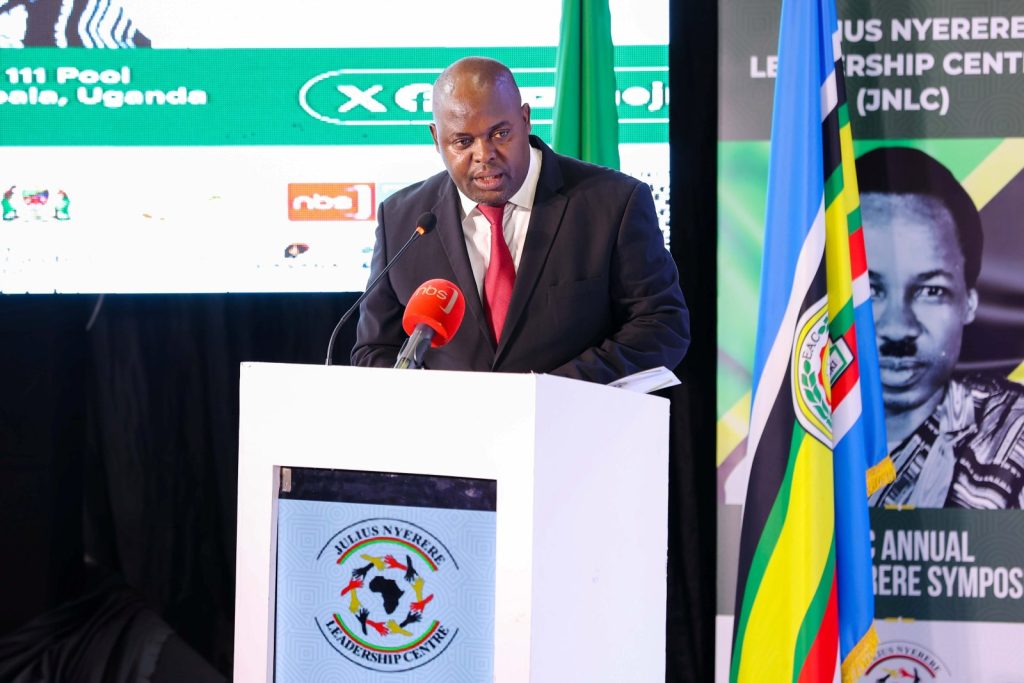 "While he fell short of realizing this vision, he united Tanganyika and Zanzibar to form the United Republic of Tanzania shortly after the independence of these two countries. This Union remains until today. It is in this regard that we welcome today's Symposium theme of Building a Borderless East Africa Region," the Commissioner stated.
The Julius Nyerere Leadership Centre (JNLC)
In 2018, the President of the Republic of Uganda advocated for and supported the establishment of the Julius Nyerere Leadership Centre as a Presidential Initiative.  Hosted by Makerere University and Uganda Management Institute, the Centre is responsible for inter-generational dialogues on African history and study and conducting research on Africa revolutionary movements.
On October 6th 2018, President Museveni established the Julius Nyerere Leadership Centre (JNLC), at Makerere University, as a Presidential initiative. Co-promoted by Makerere University and Uganda Management Institute, the Centre was to provide leadership skills, training and mentorship to young people. Specifically, it was to conduct Leadership training of a new and emerging generation of African leaders; to foster Cross-generational dialogue and conversations on African history and revolutionary movements in order to align needs and plans for the future as one; and to conduct Policy leading Research that aspires to close that gap between academia and practical policies.   
Dr. Nansozi K. Muwanga, the Executive Director of JNLC reveals that since it was established five years ago, the Centre has strived to fulfil these ambitious objectives and also to put students at the center of its activities as an important part of JNLC's mission and vision.The Centre has thus provided trainings and mentorship sessions to young people on selfless leadership as part of historical and political perspectives of the African continent.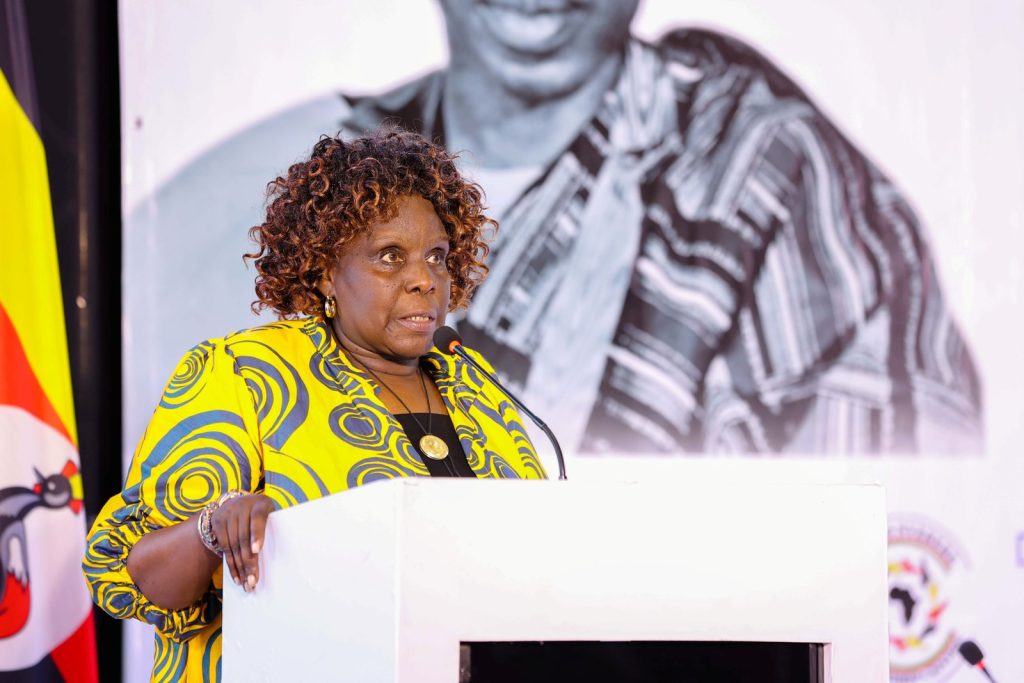 In addition to customized leadership training, the Centre also holds regular cross-generational fireside (Ekyooto) conversations on unity and Pan-Africanism as well as supporting student leaders to attend regional conferences, student debates on issues that affect them, national and regional development. To illustrate its commitment to Mwalimu Nyerere's legacy and unity agenda, the Centre, with the support of the Language Department, has developed a Basic Kiswahili course to be implemented alongside its leadership training. Dr. Muwanga says that "these activities provide students with important eye-opening experiences, exposure and skills, which the recent drastic 80% budget cuts of the JNLC's funding undermine. Muwanga says that these budget cuts notwithstanding the JNLC as a Presidential initiative has gained traction among students and Makerere University management. The JNLC's leadership training has been endorsed by Makerere University Council that has made it mandatory for all those aspiring for leadership positions. Furthermore, "the Centre's relevance is in ensuring it responds to students' needs as it evolves to take into account emerging national and geopolitical issues whilst staying true to the legacy and aspirations of Mwalimu Nyerere."
She acknowledged the support and contribution of long standing partners including the President of Uganda who is the Patron for his tremendous support towards the creation of the Centre; Makerere University and Uganda Management Institute for their steadfast financial and logistical support; the High Commission of the Republic of Tanzania to Uganda; Konrad Adenauer Stiftung (KAS); NBS and Afro Mobile; Simba Telecom; United Nations Development Programme; the Tanzania Community in Uganda; the Private Education  Development Network; Future Generation Trust; aBi Development among others.
In the same spirit, she appreciated the Board of Directors of the Julius Nyerere Leadership Centre chaired by Dr. Kasozi Mulindwa for the invaluable support and constructive guidance. "To the staff of Julius Nyerere Leadership Centre, I thank you very much for your hard work and your consistent and committed efforts." 
Article by: Mak Public Relations Office and JNLC
Youth urged to embrace technology, innovation & creativity to foster EAC integration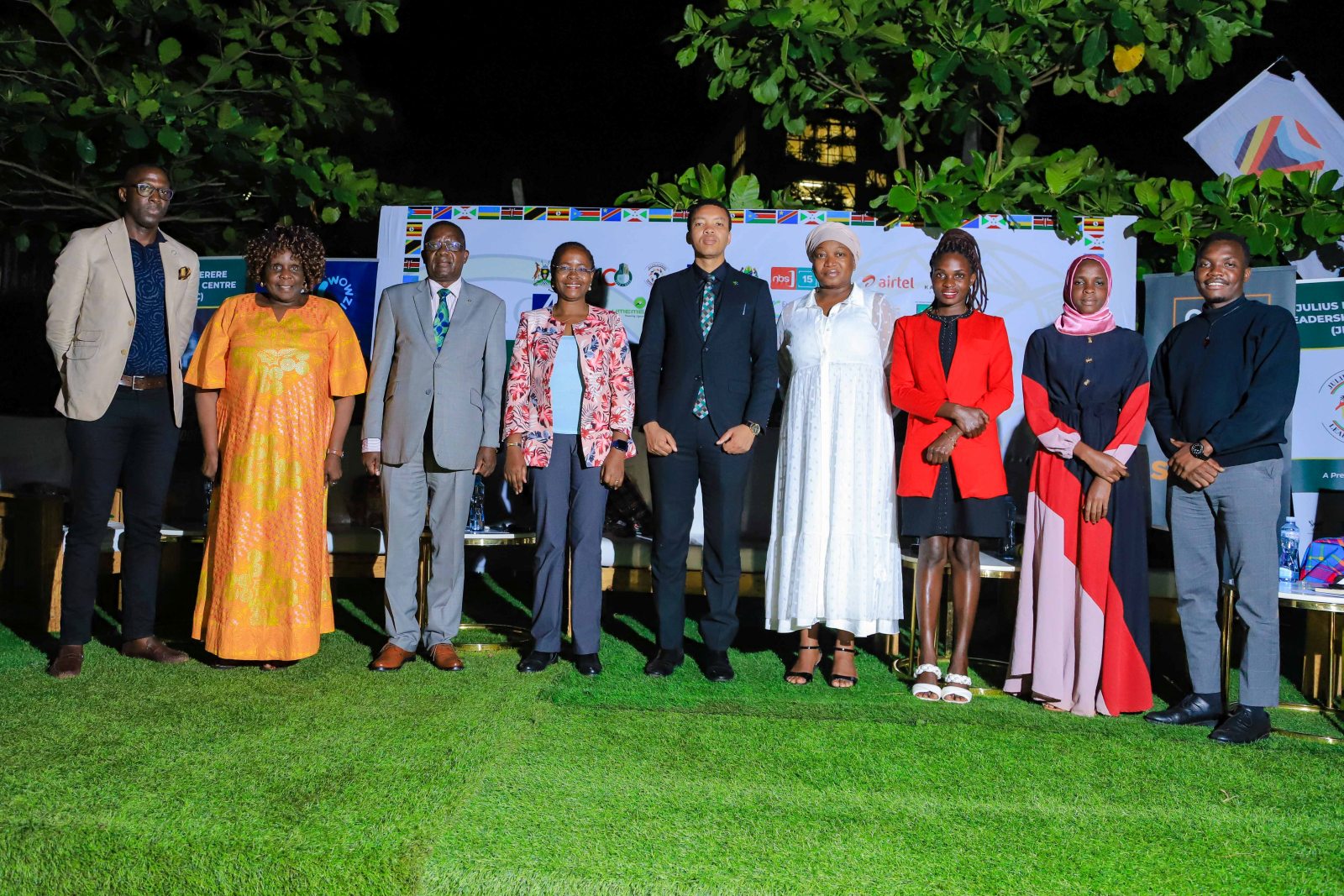 A number of possibilities and opportunities for young people exist within the East African Community (EAC). By fostering collaboration in the pursuit of building a borderless East Africa Region, young people will be the beneficiaries of this unity. Speaking at the fireside conversation also known as Ekyooto held at Julius Nyerere Leadership Centre (JNLC), Makerere University on October 13, 2023 Ms. Bhoke Wankyo Nyerere urged the youth to make good use of their innovation, creativity and the available technology to communicate in order to curb the challenges and at the same time appreciate the opportunities that come with regional integration.
As part of the two-day youth-focused symposium, the Ekyooto brought together thought leaders, the youth, academics and other stakeholders from across the region to envision and strategize for a more integrated and harmonious future of the East African youth.  Associate Professor Sarah Ssali, the Dean, Makerere University School of Women and Gender Studies and JNLC-Board Member moderated the fireside conversation under the theme, "Building a borderless East Africa."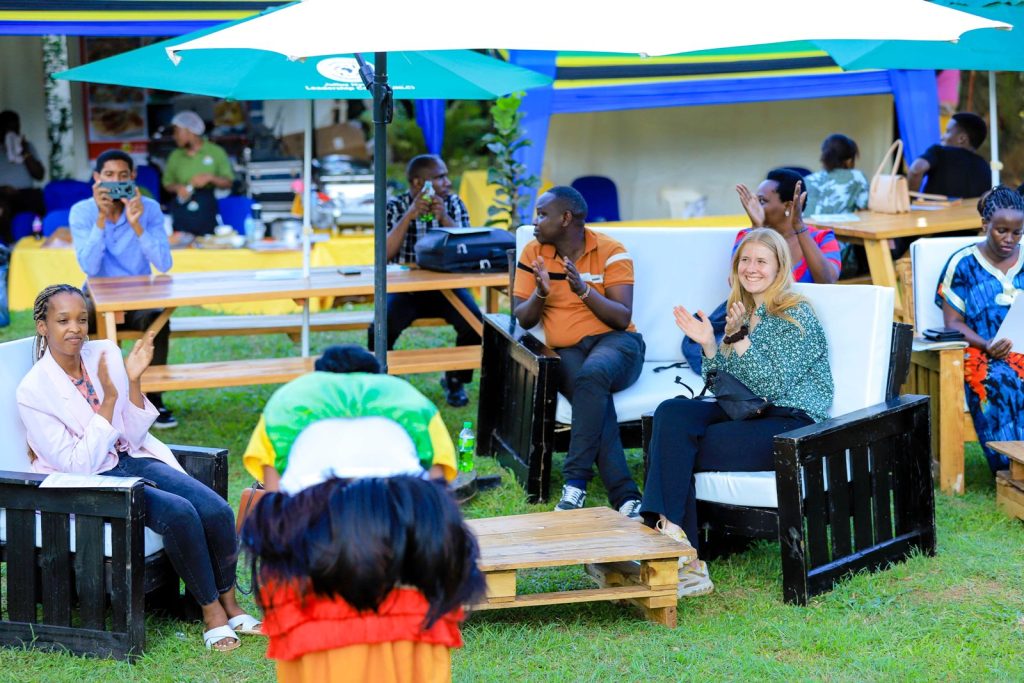 Ms. Bhoke Wankyo Nyerere, Mwalimu Julius Nyerere's granddaughter who represented the Nyerere family at the symposium explained that a real borderless East African Community should be inclusive and people-centred with the youth as its primary target. She said that the young people need to take responsibility and use their innovation, creativity and the technology at hand to disseminate the information they have in order to bring onboard their fellow youth who may lack knowledge about the EAC.
"We are talking about the youth possibilities and opportunities and how to lead a borderless East African Community having the youth involved. According to Ms. Bhoke the greatest challenge lies in communication. Most of the young people do not know what the EAC is all about and unfortunately, some of them do not even care! With the available technology, you are all interacting through social media and to the majority of you-borders are not an issue. So, I think it is up to you, the young people to take the lead and share the information of EAC with the rest of the people within your countries," Ms. Bhoke said.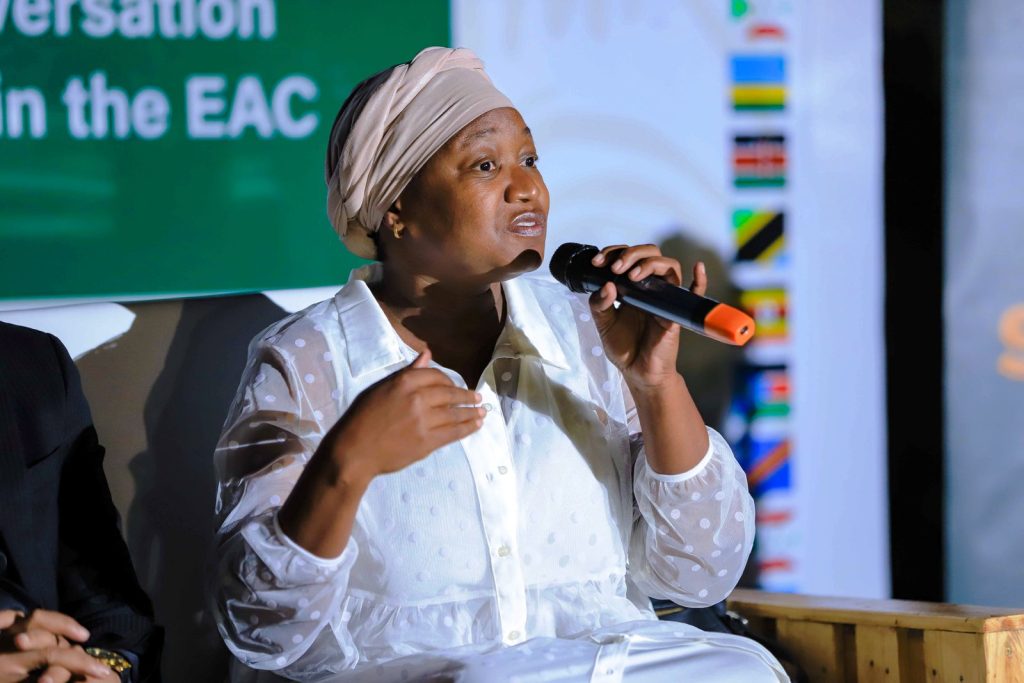 Ms. Bhoke challenged the youth who are knowledgeable about the EAC work, to first of all help their societies appreciate what the Community is before reaching out to other countries. In her view, most of the East African Youth especially in the rural areas lack information about EAC and the opportunities a borderless East African Community presents. She however noted that a prerequisite to an integrated East African Community, is the need to put aside our differences, stay united and to respect one another.
"If we really want to succeed in uniting East Africa, we need to have that critical mass of young people who are creative, innovative and interested in the EAC integration. What is most important is respect for every person, despite our differences. We need to focus on the things that bring unity; those things that we have in common. We should look at our similarities and those are the things we should embrace, support and uphold," Ms. Bhoke said.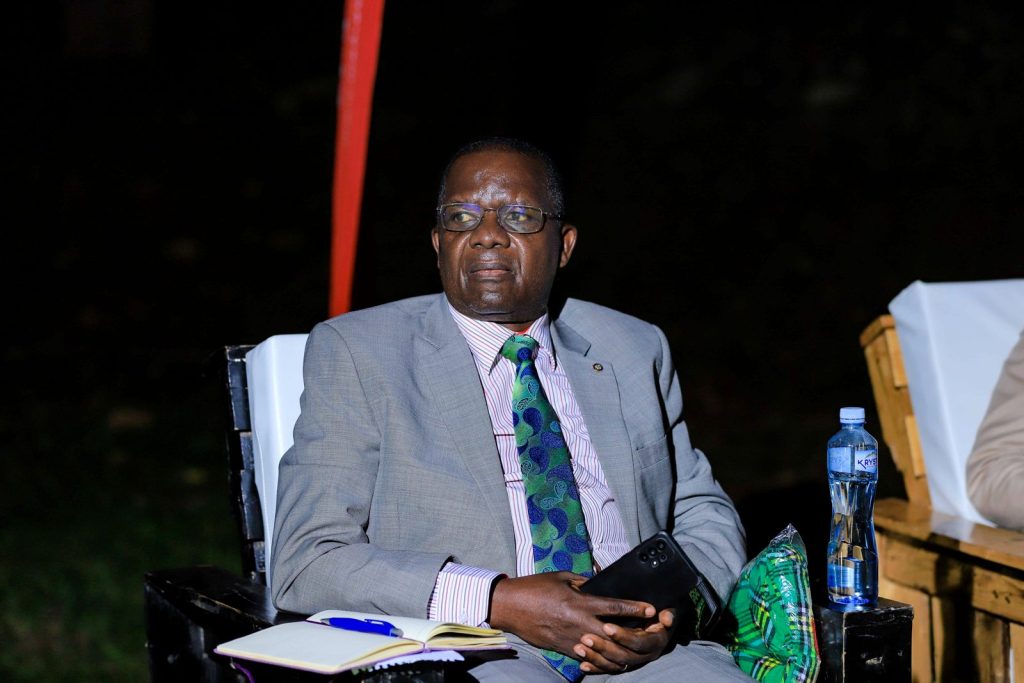 In the same spirit, Dr. Saturninus Mulindwa Kasozi, Chair – JNLC Board of Directors and Director of Programs and Students Affairs at Uganda Management Institute (UMI) reminded the young people that they were privileged to have technology at their disposal. He noted that the JNLC creates a vibrant platform to give young people an opportunity to share their ideas in order to survive in the 4th Industrial Revolution (4IR) and create a better future for East Africa and Africa at large. He urged the young people to use the different technologies, experiences and their cultural values to advance their society as well as the Pan-African ideals of Mwalimu Julius Nyerere.
"The opportunities you have should challenge you to possibly think about how you will survive in the fourth industrial revolution. You have been told about Artificial Intelligence (AI), but how are you exposed to it? How will you use AI to advance the agenda of your country, East Africa and that of Africa such that you can be able to be competitive in this global world where mankind must live and use the machines to advance the wellbeing of humanity, especially for Africans who are at threat because of technology," Dr. Kasozi mentioned.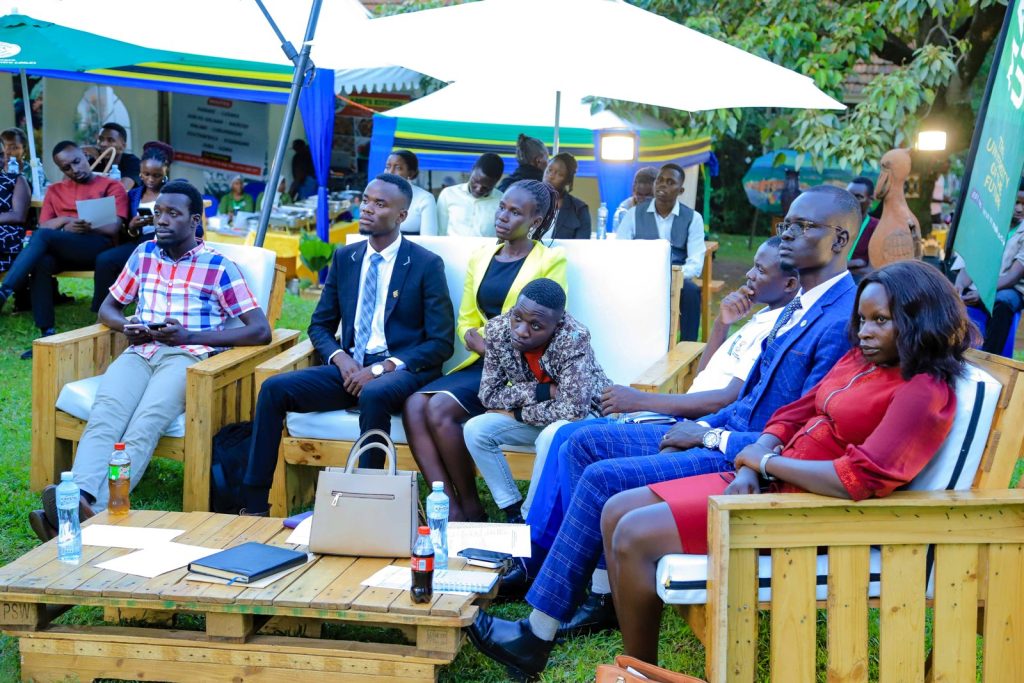 He pointed out that JNLC was initiated by His Excellency the President of Uganda to bring young people on board to advance the ideals of Mwalimu Julius Nyerere as a to preserve his legacy and advance the Pan-African agenda. According to Dr. Kasozi, JNLC has been intentional about providing the youth with information on the EAC and engaging them by organizing leadership trainings that bring together young people from different institutions to see how they can work together to unite and develop East Africa and the whole of Africa as envisioned by Mwalimu Julius Nyerere.
"If we recall, our forefathers created the Organization of African Unity (OAU) to bring Africans together. So,beyond thinking of getting visas to cross borders, what are you as the young people in your generation doing to bring together all the youth in East Africa and beyond? If you choose to move, what are you carrying with you across the borders? All you are looking for are employment opportunities. We want you to think beyond that and shape the future of East Africa to one where boundaries are no longer a hindrance to our movements," Dr. Kasozi said.
Dr. Kasozi revealed that Africa is endangered and being re-colonized using indirect approaches. He therefore emphasized the need to address the mindset of young people to think beyond individualism and look at the big picture-their country, East Africa and the African continent at large. He said that JNLC provides a platform for the youth to share their ideas and think beyond their boundaries and he hoped that the JNLC and its programmes would nurture a cadre of young leaders who can promote the ideals of Julius Nyerere and drive the agenda of a borderless East Africa region.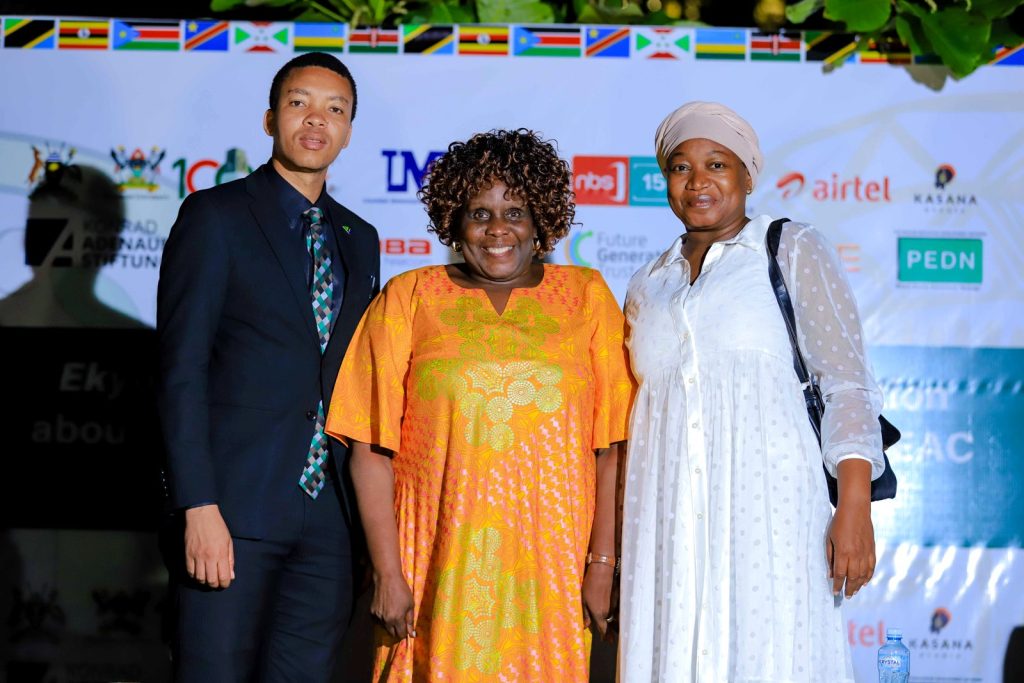 Speaking about developing leadership skills, JNLC Executive Director, Dr. Nansozi K. Muwanga said that the Centre works to empower young people, especially student leaders, to do their job. She added that the Centre developed the JNLC leadership curriculum which is anchored in the ideals and ideas of Mwalimu Julius Nyerere and Pan Africanism. She informed the participants that the Centre recently trained guild leaders from all over Uganda as a way to test-drive its newly consolidated and tailor-made leadership curriculum that now incorporates two new modules on Financial Literacy and Mental Health and Wellbeing.
"In partnership with the School of Languages, JNLC has developed a basic Kiswahili curriculum to go hand-in-hand with our leadership program that is supposed to provide a platform and a beginning for students to be able to communicate with other communities within East Africa. So, not only do you have the skills set to bridge the gap between academia and the workplace, but also the ability to speak a language albeit not perfectly that is currently used by over 152 million people across Africa, which is a good beginning." Dr. Muwanga said.
Mr. Andrew Tumusiime, a member of the founding board of JNLC explained that the central point and focus must be on the rural youth who lack the exposure. He noted that most of the exposure has focused on the youth in urban areas.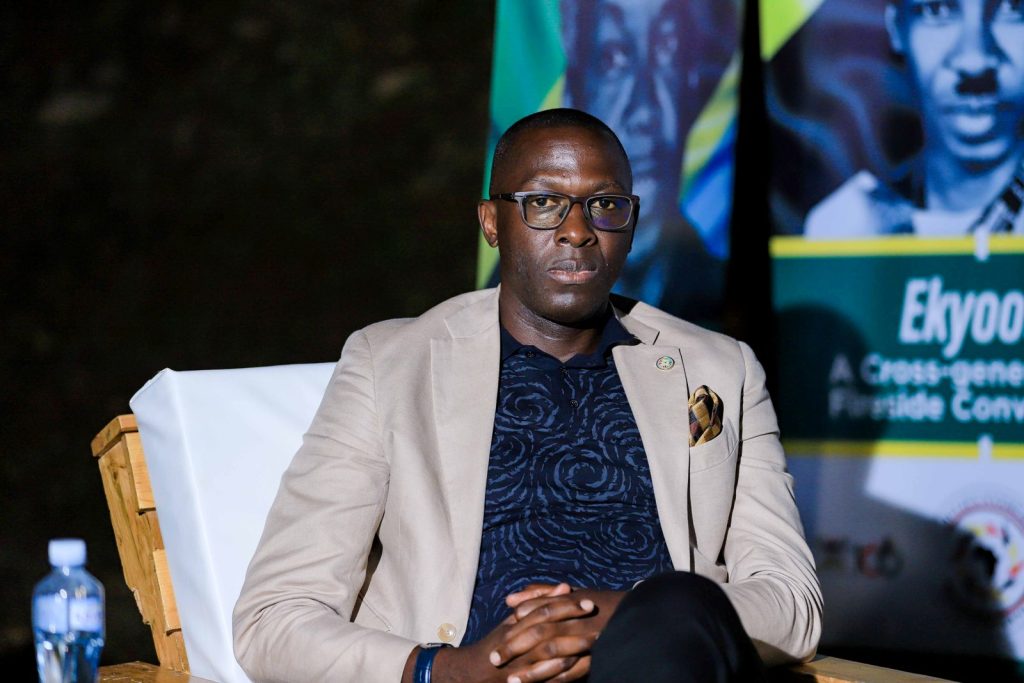 He stated that as East African countries struggle to integrate, they still have a lot of challenges to overcome. Mr. Tumusiime expressed the need for the East African community member countries to ensure that they have a customs union and common market, adding that they cannot survive individually but as a team that continues to interact, benchmark best practices and build on each other's strengths.
"It is true that East Africa has its own challenges such as slow economic growth implying that you have a small formal labour market. As a region, we have the biggest market anybody can ask for, we have the mineral resources that we can exploit and we have the labour force. This means that as we prepare to face our challenges, you would not only have to plan, but to prepare in order to have the right prepared structures in place. What we have to do is to have this great collaboration, set up taskforces with experts from different countries and timelines to achieve our objectives." Tumusiime advised.
He told the elder generation of leaders that it is incumbent upon every individual in the East Africa community to strive and support the vision of the East Africa Community if they are to survive in the next generation that is waiting to see, audit and judge how well they have prepared for them.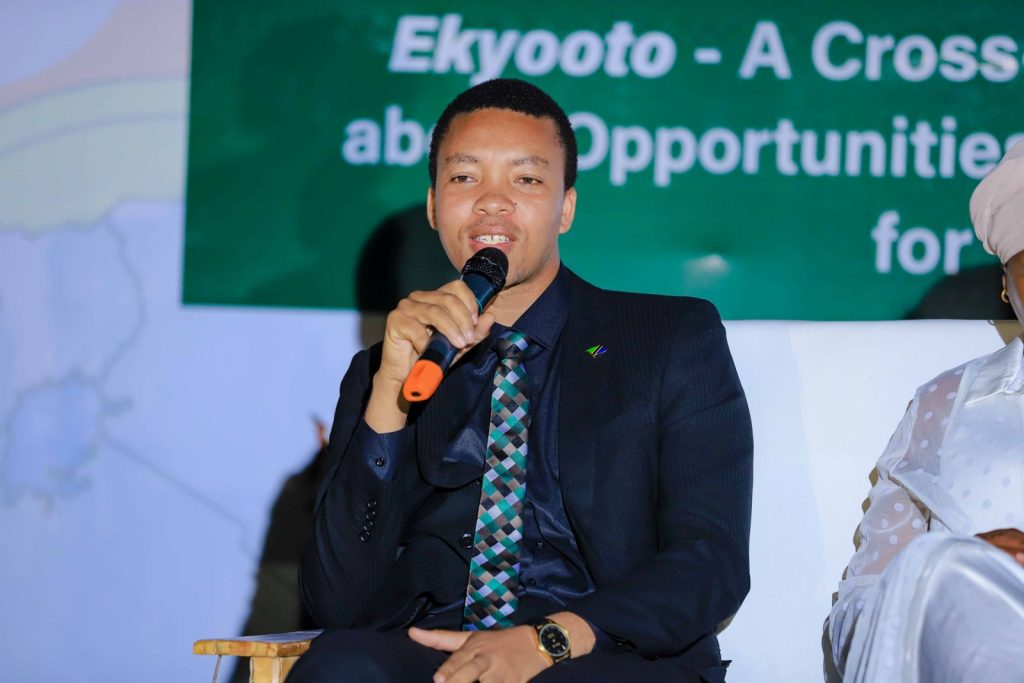 According to Mr. Joram Nkumbi, the Country Coordinator of the African Youth Leadership Forum and representative of PLO Lumumba Foundation in Tanzania, there are a lot of possibilities in the East African Community, and the region cannot develop them without unity and integration. He said that a united East African region will realize a great market, unlike the one we have today.
"Remember all the four pillars of the East African Community and all its protocols; the customs union and the benefits it brings, the common market and the benefits it brings, the free movement of goods and people and some services from one place to another as well as the monetary union. Though we have not yet achieved them, they point to future possibilities. Once we achieve them, we will have the possibility of achieving regional integration where we have one government, one army, one voice and peace and security will be better. So, the development is almost impossible without these four pillars," Mr. Nkumbi said.
Recalling the early years of the EAC before it collapsed, Mr. Nkumbi said that EAC was a better community with one single currency called the East Africa Shilling, one University, the University of East Africa, one telecommunications company, one railway system and one airline. He said that those are the possibilities that can be brought back when we come together as the East African Community.
"Our forefathers did what they could to bring us here, so, we must carry and refuel that torch of our great ancestors to spread the message of unity, integration and face the challenges we have. The next step is perhaps the most difficult one, but we must do it because we have no other option, but to assume this responsibility and burden of uniting ourselves. With this integration, we can exchange ideas, interact more with our friends in the region and come together. In Kiswahili-speaking communities, we have a proverb that says, 'Umoja ni nguvu, utengano ni udhaifu' which translated means 'Unity is strength, disunity is weakness," Mr. Nkumbi remarked.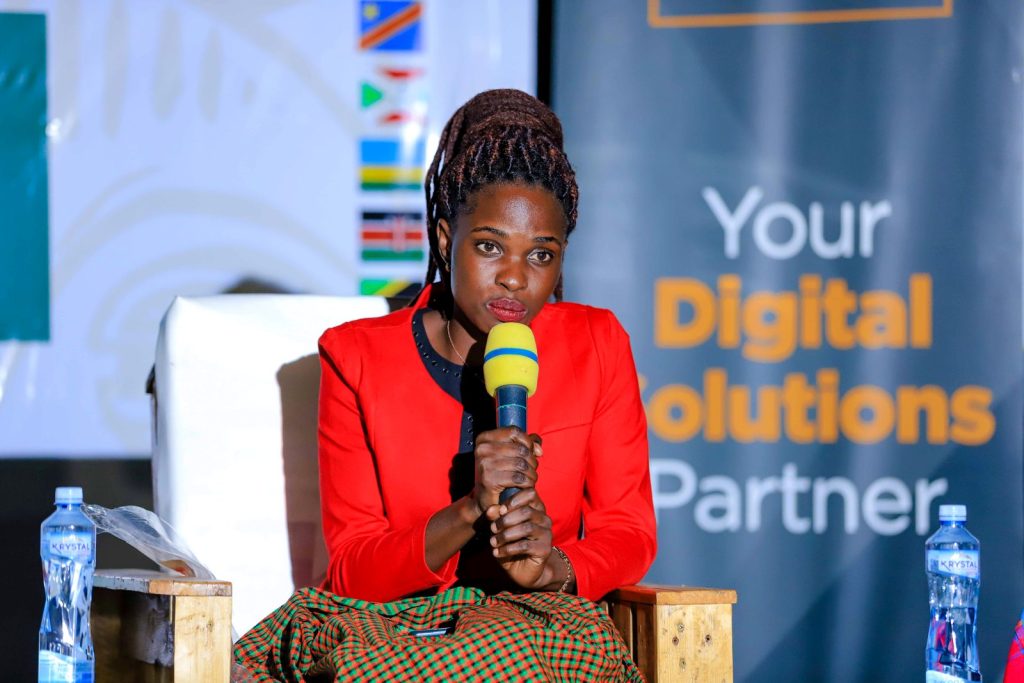 In her submission, Ms. Jovia Nazziwa, the Equity and Inclusion Lead–MasterCard Foundation Alumni Association Uganda reiterated that majority of the youth intervention programs have favored those in the urban areas, leaving the rural youth behind. Most of the platforms are within the urban areas where they would have live broadcasts on the televisions, online spaces, but then those in the rural settings may miss all those opportunities. She said that majority of youth in rural areas cannot relate with the EAC topic due to the information gap.
"How can we achieve this objective by sending information to those in rural areas? Can we relate with the village systems or the districts systems and go back to being local with the areas that do not have the Internet, in areas where we know that people do not want to know because they are not informed about the benefits? We can take this information to the rural areas and share with them the benefits of integration like having a common market for their agricultural produce with no boundaries; letting them know that they can trade beyond Uganda," Ms. Jovia Nazziwa said.
She noted that majority of the young people do not relate to most of the issues that concern the EAC. Furthermore, she pointed out the need to share the positive messages about the EAC, to give young people hope with the right information at the right time about the projects being developed and how the youth will benefit from them in the future.
"If projects are being created and planned and issues are discussed today but they are going to be beneficial at a certain time, let us share with them that information earlier and to know where to target and what to choose because when they get the information, they act. Those parents who received information about the existence of oil in Uganda sent their children to study oil courses and right now, some have PhDs in Oil and gas. They received the right information that there will be Oil and it will be beneficial in the next 20 years, so, they were able to act on this information," Nazziwa mentioned.
She urged participants and training institutions to always provide information in a positive manner.She noted that whereas the young people have various innovations in line with climate change, waste management and technology, they don't know how to proceed and use that knowledge. She thus advocated for the need to provide the information, knowledge and mentorship to the young people.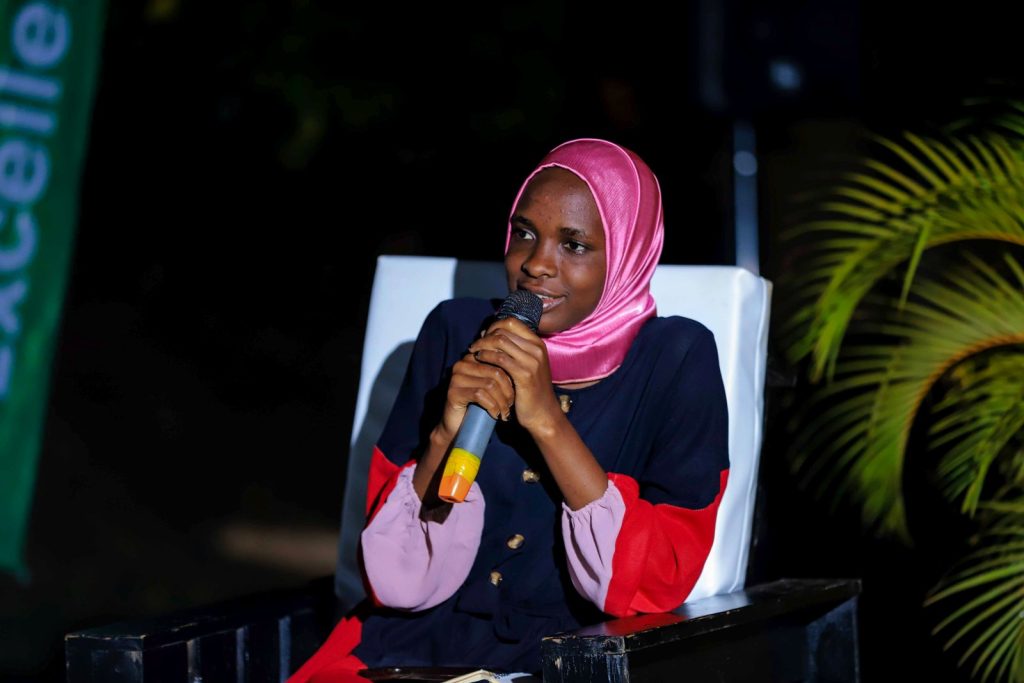 H.E. Mariat Namiiro, the Vice President of Makerere University 89th Students' Guild proposed that the best way to achieve regional integration was to collaborate and share ideas regarding the EAC unity through the organization of debates among the fellow youth to sensitize and raise awareness, especially for those in remote areas.
H.E. Namiro believes that awareness is really important aspect of EAC unity. "Very many youths are not aware of the EAC. With awareness, I believe that they will get to know what it will feel like and why we should fight towards having that integration. Collaboration is also important. I would feel warm and pleased if at all we can share as youth of East Africa, combine ideas and see how we can help each other," H.E. Namiiro said.
In his opinion, H.E. Alionzi Lawrence Dangote, the 88th Guild President of Makerere University said the EAC opportunities for the young people are right in the possible solutions to problems that are found in realizing full integration of East Africa. According to him, what they ought to do is to draw inspirations from the journey that they have walked as the EAC, and completely address themselves to what they ought to do as the young people to come together and unite for a cause.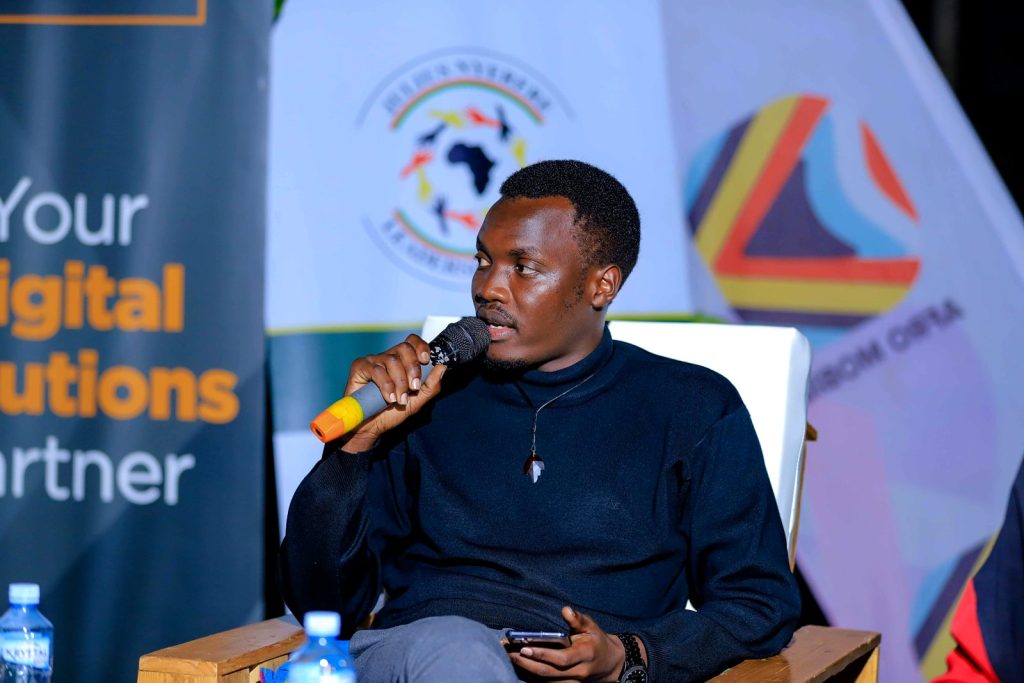 "If the young people through the Uganda National Youth Council demand for the EAC integration, and the youth in their engagement programmes put pressure on their government and use every avenue they have to speak up, that the future is about the integration of East Africa more than before, this might be their most prominent contribution." Mr. Alionzi said.
Alionzi highlighted the successful journey that has so far been walked in the integration of East Africa. He said that as early as the year 1917, Uganda and Kenya came together to form the customs union which Tanzania joined in 1927. Important to note was the year 1977 when the EAC was dissolved due to economic disparities among the member states, with Kenya way ahead of others, and also due to significant differences in political ideologies. Fortunately, it was revived in the year 2000 when Burundi and Rwanda joined.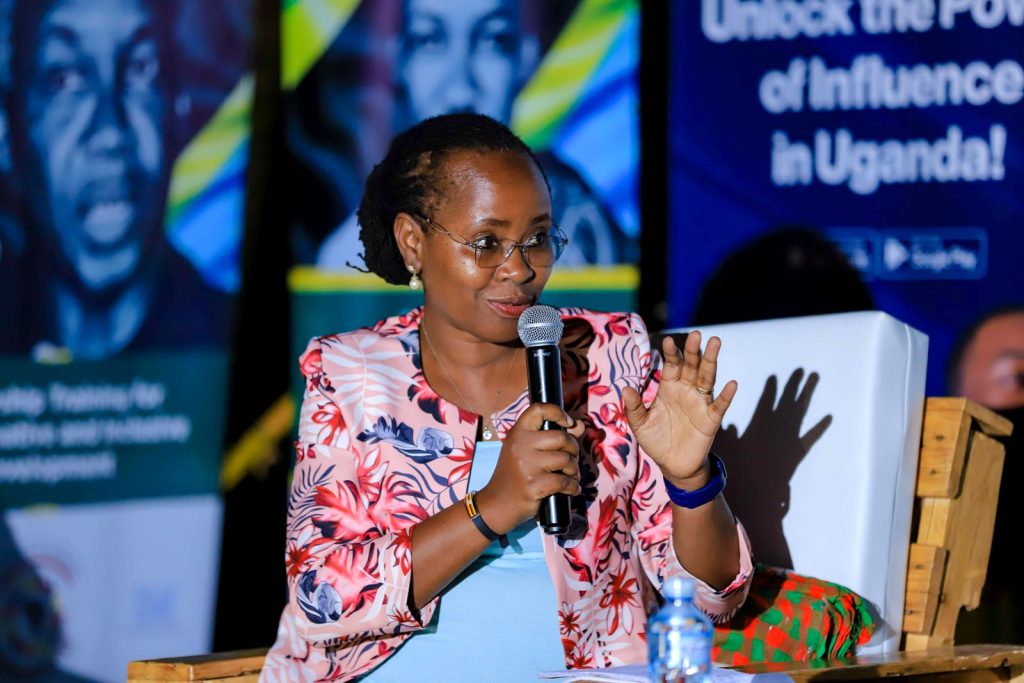 Wrapping up the session, Associate Professor Sarah Ssali commended the stakeholders and management of JNLC as well as the young people for the active participation that made the conversation both provocative and informative. She called upon all stakeholders and young people committed to the region's growth to join hands and work collectively in the transformative journey towards achieving a Borderless East African Community.
The JNLC Fireside conversation (Ekyooto) was one of the activities in the two-day youth symposium to commemorate Mwalimu Julius Nyerere's ideals. Hosted by Julius Nyerere Leadership Centre in partnership with Uganda Management Institute and Makerere University, the Symposium aims to foster and maintain the strong values of African unity and Pan-Africanism that Mwalimu Nyerere stood for.
Mwalimu Julius Nyerere passed away on October 14th 1999. To commemorate his passing, Nyerere Day is observed annually on 14th October. The Annual Nyerere Symposium, which is now part of the Makerere University activity calendar provides JNLC and Makerere University with an opportunity to recognize Mwalimu Julius K. Nyerere, one of its distinguished alumnus who fought for the independence of Tanzania and Africa in general.
 Article by: Mak Public Relations Office and JNLC