72nd Graduation: Doctoral Citations – CEDAT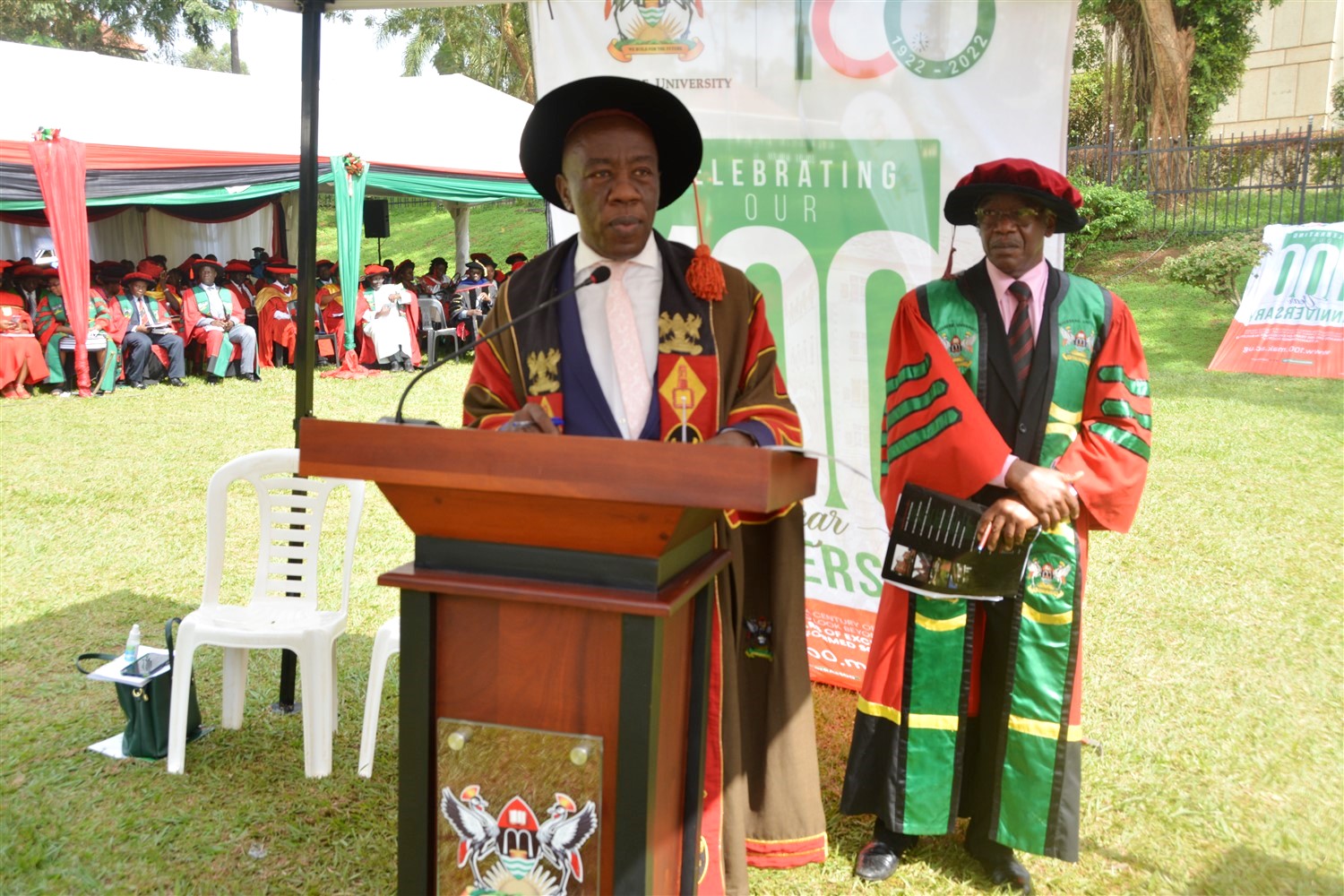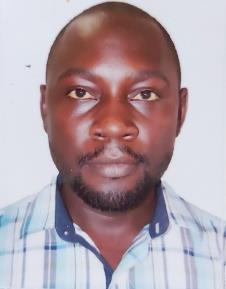 LWANYAGA Joseph Ddumba
Application of process technologies for improved salt production from Lake Katwe, Uganda
Eng. LWANYAGA Joseph Ddumba designed a process that selectively extracts salt from the brines of Lake Katwe coupled with a techno-economic analysis to foster commercial exploitation of the Salt Lake. Through thermodynamic modelling, the study revealed that the mineral precipitation sequence mainly started with sulfate followed by chlorides and lastly carbonates with halite as the most abundant mineral. His study further revealed that the salt pan should be as shallow as practically possible with an optimal depth of 0.1 m. Results from the techno-economic analysis showed that halite of purity >99% was produced after the flotation of burkeite and trona. Additionally, soda ash and sodium sulfate were produced by a combination of flotation, carbonation and calcination techniques. The unit production cost of halite was 0.2629 and 0.4724 $/kg with a NPV of $2,447,853 and -12,085,796 of the solar salt and mechanical evaporation processes respectively. As a result, the solar salt extraction process proved feasible from both engineering and economic standpoints and thus can be scaled up to a pilot scale using conventional industrial equipment. The study was funded by SIDA and was supervised by Prof. John Baptist Kirabira and Dr. Hillary Kasedde.
---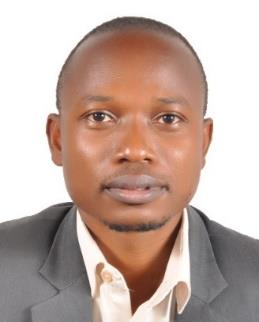 MAKABAYI Brian
Ground Deformation Modelling Based On Causal Factors in Landslide-Prone Areas. A Case Study of Bududa District, Uganda.
Mr. MAKABAYI Brian undertook a study to model ground deformation in Bududa landslide-prone area. He developed a model for predicting ground deformation hence the occurrence of landslides resulting from a number of casual factors such as rainfall, soil, slope and infiltration. He tested the model using two space technologies namely Global Navigation Satellite System (GNSS) and Interferometric Synthetic Aperture Radar (InSAR) techniques. This model can be used by stakeholders such as the Office of the Prime Minister (OPM), the Ministry of Disaster Preparedness and Refugees and local authorities to predict ground deformation as a precursor to landslides. This study was funded by the German Academic Exchange Service (DAAD) and supervised by Prof Moses Musinguzi and Dr John Richard Otukei.
---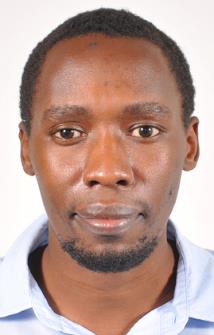 MAZIMWE Allan
Pattern Driven Data interoperability in situation awareness systems. A case of the disaster management community in Uganda
Mr. MAZIMWE Allan studied how to manage semantic barriers to data sharing and integration in disaster situation awareness systems for early warning purposes. Such barriers arise from the fact that stakeholders manage information using different policies and interfaces while at the same time describing data using different vocabularies and conceptualisations. As a solution, the study adopts the use of patterns (best practices) as building blocks for interoperable architectures that address semantic barriers in line with Findable, Accessible, Interoperable and Reusable (FAIR) principles. The study examines the extent to which vocabularies and related best practices for organising data in the disaster risk community are FAIR. A pattern-driven architecture for organising disaster risk knowledge is developed based on existing data-sharing challenges in the disaster community. As a proof of concept, the drought risk-informed response prototype was developed to illustrate the use patterns as building blocks for managing data interoperability in disaster situation awareness systems. The study was funded by SIDA and supervised by Prof. Imed Hammouda and Assoc. Prof Anthony Gidudu.
---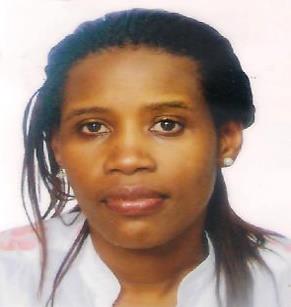 NAKISANZE Sarah
Social Sustainability and the Ugandan Haute Couture Visual Aesthetic: Articulating The Contemporary Value of Past Tradition
Ms. NAKISANZE Sarah interrogated haute couture artefacts which exhibit Uganda's traditional cultural heritage fused with aspects of contemporary dress to produce haute couture as a visual language representing social sustainability. Sarah was intrigued by the stride backwards to move forward amidst modern fashion aesthetic innovations, and has established and articulated the value of the traditional aesthetic in the present. The traditional aesthetic is an engender of sustainable development; and haute couture shaped by the aesthetic is an inclusive knowledge dissemination platform. In addition, the past traditions are an agential tool that facilitate agents' negotiation of contemporary global stage dynamics. The study recommends that the traditional aesthetic is developed beyond traditional culture heritage, but as an aesthetic with contemporary socio-economic sustainability value towards the development of the creative industry and safe environments. The study was jointly funded by the researcher and Makerere University, and supervised by Dr. Nakazibwe Venny and Dr. Ssengendo May.
---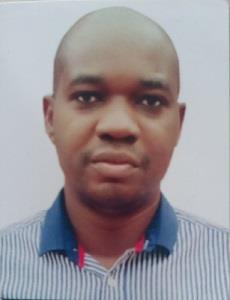 WADEMBERE M. Ismail
A Localized Geometrical Alignment Technique for updating Geo-Spatial Databases
Mr. WADEMBERE Mugumbu Ismail developed a Localized Geometrical Alignment Technique (LGAT) for Updating Geo-spatial databases. The innovative technique uses differences between corresponding objects so that only the changed parts are updated than copying entire objects between geodatabases. This helps to minimize geometrical errors emanating from openings or overlaps of objects. This technique will facilitate efficient data update within the Uganda national spatial data infrastructures. It will also exploit the potential presented by the Internet computing paradigm in terms of data sharing, utilization of Volunteered Geographic Information, and lead to more use of spatial information in decision-making. This study was funded by Kyambogo University, Makerere University, and Nuffic Project of Dutch Ministry of Development Cooperation; and was supervised by Prof. Patrick Ogao and Prof. Moses Musinguzi.
---
Browse Citations by College below:
< Director's Message | CAES | CoBAMS | CoCIS | CEES | CEDAT | CHS | CHUSS | CoNAS | CoVAB | LAW | MUBS >
Iron oxide based nanocomposite bio-adsorbents for water treatment Project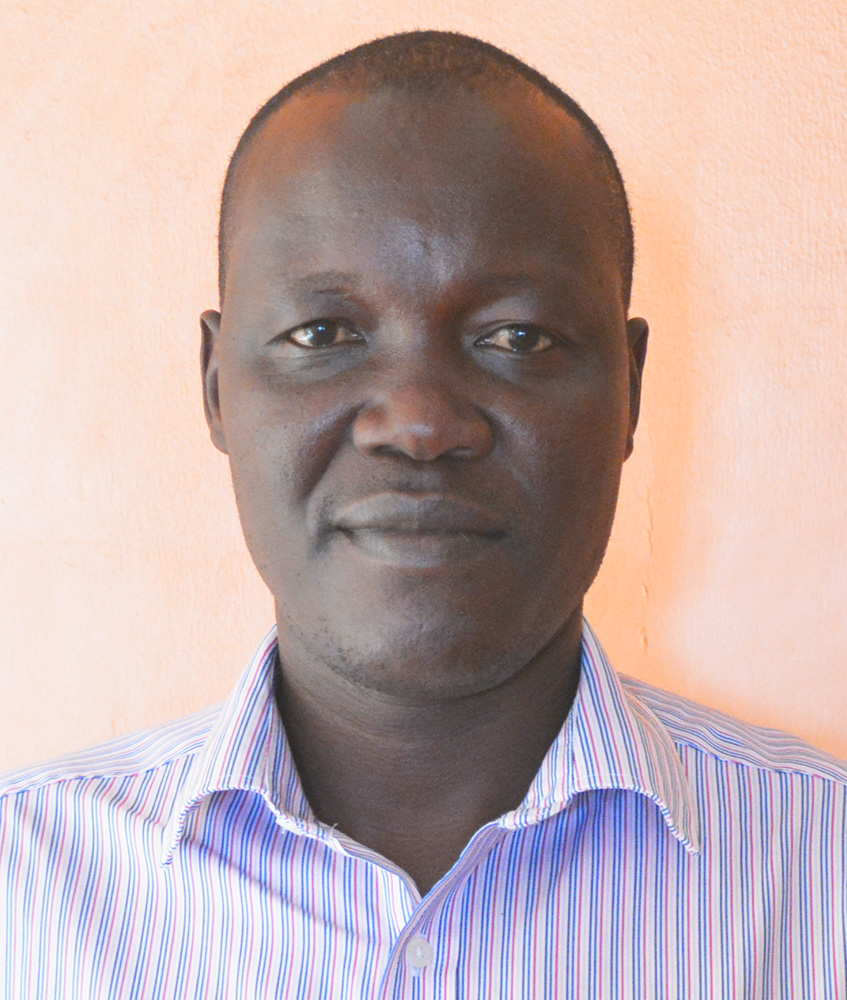 The Excellence in Africa (EXAF) Centre at EPFL (Swiss Federal Institute of Technology in Lausanne) was created in 2020, with the aim of promoting digital technologies and academic excellence throughout the African continent through training, innovation and cutting-edge scientific research.
Since 2020, the EXAF teams, under the leadership of Dr. Jérôme Chenal, have been managing projects in partnership with many African universities across the continent. Amongst these, Makerere University is pleased to have a project entitled Iron oxide based nanocomposite bio-adsorbents for water treatment, as part of the 100 PhDs for Africa programme. The 100 PhDs for Africa programme, under the framework of the joint UM6P/EPFL EXAF initiative, is designed to give an opportunity to science and engineering graduates to pursue a PhD at an African higher education institution. The PhD candidates benefiting from this programme are jointly supervised by a professor of an African institution and a professor from EPFL. The project at Makerere University is implemented by Mr. Joseph Jjagwe as the student under the supervision of Dr. Peter Wilberforce Olupot from Makerere University and Professor Sandro Carrara from EPFL
Call for Abstracts for Doctoral Convention 2023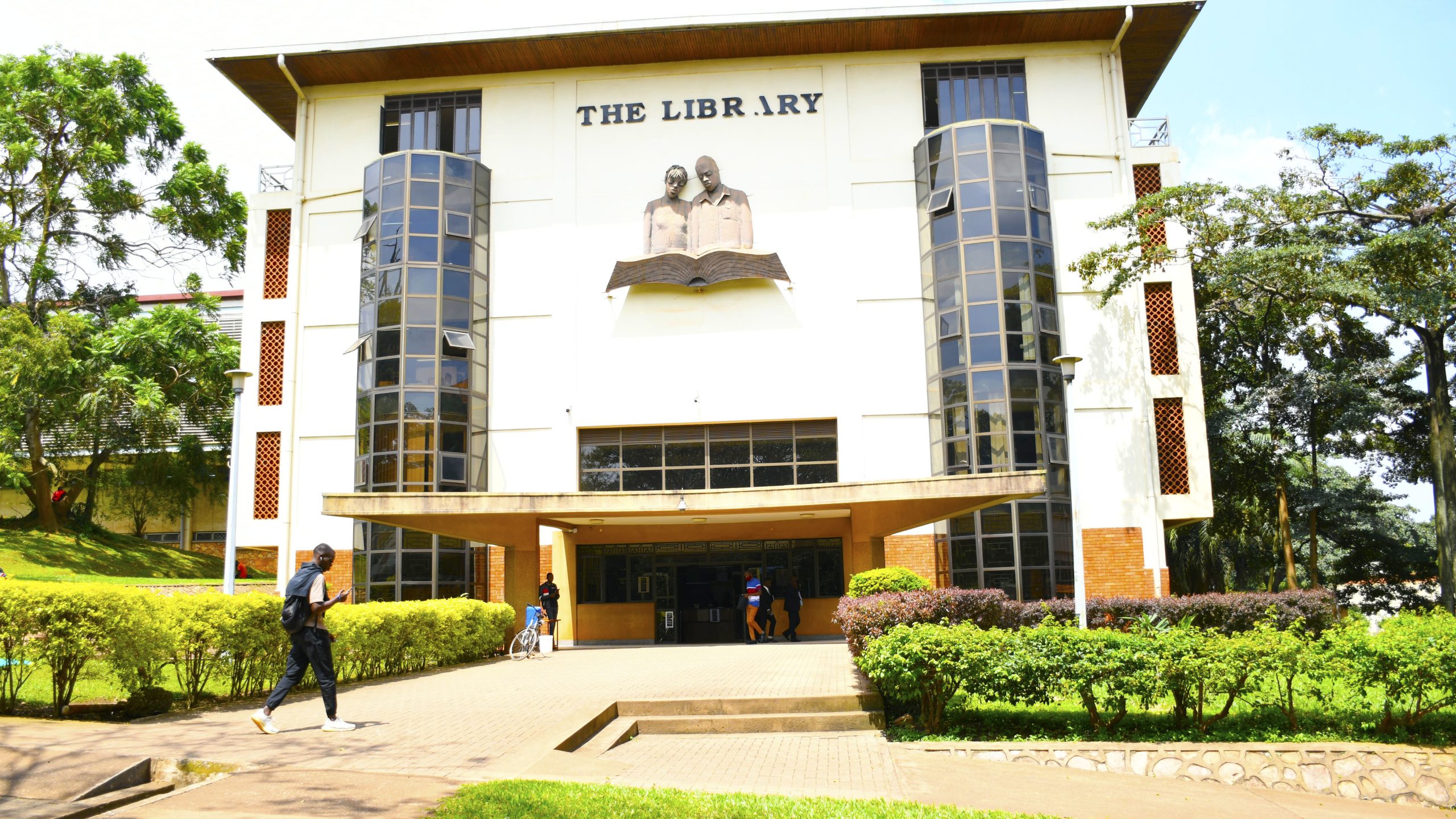 PhD Fellows of Makerere University (PF@mak) invites all PhD and other graduate scholars of Makerere University to the annual doctoral convention slated for 23rd February 2023. The theme for this Convention is "Positioning Research for the attainment of National Development Agenda" Sub-themes are aligned with Uganda's National Development Plan III.
The goal of this Doctoral Convention is to bring together the PhD Community and other graduate students from this great University to share their research projects and outputs as well as critique concepts and proposals in line with the main theme of positioning research in the attainment of national flagship development interventions e.g Uganda's Parish Development Model and Vision 2040. This Doctoral Convention offers a platform where graduate students discuss their research concepts, proposals, preliminary research findings, manuscripts and papers. This will be done through oral paper presentations and pitching sessions. In addition, there will be poster exhibitions and discussion of presenters' works. Awards will be made to the best assessed oral presenters, poster exhibitors and pitching sessions.
PF@Mak is now inviting and accepting abstracts for oral papers and poster presentations. You are invited to submit abstracts not more than five hundred words (500) of your concept note, proposal, manuscripts and/or papers that are relevant to the conference theme and subthemes. Indicate the preferred sub-theme and whether you are submitting a paper for oral or poster presentation.
Sub-themes of this doctoral convention are:
Governance, Economic and Social Change for a prosperous Region.
Natural Resources Management, Climate Smart Development & Food Security
Science, Innovation and Technological Advancement for Bio-safety & Well-being
Health & Health Systems that address Contemporary Global Threats
We look forward to a vibrant PhD Convention that feeds into an enhanced learning environment for PhD studies at Makerere University as We Build For The Future.
The PhD Convention shall be Hybrid in nature with provision for Online Live Streaming.
Abstract Submission Deadline: 23rd December 2022.
SUBMISSION GUIDELINES
The Doctoral convention leadership invites the submission of original abstracts for Oral and/or Poster presentation*. All abstracts should be submitted via the following email; phd.fellows@mak.ac.ug before the deadline (23rd December 2022). These will be forwarded to the Convention Review Board. All abstracts must be submitted and presented in clear English with grammar and spelling of a quality suitable for publication.
WRITING & SUBMITTING YOUR ABSTRACT
Please follow the guidelines below when writing and submitting your abstract/paper. The abstract should be as informative as possible, standard abbreviations may be used. It should not contain diagrams/tables/images: these may be added when submitting the paper. Before you begin submission, please prepare the following information:
Author's and co-Authors' details (Full first and family name(s), Email)
Affiliation details: Institution / University/ College/School/ and Department.
Abstract preferred sub-theme: Please choose from the list of sub-themes
Title: The title should clearly indicate the nature of the investigation. Each word should begin with a capital letter with the exception of transition words (maximum 25 words).
Length: The Abstract body should be no longer than 500 words in total.
Structure: Please ensure your abstract clearly brings out Background; Objectives; Methods;
Results (where applicable) and Conclusion.
Key Words: Outline Four Key Words in your Abstract
Formatting: Use Arial font, size 11.5 with 1.15 spacing.
CONFIRMATION OF RECEIPT
You will receive email confirmation that your abstract has been received, indicating the allocated abstract number. Please refer to that abstract number in all further correspondence regarding the abstract.
NOTIFICATION OF DECISION
After submitting your abstract, you will receive an e-mail confirming your successful submission. If you do not receive this confirmation e-mail within 05 days, please contact;
phd.fellows@mak.ac.ug
IMPORTANT TIMELINES
Issuance of Call for Abstracts: 22nd November 2022
Abstract submission deadline (MS Word Documents only): December 23rd, 2022
Acceptance notification: December 30th, 2022
Full presentation submission deadline: January 30th, 2023
Please Note: Only accepted abstracts of fully registered presenters can be included in the final Doctoral Convention program and Book of Abstracts. Registration is required to be completed within 10 days from date of acceptance notification. Registration Fee is modest UGX 30,000 which also doubles as Annual Membership Fee for PF@Mak (for the case of PhD Scholars). Presentation at this Convention will constitute part of the requirements by DRGT on Conference participation
The Arts defy the imaginary boundaries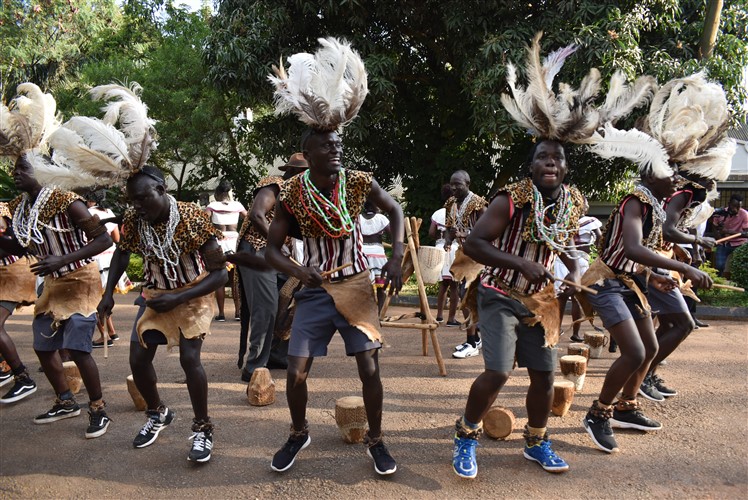 Participants in the African Urbanities Summer Institute 2022 for the Andrew W. Mellon-funded project, "Entanglements, Mobility and Improvisation: Culture and the Arts in Contemporary African Urbanism and its Hinterlands" were treated to an awesome Bwola cultural dance performance, dramatized poetry and an Art Exhibition at the Margaret Trowel School of Industrial and Fine Art (MTSIFA).
Prof. George Kyeyune who welcomed the guests on behalf of the Dean Dr. Amanda Tumusiime and the entire college management informed them that Makerere University which was celebrating one Hundred years started at the location of the present Margaret Trowell of Industrial and Fine Art, that currently hosts the Institute of Heritage Conservation and Restoration.