Sportsperson Scheme and Government Sponsored Mop-up list 2020/2021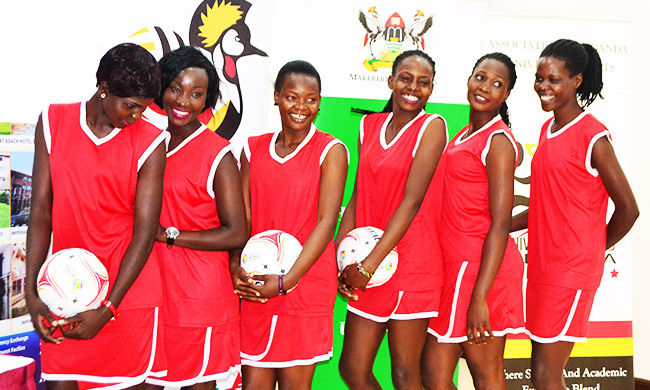 The Office of the Academic Registrar, Makerere University has released the Official admission lists for Government-sponsored sportspersons for the Academic Year 2020/2021.
Please note that the sportspersons list is for Sportsmen and Sportswomen in all Public Universities. The mop-up admission list is in addition to the Admission lists for Government sponsored students released earlier.
Other lists including Diploma, Mature Age Entry, Private Sponsorship admissions lists can be accessed by following the links below:
Receiving Report on State of Mak Sports Facilities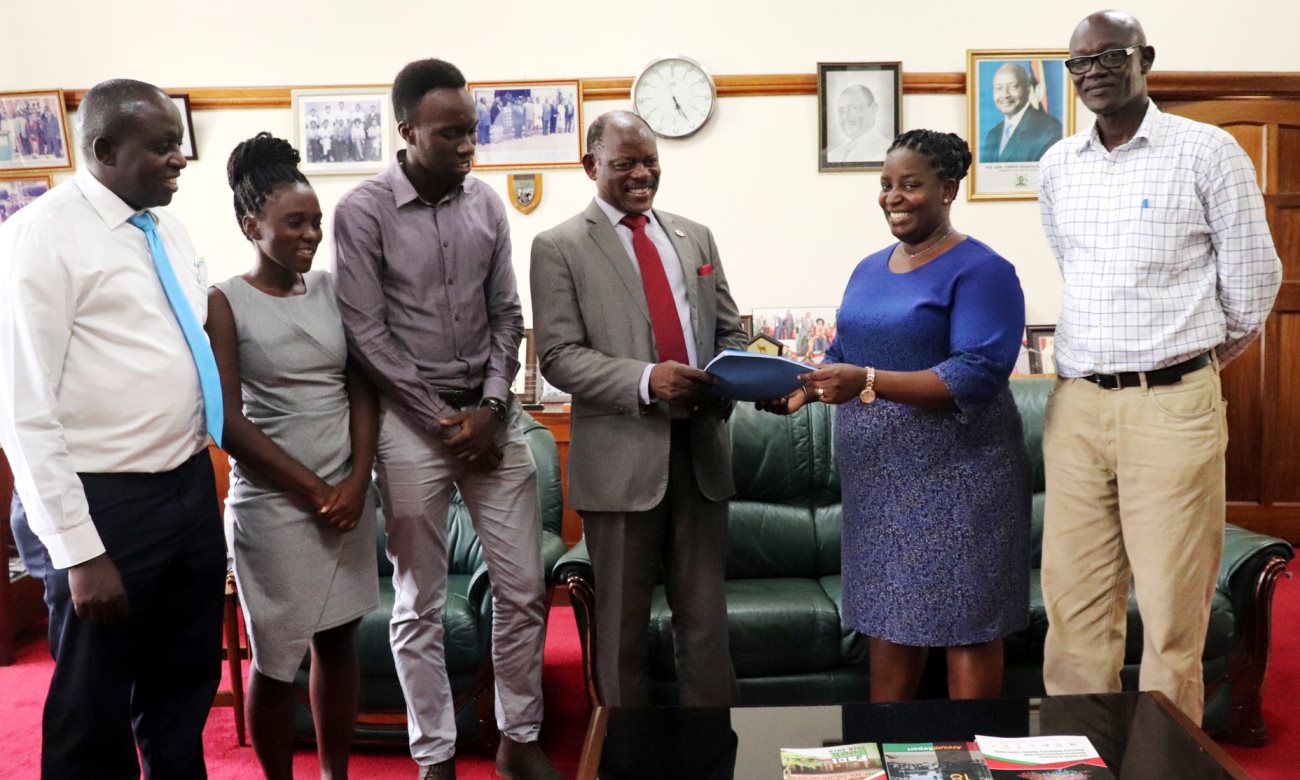 This afternoon I have received the report on the State of Sports Facilities at Makerere University from the taskforce headed by Dr. Helen Nambalirwa. I thank the team for the report which will enable Management address this important issue from an informed position.
Parliamentary Committee on Education and Sports Visits Mak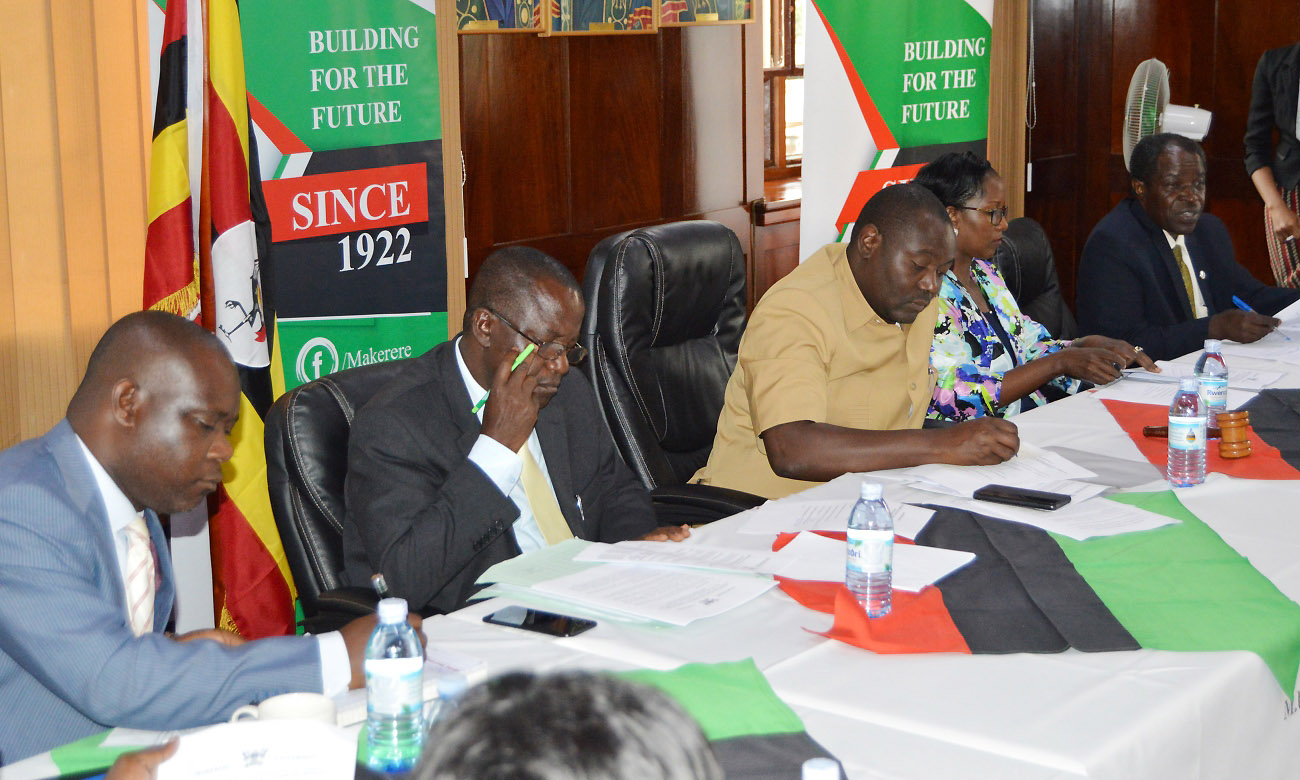 The Parliament of Uganda's Committee on Education and Sports on Thursday 5th December, 2019 visited Makerere University and held discussions with the University Leadership. They were met by the Chairperson of Council-Mrs. Lorna Magara, Acting Vice Chancellor and Deputy Vice Chancellor (Finance and Administration)-Prof. William Bazeyo, Acting University Secretary-Mr. Yusuf Kiranda and other members of Management. The meeting was also attended by the 85th Students Guild led by the President H.E. Kateregga Julius.
The Committee visit was part of an inquiry into the 15% tuition increment for new students across all programs and its effect on the Student body among other issues. The increment as proposed by the 84th Students Guild was adopted by Council and implemented effective Academic Year 2018/2019.
Following the deliberations in the Council Room, the Committee and University Leadership proceeded on a joint tour of the University Printery, Mak Dental Hospital and School, Lumumba, Mary Stuart and Mitchell Halls among other facilities.
The Committee was led by the Chairperson Hon. Opolot Jacob Richards and Vice Chairperson Hon. Twesigye John Ntamuhiira.
Related article
Mak- Students' Guild proposes 15% tuition increment for incoming students
A survey of stakeholders promoting Uganda's Sports Tourism potential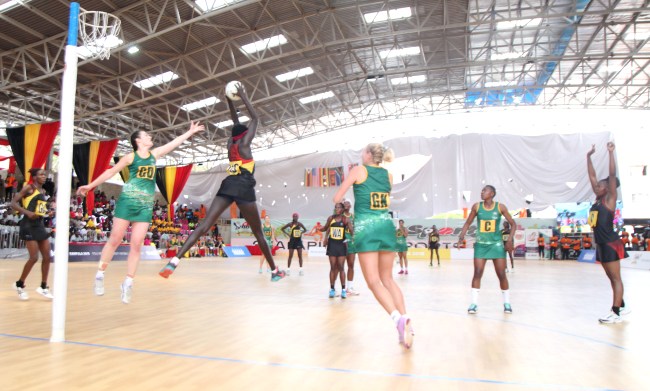 Sports Tourism is a growing sector within both the tourism and sports industry with some countries are becoming dependant on it. However, the promotion of Sports Tourism in Uganda is still low due to the little attention given to sports promotion and development. There is also a lot of competition from the already established tourism activities like cultural tourism and eco tourism. This study set out to survey the stakeholders in promoting Uganda's Sports Tourism potential and it was guided by the following objectives; to analyze the different stakeholders in, to examine different sports activities that can be developed and to establish the challenges associated with promoting Sports Tourism in Uganda.
Source: College of Agricultural and Environmental Sciences (CAES)