72nd Graduation: Doctoral Citations – CAES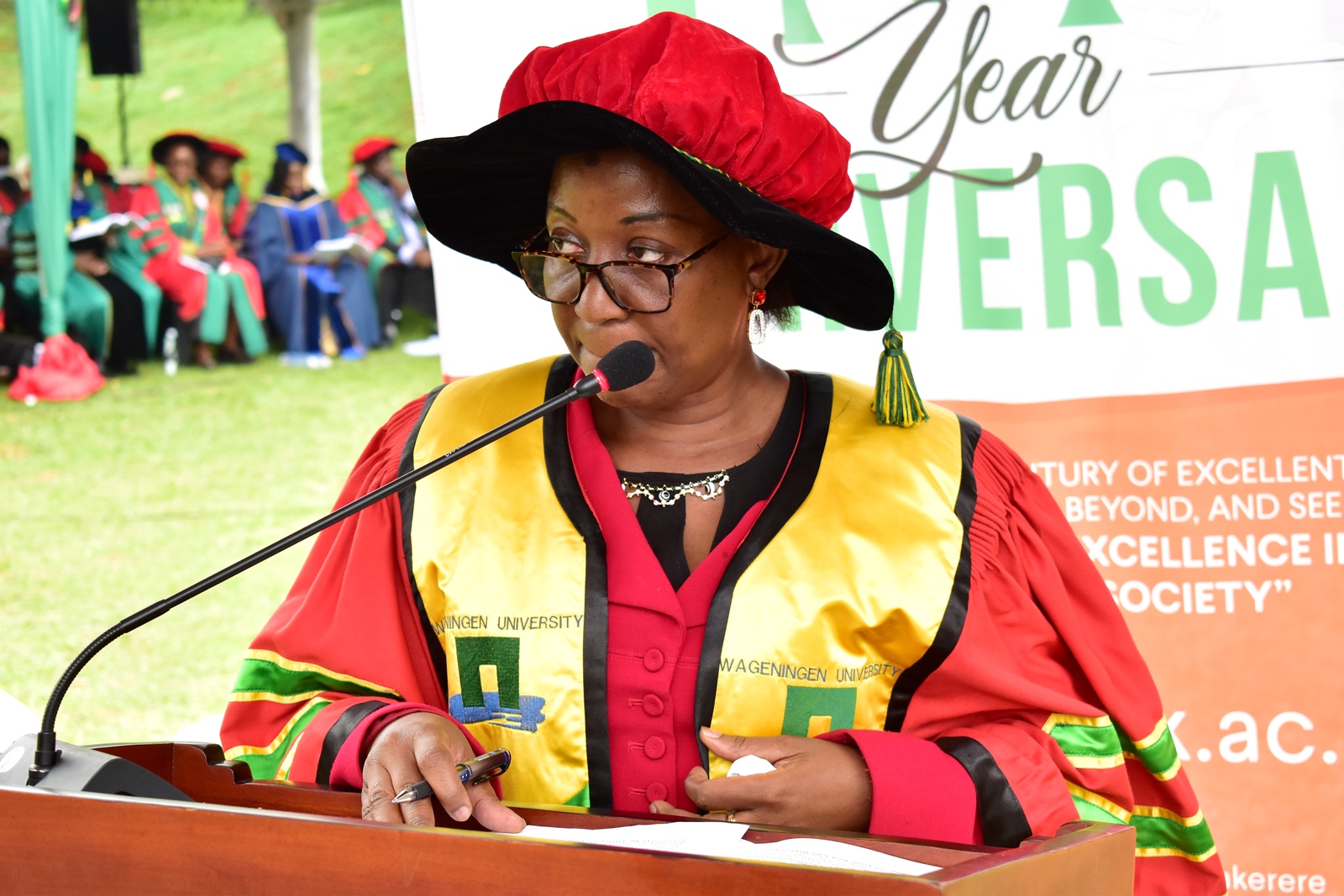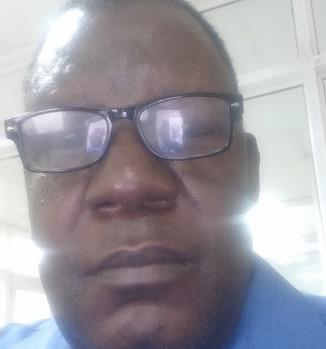 ABEN Charles
Participatory Land use governance and livelihoods in Awoja Watershed, Uganda
Mr. ABEN Charles examined the effects of participatory natural resource governance on livelihoods in Awoja watershed in Uganda. In particular, the study assessed the contribution of local people's participation to policy implementation. Further, the effects of social, economic and political motivation on actor involvement in the participatory governance were examined. The results suggest that the effective participation was contingent on the motivation of different actors involved in watershed management. This study was funded by DANIDA and was supervised by Dr. Okiror, Prof. Jacob Agea and Dr. EsbernFriis Hansen.
---
ALEXANDER Noah Ruley Jane
Bioremediation of Petroleum Contaminated Soils using Native plants and their Rhizobacteria in the Sudd regions of South Sudan
Ms. ALEXANDER Noah Ruley Jane's study was to enhance bioremediation of Petroleum Hydrocarbon-(PHC) Contaminated soils for increased agricultural productivity of the Sudd region of South Sudan. Specially, the study examined the native plant species abundant in petroleum hydrocarbon contaminated soil and optimal rate of cattle manure for enhancing phytoremediation of PHC contaminated soil in the region. In the results, PHC contamination at concentration of 7002 mgkg-1 detected as cultivated land from drilling points, was higher that the critical value of 5000mgkg soil (Sudan) and 5600mgkg (International). In sum, use of plant species namely H. Rufa, T. diversifolia and G. barbadense with 2 tha -1 of cattle-manure greatly improves bioremediation of PHC contaminated soils in the Sudd region of South Sudan. This study was funded by NORHED and was supervised by Dr Alice Amoding and Assoc. Prof John Baptist Tumuhairwe.
---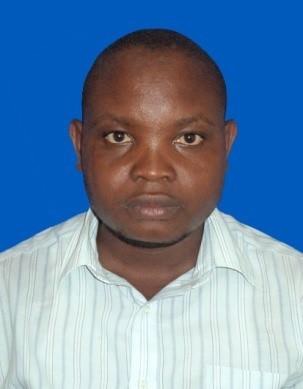 ALFONSE Leonard
The Role of Host Plants, Temperature and Natural Enemies in the Development, Survival and Reproduction of Edible Grasshopper Ruspolia differens (Orthoptera: Tettigoniidae)
Mr. ALFONSE Leonard studied the edible long-horned grasshopper (Ruspolia differens Servile) which is a very important source of food and income in East Africa. The insect is currently obtained from seasonally swarming wild populations which are erratic and declining. His study focused on factors limiting artificial mass rearing of R. differens; these factors include the confusion over the identity of the grasshopper, paucity of information on the natural diets, diseases, and the optimal temperature requirements. He identified edible grasshopper in Uganda as Ruspolia differens (Serville), which is a polyphagous with grasses preference to other plants. The study determined temperatures ranging from 28°C to 32°C as optimum for artificial rearing of R. differens. He further investigated that fungi and bacteria isolated from wild-collected grasshoppers were threats to artificial rearing of the insect. Glaurocara flava was the only identified parasitoid of R. differens. He also found that the inclusion of naturally occurring host plants into artificial diets can improve the survival and reproduction of R. differens. The results from this study can contribute to the development of efficient mass rearing protocols of R. differens. This study was funded by the International Centre of Insect Physiology and Ecology (icipe) and German Academic Exchange Service (DAAD), and supervised by Prof. Samuel Kyamanywa from Makerere University, and Dr. James P. Egonyu and Dr. Sevgan Subramanian from International Centre of Insect Physiology and Ecology (icipe).
---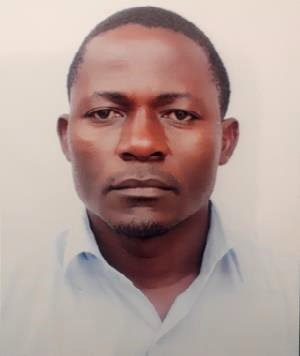 KALANZI Fred
Socio-technological factors influencing smallholder farmers' adaptation of agroforestry technologies in the eastern highlands of Uganda
Mr. KALANZI Fred studied smallholder farmers' adaptation of agroforestry technologies in Uganda's Eastern highlands to establish the rationale for smallholder farmers' choices, use, and modification of agroforestry technologies. This followed a growing concern that despite the efforts to promote agroforestry technologies, smallholder farmers made contradictory choices and modified technologies in ways perceived by experts to compromise farm productivity and, consequently, food and income security. Results indicated that the technology's perceived value in addressing the livelihood options of the smallholder farmers was the most critical sociotechnological factor influencing their choices of agroforestry technologies. The study also found that smallholder farmers made several modifications and generated their own practices with anticipated positive outcomes that made the agroforestry technologies more applicable to their unique contexts. The study suggests that while science may have a lot to offer to resource-poor smallholder farmers, their local knowledge and innovations should constitute building blocks in developing economically viable, environmentally compliant and socially acceptable agroforestry technologies. This study was supported by the German Academic Exchange Service (DAAD) through the World Agroforestry Centre (ICRAF) and NARO and supervised by Dr. Prossy Isubikalu, Dr. Florence Birungi Kyazze and Dr. Lawrence J.B. Orikiriza.
---

KALULE Wamala Stephen
Farmer Learning Behaviours: A Case of the student-to-farmer university outreach of Gulu University in Uganda
Mr. KALULE Wamala Stephen utilized a sample of 283 host farmers of the student-to-famer outreach of Gulu University to examine the influence of psychosocial factors on farmer learning behaviour. The results show that the most important and positive facilitating condition for farmer learning behaviour was faculty supervision support to students. For the motivational factors, satisfaction of relatedness learning needs and formation of learning intentions were the positive and significant predictors farmer learning behaviour. This study funded by RUFORUM and was supervised by Dr. Haroon Sseguya, Assoc Prof. Duncan Ogeng and Dr. Gabriel Karubanga.
---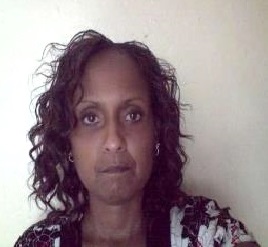 KYALLO Martina
Identification and Characterization of Cassava Mosaic Begomovirus-like viruses Associated with Non Cassava Plants in Kenya
Ms. KYALLO Martina study was on sustainable management of cassava mosaic disease by determining the role non-cassave hosts of Cassava Mosaic Disease (CMD) like viruses and their associated viruses play in the epidemiology of CMD in Kenya. The study identified M. Lutea as a potential alternative host for East African Cassava Mosaic Virus in Uganda revealing the adaptive potential for the virus and expanding our current knowledge of the host range of CMD in Kenya. This study was funded by Bill & Melinda Gates Foundation and was supervised by Dr. Mildred Ochwa Ssemakula and Dr. Robert A. Skilton.
---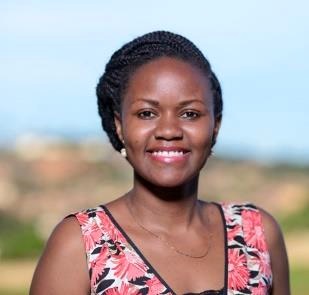 LOGA Dorcas Elizabeth
Enhancing Group Sustainability and Innovativeness of Youth in Agriculture; a Comparative Study of Government and Non-government Interventions in Mid-western Uganda.
Ms. LOGA Dorcas Elizabeth studied how government and Non-Government agencies support youth groups in mid-western Uganda to engage in agriculture. The focus was on discovering the conceptual underpinnings that inform and shape the nature of support, enhancing the sustainability of youth groups, and youth innovativeness. The study revealed that government support is premised on the assumption that the youth lack capital, therefore focusing on capitalization through credit and free input provision; while the NGO support is premised on the assumption that youth lack entrepreneurial skills and extension services, and therefore focused on capacity building. The NGO-supported groups were more likely to be sustainable than the Government supported groups. Amidst numerous challenges, the groups post a higher score of innovativeness with an average innovation index of 0.536 reflecting a high potential for youth to revolutionize agriculture. Strengthening coordination to ensure cooperation and complementarity among interventions can enhance the innovativeness and sustainability of youth groups, and make agriculture more gainful. The study was funded by DAAD and Carnegie Corporation of the New York through RUFORUM; and supervised by Assoc. Professor Paul Kibwika and Dr. Florence Birungi Kyazze.
---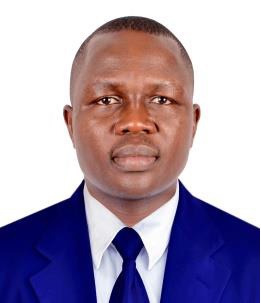 MAWA Christopher
Effects of community-based forest management initiatives on conservation and rural livelihoods in mid-western Uganda
Mr. MAWA Christopher examined the socio-ecological outcomes of community-based forest management initiatives in mid-western Uganda. The study found that positive social and ecological outcomes were simultaneously produced in areas where local community members were either actively co-managing forest resources with the state or were being supported by non-governmental organizations to formally manage and own them. Specifically, the initiatives enhanced community access to legally-sourced forest resources for both subsistence and cash. Additionally, households that had members belonging to conservation groups were more likely to benefit from alternative livelihood schemes promoted by state and non-state actors in the area. However, these alternative livelihood schemes mostly encouraged survival-led as opposed to accumulation-led livelihood diversification pathways. This study was funded by NORHED and was supervised by Prof. David Mwesigye Tumusiime and Assoc. Prof Fred Babweteera.
---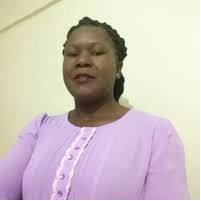 MUKHONGO Wilhem Ruth
Abbuscular Mycorrhizal Fungi for Enhanced Nutrient and Moisture Utilization in Sweet Potato Production
Mr. MUKHONGO Wilhem Ruth investigated the composition and spore abundance of Abbuscular Mycorrhizal Fungi (AMF) in sweet potatoes producing regions in Uganda for local inoculum production. Further, the study sought to determine the efficacy of the native AMF and phosphorus on growth and yield of sweet potatoes. In the findings, the assessment of the composition and spore abundance of AMF in sweet potatoes zones yielded a similarity in the AMF communities with Glomus and Acaulospora species accounting for 38% and 20% respectively. This study was supervised by Assoc. Prof. John Baptist Tumuhairwe, Dr. Peter Ebanyat and Dr. Cargele Masso.
---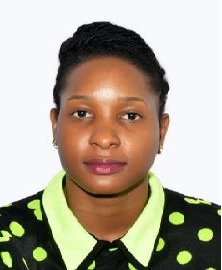 MULINDE Catherine
Climate Adaptation and Crop Productivity in Coffee-Based Farming Systems of Uganda
Ms. MULINDE Catherine focused on determining the most sustainable climate adaptation practices that are likely to increase current and future crop productivity, and mitigate climate vulnerabilities in Arabica and Robusta coffee-based farming systems of Uganda by 2040. She adopted qualitative, quantitative and modeling approaches in assessing climatic-crop suitability, adoption-drivers and effectiveness of major adaptation practices. Coffee and banana were revealed as more vulnerable to climate change than maize and beans in eastern, central and western Uganda; and that agroforestry, inorganic fertilizer, organic manure, mulch, trenches and soil bunds can potentially reduce crop yield losses especially if future climate becomes drier than wetter. The study recommends the promotion of these adaptation practices with an agile extension service considering the diverse adaptation
needs of coffee-farmers rather than 'one-size-fit-all' adaptation strategies; identification of efficient on-farm water-draining technologies; and bioengineering of crop varieties adaptive to wetter-conditions across various altitudes. This study was supervised by Prof. Majaliwa
Mwanjalolo and Dr. Revocatus Twinomuhangi, and funded by USAID.
---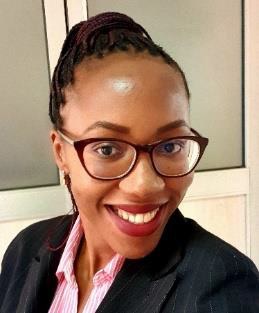 NAKITTO Aisha Musaazi Sebunya
Solanum anguivi Lam. fruits' nutritional quality and potential effect on type 2 diabetes mellitus.
Ms. NAKITTO Aisha Musaazi Sebunya investigated the morphological characteristics, bioactive compound contents (BCC) and antioxidant activity (AA) of fourteen accessions of Solanum anguivi Lam. The impact of various ripeness stages and thermal treatments on the BCC and AA of Solanum anguivi Lam. fruits (SALF) was determined, where the unripe stage and boiling exhibited the highest AA. Further, the potential of dietary SALF to prevent and manage type 2 diabetes mellitus (T2DM)-like phenotypes was investigated using the fruit fly, Drosophila melanogaster (D. melanogaster) model organism. D. melanogaster has been previously shown to develop a T2DM-like phenotype upon high-sugar diet (HSD) intake. The study showed for the first time that dietary SALF lowers HSD-induced glucose levels in D. melanogaster, which was not mediated through an up-regulation of central genes (Srl, dIlp3 and dIlp6) of the fly's energy metabolism. Simultaneously, dietary SALF increased the flies' survival, thus suggesting a protective effect of SALF against premature death associated with a T2DM-like phenotype. Dietary SALF may therefore help prevent and manage T2DM in humans. This study was funded by the DAAD and FTBIC and was supervised by Prof. John Muyonga, Prof. Anika Wagner and Assoc. Prof Yusuf Byaruhanga.
---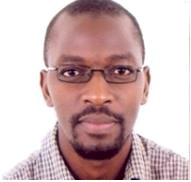 NDAULA Sulaiman
Psychosocial factors in rural smallholder farmers' decision to accept orange-fleshed sweet potato in Uganda
Mr. NDAULA Sulaiman studied the acceptance of orange-fleshed sweet potato (OFSP) within households that already grow White-fleshed sweet potato (WFSP). With vitamin A deficiency enduring as a major public health concern in many developing countries, OFSP continues to be promoted as a food-based alleviation strategy for the deficiency. This study sought to enhance understanding of the role of rural smallholder farmers' socio-cognitive contexts in OFSP acceptance in Uganda. The study revealed that farmers at the various stages of the OFSP cultivation process (under consideration, trial, or maintenance) differ in the belief sets they held about OFSP relative to the WFSP sweet potato varieties. Also, sustained OFSP cultivation was enhanced by social pressure, farmers' valuation of their capability to cultivate OFSP as compared to cultivating WFSP and health-related risk perceptions. Through compliance and conformity to peer pressure, farmers created a cycle of low cultivation intensity that led to limited access to vines, low appreciation of relative advantage of OFSP over WFSP and the attendant cultivation defections. This study points to a cardinal role for processes that create supportive social and cognitive environments for the acceptance of bio-fortified technologies such as the orange-fleshed sweet potato. This study was funded by DAAD and supervised by Dr. Frank Matsiko, Dr. Richard Miiro, and Dr. Haroon Sseguya.
---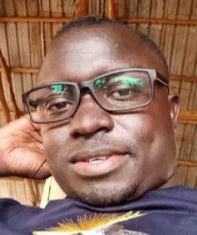 OBUA Tonny
Genetic Improvement of Nutritional Traits and Yield of Tropical Soybean in Uganda
Mr. OBUA Tonny investigated the genetic diversity and population structure of 89 tropical soybean germplasm, and determined the variability of nutritional traits of 52 soybean core collections from diverse sources. He further conducted a genome-wide association study based on 92 soybean genotypes, as well as determination of environmental effect on protein content and yield in soybean. The results showed that the genetic diversity among the studied germplasm was low, and the phylogenetic tree and Principal Component Analysis grouped the 89 genotypes into three major clusters. The low genetic diversity could be attributed to the cleistogomous nature of soybean and the sample of genotypes used that were mainly released varieties and advanced breeding lines; that have been genetically fixed at all loci in regard to general consumer preferences after many cycles of selections. Low diversity in the studied germplasm pool is a reflection of genetic erosion of the existing germplasm pool, which calls for widening of the current germpalsm base. The study further identified several soybean genotypes that protein and oil content above the reported averages. Total oil content varied significantly between origins with genotypes from Zimbabwe showing the highest mean of 20.13% while those from Taiwan had the lowest mean of 18.3%. The study was funded by Soybean Africa Limited, Makerere University Center for Soybean Improvement and Development, Biosciences Eastern and Central Africa – International Livestock Research Institute Hub; and was supervised by Prof. Phinehas Tukamuhabwa and Dr. Thomas L. Odong.
---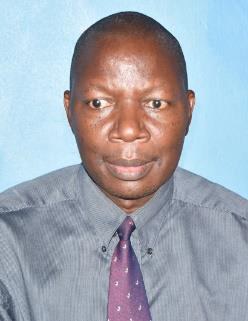 OCHIENG Hannington
Biological assessment of River Aturukuku in Tororo, Uganda: a tropical river with potential environmental threats from its catchment
Mr. OCHIENG Hannington undertook a biological assessment of River Aturukuku in order to contribute towards its conservation and sustainable utilisation by the riparian communities. His research compared the utility of two macroinvertebrate based Biological Monitoring Working Party indices, from England (temperate region) and Costa Rica (tropical region) for assessing water quality, and explored the assemblages of benthic macroinvertebrates and diatoms along River Aturukuku. His research showed that the two foreign biomonitoring indices could not separate sites based on pollution gradients, attributable to biogeographical differences in environmental conditions and pollution tolerances among macroinvertebrates. The diversity of benthic macroinvertebrates and diatoms in the river was low, with pollution-tolerant taxa dominating. The development of indigenous biotic index for Uganda and specific mitigation measures for conservation of the entire river for sustainable utilisation is recommended. The study was funded by the National Geographic Society and was supervised by Prof. James Okot-Okumu and Dr. Robinson Odong.
---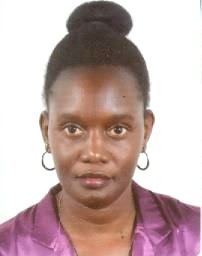 SYOFUNA Agatha
Prevalence and impact of stem canker diseases on Eucalyptus grandis and selected Hybrid clones in Uganda
Ms. SYOFUNA Agatha studied the prevalence and impact of stem canker diseases on Eucalyptus grandis and selected Hybrid clones in Uganda. This was based on the background that there is a drive for re-afforestation and a high timber demand in the country, both of which are being solved by extensive plantation development. The study revealed that Eucalyptus plantations are threatened by Botryosphaeria and Teratosphaeria canker diseases throughout the Country mostly in the Central, Eastern and Albertine regions. Five species of Botryosphaeriaceae were identified based on multi-locus phylogenies (ITS and β-tubulin). Pathogenicity tests using species of Botrosphaeriaceae and Teratosphaeria revealed variation in susceptibility of Eucalyptus grandis and selected hybrid clones, suggesting that disease-tolerant Eucalyptus genotypes could be selected for disease management. Furthermore, an assessment of the anatomical, physical, and mechanical properties, revealed brittle failure and high shrinkage in wood from diseased trees, indicating that it is not suitable for some construction applications and should be used with caution. The study was funded by African Development Bank and DAAD, and supervised by Dr Grace Nakabonge and Prof. Abwoli Y. Banana.
---

TURYAHIKAYO Willy
Network governance dynamics that influence the generation and implementation of innovative activities within the Agricultural Innovation Platforms.
Mr. TURYAHIKAYO Willy investigated the network governance dynamics that influence the generation and implementation of innovative activities within the Agricultural Innovation Platforms. The study findings showed that the level and structure of interactions have got a profound effect on generation and implementation of new ideas within the agricultural innovation platforms. However, owing to the informal nature of networks, this study revealed stringent collective sanctions in the IPs can negatively impact the innovative activities. The study recommends increased actor interactions in terms of duration and frequency of interactions between actors within the platforms. This study was funded by the German Academic Exchange Service (DAAD), and supervised by Dr. Frank B. Matsiko, Dr. John J. Okiror, Dr. Richard F. Miiro and Prof. Jon Hanf.
---
Browse Citations by College below:
< Director's Message | CAES | CoBAMS | CoCIS | CEES | CEDAT | CHS | CHUSS | CoNAS | CoVAB | LAW | MUBS >
Soybean Breeders Deliberate Strategies for Improving Productivity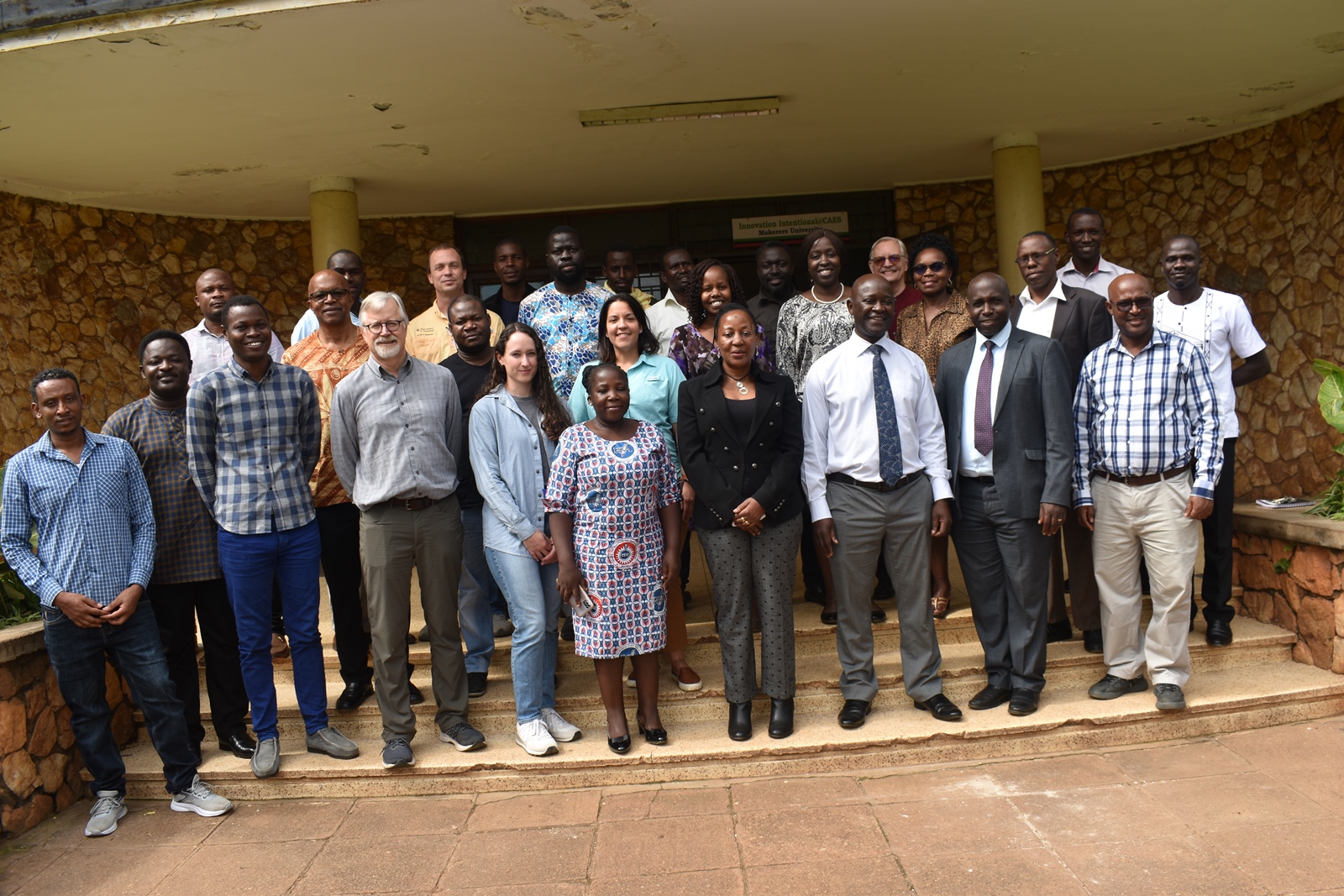 The breeders from USA, Brazil and across Africa, including scientists from CGIAR met at Makerere University on 28th November-1st December 2023 to share experiences, best practices and ideas on collaboration, and to brainstorm on ways of improving productivity.
Overview
Soybean (Glycine max) serves as one of the most valuable crops in the world, not only as an oil seed crop and feed for livestock and aquaculture, but also as a good and cheap source of protein for human diet and as a biofuel feedstock.  The protein content of soybean is the highest among legume crops, averaging 40% on a dry matter basis. Soy-foods are generally considered to be nutritious and healthy based on their nutrient composition which includes protein, fat, carbohydrates, dietary fibres as well as minerals and phytoestrogens (or isoflavones). Due to its nutritional superiority, soybean-based foods are highly recommended for children under 5 years, expectant mothers, and HIV/AIDS patients. Impact studies have shown that regular soy food consumption can reduce the risk of heart disease by lowering serum cholesterol by about 33%. It can also reduce the risk of rectal cancer by 80%, mammary tumour by 40%, and breast cancer by 50%.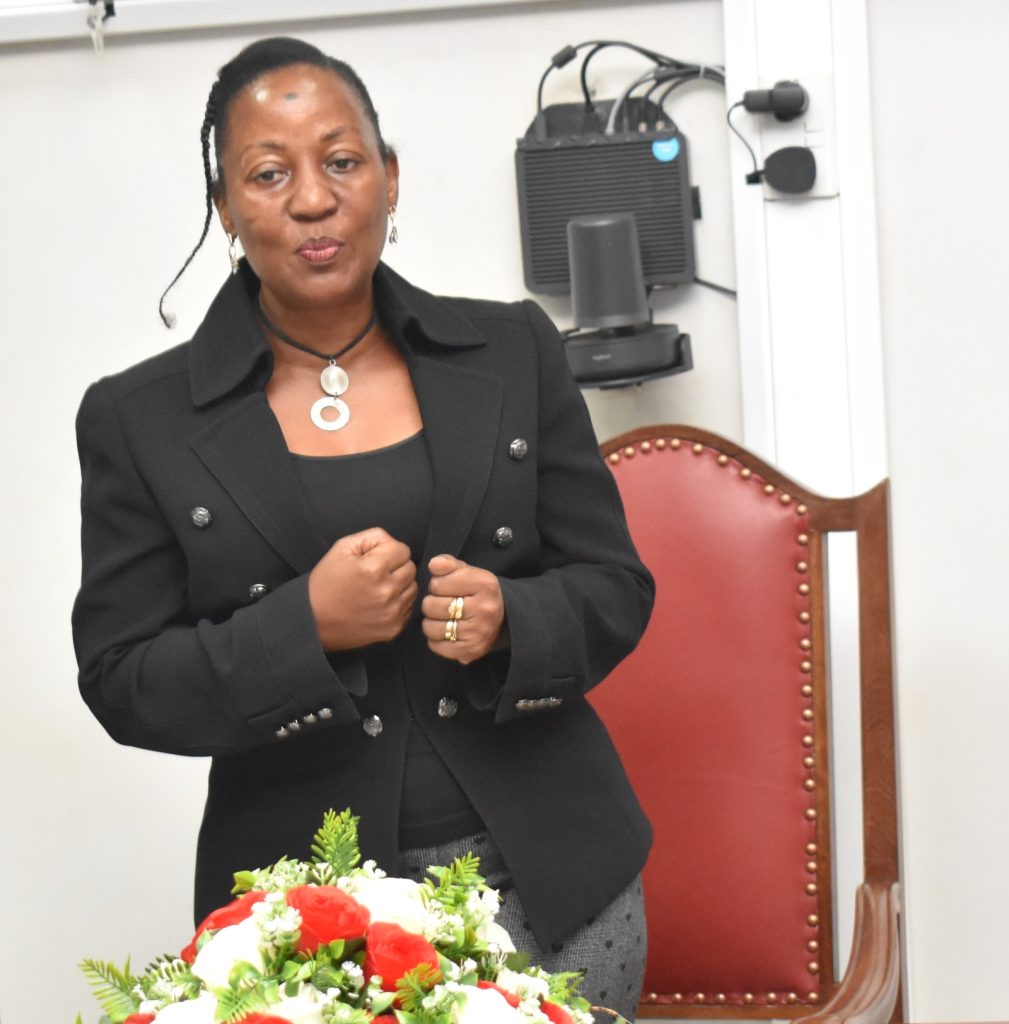 Economic viability
Production of soybean stands at 264 million MT worldwide, with United States of America (USA), Brazil and Argentina being the largest producers. In Africa, Nigeria, South Africa, Zambia and Uganda are the largest producers, with annual volumes estimated at 1.5 million metric tonnes (FAO, 2017). The Soybean Market size is estimated to reach $259 billion by 2030 (IndustryARC – Soybean Market Forecast 2023-2028).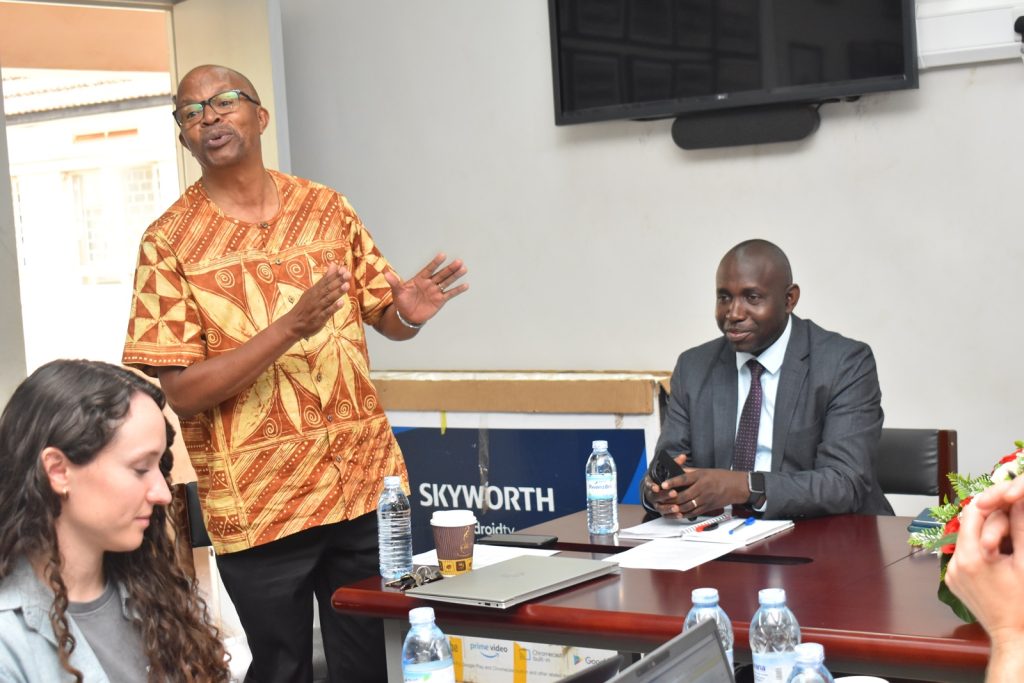 The economic viability of soy production is determined by the commercial utilization of both its sub-products, meal and oil, which, respectively, account for about two thirds and one third of the crop's economic value. Soymeal accounts for over 60% of world output of vegetable and animal meals and occupies a prominent position among protein feedstuffs used in the production of feed concentrates, while soybean oil is the single most important vegetable oil, accounting for 20% of global vegetable oil production. The widespread use of soybean oil in particular as edible oil is mainly due to (i) its plentiful and dependable supplies, (ii) its competitive price, (iii) its neutral flavour, and its stability in both unhydrogenated and partially hydrogenated form. Indirectly, the rapid rise in the demand for compound feed has contributed considerably to the rise in soybean and soyoil production. Soybean contributes significantly to the total value added by the agricultural sector in the major producing countries and particularly so in Brazil, Argentina, Paraguay and the USA. In these countries, soybean and its two main sub-products also occupy an important position in export earnings from agriculture as well as in terms of total merchandise exports (FAO). In Uganda, soybean is number one income earner crop in Northern and Eastern Uganda. Farmers in the region earn at least UGX1,200,000 per hectare per season.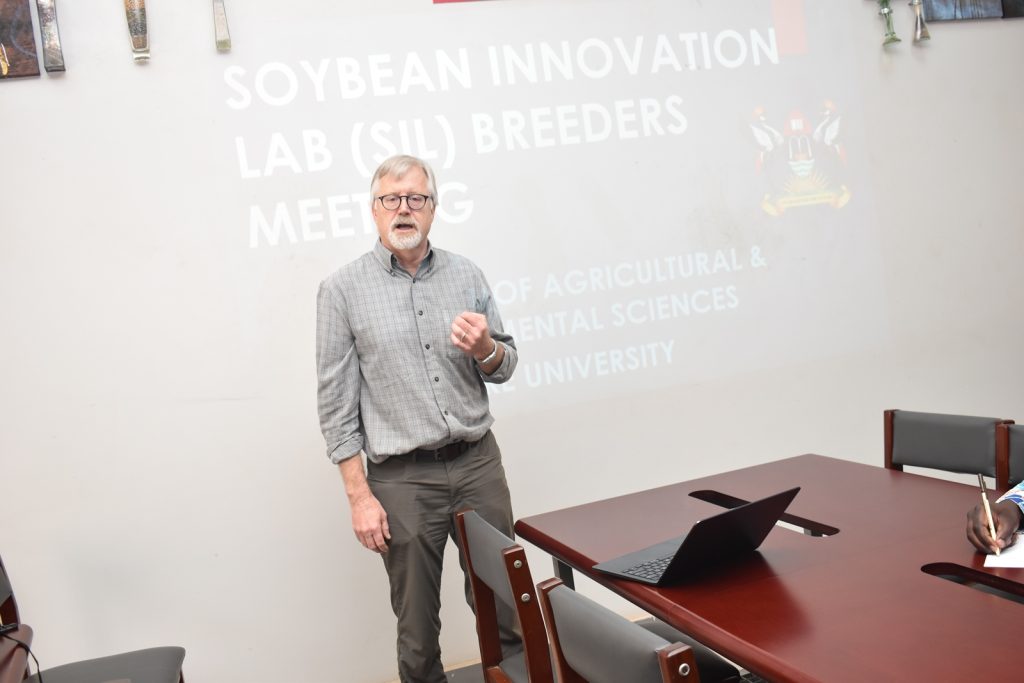 Challenges undermining productivity
Despite the significant strides registered by soybean growing countries, and the health and economic benefits that the crop presents, a number of challenges still undermine productivity. These include; pests and diseases, prolonged droughts and prolonged rains, poor agronomic practices, inaccessibility to good seed by farmers, drudgery in the production chain (Planting and harvesting) and market price fluctuations, as well as mismatches in supply and demand. Surging input costs, supply disruptions of fertilizers and alternative crops caused by Russia's invasion of Ukraine and lingering COVID-19 effects have added more uncertainty and volatility to the soybeans market, driving up the prices. Home grown technologies, local seed business approach, and addressing the whole value chain, are envisaged as some of the strategies to overcome the challenges. Adapting crop management, conserving and improving soil conditions by minimizing tilling, increasing crop diversification, protecting soil from erosion, as well as the development of drought-tolerant varieties, will be key to withstand the emerging climate challenges.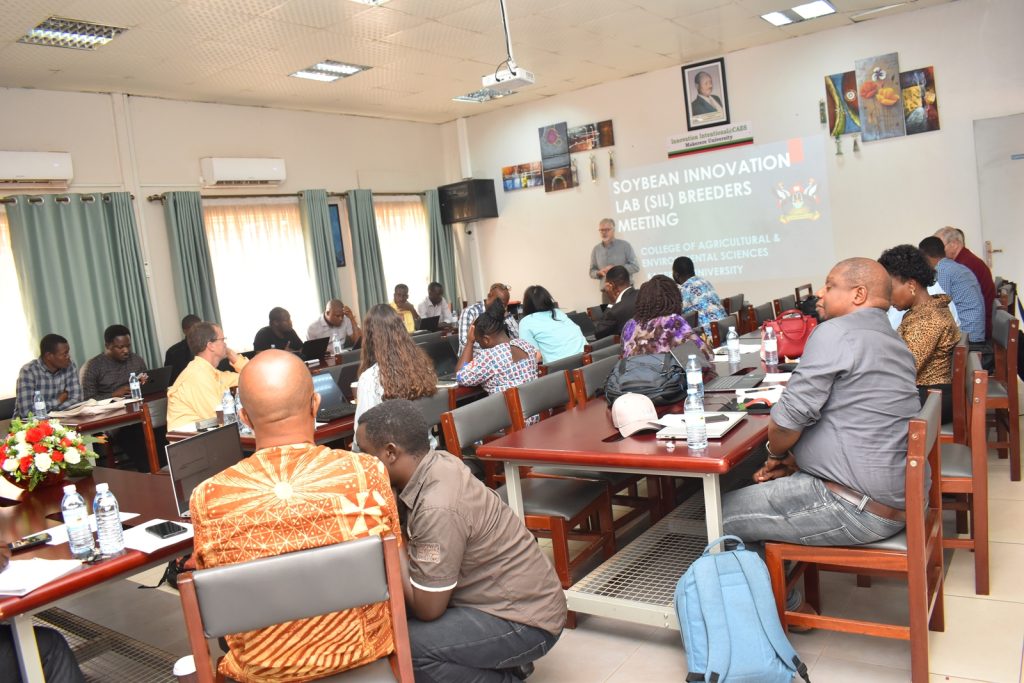 Soybean Breeders meeting at Makerere
Soybean breeders from USA, Brazil, and across Africa including scientists from CGIAR on 28th November 2023 met at Makerere University to share experiences, best practices, and ideas on collaboration, and to brainstorm on ways of improving soybean productivity. The meeting held at the School of Agricultural Sciences (SAS), College of Agricultural and Environmental Sciences (CAES) was organized by the Makerere University Centre for Soybean Improvement and Development (MAKCSID) and the Soybean Innovation Lab (SIL) of the University of Illinois with support from USAID. It was coordinated by Prof. Phinehas Tukamuhabwa, Principal Investigator for the Soybean Breeding and Seed Systems at Makerere, and Prof. Brian Diers from SIL, University of Illinois. It was graced by the Principal of CAES, Prof. Gorettie Nabanoga, the Deputy Principal, Prof. Yazidhi Bamutaze, and the Dean, SAS, Dr John Baptist Tumuhairwe. During the meeting, participants shared progress reports of their respective institutions, highlighting the achievements registered in soybean breeding and seed systems, best practices, challenges undermining productivity, and strategies for improvement. In his presentation, Prof. Diers briefed participants on SIL breeding efforts, indicating that 20 varieties had been developed between 2019-2022 up from the 7 developed between 2013-2018. He also shared updates on the renewed funding from USAID, and the support extended towards new breeding programmes at IITA in Nigeria, IITA in Zambia, EIAR in Ethiopia, Makerere University, and SARI in Ghana.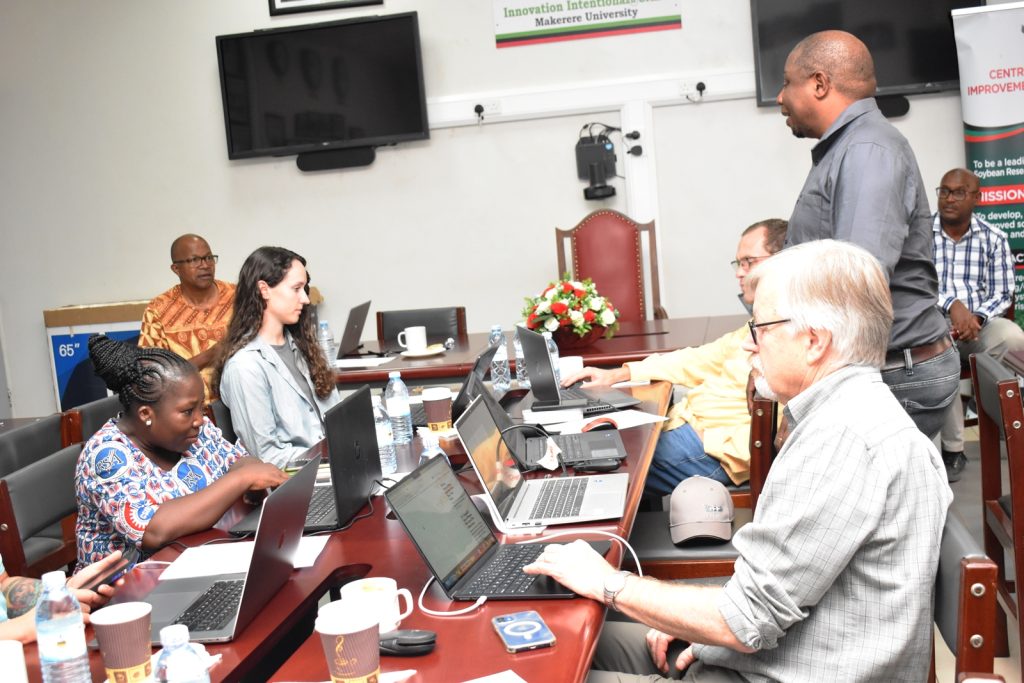 Delivering a presentation on soybean research in Uganda, Prof. Tukamuhabwa noted that the country had registered significant strides with the production of six high yielding varieties namely; Maksoy IN, Maksoy 2N, Maksoy 3N, Maksoy 4N; Maksoy 5N, Maksoy 6N. Recent impact studies indicated that the new varieties developed by MAKCSID were the most planted and accounted for 93% of the soybean varieties grown by Ugandan farmers. Currently, Maksoy 1N is the most widely adopted variety by farmers, while Maksoy 3N has the largest quantities of foundation seed disseminated by the Centre. According to Prof. Tukamuhabwa, the Centre also established a state-of-the-art seed storage facility for early generation seed (Breeders and Foundation seed) and soybean germplasm used for breeding other varieties. Other facilities are soybean processing equipment (soycow) and Soybean roaster that are used to add value to soybeans. The growth of the soybean sub-sector in Uganda is mainly attributed to the availability of a wide range of improved varieties, government investment in soybean research, and increased private sector investment along the soybean value chain. Despite the achievements, Prof. Tukamuhabwa outlined a number of factors undermining soybean seed systems in Uganda including; the presumed high cost of seed by farmers, counterfeit seed in the market, limited interest in self-pollinating crops by most private seed companies, weak seed policy enforcement, limited access to seed, and unpredictable weather conditions. He expressed gratitude to all development partners that have supported the growth of the MAKCSID programme including; USAID through SIL, the Government of Uganda through the Ministry of Agriculture, Animal Industry and Fisheries (MAAIF VODP), NARO, NAcRRI, RUFORUM, AATF, AGRA, Soybean Africa Limited, NAADS, Smart Foods, ISSD Uganda, IITA, and all local soybean stakeholders.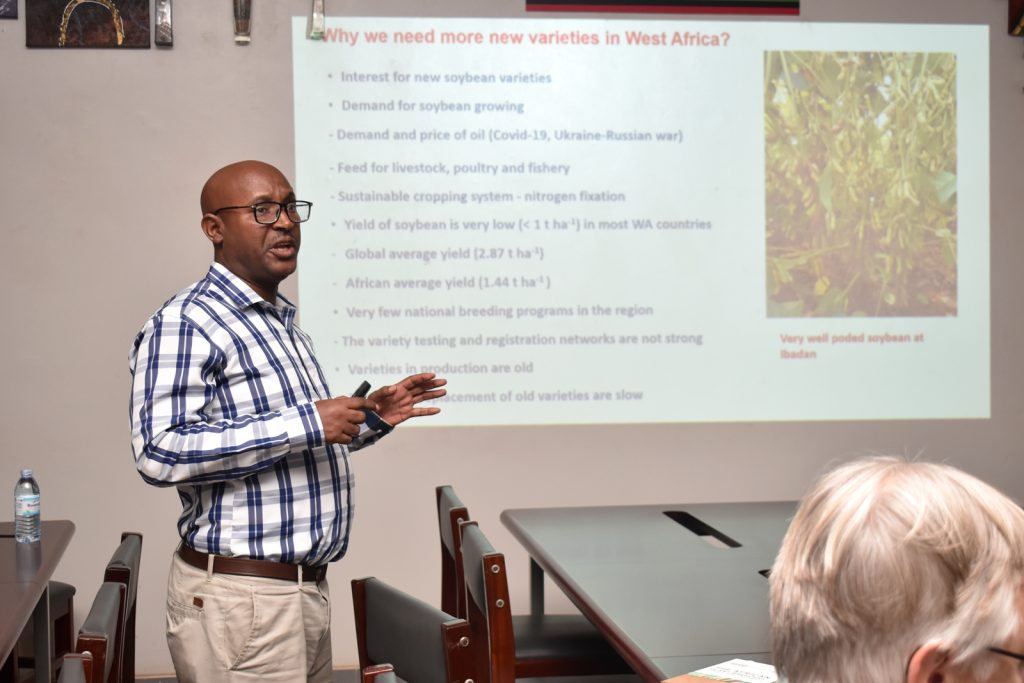 At the meeting, participants including Godfree Chigeza from IITA, Zambia; Abush Tesfaye (IITA, Nigeria), Masresha Yirga (EIAR, Ethiopia), Harun Murithi (SIL), Andrew Scaboo (University of Missouri), Elizabeth De Meyer (University of Missouri), and Carrie Miranda (North Dakota State University) delivered presentations on the progress of their breeding and research programmes.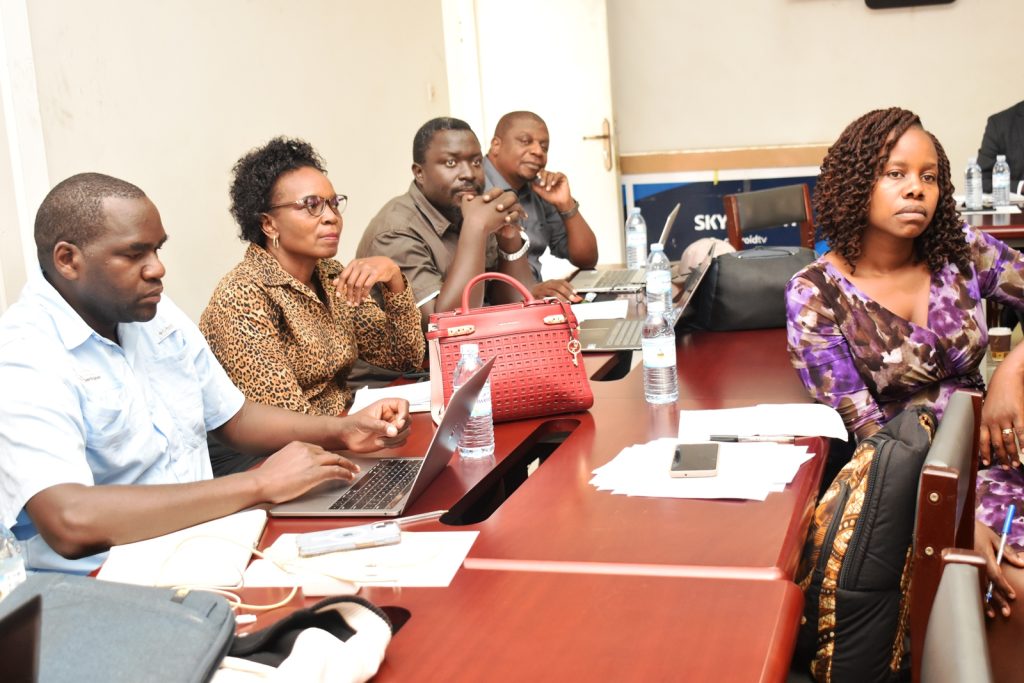 A major concern arising from the meeting was the increasing threat of rust. Through efforts of the Centre for Soybean Improvement and Development (MAKCSID), the soybean rust pandemic was brought under control, through breeding and dissemination of superior varieties to the farming communities.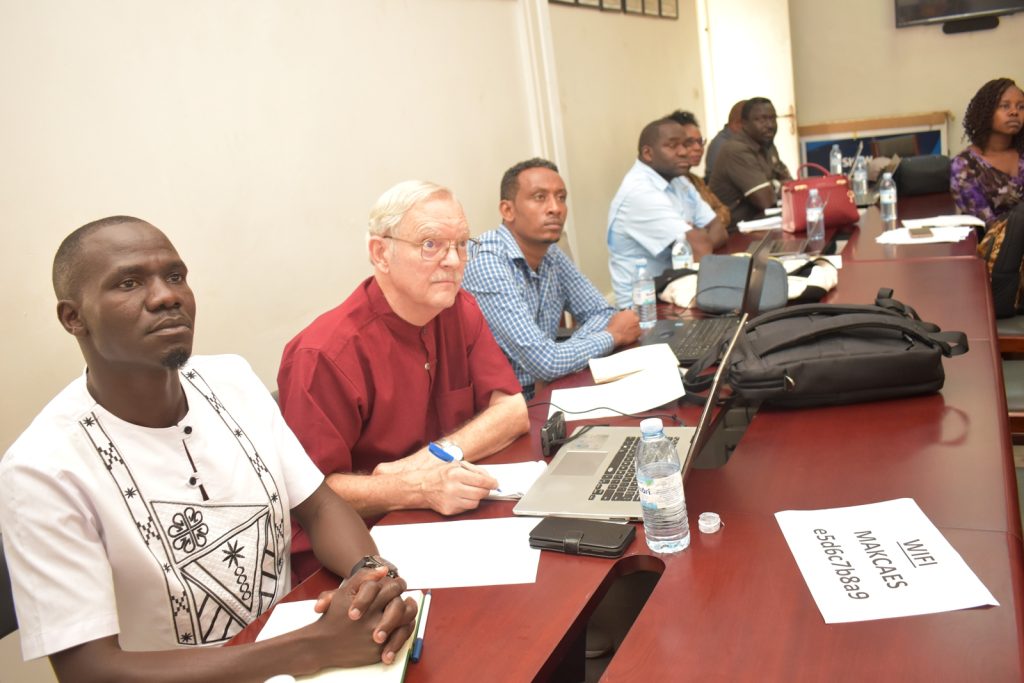 Going forward, participants emphasized the need to set up a rust reference centre, early warning systems, and disease nurseries – potential lines for monitoring virulence. They also called for an increase in germplasm acquisition, capacity building for germplasm storage and utilization, introduction of bruchid tolerant genotypes, introduction of soybean genotypes suitable for mechanical harvest, mechanization of production processes, leveraging the scarce research infrastructure, and the development of necessary skills amongst scientists and staff.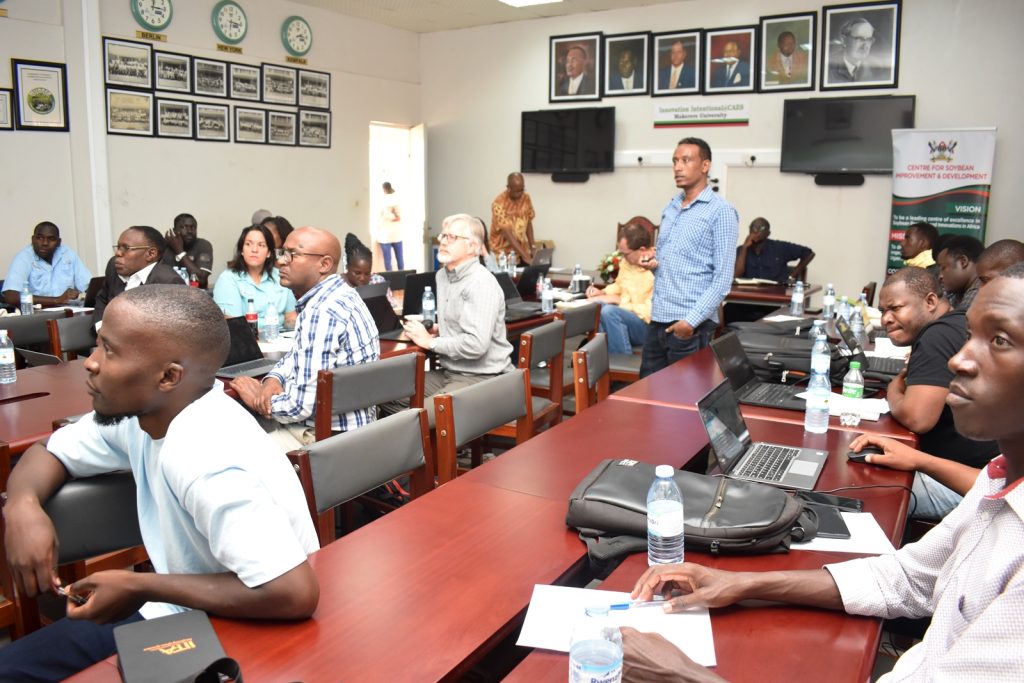 In her remarks, the Principal of CAES, Prof. Gorettie Nabanoga expressed gratitude to participants for leading soybean development initiatives. She also appreciated the development partners for supporting the programme. Commenting on the significance of the crop, she said under NDPIII, soybean had been identified as a game changer and one of the crops to improve the country's food systems. "The crop has been targeted for its oils and nutritional benefits. It is therefore important that we move it to the next level in terms of resistance to diseases, adaption to climate change, and development of fast growing varieties." She specifically thanked the breeding team led by Prof. Tukamuhabwa for making Makerere the leading Centre in quality soybean seed production and distribution in the country. During their four-day visit, the soybean breeders visited the screen houses, soybean fields, and the Early Generation Seed Unit at MUARIK where they provided enriching insights for improvement. The team also toured Nakabango/Jinja trials as well as the Bugi ZARDI highland soybean trials.
---
---
More photos from the meeting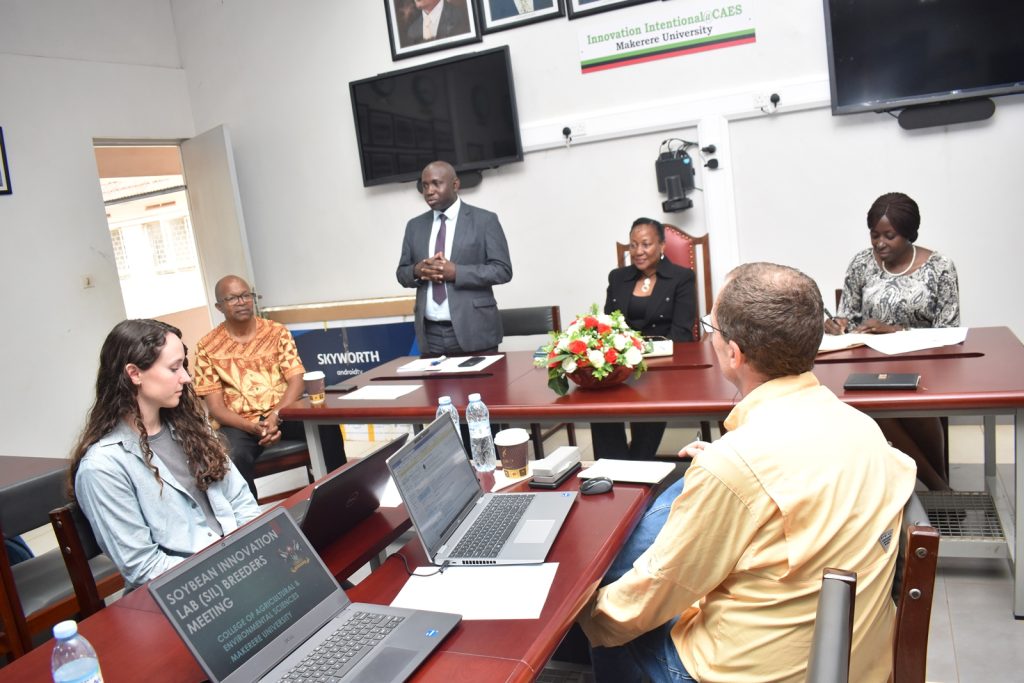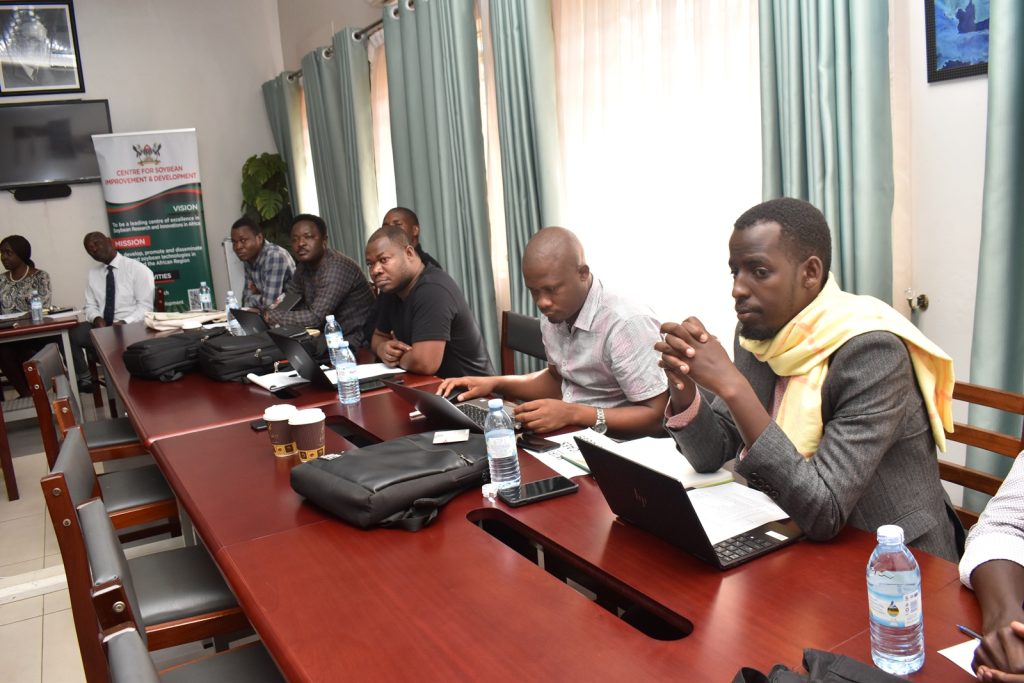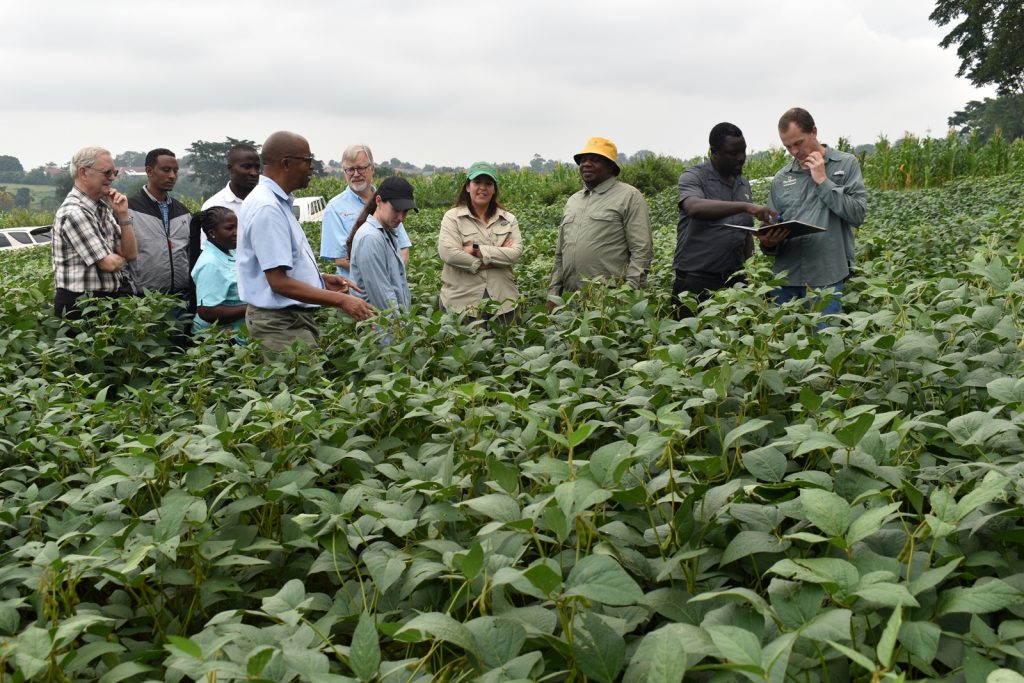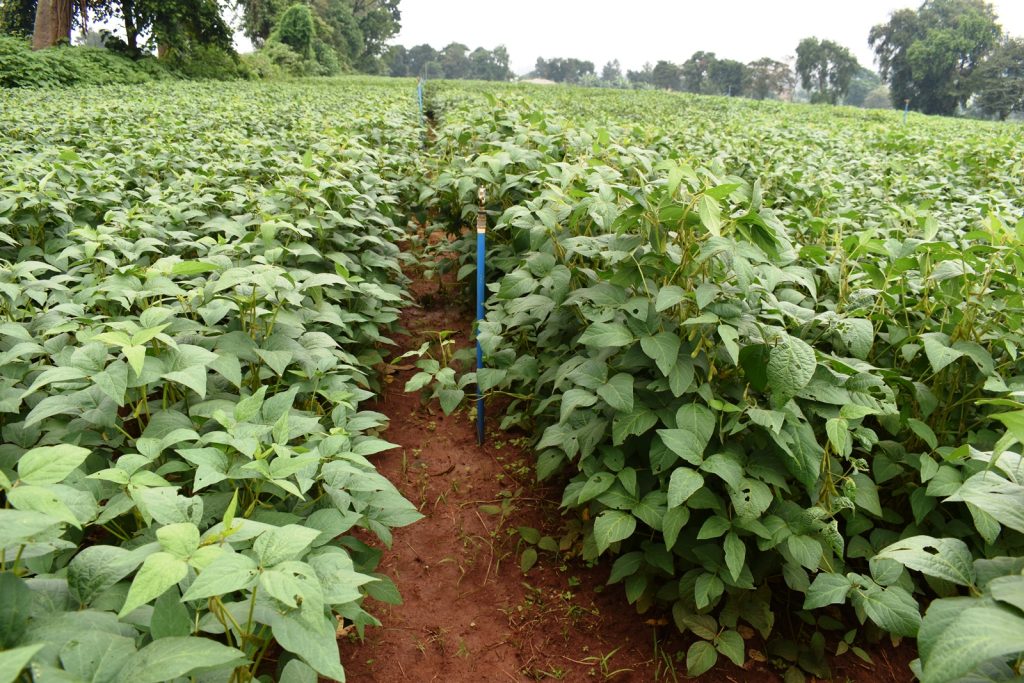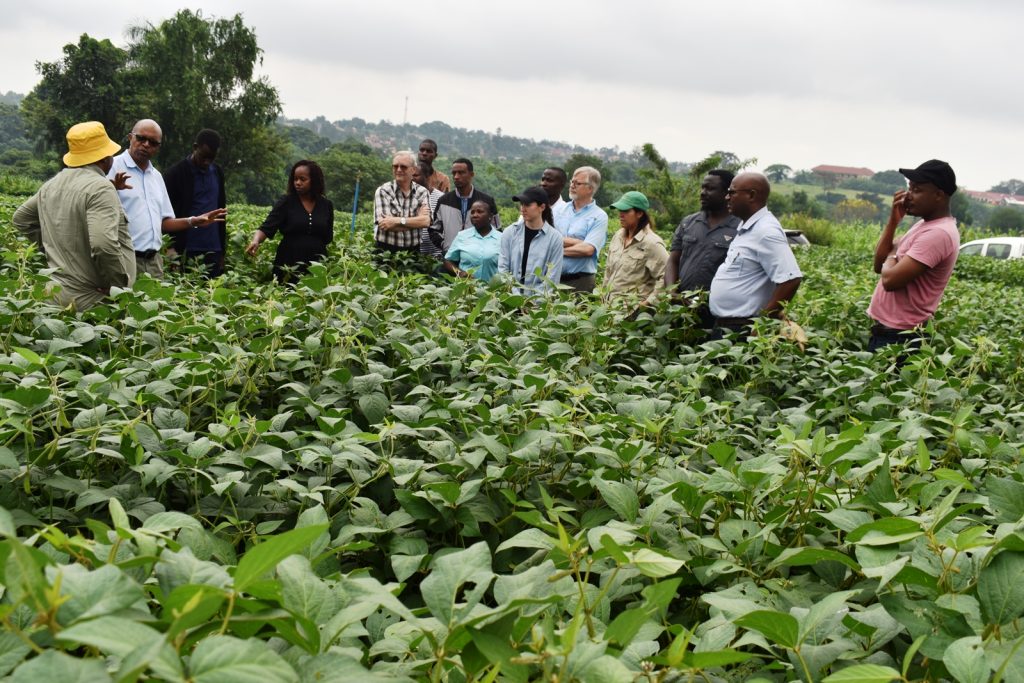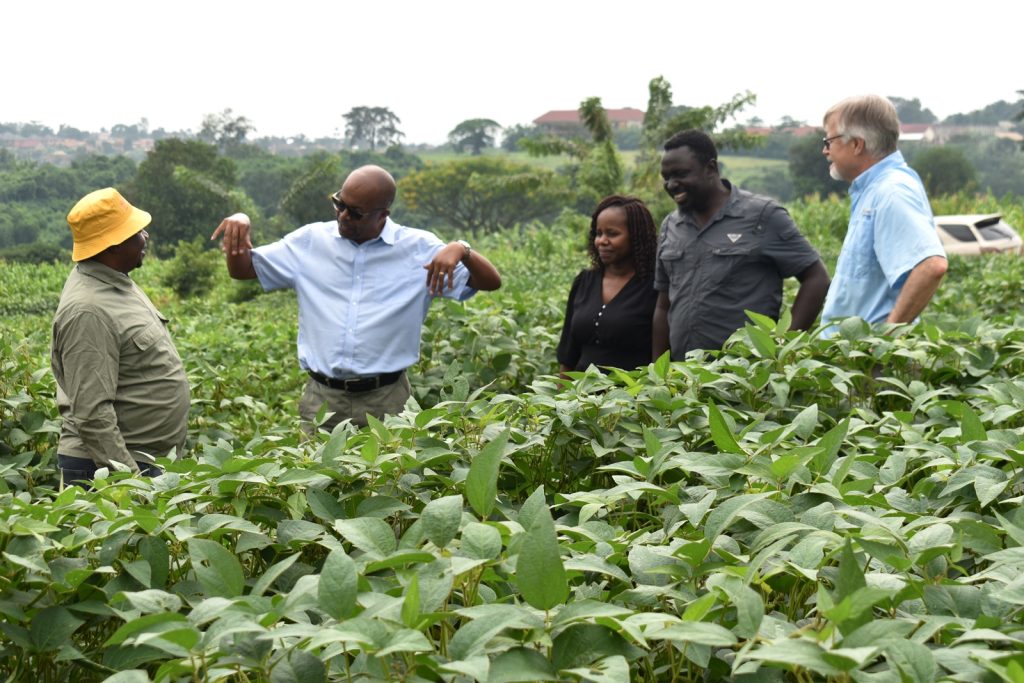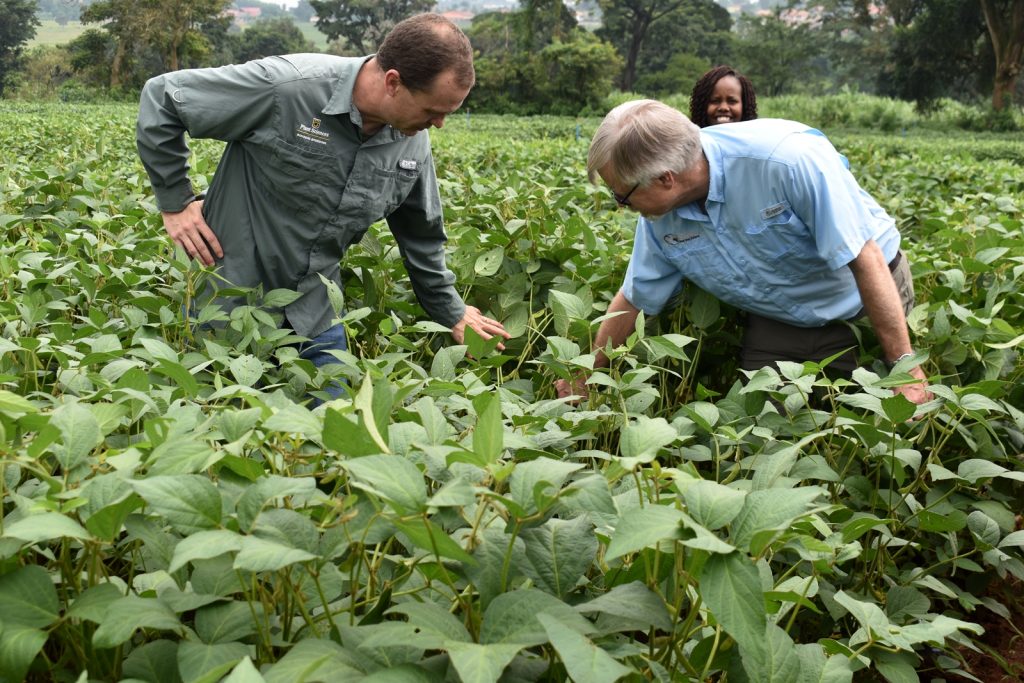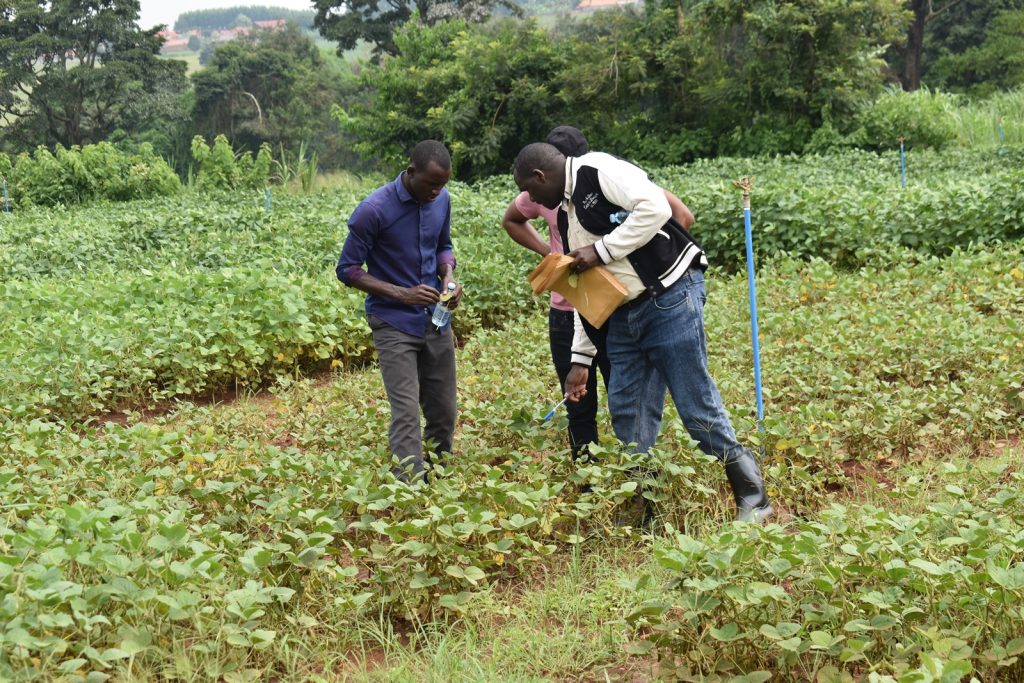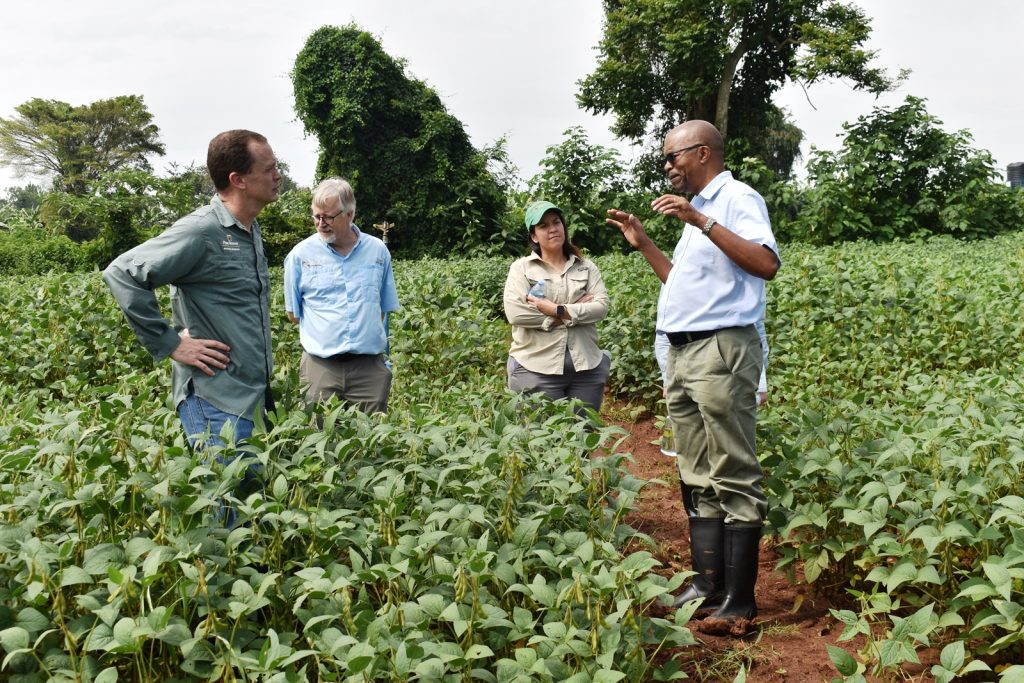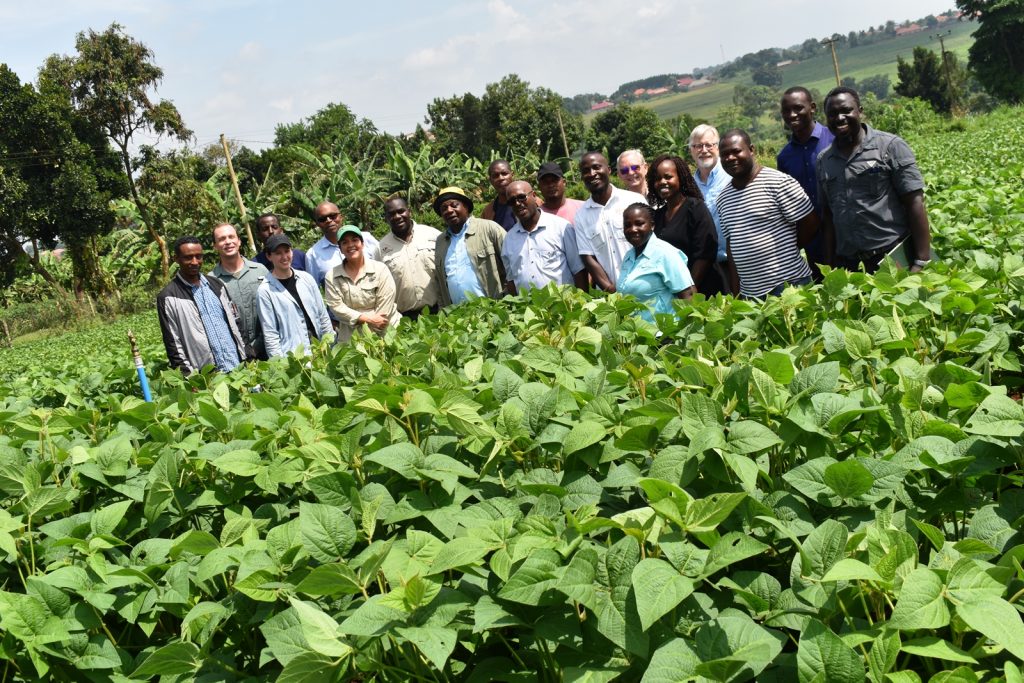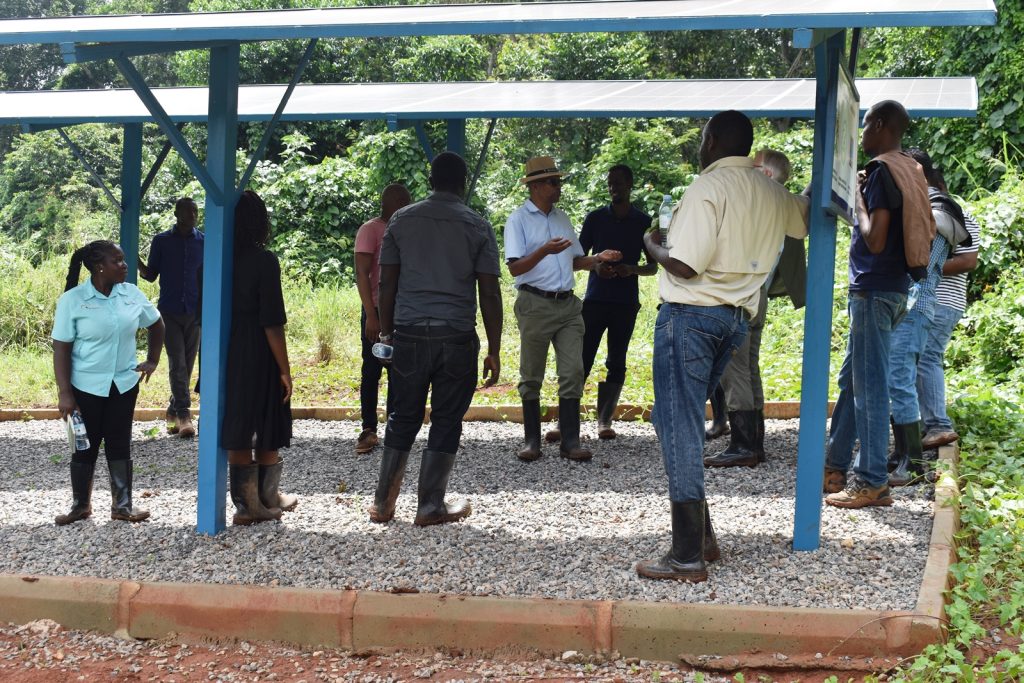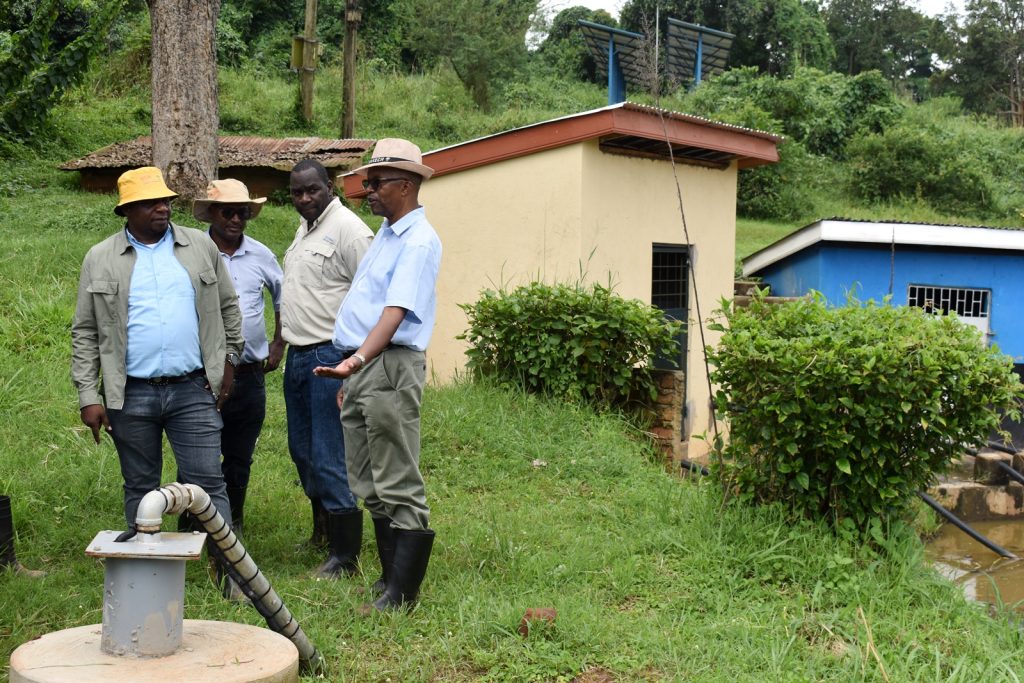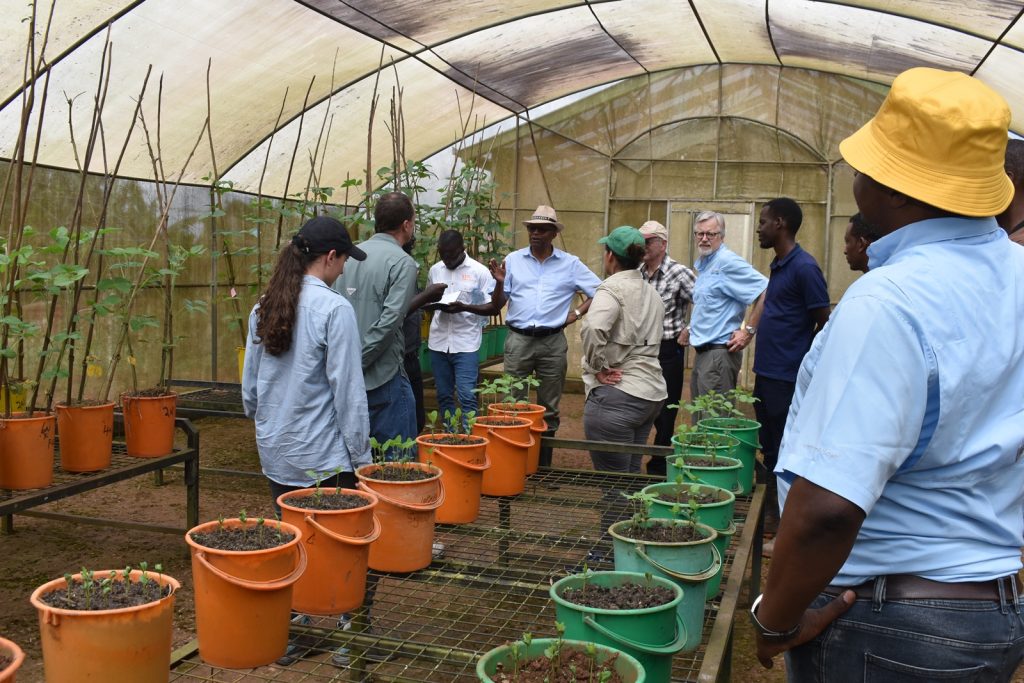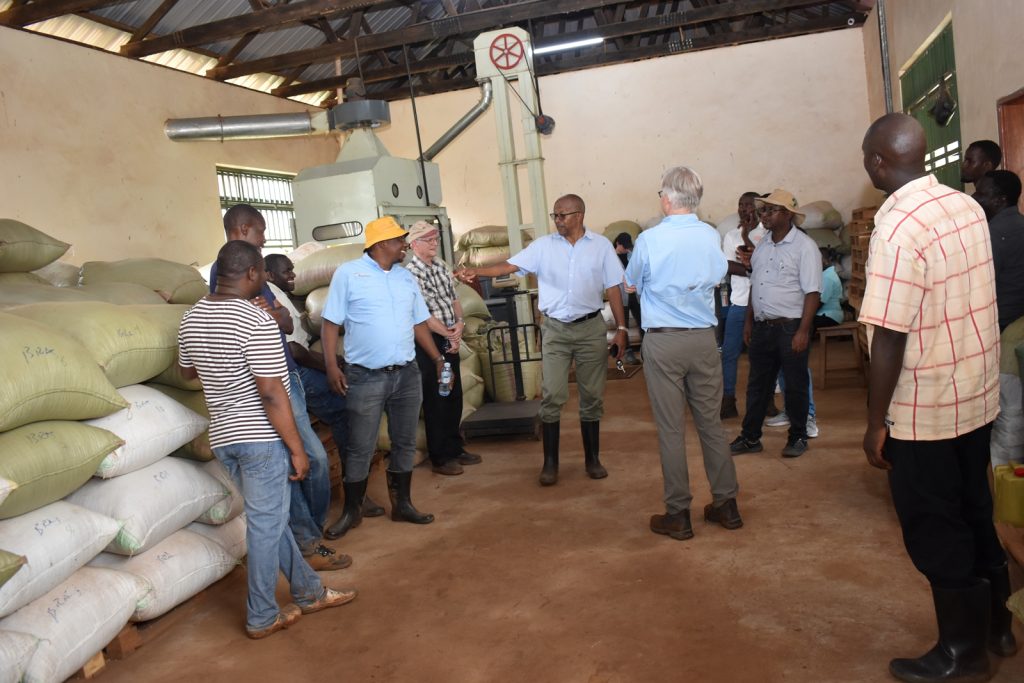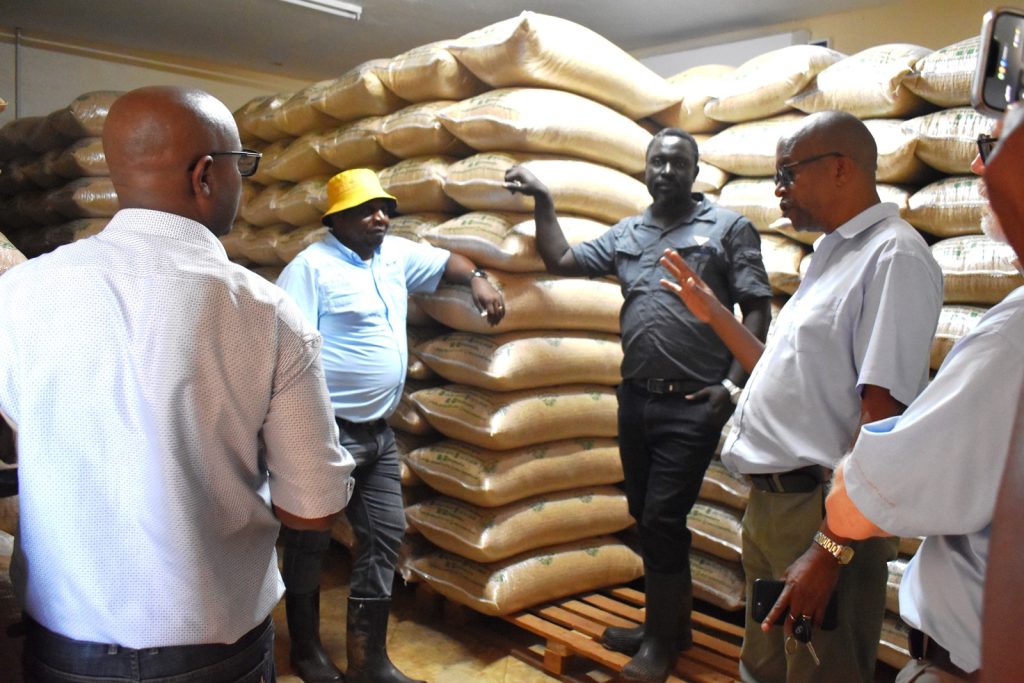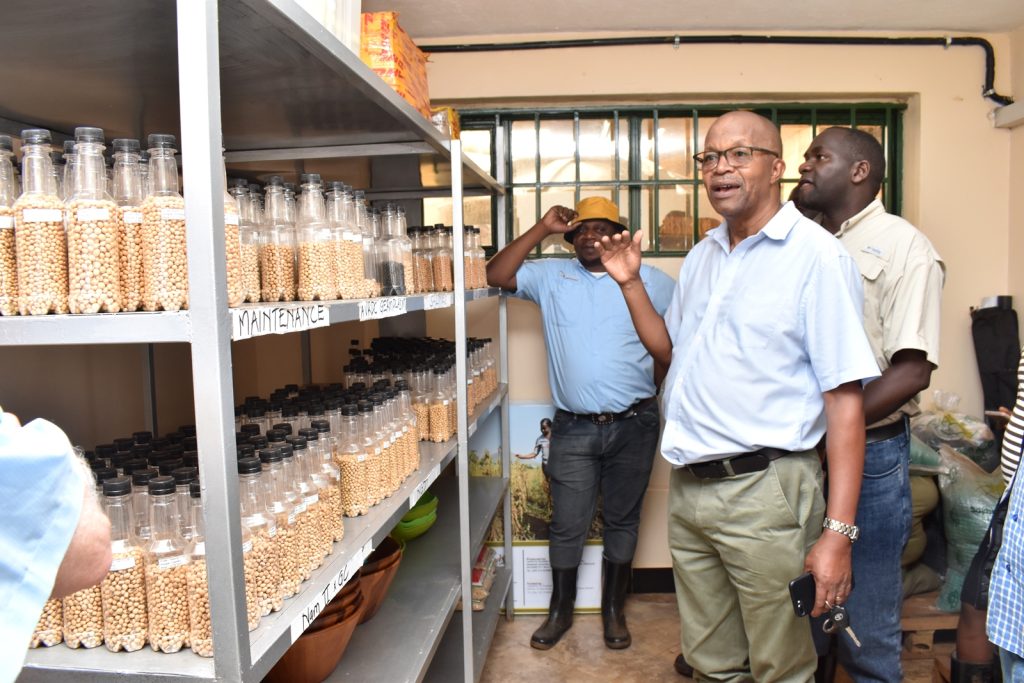 Stakeholders to work with Academia to strengthen Education & Research in Biodiversity Conservation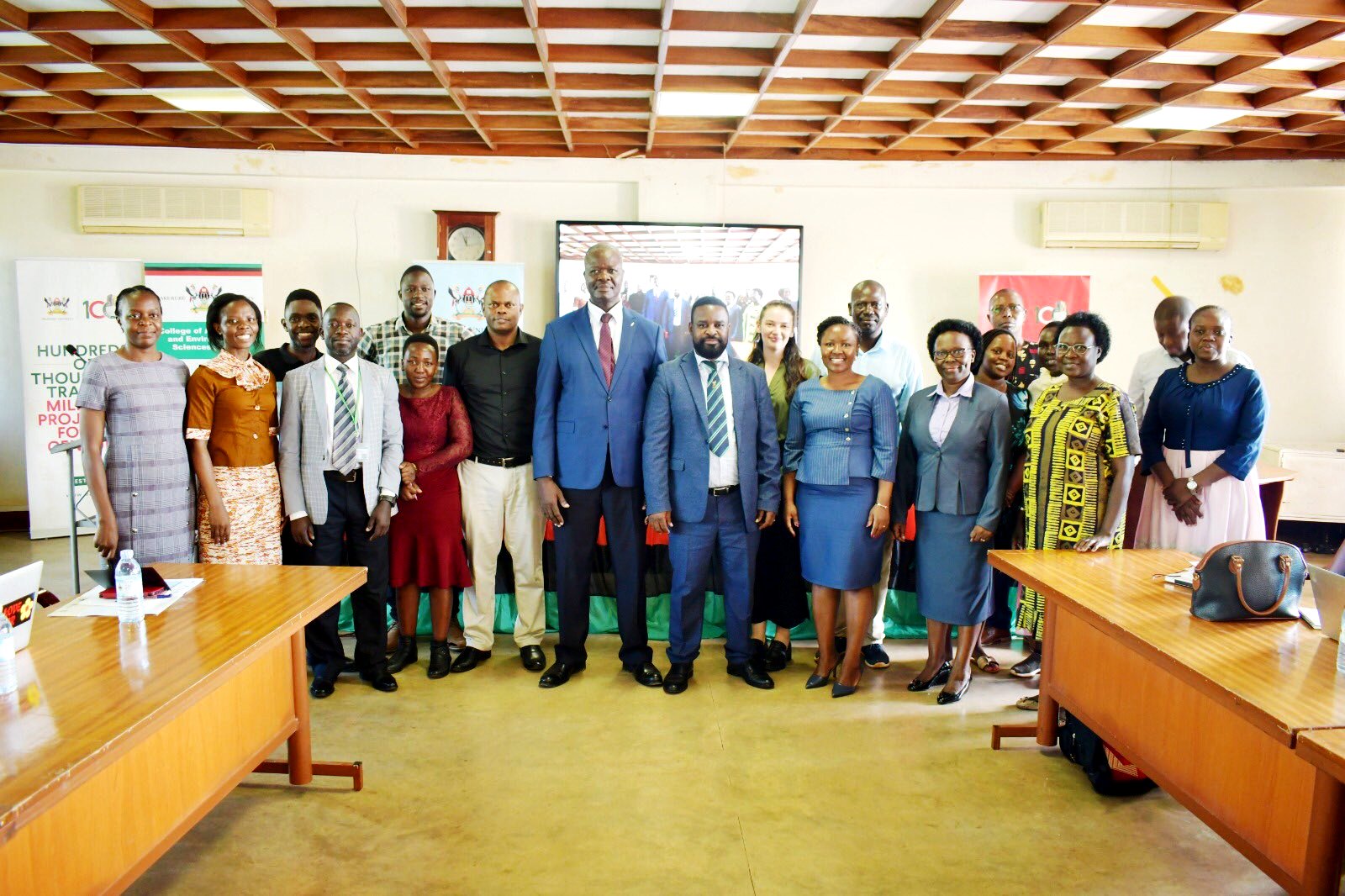 On 16th November 2023, national and international stakeholders participated in the kick off workshop hosted at Makerere University to further consolidate various schools of thought aimed at producing a holistic and relevant graduate student equipped with practical skills, research and problem solving abilities aligned to Sustainable Development Goals.
The blended kick off workshop, which brought on board the academia, researchers, private sector, civil society, business community and graduate students set the pace for the implementation of the Sustainable Development Goals (SDG) Partnership Project titled: Strengthening Education and Research Capacity for Enhancing Biodiversity Conservation and Sustainable Natural Resources Use."
Expected to benefit over 350 graduate students and 20 members of staff, the SDG Partnership project that will be implemented by Makerere University (Mak) through the College of Agricultural and Environmental Sciences (CAES) in collaboration with Rhine-Waal University of Applied Sciences (HSRW), and Central University of Technology (CUT) is funded by the German Academic Exchange Service (DAAD).
Welcoming the stakeholders to the kick off workshop, the research project team represented by Prof. John Tabuti from Makerere University and Ms Nele Vahrenhorst from Rhine Waal University of Applied Sciences highlighted that the project seeks to contribute to the following SDGs: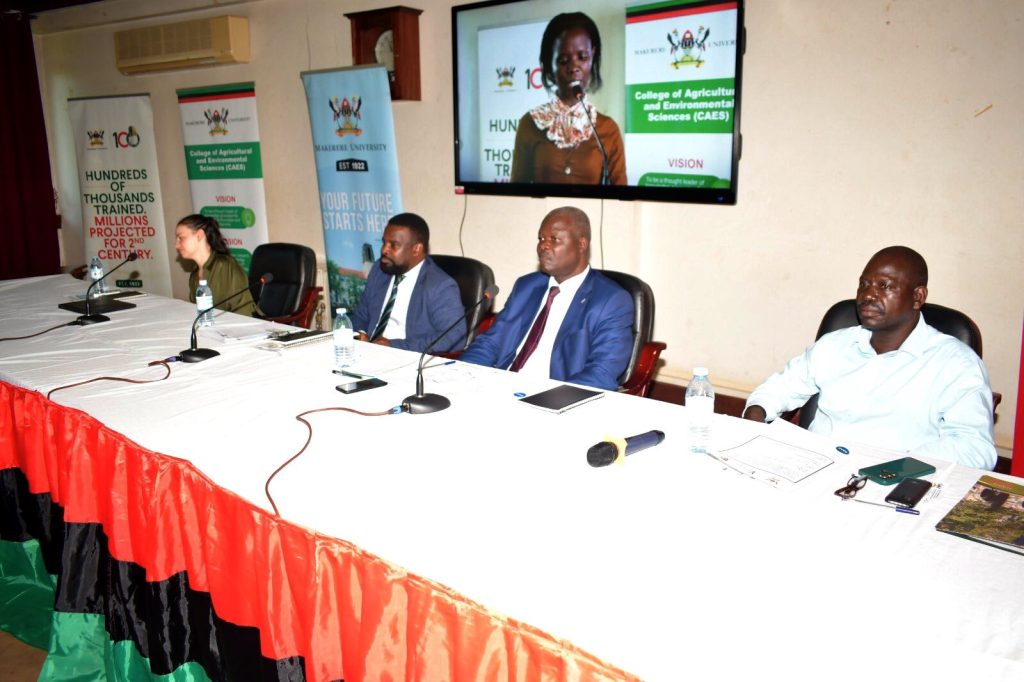 Poverty Eradication (SDG 1), Zero Hunger (SDG 2), Quality Education (SDG 4), Economic Growth (SDG 8), promoting sustainable consumption and production through developing business opportunities in natural resources use (SDG 12), Climate action through better management technologies and protection on natural resources and ecosystems reducing carbon emissions (SDG 13), as well as protect, restore and promote sustainable use of terrestrial ecosystems, sustainably managed forests, combat desertification and halt reverse land degradation and halt bio diversity loss (SDG 15).
Prof. Tabuti stated that the mode of delivery will prioritise the student using an approach referred to as 'Student-centred learning."
The main objective of the project is to enhance SDG research and teaching through a strong North-South-South partnership between HSRW, Mak, and CUT, so as to prepare graduate students for the societal challenges ahead, and the requirements of the job market. The SDG project partnership will ensure that university graduates are highly equipped with the necessary competencies to develop appropriate resource management responses, and implement optimum biodiversity conservation strategies as well as dealing with dynamic and complex business problems. The project will address the issue of environmental degradation hence poverty reduction, food insecurity, natural resource depletion, and climate change.
The project will focus on mainly Uganda, being the most bio-diverse country in Sub-Saharan Africa, with over 70% of its population relying on agriculture and use of natural resources. In addition, the loss of substantial parts of the natural habitat used in infrastructure development and extension is a major issue of concern. The research project states the urgent need to encourage the youths and students to foster their passion for SDGs premised on the rapid population growth in Uganda, with 50% of the population being under 16 years old.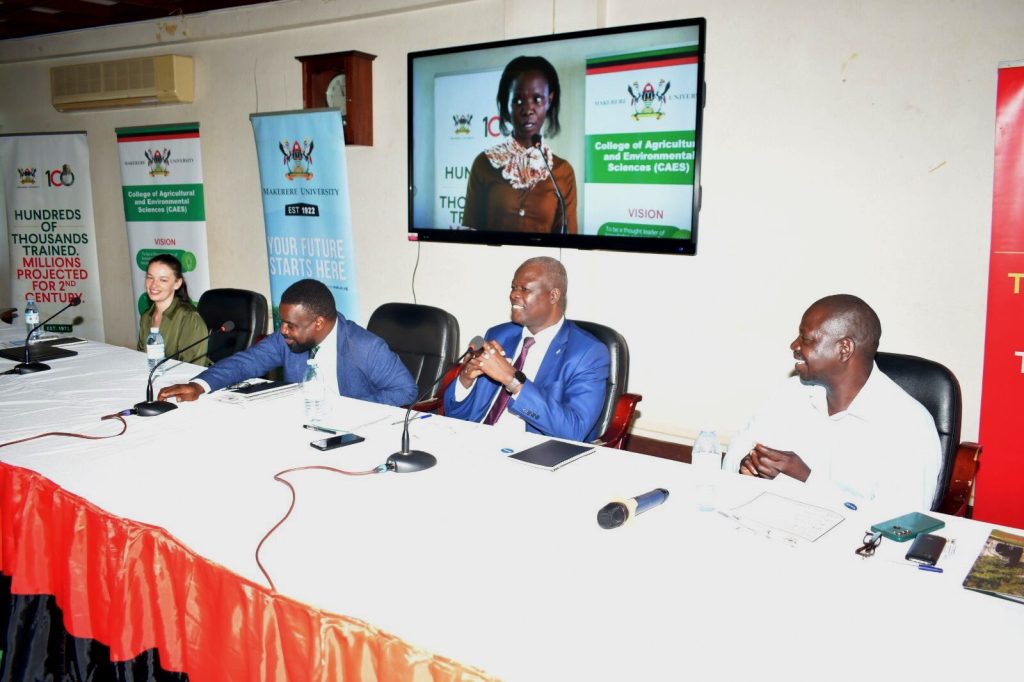 Officially opening the kick off workshop for the SDG partnership project, the Vice Chancellor of Makerere University, Prof. Barnabas Nawangwe, represented by Associate Prof. Robert Wamala from the Directorate of Research and Graduate Training commended the physical and online participants for accepting to engage in this highly interactive workshop. He further underscored the need to conduct research aligned to the SDGs, national development goals, and global challenges.
The Vice Chancellor pointed out that biodiversity, despite sustaining the planet, faces unprecedented challenges including: Climate change, habitat loss, pollution, and unsustainable resource use. He highlighted education and research as the most formidable tools in addressing these challenges. He noted the role played by Makerere University through its 5-year Strategic Plan that aligns with the National Development Plan III (2020/21-2024/25), by contributing to our transformation into a "research-led" institution with a multi-faceted research agenda and enhanced engagement with industry players.
Associate Professor Robert Wamala concluded by informing the audience that DAAD has been instrumental in his career growth, having sponsored both his Masters' and PhD studies. Currently serving as Deputy Director (Research Innovations and Partnerships) at Makerere University, he applauded DAAD for supporting research and capacity building programmes at Makerere University.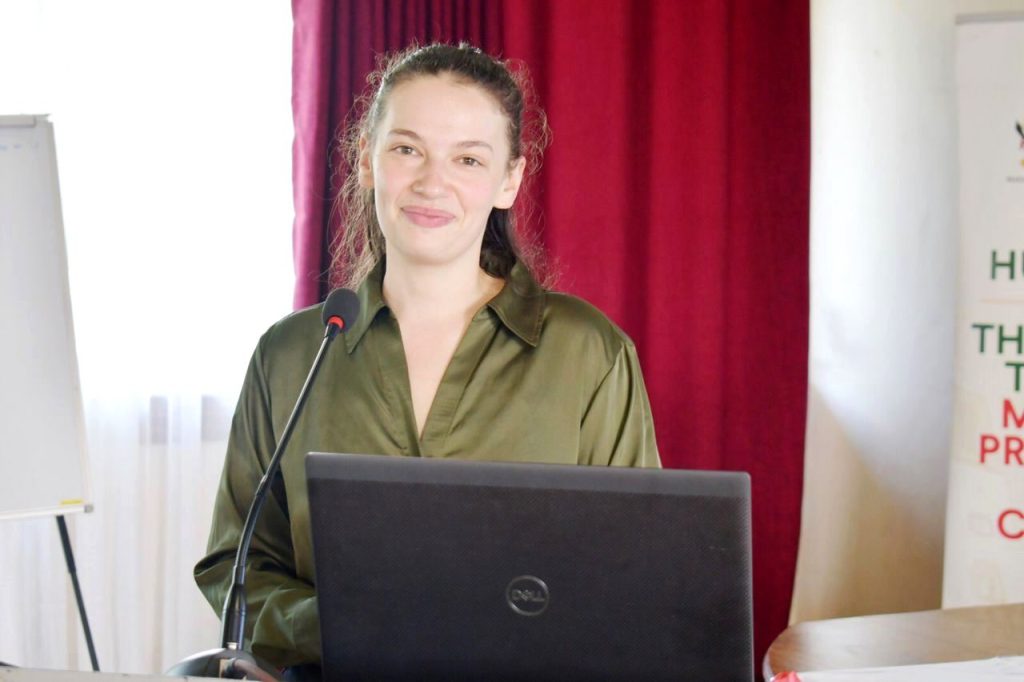 According to the Acting Head, Department of Environmental Management at Makerere University, Associate Professor Vincent Muwanika, the project will support practical training of students on problem identification, and staff in identifying and publishing local cases that are key in enhancing growth, not only at Makerere University but also in the private sector.
Associate Prof. Muwanika observed that the project's alignment with SDG 15 will be guided by and greatly benefit from partnerships. He noted that partnerships are key in enabling us share and cross fertilize academic ideas and experiences, a feat that has kept Makerere University among top-tier research institutions.
Highlighting the importance of policies in churning out relevant products, Associate Prof. Muwanika commended the Vice Chancellor of Makerere University-Prof. Barnabas Nawangwe for spearheading and overseeing policies and programmes that recognize, incentivize, and promote partnerships with industry, people and institutions outside Makerere University.
To further onboard the stakeholders, the project team leads namely Prof. John Tabuti and Ms Nele Vahrenhorst specified that the main activities of the project would include: improving the teaching material on courses that assemble natural resources for use, socio-ecological issues, data analysis, genetics, entrepreneurship, and sustainable tourism. The project will focus on capacity building of teaching and research staff on various methods, develop case studies on sustainable natural resources use, develop networks with non-academic actors, enhance student mobility to strengthen international perspectives, as well as promote inter-country inter-disciplinary learning exchange, incorporate higher education management, internationalization, digitalization as well as monitoring and evaluation.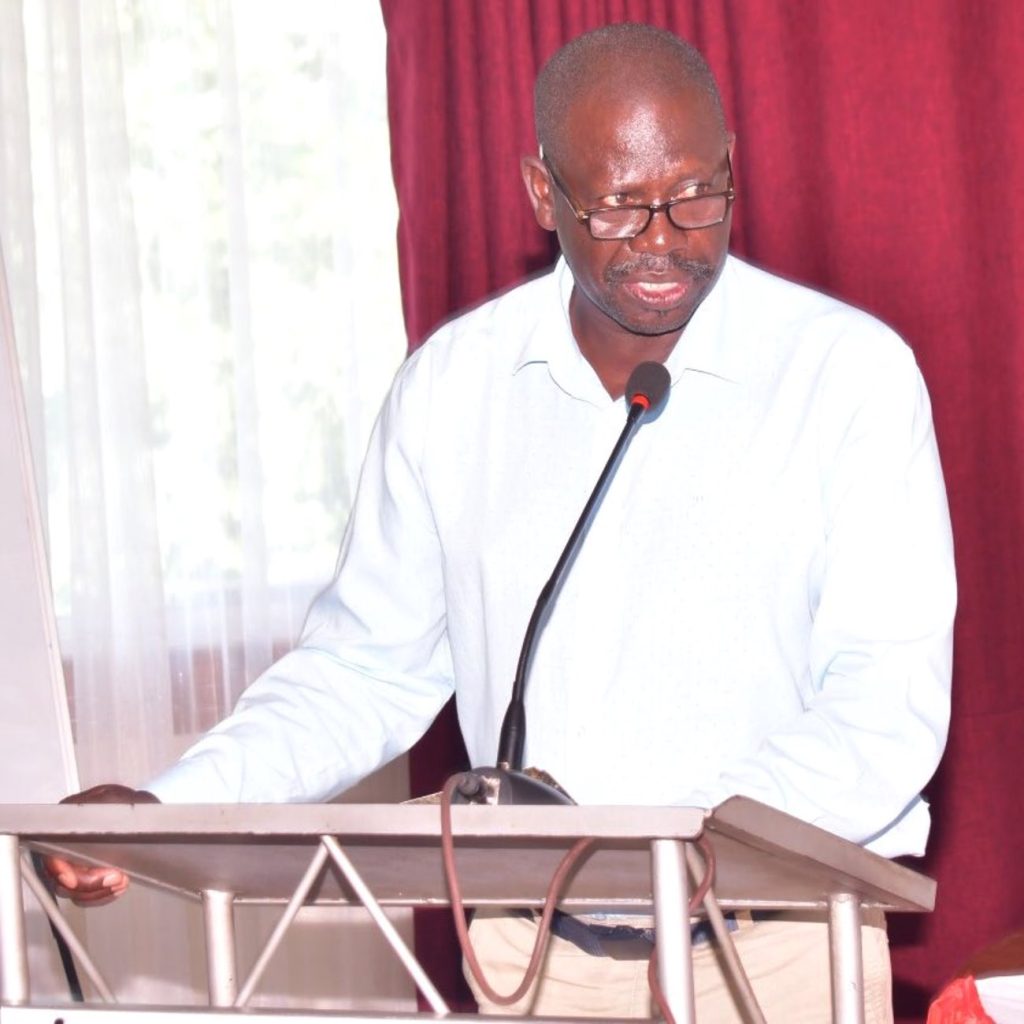 Prof. Tabuti advocated for a strong stakeholder engagement for content development, research undertakings and case studies. "We have brought you on board because you are key people in the field. You are going to play an instrumental role in the development of case studies. Stakeholders will work with the academic staff to develop the content and teach our students," said Prof. Tabuti.
In a highly interactive session involving a plenary and group sessions, the stakeholders contributed to the discussion on their needs and expectations regarding the graduate competencies and skills in biodiversity conservation and sustainable natural resources.
Matters arising from the stakeholder workshop:
With regard to the kind of graduates' employers would wish to have, participants presented a number of qualities including: good communication skills, practical orientation, humility, openness to diversity, readiness to learn and unlearn, ability to adopt to work ethics, problem solving skills, articulateness, confidence with ability to collaborate, design thinking mindset, and innovativeness.
In response to a question on how the partnership with stakeholders to support teaching and research shall be made possible, the participants presented proposals including: Identification of case studies linking to the lecture to be delivered, identification of key stakeholders, stakeholder engagement, identification of valid course content, design access and agreement on methodological approach to be used during the teaching and learning process, compilation of issues to be addressed before they are presented, design of a working document that can guide who does what, coming up with a team to develop a framework for developing the curricular.
Responses to a question on how partners can collaborate in development of case studies included: contribution of knowledge to case study development, establishment of linkages with the community, identification of research gaps, sharing of available resources in public domain, documentation of intellectual property rights, collaboration in teaching and training of students, provision of internship opportunities, giving notifications for advance preparation.
During the presentations, stakeholders indicated the readiness to partner with Makerere University to contribute to the development of case studies and content production for lectures and community outreach.
Closing the kick off workshop, Prof. Tabuti conveyed his gratitude to Makerere University management for supporting the project. He acknowledged Ms Ritah Namisango, the Principal Public Relations Officer of Makerere University for moderating the workshop. He thanked Dr. Dorothy Nampanziira, Ms Ritah Namisango, Ms Aziidah Namatovu and Dr. Godfrey Mayende for the excellent coordination of activities leading to the successful hosting of the workshop. He also thanked the physical and online participants for actively contributing to the stakeholders' workshop.
RUFORUM 19th AGM Urges Africa to Take the Lead on Climate Action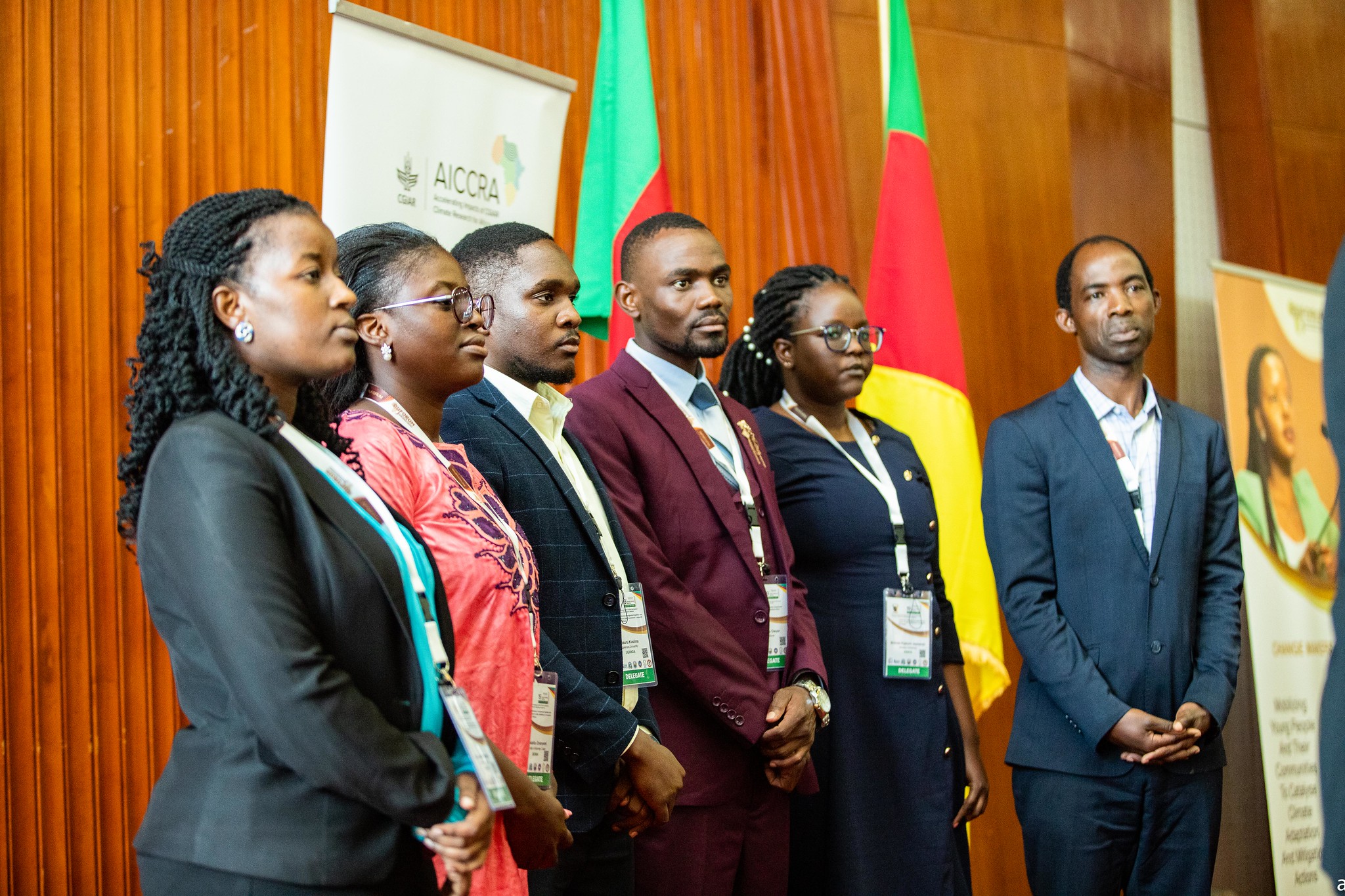 By Agaba Issa Mugabo
As the impacts of climate change are increasingly being felt across Africa, the Regional Universities Forum for Capacity Building in Agriculture (RUFORUM) has reminded African Governments that their climate commitments are key to preserving the continent's unique natural resources.
The appeal was made on 1st November 2023 in Yaoundé, Cameroon, where higher education leaders, researchers, policy makers, development partners, students, farmers, among others from across the African continent and the world gathered to discuss and lay strategies to transform agricultural higher education to contribute to Africa's development.
In line with thematic areas of the 19th RUFORUM Annual General Meeting (AGM), the "Accelerating and Scaling-Up Africa's Climate Change Adaptation and Mitigation Actions: Experiences and Lessons" side-event was held. The side-event provided a platform for participants to share experiences and lessons learned from initiatives such as; Accelerating Impacts of CGIAR Climate Research for Africa project (AICCRA), the Global Research Alliance for Agricultural Greenhouse Gases (GRA) and Responsible Artificial Intelligence for Climate Action in Africa (RAINCA). It served as a unifying platform where participants collectively envisioned a future characterized by integration and harmony of solutions.
Furthermore, the side-event emphasized the urgent need for swift and coordinated action to mitigate and adapt to the changing climate. The event featured discussions aimed at fostering efficiency, collaboration, and idea-sharing across various tracks.
Africa by virtue of its overreliance on rain-fed agriculture is vulnerable to climate change impacts. Predictions show that global warming of 1.5°C or 2.0°C, a now more than likely scenario, will shorten crop growth duration, aggravate droughts, and consequently reduce yield for major staple cereals.
Climate change adaptation is therefore necessary to reduce the likely impacts on agricultural productivity. Furthermore, mitigation actions are required to reduce on greenhouse gas emissions and enhance carbon sequestration.
In addition to sharing lessons and experiences, the side-event provided a forum to address challenges in accelerating and scaling up Africa's climate change adaptation and mitigation actions.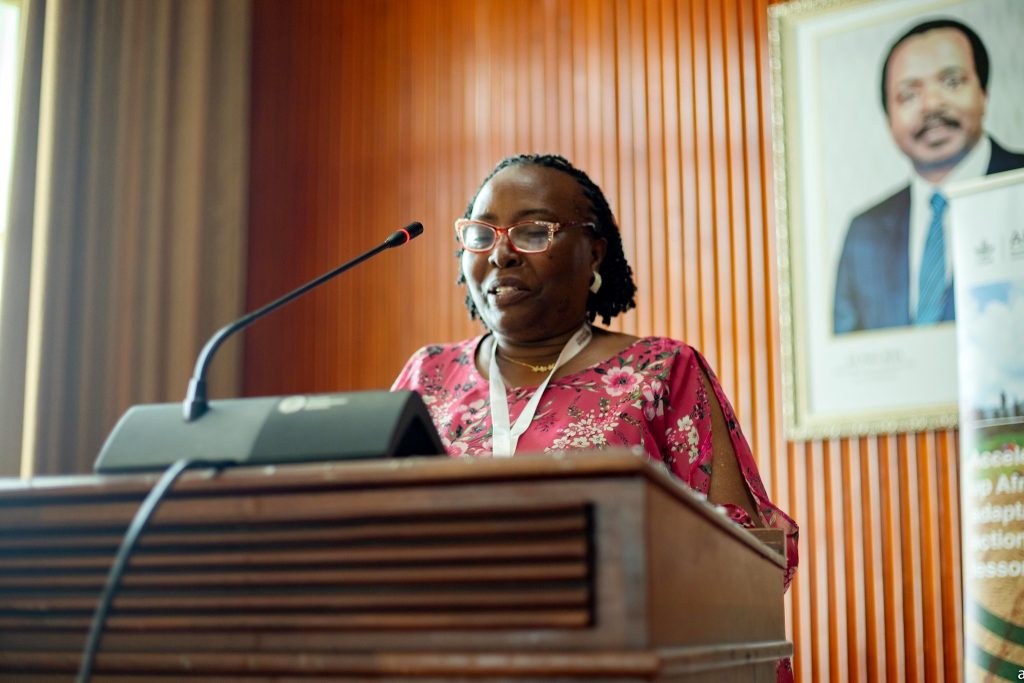 Speakers and discussants emphasized the vital role of climate finance in unlocking Africa's green energy potential and fostering climate-resilient development, with a call on African governments to allocate more financial resources to address climate challenges effectively.
Dr. Florence Nakayiwa Mayega, the Deputy Executive Secretary of RUFORUM, welcomed the attendees with a powerful message. "Africa can play a bigger role in climate change mitigation" she said, urging that "Governments and their people must mitigate climate change while preparing for climate change".
The Deputy Executive Secretary said that the main objective of the side event was to explore how universities can play an active role in addressing climate change issues. She added that universities should therefore take keen interest in the climate change initiatives RUFORUM is engaged in.
"Under the AICCRA programme, RUFORUM has developed curricula for enhancing the use of validated climate-smart agriculture (CSA) and/or the climate information services (CIS) knowledge products developed by the CGIAR Centres and other research institutions" added Dr. Nakayiwa Mayega.
The modules and other technologies, practices and innovations developed under the AICCRA programme were showcased at the side-event. The meeting also explored avenues for mainstreaming CSA/CIS into university activities including university curricula, research and outreach.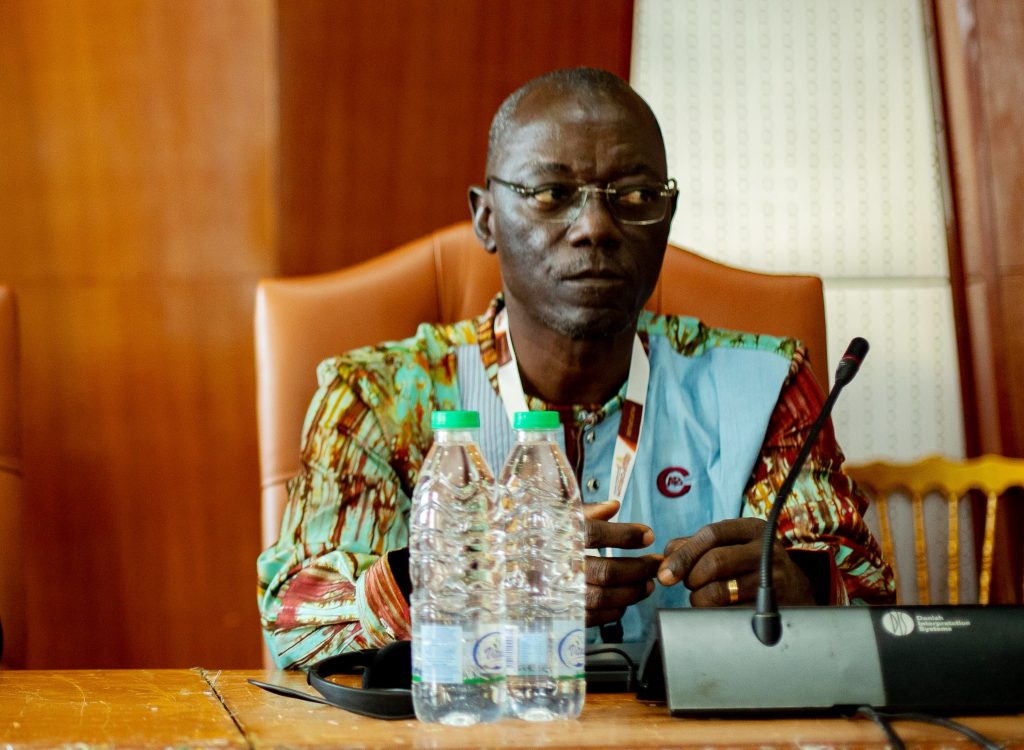 Dr. Robert Zougmore the AICCRA West Africa Cluster Lead delivered the keynote address on Accelerating and scaling-up Africa's climate change adaptation and mitigation actions: Experiences and lessons learned from AICCRA. He reported that AICCRA which started in 2012 has reached three million smallholder farmers in six countries including: Senegal, Ghana, Mali, Ethiopia, Kenya and Zambia. This, he said, had been achieved through a number of regional initiatives that complement national activities to deliver benefits for a broader range of stakeholders across East, West and Southern Africa.
"Africa, like other regions, has come to terms with the reality that climate change is already happening. The continent now knows that if left untamed, Africa's economies, livelihoods and nature will be hit by severe climate-induced pressure," said Dr. Zougmore.
"AICCRA has 45 packages that support millions of smallholder farmers across Africa to access and use proven innovations in climate information services and climate-smart agriculture," he said.
Dr. Zougmore added that AICCRA believes that with better access to innovative technology and advisory services—linked to information about effective response measures—farmers are enabled to better anticipate climate events and take preventative action that helps their communities safeguard livelihoods and the environment.
He also said that close to 80 partner organisations across Africa are using AICCRA technologies to help farmers and ten agriculture data (Agdata) hubs have been established with the aim of transforming agriculture decisions in Africa. The hubs integrate data from multiple sources to help farmers make informed decisions about what crops or varieties to plant in a given location and when to sow them.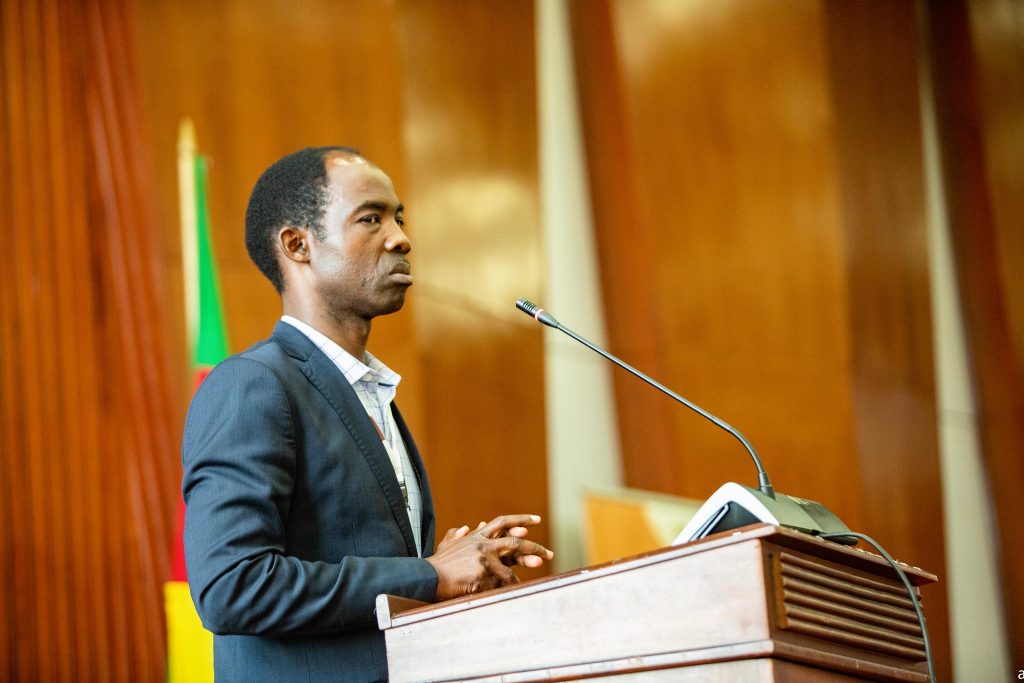 Addressing the audience on "Championing a transformative mode of Climate Change Action in Africa", Dr. Ackim Mwape, from the Global Research Alliance on Agricultural Greenhouse Gases (GRA) called for the continent's increased determination to accelerate action on adaptation and finance in order to deliver climate justice that Africa deserves.
Dr. Mwape said that there is need to inject more financial resources in climate action solutions in Africa to ensure that communities can bolster their climate resilience. "Only USD 30 billion in climate financing flows into Africa annually, which is only 11% of the climate financing needs estimated at USD 280 billion a year," he said.
He said that governments, the private sector, multilaterals and development partners need to do more to help close the climate financing gap on the continent that is not only the hardest hit by climate change but also sleepwalking into a potential catastrophe. Dr. Mwape added that the ongoing initiatives by international partners are still a drop in the ocean compared to financial resources needed to protect the most vulnerable.
He concluded by adding that failure to act now, not only exacerbates immediate risks but also threatens long-term resilience and contributes to social inequality and political instability. He reiterated that access to adequate financial resources is crucial for climate change adaptation and developed countries are expected to scale up climate finance for developing countries with a balanced allocation between adaptation and mitigation.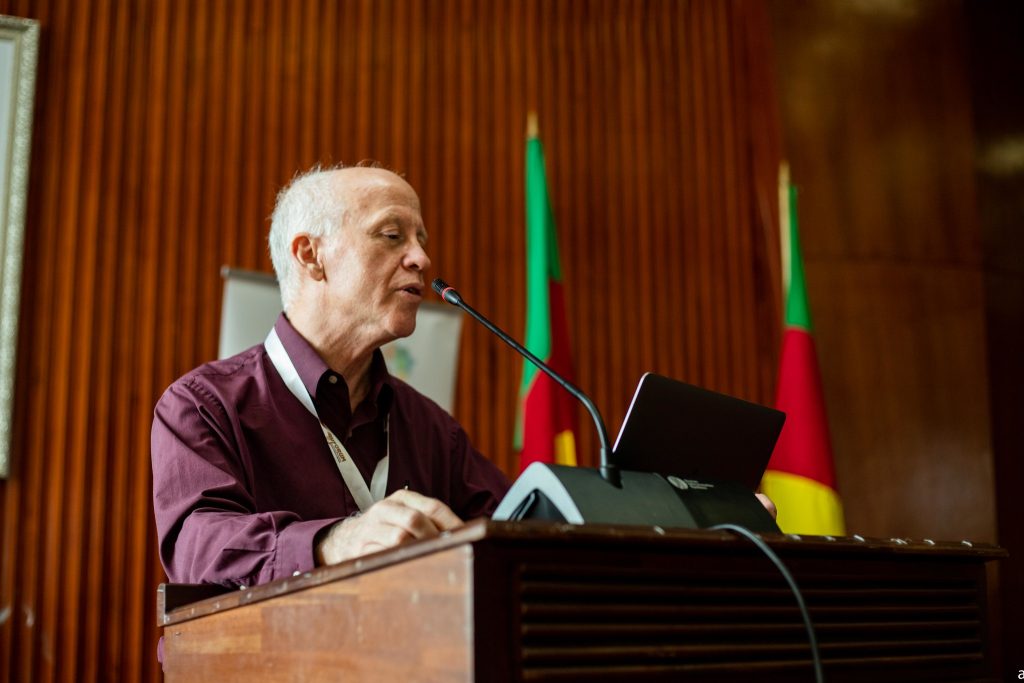 Discussing Climate Information Services (CIS) Curriculum Development and Research: Experiences from International Research Institute for Climate and Society (IRI), James Hansen a Senior Research Scientist at IRI, said that Africa requires climate information services that effectively meet African farmers' decision-making needs in a variable and changing climate.
He said that well-functioning weather and climate information services can save lives and livelihoods. He added that in order for African communities and businesses to adapt more effectively to the inevitable impacts of climate change, CIS must be strengthened as comprehensively as possible.
Prof. Hansen however acknowledged that uptake and use of CIS in Africa is influenced by many factors including the lack of reliable historical observations, coarse scale of future climate projections, and weakly coordinated CIS delivery, among others.
Participants were urged to mitigate the effects of climate-related weather events and manage residual risks through participatory planning and comprehensive service delivery.
The side event concluded with a resounding message to the effect that: Africa is not just a continent facing climate impacts; it is a continent poised to lead the world in climate solutions.
During the same event, the GRA-RUFORUM Alumni Network in Africa was launched.
RUFORUM convenings are held annually and rotationally in countries where its member universities are based.