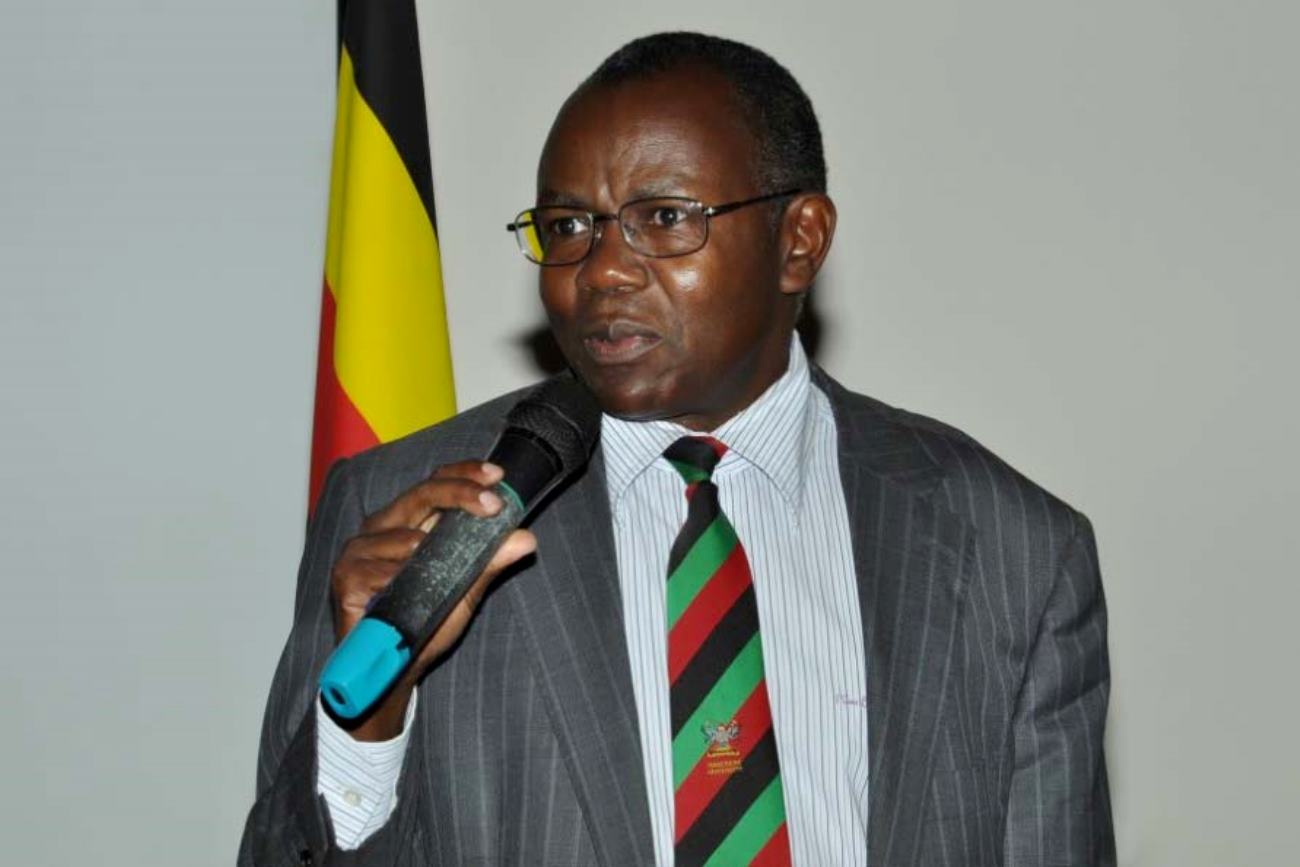 The academic year 2019-2020 was rocked with many challenges following the declaration of the Corona Virus Disease (COVID-19) a global pandemic on 11th March 2020. Countries world over are experiencing and trying to cope with its unprecedented rapid spread that has claimed many lives and devastated the social economic activities. Given the absence of a vaccine, partial and total lockdowns, social distancing, wearing of face masks, hand washing and sanitizing were recommended by the World Health Organization (WHO) as the global remedy to contain the spread of COVID-19.
All institutions of learning were since closed with online delivery as the only option despite the challenges that come with it. However, despite the challenges, the CAES registered some milestones. Eight (8) staff members were awarded projects under the Mak-RIF Special COVID-19 Call to contribute to measures to curb the spread of the pandemic. Over five technologies and innovations under this initiative were unveiled including an Automated Communal Hand Water Pump (MakNAI), Thermal Imaging for detection of COVID-19, Three-Dimensional (3D) printing of biodegradable face shields and components for the Bulamu ventilator and the Touchless Handwashing (TW-20) Kit .
Teaching and learning was disrupted. Academic staff were trained via zoom on uploading content on MUELE and also delivering lectures online. Student's placement for internship was disrupted by the Pandemic. The college developed different guidelines on how to conduct internship for all programs. E-learning focal coordinators were appointed.
Graduate program supervision, examination and defence resumed after the partial lifting of the lock down. A total of 1,017 undergraduate students were admitted. Of these, of 480 were admitted under the government scholarship while 537 students were admitted under the Private scheme.
The college actively participated in the restructuring of her programs following minimum standards developed by the National Council for Higher Education (NCHE) and the Quality Assurance and Gender Committee (UQAG) of the University Council was tasked to identify programs with duplications to be merged or removed from the curriculum. Pronouncements have been made by the different units as we wait for management decisions.
In our outreach and knowledge transfer efforts, over 250 staff publication in revered journals were recorded for the academic year 2019/2020. College branding materials including banners, tear drops, flyers and brochures were procured and a Book on Agriculture and Ecosystem Resilience in Sub Saharan Africa launched. Monthly policy seminar series to re-ignite the debate and bridge the existing knowledge gap between research and policy making on issues of agricultural and rural development were inaugurated. The College Strategic Plan (2020-2030) was developed and shared with college stakeholders and the university planning committee. The Climate Change Manual for Eastern Uganda was formulated and a Poultry Training Manual to address key capacity and knowledge gaps within the poultry sector designed. Over 20 research dissemination workshops for Mak-RIF and other projects were held.
On the human resources front, a number of our staff ascended in their academic ranks, a few resigned and some retired after reaching the mandatory retirement age. Six of our staff were nationally and internationally recognized for their outstanding performance.
The college continues to write grant wining proposals to mobilise resources to supplement the university resource envelope. As of now the CAES has over 150 running projects and 8 MoU s signed in the period under review.
On behalf of CAES Management, allow me express our heartfelt gratitude for the support rendered by university management, our development partners and the Government of Uganda towards our research function. I also thank our staff for the commitment and dedication to serve the university despite the challenges. We also thank students and parents/ guardians as our primary key stakeholders. As CAES, we are committed to delivering on our mandate to build for the future.
I thank you.
Prof. Bernard Bashaasha
PRINCIPAL
Sasakawa Africa Association President Dr. Makoto Kitanaka visits Mak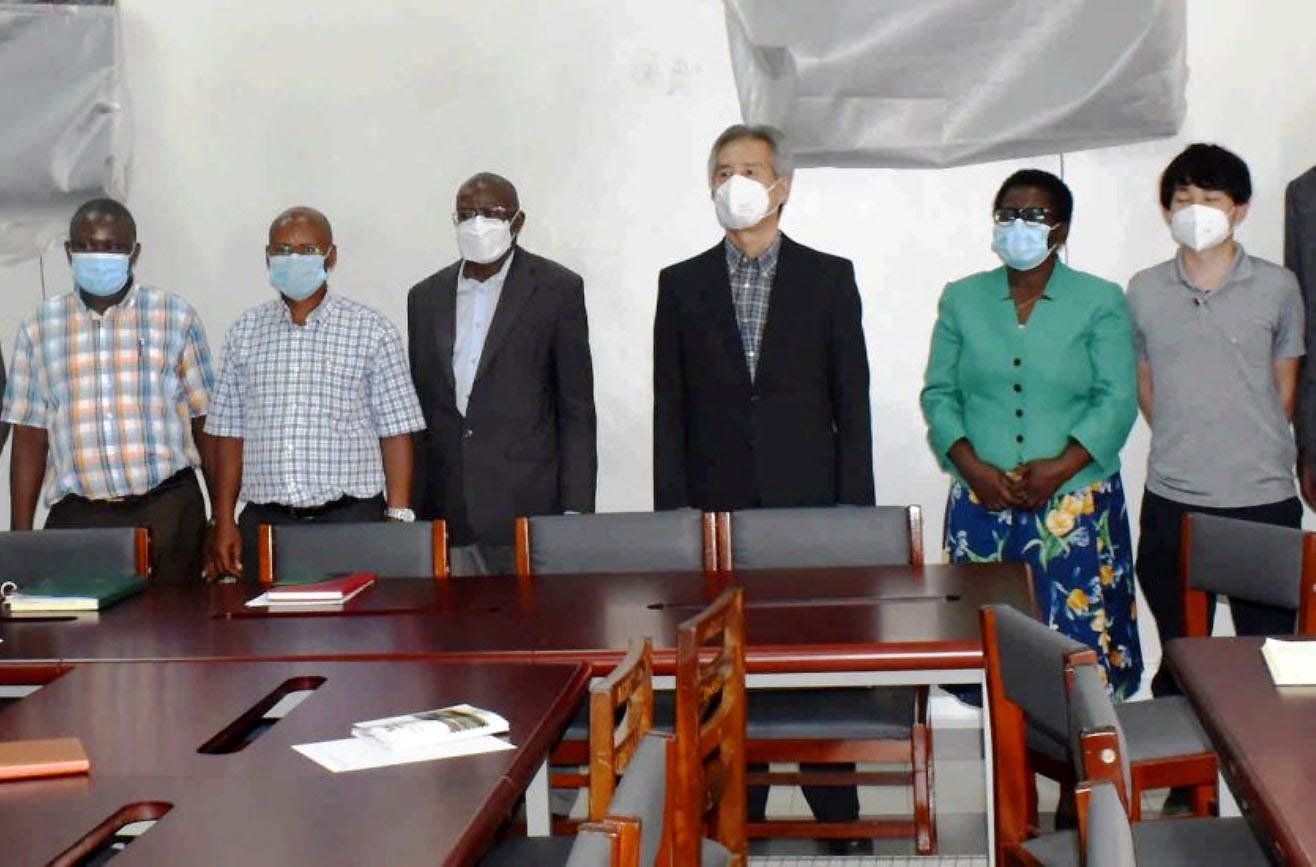 By Jane Anyango
Sasakawa Africa Association (SAA) President Dr. Makoto Kitanaka and several of his entourage from Tokyo, Japan on 4th June 2021  visited Makerere University's College of Agricultural and Environmental Sciences (CAES)  for a partnership meeting with the Department of Extension and Innovation Studies (DEIS). The meeting  was aimed at discussing modalities of enhancing the universities capacity  to engage with the community and also help women and youth to productively engage in Agriculture as a business.
The team also shared what SAA has in store for Makerere and their strategic direction. They emphasized the need to promote sustainable, resilient and regenerative agriculture looking at integrated soil fertility management, Nutrition sensitive agriculture promoting nutrient dense crops and skilling university and rural youth to engage in market-oriented agriculture and agribusiness.
The meeting held in the Conference Room, School of Agricultural Sciences was also graced by the Director SAA Regional Office in Addis Ababa, Ethiopia, Dr. Mel Oluoch,  SAA Country Director Uganda Dr. Roselline Nyamutale and her team.
Also present was the representative of the Principal, Bukalasa Agricultural College. The university runs a program with Bukalasa to reach out to and certify farmers and agribusiness personnel. The outreach program gives farmers credentials recognizing what they are doing in terms of business and good farming practices.
The  team was received by the Principal CAES, Prof. Bernard Bashaasha, the Dean, School of Agricultural Sciences Prof. Johnny Mugisha and the Head DEIS, Prof. Nelson Turyahabwe. Also present were the Head Department of Agricultural Production (DAP), represented by Dr. Mildred Ochwo and DEIS staff led by Drs. Richard Miiro, Sarah Akello, Losira Nasirumbi, Boniface Orum, Prossy Isubikalu and Assoc. Prof. Paul Kibwika.   
Mak GREAT & IRRI Train 30 Scientists from Asia on Gender Responsive Plant Breeding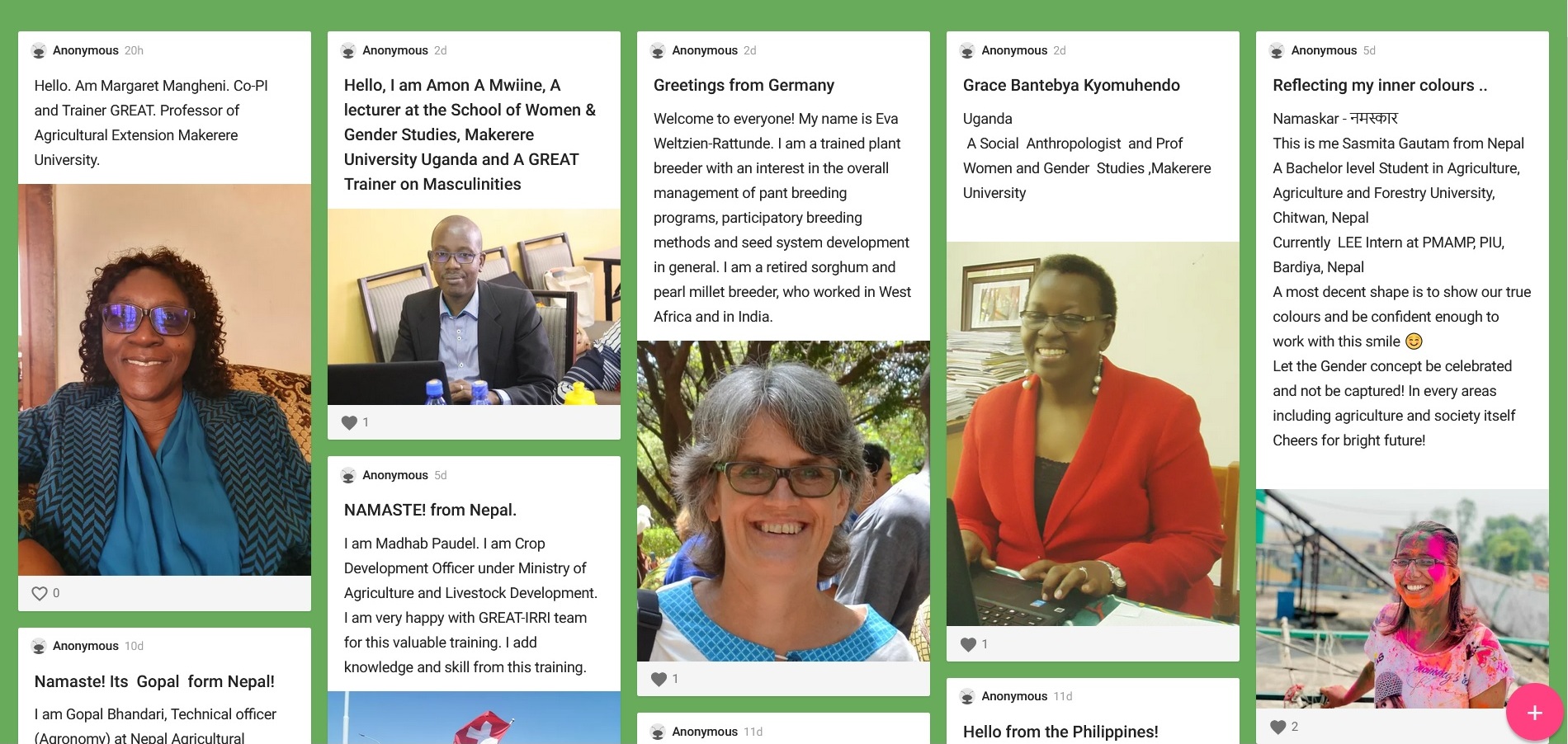 By Jane Anyango
Makerere University's Gender-responsive Researchers Equipped for Agricultural Transformation (GREAT) project in collaboration with International Rice Research Institute (IRRI) has trained 30 plant breeders and social scientists from South Asia and South-East Asia on gender responsive rice breeding. The two weeks training was conducted via zoom from 17th-20th & 24th-27 May 2021
The purpose was to enhance the capacity of partners to develop gender responsive rice breeding strategies and products and understanding of gender responsive preference analysis to ensure the products address needs of men, women and the youth.
At the end of the training, participants virtually received certificates of participation from Makerere and Cornell University signed by the Vice Chancellor Makerere University Prof. Barnabas Nawangwe and the Director of International Programmes at the College of Agriculture and Life Sciences, Cornell University Prof. Ronnie Coffman.
The training dubbed, "GREAT-IRRI" adopted a blended approach of Self-study materials on Google classroom platform comprised of exercises, handouts and discussion activities, Online interaction among trainers and participants through forums and discussion boards and Live delivery/ Synchronous by Trainers through Zoom (3 hours a day).
The  course which  attracted   participants from the biophysical and social  Sciences (28 participants from South Asia and two  from South East  Asia) was  conducted  by  experts in gender and agriculture from Makerere University College of Agricultural and Environmental Sciences (CAES), the School of Women and Gender Studies (SWGS), Cornell University and international experts.
The trainees were drawn from various disciplines including breeders, soil scientists. horticulturalists. plant pathologists, agronomist, seed system experts, agricultural economists, Social scientists , agricultural extensionists and project managers and evaluators among others.
Majority (50%) were from Nepal (15), Bangladesh (10) India (3) and  Philippines(2) representing different institutions including the International Rice Research Institute(CG) Nepal Agricultural Research Council (NARs), Bangladesh Institute of Nuclear Agriculture. Other institutions represented were Indira Gandhi Krishi Vishwavidyalaya, Ministry of Agriculture and Development Nepal and from the Prime Ministers Agriculture Modernization project, Nepal.
Mak Launches Native Chicken Program & Incubator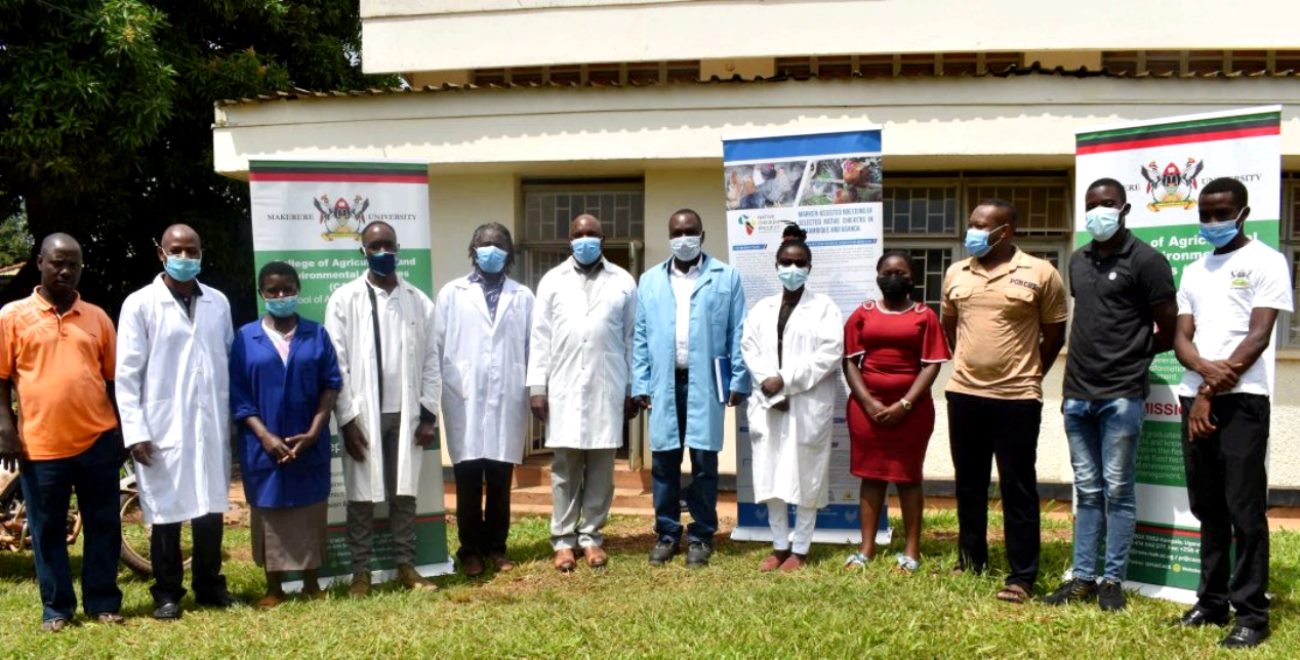 By Jane Anyango
Makerere University College of Agricultural and Environmental Sciences (CAES) has launched a locally manufactured incubator with a capacity of 1000 eggs at the University Agricultural Research Institute Kabanyolo (MUARIK ) for purposes of training, research and farmers capacity building.
The UGX 4.5 million incubator is made in Uganda by Butenga Farmers, a company based in Kiira. An imported incubator of the same capacity costs UGX 10 million. The incubator is to serve the university for teaching courses on poultry production, hatchery management and for people who want to conduct experiments.
The incubator was procured under the Native Chicken Project funded by the African Union (2019-2021). It is a collaboration between institutions from two countries Mozambique and Uganda with the project lead at Eduardo Mondlane University Mozambique.
At Makerere University, the project is spearheaded by Dr. Donald Rugira Kugonza from the Department of Agricultural Production, CAES.
The project objectives are to increase the number of eggs and meat produced by local chickens and to evaluate the effective models or processes of disseminating improved chicken technologies in Uganda and Mozambique.
One of the main challenges of producing native chicken is that a hen lays 10-15 eggs and takes a period of three weeks to incubate and hatch them. The hen takes an additional six weeks brooding the chicks, which translates into 10 weeks lost in terms of egg production. The same hen repeating the cycle three times a year implies that it has limited time laying eggs as it spends more time brooding.
The project researchers carried out surveys in 60 districts of Uganda, collected 2,000 eggs from 40 districts incubated, hatched and evaluated them for growth rate and egg production.
The project aims to breed native chicken that can produce 100 eggs per hen per year as opposed to the current production of 30-45 eggs. The project also aims to reduce the maturity period from the current six to three months.