Mak Adds Thermal Imaging, 3D Printing to Fight Against COVID-19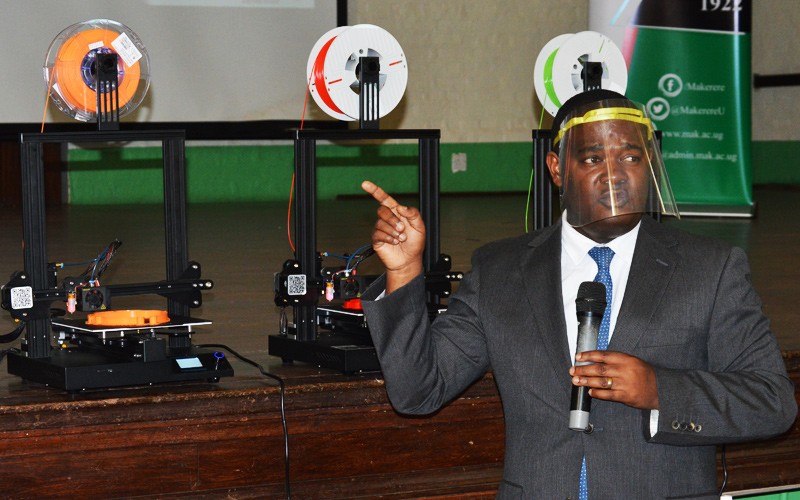 Makerere University under the Department of Agricultural and Bio-Systems Engineering (DABE), College of Agricultural and Environmental Sciences (CAES) on Friday 28th August 2020 unveiled three new additions to help control the spread of COVID-19 in public spaces. The Thermal Imaging for detection of COVID-19 as well as Three-Dimensional (3D) printing of biodegradable face shields and components for the Bulamu Ventilator are all aimed at boosting the contribution of local content to the fight against the pandemic.
The Principal Investigator of the project and Chair, DABE Prof. Noble Banadda while welcoming participants to the unveiling acknowledged the support of Makerere University Health Services led by Prof. Josaphat Byamugisha and the University of Liverpool in helping to develop the Thermal Imaging component.
"Although the hardware already exists in the public domain, our academic contribution has been the use of Artificial Intelligence (AI) and Machine Language (ML) to develop an algorithm that can; unlike the temperature gun, take readings from four places – the throat, mouth, nose and forehead and come up an average temperature" he remarked.
Prof. Banadda shared that over 7,000 images obtained with the help of the University Hospital were used to train the algorithm which can enable the Thermal Imaging to detect people with flu-like symptoms unlike the temperature gun. He noted that researchers at the Massachusetts Institute of Technology (MIT) and partners had trained an algorithm that can identify COVID-19 from a cough and this would be integrated into the Thermal Imaging setup in the future.
He thereafter unveiled the 3D printing aspect with which the project had produced biodegradable face shields and components for the Bulamu Ventilator. "The shield component is made of acetate; a biodegradable polymer of wood and cotton, while the clasp was designed in consultation with a professor of medicine to ensure that it doesn't form mist and is comfortable to wear."
The reusable face shield also has antimicrobial properties, is easy to clean and is expected to retail for approximately UGX 5,000. The 3D Printer, said the PI can also be used to print three dimensional organs for disciplines of medicine, building models for architecture and any other programmes that rely on objects for teaching.
The Director of Quality Assurance Dr. Vincent Ssembatya and initiator of the Bulamu Ventilator innovation also made a brief presentation on how 3D printing has greatly aided the project. "Using the 3D printer, we are now able to print eleven components of the pneumatic system."
In his remarks the Vice Chancellor, Prof. Barnabas Nawangwe thanked Prof. Banadda, Dr. Ssembatya and their respective teams for the efforts invested in contributing to the fight against COVID-19. "3D printing gives very accurate dimensions and has brought about a huge revolution in technology."
The Vice Chancellor recognized the presence of the Chairperson Petroleum Authority of Uganda (PAU) Board of Directors Dr. Jane Mulemwa and Representative of Operation Wealth Creation (OWC) Lt. Gen. Charles Angina and thanked all partners for sparing time to attend the unveiling. "We are operationalizing the Intellectual Property (IP) office and are expecting to build a Science and Technology park where all our disciplines will work together to develop even more innovations."
Introducing the Special Guest Lt. Gen. Angina, the Deputy Vice Chancellor (Academic Affairs), Dr. Umar Kakumba paid tribute to Gen. Caleb Akandwanaho and OWC for supporting the College of Business and Management Sciences (CoBAMS) Annual Entrepreneurship Expo. "The expo has over the years nurtured a lot of innovations into small businesses where our young people have been gainfully employed as part of small scale industries and contributed to the country's development."
In his remarks Lt. Gen. Angina commended the University leadership for the continued innovations that prove that Makerere can be the number one Higher Education Institution on the continent. "By coming up with such innovations, you have been patriotic and contributed to the global call for the fight against COVID-19."
Lt. Gen. Angina remarked that the Kiira Motors Corporation (KMC) and other outstanding innovations have paved the way for new ones to follow in their footsteps. "With the manufacture of Electric Vehicles (EVs) in Uganda we will be able to have a double score on cars that can be powered by petroleum products and electricity."
The Deputy Chief Coordinator OWC tasked the Bulamu Ventilator innovators to quickly secure approval for the essential device and produce as many as possible so as to meet the demand not only in Uganda, but the rest of the Africa. He equally tasked the Thermal Imaging team to expand their scope to night vision devices so as to enhance the nocturnal operations of security agencies.
He concluded his remarks by appreciating the President and Commander in Chief of the Uganda Peoples' Defence Forces, H.E. Gen. Yoweri Kaguta Museveni for his leadership that recognizes the contribution of the academia, research and innovations to national development.

Article by Public Relations Office
Iron oxide based nanocomposite bio-adsorbents for water treatment Project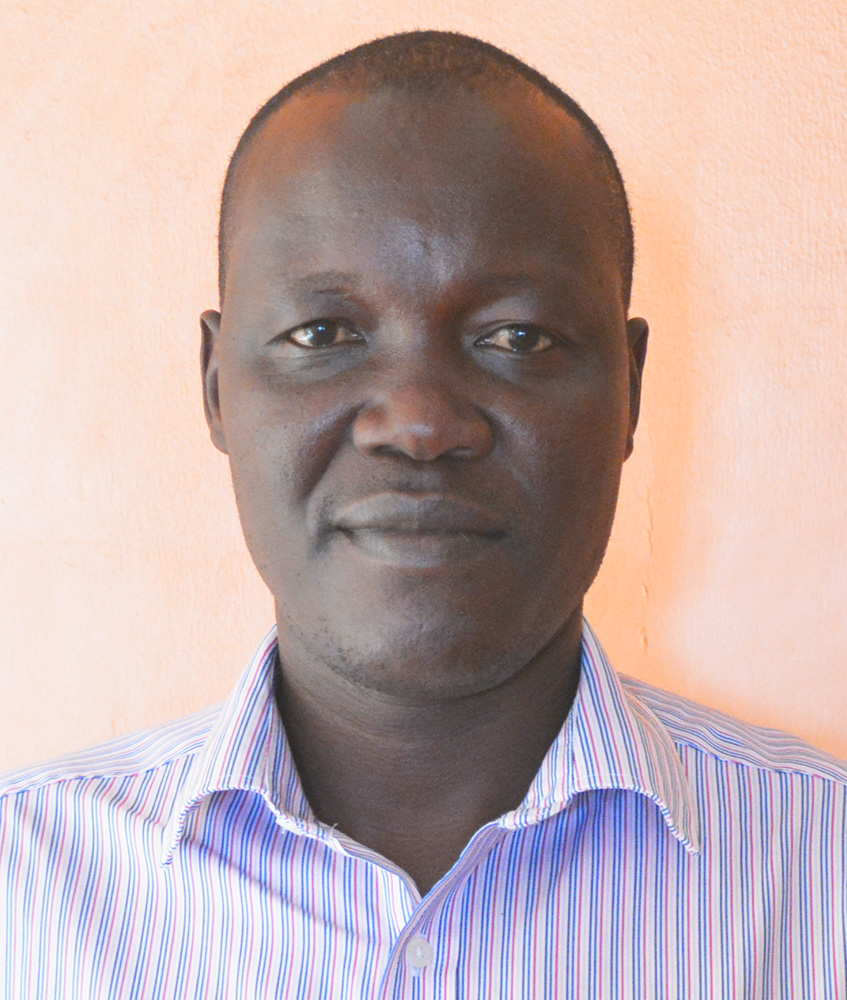 The Excellence in Africa (EXAF) Centre at EPFL (Swiss Federal Institute of Technology in Lausanne) was created in 2020, with the aim of promoting digital technologies and academic excellence throughout the African continent through training, innovation and cutting-edge scientific research.
Since 2020, the EXAF teams, under the leadership of Dr. Jérôme Chenal, have been managing projects in partnership with many African universities across the continent. Amongst these, Makerere University is pleased to have a project entitled Iron oxide based nanocomposite bio-adsorbents for water treatment, as part of the 100 PhDs for Africa programme. The 100 PhDs for Africa programme, under the framework of the joint UM6P/EPFL EXAF initiative, is designed to give an opportunity to science and engineering graduates to pursue a PhD at an African higher education institution. The PhD candidates benefiting from this programme are jointly supervised by a professor of an African institution and a professor from EPFL. The project at Makerere University is implemented by Mr. Joseph Jjagwe as the student under the supervision of Dr. Peter Wilberforce Olupot from Makerere University and Professor Sandro Carrara from EPFL
Call for Abstracts for Doctoral Convention 2023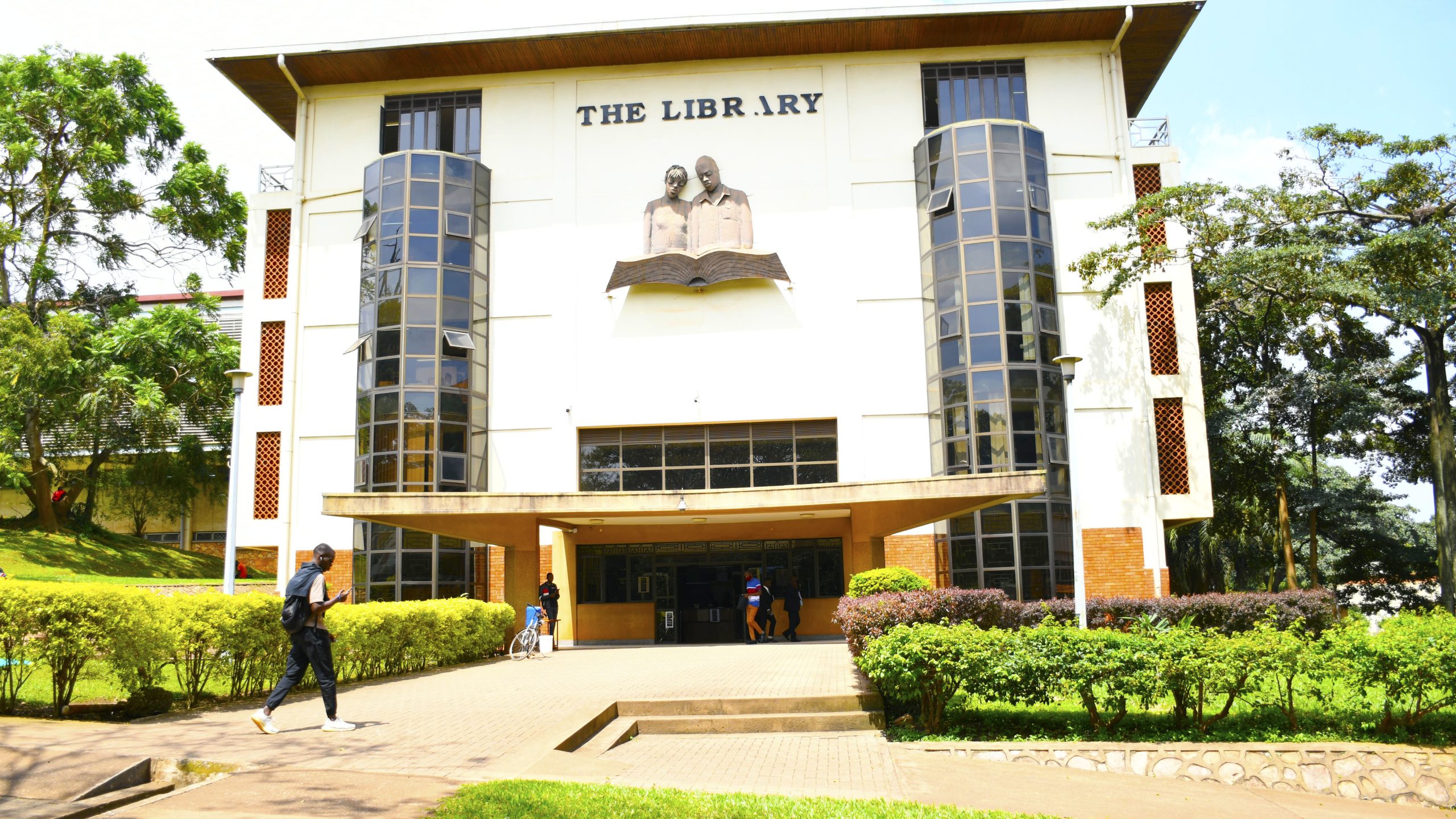 PhD Fellows of Makerere University (PF@mak) invites all PhD and other graduate scholars of Makerere University to the annual doctoral convention slated for 23rd February 2023. The theme for this Convention is "Positioning Research for the attainment of National Development Agenda" Sub-themes are aligned with Uganda's National Development Plan III.
The goal of this Doctoral Convention is to bring together the PhD Community and other graduate students from this great University to share their research projects and outputs as well as critique concepts and proposals in line with the main theme of positioning research in the attainment of national flagship development interventions e.g Uganda's Parish Development Model and Vision 2040. This Doctoral Convention offers a platform where graduate students discuss their research concepts, proposals, preliminary research findings, manuscripts and papers. This will be done through oral paper presentations and pitching sessions. In addition, there will be poster exhibitions and discussion of presenters' works. Awards will be made to the best assessed oral presenters, poster exhibitors and pitching sessions.
PF@Mak is now inviting and accepting abstracts for oral papers and poster presentations. You are invited to submit abstracts not more than five hundred words (500) of your concept note, proposal, manuscripts and/or papers that are relevant to the conference theme and subthemes. Indicate the preferred sub-theme and whether you are submitting a paper for oral or poster presentation.
Sub-themes of this doctoral convention are:
Governance, Economic and Social Change for a prosperous Region.
Natural Resources Management, Climate Smart Development & Food Security
Science, Innovation and Technological Advancement for Bio-safety & Well-being
Health & Health Systems that address Contemporary Global Threats
We look forward to a vibrant PhD Convention that feeds into an enhanced learning environment for PhD studies at Makerere University as We Build For The Future.
The PhD Convention shall be Hybrid in nature with provision for Online Live Streaming.
Abstract Submission Deadline: 23rd December 2022.
SUBMISSION GUIDELINES
The Doctoral convention leadership invites the submission of original abstracts for Oral and/or Poster presentation*. All abstracts should be submitted via the following email; phd.fellows@mak.ac.ug before the deadline (23rd December 2022). These will be forwarded to the Convention Review Board. All abstracts must be submitted and presented in clear English with grammar and spelling of a quality suitable for publication.
WRITING & SUBMITTING YOUR ABSTRACT
Please follow the guidelines below when writing and submitting your abstract/paper. The abstract should be as informative as possible, standard abbreviations may be used. It should not contain diagrams/tables/images: these may be added when submitting the paper. Before you begin submission, please prepare the following information:
Author's and co-Authors' details (Full first and family name(s), Email)
Affiliation details: Institution / University/ College/School/ and Department.
Abstract preferred sub-theme: Please choose from the list of sub-themes
Title: The title should clearly indicate the nature of the investigation. Each word should begin with a capital letter with the exception of transition words (maximum 25 words).
Length: The Abstract body should be no longer than 500 words in total.
Structure: Please ensure your abstract clearly brings out Background; Objectives; Methods;
Results (where applicable) and Conclusion.
Key Words: Outline Four Key Words in your Abstract
Formatting: Use Arial font, size 11.5 with 1.15 spacing.
CONFIRMATION OF RECEIPT
You will receive email confirmation that your abstract has been received, indicating the allocated abstract number. Please refer to that abstract number in all further correspondence regarding the abstract.
NOTIFICATION OF DECISION
After submitting your abstract, you will receive an e-mail confirming your successful submission. If you do not receive this confirmation e-mail within 05 days, please contact;
phd.fellows@mak.ac.ug
IMPORTANT TIMELINES
Issuance of Call for Abstracts: 22nd November 2022
Abstract submission deadline (MS Word Documents only): December 23rd, 2022
Acceptance notification: December 30th, 2022
Full presentation submission deadline: January 30th, 2023
Please Note: Only accepted abstracts of fully registered presenters can be included in the final Doctoral Convention program and Book of Abstracts. Registration is required to be completed within 10 days from date of acceptance notification. Registration Fee is modest UGX 30,000 which also doubles as Annual Membership Fee for PF@Mak (for the case of PhD Scholars). Presentation at this Convention will constitute part of the requirements by DRGT on Conference participation
The Arts defy the imaginary boundaries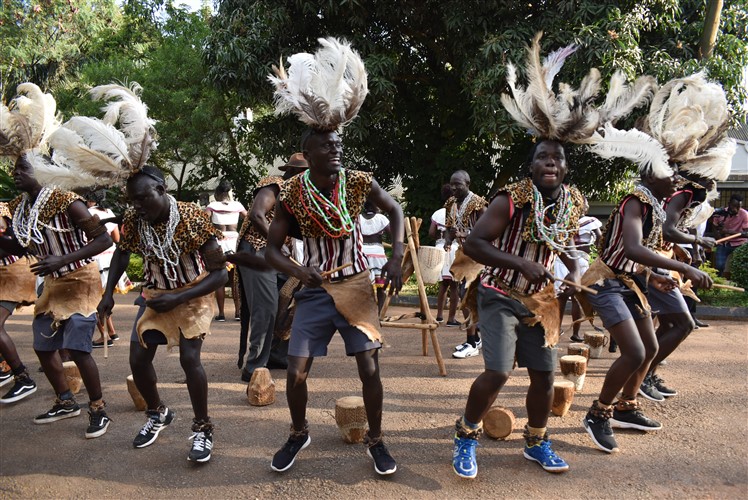 Participants in the African Urbanities Summer Institute 2022 for the Andrew W. Mellon-funded project, "Entanglements, Mobility and Improvisation: Culture and the Arts in Contemporary African Urbanism and its Hinterlands" were treated to an awesome Bwola cultural dance performance, dramatized poetry and an Art Exhibition at the Margaret Trowel School of Industrial and Fine Art (MTSIFA).
Prof. George Kyeyune who welcomed the guests on behalf of the Dean Dr. Amanda Tumusiime and the entire college management informed them that Makerere University which was celebrating one Hundred years started at the location of the present Margaret Trowell of Industrial and Fine Art, that currently hosts the Institute of Heritage Conservation and Restoration.