The Emotional First-Aid Kit Everyone Needs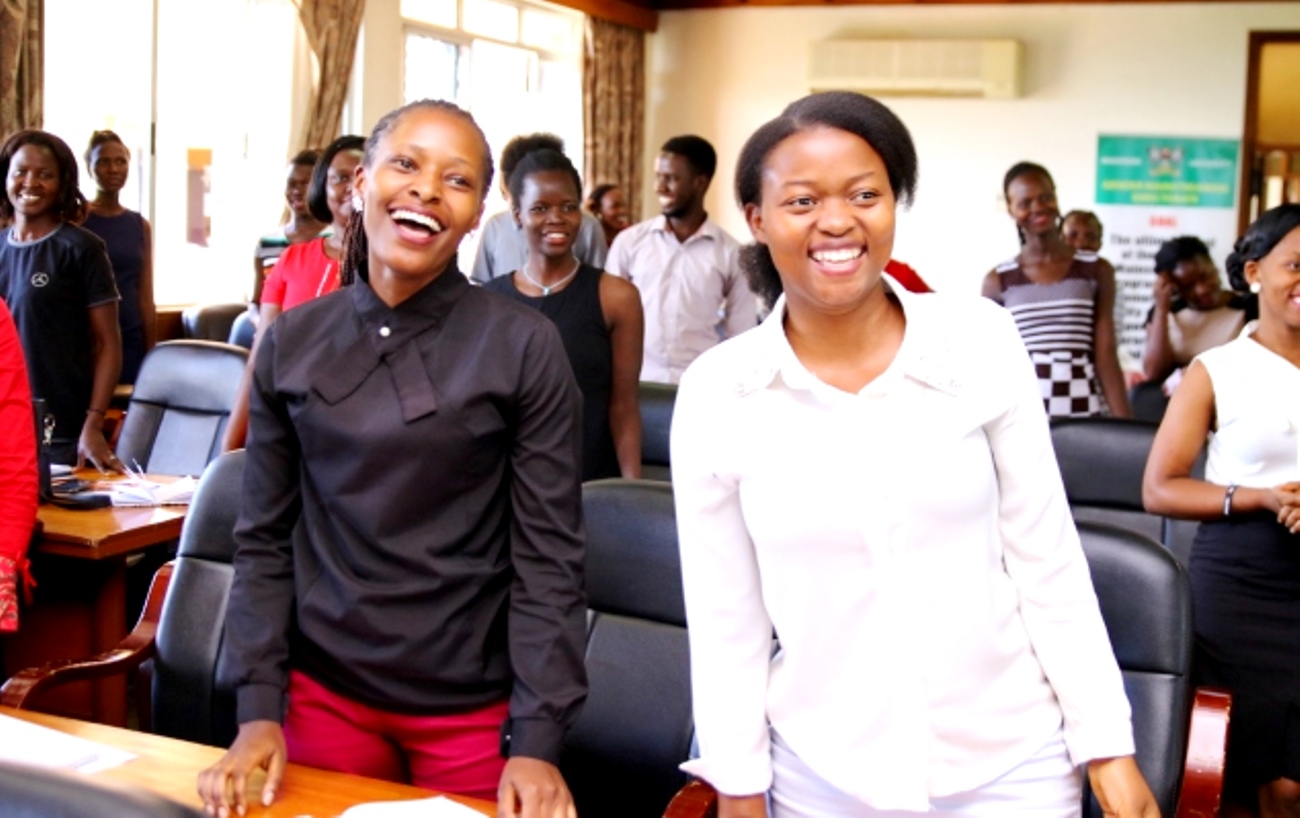 Do you ever have those days where you are feeling some kind of emotion and you don't know what to do about it? Where you know that actually doing something to take care of yourself would be helpful, but you can't really bring yourself to think about what that something is? If so, you might benefit from creating an emotional first-aid kit.

What do I mean by emotional first-aid kit? I am referring to a go-to LIST OF ACTIVITIES, SONGS, TV SHOWS, MOVIES, ETC. that help you feel better when you are feeling down. The important thing about this first-aid kit is that it has been created when you are feeling okay. Think about it this way, when we get a cut or burn or something around the house we look to our first-aid kits because they have the things we might need in these situations already in one place. We don't have to spend time looking around the house for supplies or wondering what would work well for this particular ailment. An emotional first-aid kit should function the same way.

Why am I suggesting that you create an emotional first-aid kit? Because in my work as a therapist, and my lived experience as a human being on this planet, I have noticed that it is so easy to get caught up in the day-to-day without taking time to actually take care of ourselves. We can easily ignore the feelings we have or push them aside in the hope that they go away, without actually working to understand what we are feeling, why we are feeling that way, and what we can do about it. I don't know about you, but I was never really taught how to take care of myself when a difficult emotion arose. The response was often, "It's going to be okay. You just have to keep going." This is fine to some degree, but we also have to know how to ride the emotional wave while the feelings are present and how to care for ourselves during that time. It is our responsibility to take care of ourselves so that we can move through the world in a way that actually allows us to be our full selves.

When thinking about creating your emotional first-aid kit, CONSIDER THE FOLLOWING:
Do I want this first-aid kit to be an actual physical box or will a list on my phone or on a sticky note on my fridge suffice?
What kinds of things tend to soothe me when I feel sad, angry, lonely, afraid, anxious, etc.? We might need different things for different emotions. For example, when I'm sad I may need to curl up with something cozy and soft. When I'm angry I may need to be more active. You get the idea.
Are there people that can help me during difficult emotional states? Can I make sure I have their names and contact information readily available?
Be holistic. Make sure you are including activities that tend to your mental, emotional, physical, spiritual, and creative wellness.
Once you have your emotional first-aid kit created be sure to use it! If it's a physical box or container, put it somewhere where you will see it so that you can use it in your time of need. If it's a list of some
sort, make sure it is easily accessible. You can also talk to someone you trust about this tool kit so that they can remind you to use it. Or you can invite them to create one with you for themselves.

One final note, know that you can check-in and see how your emotional first-aid kit is serving you. Switch out things that don't work or add new things that you stumble upon that you think could be helpful. Make this first-aid kit specific to you and your needs. Good luck and feel secure in knowing that you have the tools you need to help you care for yourself during difficult times.
Henry Nsubuga
Manager, Counselling and Guidance Centre,
Plot 106, Mary Stuart Road (Opposite Mary Stuart Hall),
Makerere University
Email: hnsubuga[at]cgc.mak.ac.ug
Tel: +256-772-558022
Click here for more information about the Counselling and Guidance Centre
.
Fostering Continuous Improvement of Public Health Laboratory Services In Uganda: IDI's Contribution (2018-2020)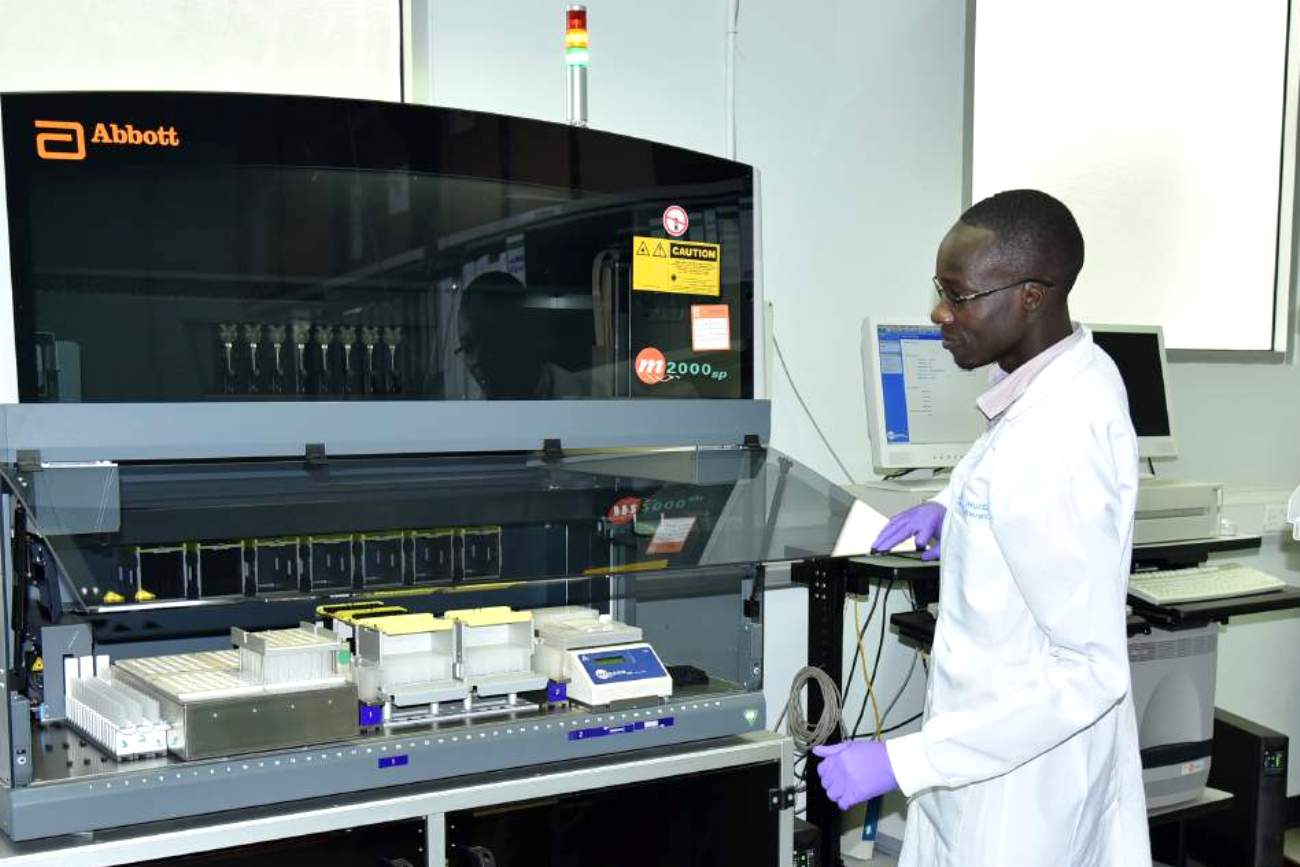 The Infectious Diseases Institute (IDI), Makerere University houses a state of the art laboratory – the Core Laboratory (CL) – certified by the College of American Pathologists (CAP) and accredited by the Uganda Ministry of Health (MoH) as a lead partner in strengthening laboratory systems.
In line with its 5-year (2018-2023) goal of 'providing high-quality lab services at IDI to meet both clinical and research demands, to support the sustained improvement of lab capacity across Uganda with systems of assured and consistent quality' to conduct routine testing, specialized clinical research trials, and detection of virulent pathogens of epidemic outbreak nature.
To match internationally standards for clinical laboratory methodologies and clinical applications, the CL has maintained a 25-year record of conducting at least 01 internal audit, 04 external audits annually, besides bi-annual inspections by the College of American Pathologists (CAP), to incorporate the latest best practices. Further, the CL continuously improves its technology and automation to increase productivity and enhance testing turnaround time (TAT).
The CL operates in a One IDI approach, where sister Technical Programs source its support, besides the Ministry of Health of Uganda, local and international academic research institutions and individual research fellows. The outbreak of COVID-19 in December 2019 was an opportunity for growth and expansion for the CL, to support national and global preparedness and response to infection prevention and control (IPC). To date, the CL has registered several milestones in enhancing disease laboratory TAT for COVID-19 testing, strengthening human capacity at the forefront on COVID-19 IPC, sustaining laboratory services for other communicable and non-communicable diseases as well as answering research questions.
Please see Downloads for the full technical brief.
UniCare App: 24/7 Access to Counselling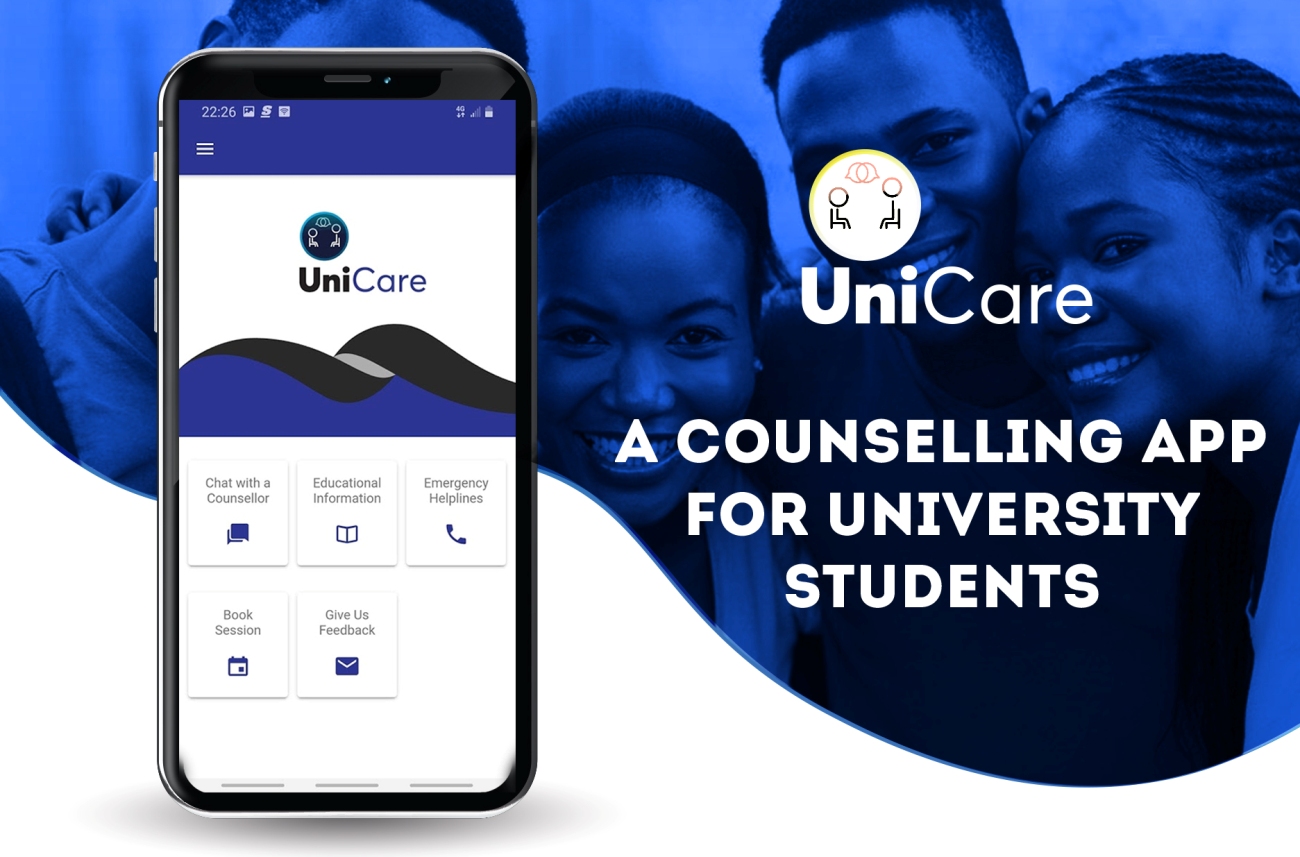 The Counselling and Guidance Centre (CGC) has developed UniCare, a counselling App for the Makerere University community members (Staff and Students).
Do you have personal concerns that need addressing?
Do you need to improve your life skills?
Are you struggling with something and need to talk to someone professional in confidence?
Then download UniCare from the Play Store and use it at any time of your convenience.
You can access counselling services through instant messaging, phone calls and other forms.
Enquiries:
Tel: +256-751-700897
Email: rbaguma[at]cit.ac.ug, henry.nsubuga[at]mak.ac.ug
Call for Applications: PhD Fellowships in Bioethics (4th Cohort)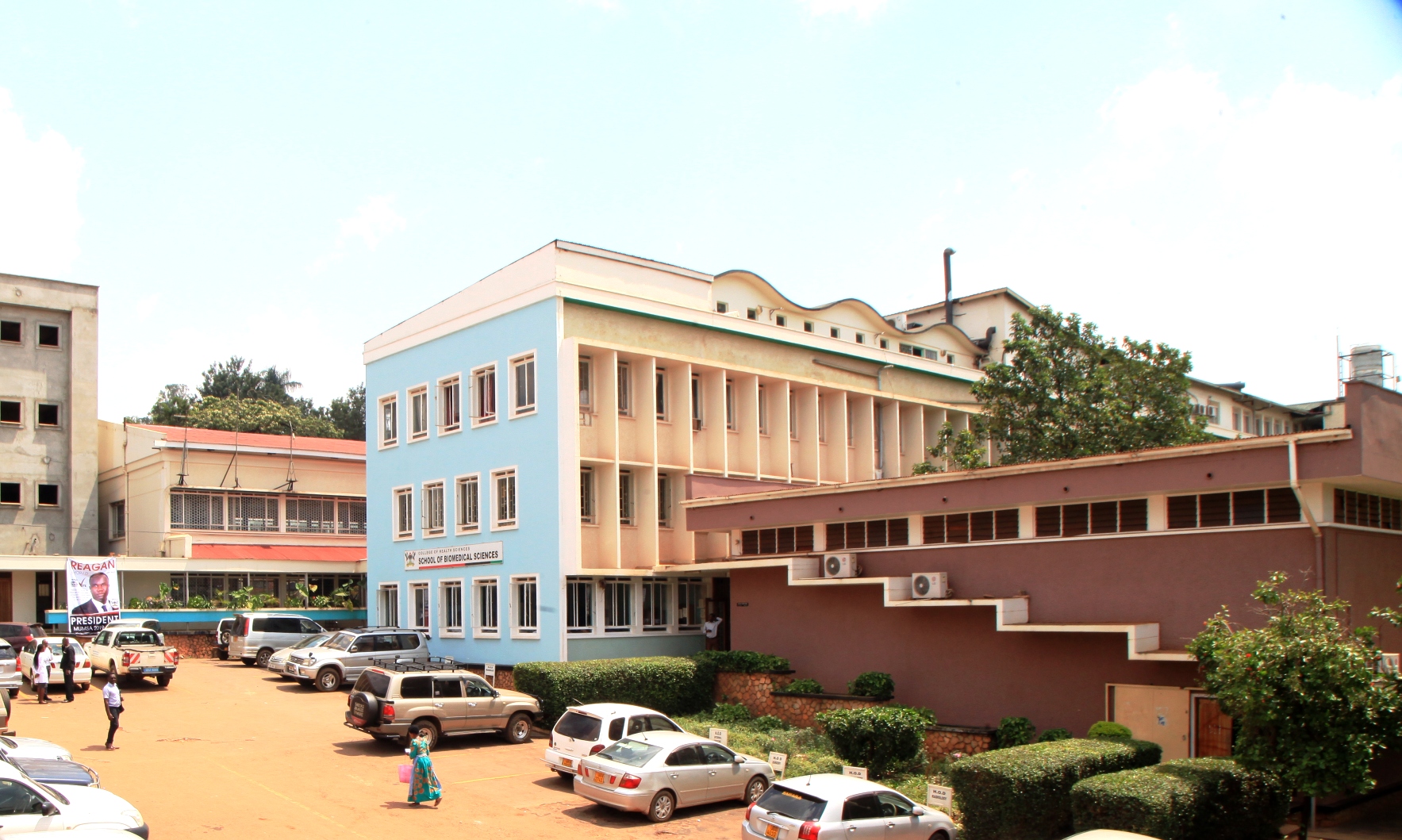 Applications are invited for PhD fellowships in bioethics from Makerere University College of Health Sciences (CHS) faculty and individuals who participate in the academic activities of the college who are interested and COMMITTED to becoming bioethics scholars.
Successful applicants should be willing to become bioethics scholars as they work within the structured and mentored training programme with a focus on any aspect of international research bioethics related to Health Sciences. Funding will be available to support 2 successful doctoral candidates up to 3 years of accelerated training leading to the award of the Makerere University doctoral degree.
Eligibility
This training is open to faculty including people who contribute to teaching and research at Makerere University or one of its partner institutions in Uganda, who meet any of the following criteria:
a. Able to articulate a clear research bioethics problem of interest to them.
b. Demonstrate prior participation in bioethics, beyond having submitted research proposals to an IRB.
c. Demonstrate a basic understanding of bioethics in order to know that this is an appropriate next step for the applicant.
d. Demonstrate past active participation in bioethics in health service delivery or at the interface of health related ethical-legal issues
e. Provide evidence of experience in research in bioethics and or authorship in this field
f. Prior master's level or fellowship level training in bioethics or related fields.
Criteria for Selection
Demonstrated interest in doctoral research training and conducting research with a focus on
research bioethics.
Potential to handle rigorous academic requirements of the doctoral program.
Having a plan for career development
Capacity towards attaining research leadership and international recognition in bioethics.
Female candidates and medical doctors are especially encouraged to apply
Application Process
Applications must be submitted to makbioethics[at]gmail.com and should consist of a cover letter (1 page only), a resume (not more than 3 pages), a personal statement (Maximum 1 page), a Makerere University formatted PhD research concept (Maximum 10 pages) and two letters of recommendation (sent separately by the referees to makbioethics[at]gmail.com). The personal statement should include your contribution to the academic and research life of a department at Makerere University College of Health Sciences, your aspirations for career progression in the next 5-7 years, research interests and any information you consider relevant.
Closing date for the receipt of applications is 8th October 2021.
Enquiries can be forwarded to the PI, of the PhD bioethics research training Program on makbioethics[at]gmail.com
Timelines:
Application deadline: October 8, 2021
Interviews: October 15, 2021
Notification date: October 22, 2021
Proposed start date: November 1, 2021
Part of this training will take place at Johns Hopkins University Berman Institute of Bioethics in the USA in Year 1 for a total of 2-3 months. Successful candidates will receive a monthly stipend based on USA National Institutes of Health regulations, tuition, research funds and travel to the USA. Applicants should demonstrate excellent communications skills and will be expected to work as part of a highly motivated, result oriented bioethics group.