IDI Virtual Science Fair Poster Exhibition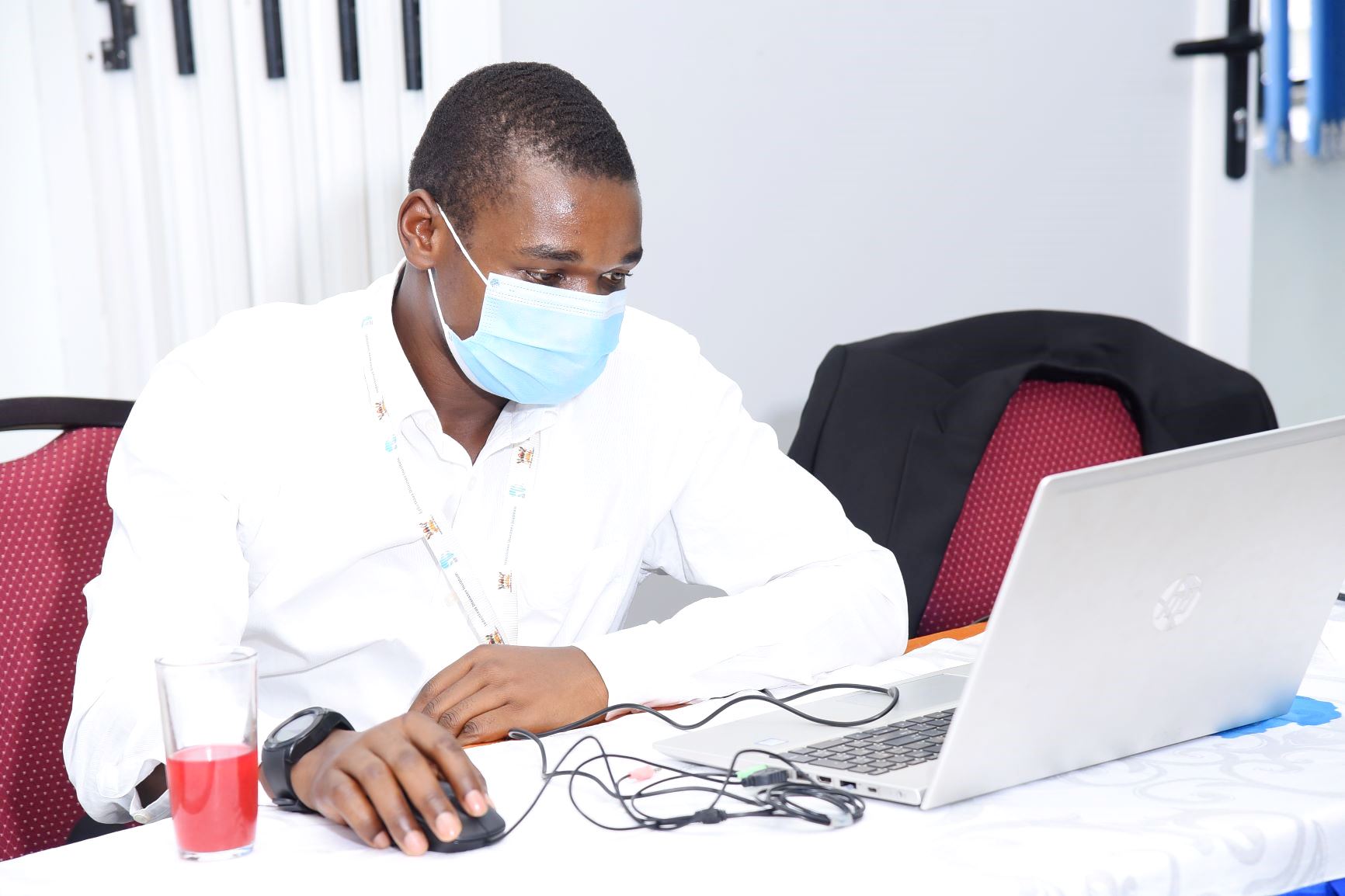 The Infectious Diseases Institute (IDI) Science Fair that was held online from 24th to 25th February 2021 provided a platform for disseminating results and updates on the progress of IDI research projects in order to facilitate research to policy discussions.
Based on the theme "Through Research to Implementation; The Role of IDI", the Fair brought together research scientists, policy makers, implementing partners, leaders in academia, collaborators and early career scientists.
The Poster Exhibition held as part of the event featured the following topics;
Maternal Blood and Breast milk Pharmacokinectics of Tenofovir using Dried Blood and Breast Milk Spots in HIV Infected Postpartum Women in Uganda by Letisha Najjemba
Feasibility of a Theory-Informed Intervention to Improve Treatment Initiation Among Patients Diagnosed with TB using Xpert MTB/RIF Testing in Uganda by Stella Zawedde
Dolutegravir Population PK in Plasma, Cord and Breastmilk: Results from DolPHIN-1 by Laura Dickinson
Evaluation of Radio Effectiveness as a Demand Creation Strategy for Voluntary Medical Male Circumcision (VMMC) in Urban Areas by Boneventure Brian Kawere
Circulating Levels of Angiogenic Factors and their Association with Preeclampsia among Pregnant Women at Mulago National Referral Hospital in Uganda by Sheila Nabweyambo
Why Are They Diagnosed So Late? Understanding the Circumstances Preceding Diagnosis Amongst Patients with Kaposi Sarcoma Identified by Rapid Case Ascertainment in East Africa by Miriam Laker-Oketta
Impact of IPC Mentorship in Bunyoro Region Supported by GHS-IDI by Maureen Kesande
Improving Access to Alcohol Based Hand Rub Using a District-Led by Fred Tusabe
Public Engagement to Improve Knowledge of Warfarin Therapy by Geraldine Kisa
"I Swore to myself that men should never see my private parts unless I am giving birth": Women's Experiences with Self-sampling During Community-based Cervical Cancer Screening in Rural Uganda by Miriam Nakalembe
Thoracic Point Of Care UltraSound (POCUS) Training by Telemedicine during COVID-19 Restrictions by Peter Waitt
Involvement of Village Health Teams to Develop Tools and Resources to Communicate about Antiretroviral use in Pregnancy and Breastfeeding at Community Level in Uganda: A Public Involvement Project by Elizabeth Tindyebwa
Affected or Infected: A Mobile Exhibition Showcasing the History of HIV in Uganda by Ruth Nalunga
Click here to view Posters
Makerere Medical Journal: Golden Jubilee Edition 2022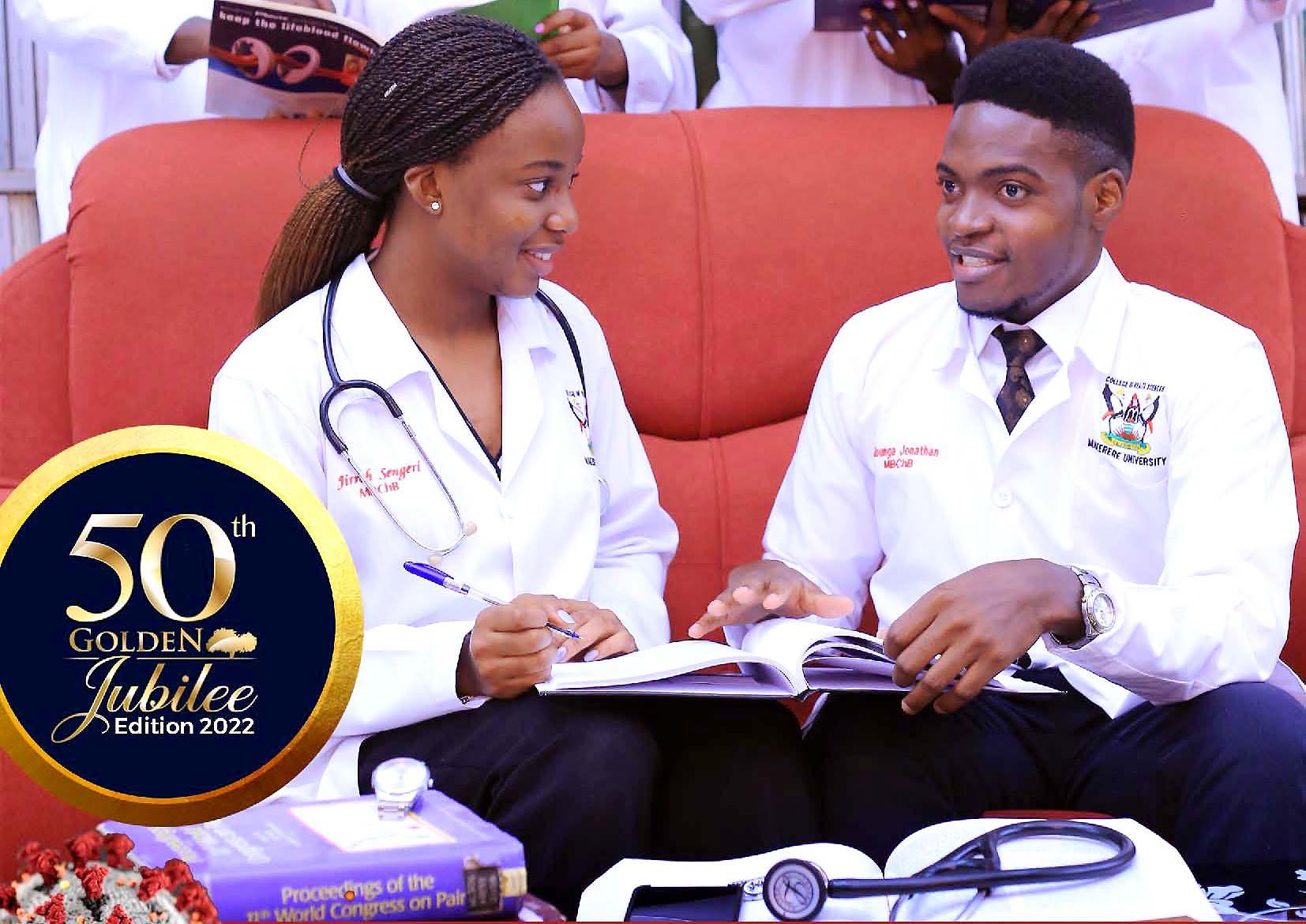 It's with great pleasure that I welcome you to the Golden Jubilee edition of this phenomenal journal. Yes, The Makerere Medical Journal marks 50 years of publication with this year's edition and all this has been made possible by the endless efforts and contributions of the Makerere University College of Health Sciences Staff and students because without your research submissions and financial support, the journal wouldn't have made it this far. To you reading this, thank you for contributing to the sustainability of this great project, year in year out.
Here's a quote to ponder on as you delve into this year's well-crafted articles and it's by Zora Hurston (1891-1960), "Research is formalized curiosity. It is poking and prying with a purpose." And doesn't that just define our purpose as researchers?!
This edition's articles cover pertinent topics ranging from Antimicrobial Stewardship, COVID-19 interventions, Oral Health amongst others. It also features student projects, write-ups on student-led organizations and societies that are making a difference in the life of a health sciences' student and many more interesting writings. Featured in this issue are international manuscripts from countries like Nigeria and we were also honored to work with other universities within the country and feature some of their students' articles.
I would like to extend my most sincere gratitude to my team of editors that engaged in a rigorous peer review process to ensure that the articles published are up to standard. As the editorial team, we are quite pleased to see the number of undergraduates involved in research steadily increasing and all the efforts that have been put in by the different stakeholders to see this happen are commendable.
With that said, I hope you enjoy every second of your read!!!
LINDA ATULINDA,
MBChB IV
EDITOR-IN-CHIEF,
Research and Writers' Club 2021-2022
Call for Applications: HEPI Masters Support Fellowship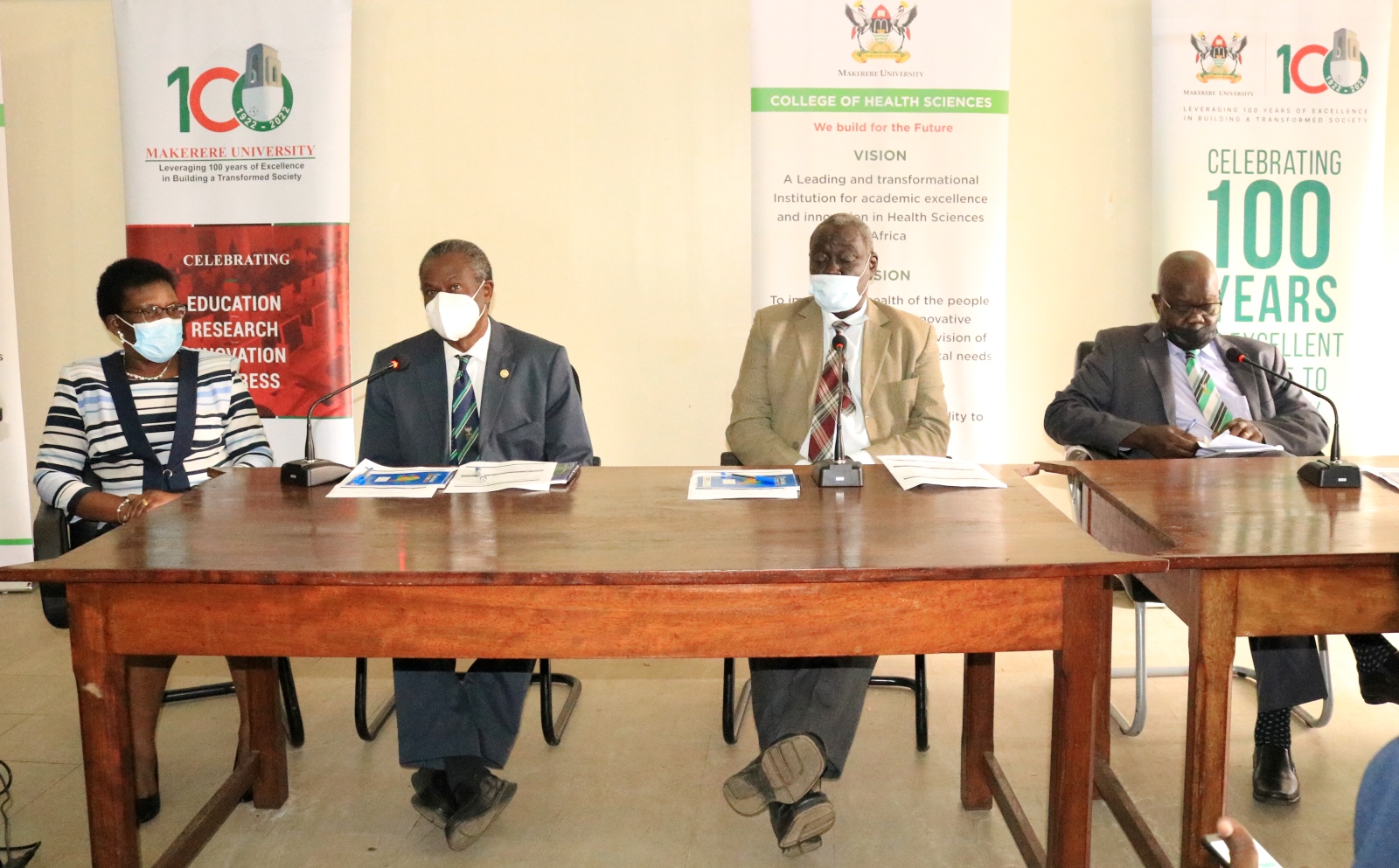 Applications are invited for the Health Professional Education Partnership Initiative (HEPI-SHSSU) Masters fellowship programme support from postgraduate students of:
Makerere University College of Health Sciences (MakCHS)
Kabale University School of Medicine
Clarke International University
Faculty of Health Sciences, Busitema University
The programme will support graduates in their final year of training leading to the award of a Masters degree on any of the Master's graduate training programs at the stated University for a maximum of 19 successful candidates.
The closing date for the receipt of applications is 30th September 2022.
Inquiries and Applications must be submitted to hepishssu@gmail.com
See attachment for more details 
Call for Applications: Faculty Research Training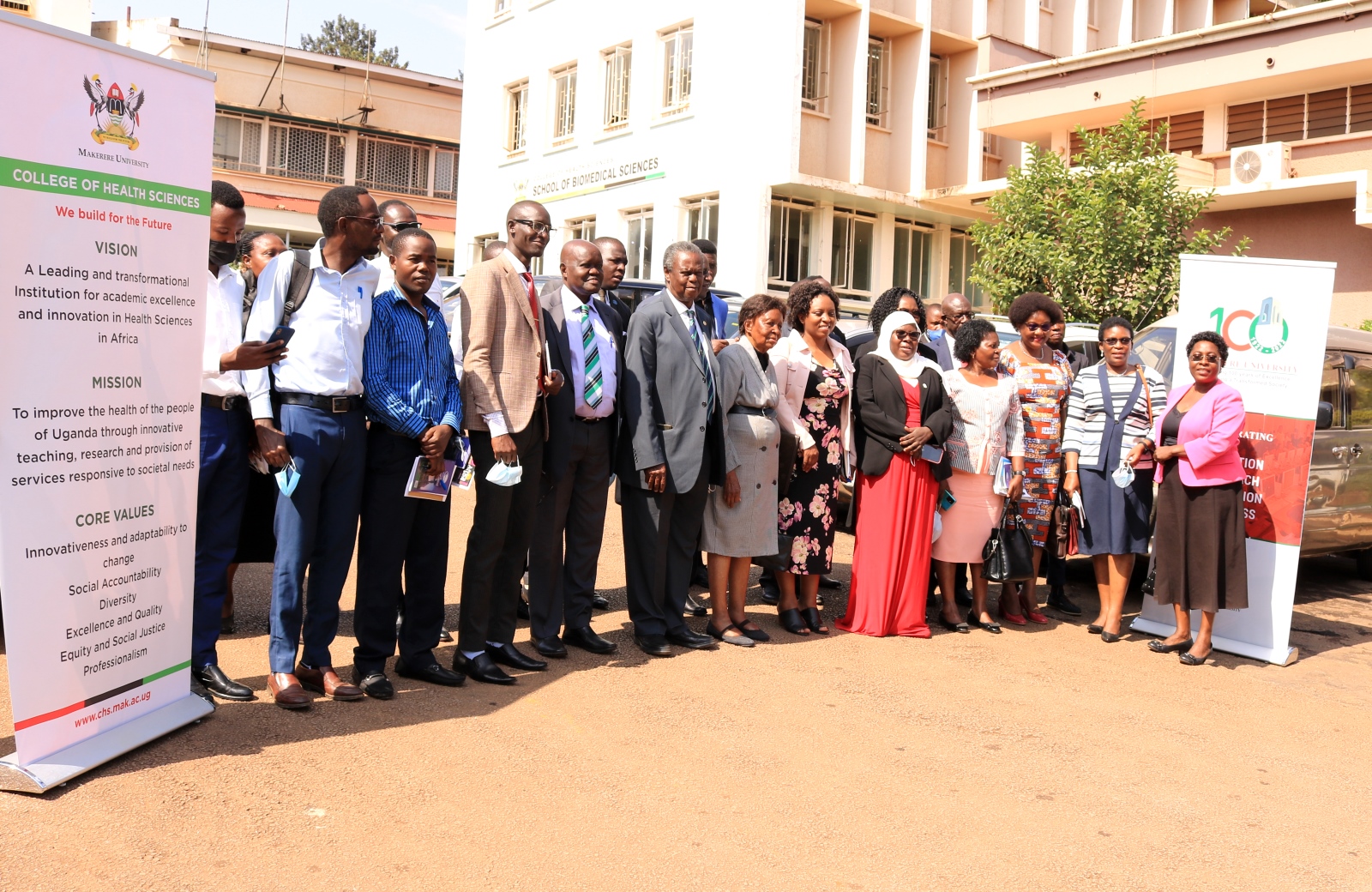 Applications are invited from faculty at Makerere University College of Health Sciences, Kabale School of Medicine, and Clarke International University to undertake training in research.
Limited research funding will be available for research focusing on community-based, clinical, operational, health professions education, epidemiological, biomedical, and research in Communicable Diseases (e.g. HIV/AIDS, malaria, tuberculosis, etc.) or non-communicable diseases of importance to Uganda.
Up to 15 applicants will be selected and they will undergo a brief (2 days) didactic training in research proposal development prior to embarking on their research projects. Up to 4,000 US dollars per applicant (depending on budget) will be available to support the research.
The closing date for the receipt of applications is 3rd October 2022.
Inquiries can be forwarded to the PI, HEPISU Program on hepishssu@gmail.com
See attachment for more details