Mak New Vision Pull-out: Innovating for the Future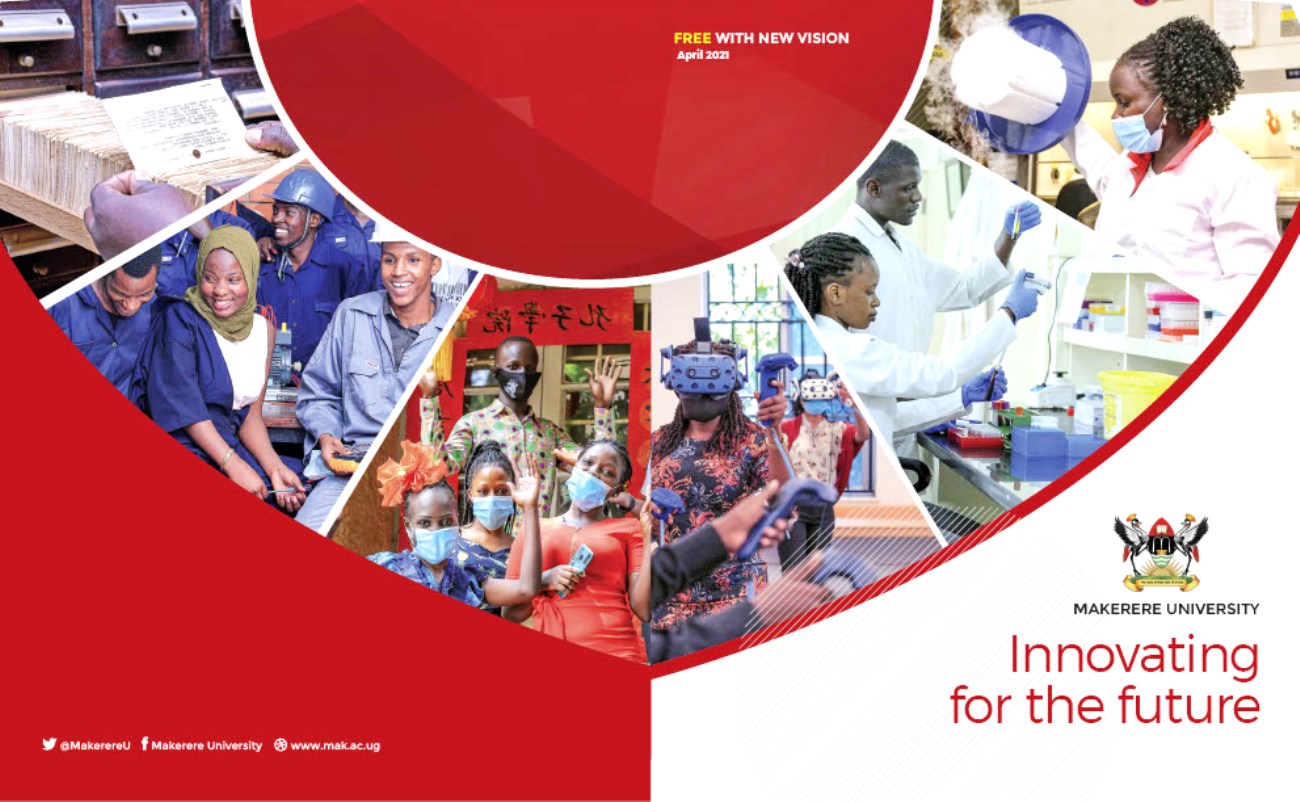 Makerere University research, innovations and strategic direction have been featured as a pull-out in the New Vision newspaper of Thursday 22nd April 2021. The pull-out has as its leading voice an interview with the First Lady and Minister of Education and Sports, Hon. Janet Kataaha Museveni, with the rallying call "We must be masters of our future".
The pull-out also features an article by the Chairperson of Council, Mrs. Lorna Magara entitled "Our future is research". Therein, she discusses Makerere University's focus to transform into a research-led university as outlined by the Strategic Plan 2020-2030.
The Vice Chancellor, Prof. Barnabas Nawangwe then outlines the reforms being undertaken in the University based on findings that "No organisation can run efficiently and effectively without the appropriate governance structures. This is even more important for a complex organisation like Makerere University, with multiple stakeholders and numerous international links and partnerships."
Do not miss your free hard copy in today's New Vision or see Downloads for the soft copy.
Dr Ruhweza provides missing link in our university education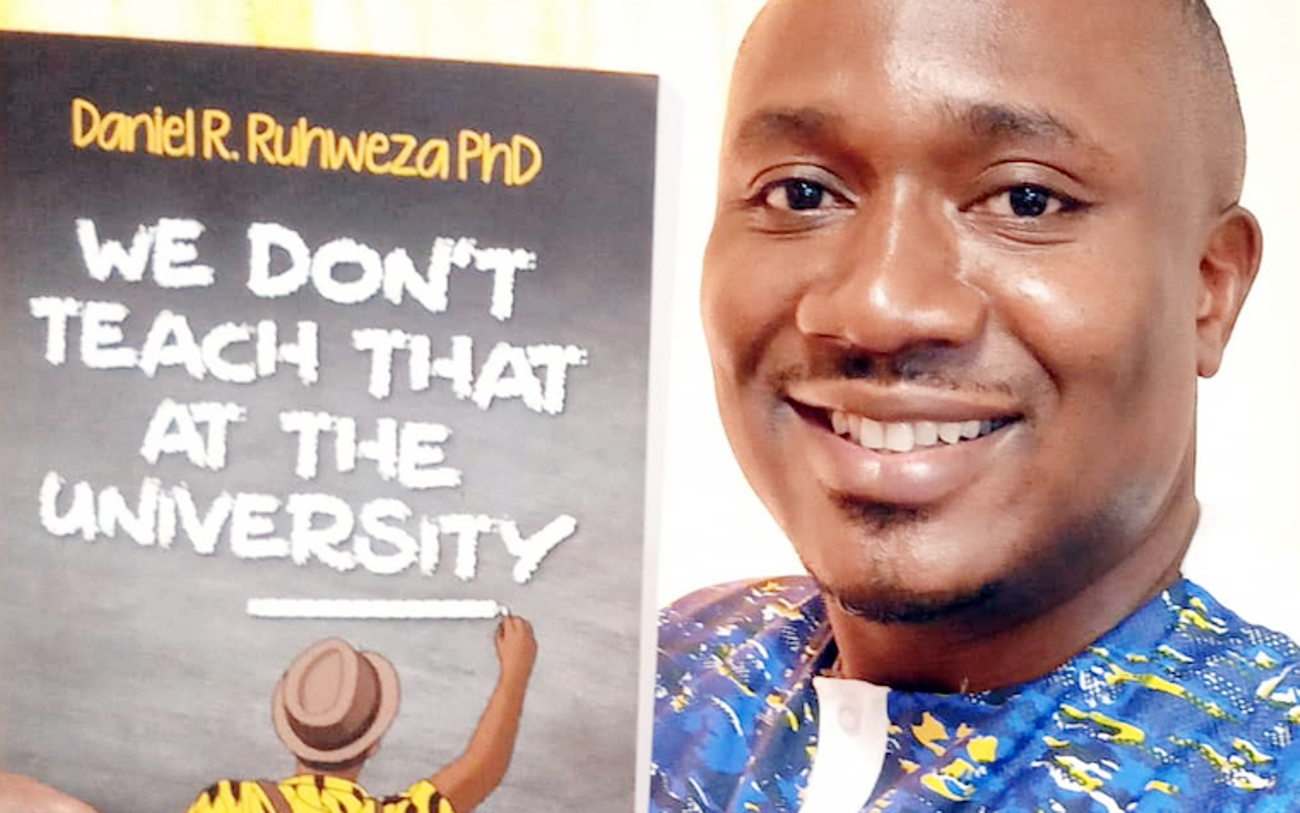 By David Lumu
How does one survive in this world which has been classified as VUCA [volatile, uncertain, complex and ambiguous]?
What survival skills are needed in this world? Is the university education still relevant to the needs of the world? Why would a young graduate ask for career advice a few days after graduation?
Why do parents have to look for jobs for their graduate children even after spending a lot of money educating them? Why do employers find it difficult to employ this generation termed as Millennials? How can those involved in policymaking and university education respond relevantly to the challenges faced today?
Those and more questions are answered in this 170-page book that challenges the reader's mind to reason without bias or emotion in order to realise one's ability. 
About the author
Daniel Ronald Ruhweza is on a mission to bring transformation to the nation of Uganda by raising a generation of young people to achieve their fullest potential while honouring God, their families and the nation.
He is patron of the Makerere University Christian Law Students Union, as well as Makerere Moots Society. He has also started student-focused initiatives such as The Manhood Vs. Maleness Conversation, Be The Change You Want to See, as well as a Book Club for university students.
Makerere Fund starts open days for colleges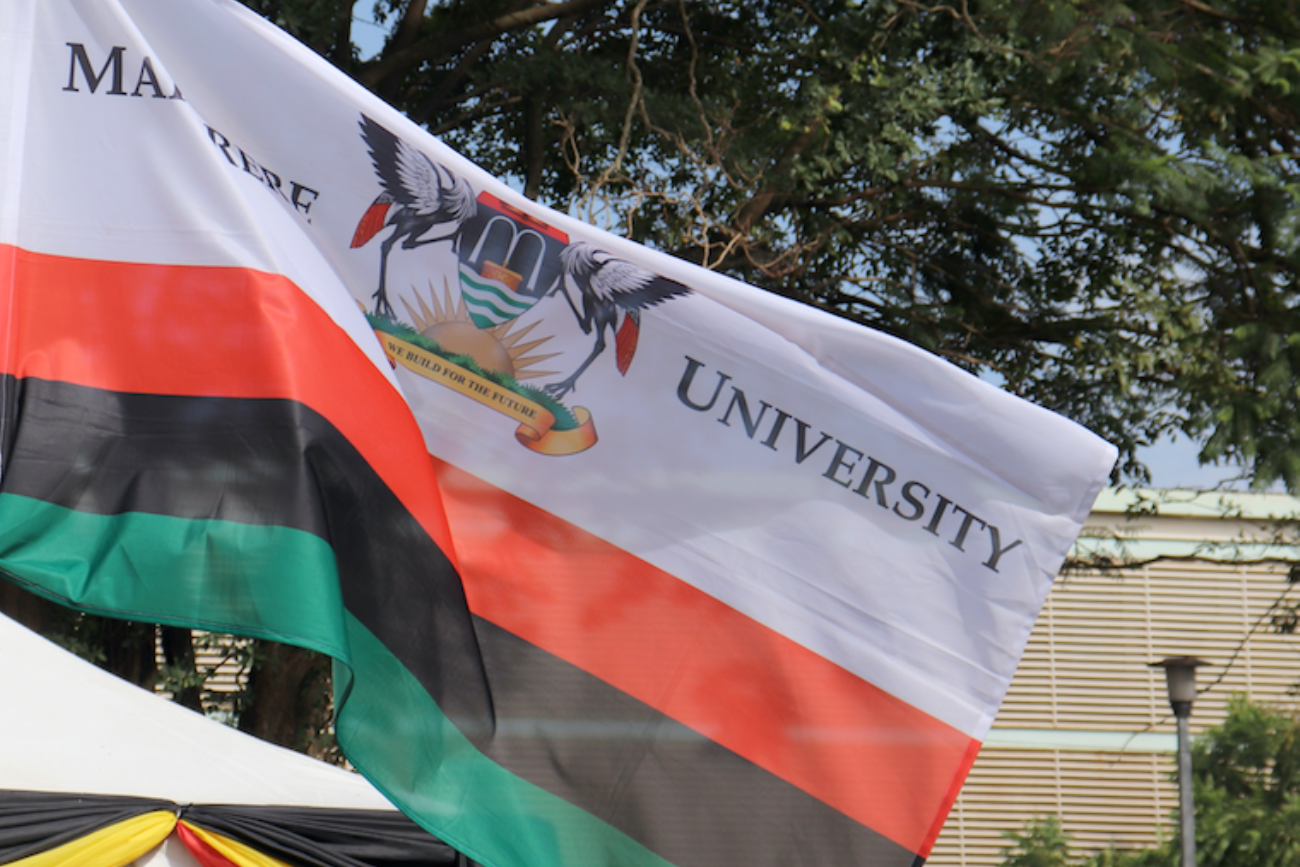 By John Musinguzi
Makerere University Research and Innovations Fund (Mak-RIF) has started scheduling and holding open days for each of the university's colleges to showcase research findings and products from projects Mak-RIF has funded or supported.
This was disclosed by Prof William Bazeyo, the chairperson of the Fund, at the open day for the College of Humanities and Social Sciences (CHUSS) on April 29, 2021 at the Arts Quadrangle, Makerere University.
"The Mak-RIF team will schedule and hold open days in all colleges at Makerere University. It is in such engagements that we shall be able to engage so that we share about the good work we are all doing," he said.   
So far, the College of Computing and Information Sciences (CoCIS) has held its own open day on April 15, followed by CHUSS.
In two years, CoCIS received 24 project grants while CHUSS received 61. After two weeks, the College of Health Sciences will follow; exhibiting at Mulago hospital.
Innovation exhibition unveils tricks to boost the economy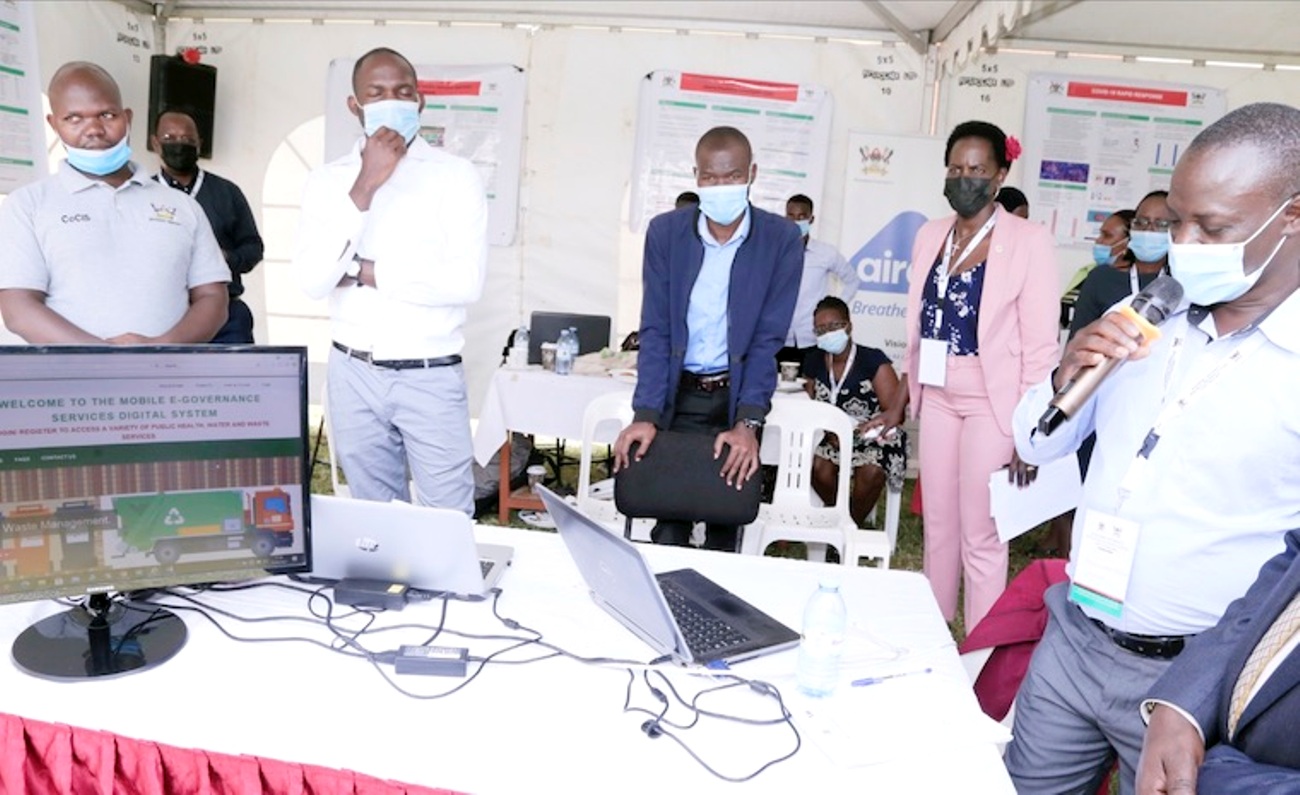 By Ernest Jjingo
On April 15, the Makerere University Research and Innovation Fund organised an exhibition for the public to engage with some of the researchers and innovators from Makerere University College of Computing and Information Sciences (CoCIS). 
As ERNEST JJINGO writes, the Shs 60bn fund has empowered hundreds of innovators to provide key solutions in the sectors of health, farming as well as information and communications technology.
At the College of Computing and Information Sciences, dozens of exhibitors were on hand to welcome guests for the special event.
In many ways, it was sort of accountability for each exhibitor's grant. Unlike farming exhibitions where exhibits are material stuff, most of this exhibition was digital and touched areas of taxation, healthcare as well as small and medium enterprises (SMEs).
For one, Alex Mwotil stood out with his development of Crane Cloud, an open-source multi-cloud service layer for highly available cloud-based services in Africa.
Basically, Crane Cloud helps you to avoid the complexity and high expense of purchasing and managing a user's own physical servers and other related infrastructure. Mwotil explained that Crane Cloud manages the infrastructure while you the user manage your applications and you get to only pay for what you use.