Winners of NextGen East African Innovator Programme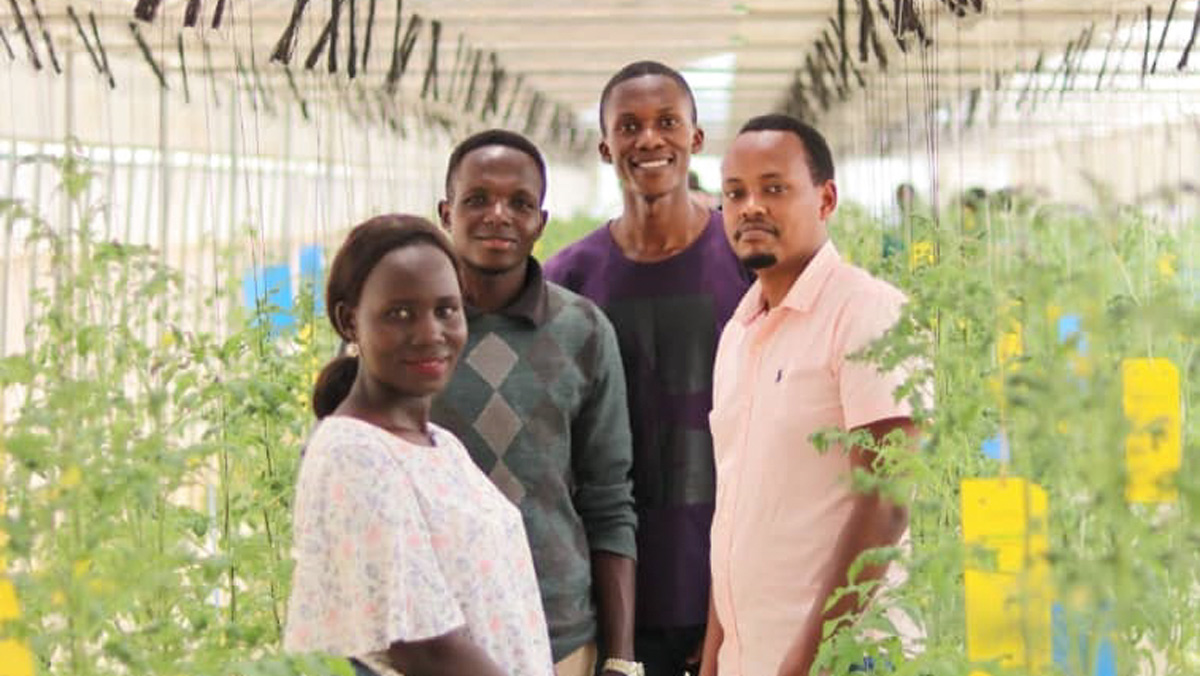 Four student teams from across East Africa have won a competition seeking innovative solutions to address food-related challenges.
The United Nations World Food Programme (WFP) Innovation Hub for Eastern Africa partnered with the Technical University of Denmark's DTU Skylab FoodLab, the Hult Prize Foundation and the Ministry of Danish Affairs to launch the first NextGen East African Innovators Programme.
Nine teams of student innovators from Kenya, Sudan, Ethiopia, Uganda and Rwanda were selected out of 156 applicants to participate in a virtual bootcamp to further develop their concepts and take part in a culminating pitch competition on 18 March 2021.
Students had the opportunity to work with qualified facilitators and experts to improve their skills in areas such as value proposition, sustainable business development, pitching and fine-tuning their venture concepts.
Four winning teams were selected at the pitch event to take part in a part-virtual, part-in-person programme with the DTU Skylab FoodLab, which is the food systems change lab of the Technical University of Denmark´s innovation hub. The teams are from Ethiopia, Uganda and two from Kenya. One of the Kenyan teams is made up of refugees based in Kakuma who are originally from South Sudan and the Democratic Republic of Congo.
Participants in the programme will receive virtual mentoring and take part in inspirational lectures in preparation for a month-long trip to DTU focusing on intensive prototyping and research. When they return home, they will continue to interact with DTU staff virtually and exchange ideas with DTU Skylab FoodLab students.
They will also be able to connect with Skylab Experts and DTU's strong global network of innovators and entrepreneurs. DTU National Food Institute will also be a partner in the activities and will provide scientific support and access to facilities during the programme.
"I believe that this collaboration will provide the winners of the NextGen with the possibility of living a full DTU experience and bringing back to their regions relevant knowledge that can be shared with other team members and among other fellow innovators," said Roberto Flore, head of the DTU Skylab FoodLab.
"This is also a fantastic opportunity for the DTU Skylab FoodLab community to connect and exchange ideas with a group of bright innovators such as the winners of the NextGen East African Innovators Programme. I believe this kind of interaction will immensely enrich our DTU students," Flore added.
The winning teams are:
Tripple P (Kenya)
Tripple P is a social enterprise dedicated to providing eco-friendly and affordable fertilizer and feed made from soldier fly larvae.
Quote on winning:
"WFP Next Gen Innovators brings together the greatest innovators in the region. We are humbled to have won in a pool of such incredible talent. We are also very excited and can't wait for the start of a hopefully long relationship with DTU Skylab FoodLab and the continuation of the relationship with the WFP Regional Bureau for Eastern Africa."
Team Contact Person
Gloria Cherono (Team lead)
Kenyatta University
AgriOT (Uganda)
An AI-Based greenhouse system using Internet of Things technology capable of delivering quality produce by controlling unpredictable weather conditions to ensure sufficient and consistent food production throughout the year.
Quote on winning:
" Winning is not just about being the first. It's about working harder every day, building one another and constantly improving ourselves to be better than the day before, and being part of WFP innovation hub helped us achieve these goals. It has been an awesome experience interacting with other participants and hope we can inspire other innovators to join the hub to help improve their ideas and transform their communities and Africa as a whole."
Team Contact Person
Derrick Locha
Makerere University
Read more here…
Dr Ruhweza provides missing link in our university education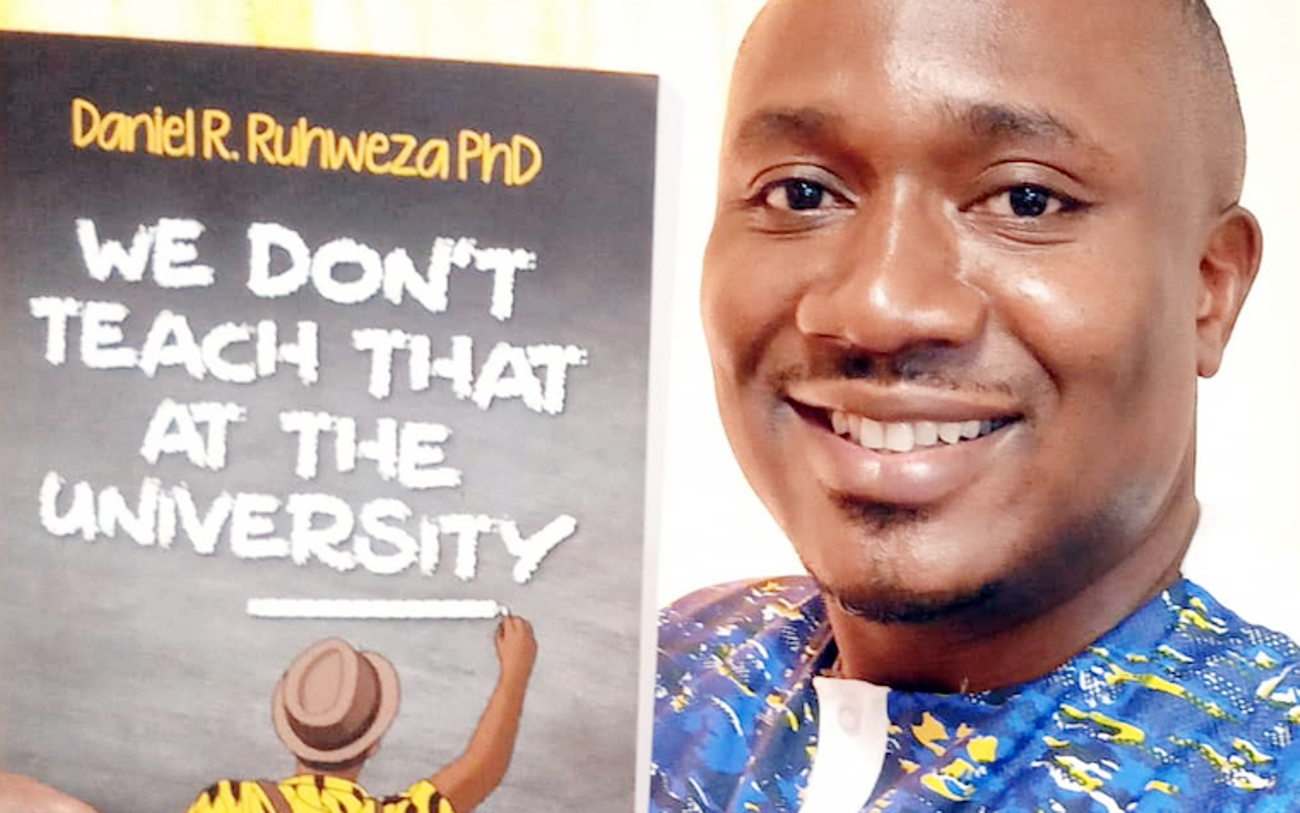 By David Lumu
How does one survive in this world which has been classified as VUCA [volatile, uncertain, complex and ambiguous]?
What survival skills are needed in this world? Is the university education still relevant to the needs of the world? Why would a young graduate ask for career advice a few days after graduation?
Why do parents have to look for jobs for their graduate children even after spending a lot of money educating them? Why do employers find it difficult to employ this generation termed as Millennials? How can those involved in policymaking and university education respond relevantly to the challenges faced today?
Those and more questions are answered in this 170-page book that challenges the reader's mind to reason without bias or emotion in order to realise one's ability. 
About the author
Daniel Ronald Ruhweza is on a mission to bring transformation to the nation of Uganda by raising a generation of young people to achieve their fullest potential while honouring God, their families and the nation.
He is patron of the Makerere University Christian Law Students Union, as well as Makerere Moots Society. He has also started student-focused initiatives such as The Manhood Vs. Maleness Conversation, Be The Change You Want to See, as well as a Book Club for university students.
Makerere Fund starts open days for colleges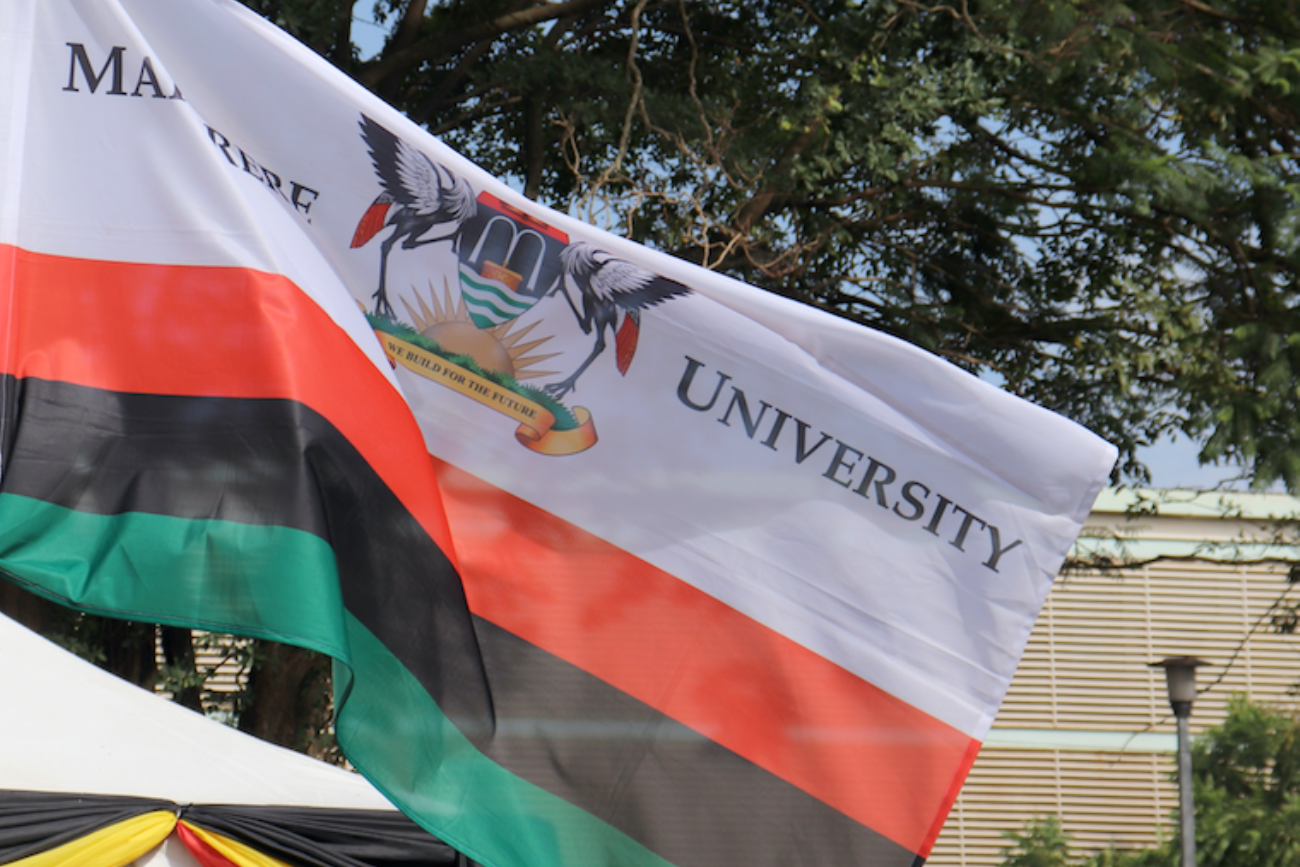 By John Musinguzi
Makerere University Research and Innovations Fund (Mak-RIF) has started scheduling and holding open days for each of the university's colleges to showcase research findings and products from projects Mak-RIF has funded or supported.
This was disclosed by Prof William Bazeyo, the chairperson of the Fund, at the open day for the College of Humanities and Social Sciences (CHUSS) on April 29, 2021 at the Arts Quadrangle, Makerere University.
"The Mak-RIF team will schedule and hold open days in all colleges at Makerere University. It is in such engagements that we shall be able to engage so that we share about the good work we are all doing," he said.   
So far, the College of Computing and Information Sciences (CoCIS) has held its own open day on April 15, followed by CHUSS.
In two years, CoCIS received 24 project grants while CHUSS received 61. After two weeks, the College of Health Sciences will follow; exhibiting at Mulago hospital.
Innovation exhibition unveils tricks to boost the economy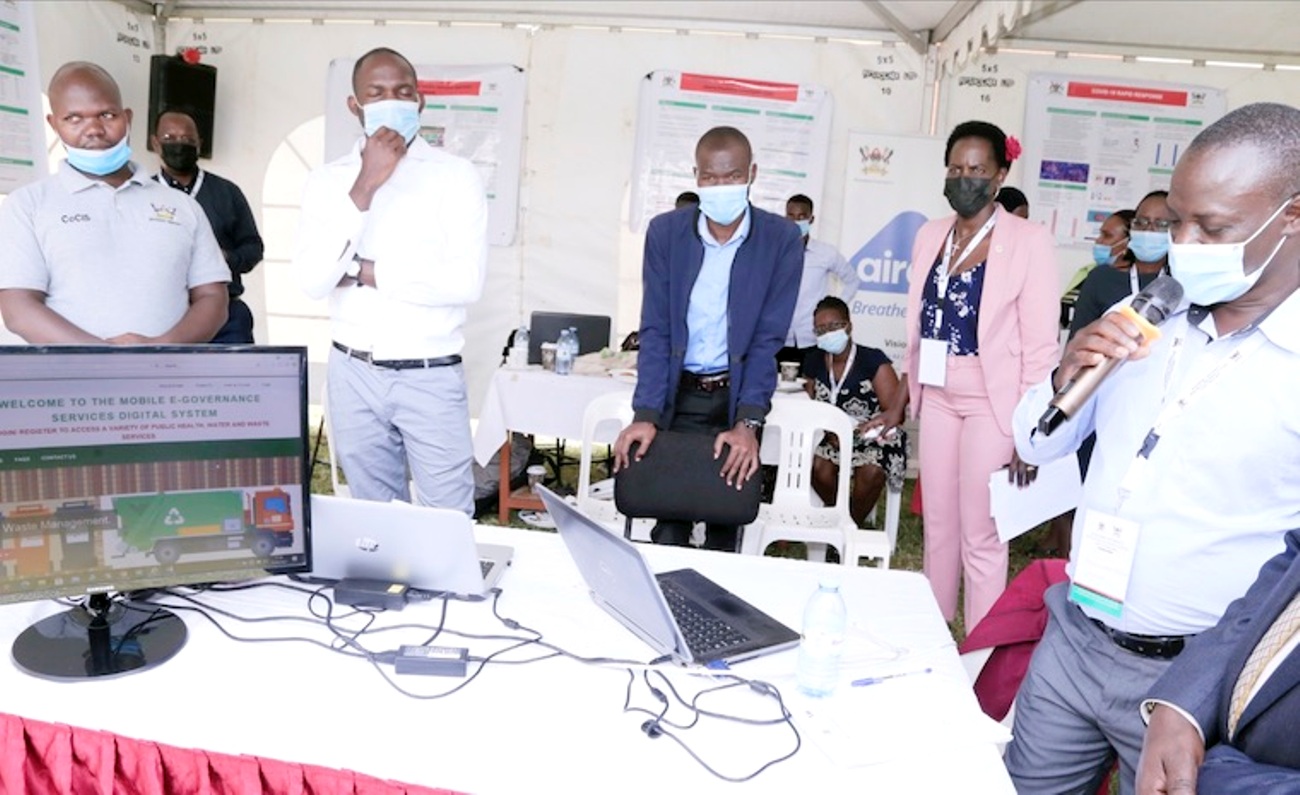 By Ernest Jjingo
On April 15, the Makerere University Research and Innovation Fund organised an exhibition for the public to engage with some of the researchers and innovators from Makerere University College of Computing and Information Sciences (CoCIS). 
As ERNEST JJINGO writes, the Shs 60bn fund has empowered hundreds of innovators to provide key solutions in the sectors of health, farming as well as information and communications technology.
At the College of Computing and Information Sciences, dozens of exhibitors were on hand to welcome guests for the special event.
In many ways, it was sort of accountability for each exhibitor's grant. Unlike farming exhibitions where exhibits are material stuff, most of this exhibition was digital and touched areas of taxation, healthcare as well as small and medium enterprises (SMEs).
For one, Alex Mwotil stood out with his development of Crane Cloud, an open-source multi-cloud service layer for highly available cloud-based services in Africa.
Basically, Crane Cloud helps you to avoid the complexity and high expense of purchasing and managing a user's own physical servers and other related infrastructure. Mwotil explained that Crane Cloud manages the infrastructure while you the user manage your applications and you get to only pay for what you use.