Mak Launches Book on Agriculture and Ecosystem Resilience in Sub-Saharan Africa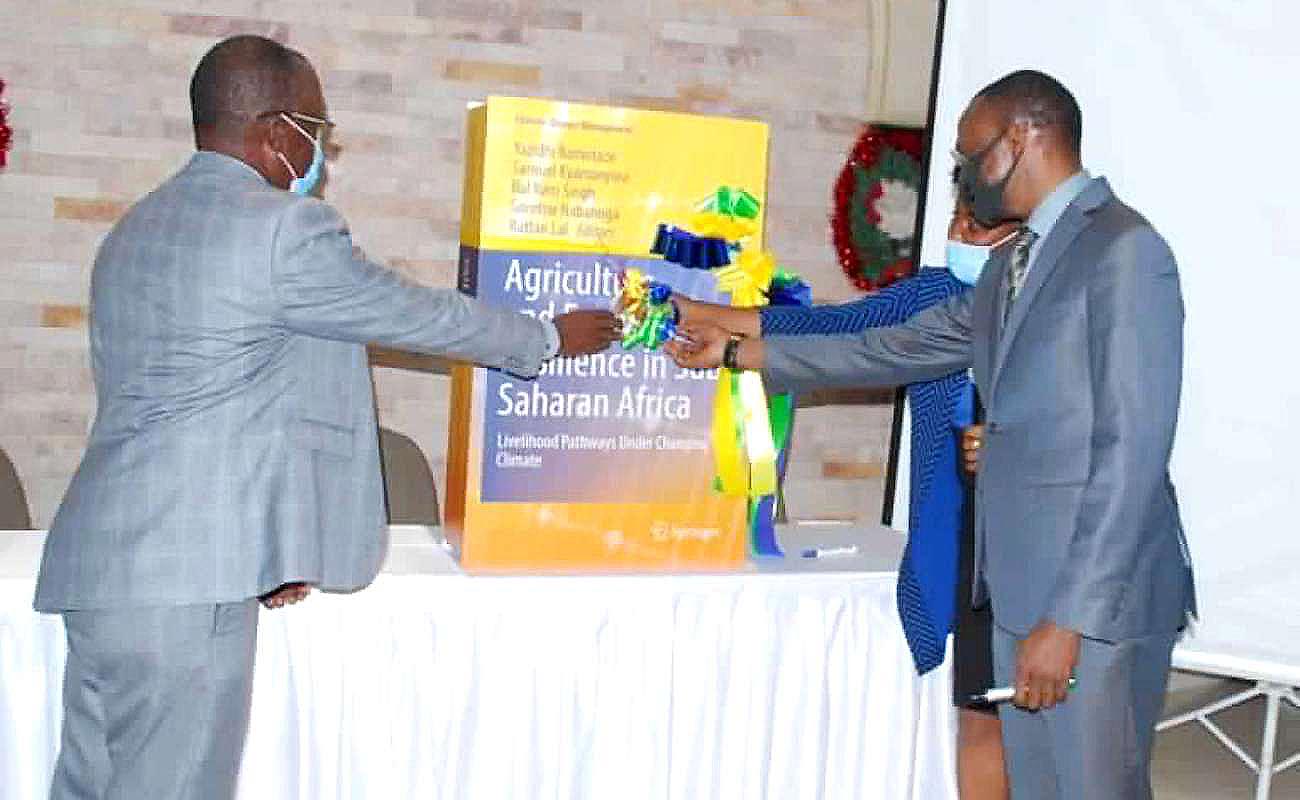 Makerere University on 4th December 2020, launched a book titled, "Agriculture and Ecosystem Resilience in Sub Saharan Africa". The book is one of the outputs of the project titled "Regional Capacity Building for Sustainable Natural Resource Management and Agricultural Productivity under Changing Climate" (CAPSNAC).
CAPSNAC is Collaborative Project involving four institutions, one in the North and three in the South. These included: Makerere University-Uganda, Addis Ababa University-Ethiopia; University of Juba-South Sudan, Norwegian University of Life Sciences-Norway.
Makerere University is the lead institution of the project based in CAES, with Prof. Samuel Kyamanywa, as the Principal Investigator (PI). It was funded by NORAD through the NORHED program to a tune of NOK 20 million.
The book was edited by Assoc. Prof. Yazidhi Bamutaze as the Lead editor, and had Prof. Samuel Kyamanywa and Assoc. Prof. Gorettie Nabanoga as Co-editors. Others from partnering institutions were Prof. Bal Ram Singh and Rattan Lal.
Giving the citation the lead editor Assoc. Prof. Yazidhi Bamutaze said the volume discusses emerging contexts of agricultural and ecosystem resilience in Sub Saharan Africa, as well as contemporary technological advances that have influenced African Livelihoods.
In six sections, he said the book addresses the sustainable development goals to mitigate the negative impacts on agricultural productivity brought about by climate change in Africa while some of the challenges assessed include soil degradation, land use changes, natural resource mismanagement, declining crop productivity, and economic stagnation.
The book, Dr. Bamutaze said, will be of interest to researchers, NGOs, and development organizations. Section 1 focuses on climate risk management in tropical Africa. Section 2 addresses the water-ecosystem-agriculture nexus, and identifies the best strategies for sustainable water use.
CAES Freshers Trained on ODEL Method of Teaching and Learning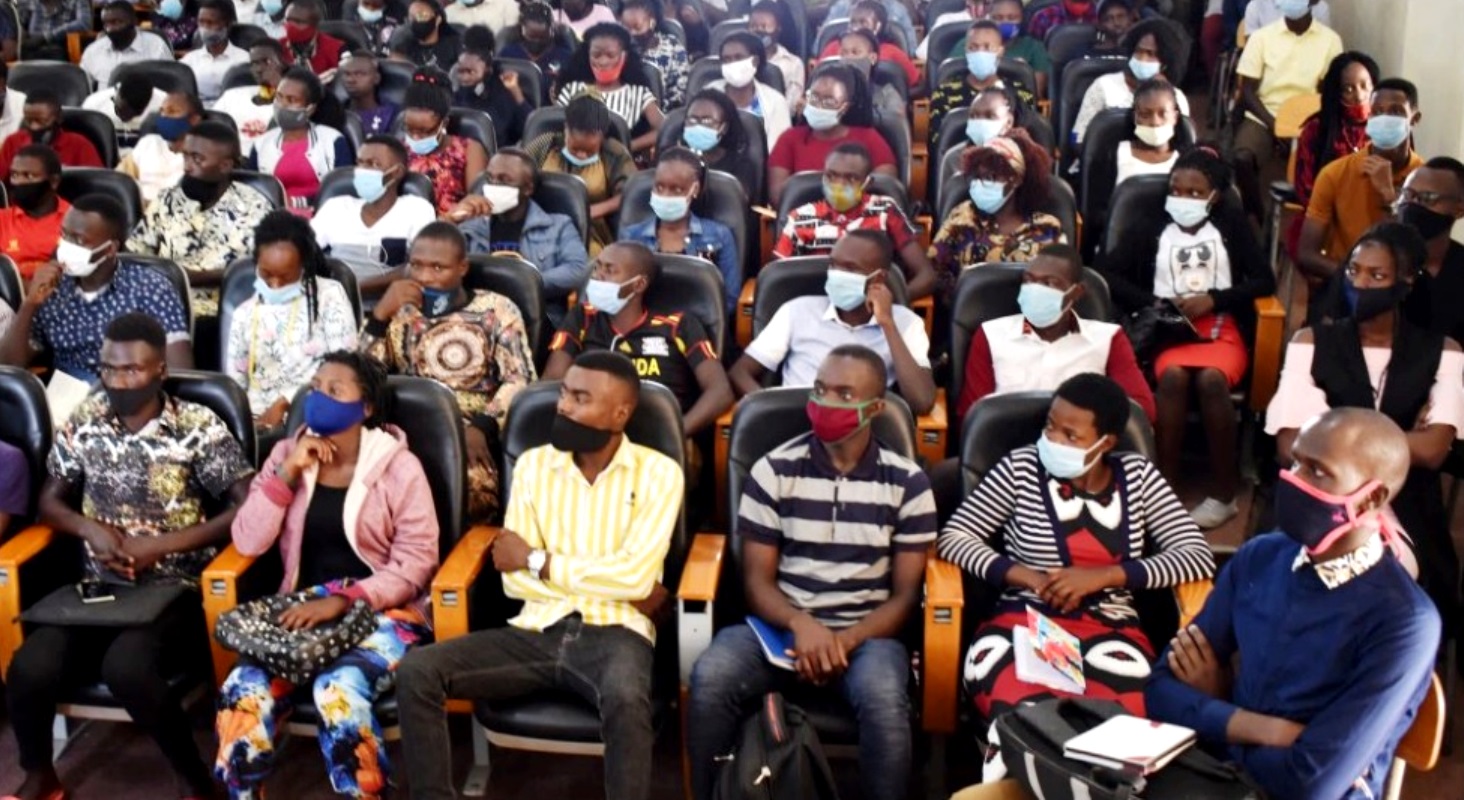 Officials from the Makerere University Institute of Open, Distance and e-Learning (IODeL) have allayed students fears over the costs of internet connectivity as the university adopts blended learning amidst the COVID-19 Pandemic.
While introducing first year students from the College of Agricultural and Environmental Sciences (CAES) to the ODEL based method of teaching and learning, Dr. Samuel Siminyu told freshers that they will be able to access the Makerere University e-learning Environment (MUELE)  and  other learning platforms at Zero rate.
On 24th February 2021, over 500 first year students from the CAES converged at the Conference Hall in the School of Food Technology, Nutrition and Bio engineering for training on the theory and demonstration of what technologies they will use to help them learn.
The training of freshers follows the strategy that government has adopted of staggering whereby students are on campus for short periods and in this particular semester for one month, and out  working remotely for the rest of the two months.
Dr. Siminyu said because of the adoption of blended learning which is a mix of the traditional face-to-face and online learning, the university is migrating from what was familiar to the unfamiliar territory by beginning with freshers' introduction to this type of learning.
Wageningen Online Courses with Scholarship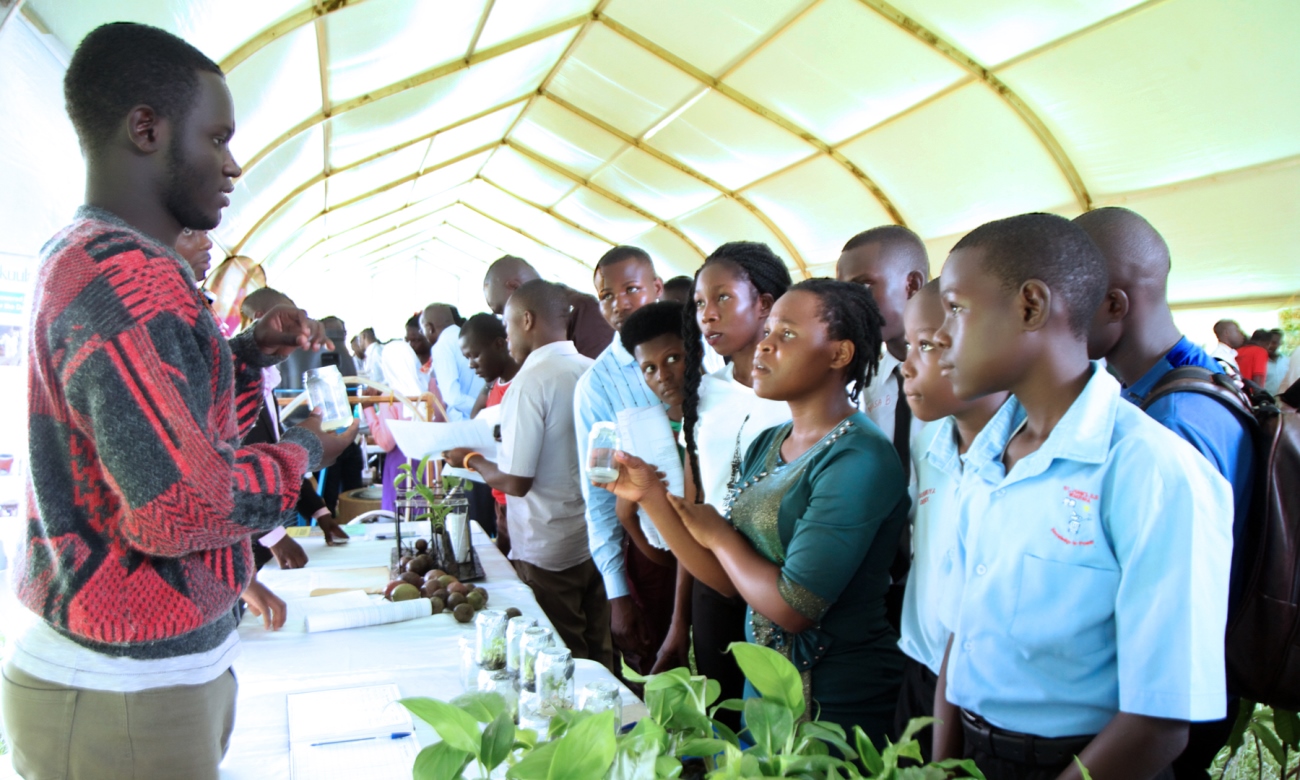 Apply for a scholarship for one of these online courses before 16 March 2021. After this deadline you can still register for the course when you have other sources of financing until an average of 6 weeks before the start of the course.
List of Courses
Food Security in a Changing Climate 2021
Farmer Agency for Rural Economies 2021
Feeding Cities: Improving Food Systems in Urban Areas 2021
Lost Harvest and Wasted Food 2021
Plant Genetic Resources and Resilient Seed Systems for Sustainable Food Security 2021
Local Economic Development: towards Local Agribusiness Cluster Development 2021
Facilitating Multi-Stakeholder Partnerships to Foster Sustainable and Inclusive Food Systems 2021
Youth Entrepreneurship in Agriculture and Changing Food Systems 2021
Engage Young People Towards Climate and Social Resilience 2021 [French]
Global One Health: towards Human, Animal and Plant Health 2021
Responsible Aquaculture Development 2021
Highlights of 16 Years of Soybean Research at Makerere University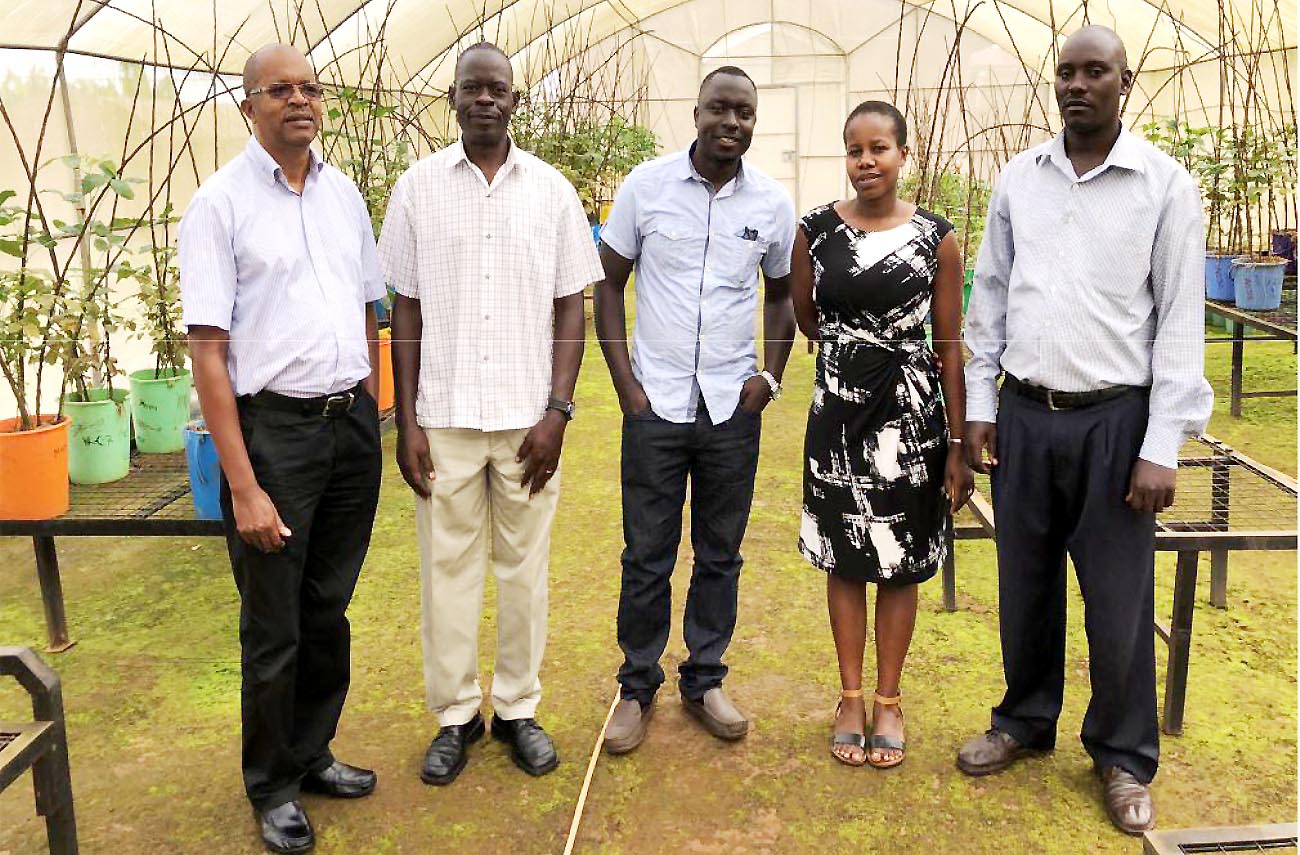 Sixteen years of soybean research at Makerere University have led to a rapid increase in the number of industries engaged in processing soybean in Uganda and neighbouring countries.
This report provides highlights of the contribution of rust-resistant soybean varieties to the agricultural sector in Uganda. It contains forward-looking research results based on current research findings and forecasts made by the Centre for Soybean Research and Development from 2002 to 2018.
Soybean was first introduced in Uganda way back in 1908. Its production was emphasized to combat malnutrition and to provide soldiers with highly nutritious food during the Second World War. Like most new crops, soybean was not readily accepted by the local people based on claims that it depleted soil fertility, could not be cooked like commonly known legumes, had beany flavor and lacked a readily available market.
The soybean crop was also not given consistent recognition by the National Agricultural Research System (NARS) and suffered decline in production due to a major out break of soybean rust disease in 1996.
Makerere University in collaboration with the National Agricultural Research Organization (NARO) and Vegetable Oil Development Project (VODP) of the Ministry of Agriculture Animal Industry and Fisheries (MAAIF) undertook research to control soybean rust disease and to promote and disseminate soybean seed of locally developed superior varieties.
Through efforts of the Centre for Soybean Improvement and Development (MAKCSID), the soybean rust pandemic was brought under control, through breeding and dissemination of superior varieties to the farming communities. Currently over 93% of these varieties are grown across the country.
These efforts were spearheaded by Prof. Phinehas Tukamuhabwa from the Department of Agricultural Production.
Please see Downloads for the detailed report.