Mak Holds 2nd Policy Seminar on Rural Development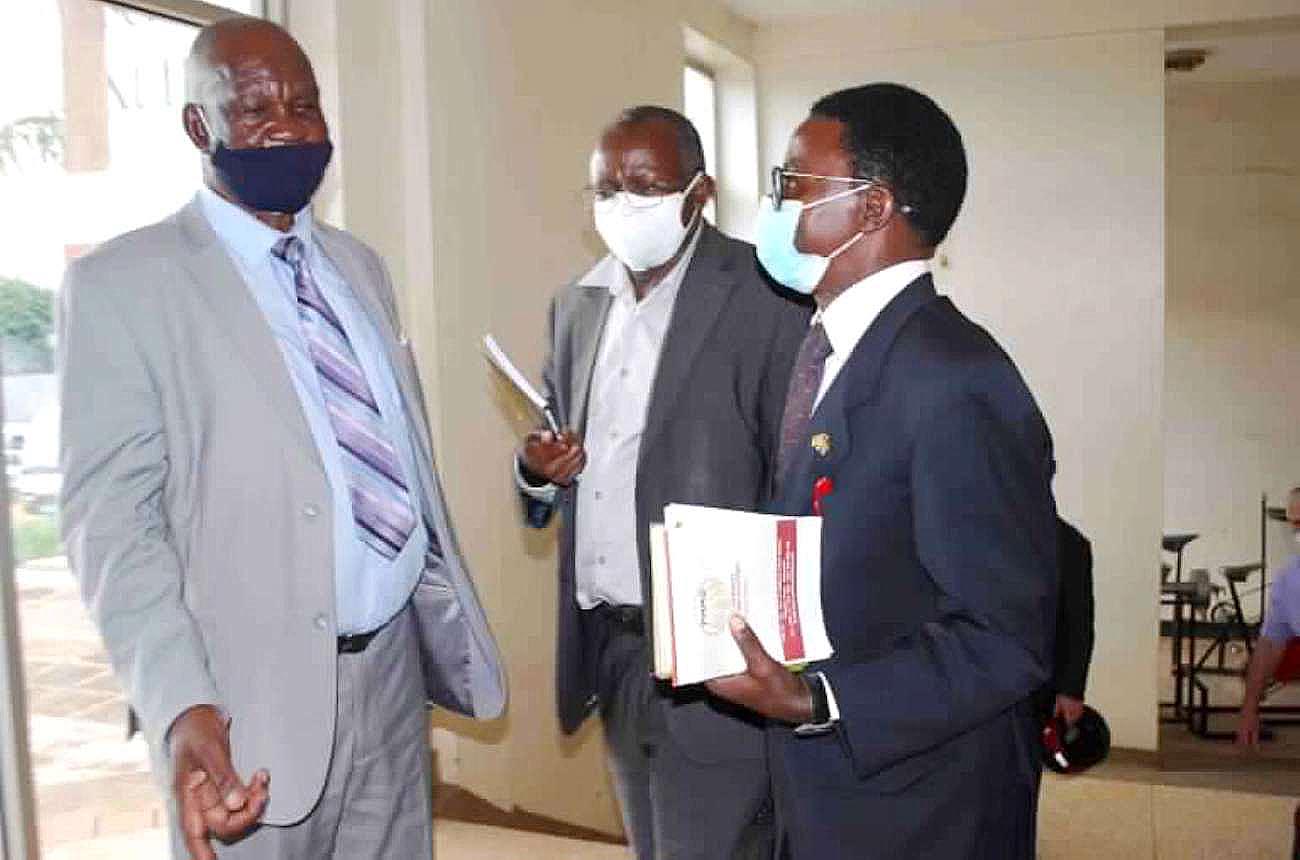 With support from the Makerere University Research and Innovations Fund (Mak-RIF) the College of Agricultural and Environmental Sciences (CAES) on 15th December 2020 held the 2nd policy seminar on Rural Development.
The seminar held at the school of Food Technology Nutrition and Bio-engineering was conducted under the topic; Agro Industrialisation in the context of Rural Development in Uganda.
Presided over by the former Minister of Agriculture Dr. Kisamba Mugerwa, the seminar was attended by Researchers, policy makers and advisors across the country. It was moderated by the Principal CAES Prof. Bernard Bashaasha, with participants attending both physically and virtually.
The presenters included Martin Fowler the Senior Agricultural Adviser USAID Uganda and Jacob Rauschendorfer the Country economist Bank of Uganda also at the International Growth Centre.
While Making a presentation titled, The current status, future prospects and possible solutions to pressing challenges both Martin Fowler and Jacob Rauschendorfer observed that COVID-19 had had a great impact on Uganda despite the fact that agriculture was declared an essential service with so much uninterrupted.
According to the presentation, during the period, there has been a reduction in turnover and sales of 30% for seeds, fertilizers, agro-chemicals, veterinary drugs, whereas raw materials' supply to processors from out-growers were negatively affected.
The presentation also indicated that Lack of data on COVID-19's impacted on SMEs, "they are more generally clear that they are a critical force in the economy but remain vulnerable"
The presentation also recommended focus on value chain observing an Urgent need to rationalise and prioritise the value-chains that are to form the focus of future national agro-industrialization efforts.
They also recommended that governments' role in fostering agro-industrial sector growth needs to be defined and respected to ensure increased budgetary support required for a more enabling environment including, electricity grid expansion, land tenure security among others.
While officiating at the seminar, the former Minister of Agriculture Dr. Kisamba Mugerwa called for coordination of all the policies related to Agriculture along the value chain. He observed the need to increase production, marketing and processing noting that increasing productivity requires concentrated areas of production in order to ease marketing.
"We need to invest in research, extension, water for production, marketing and processing, "he said.
Wageningen Online Courses with Scholarship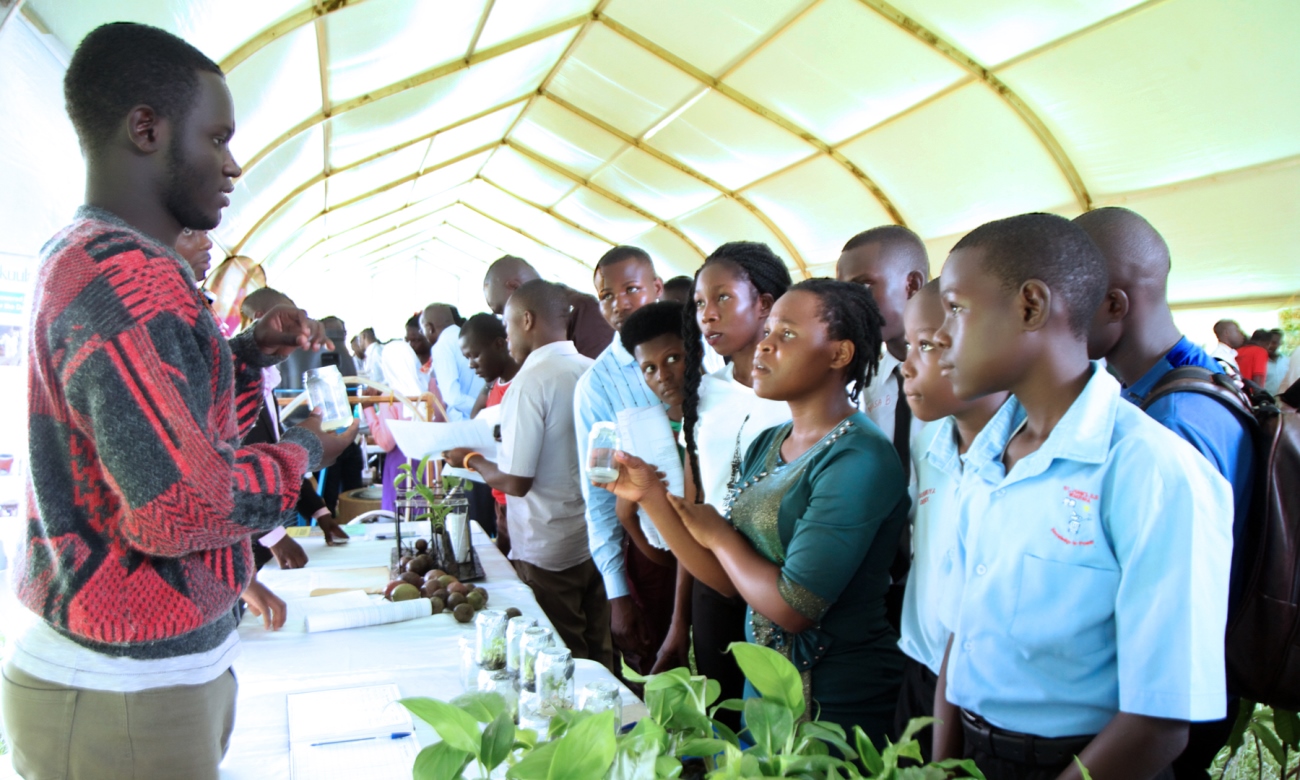 Apply for a scholarship for one of these online courses before 16 March 2021. After this deadline you can still register for the course when you have other sources of financing until an average of 6 weeks before the start of the course.
List of Courses
Food Security in a Changing Climate 2021
Farmer Agency for Rural Economies 2021
Feeding Cities: Improving Food Systems in Urban Areas 2021
Lost Harvest and Wasted Food 2021
Plant Genetic Resources and Resilient Seed Systems for Sustainable Food Security 2021
Local Economic Development: towards Local Agribusiness Cluster Development 2021
Facilitating Multi-Stakeholder Partnerships to Foster Sustainable and Inclusive Food Systems 2021
Youth Entrepreneurship in Agriculture and Changing Food Systems 2021
Engage Young People Towards Climate and Social Resilience 2021 [French]
Global One Health: towards Human, Animal and Plant Health 2021
Responsible Aquaculture Development 2021
Highlights of 16 Years of Soybean Research at Makerere University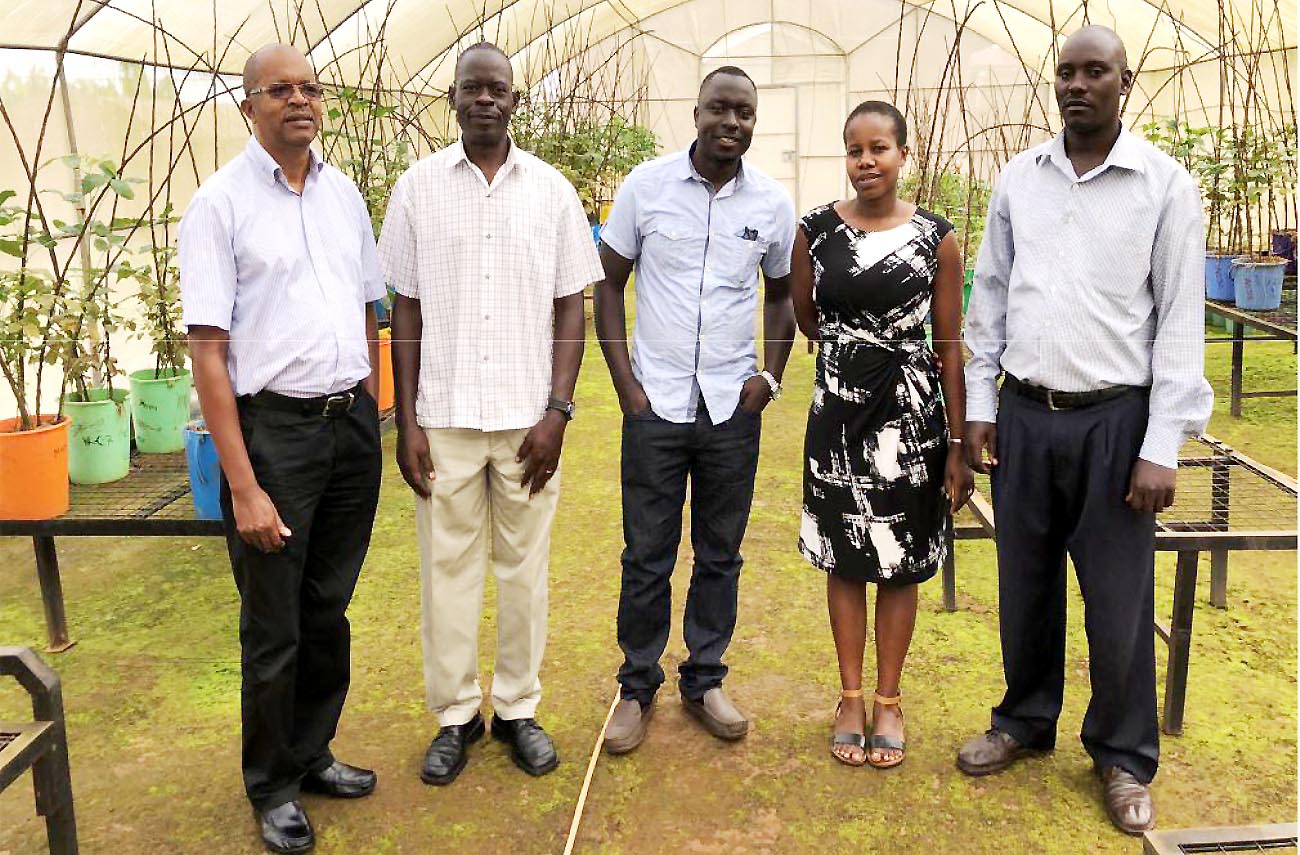 Sixteen years of soybean research at Makerere University have led to a rapid increase in the number of industries engaged in processing soybean in Uganda and neighbouring countries.
This report provides highlights of the contribution of rust-resistant soybean varieties to the agricultural sector in Uganda. It contains forward-looking research results based on current research findings and forecasts made by the Centre for Soybean Research and Development from 2002 to 2018.
Soybean was first introduced in Uganda way back in 1908. Its production was emphasized to combat malnutrition and to provide soldiers with highly nutritious food during the Second World War. Like most new crops, soybean was not readily accepted by the local people based on claims that it depleted soil fertility, could not be cooked like commonly known legumes, had beany flavor and lacked a readily available market.
The soybean crop was also not given consistent recognition by the National Agricultural Research System (NARS) and suffered decline in production due to a major out break of soybean rust disease in 1996.
Makerere University in collaboration with the National Agricultural Research Organization (NARO) and Vegetable Oil Development Project (VODP) of the Ministry of Agriculture Animal Industry and Fisheries (MAAIF) undertook research to control soybean rust disease and to promote and disseminate soybean seed of locally developed superior varieties.
Through efforts of the Centre for Soybean Improvement and Development (MAKCSID), the soybean rust pandemic was brought under control, through breeding and dissemination of superior varieties to the farming communities. Currently over 93% of these varieties are grown across the country.
These efforts were spearheaded by Prof. Phinehas Tukamuhabwa from the Department of Agricultural Production.
Please see Downloads for the detailed report.
EfD-Mak Centre at a Glance (2019-2020)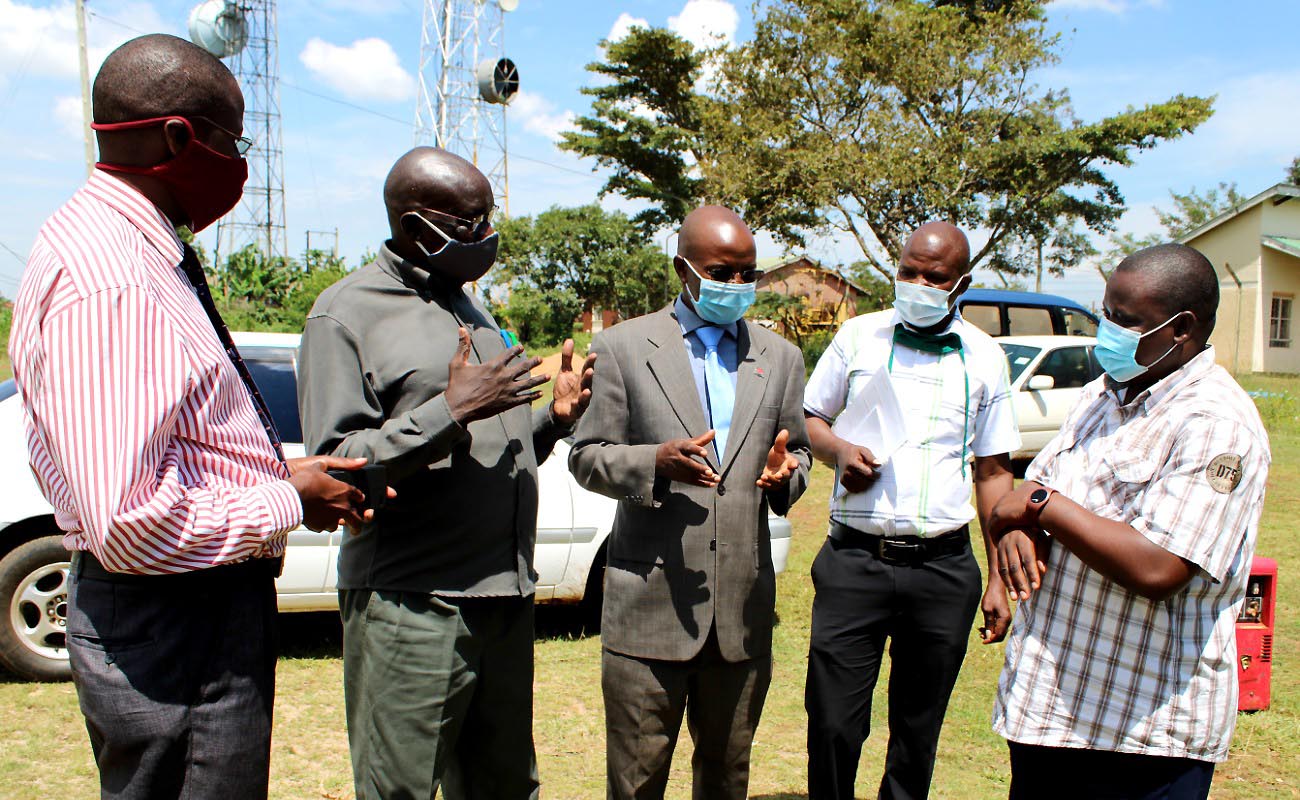 The Environment for Development initiative (EfD-Mak) Centre Uganda started its full operations in the Financial year 2019-2020. The centre went through a full process of institutionalization and established a fully functional office with Administrative staff managing its operations.
The centre has lived up to its mandate by enrolling 25 Research fellows (13 Senior Research fellows, 9 Research fellows and 1 Junior Research fellow). The centre has conducted four (4) trainings and seven (7) policy dialogues both at low and high-level and exchanged ideas and debate on the status, impact and direction of environmental policy in the country.
The centre has also conducted research, published, written policy briefs and established local and international research and policy networks with collaborating research institutions and policy makers in Government Ministries, Departments and Agencies.
This report gives you the major impact activities undertaken by the centre in its 16 months of existence.
Please see Downloads for details