Experts Call For Integration of Land Use and Transport Planning for Kampala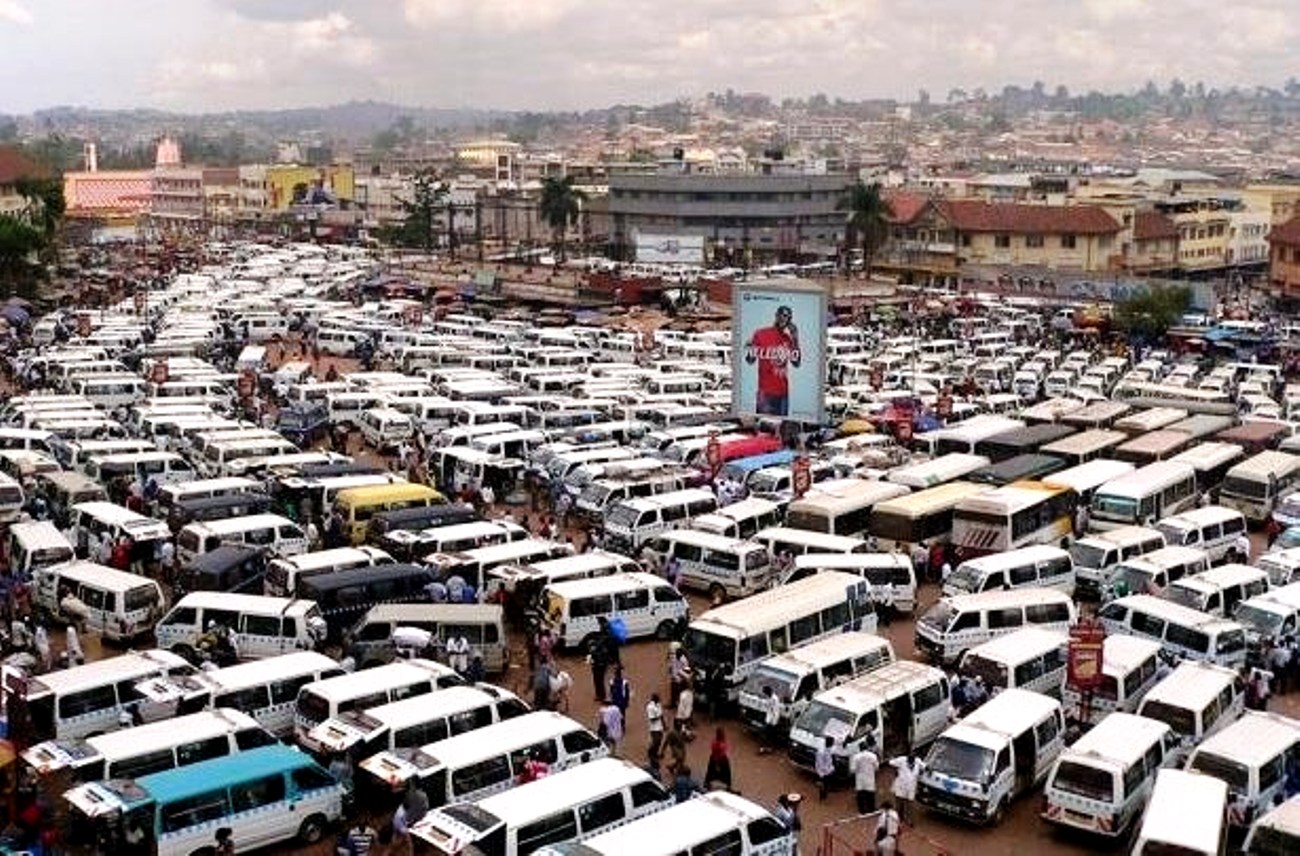 Researchers from Makerere University and officials from the Ministry of Lands, Housing and Urban Development have called on the government to integrate land use and transport planning if we are to develop the urban centres around the city.
Speaking at a public dialoague, researchers noted that there was need to decongest the city and also demarcate Kampala City boundaries. "The city is expanding yet the planning is stagnating," Prof. Henry Alinaitwe, the Principal of the College of Engineering, Design, Art and Technology (CEDAT) said.
Dr Wilson Kayom, an official from the Ministry of Lands, Housing and Urban Development said there was need to be concerned about the unprecedented population growth of the Greater Kampala Metropolitan Area.
Other challenges affecting the Greater Kampala Metropolitan Area (GKMA) include the development of slum cells, congestions on the roads and building and unplanned development.
Lack of proper transport system is affecting health of the population, the ecological system, and an acceptable urban environment for the residents of Kampala
Traffic congestion has for years been a big problem in Kampala. A typical urban road in Kampala is a single carriageway, about 4 meters wide, designed as a two-way road with each side carrying traffic in opposite direction.
The city, Dr Kayom said is affected by the unregulated taxi operations, the many Taxi parks/stages in the Central Business District (CBD), lack of separate walkways for pedestrians, lack of organized pedestrian crossings, Illegal parking along the main streets and Lack of enough traffic signals.
According to research, traffic jam costs Uganda over US$800m (over sh2.8trillion) in lost GDP annually. The country also loses 10 people per day in road accidents, according the traffic report, the highest in East Africa.
Integration of Building Information Modelling (BIM) into Construction Education; A stake holder engagement held.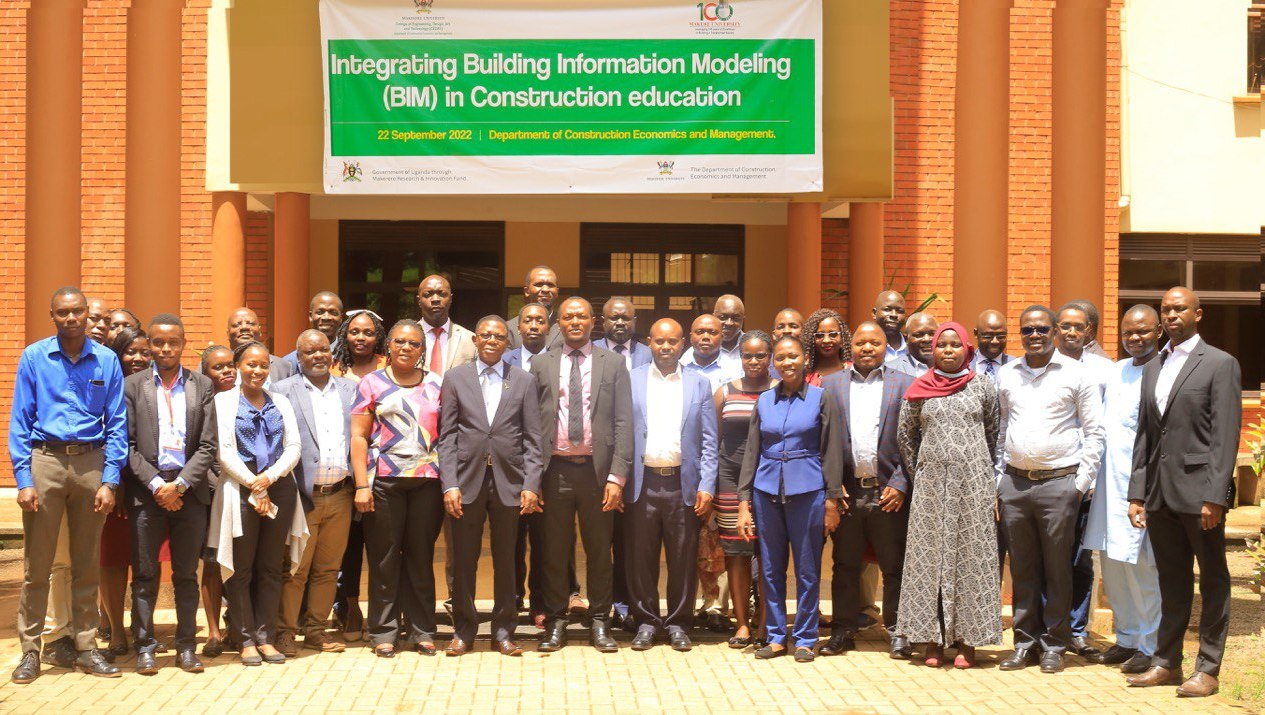 The Construction and Economics Department at the College of Engineering, Design, Art and Technology (CEDAT) is undertaking a study to explore the possibilities of mainstreaming Building Information Modelling (BIM) into the curricula.
A study supported by the Government of Uganda through the Makerere University Research and Innovations Fund (MaKRIF) is conducted by a team led by Dr. Pamela Achieng, lecturer in the Department of Construction Economics and Management at CEDAT.  The Research team is comprised of Ms. Wesonga Rachael, Mr.  Semanda Julius, Mr. Odongkara Billy Brian, Mr. Tom Mukasa and the Departmental Head, Dr. Nathan Kibwami.
MTSIFA gets into partnership with the University of Bergen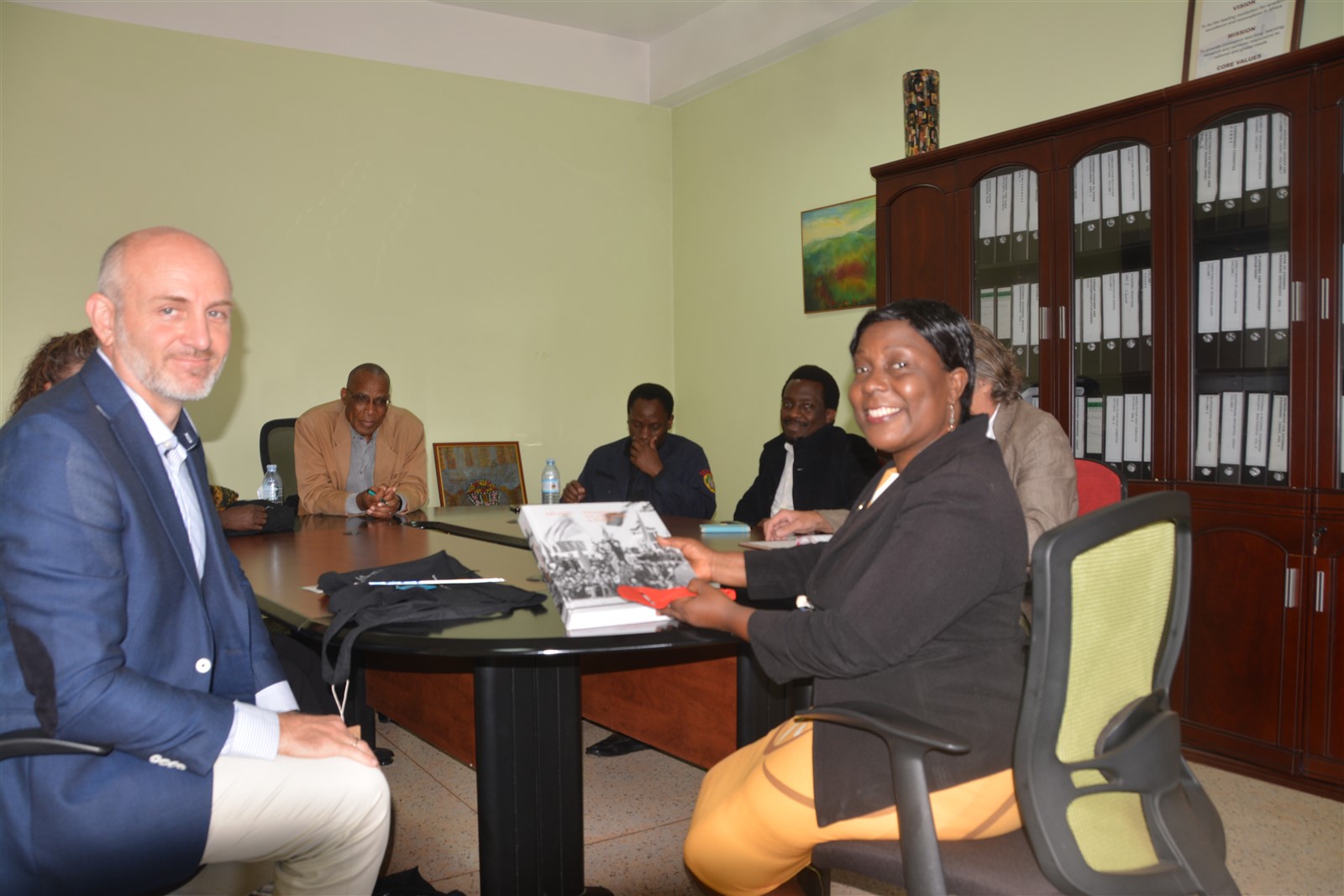 The Margaret Trowel School of Industrial and Art (MTSIFA) in the College of Engineering, Design, Art and Technology (CEDAT) Makerere University has entered into a partnership with the University of Bergen (UIB), Faculty of Art, Music and Design to work towards internalizing and nurturing local indigenous knowledge.
The project will contribute to a multidisciplinary internationalization of higher education between global south and north with art, design, music, involving the two universities and independent enterprises linked to these disciplines.
Teams from the two Universities met at the College of Engineering to further discuss the implementation details and paid a courtesy call on the Deputy Principal, Dr. Venny Nakazibwe.
Janet Goldner Fulbright Specialist Catalogue Department of Fine Art CEDAT Makerere University August 2022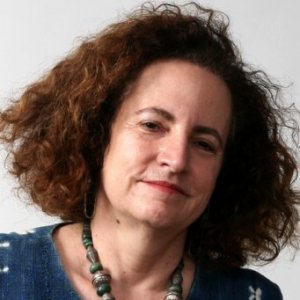 Janet Goldner
It was a pleasure to spend six weeks teaching in the Fine Art Department of Makerere University as a Fulbright Specialist. I want to thank Dr. Lilian Mary Nabulime and Mr. Edward Balaba for their vision for the project that brought me here, their faith in me, and their guidance during this successful program. I also enjoyed meeting and working with Ms. Fedelis Nabukenya, Assoc. Professor George Kyeyune, and Assoc. Professor Rose Kirumira.
Dr. Nabulime's and Mr. Balaba's idea to focus on found and local materials as art materials is an excellent and timely one. As artists, this focus trains us to be sensitive to our daily surroundings. It guides us to look carefully at the beauty and utility of the "trash" that others discard. It becomes our job as artists to reclaim and repurpose it. The use of found materials as art materials is also important since more traditional art materials are expensive for any art student or artist for that matter. Finding these "gifts from the street" requires highly honed creative skills of observation and transformation. And the use of found materials has an important role in raising awareness about climate change. Use of found and local materials lends itself to examining social issues.