MAPRONANO ACE wins UGX 5 billion in Research Grants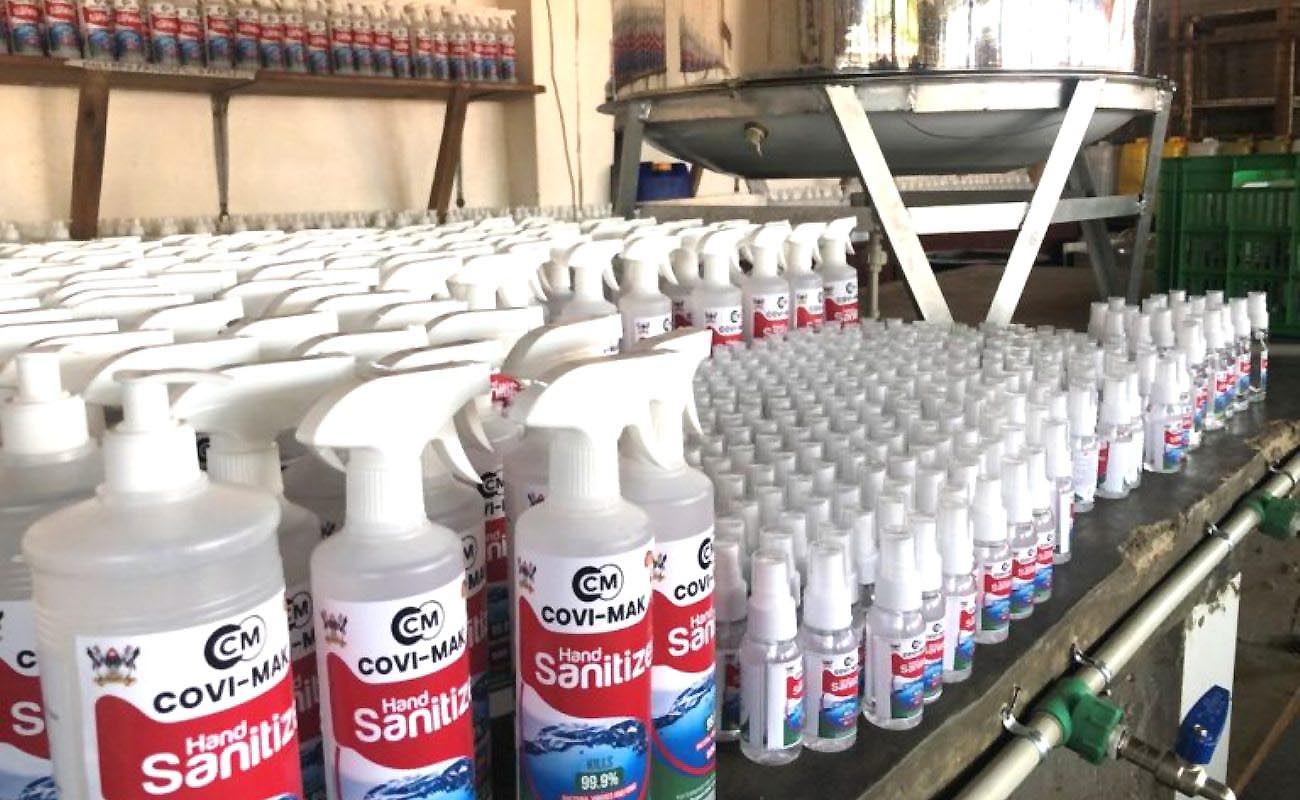 The Africa Center of Excellence in Materials Product Development and Nanotechnology (MAPRONANO ACE), Makerere University has attracted grant funding to the tune of UGX 5,348,380,719 towards research and post doctoral studies for students.
MAPRONANO ACE received UGX 2,812,803,300 funding under Presidential scientific initiative for Evaluation of nanoscale materials as candidate adjuvants and delivery systems for SARS Cov-2 (COVID-19) sub-unit vaccine. These funds will also support the purchase of the first of its kind state-of the art Field Emission Scanning Electron Microscope (FE-SEM) the first of its kind in Sub-Saharan Africa.
MAPRONANO ACE received UGX 1,031,939,998 funding under Presidential scientific initiative for development of saliva test kit for COVID-19. This will solve the issue of lack of cheap testing services in Uganda and hence facilitating massive testing hence effective Covid-19 surveillance and patient management.
Nanobody based point of care diagnostic kit for cervical cancer – UGX 194,770,000
Volkswagen foundation Post doctoral fellowship for African researchers in the Engineering sciences UGX 795,999,500
Antibacterial and antiviral nanocoated cloth mask to limit the spread of Covid-19 – UGX 75,000,000
Green synthesis of graphene from coffee husks and other agro-wastes for energy storage applications – UGX 156,445,850
Development and validation of lateral flow based multiplex test device to detect and differentiate SARS CoV-2 from other human coronaviruses – UGX 157,130,071
Determination and characterisation of viral load and antibody profiles in samples from multiple sites of Covid-19 patients in Uganda – UGX 60,000,000. This is in partnership with Makerere University College of Health Sciences and Uganda Virus Research Institute.
Perfecting the design and testing the feasibility of Disinfecting Gloves (D-Gloves) – UGX 60,000,000
Multimorbidity and lifestyle prevention in low and middle income countries – UGX 4,292,000
Integration of Building Information Modelling (BIM) into Construction Education; A stake holder engagement held.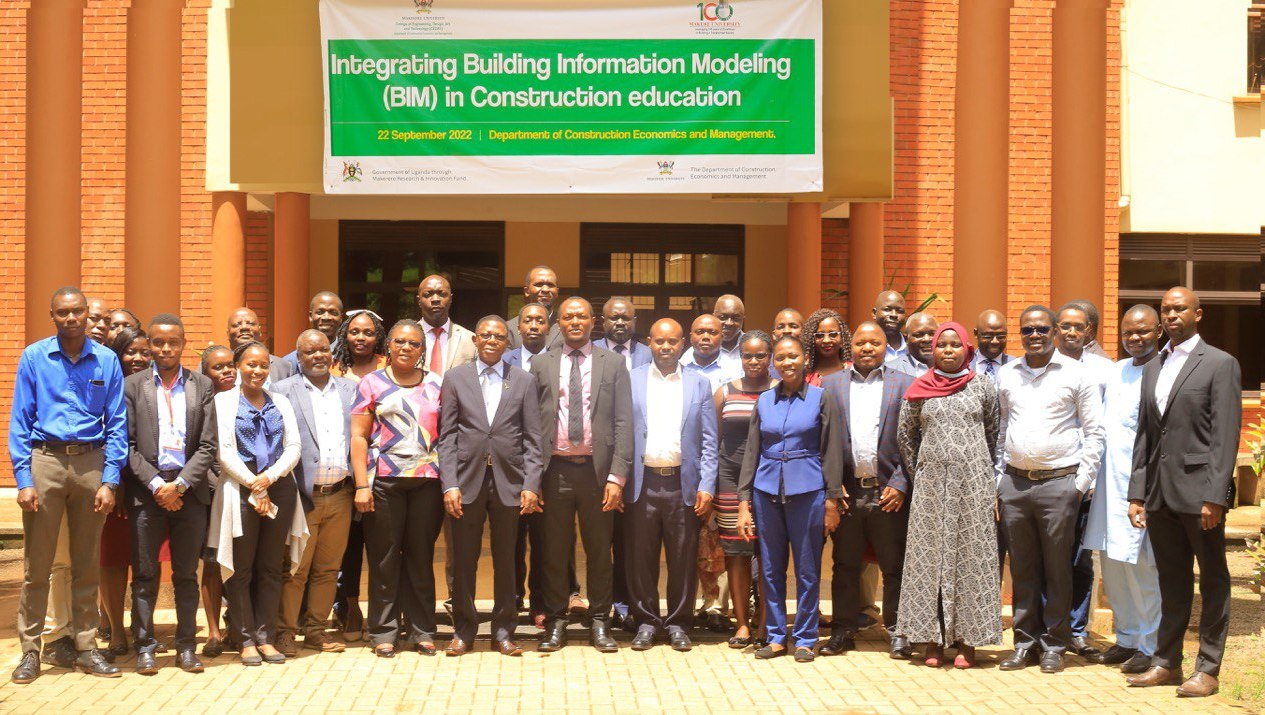 The Construction and Economics Department at the College of Engineering, Design, Art and Technology (CEDAT) is undertaking a study to explore the possibilities of mainstreaming Building Information Modelling (BIM) into the curricula.
A study supported by the Government of Uganda through the Makerere University Research and Innovations Fund (MaKRIF) is conducted by a team led by Dr. Pamela Achieng, lecturer in the Department of Construction Economics and Management at CEDAT.  The Research team is comprised of Ms. Wesonga Rachael, Mr.  Semanda Julius, Mr. Odongkara Billy Brian, Mr. Tom Mukasa and the Departmental Head, Dr. Nathan Kibwami.
MTSIFA gets into partnership with the University of Bergen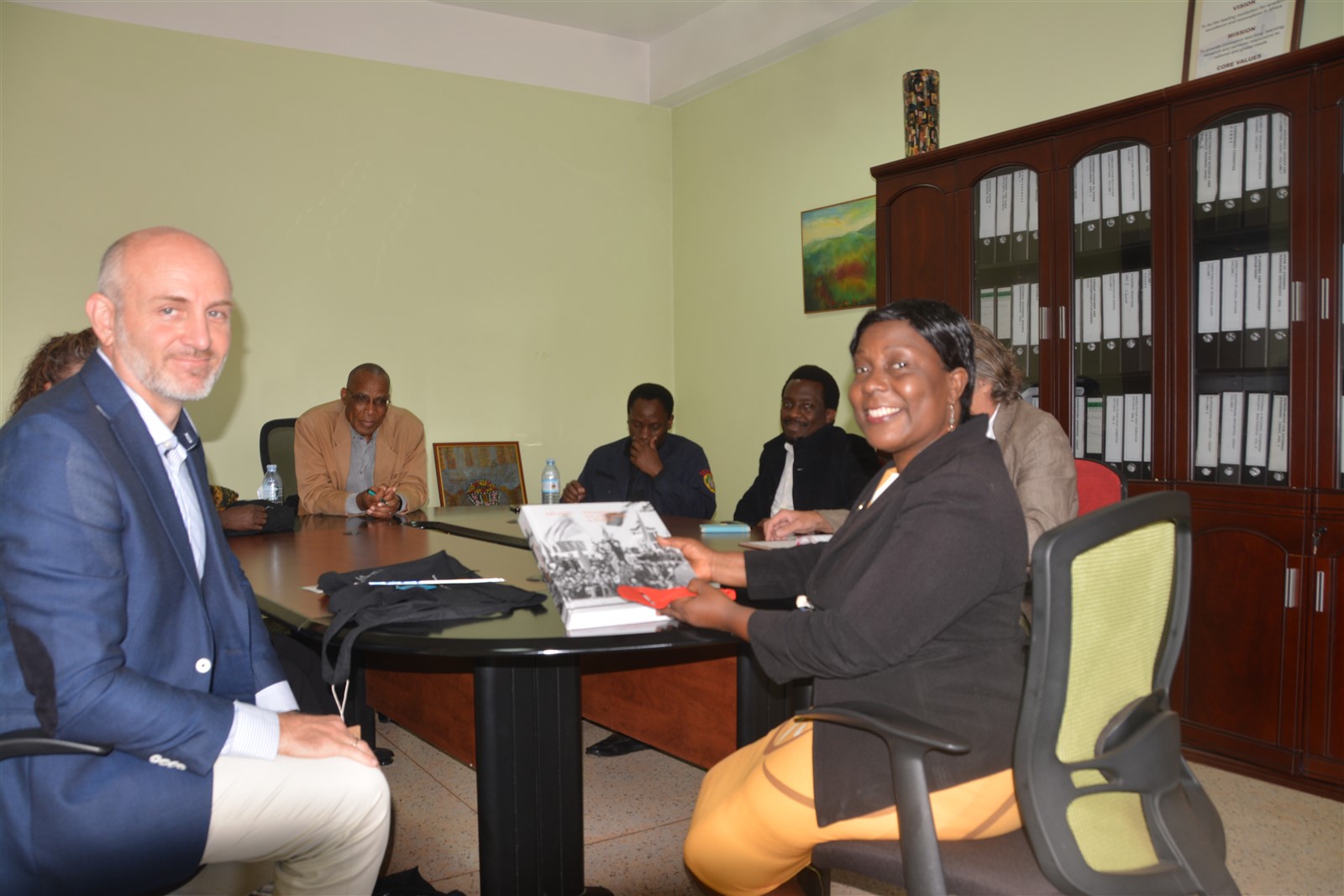 The Margaret Trowel School of Industrial and Art (MTSIFA) in the College of Engineering, Design, Art and Technology (CEDAT) Makerere University has entered into a partnership with the University of Bergen (UIB), Faculty of Art, Music and Design to work towards internalizing and nurturing local indigenous knowledge.
The project will contribute to a multidisciplinary internationalization of higher education between global south and north with art, design, music, involving the two universities and independent enterprises linked to these disciplines.
Teams from the two Universities met at the College of Engineering to further discuss the implementation details and paid a courtesy call on the Deputy Principal, Dr. Venny Nakazibwe.
Janet Goldner Fulbright Specialist Catalogue Department of Fine Art CEDAT Makerere University August 2022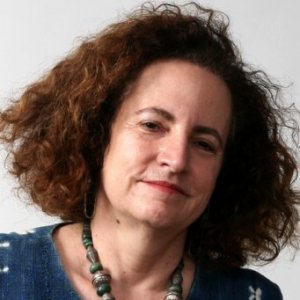 Janet Goldner
It was a pleasure to spend six weeks teaching in the Fine Art Department of Makerere University as a Fulbright Specialist. I want to thank Dr. Lilian Mary Nabulime and Mr. Edward Balaba for their vision for the project that brought me here, their faith in me, and their guidance during this successful program. I also enjoyed meeting and working with Ms. Fedelis Nabukenya, Assoc. Professor George Kyeyune, and Assoc. Professor Rose Kirumira.
Dr. Nabulime's and Mr. Balaba's idea to focus on found and local materials as art materials is an excellent and timely one. As artists, this focus trains us to be sensitive to our daily surroundings. It guides us to look carefully at the beauty and utility of the "trash" that others discard. It becomes our job as artists to reclaim and repurpose it. The use of found materials as art materials is also important since more traditional art materials are expensive for any art student or artist for that matter. Finding these "gifts from the street" requires highly honed creative skills of observation and transformation. And the use of found materials has an important role in raising awareness about climate change. Use of found and local materials lends itself to examining social issues.