Land Tenure System: A Challenge for Urban Development and Service Delivery in GKMA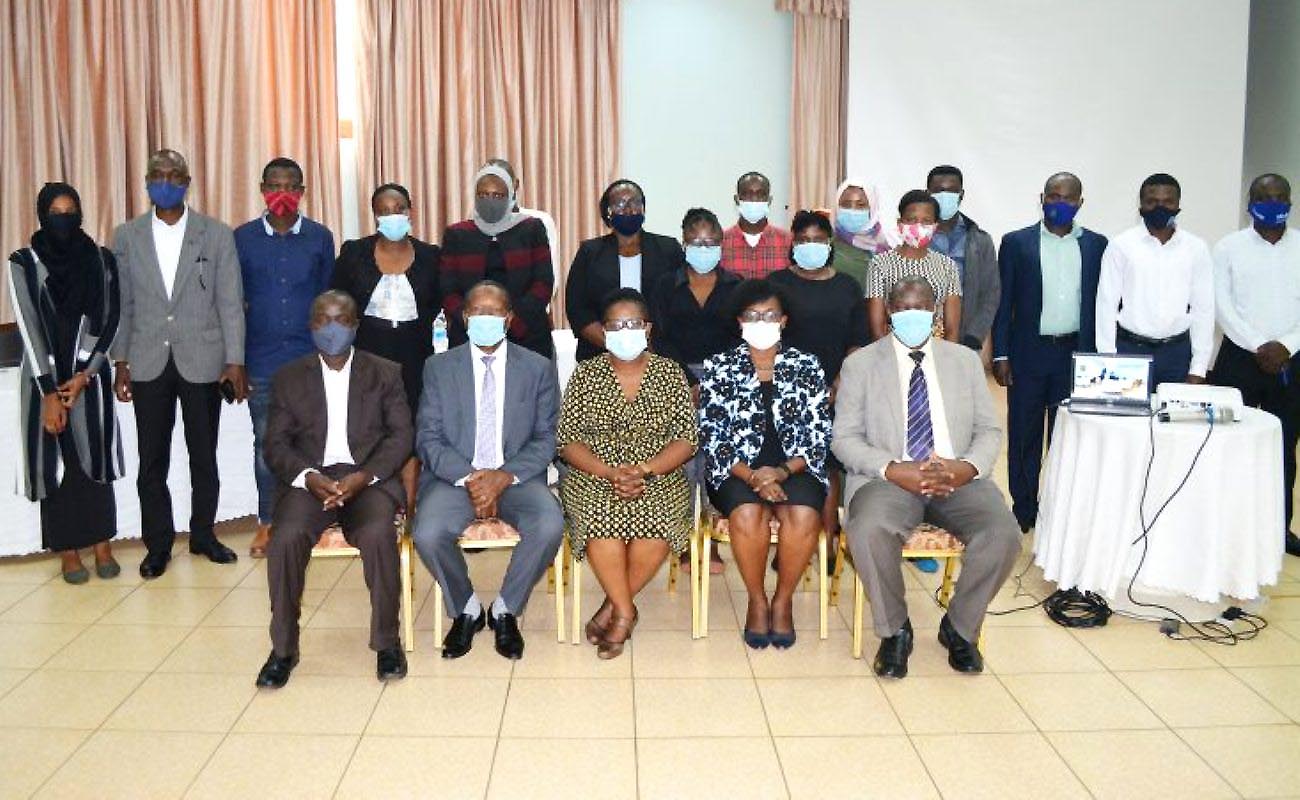 The opening remarks were given by Dr. Lydia Mazzi Kayondo who represented Professor Moses Musinguzi, the Dean School of the Built Environment, Makerere University. Dr. Mazzi Kayondo is the Chair, Department of Geomatics and Land Management, a senior lecturer and a Geographical Information System (GIS) specialist. She welcomed the participants and appreciated them for making it for the dialogue.
Dr. Kayondo also acknowledged her Department's influence in training and churning out planners to both private and government organisations. 60% of the urban development in Kampala is informal and land tenure is one of the key factors affecting it. "Tenure of land defines the relationship of how rights are accessed and how to influence development," she said.
Ms. Amanda Ngabirano, the Acting Chair National Physical Planning Board and also a Senior Lecturer at Makerere University was the guest speaker at the public dialogue. In her presentation she referred to the land tenure system as a 'white elephant'. "We are stuck with it" she emphasized. She said that land tenure system is the reason why planners are not delivering. Ms Ngabirano also added that urban development is not only glamorous but is about balanced growth, that is to say equity and distribution of services and amenities.
Ms. Ngabirano emphasised the fact that land tenure is bigger than we can imagine. She called upon the participants to identify and open discussions with people on the land, identify areas with partnerships and opportunities and be able to work with them. Ms. Ngabirano said funding and compensation were also affecting development. She, however, pointed out that the land tenure system may not be the only thing affecting development. She challenged participants to identify all the factors and find solutions to them.
To further address the theme , the panel comprised of urban development experts, specialists and researchers such as Mrs. Rehema Nanvuma an urban planner currently working with the Buganda Land Board, Mr. Samuel  Mabala, a representative from Cities Alliance and  a senior urban development expert, Ms. Anitah Kusiima, a physical planner working with KCCA and Dr. Fredrick Omolo Okalebo, an urban planner and researcher at Makerere University shared their thoughts.
Integration of Building Information Modelling (BIM) into Construction Education; A stake holder engagement held.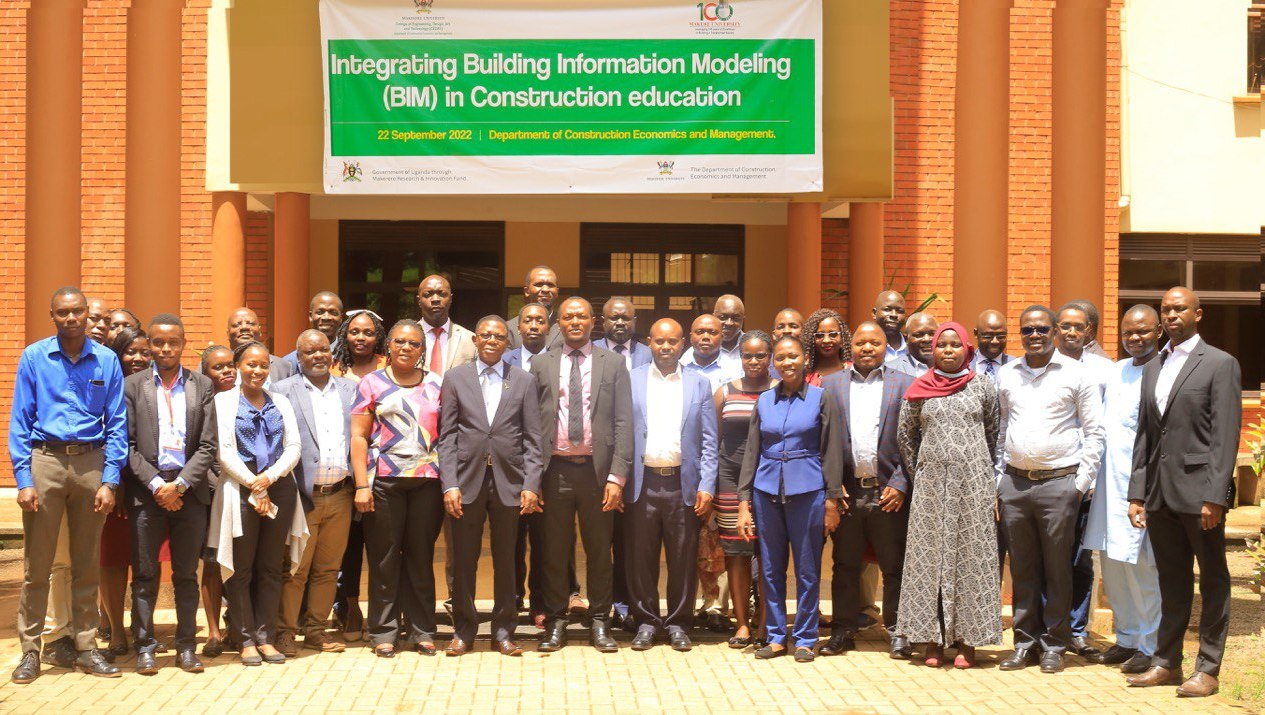 The Construction and Economics Department at the College of Engineering, Design, Art and Technology (CEDAT) is undertaking a study to explore the possibilities of mainstreaming Building Information Modelling (BIM) into the curricula.
A study supported by the Government of Uganda through the Makerere University Research and Innovations Fund (MaKRIF) is conducted by a team led by Dr. Pamela Achieng, lecturer in the Department of Construction Economics and Management at CEDAT.  The Research team is comprised of Ms. Wesonga Rachael, Mr.  Semanda Julius, Mr. Odongkara Billy Brian, Mr. Tom Mukasa and the Departmental Head, Dr. Nathan Kibwami.
MTSIFA gets into partnership with the University of Bergen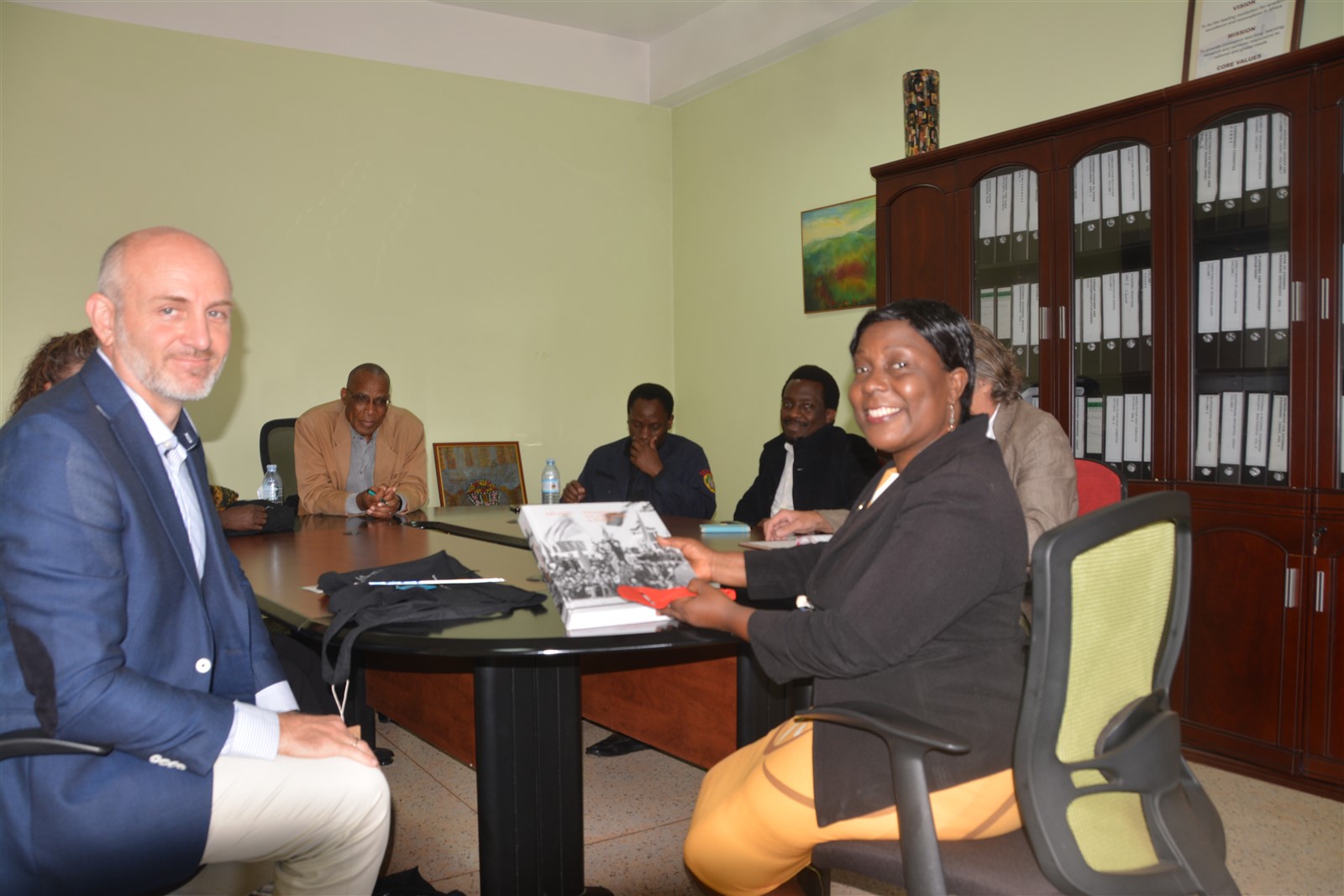 The Margaret Trowel School of Industrial and Art (MTSIFA) in the College of Engineering, Design, Art and Technology (CEDAT) Makerere University has entered into a partnership with the University of Bergen (UIB), Faculty of Art, Music and Design to work towards internalizing and nurturing local indigenous knowledge.
The project will contribute to a multidisciplinary internationalization of higher education between global south and north with art, design, music, involving the two universities and independent enterprises linked to these disciplines.
Teams from the two Universities met at the College of Engineering to further discuss the implementation details and paid a courtesy call on the Deputy Principal, Dr. Venny Nakazibwe.
Janet Goldner Fulbright Specialist Catalogue Department of Fine Art CEDAT Makerere University August 2022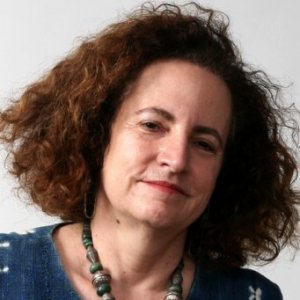 Janet Goldner
It was a pleasure to spend six weeks teaching in the Fine Art Department of Makerere University as a Fulbright Specialist. I want to thank Dr. Lilian Mary Nabulime and Mr. Edward Balaba for their vision for the project that brought me here, their faith in me, and their guidance during this successful program. I also enjoyed meeting and working with Ms. Fedelis Nabukenya, Assoc. Professor George Kyeyune, and Assoc. Professor Rose Kirumira.
Dr. Nabulime's and Mr. Balaba's idea to focus on found and local materials as art materials is an excellent and timely one. As artists, this focus trains us to be sensitive to our daily surroundings. It guides us to look carefully at the beauty and utility of the "trash" that others discard. It becomes our job as artists to reclaim and repurpose it. The use of found materials as art materials is also important since more traditional art materials are expensive for any art student or artist for that matter. Finding these "gifts from the street" requires highly honed creative skills of observation and transformation. And the use of found materials has an important role in raising awareness about climate change. Use of found and local materials lends itself to examining social issues.