Land Tenure System: A Challenge for Urban Development and Service Delivery in GKMA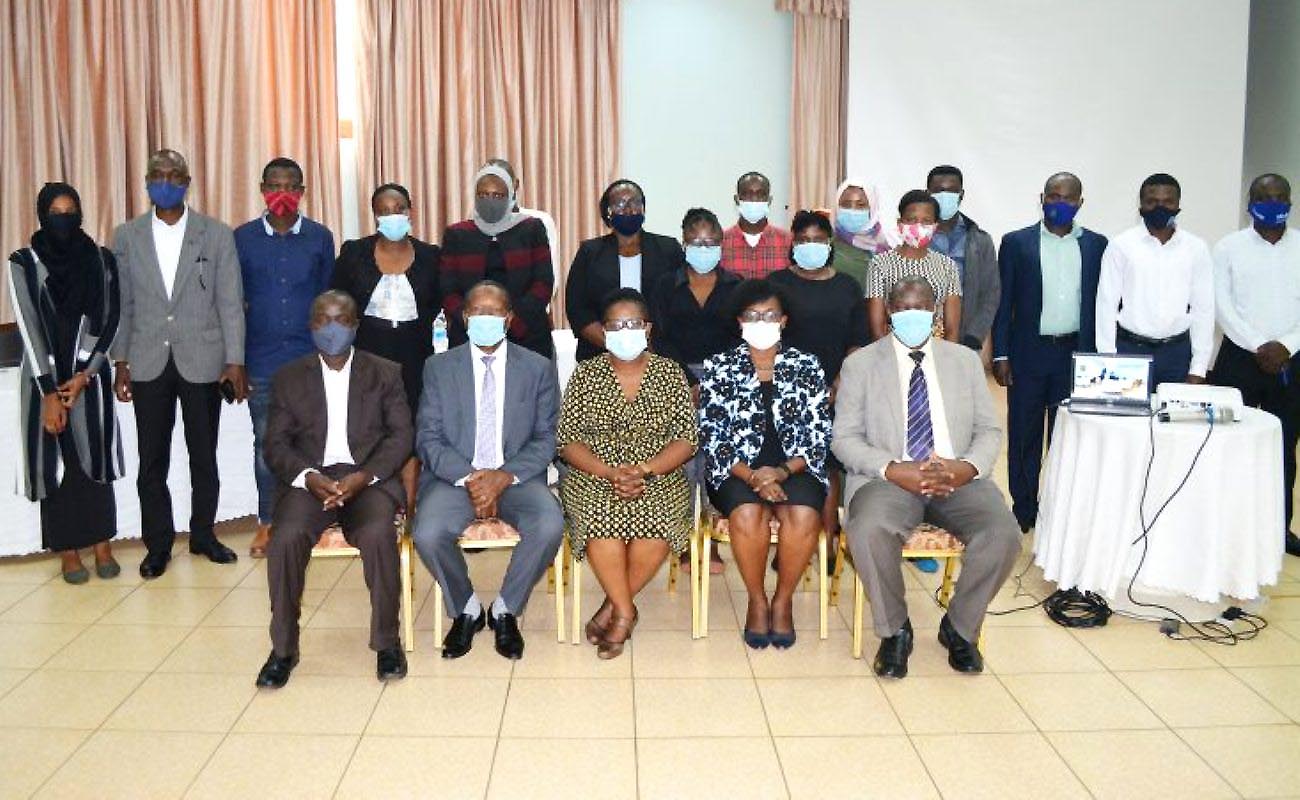 The opening remarks were given by Dr. Lydia Mazzi Kayondo who represented Professor Moses Musinguzi, the Dean School of the Built Environment, Makerere University. Dr. Mazzi Kayondo is the Chair, Department of Geomatics and Land Management, a senior lecturer and a Geographical Information System (GIS) specialist. She welcomed the participants and appreciated them for making it for the dialogue.
Dr. Kayondo also acknowledged her Department's influence in training and churning out planners to both private and government organisations. 60% of the urban development in Kampala is informal and land tenure is one of the key factors affecting it. "Tenure of land defines the relationship of how rights are accessed and how to influence development," she said.
Ms. Amanda Ngabirano, the Acting Chair National Physical Planning Board and also a Senior Lecturer at Makerere University was the guest speaker at the public dialogue. In her presentation she referred to the land tenure system as a 'white elephant'. "We are stuck with it" she emphasized. She said that land tenure system is the reason why planners are not delivering. Ms Ngabirano also added that urban development is not only glamorous but is about balanced growth, that is to say equity and distribution of services and amenities.
Ms. Ngabirano emphasised the fact that land tenure is bigger than we can imagine. She called upon the participants to identify and open discussions with people on the land, identify areas with partnerships and opportunities and be able to work with them. Ms. Ngabirano said funding and compensation were also affecting development. She, however, pointed out that the land tenure system may not be the only thing affecting development. She challenged participants to identify all the factors and find solutions to them.
To further address the theme , the panel comprised of urban development experts, specialists and researchers such as Mrs. Rehema Nanvuma an urban planner currently working with the Buganda Land Board, Mr. Samuel  Mabala, a representative from Cities Alliance and  a senior urban development expert, Ms. Anitah Kusiima, a physical planner working with KCCA and Dr. Fredrick Omolo Okalebo, an urban planner and researcher at Makerere University shared their thoughts.
Innovations using low cost locally available materials for point of use water treatment system unveiled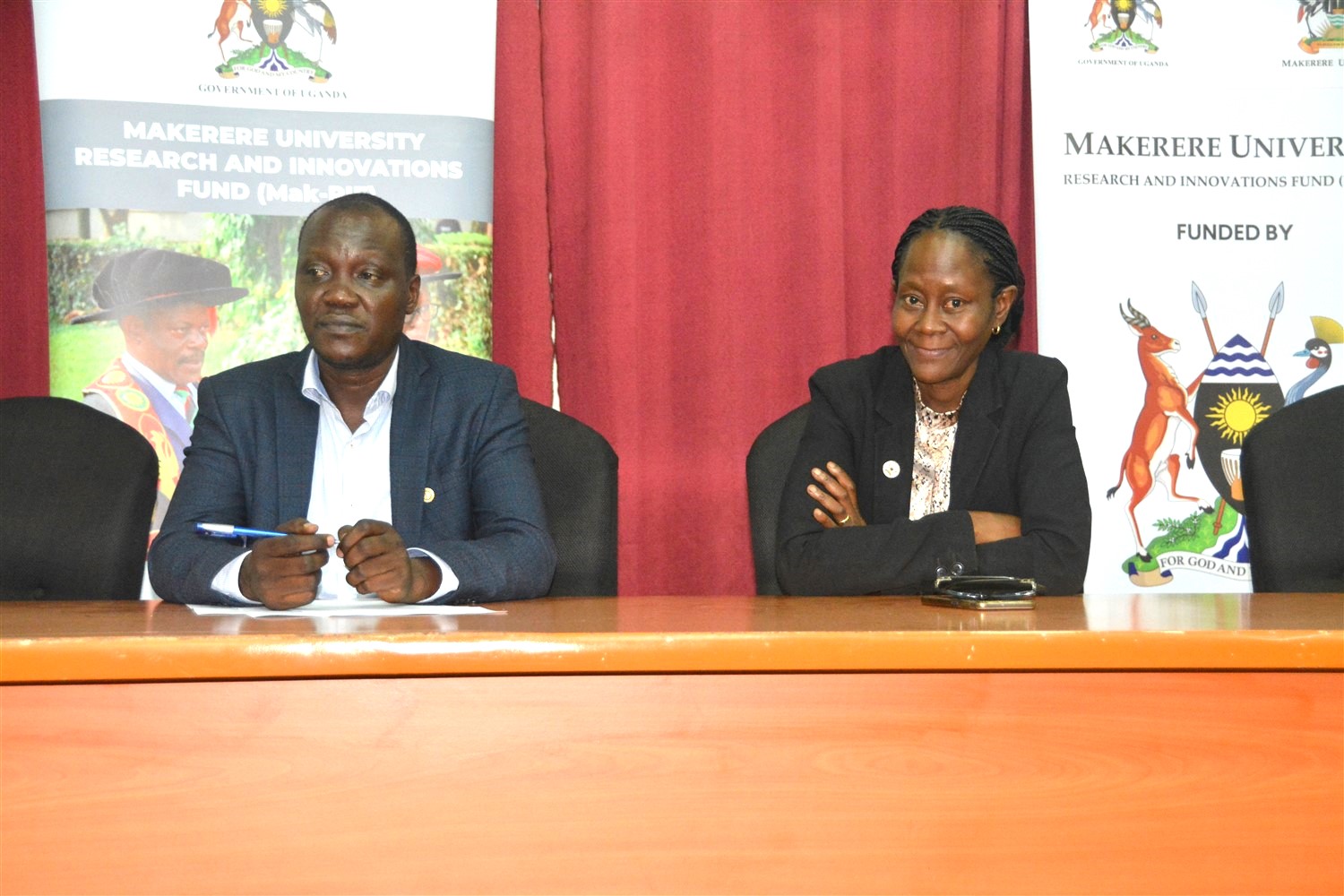 The College of Engineering, Design, Art and Technology (CEDAT) conducted a Research Dissemination of two studies aimed at the Development of Materials for point of use water treatment systems.
The investigations were conducted by a team of researchers comprised of P. W. Olupot, H. M. Kalibbala, E. Menya, G.M. Wangi, J. Jjagwe, J. Wakatuntu, M. Turyasingura, R. Walozi, C. Kanyesigye and R. N. Kulabako.
The dissemination event held on Wednesday 29th November 2023 follows the successful completion of two MakRIF supported Research projects namely; Development of rice husk based granular activated carbon for point-of-use water treatment systems and Development of zeolite-based nanocomposite filters for drinking water treatment.
Apac District gains from CEDAT's Research on Piloting a Rural Broadband Connectivity Model and Efficacious patient management system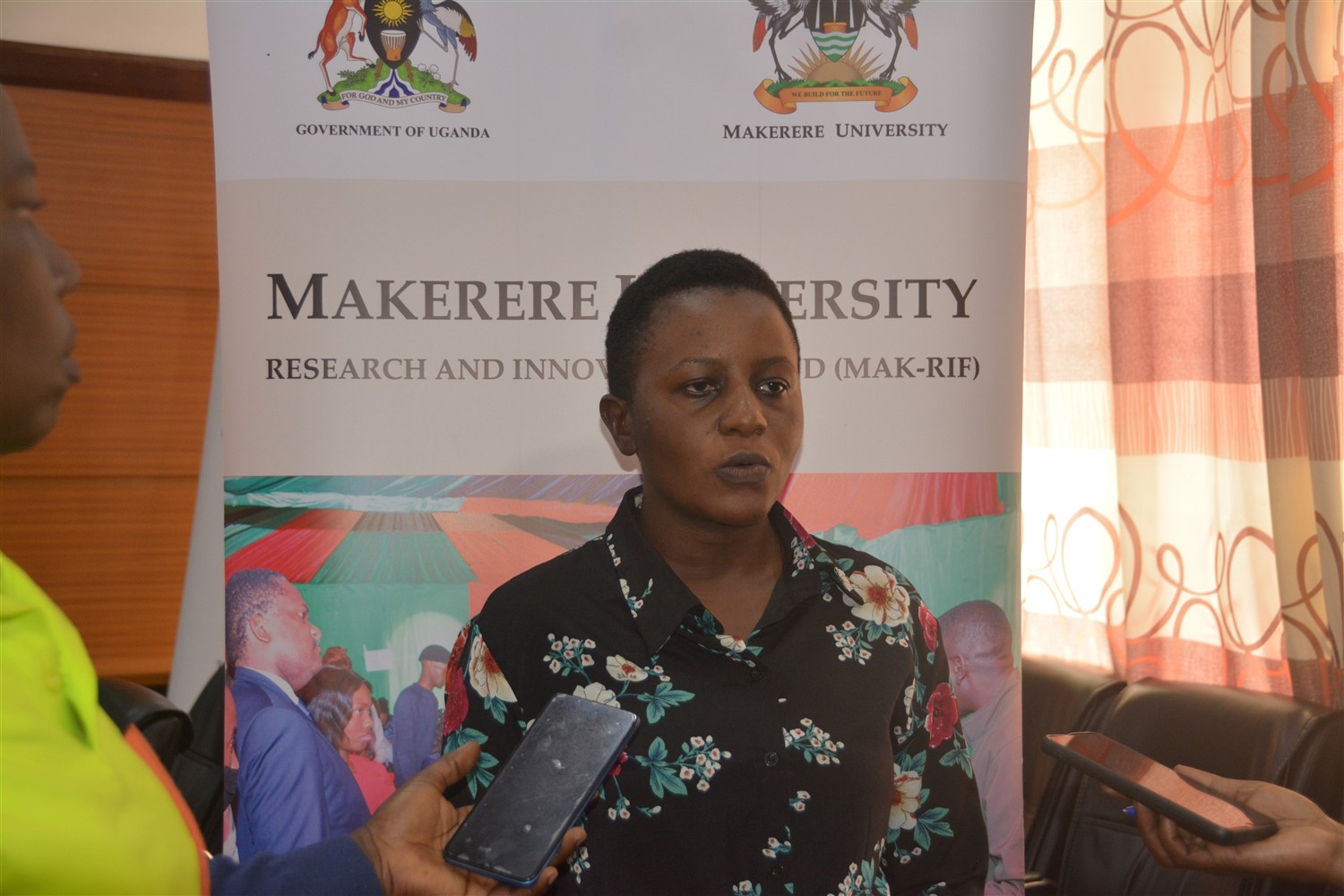 The School of Engineering at the College of Engineering, Design, Art and Technology (CEDAT) shared findings of research that was conducted in Apac Districts through two projects namely Piloting a Rural Broadband Connectivity Model (RCBM) and Efficacious patient management system (EPMS).
The findings of the research sponsored by the Government of Uganda through the Makerere University research and Innovation Fund(MakRIF) were disseminated during a dissemination seminar held in the College on Friday 24th November 2023, where it was revealed that  Apac the host District greatly benefited from the services that not only led to the increased uptake of internet services but also gained through other socio economic areas.
Makerere University to partner with the Egypt-Japan University of Science and Technology (E-JUST)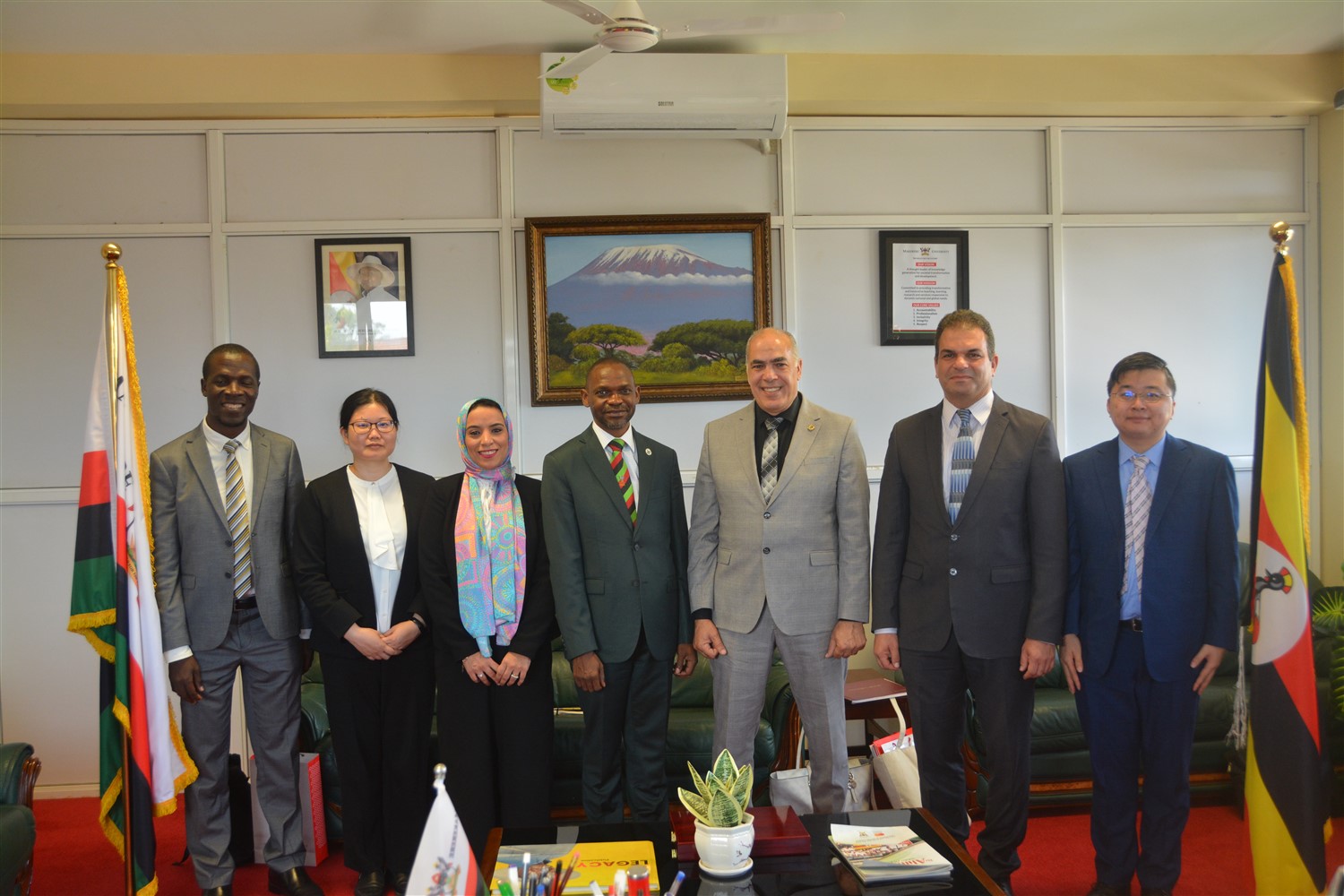 Makerere University is set to enter into a partnership with Egypt –Japan University of Science and Technology (E-JUST). The collaboration between the two universities to be formalized with the signing of a memorandum of understanding in the near future will see the two universities working together in a number of respects including staff and student exchanges, joint research and student supervision among others.
The decision comes after a visit to Makerere University by a delegation from the Egypt-Japan University of Science and Technology (E-JUST) on Thursday 23rd November 2023, led by the First Vice President for Education and Academic Affairs Prof. Sameh Nadah. The team comprised of the Deputy Vice President for Regional and International Affairs Dr. Muntaz Abdeluahaz, Ms. Tomomi Kawazoe the Project Coordinator for JICA E-JUST project and Mr. Racan Yosef, the Section head of International Affairs.