The Chancellor's speech on the 59th Graduation Ceremony
It is with great pleasure that I once again stand before you to preside over the 59th graduation ceremony as I celebrate one year as Chancellor of this great University. Let me take this opportunity to wish you a happy and prosperous 2009. This is a time when a lot of us make resolutions on what we would love to achieve and as a University we should resolve to do things that should take us to greater heights.

It is with great pleasure that I once again stand before you to preside over the 59th graduation ceremony as I celebrate one year as Chancellor of this great University. Let me take this opportunity to wish you a happy and prosperous 2009. This is a time when a lot of us make resolutions on what we would love to achieve and as a University we should resolve to do things that should take us to greater heights.
We must also take stock of our shortcomings in the past academic year and find solutions to the same.
At this point I would like to thank the University Council, the Vice Chancellor and his management team, members of staff, students' government as well as our development partners and other stakeholders for the achievements over the last one year and for the immense support you have shown in my role as Chancellor. It is worth mentioning that the last academic year was characterized by relative tranquillity on campus. Therefore less was spent on conflict resolution and much time lent to productive activities.
The Graduands
To the graduands who have brought us here today, please accept my hearty congratulations on your achievements. Graduation day is a major milestone in the academic life of an individual. It is the culmination of many years of dedication to the search for knowledge and skills that prepare you for the long and hard struggles of your adult life. That is why you must be reminded that graduation is not an end itself but a springboard.
The benefits are many if you position yourself right to take advantage of life's many opportunities. May each of you go on to achieve more in the life ahead as you leave the gates of Makerere University into the world out there.
A substantial number of students have performed very well and obtained first class honours degrees in various disciplines. This reflects positively on the teaching standards and I applaud the staff and students for the hard work. I cannot emphasize enough that we need to work extra hard and as coherently over the next year as any good team should to improve the standards at Makerere. That should be our single most important resolution for 2009.
In this connection I'm constrained to mention that I have received a lot of complaints about unduly delayed results. Consequently for no fault of theirs, there are students who will not graduate now. It is imperative that work by both students and staff is streamlined so that every event takes place predictably when it is due. Availability of transcripts is another issue that must be addressed. The rampant forging of transcripts must be stopped.
The parents
In the same breath, I thank the parents, guardians and sponsors for all the support they provided to the graduands throughout their studies at the university. Indeed for many parents raising the money to pay your children's fees has been a nightmare. Your sacrifice to afford your children's education cannot be over emphasized. The journey has not been smooth, with many obstacles and hardships along the way and we empathize with you. That is why we celebrate with you when we arrive at this milestone – the graduation of our children, spouses, brothers, and sisters among others.
Yes it is a great thing to see the fruit of your struggle since your children were conceived by their mothers. But I would like to share with you what I consider a significant omission on your part. I can compare you children's education at Makerere University and other Institutions to a garden. When you plant seeds you have to make sure they grow well through weeding, may be application of fertilizers and other chemicals leading to good yield. I have noticed over the past that you parents pay little or no attention to what sort of product (education) your children get at Makerere University. First there is the academic achievement. But equally if not more important is the type of character these graduands develop while here. A banana plantation that is not attended to will give a very poor yield. So will other crops.
I would like to appeal to you to be more actively involved in the activities of this University. The law should provide for you to be members of Convocation, or any other organization through which you can influence policy and other aspects of a University.
………
At this juncture allow me to single out the one great achievement by our students. This concerns a group in the Faculty of Technology who under the leadership of Dr. Tagboa and a student named Ntambi. These students competed with and defeated the whole of Africa to participate in the development of a new modern car. Their contribution is in the design of the electrical system. As you all know the world is concerned about environmental destruction. This care will be fuel efficient (80km/liter) and therefore significantly reduce pollution. Aren't you happy that some of your children are known all over the world working in collaboration with institutions like MIT, Harvard University and General Motors to mention but a few.
I want this team to stand up for recognition.
For the full speech Click here to download
4th Call For Applications: MURBS Departmental Ambassadors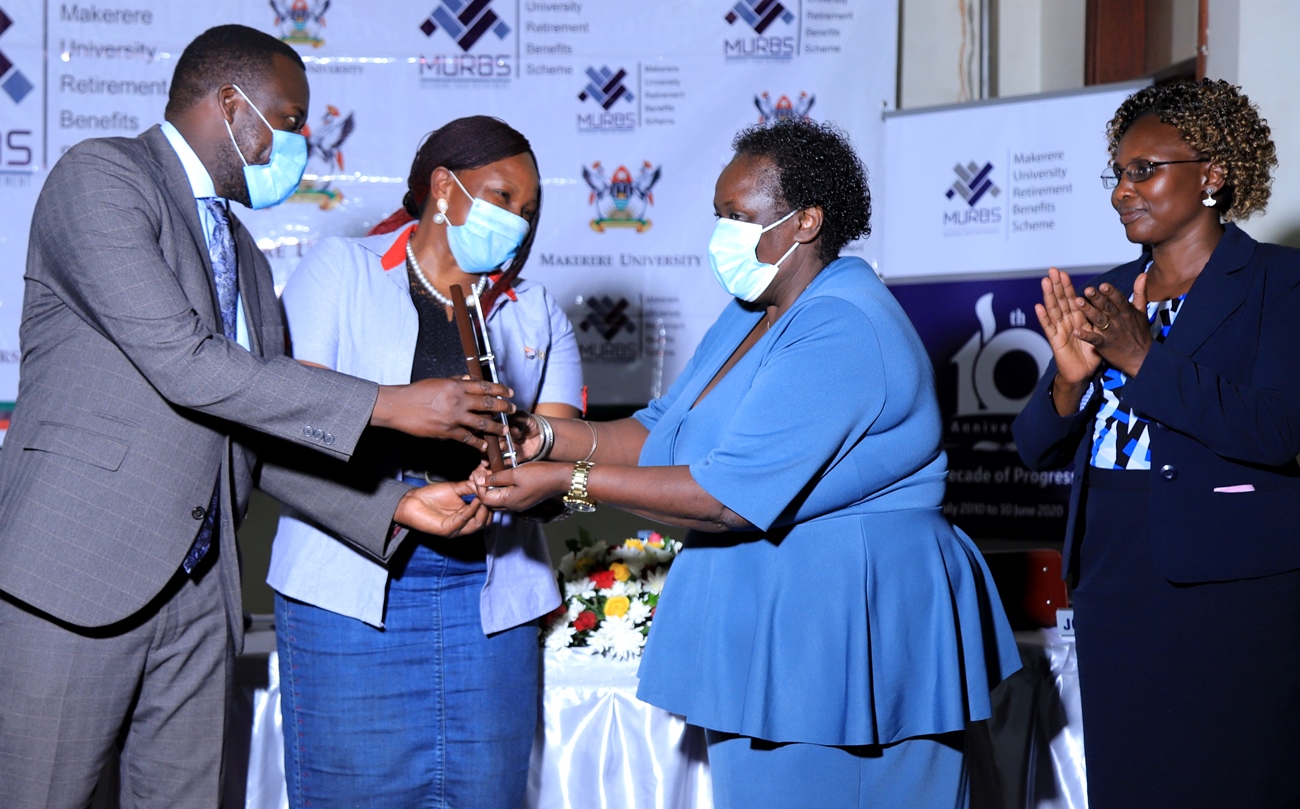 In February 2018, the Makerere University Retirement Benefits Scheme (MURBS) launched the Departmental Ambassadors Programme. MURBS hopes to use this Ambassadors Programme to engage more directly with its membership and enhance member education. MURBS further perceives this Programme as a means to mitigate succession planning risks.
MURBS Fund Value continues to grow, and as at 31st March 2021, it stood at Ushs 235.5bn as compared to Ushs 209.6bn as at 30th June 2020. Given this growth, there is increased need for prospective Trustees, who are well equipped with relevant knowledge and skills, and with practical exposure to the management and governance of MURBS.
Eligibility
Must be employed by the University on permanent terms
Must be an Active Member of the Scheme (currently contributing to the Scheme) and appear on the Official Register of the MURBS Active Membership as at 30th April 2021.
Must be willing to commit time to trainings and other ambassadorial activities organised by the Scheme.
Mode of training for 4th Cohort of Ambassadors
Training for this (4th) Cohort of Ambassadors is envisaged to be conducted over the zoom online platform only, due to Covid-19 restrictions. The Scheme does not envisage any face-to-face interactions.
Tenure of Office & Termination or Withdrawal
There is no tenure of office for the Departmental Ambassador. As long as a member is willing to continue serving as an Ambassador, and the Ambassador continues to satisfy the eligibility criteria above, she or he will remain a MURBS Ambassador.
How to Apply
Interested members should complete the MURBS Departmental Ambassador Application Form 01-0218. The completed Form together with the requested attachments should be sent to info[at]murbs.mak.ac.ug and copy to wilber.naigambi[at]mak.ac.ug no later than 5:00 p.m. on Monday, 14th June 2021. We discourage hand delivery of applications.
Confirmation/Approval Process
MURBS shall acknowledge receipt of each application received within 12 hours and will respond to the applicants to confirm the status of their application in writing (by e-mail). Upon approval of the application, the name of the approved Ambassador together with the Department and School/Unit will be updated on the list of the MURBS Departmental Ambassadors in the Group 4 category and published on the MURBS website.
NOTE: There is no limit as to the number of ambassadors that MURBS can have in a department.
Please see Downloads for the detailed call and application form.
Chair Council Communication on Closure of Makerere University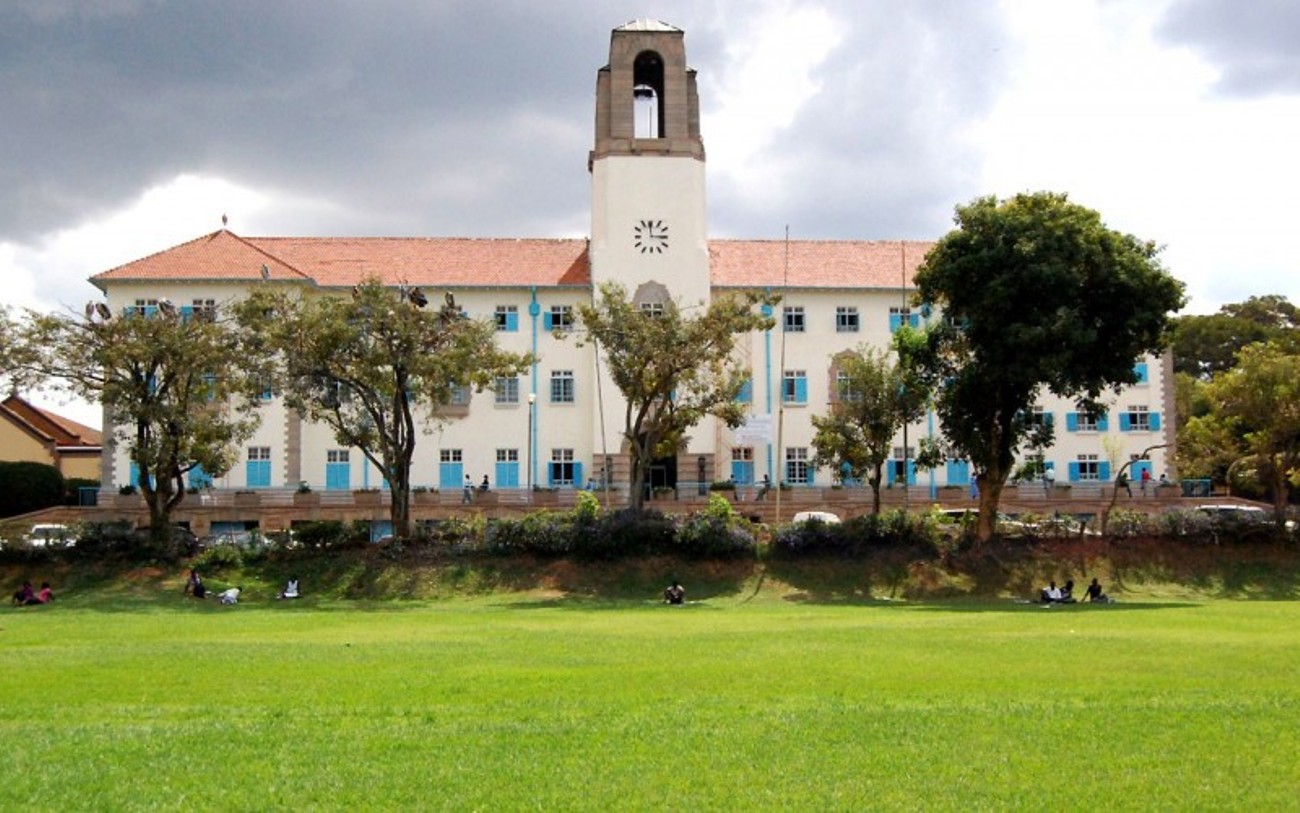 7th June 2021
All Members of Staff
All Students and Stakeholders
Makerere University
RE: CLOSURE OF MAKERERE UNIVERSITY
Following the address to the Nation by H.E. Yoweri Kaguta Museveni, President of Uganda, on 6th June 2021, this is to inform you that the University will be closed with effect from today 7th June 2021 for 42days.
During the closure, the University shall observe a 30% physical presence of staff while other faculty and administrative staff shall continue to work online.
Management will inform staff and students on the implementation of teaching, learning, and research activities online. Construction activities shall continue as per the President's directives and with strict adherence to the COVID-19 SOPs.
Yours sincerely,
Lorna Magara (Mrs.)
Chairperson, Makerere University Council
RUFORUM: Transforming Higher Education Videos and Links