Prof. Elly N. Sabiiti Delivers Valedictory Lecture to CAES Community, Recounts His 43-year Experience at Mak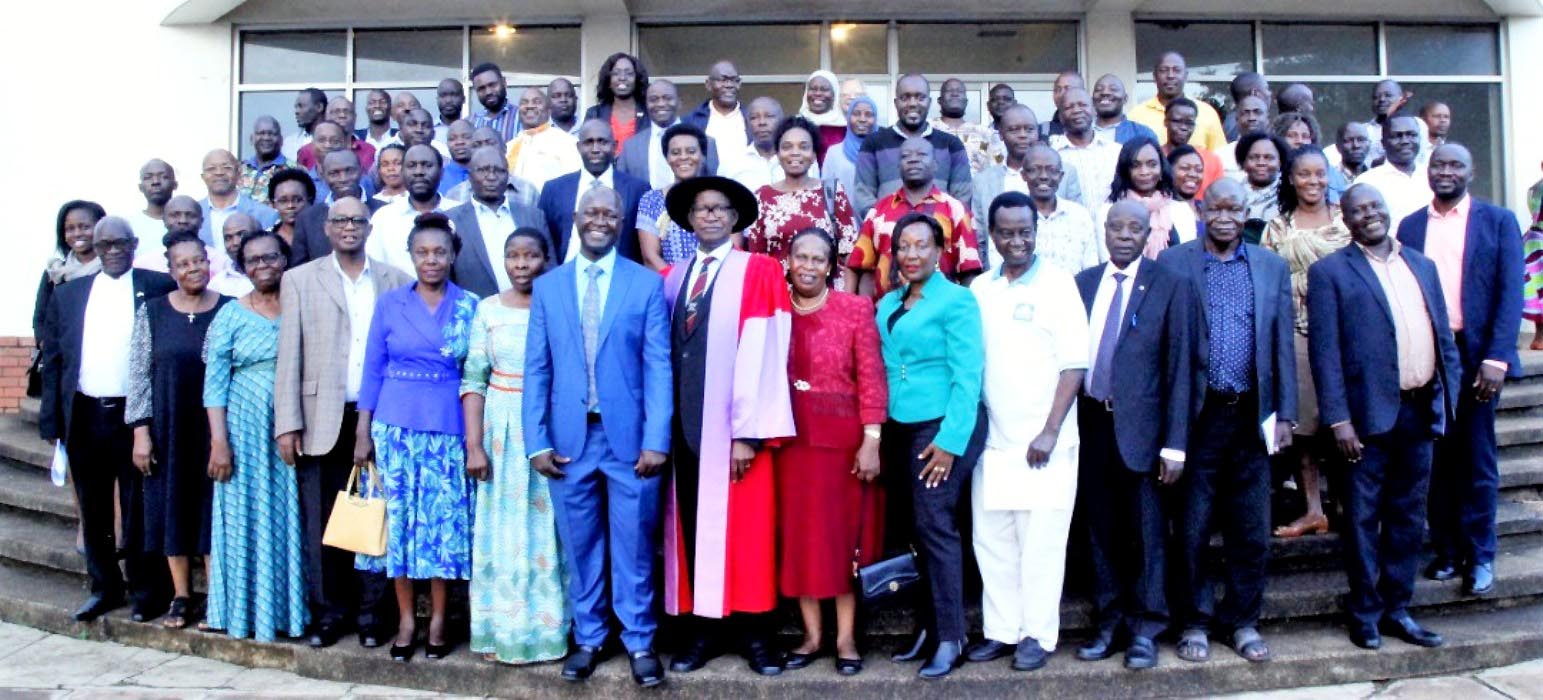 Theme of the Lecture: "My Inspirational Academic Track Service at Makerere University: A Case for CAES"
After 43 years of dedicated service to Makerere University, Prof. Elly N. Sabiiti, a prolific researcher and internationally recognized scholar, currently working at Busitema University–Faculty of Natural Resources and Environmental Sciences, retired from university service in 2021. On 2nd September 2022, Prof. Sabiiti, in company of his wife Joy Sabiiti delivered a valedictory lecture to staff at the College of Agricultural and Environmental Sciences (CAES), Makerere University. The lecture organized by the Office of the Principal, CAES and held in the Conference Hall at the School of Food Technology, Nutrition and Bio-engineering focused on his experiences, achievements, challenges, and strategies that enabled CAES to evolve from a Faculty to one of the most celebrated Colleges at the University. He specifically spoke about his career development in terms of teaching, research, graduate supervision, leadership, resource mobilization, representation on professional bodies, and outreach services, before sharing his thoughts for CAES to grow to higher levels and excel in Agricultural and environmental Sciences.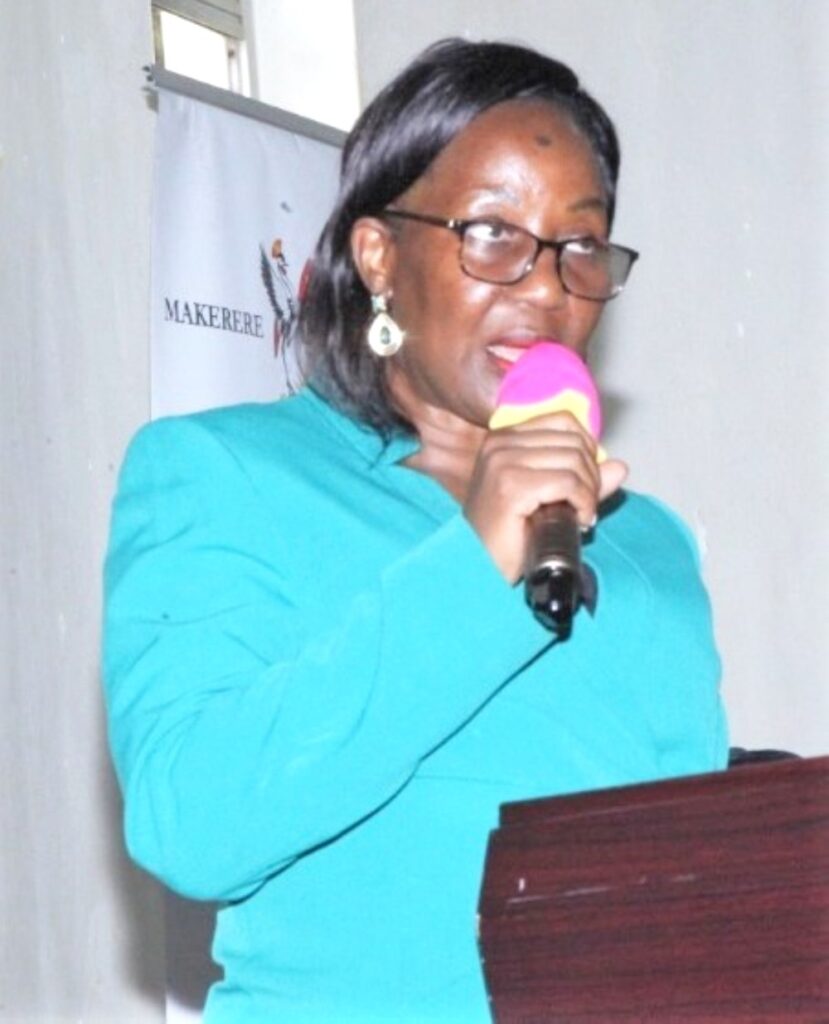 Addressing members of staff, Prof. Sabiiti noted that he was happy to be delivering his Valedictory Lecture at the time Makerere University is celebrating 100 years of existence and excellence.  He appreciated Makerere University Management for providing a conducive environment and facilities that enabled him to excel to become an international professor. He equally appreciated all development partners who supported his academic journey. Having joined Makerere University in 1973 as an undergraduate student, Prof. Sabiiti rose through the ranks to become a professor in 1998. During his time at Makerere, Prof. Sabiiti served in various capacities and made enormous contribution towards the development of the College of Agricultural and Environmental Sciences (CAES) and Makerere in general. At the time of his retirement, he was serving as a Professor in the Department of Agricultural Production at CAES.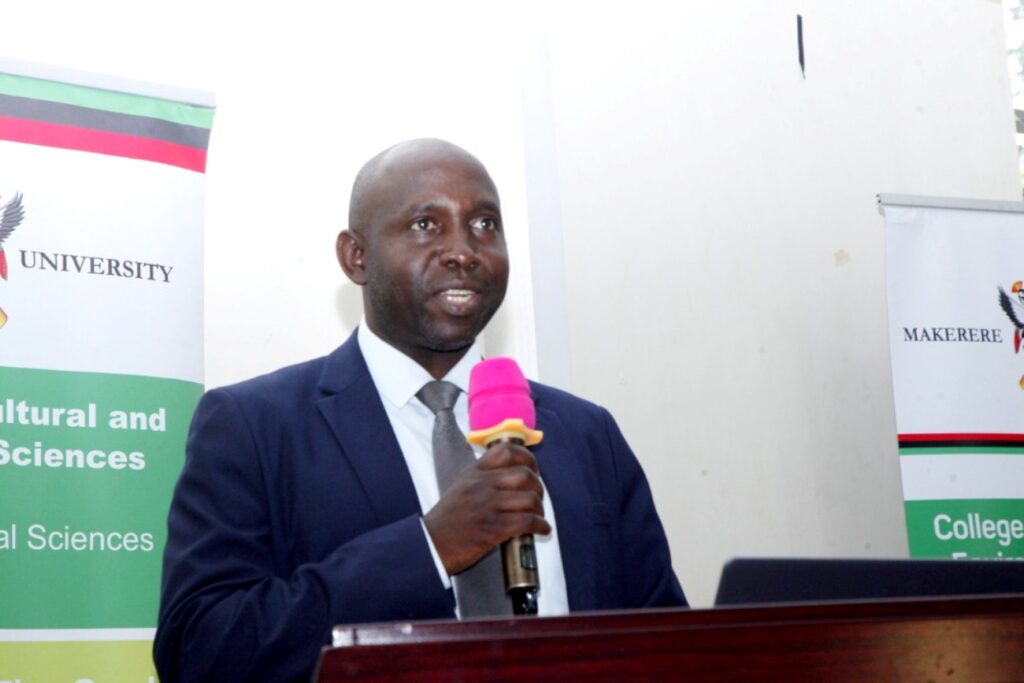 Academic contributions
At Makerere, Prof. Sabiiti had an illustrious career. He developed and taught several undergraduate and graduate courses namely; Undergraduate – Pasture Agronomy, Plant Genetic Resources and Utilization (developed), Seed Science and Technology (developed), Forest Fire Ecology, Agricultural Botany, Ecology and Crop Practical Skills. Graduate courses developed and taught by Prof. Sabiiti included Agronomy of Grasslands, Eco-physiology (developed), Seed Science and Technology (developed), and Plant Genetic Resources and Utilization. He played a key role in the transformation of the Agricultural Husbandry Forum to a Regional Forum based at Makerere University. He established collaboration at local and global levels with various institutions such as Swedish University of Agricultural Sciences, ILCA, AFRINET, ICRAF, NARO, ASARECA and this improved visibility of the Faculty of Agriculture and Forestry. Prof. Sabiiti supervised 33 graduate students, 26 MSc and 7 PhDs and had over 150 publications by the time he retired. He supervised and supported several members of staff to attain doctorates and to raise through the ranks to become senior lecturers and associate professors. These include, Dr Denis Mpairwe, an Assoc. Prof and former Head, Department of Agricultural Production; Dr Justine Kasozi Nambi, Senior Lecturer in the Department of Agricultural Production; Dr C Katongole, Senior Lecturer in the Department of Agricultural Production, and Coordinator Centre for Waste Management; Dr Sylvester Katuromunda, Senior Lecturer in the Department of Agricultural Production; Dr Jeninah Karungi-Tumutegyereize, an Assoc. Prof. in the Department of Agricultural Production; Dr A. Amoding, Department of Agricultural Production; Dr W Ekere, Department of Agricultural Production (Retired); Dr. A. R. Turinawe, Department of Agribusiness and Natural Resource Economics; Dr O. Walekhwa, Department of Agribusiness and Natural Resource Economics (Deceased); Dr Okello, Senior Lecturer, CoVAB; Dr H. Kato, Associate Professor, Kyambogo University; and Dr S. Mugasi, ED, NAADS.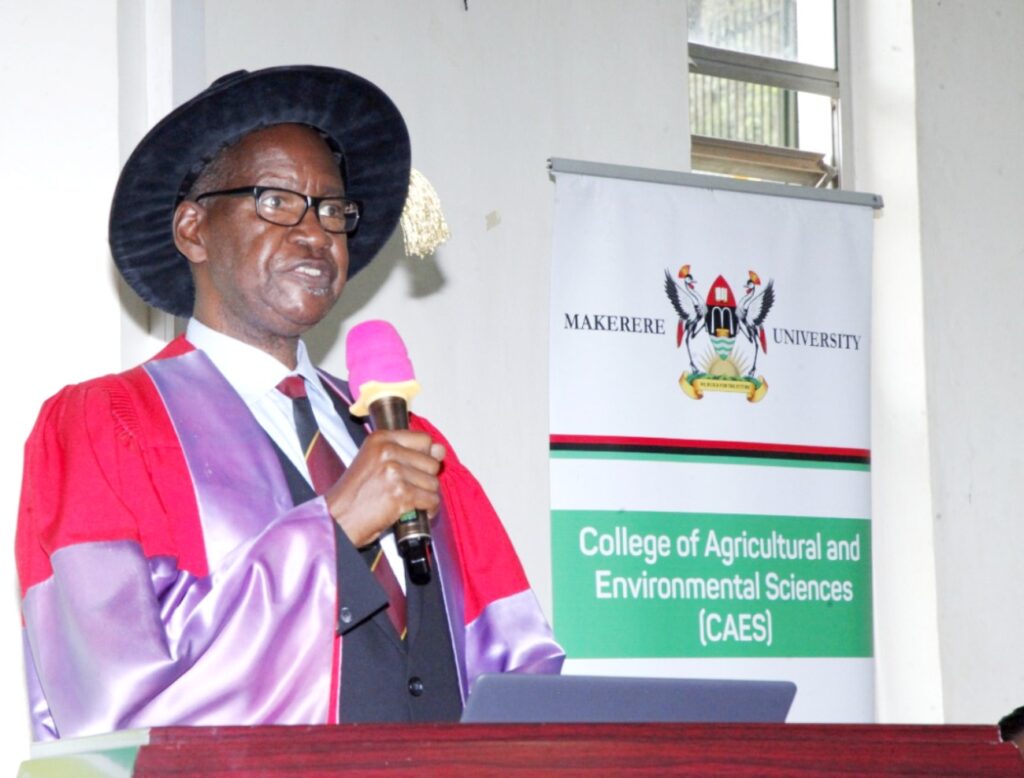 Curriculum Expansion
As Dean Faculty of Agriculture and Forestry, Prof. Sabiiti was instrumental in the review and expansion of academic programmes at CAES.  "There used to be one MSc in Agriculture with options but these would not be reflected on the degree certificate so we revised the old curriculum and proposed specialized MSc degrees of the various options, MSc Crop Science, MSc Soil Sciences, MSc Animal Science, and MSc Agricultural extension and this increased post graduate numbers. I led the development of a highly popular program –Masters in Agribusiness Management that combined science courses with agricultural economics to produce agribusiness entrepreneurs and make agriculture a rewarding business. We also revised the undergraduate degree programme from three: Bsc Agriculture, BSc Food Science and Technology and BSc Agricultural Engineering to over 10 programs," he noted. "By the time I handed over to the next Dean, Prof. Matete Bekunda in 2003, the Faculty was leading in Academic programmes, significant financial research funds, several publications, and staff with PhD as well as MSc."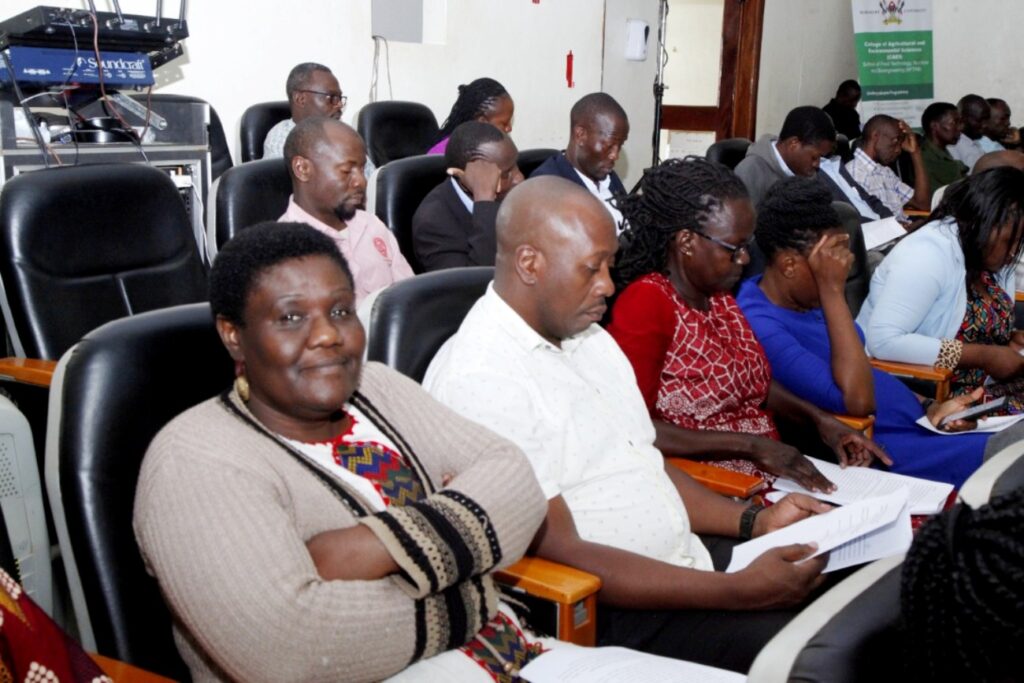 Administrative roles
Administratively, Prof. Sabiiti held several leadership positions spanning a period of nine years, 1993-2003. He served as Head, Department of Crop Sciences, and Dean – Faculty of Agriculture and Forestry (November 1994-2003). Recounting his experience, Prof. Sabiiti said it was during his period as Dean that the Faculty had unprecedented growth in terms of Infrastructural development – the evolution of two Faculties and a Research Institute, and academic programs (under /postgraduate programs). In 1998, the Faculty of Agriculture and Forestry split to two Faculties, Faculty of Agriculture and Faculty of Forestry and Nature Conservation. With NORAD support, a building/home was constructed to house the Faculty of Forestry and Nature Conservation. Kabanyolo University Farm also through a vigorous process was upgraded to Makerere University Agricultural Research Institute Kabanyoro (MUARIK). "With good collaboration with NARO, the Faculty benefited from World Bank funding for five years and the Continuing Agricultural Education Centre (CAEC) was constructed as well as a postgraduate building mainly for girls. Using some innovations, a football field was constructed at MUARIK. With this funding, several staff got further training for Masters and PhD and short courses thus building capacity," he noted. With savings from overhead costs from research and donor-funded projects, the then faculty was able to purchase for the first time a Leyland bus which is still functional-over 24 years), a small Tata bus, a tractor, a car for the Deputy Dean and restored Fish ponds at MUARIK. The other major purchase was about 100acres of land at Namalyagonja bordering MUARIK land. This was to be used for income generation from crop production, especially growing maize. According to Prof. Sabiiti, the idea behind purchasing more land was to prepare for the future plan to have a College and eventually an Agricultural University.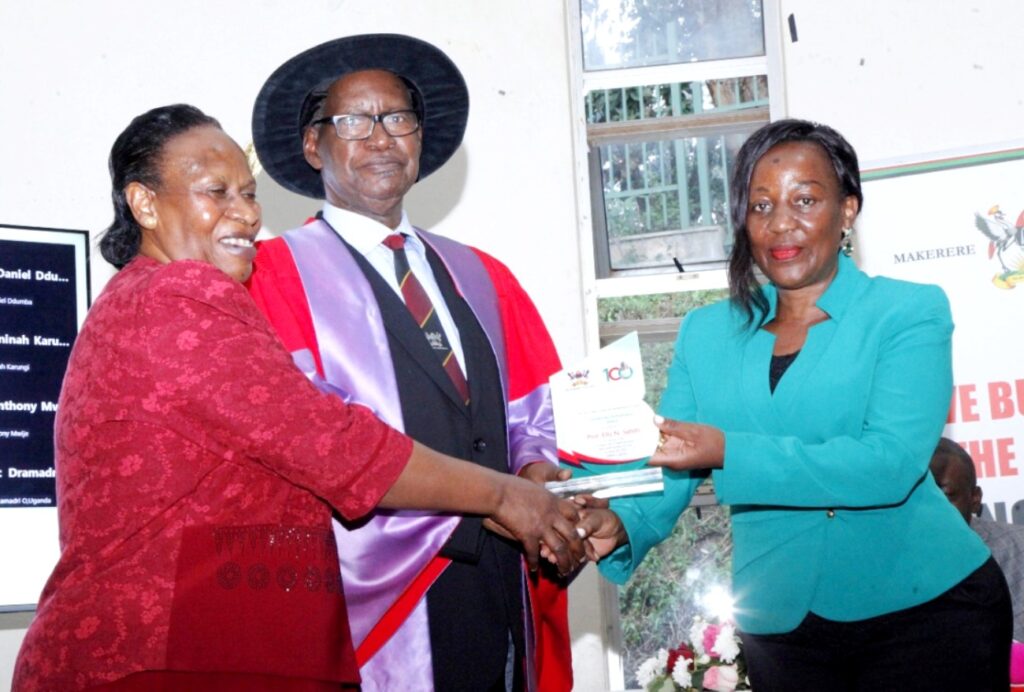 Other important contributions to the University
Prof. Sabiiti represented the Faculty of Agriculture in Senate. He also Coordinated the SIDA program he had initiated in 1999 to build PhD capacity for staff, improve lab equipment and enhance collaboration with Swedish Universities which was about 2m US$ for 15 years, and the Dryland husbandry Project based in Kazo, about US$850,000. He also served on Boards such NAADS, NEMA UNEB, UISTF /committees–I@Mak, where he had been appointed in his professional capacity. "The SIDA funding is one of my celebrated contributions to the College where we trained in joint collaboration with the Swedish University of Agriculture and produced 9 PhD staff, several MSc staff and also supplemented two staff to finish their PhDs (Drs Katuromunda and Obaa). "While in Senate, Prof. Sabiiti   participated in the formation of the Collegiate system at Makerere University. He also defended the approval for the establishment of the Agrostudies program between CAES and Israel Institute funded by the Israeli Government which has become very popular at Makerere and at other Ugandan Universities. He served as Chair for Professorial Inaugural Lectures for 14 years. He initiated collaboration between the University of Western Sydney, Australia and Makerere University 1995 todate where one PhD from CAES was sponsored by that University and she graduated this year in May 2022.  He spearheaded the establishment of the first Makerere University Centre of Excellence in Waste Management at MUARIK which was commissioned by the Swedish Ambassador to Uganda in 2017. It has state-of-the-art equipment for bio-waste research. The Centre was also supported by Edmonton Centre of excellence in Waste management, Edmonton, Canada, Bank of Uganda, Makerere University top management and CAES.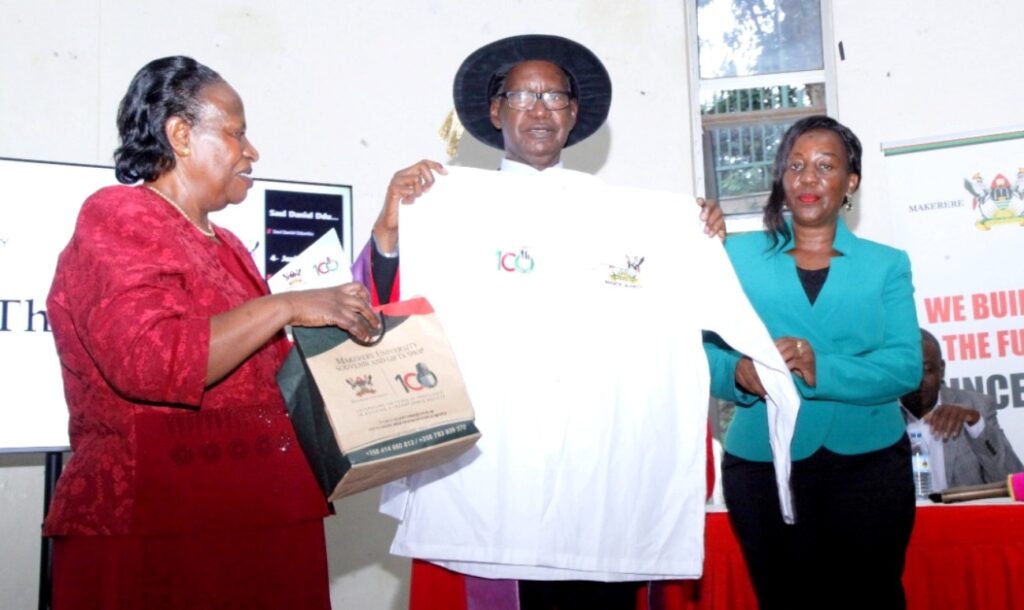 Recognition Awards based on performance as an Academician and administrator
While in service, Prof. Sabiiti received several awards, locally and internationally in recognition of his excellent performance. These include;
Makerere University Appreciation Award by the Vice Chancellor Prof. Barnabas Nawangwe in recognition of his distinguished and dedicated service to Makerere University, specifically for the leadership and devotion as Chairperson for the Professorial Inaugural Lectures Organizing Committee 2007-2021.
Was awarded the highest National award for Civilians as a Hero – Independence Golden Jubilee Medal by H.E. the President of the Republic of Uganda for his outstanding contribution in research, teaching, outreach, institutional building and administration and his loyalty to the Nation – 26th January 2017.
Appointed by the Board of Directors of the Association for Strengthening Agricultural Research in Eastern and Central Africa (ASARECA) as the 1st President of ASARECA General Assembly, December 2011 because of his outstanding contributions in agricultural research and served for two years.
Recognized by Makerere University in April 2015 for coordinating very successful research collaboration with SIDA financial support 2000-2015.
Winner of the Presidential Excellence award for Science, technology Education Excellence 2008 for outstanding contribution in the understanding of ecological dynamics of rangeland /grasslands and institutional development.
Winner of the Makerere University Vice Chancellor's Innovations and Academic Excellence Award 2007/2008 for transforming the living conditions of Pastoral communities in Kazo rangelands.
Received a Certificate of Recognition from Bishop Stuart University, Mbarara for his  outstanding and dedicated services to the University as its pioneer Chairperson of Council 2003-2018.
Received recognition (FELLOW) of the Uganda National Academy of Sciences (UNAS) for exemplary contribution to science and technology, 2004.
Received Recognition Award from the Faculty of Agriculture, Makerere University for having contributed significantly to the establishment of the Continuing Agricultural Education Centre (CAEC) in 2001.
Was awarded a golden plaque by the Faculty of Agriculture – Makerere University, in recognition of his outstanding leadership as Dean 1994 – 2003.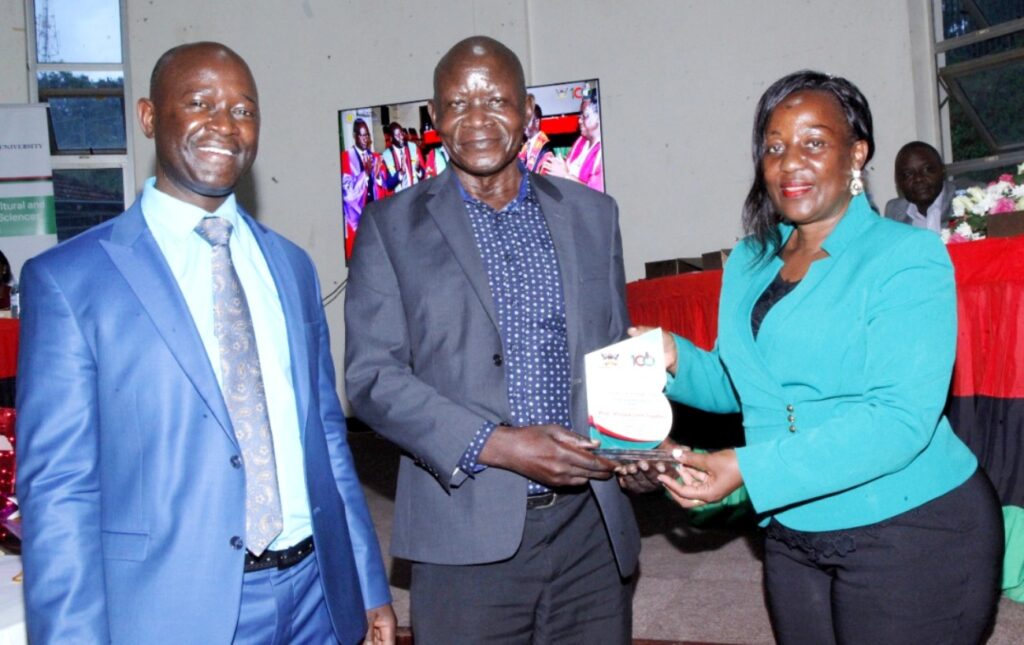 Regional Recognition
Elected Vice President, African Academy of Sciences based in Nairobi 2019 todate.
Recognized Fellow in 2007 of the African Academy of Sciences (AAS) based in Nairobi, Kenya for his outstanding scientific contribution in agronomy and Ecology.
Received recognition award for Distinguished Service as Chairman of the National Steering Committee and National Coordinator of the Dryland Husbandry Project, Uganda from 1995-2003 from the Organization for Social Science Research in Eastern and Southern Africa (OSSREA), July 2004.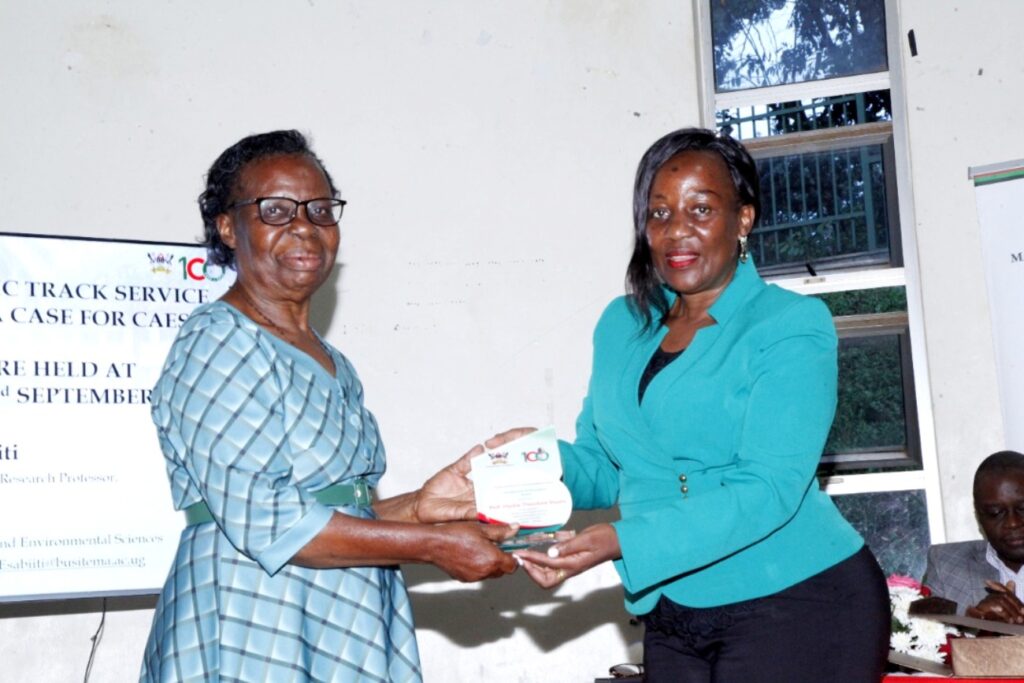 International Awards
Won the prestigious Fulbright Fellowship for Senior African Scholars 2005/16 offered by USA Department of State and was implemented at the Ohio State University and became a Fulbright Scholar 2016 to-date.
Elected a Fellow by the Governing Council of the Academy into The Third World Academy of Sciences (TWAS) 2001.
Received recognition award for extraordinary service to the Inter Academy Council as a Member of the Panel on Science and Technology Strategies for Improving Agricultura Productivity and food Security in Africa from the Board of Inter Academy Council, The Netherlands, 27th August 2004.
Appointed a TWAS Research Professor in Dec 2006 for five years by the Academy of Sciences for the developing World (TWAS) Secretariat based in Trieste, Italy and was hosted by the National University of Rwanda.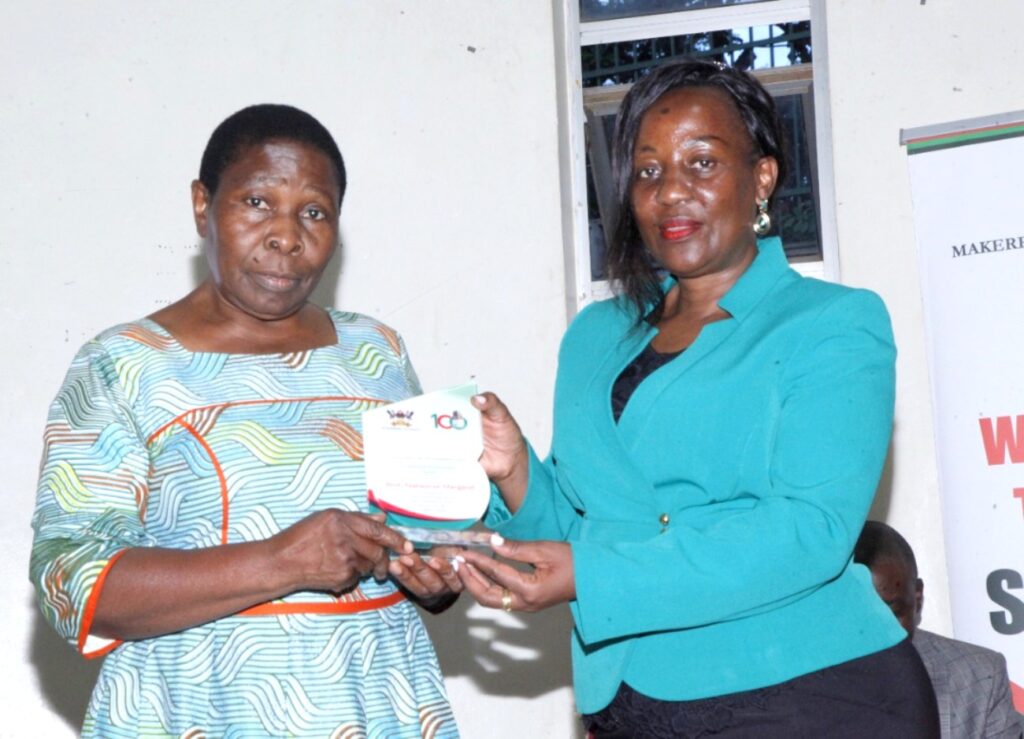 Extra Curricula Activities
Served on Busitema University Council from 2015-2021 and also Chaired Student Affairs and Disciplinary Committee and Appointments Board.
Appointed twice by Makerere University as Orator and presented citation for H.E. Yoweri Tibuhaburwa Kaguta Museveni for recognition of his contribution to education, agriculture, fight against HIV/Aids and was awarded D Laws (H.causa) 2019, and for the Distinguished Authorship Award for writing a dictionary-Katondoozi in local language – presented  to H.E. in 2020.
Appointed member of the Board of Trustees of the Uganda Independence Scholarships Trust Fund March 1999 to date. This is a Presidential Appointment.
Appointed Director on the National Agricultural Advisory Services (NAADS) board by the Minister of Agriculture, Animal Industry and Fisheries, 2002 to 2008.
Appointed by the Permanent Secretary, Ministry of Education and Sports to serve as Chairman of the Curriculum Subcommittee for the Agricultural Colleges in 2000 that reviewed the curriculum and recommended a two-year Diploma instead of three years.
Appointed by the Chancellor of Bishop Stuart University, Mbarara as the first Chairman to its Council, June 2003 to date.
Served as Chairman of the Agribusiness Advisory Committee between the Faculty of Agriculture and the Private Sector in Uganda to monitor a new Masters degree program in Agribusiness Management (1999- 2003).
Appointed by OSSREA as the National Co-coordinator, Dryland Husbandry Project funded by SIDA. The Faculties of Agriculture and Veterinary Medicine and MAAIF and NARO implemented the project from 1996 –2003.
Appointed by the Vice-Chancellor, Makerere University to the MU/Government Committee of 14 that prepared a document on Human Capacity building for decentralization supported by the Rockefeller Foundation in 1999/2000. The project attracted about US$17M from the Rockefeller Foundation, World Bank and Government of Uganda. The implementation committee became  I@Mak.com – Innovations at Makerere Committee.
Appointed by Ministry of Education and Sports as member of the Joint Commission for setting up the University of Agriculture and Environmental Sciences 1995-2002. The university has been established and is called Gulu University. He was also chairman of the Curriculum Committee that worked out the academic faculties and programs.
Appointed member Taskforce for setting up Agricultural University in the North, by the Prime Minister of Uganda, 1994.
 Elected the first President of the newly formed Association of Uganda Professional Agriculturalists (ASUPA) 2002.
Appointed board member of the Uganda National Examinations Board (UNEB) by the Minister of Education and Sports, 2002 to 2005 and was reappointed on the Board from 2006-2009.
Member of the Management Committee of the National Agricultural Research Organization (NARO) 1995-2003.
Member of the National Forum on the Plan for Modernization of Agriculture 1996-2003.
Member of the National Steering Committee for the Plan for Modernization of Agriculture1996-2003.
Appointed by Ministry of Agriculture to be Member of the National Steering Committee to Combat Desertification in Uganda, 1997 to 2010.
National Coordinator, Plant Genetic Resources Coordinating Committee, 1992 -1997.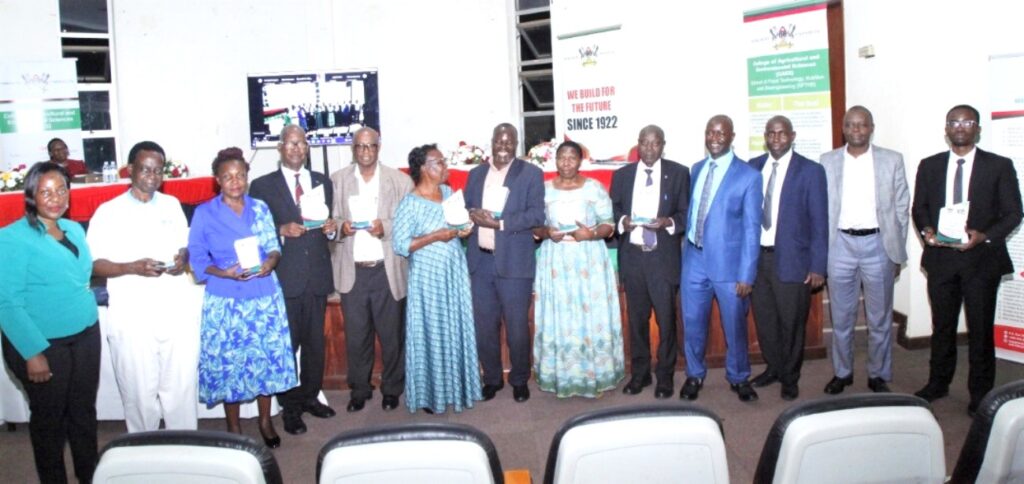 Prof. Sabiiti's advice to members of staff
While in service, work for the good of the institution and the good of others and you will be rewarded.  "As a Professor at Makerere, I had purpose to build human capital. As a Lecturer, you should always have purpose as to why you are teaching and supervising. I came to Makerere to teach and build others. Learn to sacrifice for the good of others."
Mentoring means being able to offer a helping hand to a fallen person or a person struggling with unseen challenges and you do it willingly without expecting rewards from that person. Your expectations from that person is to be a better person.
Makerere gives you the best environment to grow academically if you want to grow. Learn to love the institution and you will excel in whatever you do.
To the academic leaders, there is need to balance administration and academics. If you don't, you will be lost when you leave administration.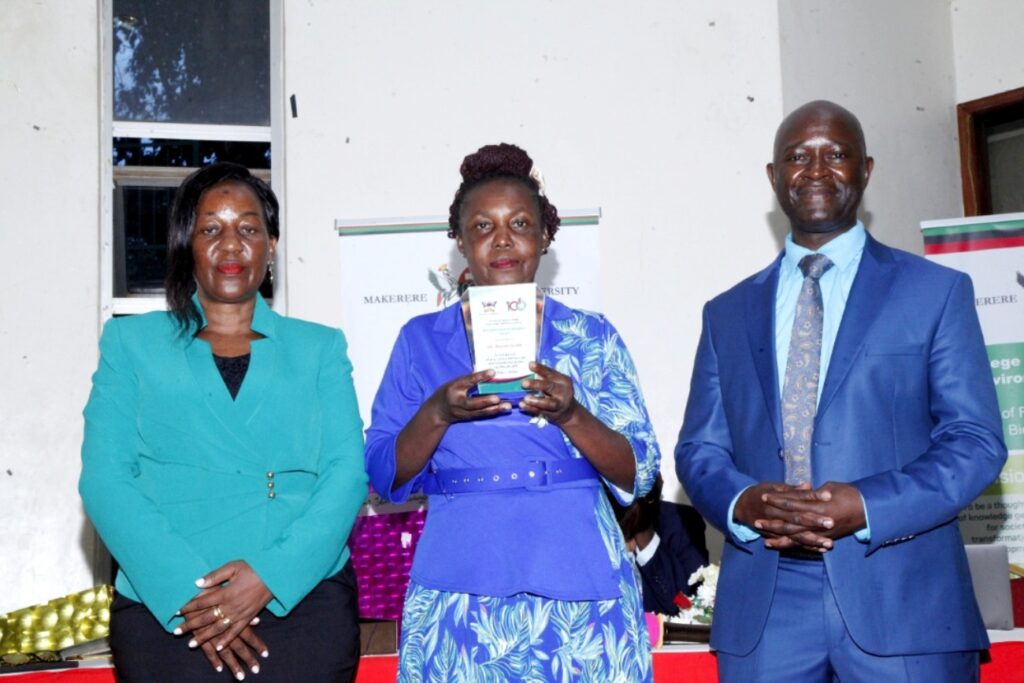 Prof. Sabiiti's thoughts on the future of CAES
Prof. Sabiiti implored staff to remain united with a common vision for the College. "Focus on growing CAES into a University of Agricultural & Environmental Sciences. Looking back, CAES has had steady developmental phases initially from the Faculty of Agriculture and Forestry to a College status and this has been possible through dedicated service of the various leaders and staff. This practice should be further deepened to turn CAES into a much bigger Institution with more Departments, Schools, Centers, Institutes that fit in the NDPIII and Uganda Vision of 2040. You have a very good Strategic Plan 2020-2030 which should now be regularly revised to focus on what you want to achieve. Use the capacity you have on ground to drive your Strategic Plan. You should all remain united with a common vision championed by your leaders if you want to attain higher levels of development."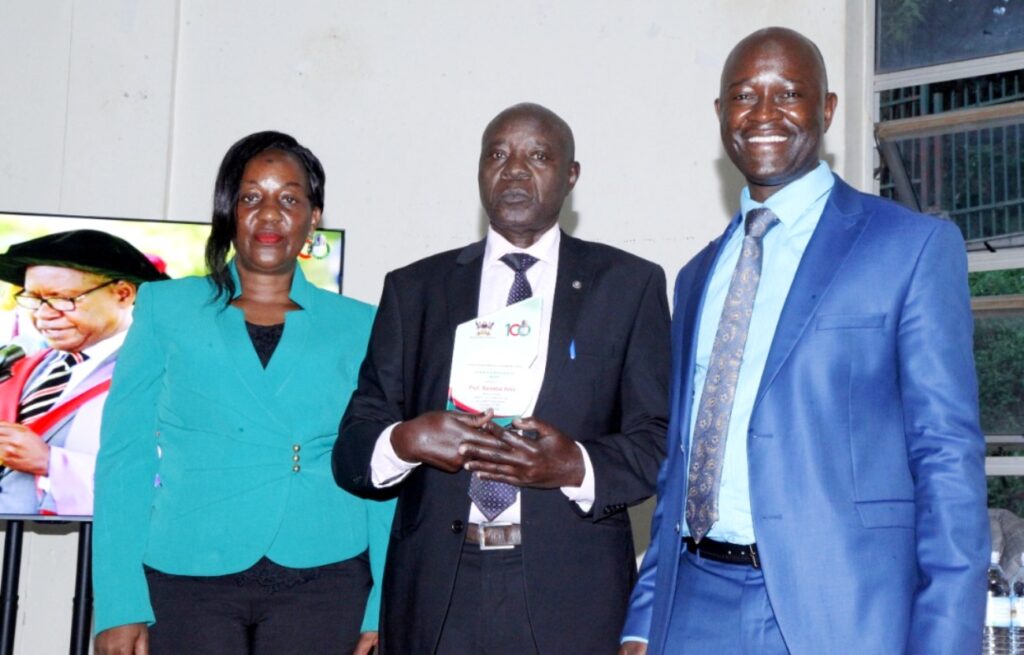 Appreciation
Prof. Sabiiti appreciated the Principal of CAES, Prof. Gorettie Nabanoga for inviting him to deliver his valedictory lecture, and the Deputy Principal, Prof. Yazhidi Bamutaze for coordinating the program.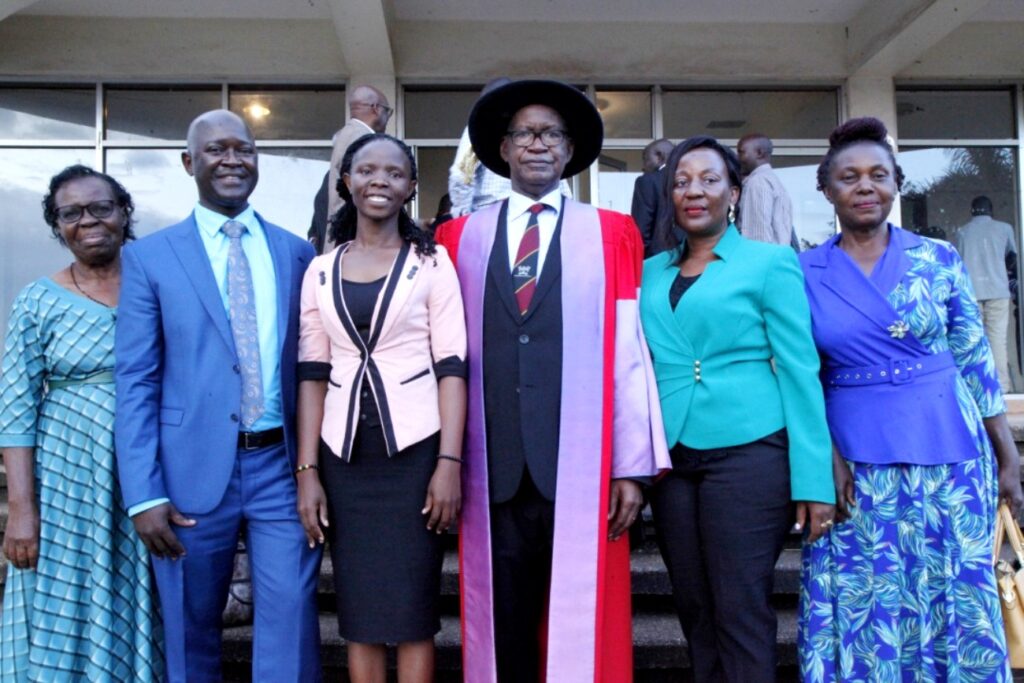 Recognition of retired staff
During the event, the Principal, CAES presented an award to Prof. Sabiiti in recognition of his distinguished service to Makerere University. The Principal, together with the Deputy Principal also presented appreciation awards to other retired members of staff in recognition of their service to Makerere. These included; Prof. Bareeba Felix, Prof. Tenywa Moses, Prof. Hyuha Theodora, Prof. Ssembajjwe Gombya, Prof. William Kyamuhangire, Prof. Nabasirye Margaret, Prof. Mutetikka David, Prof. Tenywa John Stephen, Dr Matsiko Francis, Dr Okiror John James, Dr Nagadya Harriet, Dr Christine Magala Nyago, Dr Michael Iwadra, Ms. Nanziri Sarah, Ms. Kawooya Teddy Mary, Mr. Eugene Manda, Mr. Tibakuzira Arnest, Mr. Emmanuel Nabyama, Ms. Toepista Namayanja, Everst Emuron, and Ms. Benny Kaitesi.
The Principal appreciated Prof. Elly Sabiiti and the other retirees for serving Makerere with utmost diligence. "It's because of their sacrifices that CAES has grown and excelled in many aspects," she noted.
The Valedictory Lecture was moderated by Dr Patrick Byakagaba, a member of staff at CAES.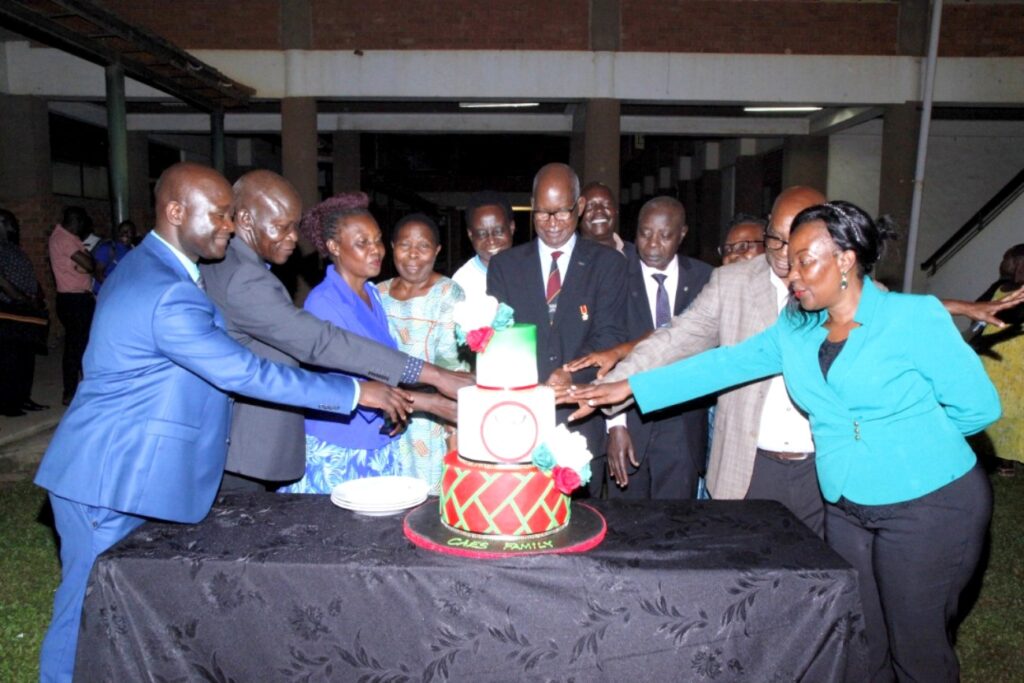 Full presentation attached below.
Mak Hosts 2nd African Conference on Precision Agriculture (AfCPA) 2022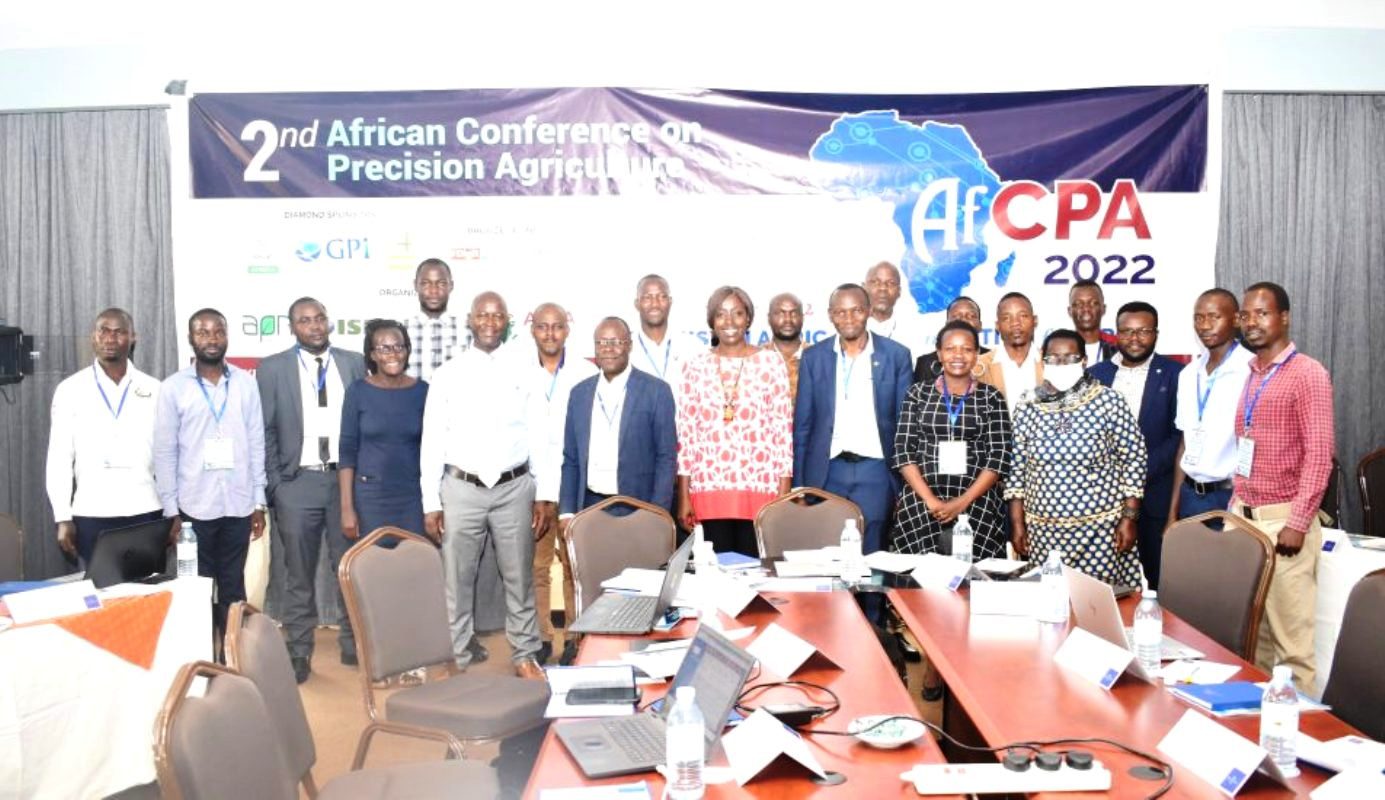 Makerere University College of Agricultural and Environmental Sciences (CAES) represented by Dr. Patrick Musinguzi, a Lecturer in the Department of Agricultural Production, hosted a satellite event of the 2nd African Conference on Precision Agriculture (AfCPA) from 7th to 9th December 2022, at Protea Hotel in Kampala, Uganda. AfCPA is a biennial event and an initiative of the African Plant Nutrition Institute (APNI) in partnership with Muhammed VI Polytechnic University (UM6P), the International Society of Precision Agriculture (ISPA), and the African Association for Precision Agriculture (AAPA). The satellite event offered an opportunity for the local presenters and stakeholders to participate in the main conference held in Nairobi, Kenya, on issues of precision agriculture as a novel management approach for optimizing soil/crop health and productivity. The mission of AfCPA is to build a forum dedicated to "connecting the science and practice needed to put precision agriculture in action for Africa."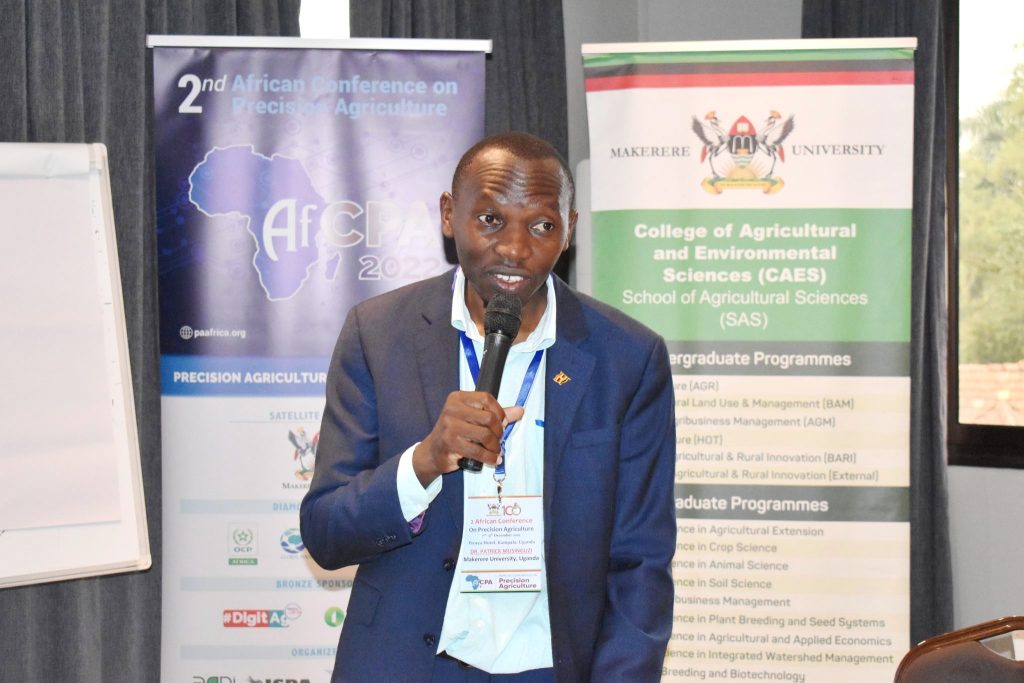 The conference was sponsored by OCP Africa, Global Phosphorous Institute, 4R Solution Global Affairs Canada, Digital Agriculture Convergence Laboratory, and Investiv. The conference aimed at strengthening and supporting the precision agriculture community within the African context. The conference engaged stakeholders including scientists, policy makers, extension staff, crop consultants and advisors, agronomists and service providers towards a common goal of building the capacity and resilience of African cropping systems.
AfCPA partner organizations that served as national satellite site hosts included:
National Polytechnic Institute Félix Houphouët-Boigny (INP-HB), Abidjan, Côte d'Ivoire
National Authority for Remote Sensing & Space Sciences (NARSS), Cairo, Egypt
Ethiopia Institute of Agricultural Research (EIAR), Addis Ababa, Ethiopia
CSIR-Savanna Agriculture Research Institute, Tamale, Ghana
Nassarawa State University, Keffi, Nigeria
University of KwaZulu-Natal, Pietermaritzburg, South Africa
Advanced School of Agronomy/University of Lomé (ESA-UL), Lomé, Togo
National Institute of Agronomic Research of Tunisia (INRAT), Tunis, Tunisia
College of Agricultural and Environmental Sciences Makerere University, Kampala, Uganda
Plant Production Sciences and Technologies, University of Zimbabwe, Harare, Zimbabwe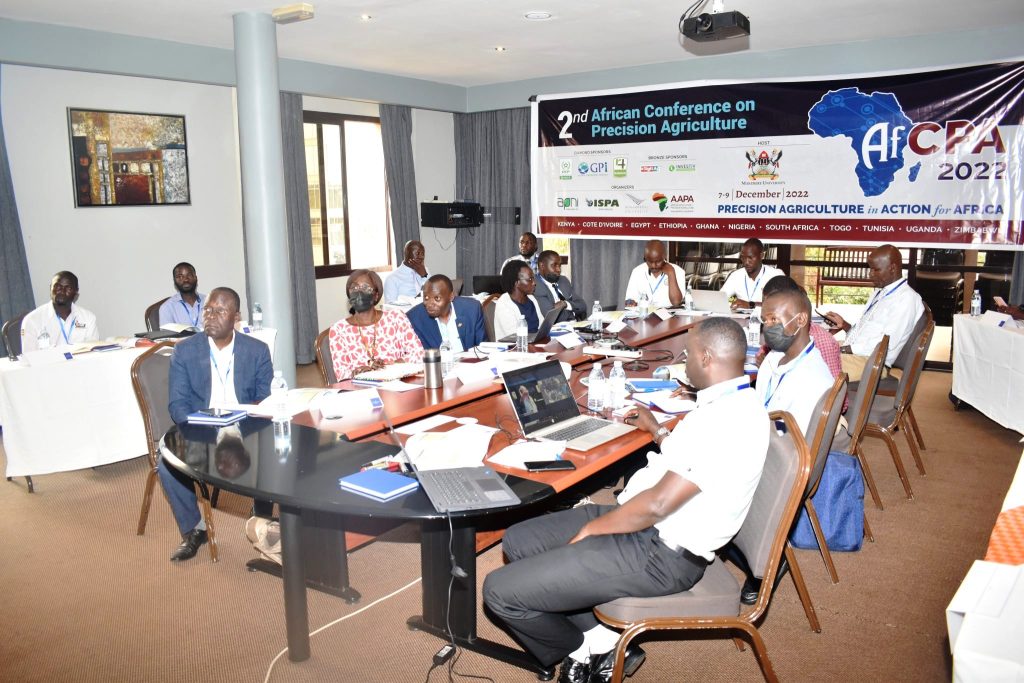 Strategies to promote rapid adoption of precision agriculture
Education: Schools especially higher institutions of learning like universities should develop programmes and expand curricula to spur digital innovation and skills development of precision agriculture technologies and techniques.
Youth inclusion programmes: Non-Governmental Organizations (NGOs) should focus on youth inclusion and create programmes targeted towards the youth to educate, train and challenge them to engage in precision agriculture advancement.
Strengthening collaborations and knowledge sharing: Local organizations and international bodies should develop partnerships that ensure cross-fertilization of knowledge, ideas, and technologies in precision agriculture, with youth in the picture.
Research engagement: The youth are the powerhouse of innovative ideas and they posses the stamina needed in research that would advance precision agriculture. Research programmes must be developed to target and leverage the strength of the youth in Africa.
Policy Development: Government at all levels must develop policies and regulations that favour the advancement of precision agriculture in Africa, while encouraging the youth to lead with technology development and start innovations that promote precision agriculture.
Finance towards research and youth-led AgTech startup/SMEs: Precision agriculture product development especially in the African local context requires generous funding to prototype. Therefore funding is critically important to cause significant progress and to speed up precision agriculture in Africa.
Community engagement: The concept of precision agriculture comes with ideologies and it is vital to use the power of community engagement to bring about ideological change for rapid adoption of precision agriculture in Africa. The youth are valuable agency to deliver this change. When the youth accept precision agriculture, they easily influence the narrative its favour.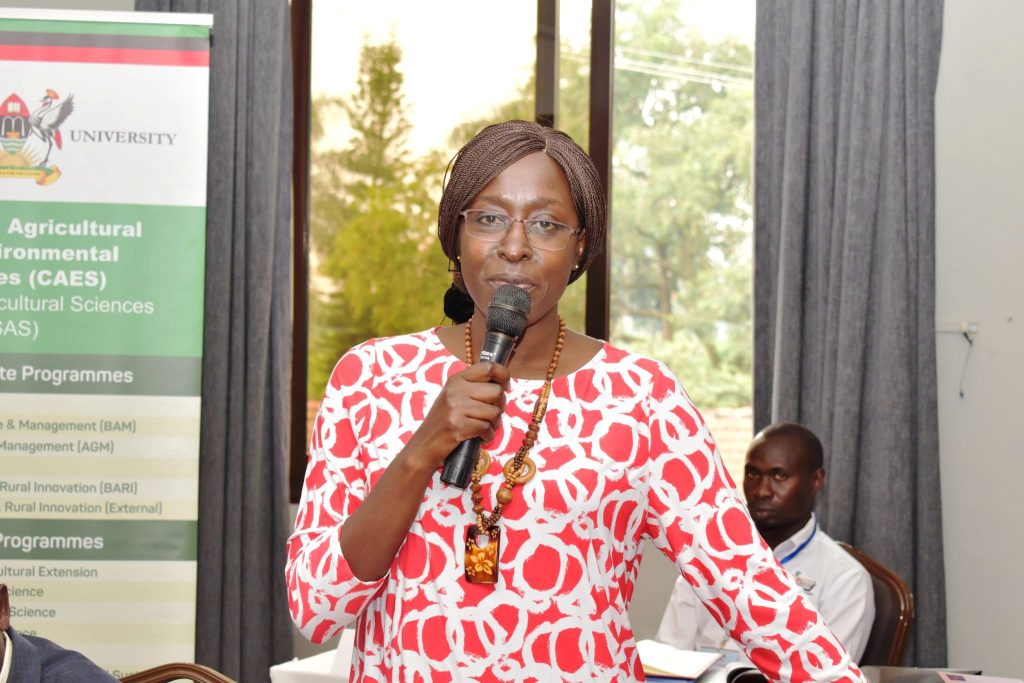 In her remarks, Dr. Mildred Ochwo, Head department of Agricultural Production, CAES said strengthening Networks would greatly boost precision agriculture in Africa.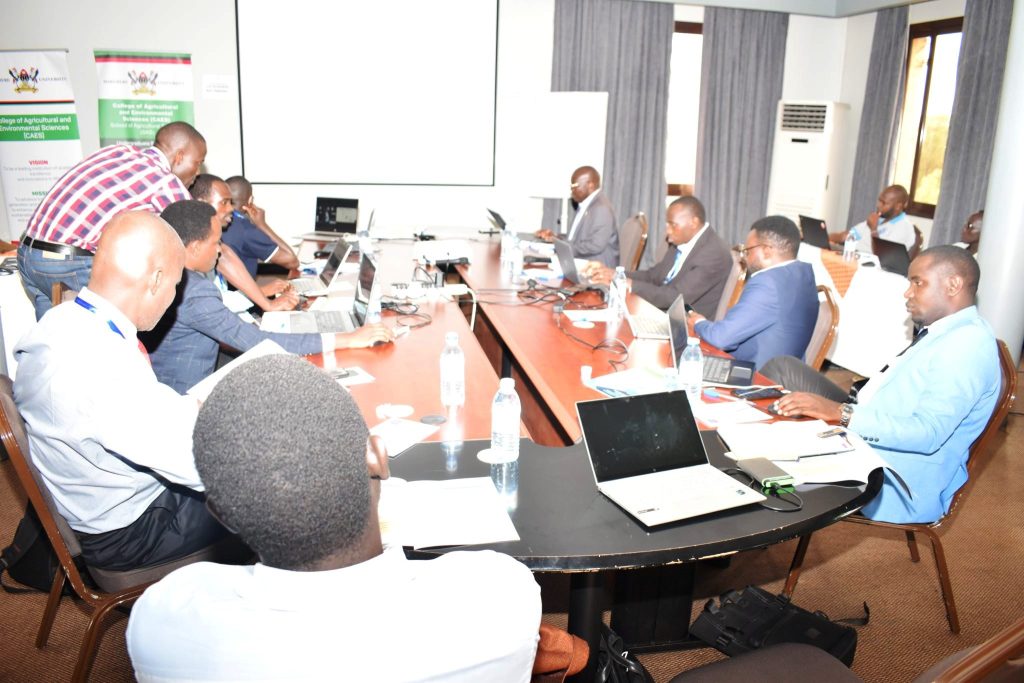 The Deputy Principal of CAES, Prof. Yazidhi Bamutaze cited the need to embrace and optimize emerging technologies intended improve agricultural productivity. Prof. Bamutaze aslo noted the need for Uganda's commitment to collecting quality data. "We need to redirect our efforts to data collection consistently in a clean way for science to work. With poor quality data you can not run simulations or models, and targeted interventions. We all have to work together towards this," he said. According to Prof. Bamutaze, Uganda as a country is increasingly appreciating technology, and with leadership, we can work together, setup trials to ensure that what we are doing goes to the next level.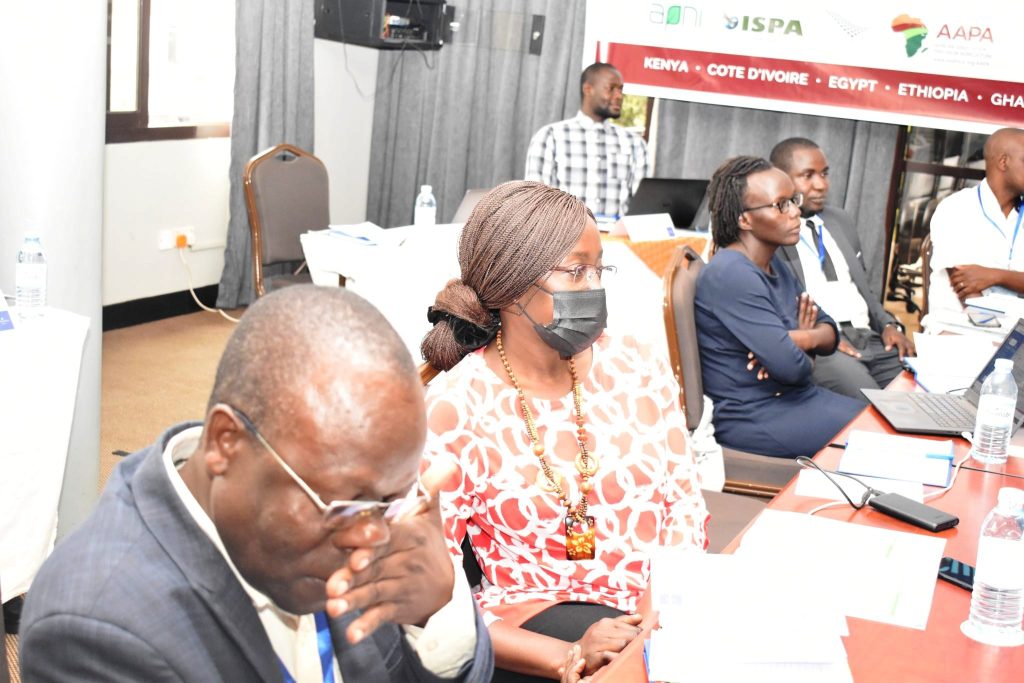 Prof. Bamutaze noted that the College was keen to work with partners, through student-staff mobilities. Prof. Bamutaze appealed to government for funding in order to produce competent students. "We can't develop the country without good capital base, which requires resources," he said.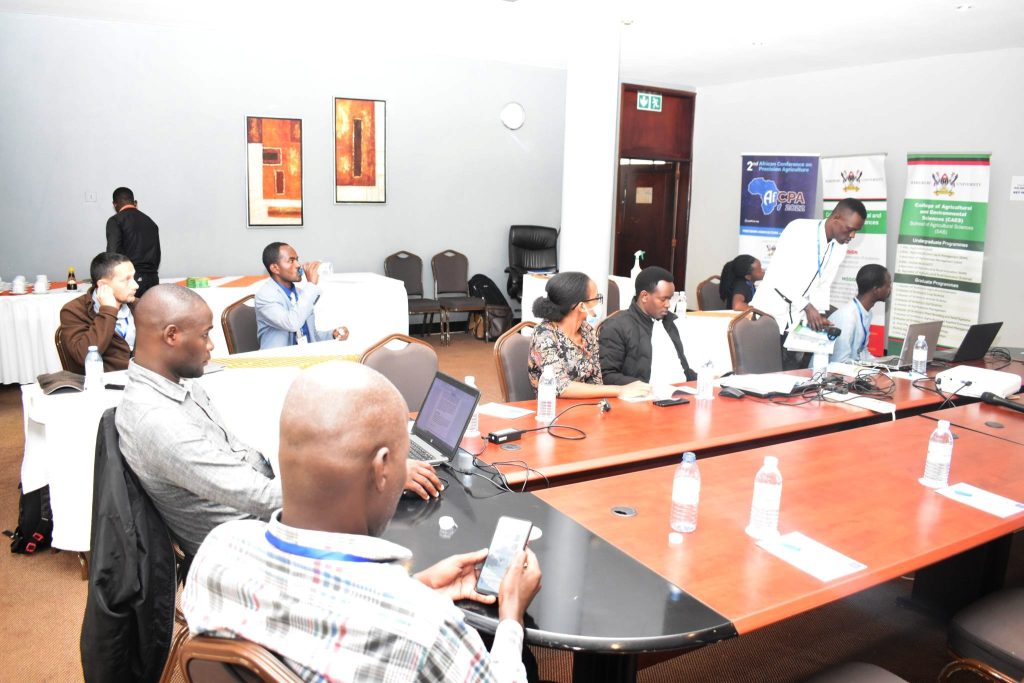 According to Mr. Fred Kabango, Commissioner, Ministry of Agriculture, Animal Industry and Fisheries, the ministry has undertaken many initiatives like climate smart agriculture, geared towards addressing the effects of climate change. Mr. Kabango called for adoption of precision agriculture as a measure to improve productivity. In achieving NDP Goal 3, on industrialization, were, one of the pillars is to increase production and productivity, Mr. Kabango emphasized the need to look at agriculture as business, and to retool farmers with the best agricultural practices.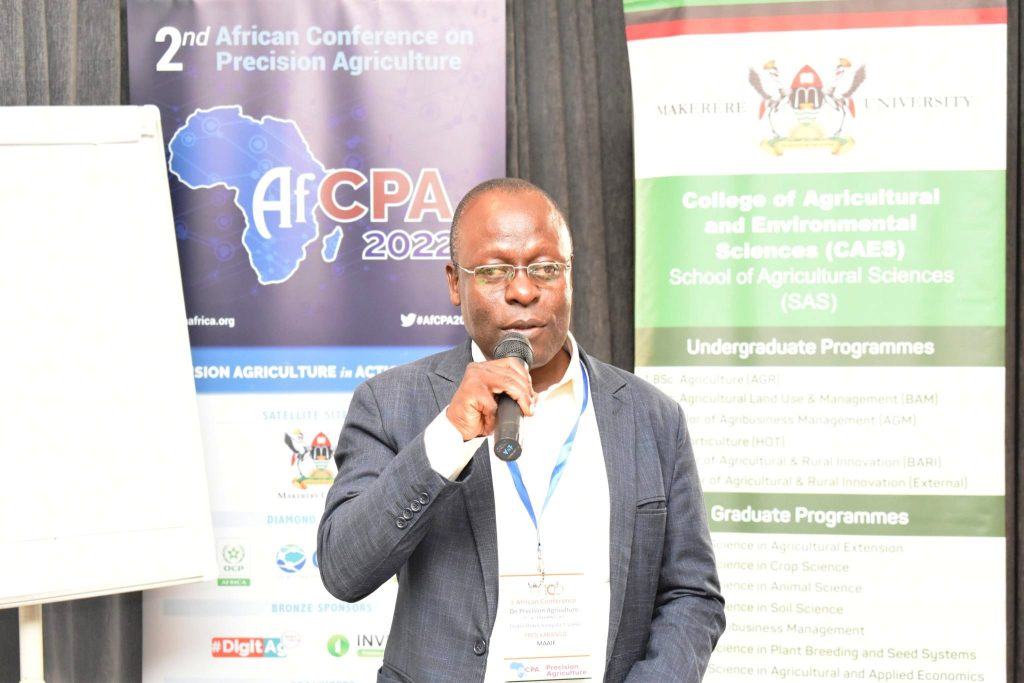 Mr. Paul Senyange, Project Manager E-services, National Information Technology Authority, Uganda (NITA-U) presented an assessment of how the Authority can support the implementation of precision agriculture through Agriculture technology initiatives discussed in the conference. Mr. Senyange presented a number of ideas on how NITAU can support the initiative including: creating an enabling environment with special focus on necessary laws, connecting through the National Backbone Infrastructure (NBI), supporting data sharing and security through the UGHUB which is a Government integration platform, supporting unit hosting of applications in the current cloud data centre, and supporting innovations and e-services in the precision agriculture space.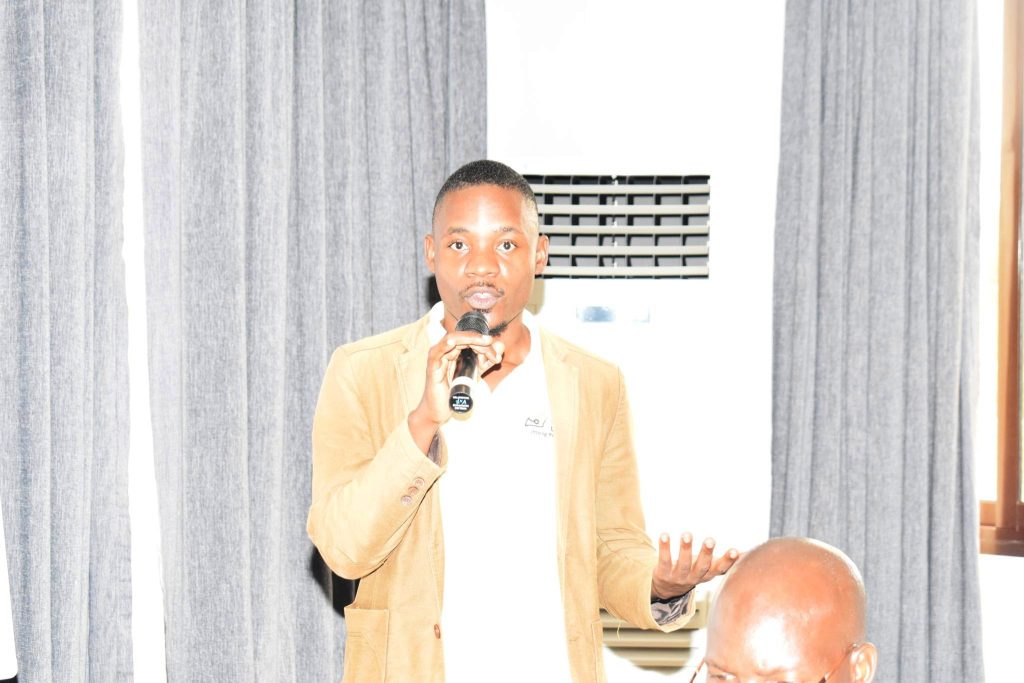 CAES Botanical Gardens Launched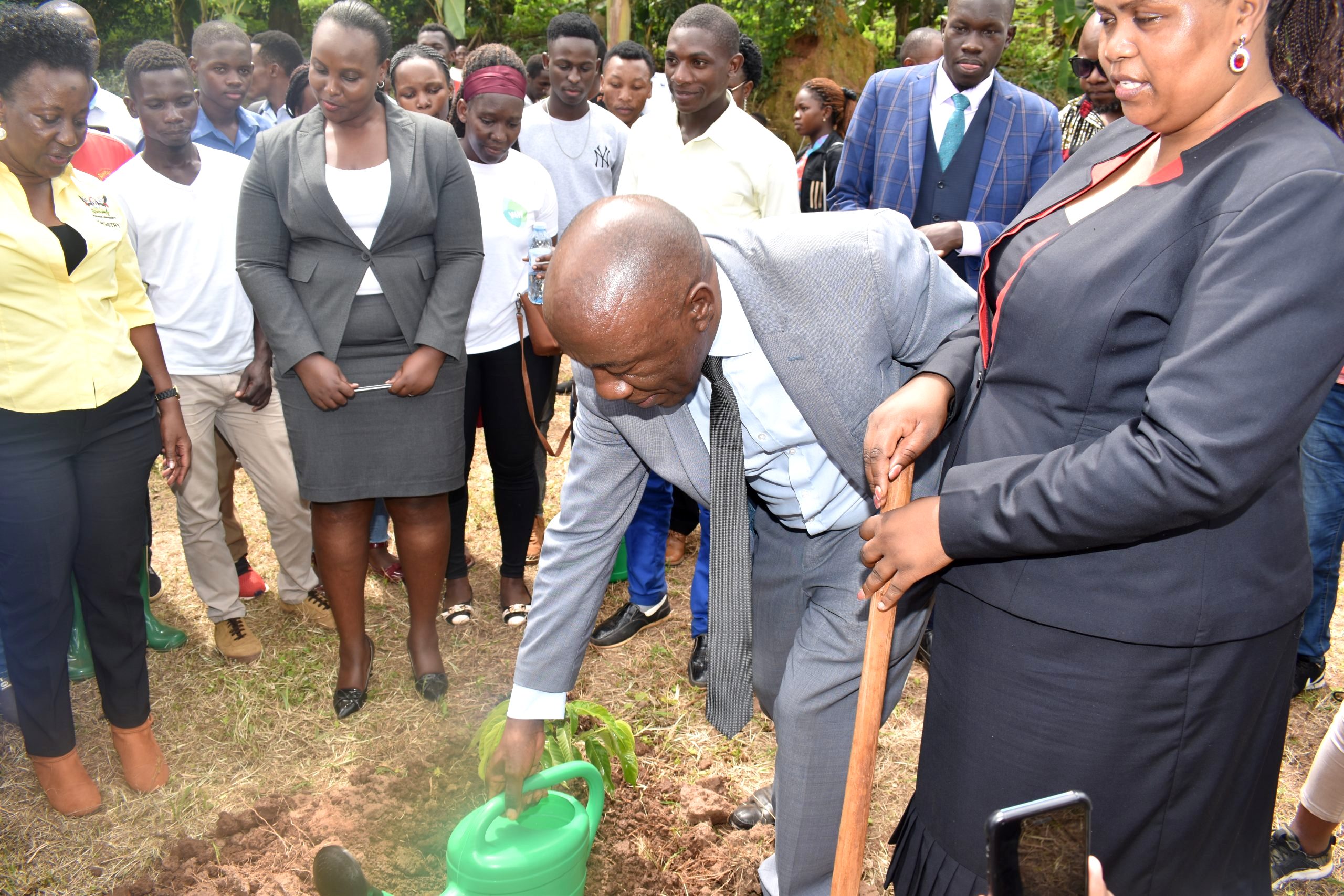 The College of Agricultural and Environmental Sciences (CAES) through the School of Forestry, Environmental and Geographical Sciences (SFEGS) on 6th December launched the first CAES Botanical Gardens at Makerere University Agricultural Research Institute Kabanyolo (MUARIK). The Botanical Gardens will cover 30 acres of MUARIK land. This is one of the College initiatives geared towards the protection, conservation and recreation of ecosystems. The gardens will also be used for teaching and research. During the launch, over 300 trees were donated to the Gardens.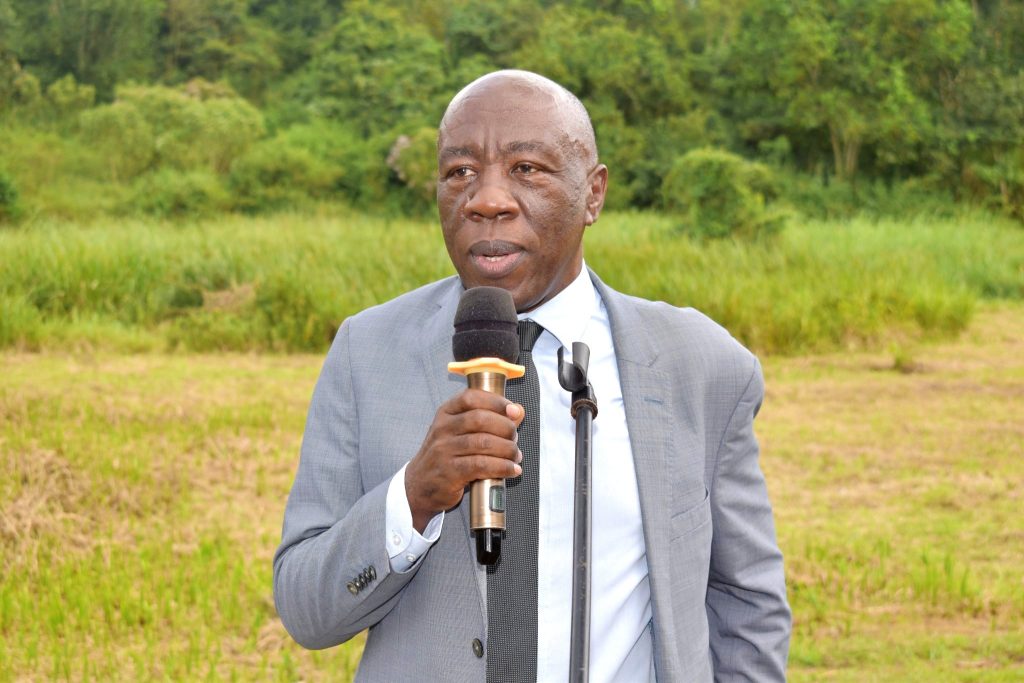 The CAES Botanical Gardens is an iconic monument set up to commemorate 100 years of Makerere University and 50 years of the School of Forestry, Environmental and Geographical Sciences. The idea of the gardens was an initiative by Prof. Bernard Bashaasha, following his visit to Stellenbosch University where he was impressed by the green scenery.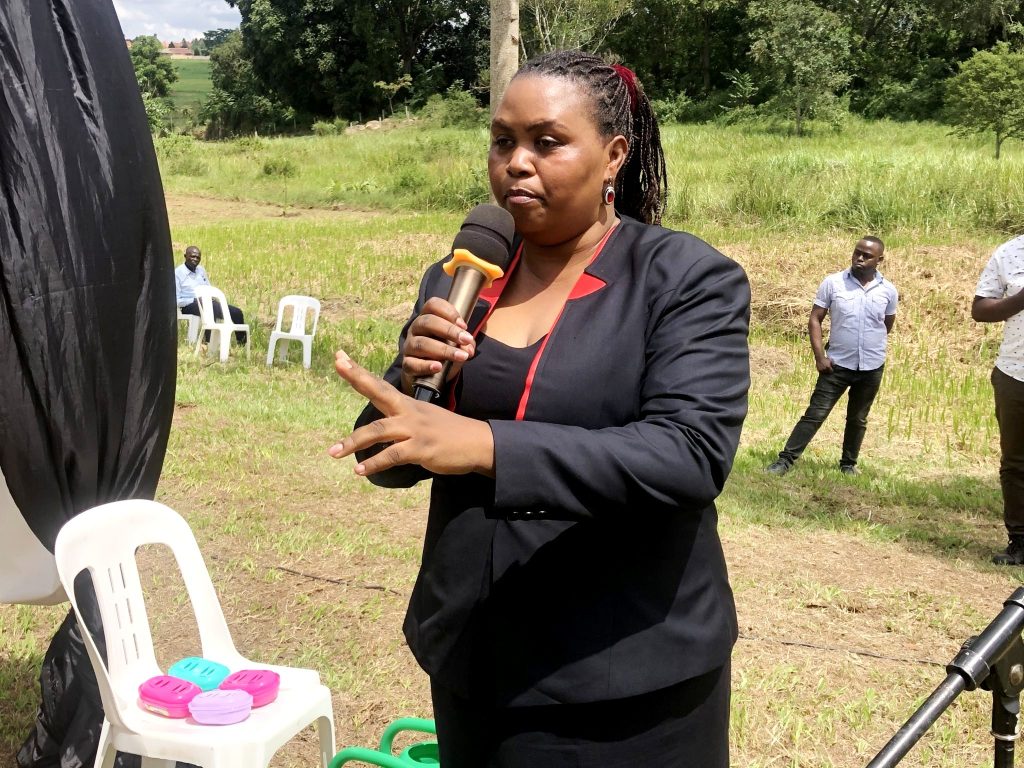 Established in 1953, MUARIK is one of the research institutes of CAES, Makerere University, with the main role of supporting the College's mandate of teaching, research, outreach and production. MUARIK carries out research based on the nation's priorities, including: biotechnology, tissue culture technology, plant breeding, development of improved farming techniques, agro-processing, marketing and value addition. The institute has had a number of achievements including: increased banana plantation acreage, poultry unit renovation, increased soybean production to 14 acres between 2018-2020, expansion of pasture gardens, improvement of the coffee plantation, and provision of training services to education institutions.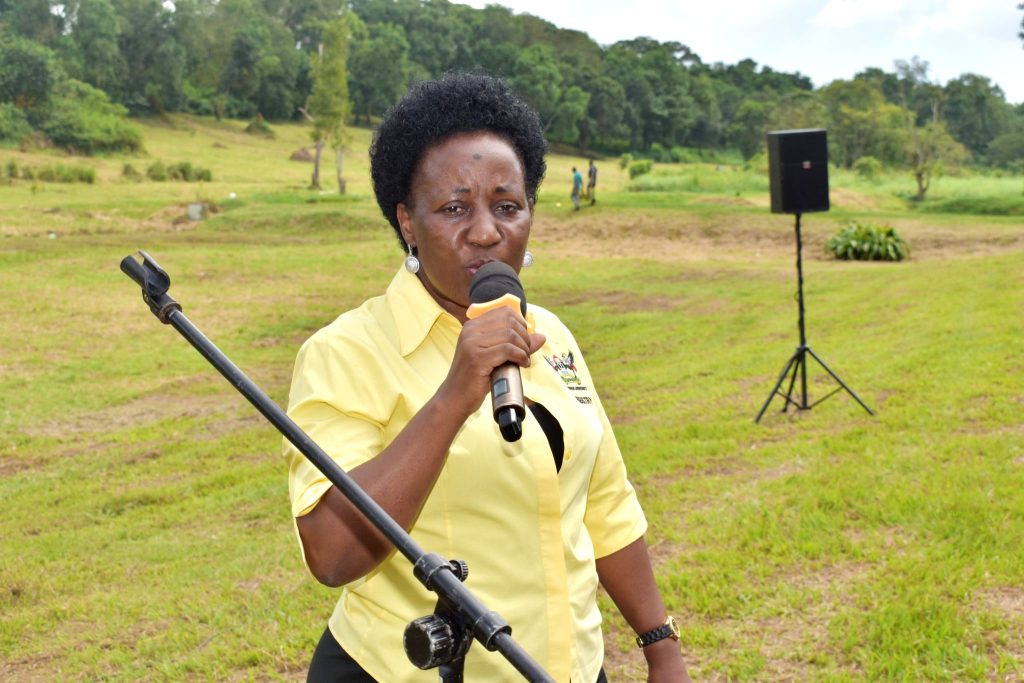 On behalf of Makerere University Vice Chancellor, the Acting Deputy Vice Chancellor in charge of Finance and Administration, Prof. Henry Alinaitwe, commended CAES for the initiative, emphasizing the importance of forests in combating climate change. "We all rely on the environment and I am sure we have all witnessed how fast the environment is changing, and as a Civil Engineer I confess that we are part of the problem. We cut trees for construction purposes, with no effort to replace them," he said.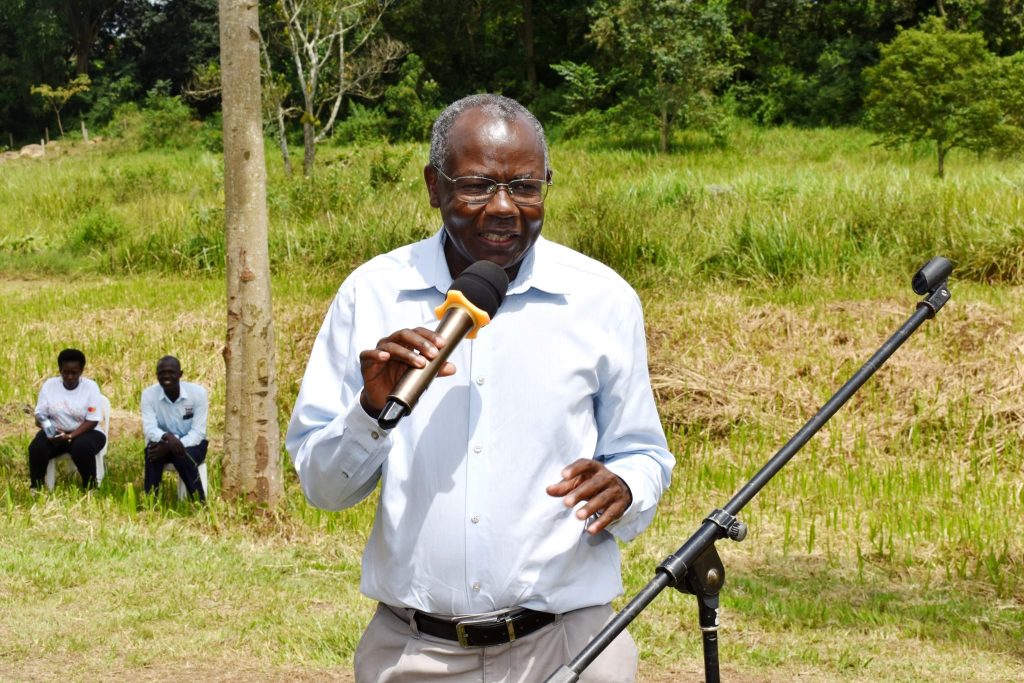 Prof. Gorettie Nabanoga, Principal CAES, urged the First Year students at the College to take charge in as far as protection and conservation of forests is concerned. "Your cohort comes in at the beginning of a new century. We assign you the responsibility to take this forward," she said. Prof. Nabanoga re-echoed the need for sustainable management of ecosystems for improved livelihoods.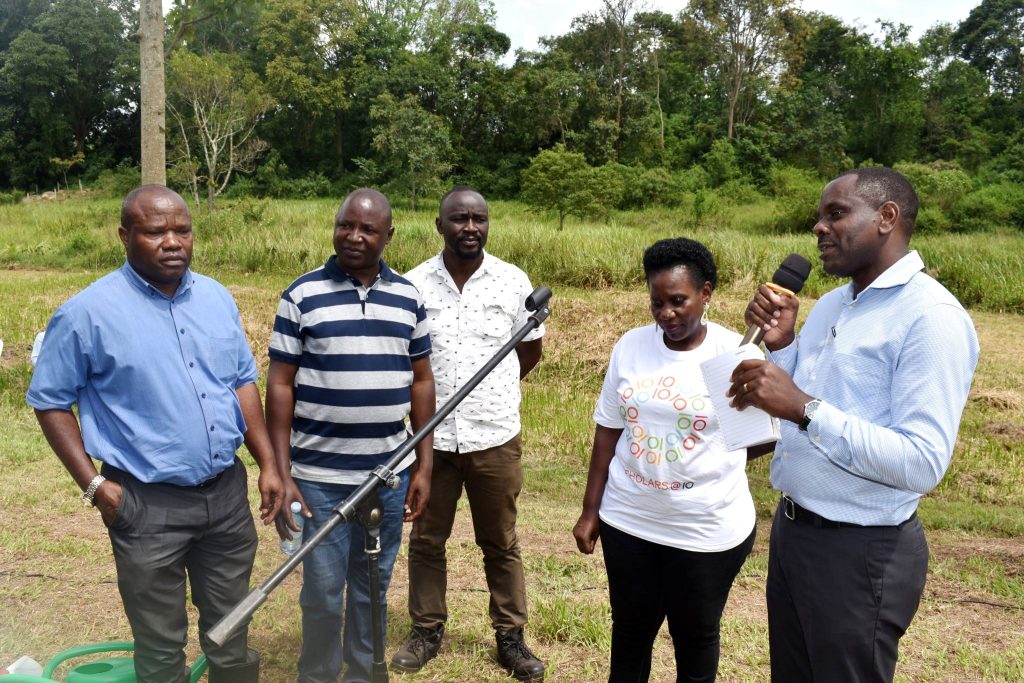 According to Prof. Fred Babweteera, Dean School of Forestry, Environmental and Geographical Sciences, the CAES Botanical Gardens will serve as a centre for replicating a number of ecosystems, promoting and conserving the indigenous species, especially those with medicinal value, and setting up recreational spaces.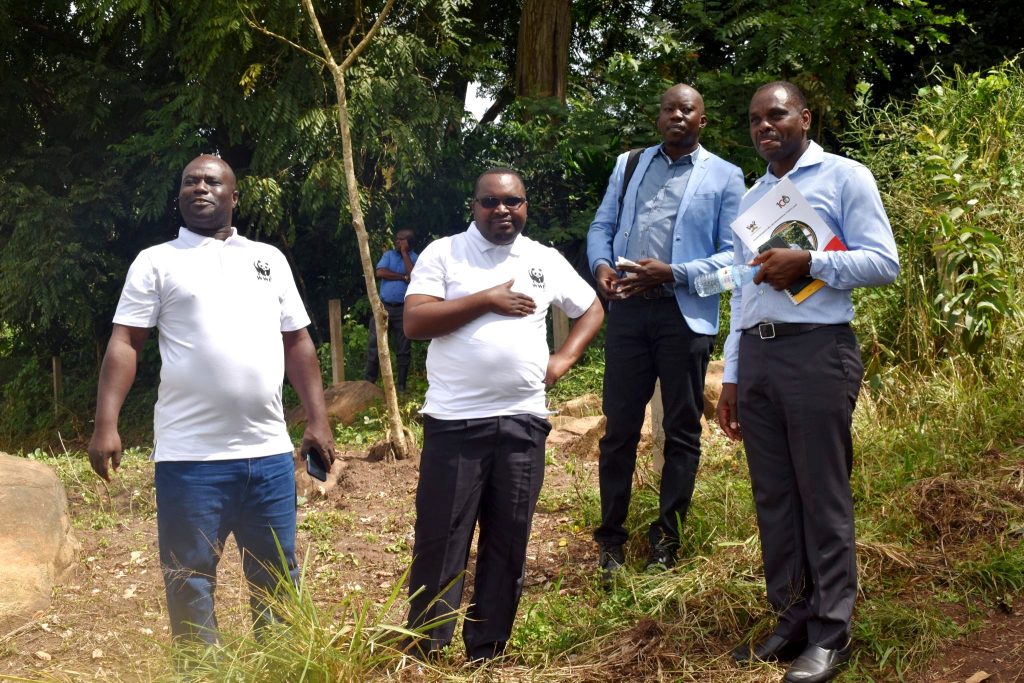 In her remarks, Hon. Kaaya Christine Nakimwero, Woman Member of Parliament, Kiboga District called on the public to support popularization of the Botanical Gardens. "I feel you are the centre of biological diversity, and having the gardens at the best University in Uganda is indeed something to celebrate," she said.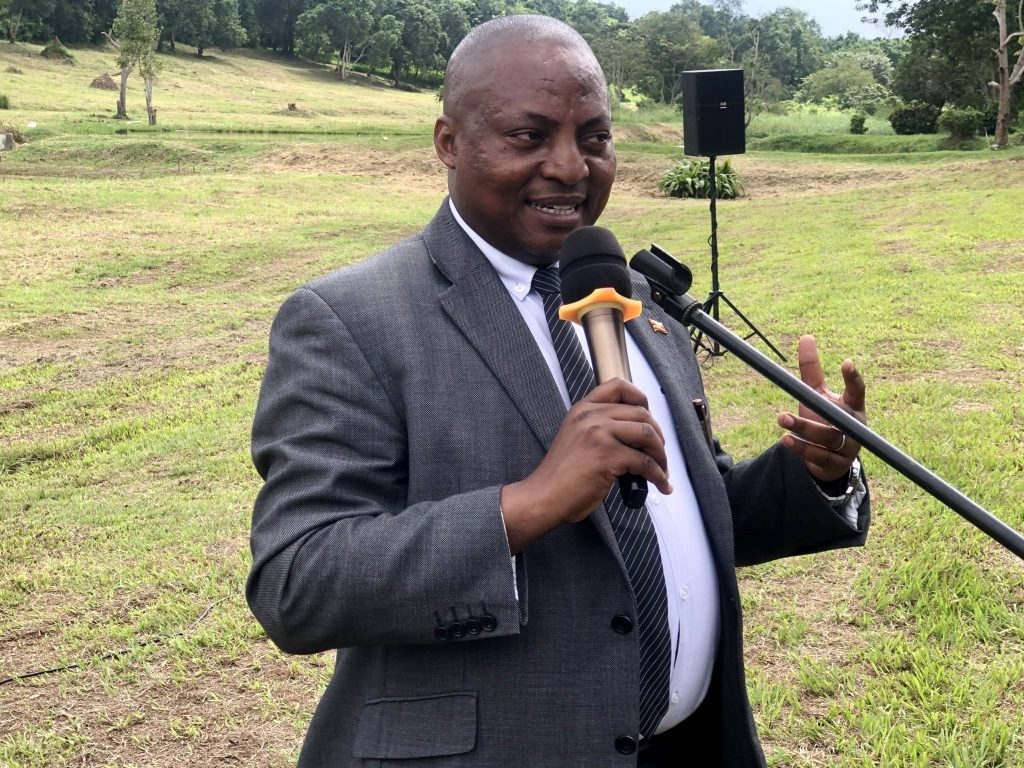 The Permanent Secretary, Ministry of Water and Environment, represented by Commissioner Mr. Alfred Okot Okidi described the Botanical Gardens as a great initiative that would boost Government efforts geared towards preserving forests.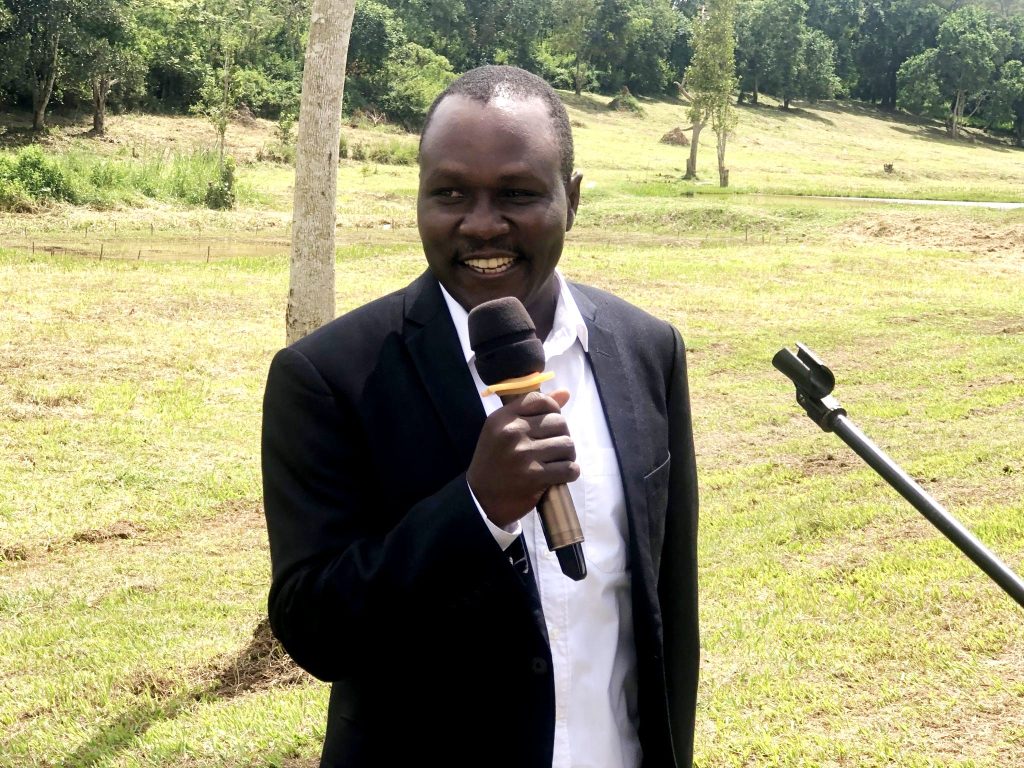 According to Dr. Daniel Waiswa, Lecturer, Department of Geography, Geoinformatics and Climatic Sciences, CAES, the Botanical Gardens will serve as a laboratory for many studies. It will also help in the promotion and conservation of endangered and indigenous species, as well as serve as a recreation centre.
The event was moderated by Dr. Patrick Byakagaba, Lecturer at the Department of Environmental Management, CAES.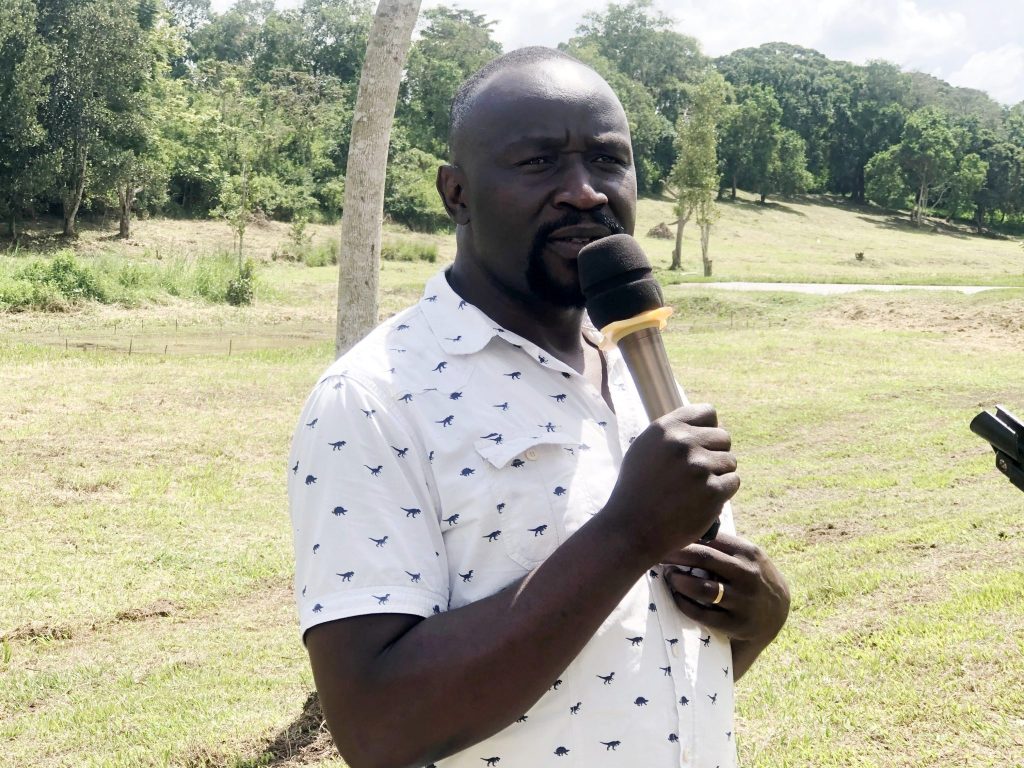 CAES hosts FLYGene Inception Meeting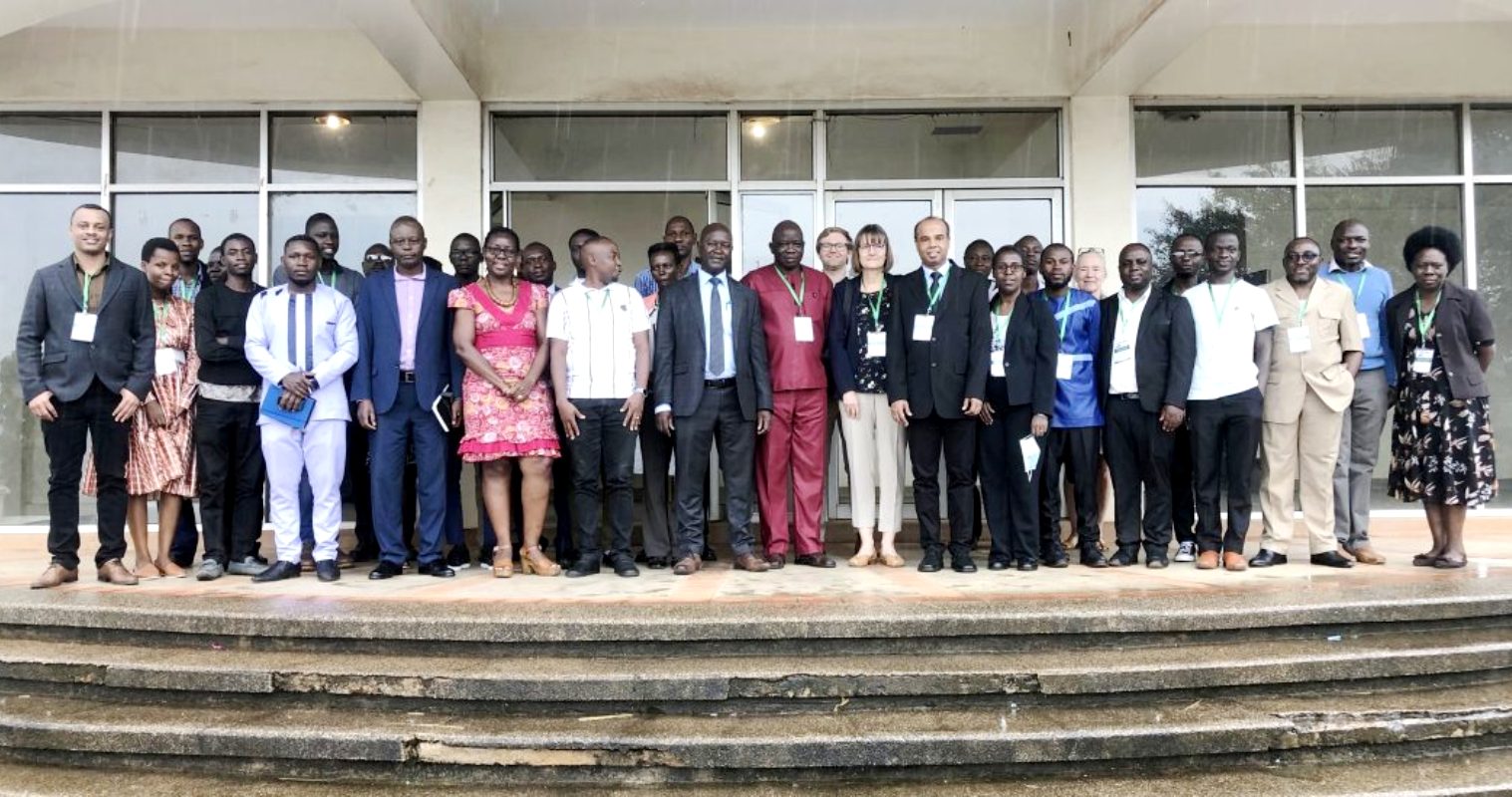 Makerere University College of Agricultural and Environmental Sciences (CAES), in partnership with AARHUS University, ICIPE, University of Nairobi, and Marula Proteen Limited, is undertaking a research project titled FLYGene (Sustainable and efficient insect production for livestock feed through selective breeding). The FLYGene project is looking at enhancing productivity of the black solder fly through: automation of processes for real-time monitoring, decision support and analytics, enhanced market access, and agriculture extension and advisory services. Insect research at the College has so far yielded some outputs including: introduction of insects for food and feed in Uganda, establishment of rearing protocols for black solder fly (BSF) and insects, training BSF farmers and entrepreneurs all over Uganda, establishment of post-harvest handling and processing procedures and capacity building.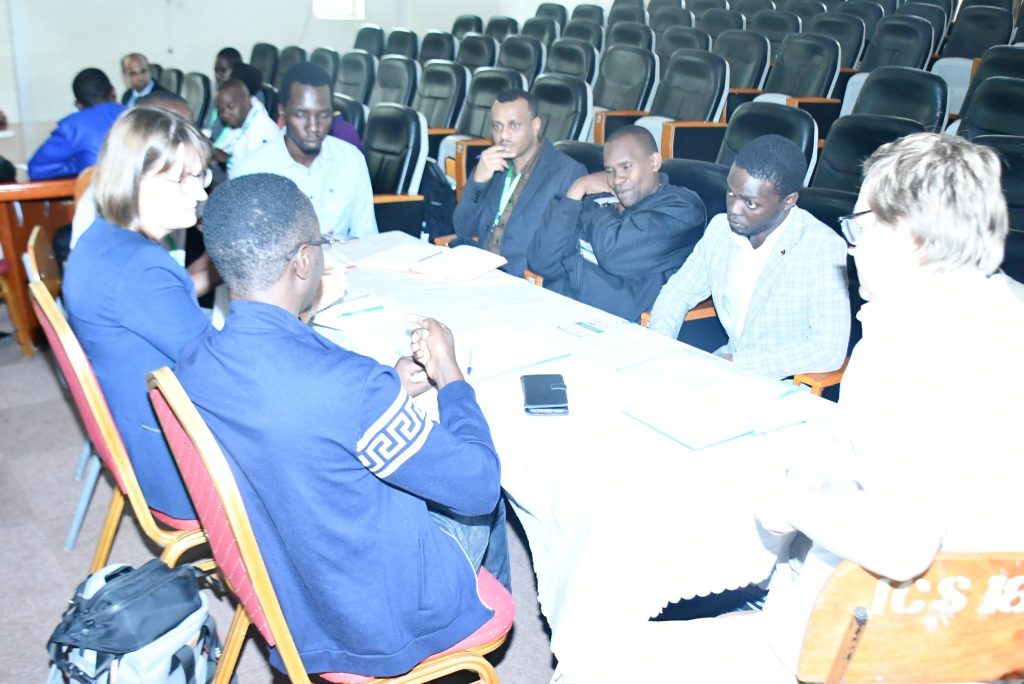 FLYGene is a new project funded by the Danish Ministry of Foreign Affairs with the overall aim to enable the implementation of selective breeding of the Black Solder Fly (BSF) for improved livestock feed availability in Kenya and Uganda by generating new knowledge of insect genetics, genomics and phenomics. Specifically, FLYGene project aims at:
Identify and prioritize economically important BSF traits in smallholder and commercial production systems of Kenya and Uganda.
Developing innovative large-scale phenotyping and rapid BSF family identification systems.
Developing genomic tools for genetic marker–based monitoring of BSF genetic diversity and tracing of pedigrees.
Designing BSF breeding programs in Kenya and Uganda focusing on large-scale producers (nucleus farms) and smallholder farms as multipliers and producers.
Building physical and human capacity for insect breeding research in Kenya and Uganda.
The purpose of the inception meeting was to present an overview of the project and obtain input from experienced stakeholders of the Black Soldier Fly value chain, on the planned activities.
Researchers at CAES led by Prof. Dorothy Nakimbugwe from the Department of Food Technology and Nutrition, organized the FLYGene Inception meeting held on 22nd November 2022 at Makerere School of Food Technology, Nutrition & Bio-Engineering Conference Hall.
According to Prof. Nakimbugwe, Project PI, there is need to reassure the communities about the safety of what is being done. "We are researching about the Genetic Improvement of Black Solder Fly, not genetic modification. It's safe and won't affect them," she said. Prof. Nakimbugwe emphasized the need for entrepreneurs, farmers, extension officers among others, to be cautious of the genetic quality and traits of black Soldier flies as these are key for successful breeding.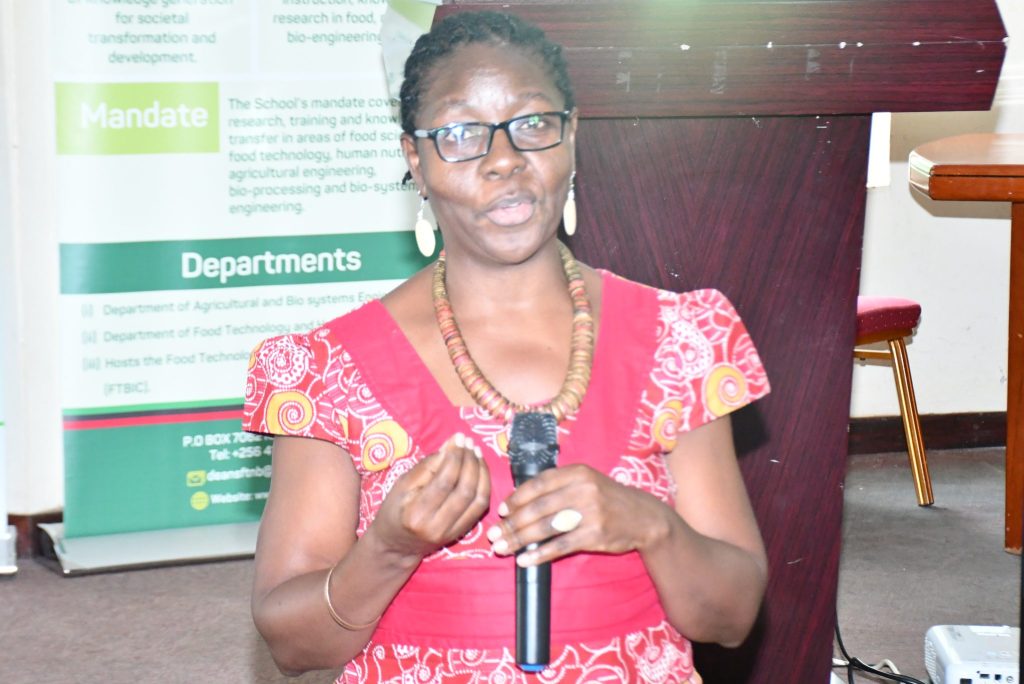 The Principal of CAES, Prof. Gorettie Nabanoga represented by the Deputy Principal, Prof. Yazidhi Bamutaze, highlighted the need to harness & optimize insects to transform society especially in terms of nutrition and business. "There is very big potential that exists in insects and as researchers, we need to work with business people to take this to the next level," she said. According to Prof. Bamutaze, Uganda's economy is currently struggling in terms of job creation and having resilient communities that can resist or adapt to harsh conditions, which makes the project timely and inline with what the government expects.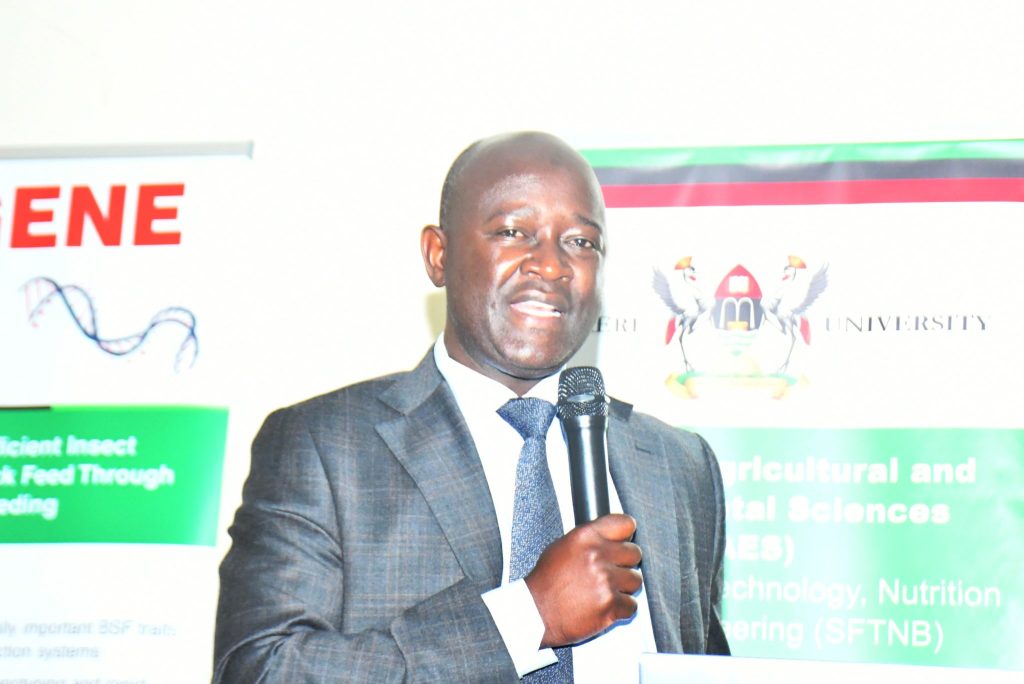 Prof. Ivan Muzira Mukisa, Head, Department of Food Technology and Nutrition at CAES, Makerere University emphasized the need to appreciate the immense potential in insects. "Given the increase in population and the rate at which land is being fragmented, there is need to prioritize insects as an important source of food," he said.
Mr. Gidudu Masaba, Commissioner, Entomology, Ministry of Agriculture, Animal Industry and Fisheries (MAAIF) acknowledged the contribution of Denmark in making agriculture sustainable in East Africa. He shared the parameters considered in funding collaborative research including: the research being between academic and research institutions in Denmark, capacity building and impacting society.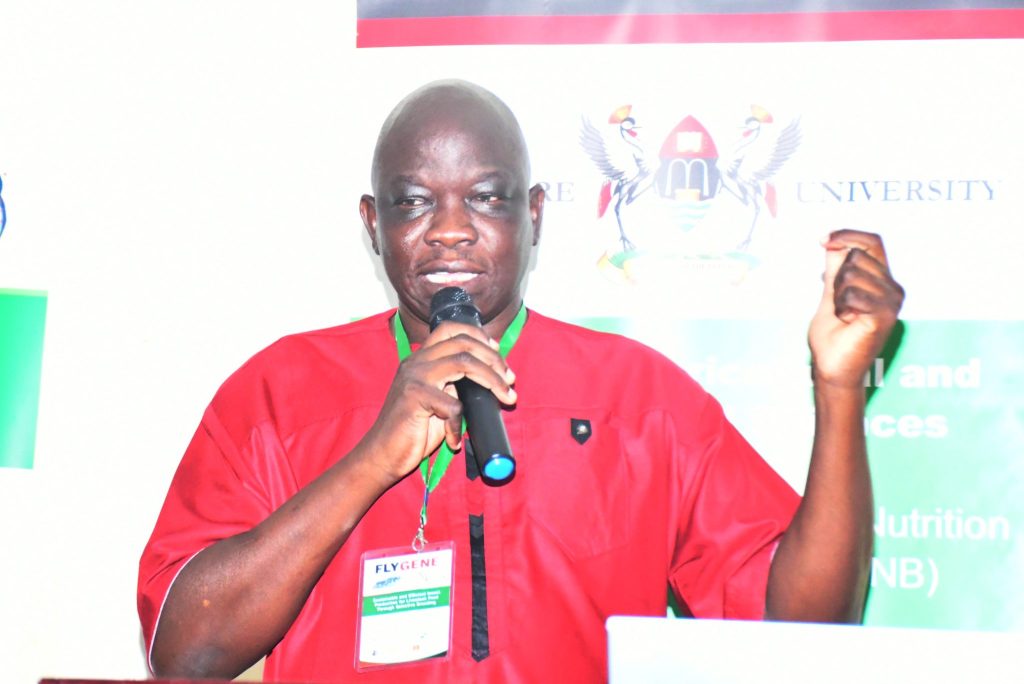 Prof. Abel Atukwase, Dean, School of Food Technology, Nutrition and Bio-Engineering, CAES, appreciated the funders of the FLYGene project noting that it will largely improve nutrition, especially amongst the vulnerable communities.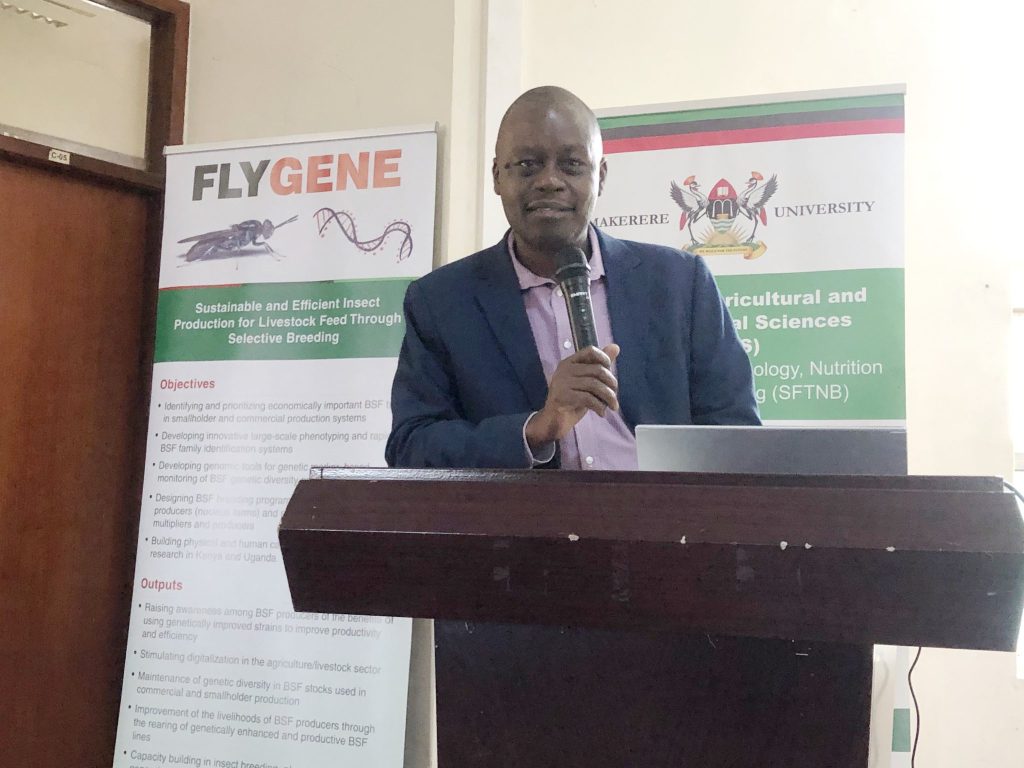 Dr. Geofrey Ssepuuya, Lecturer Department of Food Science and Technology, Kyambogo University, presented on BSF Rearing Progress: Insects for Food and Feed Research.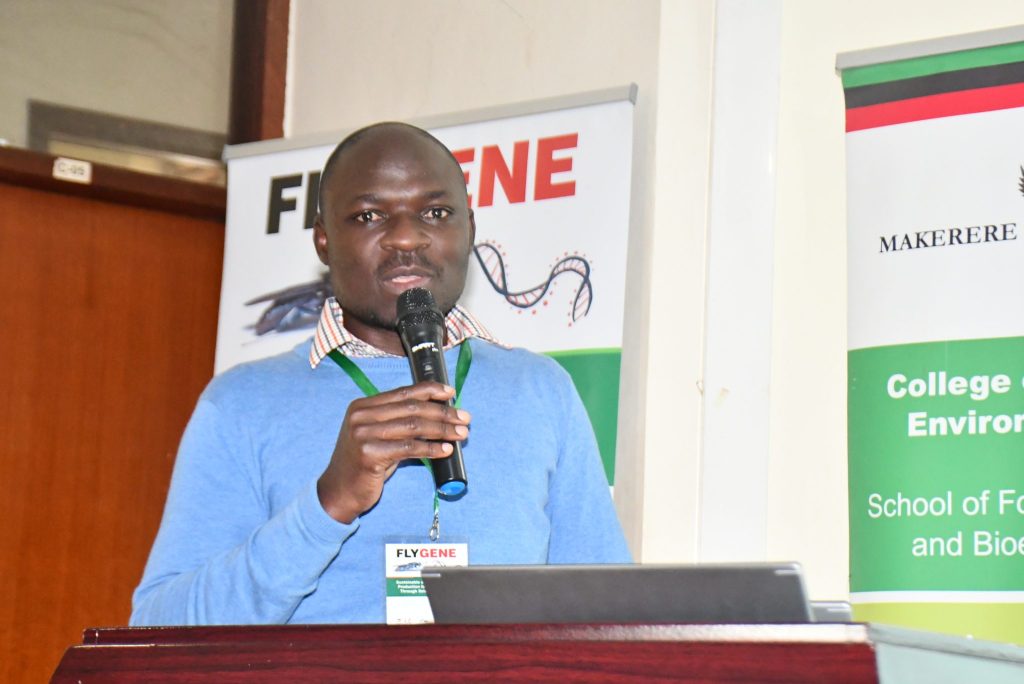 Also Dr. Cosmas Mwikirize, Lecturer, Department of Electrical and Computer Engineering, Makerere University gave a presentation on 'Digitization of Agriculture in Developing Countries.