Mindset Education can Fast Track Uganda's Development – Dr. Hun Mok Lee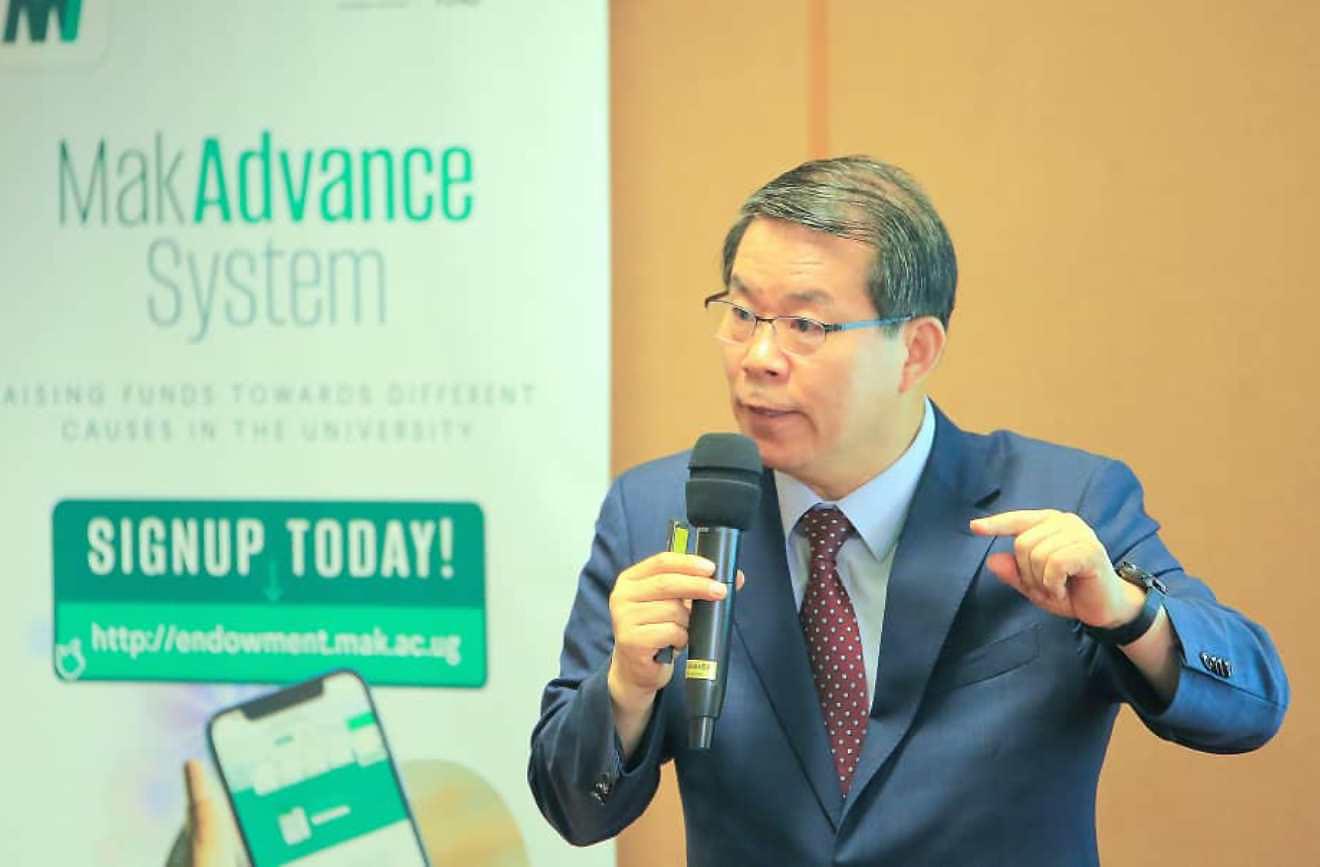 The Secretary General of the International Youth Fellowship (IYF), Dr. Hun Mok Lee has assured the Makerere Community that Mindset Education (ME) holds the key to fast tracking Uganda's National Development from the present state to the first world. His assurance was based on the pivotal role played by ME in South Korea's own miraculous growth and transformation from a GDP Per Capita of US$ 79 in 1963 to the current US $ 35,000. He made the remarks at a meeting with members of Top Management on 9th September 2022 in the Council Room, Frank Kalimuzo Central Teaching Facility (CTF).
Mind Education, he said, is built upon the three tenets of;
Development of the ability to think deeply,
Formation of a strong heart, and
Cohesion through exchange.
Delving deeper into each tenet, Dr. Lee shared that Korean companies such as Samsung, LG and Hyundai that had previously treasured candidates with high Intelligence Quotient (IQ) were gradually moving over to those with high Emotional Quotient (EQ). Candidates with high EQ, he said, have the ability to think deeply, exercise self-control, consider others better than themselves, stay humble and put the needs of others before their own.
A strong heart, he continued, was the key to living a happy and healthy life. "Through the Mind Education, if you grow the immunity of the heart or if you make your heart become strong, it won't be that you don't have difficulties, you will have difficulties but you will overcome them" he counselled, adding that "rather than not having a problem, it is better to have the problem and have the power to defeat it."
Dr. Lee added that South Korea has also applied ME to the field of sports with amazing results. The application of ME, he said, is the reason why players like Tottenham Hotspur's Son Heung-min jointly claimed the 2021/22 English Premier League Golden Boot prize alongside Liverpool's Mohamed Salah. Other feats he shared included South Korea's second place finish in the FIFA U-20 World Cup held 2019 in Poland. Originally perceived as underdogs, the team was not expected to progress past the group stages. And so it was extremely shocking when they went all the way to the finals, eventually losing 3-1 to Ukraine.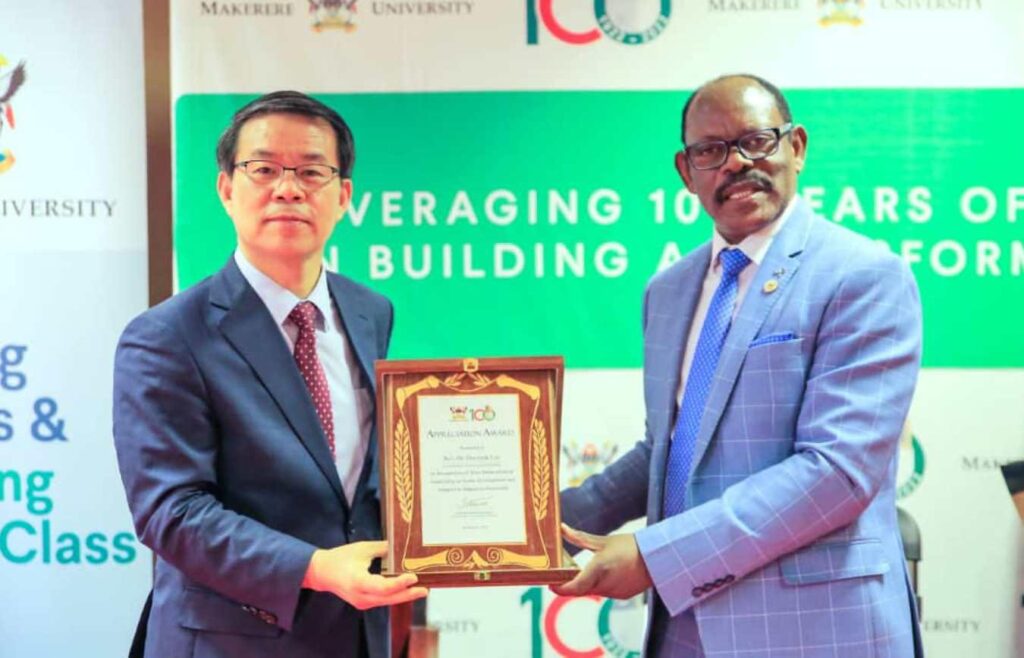 He then took this as the perfect opportunity to share one of Michelangelo, the famous Italian painter, sculptor and poet's quotes.
"The greatest danger for most of us lies not in setting our aim too high and falling short; but in setting our aim too low, and achieving our mark."

― Michelangelo Buonarroti
On the third tenet of cohesion through exchange, Dr. Lee shared the mystery behind the California redwood, a tree that rises to heights of over 110 metres, lives for over 2,000 years and yet has roots less than three metres deep.
"The roots of the redwood stick together" said Dr. Lee emphatically. "And so they hold one another, they share the nutrition together, live 3,000 years and they do not fall over during the hurricane" he further described.
Based on the above tenets, the Secretary General without hesitation described Mind Education as the single most powerful force behind the transformation of South Korea from a poor agricultural country into highly industrialised nation.
"In South Korea, we do not have even one single coffee tree, but how did we become the world's third largest exporter of coffee?" he asked, pausing for a second before quickly answering "We imported the coffee beans from Africa and begun to think deeply, and made them into a coffee product that we export to Europe, America and the Middle East."
"We don't even have one single drop of petroleum," he continued. "We import crude oil from the Middle East, refine it into many petroleum products and export them – we are ranked number one in the world" explained Dr. Lee, further driving his point on the benefits industrialisation home.
His most profound example of the day was Thomas Alva Edison, famously known for inventing the light bulb. Described as having "an intellectual disability" by his childhood teachers, the turning point for Edison, shared Dr. Lee, was when his mother, upon receiving this report from her son's school refused to describe him as such, and instead convinced him that he was a genius.
"He was the genius of the geniuses. Which university do you think he graduated from? From Harvard University? Oxford University? No way. With the mindset, he is the one who invented the most in human history… misery and happiness is made from the heart. If you receive Mind Education, you can change." concluded Dr. Lee.
The Vice Chancellor, Prof. Barnabas Nawangwe in his remarks thanked Dr. Hun Mok Lee for his visit and insightful presentation, noting that South Korea's first class infrastructure and facilities are proof that investing in Mind Education pays off. He added that Makerere as the top University has the responsibility to prove to the rest of the country that ME indeed works.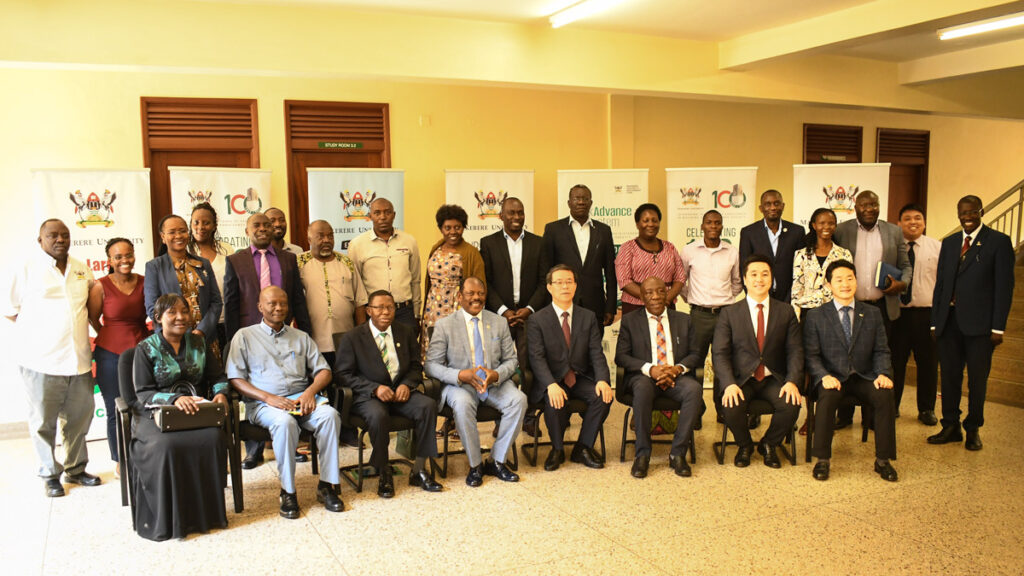 "We must begin somewhere and move fast. Dr. Lee's presentation showed that it was after 30 years of changing the education system that the economy finally took off and so we must appreciate that it takes some time" added Prof. Nawangwe.
The Dean, School of Psychology Assoc. Prof. Grace M. Kibanja thanked the Secretary General for his enlightening presentation and the IYF Uganda office for the support and good working relationship over the years. Giving a brief history of the collaboration, she shared that the two parties signed a Memorandum of Understanding on 8th February 2016, under the Deanship of Prof. Peter K. Baguma.
The MoU was aimed at facilitating; joint youth development, annual youth camps, workshops, voluntary community activities especially training youth through district leadership and teaching Mind Education. As a result, the National Mind Education Programme was launched at the Freedom Square on 30th July 2017 and subsequently, Rev. Dr. Ock Soo Park, the IYF Founder was hosted by Makerere University in 2019.
"In the same year, we piloted the Mind Education Programme at the School of Psychology with the Bachelor of Industrial and Organisational Psychology intake of 2019/2020… the feedback from these students revealed that indeed, there is a lot that changes in them as individuals when they go through these trainings" testified Assoc. Prof. Kibanja.
The staff have not been left out either. On 6th November 2020 Makerere University hosted a virtual Mind Education Workshop for staff, where the IYF Founder, Rev. Dr. Ock Soo Park delivered the keynote address. His concluding message then was, "leave behind your first level of thought and try to embrace deep thinking. If you go about life thinking deeply, you will live a blessed glorious life"
The proposed Mind Education Programme course has been passed by the School of Psychology Academic Board. A stakeholders workshop is being organised to receive feedback before the final curriculum is submitted for approval. The Mind Education Programme, it is envisaged, will be a crosscutting course tenable at both undergraduate and postgraduate levels.
A Successful Ph.D. Defense by Vianney Andrew Yiga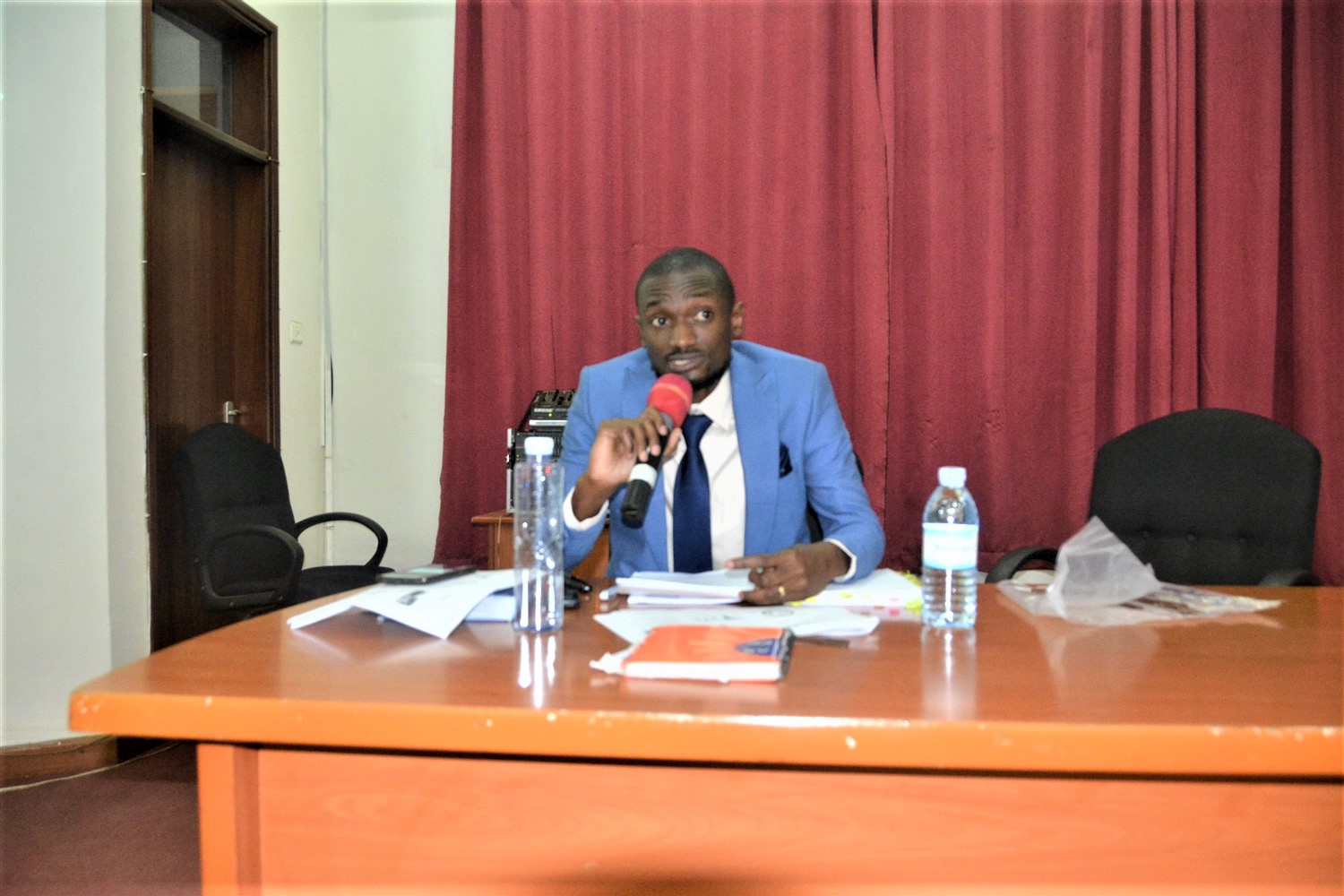 The CEDAT community is proud to share our congratulations to Vianney Andrew Yiga following his successful Ph.D. defense that happened yesterday Monday 3rd October 2022 at the College of Engineering, Design, Art, and Technology (CEDAT).
His Thesis was titled; Thermal Stability of Fiber- Reinforced Polylactic Acid Composites for Flameretarded Applications.
The candidate was supervised by Eng. Dr. Michael Lubwama and Eng. Dr. Peter W. Olupot both from the Department of Mechanical Engineering, at CEDAT.
Dr. John Wasswa, Department of Chemistry, College of Natural Sciences (CONAS), Makerere University was the opponent that interrogated the candidate to enable a clear understanding of the study.
Makerere University Launches National Parenting Draft Manual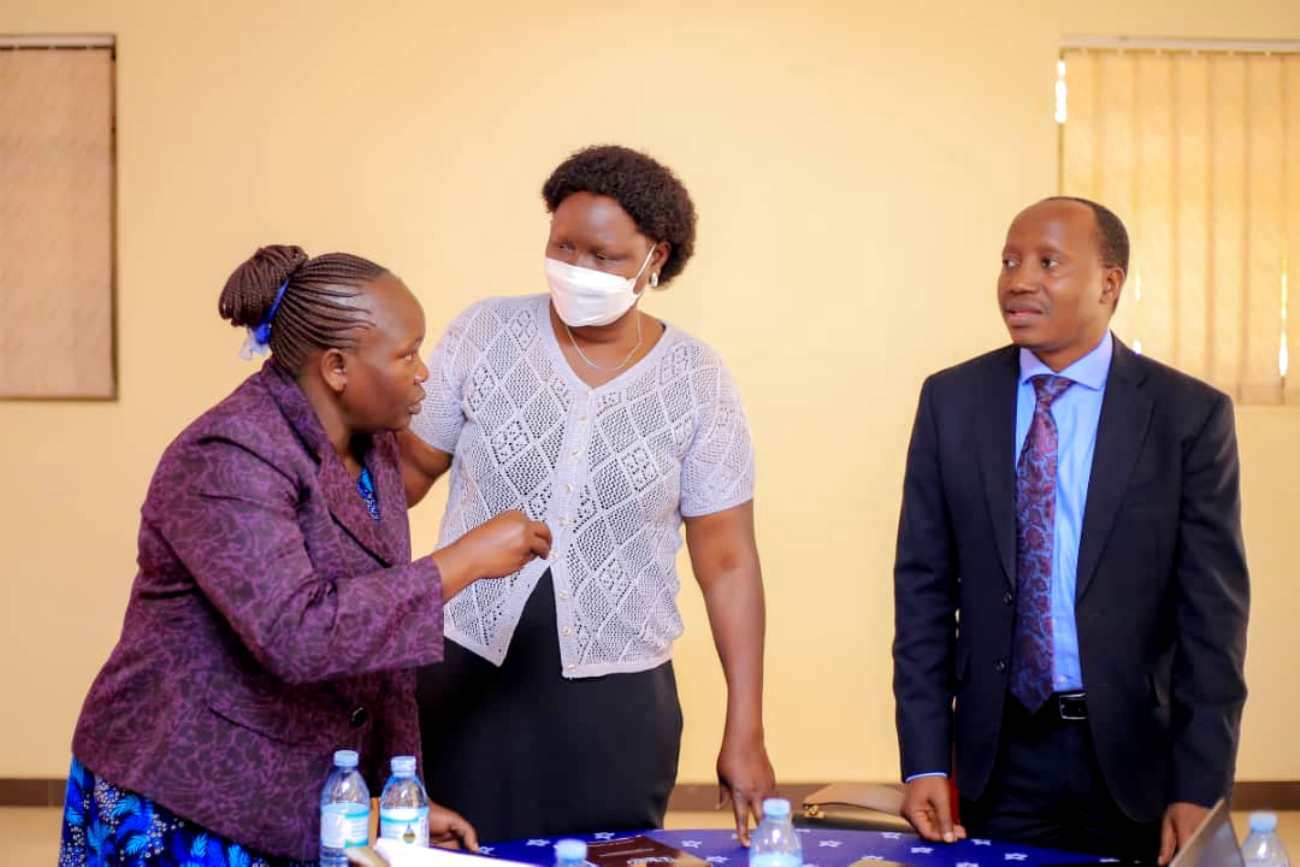 By Agnes Namaganda
On July 22nd 2022, Makerere University–Child Health and Development Centre (Mak–CHDC) launched a draft manual for the National Parenting Standards. The Centre has been working together with the Ministry of Gender, Labour and Social Development (MGLSD) with funding from UNICEF (United Nations Children's Emergency Fund), to develop standards that are agreeable to all organisations in the country that are involved in parenting work. The draft manual was being presented to members of a consortium that brings together all these organisations together, called the Parenting Agenda Consortium.
"We produce many documents and they are shelved," Irene Ayot Chono, who was speaking on behalf of UNICEF said. "We hope that this document will not be one of them," she emphasized.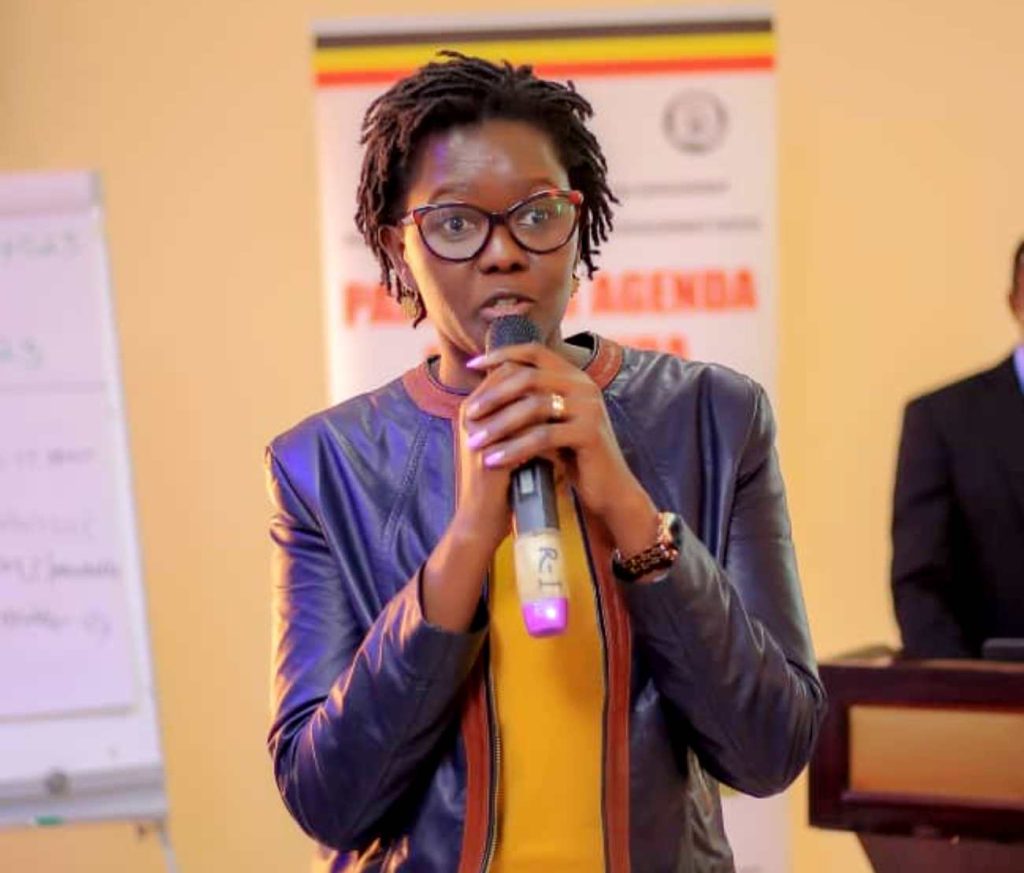 Dr. Godfrey Siu, the Principal Investigator from Mak-CHDC who presented the draft manual to participants, emphasized that if any organization is doing parenting work, there should be a minimum package that they should offer.
Draft Manual Content
The manual which will have several modules. These modules will be delivered face-to-face in 1.5 hour sessions. Some of these include; Module 6 which will focus on "understanding responsible masculinity and fatherhood" and on "understanding the concept of head of family."The draft manual also proposed that Module 11 focuses on Parenting in the 21st Century. Some of the sessions in this module will include Children and Technology, Contemporary Influence on Children and Modernity, Culture and Morality.Module 9 will focus on Parenting for Adolescents and some of the suggested sessions within this module are Needs for Adolescents and The Art of Communicating with Adolescents. Module 5 will focus on Preventing Violent Parenting and Promoting Alternative Discipline Strategies while Module 10 will be about Parenting to Address the Mental Health for Children and Adults.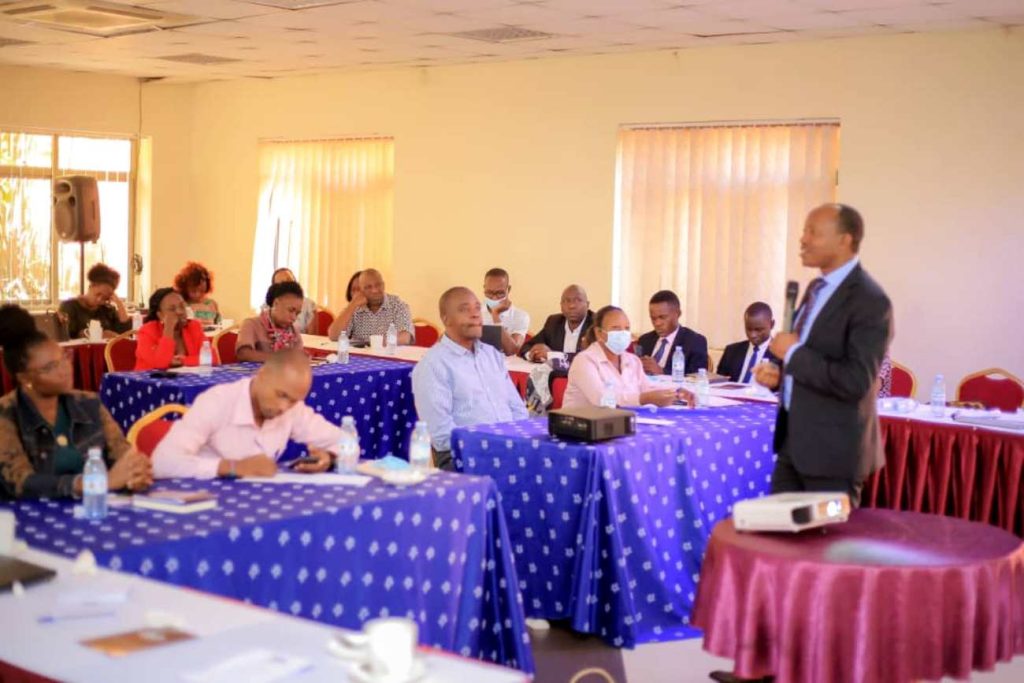 Participants' suggestions
After the presentation, participants raised several suggestions for discussion and consideration. These included whether there should be a module on spirituality since Uganda is a strongly religious nation. There was also the concern of how children in remand homes should be parented. Another concern raised by a participant was as to whether teachers who make an undeniable contribution to parenting, should be taken through the parenting manual.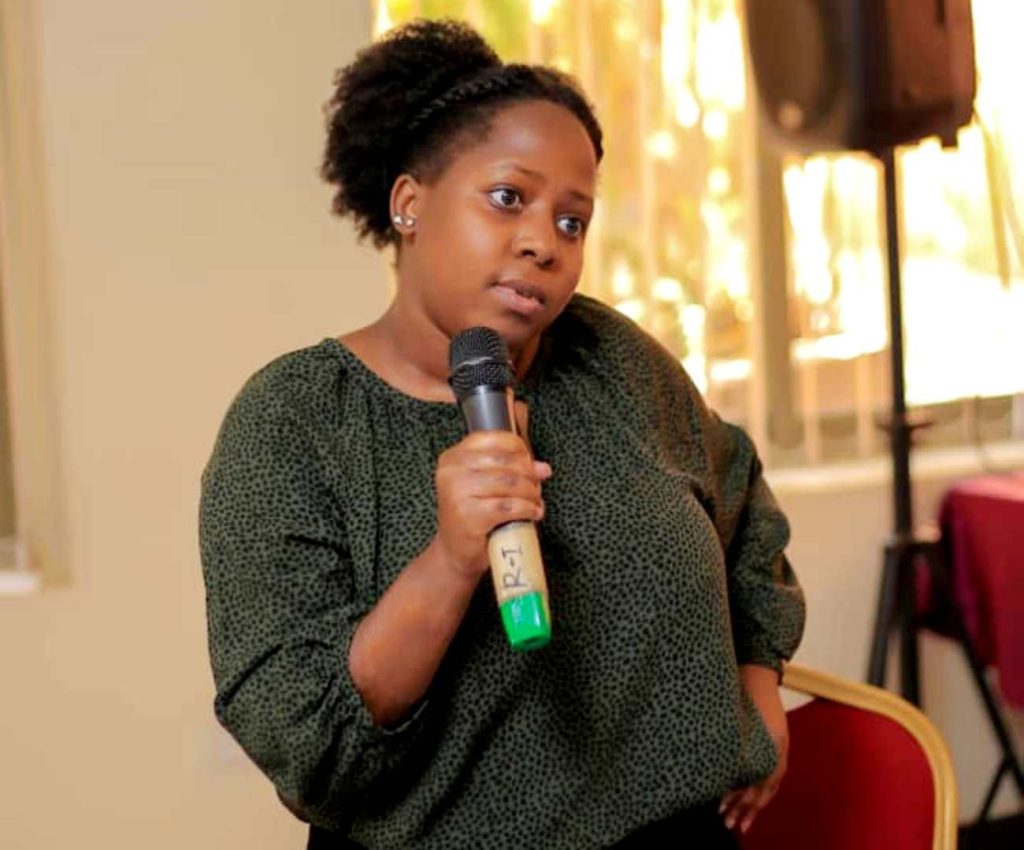 In her closing remarks, Ms. Juliana Naumo Akoryo, the Director of Cultural Affairs at the Ministry of Gender, Labour and Social Development (MGLSD) said that the manual is for the parenting organisations to utilize and not for MGLSD.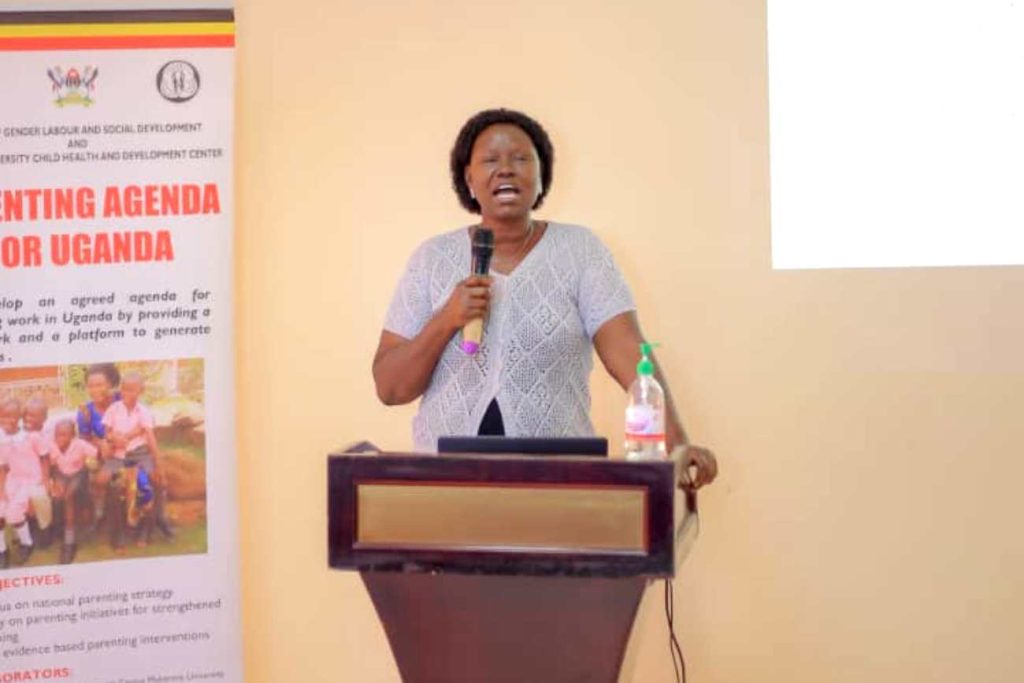 Ms. Chono also adjured the team behind the manual to use picture illustrations in the manual that can be relatable by the Ugandan parents.
Contact: Agnes Namaganda – agnesvioletnamaganda@gmail.com
Launch of Mak-RIF Round 4 Awards & PhD Call for Proposals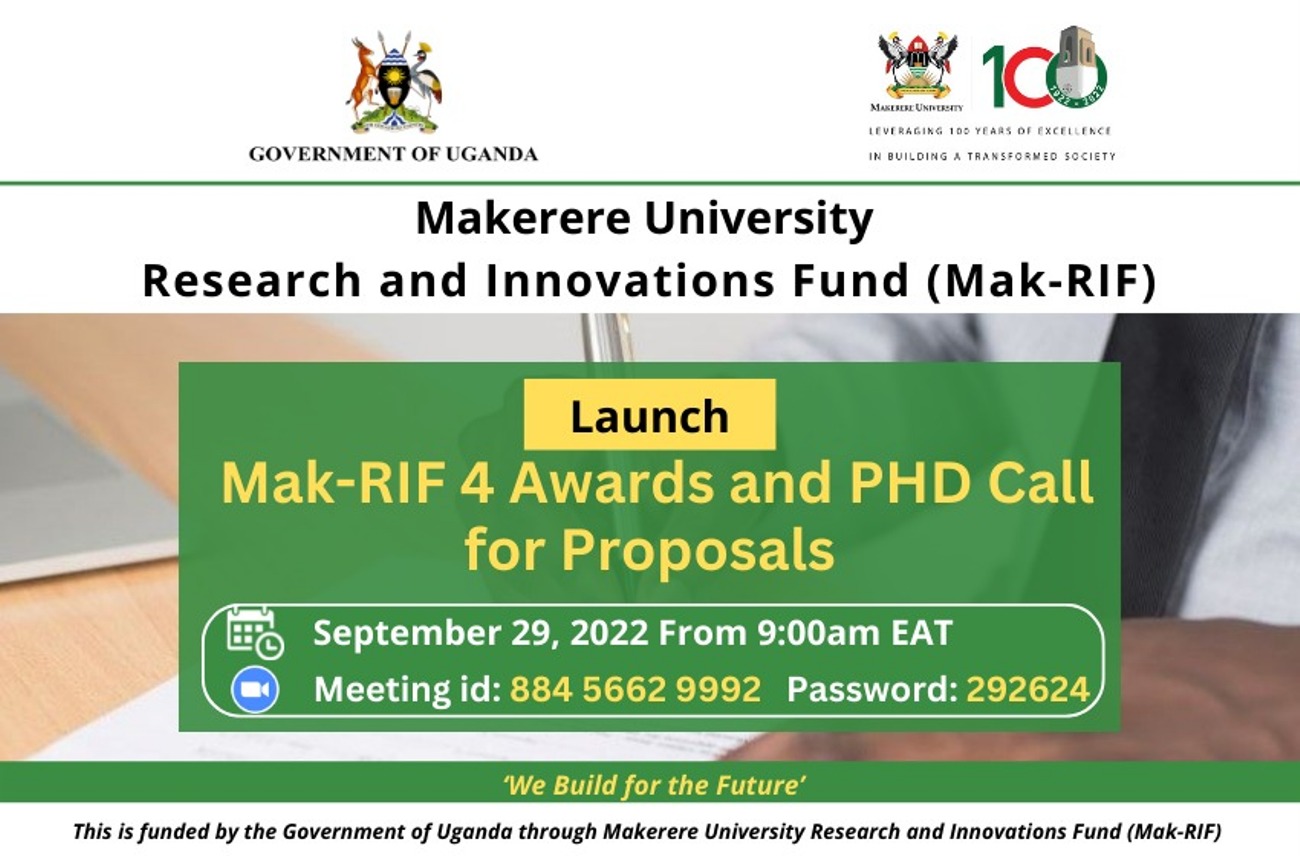 Makerere University received funding from the Government of the Republic of Uganda, earmarked to support high impact Research and Innovations. This unique initiative arose after engagements between the top University Management and the Government of Uganda. This fund illustrates the increasing importance that the Government attaches to Research and Innovation as a driver of development and transformation. The objective of the fund is to increase the local generation of translatable research and scalable innovations that address key gaps required to drive Uganda's development agenda. 
In the Financial years 2019/2020, 2020/2021 and 2021/2022 the Government of the Republic of Uganda through Mak-RIF has funded implementation of over 750 multidisciplinary research and innovations within the various Colleges, while engaging multiple stakeholders within and outside Makerere University. The Grants Management Committee (GMC) has finalized the award process for the Mak-RIF round 4 call for funding for this Financial Year 2022/2023.
The Grants Management Committee (GMC) hereby invites you to the Launch of the Mak-RIF Round 4 awards and PhD Call for Proposals scheduled to take place tomorrow Thursday 29th September 2022 from 9:00 to 10:00 a.m. EAT. 
Please use the following details to join the launch.
Register in advance for this meeting:
https://us06web.zoom.us/meeting/register/tZwpcu-urDIjE9ZgxdsbEmA2IkNMMiJVECt_ 
Meeting ID: 884 5662 9992
Password: 292624