Prof. Serwadda's Nostalgic Student Life, Impactful Research and Joy of Mentoring Leaders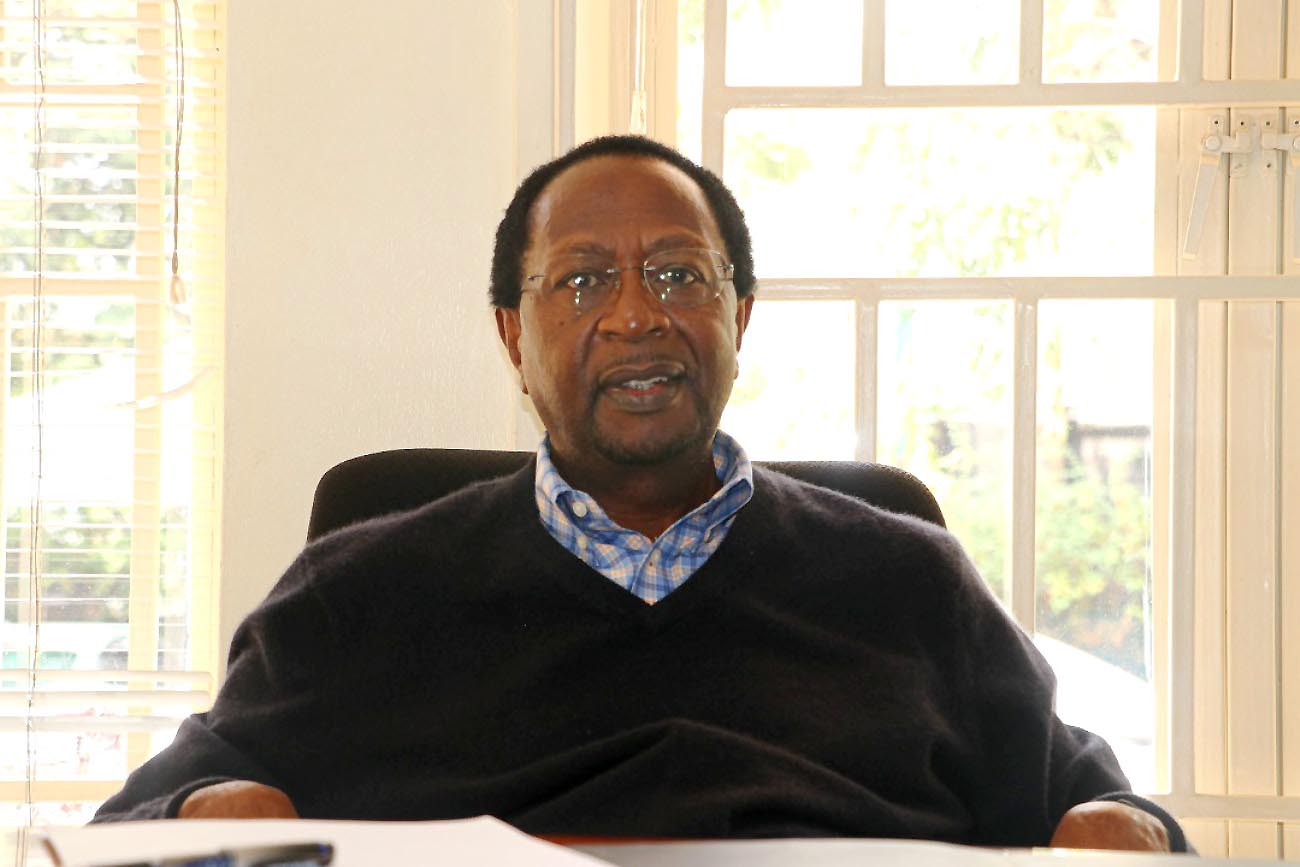 When Prof. Serwadda travelled to universities in the USA and other countries in the 1980s, he realised that students struggled to buy books in those countries. "They work in restaurants to be able to buy books and then I said oh My God, we were so privileged," he says.
When Prof. David M. Serwadda joined Makerere University as a student pursuing a Bachelor of Medicine and Bachelor of Surgery in August of 1977, the University was offering the best to its students.
This was both in terms of the institutional environment for academia, students' basic needs, and the general eco-environment. Halls of residence were less congested, for instance, Prof. Serwadda, who was a Livingstone resident, says he only shared a room in the first year.
Like any other student of his time, Prof. Serwadda had an account in the bookstore that would guarantee the purchase of any book that he wanted. "I would just go there, I pick this book, they deduct from my account. I would have in my bookshelf very many books," he says. "I would be a second-year student, but buying books for third year because if you didn't finish your account that year, when you get into the following year, you forfeit it and reset the account to zero."
In a wide-ranging interview, Prof. Serwadda, who is retiring this year after 31 years of teaching, discusses his time at Makerere, the challenges and opportunities for the institution that is celebrating 100 years. Prof. Serwadda was in 1985 the lead author of a research paper entitled "Slim disease; a new disease in Uganda and its association with HTLV-II infection" published in The Lancet, one of the global top medical journals that first confirmed HIV/AIDS in Uganda.
When Prof. Serwadda travelled to universities in the USA and other countries in the 1980s, he realised that students struggled to buy books in those countries. "They work in restaurants to be able to buy books and then I said oh My God, we were so privileged," he says.
When Prof. Serwadda travelled to universities in the USA and other countries in the 1980s, he realised that students struggled to buy books in those countries. "They work in restaurants to be able to buy books and then I said oh My God, we were so privileged," he says.
A medical doctor and professor of infectious diseases at Makerere University School of Public Health, Serwadda is a co-founder of the Rakai Health Science Program (RHSP) which has in the past three decades pioneered research on the HIV/AIDS epidemic. He was the first Ugandan academic coordinator of the Masters of Public Health program at Makerere University School of Public Health. He also served as Director of Makerere Institute of Public Health from 2003 and 2007 and Dean from 2007 to 2009 when the Institute became a School.
In December 2019, he was appointed to the Board of Trustees of the World Population Council and in the same month he was elected together with 36 others among the world's most accomplished scientists living in or focused on the developing world by The World Academy of Sciences (TWAS).
1970 and today's generation of students, lecturers
Contrasting students and staff activism of his time, Prof. Serwadda says it was the time of President Idi Amin, the third president of Uganda from 1971 to 1979 who had crushed Makerere's activism spirit.
Prof. Serwadda says the current generation of students have more space for activism but also opportunities to succeed because they have more freedom, liberty, and multiple platforms through which to speak out and make their demands. "You have a highly energised and a much larger population of students that can easily be organised to rally against any grievance they have," he says.
Whereas students of his generation seemed much more obedient, students of today know their rights and are likely to talk and make staff members and management more accountable which is good if it's not disruptive.
Students of his time were always busy. They had many job offers. He mentions for instance that during his campus days, he would never have time to idle around. From first year, Prof. Serwadda says he was on study projects working, in laboratories and wards thus many students had no time to engage in activism. For instance in my fourth year of Medical School, under Professor Charles Olweny, I was a student during the day and a research assistant throughout the night and all weekends including Christmas at Uganda Cancer Institute. "It is my perception that we were much busier than students of today and I feel that current context has made students much more demanding and engaged in more advocacy," he says.
Regarding research and funding, Prof. Serwadda says the current generation of students and lecturers have better prospects to succeed. The internet has levelled the communication space, and created huge opportunity for global networks for research and learning. For example, if an organisation sends out a research fellowship, or scholarship opportunity, any person across the world can access the call and apply. But in the old days, only those countries with a functioning post office would receive information in a timely manner. "A new journal would come in the library and we were all booking to read them. But now, you go on the internet and download your journal," he says.
"The world is flatter for all of us than it was. There are more funding opportunities and much easier ability to access them," he adds.
For lecturers, as they complain about salary increments, they also need to broaden their concerns and to talk about the need for resources for research, health insurance, and expanding facilities for teaching. "They are in large part always complaining about pay, pay, we need to systematically advocate for a more comprehensive research and learning environment," he says.  
Out of the gates of Makerere, beginning of research career
After graduation in 1982, Prof. Serwadda reminisced about his internship at Nsambya Hospital after which he later joined Mulago Hospital, a National Specialised Hospital which was and still is the teaching facility of Makerere University College of Health Sciences as a Medical Officer in the Uganda Cancer Institute, UCI, in 1983. In 1985, Dr. Serwadda enrolled as a Senior Health Officer (SHO), studying a Masters of Internal Medicine at Makerere University. He would later graduate in 1989. He says he had a dead year at Makerere which he spent in the United Kingdom, the UK studying Metabolic Medicine at Newcastle Upon Tyne Medical School.
Prof Serwadda's research in HIV/AIDS began when he was working at the Cancer Institute between 1983 to 1985. The institute was receiving patients of "Kaposi Sarcoma," a disease which causes plaque-like lesions on the upper arms and legs and also in aggressive form involves the lymph nodes, internal organs, and mucous membranes lining the mouth, nose, and throat as often is seen with individuals with immune deficiencies, such as AIDS. This was strange then because the clinical manifestations of Kaposi Sarcoma were at the time what was being seen in the United States of America where "men were having sex with men."
More intriguing was, according to Prof. Serwadda, as time went on, almost all patients with aggressive Kaposi sarcoma that were admitted at UCI come from Masaka and Rakai districts.
"There used to be a surgeon called Mr. J.W Carswell, who linked us to a virologist in the UK called Dr. Robert Downing and we were able to send blood samples of some patients from Uganda Cancer Institute, some of whom were residents of Masaka and Rakai districts," he says. "The results indicated that of the 25 samples I had sent, 4 were positive for HIV, which at the time was referred to as HTLV-III," he adds.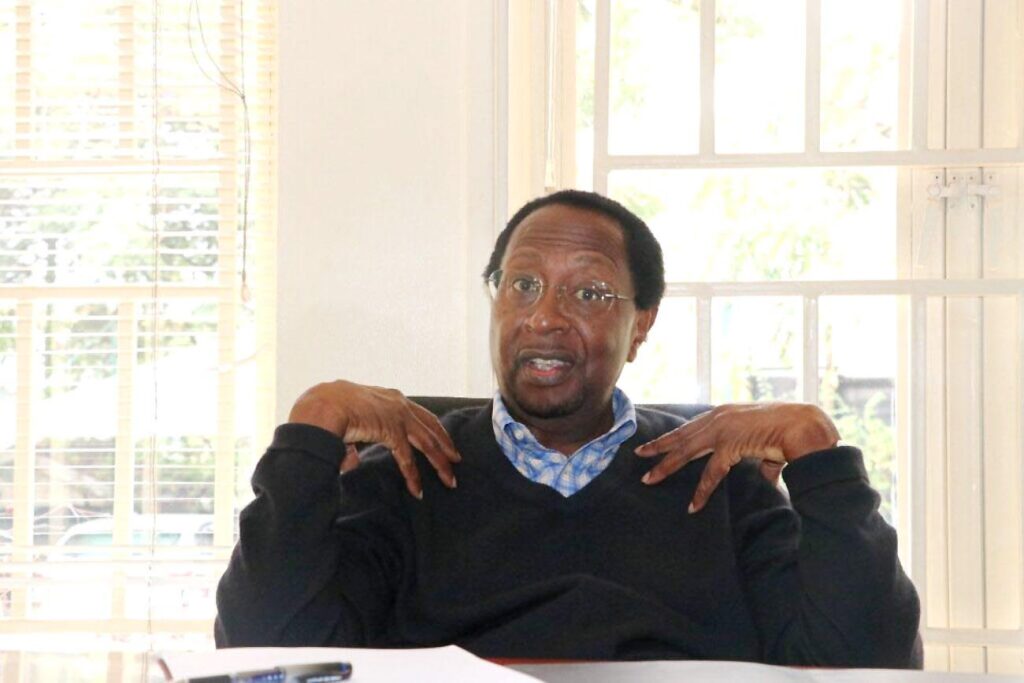 Though the first cases of patients with Kaposi Sarcoma had first been identified in around 1982, these were the first blood tests to confirm HIV/AIDS in Uganda. Prof. Serwadda and his colleagues knew they were on to something big, hence they travelled to Masaka and Rakai–self funded–tested more blood samples which confirmed more positive cases, and then drafted a paper for The Lancet based on results from the tests. It would take months of back and forth communication with editors, through snail-mail given that there was no internet.
The paper was published in October 1985. The paper brought visibility for Prof. Serwadda which consequently had positive and negative impacts.
There was political resistance at the time from the Obote government when stories of patients with Kaposi sarcoma signs and symptoms started emerging. When local newspaper The Start, published on December 29, 1984, the headline "Mysterious disease Kills 100 people in Rakai" Ezra Nkwasibwe, the then minister of health in Obote II government sent out a team to investigate, they concluded that this was typhoid.
On the positive side, it brought recognition to the authors. Prof. Serwadda together with co-authors wrote a big proposal that was eventually funded to establish the Rakai Health Science Program (RHSP) in 1988. "It's like when you have built a house, and you want to build another one, it's easy to get funding," he said, explaining how easy it becomes for researchers to get funding once they have established a reputation.
With significant funding over the years, he says they generated an impressive number of high-impact publications in the HIV/AIDS field which has enabled Uganda and the world to understand the dynamics of transmission better. But most importantly provided HIV prevention and care to over 200,000 clients in Rakai and the greater Masaka region.
Immense research output, nurturing leaders
During his three decades at Makerere University, Prof. Serwadda says he along with colleagues has contributed immensely to research, policy, and practice. This work has underpinned some of the significant contributions to the reduction of  HIV transmission and acquisition, through treatment and prevention. Prof Serwadda has on several occasions been the recipients of   annual awards from Makerere School of Public Health as the most prolific publisher. he says. "We have contributed our part in uplifting Uganda and Makerere University. Makerere University is known as a place one can do excellent medical research, however, we should and must increase our effort to invest in young researchers if it is to continue to have a top ranking."
Prof. Serwadda says seeing his former students climbing ladders in academia and leadership gives him boundless joy. "Dean Rhoda Wanyenze was my student, I supervised her Masters of Public Health, we have done a number of projects together with her, and she is now the Dean, School of Public Health," he says.  Prof. Serwadda says there is no head of the Department at School of Public Health who has not been his student at the undergraduate, post graduate level. "Now they are my bosses and I like that. That is building for the future and that's what Makerere is all about. Seeing my students in positions of effective leadership and being able to help where I can give me enormous satisfaction."
Mak Participates in New Vision Education Expo 2023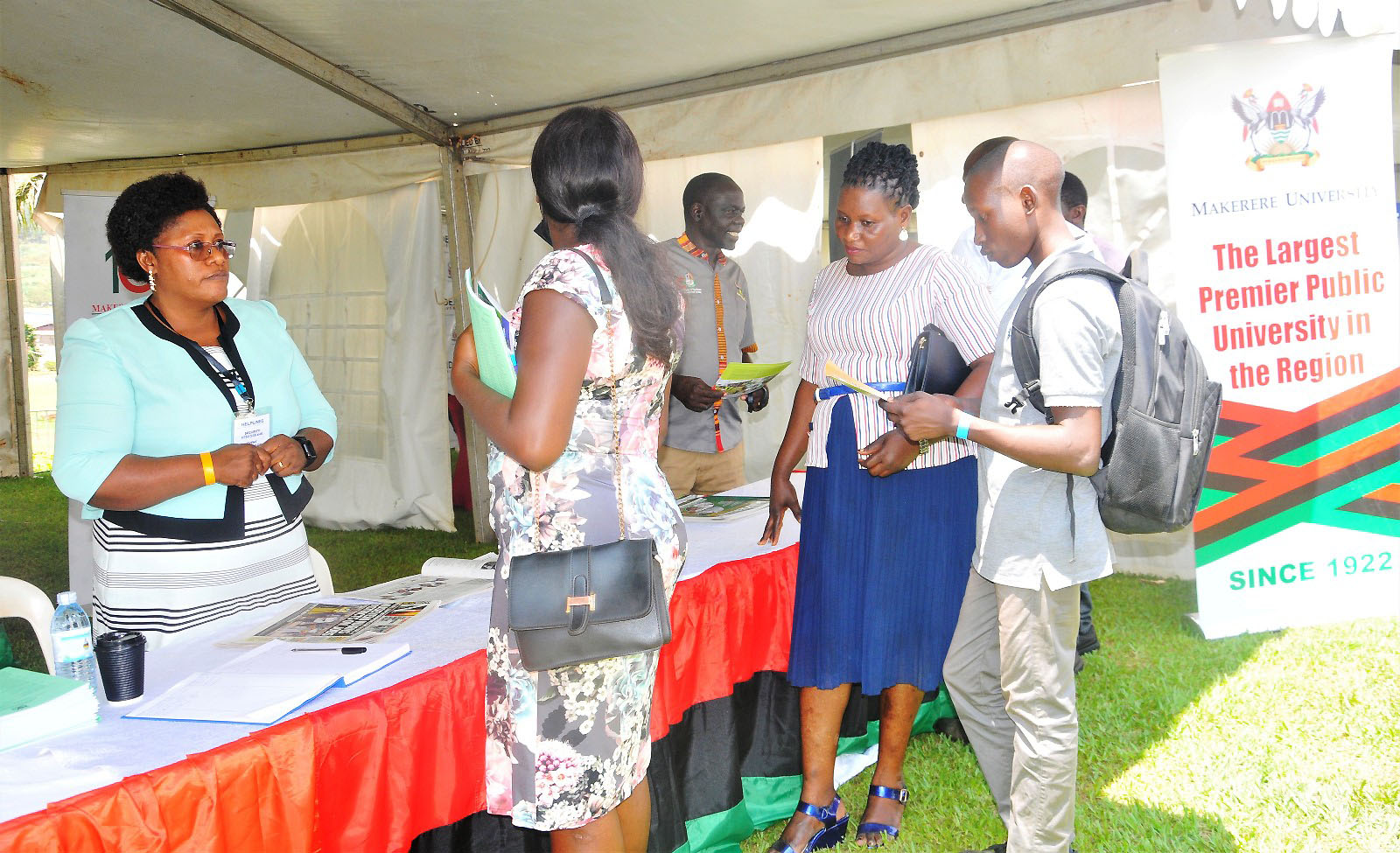 Makerere University is participating in the New Vision Education Expo 2023 to strengthen its niche as the leading provider of education services.
The three-day New Vision Expo (Friday 27th January 2023 to Sunday 29th January 2023) at the Uganda Institute of Information and Communications Technology (UICT) Nakawa brings on board players in the education and business fields to forge partnerships to improve the quality and outcomes of education in Uganda.
Makerere University seeks to maximally utilize the three days to ensure that the participants at the Education Expo gain a deeper understanding of its 100 year journey of providing excellent services to humanity through academic programmes, services offered and ongoing efforts aimed at producing employable graduates as well as entrepreneurs.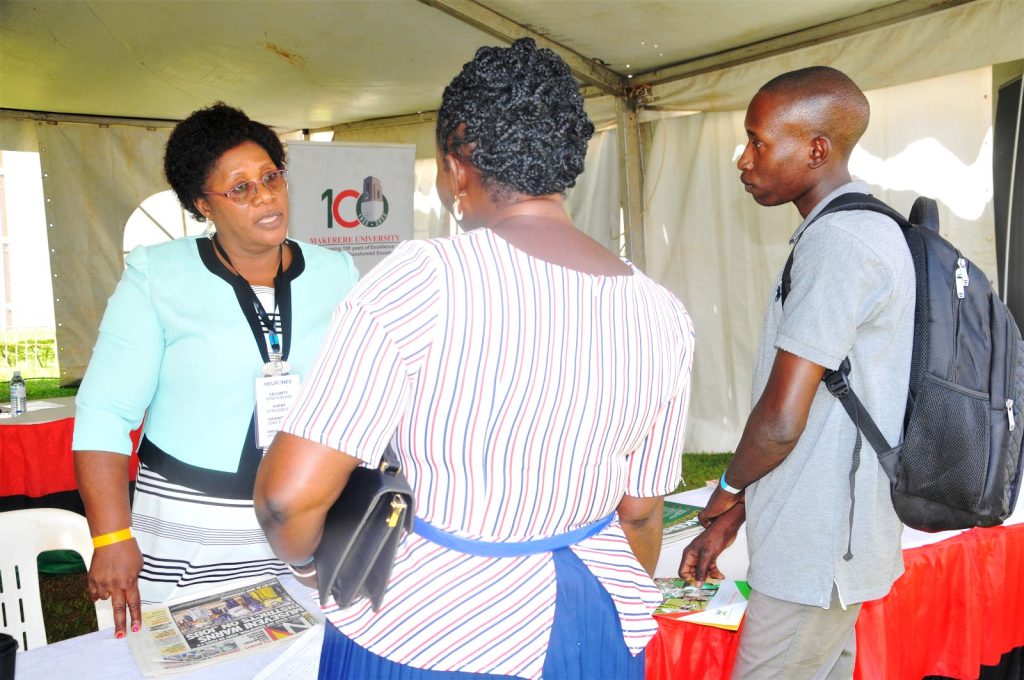 The Vice Chancellor, Prof. Barnabas Nawangwe highlights that Makerere University values stakeholder engagements and partnerships.  "The New Vision Expo 2023 presents Makerere University with an opportunity to enhance stakeholder engagements. It is about consolidating the relationships with schools, prospective students and parents, and partners in the education sector. I applaud the CEO of Vision Group-Mr. Don Wanyama for coming up with the Education Expo."
To respond to the information needs of stakeholders, Makerere University has lined up a team of experienced staff from the Department of the Academic Registrar, the Admissions Office, Public Relations Office, Career Guidance experts as well as the Institute of Open Distance and e-Learning (IODeL) under the College of Education and External Studies (CEES).
According to the Principal PRO of Makerere University Ms. Ritah Namisango, the Education Expo provides a platform to reach out to the clients that Makerere University exists to serve. "You must be in touch with your prospective parents, students as well as schools and partners that continue to recommend you as the leading university in the region. Makerere University has celebrated 100 years of excellent service to humanity (1922-2022). So, as we continue to promote the academic programmes, innovations and services that we offer, we are ready to listen, interact and learn from respective stakeholders about what they expect from the University as we embark on the next 100 years."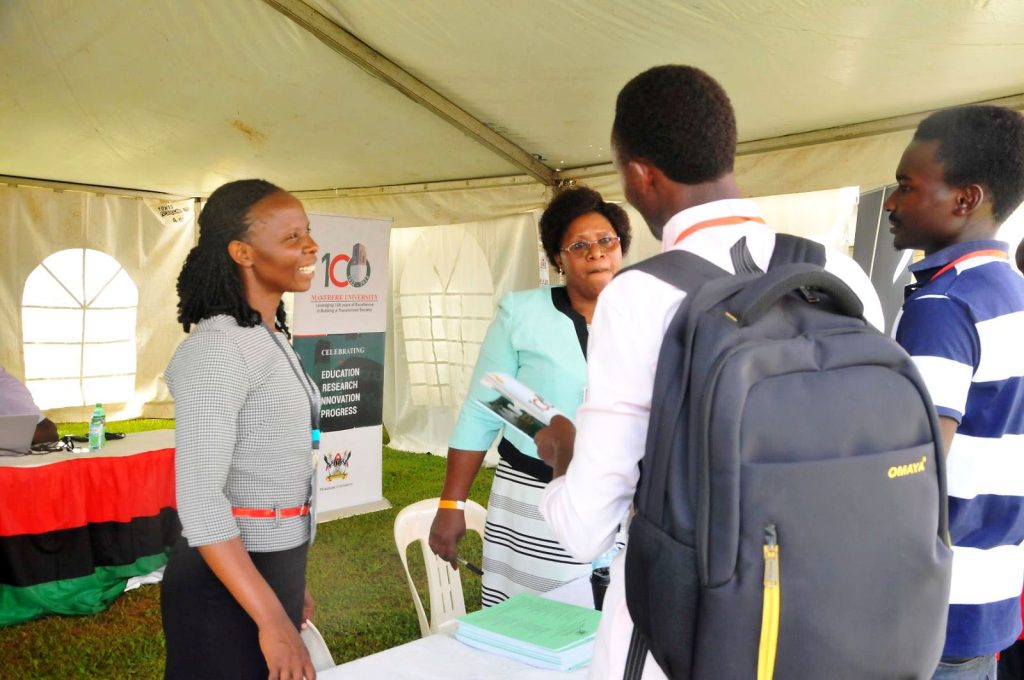 The New Vision Expo 2023 is happening at an opportune (holiday) time, which accords the students, parents and guardians quality time to visit the exhibition and interact with experts in the education sector.
In addition, Makerere University has recently advertised its academic programmes and it is preparing to receive students for the Academic year 2023/2024. Sharing her experience about the interaction with participants who visited the Makerere University exhibition space, Ms Joyce Muhanguzi, Senior Assistant Registrar in the Department of the Academic Registrar noted that most of the prospective students and parents wanted to know about the academic programmes, the subject combinations that students should study to qualify to apply for the respective academic programmes, and the available admission avenues i.e. government sponsorship, private sponsorship, diploma entry, direct entry, national merit, talented sports entry and district quota programme).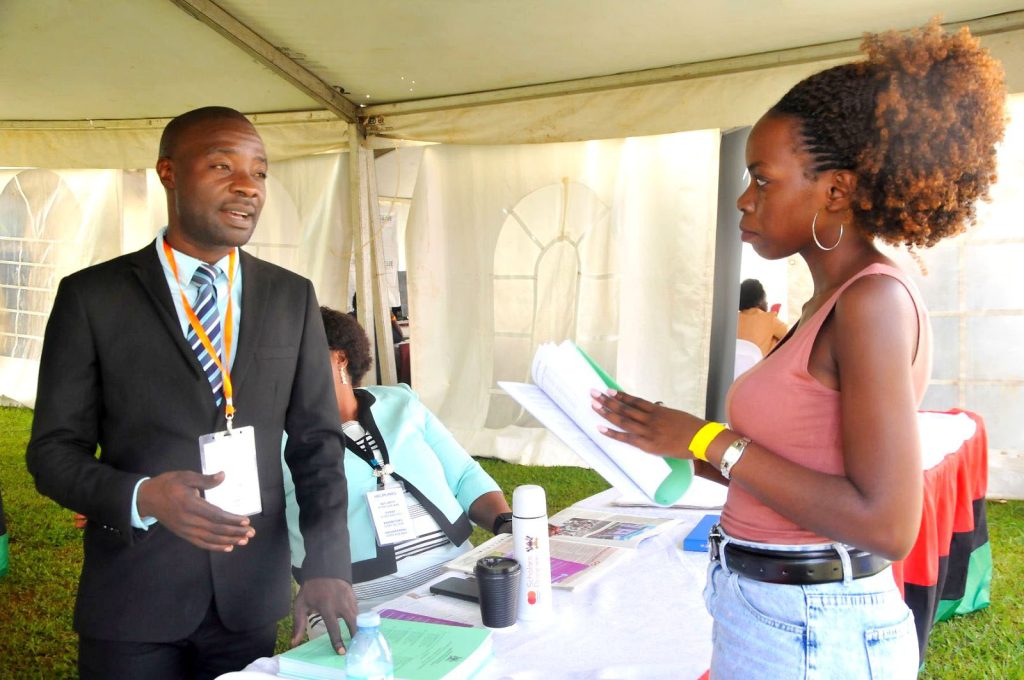 Ms Joyce Muhanguzi and Mr. Dennis Kibuuka's interaction focused on students who expressed their desire to join Makerere University in the coming years, and needed a case by case approach to their information needs, career guidance and linkages to Professors and Administrative staff in the respective Colleges at Makerere University.
The prospective students and parents also disclosed that in addition to the information on the Makerere University website, they welcome interactive and friendly approaches such as the New Vision Education Expo where they are presented with a golden opportunity to interact with Makerere University officials face-to-face.
At the New Vision Education Expo 2023, Makerere University joins other exhibitors that include; Government agencies, NGOs, Telecom companies, Banks, Insurance companies, Kindergartens/Daycare Centres, Primary and Secondary schools, Ugandan and Kenyan Universities, International schools, Study Abroad Agencies, Vocational institutions, Scholastic materials suppliers and SME service providers.
73rd Graduation Highlights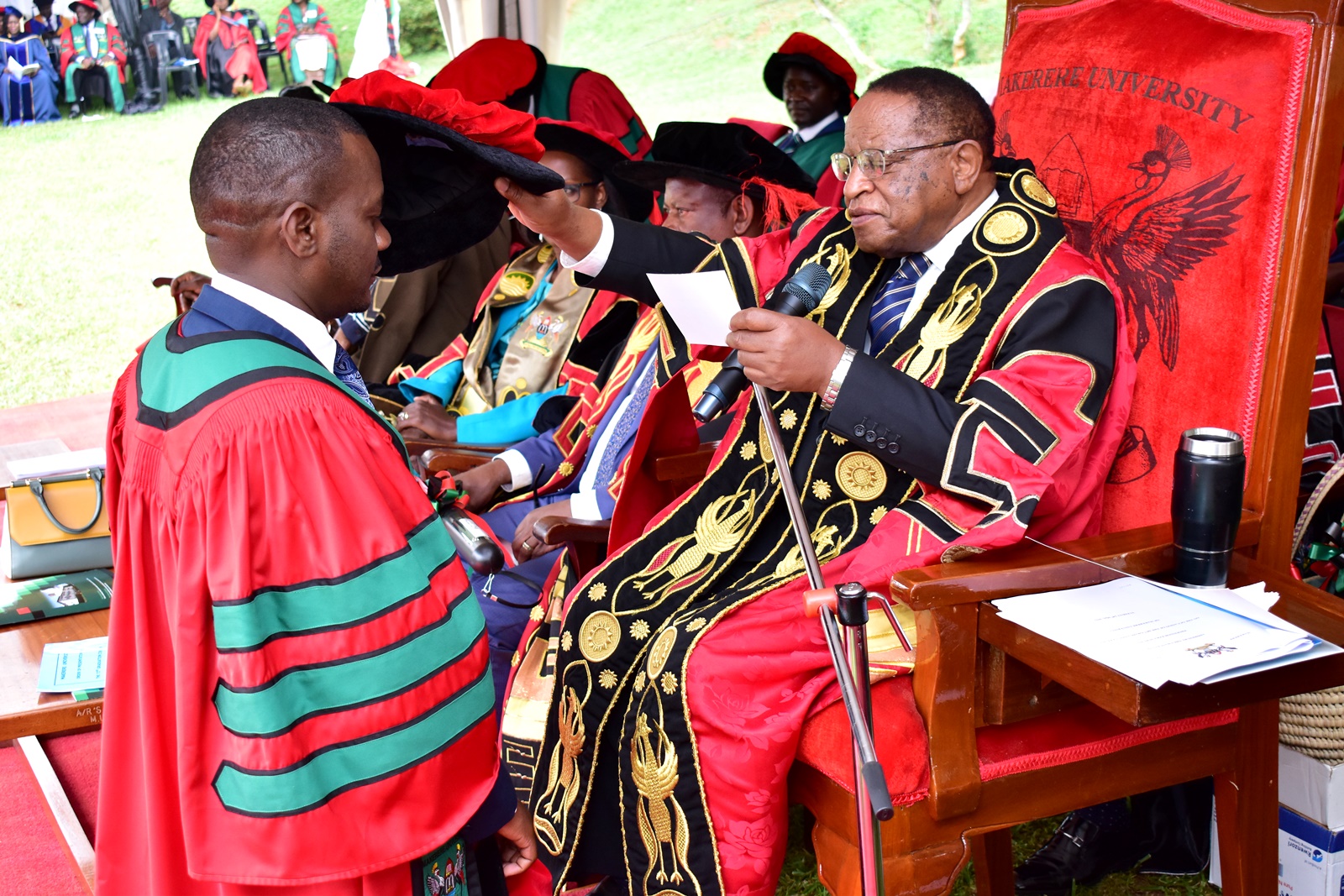 The 73rd Graduation Ceremony of Makerere University will be held from Monday 13th to Friday 17th February 2023 following the schedule below:
Monday, 13th February, 2023
College of Health Sciences (CHS)
College of Natural Sciences (CoNAS)
School of Law (SoL)
Tuesday, 14th February, 2023
College of Agricultural and Environmental Sciences (CAES)
College of Education and External Studies (CEES)
Wednesday, 15th February, 2023
College of Business and Management Sciences (CoBAMS)
College of Computing and Information Sciences (CoCIS)
College of Veterinary Medicine, Animal Resources and Bio-security (CoVAB)
Thursday, 16th February, 2023
Makerere University Business School (MUBS)
Friday, 17th February, 2023
College of Engineering, Design, Art and Technology (CEDAT)
College of Humanities and Social Sciences (CHUSS)
HEST Graduate Programme: Internship Placement Advert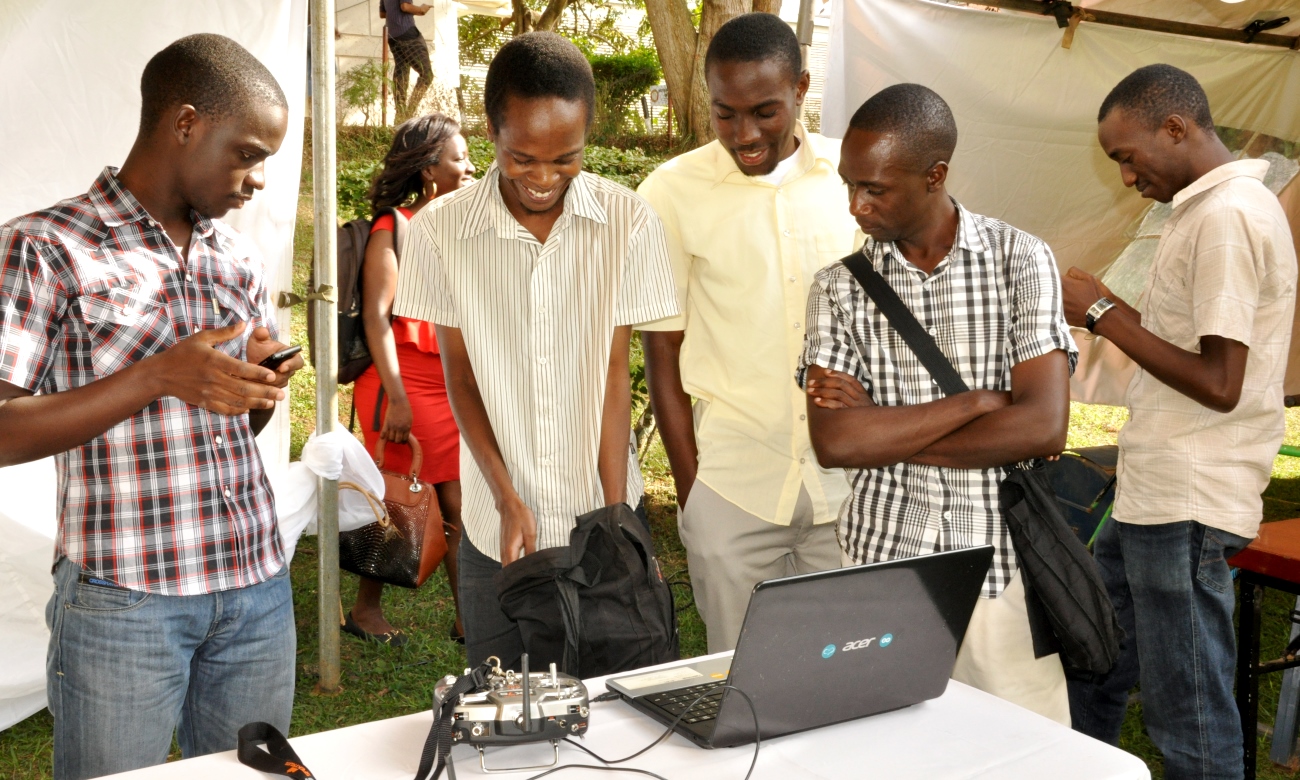 Purpose
The program aims to improve graduates' skills by placing them into selected partner industries for skills gain, facilitating the process and supervising placed interns. Graduates will be placed in their areas of study accordingly.
Time frame
The phased recruitment and placement will start from 1st December 2022 for a period of three months. Recent university graduates and those awaiting graduation should apply for this opportunity.
Eligibility
The project mainly focuses on university graduates from Makerere University (Mak), Makerere University Business School (MUBS) and Kyambogo University (KYU) who have undertaken the following courses
Makerere University and Kyambogo University
Bachelor of Science in Civil Engineering
Bachelor of Science in Electrical Engineering
Bachelor of Science in Computer Engineering
Bachelor of Science in Telecommunication Engineering
Bachelor of Science in Mechanical Engineering
Bachelor of Architecture
Bachelor of Science in Construction Management
Bachelor of Science in Land Economics
Bachelor of Science in Quantity Surveying
Bachelor of Science in Land Surveying and Geomatics
Bachelor of Visual Communication Design
Bachelor of Science in Actuarial Science
Makerere University Business School
Bachelor of Arts in Economics
Bachelor of Science in Business Statistics
Bachelor of Business Administration
Bachelor of Commerce
Bachelor of Real Estate Business Mgt.
Bachelor of Science in Accounting
.Bachelor of Science in Finance
Bachelor of Human Resource Mgt.
Bachelor of Leadership and Governance
Bachelor of Procurement and Supply Chain Mgt.
Bachelor of Transport & Logistics Mgt.
Bachelor of International Business
Bachelor of Catering and Hotel Mgt.
Bachelor of Science in Marketing
Bachelor of Travel and Tourism Mgt.
Bachelor of Entrepreneurship and Small Business Mgt.
Bachelor of Business Computing
Bachelor of Office and Information Mgt.
They should not be employed anywhere and should have gone through the traditional internship placement required by their respective universities.
How Students join
Interested university graduates shall submit an online application and contact the designated university contact or focal persons. Successful applicants will be required to complete the three (3) months internship pgoram uninterrupted to fully benefit from the program. Apply here: https://bit.ly/HEST2022
How companies participate
A company interested in hosting interns under the program can fill out an internship acceptance form and forward it to the internship placement officer.
Contacts of University focal persons
Makerere University (Mak)
Dr. Christine Amito
Tel: +256-771-321384
Email: amitoxtine@gmail.com
Makerere University Business School (MUBS)
Ms. Christine Nantambi
Tel: +256-772-654454/+256-703-878277
Email: cnantambi@mubs.ac.ug
Kyambogo University (KYU)
Ms. Nandugwa Harriet
Tel: +256-786030640
Email: hnandugwa@kyu.ac.ug
Contacts of IEED Project Team
Makerere University School of Public Health (MakSPH)
Ms. Mary Kaakyo,
IEED Project Coordinator
Email: mkaakyo@musph.ac.ug
Tel: +256-706-960075
Makerere University School of Statistics and Planning (MakSSP)
Ms. Afazali Zabibu,
HEST Study Coordinator
Email: zabibu.afazali@gmail.com
Tel: +256-779-912365/+256-705-587072