Prof. Christine Dranzoa Condolence Message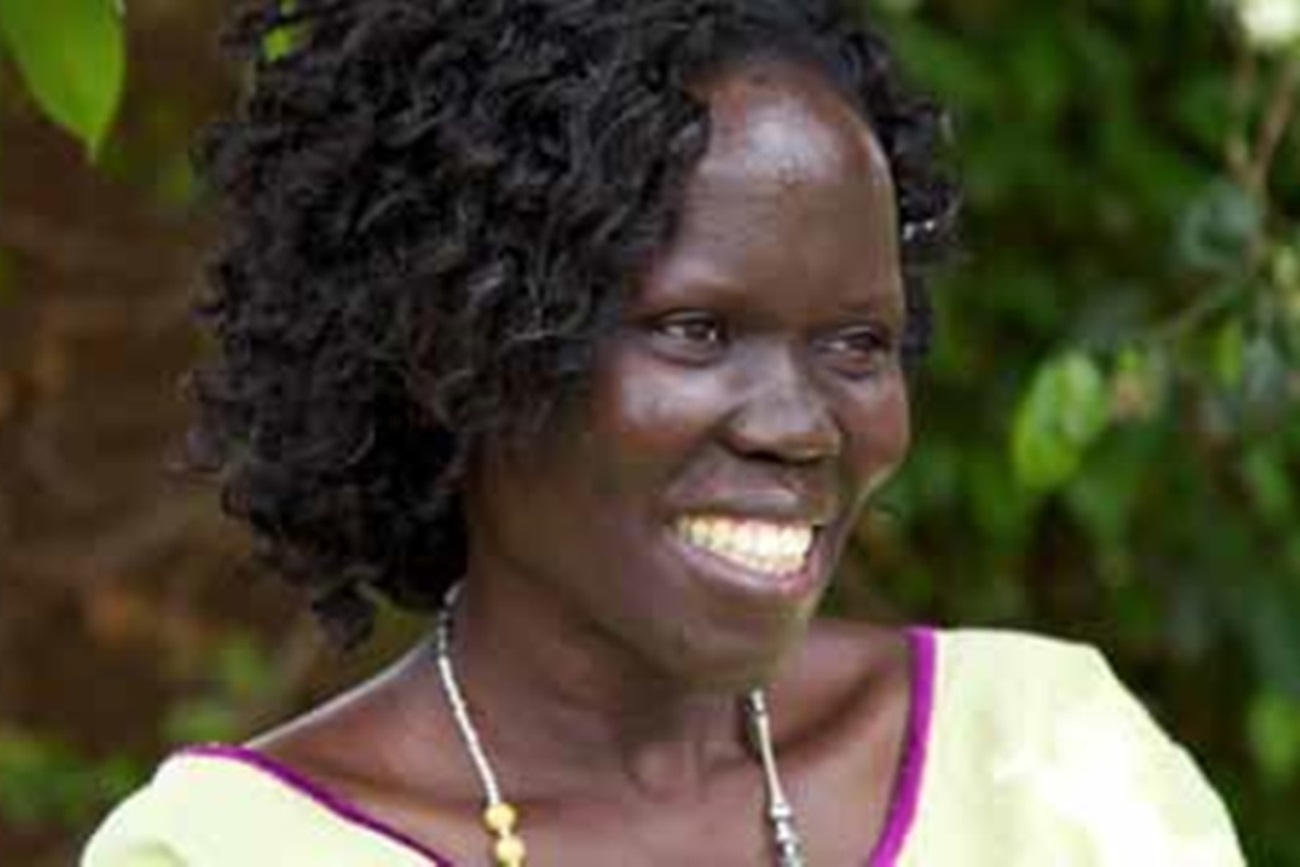 28th June 2022
The Family of the Late Professor Christine Dranzoa
RE: CONDOLENCE MESSAGE
The Makerere University Council, Senate, Management, Alumni and the entire University community have with great sadness learnt of the passing on of Professor Christine Dranzoa at Mulago Hospital. Our heartfelt consideration goes out to the family and friends. Please accept our sincerest condolences.
Professor Dranzoa was a hard-working and principled woman of impeccable integrity. She was always very objective and never backed down from standing for the truth. She was indeed a world-class Wildlife Ecologist, Conservationist, and Administrator by all standards.
A 1987 graduate of our Bachelor of Science (BSc) in Zoology, this gallant alumna joined Makerere University service as Lecturer in 1991, the same year she graduated with her Master of Science (MSc) in Zoology. In 1997, she earned her PhD in Zoology.
Professor Dranzoa's service to Makerere can best be described as dedicated and impactful. She spearheaded efforts to turn the Wildlife subsection under the Department of Anatomy in the then Faculty of Veterinary Medicine into a fully-fledged Department of Wildlife and Animal Resources Management. As Head of this department, she initiated programmes at both undergraduate and graduate levels, whose graduates continue to make important contributions to wildlife and biodiversity conservation all over the world.
She then went on to serve as Deputy Director of our then School of Graduate Studies where she led many policy reforms. Key among these was the introduction of Doctoral Committee Supervision Model and Public Defence of Theses and Dissertations. She also popularized the award of joint degree programmes by units of Makerere University.
With those exceptional qualities, it came as no surprise that Professor Dranzoa was appointed as Chairperson of the Taskforce charged with setting up Muni University from December 2009 to May 2010. She was indeed the best choice for Vice Chancellor who in her own words contributed to the transformation of Muni University "from a green field to the current state of a fully-fledged Public University."
We therefore stand with the family of the late Professor Christine Dranzoa upon the loss your dear beloved Mother, Sister, Friend and selfless Mentor. Professor Dranzoa opened her home to and raised countless relatives and orphan children. She was not only a world-class professional but the true definition of a loving mother.
In a special way, we stand with our brothers and sisters at Muni University upon the loss Vice-Chancellor, senior colleague and mentor. We also stand with the Uganda Vice Chancellors' Forum upon the loss of an active and resourceful Member.
Our consideration also goes to the Inter-University Council for East Africa (IUCEA) upon the loss of your Chairperson. We also stand with the Forum for African Women Educationalists (FAWE) upon the loss of a gallant Member and President Emeritus. Professor Dranzoa has been a great resource to people, particularly the women of the West Nile Region. We therefore stand with the members and partners of the Nile Women Initiative upon the loss of your co-founder and Chairperson.
Finally, we stand with our colleagues at the College of Veterinary Medicine, Animal Resources and Biosecurity (CoVAB) as well as professionals and enthusiasts of wildlife conservation and biodiversity upon the loss of a great colleague, mentor and innovator. The Department of Wildlife and Animal Resources Management that Professor Dranzoa founded and headed has made significant impact and created visibility in the conservation of wildlife in Uganda through the various research initiatives and projects, as well as services such as translocation of wildlife species and aquaculture.
In this moment of deep grief and loss, we commit you all to the comfort of the Almighty God, who alone knows the plans He has for each and every one of us.
We remain forever thankful to God for the gift of Professor Christine Dranzoa's life and pray that the good Lord will rest her soul in eternal peace.
Yours sincerely,
Professor Barnabas Nawangwe
VICE CHANCELLOR
Aptitude Test Exam Results for the Mature Age Entry Scheme 2023/2024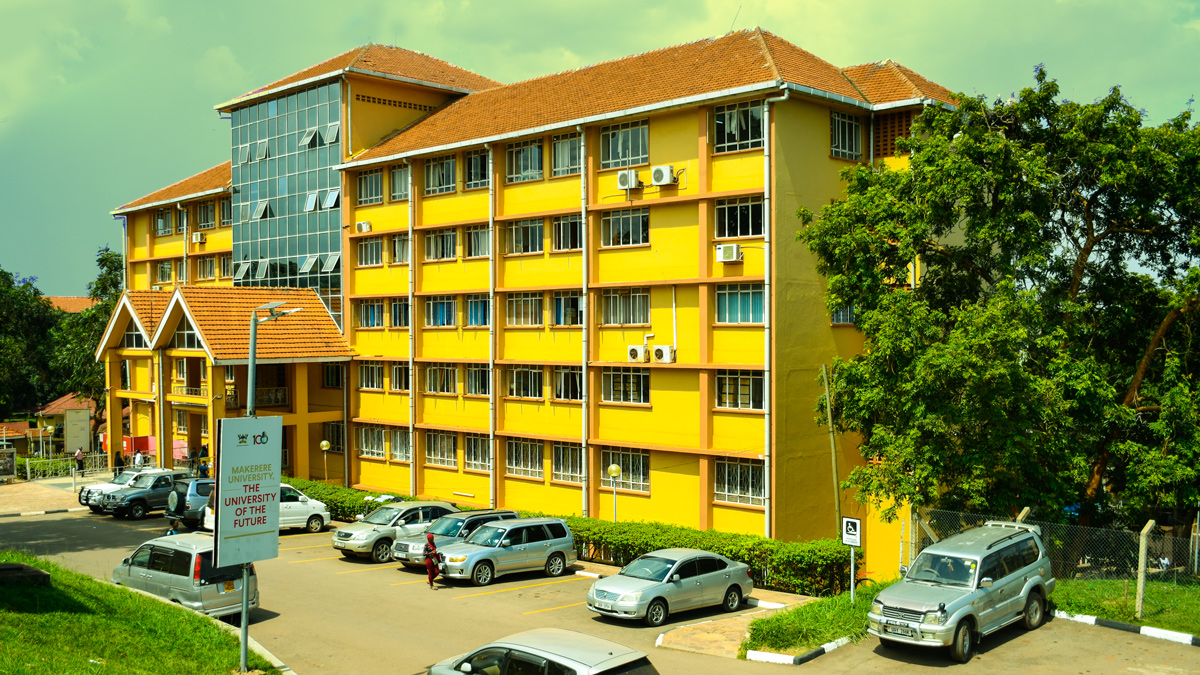 The Office of Academic Registrar, Makerere University has released Aptitude Test Examination results for the Mature Age Entry Scheme Examinations held on Saturday 17th December, 2022.
The Candidates who scored 50% and above in the aptitude test passed the aptitude examination and will have their programme -specific examination paper marked. Those who scored less than 50% failed.
Access the links below for the lists categorised under Science-based and Humanities based programmes respectively:
Mak Participates in New Vision Education Expo 2023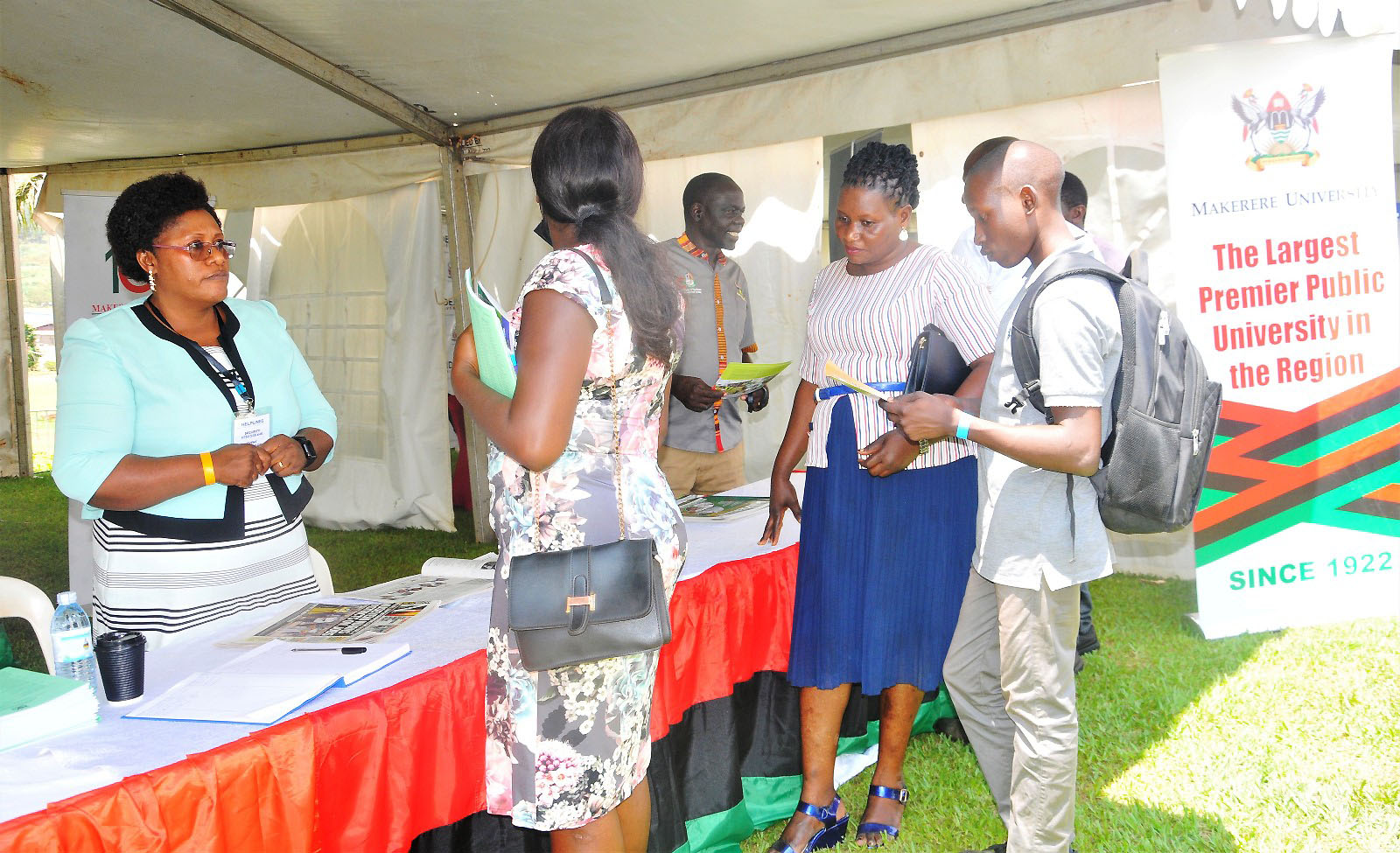 Makerere University is participating in the New Vision Education Expo 2023 to strengthen its niche as the leading provider of education services.
The three-day New Vision Expo (Friday 27th January 2023 to Sunday 29th January 2023) at the Uganda Institute of Information and Communications Technology (UICT) Nakawa brings on board players in the education and business fields to forge partnerships to improve the quality and outcomes of education in Uganda.
Makerere University seeks to maximally utilize the three days to ensure that the participants at the Education Expo gain a deeper understanding of its 100 year journey of providing excellent services to humanity through academic programmes, services offered and ongoing efforts aimed at producing employable graduates as well as entrepreneurs.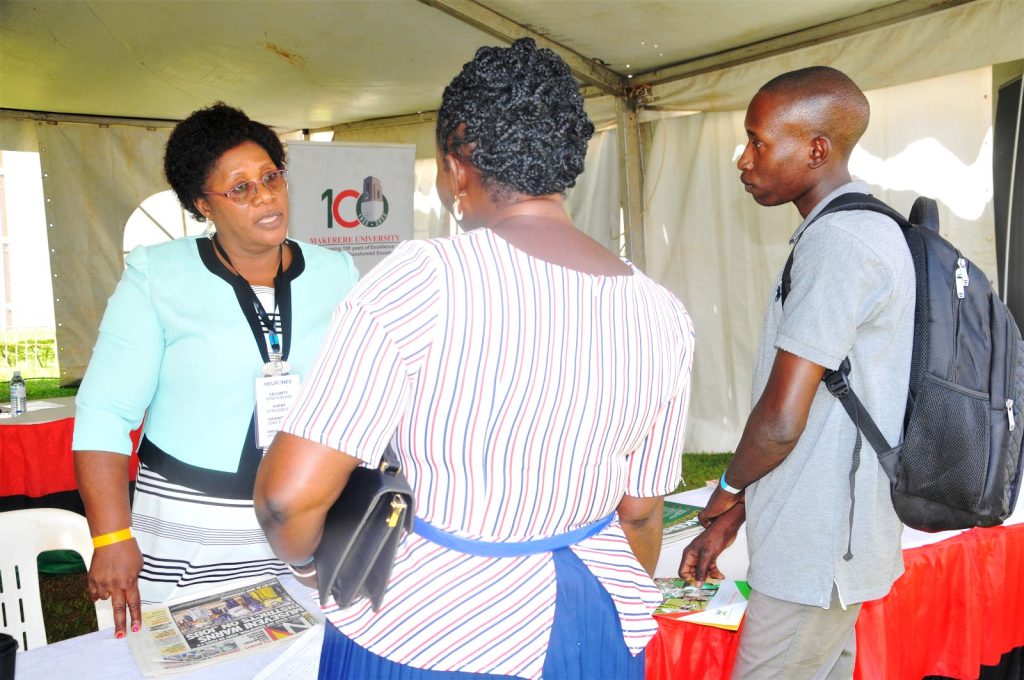 The Vice Chancellor, Prof. Barnabas Nawangwe highlights that Makerere University values stakeholder engagements and partnerships.  "The New Vision Expo 2023 presents Makerere University with an opportunity to enhance stakeholder engagements. It is about consolidating the relationships with schools, prospective students and parents, and partners in the education sector. I applaud the CEO of Vision Group-Mr. Don Wanyama for coming up with the Education Expo."
To respond to the information needs of stakeholders, Makerere University has lined up a team of experienced staff from the Department of the Academic Registrar, the Admissions Office, Public Relations Office, Career Guidance experts as well as the Institute of Open Distance and e-Learning (IODeL) under the College of Education and External Studies (CEES).
According to the Principal PRO of Makerere University Ms. Ritah Namisango, the Education Expo provides a platform to reach out to the clients that Makerere University exists to serve. "You must be in touch with your prospective parents, students as well as schools and partners that continue to recommend you as the leading university in the region. Makerere University has celebrated 100 years of excellent service to humanity (1922-2022). So, as we continue to promote the academic programmes, innovations and services that we offer, we are ready to listen, interact and learn from respective stakeholders about what they expect from the University as we embark on the next 100 years."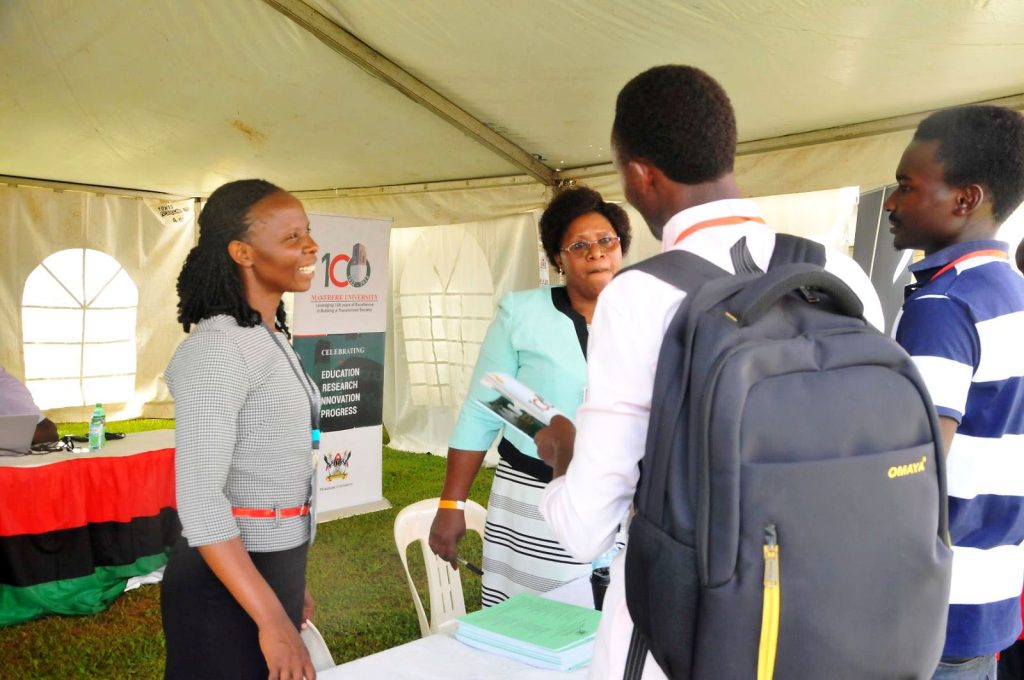 The New Vision Expo 2023 is happening at an opportune (holiday) time, which accords the students, parents and guardians quality time to visit the exhibition and interact with experts in the education sector.
In addition, Makerere University has recently advertised its academic programmes and it is preparing to receive students for the Academic year 2023/2024. Sharing her experience about the interaction with participants who visited the Makerere University exhibition space, Ms Joyce Muhanguzi, Senior Assistant Registrar in the Department of the Academic Registrar noted that most of the prospective students and parents wanted to know about the academic programmes, the subject combinations that students should study to qualify to apply for the respective academic programmes, and the available admission avenues i.e. government sponsorship, private sponsorship, diploma entry, direct entry, national merit, talented sports entry and district quota programme).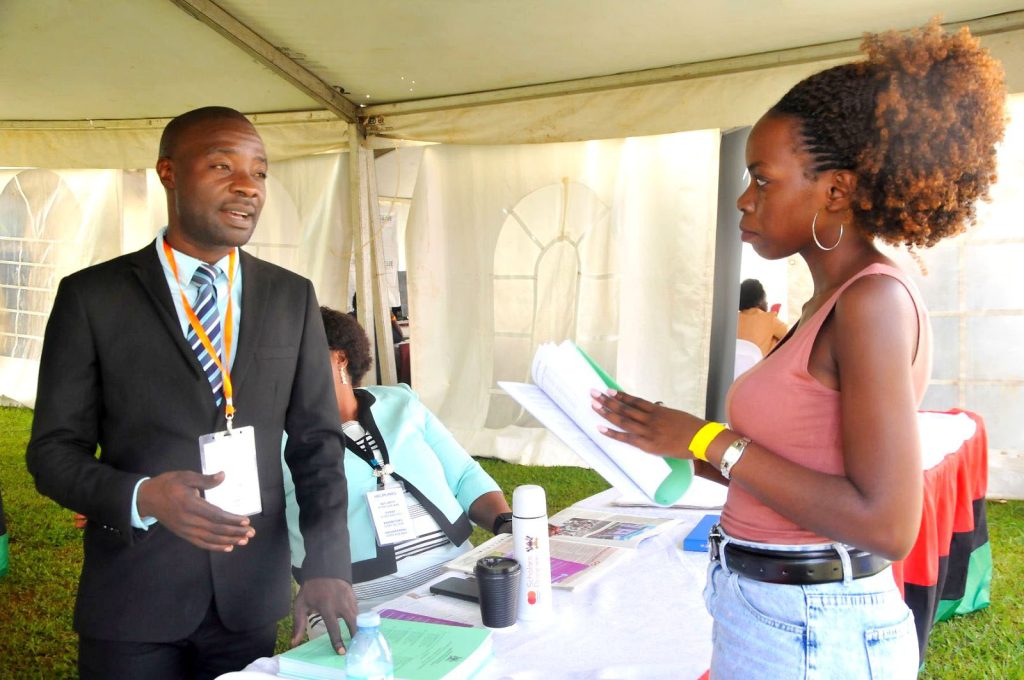 Ms Joyce Muhanguzi and Mr. Dennis Kibuuka's interaction focused on students who expressed their desire to join Makerere University in the coming years, and needed a case by case approach to their information needs, career guidance and linkages to Professors and Administrative staff in the respective Colleges at Makerere University.
The prospective students and parents also disclosed that in addition to the information on the Makerere University website, they welcome interactive and friendly approaches such as the New Vision Education Expo where they are presented with a golden opportunity to interact with Makerere University officials face-to-face.
At the New Vision Education Expo 2023, Makerere University joins other exhibitors that include; Government agencies, NGOs, Telecom companies, Banks, Insurance companies, Kindergartens/Daycare Centres, Primary and Secondary schools, Ugandan and Kenyan Universities, International schools, Study Abroad Agencies, Vocational institutions, Scholastic materials suppliers and SME service providers.
73rd Graduation Highlights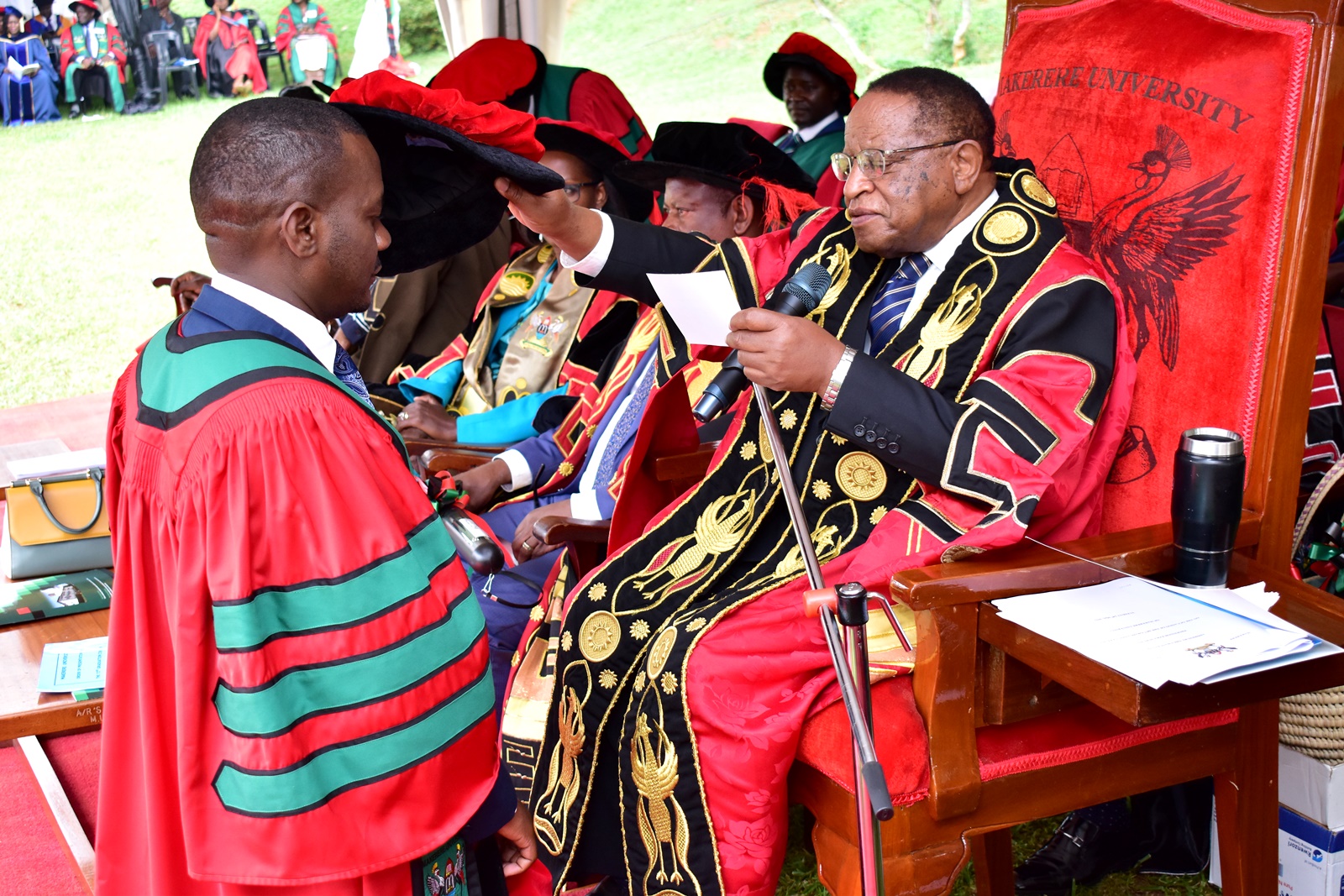 The 73rd Graduation Ceremony of Makerere University will be held from Monday 13th to Friday 17th February 2023 following the schedule below:
Monday, 13th February, 2023
College of Health Sciences (CHS)
College of Natural Sciences (CoNAS)
School of Law (SoL)
Tuesday, 14th February, 2023
College of Agricultural and Environmental Sciences (CAES)
College of Education and External Studies (CEES)
Wednesday, 15th February, 2023
College of Business and Management Sciences (CoBAMS)
College of Computing and Information Sciences (CoCIS)
College of Veterinary Medicine, Animal Resources and Bio-security (CoVAB)
Thursday, 16th February, 2023
Makerere University Business School (MUBS)
Friday, 17th February, 2023
College of Engineering, Design, Art and Technology (CEDAT)
College of Humanities and Social Sciences (CHUSS)