Mak Press launches Nine Books, 40 in the Pipeline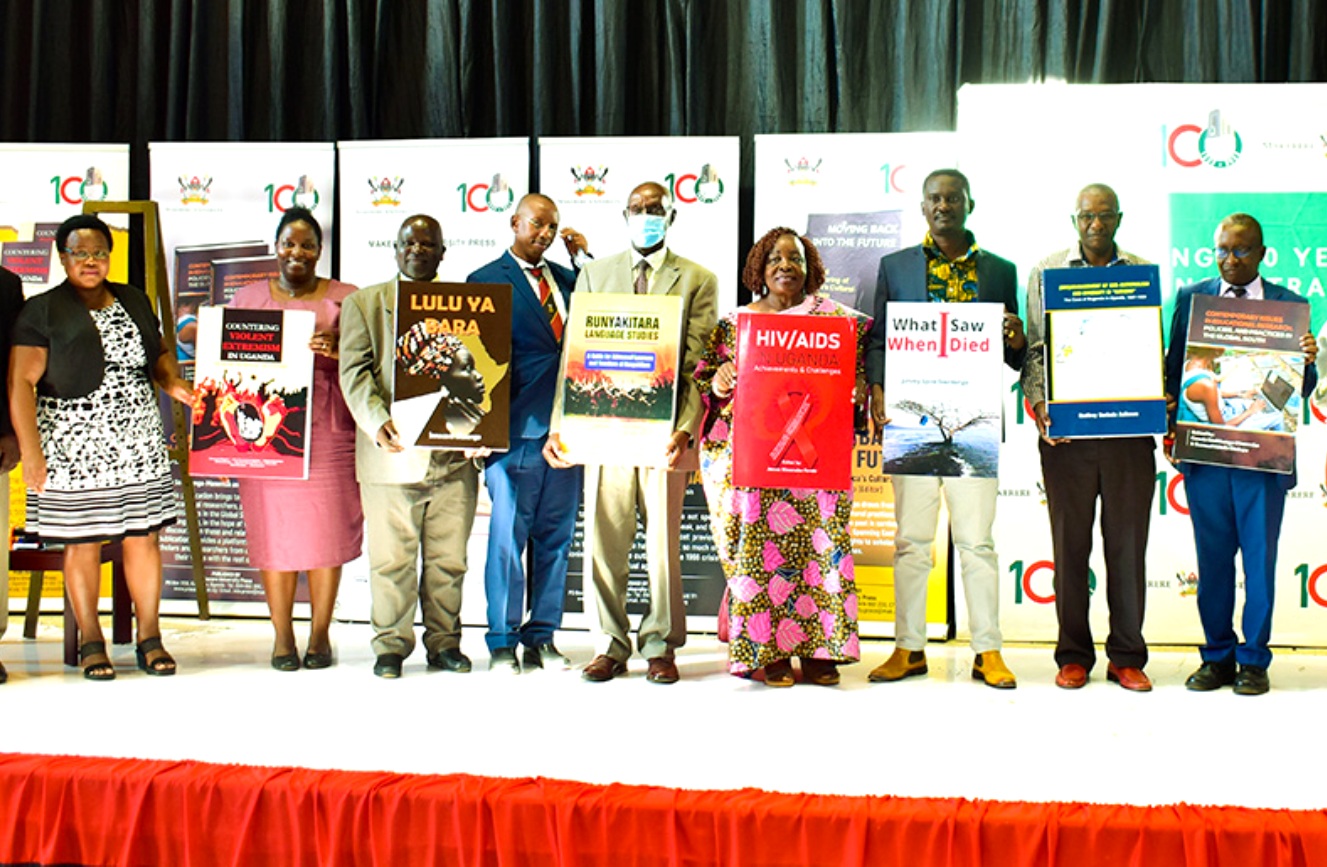 The atmosphere was festive on the warm Tuesday afternoon of 28th June 2022 as the Makerere University Press (MUP) presented its bumper harvest of nine (9) scholarly titles to the public. And, as any proud "parent" would, the Managing Editor, MUP, Dr. Samuel Siminyu took time to carefully introduce each of his "children"; the book titles and their respective authors. But first, he profusely thanked the authors for entrusting MUP with their intellectual property, an act he partly attributed to the reputation Makerere has earned itself over the century of existence.
"Makerere University Press is basing on that historic achievement to also make a name for you, for itself and for Makerere in the scholarly publishing arena" Dr. Siminyu praised. "Working with you personally has extended our circle of acquaintances and deepened our comradery" he added.
The nine books launched that afternoon were;
Runyakitara Language Studies: A Guide for Advanced Learners and Teachers in Runyakitara edited by Oswald K. Ndoleriire,
Contemporary Issues in Educational Research and Policy in the Global South edited by Connie Ssebbunga-Masembe and Samuel N. Siminyu,
What I Saw When I Died by Jimmy Spire Ssentongo,
Moving Back into the Future: Critical Recovering of Africa's Cultural Heritage edited by Dominica Dipio,
Countering Violent Extremism in Uganda: An Assessment of the History, Philosophies and Strategies by Veneranda Mbabazi and Others,
Lulu ya Bara by Innocent Masengo,
HIV/AIDS in Uganda: Achievements and Challenges edited by James Kiwanuka-Tondo,
Statehood on Trial: Thoughts on the 1966 Uganda Political Crisis by Joseph Bossa, and
(Mis) Management of sub-Nationalism and Diversity in "Nations": The case of Buganda in Uganda, 1979-1980 by Godfrey Asiimwe
Author appreciation
After his brief appreciation to the hardworking Prof. Oswald Ndoleriire and his team for their book Runyakitara Language Studies: A Guide for Advanced Learners and Teachers in Runyakitara, Dr. Siminyu pondered, "if we cannot publish to promote and immortalise the study of our local languages, who will?" He was nevertheless happy to announce that relatedly, MUP had received and was processing manuscripts in and about Kiswahili, Luganda, Luo, Ateso and Lusoga.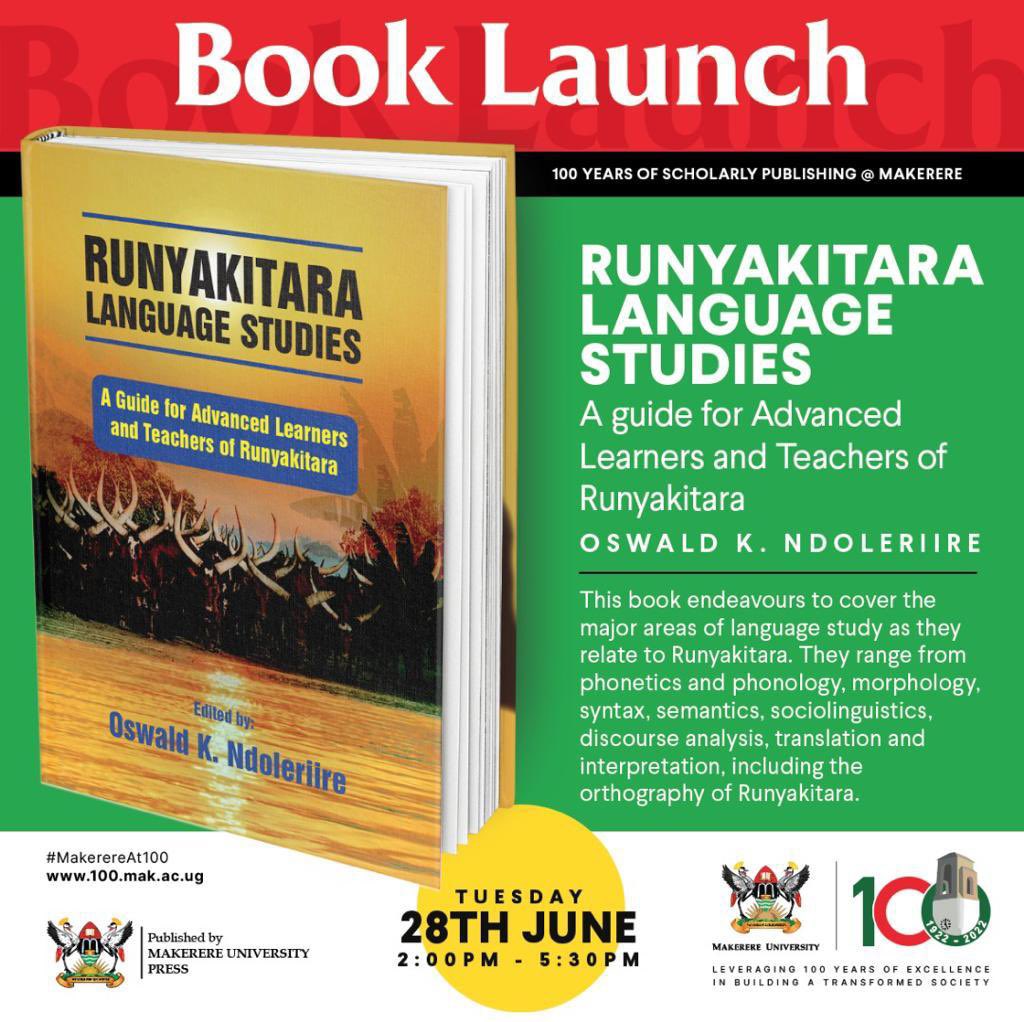 Turning to Sr. Dominica Dipio, he thanked the prolific author, filmmaker and Professor of Literature and Film for not only transferring her book Moving Back into the Future: Critical Recovering of Africa's Cultural Heritage from an international publisher to MUP but also reminding his team of our collective obligation to reach out to the whole world with our African voice.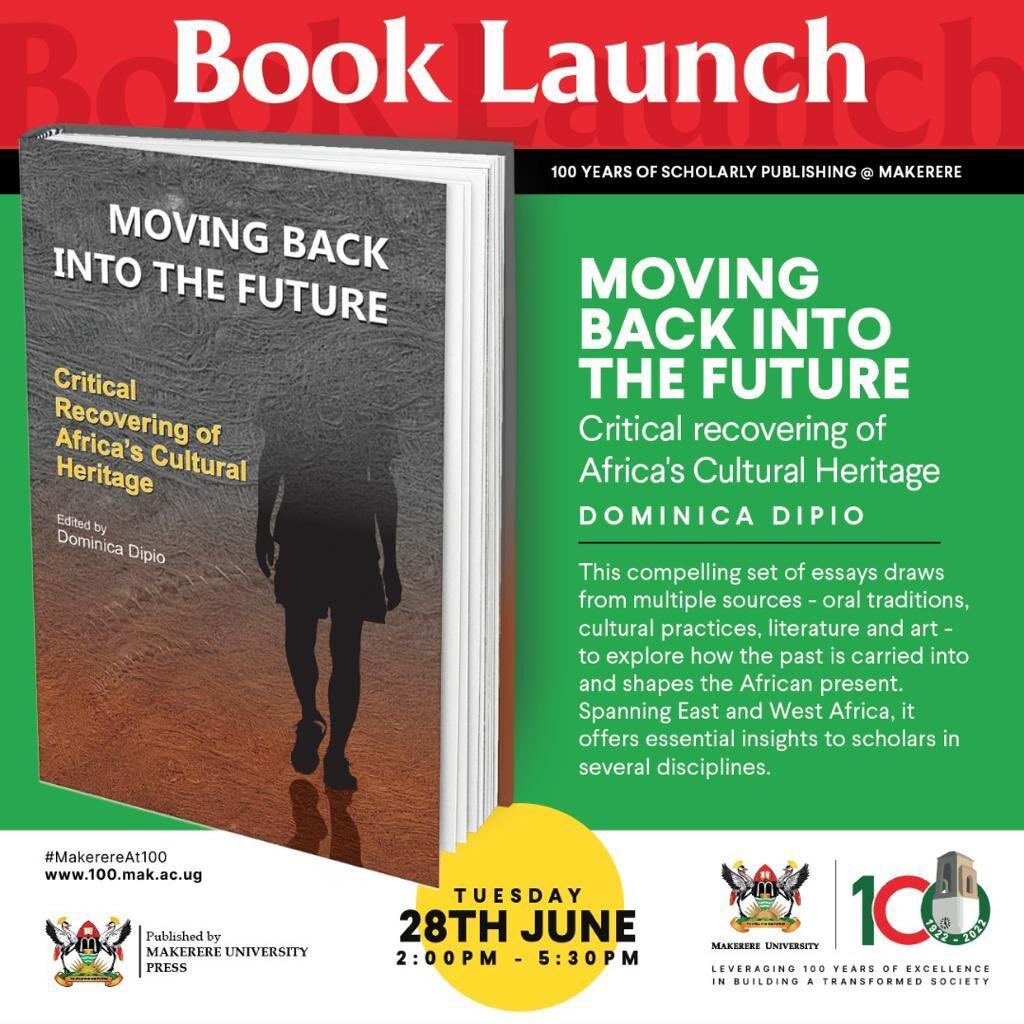 Dr. Siminyu then thanked Prof. Connie Sebbunga-Masembe for reminding us all that higher education is not just the concern of educationists at the College of Education and External Studies. Describing the book Contemporary Issues in Educational Research and Policy in the Global South as "a rich mosaic of ideas that could help propel higher education in our region to another level," he was happy to share that it had already been warmly received and labelled by scholars of higher education as "very informative".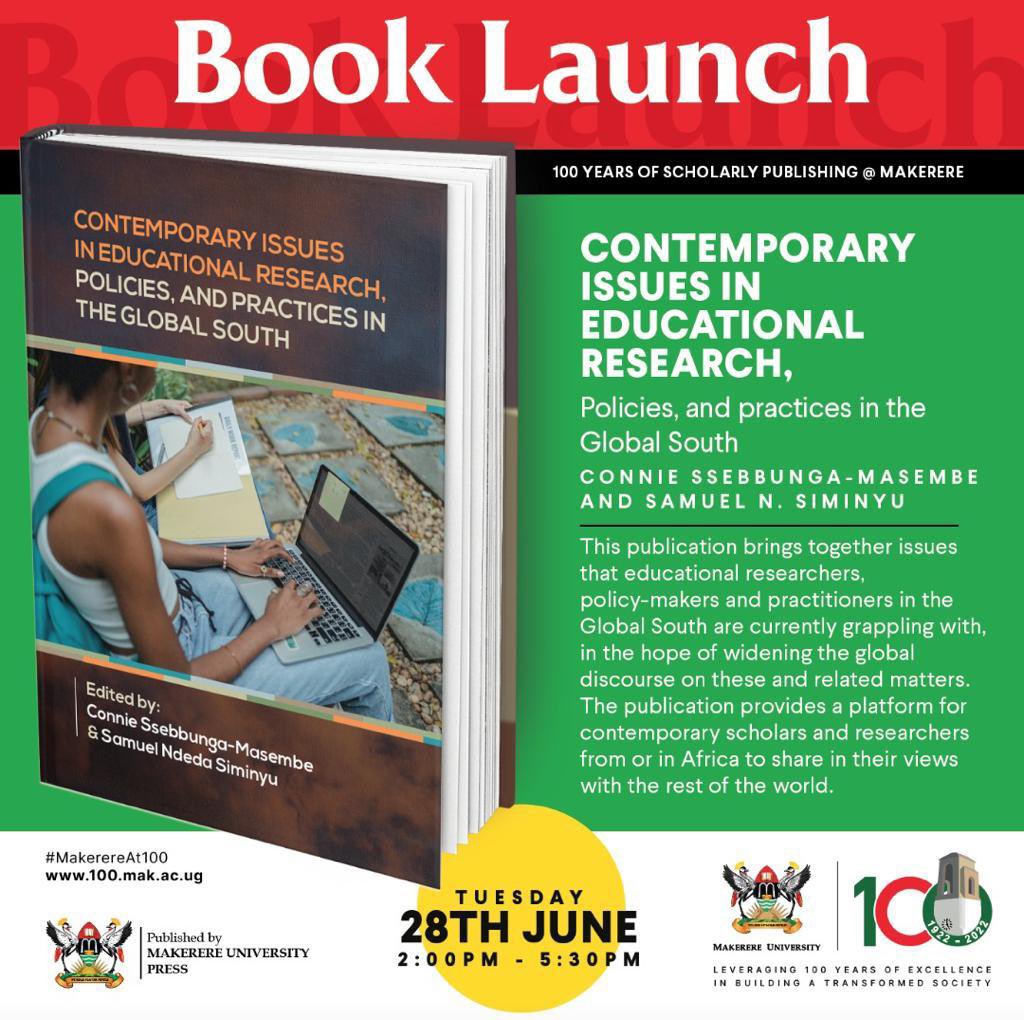 "As a public intellectual, Dr. Jimmy Spire Ssentongo endeared us to the common man on the street with his sweet satire – What I Saw When I Died. We have had to ship his popular title across the country and into neighbouring Kenya and Tanzania on taxis, buses and boda-bodas" complimented the Managing Editor.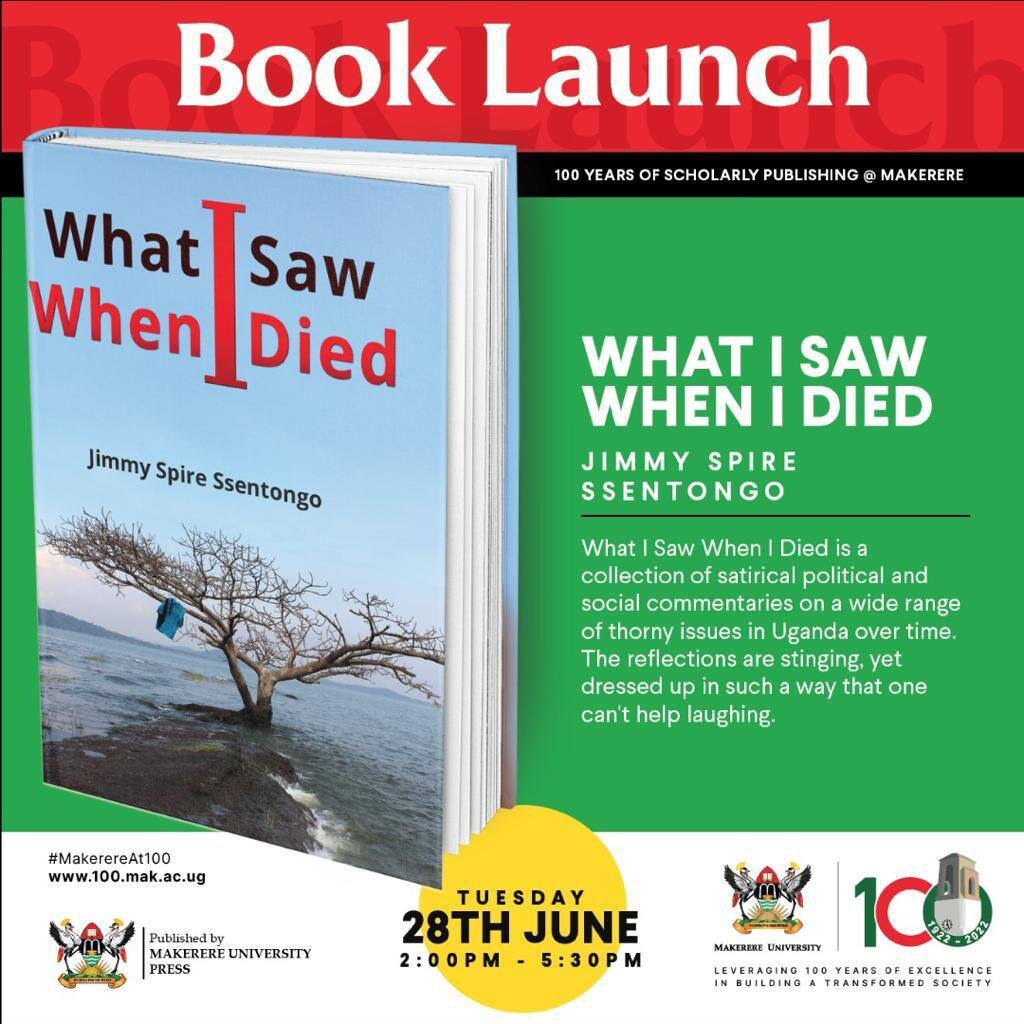 Dr. Siminyu then thanked Dr. Veneranda Mbabazi and her team for showing through their book Countering Violent Extremism in Uganda: An Assessment of the History, Philosophies and Strategies that researchers can subject even fields as intimidating as terrorism to scholarly reflection. "We hope that their findings will contribute to our understanding of and fight against terrorism."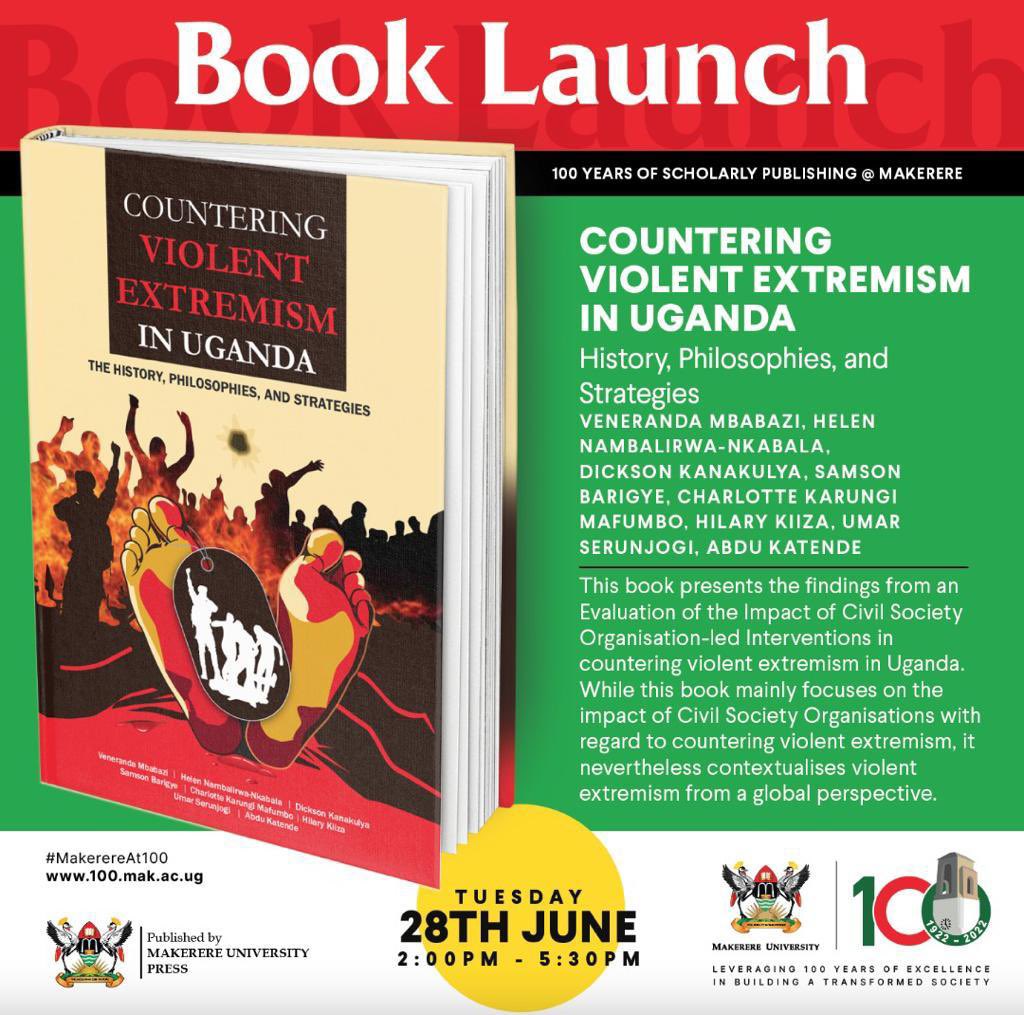 He then described working with the late Joseph Bossa on his book Statehood on Trial: Thoughts on the 1966 Uganda Political Crisis as a journey of discovery. "Can you imagine an Acting President of the former ruling party coming to see you all by himself – without a bodyguard or personal assistant?…a UPC leader who can pinpoint faults in Obote's performance as a political leader and also see some positive traits in Yoweri Museveni's performance?…Bossa was an enigma! He beat every stereotype and stood out as an independent thinker."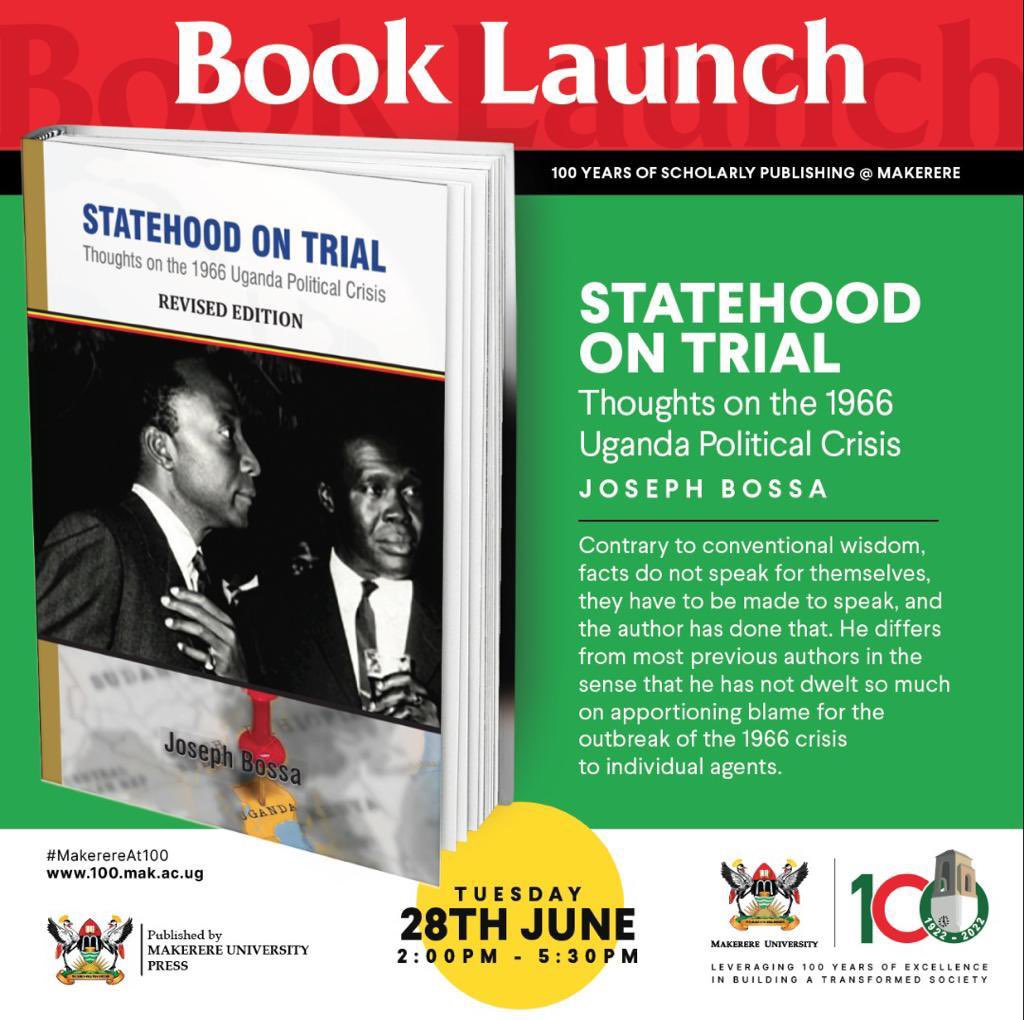 Of the next title (Mis) Management of sub-Nationalism and Diversity in "Nations": The case of Buganda in Uganda, 1979-1980, Dr. Siminyu said, "When you read Dr. Godfrey Asiimwe's work, you feel like telling the gentleman to stop talking and just concentrate on writing! His writing is so deep and sweet. He looks at what many other authors have already written about and comes up with fresh revelations."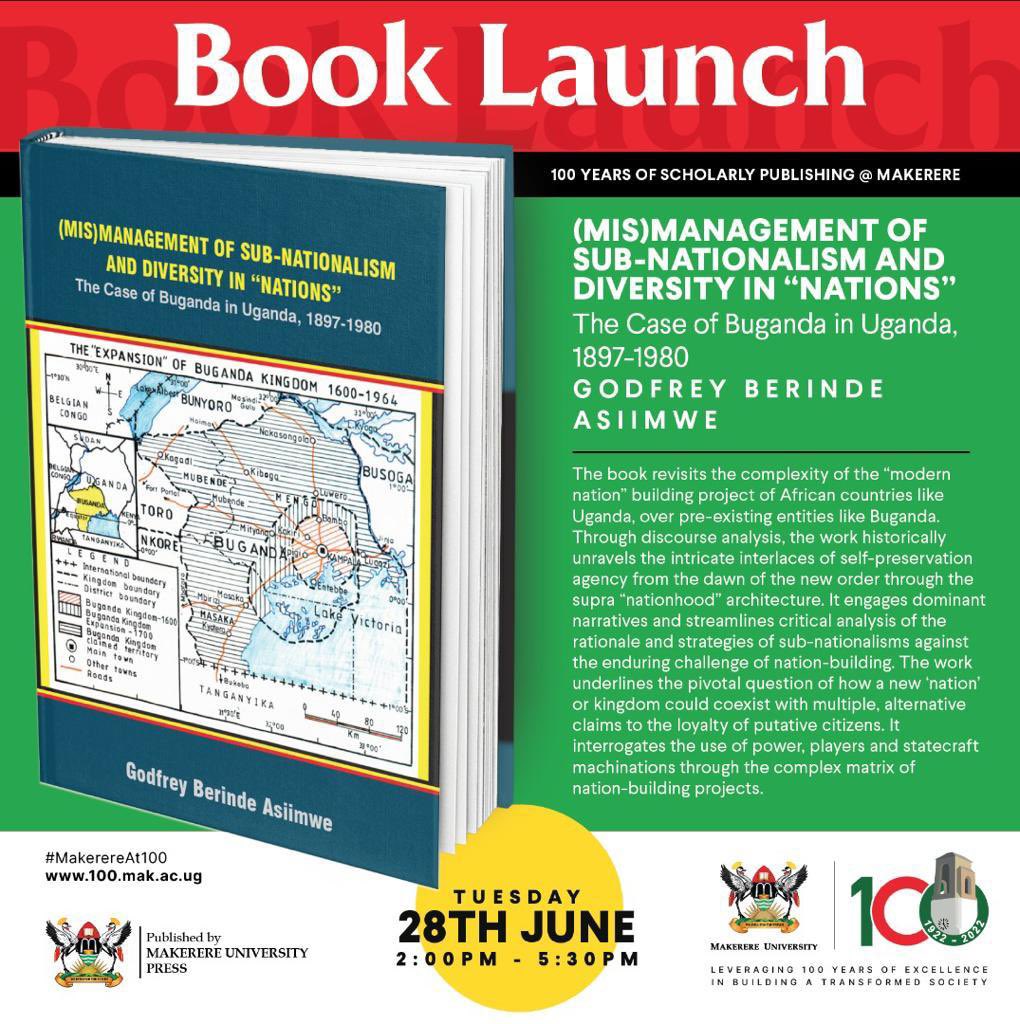 Dr. Siminyu described Prof. James Kiwanuka-Tondo's book HIV/AIDS in Uganda: Achievements and Challenges as "another gem that was retrieved from another publisher and given to us as a statement of faith in Makerere and what it is capable of doing… Through these works, James has re-issued some pieces published in world-class journals, making them accessible and affordable for our local readers. This is a model that should be emulated."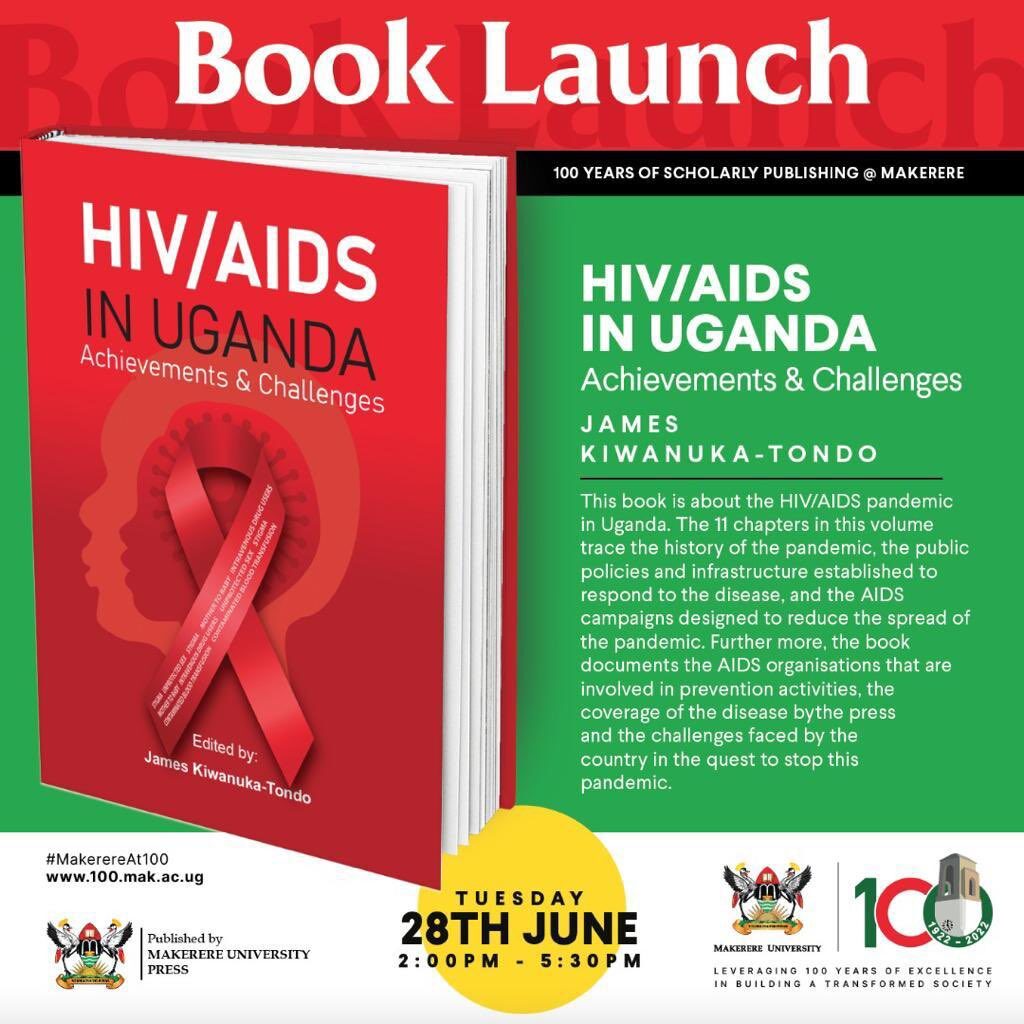 "Can you imagine a Ugandan writing Kiswahili poetry?" pondered Dr. Siminyu with reference to Dr. Innocent Masengo's Lulu ya Bara (The Pearl of the Continent). "We are waiting to hear what our Kiswahili-speaking regional neighbours will say. They have previously alleged that Kiswahili was born in Tanzania, died in Kenya, and was buried in Uganda." he humorously added.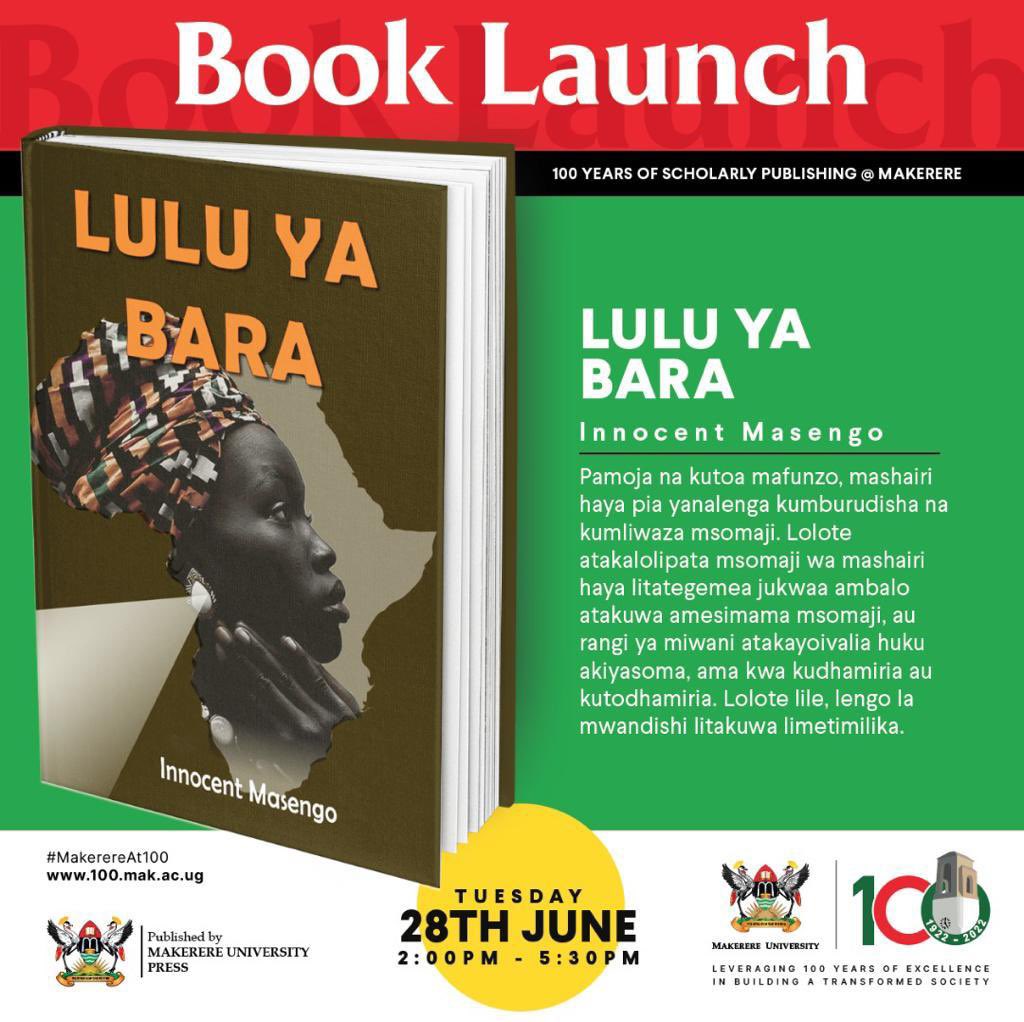 Keynote address
In line with the yearlong centenary celebrations, the Keynote address was appropriately titled "100 Years of Scholarly Publishing at Makerere". It was delivered by Prof. J. Robert Ikoja Odongo, a gallant alumnus, former Principal of the College of Computing and Information Sciences (CoCIS), currently serving as Vice Chancellor of Soroti University. The Keynote Speaker expressed happiness at being back home, where his destiny was shaped.
From the outset, Prof. Ikoja sought to distinguish scholarly publishing from other forms of publishing such as; book publishing, trade publishing, journal publishing, newspaper publishing, magazine publishing, self-publishing and music publishing.
"Scholarly publishing is one branch of publishing that specializes in publishing for an academic and professional or scholarly market or scholarly community and the public with interest in a particular area of research" he said.
Prof. Ikoja further clarified that the outputs of scholarly publishing are researched material that are disseminated in universities, at conferences and during seminars and symposia. Post dissemination, they may be published as proceedings or in refereed journals as articles. He clarified that monographs or books belong to this category.
Chronicling the journey of publishing at over the last 100 years, Prof. Ikoja paid tribute to Sir Philip Mitchell who served as Governor of Uganda from 1935 to 1940, for championing and forecasting Makerere University to be an icon of education in the region and recommending the establishment of the Press. Subsequently, in 1945 a production unit called the Printer was established in the basement of the Main Administration Building and University Managers at the time sent one Yeko Mukasa to Britain, to be equipped with skills to run the Printer.
Following its establishment the Printer began publishing titles such as Commercial law in East Africa by John W. Katende, Medical statistics, Psychiatry, and African indigenous education by Prof. Jakayo Peter Ociti. Prof. Ikoja further cited Professors such as David Rubadiri, Margaret Donohue, George Kanyeihamba, Fredrick Kayanja, John Mbiti, Austin Bukenya, Mahmood Mamdani, Ali Mazrui and Okot p'Bitek among others who wrote and published many books and monographs.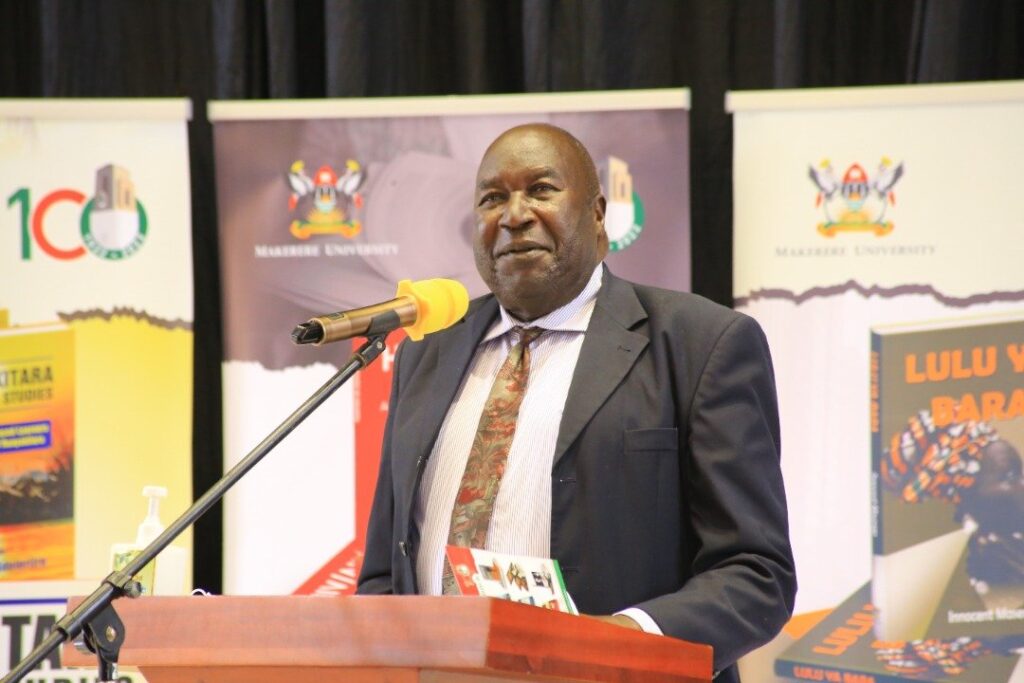 The keynote speaker elaborated that publications by Makerere researchers were done both within the University and abroad. "The reason for outside publishing was political safety in some cases, economic emancipation in some while in others, an inability of Makerere to handle their works internally and on time."
In particular, Prof. Ikoja pointed to the period between 1940 and 1960 as one of growth of African nationalism, with Makerere becoming a hive of militant students. "African strand of students started a writing scheme from which Makerere harvested many story book manuscripts that were later published including those published under the Crow Press of the East African Literature Bureau."
Detailing Makerere's history of Journals, Prof. Ikoja outlined the; Makerere Medical Journal (MMJ) 1964, Mawazo 1968, Makerere Law Journal 1975, Journal of African Religion and Philosophy 1989, East African Journal of Rural Economy, African Crop Science Journal, 1993, Dialogue 1994, African Journal of Peace and Human Rights 1995, Makerere Journal of Higher Education 1998 as evidence that Makerere had been engaged in journal publishing.
Despite this rich and vibrant history, Prof. Ikoja took issue with his Alma Mater's limited usage of its own books and journals in teaching and research. He nevertheless called for more planning, recognition and enthusiasm to reverse the dominant use of foreign literature. He added that MUP could contribute to solving local problems by publishing well-illustrated manuals for farmers as well as artisans such as welders, builders, etc. and translating these into various local languages.
Furthermore, he called for the enactment of a publications policy to guide planning, financing, and book development among other activities and the elevation of MUP to the status Directorate. The Keynote speaker equally tasked MUP to work closely with the Directorate of Research and Graduate Training (DRGT) to scope for publishable theses or dissertations.
Prof. Ikoja challenged MUP to work together with other local, regional and international Presses such as; African Book Collective, Southern African Bibliographic Information Network (SABINET) and the Consortium of Uganda University Libraries (CUUL) to develop marketing for Makerere University imprint.
Additionally, he encouraged MUP to; consider co-publishing with Presses on other continents or partner with them to include book reviews in the lists. He reiterated the need for MUP to explore translations as a means expand their market, and take advantage of ICT for e- scholarly publications and online marketing.
Panel discussion
The keynote address was followed by a panel discussion graced by the Principal of the College of Humanities and Social Sciences (CHUSS), Prof. Josephine Ahikire and Dr. Jimmy Spire Ssentongo from the Department of Philosophy, CHUSS.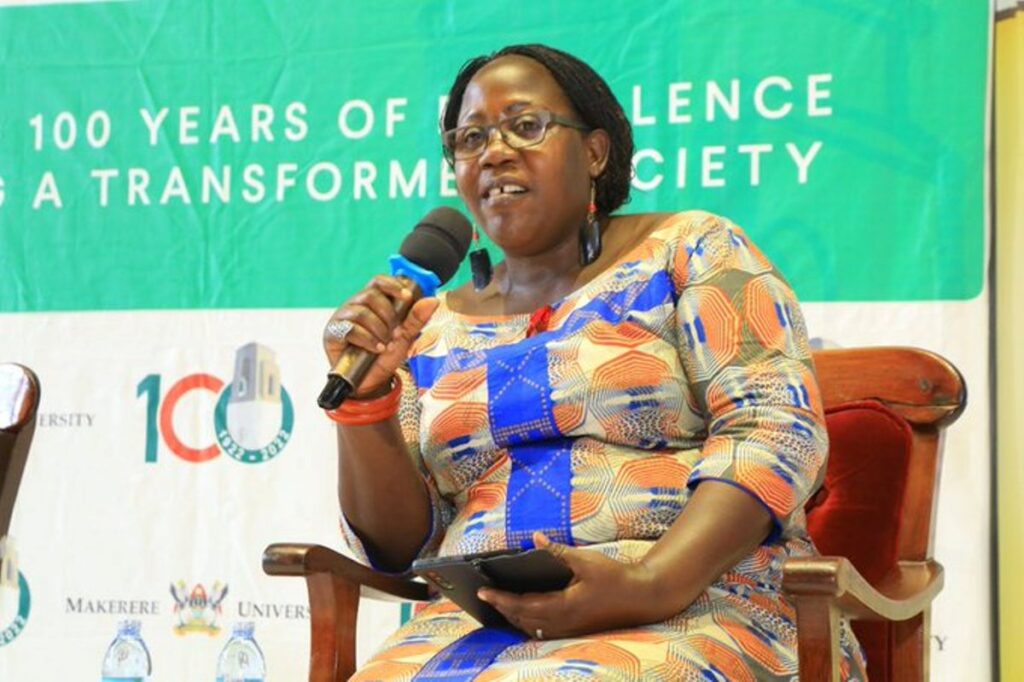 Moderated by Mr. Isaac Tibasiima from the Department of Literature, CHUSS, the panel discussion was a moment for the College to bask in the spotlight of scholarly publishing, as most of the books to be launched were authored by fellow faculty.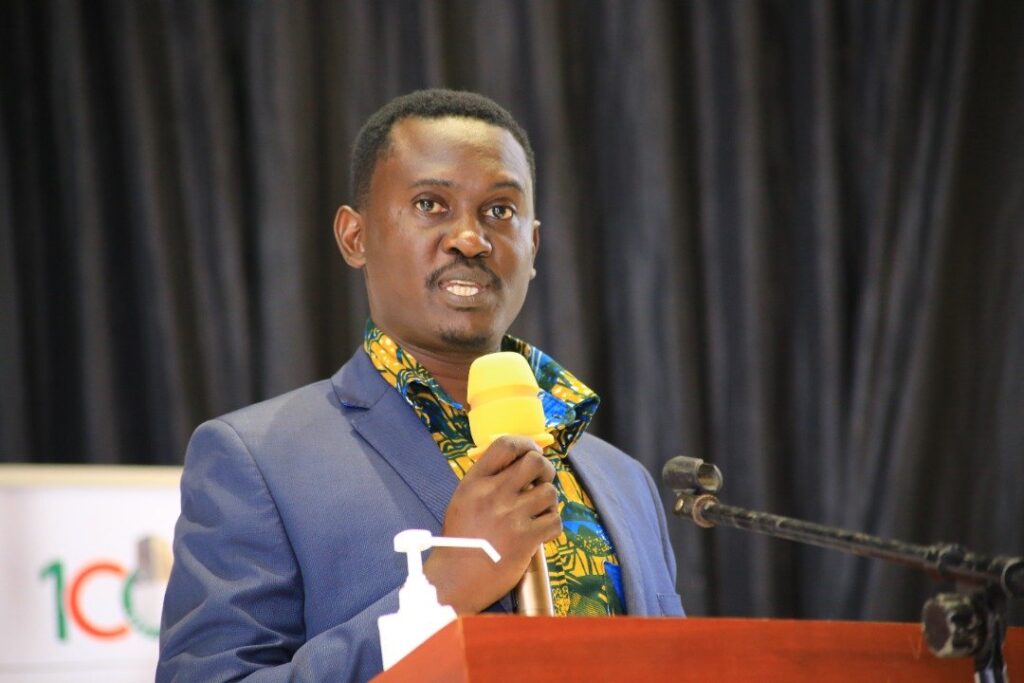 Key highlights from this session were;
The need for Makerere to create demand for knowledge by promoting multidisciplinary publication and content that speaks to all aspects of our human nature, be they spiritual, material, social, philosophical etc.
Writers ought to go beyond simply paying attention to producing new knowledge to caring about who is actually reading and making use of it. Academics should also never shy away from promoting their own works
The need to examine how favourable our scholar incentive structure is to the book writing and how policies on promotion have contributed to or disincentivised the same.
The need to decolonise publication and knowledge production in our promotion processes. Unwarranted extra scrutiny of articles published in local journals during promotion processes pushes authors to publish in international ones that don't attract as much scrutiny.
The need to promote writing in our local languages as a political act. Furthermore, there is need include more of our writers in teaching and research course content as a way of motivating the younger generation to write and expand knowledge in our context
The culture of always seeking to go beyond the comforts of what we have achieved, what we know and what is celebrated by our society and peers as true success should be strongly encouraged.
It is our responsibility as inheritors to grow the body of knowledge beyond what already exists
Concluding remarks
The Deputy Vice Chancellor (Academic Affairs) and Chairperson of the MUP Editorial Board, Prof. Umar Kakumba in his remarks sincerely appreciated the authors for having faith in the Press to publish their work. "I am also delighted to note that we have over 40 manuscripts in the pipeline under the Makerere University Press, which is a great sign of confidence in this institution."
He appreciated the Vice Chancellor for entrusting him and the MUP Editorial Board and staff with the responsibility to promote scholarly publishing. The MUP mandate, he said, is in line with the core thrust of the Makerere Strategic Plan to make the University research-led.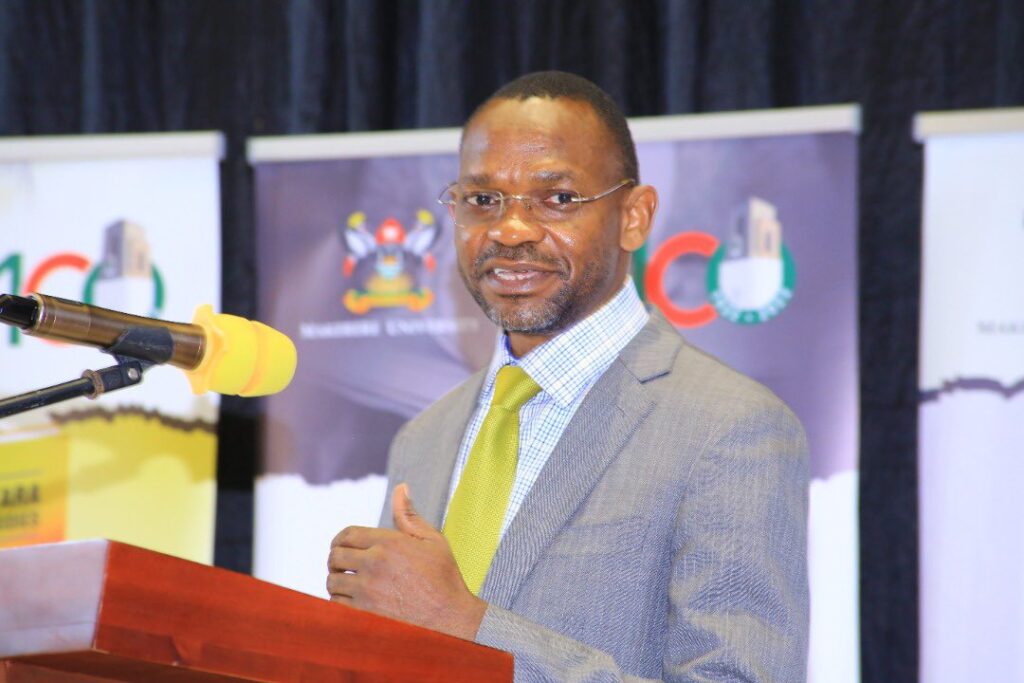 Prof. Kakumba further noted that the cost recovery model employed by MUP unlike the return on investment model employed by other publishing houses would ensure that authors' publications hit the market at a competitive cost, which will enable more people to purchase and read their works.
Prior to inviting the Chief Guest to officially launch the books, the Vice Chancellor, Prof. Barnabas Nawangwe expressed great pride at being at the helm of Makerere at a time when the University is progressing towards its goal of being a vibrant research university. He congratulated the authors upon investing time and energy in scholarly publishing and being good role models for other staff.
"My main objective as Vice Chancellor is the emancipation of our people from mental slavery. And so it makes me very happy to see authors beginning to publish about the issues that affect Uganda and Africa" remarked Prof. Nawangwe. He congratulated Prof. Kakumba and the Editorial Board as well as Dr. Siminyu and the MUP staff upon this achievement.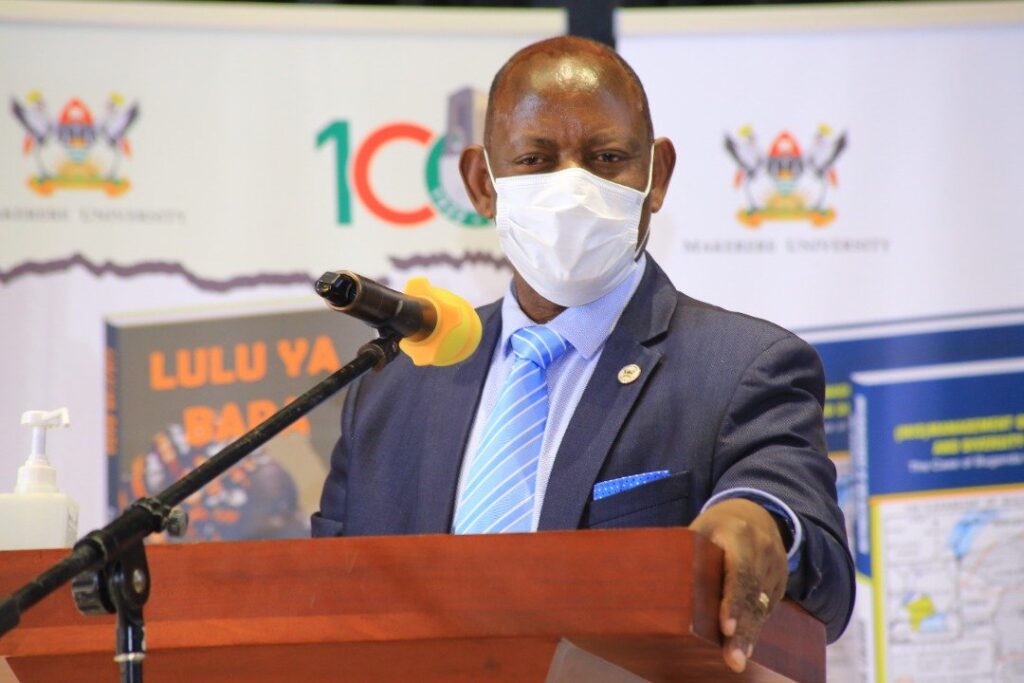 Prof. Nawangwe challenged the younger generation in the room to always remember that their continent and its people are marginalised. He added that it is the responsibility of youth to fight and overcome the present state of affairs.
The Chief Guest at the Book Launch was the Minister of Science, Technology and Innovation, Hon. Dr. Monica Musenero, who was represented by Dr. Cosmas Mwikirize, Member of Staff at the College of Engineering, Design, Art and Technology (CEDAT) currently serving as the Ministry's Leader of the Engineering Economy.
Commending the scholars on their impressive publications, the Minister nevertheless warned that the race is far from over if this knowledge does not add value to society, make peoples' lives better, create a conscious and transformed society, as well as contribute to reorientation of mindsets, value systems and policy.
Hon. Dr. Musenero nevertheless commended Makerere University for establishing a viable Press, which will serve as an example to other Ugandan Universities. "We are proud of the quality of publications that we have witnessed today and we encourage you to do more; it is important that we strive to maintain international quality standards in our scholarly publications."
Furthermore, she challenged the University to ensure that most of her publications are availed electronically. "A small spark can light a fire and cause conflagration capable of consuming forests of intellectual ignorance. Today, electronic media are the chief enablers of this conflagration."
Hon. Dr. Musenero concluded by thanking the Vice Chancellor and University Management for nurturing and supporting the spirit of innovation. She expressed the Government's anticipation to seeing more publications in varied disciplines as well as from beyond the gates of Makerere.
Upon officially launching the nine (9) books, Dr. Mwikirize accompanied by the Vice Chancellor and Members of Management autographed dummies of the books and had a photo moment with the authors and their families. Mr. Tibasiima, assisted by the Principal Public Relations Officer (PRO), Ms. Ritah Namisango moderated the days proceedings.
Reappointment of Professor Barnabas Nawangwe as Vice Chancellor of Mak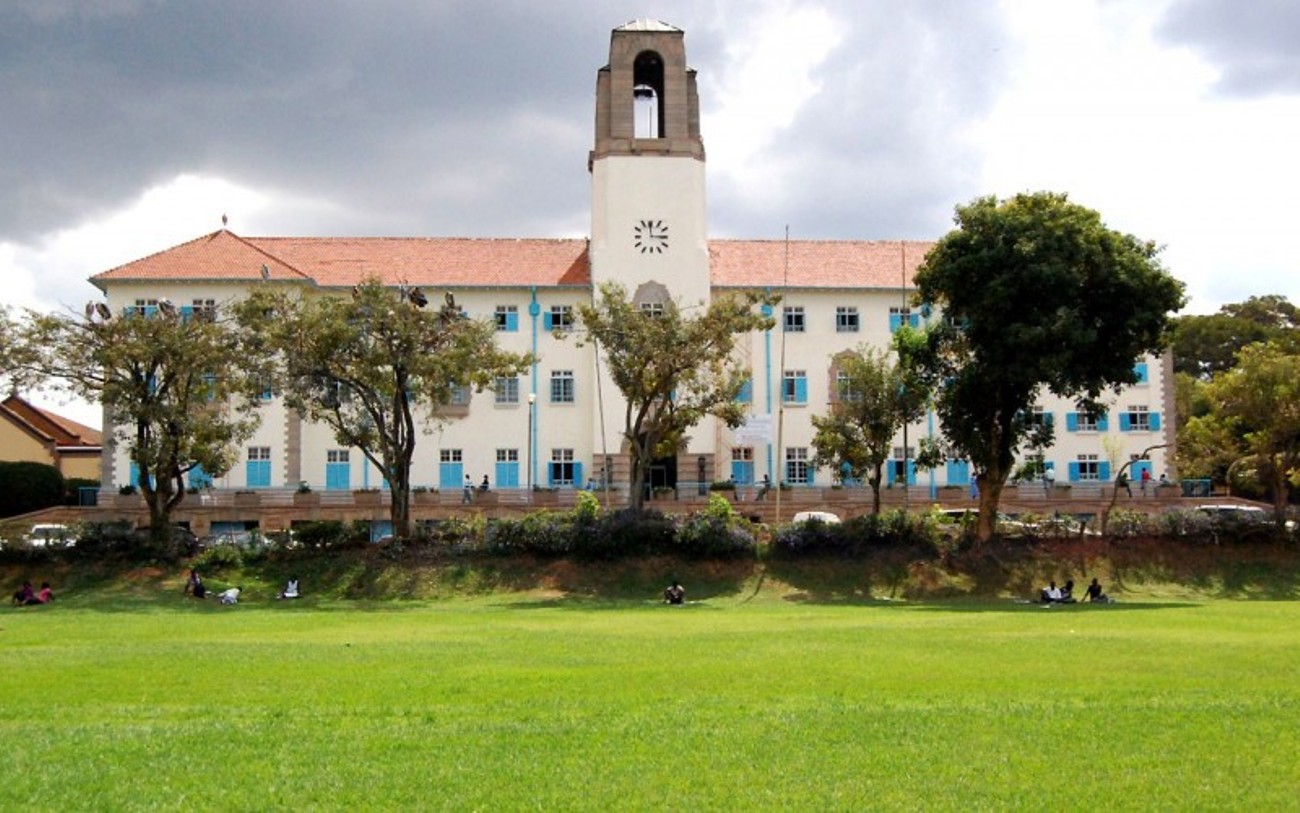 12th August 2022
All Staff and Students
MAKERERE UNIVERSITY
RE: REAPPOINTMENT OF PROFESSOR BARNABAS NAWANGWE AS VICE CHANCELLOR OF MAKERERE UNIVERSITY
Following the provisions of Section 31(4) of the Universities and Other Tertiary Institutions Act, 2001 (as amended), and on the recommendation of the University Council, the Chancellor has reappointed Professor Barnabas Nawangwe for a second five-year term as Vice Chancellor of Makerere University with immediate effect.
We express our deepest gratitude to the Chancellor and the University Council for recognising Professor Nawangwe's distinguished service and granting him the opportunity to serve another term as we celebrate 100 years.
The University community congratulates Professor Nawangwe on this appointment and guarantees continued collaboration and support as Makerere University enters a new century of service to humanity.
Yours faithfully,
Yusuf Kiranda
UNIVERSITY SECRETARY
MakSPH Celebrates Professor Bazeyo at 28 years of service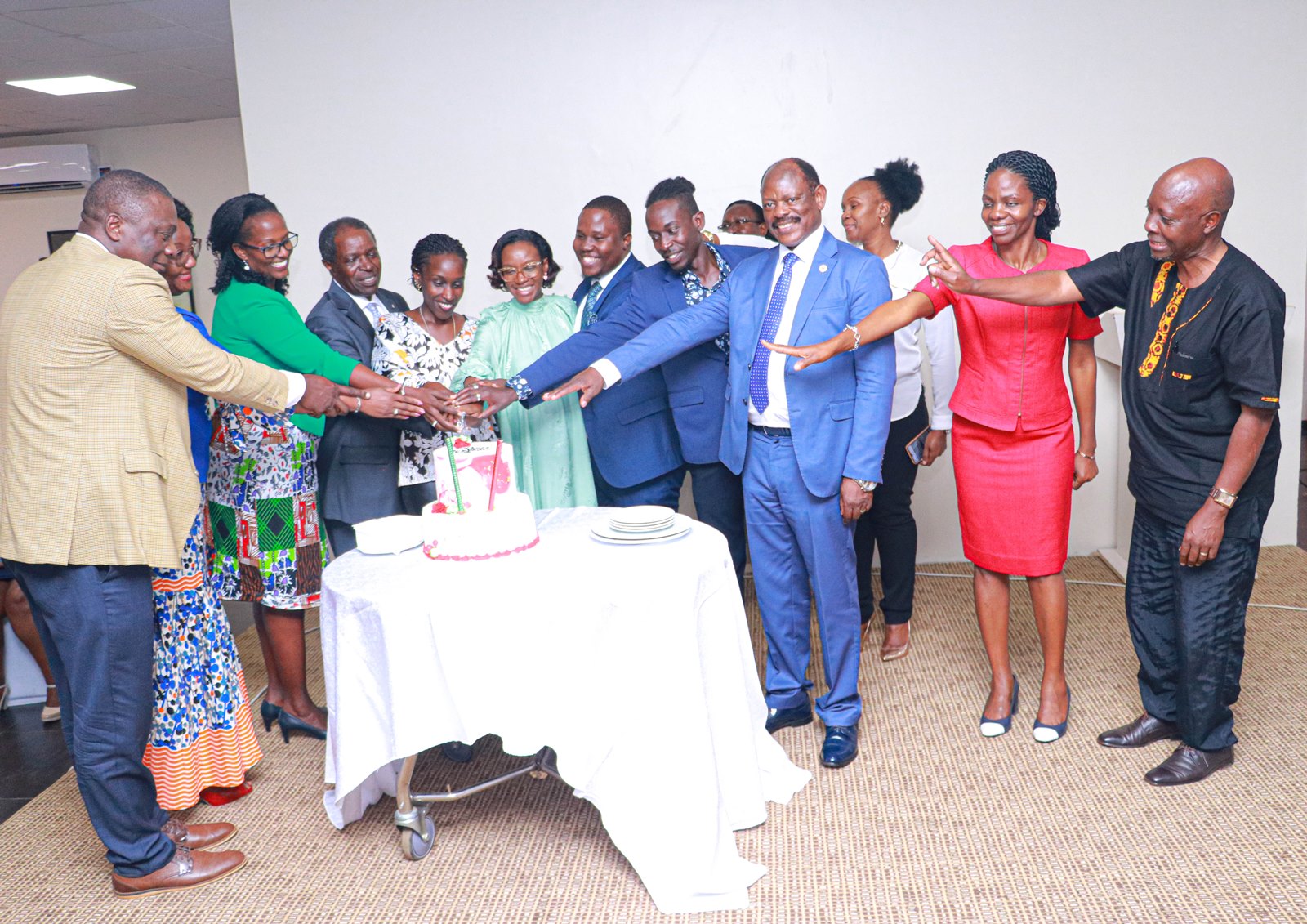 After an illustrious 28-year career, Makerere University School of Public Health's Former Dean Dr. William Bazeyo officially retired from university service.
Dr. Bazeyo, a Professor of Occupational Medicine walked onto Makerere University in August 1993 after being appointed as a Lecturer of Occupational Health at the School of Public Health.
At a Dinner organised by the Makerere University School of Public Health's Department of Disease Control and Environmental Health held on Tuesday August 9 at Skyz Hotel, Kampala, Makerere University Vice Chancellor Professor Barnabas Nawangwe said Professor Bazeyo has selflessly served and made "incredible contributions" to the century old institution and the country.
"Professor Bazeyo is one of the very few Ugandans with whom I have had a lot of pleasure to work with. He is one of the very few people who genuinely loves their country. He is a true patriot. One of the things I found pleasure in working with Prof. Bazeyo is he is very open," said Prof. Nawangwe.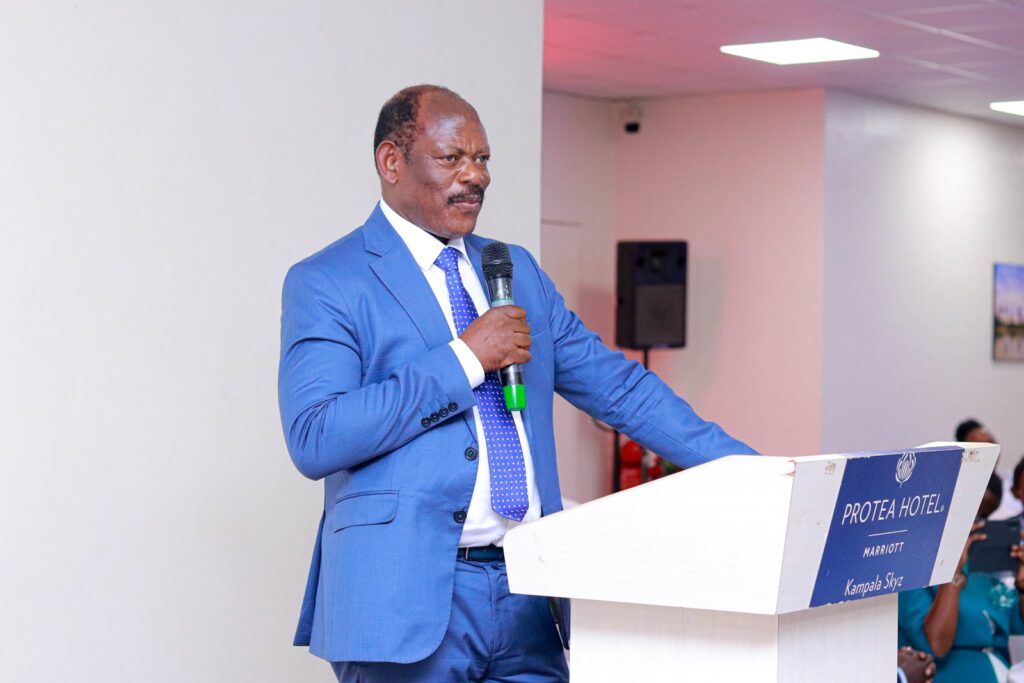 He adds that Professor Bazeyo was a true asset attesting to his leadership abilities during the time he worked as Deputy Vice Chancellor, Finance and Administration.
"In that very short time that we worked together, we gained so much as Makerere University. We did so many things that had failed Makerere University in over 30 years. One time he told me I never take a no for an answer. Every assignment he goes on, he comes with an answer," Prof. Nawangwe.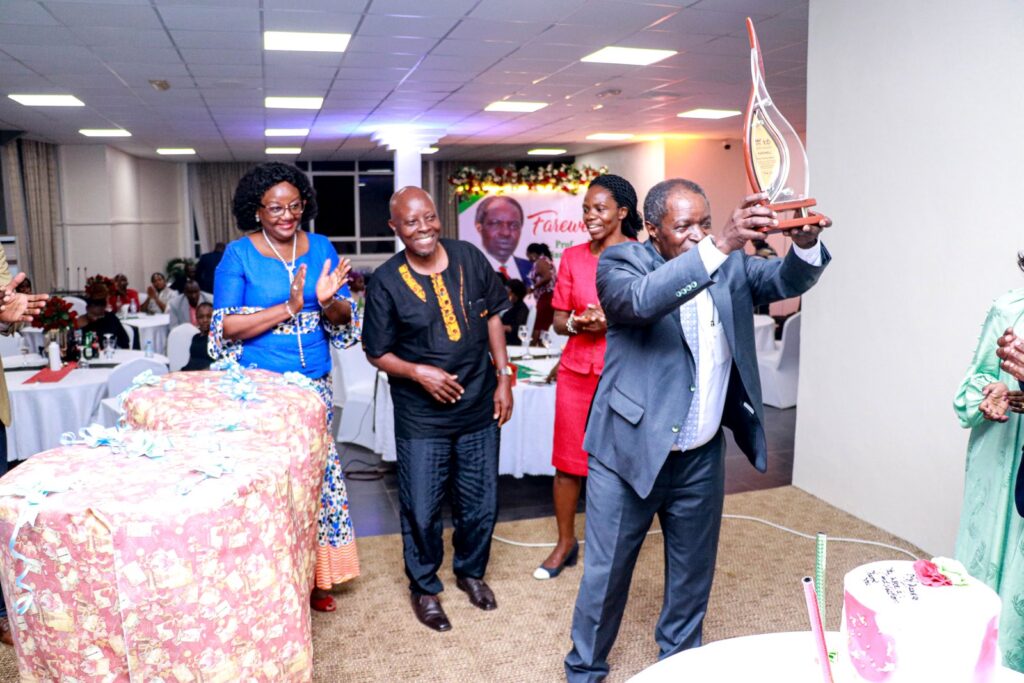 Among some of the achievements credited to Professor Bazeyo according to the Vice Chancellor was his great negotiation skills with government and several stakeholders that saw reduction of a long-standing debt from Ugx120bn to now less than Ugx.10bn.
The vice chancellor also urged staff to emulate Professor Bazeyo by having a positive attitude.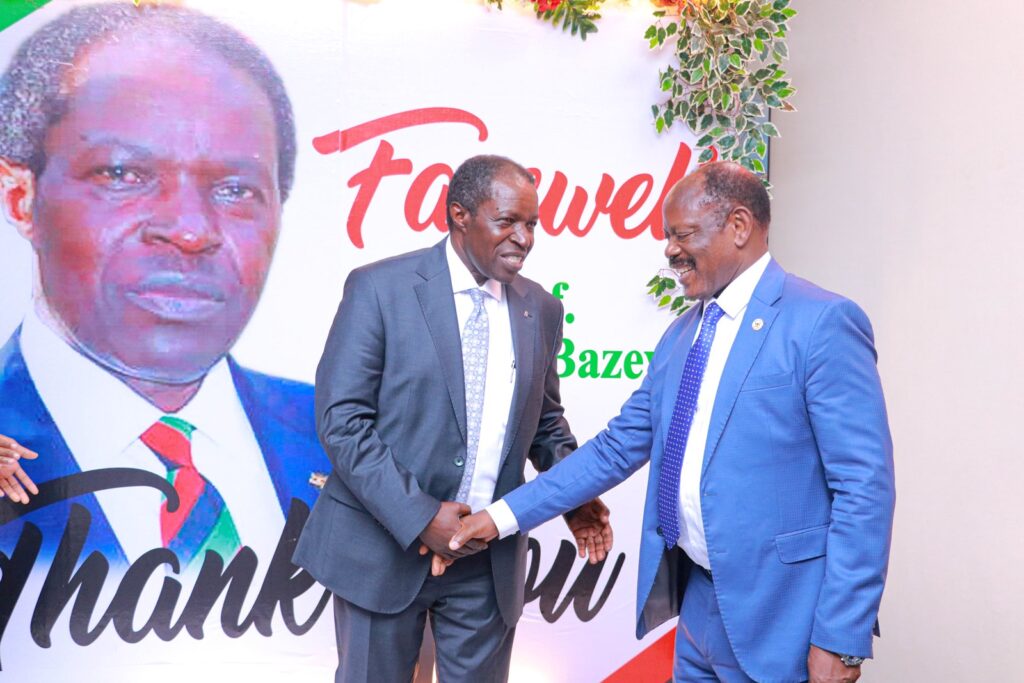 "He [Prof. Bazeyo] has demonstrated how much he loved Makerere University. Even when he left, he still comes and offers guidance. Thank you very much for having that kind of heart. It is very important to have a positive attitude to serve humanity," Prof. Nawangwe.
Mrs. Lorna Magara, the Makerere University Council Chairperson described Bazeyo as a "larger-than-life" figure with a kind and generous heart.
"On this day Professor Bazeyo we celebrate the man you are. We thank God for who He has made you to be. God packages us uniquely. Just hearing the impact, you have had on so many lives, we thank you!" Mrs. Lorna Magara said.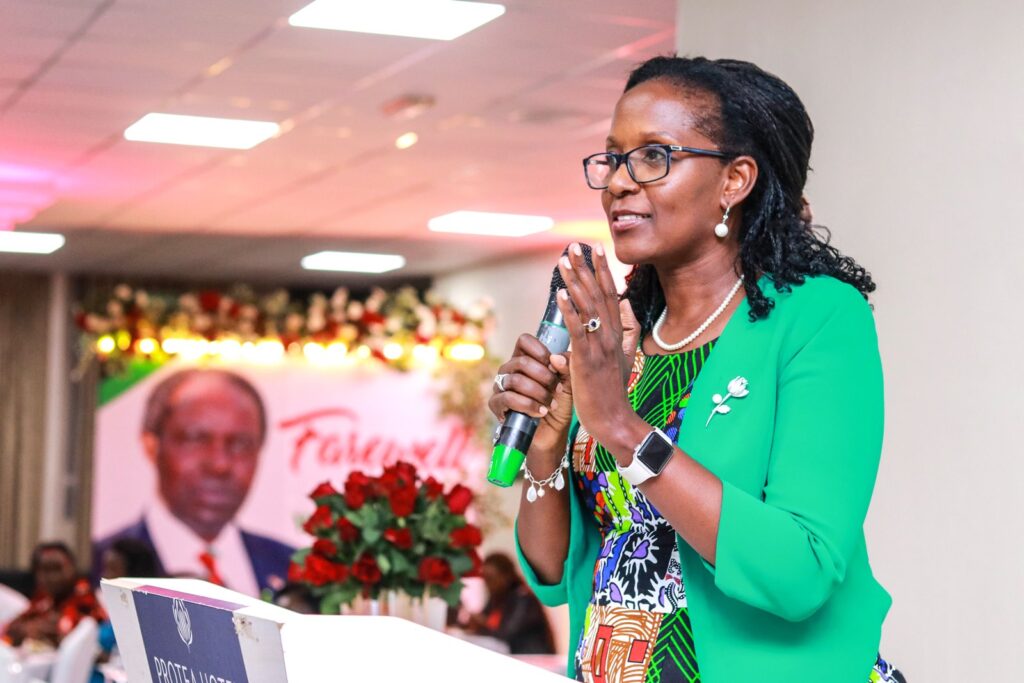 She further praised Prof. Bazeyo for being a down-to-earth person citing that that he easily identifies with ordinary people irrespective of his status in society.
"Professor dines with the rich and the top of the tops but he will know the name of the person who is at the door. He will know the lady in the kitchen. Thank you for a large heart and for knowing even those that are faceless," says Mrs. Magara.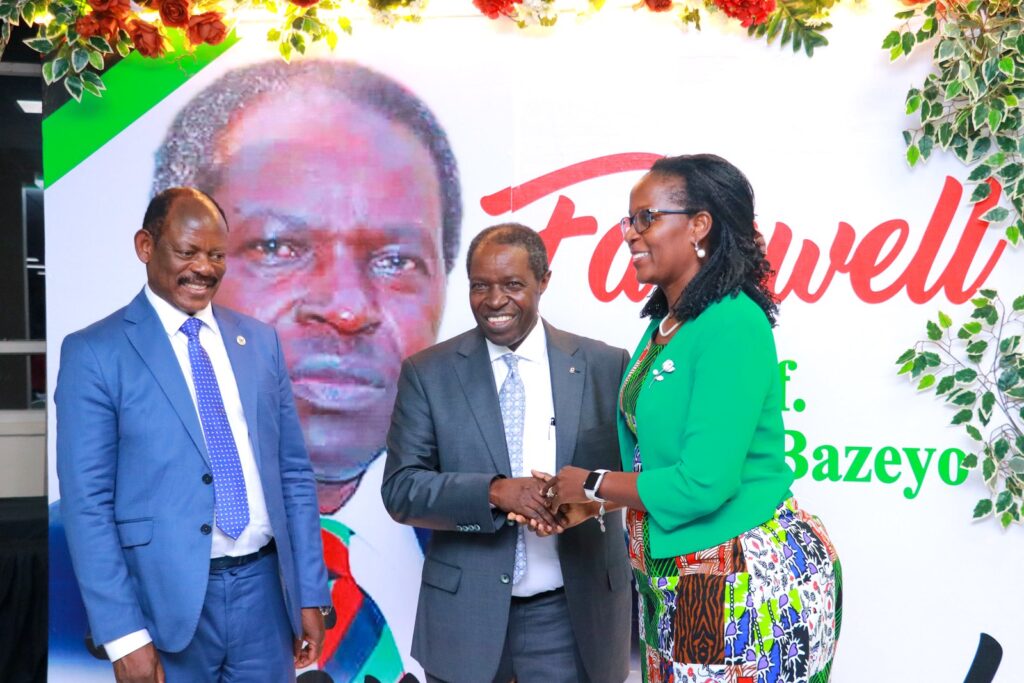 On her part, Dean, Prof. Wanyenze hailed Prof. Bazeyo for his significant contribution to Makerere University and particularly the School of Public Health.
"If you had not done your part, we couldn't be where we are today. I picked on from you and everything you left I was able to move on with it because I was building on a strong foundation. I hope you will continue to support us," said Prof. Wanyenze.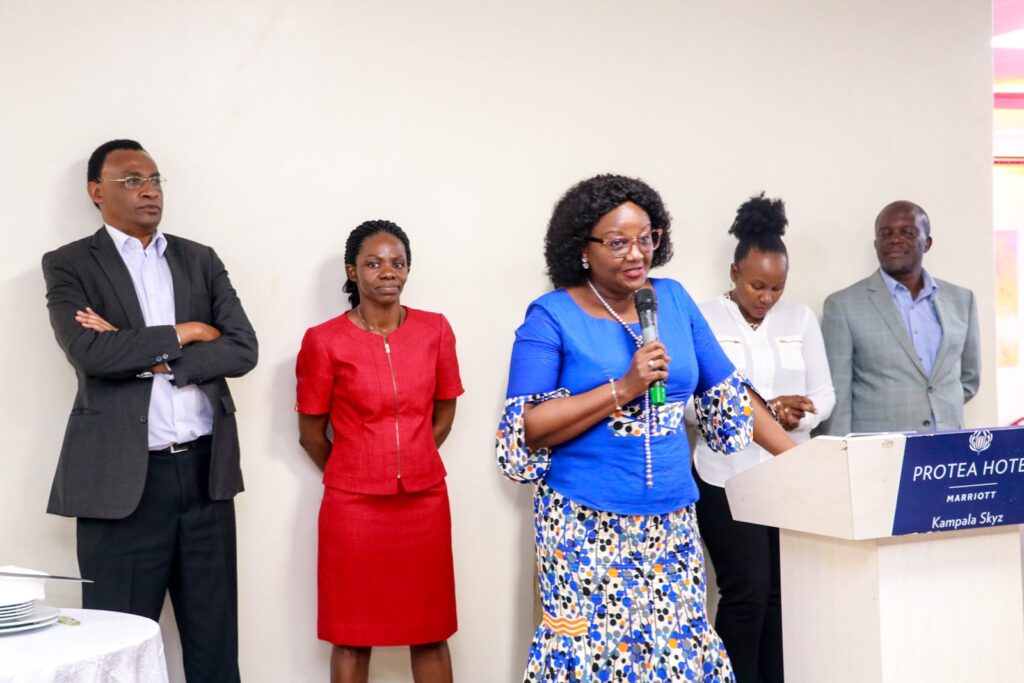 She emphasized that the School of Public Health has been privileged with successive strong and progressive leadership that has continued support the School even when they leave. She thanked the previous leadership of the School including Prof. David Serwadda, Prof. Fred Wabwire-Mangen, Prof. Kakitahi, Prof. Bukenya, Prof. Namboze, among others for their incredible leadership.
"People who have been part of MakSPH are always a part of us—please keep with us. We pray for excellent health for you and for a peaceful retirement." Prof. Wanyenze said.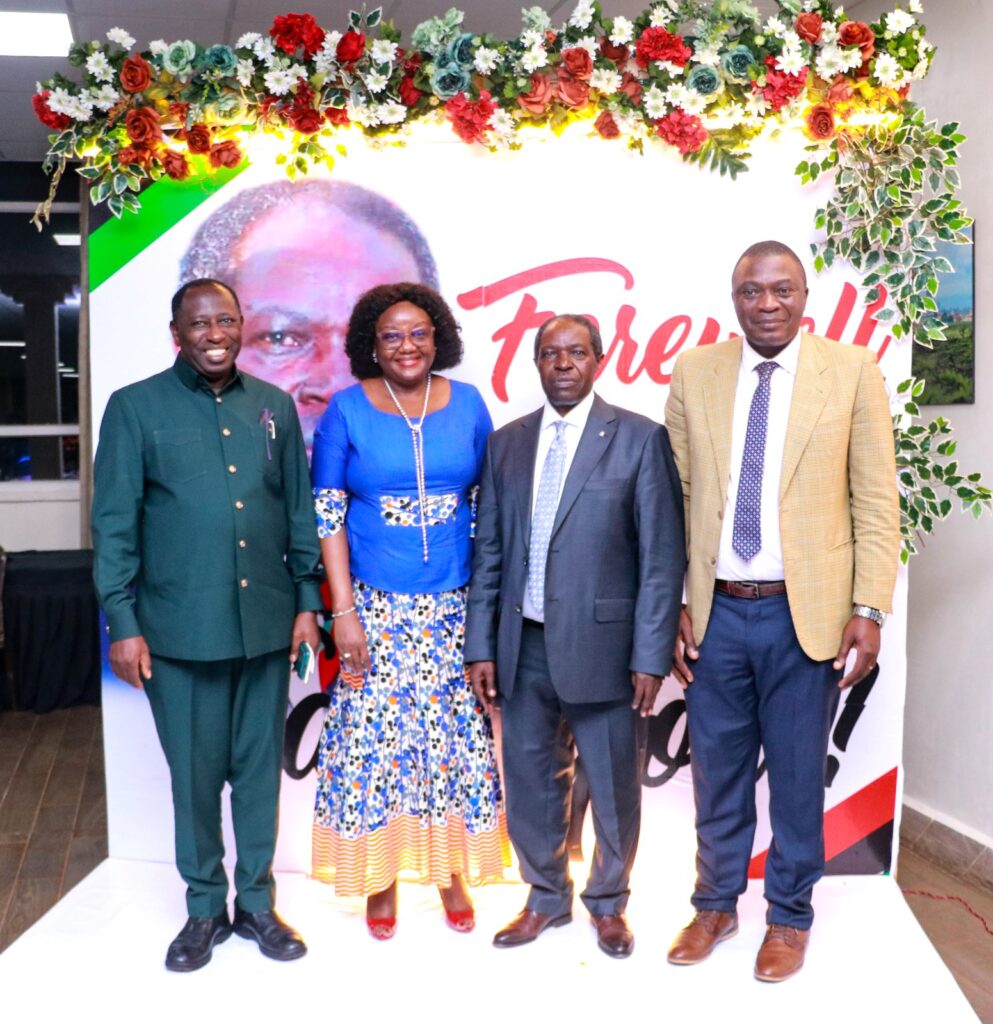 Representing the Principal, Professor Isaac Kajja, the Deputy Principal of the Makerere University College of Health Sciences urged the School of Public Health not to lose a person of Prof. Bazeyo's stature.
Prof. Kajja praised Professor Bazeyo for his kindness and his passion for farming.
"I briefly interacted with Prof. Bazeyo as a Student in my 4th year medical school. But he left something to us. He was kind to us and I remembered how kind you are until I started working with you. Indeed, what these people from School of Public Health have said is right. He is a very kind gentleman. Sincerely that kindness, you will not go away. Even if you try to leave Makerere, with that kindness I know you will come back," Prof. Kajja said.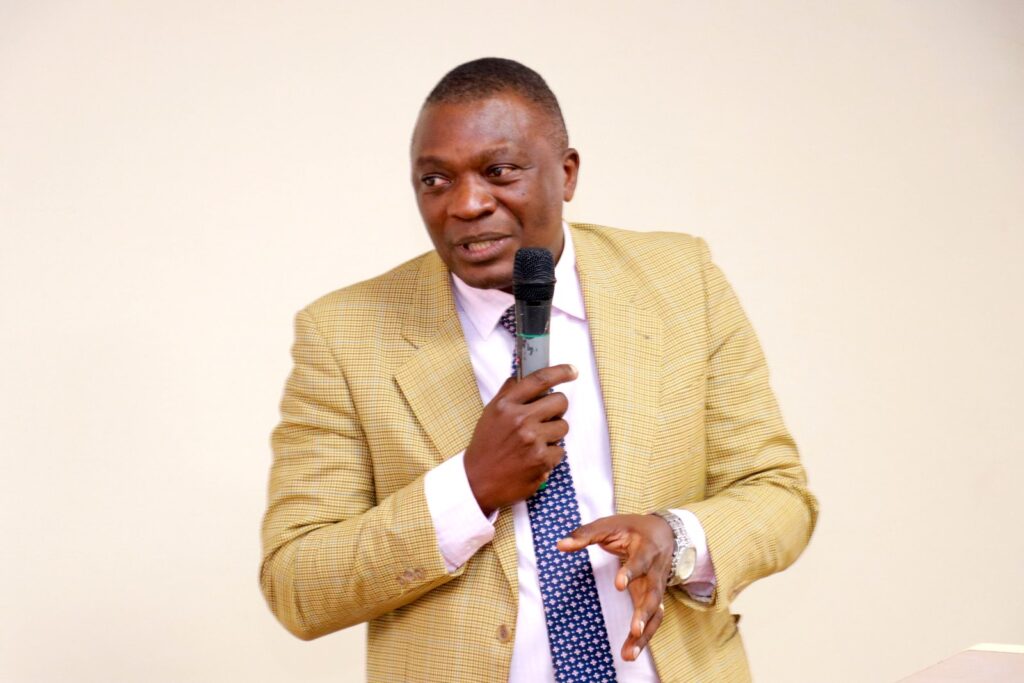 He also requested Prof. Bazeyo to continue working and support the School of Public Health and the entire College of Health Sciences.
Prof. Kajja equated the gesture of thanking its staff and those retiring to his former Mentor's advice the late Church of Uganda Archbishop Dr. Livingstone Mpalanyi Nkoyoyo who preached about thanking people always.
"It is extremely important to thank people in a timely manner. Immediately thank people when they are still available. That is what I learnt from Archbishop Mpalanyi Nkoyoyo. Why am I saying this? Professor Rhoda Wanyenze and your team, thank you for thanking Professor Bazeyo in a timely manner. When I also leave, the office of the Deputy Principal please thank me. Organize a thank you for me. Don't wait to thank somebody when we are burying him. Let us develop a culture of thanking people when they are still alive," Prof. Isaac Kajja appealed.
Professor Bazeyo has been instrumental in fundraising for the new building for MakSPH. Prof. Rhoda Wanyenze revealed at the function that she inherited approximately 1.9bn Uganda shillings from Prof. Bazeyo for construction of the MakSPH building at his handover. She says this money has now increased to more than 12 billion shillings, thanking Bazeyo and the former leadership for having the School at heart.
What staff say about Bazeyo
Prof. David Serwadda, a former Dean of MakSPH says the School has for long dreamed of having a spacious home. "Infrastructure was always on everybody's mind right from Prof. Gilbert Bukenya's time through to Prof. Wabwire's time and to date. Dr. William was very proactive in building and going through various stages of designs and also fundraising for the School."
Prof. Serwadda says Dr. William Bazeyo was his successor as the Head of Department of Disease Control, his Deputy Dean as well as Dean.
"The School of Public Health has been lucky. Every leader that has come on as far as I can remember builds on the previous leaders' achievement and the School of Public Health is where it is now because of contribution from each of the previous leadership. Professor Bazeyo definitely did build on," says Prof. Serwadda.
Associate Prof. John C. Ssempebwa, a former Head of Department of Disease Control and Environmental Health congratulated Professor Bazeyo on his retirement and cited that Department had benefited greatly from his contribution.
"It was an honor to work with a person who was committed to the success of their co-workers. I have learnt a lot from working with you over the years. I do remember when you used to come to our offices mainly in the mornings to check on us how we are doing socially but also professionally. We really loved that and it encouraged us," Dr. Ssempebwa said.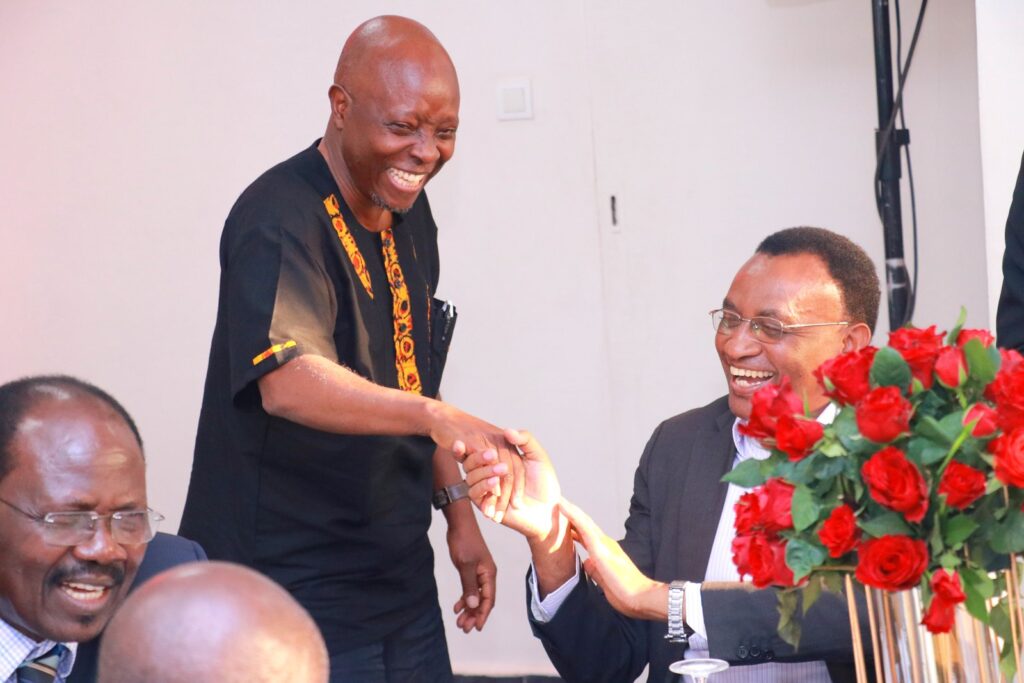 Associate Prof. Esther Buregyeya, the Head of Disease Control and Environmental Health Department just like Professor David Guwatudde hailed Bazeyo for his great lobbying skills that have seen the Department, School and University benefit immensely from the networks.
"As you usually say, I negotiate till I get YES for an answer, indeed Professor Bazeyo that is what you are," said Dr. Buregyeya.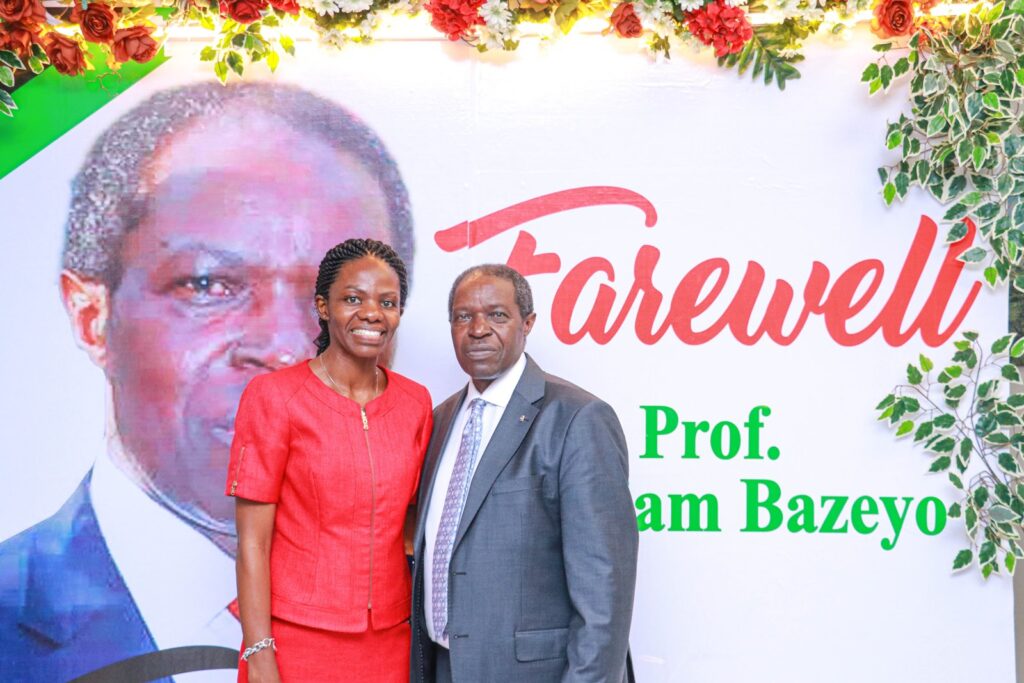 According to Dr. Lynn Atuyambe, an Associate Professor in the Department of Community Health and Behavioral Sciences, Professor Bazeyo's reign at MakSPH saw a log growth in the grant portfolio, academic growth and finance.
Mr. Amos Ashaba Dembe, the internal auditor at MakSPH hailed Prof. Bazeyo for his availability to offer quick solutions and being able to network the School in the entire Makerere and across the various government institutions.
"He would have right and valid contacts at any one time you approached him with a challenge. Sometimes when we are implementing the researches that we manage, you may get stuck either because of policy gaps but whenever you would call on Prof. Bazeyo, he would have the right contacts," said Ashaba Dembe.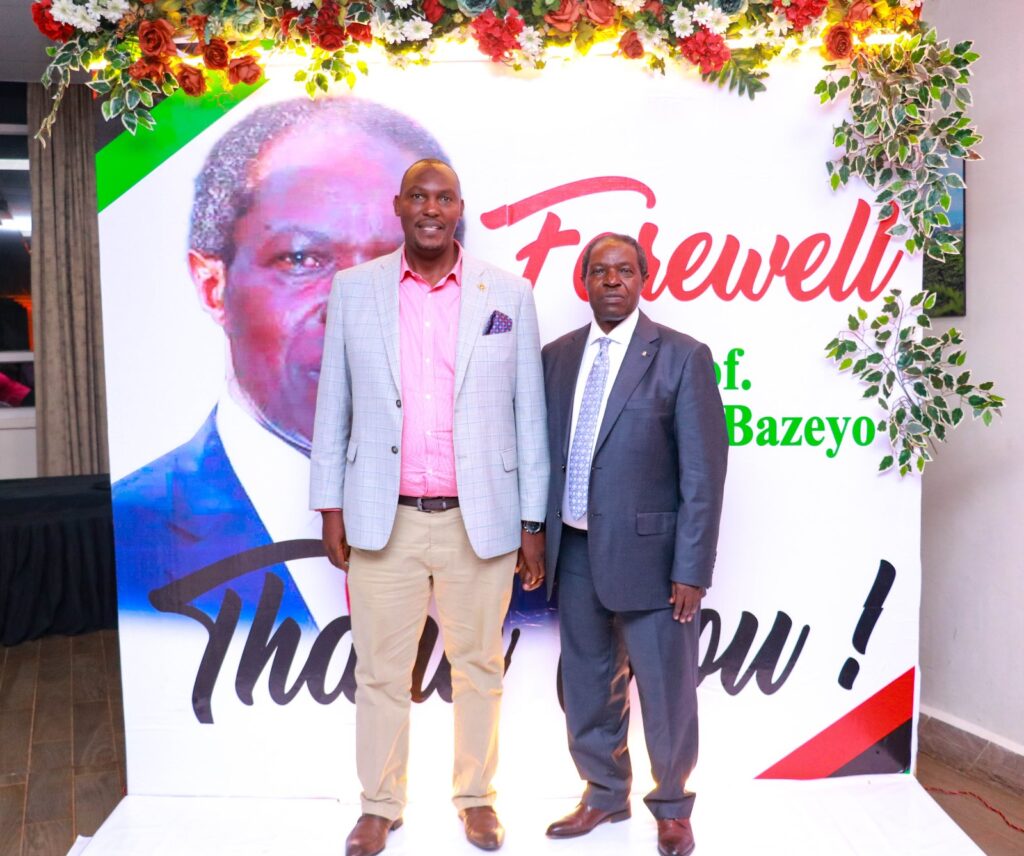 Dr. Fredrick Edward Makumbi, Associate Professor and former Deputy Dean thanked Bazeyo who through his ambitious targets nurtured and saw the establishment of the Staff SACCO which he said had benefited several staff.
In equal measure, Ms. Enid Kemari said; "I think this Sacco has not left us the same. Most staff who have joined this SACCO, their financial status has improved. We have been able to save, but also do some investments which I think is very good."
Professor Christopher Garimoi Orach praised Prof. Bazeyo for being a result-oriented person; "Apart from fighting for what he believes in very firmly, William is a doer and focused on results. It is really very pleasant to work with him."
Dr. Elizeus Rutebemberwa, Professor and Deputy Dean MakSPH says he learnt a lot during his time at the helm of the School as someone that wished to see everyone contribute.
"He once narrated how he went to China and visited a factory. In the evening as workers were leaving, each would say, I have been a contribution. And to me, the take home message was every day, one comes to work, one should not just take tea and breathe air but be a contribution to solving challenges facing our country," Prof. Rutebemberwa.
Professor Bazeyo speaks out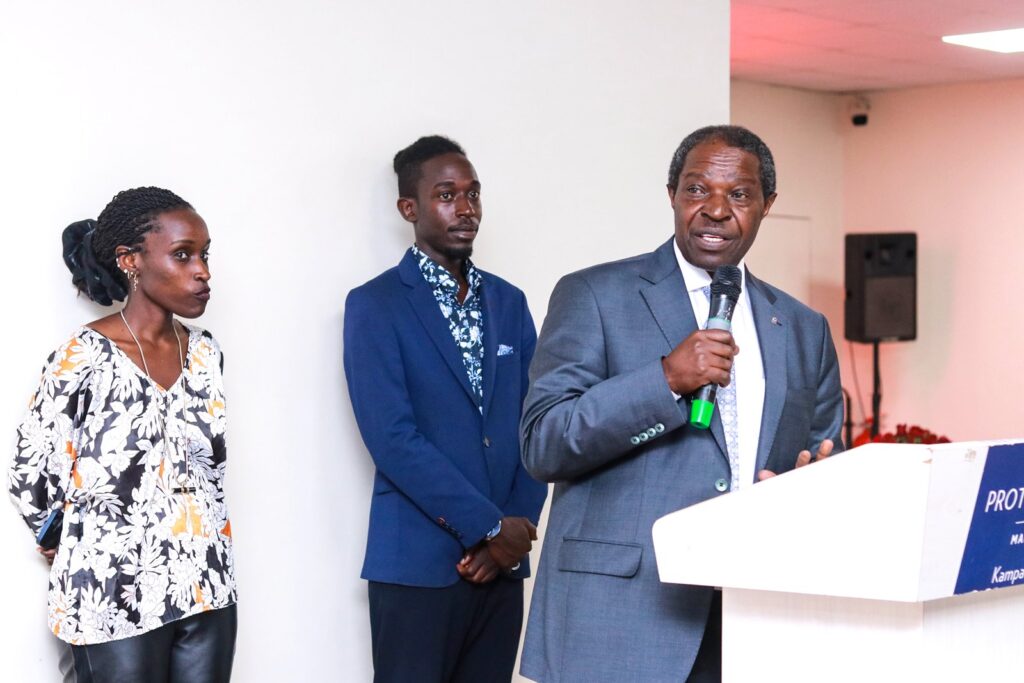 While delivering his remarks, Prof. William Bazeyo thanked Makerere University for the opportunity to serve the nation. He also urged all university staff to always leave a trail in all their work so that they are remembered for their good deeds.
"I want to thank God for this time. I listened to the memory lane and I have listened to what a lot of people have said and it brings me a lot of memories. I want to thank God again for our institution. That you come into an institution, it nurtures you. When the Vice Chancellor talks about these negotiations, meeting donors and so on. Not that you go and say I must! But you have that inside power that it is not yours," Prof. Bazeyo highlighted.
"It is what you decide to be that you become. I want to thank the university management and council for approving the Master of Environmental and Occupational Health which I for long has been passionate about. If I was allowed, I would come and give some introductory lectures.
I want to thank the university for nurturing me and accepting me. I am not very simple. Some of you know. As they said I don't take no as an answer and I don't believe in failure. And I don't believe that we can't do a lot. I thank the University for having been patient with me, especially the Vice Chancellor for accepting me to be his Deputy," Bazeyo says.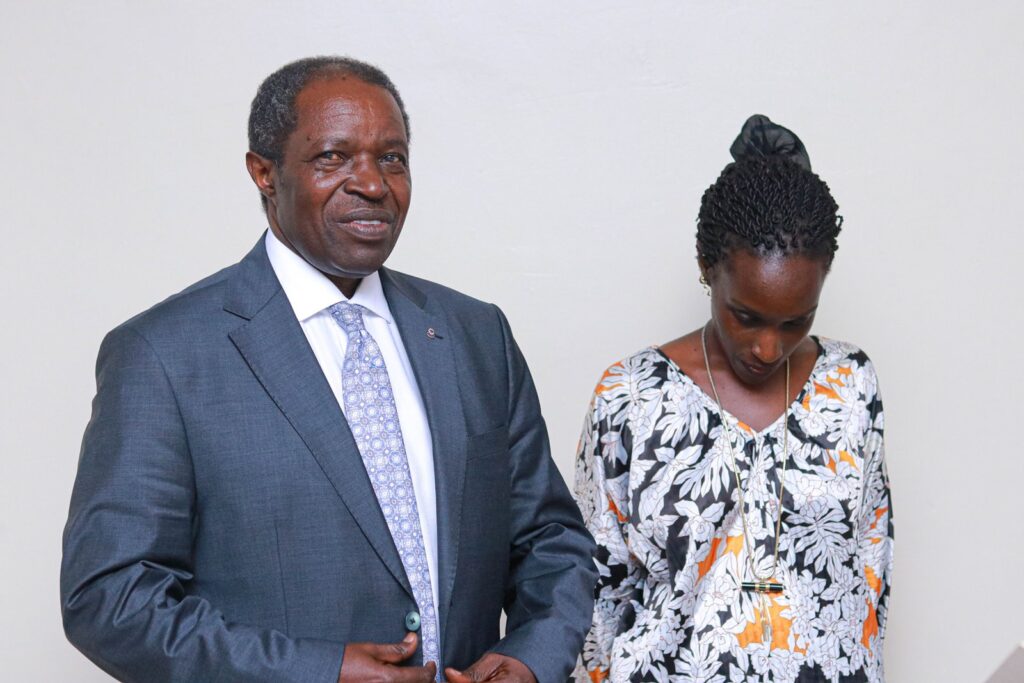 He thanked the School of Public Health, his mother Department for nurturing him and equally urged the staff to build networks.
"Professor Rhoda said money or resources do not make everything. Indeed, they don't. Because all those things come from partnerships and friends. If you don't have them, you have nothing. She has told us the partnerships that the School has, and that is why the School is ranked high. Let your address be that that means something to communities, humanity, to donors and to other institutions," Prof. Bazeyo.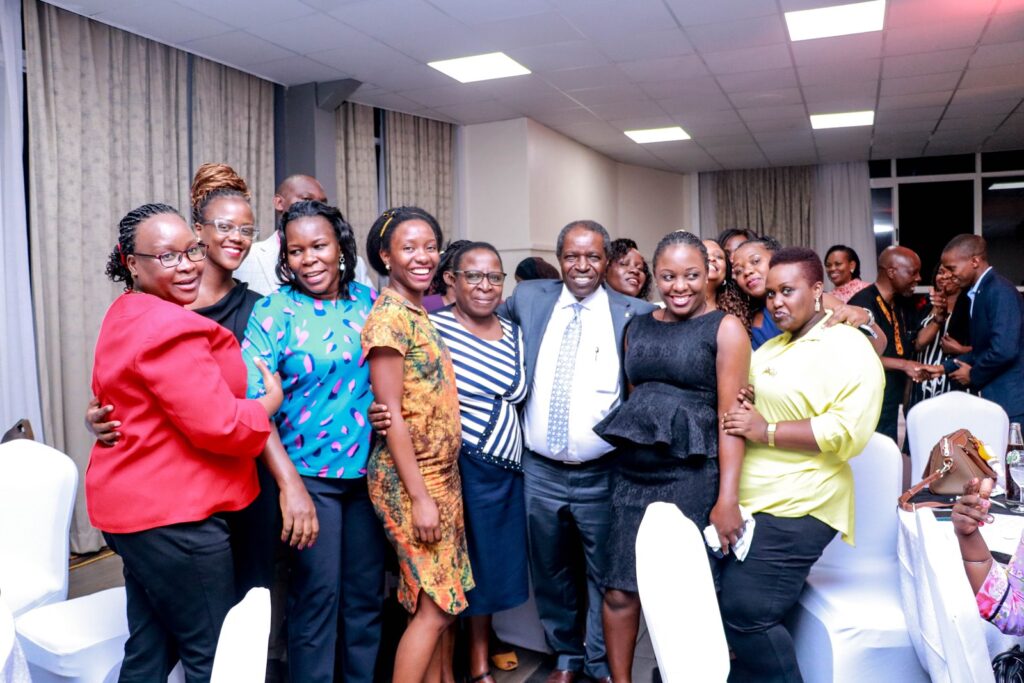 Professor Bazeyo apologized for errors and mistakes that he could have made while at Makerere University and asked for forgiveness from those that were hurt by his actions.
"I want to sincerely apologize if in the time I was at the School, I could have offended you either in writing, talking­­­ Forgive me those whom I hurt," Bazeyo remorsefully said.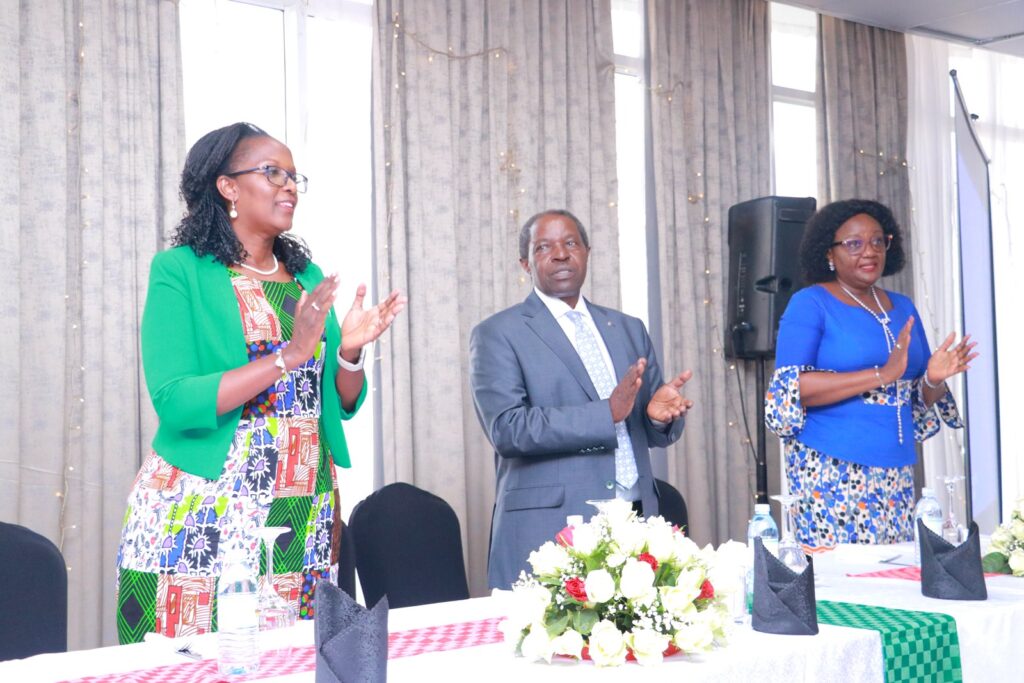 About Bazeyo
Born on June 22nd, 1957, Professor Bazeyo clocked mandatory retirement age of Makerere University on September 22nd 2017 having joined the University in 1993. He was offered a post retirement contract for four years as a Professor, in the Department of Disease Control and Environmental Health running from June 2017 to June 2021.
In March 1998, Prof. Bazeyo was promoted to rank of Senior Lecturer, Makerere University and subsequently secured a promotion to the rank Associate Professor in 2011 and later Professor in 2015.
In September 2009, Professor Bazeyo was named Dean, a position he held until September 2017 when he handed over to the current Dean, Prof. Rhoda Wanyenze upon completion of his term of office.
Professor Bazeyo later rose through the university leadership ranks to become Deputy Vice Chancellor, Finance and Administration, Makerere University and later the Head, Grants Administration and Management Support Unit (GAMSU)
During his tenure in MakSPH, he served as the Head of Department of Disease Control and Environmental Health in 2003.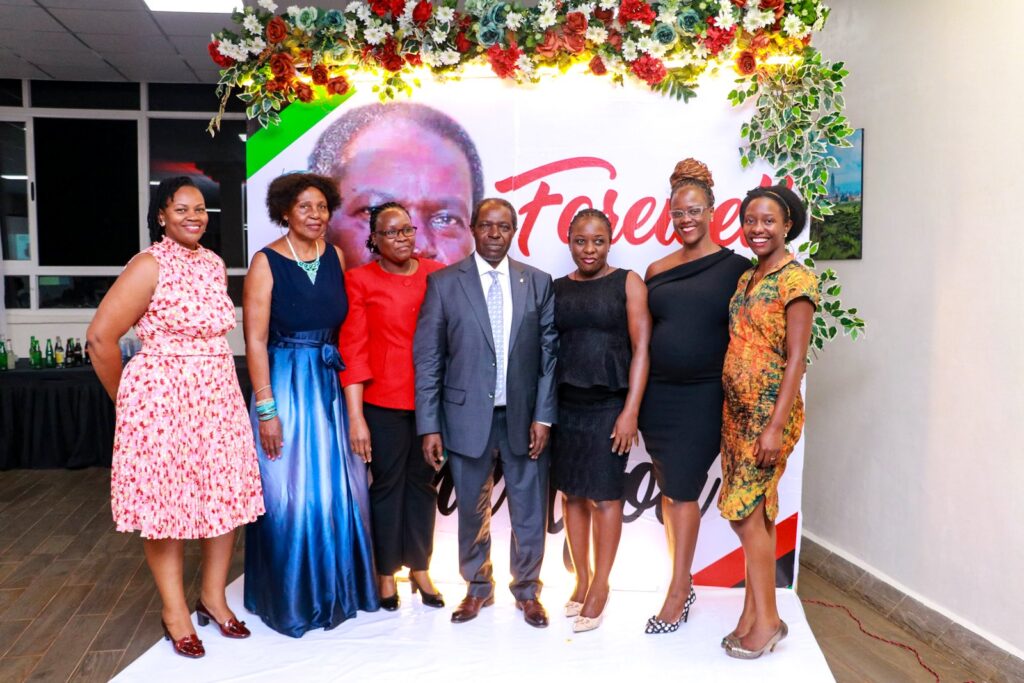 Makerere University Launches the MakAdvance System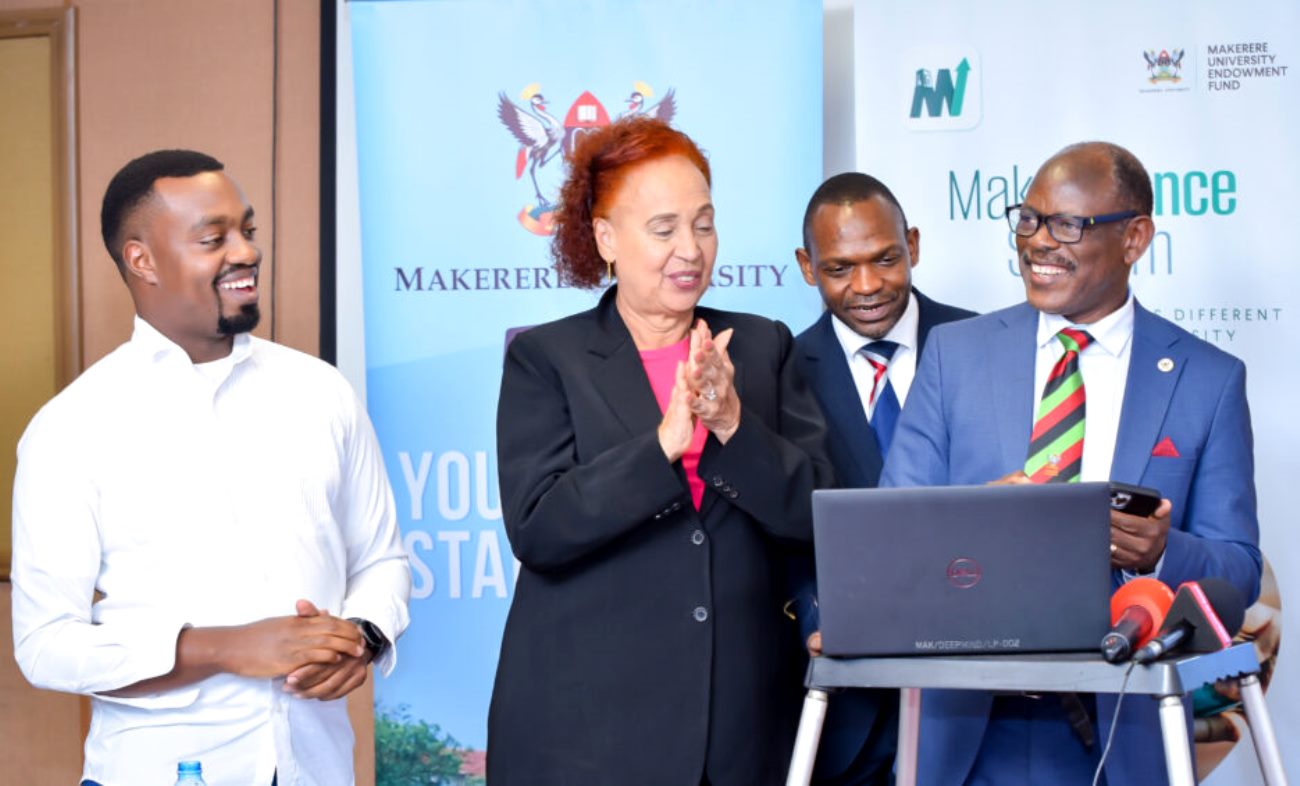 Makerere University Endowment Fund on Tuesday, 2nd August, 2022 launched the MakAdvance System at the Frank Kalimuzo Central Teaching Facility. The system aims at not only automating and streamlining efforts by the University to raise funds towards different purposes and causes, but also building a digital and interactive alumni database.
The event was attended by the Vice-Chancellor, Prof. Barnabas Nawangwe, the Deputy Vice-Chancellor and a member of the Endowment Fund, Assoc. Prof. Umar Kakumba, the Chairperson of the Board of the Makerere University Endowment Fund, Prof. Margaret J. Kigozi and many other people from the university administration and media houses.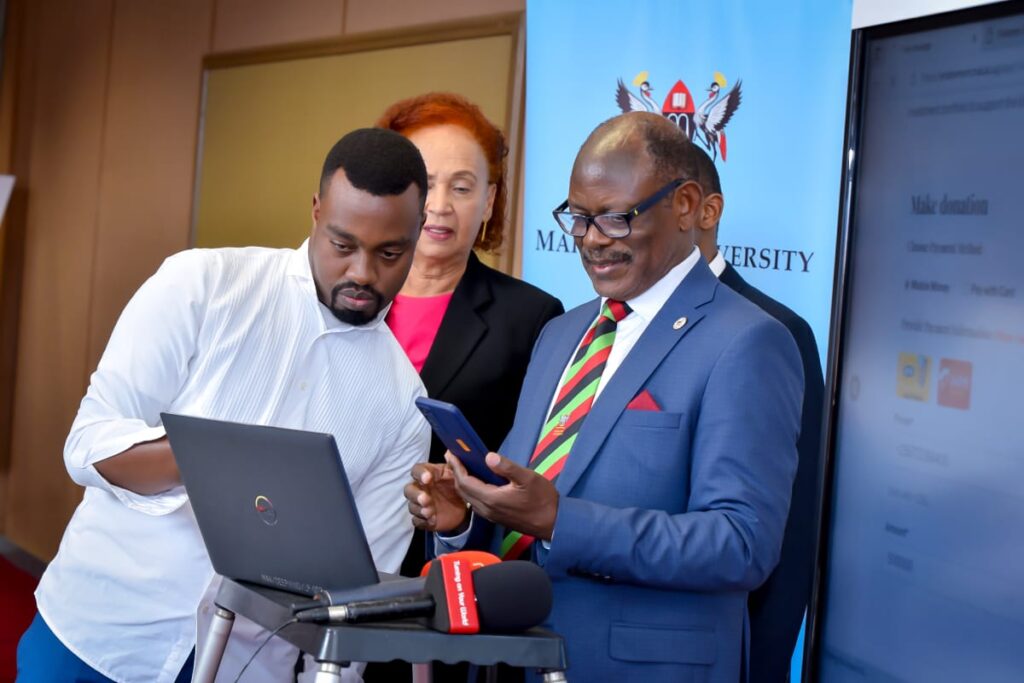 The university intends to engage its many alumni and members of the extended Makerere community to give back to their alma mater and participate in building Makerere for the next hundred years as it celebrates its first centennial anniversary.
Speaking at the event, Prof. Nawangwe highlighted that one of the causes that will be supported by the MakAdvance system is the scholarship scheme.
"We are introducing scholarships for minorities in Uganda. We have some groups in Uganda where none of the members has ever accessed university education," he said.
The scholarship program will benefit from the resource envelope which will have been mobilised through this new system.
He also emphasised that the activities of the Makerere University Endowment Fund were not new, having their origin in the 1930s when a group of former Makerere teachers living in Britain decided to set up the fund for Makerere University.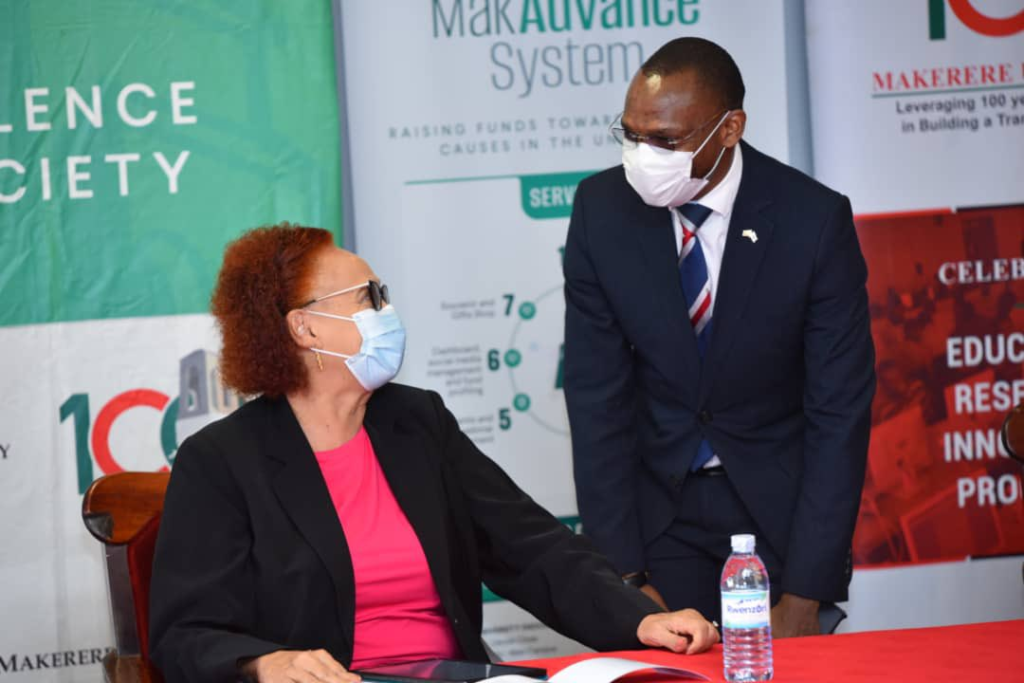 With real-time updates on events and projects going on at the University, the MakAdvance system has been purposed to improve the relaying of information to stakeholders and consequently the mobilisation of the requisite resources for ongoing projects in the university.
Prof. Umar Kakumba intimated on the necessity and importance of the endowment fund.
"All higher institutions worth their names across the globe heavily thrive on endowments. So this is an opportunity for Makerere to redeem its endowment and I am confident that the MakAdvance system will play a vital role," he said.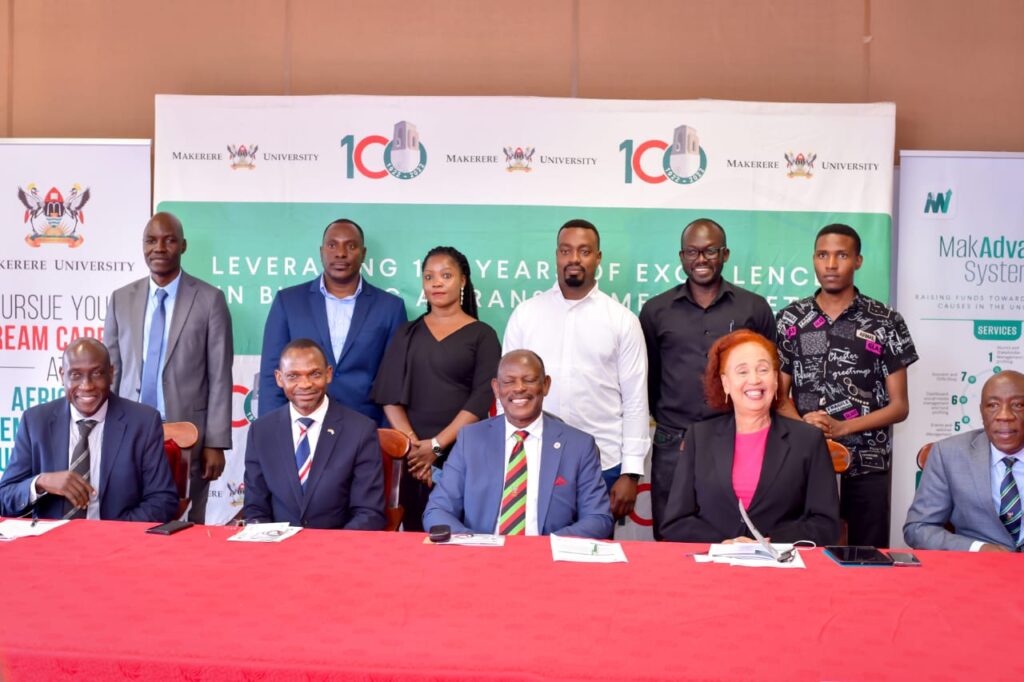 Dr. Margaret Kigozi appealed to all alumni to participate in this endeavour. She intimated that this was an opportunity for them all to give back to the university that has impacted their lives. "Your endowment fund is moving, let your former classmates know about this, if your name is not in the database, let us know," she added.
The system is going to cover the alumni and stakeholder management and profiling by managing the information through registering the alumni, enrolling different alumni chapters, allowing different alumni societies to register and listing a full alumni directory. As of this moment, information of over 300,000 alumni has been obtained.
With regards to donations to the university from the alumni and public at large, it will also cover Payment Management and Donor Ranking. The former option provides convenient payment options for soliciting donations towards the different causes in the university whereas the latter recognizes donors in different categories based on the amounts they donate.
It will also be useful in organising the activities taking place at Makerere through its Cause Management option which will distinguish between those that are time sensitive and those that are long term. The Events and Webinar Management option will also facilitate these efforts.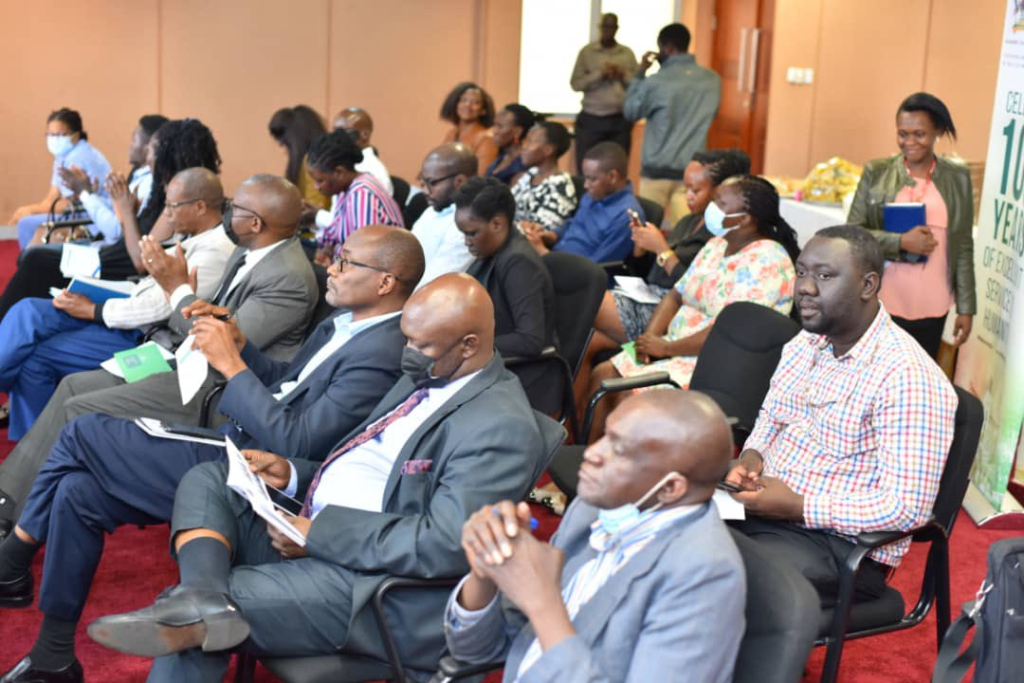 Communications of the MakAdvance system will be coordinated by the Dashboard, Social Media Management and Fund Profiling options which will enable the administration of information in the system and the generation of reports on the ongoing activities.
Finally, it will also provide access to the university Souvenir and Gift shop which has a number of memorabilia and University branded materials for sale to students, alumni and the general public. The Souvenir and Gift Shop has both an E-commerce and online presence and a physical address which is the ground floor of the Frank Kalimuzo Central Teaching Facility.
For more details about the MakAdvance System, visit https://endowment.mak.ac.ug