Govt. Asked to Scale up Successes in Buikwe, Mukono CVDs Interventions to the Rest of the Country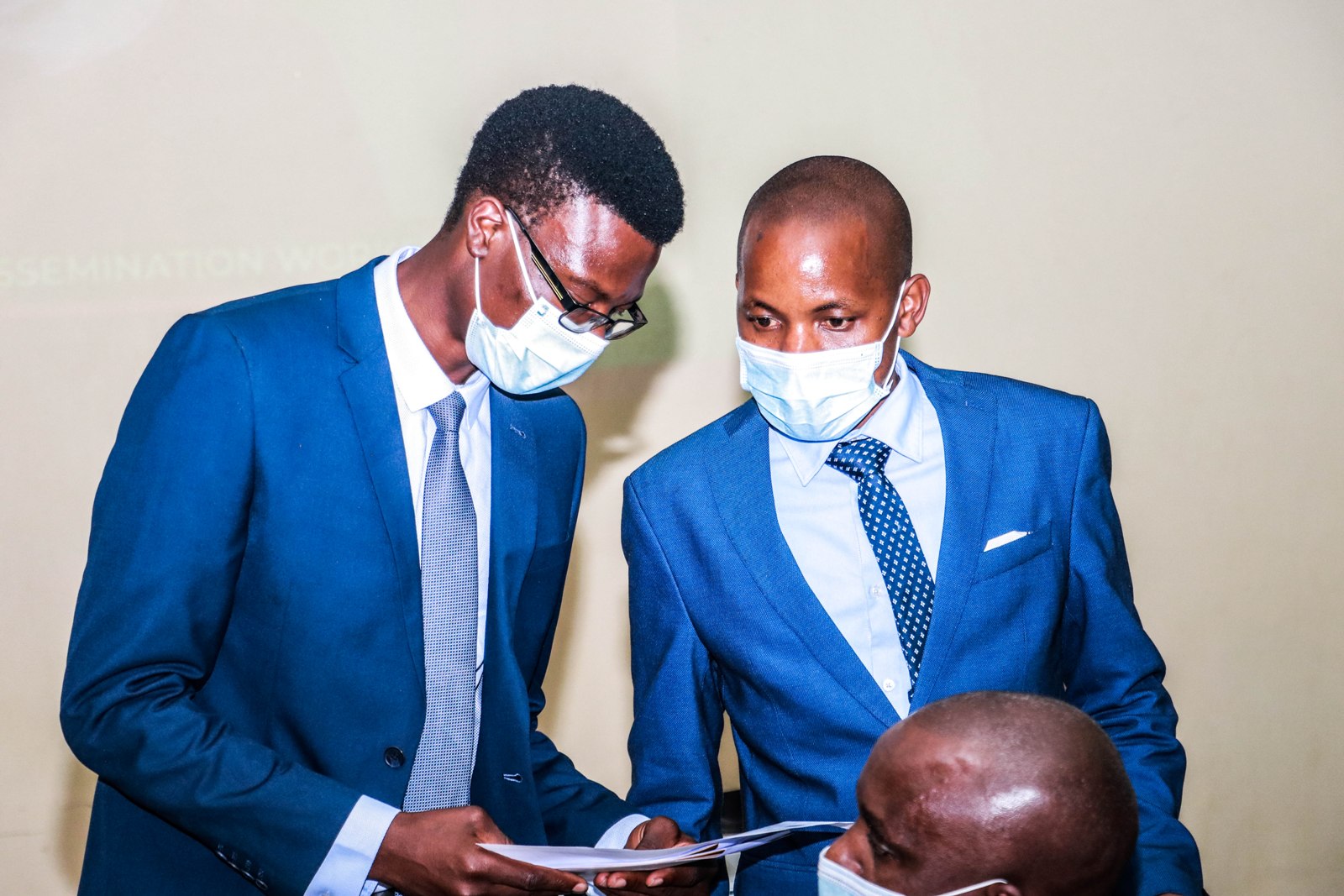 Africa continues to record the highest prevalence of hypertension globally. Studies show that Uganda's hypertension prevalence stands at 26.4% and public health experts are worried that rising prevalence of noncommunicable diseases (NCDs) should be curbed lest it contributes to the disease burden.
In Africa, just like other low- and middle-income countries, the burden of disease is transitioning from infectious diseases to NCDs and the World Health Organisation predicts that they are likely to become a major health system challenge in Africa as they are predicted to become the leading cause of death in the region by 2030.
Studies estimate Uganda's NCDs prevalence at 33 in every 100 people die of cardiovascular diseases (CVDs). The prevalence of hypertension for instance among adults stands at 26.4% with the highest prevalence in central Uganda (28.5%) which hosts Mukono and Buikwe districts.
In Mukono and Buikwe districts, among persons aged 15 years and above, the age standardized prevalence of hypertension is 27.2%.
Makerere University School of Public Health has for close to three (03) years now been impacting the communities in Mukono and Buikwe districts through its project; Cardiovascular Disease prevention program -Scaling -up Packages for Interventions for Cardiovascular diseases prevention in selected sites in Europe and sub-Saharan Africa (SPICES) Uganda.
The SPICES project focuses on prevention of diseases of the heart and blood vessels. The project has conducted a comprehensive study  at both health facility level and community level where a number of community workers and health workers from randomly selected villages and health facilities in Mukono and Buikwe have been trained in cardiovascular disease prevention and control.  
So far, a total of 366 health workers and 80 community health workers (CHWs/VHTs) received training. In addition, the project provided the health centers with equipment to support screening and management of cardiovascular diseases. The project team has, with support of health facilities been involved in screening CVD risk, care and management as well as health promotion and profiling at community level.
As a result of this intervention, there are higher volumes of hypertension and diabetes patients being received as a result of sensitization by the community health workers. There are also reports of changes in behavior in lifestyles especially diet and physical activity as well as improved patient health seeking behaviors for chronic services.
For instance, while presenting results at a dissemination workshop held on December 8th 2021 at Colline Hotel in Mukono district, Dr. Geofrey Musinguzi, the Principal Investigator of the SPICES Project expressed that the project has had significant impact in terms of knowledge changes, and in terms of profiles.
"Much as the prevalence of smoking didn't seem to change, there was a change in frequency of smoking. For example, those who were smoking daily, we saw a reduction from 2018/19 to 2021," says Dr. Musinguzi.
He adds that there was a significant difference in passive smoking. "Passive smoking is as dangerous as active smoking. At the baseline, people were smoking and exposing their love ones to tobacco but when they were trained from the health facilities and from the community on the dangers of smoking and passive smoking. So, we have seen an attitude of people in families where people are smoking, of if they can't avoid smoking, doing it away from their families."
Arising out of the successes of the project so far, Dr. Rhoda Wanyenze, Professor and Dean of Makerere University School of Public Health (MakSPH) has asked government and the Ministry of Health in particular to support noncommunicable diseases care in the districts of Mukono and Buikwe.
Prof. Wanyenze who is also co-principal investigator of the project SPICES project intervention in Mukono and Buikwe could be used as a yardstick to pick lessons for the Ministry of Health to extend the services to other parts of the country.
"We can use this as a learning hub so that we can also get the other regions that do not have the standard for NCD care at the level that we have in these districts. Let us maintain it because it is an opportunity for us to show that it is doable, that we can do something about NCDs and that others can learn something from these districts and facilities and we can do better across the country," Professor Wanyenze said.
Tereza Ssenjova, a resident of Busabala Mukono said; "I used to be diagnosed with fever, yet I did not have it. Not until recently through SPICES screening that I was told I have high blood pressure and diabetes."
Prof. Wanyenze urged for the Ministry of Health to rally Ugandans, the leadership at all levels to aggressively advocate for a safer population by preventing and reducing cardiovascular diseases.
"Please do speak about NCDs like the way we speak about COVID-19 lately and the way we have been speaking about other diseases. Encourage people to screen. If there is an opportunity, why not have a machine around you in your place so that you can encourage people to screen periodically. Think of how you can creatively encourage the communities to screen, so that we can discover these diseases early and be able to do something," says Prof. Wanyenze.
Dr. Gerald Mutungi, assistant Commissioner Health Services- Non-Communicable Diseases (NCDs) department at the Ministry of Health admits that cardiovascular diseases are on a rise but hastens to add that they can be prevented.
"What we have found out is that the communities, once educated, sensitized can come for screening, but also can follow some of the guidelines given to prevent cardiovascular diseases. This has been shown and we have the data now," Dr. Mutungi says.
Dr. Mutungi welcomes the results and noted that government will scale-up the interventions.
"We are in evidence-based policy and decision making. This is going to influence our policy. We had already started sensitizing VHTs but we were not sure that actually they can play a big role in prevention of cardiovascular diseases. Now this study is showing that yes, they can. We thought they could only support in distributing bed nets, simple things but they have shown us that they can do a lot in prevention and control of diseases," he said.
Dr. Musinguzi said the project has had a multi-component intervention including health promotion, screening, training among others.
"We think that this intervention can reach many people. I gave an example of the talking T-Shirt. It has the modifiable risk factors. 'don't smoke', 'do more exercise', 'reduce/avoid alcohol,' 'maintain a healthy weight', 'go for checkup' 'control stress', 'eat healthy diet' among others. In fact, we got reports from VHTs that the messages were received by the population. So, we think all ways of delivering messages must be explored to be able to enhance awareness about CVDs and other NCDs," Dr. Musinguzi contends.
hailed the SPICES project team for the "wonderful research" and requested the project to include Buvuma and Kayunga districts on the study scope.
"I thank you so much for training the VHTs and our health workers around Mukono and Buikwe districts. This is very good," said Hajat Nabitaka.
She underscores the need for continued sensitization of the population with a view of changing mindsets to be able to fully realise the benefits.
"Some people think these are diseases of the rich people. Not knowing that even a child in primary school can get diabetes. Not knowing that even an ordinary person in community can get pressure due to the various stress factors. Let us utilize the VHTs to solve many problems including social societal problems such as stress," Hajat Nabitaka.
Dr. Rawlance Ndejjo, the SPICES Project coordinator said the project has been able to enroll 23 health facilities where it has greatly impacted lives.
He adds that the dissemination is; "a great opportunity to share what we have been doing in field with the rest of the world."
Some health facilities have have adopted strategies to acquire hypertension and diabetes drugs, and all enrolled facilities are now able to identify and manage Type 1 diabetes, unlike in the past.
SPICES project is currently implemented in Uganda, South Africa, France, Belgium and the United Kingdom. It is an implementation science project funded by the European Commission through the Horizon2020 research and innovation.
Article originally published on MakSPH website.
New Tools for Paediatric Evaluation of Disability Inventory in Children developed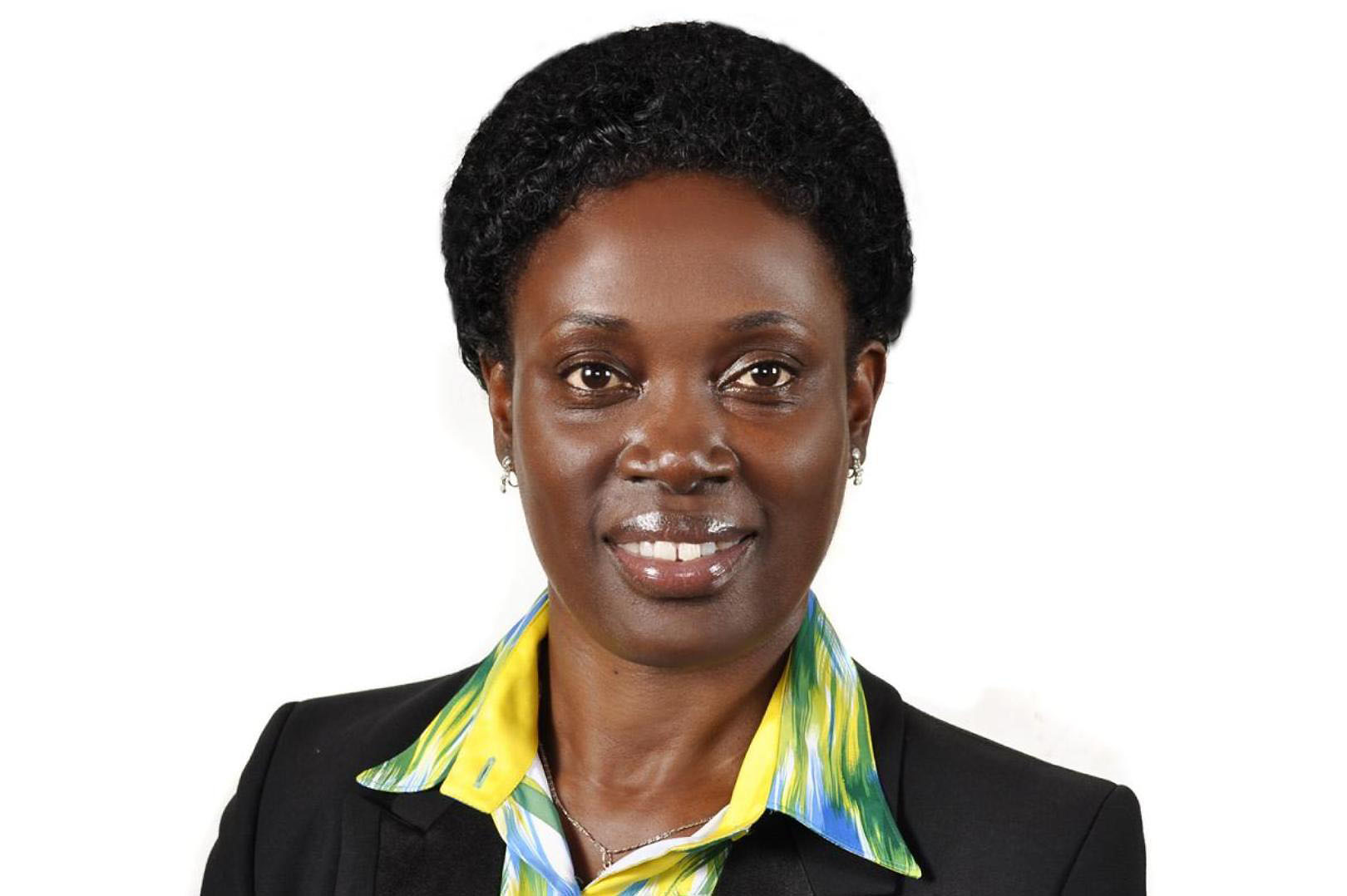 Dr. Angelina Kakooza an Associate Professor in the Department of Paediatrics, School of Medicine, College of Health Sciences (CHS) conducted a study to adapt the Paediatric Evaluation of Disability Inventory (PEDI) for Uganda. The PEDI was originally developed and standardized to measure functional performance in American children. The study performed by Prof. Kakooza and the research team is the first of its kind conducted in sub-Saharan Africa. The study describes the adaptation, translation, and validation process undertaken to develop a culturally relevant PEDI for Uganda (PEDI‐UG).
Stressed in Doing vs. Enjoyment in Doing
There is a lot of craze with doing and doing. As the year begins we all have fresh goals greatly enthusiastic about fulfilling by the close of 2022. In addition, we carry along with us past behaviours that are stressful though they seem enjoyable as we do them like being overly glued to social media. There is a skewness to doing than being for most people. The majority of the people students, staff and other people elsewhere hardly enjoy the doing.
COMBINING BEING AND DOING
We all know that there is more to life than doing yet it is often difficult to enjoy the doing. We actually pride ourselves in doing over being. The truth is we are more productive, enjoy ourselves more, have more meaning in life, have better relationships at work if we enjoy the doing rather than being stressed in the doing. Each one of us needs to ask ourselves whether we are stressed in the doing or enjoy the doing.
Wherever your heart gets racing as you do any piece of work stop for a while and find balance. That is the moment to assess yourself whether you are stressed in the doing or you are enjoying the doing. Endeavour to enjoy the doing.
Happy New year of doing and being.
Henry Nsubuga
Manager, Counselling and Guidance Centre,
Plot 106, Mary Stuart Road (Opposite Mary Stuart Hall),
Makerere University
Email: henry.nsubuga[at]mak.ac.ug
Tel: +256-772-558022
HEPI-SHSSU Newsletter December 2021
Greetings from the HEPI-SHSSU project. We are delighted to present to you the Fifth Edition of the HEPI Newsletter.
We are in the fourth year of HEPI Project implementation, and we have had great accomplishments in spite of the COVID-19 pandemic.
The articles reflect what has happened during the last four years. The Scientific Conference was a great success and we hope that we will continue to have these conferences on an annual basis.
We are excited by the research capacity built among undergraduate, graduate students as well as faculty. We are proud of the many publications that are coming out of the research effort.
This edition highlights some benefits from many of the HEPI Partners and the key areas of the HEPI project.
I hope that faculty and students fully utilise the HEPI project to enhance student-centered learning, faculty development, research in the field of health professions education, non-communicable diseases and other priority areas including HIV/AIDS. We should specifically continue to build capacity for e-learning and other innovative methods of learning.
I hope you enjoy reading the articles in this edition.
I wish you a happy and prosperous 2022.
Professor Sarah Kiguli
Principal Investigator, HEPI Project
TOPICS:
Transforming Health Professions Education (HPE) Post Conference Report
Beyond clinical practice to capacity building during Post Graduate Selective placement
The HEPI-SHSSU Scholarship in Family Medicine-A life-changing experience
How it all came to be!
Online pedagogy: HEPI's Indelible mark on Busitema University
The experience of clinical teaching at Kabale Regional Referral Hospital as a Student of a Master of Science in Health Professions Education
Participation experiences in the NETWORK TOWARD UNITY FOR HEALTH Annual Conference Held 21st to 23rd July, 2021
A timely support that guaranteed my completion of the Master's Degree, thus realising my dream
The Health Professions Education training: An important opportunity to appreciate the need to improve trainer knowledge, skills and competencies
The influence of knowledge of postnatal danger signs on maternal health
The Nurtured Talent
Rise from the Ashes: COVID-19 Patient Number 3166
HEPI not only gave me the opportunity to learn research but also to build my professional network
HEPI-A Special Thank You!
What they don't tell us about research as undergraduate students that HEPI has told me!
Improving in-service health workers research capacity through health professional development trainings: experiences from a rural setting in Uganda
Publications from the HEPI Supported Research: July 2020 – June 2021