Makerere University Hospital Embarks on Expansion, to add 10 ICU beds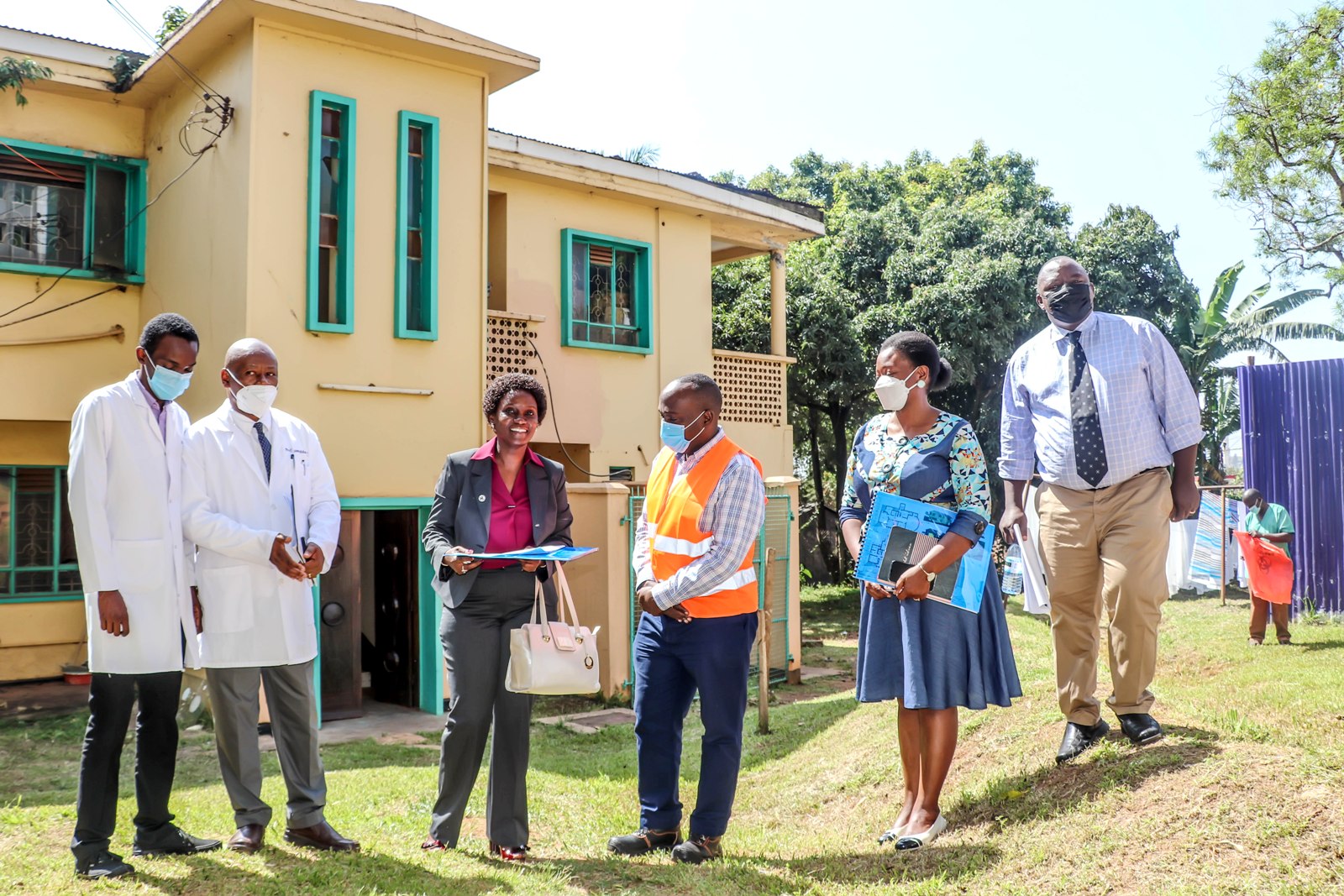 As Makerere University draws closer to marking 100 years, the institution's Hospital has embarked on an expansion program to support Uganda's critical care needs.
Construction projects are currently under way at the Bativa Road-based Makerere University Hospital to increase the hospital's Emergency Department and ICU capacity.
The plan is to remodel the Doctors' Residence/lower block of the University Hospital into a 10-bed ICU Unit at a cost of approximately Ugx400million.
Works have started with CK Associates, an Engineering firm in Uganda. Dr. Josephine Nabukenya, the then Acting Deputy Vice Chancellor (Finance and Administration) said Makerere University has a bigger dream for the health services and the university hospital in particular citing that there can be no other to do this than now due to the inspiration by the coronavirus pandemic.
"I am glad that we have come this far because we started dreaming three months ago but finally we are here. Indeed, the first costing when we came touring here with the actual users, the anesthetists, the money was supposed to be times two what Makerere was to offer, but because we were winding up the financial year and the University had no money, they said that we can work within the resources available and they tasked Estates and Works Department to go and see how best they could cut down as much as they could do," said Dr. Nabukenya.
Dr. Nabukenya adds that the institution had engaged the Ministry of Finance, Planning and Economic Development to support the university to realize its dream of turning the hospital into a high-grade in provision of health services to the community.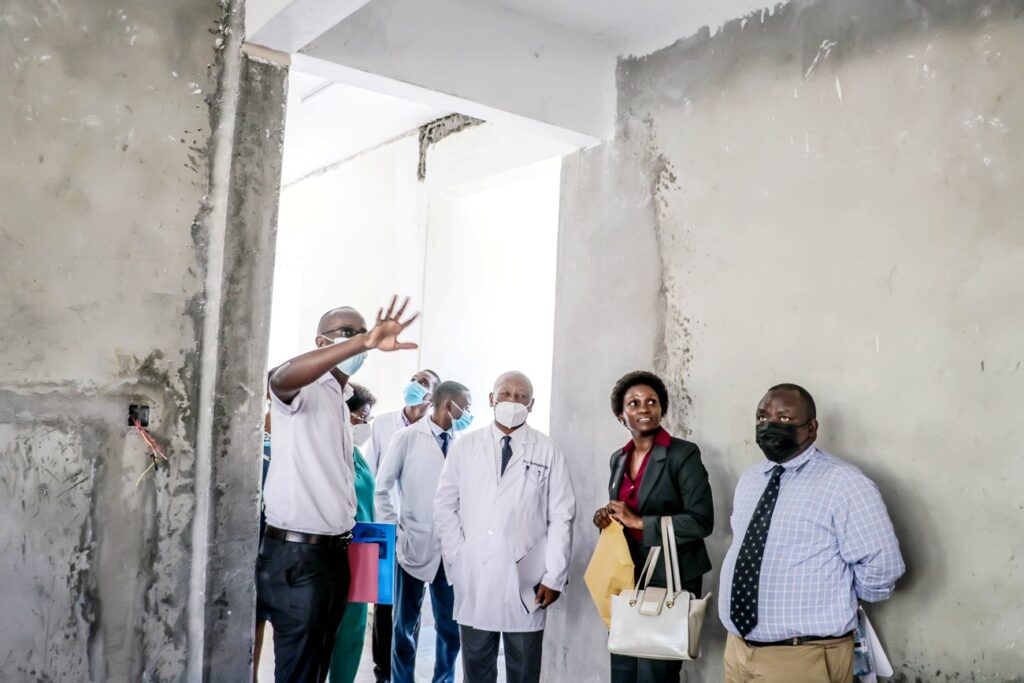 Critical care medicine is a medical specialty that deals with recoverable acute life-threatening conditions. It spans early detection of potentially life-threatening conditions, to life support and intense monitoring, up to end-of-life care.
Provision of intensive care services therefore requires adequate set-up of hospital systems designed to support the critically ill patient, furnished with adequate supplies and equipment in appropriately sized space and environment by appropriately trained staff.
Dr. Josaphat Byamugisha, the University Hospital Director contends that due to the high cost of care as dictated by the severity of illness, services such as critical care are scarce in low-income countries with countries like Uganda which has approximately one bed per a million people.
"In order to provide affordable high-quality services, majority of Intensive Care Units in high income countries exist within large teaching hospitals or university-affiliated hospitals. It is therefore important that Makerere University Hospital establishes itself as one of the hospitals in the country with cutting edge critical care provision in the region," Professor Byamugisha discloses.
Dr. Byamugisha says the COVID-19 pandemic has left Makerere University staff, students and general population exposed due to inadequate ICU bed numbers to cater for the surge.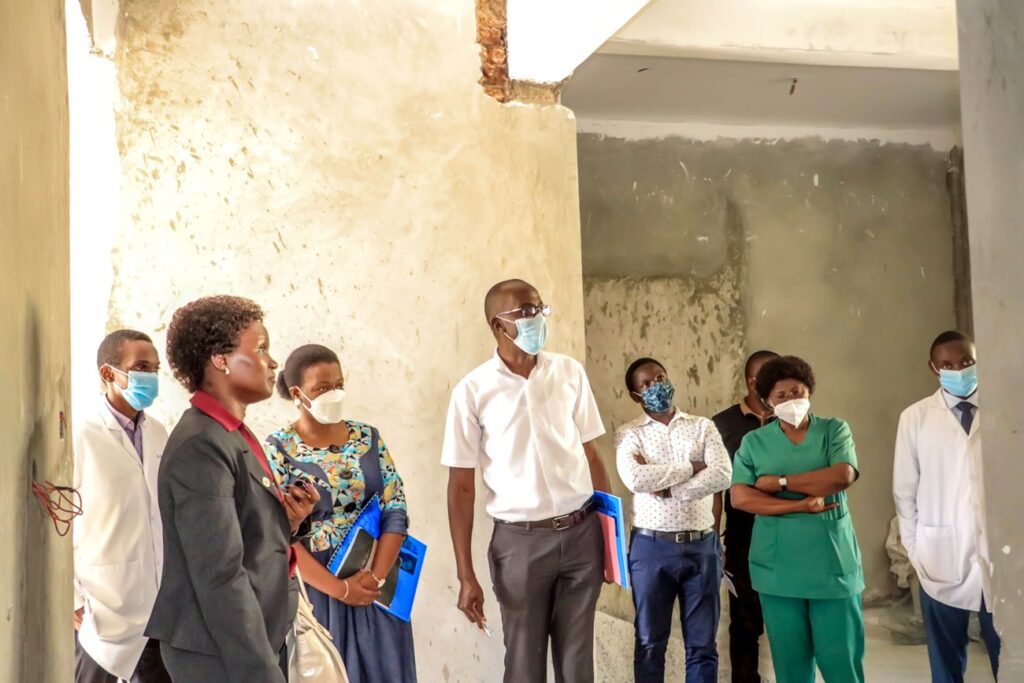 Dr. Byamugisha who is also an Associate Professor of Obstetrics & Gynecology further contends that complementary to emergency and operation theatre activities that will allow for more training sites nursing and postgraduate students at school of medicine in Intensive care, the ICU will promote and improve research and collaboration in the field of critical care with key international partners.
Makerere University has committed to the contractor half of the required funds required for the job. Prof. Nabukenya assured the contractor that the university management and government would increase this funding to complete the project.
"With reality, I am sure they (management) will appreciate more and we can see how best to squeeze from what we have. So, like how procurement advised, let us start, let us not be discouraged because we have half the resources. Let us start with what we have, and definitely as management when we come and see that half of the resources have done half the work and the other half is not completed, then definitely we have to step up," Prof. Nabukenya said.
She urged the contractor to start the work and support the realization of Makerere University dream. "The dream is quite huge. For the sake of not just the Makerere Community, but it will actually support the Ministry of Health or I will say the entire country. So, I think it's the whole reason why they felt they would help us with the equipment to equip the building when it is done. So, we do a good job in terms of the building, they will not have an excuse to equip. Let us start as we continue with the negotiations."
Charles Kironde, Director CK Associates hailed Makerere University for awarding them another construction project- University Hospital.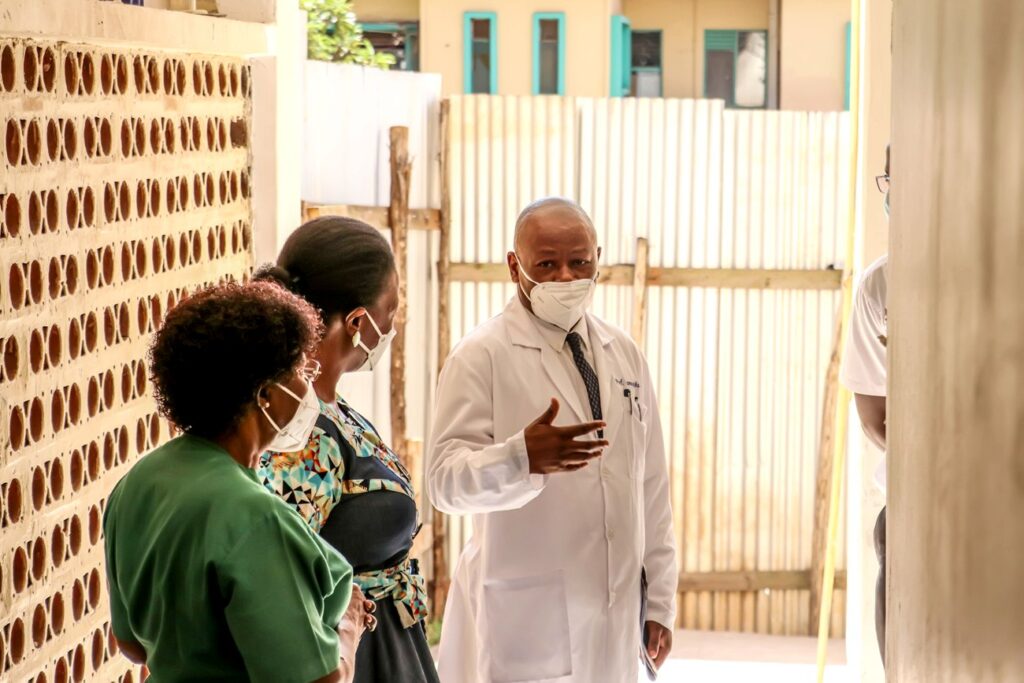 "I would want to say as the director stated, this a very sensitive project, but much as Estates had stated that we had done dental school before, we have also handled some hospitals in our previous works outside the university for KCCA and MOH, so we have a bit of experience with hospital construction and ICU wards and theatres, in the last 3-5 years we have done so be assured that we will give you quality work to the specifications that you want. At least that is for starters," said Kironde.
Makerere University Hospital, with its 43-year history deeply embedded in the memory of generations has served not only as a center for providing healthcare services but also as a center for training, research.
Since 1978,the hospital plays a significant role in the lives of students, staff and the surrounding areas. It is a successor of the first health post, Makerere University Students Health Service or sick bay at the current Makerere University police post.
In 1972, when Idi Amin expelled Asians, the university acquired the premises formerly known as Nile Nursing Home. The university Sick Bay relocated to the new premises. On February 16, 1978, President Idi Amin visited the Sick Bay and elevated it to a hospital status.
The university formally launched its centenary celebrations at an event on November 25, where University Vice Chancellor and the chairperson Mak@100 Organizing Committee, Professor Prof. Barnabas Nawangwe and Daniel Kidega respectively called on members of the Makerere University community to get involved with the major milestone.
Makerere Medical Journal: Golden Jubilee Edition 2022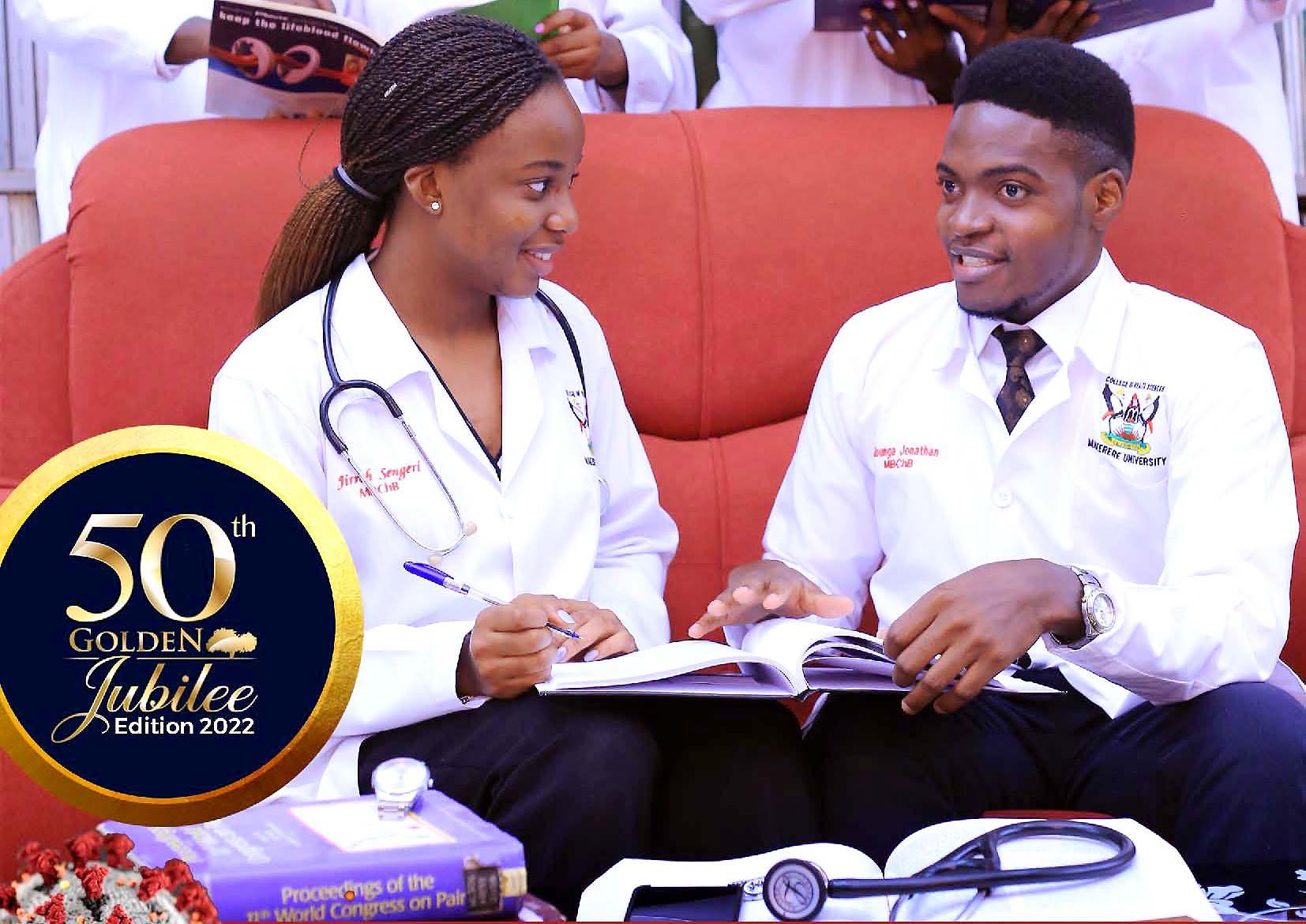 It's with great pleasure that I welcome you to the Golden Jubilee edition of this phenomenal journal. Yes, The Makerere Medical Journal marks 50 years of publication with this year's edition and all this has been made possible by the endless efforts and contributions of the Makerere University College of Health Sciences Staff and students because without your research submissions and financial support, the journal wouldn't have made it this far. To you reading this, thank you for contributing to the sustainability of this great project, year in year out.
Here's a quote to ponder on as you delve into this year's well-crafted articles and it's by Zora Hurston (1891-1960), "Research is formalized curiosity. It is poking and prying with a purpose." And doesn't that just define our purpose as researchers?!
This edition's articles cover pertinent topics ranging from Antimicrobial Stewardship, COVID-19 interventions, Oral Health amongst others. It also features student projects, write-ups on student-led organizations and societies that are making a difference in the life of a health sciences' student and many more interesting writings. Featured in this issue are international manuscripts from countries like Nigeria and we were also honored to work with other universities within the country and feature some of their students' articles.
I would like to extend my most sincere gratitude to my team of editors that engaged in a rigorous peer review process to ensure that the articles published are up to standard. As the editorial team, we are quite pleased to see the number of undergraduates involved in research steadily increasing and all the efforts that have been put in by the different stakeholders to see this happen are commendable.
With that said, I hope you enjoy every second of your read!!!
LINDA ATULINDA,
MBChB IV
EDITOR-IN-CHIEF,
Research and Writers' Club 2021-2022
Call for Applications: HEPI Masters Support Fellowship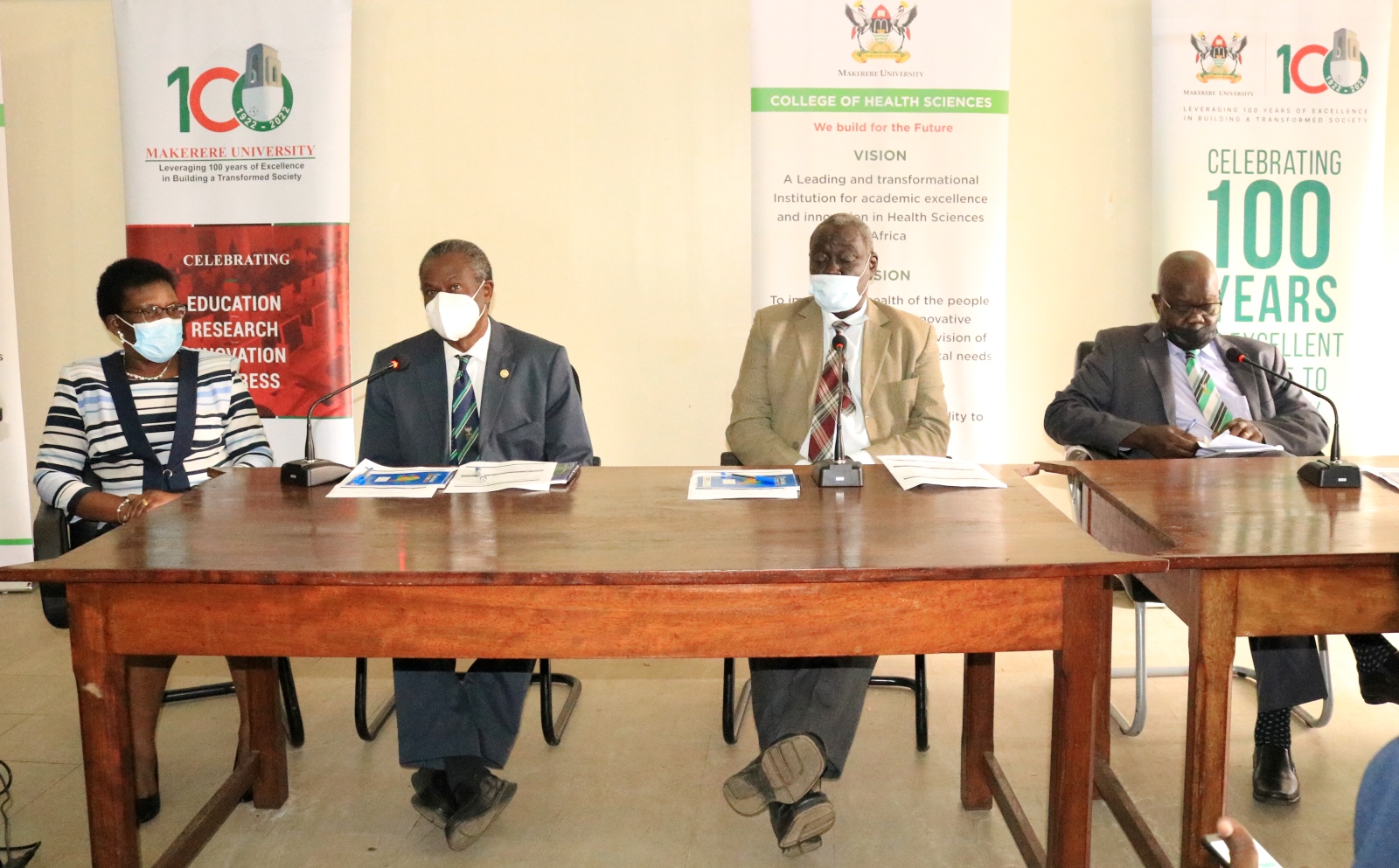 Applications are invited for the Health Professional Education Partnership Initiative (HEPI-SHSSU) Masters fellowship programme support from postgraduate students of:
Makerere University College of Health Sciences (MakCHS)
Kabale University School of Medicine
Clarke International University
Faculty of Health Sciences, Busitema University
The programme will support graduates in their final year of training leading to the award of a Masters degree on any of the Master's graduate training programs at the stated University for a maximum of 19 successful candidates.
The closing date for the receipt of applications is 30th September 2022.
Inquiries and Applications must be submitted to hepishssu@gmail.com
See attachment for more details 
Call for Applications: Faculty Research Training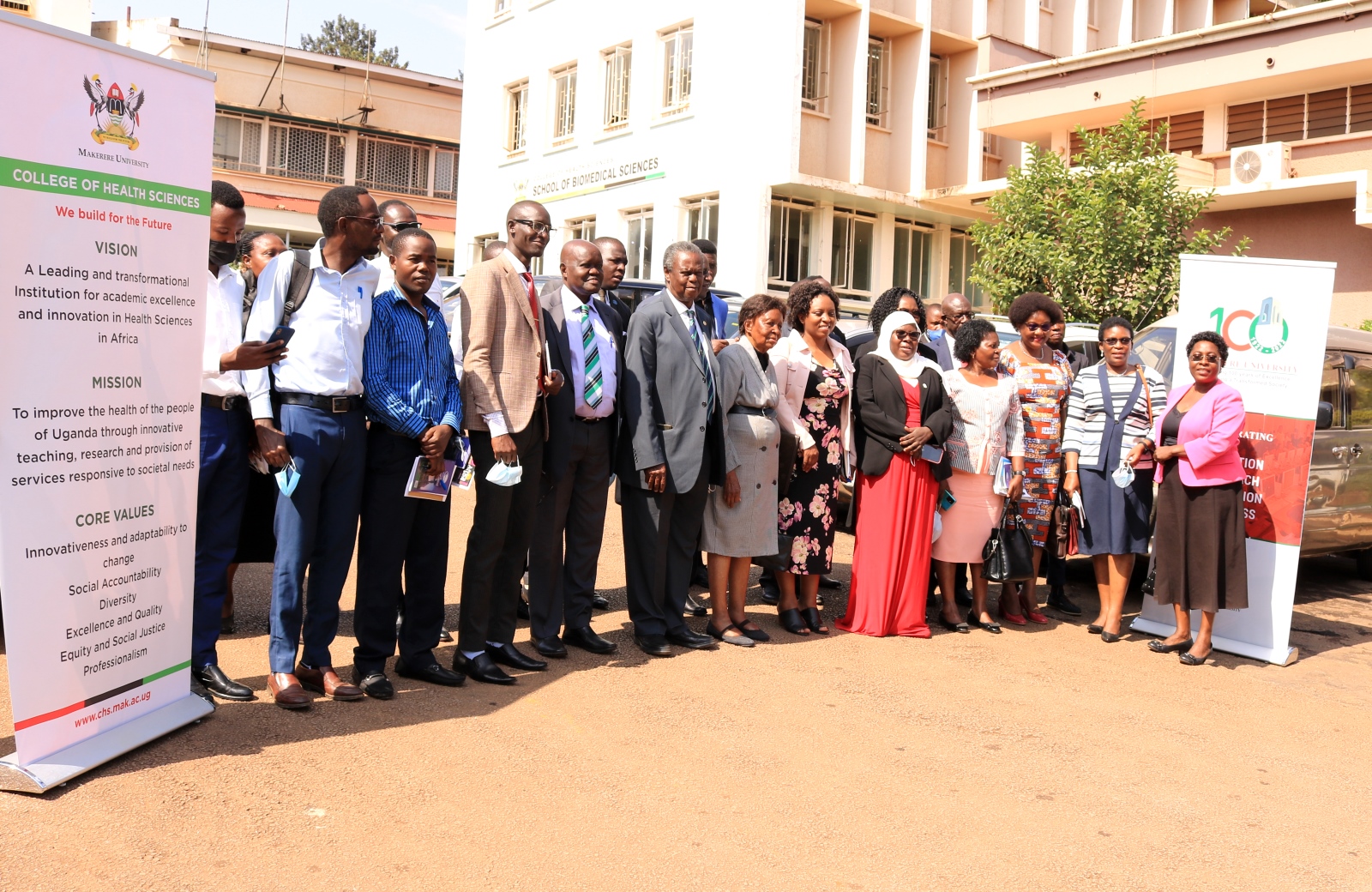 Applications are invited from faculty at Makerere University College of Health Sciences, Kabale School of Medicine, and Clarke International University to undertake training in research.
Limited research funding will be available for research focusing on community-based, clinical, operational, health professions education, epidemiological, biomedical, and research in Communicable Diseases (e.g. HIV/AIDS, malaria, tuberculosis, etc.) or non-communicable diseases of importance to Uganda.
Up to 15 applicants will be selected and they will undergo a brief (2 days) didactic training in research proposal development prior to embarking on their research projects. Up to 4,000 US dollars per applicant (depending on budget) will be available to support the research.
The closing date for the receipt of applications is 3rd October 2022.
Inquiries can be forwarded to the PI, HEPISU Program on hepishssu@gmail.com
See attachment for more details