Mukono RDC Commends Mak on Empowering VHTs; Calls on Parliament to Appropriate Resources to Motivate them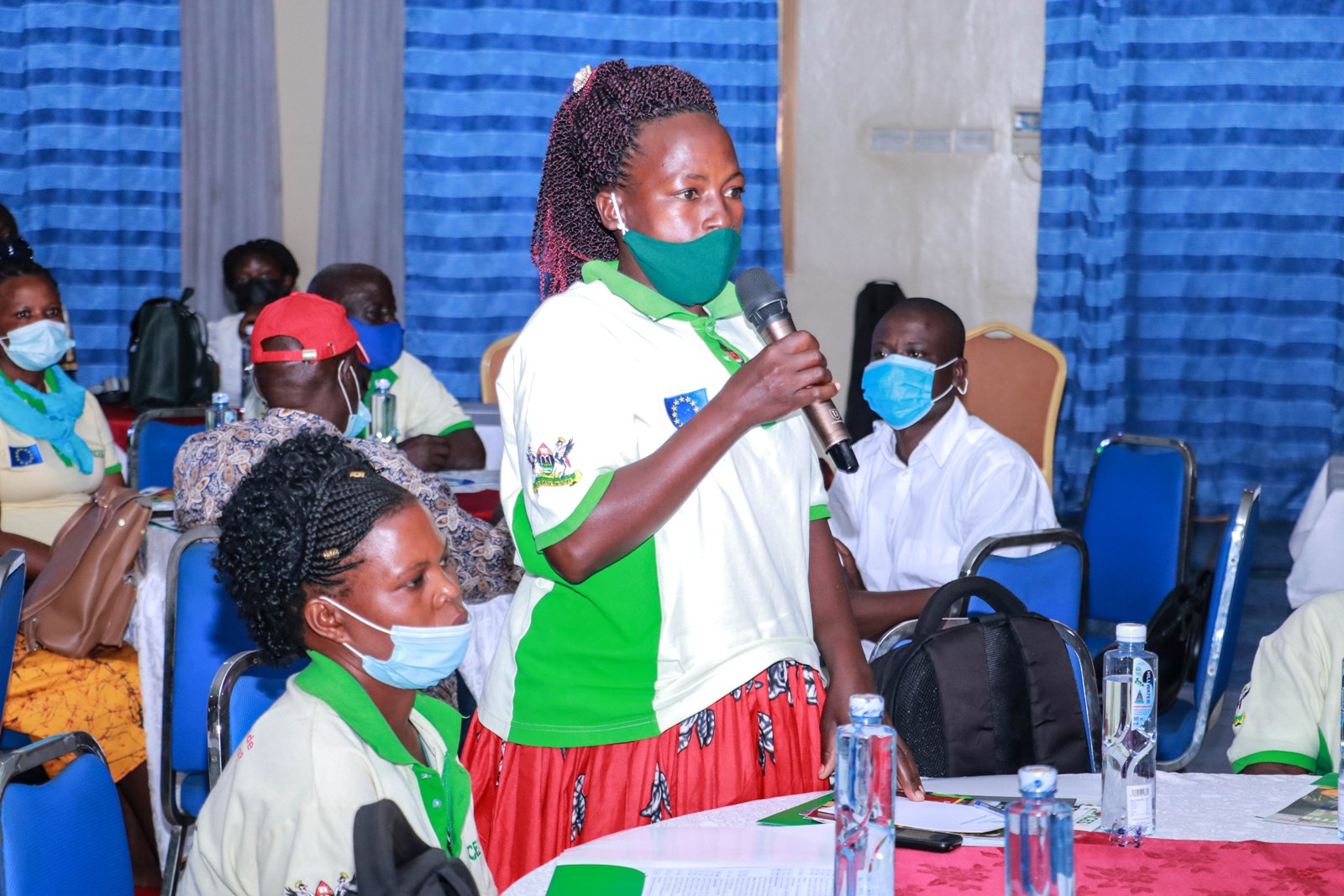 Hajat Fatuma Ndisaba Nabitaka, the Resident District Commissioner for Mukono district has appealed to Ugandan legislators to support efforts of community health workers (CHWs)/VHTs through appropriating some remuneration for them.
Hajat Nabitaka said she has moved the entire Mukono District during the COVID-19 pandemic period and throughout the taskforces and has since appreciated the great role played by CHWs.
"We thank you so much, you are the frontline soldiers. Because you do sensitize our people in the communities and you are always there throughout. If those in parliament could know what you do, they would speak passionately for you to receive some kind of salary," said Hajat Nabitaka.
She was speaking at a dissemination workshop for Makerere University School of Public Health's Cardiovascular Disease prevention program under the SPICES project held on December 8th 2021 at Colline Hotel in Mukono district.
"Sincerely speaking, we have many people who receive a lot of money, yet their out-put is minimal as compared to the work done by VHTs. I am appealing to the Commissioner [NCDs], researchers to advocate for renumeration for VHTs. I think this catchment area of the VHTs is the best. They are the ones who can solve some of the social problems affecting majority of families. Kindly think about the VHTs, keep up training the VHTs and speak for them," she added.
Dr. Gerald Mutungi, assistant Commissioner Health Services- Non-Communicable Diseases (NCDs) department at the Ministry of Health says currently, the VHTs are working under non-monetary motivation scheme.
"They have been working and we are discussing their small allowance in the Ministry. The problem is that the numbers are so big. Even when you give them small allowances the budget becomes so big," Dr. Mutungi observes.
He further advances that; "But to tell you the truth, the discussion is in the Ministry. I don't know how it will end but this adds on the evidence that they are so useful and that they need to be motivated."
The SPICES project Principal Investigator Dr. Geofrey Musinguzi says the study has proven that if well trained, community health workers (CHWs/VHTs) have potential to deliver messages on prevention and control of cardiovascular diseases as well as enhance awareness amongst the various risk factors that raise cardiovascular diseases.
Through VHTs, the SPICES project reached a total of 10,936 people in households in 80 randomly selected villages in Mukono and Buikwe. Dr. Musinguzi contends that, trained VHTs that are trusted in communities are a gateway to increased community knowledge about CVDs and participation.
"As you observed, out of the many people the y [VHTs] visited, only 1% rejected them in their households. So, 99% were receiving them. So, to us we really think that is one resource that is available. If supported, they can actually deliver more in prevention of cardiovascular diseases," said Dr. Musinguzi.
Under community intervention model of the SPICES project, Dr. Musinguzi notes that the key enablers of implementing the program is the availability of committed and motivated VHTs, receptive communities, supporting local and religious leaders as well as social gatherings and infrastructure like SACCOs, worship places, local infrastructure such as radios, public address system for health education.
Despite the unprecedented times brought by COVID-19 community health workers with support from SPICES project reached out a number of households in the project area in respect to CVDs. The project sensitized and empowered community health workers and health workers on COVID-19 prevention and subsequently equipped with tools such as facemasks, sanitizers, temperature monitors and standard operating procedures.
"Community Health Workers are largely motivated and over two years working with them, we have actually seen them do a lot of work, deliver these interventions. They have also reached quite a number of people in the households. COVID was a problem in reaching out those places but amidst that challenge, we moved to the community members," contends Dr. Musinguzi.
Sarah Nalweyiso, a Village Health Team Member in Buikwe District says they (community health workers) received training in September 2020 under the SPICES project on how to continue with the work amidst the pandemic challenges.
"We received gumboots, notebooks, pens, sanitizers and masks," says Nalweyiso.
She adds that they trained community members about behavior change and highlighting dangers of excessive consumption of alcohol, benefits of exercising, reducing consumption of cooking oils as well as eating fruits and vegetables.
"When we finished the training, we came back to our villages and started examining people using the risk factor assessment tools to evaluate the risk of cardiovascular disease."
Esther Namaganda, another VHT member from Buikwe district says; "We moved around our communities mainly to screen the members for risk factors of cardiovascular diseases."
The poor health seeking behavior was one of the highlighted contributors to delayed presentation to health facilities with cardiovascular diseases.
Dr. Isaac Ssinabulya, Cardiologist at the Uganda Heart Institute -UHI thanked SPICES Project on the great work it has done.
"We conducted research, myself and Dr. Mutungi on non-communicable diseases and established that the highest percentage of the most affected people are in communities, nearly 60%. We only see fewer people in hospitals," Dr. Ssinabulya.
He adds that there are many people who flock UHI from farther places in this country coming for treatment and end up spending a lot of money, yet the diseases can be prevented.
Dr. Ssinabulya hailed the Community Health Workers for their support in ensuring people are empowered and are able to be screened early enough in order to mitigate the risks associated to advanced treatment of CVDs which include high cost of treatment as well as loss of life.
Pressure is one of the highly prevalent diseases in Mukono and Buikwe at 24%. "This high number requires to ensure that whoever visits our health facilities is screened and are counseled towards keeping healthy lifestyles. Let us work together to reduce the queues of people coming for treatment," says Dr. Ssinabulya.
Dr Josephine Birungi, a Senior Research Scientist based at Medical Research Council/Uganda Virus Research Institute (MRC/UVRI) in Entebbe underscored the role of VHTs and noted that their work and contribution can be sustained through continuous engagement and training.
She commended the VHTs on the good work. "We need to deploy family-centered-approach to educate the masses about these challenges such as NCDs. It will help efforts by SPICES project to continue. For instance if I knew my husband has diabetes, I will not put a lot of salt in food. But if I don't know, we shall not make a change."
She tipped both health workers and the Ministry of Health on continuous capacity building as well as sensitization of the masses.
"We need to sensitize the masses. We should reciprocate the attention we give to HIV/AIDs to NCDs. I appeal to all of you to support sensitization of our communities not only about heart diseases but also on other diseases such as HIV/AIDs among others," Dr. Birungi.
Article originally published on MakSPH website.
New Tools for Paediatric Evaluation of Disability Inventory in Children developed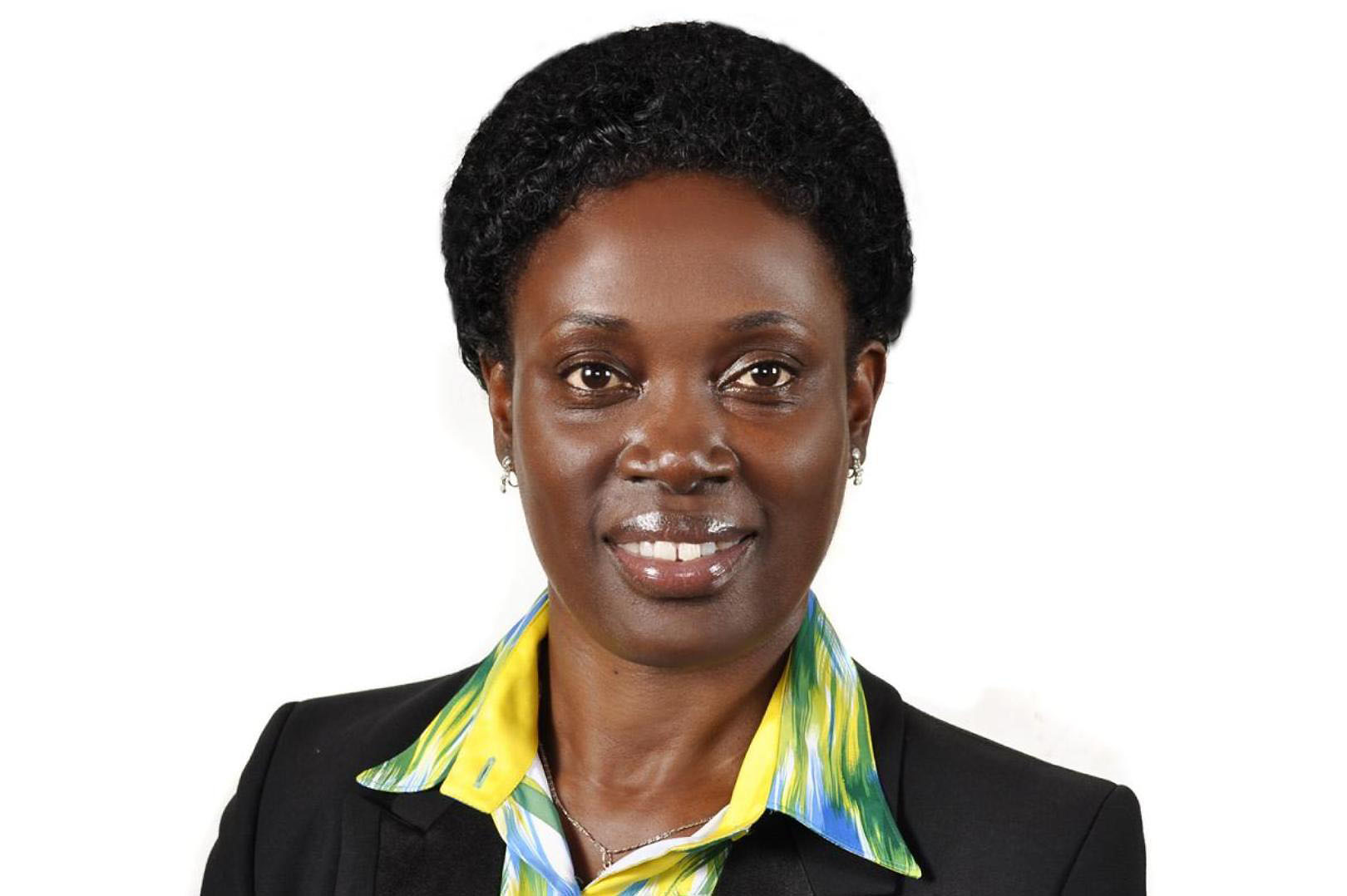 Dr. Angelina Kakooza an Associate Professor in the Department of Paediatrics, School of Medicine, College of Health Sciences (CHS) conducted a study to adapt the Paediatric Evaluation of Disability Inventory (PEDI) for Uganda. The PEDI was originally developed and standardized to measure functional performance in American children. The study performed by Prof. Kakooza and the research team is the first of its kind conducted in sub-Saharan Africa. The study describes the adaptation, translation, and validation process undertaken to develop a culturally relevant PEDI for Uganda (PEDI‐UG).
Stressed in Doing vs. Enjoyment in Doing
There is a lot of craze with doing and doing. As the year begins we all have fresh goals greatly enthusiastic about fulfilling by the close of 2022. In addition, we carry along with us past behaviours that are stressful though they seem enjoyable as we do them like being overly glued to social media. There is a skewness to doing than being for most people. The majority of the people students, staff and other people elsewhere hardly enjoy the doing.
COMBINING BEING AND DOING
We all know that there is more to life than doing yet it is often difficult to enjoy the doing. We actually pride ourselves in doing over being. The truth is we are more productive, enjoy ourselves more, have more meaning in life, have better relationships at work if we enjoy the doing rather than being stressed in the doing. Each one of us needs to ask ourselves whether we are stressed in the doing or enjoy the doing.
Wherever your heart gets racing as you do any piece of work stop for a while and find balance. That is the moment to assess yourself whether you are stressed in the doing or you are enjoying the doing. Endeavour to enjoy the doing.
Happy New year of doing and being.
Henry Nsubuga
Manager, Counselling and Guidance Centre,
Plot 106, Mary Stuart Road (Opposite Mary Stuart Hall),
Makerere University
Email: henry.nsubuga[at]mak.ac.ug
Tel: +256-772-558022
HEPI-SHSSU Newsletter December 2021
Greetings from the HEPI-SHSSU project. We are delighted to present to you the Fifth Edition of the HEPI Newsletter.
We are in the fourth year of HEPI Project implementation, and we have had great accomplishments in spite of the COVID-19 pandemic.
The articles reflect what has happened during the last four years. The Scientific Conference was a great success and we hope that we will continue to have these conferences on an annual basis.
We are excited by the research capacity built among undergraduate, graduate students as well as faculty. We are proud of the many publications that are coming out of the research effort.
This edition highlights some benefits from many of the HEPI Partners and the key areas of the HEPI project.
I hope that faculty and students fully utilise the HEPI project to enhance student-centered learning, faculty development, research in the field of health professions education, non-communicable diseases and other priority areas including HIV/AIDS. We should specifically continue to build capacity for e-learning and other innovative methods of learning.
I hope you enjoy reading the articles in this edition.
I wish you a happy and prosperous 2022.
Professor Sarah Kiguli
Principal Investigator, HEPI Project
TOPICS:
Transforming Health Professions Education (HPE) Post Conference Report
Beyond clinical practice to capacity building during Post Graduate Selective placement
The HEPI-SHSSU Scholarship in Family Medicine-A life-changing experience
How it all came to be!
Online pedagogy: HEPI's Indelible mark on Busitema University
The experience of clinical teaching at Kabale Regional Referral Hospital as a Student of a Master of Science in Health Professions Education
Participation experiences in the NETWORK TOWARD UNITY FOR HEALTH Annual Conference Held 21st to 23rd July, 2021
A timely support that guaranteed my completion of the Master's Degree, thus realising my dream
The Health Professions Education training: An important opportunity to appreciate the need to improve trainer knowledge, skills and competencies
The influence of knowledge of postnatal danger signs on maternal health
The Nurtured Talent
Rise from the Ashes: COVID-19 Patient Number 3166
HEPI not only gave me the opportunity to learn research but also to build my professional network
HEPI-A Special Thank You!
What they don't tell us about research as undergraduate students that HEPI has told me!
Improving in-service health workers research capacity through health professional development trainings: experiences from a rural setting in Uganda
Publications from the HEPI Supported Research: July 2020 – June 2021