Mrs. Lorna Magara: A lot of Makerere's Rich History Hasn't Been Told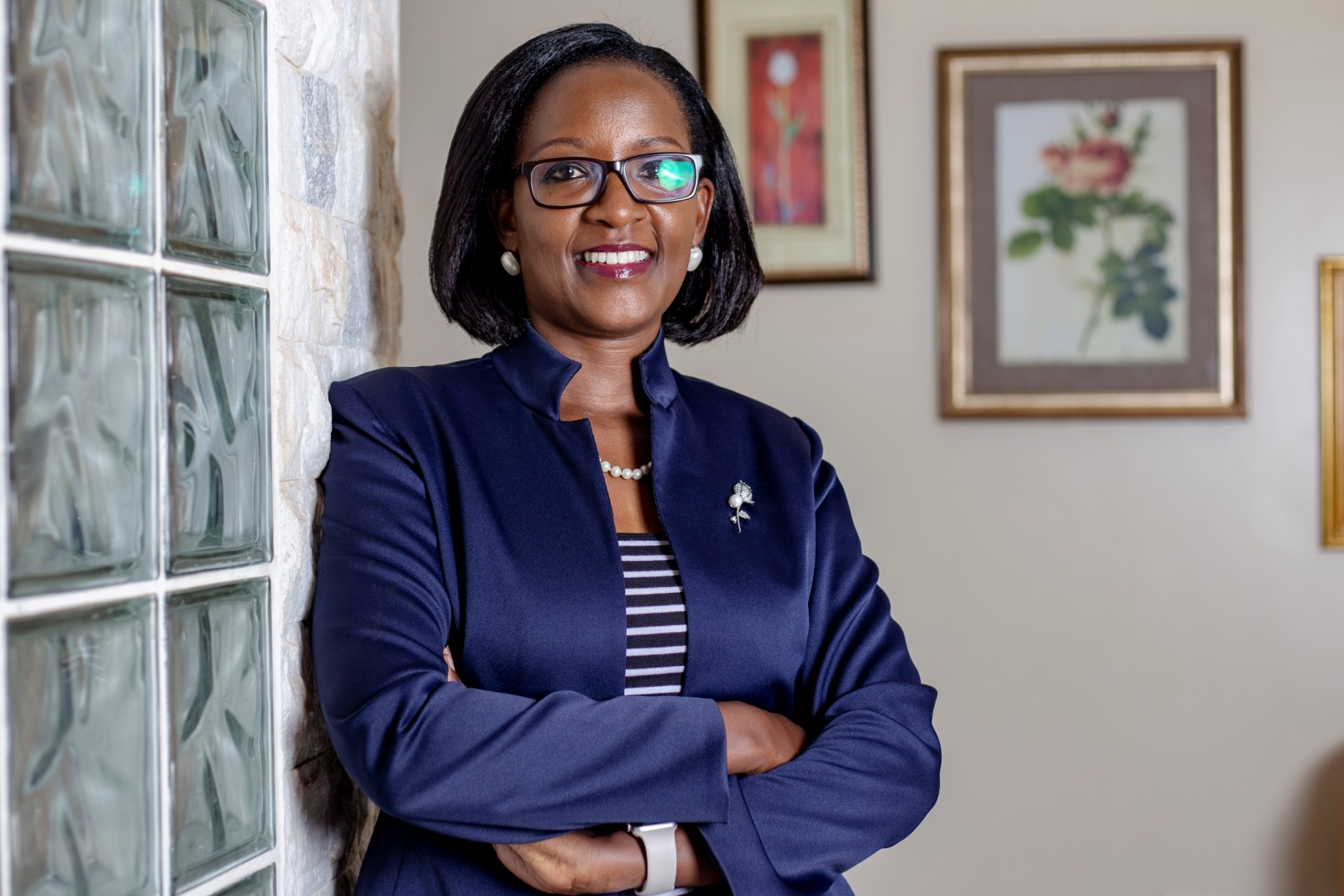 Makerere University Council Chairperson Mrs. Lorna Magara on 25th November 2021 during stakeholder mobilisation event highlighted how Makerere's rich history has been documented but also added that a lot hasn't been told. As part of activities to mark the University's centennial journey, she said a book will be published. Below is her speech.
It gives me great pleasure to join the Deputy Chairperson of Council to welcome you all to Makerere University this morning. As Council it has been a great honour for us to take lead in Organising celebrations to mark 100 years of Makerere University's contribution to the transformation of our country, region and the globe.
At this juncture, I would like to thank Rt. Hon. Daniel Fred Kidega for overseeing this project on behalf of Council as well as the Vice Chancellor Prof. Barnabas Nawangwe for coordinating the various activities of the sub-Committees.
The rich history of Makerere University has been well documented by several authors. Notable among these is Margaret MacPherson who spent nearly 40 years at Makerere University, shaping lives and instilling the spirit of thoroughness in all she had the opportunity to mentor. Her book; They Built for the Future: A Chronicle Of Makerere University College 1922-1962 is widely regarded as the most authoritative history of this institution for the period.
This work is complemented by that of others such as Carol Sicherman's book; Becoming an African University: Makerere 1922-2000. The review of this work by distinguished writer and gallant alumnus Ngũgĩ wa Thiong'o sums it all up.
"In its various manifestations in time Makerere University is inseparable from a certain sense of applied Pan-Africanism. In its heyday, it brought together students from East and Central Africa and Nigeria. But the story of Makerere in terms of the glorious and the gory, hope and despair and hope again, is really the story of Africa. Carol Sicherman tells this story with clarity and humor. It is a narrative spiced with interesting anecdotes and insightful observations. For those who have had the privilege of attending Makerere, the story will take them down memory lane. But the book should attract the general reader as well the student of African education, culture and politics."
As grateful as we are of these accounts of Makerere's rich history, we are also mindful that a lot remains to be told, especially of the modern era. We are nevertheless cognizant that a lot of scholarly work has been published about the modern day Makerere.
In his 2007 book Scholars in the Marketplace: The Dilemmas of Neo-Liberal Reform at Makerere University, 1989-2005, Prof. Mahmood Mamdani ably distinguishes between privatisation and commercialisation, two processes that drove Makerere's reform in the 1990s. This book offers valuable lessons that Scholars and Administrators not only in Makerere but Uganda's Higher Educator can learn from when undertaking institutional reforms.
The University Council is therefore pleased that as one of its undertakings, the Makerere@100 Organising Committee through its History, Culture and Future Documentation sub-Committee has embarked on a book project. The publication is planned to be an easy-to-read and well-documented book around six broad themes. These include:
a) Providing skilled human resources for East African Society,
b) Production of knowledge through research and innovation,
c) Makerere's contribution to democratic governance and the building of social institutions in East Africa,
d)Makerere's contribution to the economic development of  East Africa,
e) Makerere and Curriculum Development in East Africa and
f) Challenges. 
I therefore call upon all of you our stakeholders to visit our online platforms and learn how you can make your respective contributions to this historic project before 31st December this year.
Besides reviewing our history, the year-long celebration presents great prospects for Makerere and her stakeholders to renew their commitment to make the University more impactful in its activities in the years to come.
Therefore, the congregation of our stakeholders today and at subsequent events throughout the coming year provides Makerere University with an opportunity to continue optimizing her ten year strategic plan (2022-2030). Now in its second year of implementation, the plan seeks to create a research and innovations ecosystem that will enable the University's outputs to have demonstrable economic, environmental, health and social impacts.
Furthermore, the plan seeks to create the appropriate support environment for students to meet their academic and professional aspirations. This, it is envisaged, will translate into more positive attitudes as well as greater affinity and loyalty to the institution.
Staying with Makerere's strategic direction, over the coming years, Council will continue to ensure prudent financial management, cost-effective and efficient student and staff support services.
We have already embarked on this with the implementation of the electronic Human Resource Management System and other systems.
The fourth industrial revolution and its associated emerging technologies presents challenges as well as opportunities that will impact the job market, businesses, governments and how people interact. Council is fully aware of advancements made by other institutions that have harnessed these emerging technologies and will strive to ensure that the enabling policy framework is put in place to support Makerere's progression in the same.
We, therefore, call upon all of you our various stakeholders whose competencies lie in the various areas I have briefly touched on to partner with us and make our future even more impactful than the milestones we are celebrating today.
I once again thank you all for joining us here today.
Graduate Admission Lists 2021/22
Admission Lists: Appeals and Re-advert for internationals 2021/2022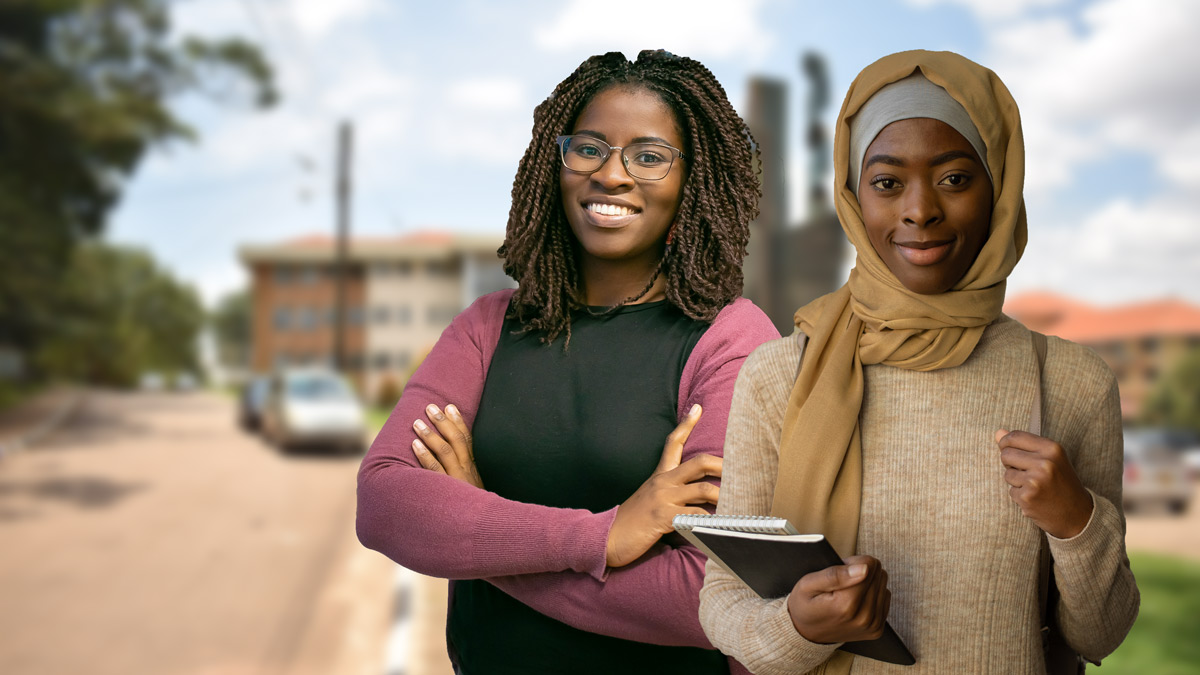 The Office of Academic Registrar, Makerere University has released lists of applicants who appealed and have now been admitted.
The following candidates have been admitted as follows;
MOP-UP Cases (Government)
Index No.                Name                       Sex           Course    Results  
(i)    U0025/667      HANS Murungi      M                       LAW       58          National Merit  
(ii)   U0004/631      AINE Aaron Amanya     M              ELE Sports Scheme
MOP UP Cases (Private Mature Entry Scheme)
NAME                      Sex    Mature results   Pre-entry Results      Programme
ARINAITWE Job    M                70                           55                            LAW (Private)
The lists for the successful appeals for Private Sponsorship Scheme, Re-advert and mop-up for International applicants can be accessed below:
Fees Waiver Scholarships for First Year Female Students for the Academic Year 2021/2022
In 2010 Makerere University established a Fees-Waiver Scholarship Scheme managed by the Gender Mainstreaming Directorate. The Scheme supports academically bright female students from disadvantaged socio-economic backgrounds to study various undergraduate degree programmes at Makerere University. The scholarship is administered by waiving off tuition and functional fees ONLY for the duration of study programmes of the scholarship beneficiaries. The applicant must be able to meet other costs by herself (for their feeding, accommodation and other learning necessities required by the University) for the duration of the scholarship and study period.  
The Gender Mainstreaming Directorate is pleased to announce 40 Fees Waiver scholarships for the academic year 2021/2022.  All Programmes in the 10 Colleges of Makerere University are eligible for this scholarship support and each College has four slots.
Eligibility
Scholarship applicants should meet the following criteria:
Should be female of Ugandan Nationality
Should be a first-year student admitted at Makerere University Main Campus for the academic year 2021/2022 under the Direct Entry Scheme, i.e. from A level
Should be from a genuinely disadvantaged socio-economic background.
Should not have been admitted on Uganda Government sponsorship to any public university.
Should not be a beneficiary of any other scholarship e.g. District Scholarship, the Higher Education Students Financing Board (HESFB)
Must be willing to participate in a selection process as shall be determined by the Gender Mainstreaming Directorate Scholarship Committee
Female students with disabilities are encouraged to apply.
An application shall be deemed complete once it contains the following attachments;
Photocopies of 'O' and 'A' level Academic Documents.
Three Passport size photographs of the applicant.
A copy of the applicant's Birth Certificate
In case of deceased parents, copies of death certificate(s)
A hand drawn physical map of the applicant's home/residence with clear directions of how to get to that home or residence from the nearest main road (indicate approximate distances in kilometres).
A copy of the admission letter to Makerere University.
A copy of 'A' Level fees payment slips for at least two terms
Interested and eligible applicants can download the application form from our website: www.gendermainstreaming.mak.ac.ug
OR pick an application form in Room 402 Senate Building, Level 4, Gender Mainstreaming Directorate. The deadline is Friday, 28th January 2022 at 5:00 pm.
NOTE:  Only shortlisted applicants will be contacted.
Euzobia Mugisha Baine (PhD)
DIRECTOR