Mrs. Lorna Magara: A lot of Makerere's Rich History Hasn't Been Told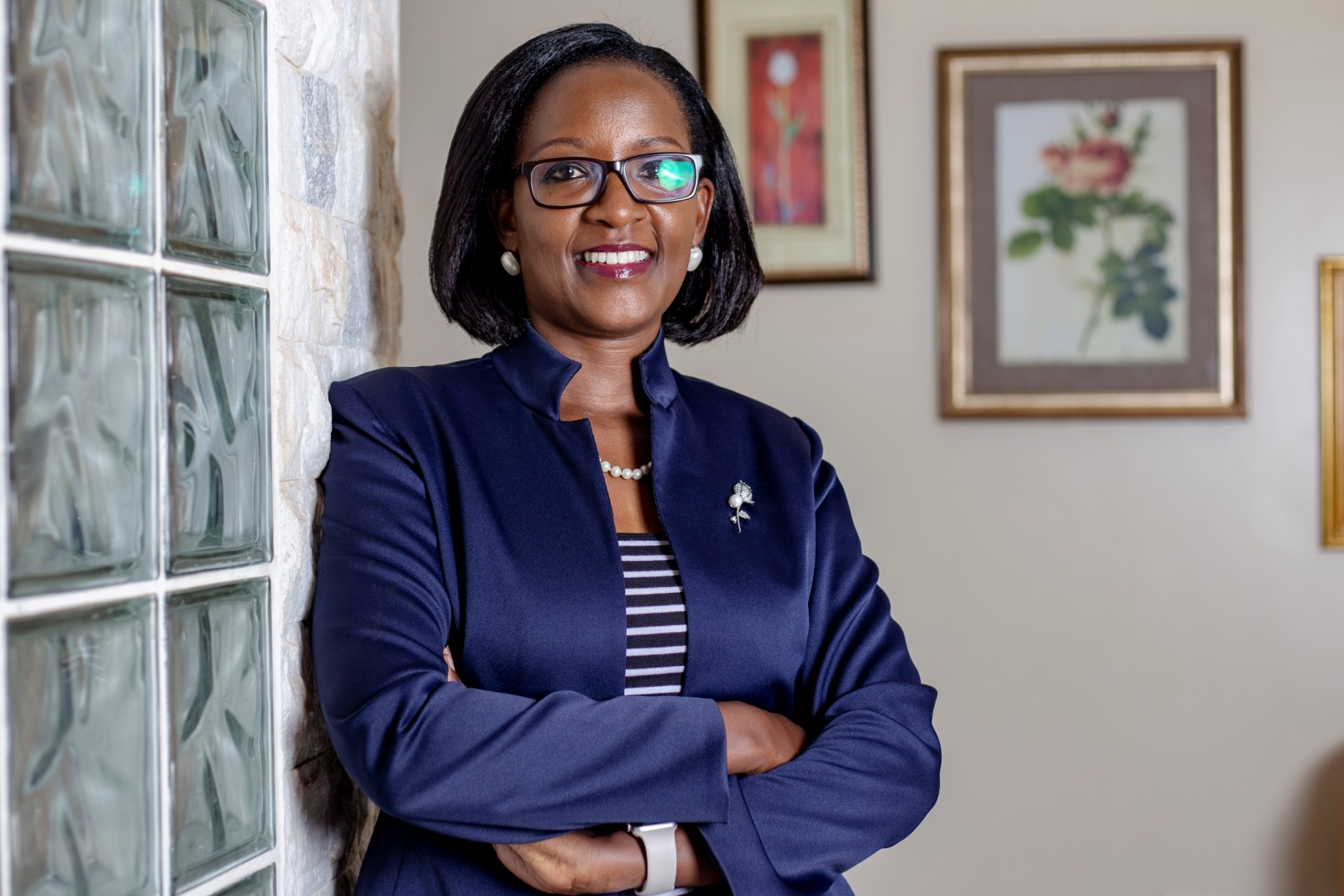 Makerere University Council Chairperson Mrs. Lorna Magara on 25th November 2021 during stakeholder mobilisation event highlighted how Makerere's rich history has been documented but also added that a lot hasn't been told. As part of activities to mark the University's centennial journey, she said a book will be published. Below is her speech.
It gives me great pleasure to join the Deputy Chairperson of Council to welcome you all to Makerere University this morning. As Council it has been a great honour for us to take lead in Organising celebrations to mark 100 years of Makerere University's contribution to the transformation of our country, region and the globe.
At this juncture, I would like to thank Rt. Hon. Daniel Fred Kidega for overseeing this project on behalf of Council as well as the Vice Chancellor Prof. Barnabas Nawangwe for coordinating the various activities of the sub-Committees.
The rich history of Makerere University has been well documented by several authors. Notable among these is Margaret MacPherson who spent nearly 40 years at Makerere University, shaping lives and instilling the spirit of thoroughness in all she had the opportunity to mentor. Her book; They Built for the Future: A Chronicle Of Makerere University College 1922-1962 is widely regarded as the most authoritative history of this institution for the period.
This work is complemented by that of others such as Carol Sicherman's book; Becoming an African University: Makerere 1922-2000. The review of this work by distinguished writer and gallant alumnus Ngũgĩ wa Thiong'o sums it all up.
"In its various manifestations in time Makerere University is inseparable from a certain sense of applied Pan-Africanism. In its heyday, it brought together students from East and Central Africa and Nigeria. But the story of Makerere in terms of the glorious and the gory, hope and despair and hope again, is really the story of Africa. Carol Sicherman tells this story with clarity and humor. It is a narrative spiced with interesting anecdotes and insightful observations. For those who have had the privilege of attending Makerere, the story will take them down memory lane. But the book should attract the general reader as well the student of African education, culture and politics."
As grateful as we are of these accounts of Makerere's rich history, we are also mindful that a lot remains to be told, especially of the modern era. We are nevertheless cognizant that a lot of scholarly work has been published about the modern day Makerere.
In his 2007 book Scholars in the Marketplace: The Dilemmas of Neo-Liberal Reform at Makerere University, 1989-2005, Prof. Mahmood Mamdani ably distinguishes between privatisation and commercialisation, two processes that drove Makerere's reform in the 1990s. This book offers valuable lessons that Scholars and Administrators not only in Makerere but Uganda's Higher Educator can learn from when undertaking institutional reforms.
The University Council is therefore pleased that as one of its undertakings, the Makerere@100 Organising Committee through its History, Culture and Future Documentation sub-Committee has embarked on a book project. The publication is planned to be an easy-to-read and well-documented book around six broad themes. These include:
a) Providing skilled human resources for East African Society,
b) Production of knowledge through research and innovation,
c) Makerere's contribution to democratic governance and the building of social institutions in East Africa,
d)Makerere's contribution to the economic development of  East Africa,
e) Makerere and Curriculum Development in East Africa and
f) Challenges. 
I therefore call upon all of you our stakeholders to visit our online platforms and learn how you can make your respective contributions to this historic project before 31st December this year.
Besides reviewing our history, the year-long celebration presents great prospects for Makerere and her stakeholders to renew their commitment to make the University more impactful in its activities in the years to come.
Therefore, the congregation of our stakeholders today and at subsequent events throughout the coming year provides Makerere University with an opportunity to continue optimizing her ten year strategic plan (2022-2030). Now in its second year of implementation, the plan seeks to create a research and innovations ecosystem that will enable the University's outputs to have demonstrable economic, environmental, health and social impacts.
Furthermore, the plan seeks to create the appropriate support environment for students to meet their academic and professional aspirations. This, it is envisaged, will translate into more positive attitudes as well as greater affinity and loyalty to the institution.
Staying with Makerere's strategic direction, over the coming years, Council will continue to ensure prudent financial management, cost-effective and efficient student and staff support services.
We have already embarked on this with the implementation of the electronic Human Resource Management System and other systems.
The fourth industrial revolution and its associated emerging technologies presents challenges as well as opportunities that will impact the job market, businesses, governments and how people interact. Council is fully aware of advancements made by other institutions that have harnessed these emerging technologies and will strive to ensure that the enabling policy framework is put in place to support Makerere's progression in the same.
We, therefore, call upon all of you our various stakeholders whose competencies lie in the various areas I have briefly touched on to partner with us and make our future even more impactful than the milestones we are celebrating today.
I once again thank you all for joining us here today.
A Successful Ph.D. Defense by Vianney Andrew Yiga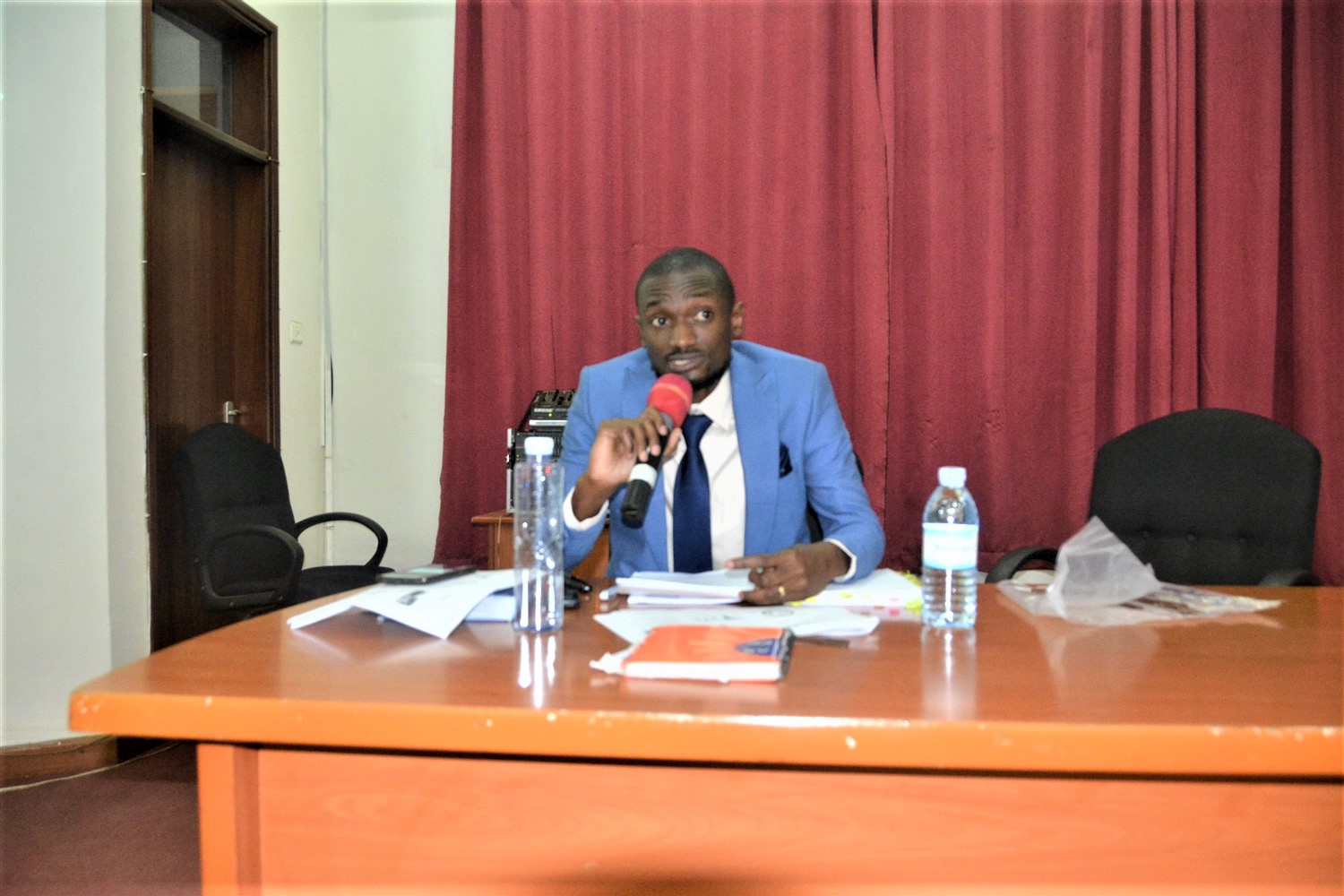 The CEDAT community is proud to share our congratulations to Vianney Andrew Yiga following his successful Ph.D. defense that happened yesterday Monday 3rd October 2022 at the College of Engineering, Design, Art, and Technology (CEDAT).
His Thesis was titled; Thermal Stability of Fiber- Reinforced Polylactic Acid Composites for Flameretarded Applications.
The candidate was supervised by Eng. Dr. Michael Lubwama and Eng. Dr. Peter W. Olupot both from the Department of Mechanical Engineering, at CEDAT.
Dr. John Wasswa, Department of Chemistry, College of Natural Sciences (CONAS), Makerere University was the opponent that interrogated the candidate to enable a clear understanding of the study.
Makerere University Launches National Parenting Draft Manual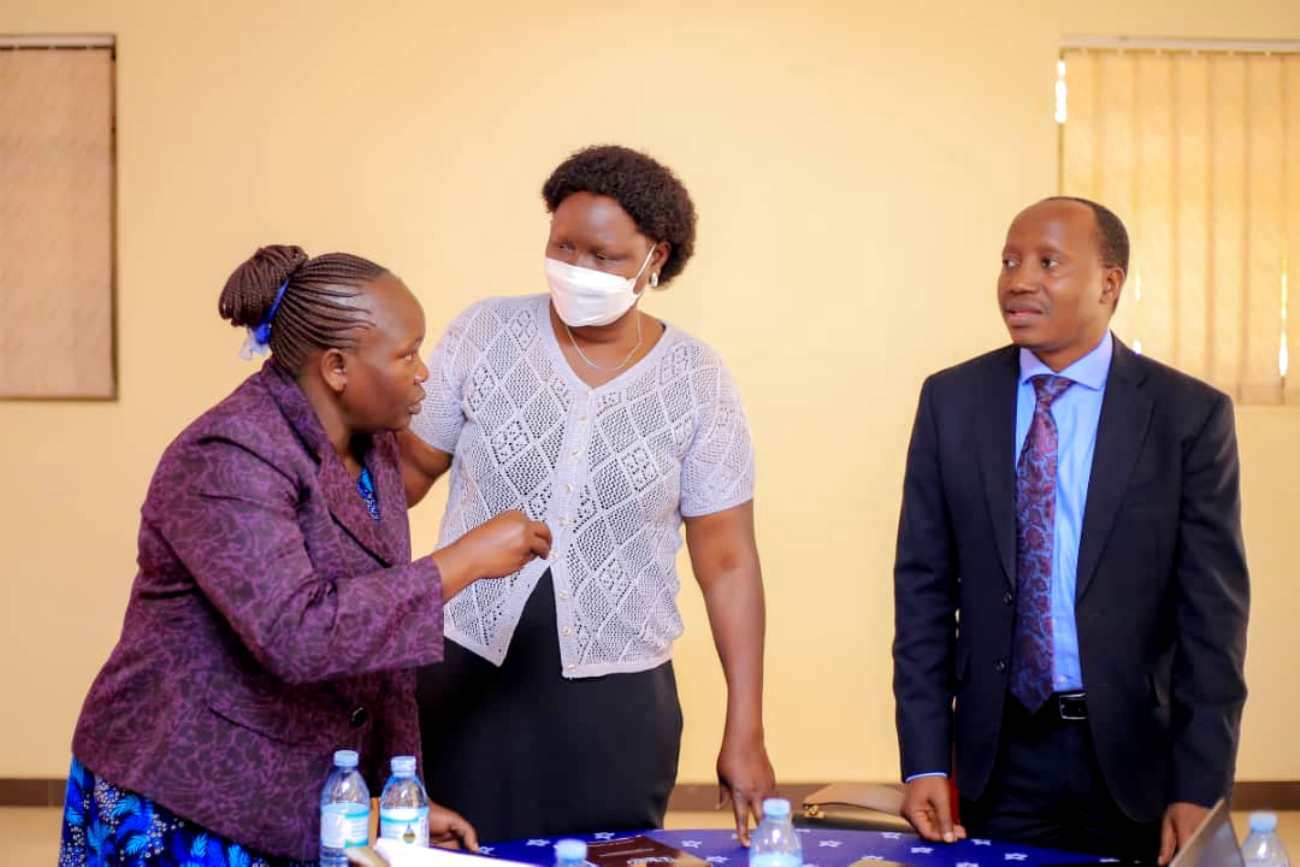 By Agnes Namaganda
On July 22nd 2022, Makerere University–Child Health and Development Centre (Mak–CHDC) launched a draft manual for the National Parenting Standards. The Centre has been working together with the Ministry of Gender, Labour and Social Development (MGLSD) with funding from UNICEF (United Nations Children's Emergency Fund), to develop standards that are agreeable to all organisations in the country that are involved in parenting work. The draft manual was being presented to members of a consortium that brings together all these organisations together, called the Parenting Agenda Consortium.
"We produce many documents and they are shelved," Irene Ayot Chono, who was speaking on behalf of UNICEF said. "We hope that this document will not be one of them," she emphasized.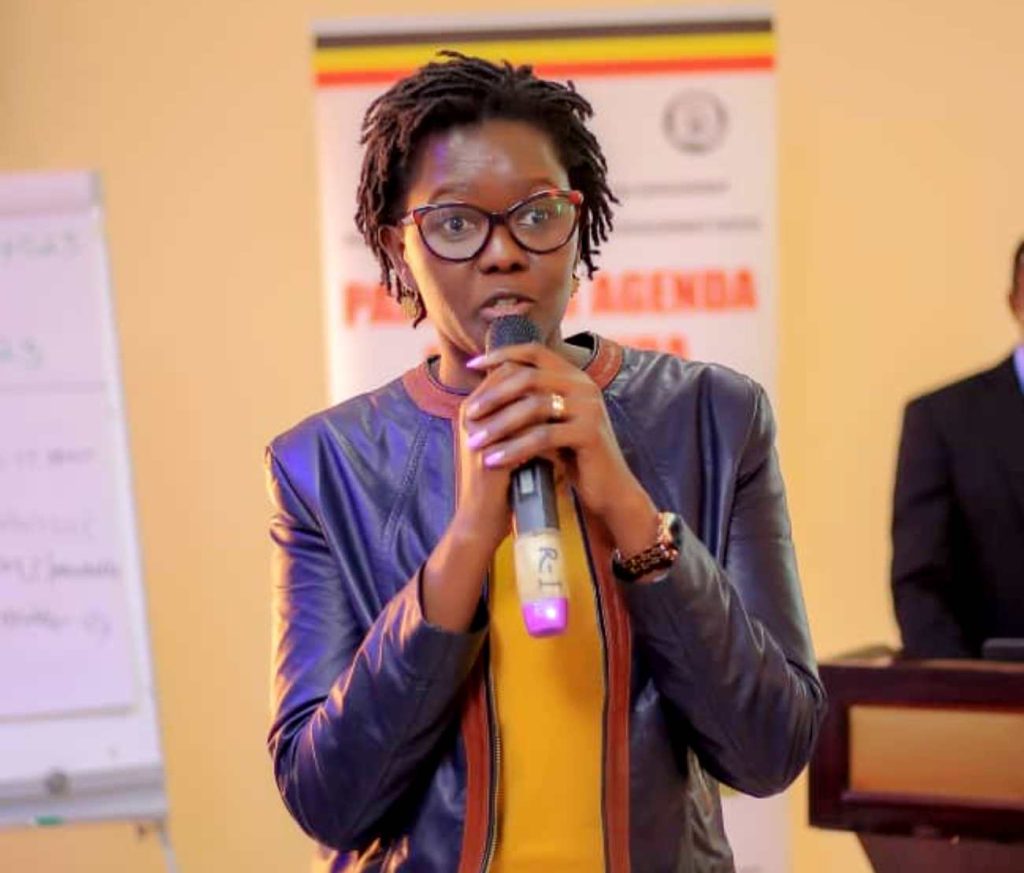 Dr. Godfrey Siu, the Principal Investigator from Mak-CHDC who presented the draft manual to participants, emphasized that if any organization is doing parenting work, there should be a minimum package that they should offer.
Draft Manual Content
The manual which will have several modules. These modules will be delivered face-to-face in 1.5 hour sessions. Some of these include; Module 6 which will focus on "understanding responsible masculinity and fatherhood" and on "understanding the concept of head of family."The draft manual also proposed that Module 11 focuses on Parenting in the 21st Century. Some of the sessions in this module will include Children and Technology, Contemporary Influence on Children and Modernity, Culture and Morality.Module 9 will focus on Parenting for Adolescents and some of the suggested sessions within this module are Needs for Adolescents and The Art of Communicating with Adolescents. Module 5 will focus on Preventing Violent Parenting and Promoting Alternative Discipline Strategies while Module 10 will be about Parenting to Address the Mental Health for Children and Adults.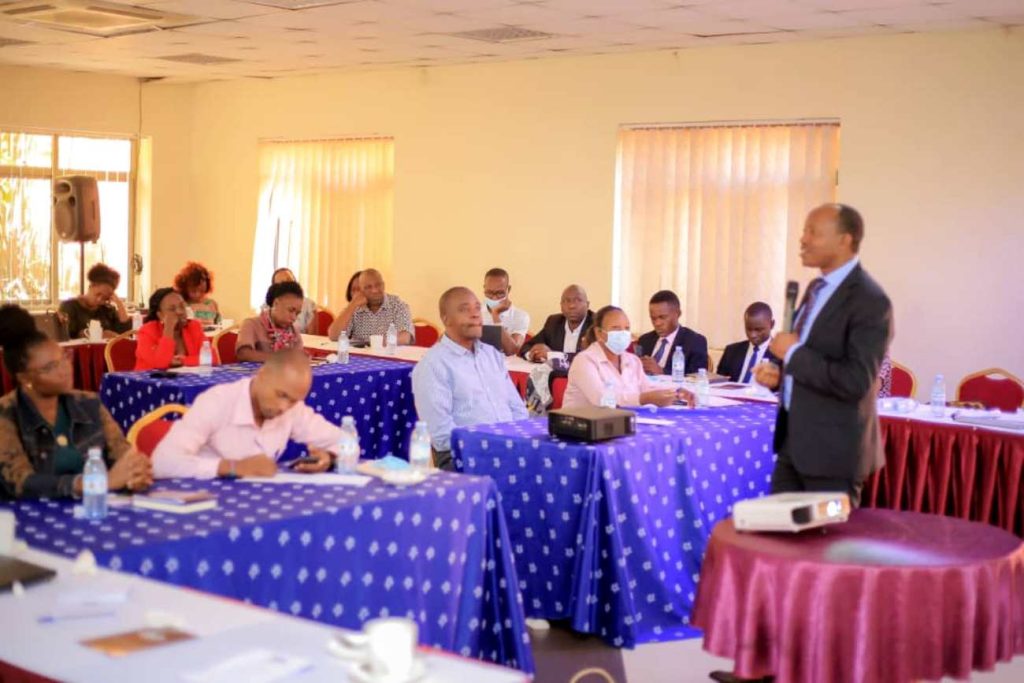 Participants' suggestions
After the presentation, participants raised several suggestions for discussion and consideration. These included whether there should be a module on spirituality since Uganda is a strongly religious nation. There was also the concern of how children in remand homes should be parented. Another concern raised by a participant was as to whether teachers who make an undeniable contribution to parenting, should be taken through the parenting manual.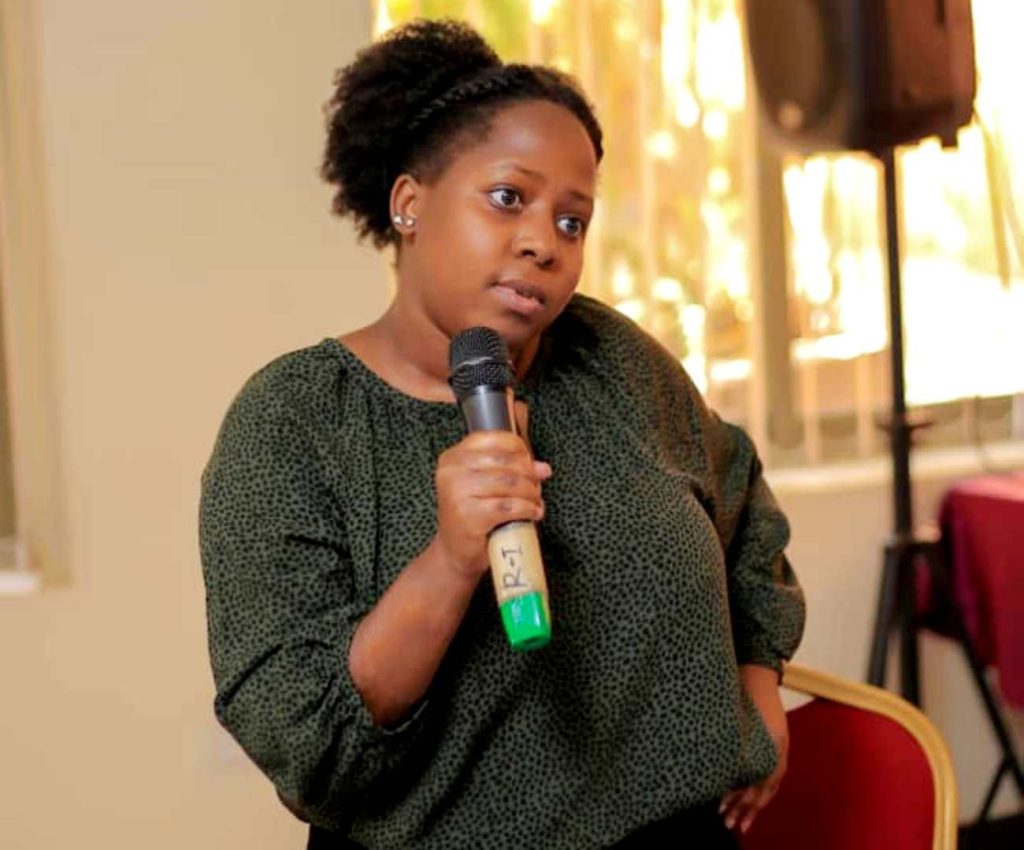 In her closing remarks, Ms. Juliana Naumo Akoryo, the Director of Cultural Affairs at the Ministry of Gender, Labour and Social Development (MGLSD) said that the manual is for the parenting organisations to utilize and not for MGLSD.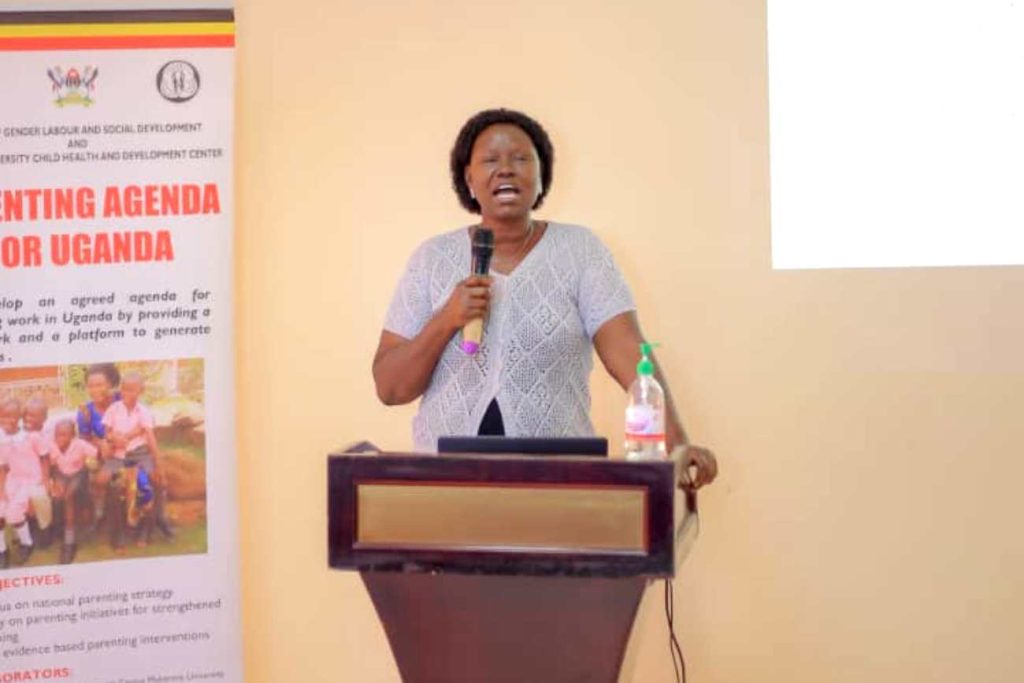 Ms. Chono also adjured the team behind the manual to use picture illustrations in the manual that can be relatable by the Ugandan parents.
Contact: Agnes Namaganda – agnesvioletnamaganda@gmail.com
Launch of Mak-RIF Round 4 Awards & PhD Call for Proposals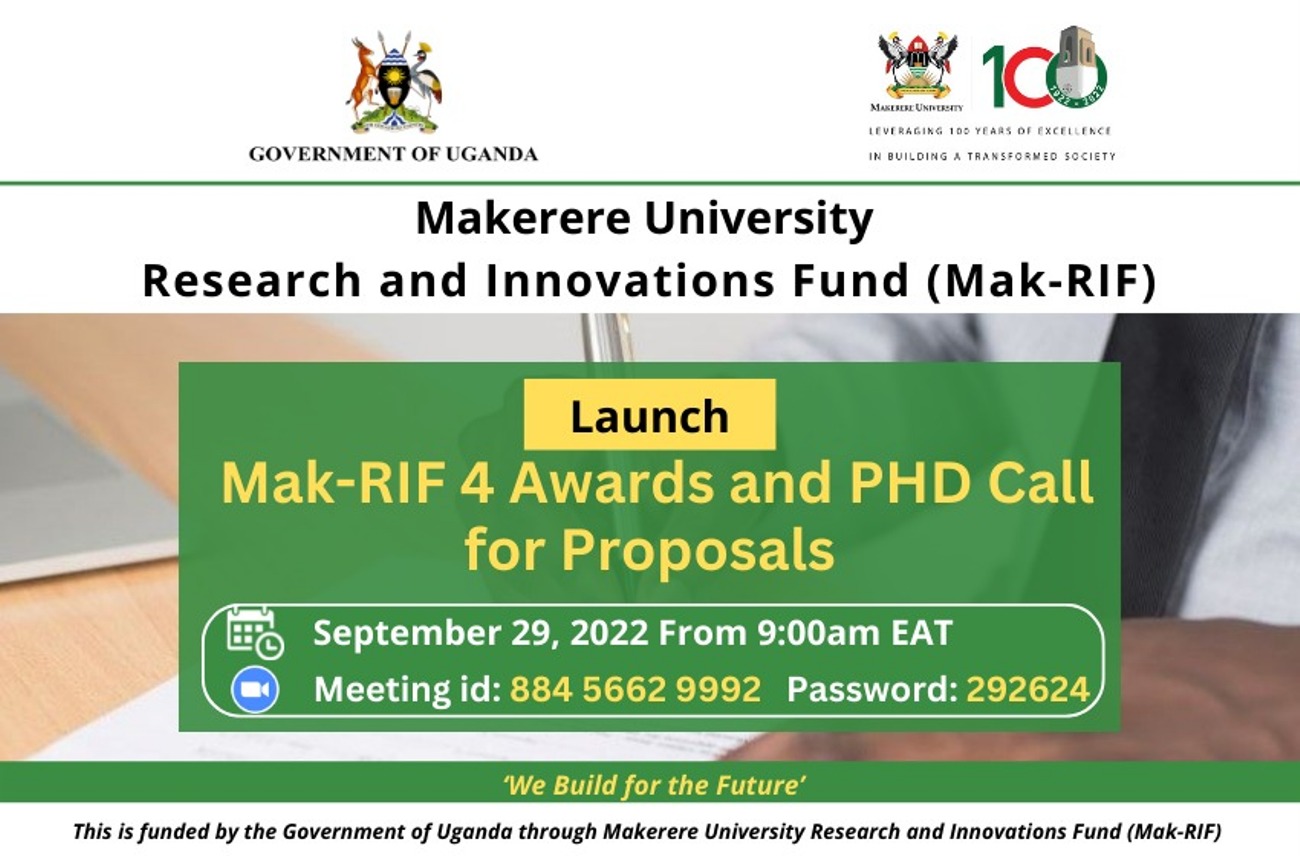 Makerere University received funding from the Government of the Republic of Uganda, earmarked to support high impact Research and Innovations. This unique initiative arose after engagements between the top University Management and the Government of Uganda. This fund illustrates the increasing importance that the Government attaches to Research and Innovation as a driver of development and transformation. The objective of the fund is to increase the local generation of translatable research and scalable innovations that address key gaps required to drive Uganda's development agenda. 
In the Financial years 2019/2020, 2020/2021 and 2021/2022 the Government of the Republic of Uganda through Mak-RIF has funded implementation of over 750 multidisciplinary research and innovations within the various Colleges, while engaging multiple stakeholders within and outside Makerere University. The Grants Management Committee (GMC) has finalized the award process for the Mak-RIF round 4 call for funding for this Financial Year 2022/2023.
The Grants Management Committee (GMC) hereby invites you to the Launch of the Mak-RIF Round 4 awards and PhD Call for Proposals scheduled to take place tomorrow Thursday 29th September 2022 from 9:00 to 10:00 a.m. EAT. 
Please use the following details to join the launch.
Register in advance for this meeting:
https://us06web.zoom.us/meeting/register/tZwpcu-urDIjE9ZgxdsbEmA2IkNMMiJVECt_ 
Meeting ID: 884 5662 9992
Password: 292624