Mak enters Research & Training Partnership with Somali National University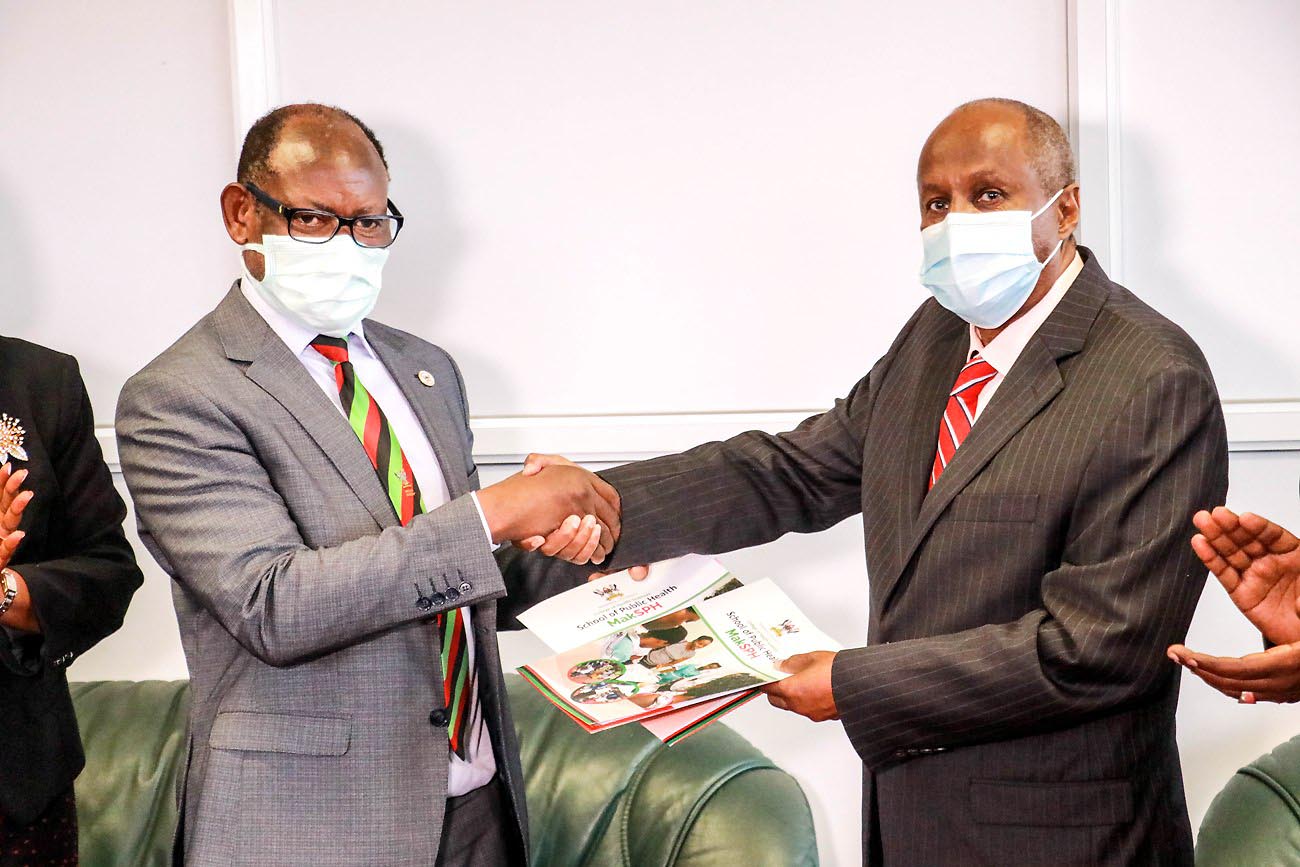 Makerere University – Mak and Somali National University (SNU) on Monday 21st November 2021) signed a Memorandum of Understanding (MoU) that will commence a collaboration between the two African Universities.
The signing ceremony took place at Makerere University between Professor Hassan Omar Mahadalle, the Rector of Somalia National University and his Ugandan counterpart Professor Barnabas Nawangwe, the Vice Chancellor of Makerere University. The Somali Ambassador to Uganda, H.E. Ali Mohamud Mohamed witnessed the signing.
Professor Barnabas Nawangwe said the two institutions have agreed to collaborate in research and training.
The agreement will enable Makerere University through its School of Public Health (MakSPH) under the College of Health Sciences support Somali National University which is currently pioneering its public health training and research program at its Faculty of Medicine and Health Sciences.
Makerere has since 1984 implemented training and research in public health and will through this partnership support efforts to enhance Somali National University's capacity to provide high quality graduate and undergraduate training in public health and facilitate collaborative research by both students and faculty at both universities.
Speaking at the signing ceremony, Professor Buyinza Mukadasi the Director, Directorate of Research and Graduate Training, Makerere University said he was happy that Somali National University had chosen Makerere University as a potential collaborator.
"We are not the only University but we are an old University with very important lessons we can share with you. We are happy that now you have come to formally establish working relations with us," said Prof. Buyinza.
He further expressed Makerere's readiness to support SNU through this partnership and hailed Professor Rhoda Wanyenze, the Dean of MakSPH for initiating discussion with the embassy and University.
He cited that the Embassy of Sweden in Uganda had already interested Makerere University to work with and support universities in Somalia especially in areas of research.
"Makerere University is a very old institution and we want to really work together with institutions in the region that have the same vision and mission. Ours is not only to build research capacity but actually how do we inform national policy. I am happy that Rector has requested us to set up a research office and systems. We are very much willing and available, once you formally make that request to the Vice Chancellor," he said.
The Vice Chancellor walked his visitors through a brief history of Makerere University and how it started as a humble technical institution in 1922, citing that it has trained thousands of people and impacted a lot of lives through edge cutting research.
"We currently have 37,000 students. We had actually reached 50,000 students a few years back but there was an outcry that we did not have the facilities to manage the numbers so we started reducing the numbers. And we are still reducing gradually because we want to reduce the number of undergraduates and increase the number of graduates. We think that the optimum number will be about 25,000," said Prof. Nawangwe said.
According to Prof. Nawangwe, Makerere University wishes to collaborate with Somali National University in every area in order to learn from each other. "You have chosen to start collaboration in the area of public health which is a very important area for our region because of our very fast population growth and the challenges we are going to face, climate change and new diseases and so on. But we are open to collaborate in all the other areas," he said.
Sweden through SIDA has supported Makerere University to develop capacity and research, supporting over 400 staff to acquire PhDs.
Prof. Hassan Omar Mahadalle, the Rector of Somalia National University requested Makerere University to support the university in establishing research systems
"We appreciate the hospitality. We look forward to working with Makerere University. Somali National University was created in 1950, about 28 years after Makerere University was created. We were one of the largest universities in Sub-Saharan Africa before a civil war broke out in 1991. At that time, we had about 11 schools. When war broke out, everyone who was involved in education left for overseas. The University was reopened in 2014 after relative peace and stability and since 2014, we have established 12 Faculties and I am here now six months as a Rector," said Prof. Omar Mahadalle.
He added that; "We were very shy when we were asking for this MoU and we limited ourselves in public health but in fact we need help in every College. We need support in Medicine, we need support in Education, we need support in Engineering, we need support in general Sciences, all our faculties need capacity building support. We will appreciate"
The Somali Ambassador to Uganda, H.E. Ali Mohamud Mohamed said Somalia has stabilized and the country is resuming to empower universities to continue training and research.
"Somalia is now a peaceful country courtesy of countries with troops under bodies like AMISOM, and one of them is Uganda. We thank President Museveni and all the Uganda government for the support. Now 80% of Somalia is peaceful. There is nothing to worry about if your teams wish to come to Mogadishu," said H.E. Ambassador Mahamud Mohamed.
He also said it was a great privilege for Somali National University to partner with one of the best universities on the continent citing that it has produced several of the region's leaders as well as those in currently under the Somali government.
"I am glad and privileged today to witness the signing of the MOU between two great institutions and I thank everyone who has been able to see this come through."
Professor Rhoda Wanyenze said the School of Public Health at Makerere University is a founder member of the Association of School of Public Health in Africa, citing that it would be important for SNU to join as well.
She added that MakSPH is working towards integrating Sustainable Development Goals, being a member of SDG Cluster 3 of the International Association of Universities (IAU), created under the auspices of UNESCO.
"IAU has mapped out clusters for each Sustainable Development Goal and we are a set of universities that are doing this. We coordinate the Cluster and we represent Africa on that Cluster for SDG3. There are also other members from other continents like Western Sydney University, Karolinska Institutet several others. Each continent has a University," said Professor Wanyenze.
The Somali delegation also had Dr. Mohamed Gedi Qayad, Dean Faculty of Health Science & Tropical Medicine, Mr. Abdulwahab M. Salad, Director School of Public Health & Research, Mr. Ismail Abdullahi Ibrahim, Director of Social & Student Affairs Office at Somali National University and Mr. Liban Hussein, the Educational Attache Somali Embassy.
Dr. Fredrick Makumbi, the Deputy Dean MakSPH said; "We are very excited about the MoU with you. The School of Public Health where you are is one of the 29 Schools in the 10 Colleges with nine academic programs with more than 800 students. We are proud of being part of public health research and innovations and we have extensive partnerships. We proud that you are going to be part of this amazing network of partners."
In this three-day visit, the delegation of Somali National University paid a courtesy call to Principal, Deputy Principal, and other Deans in the College of Health Sciences, Mrs. Winifred Kabumbuli, the Dean of Students Makerere University (Mak) and held talks with MakSPH Heads of Department to discuss way forward as well as interfacing with Somali Embassy and Makerere University Somali Students.
Article originally posted on MakSPH website.
A Successful Ph.D. Defense by Vianney Andrew Yiga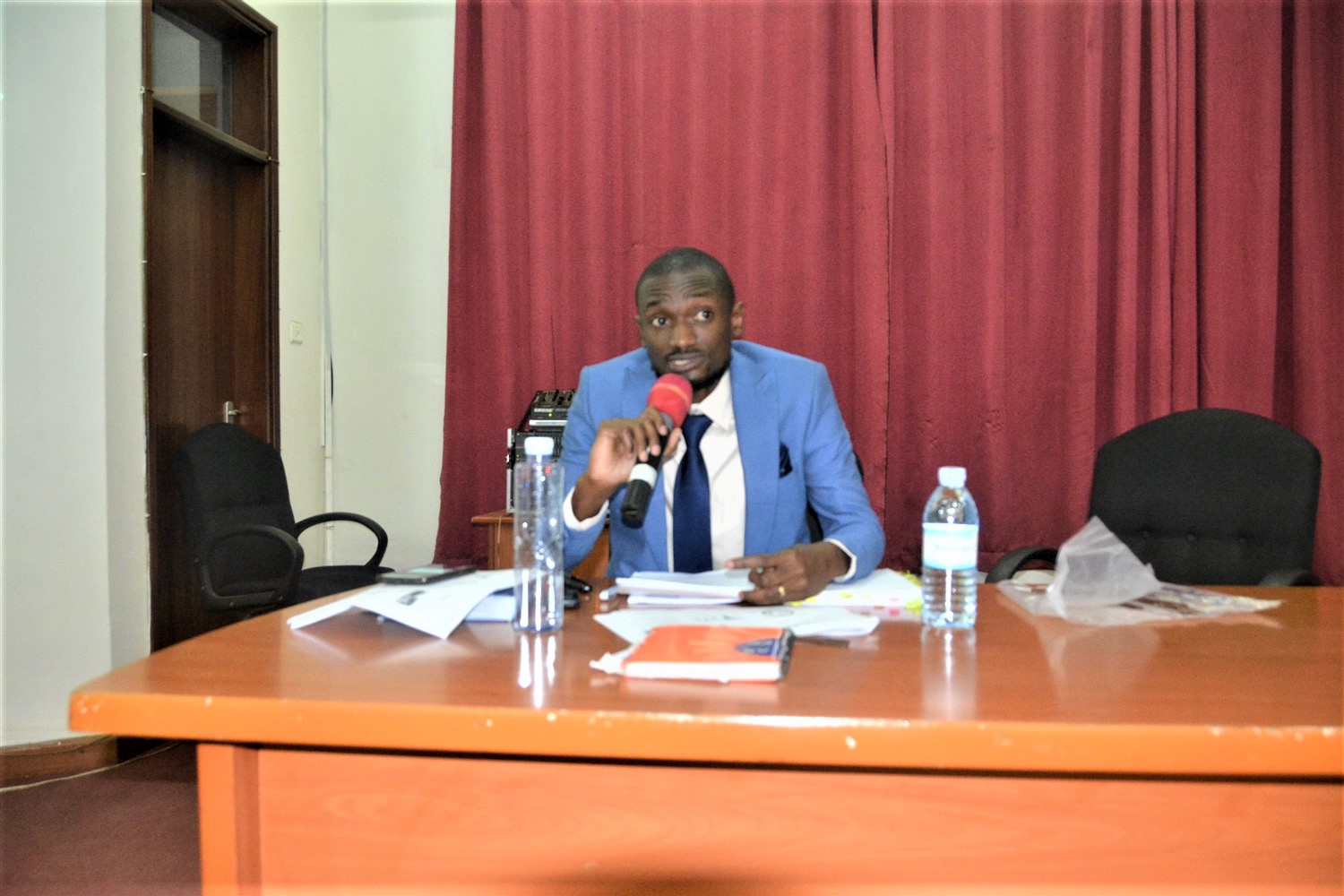 The CEDAT community is proud to share our congratulations to Vianney Andrew Yiga following his successful Ph.D. defense that happened yesterday Monday 3rd October 2022 at the College of Engineering, Design, Art, and Technology (CEDAT).
His Thesis was titled; Thermal Stability of Fiber- Reinforced Polylactic Acid Composites for Flameretarded Applications.
The candidate was supervised by Eng. Dr. Michael Lubwama and Eng. Dr. Peter W. Olupot both from the Department of Mechanical Engineering, at CEDAT.
Dr. John Wasswa, Department of Chemistry, College of Natural Sciences (CONAS), Makerere University was the opponent that interrogated the candidate to enable a clear understanding of the study.
Makerere University Launches National Parenting Draft Manual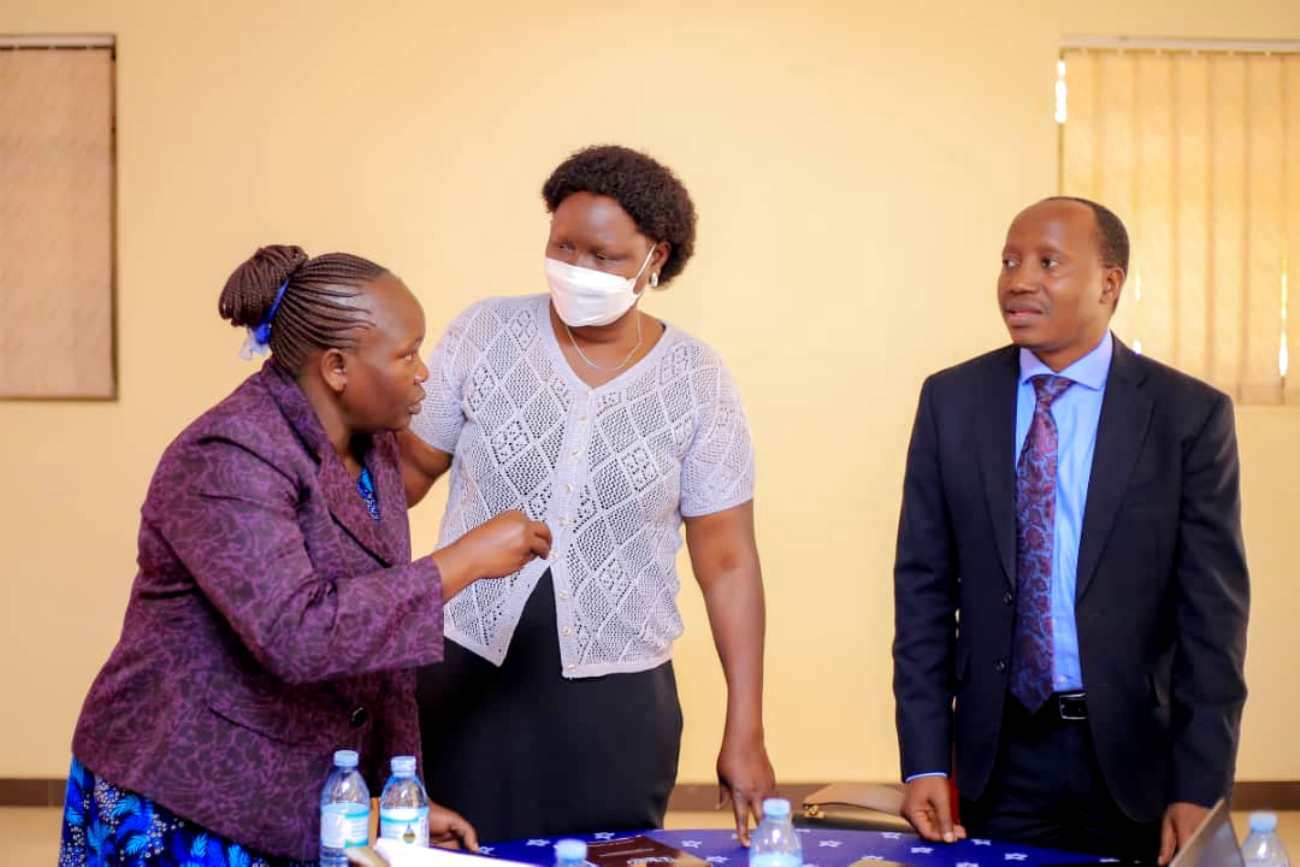 By Agnes Namaganda
On July 22nd 2022, Makerere University–Child Health and Development Centre (Mak–CHDC) launched a draft manual for the National Parenting Standards. The Centre has been working together with the Ministry of Gender, Labour and Social Development (MGLSD) with funding from UNICEF (United Nations Children's Emergency Fund), to develop standards that are agreeable to all organisations in the country that are involved in parenting work. The draft manual was being presented to members of a consortium that brings together all these organisations together, called the Parenting Agenda Consortium.
"We produce many documents and they are shelved," Irene Ayot Chono, who was speaking on behalf of UNICEF said. "We hope that this document will not be one of them," she emphasized.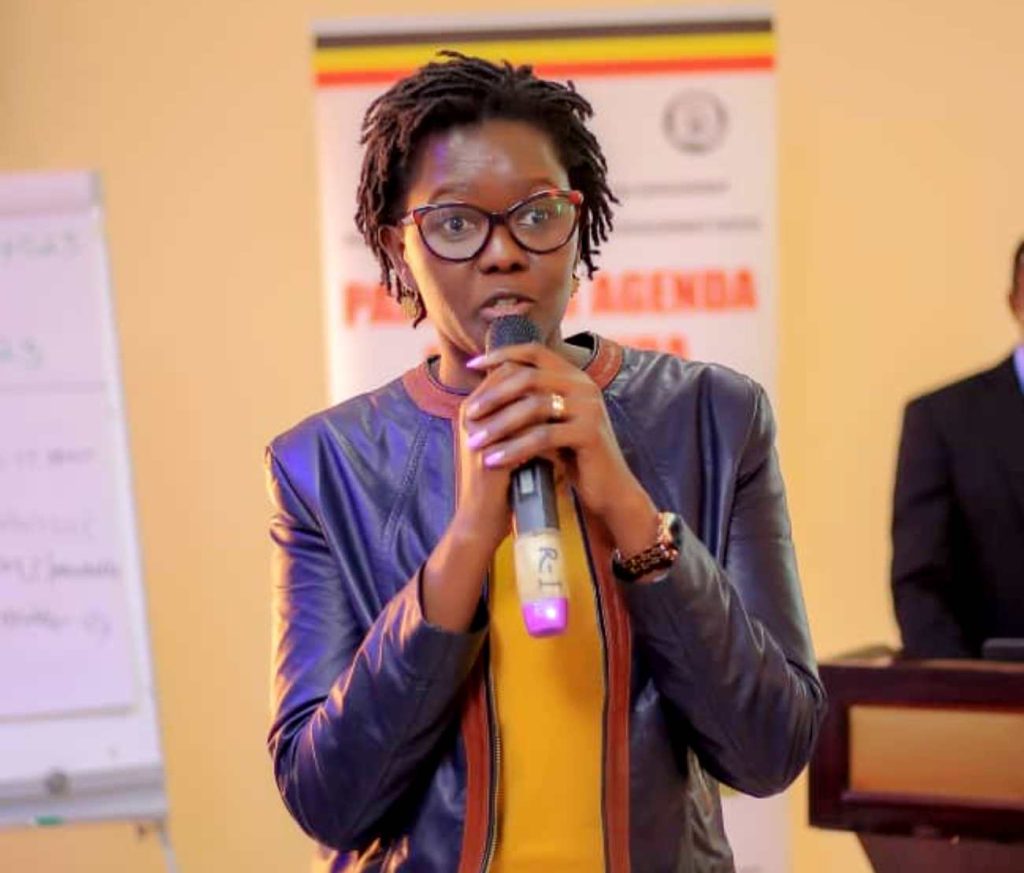 Dr. Godfrey Siu, the Principal Investigator from Mak-CHDC who presented the draft manual to participants, emphasized that if any organization is doing parenting work, there should be a minimum package that they should offer.
Draft Manual Content
The manual which will have several modules. These modules will be delivered face-to-face in 1.5 hour sessions. Some of these include; Module 6 which will focus on "understanding responsible masculinity and fatherhood" and on "understanding the concept of head of family."The draft manual also proposed that Module 11 focuses on Parenting in the 21st Century. Some of the sessions in this module will include Children and Technology, Contemporary Influence on Children and Modernity, Culture and Morality.Module 9 will focus on Parenting for Adolescents and some of the suggested sessions within this module are Needs for Adolescents and The Art of Communicating with Adolescents. Module 5 will focus on Preventing Violent Parenting and Promoting Alternative Discipline Strategies while Module 10 will be about Parenting to Address the Mental Health for Children and Adults.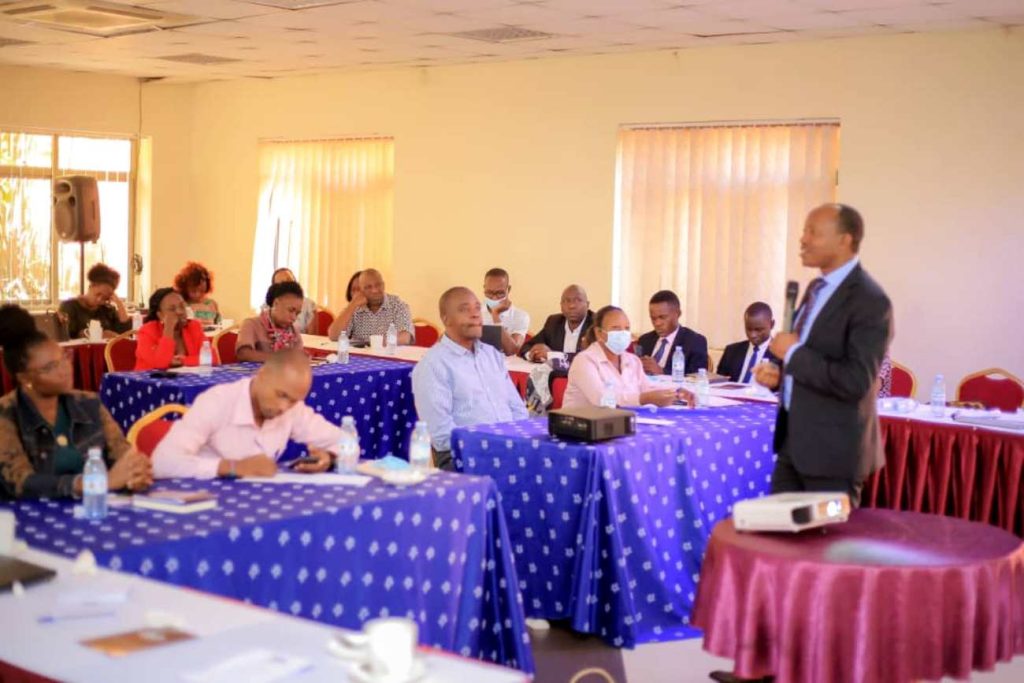 Participants' suggestions
After the presentation, participants raised several suggestions for discussion and consideration. These included whether there should be a module on spirituality since Uganda is a strongly religious nation. There was also the concern of how children in remand homes should be parented. Another concern raised by a participant was as to whether teachers who make an undeniable contribution to parenting, should be taken through the parenting manual.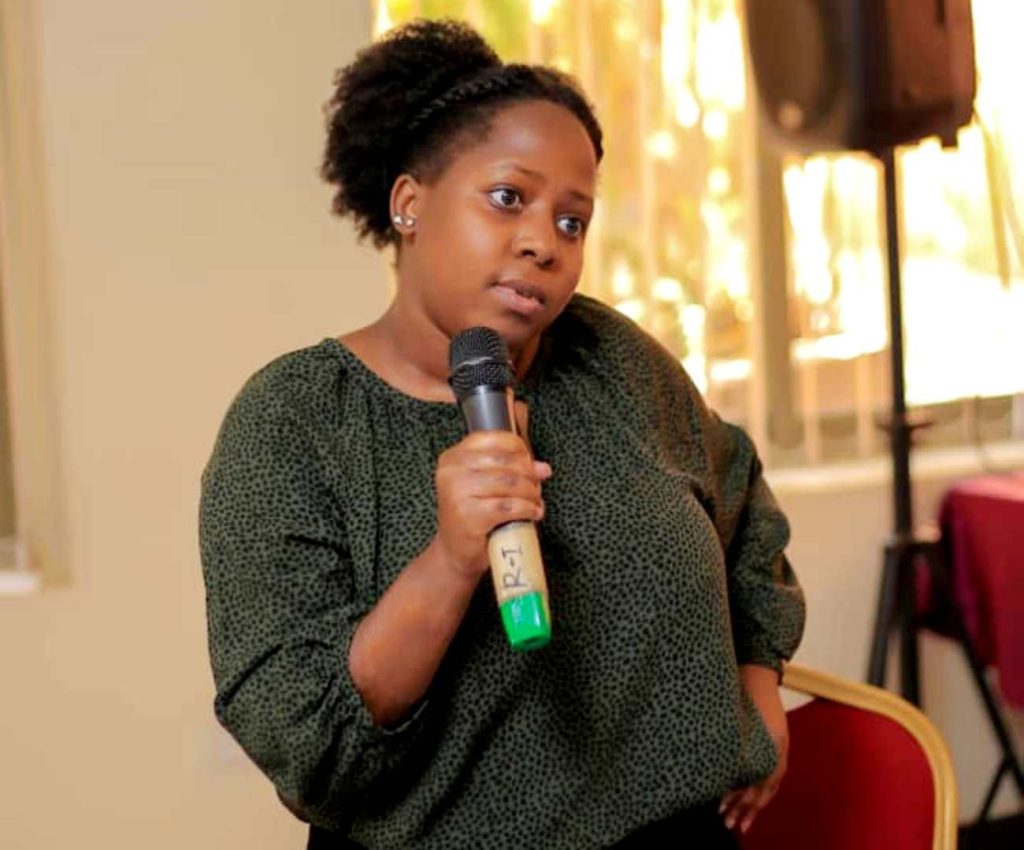 In her closing remarks, Ms. Juliana Naumo Akoryo, the Director of Cultural Affairs at the Ministry of Gender, Labour and Social Development (MGLSD) said that the manual is for the parenting organisations to utilize and not for MGLSD.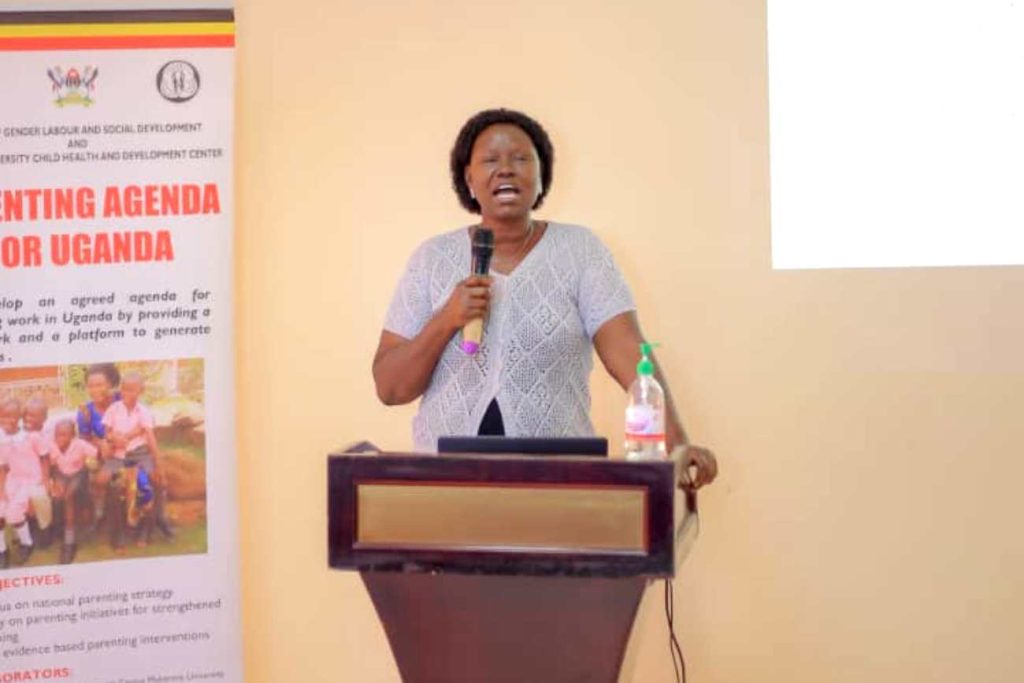 Ms. Chono also adjured the team behind the manual to use picture illustrations in the manual that can be relatable by the Ugandan parents.
Contact: Agnes Namaganda – agnesvioletnamaganda@gmail.com
Launch of Mak-RIF Round 4 Awards & PhD Call for Proposals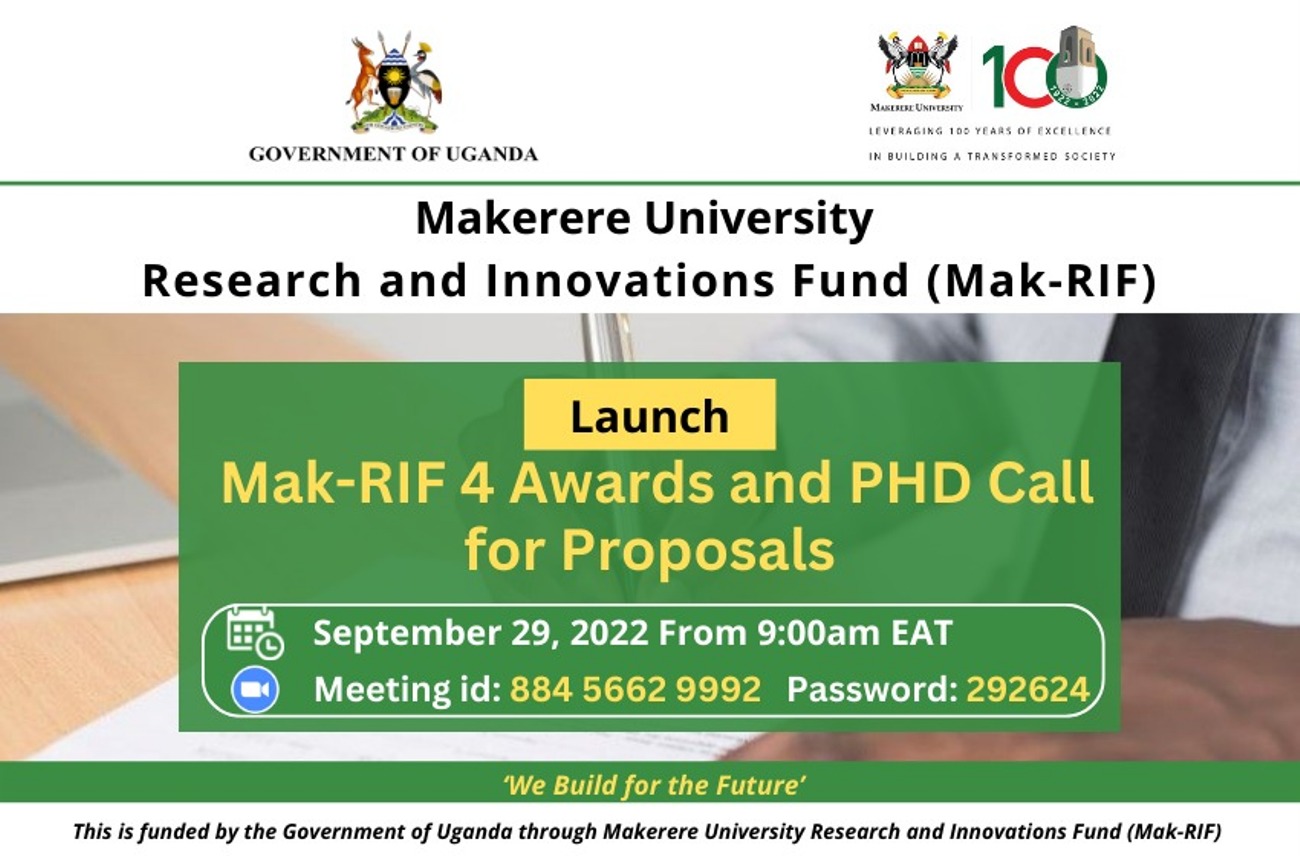 Makerere University received funding from the Government of the Republic of Uganda, earmarked to support high impact Research and Innovations. This unique initiative arose after engagements between the top University Management and the Government of Uganda. This fund illustrates the increasing importance that the Government attaches to Research and Innovation as a driver of development and transformation. The objective of the fund is to increase the local generation of translatable research and scalable innovations that address key gaps required to drive Uganda's development agenda. 
In the Financial years 2019/2020, 2020/2021 and 2021/2022 the Government of the Republic of Uganda through Mak-RIF has funded implementation of over 750 multidisciplinary research and innovations within the various Colleges, while engaging multiple stakeholders within and outside Makerere University. The Grants Management Committee (GMC) has finalized the award process for the Mak-RIF round 4 call for funding for this Financial Year 2022/2023.
The Grants Management Committee (GMC) hereby invites you to the Launch of the Mak-RIF Round 4 awards and PhD Call for Proposals scheduled to take place tomorrow Thursday 29th September 2022 from 9:00 to 10:00 a.m. EAT. 
Please use the following details to join the launch.
Register in advance for this meeting:
https://us06web.zoom.us/meeting/register/tZwpcu-urDIjE9ZgxdsbEmA2IkNMMiJVECt_ 
Meeting ID: 884 5662 9992
Password: 292624