Prof. Noble Banadda Laid to Rest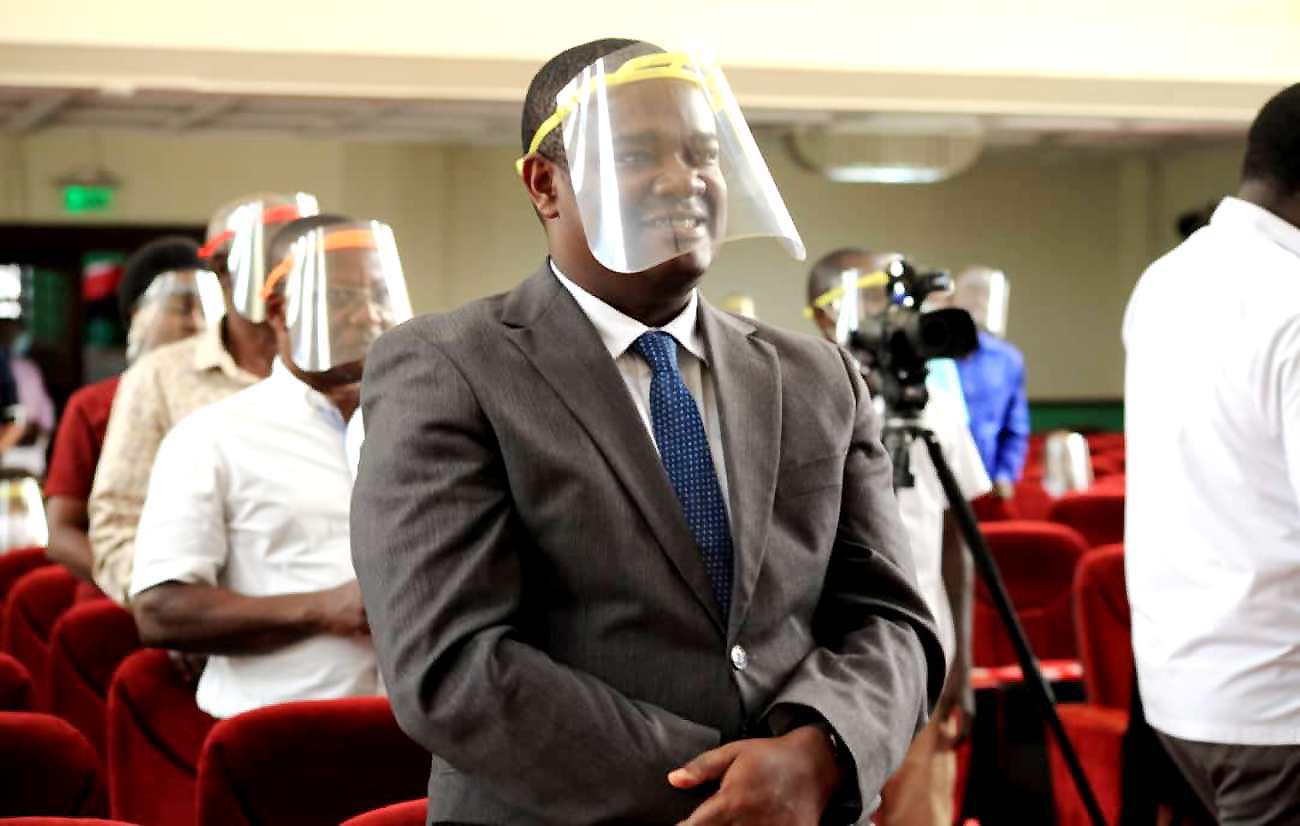 Prof. Noble Banadda has been laid to rest at his ancestral home at Lukooge Sempa, Luweero District.
Prof. Banadda succumbed to COVID-19 on 1st July, 2021 in a Kampala hospital. The celebrated professor was buried on Sunday 4th July 2021 and his funeral service relayed to hundreds of mourners within Uganda and the diaspora via zoom.
Banadda's sendoff was attended by representatives from Government, Makerere University, Uganda Petroleum Authority, different educational, religious, research institutions, family members, friends, old boys and girls among others.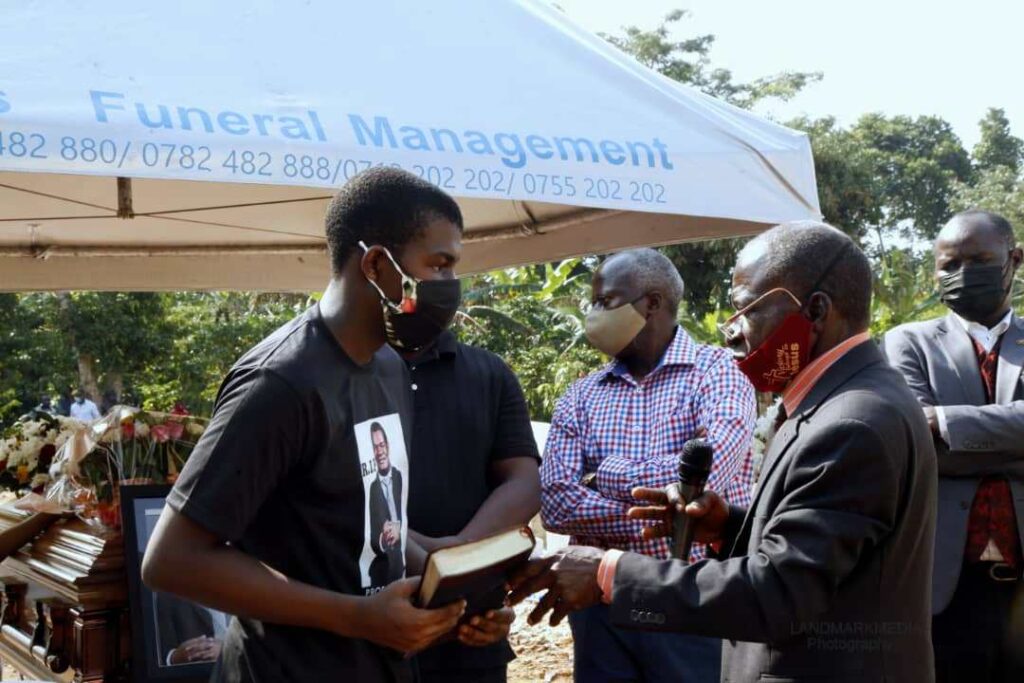 The service was performed by the Seventh Day Adventist Church of Uganda (SDA) led by Pastor George William from Lukooge parish assisted by Pastor Maber Paul from Katikamu SDA Secondary School, Pastor Sonko Fred and Pastor John Ssempa.
Pastor George described the demise of Prof. Banadda as a great loss to academia, the country, the church and family.
He however said, death is not an end, imploring the aggrieved to hold onto Jesus Christ , who conquered death, the only comforter and one that will come again to judge the living and the dead.
In his sermon the pastor told mourners that when the Messiah comes, every sad situation, challenges and predicaments will be no more. Citing Isaiah 61.1, the pastor said at his coming, the Messiah will proclaim God's freedom to those that are bound and give joy to the grieving
He said whereas the law demands that we die, thanks to the Messiah as written in John 3:16, whoever believes in Him shall have eternal life.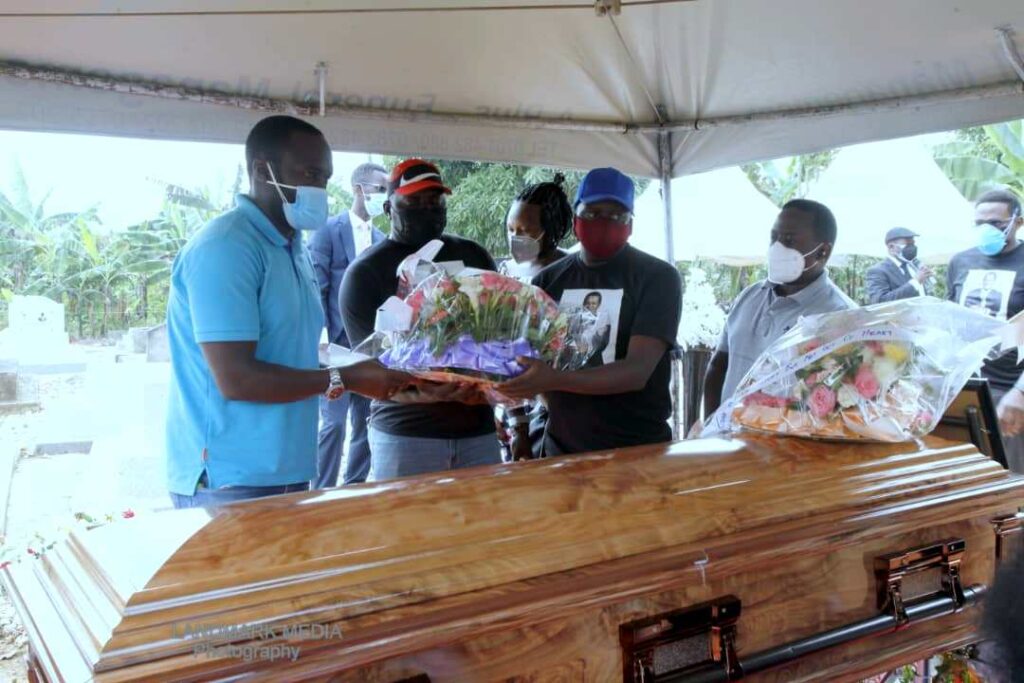 Paying their last respects, mourners described Banadda as not just an ordinary professor, but a researcher, innovator, generous, a wonderful friend, humble, dependable and dedicated worker, a legend and true genius of the times.
Speaking on behalf of Makerere University, the Dean School of Food Technology, Nutrition and Bioengineering Dr. Abel Atukwase conveyed apologies on behalf of the Principal and Vice Chancellor who were not able to make it to the send-off due to earlier scheduled commitments.
Dr. Atukwase delivered a message of condolence from the college and the school saying, the university had earlier held a church service on 2nd July 2021 in honor of Prof. Banadda's contribution to the university adding that, the Vice Chancellor's condolence message had been circulated on different social media platforms.
Dr. Atukwase said the University was greatly saddened by the passing on of Prof. Banadda as a colleague, a mentor and a teacher.
Banadda, the Dean said, joined the university as a part time lecturer in the then Department of Food Science and Technology in 2006 and later in 2011 he was appointed full lecturer and quickly rose through the ranks. He was promoted to full professor under the fast track promotion in 2012 given his robust research profile.
"He served diligently as a Professor of Agricultural and Bio systems engineering, teaching and conducting research and secondly as the Head of Department and, by the time of his death, he was left with two months to the end of his second term as Head in August 2021.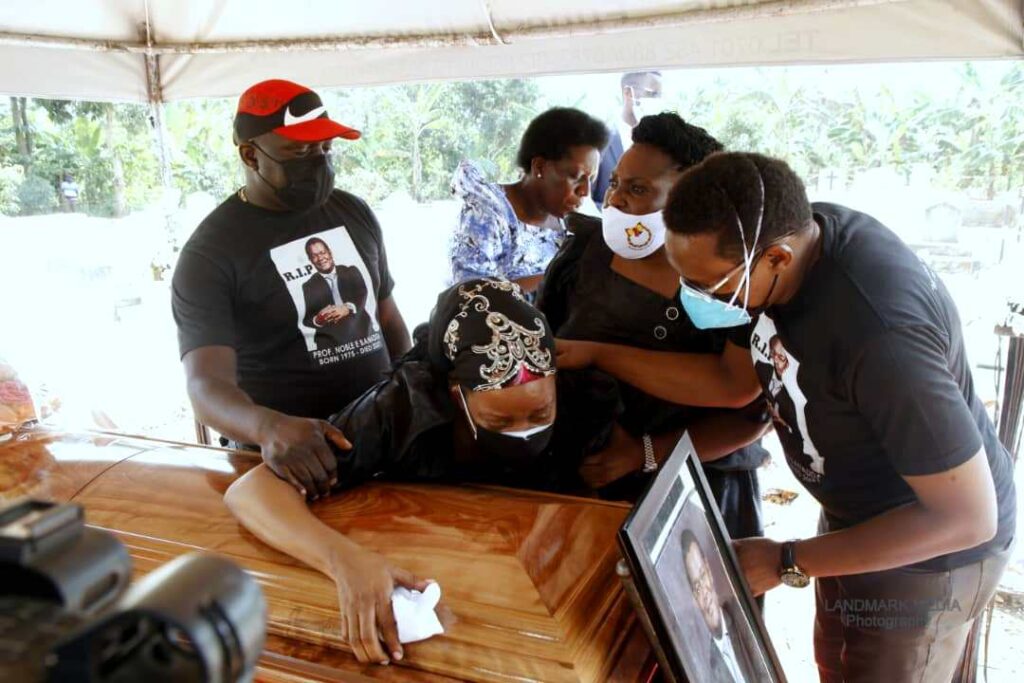 He served as member of the University Senate and represented the School on different national and international fora. He was a prolific researcher and one who won many accolades that led to the growth of the school.
He supported and mentored staff and students, sourced for scholarships, supervised students and provided guidance," Dr. Atukwase said.
He pledged that the School and the University would work hard to continue with Prof. Banadda's legacy of research excellence given that he worked with a strong dedicated team of staff and students.
He encourage the bereaved family with Psalm 18:2 to hold onto the Lord as the fortress and the rock in whom they should take refuge.
The President SDA in Uganda Dr. Matte Daniel told mourners that in the midst of the heavy hearts due to this bereavement, they should turn to Jesus as the only hope in this world.
"We share our heartfelt condolence for the loss of a beloved father, son, dependable worker and very dedicated citizen of Uganda and member of the University and Church.
We have been cheated of a humble, passionate, respectful, honest and committed man. Death is evil and cruel and the biggest enemy of the human race.
Before death we are all vulnerable and helpless. The only logical and sensible lesson is that man needs God", Dr. Matte stated.
Ernest Rubondo from the Petroleum Authority of Uganda said, Banadda was a very responsible man who served as Board Member on the technical, governance and audit committee of the oil and gas sector.
Rubondo said Banadda was nominated by the President and had been the Board Member that oversaw supervision of the Executive Director and management.
"He gave a lot of advice to the Authority, was critical by virtue of being an academician and very inquisitive in the quest to learn. He was full of strength, innovative and a very cheerful and humble person,
His contribution to Uganda's gas and oil sector specifically to the Authority's mandate will be missed. His commitment has enriched the authority.
The notable aspects during his service include his contribution to the preparation of the country's report 2020.
He offered technical insights in the development of the state-of-the-art petroleum data center to handle the country's data and information", Rubondo remarked.
Rubondo said it will be difficult to replace him in many roles and responsibilities he has been handling adding that, his career growth to full professor at the age of 37 and the Papal Award were significant reflections.
He said God takes good people early and it is only human that the bereaved accepted his death as written in Romans:8:28.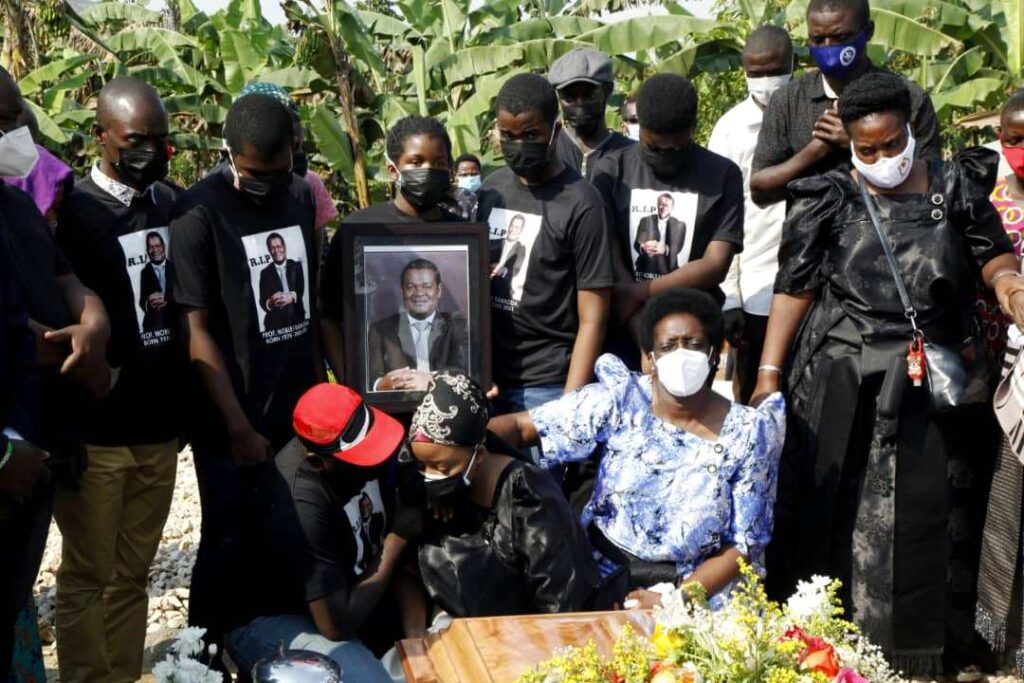 Speaking on behalf of the deceased friends, Moses Mayanja also Prof. Banaddas Best man said Prof. Banadda was an inspirational and trustworthy friend.
"We first met in 1988 at Bugema Secondary School and even when we separated after senior four, he kept in touch. I dropped from the academic line to join business but he inspired me until I went back to school for a Bachelor's degree in Economics and later did a Masters.
Banadda had a rare trait of trust and commitment. He has served his family, church, community and the nation in different capacities and in Munyonyo where he lived, he was engaged in the welfare of members. I have lost a friend with whom we shared a lot", Mayanja said.
Speaking on behalf of the family, Dr. Jimmy Kitumba said they had lost a pillar in the clan, a brother, friend, a father who was also the heir to his father.
"I have lost a brother, a generous, supportive and a uniting factor" Dr. Kitumba said.
Dr. Kitumba thanked Makerere University, the Petroleum Authority of Uganda, the various institutions, friends and relatives for the physical, financial and moral support accorded during Banadda's hospitalization and clearance of the medical bills.
Prof. Banadda is survived by wife Dr. Beatrice Namaganda Banadda, and three children Daniel Mayombwe Banadda, David Lutaaya Banadda and Joy Deborah Nalutaaya Banadda.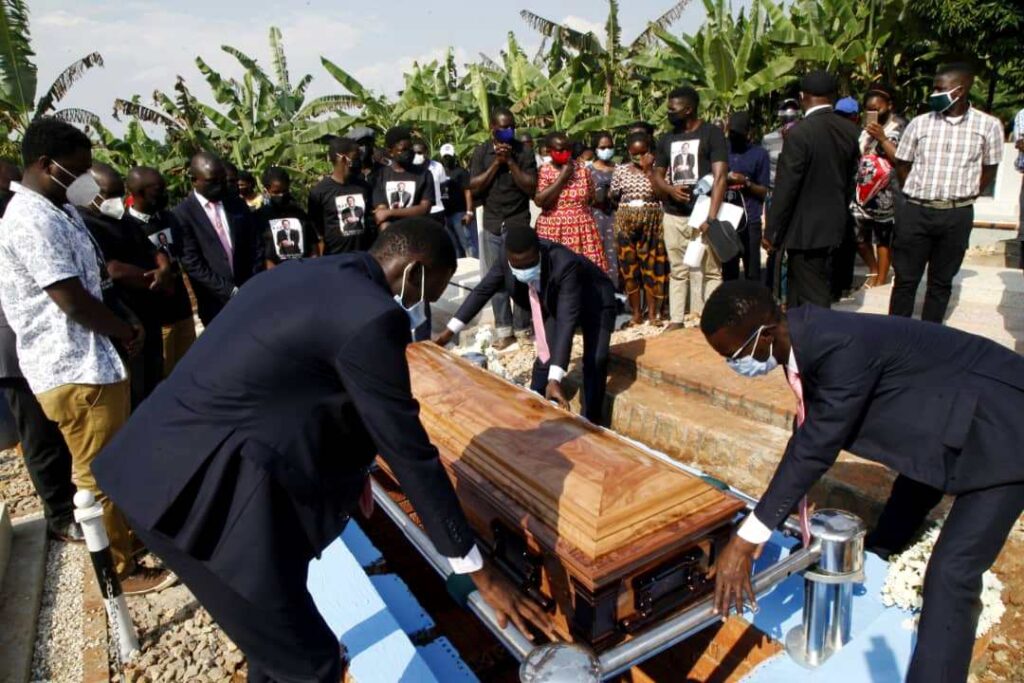 In their tribute read for them, the children described their father as Papa who was loving, caring and one that was very much interested in knowing what they would like to become in future.
"…Father was a very hard working man and loved the family. He always asked us what we want to be and told us to look at him as an example. He told us that life is full of challenges but it is fair if you attain an education. Now, it is up to us to write a chapter in our lives.
My mother is special and hardworking and she has never got enough sleep. This time, she is going to be working very hard and alone for our life," parts of the children's tribute read.
The widow Dr. Beatrice Namaganda Banadda said the late developed complications on 29th May 2021, three days after receiving his second jab of the COVID-19 vaccine on 26th May 2021 and started complaining of a sore throat, body weakness, sweating and breathing problems. These led to his hospitalisation in the ICU at Case hospital where he battled the disease for about four weeks until 1st July when he passed on.
Mrs. Banadda thanked all for standing by the family during the difficult times.
"Noble was my best friend and husband, he was the best father, he was the best everything he did for his family
He provided for everything. Everything I wanted, he would provide more. I don't know where to go from here being that he has been everything. You let me fly and then my wings are cut, I don't know.
Noble I really thank you for everything you did. I really hope and pray that God receives you in his boardroom and hope you can rest in real peace", Dr. Beatrice Banadda bid farewell to her husband.
May the Almighty God strengthen Beatrice, the children and entire family.
Farewell Prof. Noble Banadda, Rest in Peace.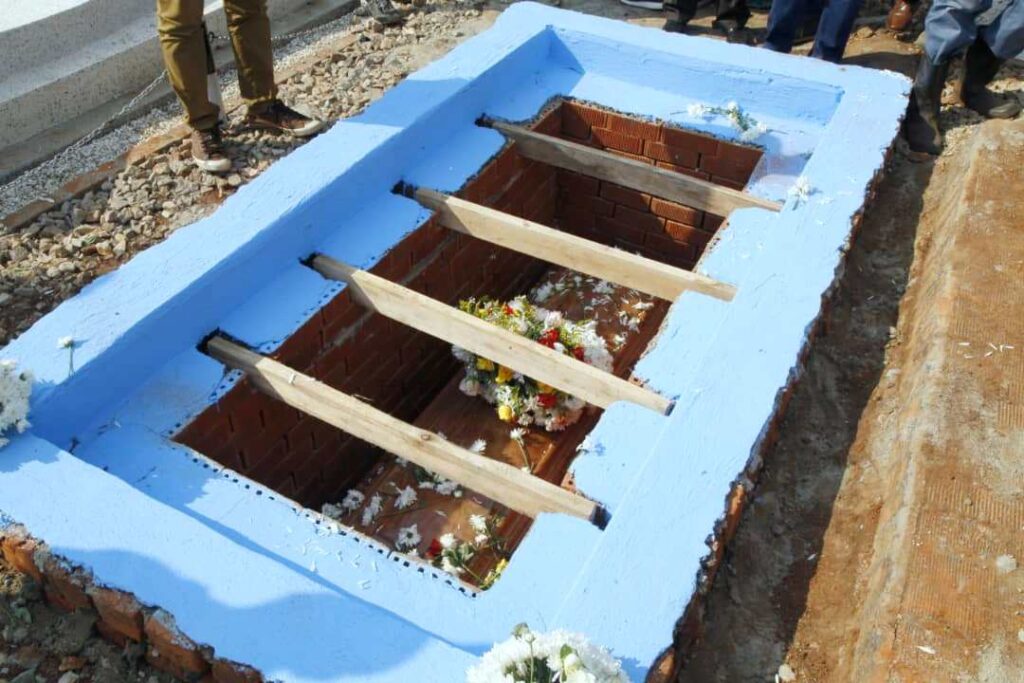 Compiled by;
Jane Anyango,
Principal Communication Officer, CAES
Photography Courtesy of Landmark Media
Related articles
Innovations using low cost locally available materials for point of use water treatment system unveiled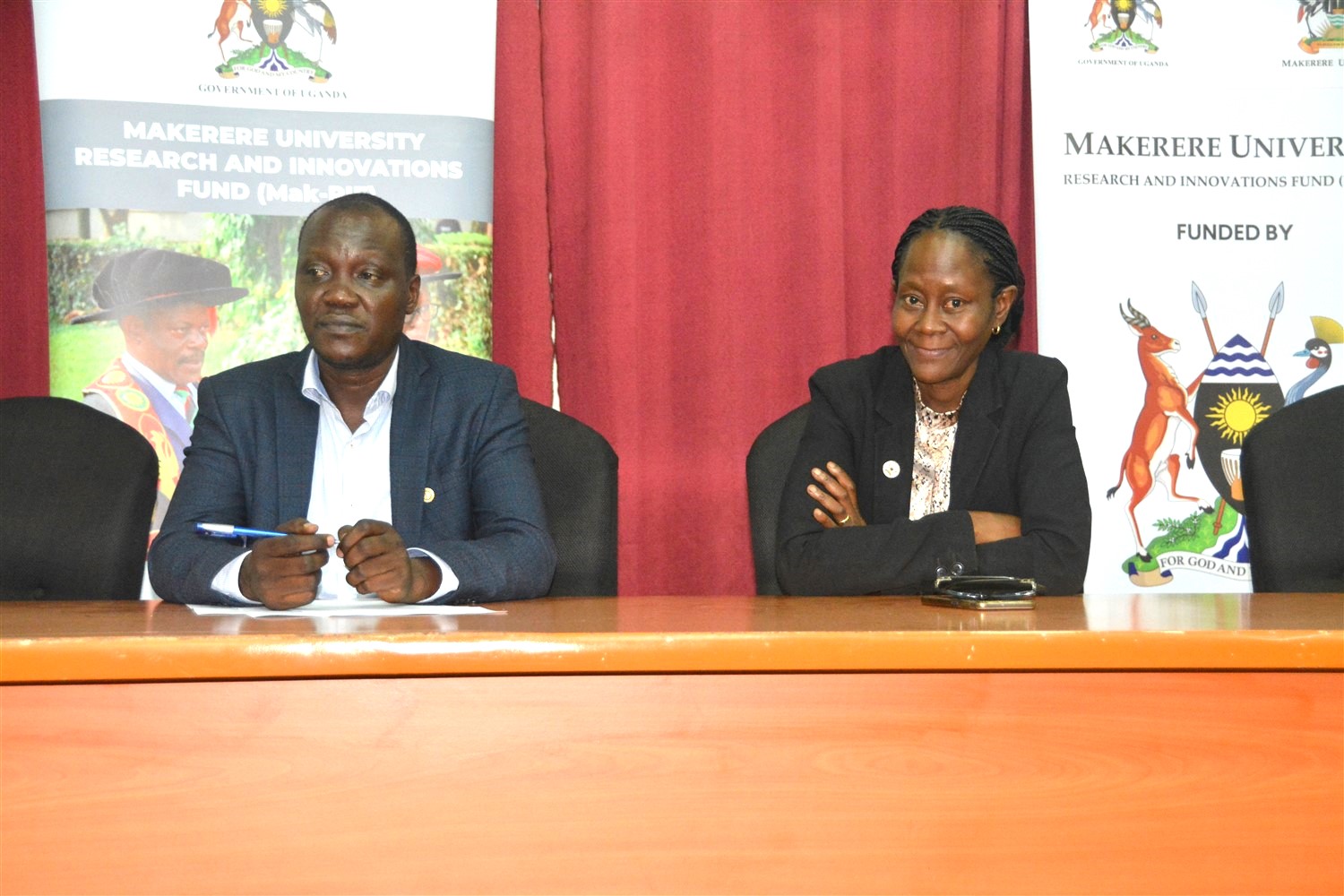 The College of Engineering, Design, Art and Technology (CEDAT) conducted a Research Dissemination of two studies aimed at the Development of Materials for point of use water treatment systems.
The investigations were conducted by a team of researchers comprised of P. W. Olupot, H. M. Kalibbala, E. Menya, G.M. Wangi, J. Jjagwe, J. Wakatuntu, M. Turyasingura, R. Walozi, C. Kanyesigye and R. N. Kulabako.
The dissemination event held on Wednesday 29th November 2023 follows the successful completion of two MakRIF supported Research projects namely; Development of rice husk based granular activated carbon for point-of-use water treatment systems and Development of zeolite-based nanocomposite filters for drinking water treatment.
Apac District gains from CEDAT's Research on Piloting a Rural Broadband Connectivity Model and Efficacious patient management system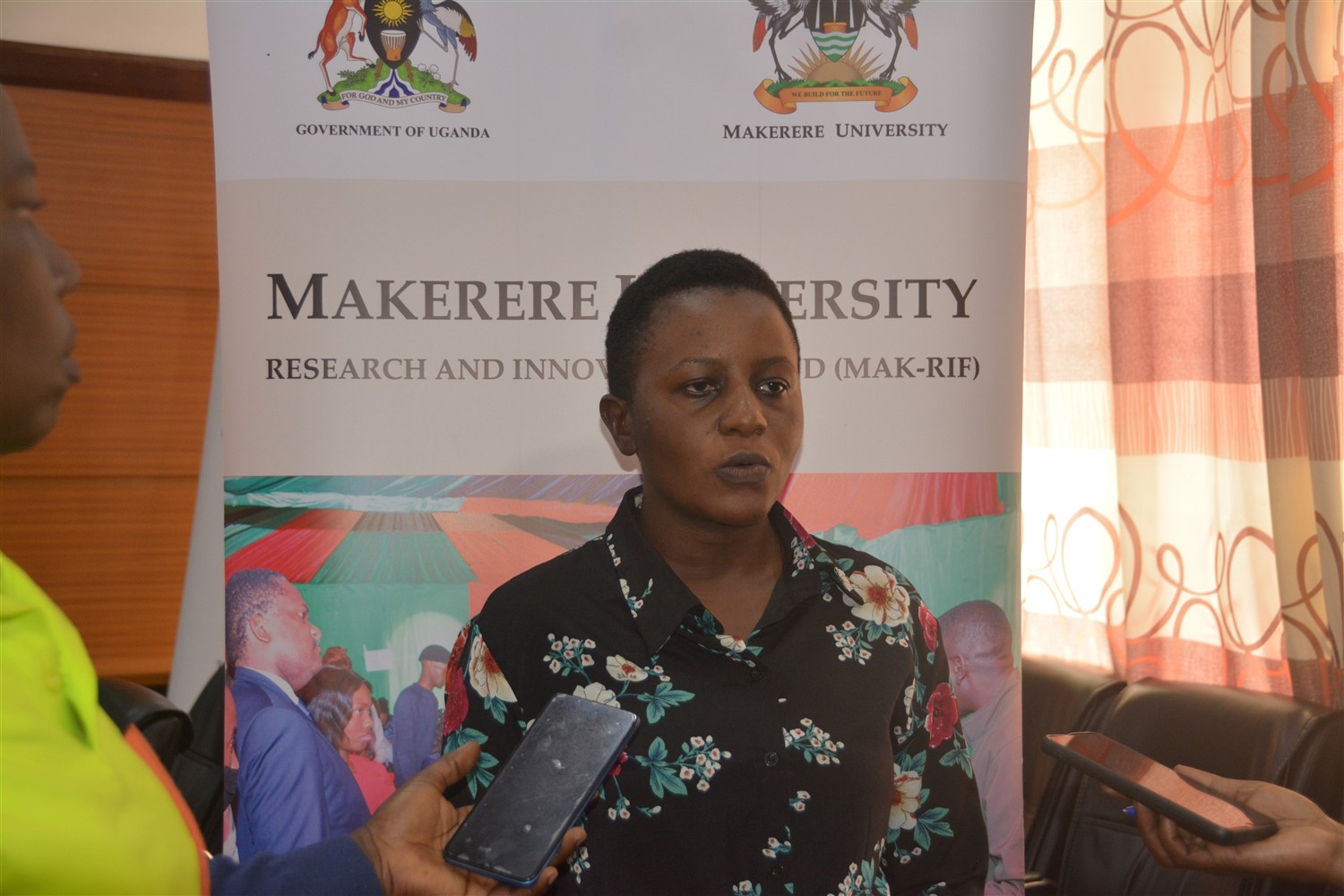 The School of Engineering at the College of Engineering, Design, Art and Technology (CEDAT) shared findings of research that was conducted in Apac Districts through two projects namely Piloting a Rural Broadband Connectivity Model (RCBM) and Efficacious patient management system (EPMS).
The findings of the research sponsored by the Government of Uganda through the Makerere University research and Innovation Fund(MakRIF) were disseminated during a dissemination seminar held in the College on Friday 24th November 2023, where it was revealed that  Apac the host District greatly benefited from the services that not only led to the increased uptake of internet services but also gained through other socio economic areas.
Application Forms for Admission to Public Universities 2024/2025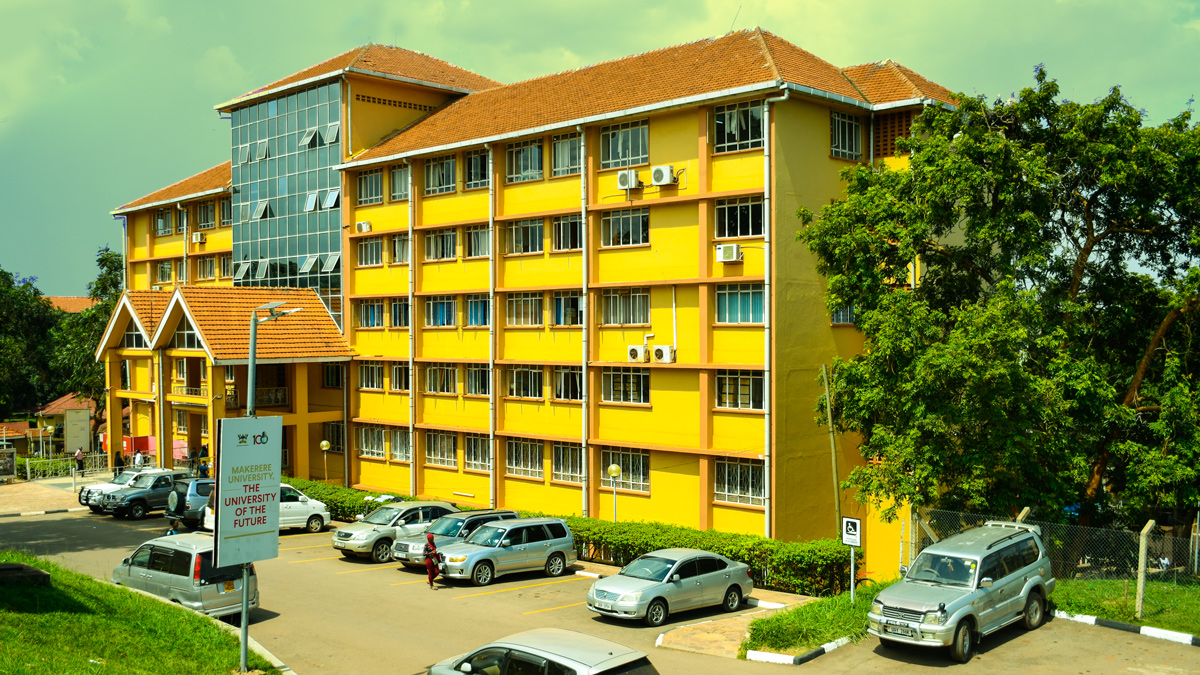 The Academic Registrar, Makerere University informs all Head Teachers of A 'Level schools that application forms for admission to public universities for senior six candidates (UACE 2023) for the 2024/2025 academic year will be ready for collection from the university from Monday 4th December, 2023.
The application forms should be collected from the Office of the Academic Registrar, Senate Building, Level 3, Makerere University.
Issuing of the application forms will start on Monday, 4th December 2023 on payment of a non-refundable application fee of Uganda Shs. 52,000/=(fifty two thousand Uganda shillings only) per application form.
You are advised to get a pay reference number (PRN) using the ACMIS system (http://pay.mak.ac.ug) to enable you pay the application fees in any bank used by Uganda Revenue Authority (URA).
The forms are for Ugandans only.
Please note that only Head Teachers or their authorized representatives will be served.
The closing date for submitting the completed application forms will be Wednesday 31st January, 2024.
Prof. Buyinza Mukadasi
ACADEMIC REGISTRAR