Mak Staff Vaccination for COVID-19 Kicks Off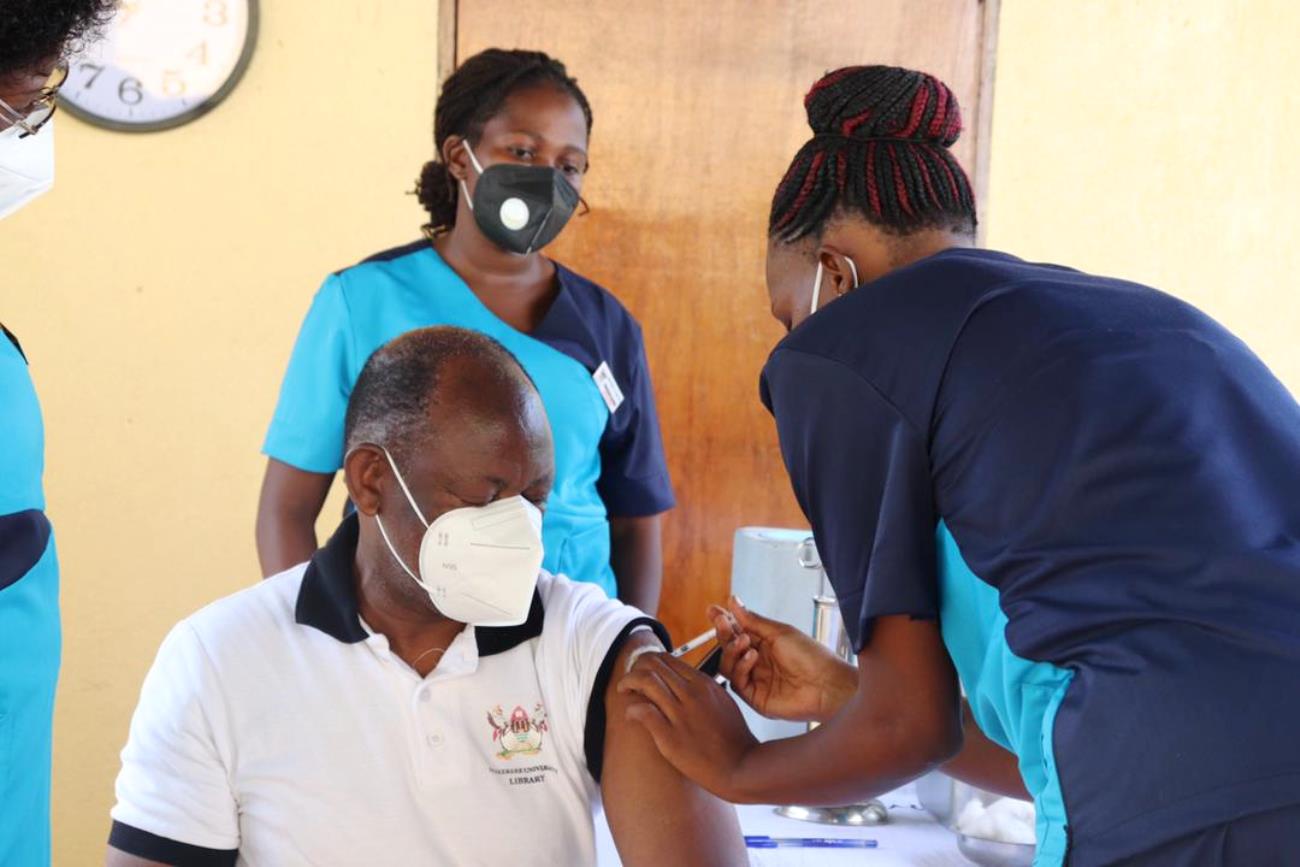 By Judith Grace Amoit, Brenda Namata & Davidson Ndyabahika
Makerere University through the University Hospital has today March 26, 2021, rolled out vaccination of its staff.
This is also in conjunction with the Ministry of Health, Kampala Capital City Authority -KCCA and World Health Organization -WHO, starting with staff from the College of Health Sciences and administrative units at the University Hospital. The exercise is deemed to occur between 9:00 AM and 03:00 PM.
Prof. Barnabas Nawangwe, the Vice-Chancellor of Makerere University, upon receiving his jab, urged all staff to get the vaccination and affirmed its safety.
"I have just received the first Jab for COVID-19 vaccine here at the Makerere University Hospital. I want to assure all Makerere Community, all Ugandans that the Vaccine is safe," Professor Nawangwe said after receiving the jab.
"Please make sure that you get your jab if you are in the priority group because this is the only opportunity you have to ensure that you are protected. Please come according to the schedule that you have received," he added.
Dr. Josaphat Byamugisha, Associate Professor and Director of University Hospital upon receiving his jab also appealed to staff to heed the call and take the chance to receive the vaccine.
According to Dr. Byamugisha, Makerere University Hospital has received 500 Jabs to kick-start the process. He says they intend to vaccinate all the 3,150 Makerere University staff.
"I want to encourage the University community to come and get the vaccine. The information available is that this vaccine is safe and it is going to protect all of us from this severe disease. So it is very important that each one of us endeavors to come and get the vaccine. It is labor-intensive and so we would like people to adhere to the schedule provided," Dr. Byamugisha said.
The Hospital Director adds that; "We must say we are very grateful to the Ministry of Health, Kampala Capital City Authority, and the WHO whom we are very closely collaborating with in terms of training, vaccinations, and follow-up in case there is any side effects."
This reassurance informs a public doubt towards the AstraZeneca vaccine following said side effect severity and withdrawal of vaccine uptake by some western countries and African like Congo. The WHO has since cleared the vaccine citing that the benefits of the AstraZeneca vaccine outweigh its risks and recommended its continued use.
The Chaplain, St. Francis Chapel, Rev. Onesimus Asiimwe speaking after receiving the jab urged the Christians to embrace the COVID-19 vaccination campaign.
"I have just received the COVID-19 jab here at Makerere University Hospital. And so far, so good. No immediate reaction. In fact, one of the things, I feared most other than the effects was the pricking of my body but it was done so gently, professionally. So, I want to encourage you friends, St. Franciscans, Makerere University community, and fellow citizens to respond to this call," Rev. Asiimwe said.
He adds; "You need to be safe. There has been a lot of conspiracy theories about the vaccine but I want to encourage you to take this vaccine and be safe because COVID-19 is an enemy and God has provided a solution through the vaccine. God Bless you and prepare to receive yours."
As of 24th March 2021, Uganda's cumulative confirmed COVID-19 cases were 40,751. A total of 46,444 vaccinated persons against COVID-19. The Minister for Health, Hon. Dr. Jane Ruth Aceng says that government plans to cascade this vaccination process until the entire population is covered to prevent severe disease and death.
"We thank the COVAX facility and the Government of India for enabling Uganda to access the initial 964,000 doses of the AstraZeneca vaccine. So far, a total of 663,520 doses have been distributed to all districts in the country," Dr. Aceng noted.
The exercise follows a consultative meeting on Friday, March 19, 2021, between Makerere University communications officers, University Hospital representatives, and the Ministry of Health team.
Led by Dr. Driwale Alfred, the assistant Commissioner Vaccines and Immunization (UNEPI), the meeting aimed at developing schedules for the effective rollout across all the nine colleges of the institution.
During the consultative meeting, Dr. Driwale related that Ministry Health had arranged and trained people along local government structure to implement the vaccination activities and to advocate and sensitize leaders and create awareness on COVID-19 vaccination.
''We got six members in five teams of vaccinators per district and this is in rural districts, so when it came to Kampala district being more complex, each division in Kampala will have 5 teams of vaccinators and of which Makerere University falls under the Kawempe division".
He added that Makerere University has got a very big and complex community and therefore two teams had been assigned to Makerere-Mulago hill because of its six and nature.
During the training, Dr. Byamugisha observed that the training on vaccinations was to prepare the community and hospital staff for any possible effects that may develop.
"It's very important to note that there is a national database for these vaccinations so it is a very well-organized exercise so that if anything happens, it can even be detected very early and will inform the rest of the activities."
The Ministry of Health developed the vaccination deployment plan to be followed in administering the vaccine, inclusive of teachers and staff in all education institutions – public and private not-for-profit, as well as private for-profit will follow, among the priority categories.
They estimated to have 550,000 teachers and lecturers who are to be vaccinated against coronavirus and this is a local Government mandate.
Uganda targets to vaccinate 49.6 percent of the population, which is about 21,936,011, in a phased manner. Each phase is planned to cover 20 percent of the population – approximately 4.38 million people.
Also, among those that have so far received their jabs at the Makerere University Hospital are; Dr. Vincent Ssembatya, Director Quality Assurance, Makerere University, Mr. Alfred Masikye Namoah, the Academic Registrar, Dr. Helen Byamugisha, Associate Professor and University Librarian, Mr. Godwin Okiror, Human Resources Officer MakCHS, among others.
According to a schedule provided by the Makerere University Hospital, the Program for vaccination will runup to April 1st, 2021. Staff from the College of Health Sciences and all administrative units are expected to take their jabs on Friday, March 26, 2021.
On Monday, March 29, 2021 staff from the College of Veterinary Medicine, Animal Resources and BioSecurity (CoVAB), College of Natural Science (CONAS), and Jinja Campus will receive their COVID-19 shots.
Meanwhile, staff from the College of Engineering, Design, Art, and Technology (CEDAT), College of Business and Management Science (CoBAMS), and the College of Computing and Information Sciences (CoCIS) will receive their COVID-19 jabs on Tuesday, March 30th, 2021.
On Wednesdays March 31st, Colleges of Education and External Studies (CEES) and Agricultural and Environmental Science (CAES) will have their staff vaccinated.
The last day of vaccination for staff according to the hospital schedule is Thursday, April 1st for staff from the College of Humanities and Social Sciences (CHUSS) and School of Law.
Article originally published on MakSPH
MNCH e-Post Issue 121: Learning from Nsambya Hospital Human Milk Bank to inform national scale-up & save preterm babies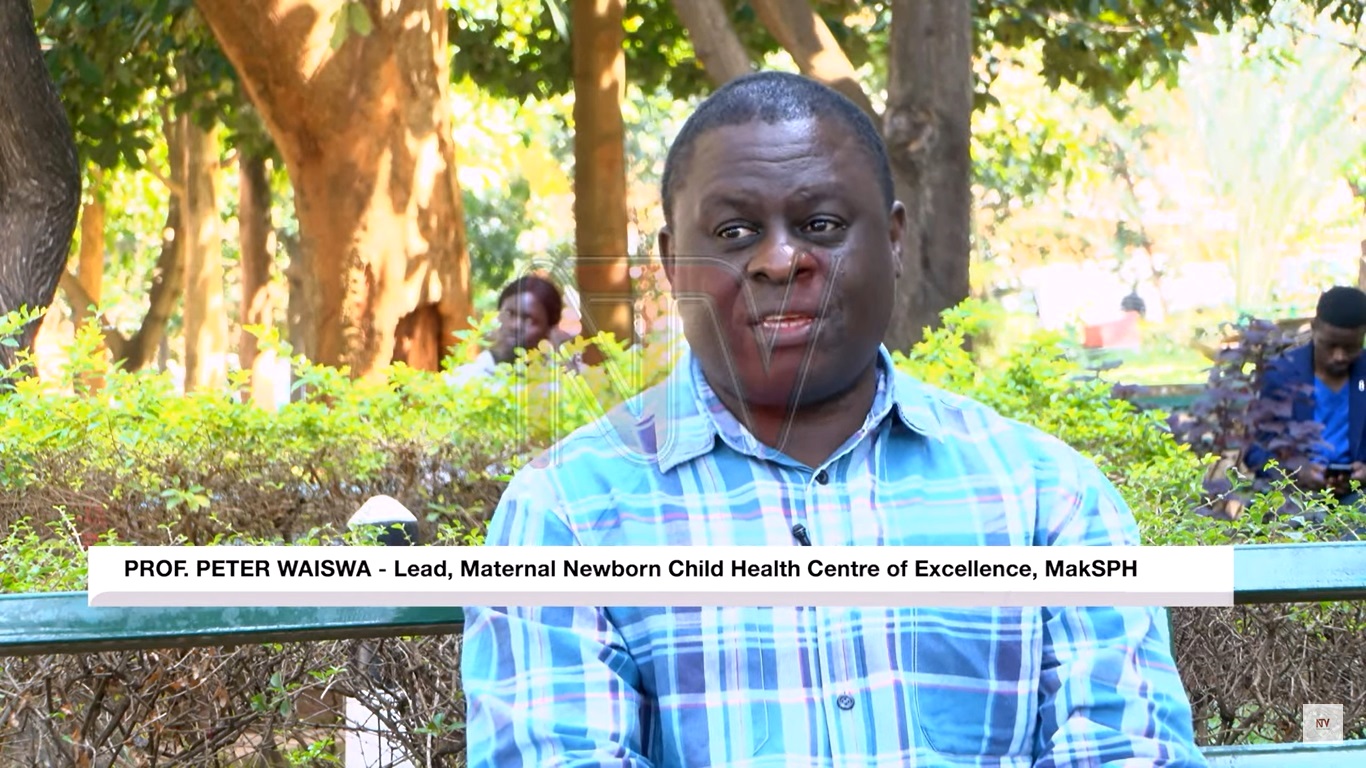 Welcome to this exclusive interview with Prof. Peter Waiswa, lead expert from the Makerere University Centre of Excellence for Maternal, Newborn, and Child Health. Dr. Victoria Nakibuuka from St. Francis Nsambya Hospital, and Dr. Jesca Nsungwa from Ministry of Health Uganda. In this video, they discuss a groundbreaking innovation in Uganda's healthcare landscape: the country's first-ever human milk bank at St. Francis Hospital Nsambya. This initiative represents a significant stride towards improving the survival rates of premature and vulnerable infants by ensuring access to essential breast milk, even when mothers are unable to produce enough. Watch Video
Click here to View the full MNCH e-Post Issue 121
METS Newsletter October 2023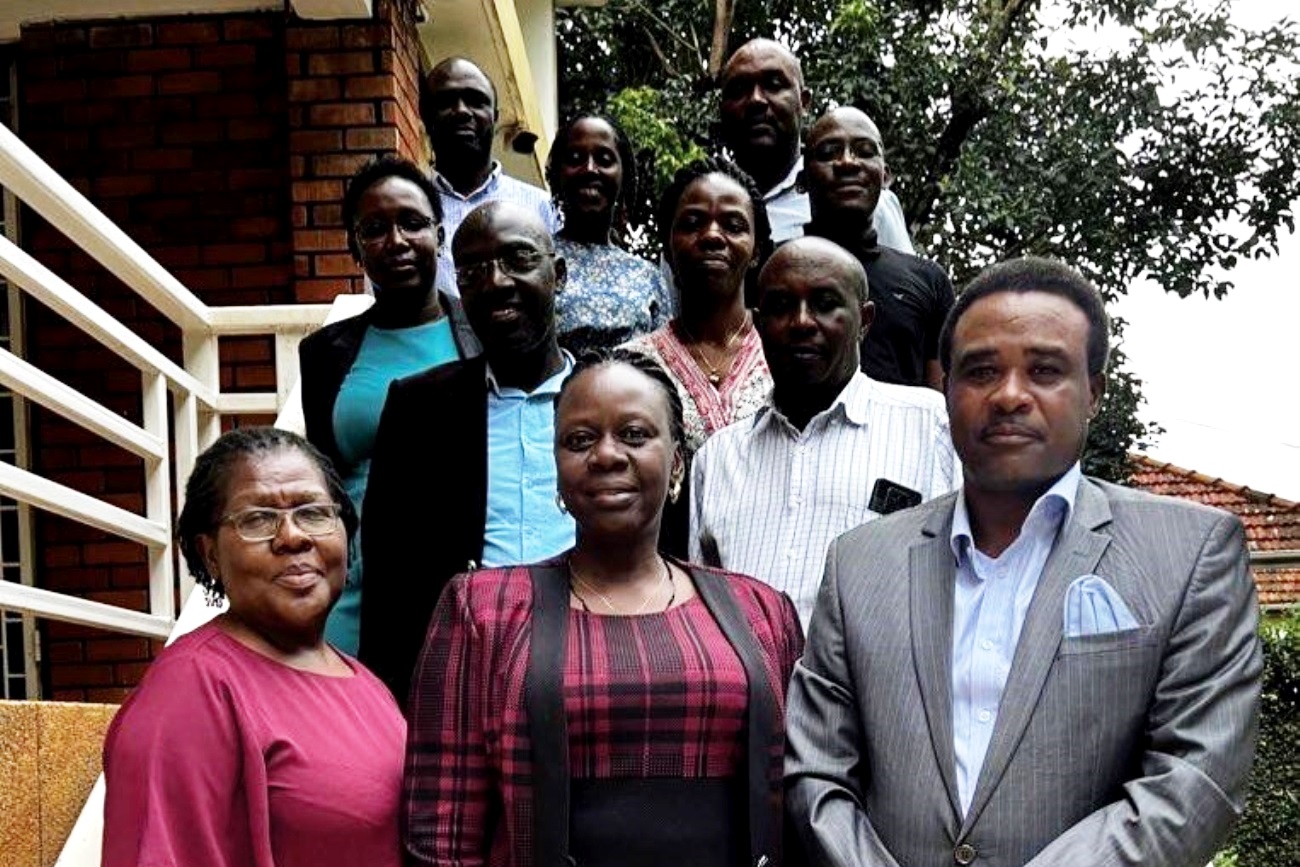 The Monitoring and Evaluation Technical Support (METS) Program is a 5-year CDC-supported collaboration of Makerere University School of Public Health (MakSPH), the University of California San Francisco (UCSF) and Health Information Systems Program (HISP Uganda).
Highlights of the METS October 2023 Newsletter
Strategies for Enhanced Disease Surveillance and Public Health Response in Uganda

The MoH Department of Integrated Epidemiology Surveillance & Public Health Emergencies (IES&PHE) Head, Commissioner Allan Muruta (Dr) visited METS to acquaint himself with the various surveillance activities supported by the Program.
Commissioner Muruta emphasized the need to build the capacity of districts and regions to conduct surveillance activities by training the relevant staff and establishing surveillance focal points at health facility levels.
He further emphasized the importance of linking laboratory data to the District Health Information System (DHIS2) and ensuring that different systems are interoperable.

Improving quality of data for HIV testing services (HTS) through regular assessments

MoH has been conducting Data Quality Assessments and Improvement (DQAI) activities to inform program planning, monitoring, and performance management. HIV testing services (HTS) inter was conducted in 16 regions, 81 districts, and 111 health facilities in partnership with 26 Implementing partners.
The HTS DQA has improved data management, infrastructure, and understanding of indicators. Specific staff assignment at each HTS entry point has proven effective, and use of the UgandaEMR system for reporting has yielded positive results.

Shaping Uganda's Healthcare Data Landscape

METS has maintained a strong collaboration with the Ministry of Health (MoH) providing invaluable technical support in developing various strategic guidelines for the country. These guidelines include the Uganda Health Information Exchange and Interoperability (HIE) Guidelines, the Uganda Health Data Protection and Confidentiality (HDPC) Guidelines, and the Uganda Health Data Sharing, Access, and Use Guidelines.

HIE and HDPC guidelines have received the endorsement of the Health Information, Innovation and Research (HIIRE) Technical Working Group (TWG), awaiting presentation to the senior management team at the MoH for final approval.

Empowering Health Professionals: PrEP Training in Hoima District

MakSPH-METS has taken a proactive stance in supporting Monitoring and Evaluation (M&E) for key populations through the development, management, and conducting trainings on the use of the PrEP tracker system across various agencies.
METS conducted a 5-day training on the KP/PrEP Tracker system in Hoima district. Moving forward, facility staff will be able to enter data on PrEP services into the system in a timely manner, analyze the data, and use it for program improvement.

Gallery

HIV testing services (HTS) Data Quality Assessments and Improvement DQAIs
Interagency cervical cancer on-site mentorships
Orientation in KP tracker-Soroti
TDY from CDC headquarters visit to METS
M&E orientation meetings for new Implementing Partners
Planning meeting for Cross Border Data Sharing-Busia
UNGASS Panel Featuring Mak Staff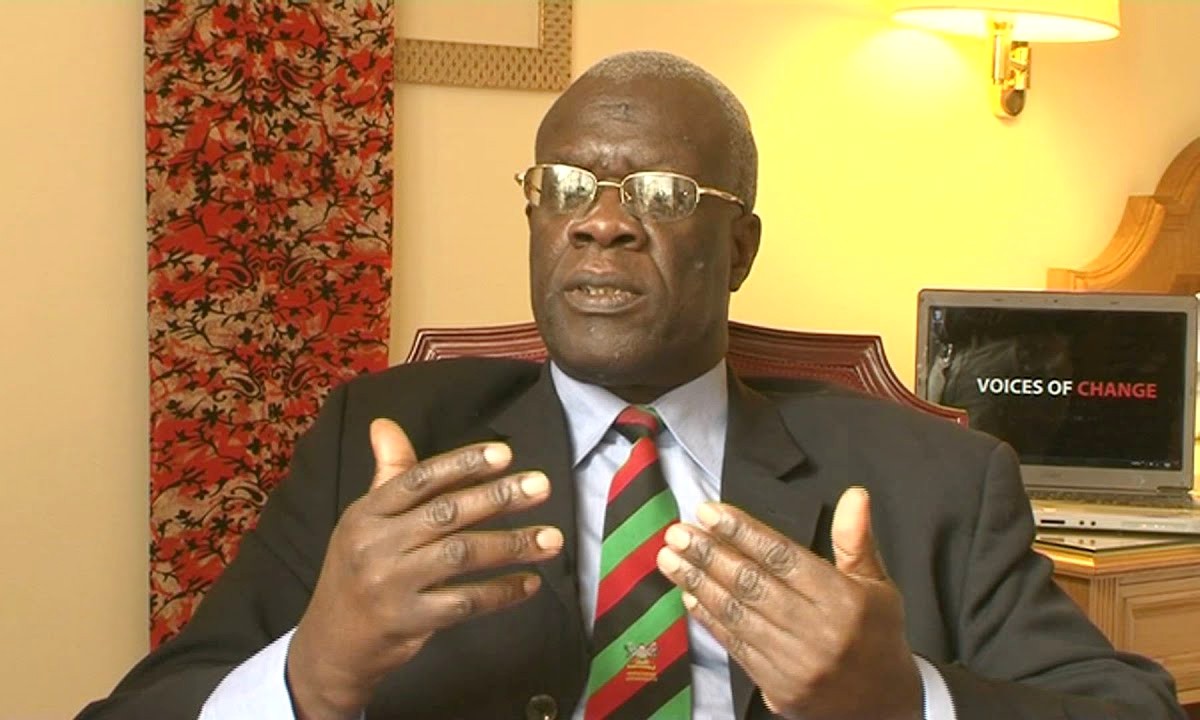 Please see below the links to the 78th United Nations General Assembly Special Session on HIV/AIDS (UNGASS78) Panel discussions, one of which featured Makerere University staff.
Panel 1 – Shifting Power Paradigms: Towards an Equitable Global Health Stewardship was moderated by Professor Emeritus Nelson Sewankambo and featured Dr. Sabrina Kitaka as one of the panelists.
Panel 2 – Optimizing Global Health Exchange Programs for Participants from Low-to-Middle-Income Countries (LMIC) in High-Income Countries (HIC)