Mak Staff Vaccination for COVID-19 Kicks Off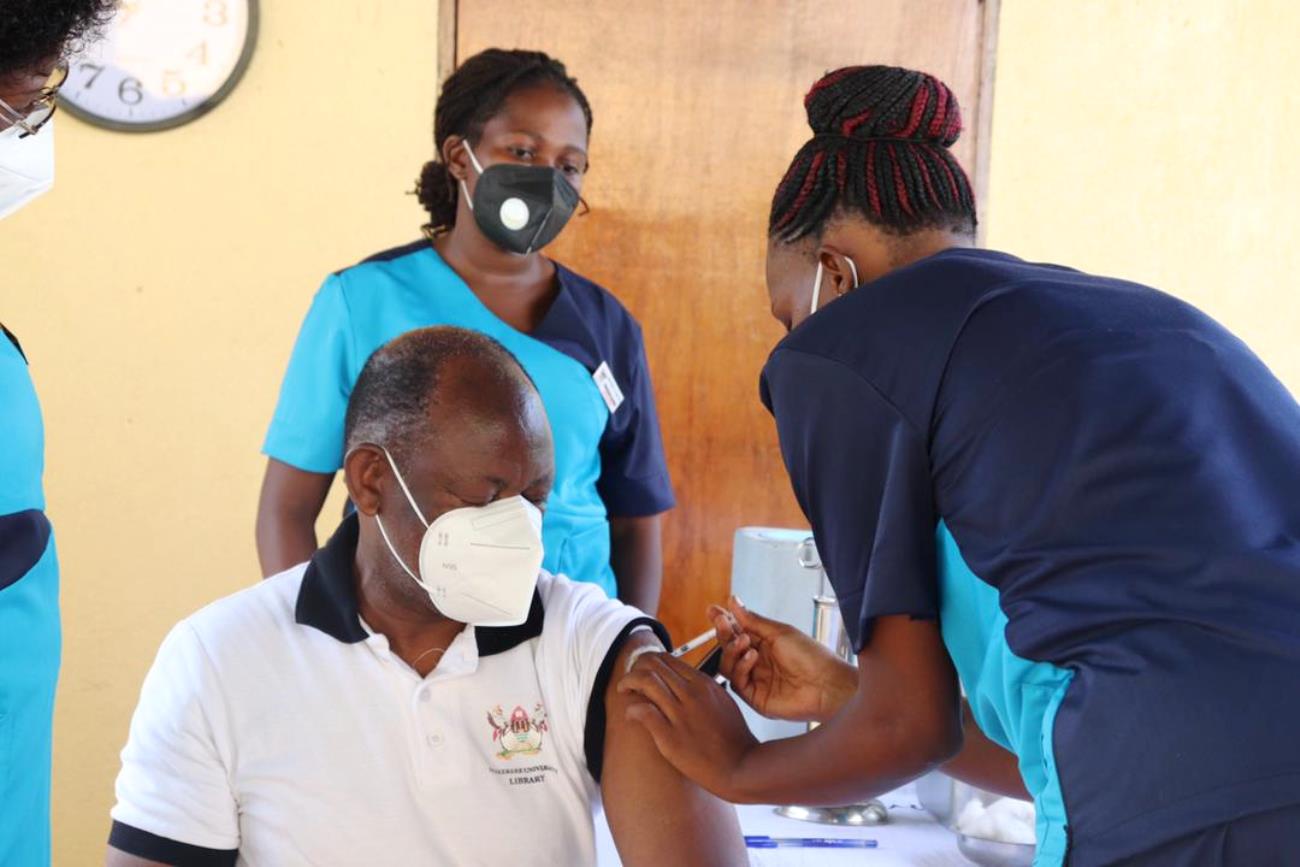 By Judith Grace Amoit, Brenda Namata & Davidson Ndyabahika
Makerere University through the University Hospital has today March 26, 2021, rolled out vaccination of its staff.
This is also in conjunction with the Ministry of Health, Kampala Capital City Authority -KCCA and World Health Organization -WHO, starting with staff from the College of Health Sciences and administrative units at the University Hospital. The exercise is deemed to occur between 9:00 AM and 03:00 PM.
Prof. Barnabas Nawangwe, the Vice-Chancellor of Makerere University, upon receiving his jab, urged all staff to get the vaccination and affirmed its safety.
"I have just received the first Jab for COVID-19 vaccine here at the Makerere University Hospital. I want to assure all Makerere Community, all Ugandans that the Vaccine is safe," Professor Nawangwe said after receiving the jab.
"Please make sure that you get your jab if you are in the priority group because this is the only opportunity you have to ensure that you are protected. Please come according to the schedule that you have received," he added.
Dr. Josaphat Byamugisha, Associate Professor and Director of University Hospital upon receiving his jab also appealed to staff to heed the call and take the chance to receive the vaccine.
According to Dr. Byamugisha, Makerere University Hospital has received 500 Jabs to kick-start the process. He says they intend to vaccinate all the 3,150 Makerere University staff.
"I want to encourage the University community to come and get the vaccine. The information available is that this vaccine is safe and it is going to protect all of us from this severe disease. So it is very important that each one of us endeavors to come and get the vaccine. It is labor-intensive and so we would like people to adhere to the schedule provided," Dr. Byamugisha said.
The Hospital Director adds that; "We must say we are very grateful to the Ministry of Health, Kampala Capital City Authority, and the WHO whom we are very closely collaborating with in terms of training, vaccinations, and follow-up in case there is any side effects."
This reassurance informs a public doubt towards the AstraZeneca vaccine following said side effect severity and withdrawal of vaccine uptake by some western countries and African like Congo. The WHO has since cleared the vaccine citing that the benefits of the AstraZeneca vaccine outweigh its risks and recommended its continued use.
The Chaplain, St. Francis Chapel, Rev. Onesimus Asiimwe speaking after receiving the jab urged the Christians to embrace the COVID-19 vaccination campaign.
"I have just received the COVID-19 jab here at Makerere University Hospital. And so far, so good. No immediate reaction. In fact, one of the things, I feared most other than the effects was the pricking of my body but it was done so gently, professionally. So, I want to encourage you friends, St. Franciscans, Makerere University community, and fellow citizens to respond to this call," Rev. Asiimwe said.
He adds; "You need to be safe. There has been a lot of conspiracy theories about the vaccine but I want to encourage you to take this vaccine and be safe because COVID-19 is an enemy and God has provided a solution through the vaccine. God Bless you and prepare to receive yours."
As of 24th March 2021, Uganda's cumulative confirmed COVID-19 cases were 40,751. A total of 46,444 vaccinated persons against COVID-19. The Minister for Health, Hon. Dr. Jane Ruth Aceng says that government plans to cascade this vaccination process until the entire population is covered to prevent severe disease and death.
"We thank the COVAX facility and the Government of India for enabling Uganda to access the initial 964,000 doses of the AstraZeneca vaccine. So far, a total of 663,520 doses have been distributed to all districts in the country," Dr. Aceng noted.
The exercise follows a consultative meeting on Friday, March 19, 2021, between Makerere University communications officers, University Hospital representatives, and the Ministry of Health team.
Led by Dr. Driwale Alfred, the assistant Commissioner Vaccines and Immunization (UNEPI), the meeting aimed at developing schedules for the effective rollout across all the nine colleges of the institution.
During the consultative meeting, Dr. Driwale related that Ministry Health had arranged and trained people along local government structure to implement the vaccination activities and to advocate and sensitize leaders and create awareness on COVID-19 vaccination.
''We got six members in five teams of vaccinators per district and this is in rural districts, so when it came to Kampala district being more complex, each division in Kampala will have 5 teams of vaccinators and of which Makerere University falls under the Kawempe division".
He added that Makerere University has got a very big and complex community and therefore two teams had been assigned to Makerere-Mulago hill because of its six and nature.
During the training, Dr. Byamugisha observed that the training on vaccinations was to prepare the community and hospital staff for any possible effects that may develop.
"It's very important to note that there is a national database for these vaccinations so it is a very well-organized exercise so that if anything happens, it can even be detected very early and will inform the rest of the activities."
The Ministry of Health developed the vaccination deployment plan to be followed in administering the vaccine, inclusive of teachers and staff in all education institutions – public and private not-for-profit, as well as private for-profit will follow, among the priority categories.
They estimated to have 550,000 teachers and lecturers who are to be vaccinated against coronavirus and this is a local Government mandate.
Uganda targets to vaccinate 49.6 percent of the population, which is about 21,936,011, in a phased manner. Each phase is planned to cover 20 percent of the population – approximately 4.38 million people.
Also, among those that have so far received their jabs at the Makerere University Hospital are; Dr. Vincent Ssembatya, Director Quality Assurance, Makerere University, Mr. Alfred Masikye Namoah, the Academic Registrar, Dr. Helen Byamugisha, Associate Professor and University Librarian, Mr. Godwin Okiror, Human Resources Officer MakCHS, among others.
According to a schedule provided by the Makerere University Hospital, the Program for vaccination will runup to April 1st, 2021. Staff from the College of Health Sciences and all administrative units are expected to take their jabs on Friday, March 26, 2021.
On Monday, March 29, 2021 staff from the College of Veterinary Medicine, Animal Resources and BioSecurity (CoVAB), College of Natural Science (CONAS), and Jinja Campus will receive their COVID-19 shots.
Meanwhile, staff from the College of Engineering, Design, Art, and Technology (CEDAT), College of Business and Management Science (CoBAMS), and the College of Computing and Information Sciences (CoCIS) will receive their COVID-19 jabs on Tuesday, March 30th, 2021.
On Wednesdays March 31st, Colleges of Education and External Studies (CEES) and Agricultural and Environmental Science (CAES) will have their staff vaccinated.
The last day of vaccination for staff according to the hospital schedule is Thursday, April 1st for staff from the College of Humanities and Social Sciences (CHUSS) and School of Law.
Article originally published on MakSPH
Assoc. Prof. Annettee Nakimuli wins US$1M grant for Maternal Health Research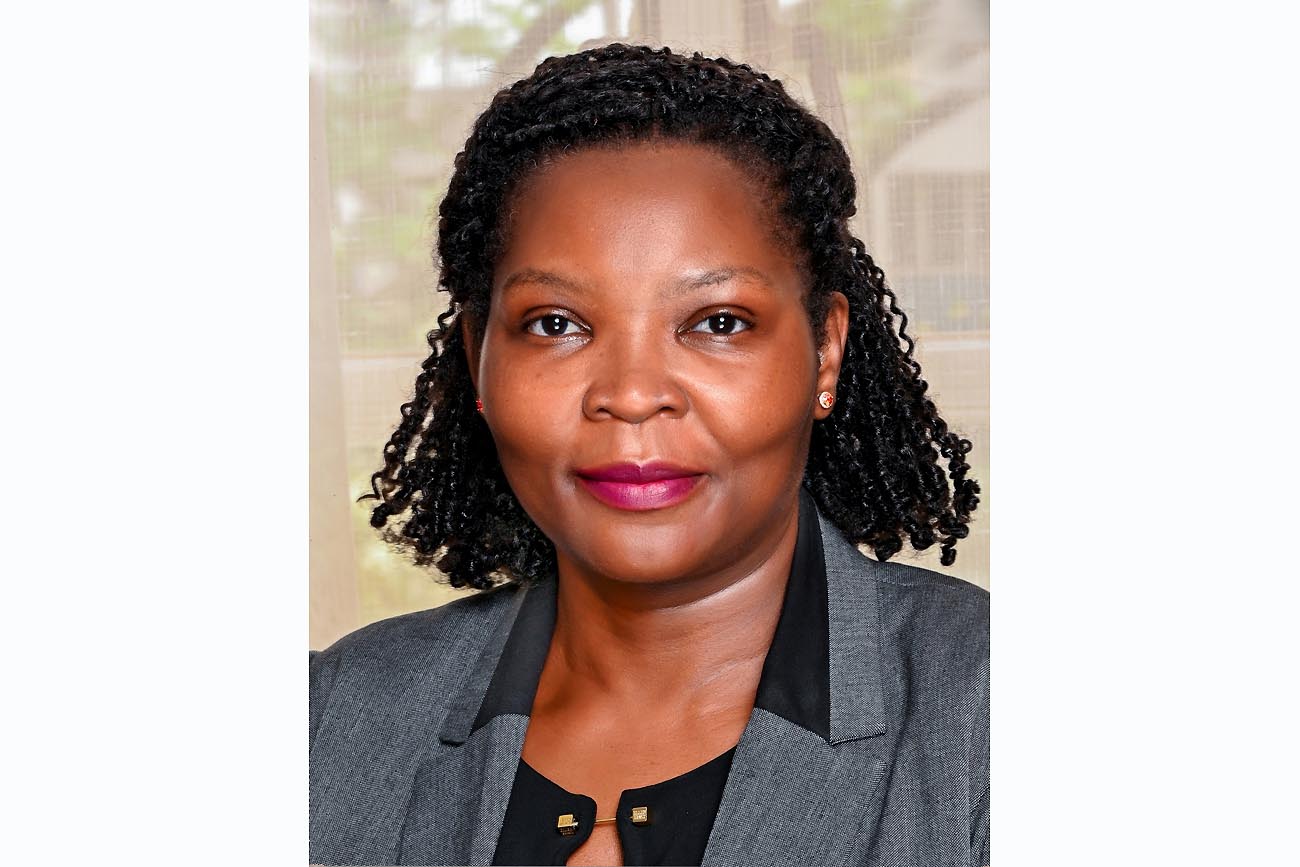 Associate Professor Annettee Nakimuli, Dean – School of Medicine has been awarded US$1M grantfor Maternal Health Research from the Gates Foundation Calestous Juma Science Leadership Fellowship. The five-year grant, entitled "Enhancing prediction of adverse pregnancy outcomes in Africa through partnerships and innovation" will focus on Great Obstetrical Syndromes (GOS), such as pre-eclampsia, preterm birth, stillbirth, intrauterine growth restriction;to help develop context-relevant interventions for prevention and treatment.
This is a major research project because GOS is a major killer in sub-Saharan Africa accounting for 60% of the deaths of mothers. Maternal mortality in Uganda remains high in the region at 336/100,000 live births which is approximately a 14-seater bus of women dying per day.
Dr. Nakimuli, a graduate of Makerere University College of Health Sciences, is an internationally-recognized research leader in maternal health for Africa. Her work can be traced back to 2006 when she was appointed an Assistant Lecturer in the Department of Obstetrics and Gynaecology, Faculty of Medicine, Makerere University. She then enrolled for PhD in 2009 to investigate how KIR and HLA-C genetic variants contributed to the pre-eclamptic risk in Ugandans which was the first genetic case-control study of pre-eclampsia in indigenous Africans – despite African ancestry being a predisposing factor to pre-eclampsia. She concluded that African women are at greater risk of preeclampsia than other racial groups. Dr. Nakimuli has researched extensively on maternal health, mentored young scientists and supervised manymasters and PhD students.
She will establish a cohort study of 4000 healthy pregnant women at Mulago and Kawempe Hospitals in Kampala, Uganda will be conducted where detailed clinical, biological and demographic information from mothers throughout pregnancy and from their babies at the time of birth will be collected. The study has potential to shed light on determinants, mechanisms and solutions for the excess burden of maternal and perinatal morbidity and mortality in SSA and for women with African ancestry elsewhere in the world. This study builds on Dr. Nakimuli's project where she is investigating predictors of pre-eclampsia in a cohort 1,500 healthy pregnant women; supported by the Future Leaders–African Independent Research (FLAIR) fellowship project funded by the Royal Society through the African Academy of Sciences.
Some of the products from the grant/study include: i) the biobank from this research will provide an important resource for future research studies. ii) build capacity for African scientists to solve problems of the Africa continent other than dependence on foreign experts iii) develop regional partnerships iv) multidisciplinary research where scientists from various areas work together.
Dr. Nakimuli expressed her appreciation for the opportunity given to her by the Gates Foundation to undertake the study as well as the support from colleagues at College of Health Sciences and Makerere University. She also highlighted the work accomplished through partnership with scientists at the Department of Obstetrics and Gynaecology, University of Cambridge, U.K headed by Prof. Gordon Smith.
Zaam Ssali is the Principal Communication Officer SoL & MakCHS
Monitoring & Evaluation in Global Health Course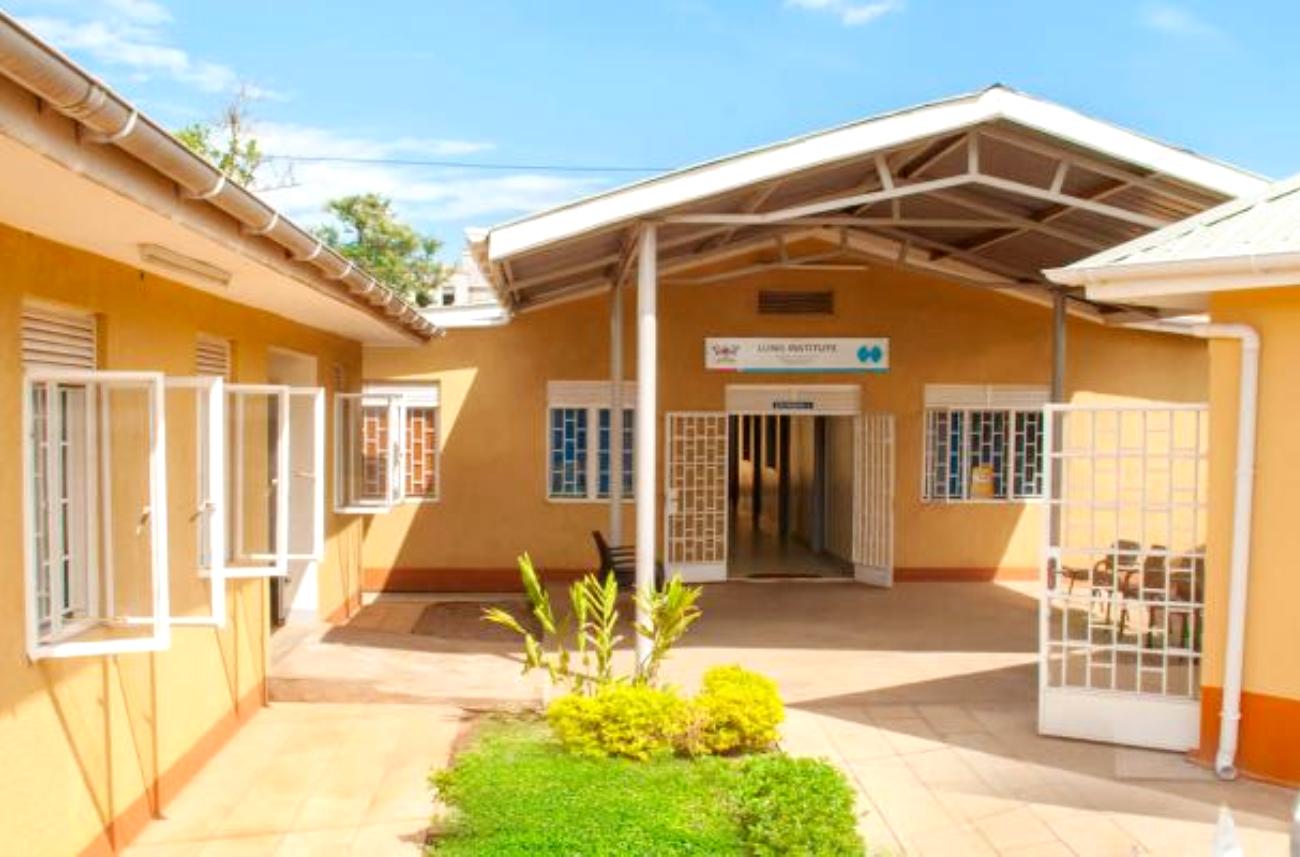 Makerere University Lung Institute through its NIH funded Non-Communicable Diseases Research training program #D43TW011401 aims to develop capacity for researcher to learn and understand the necessary tools to develop and implement M&E frameworks tailored to the needs of their NCD research programs in Uganda. As part of the program the Institute will sponsor participants with interest in NCD research to undertake a Monitoring and Evaluation in Global Health course with the University of Washington.  This course provides practical M&E skills that are required to create models and frameworks, indicators, design and deployment of M&E plans, quantitative and qualitative data collection, and data verification methods for working in complex local, regional, national, and global health environments.
How to Apply:
Create an eDGH account: go to https://edgh.washington.edu, select 'Log in' on the top right, and then 'Create a new account'. This will allow you to apply to the course and the account will keep track of your application and data
Once you have created your account, go to  https://edgh.washington.edu/courses/participant-application
Select the "Site-Based Participant" option when applying and select your site as "Uganda Kampala Makerere University Lung Institute" from the list on the application:

Note: You may be asked if you understand that you may be responsible to contribute to site fees – select yes, but please note that there will be no cost to you for taking this course with our group.
You will receive a confirmation email once you have submitted your application.
Please make sure you submit this application form by 08th December, 2021.
Contact Information:
Dr. Charles Batte
Program Manager,
Makerere University Non-Communicable Diseases Training Program (MakNCD)
makncd.chs[at]mak.ac.ug
+256700800618
Call for Applications: CTCA Study Coordinator (Nov 2021-Nov 2026)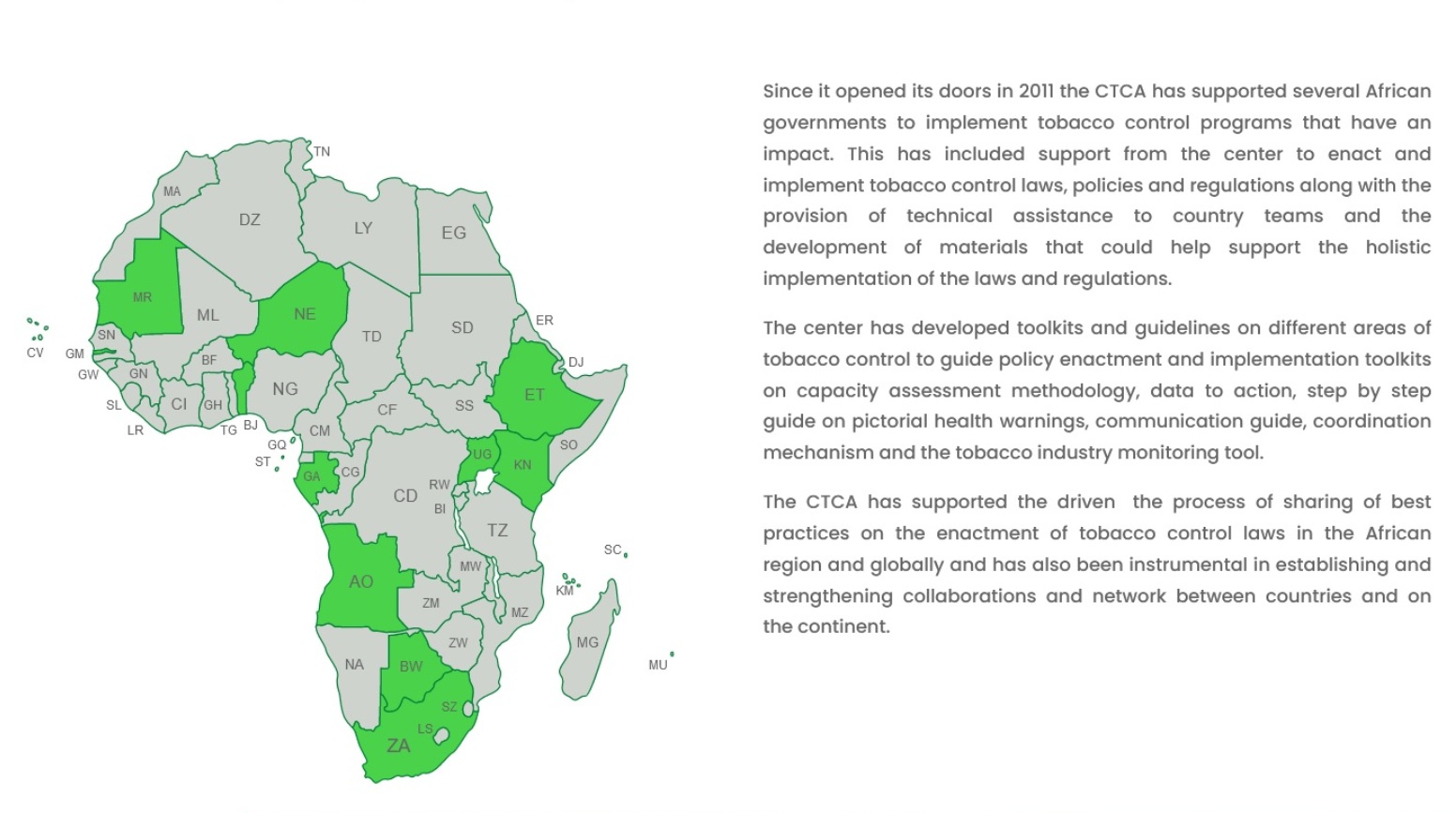 Project Title
Quit4Life+: Adapting and Evaluating a Phone-Based Tobacco Use Cessation Program for People Living with HIV in Uganda and Zambia
Introduction
The Centre for Tobacco Control in Africa is open for applications from suitably qualified candidates to coordinate a 5-years study in the field of HIV, tobacco use cessation and mHealth. The project targets young professional with a background in Public Health and clinical medicine from recognized university or any other related field institutions. The candidate should be interested in furthering research skills in the domains of HIV, tobacco control, mHealth, clinical trials and desirous of pursuing a PhD. The project provides opportunities for PhD.
About the Project
The Centre for Tobacco in Africa (CTCA), a constituent entity of Makerere University School of Public health responsible for capacity building and research for tobacco control in Africa. CTCA and the University of Southern California (USC) will be implementing a 5-year research project titled "Quit4Life+: Adapting and Evaluating a Phone-Based Tobacco Use Cessation Program for People Living with HIV in Uganda and Zambia". This randomized control trial study aims to promote smoking cessation among HIV infected persons through adapting a standard short message service (SMS) for tobacco cessation program and the efficacy of SMS-based program tailored to meet the needs of PLWH (Quit4Life+) in comparison to the current standard of care in Uganda and Zambia.
The study will provide insights into the efficacy, feasibility, and applicability of delivering tobacco cessation interventions through health care professionals at HIV treatment centers in two countries with different tobacco use patterns, policy environments, and health care resources and provide needed information to providers and policymakers looking for cost-effective tobacco cessation interventions to inform scale-up of tobacco use cessation in LMICs worldwide. The project is therefore targeting public health professionals with experience in clinical trials and interested in fortifying their research skills who want to do a PhD.
While the PhD sponsorship is not embedded in the study, the project provides opportunities for a 5-year hands-on practicum the study coordinator will optimize to further his/her research and writing skills. The study coordinator will be expected to participate in teaching and to co-mentoring students interested to conduct research in the fields covered by the study. The candidate will be assigned an academic mentor from within the study team to further his/her career objective.
Scope of Work
The objective of recruiting a study coordinator is to strengthen coordination of the study to attain the project deliverables in the projected timelines. Therefore, the project seeks to recruit a professional responsible for holding the research program together in support of the project goal and specific aims to understand tobacco use cessation among HIV positive clients in health care settings. The search is for a full-time professional to hold the different components of the research project linked and desirous of undertaking a PhD. The successful individual will undergo a 6 months' probation. The contract is renewable after successful performance appraisal for up to 5 years. In fulfilment of the PhD support, part of the individual salary will pay his/her tuition at Makerere University. The individual will use data from the project to write his/her thesis and also participate in the capacity building activities/session at the School of Public Health.
The study coordinator will;
Develop the quarterly and annual work plans for the project
Draft communication letters and memos for signature by the PI or his/her designate
Schedule and convene virtual/physical meetings
Act as secretary for the meetings
Prepare terms of reference and job descriptions of project staff including field research teams
Coordinate research capacity building activities and keep liaison with the study site teams in the two countries
Ensure the study tools are up to date and protocols are submitted to IRB including renewals
Support the procurement of the needed equipment to conduct the data collection
Field supervision of study activities
Supervision and appraisal of research assistants
Overseeing data management and analysis, maintain, and update the research database for ease of follow up and reference
Ensure quality assurance of the data collected
Tracking progress against targets and documenting the study progress for timely and quality research outputs
Preparing and submitting weekly progress reports to the PI
Planning and management tasks for the smooth running of the research project.
Track progress against targets and document the study process through compilation of monthly reports
Coordinate the consent disclosure language and authorization, data collection, management, analysis and transmission
Generate activity plans and the requisite operational schedules.
Participate in preparation of manuscripts for publication in scientific journals.
Compile monthly, quarterly, and annual report for review by the PI
Participate is translating research outputs into peer reviewed journal articles, manuscripts, and publications.
Organize dissemination of research information through various dissemination channels
Any other duties related to the study that may be assigned by the PI
Key deliverables along the project path
The required deliverables include;
Study tools
Quarterly and annual work plans & budgets
Performance Reports; Monthly, quarterly annual
Term of references for the various level of the project team
Checklists of project team
A publication per year
Supervision of students at master's level
Submission of a research grant for funding
A PhD dissertation
Application Procedures
The applicant should submit electronically by 15th December 2021 at 5.00pm EAT;
A cover letter
A detailed Curriculum Vitae highlighting relevant research experience
Copies of academic transcripts
A statement of motivation that indicates reasons for applying for this post
Reference letters from two referees with active phone numbers, and email addresses
Address your application EOI[at]ctc-africa.org
Preference will be given to applicants interested in pursuing a PhD and demonstrated ability to contribute to the overall project goal.
Call originally posted on CTCA website