Mak Researcher Designs "COVID Alphabet" for Awareness and Behavioral Change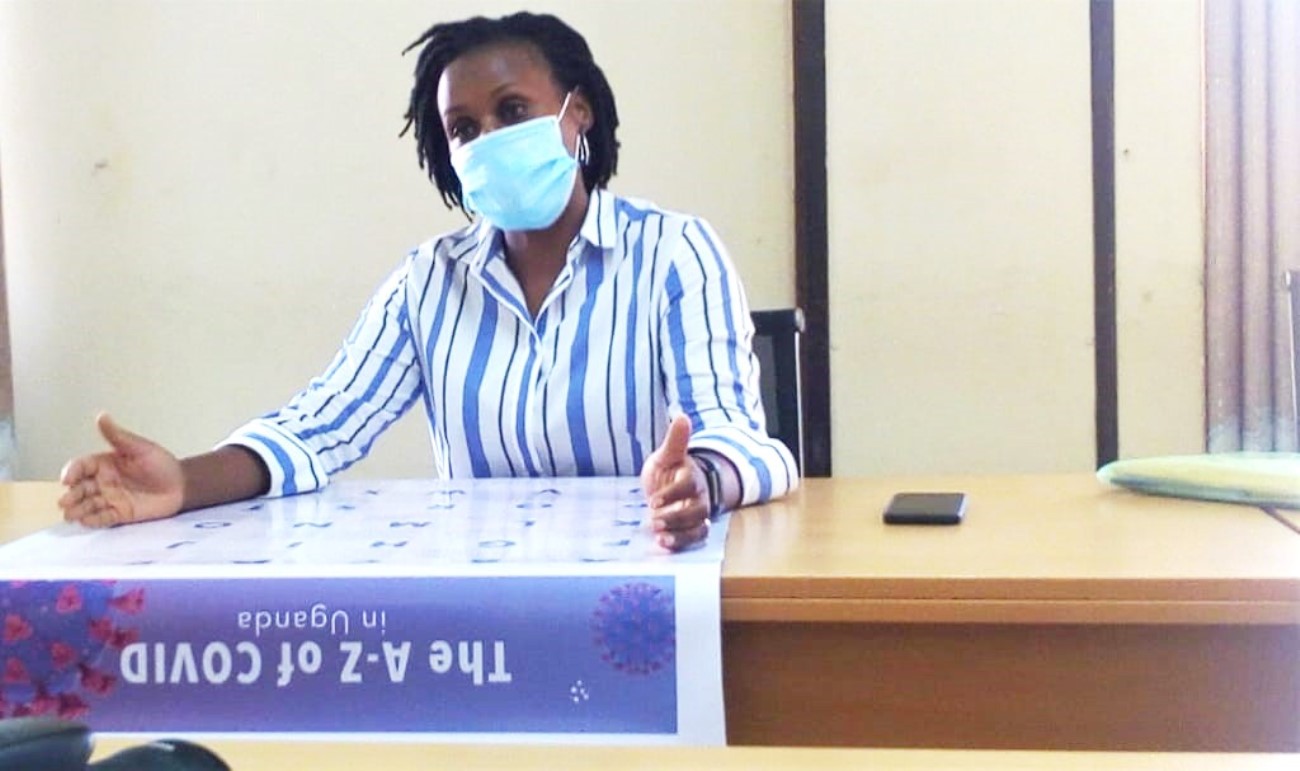 By Joseph Odoi
With the increasingly worrying situation of the novel coronavirus and its devastating global effect, Makerere University has once again taken an institutional lead by designing a behavioral change communication model to support government efforts in fighting against the pandemic. The COVID Alphabet (A-Z of COVID in Uganda) was developed by Dr. Gloria Seruwagi, a lecturer at Makerere University's College of Humanities and Social Sciences (CHUSS) and School of Public Health (MakSPH).
While briefing journalists during the model's unveiling at Makerere University on February 17th, 2021, Dr. Seruwagi shared that she got the inspiration to design the simple and relatable evidence-based product after conducting a series of COVID-19 studies in different communities including the REFLECT study in humanitarian contexts and ALERTs study in different informal settlements within Kampala.
"If somebody wants to know what the key issues are about COVID-19 in Uganda, they can look at this Alphabet and have it all at a glance, without having to go through the long process of reading a 4 or 15-page document. This is not just an alphabet for learning phonetics or numbers. It is a Know, Think and Act (KTA) tool packed with nuggets of information" Dr. Seruwagi emphasized.
The COVID Alphabet is not only easy on the eye and deliberately simple but is also factual and anchored in research. It should resonate with anyone at any level – from the busy policymaker or program manager to someone outside Uganda in need of quick facts.
The Alphabet also speaks to today's virtual workplace teams, community leaders, and any person on the street or at home. It contains critical study findings compressed into a quick and concise summary of the COVID trajectory, experiences, and outcomes. It also gives key pointers on key population groups, sectors, mitigation strategies, and action points for different stakeholders.
The Alphabet begins by stating that Awareness of COVID-19 is high but Adherence extremely low. It then flags up the increasingly urgent need for effective Behavioral change messages now more than ever, even more than knowledge-only messages. Community transmissions are on the rise; as is prevention complacency while Deaths, infection and recovery from COVID-19 remain shrouded in mystery.
Uganda continues to face another battle of the serious infodemic challenge with myths, falsehoods and risky perceptions being plenty. Enforcement fatigue has become more pronounced with relaxation of some restrictions and unfortunately Fatigue from the enforcement side is coinciding with high community transmission. The Alphabet acknowledges the important role and success registered by Government-led approaches; however, it shows that these more community support and leadership.
Hand washing is listed as a more feasible prevention measure compared to sanitizing, social distancing, wearing masks and staying at home. This is in harmony with research carried out by other studies which showed that hand washing was the most adhered to guideline at the peak of COVID-19 as most households had hand washing points.
Dr. Seruwagi says adds that Infection control has largely been well managed at public places and offices compared to communities. And while the model recognizes that mass distribution of Masks did not reach everybody; mask use among those who have is low, inconsistent and improper.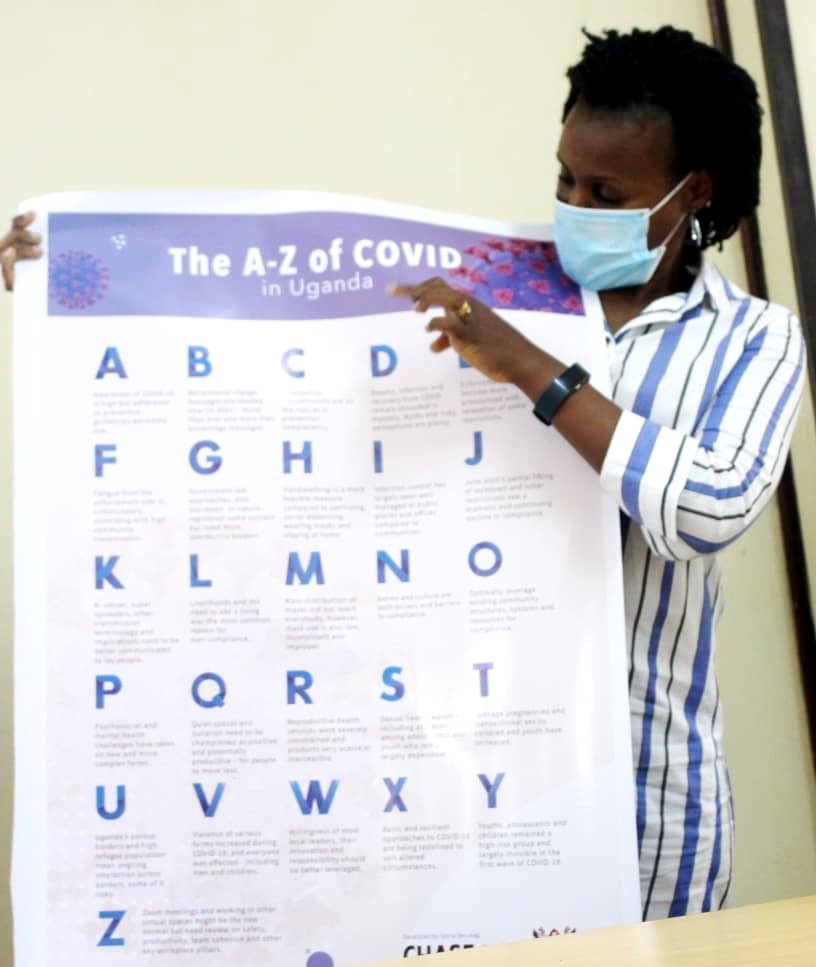 This also alludes to study findings which found a lot of negative face mask practices including chin-masking, sharing masks, wearing ill-fitting masks, keeping them in pockets and back or not having a mask at all. Moving forward, Seruwagi advises the government to not only give out masks but revitalize enforcement of SOPs, reminding people of the dangers and health risks posed by the pandemic.
Norms and culture are both drivers and barriers to compliance. This alphabet statement agrees with research findings which show that the practice of hand washing with soap was much higher in Muslim communities because it's in tandem with their beliefs and socio-cultural practices. The model also highlights the need to Optimally leverage existing community structures, systems and resources for compliance.
Since the outbreak of COVID-19, Psychosocial and mental health challenges that have taken on new and more complex forms. And while the need for social networks and connections is very important, Dr Seruwagi also recommends that Quiet spaces and isolation should be championed as positive and potentially productive.
This is in line with trying to get the community avoid unnecessary movement and avoid or behave responsibly while in public gatherings. It will enable communities to not feel punitively restricted but rather appreciate the protective effect of measures such as curfews.
In terms of Reproductive health, the Alphabet shows that services are severely constrained and products very scarce, inaccessible or expensive. Related to this is that the pandemic has worsened SRH outcomes, especially among adolescents and youth since the advent of the pandemic.
Teenage pregnancies and transactional sex by children and youth have increased; calling for parents, teachers, leaders and other stakeholders to act. ''If we are saying that there is a lot of teenage pregnancies and transactional sex by adolescents, what should teachers do, what are parents doing to protect their children?" she remarked in a call for action.
Dr. Seruwagi's landmark model then turns to the country's globally lauded success in refugee-hosting. It highlights the Uganda's porous borders and high refugee population, noting that this comes with daily interaction across borders and some of this interaction risky with potential for disease transmission and other risks beyond health for example security risks.
The model shows that Violence of various forms increased during COVID-19; and everyone was affected including men and children. In some of the studies conducted, Violence against Men (VAM) is emerging as a key theme but the Ugandan culture largely operates in a culture of silence and there are not enough or effective services addressing male survivors of violence – most interventions have focused more on women. Moreover, child protection systems were rendered more fragile by the pandemic.
All these services and intervention points need strengthening. The Willingness and resourcefulness of community leaders needs to be harnessed and effectively utilized. And Dr Seruwagi says that the timing is a good one in terms of policy implementation, with the recent launch of the Community Engagement Strategy where VHTs, community leaders and other local structures are critically positioned to make a significant contribution if well-resourced and supported. It mentions Xanic and resilient approaches for COVID-19 while also highlight children, adolescents and Youth as a severely-affected but largely "invisible" group during Uganda's the first wave.
Finally, the model recognizes the role of technology like Zoom meetings and while it acknowledges that virtual spaces are the 'new normal', Dr Seruwagi calls for a thorough and ongoing review on their safety and impact on productivity or team cohesion. "For example, the people delivering essential services needed during these difficult COVID times might, themselves, be in serious need of mental health and psychosocial support or specific workplace provisions," she said.
Dr. Seruwagi implored leaders, teachers, parents, civil society organizations, policymakers and all health stakeholders to pick an action point from each Alphabet letter to implement if COVID-19 is to be countered. "As a country we already crossed a line where infections were managed at facility level. With the current community spread, let's reflect on this COVID Alphabet and let each person pick at least one action point". She called upon senior policymakers and BCC specialists to take up the model as guiding tool to support the national response.
The COVID Alphabet is the first of its kind in Africa and has attracted media attention with different people describing it as factual, precise, simple and easy to understand.
Article originally published on MakSPH
Alliance for Global Health and Science 2021 Virtual Institute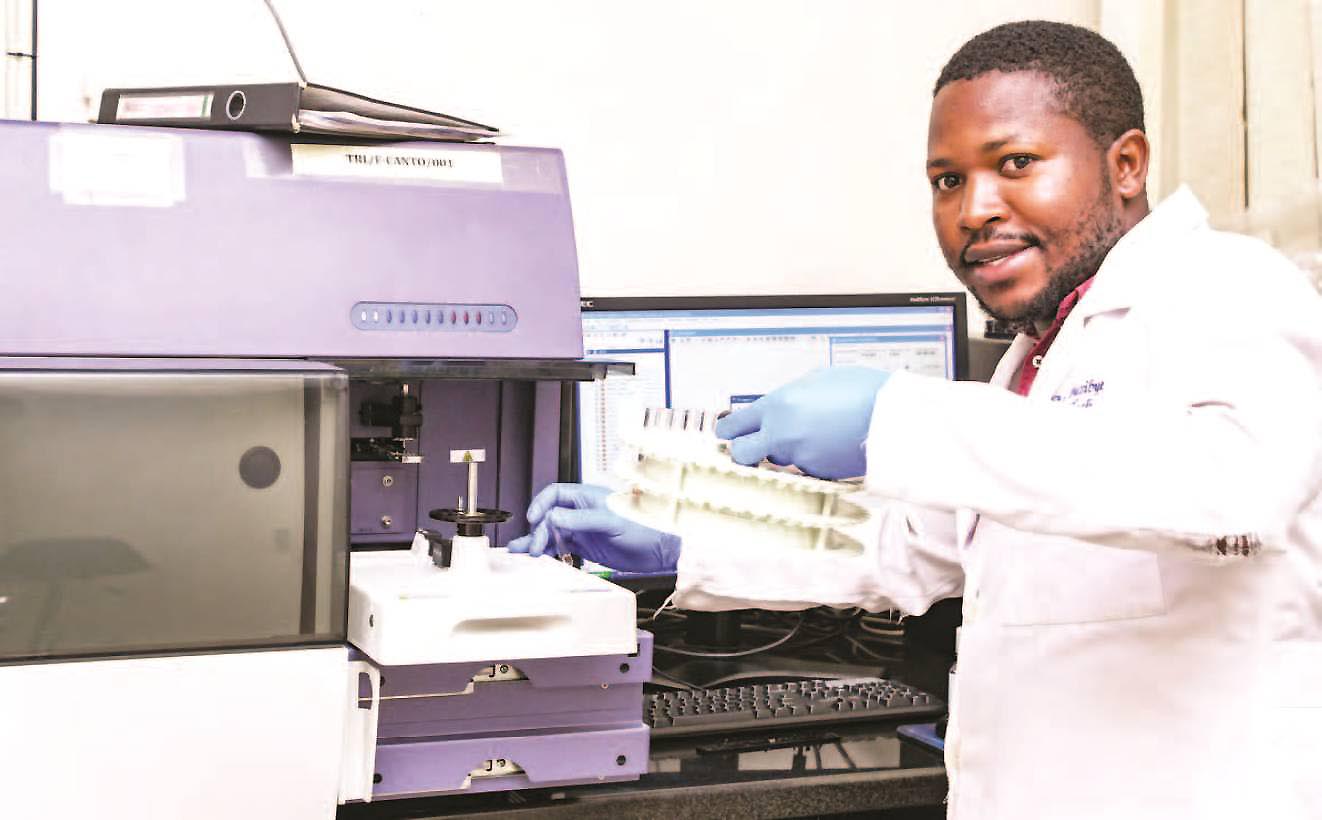 The Alliance for Global Health and Science (the Alliance) is a partnership between the University of California, Berkeley and Makerere University. The Alliance seeks to make a tangible, enduring impact by focusing on locally identified health research needs and strengthening collaborations between faculty at UC Berkeley and Makerere University.
The Alliance Summer Institute is an opportunity for Makerere University students to learn cutting edge, vital skillsets for bioscience researchers from world class scientists from the University of California system, the Chan Zuckerberg Biohub, SciDIP Global, and Makerere University. This year, the Institute will be held completely virtually, keeping in mind the public health crisis of COVID-19.
If you are interested in participating in the Summer Institute, please fill out this application form which can be found at: https://forms.gle/d1WZVBin3sbfyZdF6
All applications require 1) a letter of interest outlining which course(s) you are interested in participating in, how you will benefit from this coursework, and how you intend on using it to advance your scientific career, and 2) an up-to-date resume listing relevant prerequisites, experience, and coursework with references.
Applications are due by June 30th, 2021 at the latest. The courses being offered this year are as
follows:
Introduction to Next Generation Sequencing and Genomic Epidemiology (July 19 – 30)
Bioentrepreneurship: Small Molecule Therapeutic and Diagnostic Development (July 19 – 23)
Bioinformatics: Covid19 Pandemic Genome Sequence Analysis and Phylogenomics (August 2 – 13)
Scientific Diplomacy (August 2 – 13)
Concepts and techniques in modern vaccine design for global infectious disease (July 26 – August 6)
Scientific Grantwriting & Presentation (August 9 – 13)
Please see Downloads for details.
Call for Applications: MakNCD Non-Degree Research Support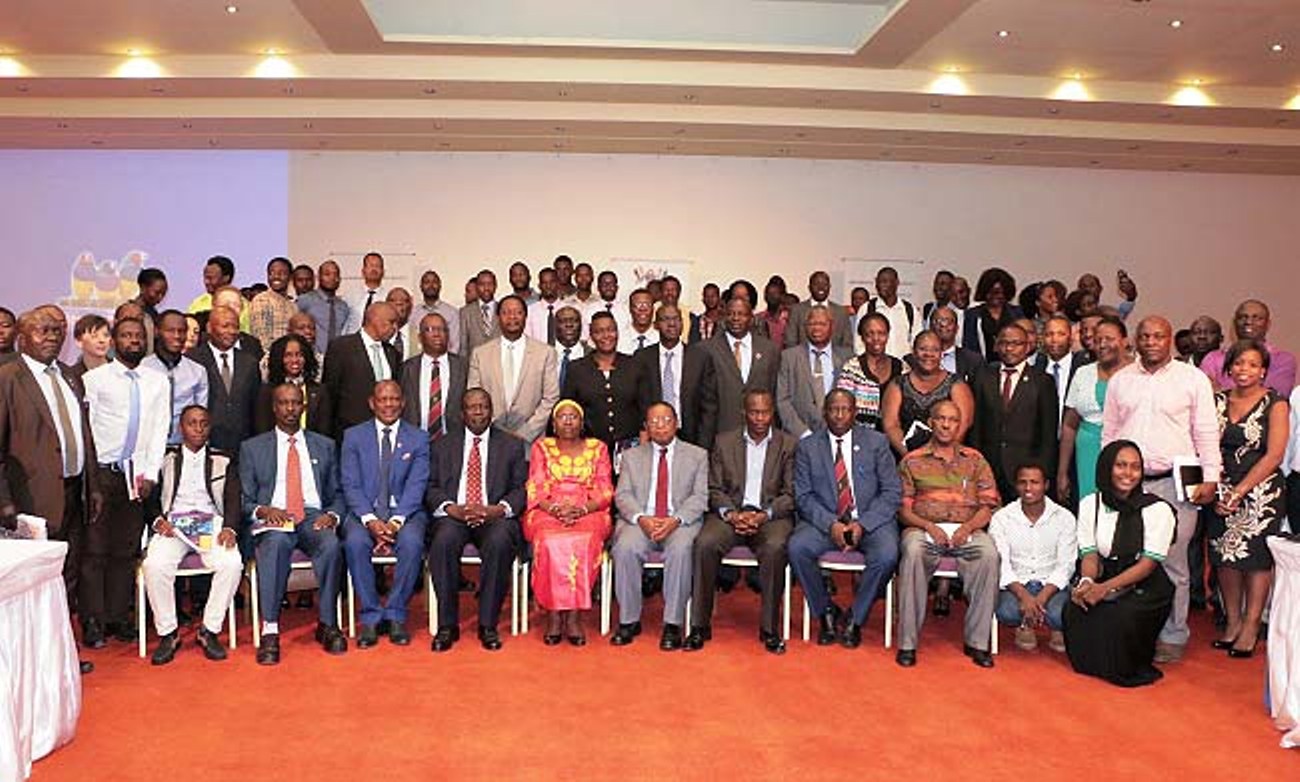 The Makerere University Non-Communicable Disease (MAK-NCD) Research Training Program, funded by the United States National Institute of Health-Fogarty international centre is a collaboration between Makerere University College of Health Sciences and Johns Hopkins University. The overall goal of this training program is to develop a comprehensive mentored research-training program in Uganda that will build local capacity to address the challenges of NCD control and management and promote the use of research findings to inform decision-making and policy.
This call for applications is targeting mainly junior researchers and Graduates at Makerere University with interest in building an independent research career in NCD.
A stipend and mentorship support for up to 12 months will be available to the selected candidates
Criteria for selection:
Must have a concept or a research idea proposal in one of the following NCD areas; Chronic Respiratory Diseases (CRD), Diabetes Mellitus (DM), Chronic Kidney Disease (CKD), Cardiovascular Diseases (CVD) & Hypertension.
Demonstrated interest in NCD research studies focusing on biomedical sciences, Clinical Research, Epidemiology, Implementation Science research and Policy.
Commitment to develop and maintain a productive career devoted to NCD
Must have two (2) mentors in the proposed area of research.
Must commit 40% of their time (2 working days) to the fellowship. A letter of support from an immediate supervisor stating that you can commit this time is required
The following are the broad NCD Research priority areas (themes). Applicants are encouraged to develop concepts from these themes.
(a)   Chronic Respiratory Diseases
(b)  Cardiovascular Diseases
(c)   Diabetes
(d)  Renal diseases
Benefits:
Mentorship
A monthly stipend will be provided upon development of a full proposal and clearance of the proposed study with appropriate IRB
Short courses in Bioethics, Good clinical Practice, Good laboratory Practice, Grant writing, Data Analysis and Manuscript writing.
Support to submit at least 1 paper in an indexed peer-reviewed journal as first author for publication
Fellows that achieve set targets will be supported to apply for additional grant funding to conduct primary research
Platform to develop into an independent Researcher in the NCD field
Application Process:
Email Makncd.chs@mak.ac.ug to request for the application form and CV template
Submit completed application, detailed CV, 2 letters of recommendation, letter of support from immediate supervisor stating that you can commit 40% of your time to the fellowship to Makncd.chs@mak.ac.ug, cc to Program Manager. Dr. Charles Batte dr.cbatte@gmail.com
Deadline for submission of applications: 9th July,2021.
"Only shortlisted candidates will be contacted"
MU-JHU Positions: Locum Midwives/Nurses – WOMANPOWER Study June 2021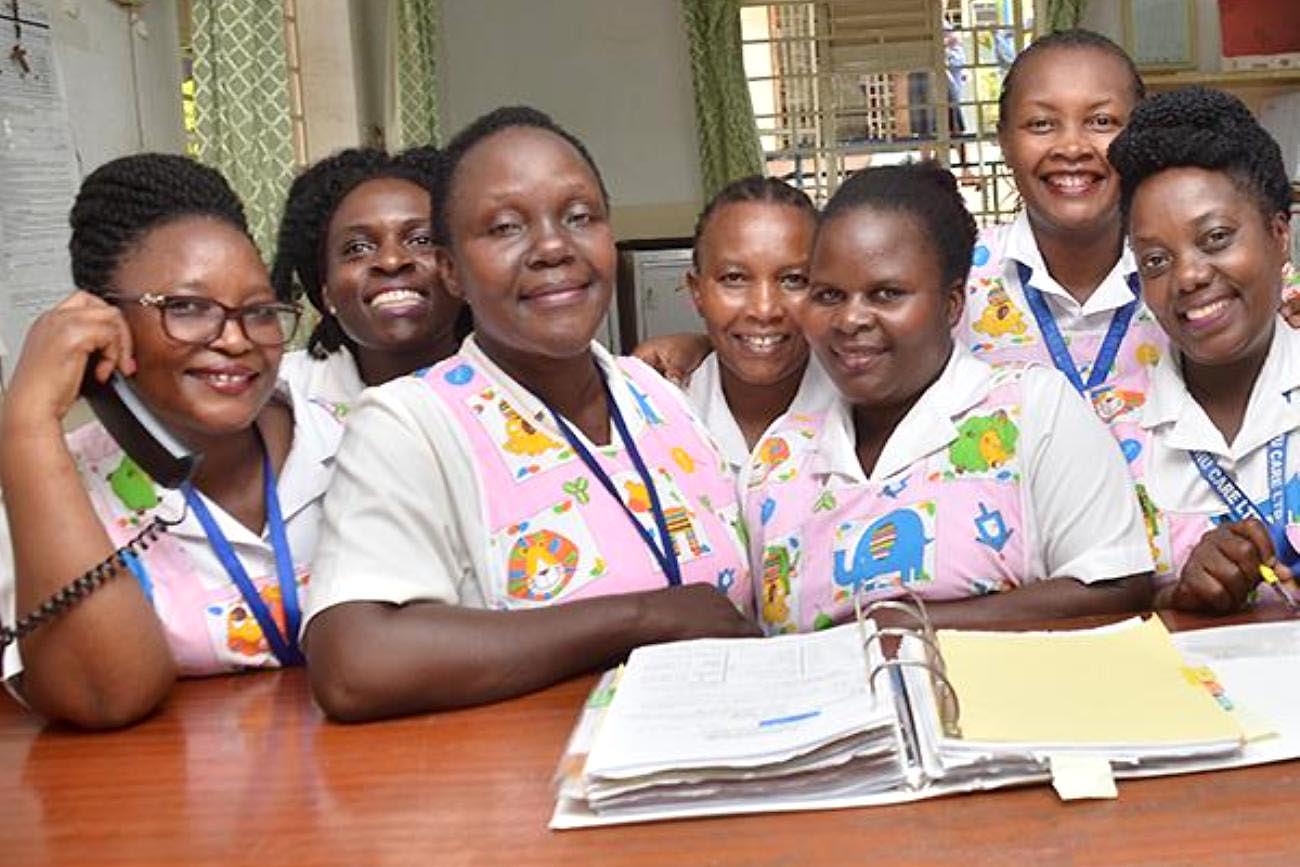 The Makerere University-Johns Hopkins (MU-JHU) Research Collaboration – MU-JHU CARE LTD, a Kampala – based equal opportunities Clinical Research and Service Delivery Organisation with more than 350 employees is seeking interested, committed and reliable professionals with the described qualifications to apply for the Locum positions listed below in support of the EDCTP funded studies. The positions are Locum positions on short term contract for 6 months.
1. Locum Midwife/Nurse: multiple positions
Reports To: Nurse Coordinator
Duty station: MUJHU, Kisenyi HCIV and Kawempe National Referral Hospital
Required qualifications and profile:
A Diploma in Midwifery/Nursing, with current registration for practice from the Uganda Nurses and Midwives councils (UNMC) with interest in working in a busy labour ward with minimum supervision. The candidates are required to have worked for at least three (3) years in a busy health centre/institution. Previous work experience in a clinical research environment and/or with HIV, TB and/or MCH clinical care would be a strong advantage. Computer literacy is required. The successful candidates should be willing and able to work extended duty shifts i.e. 12 hour day, and 12 hour night shifts, including public holidays and weekends.
The holder of this position will work under the direct supervision of the Nurse Coordinator with guidance from the Head of Nursing Section, and will be responsible for the following duties:
Working closely with other health professionals/research staff to obtain consents.
Provide midwifery/nursing care to study participants as well as do phlebotomy, cord blood sampling and other sample collection as required.
Collect data using tablets and laptops.
Participate in study data quality assurance and control.
Any other duties reasonably assigned by the relevant authorities.
Maintain professional GCP/HSP accreditation and complete study specific training as required.
Applications with complete C.Vs, including 3 referees and their full addresses or contact Telephone numbers, copies of academic certificates and testimonials, should be hand delivered to: MU-JHU Human Resource Manager, through the reception on first floor, MUJHU 1 Building – not later than 25th June, 2021 by 5.30pm.
Only short-listed applicants will be contacted. Successful candidates will be expected to start work immediately.