Help Find the Top African Agri-tech and Food-tech Startups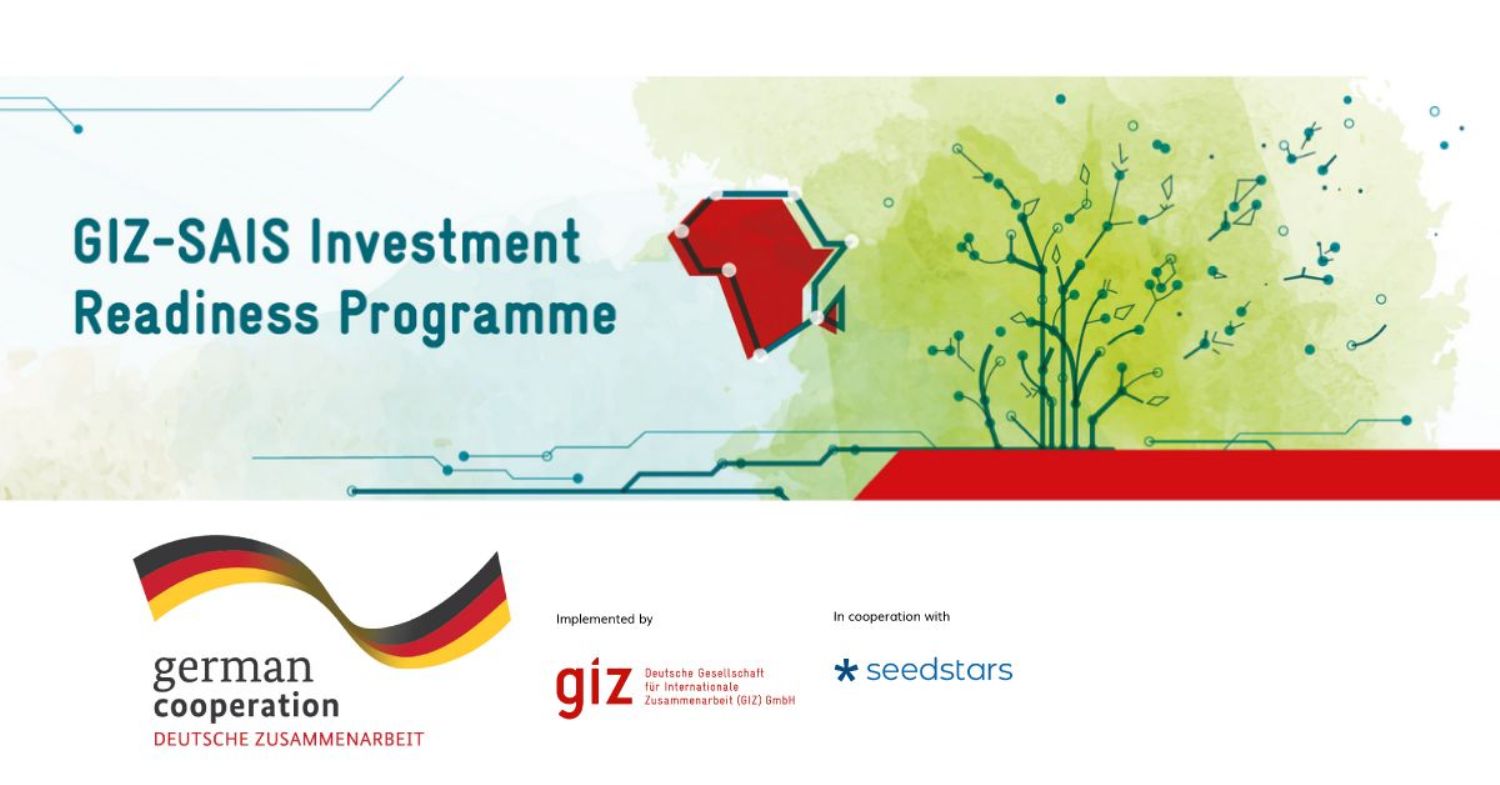 The search is on for top Agri-tech and Food-tech startups in Africa to join the GIZ-SAIS Investment Readiness Program happening in partnership with Seedstars.
SAIS's Investment Readiness Program (IRP) is a nine-month program fully funded by GIZ, that includes weekly thematic webinars, collective and individual coaching sessions; access to additional service providers; integration in one of GIZ-SAIS' partner hubs; and a demo-day with investors and business partners.
Who can apply?
African Agri-tech and Food-tech Startups entering the scaling stage, with digital products or services directly impacting the end-users. 
Startups with a team of at least two people (no solopreneurs)
Must have a viable digital product with a clear positive impact on its users' income (launched at least six months ago) and provide evidence of good traction.
Do you happen to know a startup that is a perfect fit? Then nominate your favourite ones to participate through this link.
Are you an African Agri-tech or Food-tech Startup? Then apply directly here.
The deadline is February 28.
Press Release: These UN Supported Startups are Tackling Climate Change Through Tech
The Climate Innovation Labs was a fast paced three-day event that brought together selected youth participants, representatives from identified SMEs, as well as climate technology experts within the selected sectors and technology fields in Africa and Asia-Pacific respectively to explore innovative design thinking tools, flexing their entrepreneurial muscles and creating solutions for enhanced climate action. 
The UN Climate Technology Centre and Network (CTCN), that is co-hosted by the United Nations Environment Programme (UNEP) and the United Nations Industrial Development Organization (UNIDO), in partnership with SAFEEM and Seedstars hosted the first part of the Climate Innovation Labs in Africa and Asia-Pacific last year. 
Dr. Rose Mwebaza, CTCN Director, shared, "We are very proud of all those almost 800 people from more than 50 countries that were interested to join us at the Climate Innovation Labs. So many inspirational and innovative climate innovators! Also, what an amazing global team of mentors. I would like to thank each of you for working on solutions for enhanced climate action. I strongly believe that the pathway to success is working together."
Finding promising solutions from Africa and Asia-Pacific
After sifting through nearly 800 applications from both Africa and Asia-Pacific, 212 participants were able to join the first stage of the program where 18 teams per region were created.
Working with 4 key solution themes involving Energy/ Sustainable Electricity, Food/ Agriculture/ Deforestation, Environment/ Waste Management, and Infrastructure/ Urban Planning, each team identified, built, and pitched their solutions. As encouraged by Cecilie Waagner Falkenstrom, one of the speakers of the program, "Be creative! Push the boundaries of your thinking when it comes to creating these solutions."
At the end of the pitches, 6 teams from Africa and 7 from Asia-Pacific were selected to continue on and develop their ideas through the Seedstars Climate Innovation Academy. The teams advancing for the Africa region are the following:
Community-Based Smart Microgrids – Democratizes clean energy access for better growth
RENAF solutions – Leverages the power of communities to bridge renewable the renewable energy access in rural communities across Africa
Afri-Carbon Pay – Solves the problem of deforestation land for commercial agriculture by farmers owning woodlands by connecting them to paying offsetters.
Agronovate – Built a smart storage system that will eliminate food waste, farmers' low income and carbon footprint by leveraging on AI, ML, IoT and Cloud Technology.
Namanzi – Supports hydroponic greenhouses through crowdfunding. Their platform connects socially & environmentally conscious people with existing Hydroponic Africa Limited who need capital to up-scale their business to reach more rural communities.
Simplified Waste – An app for municipal collection routes that uses RFID technology to deploy and track private waste collectors.
Mak Trains Wakiso Pig Farmers on how best to Conduct Artificial Insemination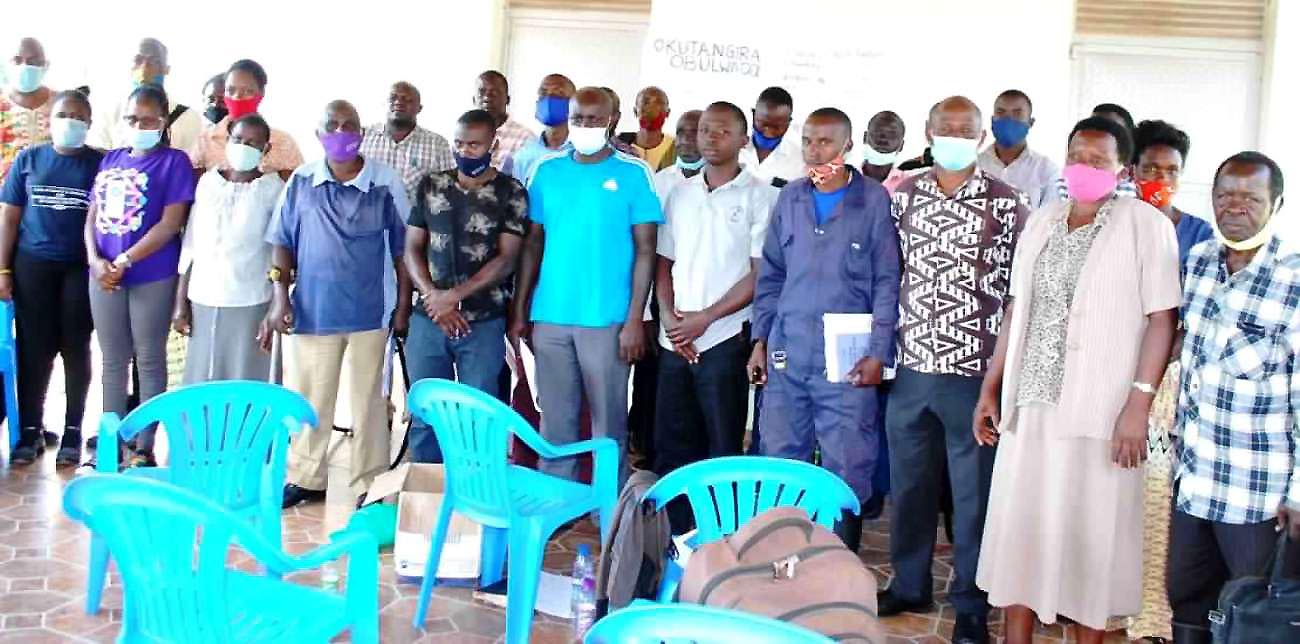 Makerere University College of Agricultural and Environmental Sciences (CAES) has trained about twenty pig farmers in Wakiso District on how best they can practice and embrace Artificial Insemination (AI) in pigs.
The training attended by farmers, Wakiso District officials was conducted under a research project combining both research, outreach and training with funding from Makerere University Research and Innovations Fund (Mak-RIF). In attendance were Catherine Anen a Gender Specialist, Kafuluma Paul Mukasa a Senior Veterinary Officer at Wakiso Town Council among others.
The Principal investigator Prof. Donald Kugonza an animal scientist said this project focused on pig artificial insemination which they have been able to upscale, refine and come up with new methods to use.
"In this particular phase, we are working on developing an extender for semen that we use in AI, we are working on development of boar fluid for heat-trust detection to be able to use something like a swab or a spray to induce the female to come on heat since people don't keep males, "he said.
According to Prof. Kugonza, about 52% of the pig farmers in Central and Western Uganda do not keep boars but rely on moving their females to neighbors or using AI.
Centres4Her App, Taking the Fight Against GBV Digital this Festive Season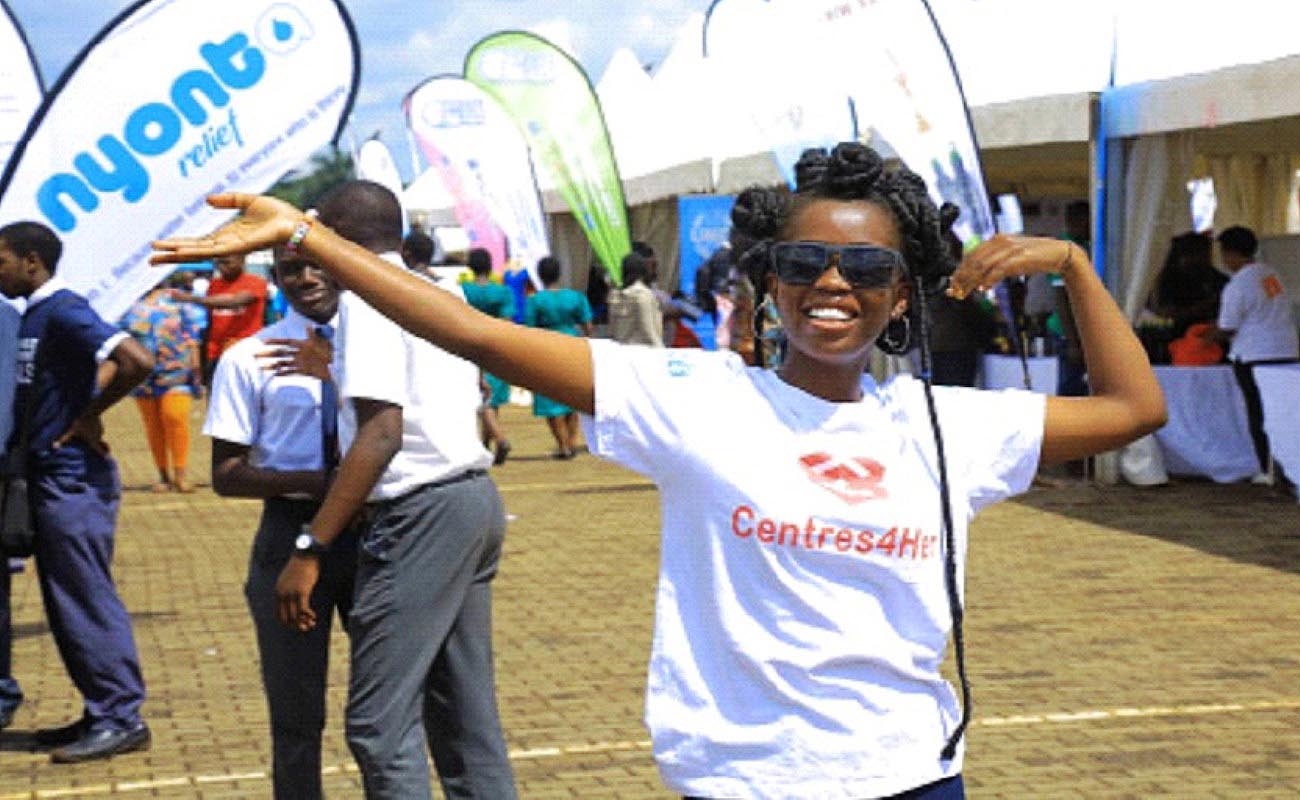 According to the Uganda Police Force (UPF) Annual Crime Report 2019, Old Kampala Division had the highest domestic violence incidences with 449 cases, followed by Lira with 399 cases and Amuria with 375 cases. Furthermore, 14,232 people were victims of domestic violence, of whom 2,908 were male adults, 9,978 were female adults and 670 were male juveniles while 676 were female juveniles.
The United Nations High Commissioner for Refugees (UNHCR) refers to Gender-Based Violence (GBV) as harmful acts directed at an individual based on their gender, rooted in gender inequality, the abuse of power and harmful norms. From the above UPF figures, it is clear that females, particularly adults, are more susceptible to violence than the male counterparts.
Thankfully, young innovators are paying attention to this worrying vice and coming up with mobile applications to help address it. Centres4Her is a digital platform designed by a team of innovators led by Mr. Terrydon Wamboga to link survivors of violence to available post violence services nearest to them through a mobile app with ease and confidentiality.
With funding from UN-Women through Makerere University School of Public Health (MakSPH) ResilientAfrica Network (RAN), the innovators have been able to bring their idea to life, refine the Centres4Her app as well as test and pilot it among target users. Following a mini-Launch of the pilot phase on 12th November 2019, the Cenres4Her app was exhibited during the 16 days of Activism against Gender-Based Violence, held on 27th and 28th November 2019 at Makerere University.
Film is a great asset when it comes to raising awareness and Bed of Thorns, a Ugandan production on GBV, was the Centres4Her go-to in reaching out to Makerere University students. With support from the Gender Mainstreaming Directorate (GMD), Centres4Her organised two screenings of the movie on 28th February and 13th March 2020 for the Colleges of Business and Management Sciences (CoBAMS) and Education and External Studies (CEES) respectively. A total of 119 participants attended the screenings which were followed by brief discussions about GBV and how the Centres4Her app can help its victims.
As we go into yet another festive season and associated merrymaking, it is important that victims of the few unfortunate incidences of GBV are made aware of an avenue through which to easily and confidentially report these cases as well as seek help.
Centres4her may be downloaded from the Google Play Store
Find Centres4her also on
Facebook: Centres4her
Twitter: @Centres4her
Mob: +256-703-171554
Email: centres4her[at]gmail.com | Terrydon Wamboga – twamboga[at]gmail.com | Arafat Kabugo – arafatkabugo[at]gmail.com
Youtube: Centres4her