Guide to Sanitation Resource Recovery Products & Technologies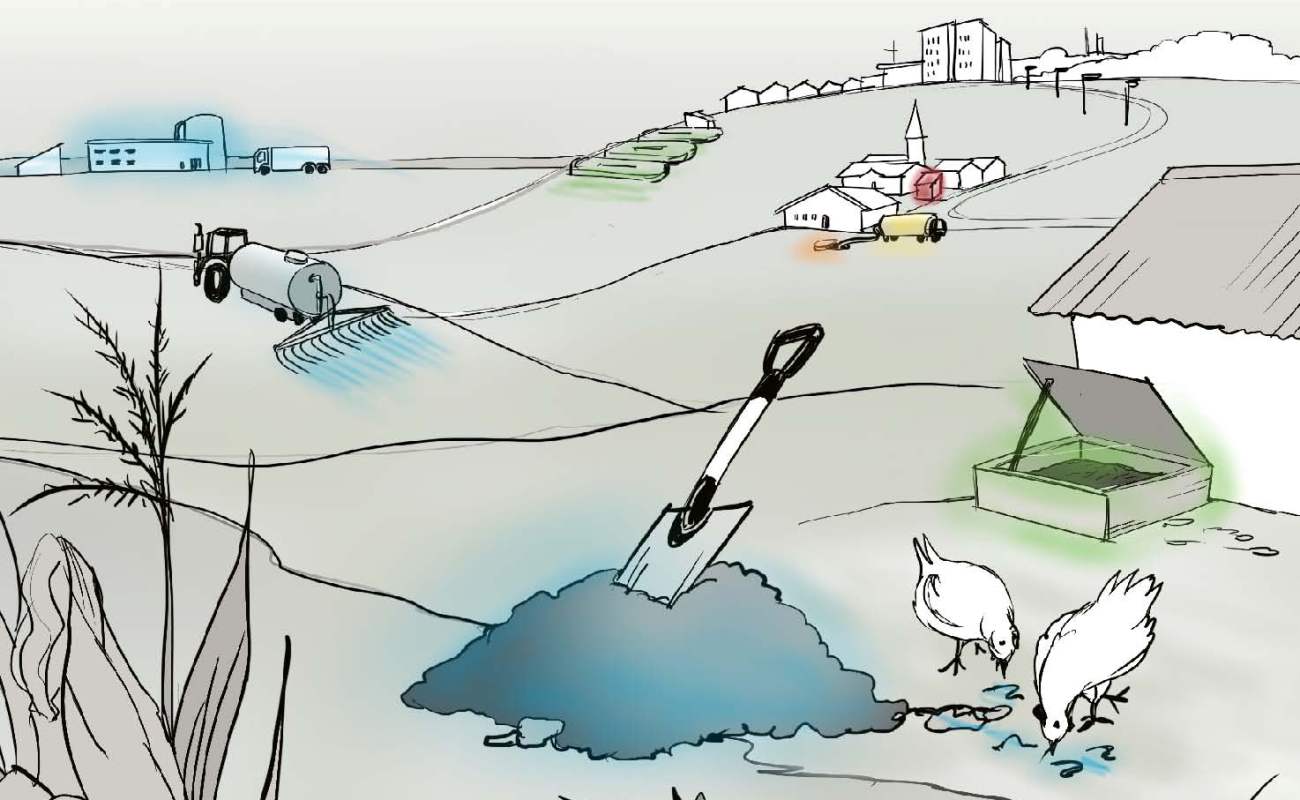 The world is currently undergoing a paradigm shift towards a circular society in which resources are recovered and reused rather than discarded. The global population has surpassed seven billion people, and rapid urbanisation in many areas is putting a significant strain on our ability to provide basic services to all. The Sustainable Development Goals highlight the fact that millions still lack access to food, healthcare, water and sanitation. At the same time, it is increasingly evident that we are consuming the Earth's resources and releasing waste into the environment in an unsustainable manner. The resulting effects on climate change, biodiversity loss and changing nutrient cycles threaten to over-step critical planetary boundaries. Crossing these boundaries has the potential to cause irreversible environmental change and to threaten the ability of humanity to develop and thrive. Sanitation systems manage carbon, nutrient and water flows, which are key resource flows that affect the planetary boundaries and thus should be recovered and recirculated instead of being released into the environment. Increasing resource recovery within our sanitation systems can play a critical role in shifting to a more sustainable society.
There are significant resources within excreta and wastewater fractions that can be recovered and turned into useful products. For example, the average person excretes 4.5 kg of nitrogen, 0.5 kg of phosphorus and 1.2 kg of potassium every year. These elements and other micronutrients found in excreta are critical for the fertilising and restoration of agricultural soils. The energy value of faeces is on average 4 115 kcal/kg of dry solids. This energy can be utilised as a renewable energy source. On top of this, there are large volumes of wastewater that can be captured, cleaned and reused. However, human excreta and wastewater contain pathogens and other undesired substances, risks that need to be managed in a reuse system. The growing demand for recycling needs to be complemented with a growing knowledge of how to do it safely.
The aim of this document is to provide an overview of the possibilities for resource recovery from sanitation and provide guidance on treatment processes to achieve safe products for reuse. The focus of this document is on resource recovery from the organic wastes managed in sanitation systems and, to a lesser extent, on the recovery of water and energy generation. Resource recovery sanitation systems are defined as systems that safely recycle excreta and organic waste while minimising the use of non-renewable resources such as water and chemicals. Safe recycling means that waste flows are managed so that physical, microbial and chemical risks are minimised. Thus, the recycled product should not pose any significant health threat or environmental impact when correctly used.
The specific objectives of this document are:
To expose the user to a broad range of recovered sanitation products and innovative treatment technologies.
To help the user to design functional solutions for resource recovery by illustrating the linkages between sanitation inputs, treatment technology and the recoverable products.
To provide an overview of basic information regarding design aspects, operational requirements and health, safety and social considerations related to resource recovery technologies and products.
Describe and fairly present technology-specific advantages and disadvantages.
Please see Downloads for full Text Book
3 Mak Teams in Efficiency for Access Design Challenge Grand Final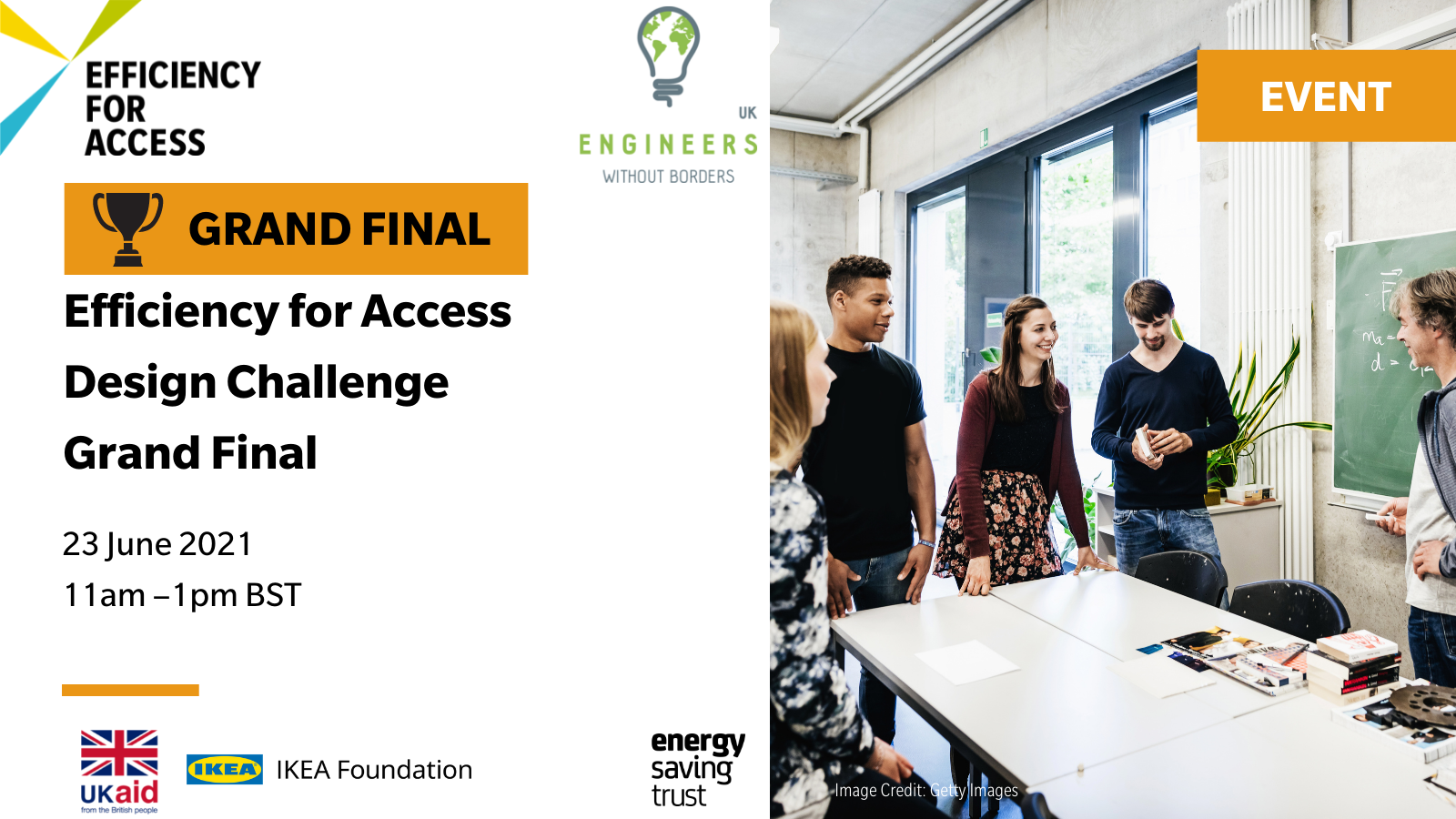 The Efficiency for Access Design Challenge is a global, multi-disciplinary competition that empowers teams of university students to help accelerate clean energy access.
To provide universal energy access, we urgently need to enhance the efficiency and affordability of high performing appliances for off and weak-grid settings in low to middle income countries. The Challenge
invites teams of university students to create affordable and high-performing off-grid appliances and supportive technologies. 
This year, 21 universities from Bangladesh, Ethiopia, India, Kenya, Nepal, Uganda, Sweden and the UK will participate. Three teams from Makerere University are taking part in the Challenge.
This year's Grand Final will be happening on the 23rd June at 11:00am BST (1:00pm EAT) includes:
A showcase of some of the amazing submissions we have received this year.
An awards ceremony for teams with the most innovative designs
Panel discussion: 'How do we truly achieve inclusive energy access?', giving you the chance to hear insights into the future of the off-grid industry
The event also gives participants the opportunity to network with specialists working in the off-grid appliance sector.
You can register here to attend the event.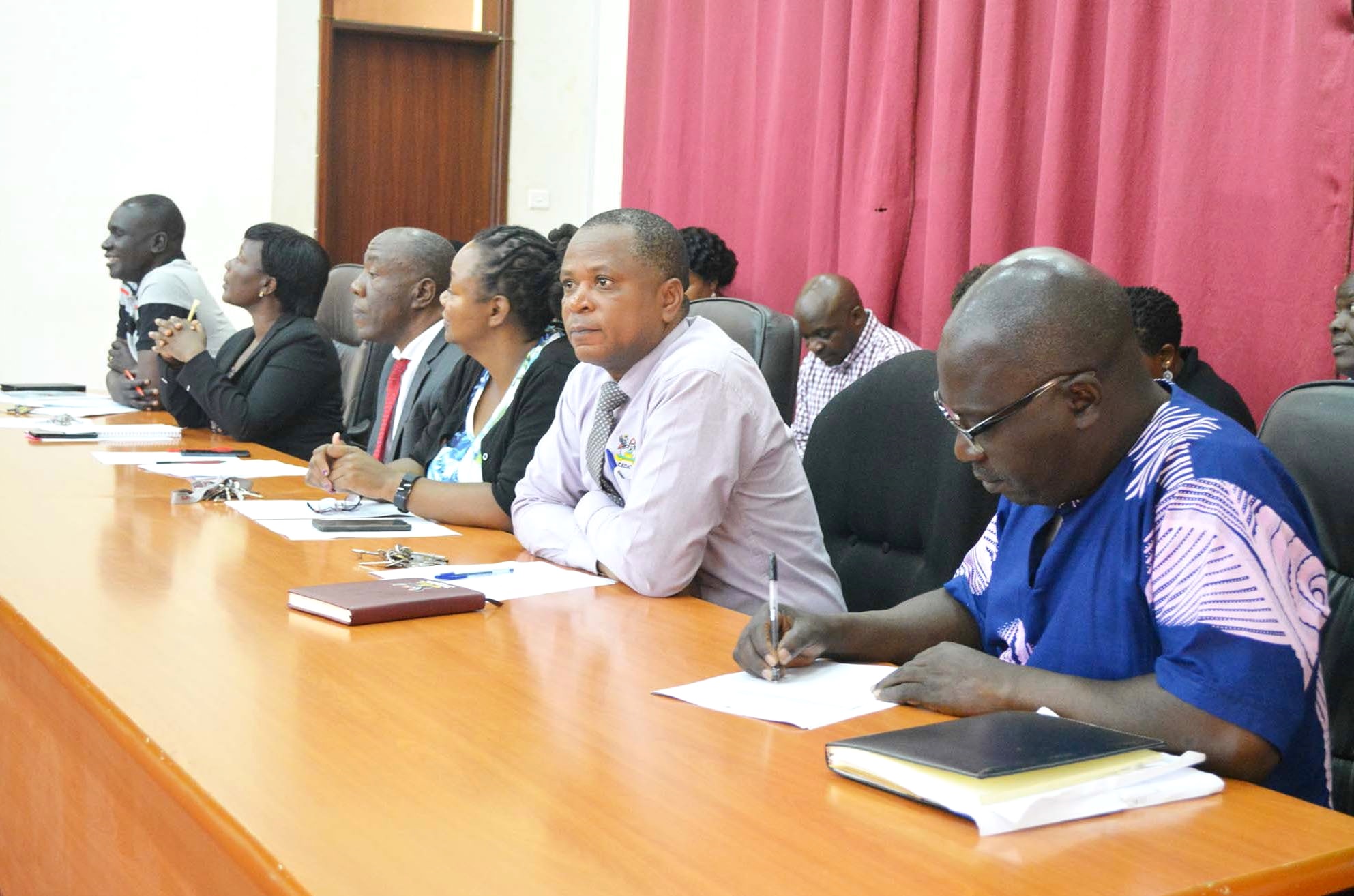 Africa Centre of Excellence in Materials Product Development and Nanotechnology (MAPRONANO). The Center was developed out of the need to strengthen research and training in the thematic areas of materials science and engineering, nanotechnology and nanomedicine in order to develop human resource capacity in applied science engineering disciplines for the development of the great lakes region.
MAPRONANO ACE offers highly specialized short courses in welding technology, health safety engineering, Oil & gas, Monoclonal and Nanobodies generation, Bioinformatics & Next Generation sequencing techniques. Nanomedicine Program is implemented in partnership with College of Health Sciences (MakCHS).
The centre is supported by the World Bank to the tune of USD 6 million.
The centre has registered a number of success/ achievements during the last 3 years, some of which include;
Student Training
1 PhD student & 110 MSc students were enrolled in the academic year 2019/2020.
50 students attended the Short Course in Tablet development of which 22 were regional students from University of Nairobi.
MOUs generated
3 MOUs with Vaal University, Sefako Makgatho University of health Sciences South Africa and industrial partner CODEK Engineering Ltd have been signed, budgets and work plans submitted
Peer Reviewed publications
7 peer reviewed publications in high impact journals have been published and 4 conference papers have been presented by the faculty and students.
Industry Engagement
MAPRONO ACE conducted industry engagement and student placements in the Eastern and Western region to promote University-private partnerships. A total of 30 manufacturing industries have participated and over 20 internship placements have been secured for the students.
Gender Awareness and Career Guidance in High School
MAPRONANO ACE conducted career guidance and gender awareness in high schools in Eastern and Western Uganda to encourage students mostly girls to take up STEM subjects. Over 35 high schools and over 1,500 students participated.
Revenue Generation (Grants/Contracts at Various Stages)
MAPRONANO ACE won several grant awards from Makerere University Research and Innovations Fund (MakRIF) and COVID19 Emergency Fund for:-
Viral load determination and antibody profiling among Covid-19 patients UGX 60,000,000 ($16,216.2), Prof. Charles Ibingira (PI)
Perfecting the design and testing the feasibility of disinfecting gloves (D-Gloves) UGX 60,000,000 ($16,216.2) Prof. John Baptist Kirabira (PI)
Valorization of cassava peels for abatement of active pharmaceutical contaminants from water systems in Uganda UGX 219,720,000 ($59,383.7) Prof. John Baptist Kirabira (PI)
Up-cycling plastic wastes by incorporation of agricultural residues for the development of environmentally friendly packaging products, UGX 104,310,000 ($28,191.9) Dr. Michael Lubwama (PI)
Nanobody based point of care diagnostic kit for cervical cancer UGX 194,000,000 ($52,432) Prof. Charles Ibingira (PI)
CEDAT Swears-In New Student Leaders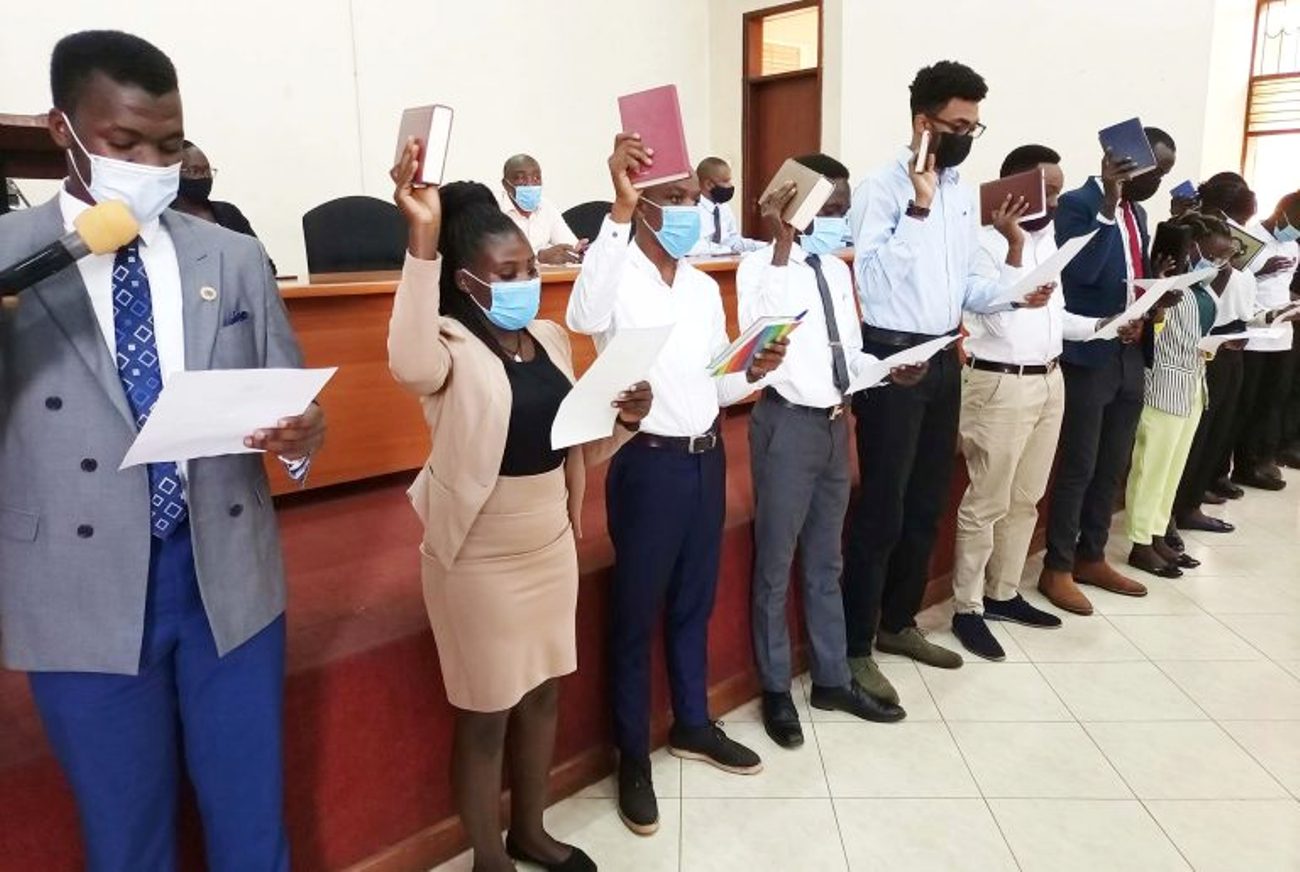 The College of Engineering, Design, Art and Technology (CEDAT) on Friday May 21, 2021 witnessed the handover and swearing-in of new student leaders of the various associations at the college.
The college has 6 associations each with a president and a cabinet.
The associations include Makerere Engineering Society (MES), Makerere Association of Construction Management (MAC), Makerere University Fine Art Students Association (MUFASA), Makerere University Association of Surveying Students, Makerere University Planners Association, Makerere Architecture Student Association.
The handover was witnessed by the Principal, Prof. Henry Alinaitwe, the Dean of the School of the Built Environment, Prof. Moses Musinguzi, Dr. Eng. Anthony Rucukye, who represented the patron of MES, the Deputy Principal, Dr. Venny Nakazibwe, the Principal Communication Officer, Ms. Betty Kyakuwa and the Web Administrator, Mr. Mark Rujumba as well as parents of the new student leaders.
In his remarks, Prof. Alinaitwe thanked the out-going leadership for working with the college to improve student welfare and also organize academic events.