Personal/Community Care after the Loss Due to Fire
Friends, everyone of us was thrown into shock, disbelief, pain, sadness and other feelings. Whereas we were all affected in some way the top university administrators and occupants of the offices on the Main Building lost more than the rest of us. They lost valuables, information, space to work from and any other losses that may not be remembered now but will be recalled when needed in future.
Amidst all this we thank God that no one was physically harmed. However, this doesn't mean people may not be affected emotionally/psychologically. I wish to share a few tips that we can use as first aid to ensure psychological health.
Use appropriate physical exercises alternated with relaxation. These will alleviate some of the physical reactions.
Structure your time – keep busy.
You're normal and having normal reactions – don't label yourself crazy.
Talk to people – talk is the most healing medicine.
Be aware of numbing the pain with overuse of drugs or alcohol. You don't need to complicate this with a substance abuse problem.
Reach out – people do care.
Maintain as normal a schedule as possible.
Spend time with others and talk about what happened to you.
Help others who were affected as much as possible by sharing feelings and checking on how they are doing.
Give yourself permission to feel bad and share your feelings with others.
Keep a journal. Write down your thoughts and feelings about the incident. Research has shown that this is very effective for symptom reduction and resolution of the trauma.
Do things that feel good to you.
Realise those around you are under stress.
Don't make any big life changes.
Do make as many daily decisions as possible which will give you a feeling of control over your life, i.e., if someone asks you what you want to eat, answer them even if you're not sure.
Get plenty of rest.
Reoccurring thoughts, dreams or flashbacks are normal – don't try to fight them – they'll decrease over time and become less painful.
Eat well-balanced and regular meals (even if you don't feel like it).
Some of us have family and friends who are more affected. What will be your role?
For Family and Friends
Listen carefully
Spend time with the traumatised person
Offer your assistance and a listening ear if they have not asked for help
Reassure them that they are safe
Help them with everyday tasks like cleaning, cooking, caring for the family, minding children.
Give them some private time.
Don't take their anger or other feelings personally.
Don't tell them that they are "lucky it wasn't worse" – traumatized people are not consoled by those statements. Instead, tell them that you are sorry such an event has occurred and you want to understand and assist them.
NOTE: Feel free to seek psychosocial support services from the university Counselling and Guidance Centre by walking in, calling to schedule an appointment or using virtual means. We are glad to announce that our professional colleagues from University of California Berkeley have offered to provide staff with free psychosocial support services using virtual means like zoom, skype and so on.
Henry Nsubuga
Manager, Counselling and Guidance Centre,
Plot 106, Mary Stuart Road (Opposite Mary Stuart Hall),
Makerere University
Email: hnsubuga[at]cgc.mak.ac.ug
Tel: +256-772-558022
Click here for more information about the Counselling and Guidance Centre
Related article
Alliance for Global Health and Science 2021 Virtual Institute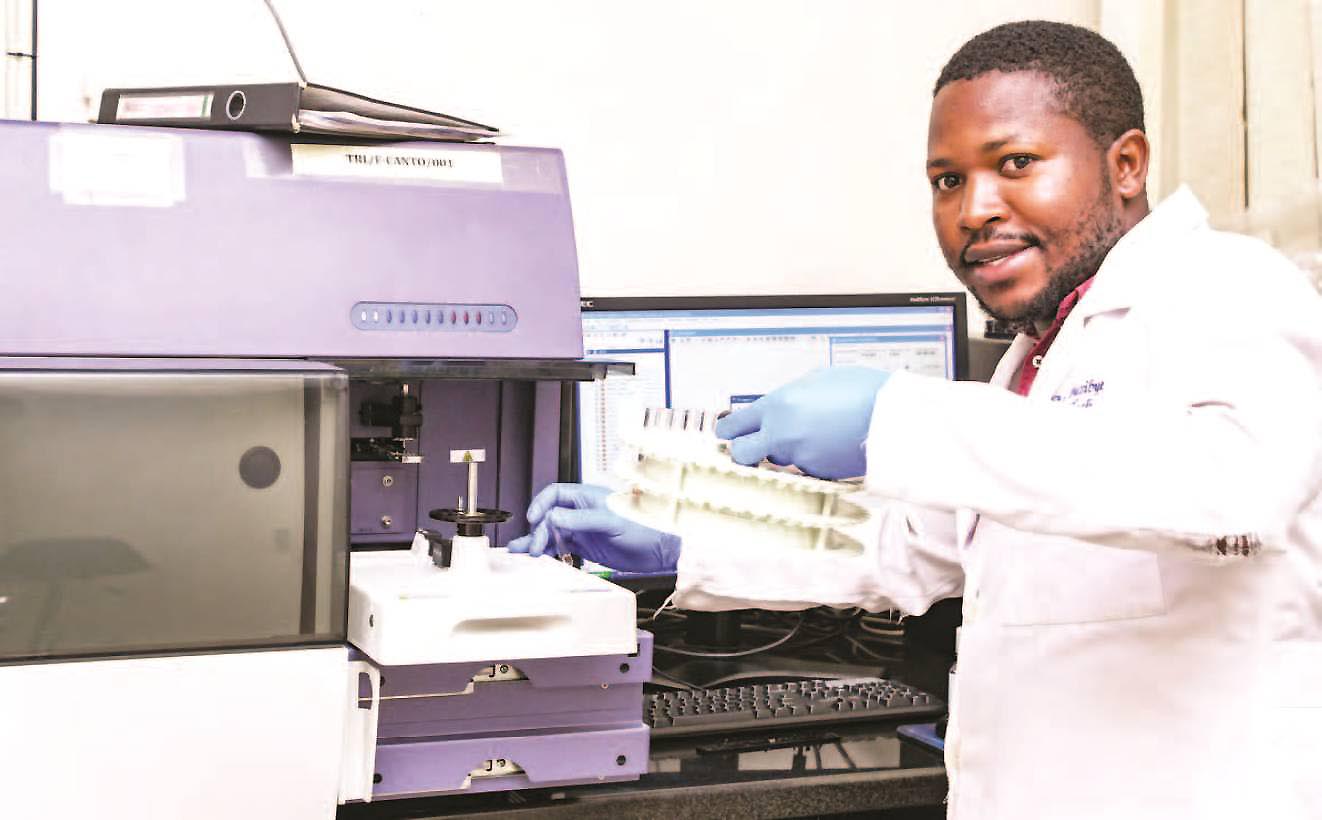 The Alliance for Global Health and Science (the Alliance) is a partnership between the University of California, Berkeley and Makerere University. The Alliance seeks to make a tangible, enduring impact by focusing on locally identified health research needs and strengthening collaborations between faculty at UC Berkeley and Makerere University.
The Alliance Summer Institute is an opportunity for Makerere University students to learn cutting edge, vital skillsets for bioscience researchers from world class scientists from the University of California system, the Chan Zuckerberg Biohub, SciDIP Global, and Makerere University. This year, the Institute will be held completely virtually, keeping in mind the public health crisis of COVID-19.
If you are interested in participating in the Summer Institute, please fill out this application form which can be found at: https://forms.gle/d1WZVBin3sbfyZdF6
All applications require 1) a letter of interest outlining which course(s) you are interested in participating in, how you will benefit from this coursework, and how you intend on using it to advance your scientific career, and 2) an up-to-date resume listing relevant prerequisites, experience, and coursework with references.
Applications are due by June 30th, 2021 at the latest. The courses being offered this year are as
follows:
Introduction to Next Generation Sequencing and Genomic Epidemiology (July 19 – 30)
Bioentrepreneurship: Small Molecule Therapeutic and Diagnostic Development (July 19 – 23)
Bioinformatics: Covid19 Pandemic Genome Sequence Analysis and Phylogenomics (August 2 – 13)
Scientific Diplomacy (August 2 – 13)
Concepts and techniques in modern vaccine design for global infectious disease (July 26 – August 6)
Scientific Grantwriting & Presentation (August 9 – 13)
Please see Downloads for details.
Call for Applications: MakNCD Non-Degree Research Support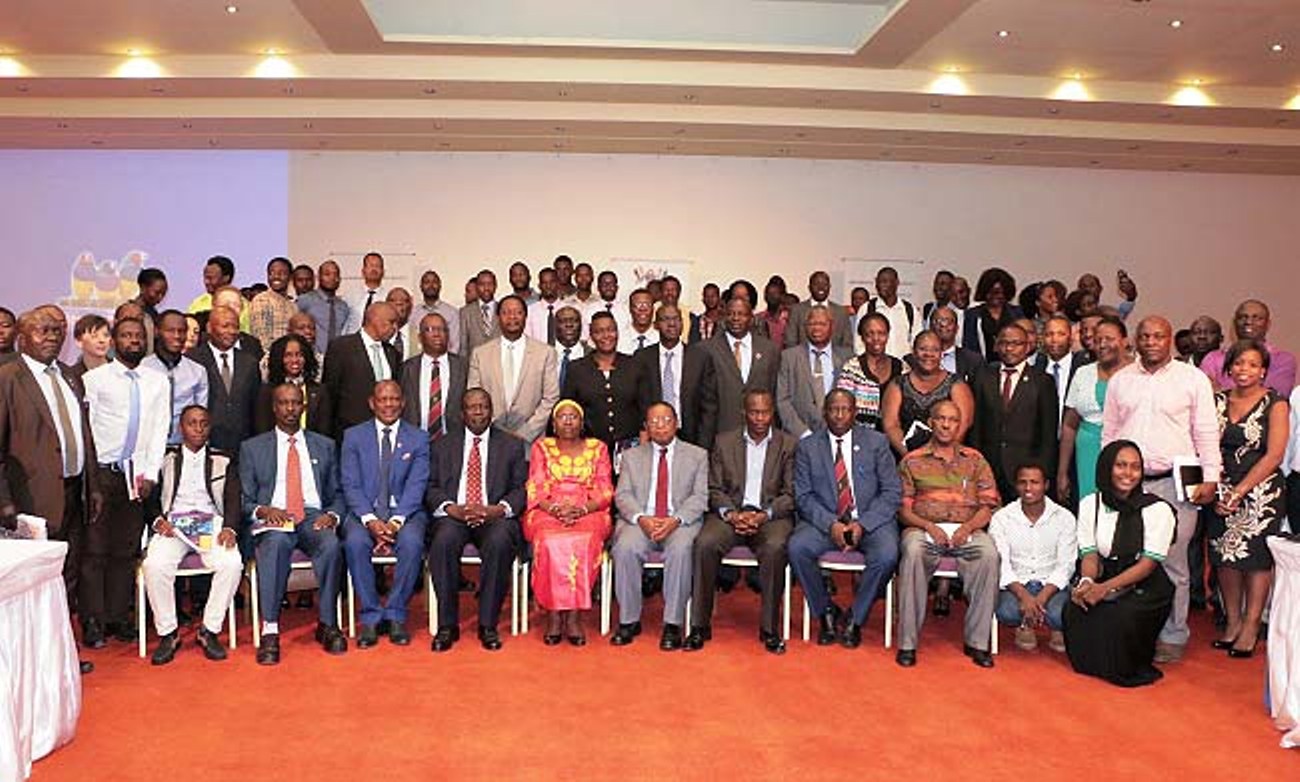 The Makerere University Non-Communicable Disease (MAK-NCD) Research Training Program, funded by the United States National Institute of Health-Fogarty international centre is a collaboration between Makerere University College of Health Sciences and Johns Hopkins University. The overall goal of this training program is to develop a comprehensive mentored research-training program in Uganda that will build local capacity to address the challenges of NCD control and management and promote the use of research findings to inform decision-making and policy.
This call for applications is targeting mainly junior researchers and Graduates at Makerere University with interest in building an independent research career in NCD.
A stipend and mentorship support for up to 12 months will be available to the selected candidates
Criteria for selection:
Must have a concept or a research idea proposal in one of the following NCD areas; Chronic Respiratory Diseases (CRD), Diabetes Mellitus (DM), Chronic Kidney Disease (CKD), Cardiovascular Diseases (CVD) & Hypertension.
Demonstrated interest in NCD research studies focusing on biomedical sciences, Clinical Research, Epidemiology, Implementation Science research and Policy.
Commitment to develop and maintain a productive career devoted to NCD
Must have two (2) mentors in the proposed area of research.
Must commit 40% of their time (2 working days) to the fellowship. A letter of support from an immediate supervisor stating that you can commit this time is required
The following are the broad NCD Research priority areas (themes). Applicants are encouraged to develop concepts from these themes.
(a)   Chronic Respiratory Diseases
(b)  Cardiovascular Diseases
(c)   Diabetes
(d)  Renal diseases
Benefits:
Mentorship
A monthly stipend will be provided upon development of a full proposal and clearance of the proposed study with appropriate IRB
Short courses in Bioethics, Good clinical Practice, Good laboratory Practice, Grant writing, Data Analysis and Manuscript writing.
Support to submit at least 1 paper in an indexed peer-reviewed journal as first author for publication
Fellows that achieve set targets will be supported to apply for additional grant funding to conduct primary research
Platform to develop into an independent Researcher in the NCD field
Application Process:
Email Makncd.chs@mak.ac.ug to request for the application form and CV template
Submit completed application, detailed CV, 2 letters of recommendation, letter of support from immediate supervisor stating that you can commit 40% of your time to the fellowship to Makncd.chs@mak.ac.ug, cc to Program Manager. Dr. Charles Batte dr.cbatte@gmail.com
Deadline for submission of applications: 9th July,2021.
"Only shortlisted candidates will be contacted"
MU-JHU Positions: Locum Midwives/Nurses – WOMANPOWER Study June 2021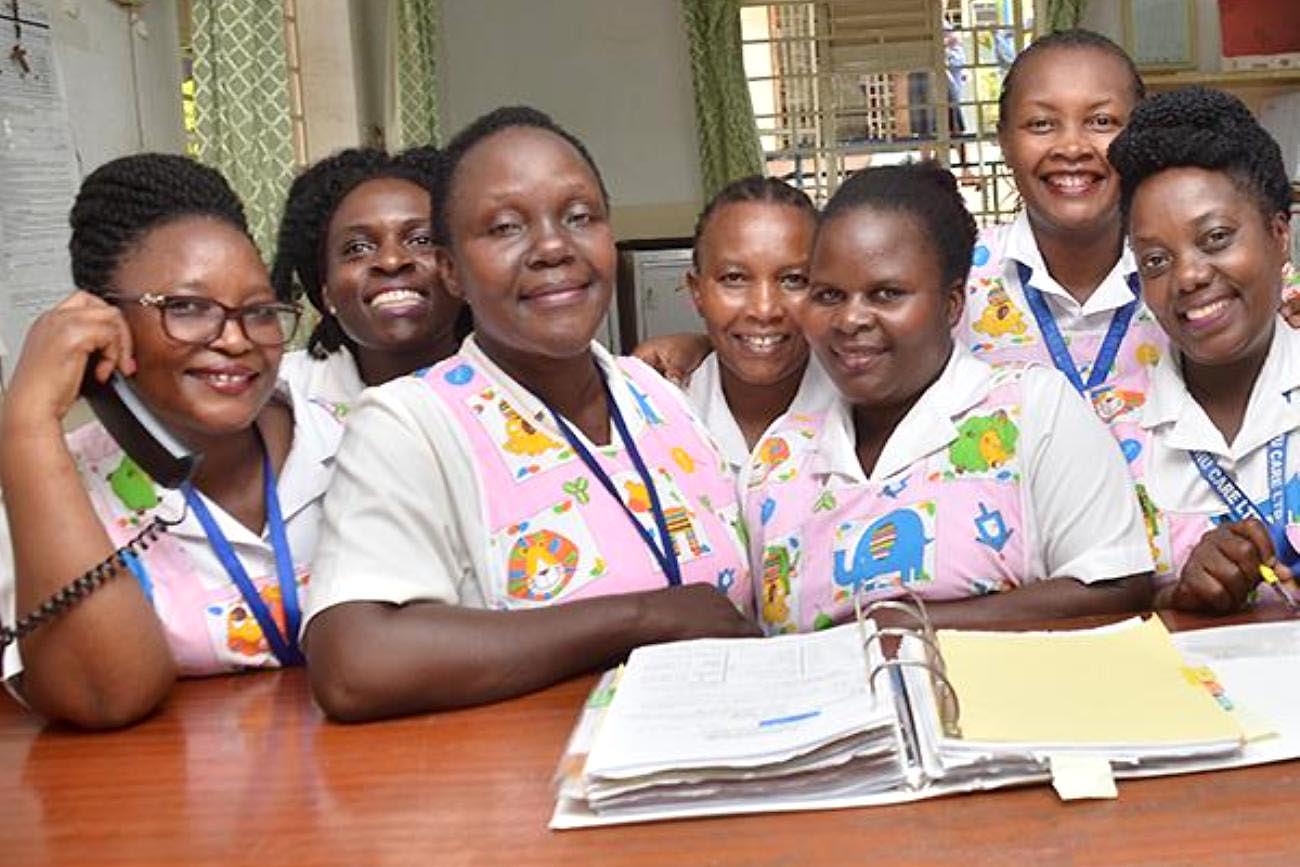 The Makerere University-Johns Hopkins (MU-JHU) Research Collaboration – MU-JHU CARE LTD, a Kampala – based equal opportunities Clinical Research and Service Delivery Organisation with more than 350 employees is seeking interested, committed and reliable professionals with the described qualifications to apply for the Locum positions listed below in support of the EDCTP funded studies. The positions are Locum positions on short term contract for 6 months.
1. Locum Midwife/Nurse: multiple positions
Reports To: Nurse Coordinator
Duty station: MUJHU, Kisenyi HCIV and Kawempe National Referral Hospital
Required qualifications and profile:
A Diploma in Midwifery/Nursing, with current registration for practice from the Uganda Nurses and Midwives councils (UNMC) with interest in working in a busy labour ward with minimum supervision. The candidates are required to have worked for at least three (3) years in a busy health centre/institution. Previous work experience in a clinical research environment and/or with HIV, TB and/or MCH clinical care would be a strong advantage. Computer literacy is required. The successful candidates should be willing and able to work extended duty shifts i.e. 12 hour day, and 12 hour night shifts, including public holidays and weekends.
The holder of this position will work under the direct supervision of the Nurse Coordinator with guidance from the Head of Nursing Section, and will be responsible for the following duties:
Working closely with other health professionals/research staff to obtain consents.
Provide midwifery/nursing care to study participants as well as do phlebotomy, cord blood sampling and other sample collection as required.
Collect data using tablets and laptops.
Participate in study data quality assurance and control.
Any other duties reasonably assigned by the relevant authorities.
Maintain professional GCP/HSP accreditation and complete study specific training as required.
Applications with complete C.Vs, including 3 referees and their full addresses or contact Telephone numbers, copies of academic certificates and testimonials, should be hand delivered to: MU-JHU Human Resource Manager, through the reception on first floor, MUJHU 1 Building – not later than 25th June, 2021 by 5.30pm.
Only short-listed applicants will be contacted. Successful candidates will be expected to start work immediately.