Personal/Community Care after the Loss Due to Fire
Friends, everyone of us was thrown into shock, disbelief, pain, sadness and other feelings. Whereas we were all affected in some way the top university administrators and occupants of the offices on the Main Building lost more than the rest of us. They lost valuables, information, space to work from and any other losses that may not be remembered now but will be recalled when needed in future.
Amidst all this we thank God that no one was physically harmed. However, this doesn't mean people may not be affected emotionally/psychologically. I wish to share a few tips that we can use as first aid to ensure psychological health.
Use appropriate physical exercises alternated with relaxation. These will alleviate some of the physical reactions.
Structure your time – keep busy.
You're normal and having normal reactions – don't label yourself crazy.
Talk to people – talk is the most healing medicine.
Be aware of numbing the pain with overuse of drugs or alcohol. You don't need to complicate this with a substance abuse problem.
Reach out – people do care.
Maintain as normal a schedule as possible.
Spend time with others and talk about what happened to you.
Help others who were affected as much as possible by sharing feelings and checking on how they are doing.
Give yourself permission to feel bad and share your feelings with others.
Keep a journal. Write down your thoughts and feelings about the incident. Research has shown that this is very effective for symptom reduction and resolution of the trauma.
Do things that feel good to you.
Realise those around you are under stress.
Don't make any big life changes.
Do make as many daily decisions as possible which will give you a feeling of control over your life, i.e., if someone asks you what you want to eat, answer them even if you're not sure.
Get plenty of rest.
Reoccurring thoughts, dreams or flashbacks are normal – don't try to fight them – they'll decrease over time and become less painful.
Eat well-balanced and regular meals (even if you don't feel like it).
Some of us have family and friends who are more affected. What will be your role?
For Family and Friends
Listen carefully
Spend time with the traumatised person
Offer your assistance and a listening ear if they have not asked for help
Reassure them that they are safe
Help them with everyday tasks like cleaning, cooking, caring for the family, minding children.
Give them some private time.
Don't take their anger or other feelings personally.
Don't tell them that they are "lucky it wasn't worse" – traumatized people are not consoled by those statements. Instead, tell them that you are sorry such an event has occurred and you want to understand and assist them.
NOTE: Feel free to seek psychosocial support services from the university Counselling and Guidance Centre by walking in, calling to schedule an appointment or using virtual means. We are glad to announce that our professional colleagues from University of California Berkeley have offered to provide staff with free psychosocial support services using virtual means like zoom, skype and so on.
Henry Nsubuga
Manager, Counselling and Guidance Centre,
Plot 106, Mary Stuart Road (Opposite Mary Stuart Hall),
Makerere University
Email: hnsubuga[at]cgc.mak.ac.ug
Tel: +256-772-558022
Click here for more information about the Counselling and Guidance Centre
Related article
Makerere Medical Journal: Golden Jubilee Edition 2022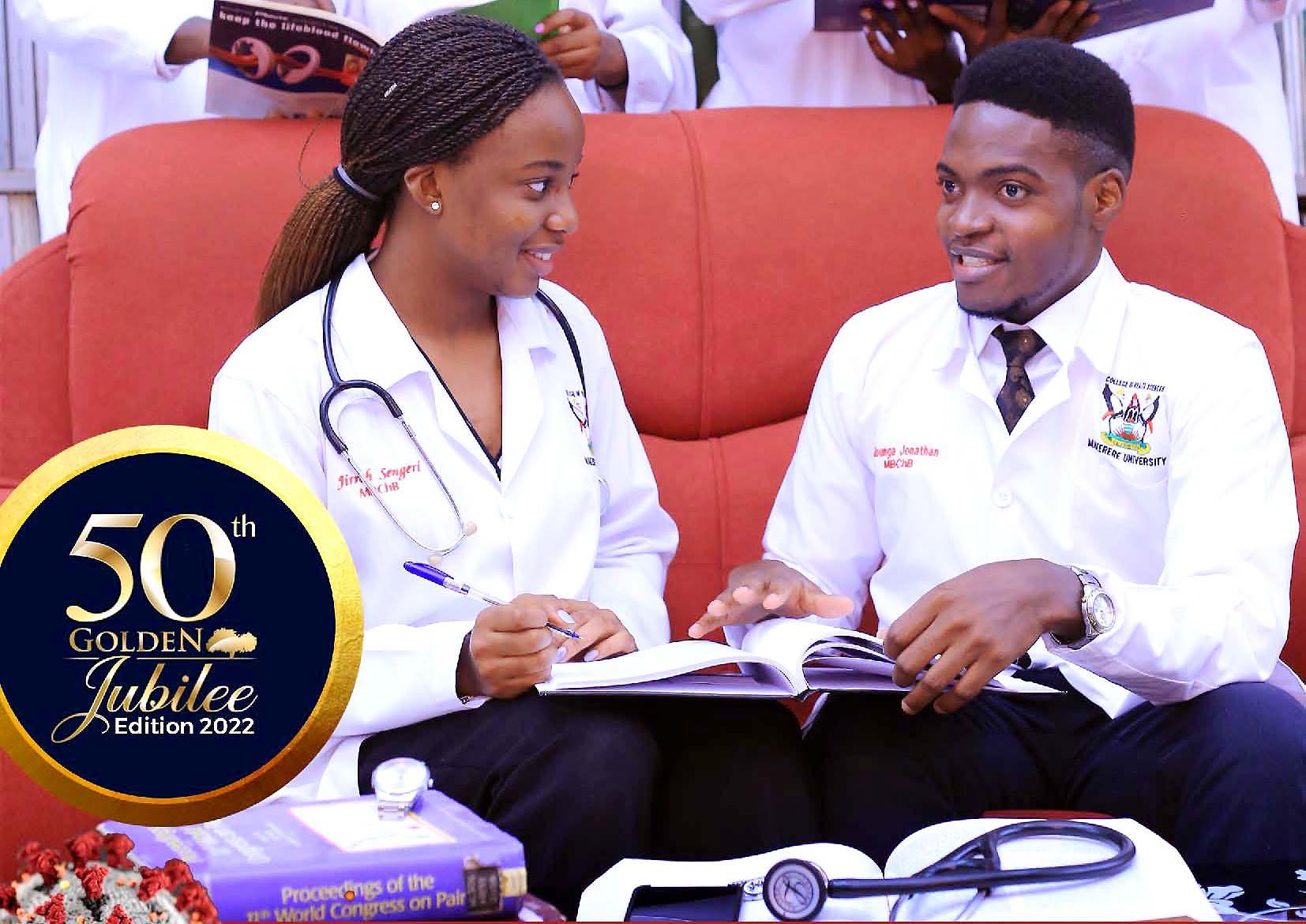 It's with great pleasure that I welcome you to the Golden Jubilee edition of this phenomenal journal. Yes, The Makerere Medical Journal marks 50 years of publication with this year's edition and all this has been made possible by the endless efforts and contributions of the Makerere University College of Health Sciences Staff and students because without your research submissions and financial support, the journal wouldn't have made it this far. To you reading this, thank you for contributing to the sustainability of this great project, year in year out.
Here's a quote to ponder on as you delve into this year's well-crafted articles and it's by Zora Hurston (1891-1960), "Research is formalized curiosity. It is poking and prying with a purpose." And doesn't that just define our purpose as researchers?!
This edition's articles cover pertinent topics ranging from Antimicrobial Stewardship, COVID-19 interventions, Oral Health amongst others. It also features student projects, write-ups on student-led organizations and societies that are making a difference in the life of a health sciences' student and many more interesting writings. Featured in this issue are international manuscripts from countries like Nigeria and we were also honored to work with other universities within the country and feature some of their students' articles.
I would like to extend my most sincere gratitude to my team of editors that engaged in a rigorous peer review process to ensure that the articles published are up to standard. As the editorial team, we are quite pleased to see the number of undergraduates involved in research steadily increasing and all the efforts that have been put in by the different stakeholders to see this happen are commendable.
With that said, I hope you enjoy every second of your read!!!
LINDA ATULINDA,
MBChB IV
EDITOR-IN-CHIEF,
Research and Writers' Club 2021-2022
Call for Applications: HEPI Masters Support Fellowship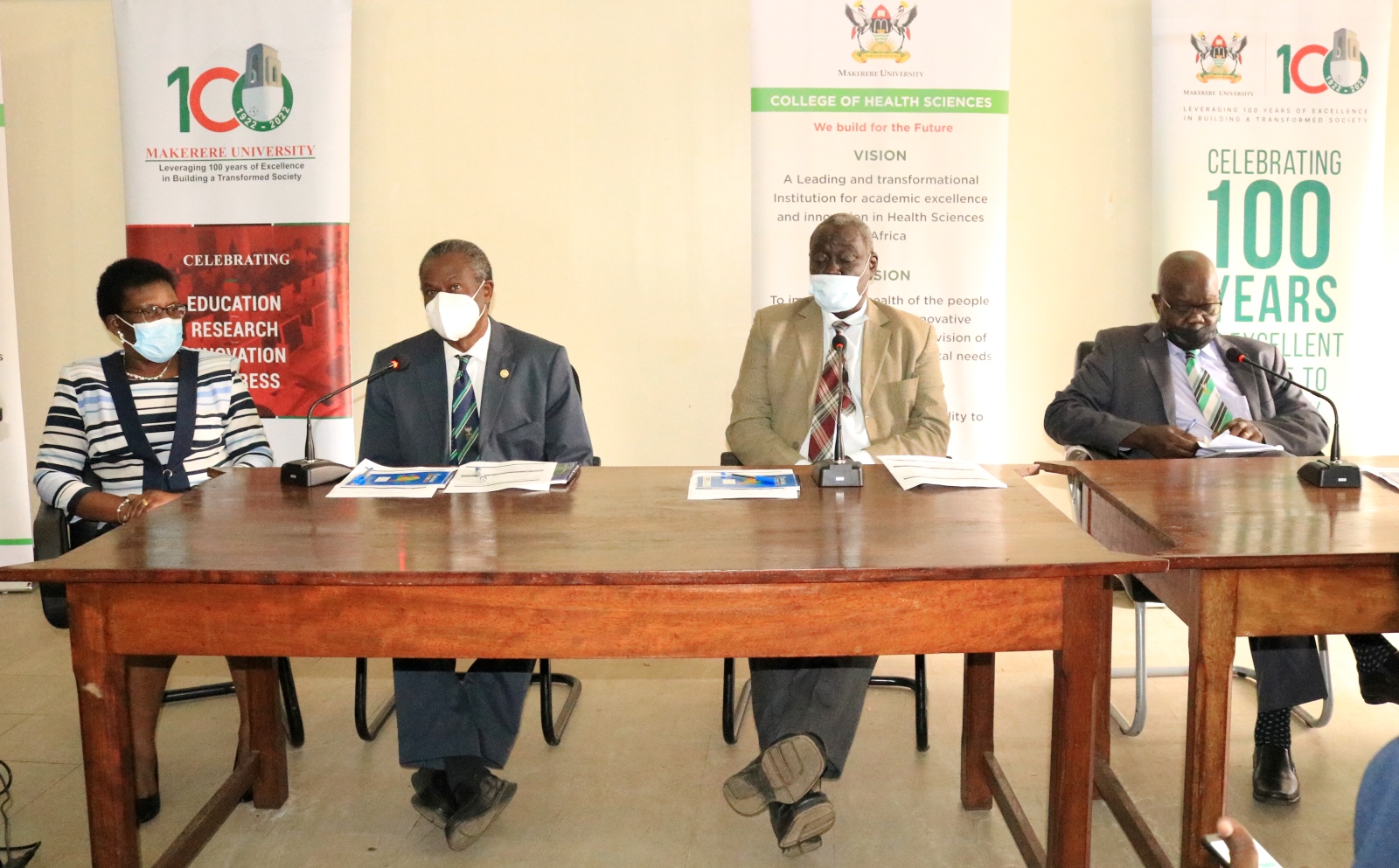 Applications are invited for the Health Professional Education Partnership Initiative (HEPI-SHSSU) Masters fellowship programme support from postgraduate students of:
Makerere University College of Health Sciences (MakCHS)
Kabale University School of Medicine
Clarke International University
Faculty of Health Sciences, Busitema University
The programme will support graduates in their final year of training leading to the award of a Masters degree on any of the Master's graduate training programs at the stated University for a maximum of 19 successful candidates.
The closing date for the receipt of applications is 30th September 2022.
Inquiries and Applications must be submitted to hepishssu@gmail.com
See attachment for more details 
Call for Applications: Faculty Research Training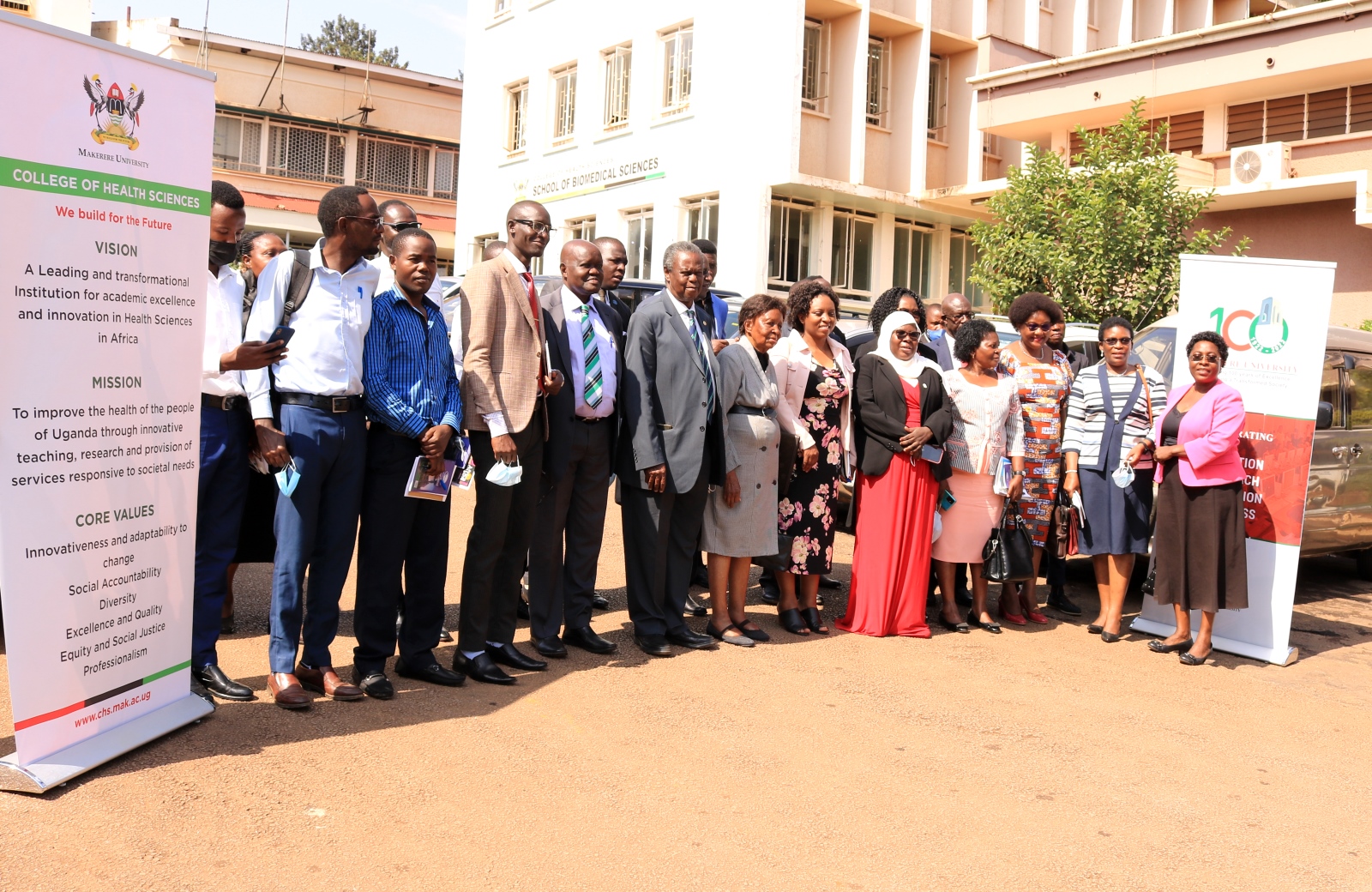 Applications are invited from faculty at Makerere University College of Health Sciences, Kabale School of Medicine, and Clarke International University to undertake training in research.
Limited research funding will be available for research focusing on community-based, clinical, operational, health professions education, epidemiological, biomedical, and research in Communicable Diseases (e.g. HIV/AIDS, malaria, tuberculosis, etc.) or non-communicable diseases of importance to Uganda.
Up to 15 applicants will be selected and they will undergo a brief (2 days) didactic training in research proposal development prior to embarking on their research projects. Up to 4,000 US dollars per applicant (depending on budget) will be available to support the research.
The closing date for the receipt of applications is 3rd October 2022.
Inquiries can be forwarded to the PI, HEPISU Program on hepishssu@gmail.com
See attachment for more details