Success Story: Managing TB/HIV Co-infection in a Discordant Couple with Children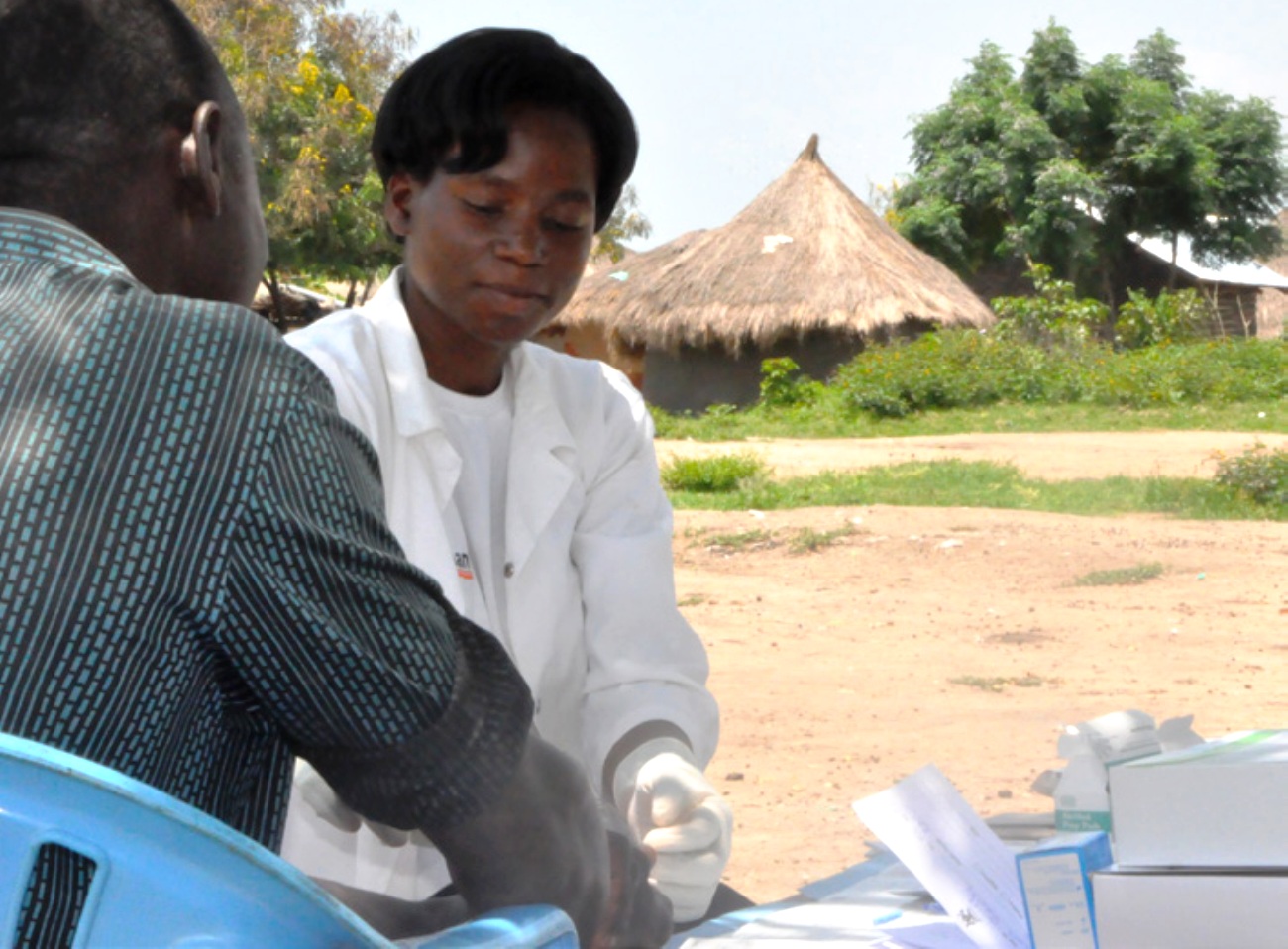 "I had on and off cough for about four weeks which I perceived as normal but when I felt swellings in my neck, I got worried. The few friends I shared with had mixed views like witch craft and HIV. I visited a nearby private facility to test for HIV which turned out positive. When I shared with my friend who is a health worker, she encouraged me to go to Kisugu Health Centre III to confirm the HIV test" said John.
In February 2017, John (not real name) a 37-year-old car dealer visited Kisugu health centre III to confirm his HIV status following an HIV positive test result he had received a week earlier from a private health facility near his home. At presentation, though he didn't complain about it, it was observed that he had history of cough, evening fevers and bilateral swelling in the neck which were nonexistent at the time.
John's sputum was examined by a GeneXpert machine and an HIV test was performed at Kisugu HCIII. He was diagnosed with TB/HIV co-infection and immediately started on TB treatment. He was also enrolled into HIV care that day. John was encouraged to disclose to his wife and identify a treatment supporter.
With funding from the Centers for Disease Control and Prevention (CDC) through the Infectious Diseases Institute (IDI), Kisugu HCIII is one of the 64 IDI supported health facilities in Kampala and Wakiso districts, where over 200 qualified health workers have been trained to identify and comprehensively manage patients with TB/HIV co-infection.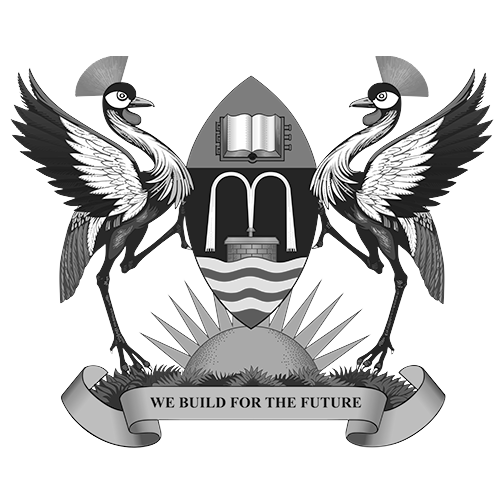 Address Drivers of Non-compliance to COVID-19 Guidelines, Researchers Urge Government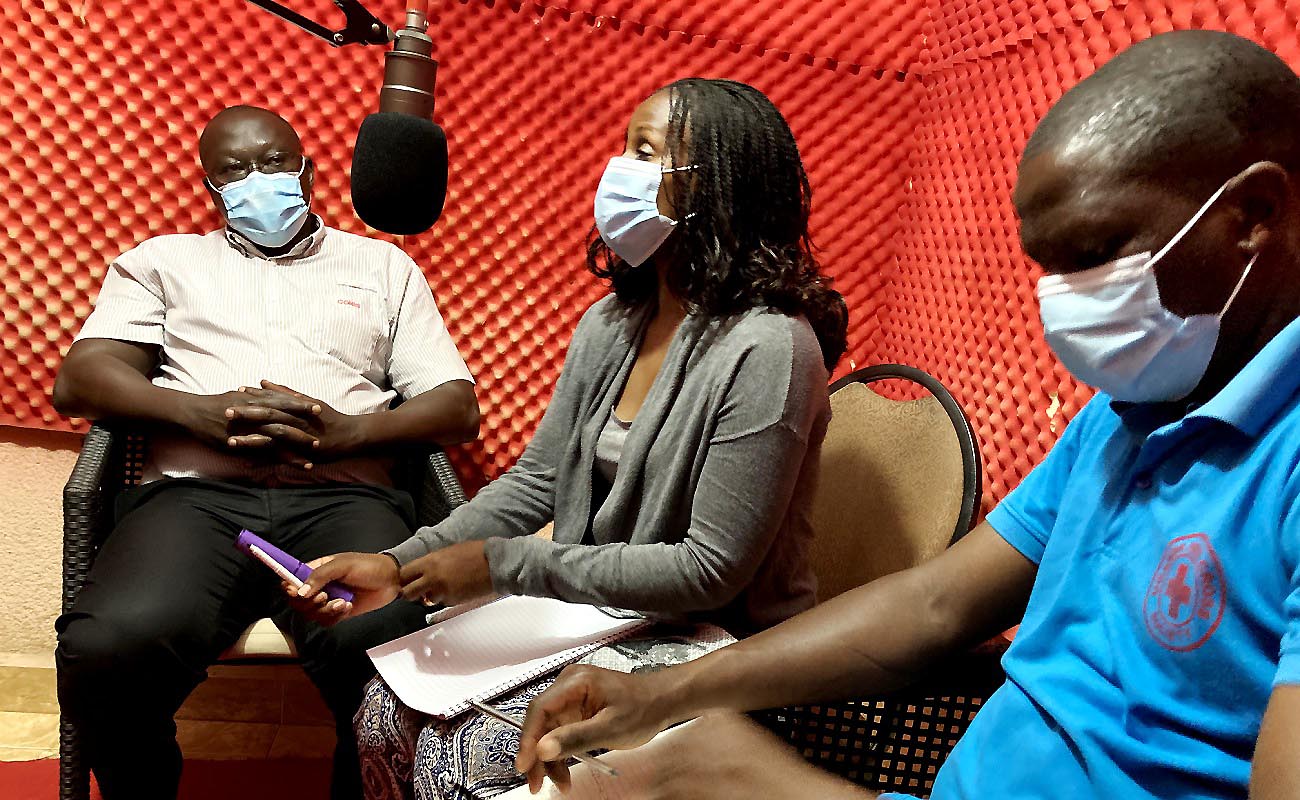 Makerere University researchers and local leaders have asked government and other key stakeholders in refugee management to address community drivers of non-compliance to COVID-19 guidelines as increased cases continue to be registered across the country.
This call was made at the dissemination event of a study conducted by Makerere University titled Refugee Lived Experiences, Compliance and Thinking (REFLECT) in COVID-19. The REFLECT dissemination was undertaken at multiple sites in Kisenyi (Kampala), Kyaka II Refugee Settlement (Kyegegwa) and Adjumani (West Nile) on 14th December 2020.
The REFLECT study observed that compliance levels around COVID-19 guidelines drastically declined between May-August 2020 and continue going down despite increased infections from community transmission. The stakeholders at this event cautioned that addressing the drivers of non-compliance was necessary in light of the overwhelmed health system, currently ongoing political campaigns and massive social gatherings in the Christmas season and beyond.
Since March 2020 the Uganda government and its partners have conducted a fairly successful awareness campaign on the prevention of COVID-19. However, this knowledge has not translated into sustainable behavioural change and while there was strict observance of COVID-19 at the start of the pandemic, compliance has drastically dropped due to a number of reasons. This is why all prevention efforts should now focus on addressing the barriers to non-compliance as the country enters into the second wave and peak period of COVID-19 transmissions.
A study conducted from among 2,092 people in refugee settlements in Uganda has found a serious disconnect between the high knowledge levels and levels of compliance with the recommended COVID-19 preventive measures. A total of 13 settlements were considered for this study including Kisenyi in Kampala, Kyaka II in Kyegegwa district and 11 settlements in Adjumani district, West Nile.
Presenting findings of the study at Kyaka II Refugee Settlement in Kyegegwa, South-Western Uganda, the research team led by Dr Gloria Seruwagi observed that compliance levels had declined over time (between March/April and July/August); unfortunately coinciding with increasing number of COVID-19 cases and deaths.
Inappropriate use of masks was found prevalent in some of the study sites – including sharing of masks, and only wearing them when the refugees meet the Police. Researchers say these practices constitute a source of risk for infection, rather than being protective.
COVID-19: Handwashing Adherence Drops by 93% in Kampala Hotspots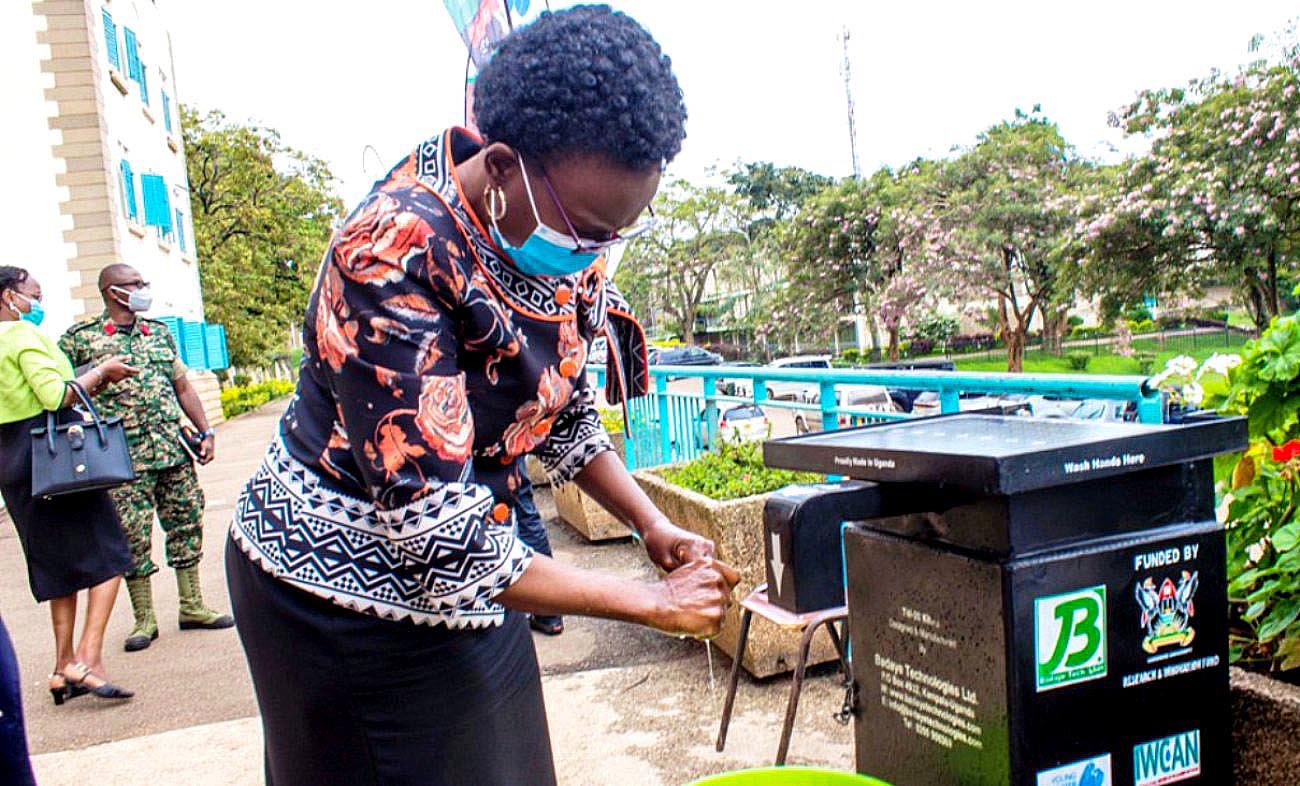 By Joseph Odoi
As Uganda continues to fight tirelessly to control the spread of COVID-19, results from a field-based survey in Kampala's informal settlements have indicated that citizens have abandoned hand hygiene, a key pillar in stopping the spread of a virus.
To beat the virus today and ensure better health outcomes beyond the pandemic, hand hygiene, especially through handwashing with soap have been emphasized as a top priority.
But results of a study titled: Adherence, Lived Experiences and Resilient Transformation among "slum dwellers" (ALERTs) in COVID-19: A study of Ki-Mombasa and Kabalagala-Kataba slums in Kampala present an urgent need to intervene in these communities in order to improve public hygiene practices such as handwashing, if the intended objectives are to be achieved.
Dr. Gloria Seruwagi, a behavioural scientist at Makerere University School of Public Health has observed that some of the set Standard Operating Procedures such as physical distancing, regular sanitizing and use of face masks are less likely to be followed and implemented due to congestion in the settlements.
While presenting an overview of results from the study, Dr. Seruwagi said Ugandans had gone back to their old ways and abandoned best hygiene practices such as handwashing, which is critical in the fight against COVID-19.
"Residents say they can't afford masks and those who have them say masks make breathing uncomfortable. Sanitizing is a luxury to most people in Bwaise and Kataba communities. While the practice of handwashing was feasible and adhered to at the beginning of March, it has drastically dropped by up to 92.6%.
Dr. Seruwagi, who is also the Study Principal Investigator observed that residents of Ki-Mombasa and Kabalagala-Kataba still have a major infodemic challenge of misinformation surrounding COVID-19, also exacerbated by multiple power centres and enforcers who locals say give confusing messages and seemed to have an uncoordinated response strategy.
"The community told us that everyone seems to be a "little king" in enforcing COVID SOPs and guidelines – from the police to Division leaders, food distributors, VHTs and local village leaders. They were not working in harmony and were giving different, sometimes confusing, messages and instructions. This greatly contributed to confusion and partly resulted in community noncompliance" she said.
PSFU Donates to Mak Hospital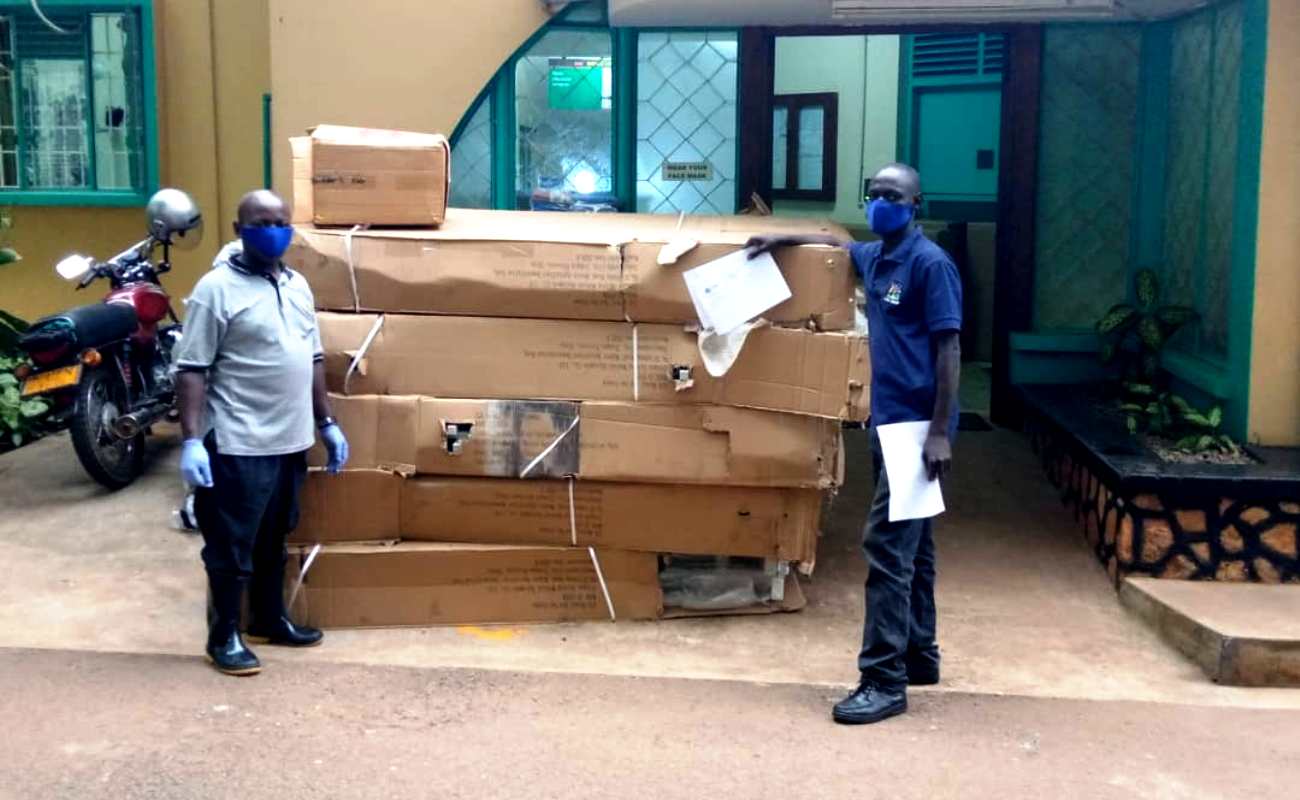 On 31st December 2020, the Private Sector Foundation Uganda (PSFU) donated 10 patient beds, mattresses and linen to the Makerere University Hospital. The donation was delivered by the Joint Medical Store (JMS) and received by staff at the University Hospital.
A statement from the University Hospital read "Thank you all for the good partnership in 2020 and we wish you a prosperous 2021. Stay safe as We Build For The Future."