RAN Grants Call: Resilience Innovation Challenge for Conflict (RIC4CONF)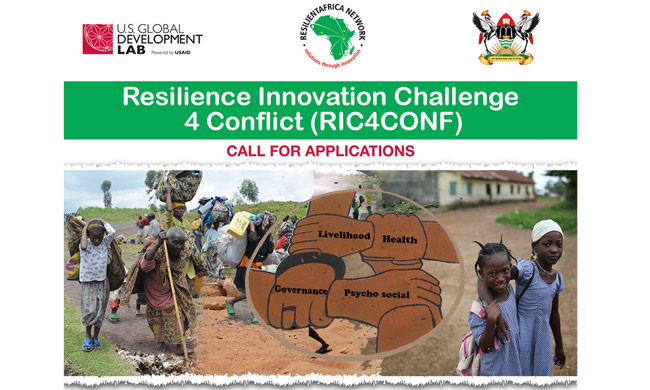 General Objective:
Communities that experience recurrent shocks and stresses arising from chronic conflict are largely
dependent on humanitarian aid and subsistence farming and face the challenge of non-diversification.
The general objective of RIC4CONF is to strengthen resilience of target communities by building their
agency to promote learning, skills development and entrepreneurship by improving and promoting
psychosocial wellbeing; by modernizing agriculture; fostering financial inclusion and diversification to
profitable enterprises; and by creating an inclusive environment through good governance to end
gender based violence (GBV) and other forms of injustice.
RIC4CONF Grant Architecture:
This call focuses on the sourcing, developing, and scaling of transformative technologies and
approaches that will strengthen resilience to shocks and stresses that arise from chronic conflict and its
effects. In particular, RAN is looking to catalyse and incentivize the development of solutions that will
impact agricultural production and markets, enhance skill building in education curriculum, as well as
livelihood diversification and financial inclusion.
Grants ranging between US$15,000 to US$40,000 are anticipated under Phase 1 of this call. Winners of
Phase 1 Grants will then qualify to compete for Phase 2 grants (which are anticipated to range between
US$50,000 to US$100,000), while winners of Phase 2 grants may subsequently complete for Phase 3
(Awards are anticipated to range between US$100,000 and US$ 200,000). The grants will support
development of innovative approaches and technologies that will strengthen resilience to the effects
arising from chronic conflict within the Eastern Africa region. [Note: RAN reserves the right to change
the projected award amounts or the number of anticipated awards at any time.]
RIC4CONF Intervention Pathways
There are three priority intervention pathways:
1) Harnessing curriculum development towards skills development and entrepreneurship
2) Financial inclusion for wealth creation
3) Creating an inclusive environment for every citizen
Intervention Pathway 1:
Harnessing curriculum development towards skills development and entrepreneurship. The majority of the selected RAN target communities have found themselves trapped in chronic conflict
rendering them vulnerable to the effects of the conflict. The lack of access to quality education and life skills coupled with very high levels of unemployment are issues that require urgent and novel solutions.
Due to the high levels of unemployment, the communities especially the youths have turned to drug abuse (including alcohol and illicit drugs) which render them to engage in high risk behaviours such as prostitution and theft in order to 'survive'. The other means of survival for these communities that are trapped in chronic conflict and its aftermath is through handouts from government and nongovernmental organizations. However, this has created and fuelled a wave of dependency on aid among the community.
This pathway focuses on:
1) re-imagining the education system through development and implementation of novel curriculum that will create and further improve the quality of human capital
2) promotion of psychosocial wellbeing to further promote optimism and self-determination to curb the growing 'dependency syndrome'
3) promotion of vibrant food systems (farming and food value addition).
Examples of possible projects:
● Teaching and learning methodologies or technologies or approaches that are more effective and interactive e.g. child-to-child learning
● Novel practical and useful platforms for providing complementary and/or alternative (nonformal) opportunities for education. Alternative basic education may for instance address
specific needs of the refugee communities and any other 'mobile' communities
● Develop and mainstream gender responsive pedagogy/platforms to steer education given many families' cultural preference for enrolling all boys before enrolling any girls
● Early diagnostics,
investment in modern medicine and regulation of traditional medicine and
folk practices.
● Technologies or approaches in public health that aim to improve children's nutrition and health
outcomes or address issues of hunger and/or obesity.
● Technologies or approaches that collate and disseminate agricultural related information for
development e.g last mile communication of climate early warning information
More examples are provided in the RIC4CONF Grant Document at www.grants.ranlab.org
Intervention Pathway 2: Financial inclusion for wealth creation
Individuals living in communities that are faced with chronic conflict are disproportionately trapped into
chronic poverty. Some of these communities have an abundance of minerals and other natural
resources which also serve as the source and catalysts for chronic conflicts in the EA RILab region. The
citizens do rely on assistance/humanitarian aid whereas other depends on one or a narrow range of
livelihood options such as subsistence farming resulting in limited finite incomes and chronic poverty.
The low financial inclusion coupled with a pervasive culture of not saving for investment further drives
most communities into deeper levels of poverty. Most of the communities also depend on subsistence
farming with little or no diversification of livelihoods.
This pathway seeks:
1) to create and foster a culture that reduces consumerism, improve savings and access to credit
2) to target ideas that provide alternative sources of livelihoods for the target communities
Examples of possible projects:
● Novel technologies, approaches or platforms to facilitate saving among smallholder farmers
● Models, approaches or technologies that channel savings directly to predetermined low risk
investments
● New and disruptive forms of currency that can be channelled into credit payments
● Financial literacy programming for underserved communities
● Models, approaches or platforms for outsourcing of micro-work for rural youth with access to
technology
● Highly profitable and low-cost to set up businesses for women, unemployed youth and refugees
living in camps
● Public health related models, approaches or platforms to help in diagnosis and prevention of
diseases of public health concern as well as those that can be channelled into a business
More examples are provided in the RIC4CONF Grant Document at www.grants.ranlab.org
Intervention Pathway 3: Creating an inclusive environment for every citizen
Most of the current judicial systems are faced with a huge concern of transparency. The current land
tenures are not favourable to the local community whose main source of livelihoods is subsistence
farming. The chronic conflict in northern Uganda led to massive displacements of people into camps.
On return, there were no clear boundaries of the land and some people who know the boundaries had
been cleared leaving behind a generation of young people who had no idea of the boundaries. This
created a lot of land disputes as people were claiming the same piece of land. In DRC, although the
communities are faced by chronic conflict which has a linkage to the minerals, the major source of
livelihoods is agriculture. Other causes of land conflicts include lack of documentation as the true land
owners and poor land tenure systems among other. There is an urgent need to influence the land policy
reforms. Innovative ideas may focus on building the community's capacity to engage their leaders and
civil servants on pertinent issues through advocacy and/or dialogue in community and leaders. How do
we propose new frameworks for citizen participation when it comes to discussing issues that concern
policy? Citizenship participation in the policy process ('Bottom-up approach') is crucial. Teams will also
be expected to develop contextually relevant technologies or approaches for addressing Gender Based
Violence and asymmetries therein.
This track focuses on two main areas:
1) Governance including access to justice, civic engagement, transparency and accountability
2) Sexual and Gender Based Violence especially with a key interest in women's participation and
empowerment.
Examples of possible projects:
● Platforms that engage the local and central governments tailored to promote government
accountability, transparency, and responsiveness to the needs of the local communities.
● Innovative art projects that meaningfully engage with issues of advocacy, justice, and
community-building. The ideas may use an array of multimedia- visual/conceptual art,
photography, videography, music, dance, theatre/performance art, creative writing, or other
forms keeping the context of the target communities in mind.
● Technologies or platforms for settling disputes (such as land wrangles, etc) among individuals or
communities in a manner that promotes community cohesion.
● Platforms for building the capacity of women, men and the youth to take an active role in
combatting Gender Based Violence and advocate for citizens' rights. The platforms should
provide a gender 'lens' through which needs and concerns are advocated for.
● Novel platforms and technologies that empower and improve women's ability to make and act
on decisions
More examples are provided in the RIC4CONF Grant Document at www.grants.ranlab.org
In conclusion, what you need to know
• Innovations are not limited to technologies but could be approaches or models
• An idea may not be new – the innovation could be in its social application
• Selection criteria:
o Technical plausibility and alignment to theory of change
o Human capacity development and agency
o Contribution to conservation of the environment
o Utility, business model and scalability
• We are particularly in the lookout for:
o Paradigm changers that transcend business-as-usual
o Platform projects that can launch many other synergies
o Innovations with high transformative potential and scalability
For details and to apply, please visit grants.ranlab.org and apply by
11th April 2016
11:59pm,
East Africa Standard Time.
Uganda's policymakers implored to address forest loss, plastic & water pollution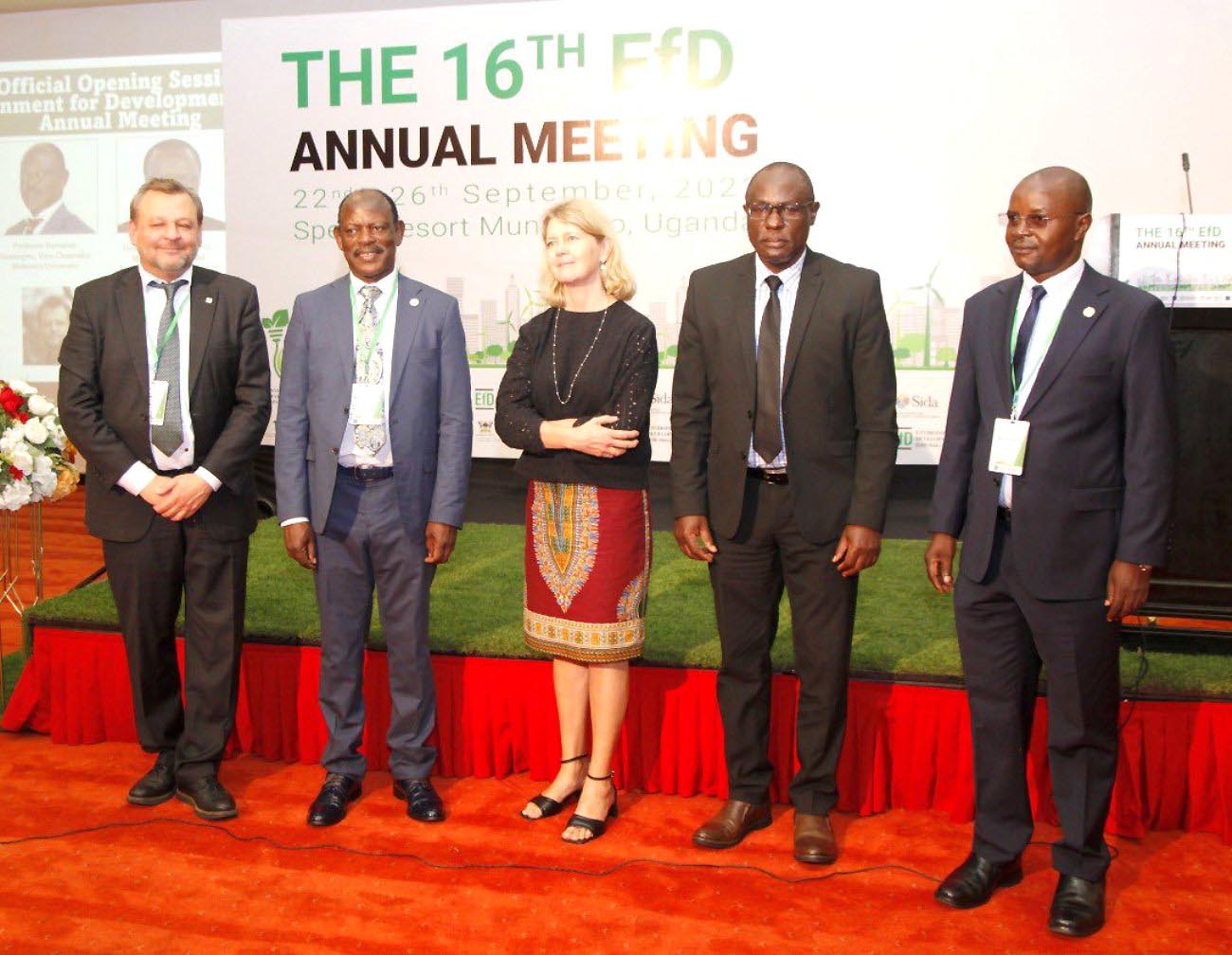 The Vice Chancellor Professor Barnabas Nawangwe on Thursday 22nd September, 2022 participated in the opening of the EfD Annual meeting hosted by Makerere University at Speke Resort Munyonyo where he appealed to government to implement the ban on kaveera and address other environmental issues.
The opening ceremony moderated by the EfD Global Hub Manager Gunnar Köhlin and was graced by Uganda's Minister for Water and Environment represented by the Commissioner for Water, Mr. Julius Mafumbo and the Swedish Ambassador to Uganda, H.E. Maria Håkansson.
Prof. Nawangwe urges Makerere University community to support the Mastercard Foundation E-learning Initiative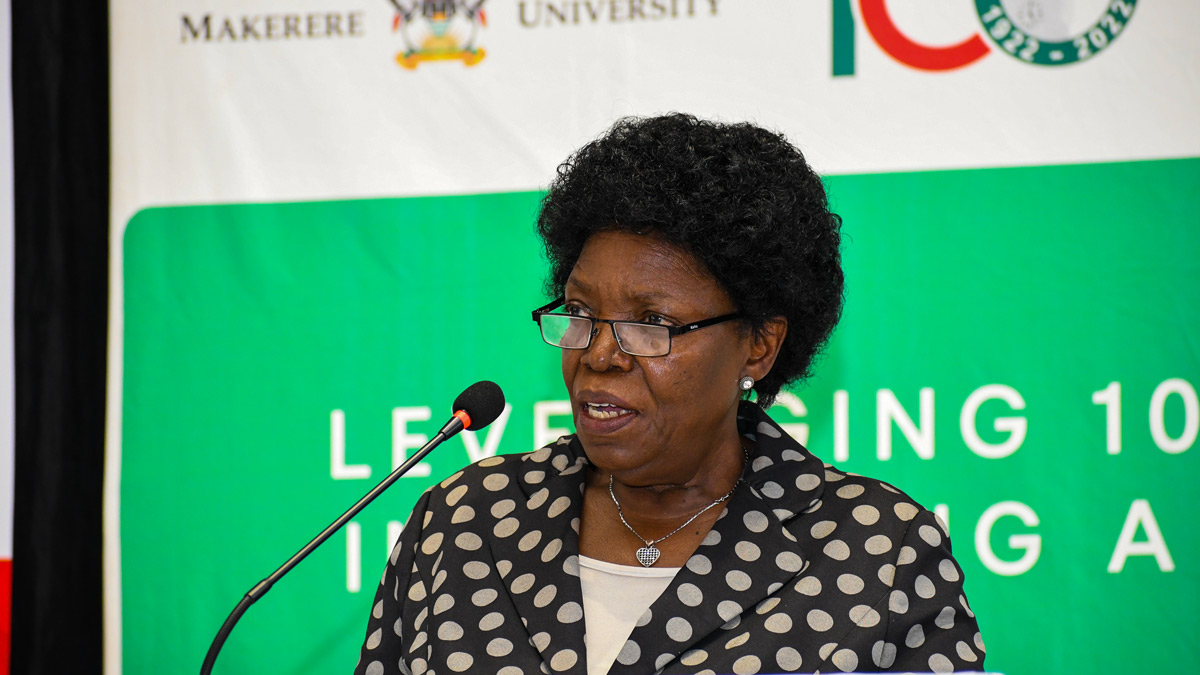 By Bernard Buteera
Makerere University has launched a two million dollar E-learning Project, dubbed The Mastercard Foundation Scholars Program E-learning initiative.  
The launch was held on Tuesday 20th September 2022 at Makerere University, Yusuf Lule Central Teaching Facility Auditorium. It attracted over 200 participants, who included members of University Management, College Principals, School Deans, Academic and Administrative staff, students and the general university community.
While addressing the gathering, the Chief Guest, Prof. Mary Okwakol, the Executive Director of National Council for Higher Education (NCHE), congratulated Makerere University for winning such a huge grant, which will go a long way in transforming the eLearning infrastructure at Makerere University.
"I am happy to be joining you in launching a project that is at the heart of National Council for Higher Education. Online learning is at the heart of the Council, not only because of the challenges presented by the Covid-19 pandemic, but also the world is now a digital world." Prof. Okwakol remarked.
Prof. Okwakol thanked Mastercard Foundation and other development partners who have continued to support initiatives that help transform higher institutions of learning in Uganda.
"I sincerely thank the Mastercard Foundation and other partners who have continued to support higher education in Uganda, especially in the area of research and online learning. Globally, the outbreak of the COVID-19 pandemic, greatly disrupted education systems forcing learners and some schools to shift to virtual learning to curb the spread of the pandemic." Prof. Okwakol pointed out.
On his part, the Vice Chancellor, Prof. Barnabas Nawangwe urged the university community, especially the academic staff to take advantage of the Mastercard Foundation E-learning initiative to develop e-content across all Colleges of the University, to enhance capacity for eLearning at Makerere University.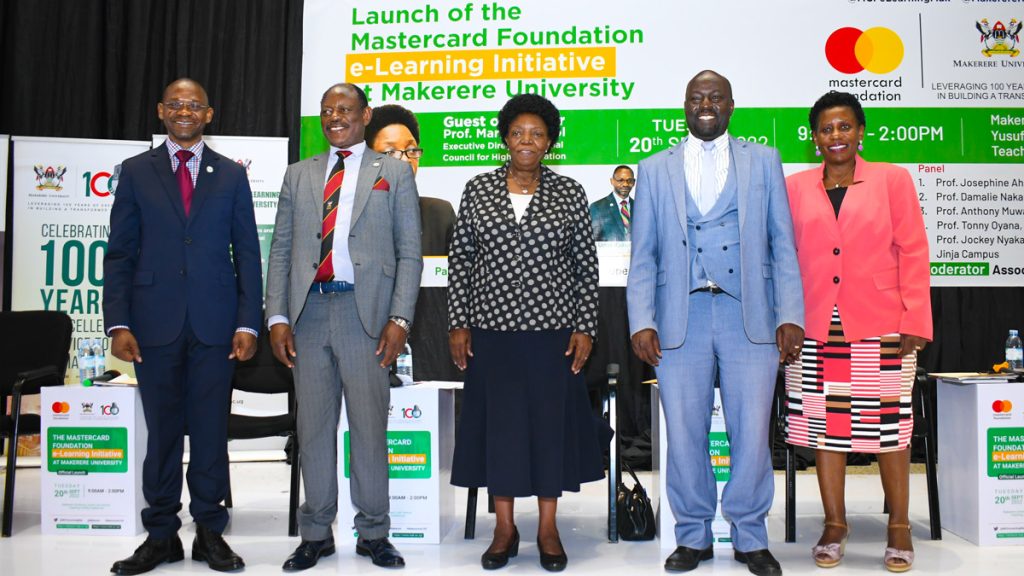 "I appeal to the Colleges to embrace this project and have as many courses adopt this pedagogy development system, even though students will continue with face-to face and phyisical learning, they should be allowed the option of online learning. The platforms that are going to be built, will give our students an opportunity to interact with international students, scholars, teachers and with each other." Prof. Nawangwe applealed.
The Vice Chancellor, further called upon all other development partners to emulate Mastercard Foundation in supporting Makerere University and other universities on the entire African continent in strengthening digital literacy, so that Africa is not left behind.
"In 2018 I attended a conference on E-learning in Beijing China, where a critical question was asked; Will Africa be left behind again? This was in reference to many advancements that were taking place in the western world, in which Africa had been left behind." The Vice Chancellor reminded the audience.
Prof. Nawangwe further emphaised the importance of e-learning as one of the critical modes of teaching and learning in the 21st first century.
"Ladies and Gentlemen, I cannot over emphasise the importance we attach to e-learning the 21st Century, that is why we took a decision to elevate the Department of Open and Distance Learning into an Institute of Open and Distance E-learning with an intention of having e-learning extended to other Colleges of the university." Prof. Nawangwe pointed out.
The Deputy Vice Chancellor Academic Affairs, and Chairperson of the Steering Committee of the E-learning Initiative, Prof. Umar Kakumba, rallied the University community to support the implementation of the project in the University.
"The Mastercard Foundation Scholars Program E-learning initiative could not have come in at a better time than post COVID19 era. A pandemic, which exposed our systems and methods of teaching and learning. You all recall, when were hit by the pandemic, with lockdowns and closures of institutions of learning, we all went into a panicky mode on how were going to cope with online learning. I therefore call upon every member of the university to give this project the support it deserves.
Prof. Kakumba reminded the audience the importance and relevancy of online learning at Makerere University and other universities in Uganda.
"The online method of learning is best suited for everyone. This digital revolution has led to remarkable changes in how the content is accessed, consumed, discussed, and shared. Office goers and stay home mothers can take up online educational courses too, at the time that suits them. Depending on their availability and comfort, many people choose to learn at weekends or evenings." Prof. Kakumba remarked.
Prof. Paul Birevu Muyinda, the Coordinator of the Mastercard Foundation E-learning Initiative, informed the audience the importance of the project and the expected outcomes for the University.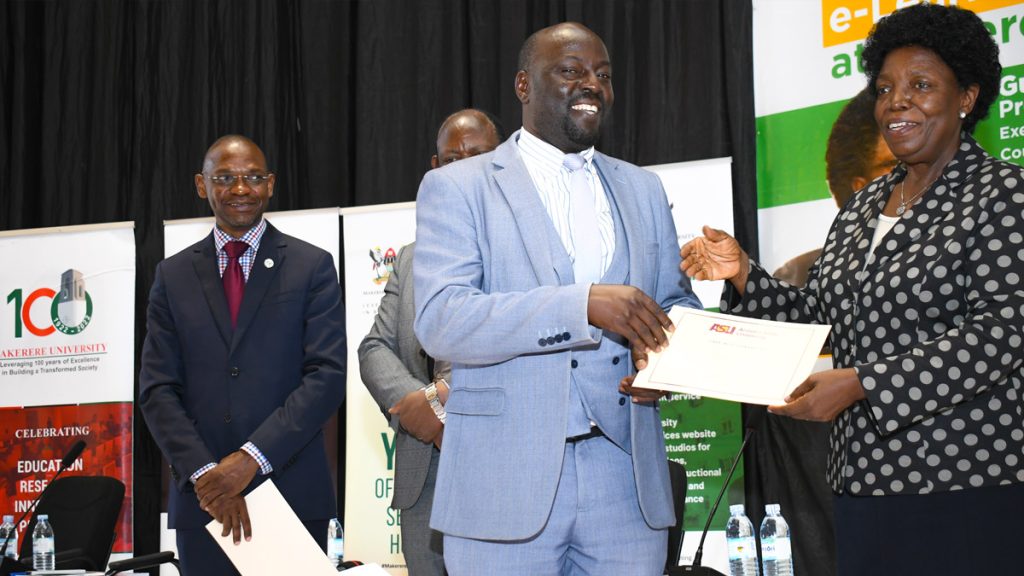 "The Mastercard Foundation e- Learning Initiative is a Project funded by Mastercard Foundation aimed at addressing the negative impact of COVID-19 pandemic that constrained access and continuity of teaching, learning, research and community engagement activities at Makerere University" Prof. Muyinda pointed out.
Prof. Muyinda further thanked the team that he worked with in putting up the proposal in a very short time that yielded such an important grant for the University.
"I thank the team that spent sleepless nights putting together the proposal that resulted into this project. I must report that Makerere University is privileged to be having the most highly qualified persons in online instruction design and online pedagogy at the IODeL and beyond. It is now up to Makerere University in particular and the Country in general to make use of these persons to transform the terrain of online, blended distance and e-learning education." Prof. Muyinda remarked.
Prof. Justine Namaalwa, the Program Coordinator for Mastercard Foundation Scholars Program at Makerere University, informed the audience, that the E-learning initiative was one of the many partnerships between Mastercard Foundation and Makerere University geared at supporting the young people to succeed on the African continent.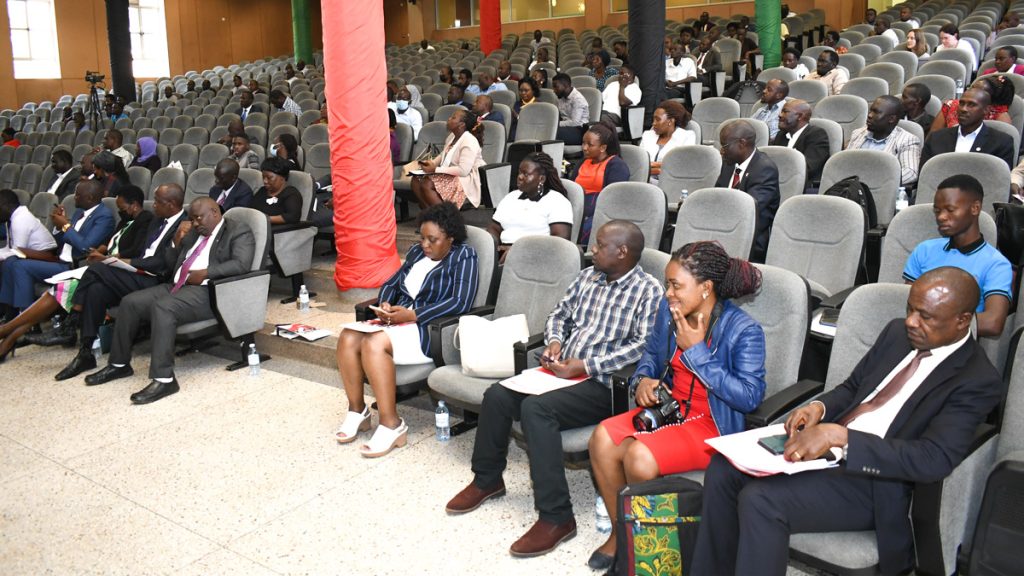 "The Mastercard Foundation Scholars Program continues to recognize that in order to enable young people across Africa to succeed, there is need to; Address systemic barriers in Higher education, Strengthen the capacity of Institutions that serve the Young People, and Support innovative solutions across critical sectors." Prof. Namaalwa remarked.
The colourful launch ended with a panel discussion in which panelists digested the importance and opportunities for open distance and eLearning in higher institutions of learning.
Bernard Buteera is the Communications Officer of the Mastercard Foundation Scholars Program at Makerere University.
Supplementary Admissions to Bachelor of Laws Under Private Sponsorship 2022/23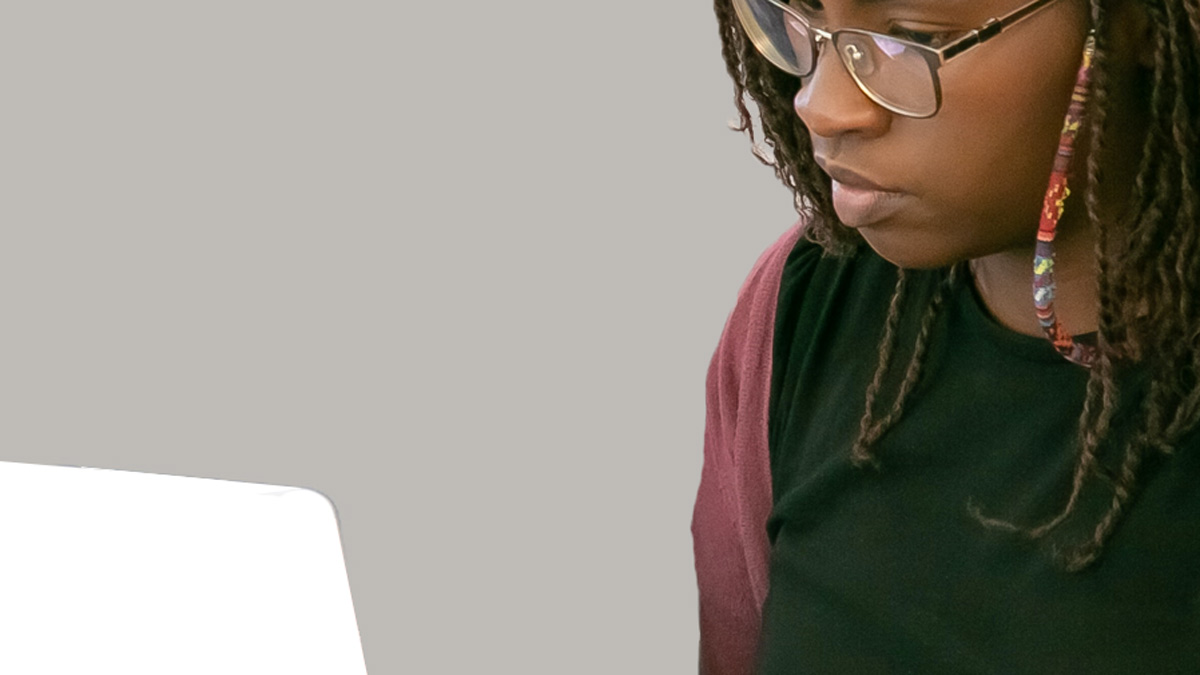 The Academic Registrar, Makerere University, informs applicants wishing to be admitted to Bachelor of Laws Private for 2022/2023 Academic year but failed to submit their application online to submit their applications from Friday 23rd to Friday 30th September, 2022 at a non-refundable fee of 50,000/= (Fifty thousand shillings only).
The applicants MUST have passed the Pre-entry Examinations for Bachelor of Laws.
Diploma/Degree holders should submit certified copies of their academic transcript to Room
315 Level 3, Senate Building.
Applicants who have already been admitted need not apply.
For any additional information, contact Undergraduate Admissions Offices 301/303 for A'Level Applicants and Office 315 for Diploma/Degree holders.
ALFRED MASIKYE NAMOAH
AG. ACADEMIC REGISTRAR
Date: 22nd September, 2022