DHPI-R Newsletter: Issue 4-DHPI-R, WHO Africa Regional Office Partner to Develop a Global Research Agenda on Digital Payments for Campaign Health Workers in Sub-Saharan Africa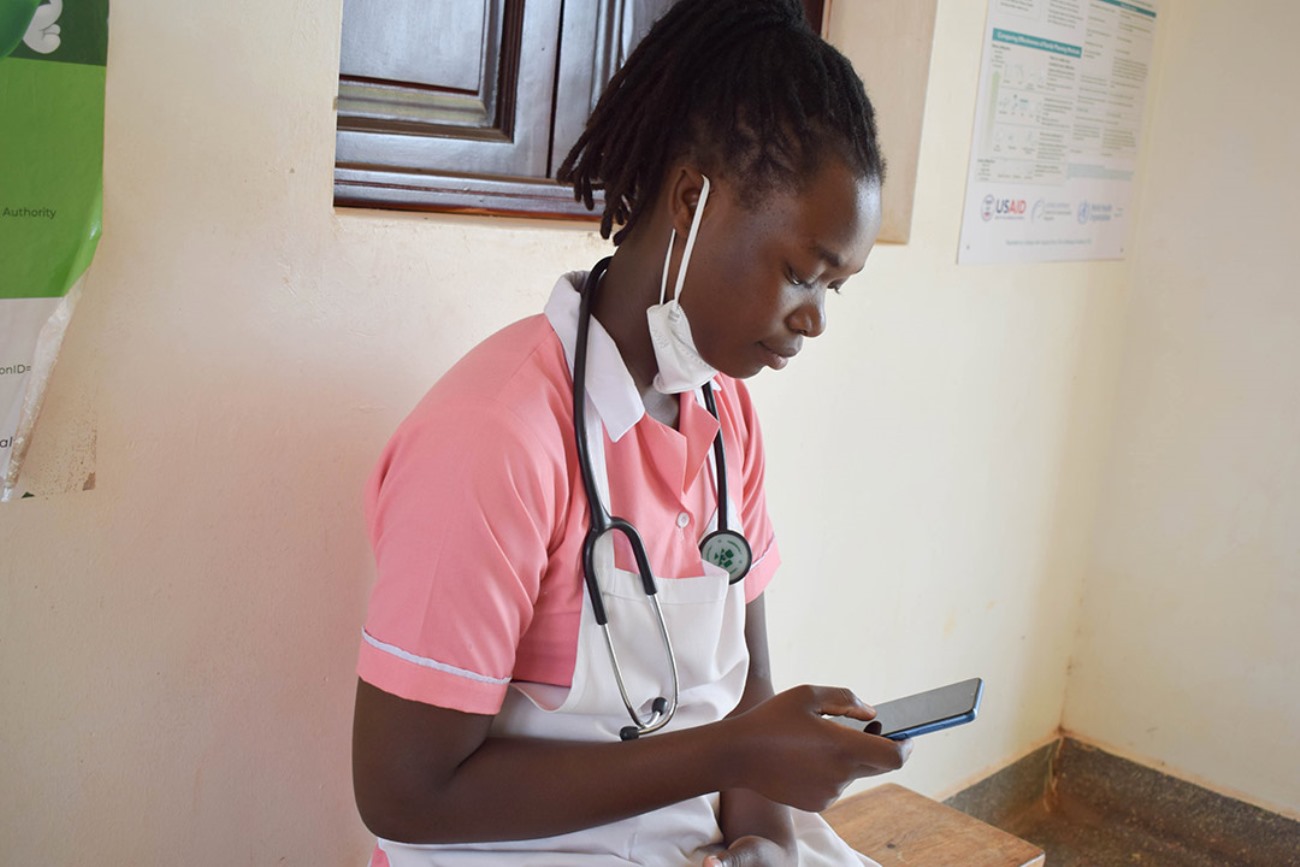 By Judith Grace Amoit
We are thrilled to announce an exciting collaboration between the Digital Health Payment Initiative and Research (DHPI-R) project and the World Health Organization's Africa Regional Office (WHO AFRO). Together, we are developing a comprehensive global research agenda focused on digital payments for campaign health workers in Sub-Saharan Africa (SSA).  

The DHPI-R project, funded  by the Bill & Melinda Gates Foundation, has a mission to generate evidence on digital payments for campaign health workers, and assess its impact on the quality and coverage of vaccination campaigns across Africa.

This collaboration between Makerere University School of Public Health WHO AFRO, the University of Dakar Senegal (UCAD) and DHPI-R will identify and prioritize research areas that will accelerate the adoption and effectiveness of digital payments for campaign health workers. Read more
Click here to View the full DHPI-R Newsletter Issue 4
About DHPI-R
From October 2021, Makerere University School of Public Health obtained funding from the Bill and Melinda Gates Foundation to establish a Center for Digital Health Payment Initiative & Research in Africa (DHPI-R). The project will establish a center for Digital Health Payment Initiatives whose activities will be anchored at Makerere University, Uganda and University of Dakar, Senegal to catalyze the creation of evidence on digitized payments of health workers of immunization programs/campaigns in selected Anglophone and Francophone countries.
DHPI-R is intended to provide strategic funding for research which will be generated to meet the evidence demands of health partners who are already looking for payment solutions, and encourage greater attention to their value.
METS Newsletter November 2023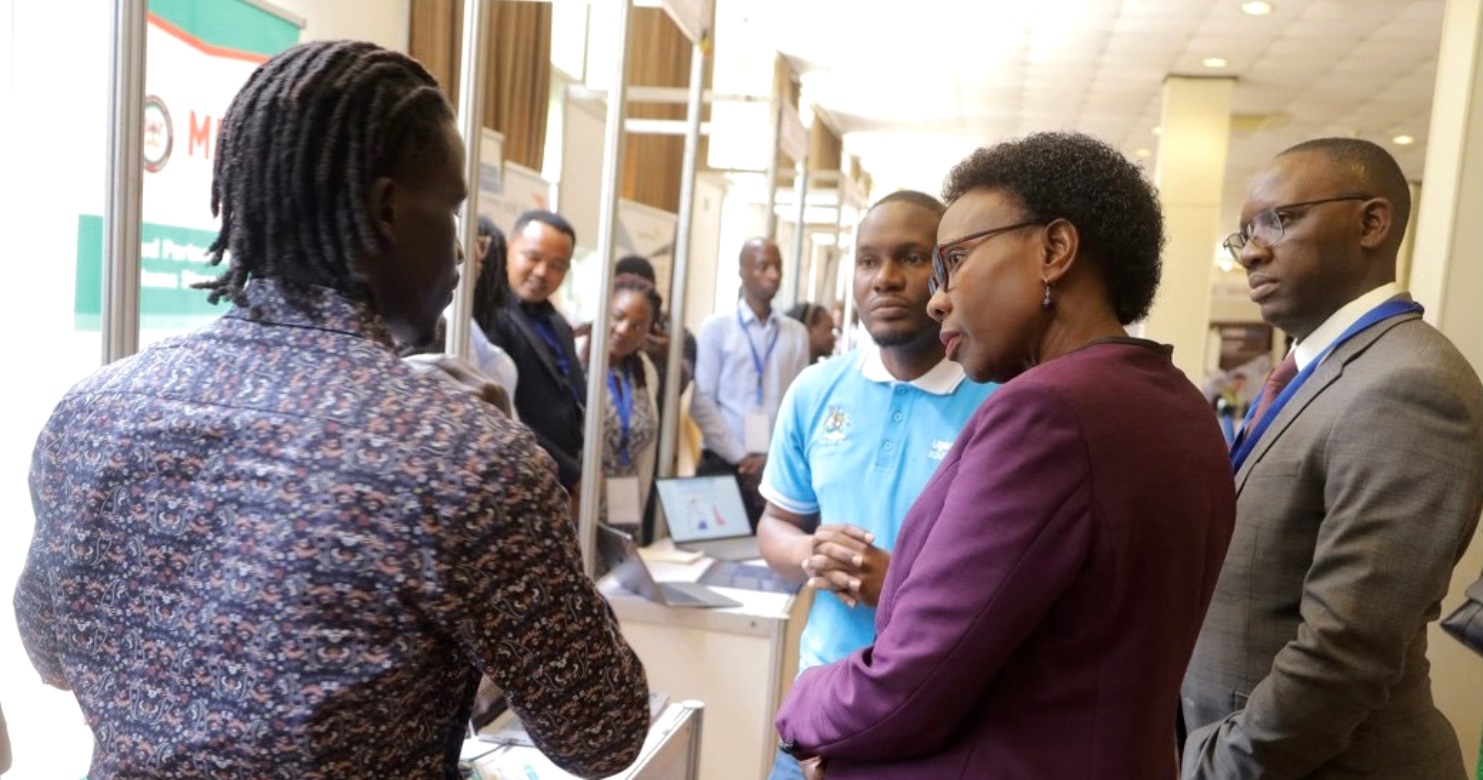 The Monitoring and Evaluation Technical Support (METS) Program is a 5-year CDC-supported collaboration of Makerere University School of Public Health (MakSPH), the University of California San Francisco (UCSF) and Health Information Systems Program (HISP Uganda).
Highlights of the METS November 2023 Newsletter
Strengthening Regional Referral Health Systems: A Year of Progress

In 2021, MakSPH-METS in collaboration with MoH designed a Monitoring and Evaluation (M&E) framework based on the World Health Organization's (WHO) Health System building blocks was developed. This framework employs a Progression Model to measure improvements in health systems capacity.
The framework was piloted at the RRH in 2022 to obtain a baseline on the existing health capacities at the hospitals. A follow-on assessment was conducted in 2023 to measure if there were improvements in the health systems capacities. Overall, significant improvements were observed across the six health system building blocks: Governance and Leadership; Medicines, Health Supplies, Vaccines and Equipment; Health Information System and Integrated Disease Surveillance & Response; Human Resource

for Health; Health financing; and Service delivery.
Welcoming new Implementing Mechanisms (IMs)

METS, the lead Strategic Information (SI) mechanism, in collaboration with CDC, organized an orientation workshop to support new implementing mechanisms as they transition to take on work load in the various regions in Uganda.
The new mechanisms are Trust AIC Foundation supporting Soroti Region, Reach Out Mbuya Community Health Initiatives in Kampala Region. METS will continue supporting the new mechanisms to ensure compliance with national and PEPFAR requirements.

Unlocking Scientific Excellence Through Collaborative Learning

The METS program and CDC Uganda's Office of Science collaborated on a five-day writing workshop aimed at synthesizing program results and advancing the development of scientific papers for publication.
Key focus areas included reporting methods, analytic approaches, manuscript writing best practices, and regulatory protocols. Moving forward, the plan involves sustaining momentum by engaging program teams, utilizing regular touch-base sessions with CDC Office of Science and Subject Matter Experts to ensure quality and coherence in scientific content.

Enhancing Client-Centered Care through use of Innovative Tools

In a concerted effort to revolutionize client centered care, the Ministry of Health (MoH), working closely with MakSPH-METS and USAID – Uganda Health Activity (UHA), introduced an audit tool, embedded within the national quality improvement collaboratives.
A one-day national Training of Trainers (ToT) was organized to not only enhance client-centered care but also empower regional teams as Trainers for the widespread implementation of this tool.

Gallery

The scientific writing workshop
The Union World Conference on Lung Health 2023
Workshop on Leveraging the HIV platform for Hypertension control in Uganda
Lauch of National Global Alliance campaign aimed at eliminating AIDS in children by 2030
South African Health Informatics Association Conference 2023
The 1st National Digital Health Conference 2023
Mak's GMI Labs Authorized to Conduct DNA Paternity Testing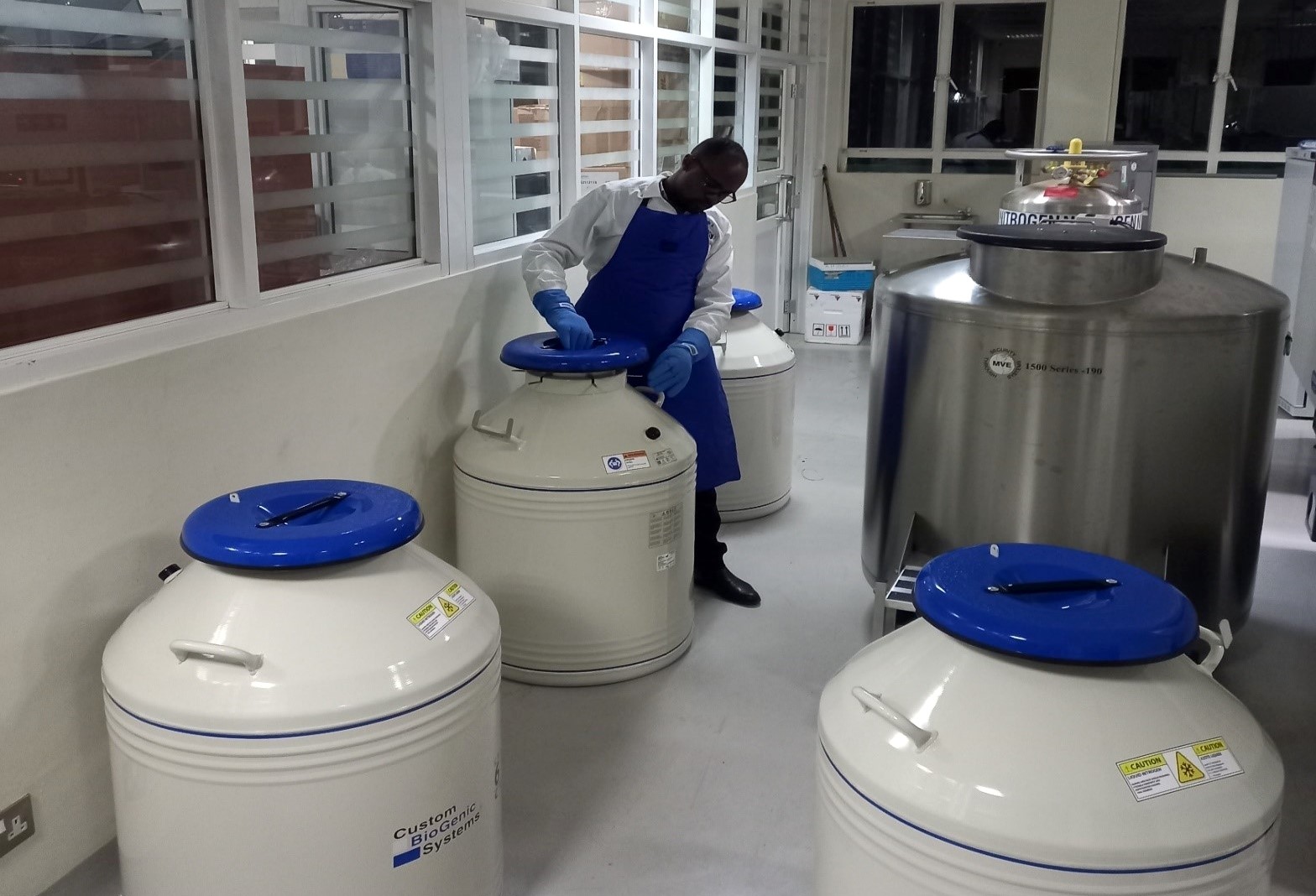 The Genomics, Molecular, and Immunology Laboratories (GMI Labs), operating under the auspices of the Makerere University Biomedical Research Center (MakBRC), have achieved another significant milestone in their journey of diagnostic excellence. The labs, renowned for their pivotal role in infectious and non-infectious disease research, have received official approval from the Director General Health Services at the Ministry of Health (MoH), Uganda, to conduct DNA Paternity Tests.
Situated at the Dept of Immunology & Molecular Biology under the School of Biomedical Sciences at the College of Health Sciences, Makerere University, the GMI Labs have been at the forefront of cutting-edge research, diagnostic testing, and training initiatives. Their remarkable contributions during the COVID-19 pandemic, where they conducted nearly a million PCR tests, underscored their unwavering commitment to public health and scientific advancement. The labs' exemplary performance and reliability were further highlighted by their successful management of two critical COVID-19 prevalence surveys. The findings of these surveys served as foundational data for crucial decisions guiding the country's lockdown strategies and phased reopening, earning commendation from the President and the Ministry of Health.
This latest authorization from the Ministry of Health marks a significant expansion of the GMI Labs' diagnostic capabilities. With the approval to conduct DNA Paternity Tests, the labs are now equipped to offer a crucial service addressing the need for accurate and reliable genetic testing for determining biological parentage. In a letter dated 22nd November 2023, the Director General Health Services emphasized the laboratory's rigorous adherence to international standards, proficiency in molecular biology techniques, and their proven track record in delivering precise and credible results. This approval further solidifies the labs' position as a trusted institution for advanced genetic diagnostics in Uganda.
Prof. Moses L Joloba, the Director of the GMI Labs, expressed immense pride in the team's dedication and expertise that led to this authorization. He highlighted the labs' commitment to upholding the highest standards of ethical practice, confidentiality, and accuracy in DNA paternity testing, ensuring the delivery of dependable results crucial for legal, personal, and familial purposes.
The inclusion of DNA Paternity Testing within the GMI Labs' list of services aligns with their overarching goal of advancing healthcare through state-of-the-art diagnostics, research, and education. This milestone represents not only a significant achievement for the labs but also a valuable resource for individuals seeking reliable and comprehensive genetic testing services. As the GMI Labs continue their unwavering commitment to excellence in healthcare and research, this new capability reaffirms their pivotal role in advancing the frontiers of molecular diagnostics and genetic testing in Uganda, working closely with reputable institutions such as Makerere University Hospital and other top-notch health facilities.
MNCH e-Post Issue 121: Learning from Nsambya Hospital Human Milk Bank to inform national scale-up & save preterm babies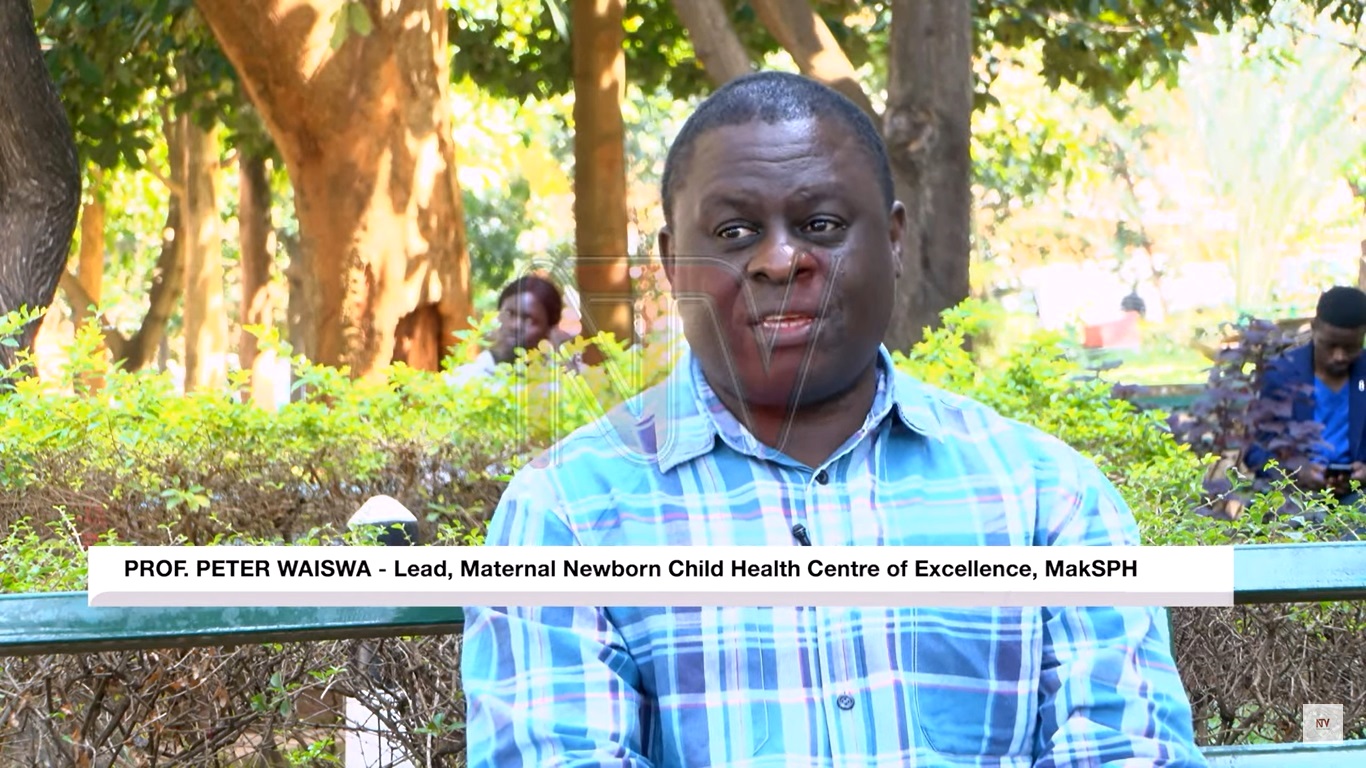 Welcome to this exclusive interview with Prof. Peter Waiswa, lead expert from the Makerere University Centre of Excellence for Maternal, Newborn, and Child Health. Dr. Victoria Nakibuuka from St. Francis Nsambya Hospital, and Dr. Jesca Nsungwa from Ministry of Health Uganda. In this video, they discuss a groundbreaking innovation in Uganda's healthcare landscape: the country's first-ever human milk bank at St. Francis Hospital Nsambya. This initiative represents a significant stride towards improving the survival rates of premature and vulnerable infants by ensuring access to essential breast milk, even when mothers are unable to produce enough. Watch Video
Click here to View the full MNCH e-Post Issue 121