Mak-MSU Launch Project to Boost Early Career Research Grant Writing Skills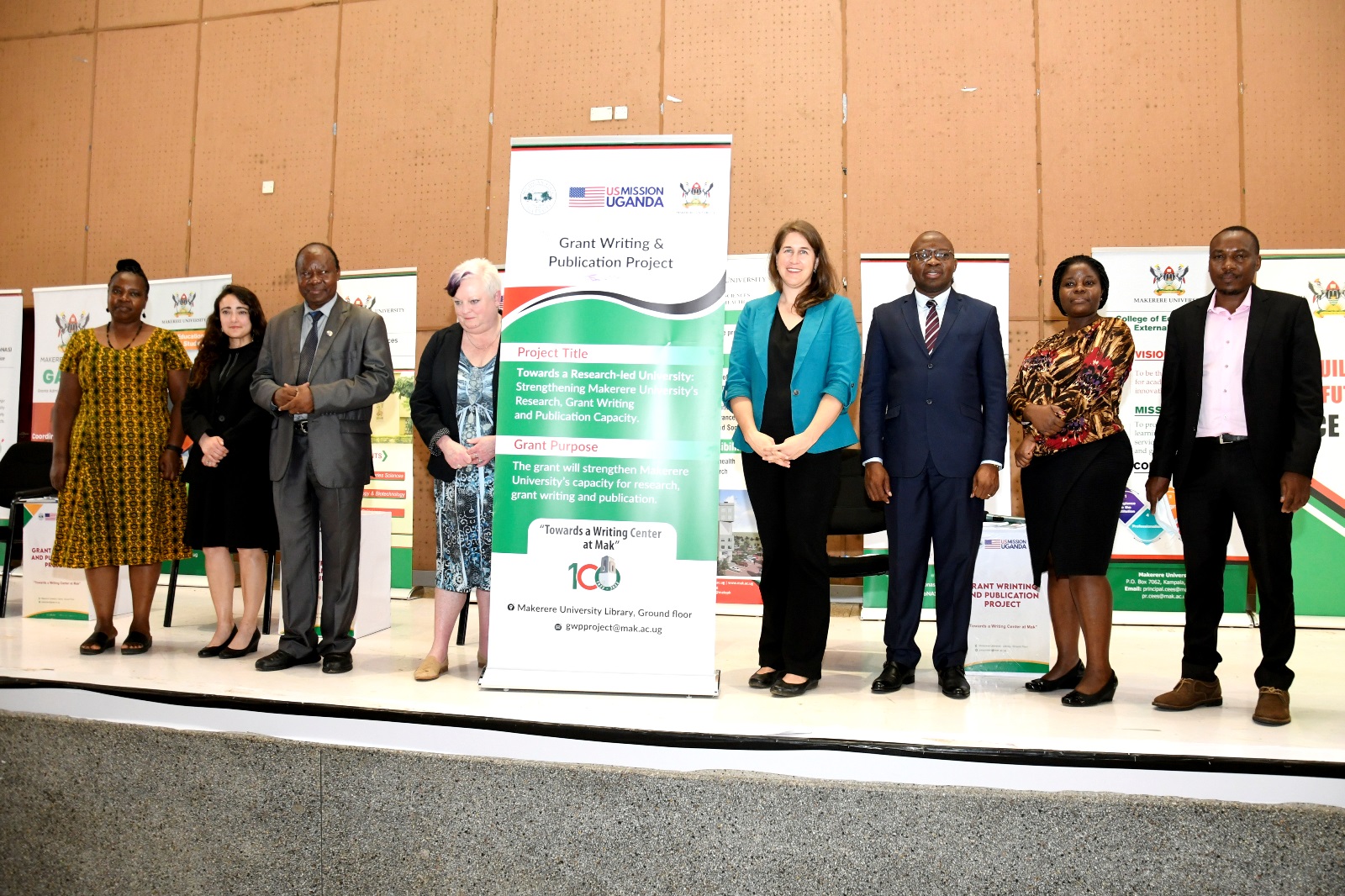 The Grant writing and publication project, a partnership project between Makerere University (Mak) in Uganda and Michigan State University (MSU) in the U.S, was officially launched on Tuesday 21, March 2023, at Makerere University Yusuf Lule (formerly Central Teaching Facility CTF2) Auditorium. The event was attended by representatives from both universities, including early career researchers (ECRs), research and grant managers, the media, and other stakeholders.
Speaking at the launch, Prof. Fredrick J. Muyodi, the team lead from the Makerere University's Department of Zoology, Entomology and Fisheries Sciences, expressed his excitement about the project, saying that it would go a long way in strengthening the university's research capacity.
He congratulated the first cohort of ECRs selected to participate in this training exercise. He also thanked the United States Government through the US Mission in Uganda for funding the project.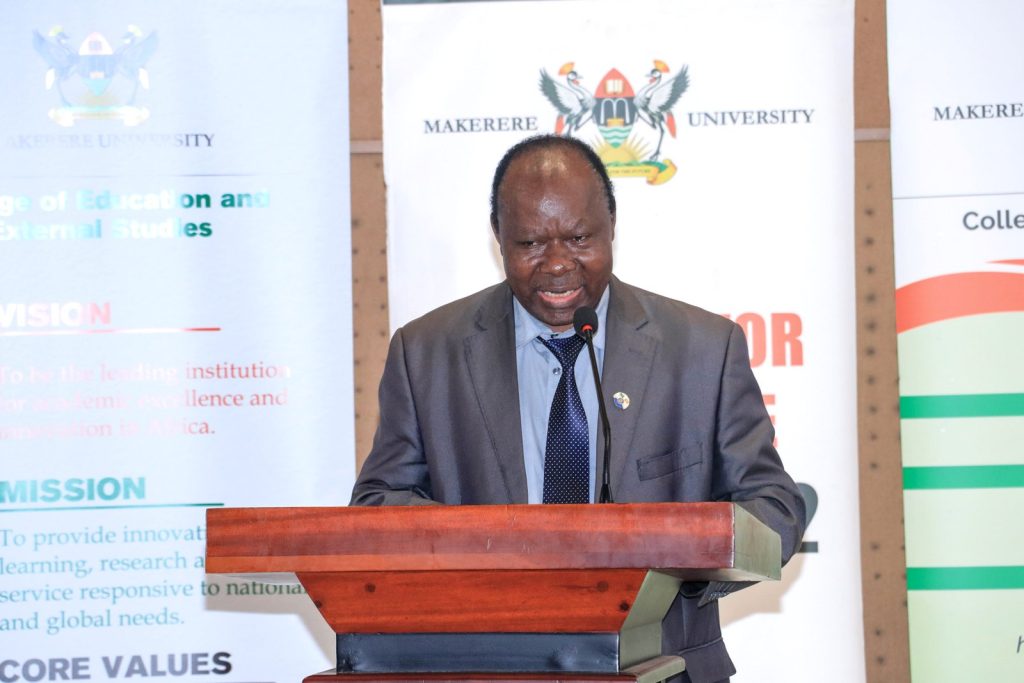 "The early career researchers are very important. For those of you that have forests, in order to have a forest you need to have seedlings. We are looking at them as a great asset to [Mak] regarding our ambition of being a research led university," said Prof Muyodi.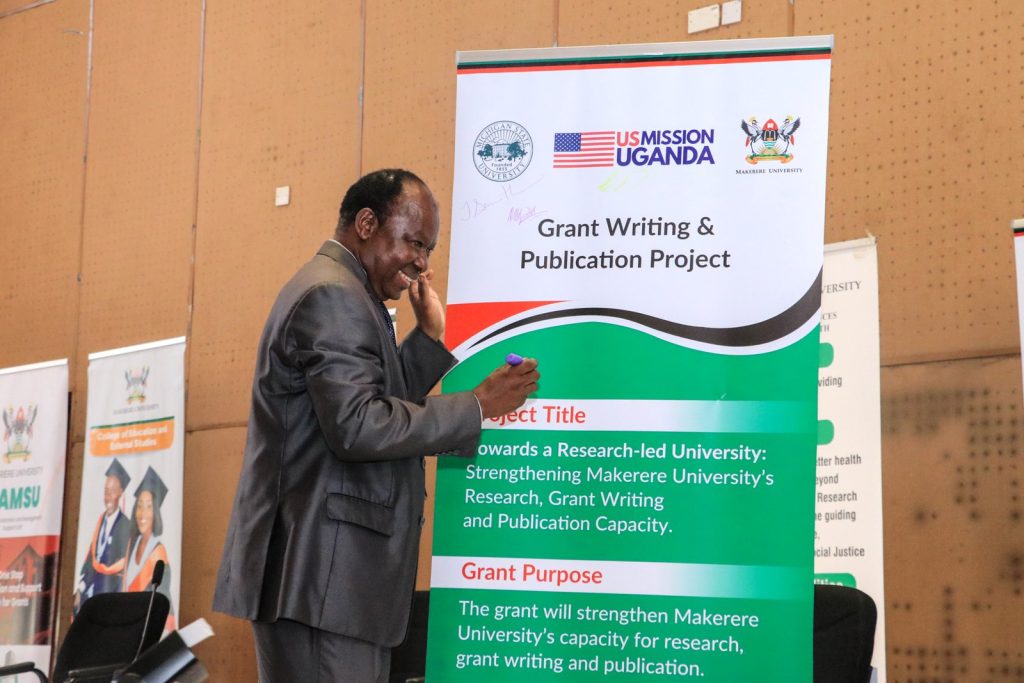 Prof. Trixie G. Smith, the Director of the Writing Center and the Red Cedar Writing Project at MSU and Project Co-Principal Investigator reiterated the importance of the project and the partnership with African university such as Mak. She noted that this falls within Michigan State University's strategic plan for 2030 that aims at promoting excellence, enhancing equity, and increasing influence.
"Partnerships such as this with [Mak], where we can collaborate with stellar researchers and visionaries, where we can work together to build on the abundant strengths you have here, and where we can conduct research together that is important to a global audience, as well as a local one is key."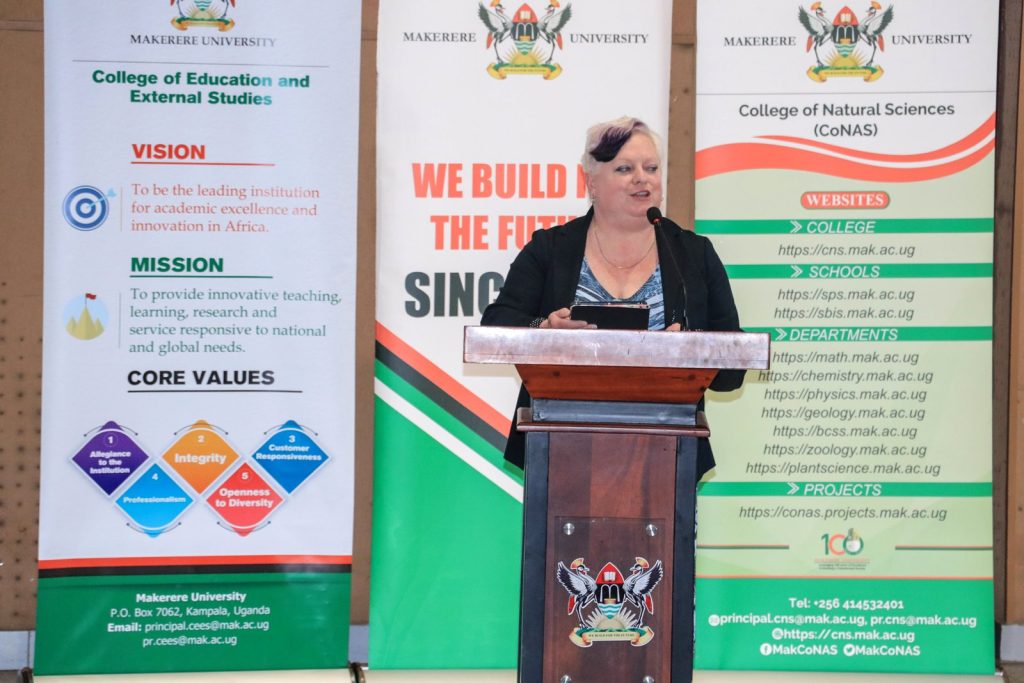 According to Trixie, Writing is a multipurpose tool that applies to various areas of study and subject matters with the ability to surpass personal characteristics such as gender, agency, and citizenship.
"Focusing on writing and the needs of writers, no matter their level or type of writing, can open up new opportunities for networking, for influencing readers and researchers, or making connections in the community and beyond," said Trixie.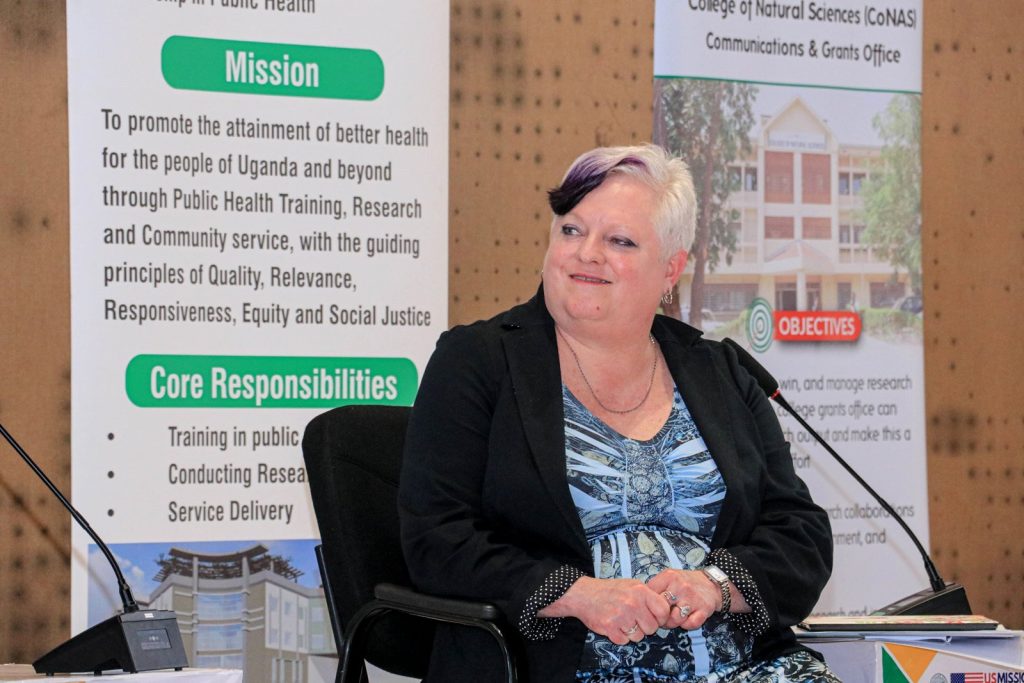 She contends that writing has not only the potential to provide a platform for new ideas but also solutions. "Whether we're thinking about food security or the effects of climate change on our planet, whether we are thinking about the role of play and literacy learning for our children, or the role of education in keeping people healthy. I am excited to be a part of this launch and I have the opportunity to work with so many of you in the upcoming days and months, and hopefully for many years to come."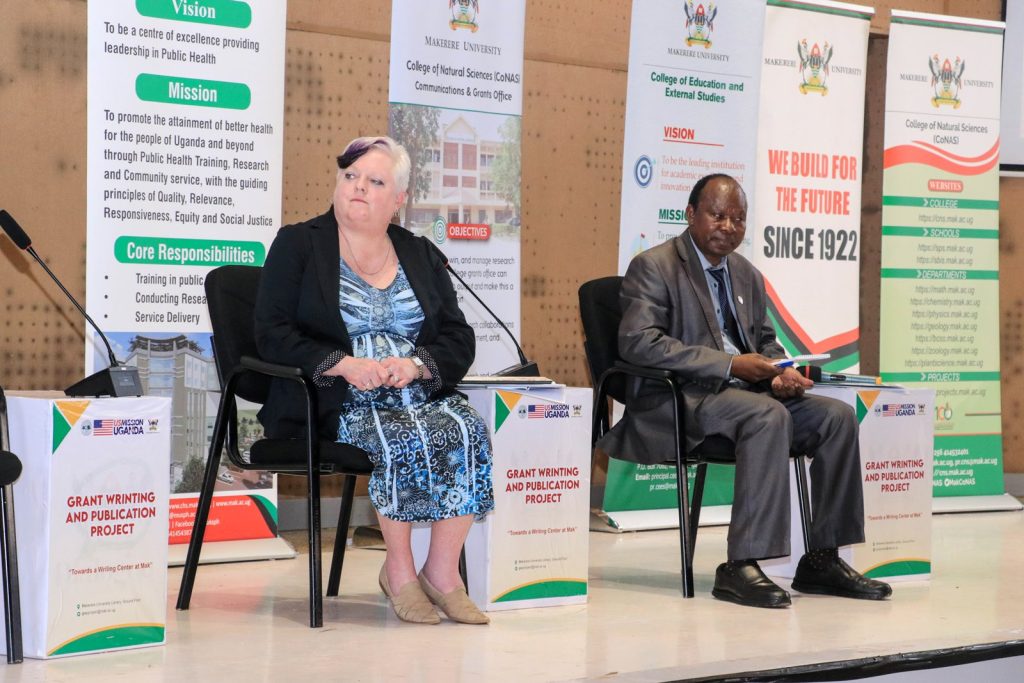 Professor Edward Bbaale, the representative of Mak Vice Chancellor at the launch event and Director of Research and Graduate Studies (DRGT), expressed his excitement about the newly launched grant writing and publication project. "The directorate is also charged with ensuring a conducive environment in which graduate training and research can thrive. This therefore means that having a research topic like this one is right within what is of great interest to the DRGT. And on behalf of colleagues from the directorate, I would like to congratulate Prof. Muyodi, Prof. Trixie and all members and colleagues involved in this study and we pledge our support in all stages of this project."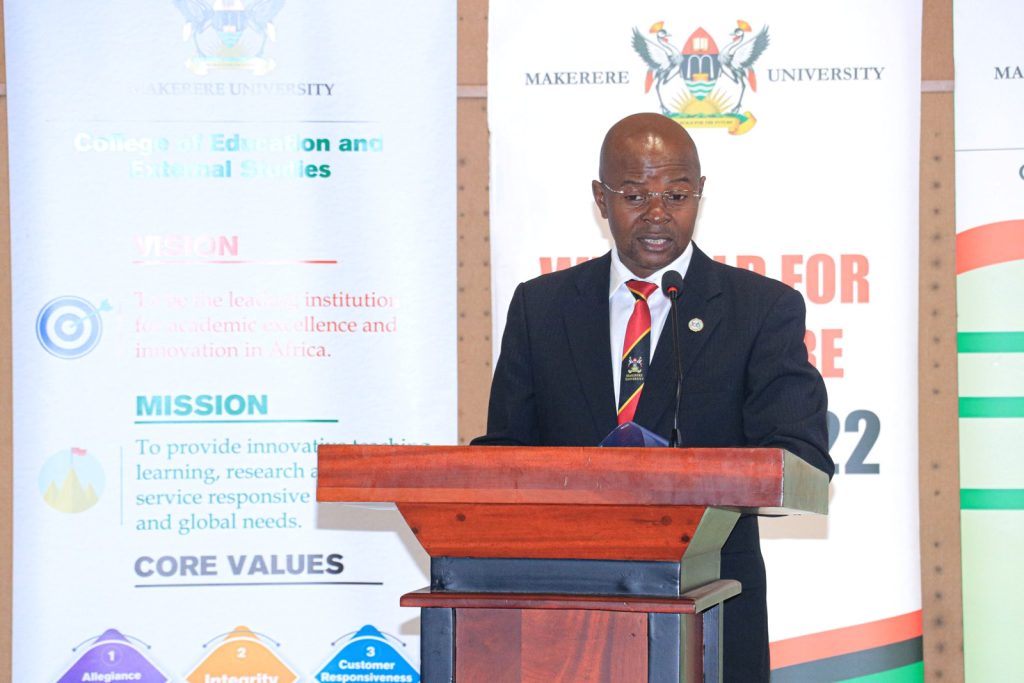 In his speech, Prof. Barnabas Nawangwe, the Vice Chancellor hailed the revered partnership with MSU – the Writing Center and the Alliance for African Partnership (AAP). "We have had a long-standing partnership with MSU in a number of fields in Makerere University. These include Human and Veterinary medicine, agriculture and recently in the Humanities. We are very optimistic that this partnership will further strengthen it," Prof. Nawangwe said.
He added that the collaborative outputs from this project should not only conclude with developing capacities of the ECRs, Research Managers, and establishment of a Writing Center in the coming year, but also be a springboard for strong postdoctoral collaborative research for both institutions and other US universities.
The Vice Chancellor also expressed full commitment by [Mak] towards the successful implementation and realization of the Writing Center initiative, citing that the project was "timely" and would help in strengthening research, grant writing and publication capacity with special focus on the ECRs and Research Managers from the different colleges and entities in Makerere University.
"The participants are a critical mass to sustainably contribute to the Research-led agenda. I have also learnt that a number of senior colleagues have been invited as Senior Mentors to provide the much-needed mentorship to the Early Career Researchers during the project cycle and beyond. I am hopeful that this approach will produce strong collaborative teams," Prof. Nawangwe said.
He urged the ECRs and the Research Managers to build their capacities and share experiences with their peers with the intention to grow further noting that they "pillars for reaping dividends of being research-led".
Makerere University through its ten (10) Colleges aspires to be Research-led in the current strategic period (2020-2030) with the intention of contributing solutions to the challenges of climate change, population growth, food security, governance, poverty youth unemployment, among others.
Amy Peterson, Cultural Affairs Officer the US Embassy Kampala while representing Ambassador Natalie E. Brown – U.S. Embassy spoke about President Joe Biden's Africa strategy, stressing the areas of focus including pandemic recovery, economic opportunities, and conservation launched in September 2022. She explained that academic leadership is critical in tackling these challenges, and that the need for partnership was inevitable, hence the US Department of State recognition and investment in the University Partnership Initiative.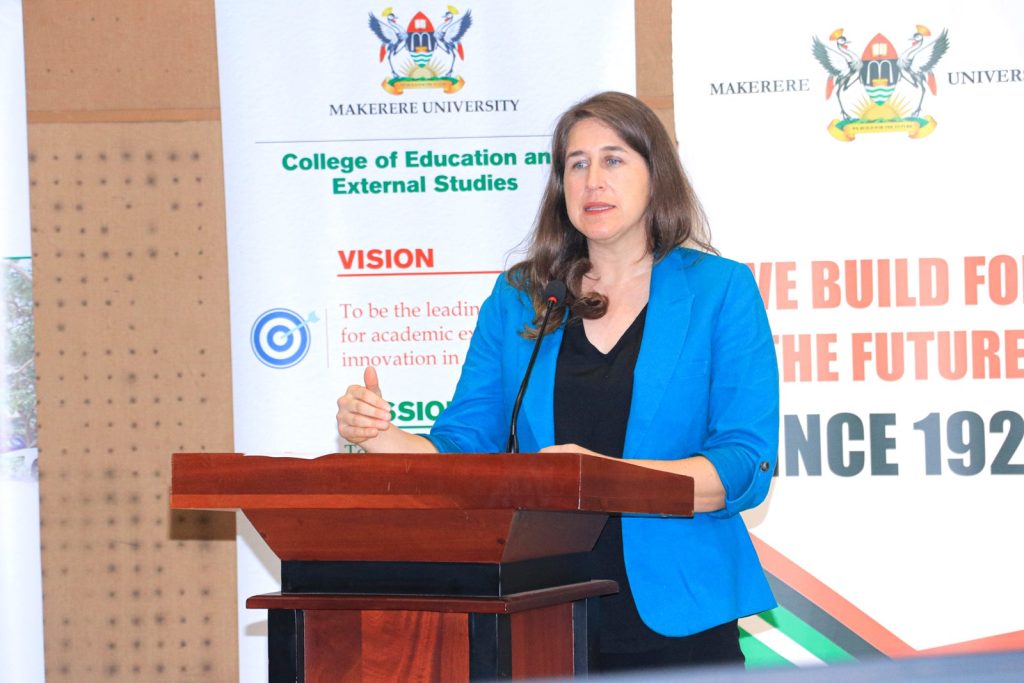 "This project supporting Makerere University and Michigan State University Collaboration is part of a broader network of university partnerships that are supported by the Department of State, linking African universities with US universities.
Ms. Amy announced that the US mission in Uganda is proud to have partnered with Makerere University for over 100 years, which has helped the university become a leading academic institution in East Africa. She also mentioned that in 2022, the US mission participated in the university's centenary celebrations, acknowledging the strong partnerships that have been established over the years.
She further noted that the US mission is currently working with ten Colleges and departments of Makerere University in Uganda, and has partnerships with each of them.
"We are proud to partner with the School of Public Health, the development of the Infection Disease Institute, the deep relationship and Agriculture over the years.
Our support in the performance arts department with many different types of collaborations over the years to work with the Law School, the development of the Human Rights Law Center. These are all areas where the US mission has partnered with academics here as well as with the institution as a whole to ensure that Makerere University remains at the forefront higher education in East Africa," Ms. Amy Peterson said.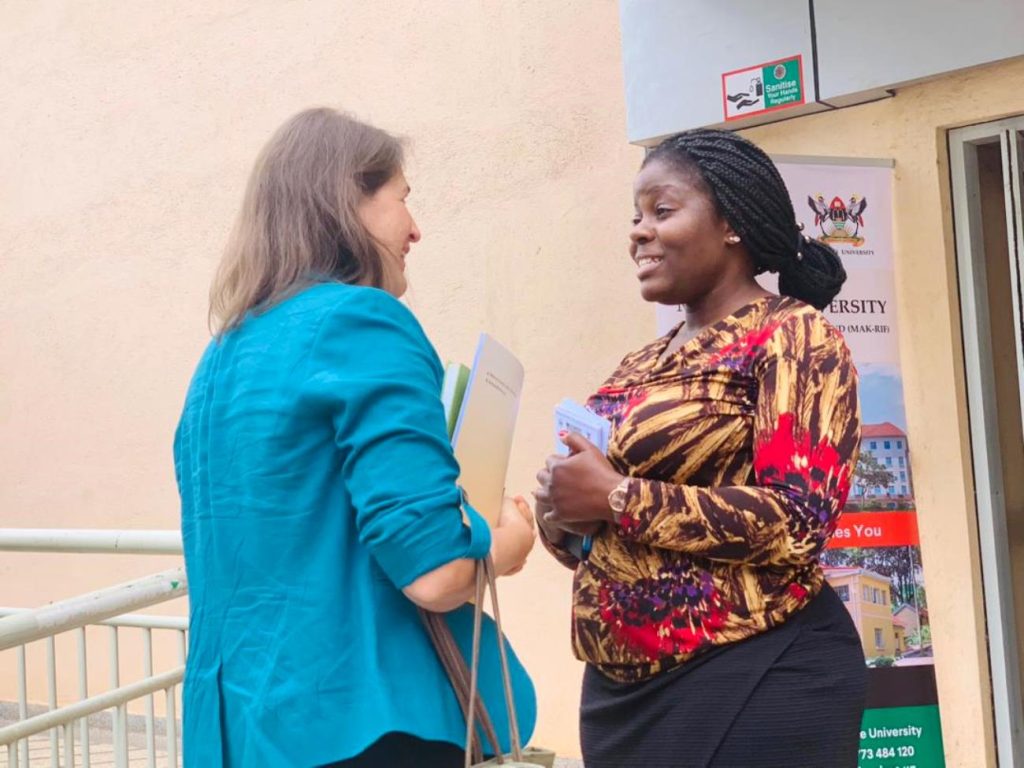 Adding that; "But as we look forward no institution can do it alone. So, we come back to the value of these partnerships and we are so excited particularly for this project which is towards research led university because it focuses on the essential skill of writing. writing is what every student and every academic needs to build their connections, to build their networks, secure the academic acknowledgement as well as funding opportunities to do the work that they need to do."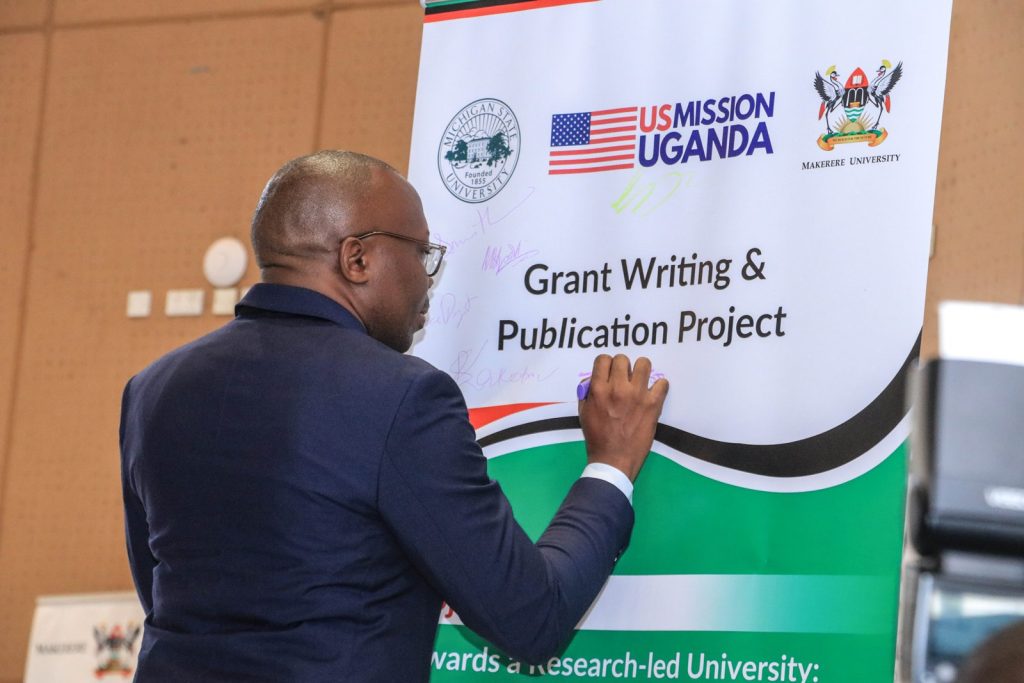 The Research team at Makerere University is led by Prof. Fredrick J. Muyodi, PI, College of Natural Sciences (CoNAS), Prof. Ronald Bisaso, College of Education and External Studies (CEES), and Ms. Stella Kakeeto from the School of Public Health at the College of Health Sciences (MakCHS). The team at Michigan State University is led by Prof. Trixie G. Smith, PI, Director, The Writing Center (WC); Dr. Grace Pregent, Associate Director (WC); Ms. Ann Allegra, Proposal and Capacity Strengthening Administrator, Alliance for African Partnership (AAP); Dr. José Jackson-Malete, Co-Director (AAP).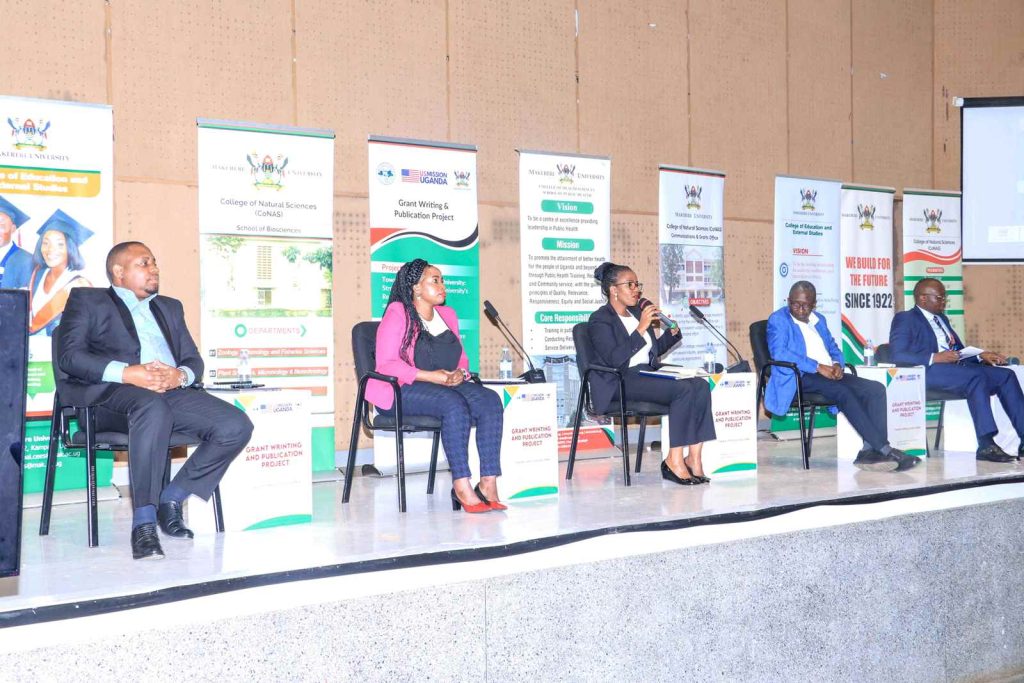 Mak's GMI Labs Authorized to Conduct DNA Paternity Testing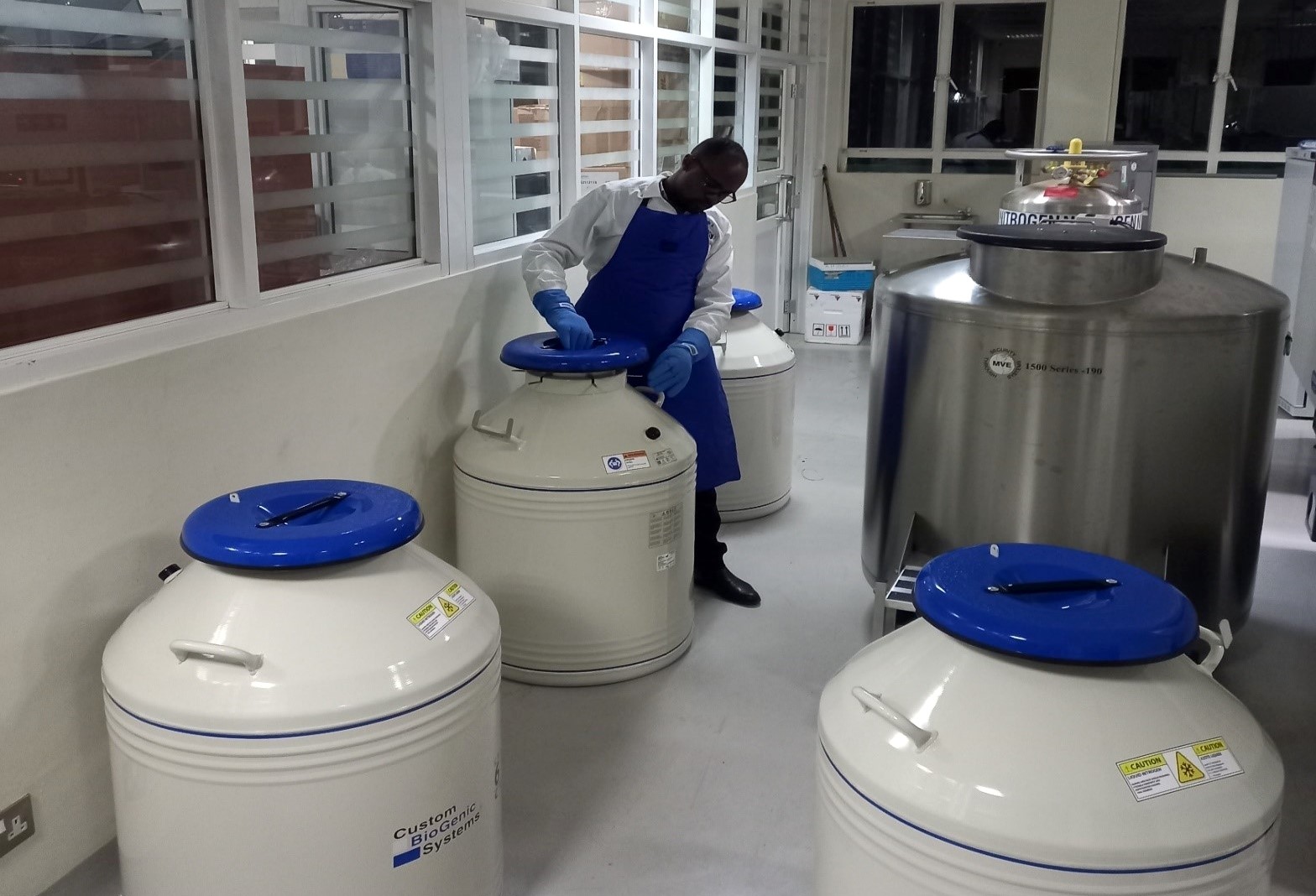 The Genomics, Molecular, and Immunology Laboratories (GMI Labs), operating under the auspices of the Makerere University Biomedical Research Center (MakBRC), have achieved another significant milestone in their journey of diagnostic excellence. The labs, renowned for their pivotal role in infectious and non-infectious disease research, have received official approval from the Director General Health Services at the Ministry of Health (MoH), Uganda, to conduct DNA Paternity Tests.
Situated at the Dept of Immunology & Molecular Biology under the School of Biomedical Sciences at the College of Health Sciences, Makerere University, the GMI Labs have been at the forefront of cutting-edge research, diagnostic testing, and training initiatives. Their remarkable contributions during the COVID-19 pandemic, where they conducted nearly a million PCR tests, underscored their unwavering commitment to public health and scientific advancement. The labs' exemplary performance and reliability were further highlighted by their successful management of two critical COVID-19 prevalence surveys. The findings of these surveys served as foundational data for crucial decisions guiding the country's lockdown strategies and phased reopening, earning commendation from the President and the Ministry of Health.
This latest authorization from the Ministry of Health marks a significant expansion of the GMI Labs' diagnostic capabilities. With the approval to conduct DNA Paternity Tests, the labs are now equipped to offer a crucial service addressing the need for accurate and reliable genetic testing for determining biological parentage. In a letter dated 22nd November 2023, the Director General Health Services emphasized the laboratory's rigorous adherence to international standards, proficiency in molecular biology techniques, and their proven track record in delivering precise and credible results. This approval further solidifies the labs' position as a trusted institution for advanced genetic diagnostics in Uganda.
Prof. Moses L Joloba, the Director of the GMI Labs, expressed immense pride in the team's dedication and expertise that led to this authorization. He highlighted the labs' commitment to upholding the highest standards of ethical practice, confidentiality, and accuracy in DNA paternity testing, ensuring the delivery of dependable results crucial for legal, personal, and familial purposes.
The inclusion of DNA Paternity Testing within the GMI Labs' list of services aligns with their overarching goal of advancing healthcare through state-of-the-art diagnostics, research, and education. This milestone represents not only a significant achievement for the labs but also a valuable resource for individuals seeking reliable and comprehensive genetic testing services. As the GMI Labs continue their unwavering commitment to excellence in healthcare and research, this new capability reaffirms their pivotal role in advancing the frontiers of molecular diagnostics and genetic testing in Uganda, working closely with reputable institutions such as Makerere University Hospital and other top-notch health facilities.
MNCH e-Post Issue 121: Learning from Nsambya Hospital Human Milk Bank to inform national scale-up & save preterm babies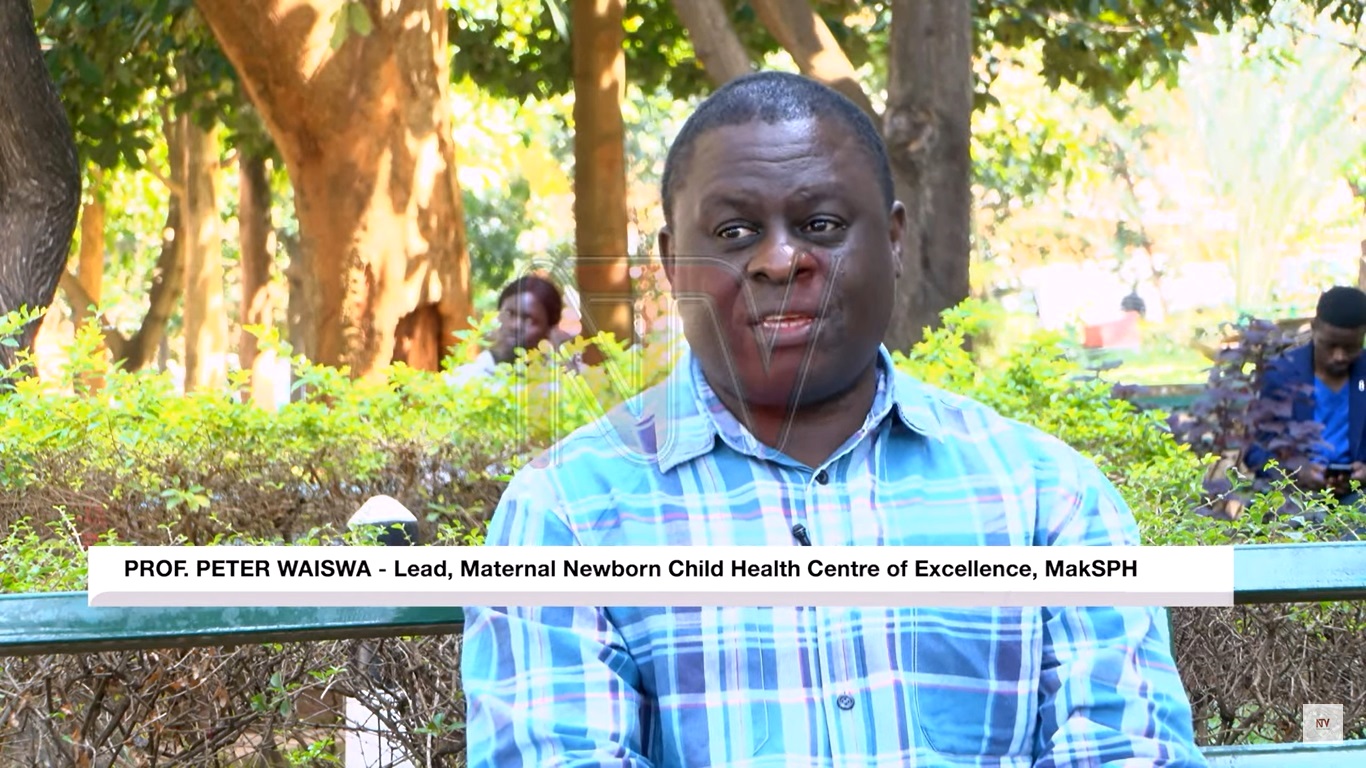 Welcome to this exclusive interview with Prof. Peter Waiswa, lead expert from the Makerere University Centre of Excellence for Maternal, Newborn, and Child Health. Dr. Victoria Nakibuuka from St. Francis Nsambya Hospital, and Dr. Jesca Nsungwa from Ministry of Health Uganda. In this video, they discuss a groundbreaking innovation in Uganda's healthcare landscape: the country's first-ever human milk bank at St. Francis Hospital Nsambya. This initiative represents a significant stride towards improving the survival rates of premature and vulnerable infants by ensuring access to essential breast milk, even when mothers are unable to produce enough. Watch Video
Click here to View the full MNCH e-Post Issue 121
METS Newsletter October 2023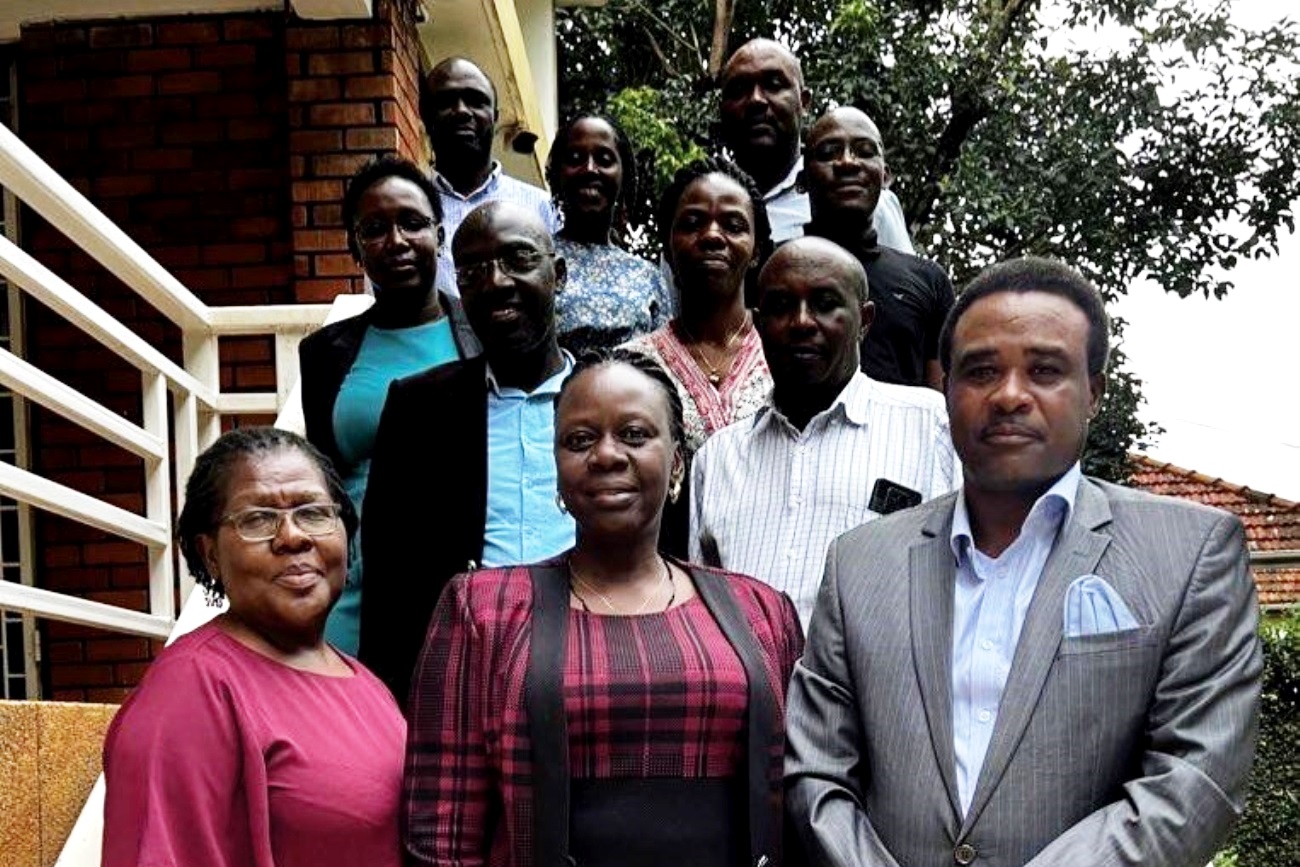 The Monitoring and Evaluation Technical Support (METS) Program is a 5-year CDC-supported collaboration of Makerere University School of Public Health (MakSPH), the University of California San Francisco (UCSF) and Health Information Systems Program (HISP Uganda).
Highlights of the METS October 2023 Newsletter
Strategies for Enhanced Disease Surveillance and Public Health Response in Uganda

The MoH Department of Integrated Epidemiology Surveillance & Public Health Emergencies (IES&PHE) Head, Commissioner Allan Muruta (Dr) visited METS to acquaint himself with the various surveillance activities supported by the Program.
Commissioner Muruta emphasized the need to build the capacity of districts and regions to conduct surveillance activities by training the relevant staff and establishing surveillance focal points at health facility levels.
He further emphasized the importance of linking laboratory data to the District Health Information System (DHIS2) and ensuring that different systems are interoperable.

Improving quality of data for HIV testing services (HTS) through regular assessments

MoH has been conducting Data Quality Assessments and Improvement (DQAI) activities to inform program planning, monitoring, and performance management. HIV testing services (HTS) inter was conducted in 16 regions, 81 districts, and 111 health facilities in partnership with 26 Implementing partners.
The HTS DQA has improved data management, infrastructure, and understanding of indicators. Specific staff assignment at each HTS entry point has proven effective, and use of the UgandaEMR system for reporting has yielded positive results.

Shaping Uganda's Healthcare Data Landscape

METS has maintained a strong collaboration with the Ministry of Health (MoH) providing invaluable technical support in developing various strategic guidelines for the country. These guidelines include the Uganda Health Information Exchange and Interoperability (HIE) Guidelines, the Uganda Health Data Protection and Confidentiality (HDPC) Guidelines, and the Uganda Health Data Sharing, Access, and Use Guidelines.

HIE and HDPC guidelines have received the endorsement of the Health Information, Innovation and Research (HIIRE) Technical Working Group (TWG), awaiting presentation to the senior management team at the MoH for final approval.

Empowering Health Professionals: PrEP Training in Hoima District

MakSPH-METS has taken a proactive stance in supporting Monitoring and Evaluation (M&E) for key populations through the development, management, and conducting trainings on the use of the PrEP tracker system across various agencies.
METS conducted a 5-day training on the KP/PrEP Tracker system in Hoima district. Moving forward, facility staff will be able to enter data on PrEP services into the system in a timely manner, analyze the data, and use it for program improvement.

Gallery

HIV testing services (HTS) Data Quality Assessments and Improvement DQAIs
Interagency cervical cancer on-site mentorships
Orientation in KP tracker-Soroti
TDY from CDC headquarters visit to METS
M&E orientation meetings for new Implementing Partners
Planning meeting for Cross Border Data Sharing-Busia