CoNAS Commissions Petroleum Field Research Station in Kibale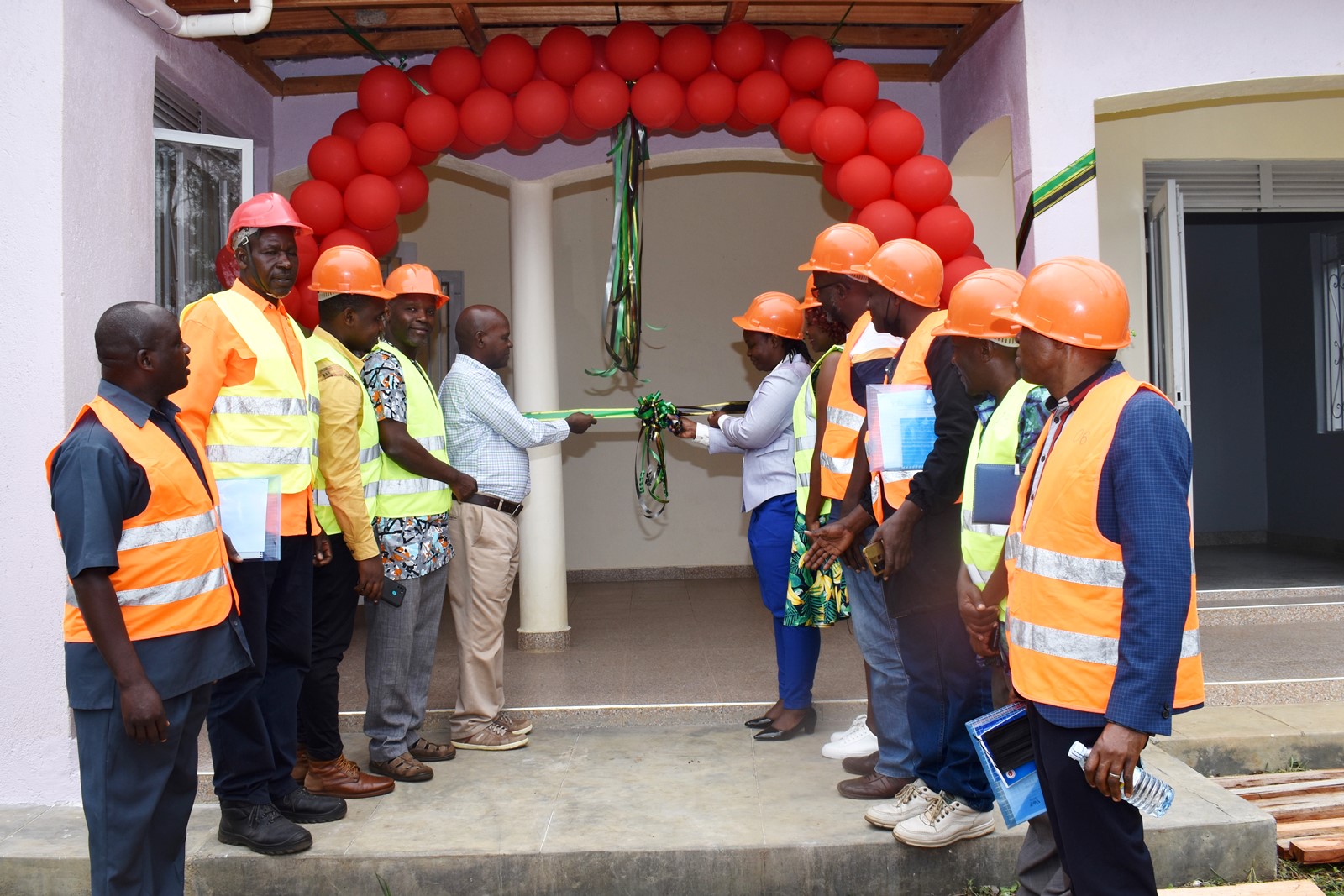 Following the discovery of commercial petroleum reserves in Uganda in 2006, Makerere University in 2009 pioneered teaching and research in petroleum programmes. The programmes are offered in the Department of Geology and Petroleum Studies, College of Natural Sciences (CoNAS) at BSc, MSc and PhD levels. As Uganda moves to the next stages of petroleum development, there is need for highly skilled workforce at various stages of exploration, development, production, transportation and refining. However, the progression of teaching and research in these fields has been largely hampered by a serious shortage of sector specific physical infrastructure especially laboratories. There is total lack of specialized equipment to train for upstream, midstream and downstream petroleum operations. According to the Workforce Skills Development Strategy & Plan for the Oil and Gas Sub sector in Uganda (WSDSP), thousands of engineers and managers in the area of control centre operations, as well as geological and petroleum engineering will be required at the development, production processing, transportation and marketing stages in the sector. The education and training institutions therefore have to be equipped in order to meet current and future petroleum skills needs.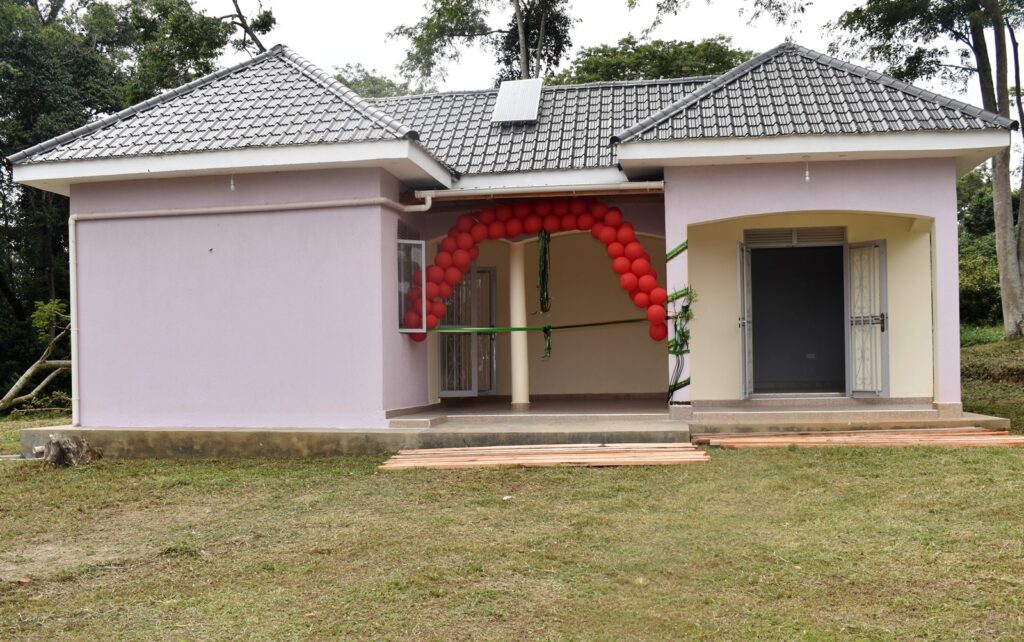 Project to identify and set up training infrastructure
Through a project titled, "An assessment to identify research and training laboratory and field equipment and infrastructure for petroleum geosciences and engineering in Higher Educational Institutions of Uganda", researchers from CoNAS set out to establish a field research station in the Albertine Graben to support practical training in petroleum studies. The Project led by Prof. J.Y.T. Mugisha was supported by Makerere University Research and Innovations Fund (Mak-RIF). Other members on the project included; Prof. Michael Owor, former Head, Department of Geology and Petroleum Studies, and currently Dean, School of Physical Sciences (Co-PI); Dr John Mary Kiberu, Senior Lecturer in the Department of Geology and Petroleum Studies; Mr Willy Kasule and Ms. Suzan Kigozi, technicians in the Department; and Mr. Tonny Mugabi, ICT officer in the Department. The main objective of the project was to identify requisite physical and technological infrastructure for high quality teaching, research and training in various disciplines of the oil and gas sector in Uganda and the East African region.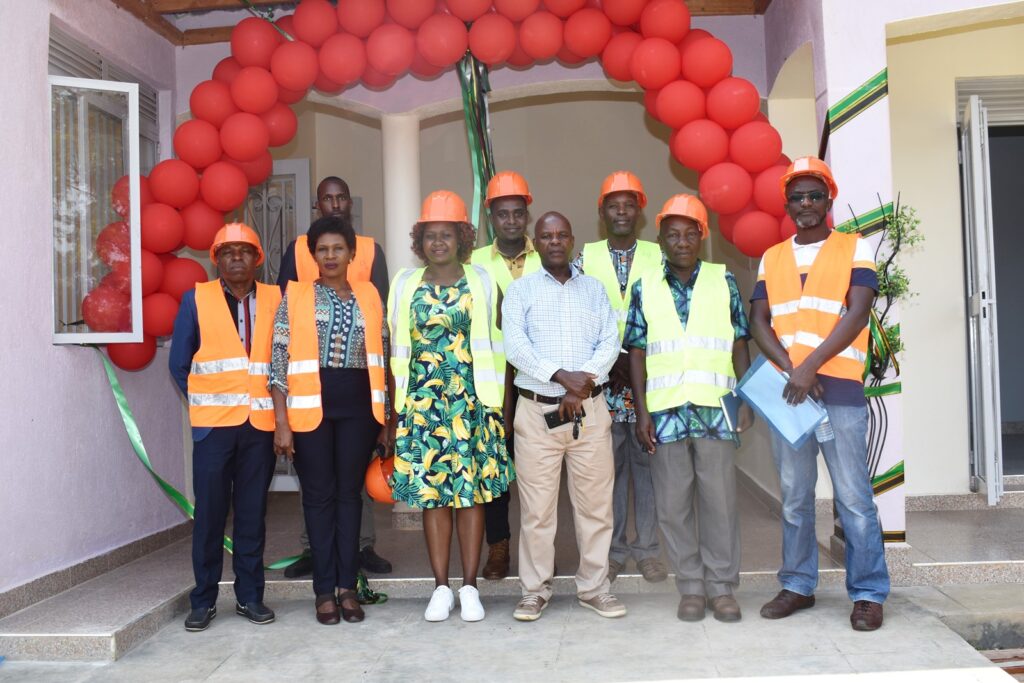 Commissioning of the Petroleum Field Research Station
As one of the outputs of the project, a Petroleum Field Research Station was set up at Makerere University Biological Field Station (MUBFS) in Kibale. The station was officially commissioned by the Warden Research and Ecological Monitoring, Kibale Conservation area, Ms. Dorothy Kirumira on 6th August 2022.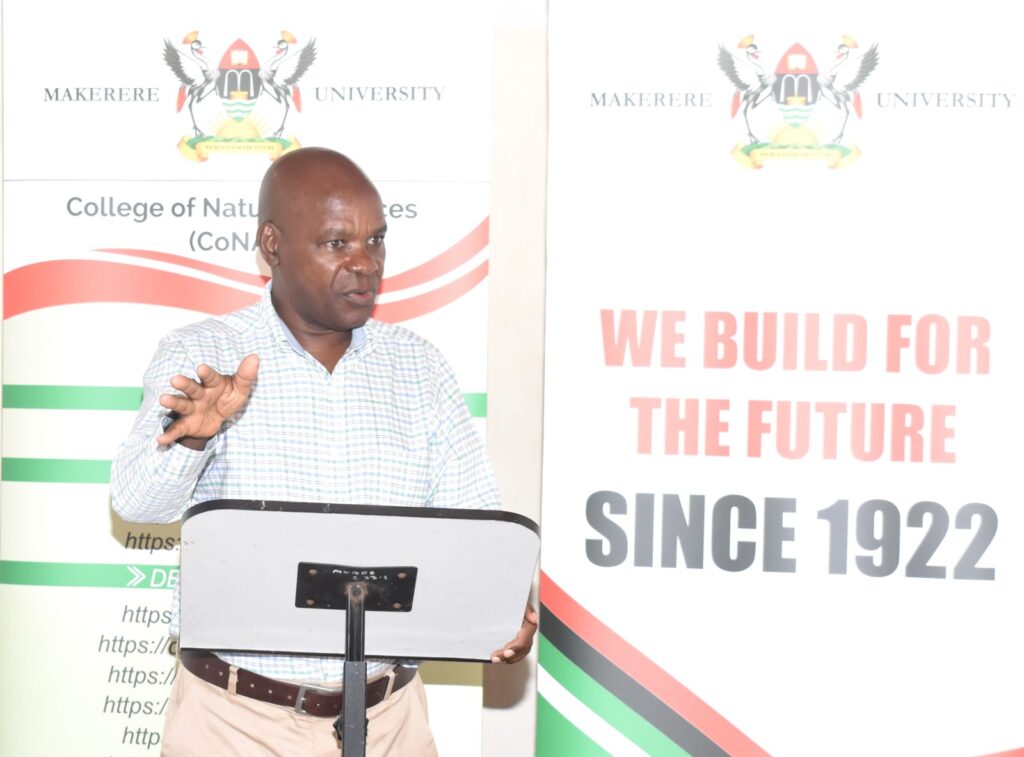 Once fully equipped, the station will act as a one-stop centre for research and hands-on training for graduates in the oil and gas sector as well as geosciences. In her remarks, Ms. Kirumira informed participants that MUBFS is a global research station that can generate a lot of income for the University.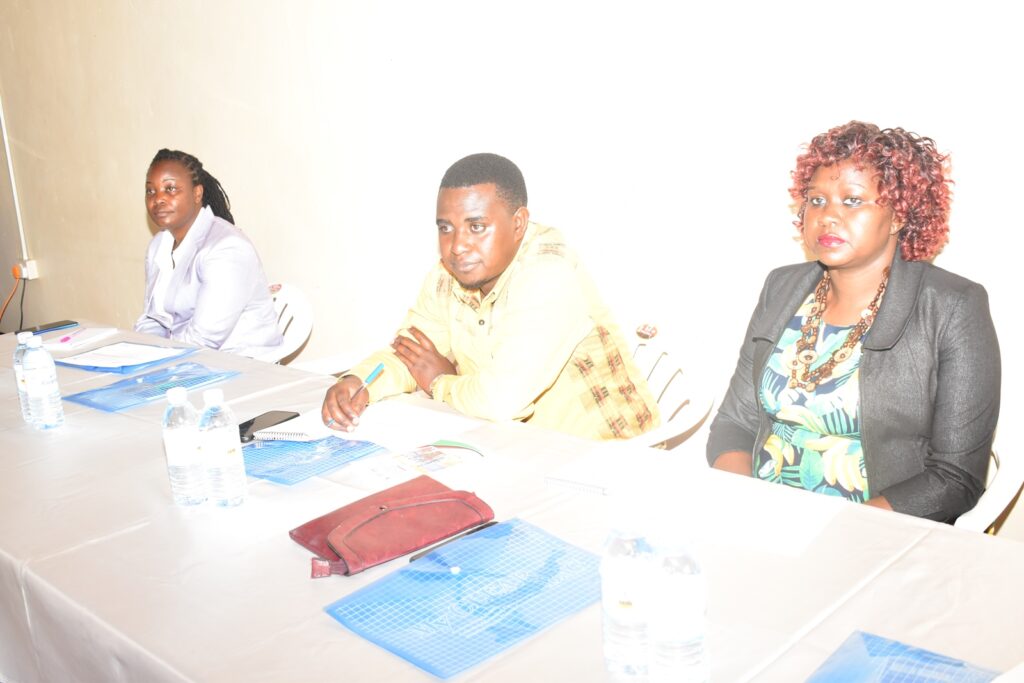 Speaking at the commissioning ceremony, the Principal Investigator, Prof. J.Y.T Mugisha noted that the country has over 400 petroleum and geosciences graduates with hardly any practical skills due to lack of training equipment. He appreciated the Government of Uganda for the support extended to the project through Mak-RIF.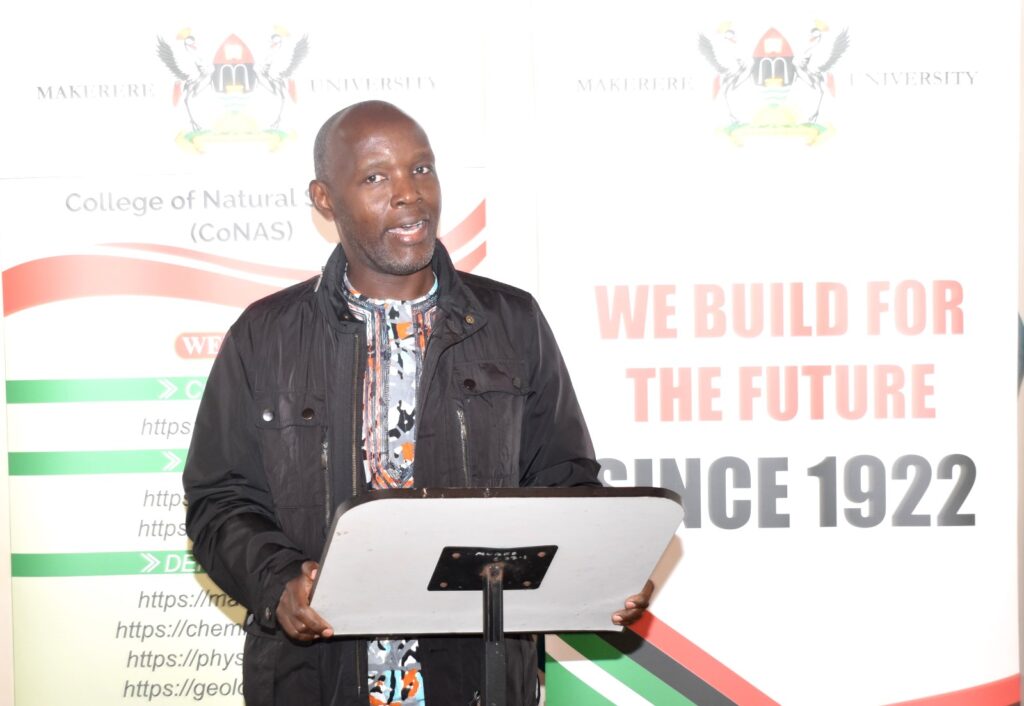 Besides establishing a field research station, the researchers developed a database of petroleum research and teaching resources across the country. This will support relevant skilling and training for development of petroleum resources to contribute to economic development and the SDGs 4 and 7, quality education as well as affordable and clean energy. Through the project, the researchers intend to develop a funding proposal to support the establishment of requisite infrastructure for oil and gas training in the region.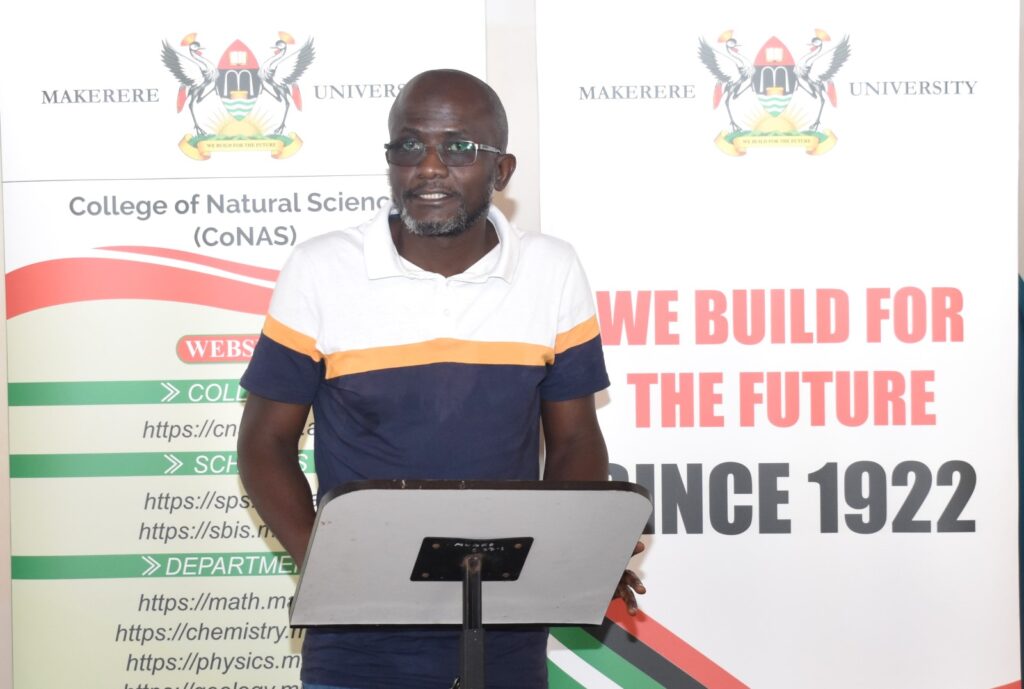 The project dissemination and commissioning of the field research station was graced by the Head, Department of Geology and Petroleum Studies, Dr Arthur Batte, and officials from Mak-RIF, Ms Evelyne B. Nyachwo, Research Support Officer and Mr. Aziz Agaba from the Finance Department.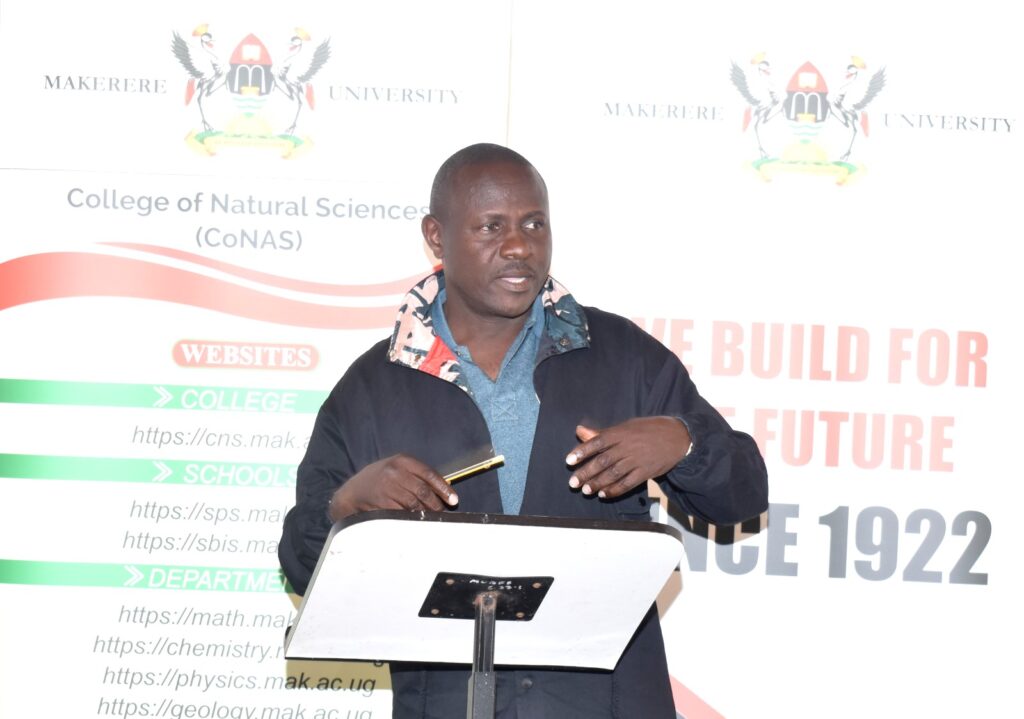 Status of facilities at MUBFS and assessment of geology training sites in the Semliki Basin.
Briefing participants on the status of facilities at MUBFS, the Assistant Domestic Bursar, Mr. Kato Innocent called for renovations on the computer lab, library, shower rooms and improvement of internet connectivity.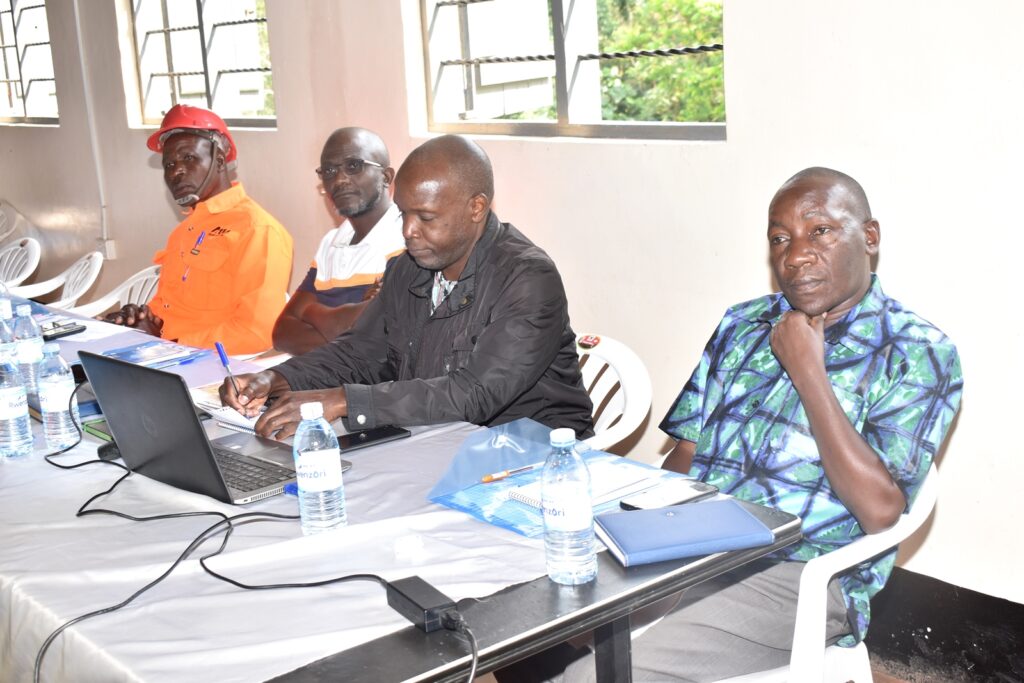 Besides the commissioning ceremony, participants toured facilities at MUBFS, and conducted an assessment of the study sites for geology students in the Semliki basin. The team also toured facilities at the Uganda Technical College- KIchwamba and engaged the Deputy Principal, Mr. Milton K. Mumbogwe on possible areas of collaboration including internship.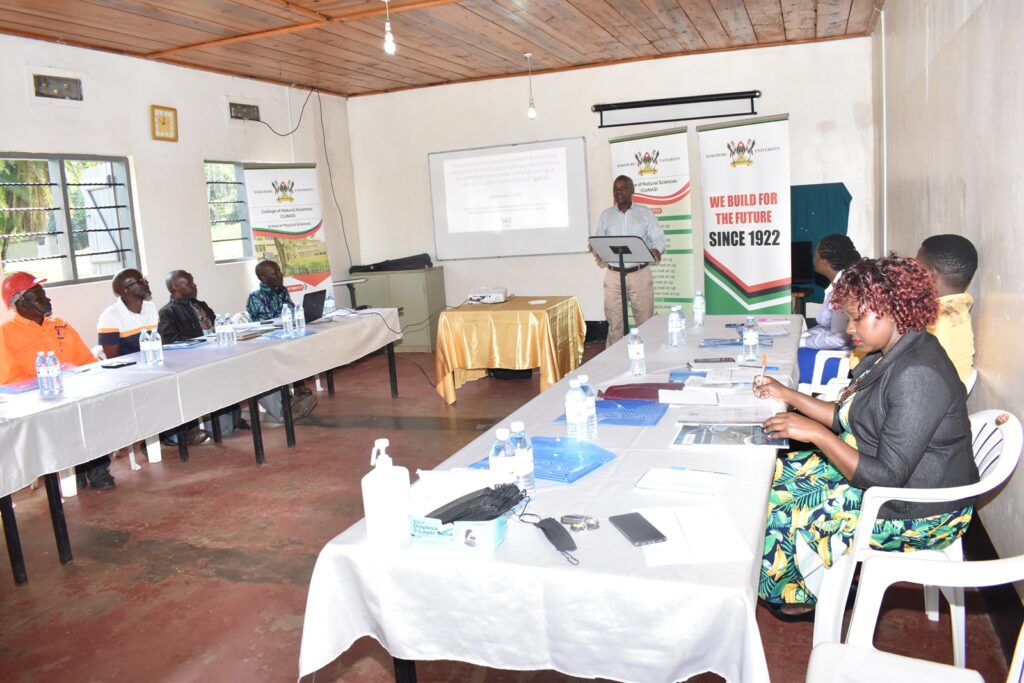 Proposed areas for further funding
Exploring alternative field study and research areas across the country;
Camp site ICT materials including remote access of database;
Cataloguing all geoscience resources of academic institutions and industry;
Database up-grading to cater for robust database engine;
Refurbishment of sanitary facilities at MUBFS;
Key field equipment, for example GPS, altimeters;
Living quarters for field classes and researchers.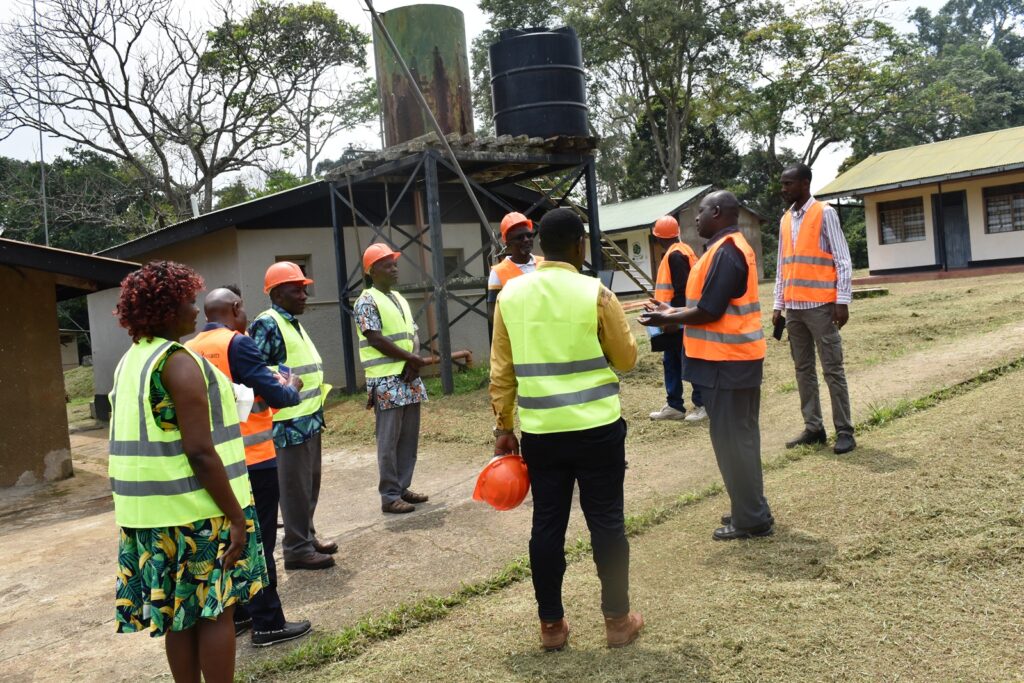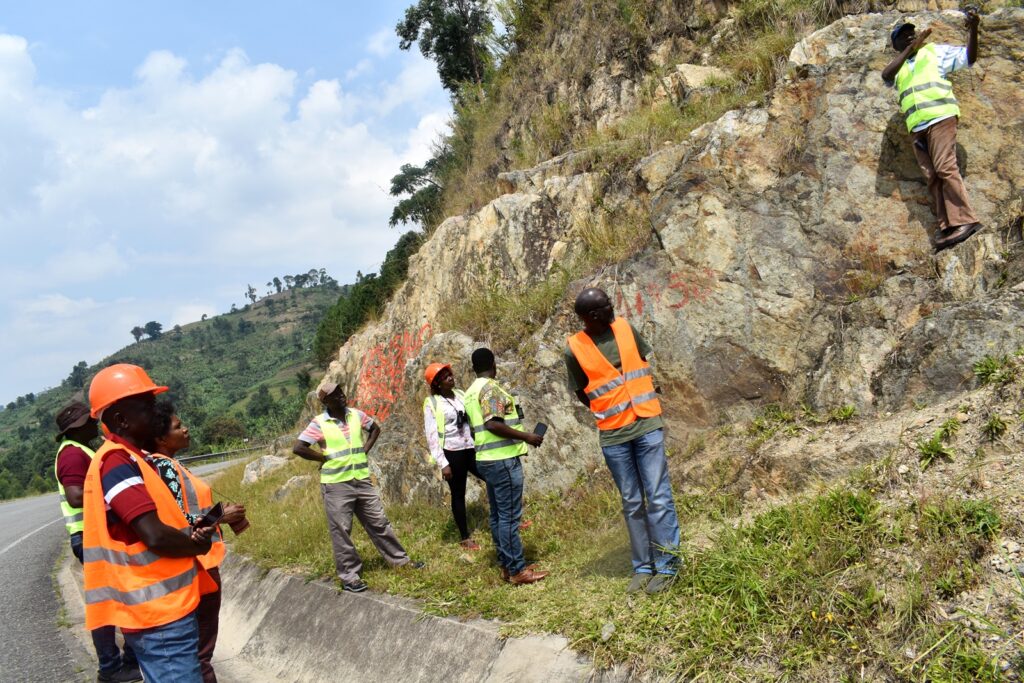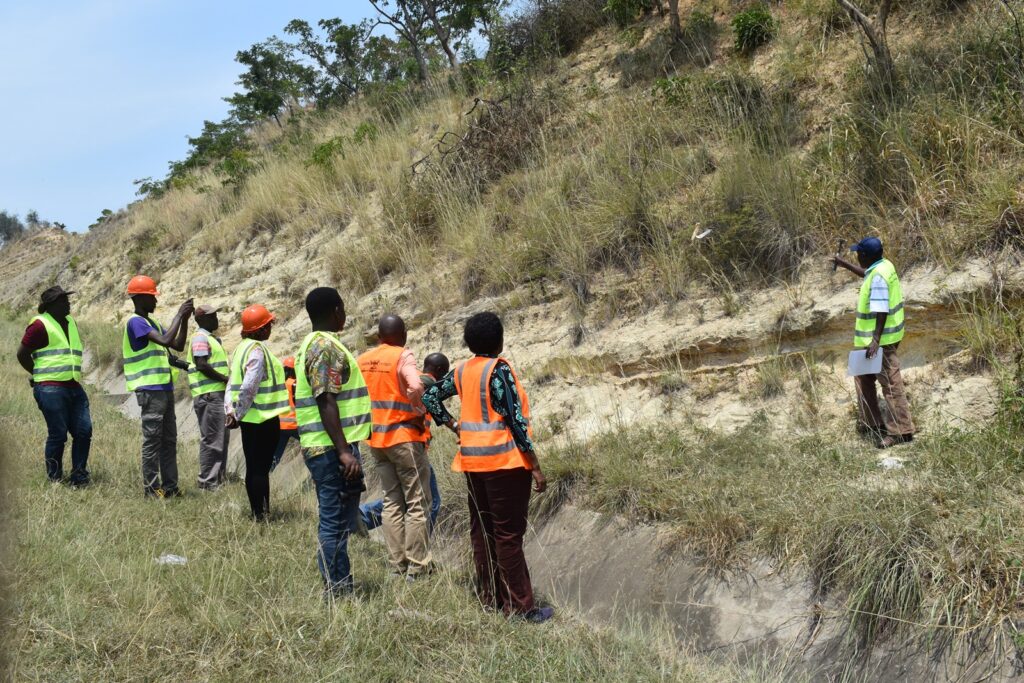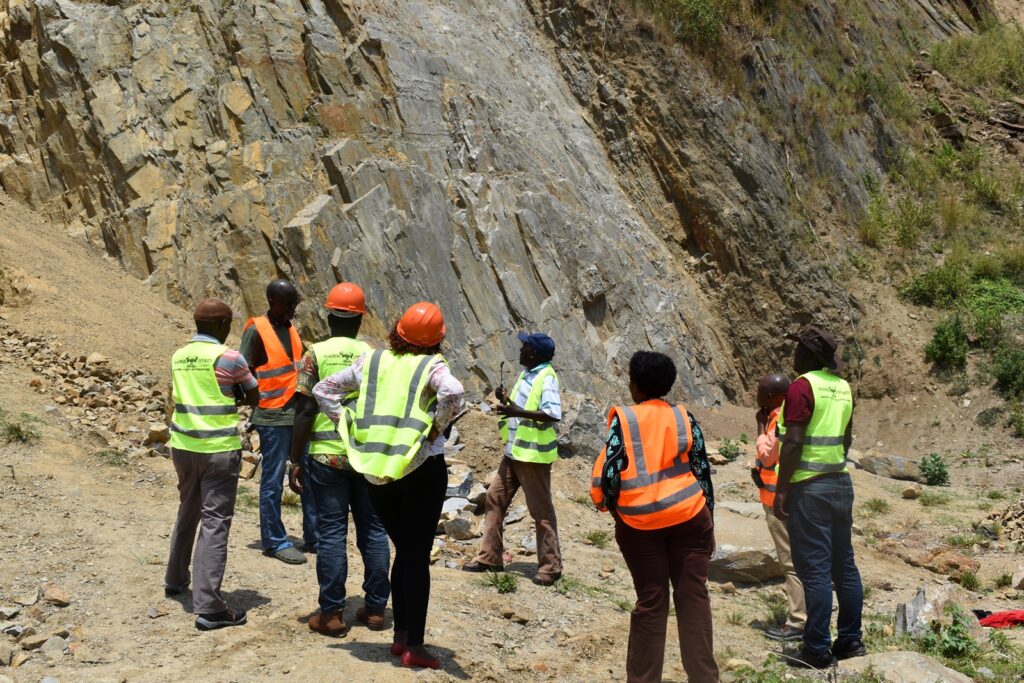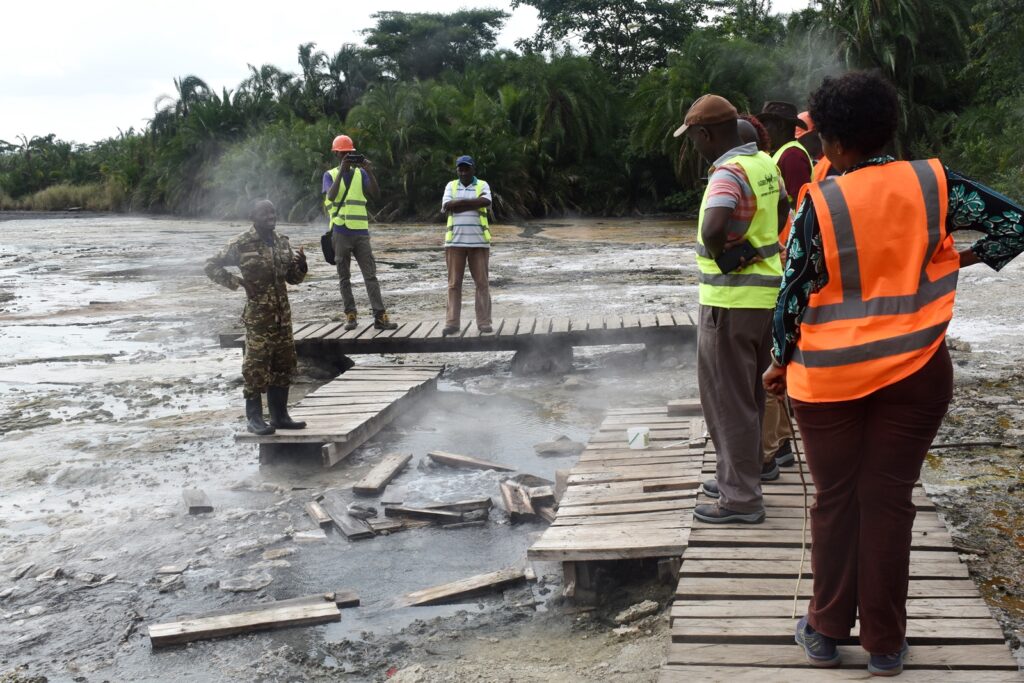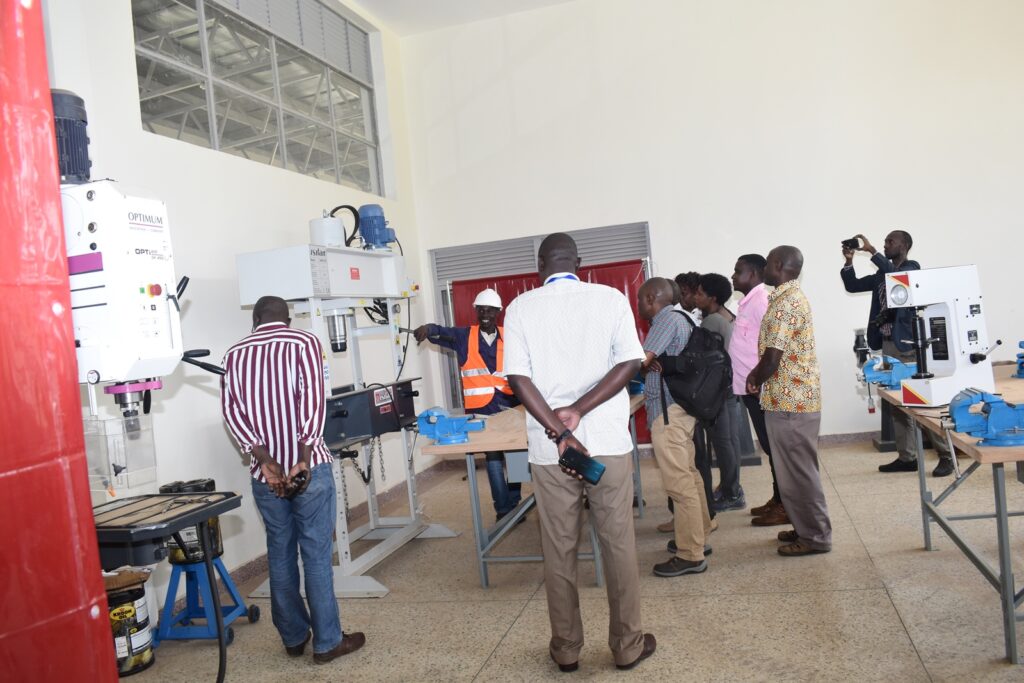 Two Nutrifish-sponsored PhD students win awards of best oral presentations at ICAFA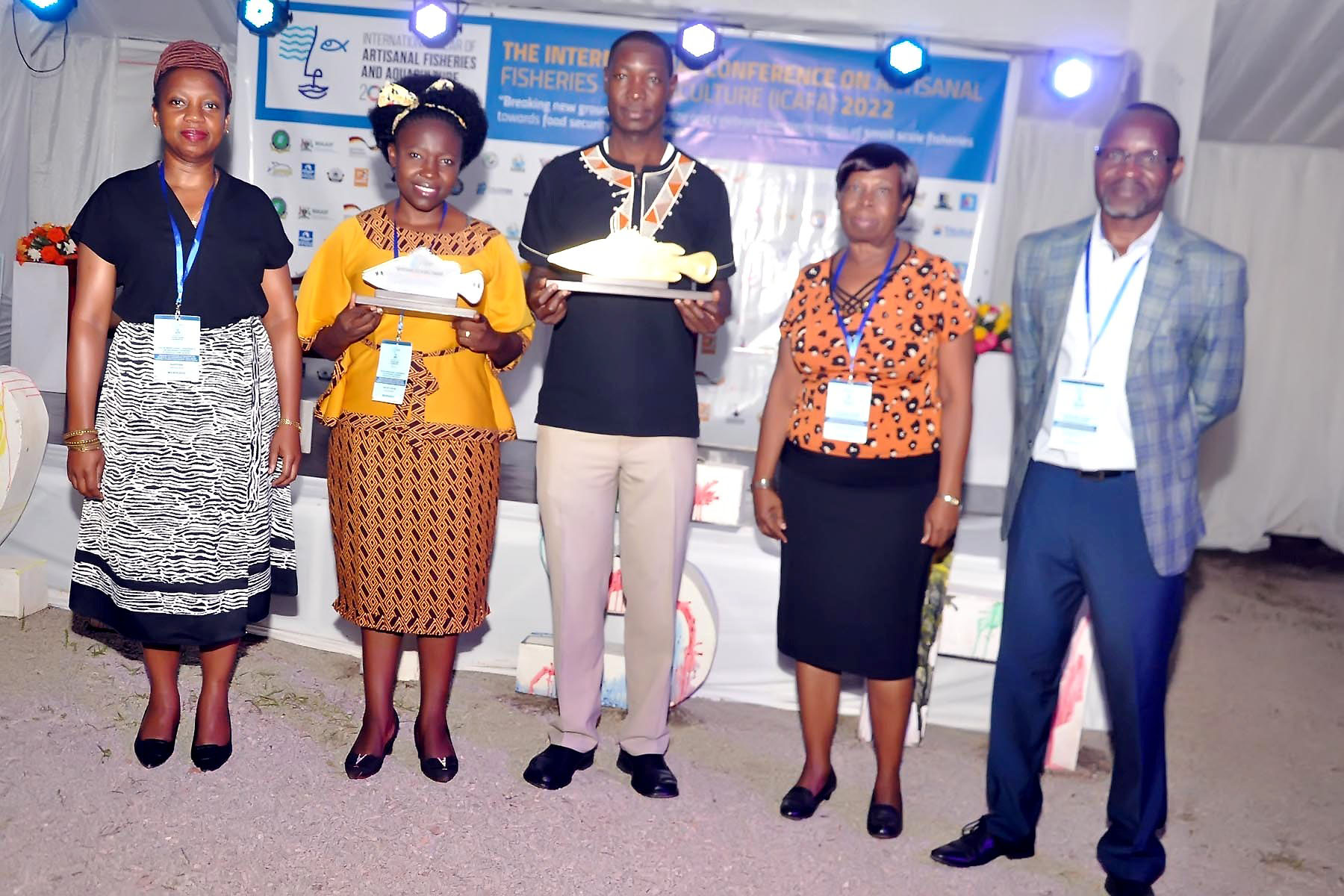 Two of the NutriFish-sponsored PhD students, Nakiyende Herbert and Julliet Nafula Ogubi won the awards for the best and second-best oral presentations in the young scientists' category at the International Conference on Artisanal Fisheries and Aquaculture (ICAFA) held in Jinja, Uganda from 1st-3rd September 2022.  The conference was organized under the theme "Breaking new grounds to recognize and celebrate the contribution of small-scale fisheries towards food security and nutrition".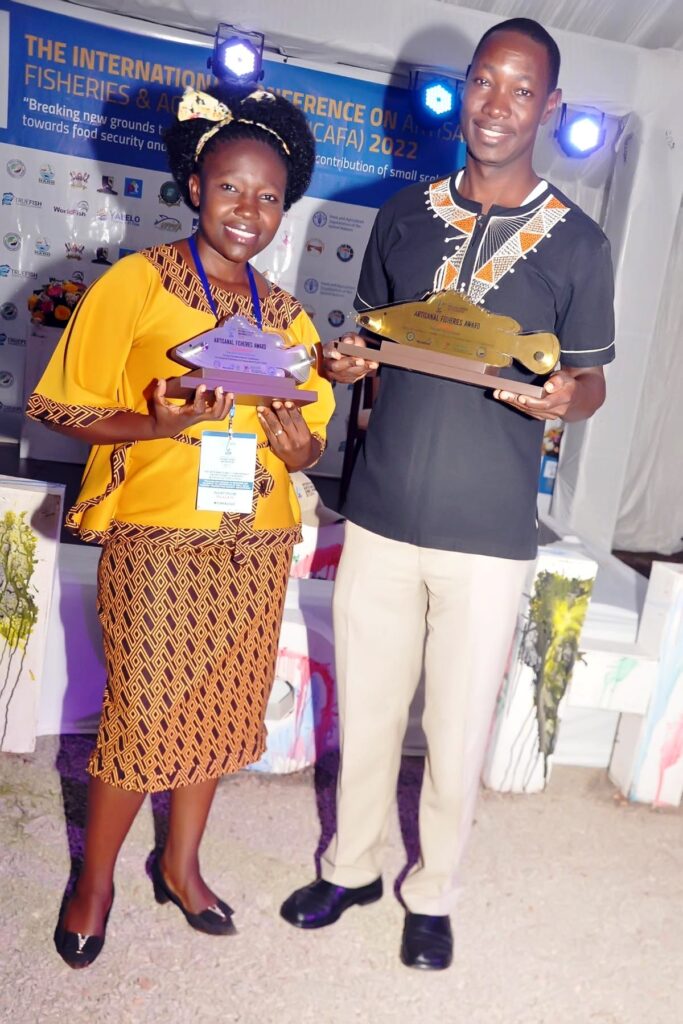 Supported by the International Research Development Centre (IDRC) and the Australian Centre for International Agricultural Research (ACIAR) through their joint programme, Cultivate Africa's Future Fund (CultiAF), NutriFish aims to address the nutritional needs of vulnerable groups that cannot afford expensive commercial fish but are in critical need of high quality nutritious diets. The Project is coordinated by Dr. Jackson Efitre, Senior Lecturer in the Department of Zoology, Entomology and Fisheries Sciences, College of Natural Sciences (CoNAS), Makerere University.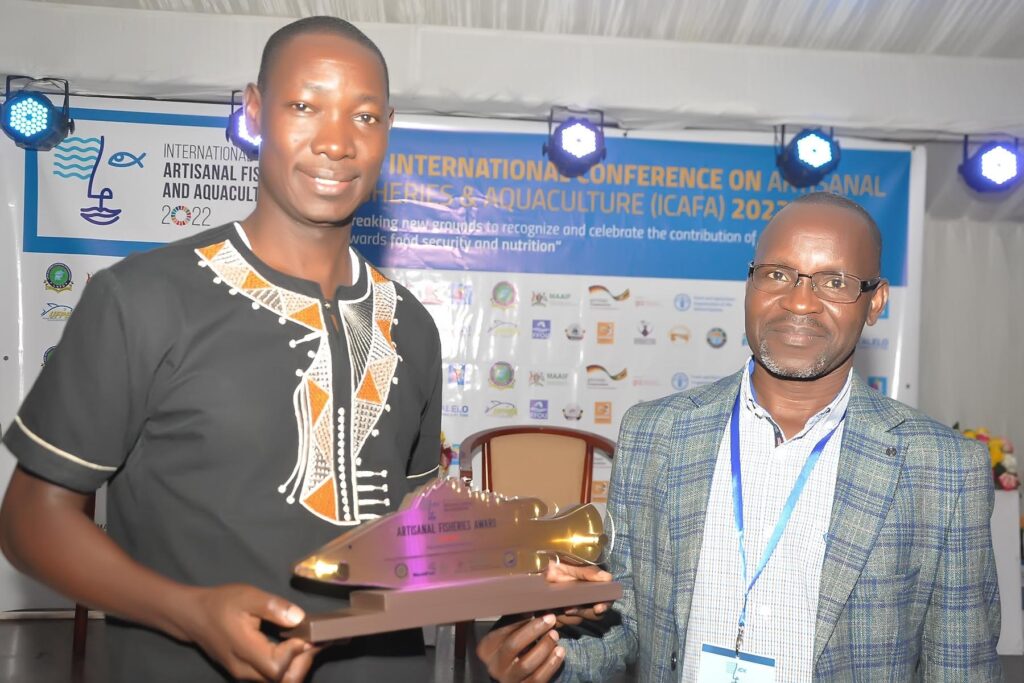 The title for Nakiyende Herbert's presentation was: "Are small pelagic fisheries a blessing or curse? Understanding fisher community perceptions towards light fishing on Lake Albert, Uganda".
Light fishing, the technique of catching fish by light attraction was introduced to Lake Albert, Uganda around early 2000s, to target two small pelagic species (SPS), Engraulicypris bredoi (muziri) and Brycinus nurse (ragoogi). The introduction of light fishing coincided with a period when stocks of large-bodied fishes, such as Tilapia spp, Lates niloticus, Bagras bajad, Alestes baremose, and Hydrocynus forskahlii in the Ugandan waters of Lake Albert had started to decline. Although Lake Albert is shared by Uganda and the Democratic Republic of Congo (DRC), light fishing is prohibited in DRC waters. This study evaluated socio-ecological consequences of light fishing on the fisheries and lakeside communities of Lake Albert in Uganda, to inform sustainable management. Data was collected in April 2021 from three landing sites (Ntoroko, Kaiso, and Dei), through semi-structured interviews and focus group discussions. Light fishing has transformed the lake's annual fish catch from < 60,000 tonnes (t) in early 2000s, mainly of large species to about 330,000 t, dominated by SPS (60 – 80%) by 2021. The SPS light fishery currently engages over 30% of total fishing boats and 60% of fishers in the Ugandan waters of the lake. The technique has also led to conflicts with fishers targeting the large-bodied species, the main concerns being: i) excessive light fishing effort; ii) competition for fishing grounds; iii) high by-catch (~10%) dominated by juveniles of the large species; and iv) destruction of passive fishing gears used in the large-bodied species fisheries. To ensure co-existence in the multi-species fishery and continued livelihood benefits (employment, income, and food) of the SPS light fishery, resting and closed periods and light-fishery effort control were proposed by 95.4% of respondents. Detailed scientific investigation of the light fishing methods is recommended, to guide on the proposed closed season and fishing effort controls.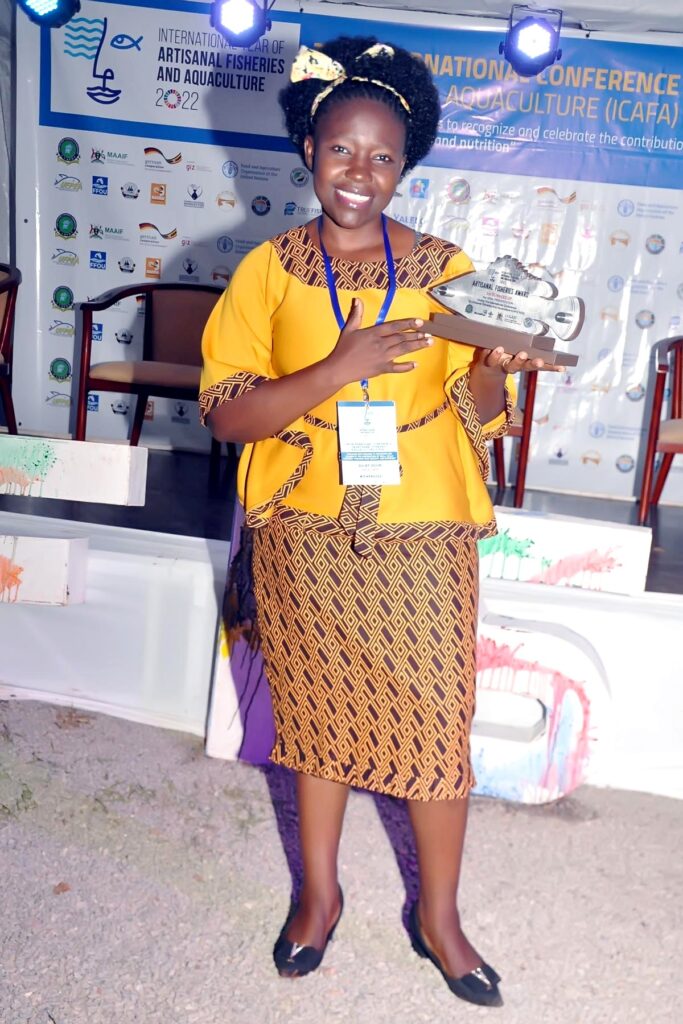 Julliet Nafula Ogubi's presentation was on: "Spoilage mechanisms and associated drivers in post-harvest loss management in freshwater small pelagic fishes in Africa".
Small pelagic fishes (SPFs) are steadily being recognized for their contribution to livelihoods, food and nutritional security especially in developing countries. The SPFs are schooling fishes with a total length of 20 cm, preserved mainly by open sun-drying. Despite the bulk harvests, post-harvest losses associated with spoilage continue to hamper their availability, accessibility and consumption. A review of available literature on similar marine species revealed that spoilage commences immediately after harvest and progresses through three cascading but overlapping processes: autolytic (enzymatic), microbial and chemical reactions causing physical, quality, nutritional and economic losses. Spoilage in SPF is accelerated by i) their large surface to volume ratio; ii) the reliance on fluctuating sun radiation for drying which depends on prevailing weather condition; c) limited drying spaces for large quantities landed. With regard to magnitude of losses, spoilage-related quality deterioration and nutritional changes in fish are rarely evaluated, hence associated economic value is lacking. The magnitude of losses attributed directly to the spoilage mechanisms have not been determined in freshwater SPFs, yet cost-effective interventions target significant processes. Handling practices, especially stacking and mixing of different fish hauls as drivers of spoilage mechanisms have not also been evaluated. In addition, the effect of prolonged trips and lack of controlled temperature on-board, are less understood. Therefore, an urgent in-depth assessment of quality and nutritional losses and the associated economic value; the contribution of each spoilage mechanism to the magnitude of losses and the effect of handling practices on the rate of spoilage among freshwater SPFs is needed.
 (https://sf-initiative.org/conference/)
Dr. Perpetra Akite wins British Ecological Society Marsh Award for Ecologists in Africa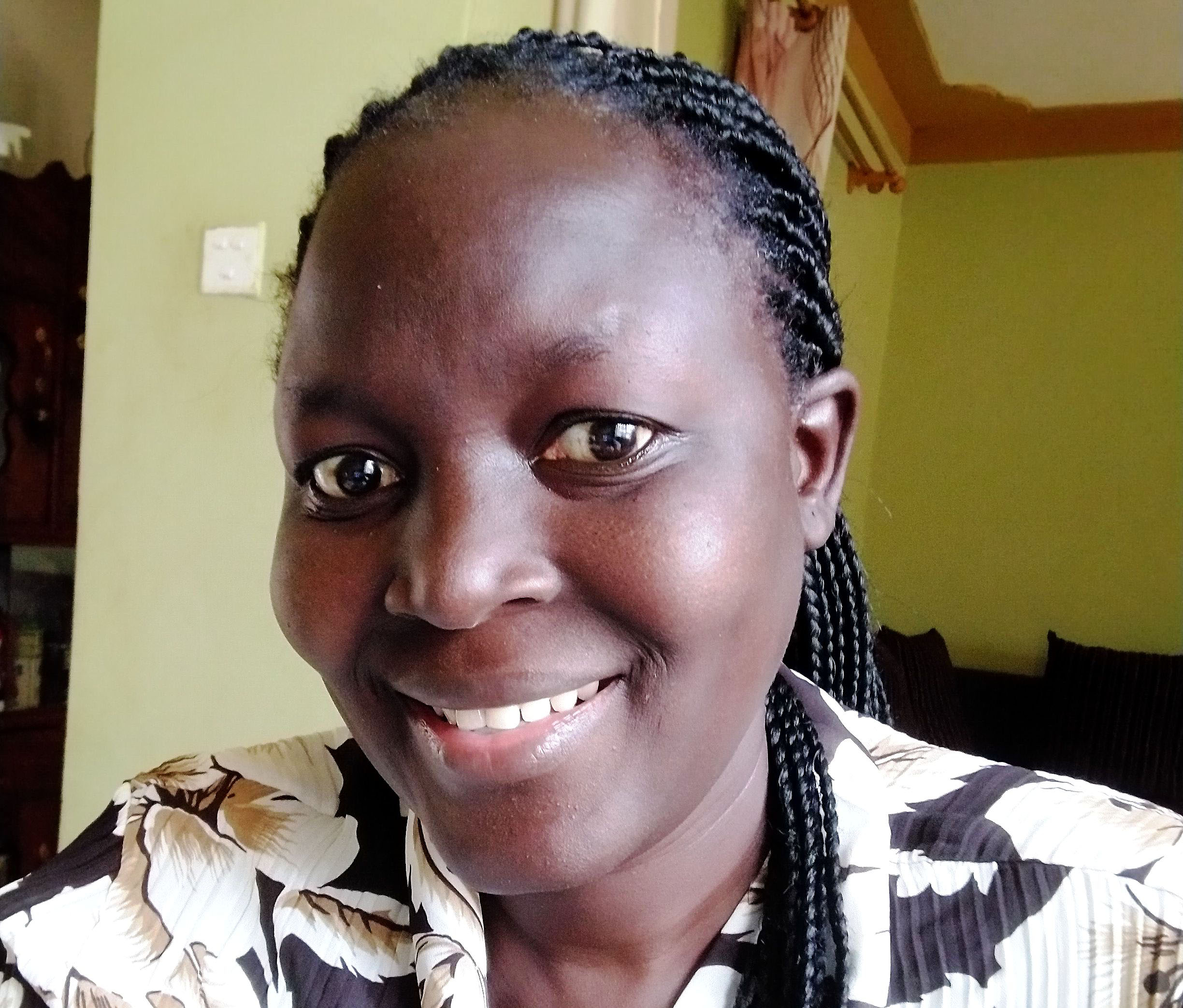 Dr. Perpetra Akite has been awarded the Marsh Award for Ecologists in Africa.  This prize aims to celebrate the significant scientific achievements of African ecologists and raise their profile in the UK. It is provided by the Marsh Charitable Trust and administered by the British Ecological Society.
Dr. Akite is one of Uganda's leading entomologists and experts in butterflies. She has made important advances in improving knowledge around insects in Uganda, contributing to assessing and mapping key ecologically sensitive species in the country. She has even had a moth named after her.  
Dr. Akite is also passionate about passing on her knowledge to younger generations and takes part in a great deal of outreach activities at both school and university level. Her goal is to encourage more young people – especially African girls – to begin a career in science.
The winners will be presented with their prizes during a ceremony held at the BES Annual Meeting which runs from 18th – 21st December in Edinburgh. The meeting will bring together over 1000 ecologists (in person and online) to discuss the latest advances in ecological research across the whole discipline.
PESCA Call For Applications: Short Courses Training in Aquaculture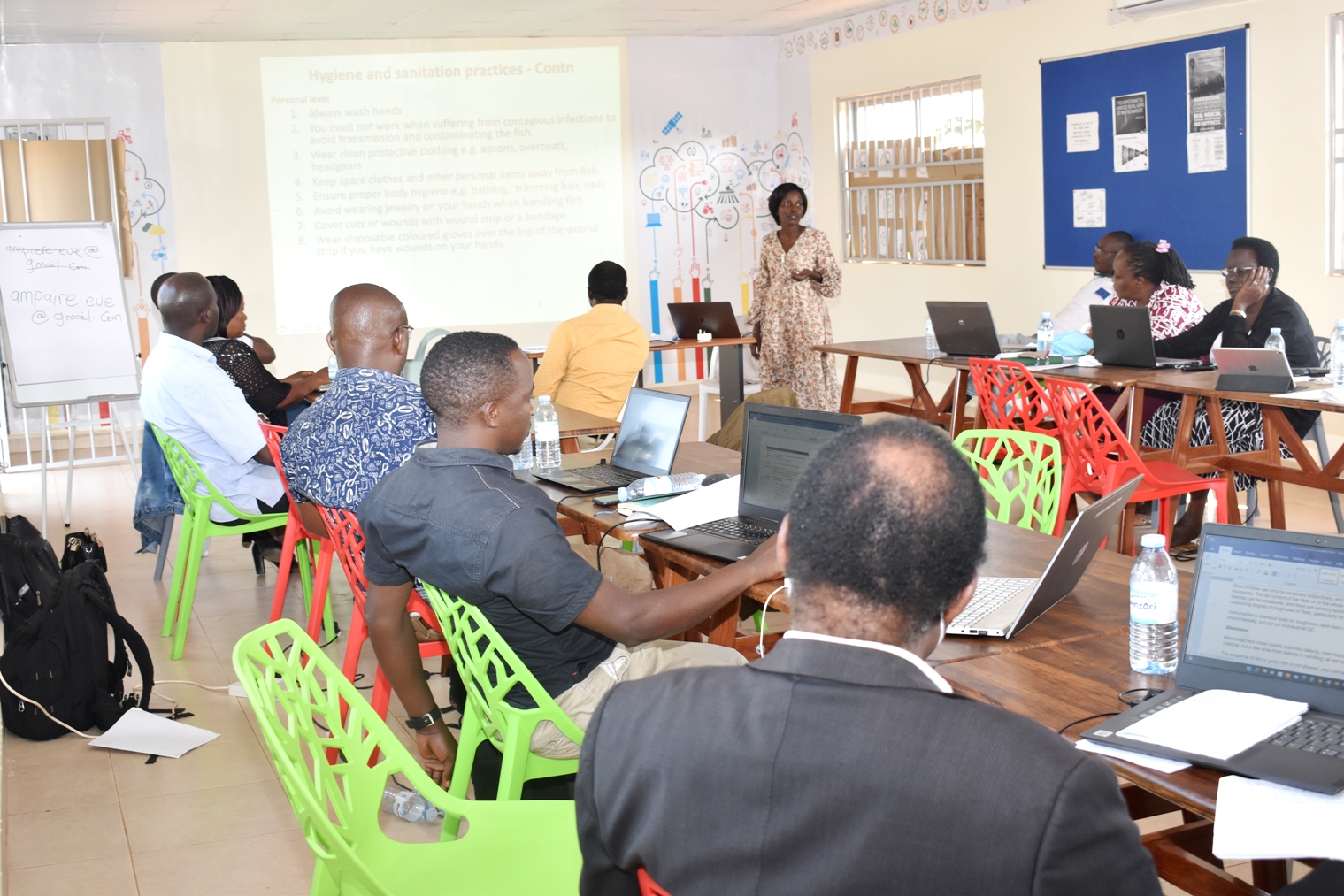 PROVISION OF TRAINING SERVICES TO THE PROMOTING ENVIRONMENTALLY SUSTAINABLE COMMERCIAL AQUACULTURE IN UGANDA (PESCA) PROJECT
ADVERT FOR SHORT COURSES TRAINING IN AQUACULTURE
A. BACKGROUND
The Department of Zoology, Entomology, and Fisheries Sciences, College of Natural Sciences, Makerere University was awarded a contract under the European Union-funded PESCA project implemented by Ministry of Agriculture, Animal Industry and Fisheries (MAAIF) for the provision of training services. The overall objective of the assignment is to support training that will improve knowledge, skills, and practices that enhance aquaculture production and productivity in Uganda. This will be achieved through the following specific objectives:
Support the placement of undergraduate students to work (internships) with fish farmers or other suitable aquaculture value chain (AVC) actors;
Conduct inclusive customized short-term training with gender considerations (women, men, youth, people with disabilities) including farmers, Producer Organizations (POs), feed & seed producers, service providers, and other aquaculture stakeholders; and
Support MSc. research and training.
The expected outputs from the short-course trainings are:
Trainees (farmers, Producer Organizations, feed & seed producers, service providers etc.) with job-demanded competency skills & knowledge;
Increased engagement of AVC actors in the training of students & review of university curricula;
Orientation of tertiary Fisheries and aquaculture training institutions' curricula to practical thematic areas; and
Compendium of different modules compiled and shared with partners.
A certificate of attendance will be issued to trainees who successfully complete the training.
B. THE SHORT COURSE TRAINING OPPORTUNITY
Applications are invited for 180 fully funded bursaries for six (6) trainings covering relevant modules specified in (C) below. Each course is expected to be conducted within seven (7) days jointly with the Aquaculture Research and Development Center (ARDC), Kajjansi, National Fisheries Resources Research Institute (NAFIRRI).
C. SHORT COURSE MODULES
| | | |
| --- | --- | --- |
| TARGET GROUP(S) | RELEVANT MODULES | TRAINING DATES |
| 1.Hatchery operators and managers | Introduction to commercial aquaculture; Fish seed production and hatchery management (including fingerling transportation; early stock management in grow-out pond); Fish diseases and health management; Aquaculture business planning and organisation. | 9th-14th October 2022 |
| 2.Fish farmers and farm managers | Introduction to commercial aquaculture; Establishing a commercially viable aquaculture enterprise; Aquaculture business planning and organisation; Aquaculture production systems. | 23rd-28th October 2022 |
| 3. Producer groups | Introduction to commercial aquaculture; Aquaculture production systems; Fish diseases and health management; Aquaculture business planning and organisation (including group dynamics, resource mobilisation for group self-sustenance; fish marketing skills). | 6th-11th November 2022 |
| 4. Feed producers | Introduction to commercial aquaculture; Fish feeds production; Fish feeding and feed management; Aquaculture business planning and organisation | 13th-18th November 2022 |
| 5. Aquaculture Extension workers | Introduction to commercial aquaculture; Aquaculture production systems, Fish diseases and health management; Aquaculture business planning and organization; Aquaculture Extension workers (including service delivery; aquaculture extension methods and tools). | 7th November – 2nd December 2022 |
| 6. Food and Fish Processors | Introduction to commercial aquaculture; Value addition for farmed fish; Aquaculture business planning and organisation. | 11th-16th December 2022 |
D. ELIGIBILITY
| | |
| --- | --- |
| Target groups | Selection requirements for admission |
| Hatchery operators and managers | Ability to read and write |
| Fish farmers and farm managers | Ability to read and write |
| Producer groups | Ability to read, write and presentation of a registration certificate as a CBO or cooperative society |
| Feed producers | Ability to read and write |
| Aquaculture Extension workers | Minimum is a certificate in Fisheries and aquaculture |
| Food and Fish Processors | Ability to read and write |
E. APPLICATION PROCESS
Application form should be electronically filled and submitted here: https://forms.gle/52JWCEaDH1ADcbVk7. In addition, a signed recommendation from your District Fisheries Officer or Leader of Producer Organisation should also be sent to the Head of Department (eric.sande@mak.ac.ug), with a copy to the Team Leader, Dr. Jackson Efitre (jackson.efitre@mak.ac.ug), and the short courses Coordinators, Juliet Nattabi Kattabi (julliet.nattabi@mak.ac.ug) and Rosemary Nalwanga (rosemary.nalwanga@mak.ac.ug) by the deadline of 30th September, 2022 at 5:00PM.
The advert is linked below.
Mak_PESCA Short Courses_ZEFs_CoNAS Advert.pdf