Mak-CAES to provide Training Services to Technical Staff of Local Governments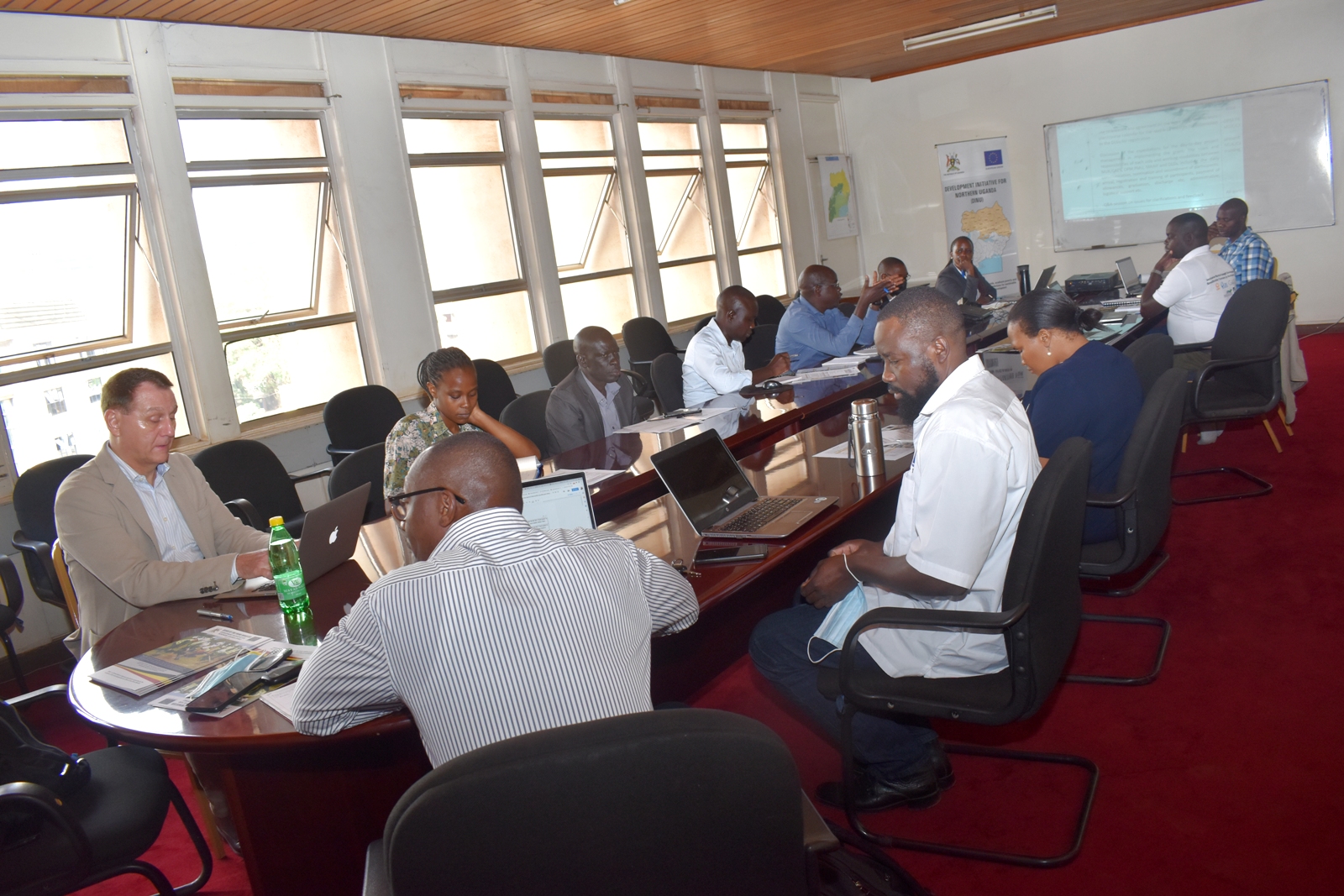 Overview
While notable strides have been made to enhance household food and nutrition security, reduce poverty and improve household incomes through agriculture, Northern Uganda is still lagging behind due to the long-term insurgency that left many households disintegrated. Uganda's Vision 2040, the National Agricultural Extension Policy (NAEP), the National Agricultural Policy (NAP) and the National Agricultural Extension Strategy (NAES) strategically place agriculture as a key driver to achieve socio-economic transformation in the country. The Northern Uganda Region has immensely benefited from massive investments in agricultural infrastructure, but dismal efforts have been made to enhance actual service delivery. As a result, functional extension systems that efficiently and effectively respond to challenges that farmers experience along the value chain of key agricultural commodities have not been given adequate attention in the region. Consequently, the farmers continue to be constrained in terms of accessing inputs and advisory services on modern agronomic practices and market opportunities. Although the district and sub-county extension officers are expected to provide this service, they have inadequate knowledge and skills to enable them render improved and relevant advisory and support services to farming communities.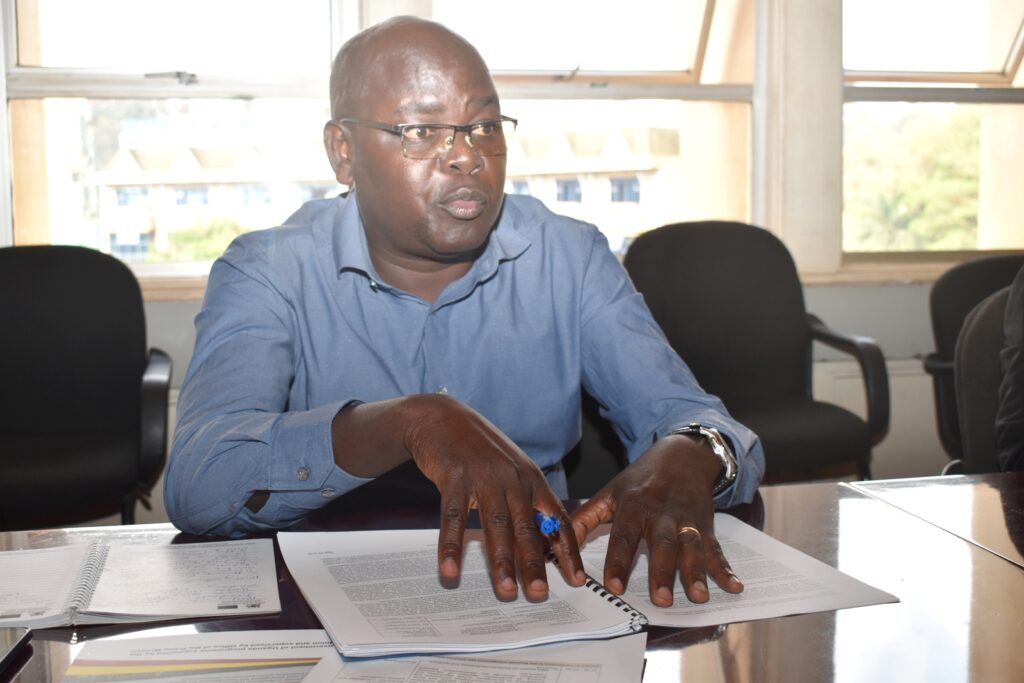 The training programme
To address the challenge, Makerere University College of Agricultural and Environmental Sciences (CAES) through the Northern Uganda Development Initiative (DINU) will effective 5th September 2022 provide training services to technical staff of local governments in the region. The trainings to be conducted at Makerere University Agricultural Research Institute Kabanyolo (MUARIK) will end in January 2023.
DINU is a Government of Uganda programme supported by the European Union (EU) and supervised by the Office of the Prime Minister. It is a multi-sectoral programme aimed at improving livelihoods in 41 districts in the five sub-regions of Acholi, Karamoja, Lango, Teso, and West Nile for a duration of six years (2017-2023). The 150.6 million Euro programme covers interventions in three interlinked sectors; (1) Food Security, Nutrition and Livelihoods; (2) Infrastructure (transport, logistics, water; and (3) Good governance.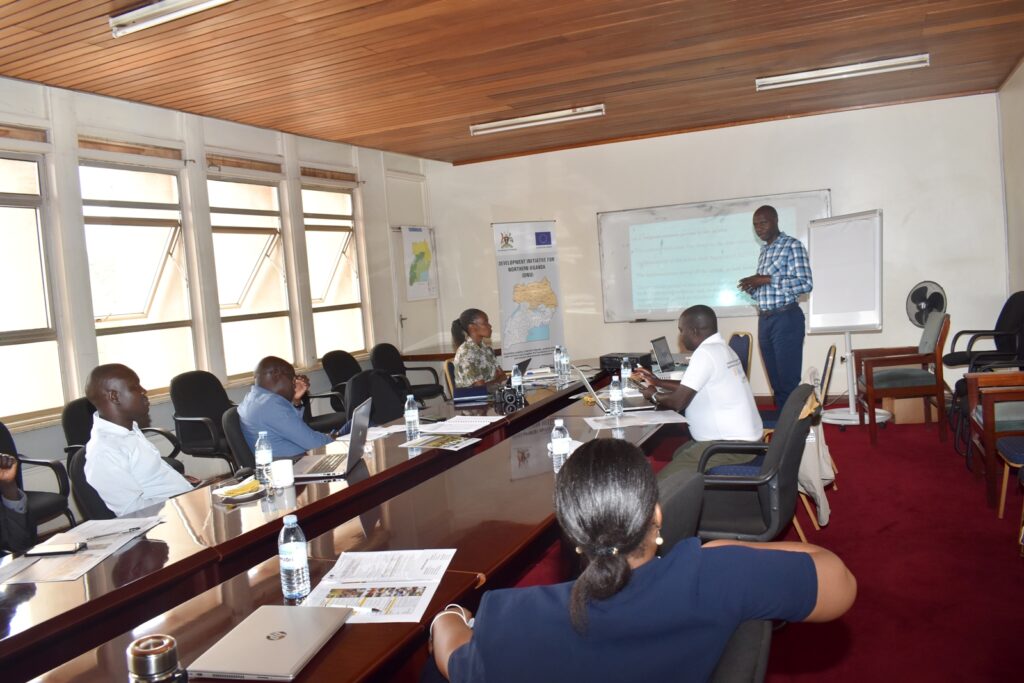 Objectives of DINU
To increase food security, improve maternal and child nutrition, and enhance household incomes through support to diversified food production and commercial agriculture, through improving household resilience – notably to climate change, and through women empowerment
To increase trade of commodities within the region, in the country and within neighbouring countries through improved transport infrastructure
To strengthen capacity, gender-responsiveness, good governance and the rule of law at the level of local government authorities and empower communities to participate in improved local service delivery
Through a programme titled; "Provision of Training Services to Technical Staff of Local Governments for improved Extension Service Delivery to Farmers in Northern Uganda", a total of 543 extension workers will be trained in the areas of Integrated Pest and Disease Management, Climate Smart Agriculture and Postharvest Handling, Animal Feed Formulation and Dry Season Feeding, Fish Feed Formulation and Feeding, Animal Breed Improvement through Artificial Insemination, Fish Breeding and Hatchery Management, Apiculture (Queen rearing and breeding and value addition in honey), Farmer Institutional Capacity Development, Agribusiness and Market Linkages, and Financial Management.
The trainers will mainly be members of staff from CAES with a few co-options of staff from the College of Natural Sciences (CoNAS), the College of Veterinary Medicine, Animal Resources and Biosecurity (CoVAB), and the College of Business and Management Sciences (CoBAMS), Makerere University.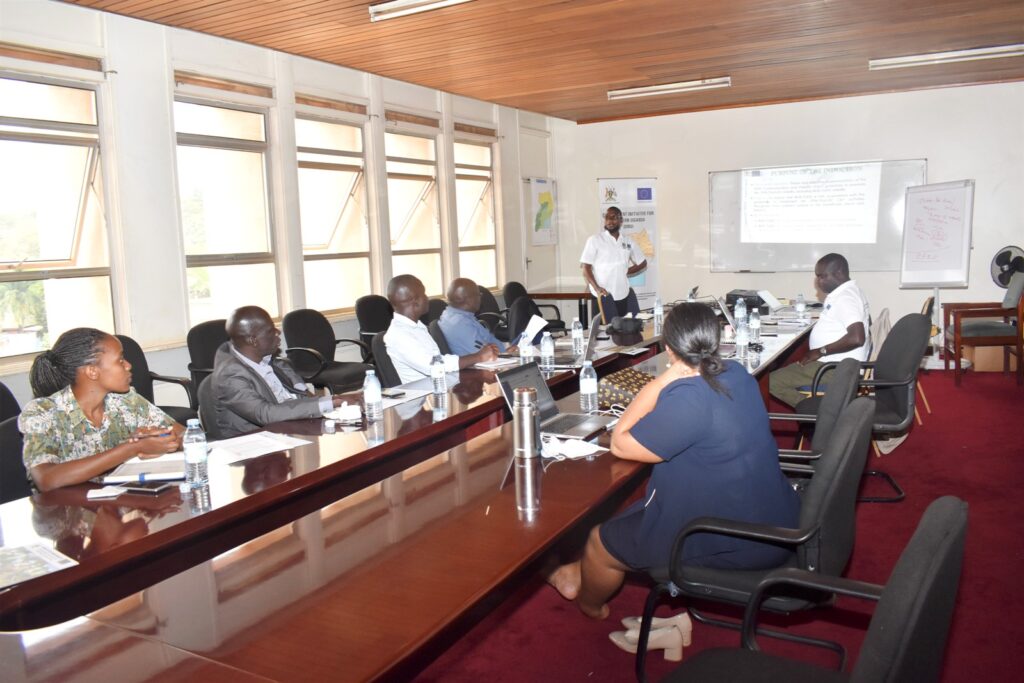 Expected outcome
The training is expected to contribute to the broader objective of DINU targeting to consolidate stability in Northern Uganda, eradicate poverty and under-nutrition, and strengthen the foundations for sustainable and inclusive socio-economic development. Specifically, the training is expected to improve extension service delivery to farmers through enhanced performance of local production departments, community-based services, as well as trade, industry and local economic development departments of local governments in the targeted sub-regions of Northern Uganda.
At Makerere University, the training programme is coordinated by Dr Bernard Obaa and Dr Christopher Mawa from the Department of Extension and Innovation Studies, CAES. The programme is overseen by the Principal of CAES.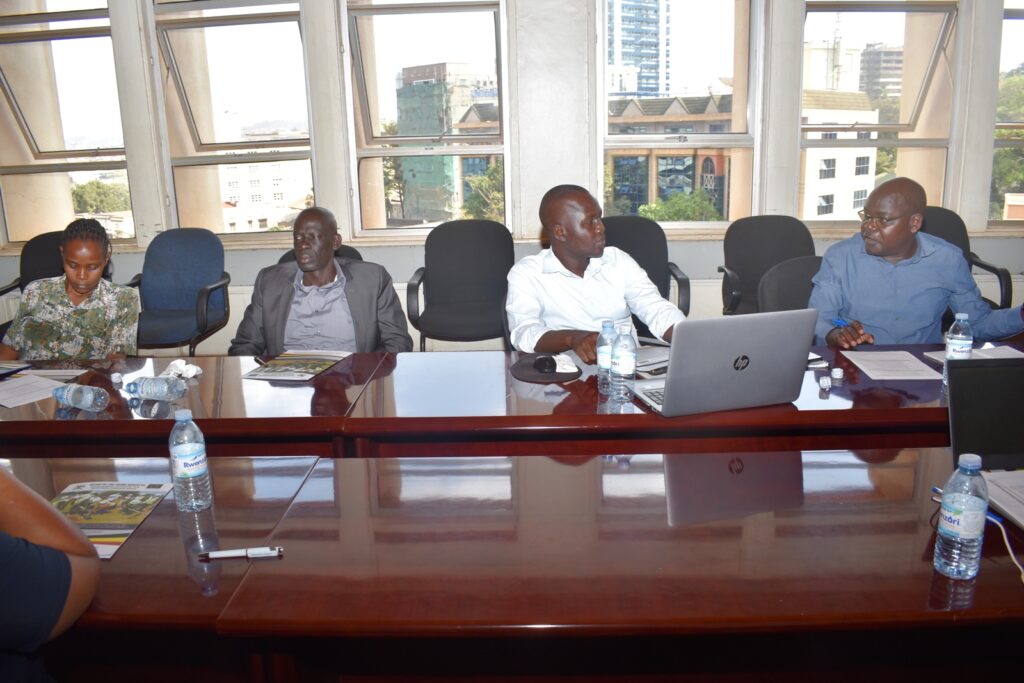 Meeting to discuss the implementation plan
On 27th July 2022, the programme coordinators met at the office of the Prime Minister in Kampala to deliberate on the implementation plan. At the meeting, the Makerere team was briefed on the financial management process and expected visibility plan. The meeting was attended by several staff from the Office of the Prime Minister including, Ms. Pamela Kabahasi, National Programme Coordinator; Mr. Joseph Dramadri, Agribusiness Officer; Mr Isaiah Kitimbo, Communication and Visibility Officer; Mr Ronald Kasozi, Finance, Administration and Contracts Advisor; Mr. Poul Lassen, Chief Technical Advisor; and Mr. John Bosco Birenge, Technical Advisor, Karamoja.
Stakeholders to work with Academia to strengthen Education & Research in Biodiversity Conservation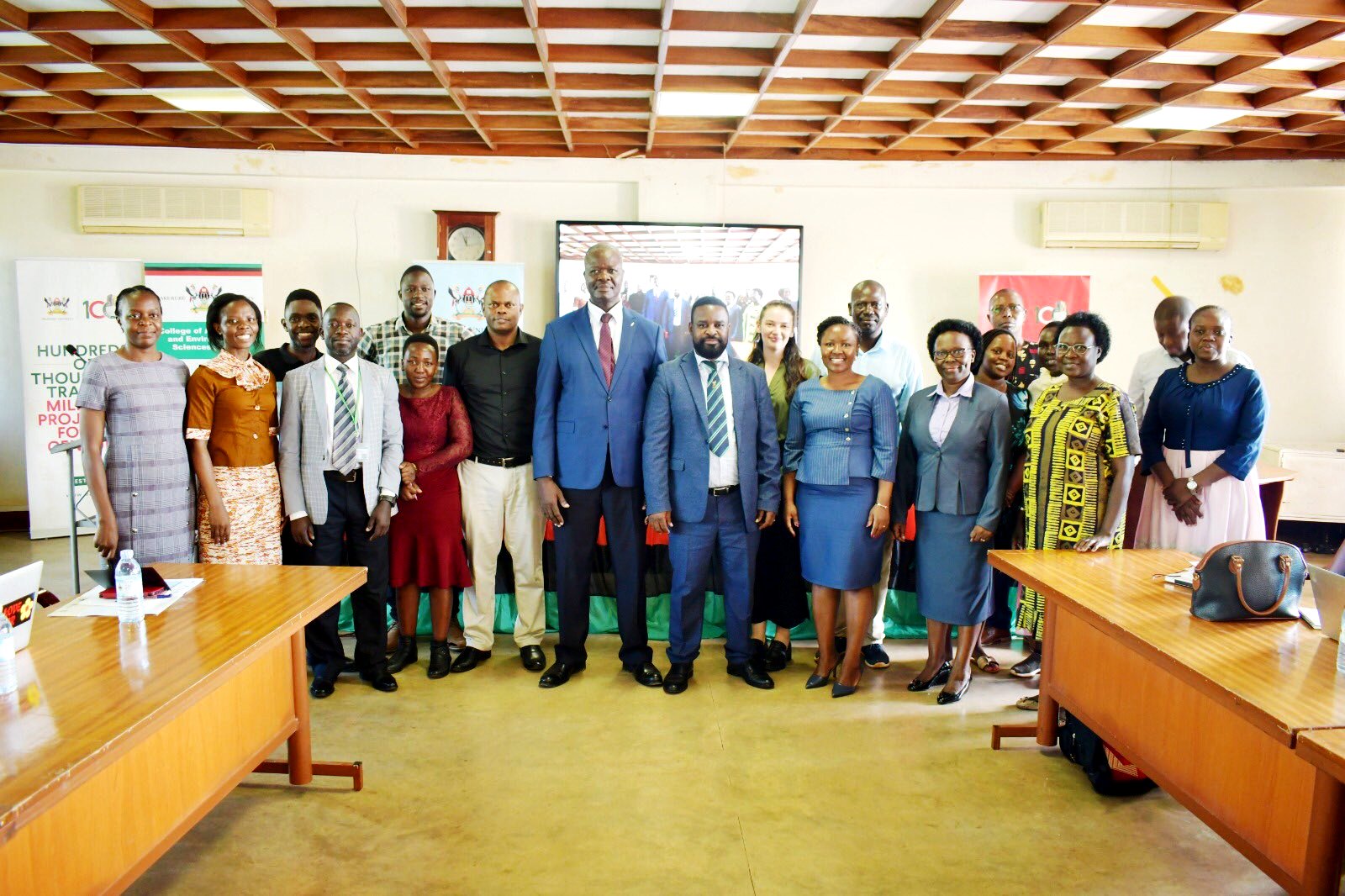 On 16th November 2023, national and international stakeholders participated in the kick off workshop hosted at Makerere University to further consolidate various schools of thought aimed at producing a holistic and relevant graduate student equipped with practical skills, research and problem solving abilities aligned to Sustainable Development Goals.
The blended kick off workshop, which brought on board the academia, researchers, private sector, civil society, business community and graduate students set the pace for the implementation of the Sustainable Development Goals (SDG) Partnership Project titled: Strengthening Education and Research Capacity for Enhancing Biodiversity Conservation and Sustainable Natural Resources Use."
Expected to benefit over 350 graduate students and 20 members of staff, the SDG Partnership project that will be implemented by Makerere University (Mak) through the College of Agricultural and Environmental Sciences (CAES) in collaboration with Rhine-Waal University of Applied Sciences (HSRW), and Central University of Technology (CUT) is funded by the German Academic Exchange Service (DAAD).
Welcoming the stakeholders to the kick off workshop, the research project team represented by Prof. John Tabuti from Makerere University and Ms Nele Vahrenhorst from Rhine Waal University of Applied Sciences highlighted that the project seeks to contribute to the following SDGs: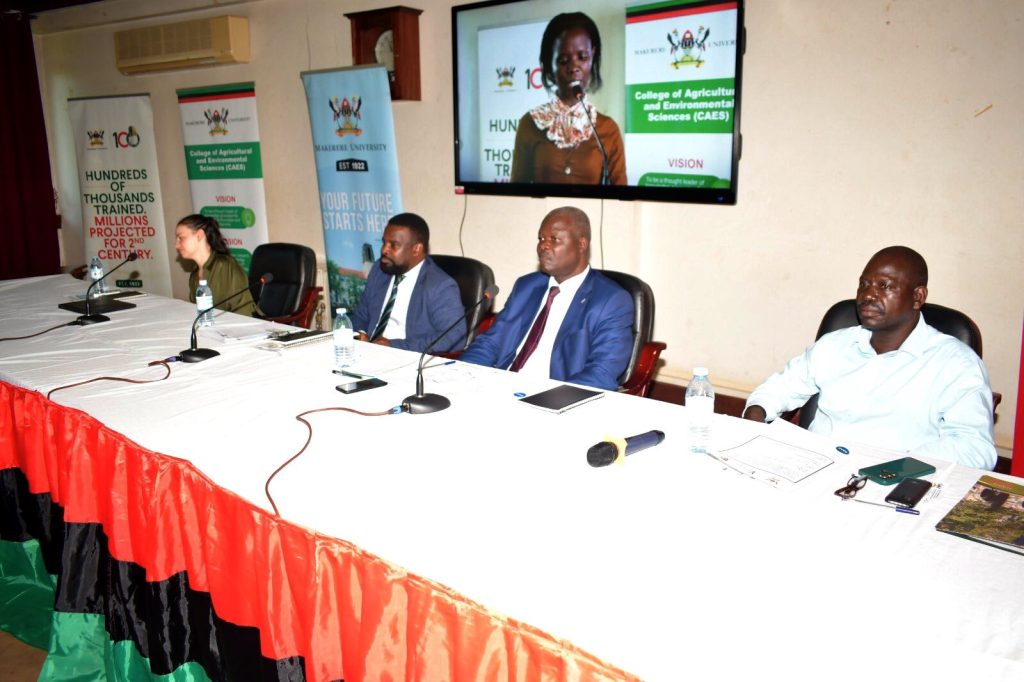 Poverty Eradication (SDG 1), Zero Hunger (SDG 2), Quality Education (SDG 4), Economic Growth (SDG 8), promoting sustainable consumption and production through developing business opportunities in natural resources use (SDG 12), Climate action through better management technologies and protection on natural resources and ecosystems reducing carbon emissions (SDG 13), as well as protect, restore and promote sustainable use of terrestrial ecosystems, sustainably managed forests, combat desertification and halt reverse land degradation and halt bio diversity loss (SDG 15).
Prof. Tabuti stated that the mode of delivery will prioritise the student using an approach referred to as 'Student-centred learning."
The main objective of the project is to enhance SDG research and teaching through a strong North-South-South partnership between HSRW, Mak, and CUT, so as to prepare graduate students for the societal challenges ahead, and the requirements of the job market. The SDG project partnership will ensure that university graduates are highly equipped with the necessary competencies to develop appropriate resource management responses, and implement optimum biodiversity conservation strategies as well as dealing with dynamic and complex business problems. The project will address the issue of environmental degradation hence poverty reduction, food insecurity, natural resource depletion, and climate change.
The project will focus on mainly Uganda, being the most bio-diverse country in Sub-Saharan Africa, with over 70% of its population relying on agriculture and use of natural resources. In addition, the loss of substantial parts of the natural habitat used in infrastructure development and extension is a major issue of concern. The research project states the urgent need to encourage the youths and students to foster their passion for SDGs premised on the rapid population growth in Uganda, with 50% of the population being under 16 years old.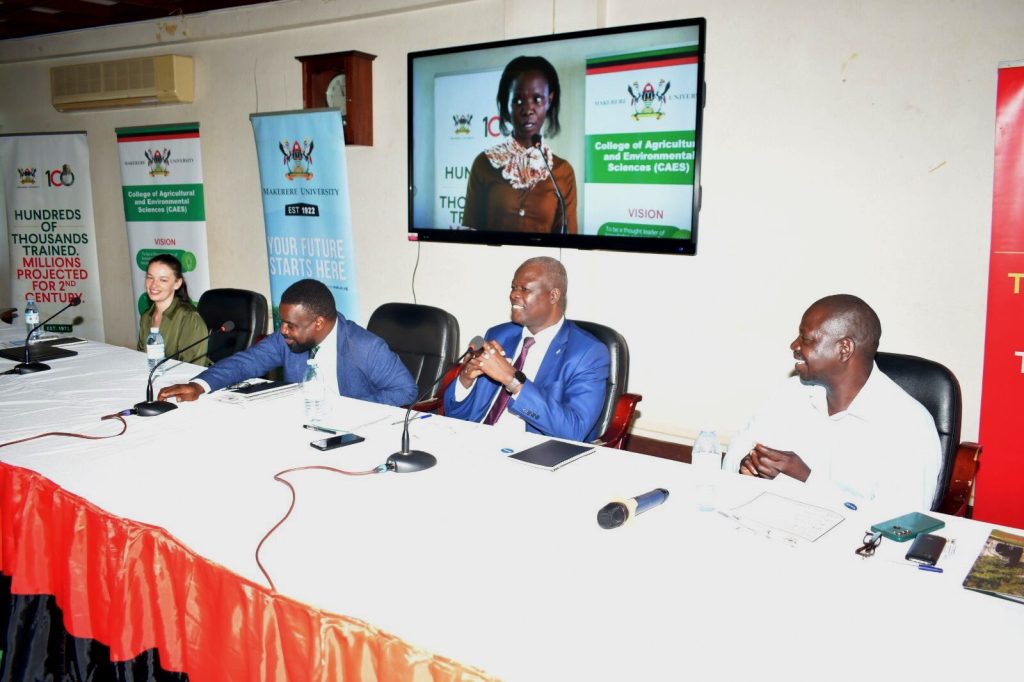 Officially opening the kick off workshop for the SDG partnership project, the Vice Chancellor of Makerere University, Prof. Barnabas Nawangwe, represented by Associate Prof. Robert Wamala from the Directorate of Research and Graduate Training commended the physical and online participants for accepting to engage in this highly interactive workshop. He further underscored the need to conduct research aligned to the SDGs, national development goals, and global challenges.
The Vice Chancellor pointed out that biodiversity, despite sustaining the planet, faces unprecedented challenges including: Climate change, habitat loss, pollution, and unsustainable resource use. He highlighted education and research as the most formidable tools in addressing these challenges. He noted the role played by Makerere University through its 5-year Strategic Plan that aligns with the National Development Plan III (2020/21-2024/25), by contributing to our transformation into a "research-led" institution with a multi-faceted research agenda and enhanced engagement with industry players.
Associate Professor Robert Wamala concluded by informing the audience that DAAD has been instrumental in his career growth, having sponsored both his Masters' and PhD studies. Currently serving as Deputy Director (Research Innovations and Partnerships) at Makerere University, he applauded DAAD for supporting research and capacity building programmes at Makerere University.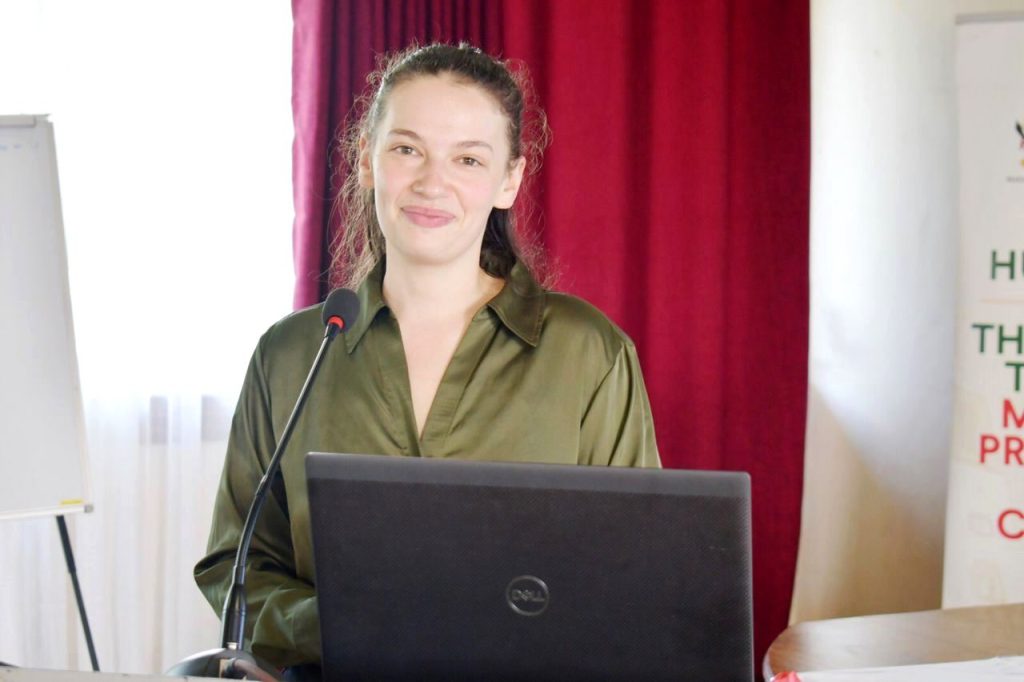 According to the Acting Head, Department of Environmental Management at Makerere University, Associate Professor Vincent Muwanika, the project will support practical training of students on problem identification, and staff in identifying and publishing local cases that are key in enhancing growth, not only at Makerere University but also in the private sector.
Associate Prof. Muwanika observed that the project's alignment with SDG 15 will be guided by and greatly benefit from partnerships. He noted that partnerships are key in enabling us share and cross fertilize academic ideas and experiences, a feat that has kept Makerere University among top-tier research institutions.
Highlighting the importance of policies in churning out relevant products, Associate Prof. Muwanika commended the Vice Chancellor of Makerere University-Prof. Barnabas Nawangwe for spearheading and overseeing policies and programmes that recognize, incentivize, and promote partnerships with industry, people and institutions outside Makerere University.
To further onboard the stakeholders, the project team leads namely Prof. John Tabuti and Ms Nele Vahrenhorst specified that the main activities of the project would include: improving the teaching material on courses that assemble natural resources for use, socio-ecological issues, data analysis, genetics, entrepreneurship, and sustainable tourism. The project will focus on capacity building of teaching and research staff on various methods, develop case studies on sustainable natural resources use, develop networks with non-academic actors, enhance student mobility to strengthen international perspectives, as well as promote inter-country inter-disciplinary learning exchange, incorporate higher education management, internationalization, digitalization as well as monitoring and evaluation.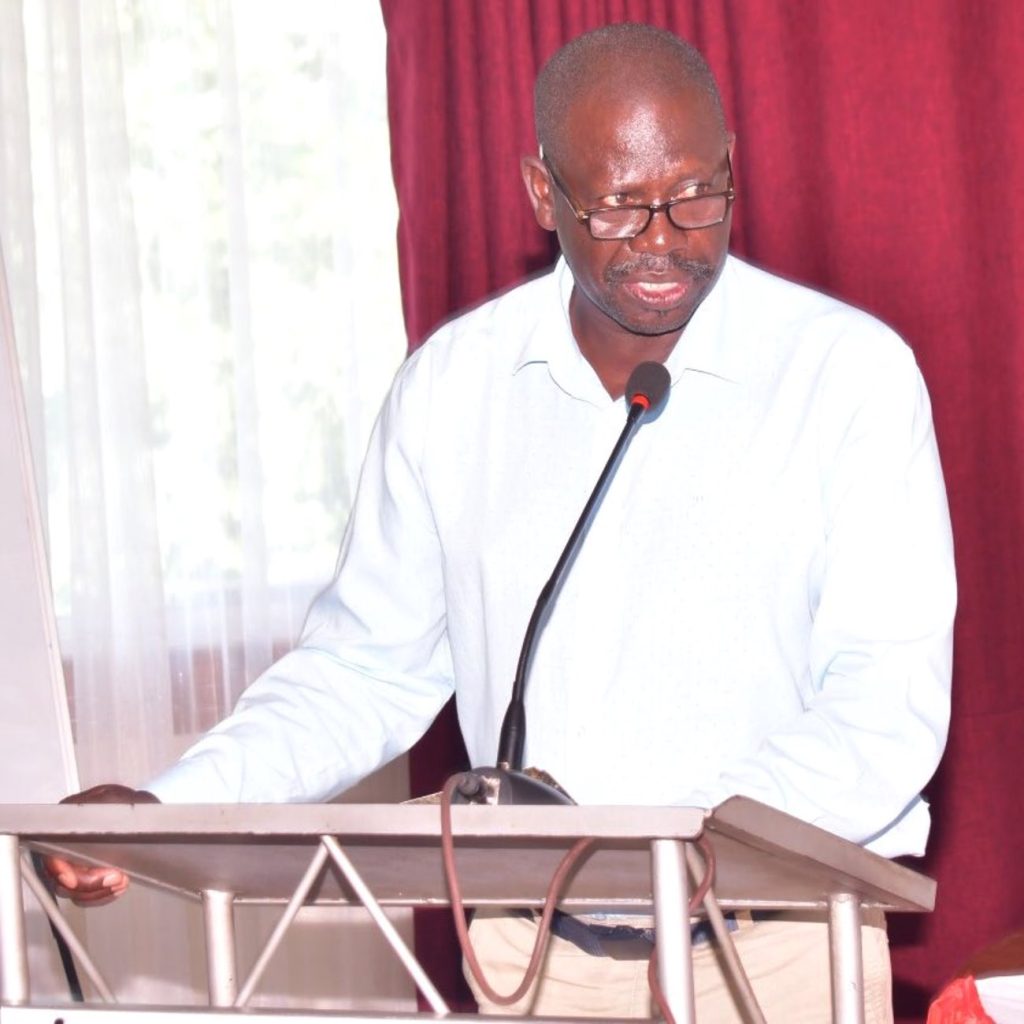 Prof. Tabuti advocated for a strong stakeholder engagement for content development, research undertakings and case studies. "We have brought you on board because you are key people in the field. You are going to play an instrumental role in the development of case studies. Stakeholders will work with the academic staff to develop the content and teach our students," said Prof. Tabuti.
In a highly interactive session involving a plenary and group sessions, the stakeholders contributed to the discussion on their needs and expectations regarding the graduate competencies and skills in biodiversity conservation and sustainable natural resources.
Matters arising from the stakeholder workshop:
With regard to the kind of graduates' employers would wish to have, participants presented a number of qualities including: good communication skills, practical orientation, humility, openness to diversity, readiness to learn and unlearn, ability to adopt to work ethics, problem solving skills, articulateness, confidence with ability to collaborate, design thinking mindset, and innovativeness.
In response to a question on how the partnership with stakeholders to support teaching and research shall be made possible, the participants presented proposals including: Identification of case studies linking to the lecture to be delivered, identification of key stakeholders, stakeholder engagement, identification of valid course content, design access and agreement on methodological approach to be used during the teaching and learning process, compilation of issues to be addressed before they are presented, design of a working document that can guide who does what, coming up with a team to develop a framework for developing the curricular.
Responses to a question on how partners can collaborate in development of case studies included: contribution of knowledge to case study development, establishment of linkages with the community, identification of research gaps, sharing of available resources in public domain, documentation of intellectual property rights, collaboration in teaching and training of students, provision of internship opportunities, giving notifications for advance preparation.
During the presentations, stakeholders indicated the readiness to partner with Makerere University to contribute to the development of case studies and content production for lectures and community outreach.
Closing the kick off workshop, Prof. Tabuti conveyed his gratitude to Makerere University management for supporting the project. He acknowledged Ms Ritah Namisango, the Principal Public Relations Officer of Makerere University for moderating the workshop. He thanked Dr. Dorothy Nampanziira, Ms Ritah Namisango, Ms Aziidah Namatovu and Dr. Godfrey Mayende for the excellent coordination of activities leading to the successful hosting of the workshop. He also thanked the physical and online participants for actively contributing to the stakeholders' workshop.
RUFORUM 19th AGM Urges Africa to Take the Lead on Climate Action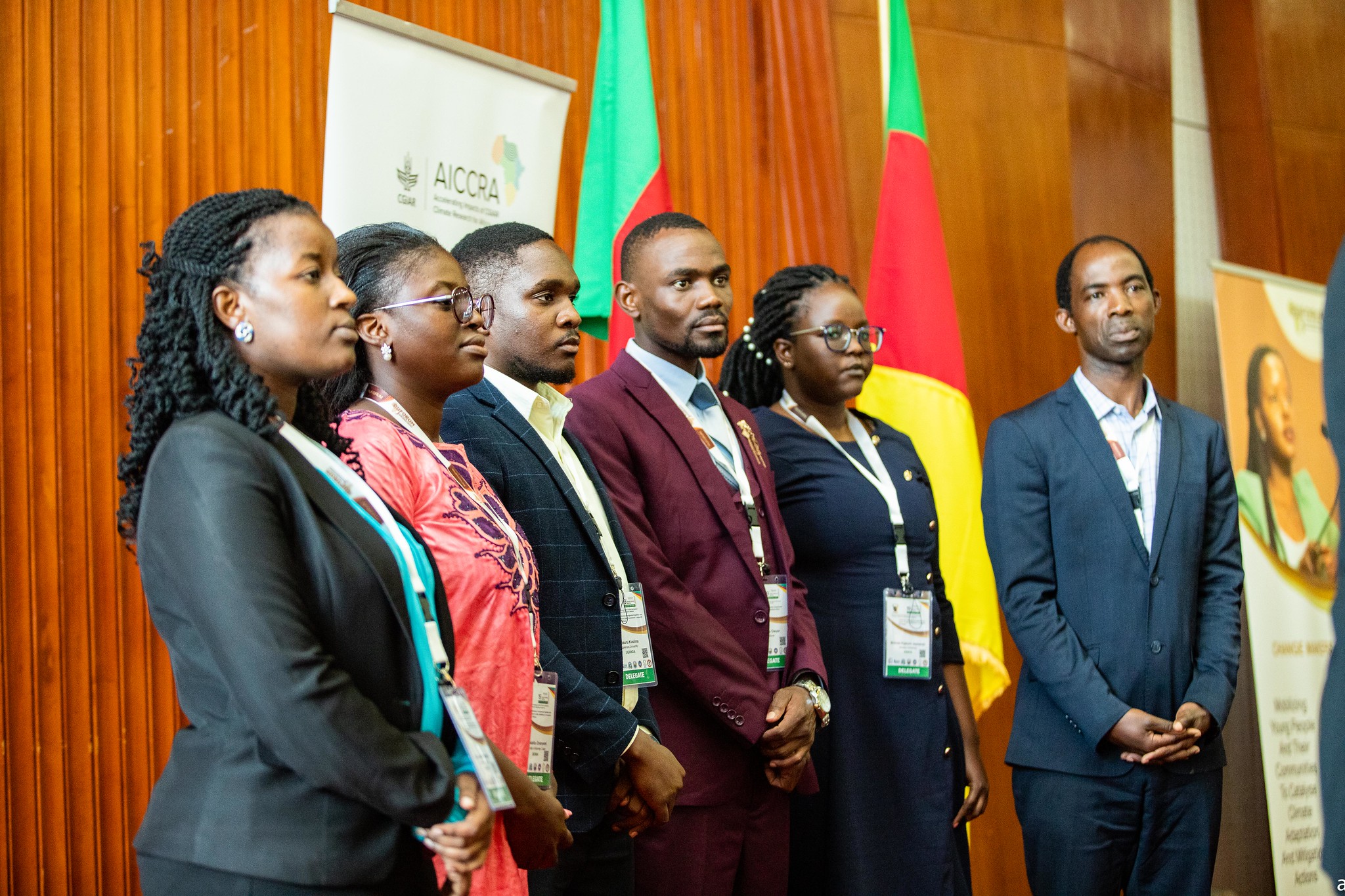 By Agaba Issa Mugabo
As the impacts of climate change are increasingly being felt across Africa, the Regional Universities Forum for Capacity Building in Agriculture (RUFORUM) has reminded African Governments that their climate commitments are key to preserving the continent's unique natural resources.
The appeal was made on 1st November 2023 in Yaoundé, Cameroon, where higher education leaders, researchers, policy makers, development partners, students, farmers, among others from across the African continent and the world gathered to discuss and lay strategies to transform agricultural higher education to contribute to Africa's development.
In line with thematic areas of the 19th RUFORUM Annual General Meeting (AGM), the "Accelerating and Scaling-Up Africa's Climate Change Adaptation and Mitigation Actions: Experiences and Lessons" side-event was held. The side-event provided a platform for participants to share experiences and lessons learned from initiatives such as; Accelerating Impacts of CGIAR Climate Research for Africa project (AICCRA), the Global Research Alliance for Agricultural Greenhouse Gases (GRA) and Responsible Artificial Intelligence for Climate Action in Africa (RAINCA). It served as a unifying platform where participants collectively envisioned a future characterized by integration and harmony of solutions.
Furthermore, the side-event emphasized the urgent need for swift and coordinated action to mitigate and adapt to the changing climate. The event featured discussions aimed at fostering efficiency, collaboration, and idea-sharing across various tracks.
Africa by virtue of its overreliance on rain-fed agriculture is vulnerable to climate change impacts. Predictions show that global warming of 1.5°C or 2.0°C, a now more than likely scenario, will shorten crop growth duration, aggravate droughts, and consequently reduce yield for major staple cereals.
Climate change adaptation is therefore necessary to reduce the likely impacts on agricultural productivity. Furthermore, mitigation actions are required to reduce on greenhouse gas emissions and enhance carbon sequestration.
In addition to sharing lessons and experiences, the side-event provided a forum to address challenges in accelerating and scaling up Africa's climate change adaptation and mitigation actions.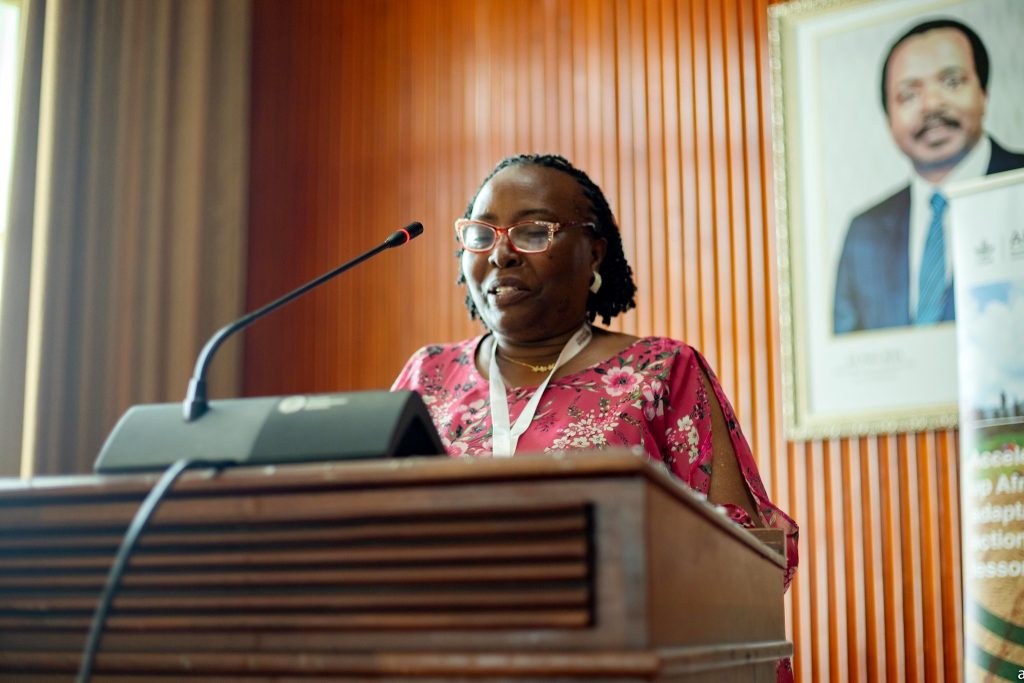 Speakers and discussants emphasized the vital role of climate finance in unlocking Africa's green energy potential and fostering climate-resilient development, with a call on African governments to allocate more financial resources to address climate challenges effectively.
Dr. Florence Nakayiwa Mayega, the Deputy Executive Secretary of RUFORUM, welcomed the attendees with a powerful message. "Africa can play a bigger role in climate change mitigation" she said, urging that "Governments and their people must mitigate climate change while preparing for climate change".
The Deputy Executive Secretary said that the main objective of the side event was to explore how universities can play an active role in addressing climate change issues. She added that universities should therefore take keen interest in the climate change initiatives RUFORUM is engaged in.
"Under the AICCRA programme, RUFORUM has developed curricula for enhancing the use of validated climate-smart agriculture (CSA) and/or the climate information services (CIS) knowledge products developed by the CGIAR Centres and other research institutions" added Dr. Nakayiwa Mayega.
The modules and other technologies, practices and innovations developed under the AICCRA programme were showcased at the side-event. The meeting also explored avenues for mainstreaming CSA/CIS into university activities including university curricula, research and outreach.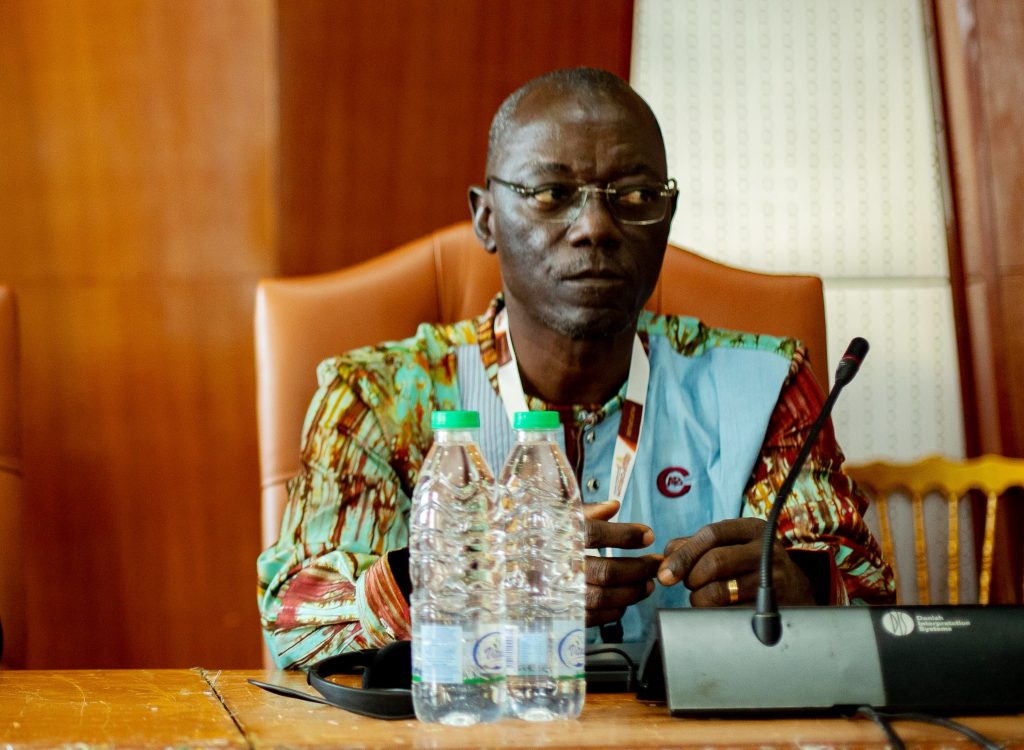 Dr. Robert Zougmore the AICCRA West Africa Cluster Lead delivered the keynote address on Accelerating and scaling-up Africa's climate change adaptation and mitigation actions: Experiences and lessons learned from AICCRA. He reported that AICCRA which started in 2012 has reached three million smallholder farmers in six countries including: Senegal, Ghana, Mali, Ethiopia, Kenya and Zambia. This, he said, had been achieved through a number of regional initiatives that complement national activities to deliver benefits for a broader range of stakeholders across East, West and Southern Africa.
"Africa, like other regions, has come to terms with the reality that climate change is already happening. The continent now knows that if left untamed, Africa's economies, livelihoods and nature will be hit by severe climate-induced pressure," said Dr. Zougmore.
"AICCRA has 45 packages that support millions of smallholder farmers across Africa to access and use proven innovations in climate information services and climate-smart agriculture," he said.
Dr. Zougmore added that AICCRA believes that with better access to innovative technology and advisory services—linked to information about effective response measures—farmers are enabled to better anticipate climate events and take preventative action that helps their communities safeguard livelihoods and the environment.
He also said that close to 80 partner organisations across Africa are using AICCRA technologies to help farmers and ten agriculture data (Agdata) hubs have been established with the aim of transforming agriculture decisions in Africa. The hubs integrate data from multiple sources to help farmers make informed decisions about what crops or varieties to plant in a given location and when to sow them.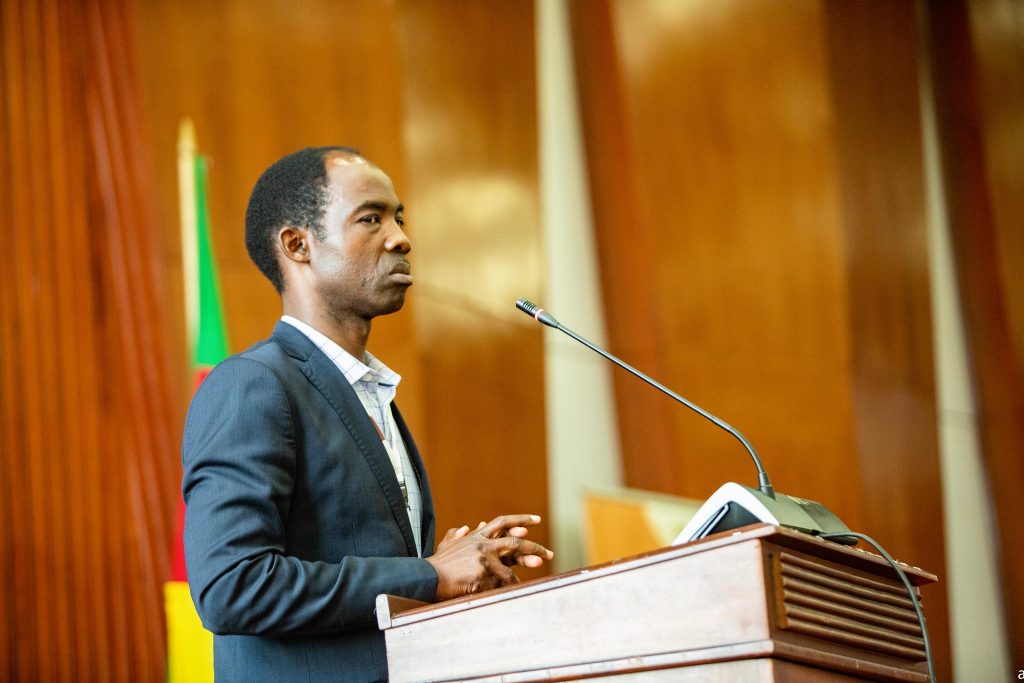 Addressing the audience on "Championing a transformative mode of Climate Change Action in Africa", Dr. Ackim Mwape, from the Global Research Alliance on Agricultural Greenhouse Gases (GRA) called for the continent's increased determination to accelerate action on adaptation and finance in order to deliver climate justice that Africa deserves.
Dr. Mwape said that there is need to inject more financial resources in climate action solutions in Africa to ensure that communities can bolster their climate resilience. "Only USD 30 billion in climate financing flows into Africa annually, which is only 11% of the climate financing needs estimated at USD 280 billion a year," he said.
He said that governments, the private sector, multilaterals and development partners need to do more to help close the climate financing gap on the continent that is not only the hardest hit by climate change but also sleepwalking into a potential catastrophe. Dr. Mwape added that the ongoing initiatives by international partners are still a drop in the ocean compared to financial resources needed to protect the most vulnerable.
He concluded by adding that failure to act now, not only exacerbates immediate risks but also threatens long-term resilience and contributes to social inequality and political instability. He reiterated that access to adequate financial resources is crucial for climate change adaptation and developed countries are expected to scale up climate finance for developing countries with a balanced allocation between adaptation and mitigation.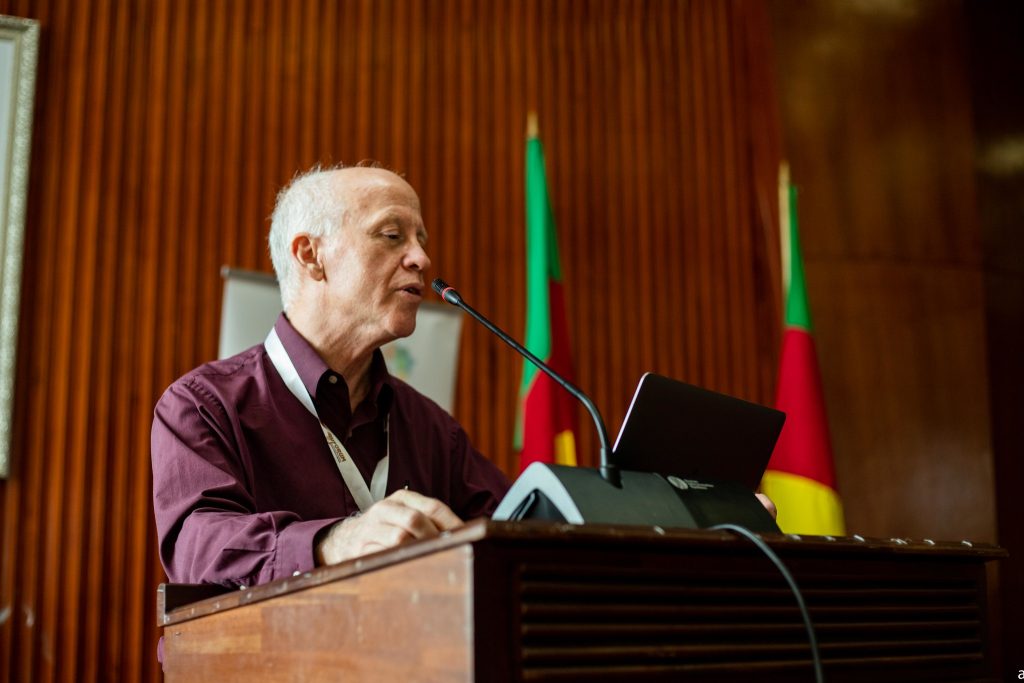 Discussing Climate Information Services (CIS) Curriculum Development and Research: Experiences from International Research Institute for Climate and Society (IRI), James Hansen a Senior Research Scientist at IRI, said that Africa requires climate information services that effectively meet African farmers' decision-making needs in a variable and changing climate.
He said that well-functioning weather and climate information services can save lives and livelihoods. He added that in order for African communities and businesses to adapt more effectively to the inevitable impacts of climate change, CIS must be strengthened as comprehensively as possible.
Prof. Hansen however acknowledged that uptake and use of CIS in Africa is influenced by many factors including the lack of reliable historical observations, coarse scale of future climate projections, and weakly coordinated CIS delivery, among others.
Participants were urged to mitigate the effects of climate-related weather events and manage residual risks through participatory planning and comprehensive service delivery.
The side event concluded with a resounding message to the effect that: Africa is not just a continent facing climate impacts; it is a continent poised to lead the world in climate solutions.
During the same event, the GRA-RUFORUM Alumni Network in Africa was launched.
RUFORUM convenings are held annually and rotationally in countries where its member universities are based.
Dr. Bernard Obaa Appointed Ag. Head, CAES Department of Extension & Innovation Studies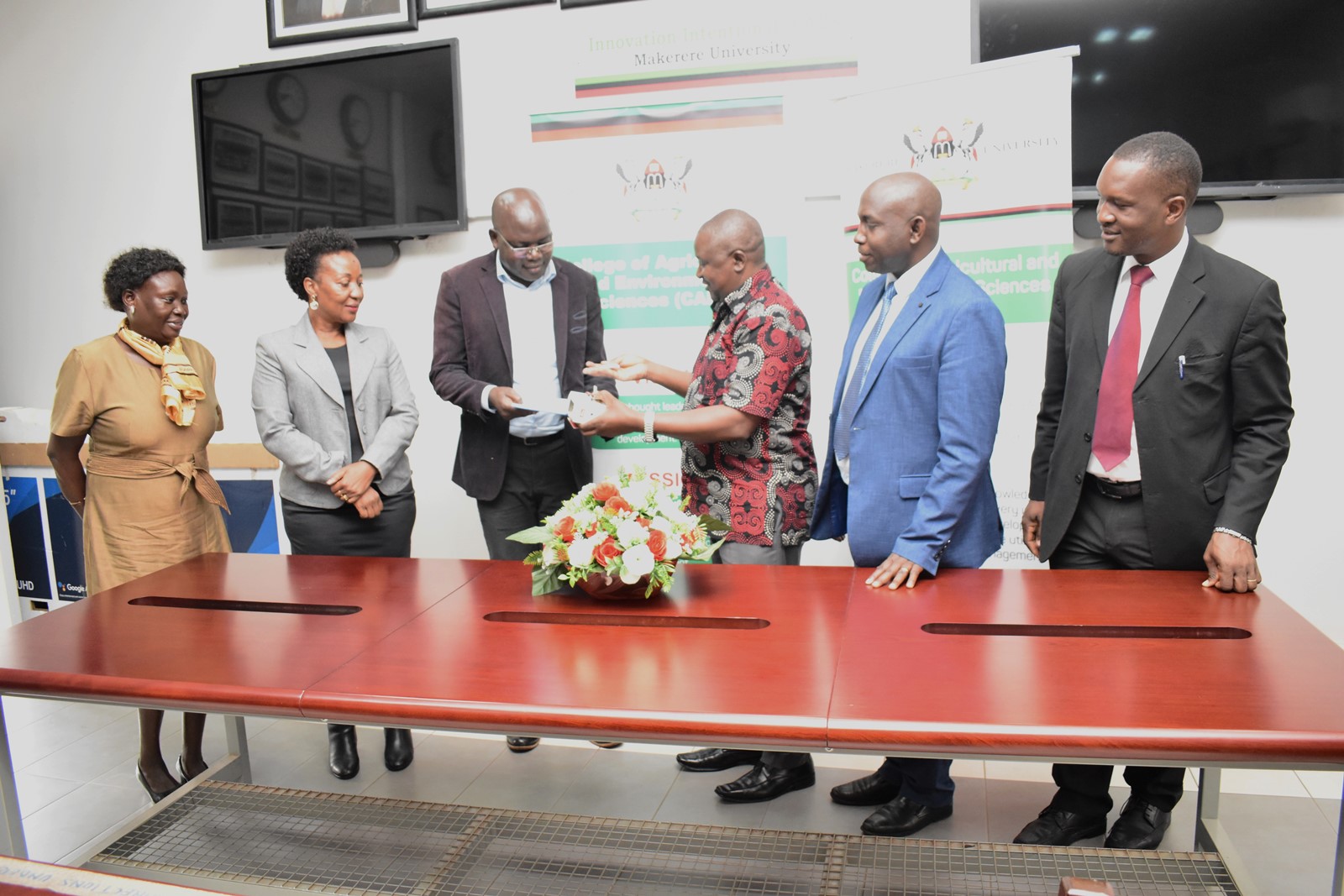 Makerere University Council has appointed Dr Bernard Obaa Acting Head, Department of Extension and Innovation Studies, College of Agricultural and Environmental Sciences (CAES). Dr Obaa takes on from Prof. Nelson Turyahabwe who has held the position for the last four years starting 2nd November 2019. Dr. Obaa is a Senior Lecturer in the Department of Extension and Innovation Studies at CAES. He holds a PhD in Rural Sociology (Food systems, Agriculture and Environment and Social Change and Development) from Iowa State University, USA, and an MSc in Agricultural Extension and Education from Makerere University.
During the official handover ceremony held on 13th November 2023 at CAES, the Principal, Prof. Gorettie Nabanoga appreciated the outgoing Head for his contribution. She congratulated the new Head and implored him to further strengthen the Department in line with the new strategic direction intended to transform Makerere into a research-led University, with more innovations to foster the country's development.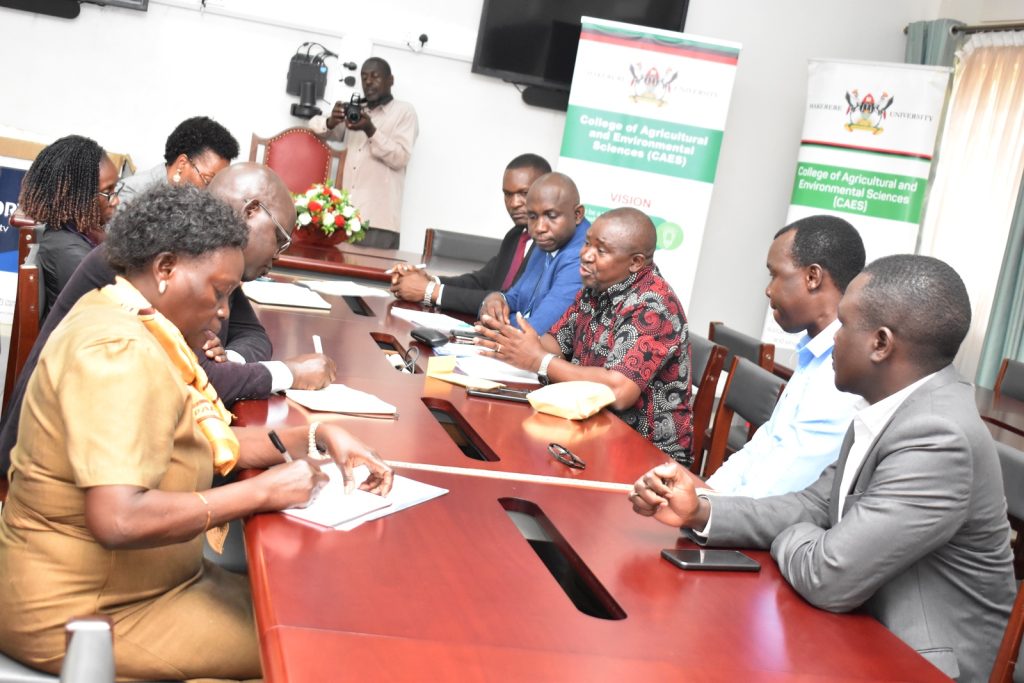 In Prof. Turyahabwe's four-year term of office, the Department of Extension and Innovation Studies has continuously registered improvement in the performance of students on the Bachelor of Agricultural and Rural Innovations programme. There has also been increased enrolment of students into the Masters of Science in Agricultural and Extension Education and PhD in Agricultural and Rural Innovations (PARI). Other achievements include; improvement in the completion rate of PARI students with the highest number of PhD students at CAES being from PARI. The Department has also reviewed curriculum for several programmes to meet the requirements of the Uganda National Council for Higher Education and Makerere University.  These include; the Master of Science in Agricultural Extension and Education that has been renamed Master of Science in Agricultural Extension and Rural Innovation and approved by Senate. Both the Bachelor of Agriculture and Rural Innovation (Internal- BARI) and the Bachelor of Agriculture and Rural Innovation (External – BAXI) were reviewed and renamed Bachelor of Agricultural Extension and Rural Innovation.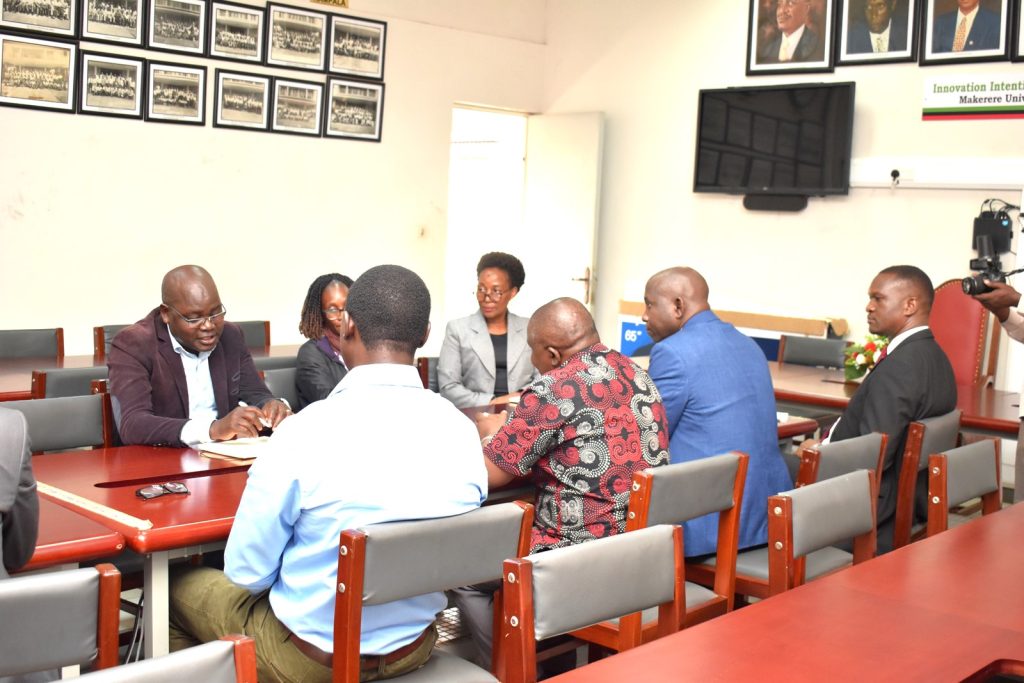 The Department staff have won several research grants namely: Enhancing the Capacity of Faculty and Students on the Bachelor of Agricultural and Rural Innovation, External Degree Programme for E-Learning at Makerere University; the CAES Innovation Scholars Programme run in collaboration with Michigan State University's (MSU) Borlaug Higher Education for Agriculture Research and Development (BHEARD) with support from MSU's Global Centre for Food Systems Innovation. Other projects include; Diversity and Inclusion in Leadership Training between Makerere University and MSU's African Studies Centre and Michigan Fellows Agribusiness Initiative (MFAI), supported by the Alliance African Partnership (AAP); and SECA (2019-2021) with support from Carnegie Cooperation of New York titled – Strengthening academic supervision and mentorship for enhanced completion rates of graduate students in the Department of Extension and Innovation Studies. There is also an ongoing project – Enhancing the Capacity of the Department of Extension and Innovation Studies to Facilitate E-learning and research through installation of the state of the art video conferencing system- Under consolidating Early Career Academic Programme (CECAP) at Makerere University. It is supported by Carnegie Cooperation of New York.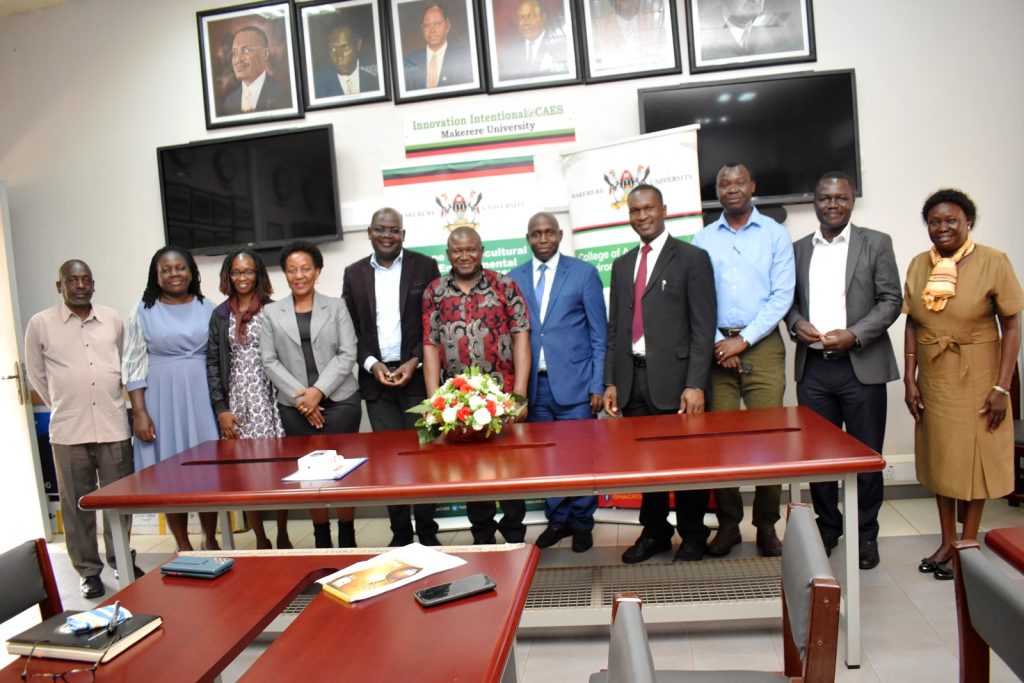 In his remarks, the outgoing Head, Prof. Nelson Turyahabwe appreciated the College leadership and staff, as well as programme coordinators for the support extended to him during his term of office. He also appreciated the incoming Head, Dr Bernard Obaa for accepting to take on the leadership of the Department, and pledged continued support to further strengthen the Department. Similarly, Dr Obaa appreciated Prof. Turyahabwe for his outstanding contribution towards the development of the Department and committed to build on the achievements registered thus far.
The handover ceremony was witnessed by the Dean, School of Agricultural Sciences, Dr John Baptist Tumuhairwe; the College Human Resource Office, Ms. Hawa Harriet; the representative from the Directorate of Internal Audit,   Mr. Aggrey Luwuliza; and members of staff form the Department.