Ag. Heads of IT & IS Dr. Evelyn Kahiigi & Dr. Peter Nabende hand over office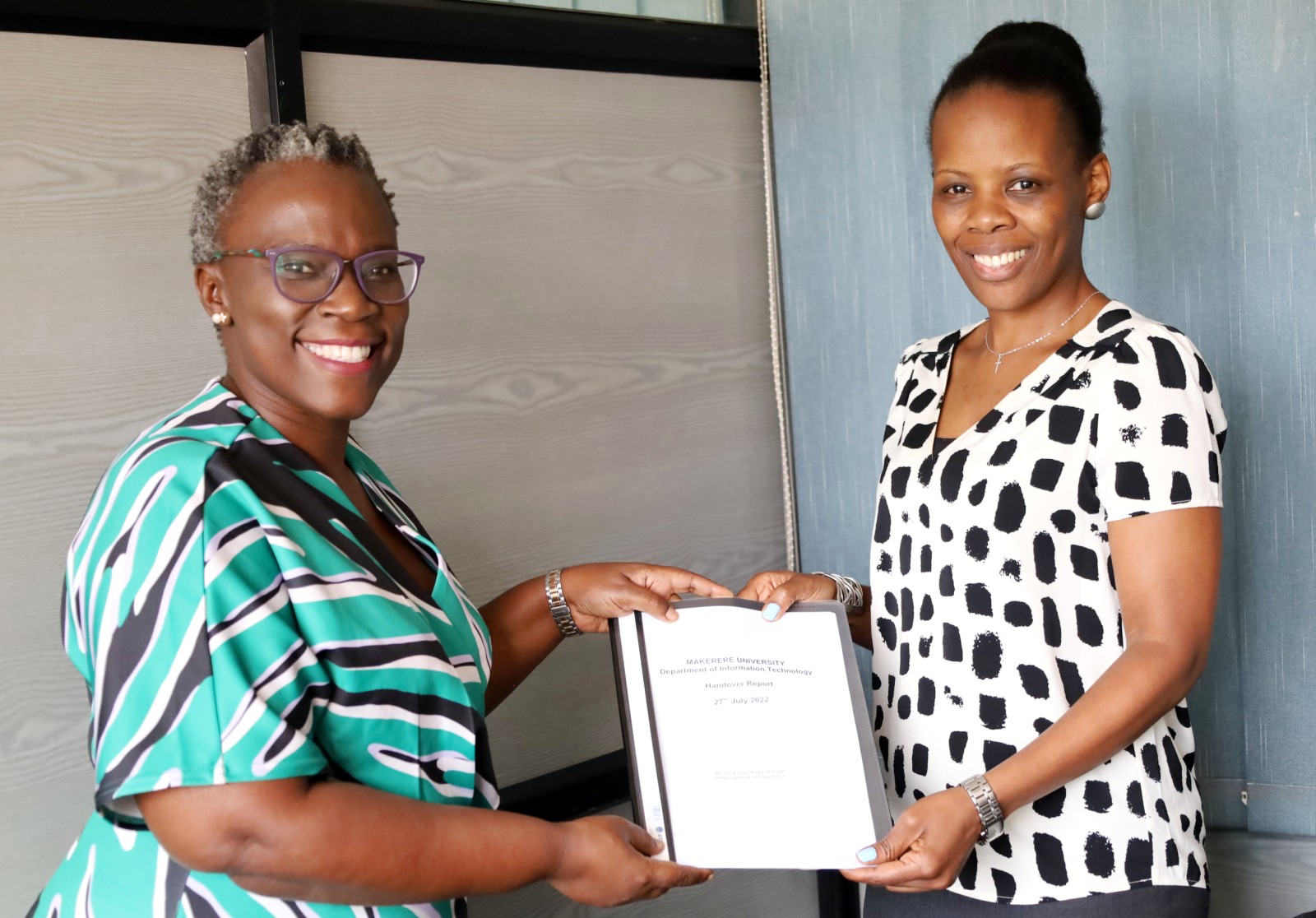 Two long time Acting (Ag.) Heads of Department from the School of Computing and Information Technology, College of Computing and Information Sciences (CoCIS) have handed over office to substantive heads.
Dr. Evelyn Kigozi Kahiigi who has served for eight years in Acting capacity as Head, Department of Information Technology (IT) has handed over the instruments of power to Dr. Fiona Tulinayo Penlope.
Dr. Peter Nabende who has served for nine years in Acting capacity as Head, Department of Information Systems (IS) has handed over to Dr. Agnes Nakakawa as substantive head.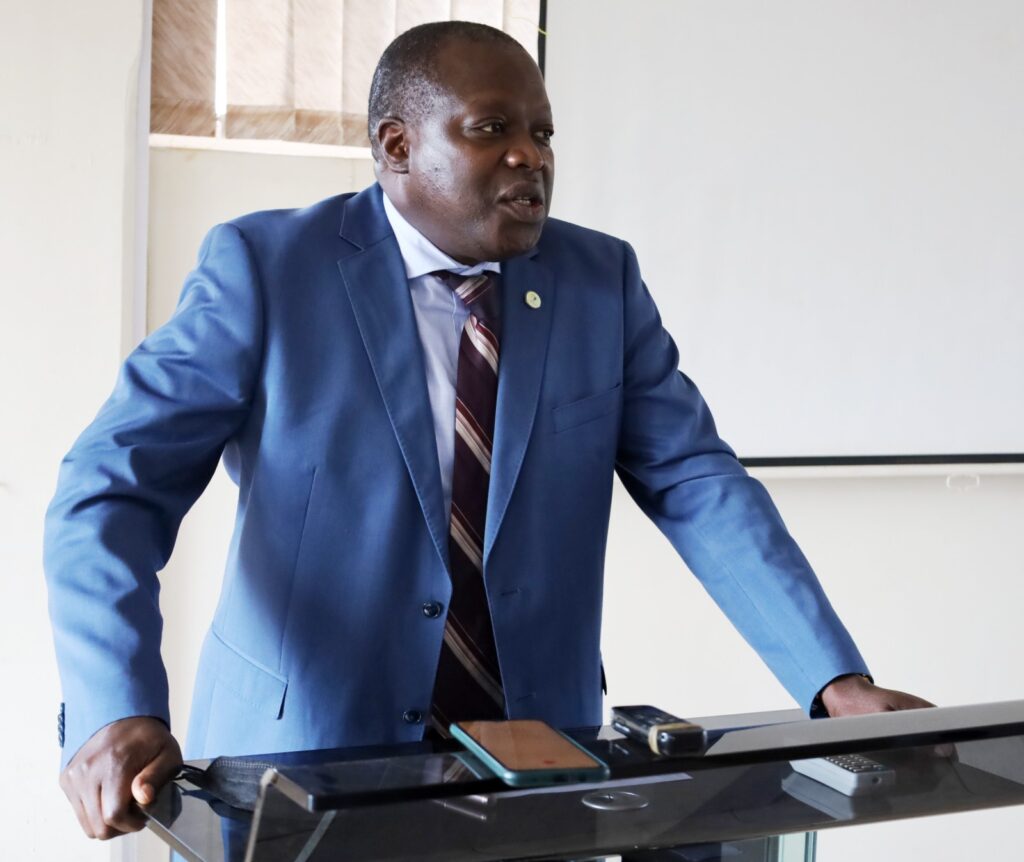 The handover ceremony for the duo was held on 27th July 2022 in the CoCIS Conference Room witnessed by the Principal CoCIS, Prof. Tonny Oyana, the Dean School of Computing and Information Technology Assoc. Prof, Gilbert Maiga, the representative from Internal Audit Mr, Aggrey Luwulizi, the Human Resource Officer, CoCIS Mr. Godwin Okiror, and staff from the college.
Prof. Oyana who described succession as part of life and management thanked the outgoing and incoming heads for offering themselves to serve the college. He noted that offering oneself for service is a public good and a challenge for all.
"You should have time for the college. There are three key responsibilities; Research – as you have to continue being a scholar; Teaching – a service that you offer to the nation to transfer knowledge to students; and thirdly Service to our country because God created us to serve him and others". Prof. Oyana advised.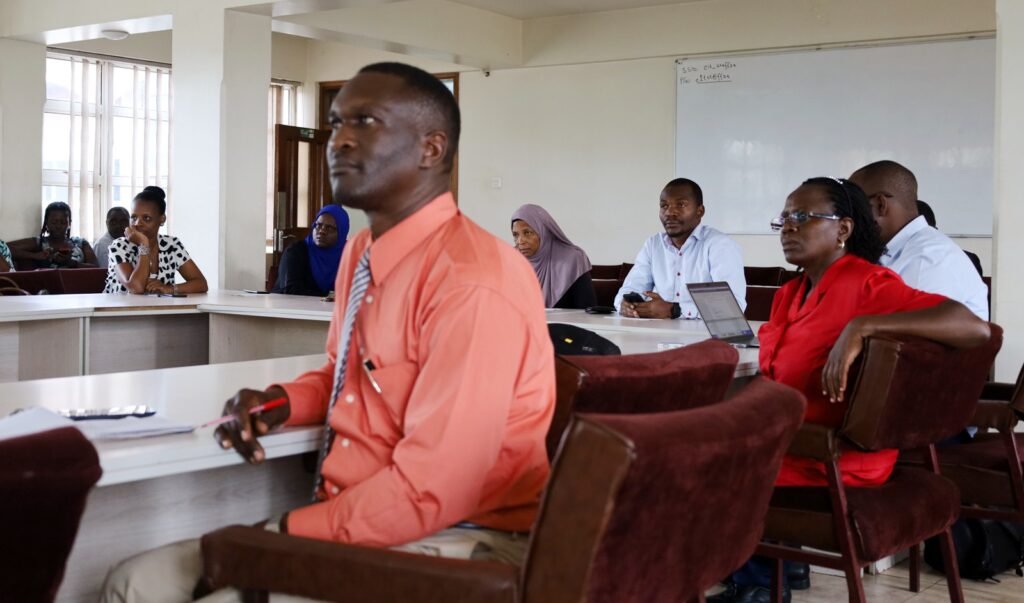 Prof. Oyana stressed that teaching is not a job but rather, a calling of transforming somebody's life and adding value. Whereas money facilitates teaching, the professor advised it should not be the primary motivator for staff.
"Thank you Fiona and Agnes for accepting to take on the responsibility to serve the College, Makerere University and Uganda at large. Allowances are important and will come, but, they should not be your primary motivation but to do good. When you leave office and you find you have uplifted someone, you will find happiness", Prof. Oyana counselled.
The Dean School of Computing and Information Technology Assoc. Prof. Gilbert Maiga hailed the college management for organizing the handover expressing hope that this would be the practice whenever there is change of office.
Prof. Maiga appreciated the outgoing heads for their dedicated services and sometimes serving outside the working hours. He equated the role of the heads of departments to the wheels on which the vehicle moves.
"I thank Evelyn and Peter for the job well done. The whole university depends on departments and I thank you colleagues for being good wheels in the university. They ensured students are admitted and graduate, so we are really very grateful for their services.
"To the incoming, It is a challenging assignment but we want to thank you for offering yourselves to serve and meet this challenge on behalf of the university. This university is a bureaucracy and in a bureaucracy, decisions are made by committees. A Department is so important in a way that once it decides, the Dean cannot overrule unless there is proper reason, which must be taken back for further consideration", he added.
Outgoing Heads of Department speak
Outgoing head Department of Information Systems Dr. Peter Nabende thanked God for keeping him healthy and available to serve under different Principals, Deans and Administrators who accorded him support with different but effective styles of leadership and management.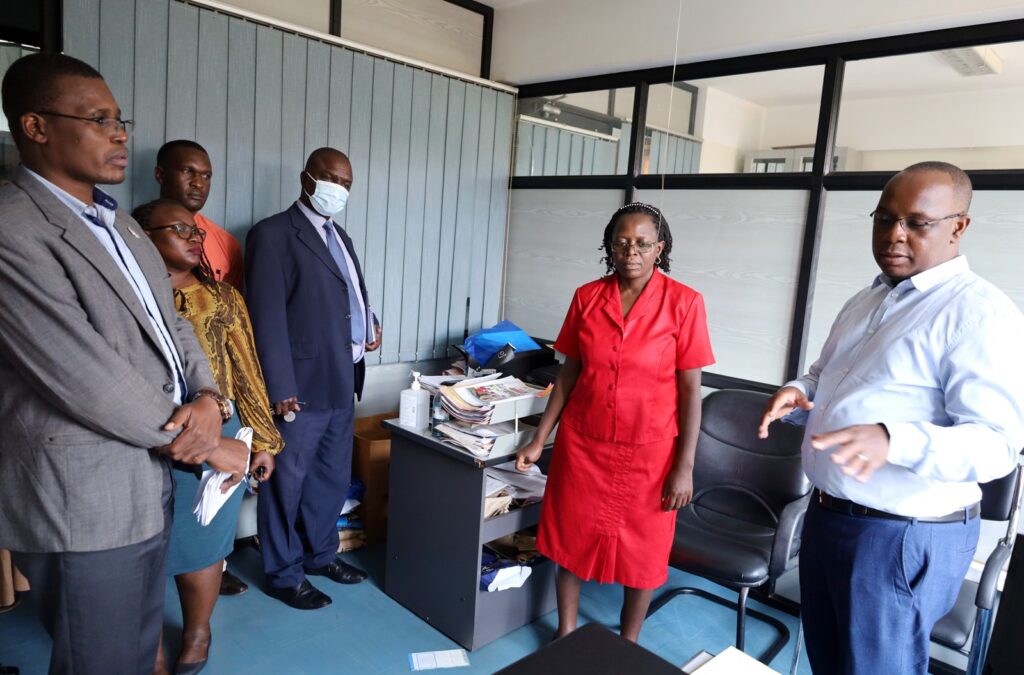 "I did substantive work in acting capacity as no one was willing to take up the substantive position but I am glad Dr. Agnes Nakakawa has accepted to take over. I appreciate the work by my colleagues, they have been resourceful, hardworking and supporting the department and university in different roles such as internship coordination, handling graduate programmes, examinations, teaching and research work", Nabende appreciated.
The outgoing head Department of Information Technology Dr. Evelyn Kigozi Kahiigi thanked the office of the Principal, the Dean and Administrative officers for the guidance and mentorship during her eight year tenure noting that by the time she took over, the department had only one associate professor and one lecturer but many staff have ascended in their academic ranks.
"In eight years, I have been able to have an opportunity to act as Dean while he was on sabbatical leave, had an opportunity to serve as examination coordinator and I did a good job and all structures were put in place. The university adopted one of the forms I developed for non-registered students," she reported.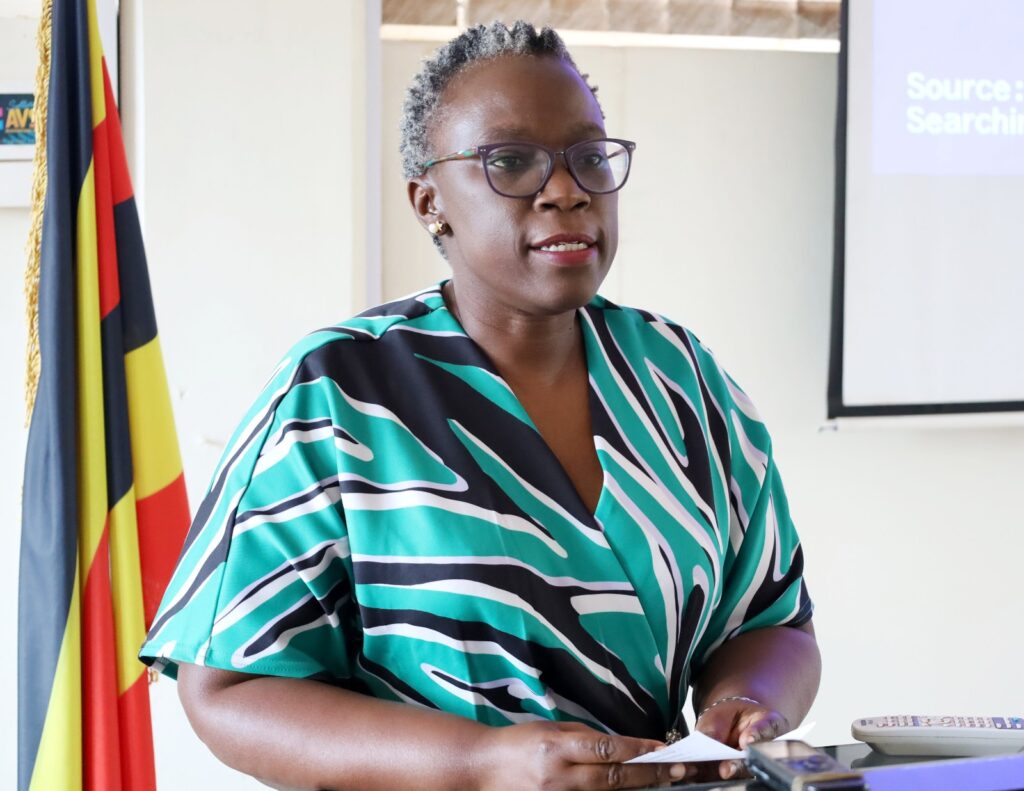 Dr. Kahiigi also said as only female dean on the fourth floor, all cases of students in need of counselling came to her door adding that, this gelling provided her an opportunity to connect with students across the school through an open door policy.
"Also God and family. As head you are everybody's person and in so doing the family suffers. I thank my family for the support and God who has guided and given me grace to lead a wonderful team till today", Dr. Kahiigi said.
Kahiigi informed the successor that the most challenging time for the head is during graduation when parents and students are excited and expressed the need for proper coordination and being available to support the students.
Staff hail outgoing heads
Speaker after speaker, praised Dr. Evelyn Kahiigi and Dr. Peter Nabende for their exemplary service and humility.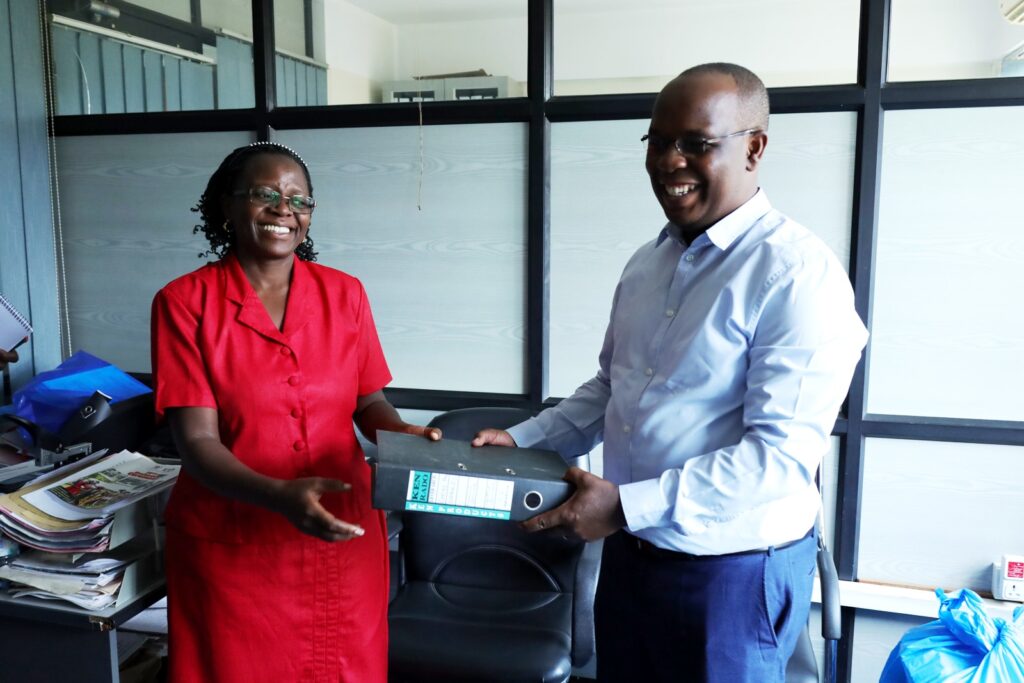 "These are people who have stood the test of time working in acting positions and they have given us hope that if appointed to a higher office, they can handle", Dr. Agaba Joab said.
The departments have not found better and exceptional heads. Your commitment to work has motivated us. Dr. Evelyn is a mother and we thank you for mentoring us and we commit our unwavering support to the in-coming Head.
In Peter, we also found a very responsible person, I felt at home that we had two heads of department to consult anytime and were available physically and on phone", said Dr. Annabella.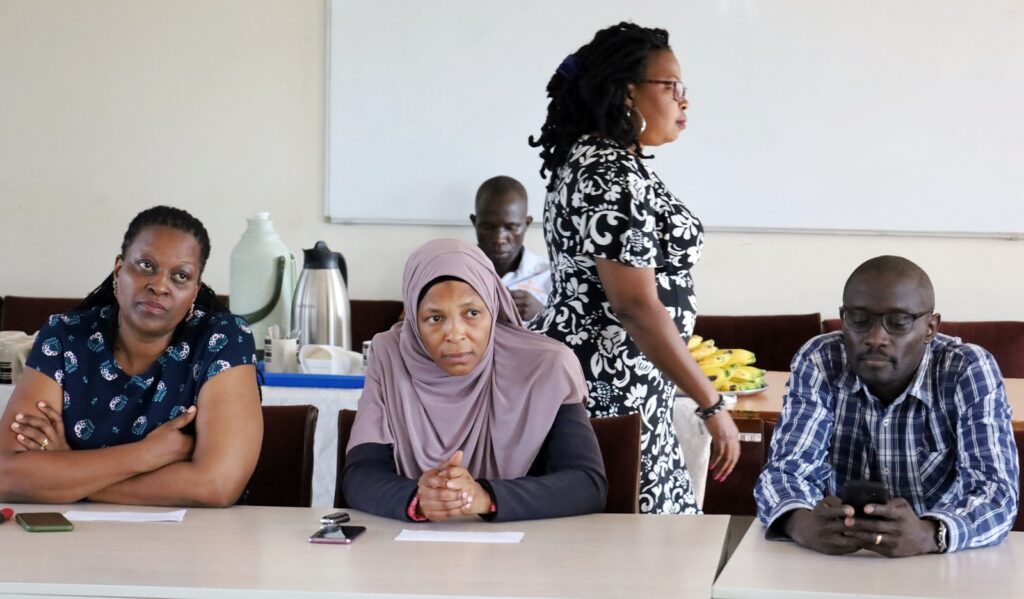 "It is encouraging to continue having female Heads of department. I thank the outgoing head Dr. Evelyn who has been a parent and at times of need would welcome you to her home to fix a problem. Dr. Fiona, you have our support.
"Peter, you are very flexible even in times of pressure you always found a way of calming down the situation," Another one said.
New Heads of Department accept the appointment
"I am accepting the role. I will not chicken out. I am not an administrator but a teacher by calling. I appreciate the Principal and all colleagues who have been calling upon me to take up the administrative role", Dr. Nakakawa said, thanking the outgoing head and staff for the support and the university management for trust.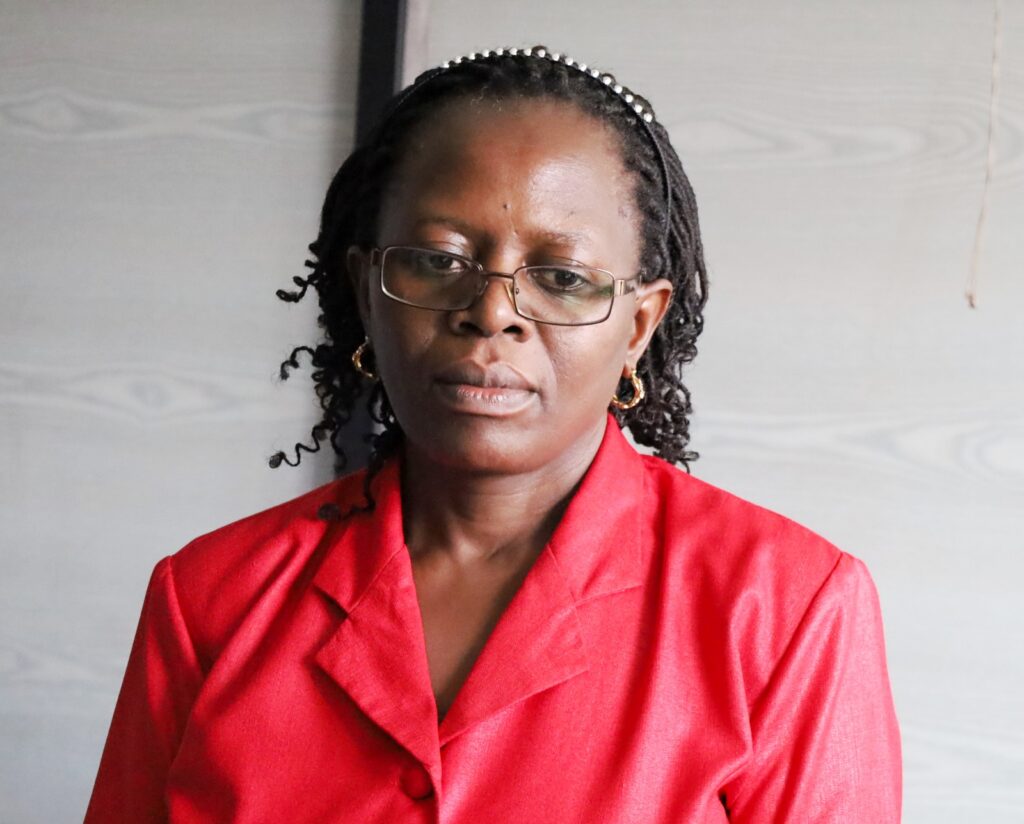 "I want to say, I accept. I thank the University for entrusting me with the responsibility. I am not threatened by words. Let me experience and see how it is." Dr. Fiona Tulinayo Penlope said, pledging that she will deliver.
About the new Heads of Department
Dr. Tulinayo Fiona Penlope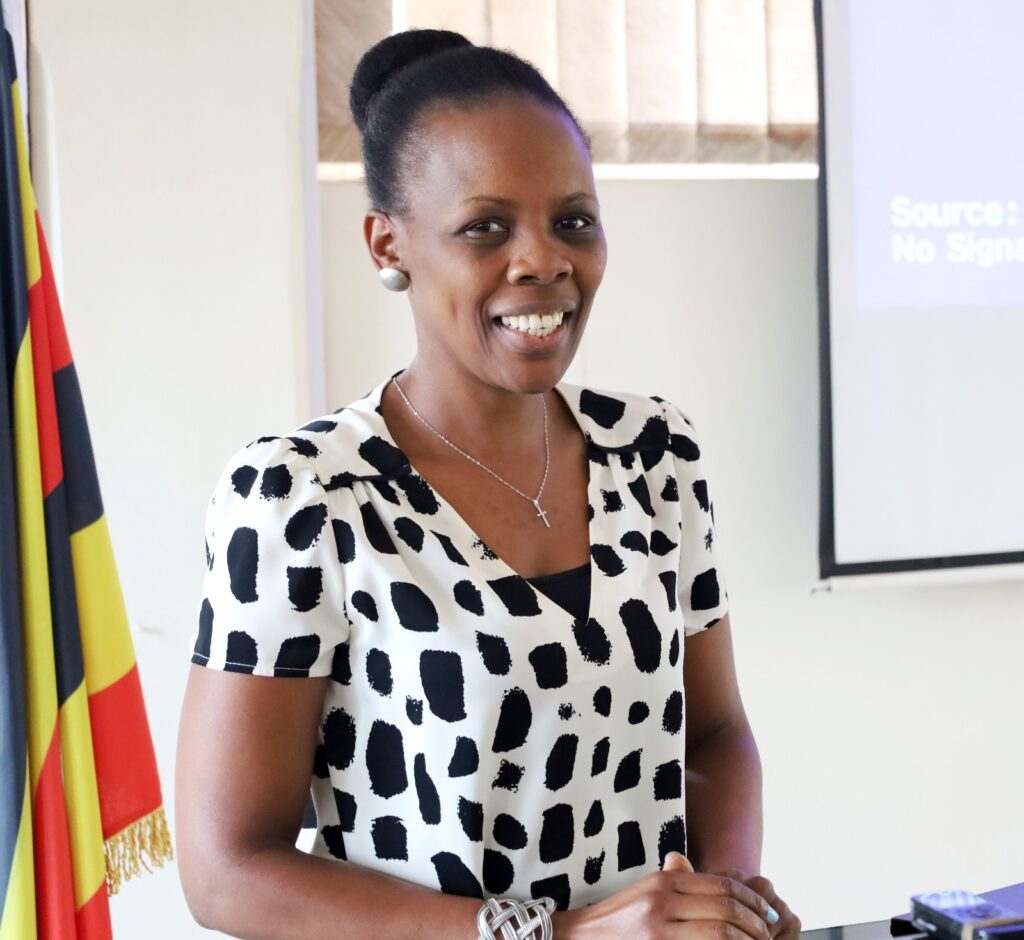 Fiona Tulinayo is a Lecturer at the School of computing and Information Science, Makerere
University. Dr. Tulinayo holds a PhD in Information Systems from Radboud University,
Nijmegen in the Netherlands; a Master of Science in Computer Science and a Bachelors of Industrial and Fine Arts from Makerere University. She specializes in systems development and computer graphics designing. Dr. Tulinayo has also undertake several trainings including scientific writing from University of Maastricht Language Centre, business process management from Vught, and Information Knowledge Systems organization from Zeist School for Information and Knowledge Systems in The Netherlands. Dr. Tulinayo has also specialized competences in modeling including; conceptual and domain modeling, system dynamics modeling, method engineering and process modeling. Further, she is an astute researcher, collaborator, technical and scientific writer with specialized abilities in handling institutional and development processes and management. Fiona has also provided several technical and institutional capacity development and support to the Ministry of Justice, Uganda and the Monitor Publications in Uganda.
Dr. Agnes Nakakawa
Agnes Nakakawa is an Information Systems professional and a Statistician. Since 2004, she has been involved in academia where she has proficiently lectured curriculum in the field of Computing and IT. She is also a diligent researcher in the Department of Information Systems at the School of Computing and IT. Nakakawa Agnes holds a PhD in Information Systems (Enterprise Architecture and Collaboration Engineering) from Radboud University Nijmegen (The Netherlands). Her PhD research involved developing a process/method that enterprise (IT) architects can use to deeply involve and collaborate with organizational stakeholders during the creation/design of baseline and target enterprise architectures. During her PhD research, she closely collaborated with several enterprises in Uganda. Dr. Agnes Nakakawa also holds an MSc. (Computer Information Systems). Her Masters research involved developing a spatial decision support tool that can be used to locate suitable landfill sites for municipal waste management in Wakiso and Kampala districts. She also holds a Bachelors degree in Statistics (Statistical Computing) from Makerere University.
Jane Anyango is the Principal Communication Officer, CoCIS
CoCIS to deploy the Smart Bee Monitors in the field in December 2022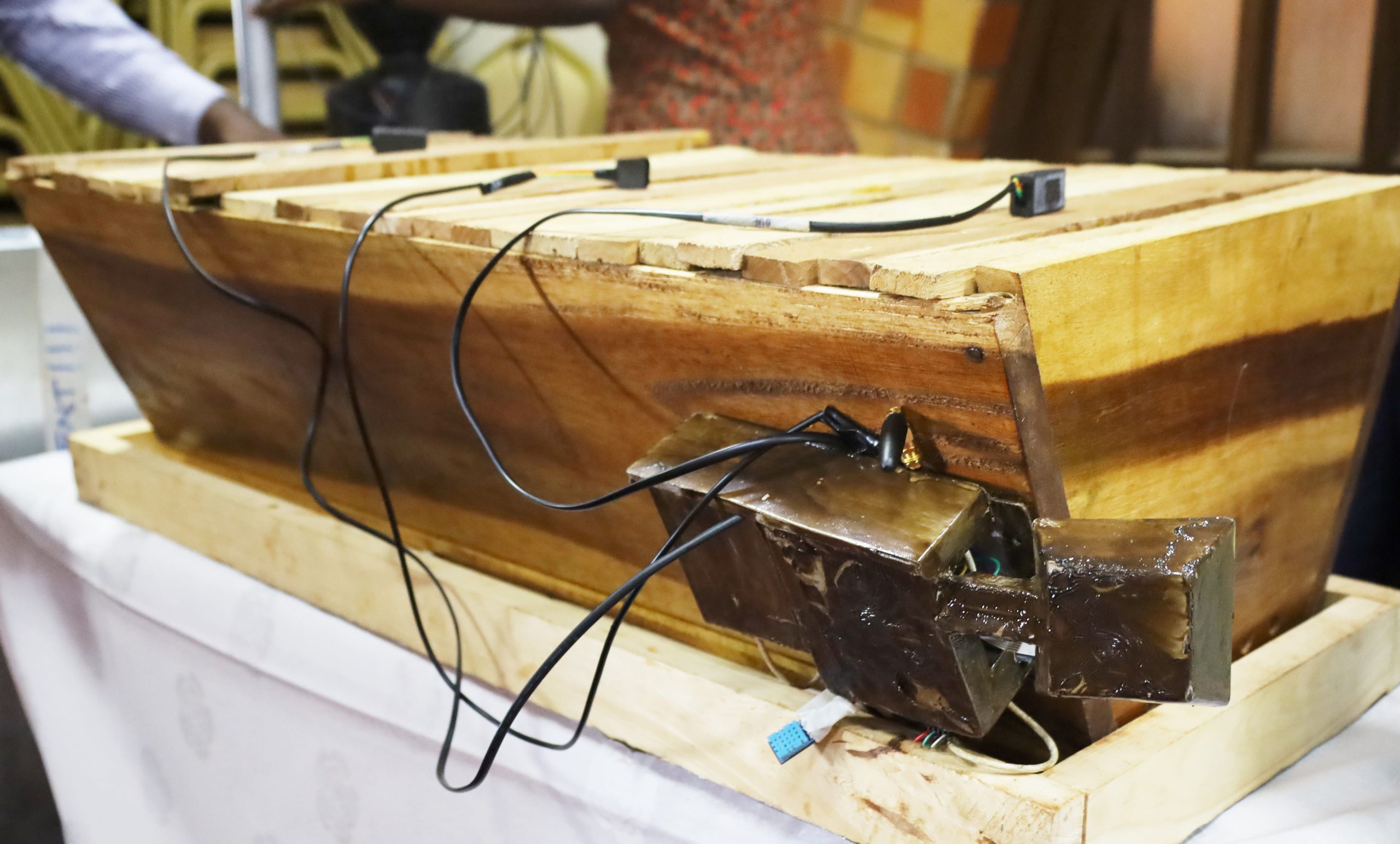 Researchers from Makerere University College of Computing and Information Sciences (CoCIS) have designed the Smart bee Monitor ready to conduct its first trials in the field in December 2022. This is the first time the device will be taken out of the laboratory to test how it performs in monitoring bee hives.
The first deployment is going to take place at the university apiary in Namulonge which will act as the study site for this first prototype, while several others will be stationed in different fruit farms and game parks in East Africa to predict the well-being of bees under different environments.
CoCIS researchers in a collaborative project dubbed, "Adaptive Environment Monitoring Network Africa (AdEMNEA)" revealed this new development during the project 2022 first Annual conference held at Kolping Hotel In Kampala on 16th-17th November 2022. The project commencement in 2021.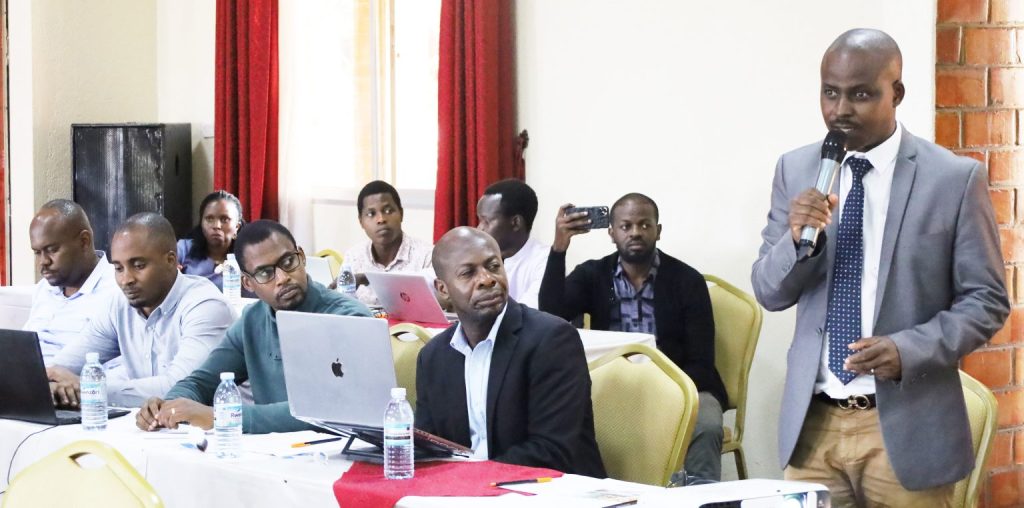 The Project is funded by NORAD under the NORHED II programme supported for five years with the main emphasis on Southern partners. It builds on past success and results from the WIMEA project which automated weather services funded under the NORHED I framework with several other projects currently funded with NTNU and Makerere as partners.
The partners in the AdEMNEA project are the Norwegian University for Science and Technology as the lead partner and the Southern partners led by Makerere University, the Dar es Salaam Institute of Technology (Tanzania) and the University of Juba (South Sudan). Other partners are the University of Bergen (Norway), the Uganda Meteorological Authority, NaCCRI and NARO. Other partners are the Ministry of Agriculture (MAAIF), The Uganda National Apiary Development Organisation (TUNADO), Research and Education Network for Uganda (RENU) and Fruit / Bee farmers (Nwoya fruit growers cooperative society and Green Zabu Farm).
At Makerere University the project is being led by Dr. Julianne Sansa-Otim with staff from the College of Engineering Design and Art (CEDAT) and the College of Veterinary Medicine Animal Resources and Biosecurity (CoVAB).
Speaking during the annual conference, the Principal Investigator Makerere University Dr. Julianne Sansa-Otim said, they are rolling out an adaptive resilient network infrastructure connectivity where data gathering instruments in the field can send their data through the internet.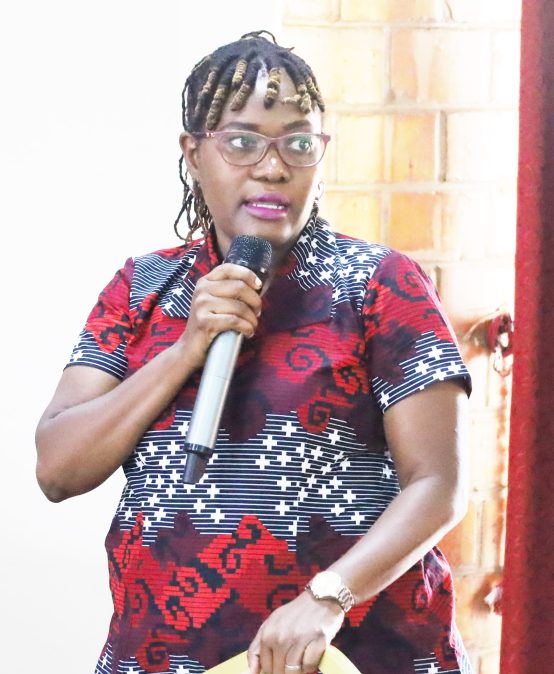 "We are building this network and we want to contribute to protecting bees and building instruments that will gather data about bees and fruit flies. We are putting in place the smart bee monitor and have designed the first generation that it can gather the data that can help insect scientists to tell the health of the bees and the environment and aspects that are helpful to make conclusions", Dr. Nsansa said.
Dr. Nsansa stressed that bees are endangered yet they are the biggest pollinators responsible for most of the fruits and vegetables. Bees according to Dr. Nsansa contribute towards biodiversity as other creatures rely on them for existence.
"The challenge is that because of climate change, different human factors and agro-chemicals, bees are on the decline and becoming extinct. For the remaining bees, we need to find ways of discovering what is affecting them, where do they thrive, which kind of plants do they like.
Most of the wild places where bees used to thrive have been converted into commercial farms and buildings so we need the optimize the smaller spaces remaining for bees". She added.
She noted that as they investigate and deploy instruments out there, they will establish plants where bees can stay longer and multiply and help to come up with interventions to protect those tree species.
She reported that monitoring insects has traditionally been via manual observation and count by specialists such as entomologists and extension workers going in the bushes yet there are few specialists in Uganda and Africa that makes this method ineffective. In Uganda, it is estimated that there is one entomologist per region with less than eight entomologists in the MAAIF employed to do this work for the entire country.
The deployment of such tools in the field means that one entomologist in one place can be able to gather different data from different places. And because bees are mostly found where there are fruits and vegetables, and, one of the common pests in fruits being fruit flies, the project looked at both pollinators: – the bees which researchers want to protect and multiply and, fruit flies for study and destruction.
Fruit flies are known to be the biggest pests affecting mangoes leading to losses and likewise the Ministry of Agriculture and Animal Industry and Fisheries that is responsible for monitoring and controlling pests is limited by the number of specialists.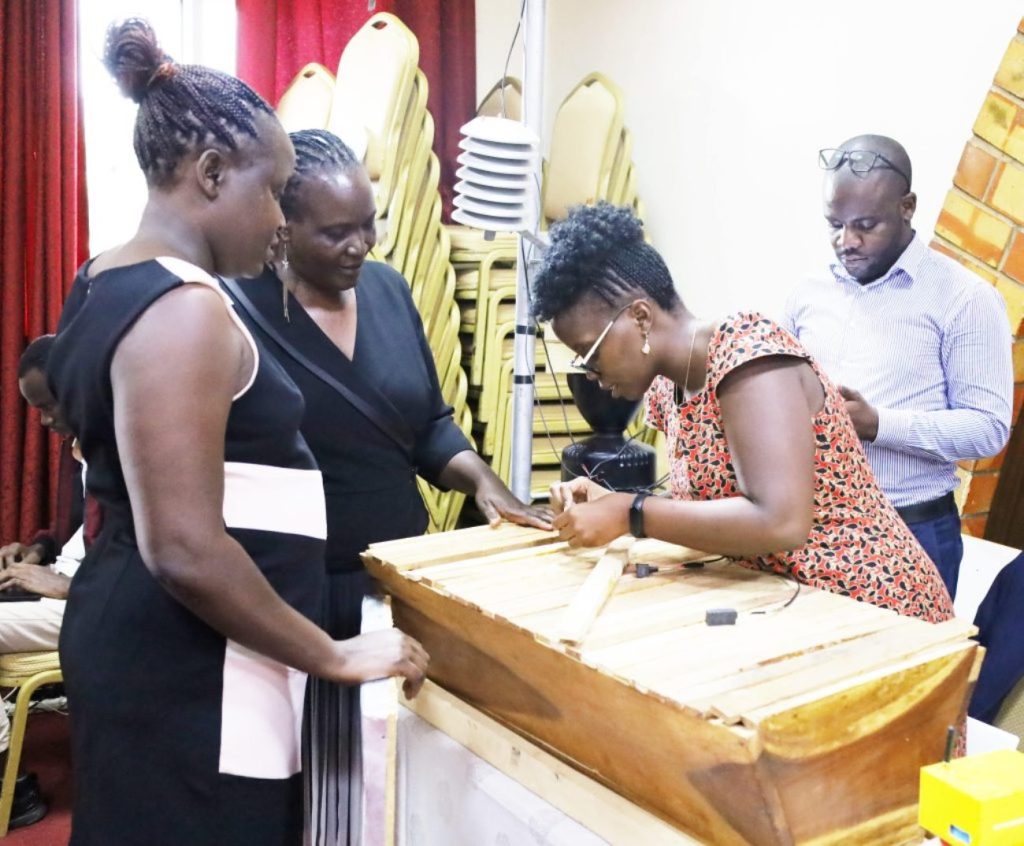 Makerere University's PhD student behind the design of the smart bee monitor Dr. Agatha Turyagenda said the goal is to solve the inefficiencies that come about with manual inspections of bee hives in Uganda which is associated with less productivity among Ugandan bee farmers.
Studies have shown that world over, the number of bees have declined but no study has been conducted in Uganda as farmers continue to complain about bees absconding to come to bee hives.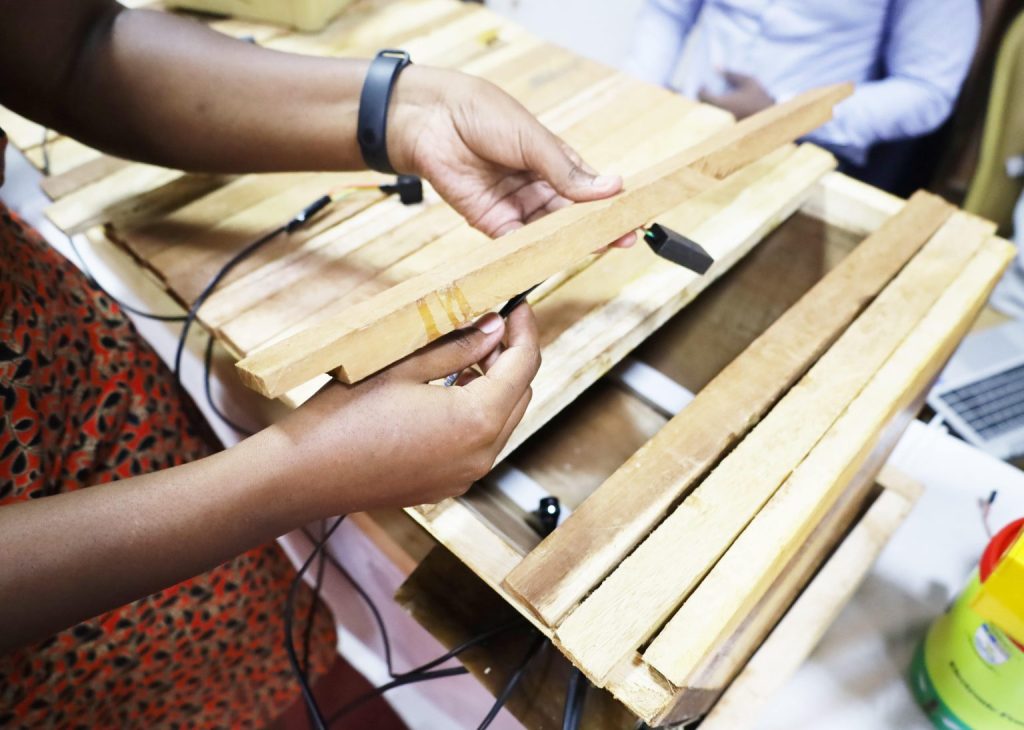 AdMNEA project researchers are investigating to come up with a solution to combat some of the challenges bee farmers are faced with.
"The smart bee hive has several parameters capturing images and videos, at the entrance of the bee hive and, temperature and humidity as well as carbon dioxide levels inside the bee hive and the weight of the bee hive.
All these parameters are then transferred to a remote website that anyone can be able to see as long as they have internet connectivity. So this can be on a mobile phone or laptop.
In the future we will be able to use the information collected to be able to develop programmes that can tell us which pests and diseases have infected the bee hive, if the queen is absent or present, it can tell us if the bees are preparing to swarm, the honey productivity, the weight module and also indicate the right time to harvest honey", Dr. Turyagenda explained
Entomologist Dr. Deborah Ruth Amulen from CoVAB reported that whereas bees constitute 70% of the world's crop pollination, their population has declined due to pesticide application, climate change, land use change and diseases.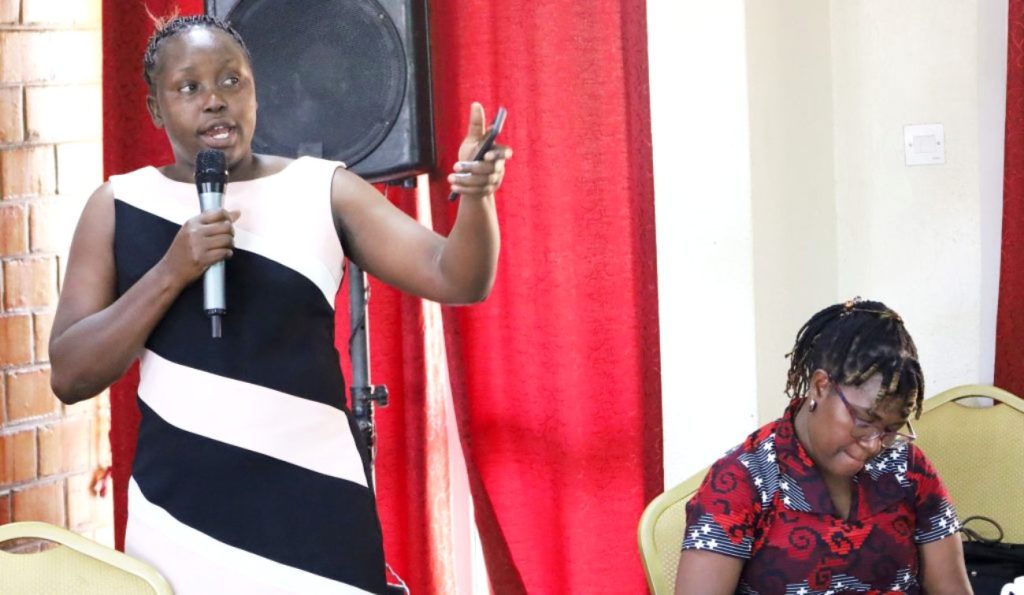 Amulen observed that the traditional way of inspecting bee hives is time consuming, requires skills and knowledge, disrupts inside hive micro climate and risk of distributing diseases of bees while useful variables such as temperature, humidity, gases cannot be ascertained hence the need to automate the process.
"For entomologists, the smart bee monitor will help us to know when to harvest honey, when the bees are sick, when the population of bees is down so that we can check the hive and address the problem.
The smart bee hive is one of the common bee hives farmers use but the ICT team has modified it with sensors after which entomologist will populate them with bees and deploy them in fruit farms, university farms and in apiaries near the national parks so that we can compare what is happening in hives and in fruit farms where they spray a lot of chemicals.
We can therefore monitor and tell if the bees will be very sick or dying, whether the production of honey is lower compared to bees that are near national parks and where there is no chemical use near the national parks" Dr. Amulen stated.
Regular manual inspection of fruit fly traps according to Dr. Amulen is also inconvenient, misses out on critical data points such as the phenotype, density, diversity and relationships between variables such as population and weather toward prediction of infestation.
Holiday ICT Bootcamp for P7, S4 & S6 Vacists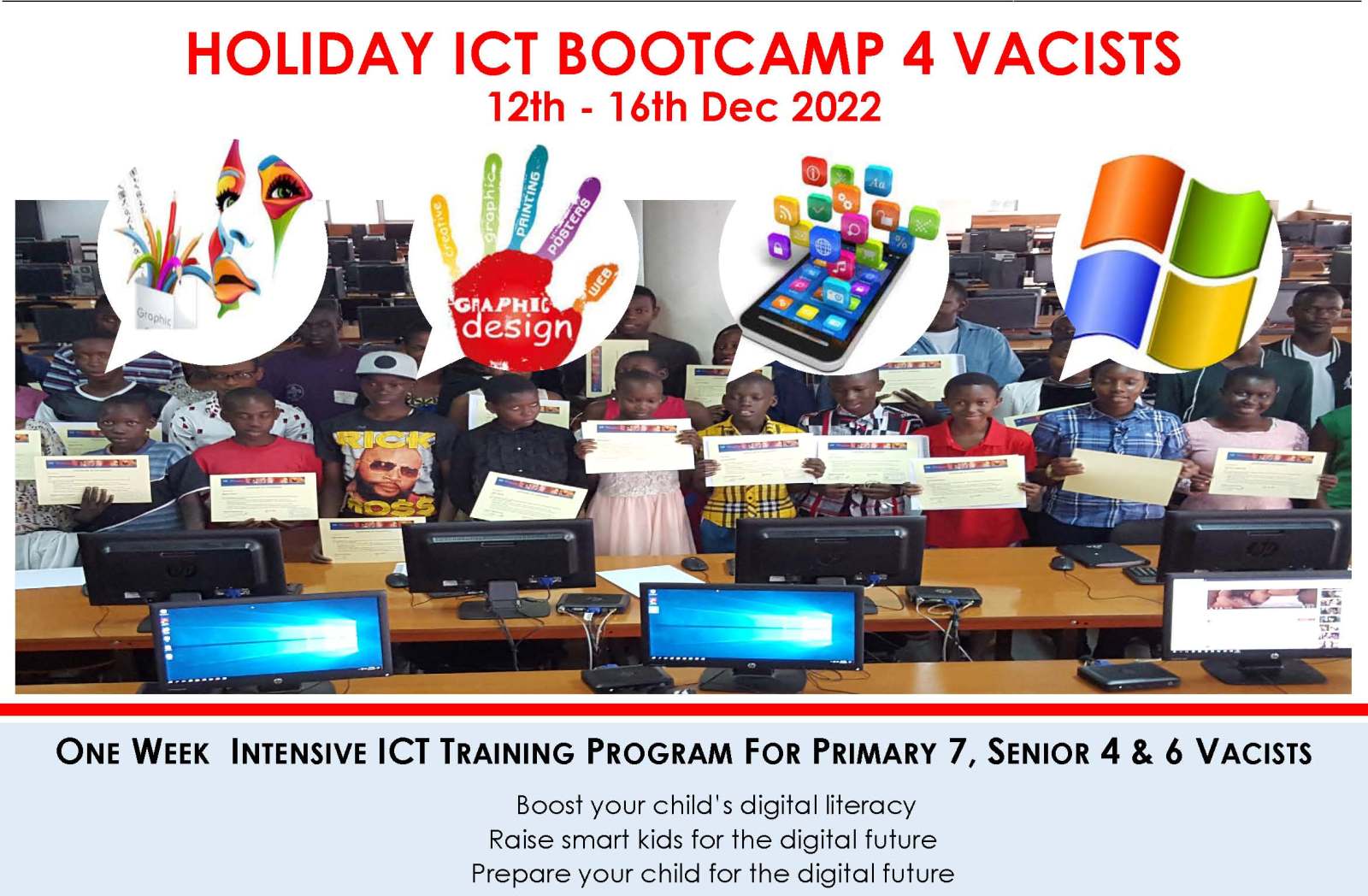 The College of Computing and Information Sciences (CoCIS) is the main ICT training, research and consultancy Centre in Makerere University and the region. The College runs a Center for Innovations and Professional Skills Development (CiPSD), through which the College addresses various industrial challenges, like skills development, incubation of new ideas and nurturing of new technology-based business.
CiPSD has organised a one week Holiday ICT Bootcamp for P.7, S.4 and S.6 Vacists. This bootcamp is free and open to all Students who aspire to be IT gurus.
Courses:
Primary 7 – Internet basics, Microsoft Office Suite, Get Connected
Senior 4 – PC hardware, Graphics design, Online Collaboration
Senior 6 – Networking, Website Design/Programming
See Poster below for details
Registration details:
The Center for Innovations and Professional Skills Development (CIPSD)
Block A – Front Office/Block B, Level 5
College of Computing and Information Sciences (CoCIS)
Makerere University
Tel: +256 782 512 897
Registration form: https://bit.ly/3tt9UOM
CoCIS Networking Bootcamp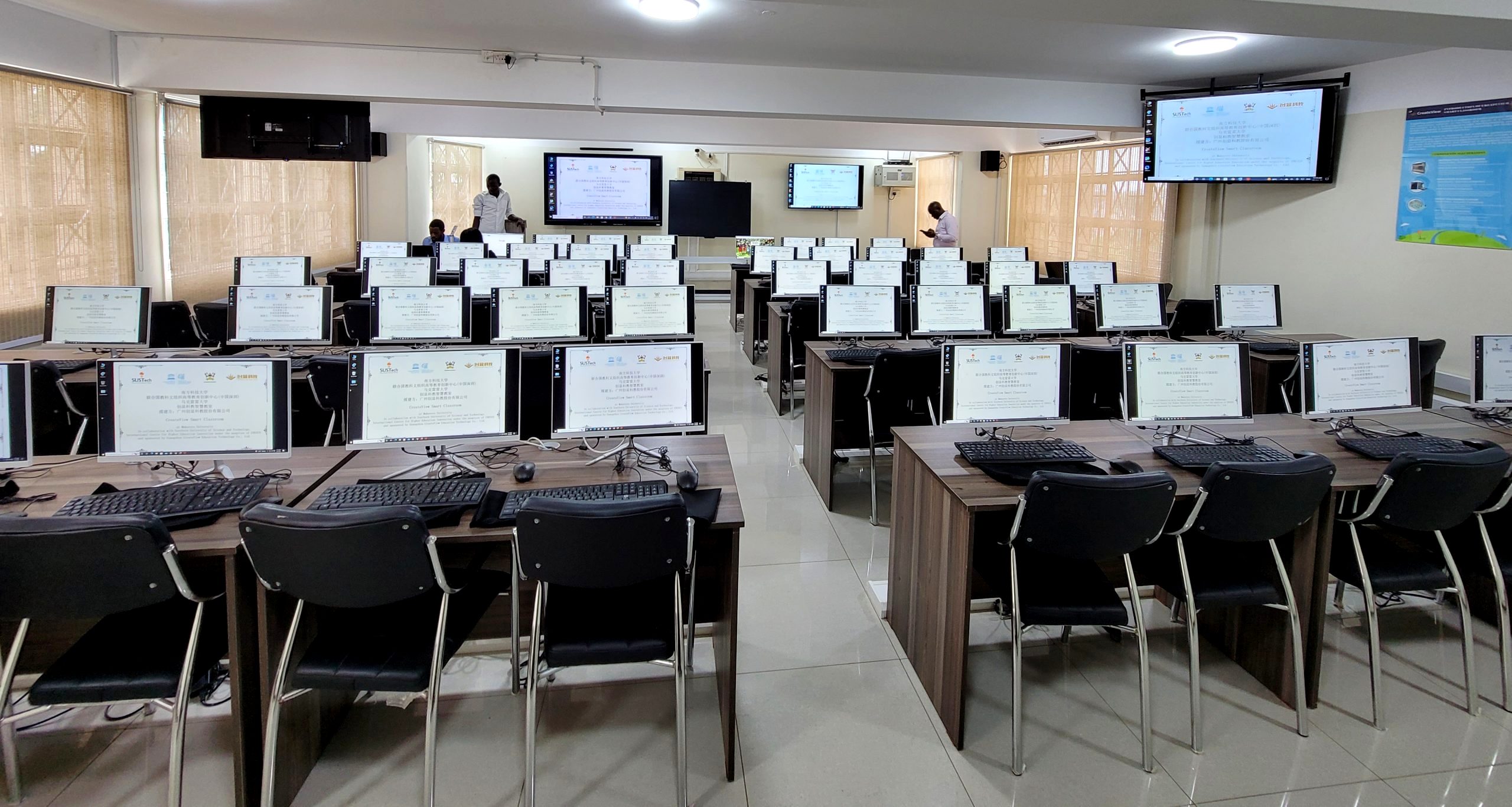 Makerere University, College of Computing and Information Sciences (CoCIS) is the main ICT training, research and consultancy Centre in Makerere University and the region. The College runs a Center for Innovations and Professional Skills Development (CiPSD), through which the College addresses various industrial challenges, like skills development, incubation of new ideas and nurturing of new technology-based business.
CiPSD has organised a Networking bootcamp to equip participants with hands-on skills to install, operate, configure and troubleshoot a small enterprise branch Network using Cisco Networking devices, including basic network security.
FEE : Free DURATION : 2 DAYS – Instructor Led (Hands-on)
TARGET AUDIENCE:
+ Computing & Engineering Students / Graduates
+ Network Administrators & Engineers
+ Anyone with general interest in Network Operations
LEARNING OBJECTIVES:
+ Terminating & Testing Network cables / Structured cabling
+ Interconnecting & Configuring Cisco (Layer 2 & 3) Networking Devices
+ Establishing internetwork Communication
SESSIONS (CHOOSE ONE): Day (9:00 AM-1:00 PM), Evening (3:30-7:30 PM) and Weekend
TRAINERS: Cisco Certified Trainers
DATES: 19th / 20th (WEEKEND) and 21st / 22nd (WEEKDAYS)
REGISTER:
Center for Innovations & Professional Skills Development
BLOCK A – Front Office / BLOCK B, LEVEL 5
College of Computing and Information Sciences (CoCIS)
Makerere University
Tel: +256 782 512 897
Registration form: http://bitly.ws/w8Wp
Please see poster below for related information.