US Embassy Engages Makerere on International Collaboration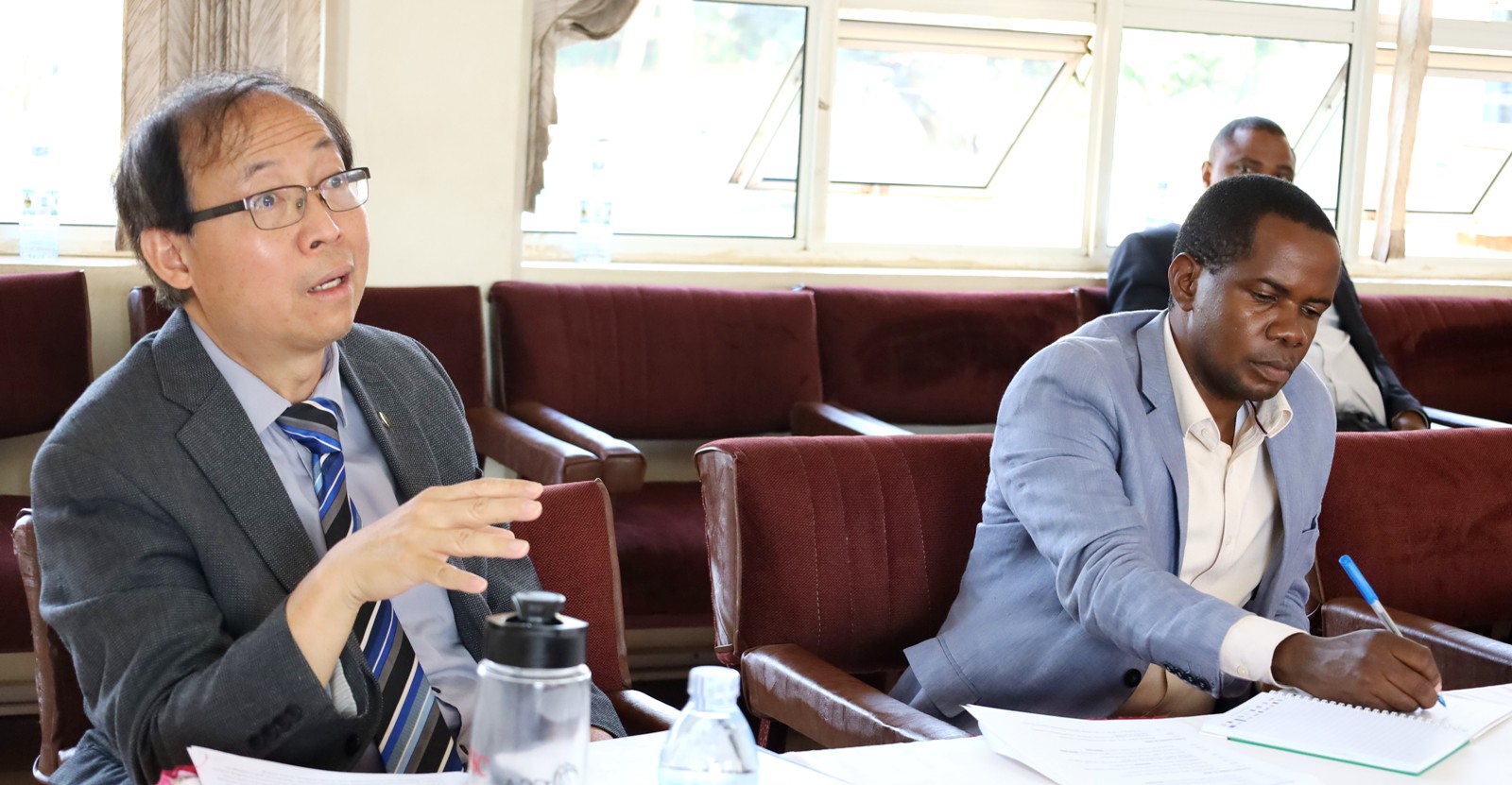 The Embassy of the United States of America in Uganda is coordinating a study Abroad engagement entitled, "Establishing University Partnerships to attract more US Scholars and Students".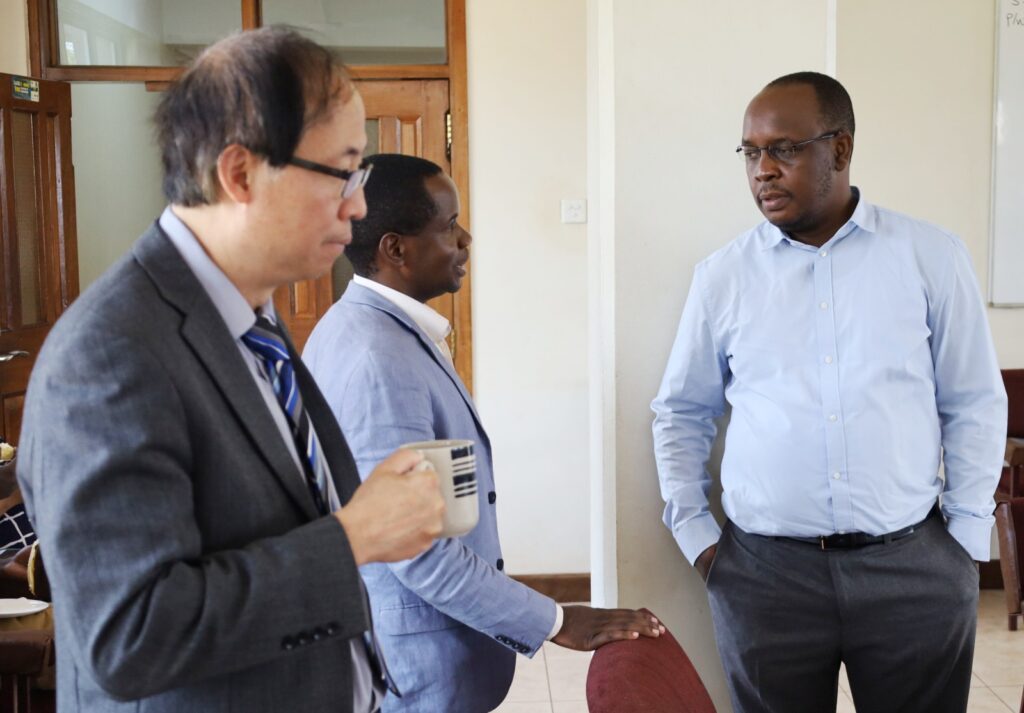 The Study Abroad engagement which is sponsored by the US Department of State's Bureau of Educational and Cultural Affairs will focus on holding institutional capacity of Ugandan Colleges and Universities to host more US students, interns, researchers and teachers.

The embassy hired the US  consultant Prof.  Wing-Kai, the Assistant Provost for Global Engagements and Senior International Officer at Bridge Water State University to conduct eight workshops  at Makerere University colleges.
The embassy engaged Dr. Daniel Ddumba, a Lecturer from the department of Geography, Geo-Informatics and Climatic Sciences to facilitate the execution of this program.

In the morning of 10th August 2022, Prof. Wing-Kai, was in the College of Computing and Information Sciences (CoCIS) where he met the Principals, Deans, Heads of Departments, scholars and students to understand the process of global cooperation.
Prof. Wing-Kai said,  the meeting was used  as a channel to improve the  activities for international collaborations.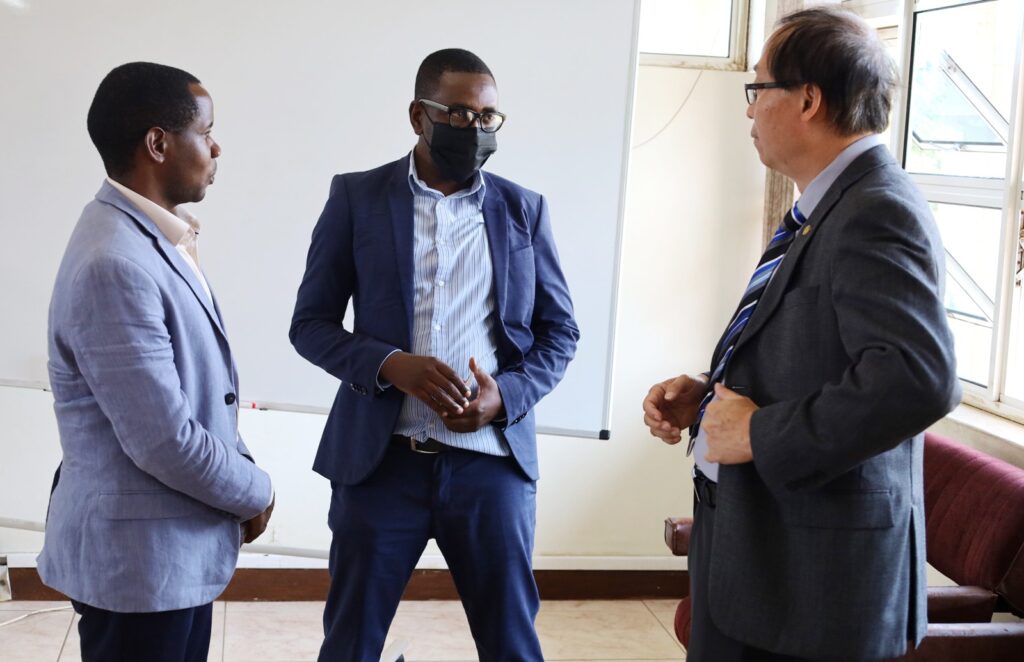 "What I found is that this college has productive exchanges with Europe and United States but there some people are not aware of these collaborations and these collaborations can be improved by providing funding for Ugandan students to go to the West for short term opportunities. I hope that my visit can encourage the US government and American universities to start working with this college and to provide more opportunities for professors and students", Prof. Wing-Kai.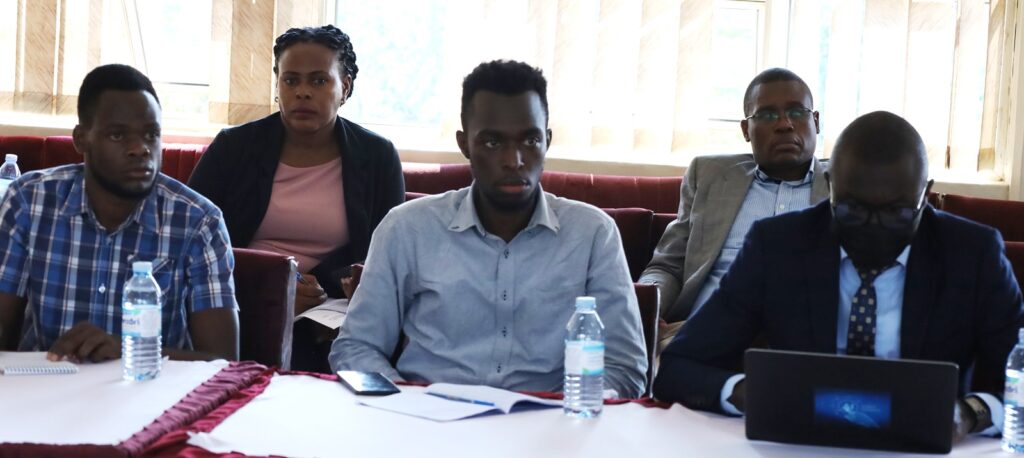 Following the COVID-19 Pandemic and its impacts on all sectors, Prof. Wing-Kai stressed that this was the time for the college and partners to rethink their structure for improving international collaboration.

"We are going to talk to the Principal whether there is going to be an international office and a coordinator to manage the collaborations with international entities and how to develop different strategies for prioritizing the partnerships so that they have clear goals and outcomes and try to make it sustainable for the future", Prof. Wing- Kai pledged.
On the same day 10th August 2022 afternoon, Prof. Wing-Kai held a meeting with management, staff and students from the College of Humanities and Social Sciences (CHUSS).  Prof. Wing -Kai described the meeting especially with students who  formed  the majority as interesting.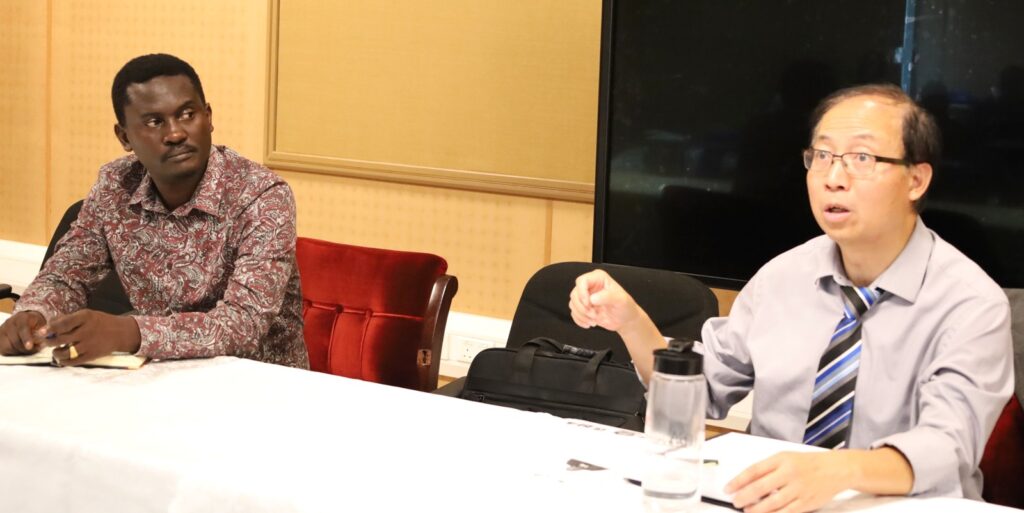 " Most of the audience are undergraduate and some graduate students. I hear about their experiences. I want to encourage them to think  about having an international experience in future by trying to go abroad for short term and developing some international activities and to internationalize the curriculum on campus not just going abroad. It is easier to internationalise through connecting  with international community in Kampala and abroad  here physical and virtually", Prof. Wing- Kai said.
Prof. Wing-Kai implored the university management to increase the capacity for internationalization so that Makerere can improve the infrastructure and   programs, and to tap into the United States experience in internationalization.

Some of the proposed initiatives by students include creating  internship platforms and streamlining scholarship to  cater for undergraduates,  streamlining  international coordination, facilitating online discussions between Western and African students and strengthening the office of the Dean of students to facilitate  academic exchanges.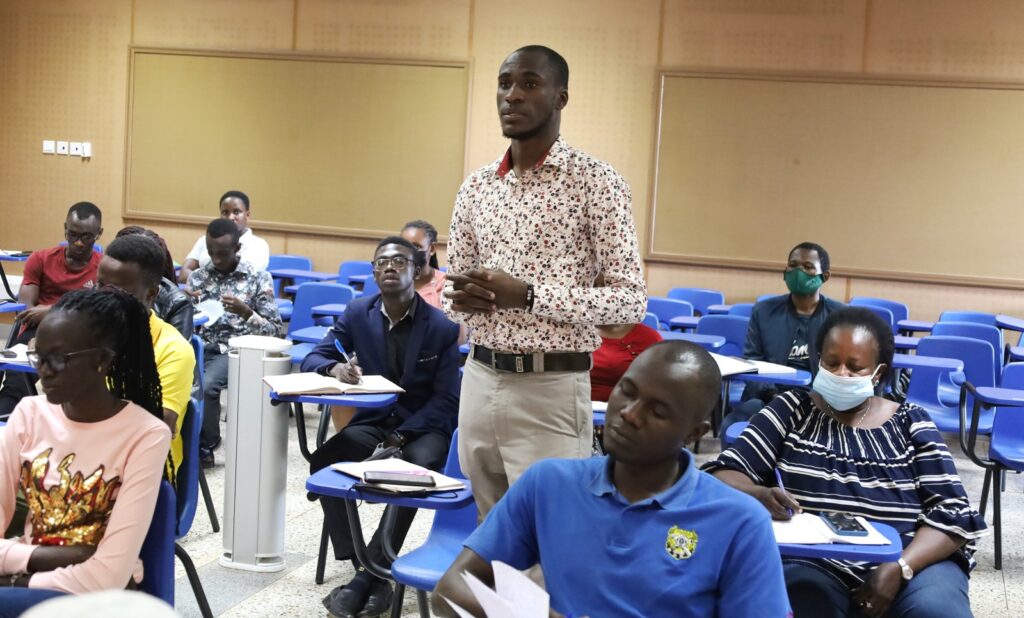 Other initiatives to strengthen collaboration suggested include organizing the US-Makerere special events such as  competitions, workshop, annual exhibitions, camps, cultural performances that would provide opportunities to highlight international education as well as the  American, European , Chinese etc culture on campus.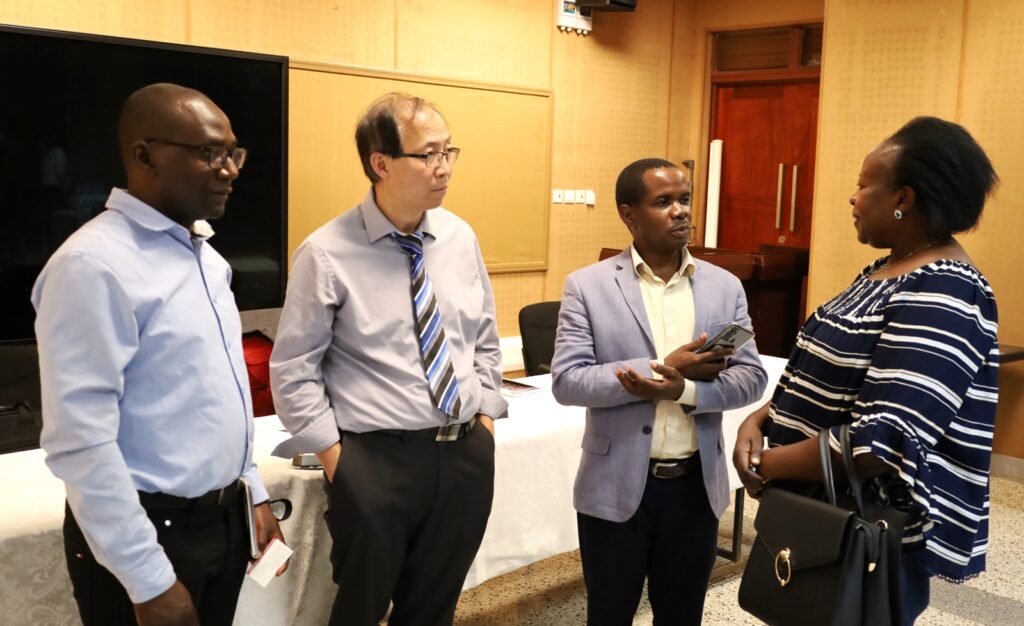 Other proposals were the need to form the US-Mak Alumni association, organizing short visits for students and staff to and from Africa to see how programs are run, joint research and, forming a community of practice to share ideas and to network.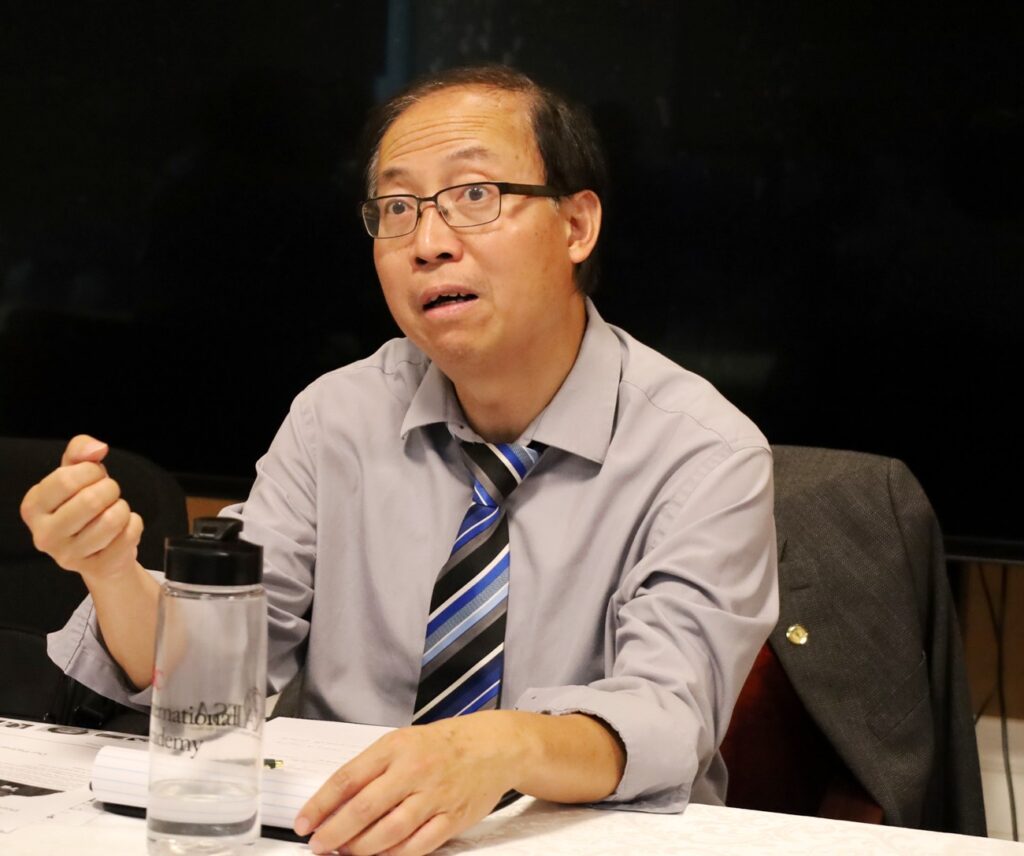 Other proposed initiatives include  promoting online education to expose students and staff to  best structures and expertise, promoting virtual conferences, joint publications and more student engagement of students outside the classroom through debates and clubs.
Jane Anyango is the Principal Communication Officer, CHUSS and CoCIS
Mak-CoCIS Sets up the "Smart Classroom facility", worth over $50,000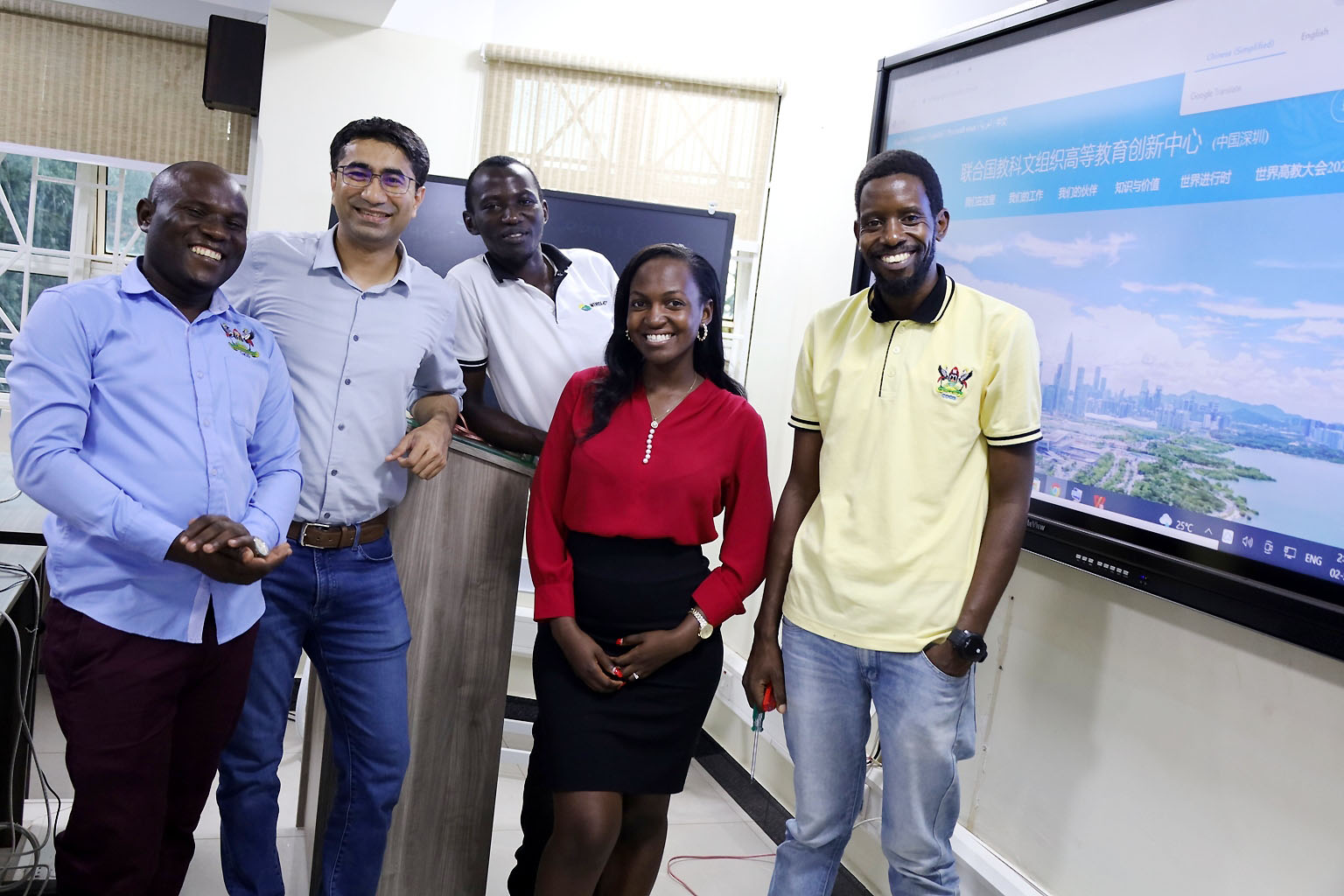 Makerere University College of Computing and Information Sciences (CoCIS) has installed the Smart Classroom facility worth over $ 50,000 US dollars. The mini launch and demonstration will be conducted on Friday 9th September 2022.
The facility accommodating 50 computers will be used for recording, broadcasting, and automation in the classroom including monitoring the examination, quizzes, and any other form of assessment.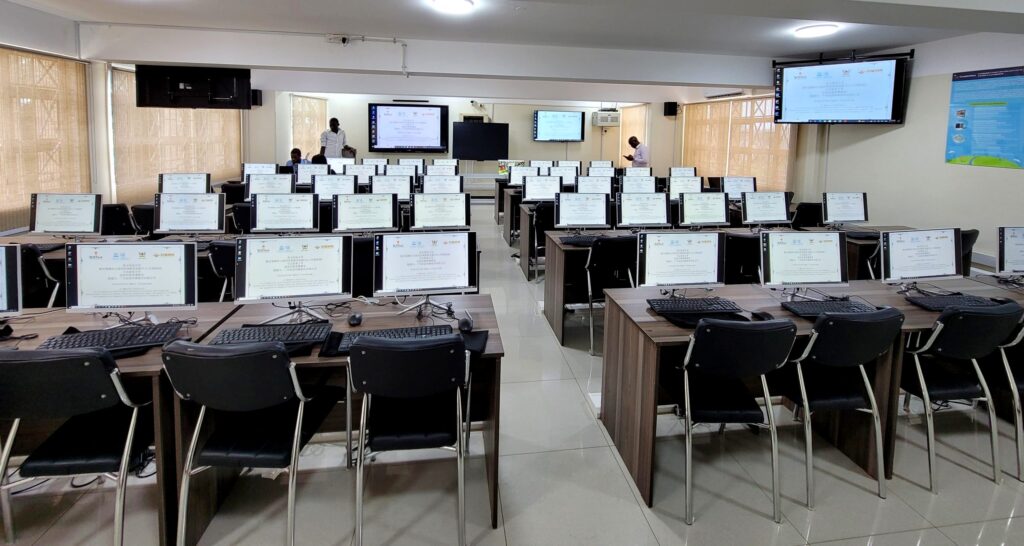 The establishment of the smart classroom system at Makerere University has been funded by the Chinese taxpayer and education technology companies (the UNESCO International Centre for Higher Education Innovation (ICHEI) and China's International Institute of Online Education) under the auspices of UNESCO.
The university has provided space and furniture, manpower, local experts, support team and salaries, cabling, electricity, internet, lighting, and security system among others.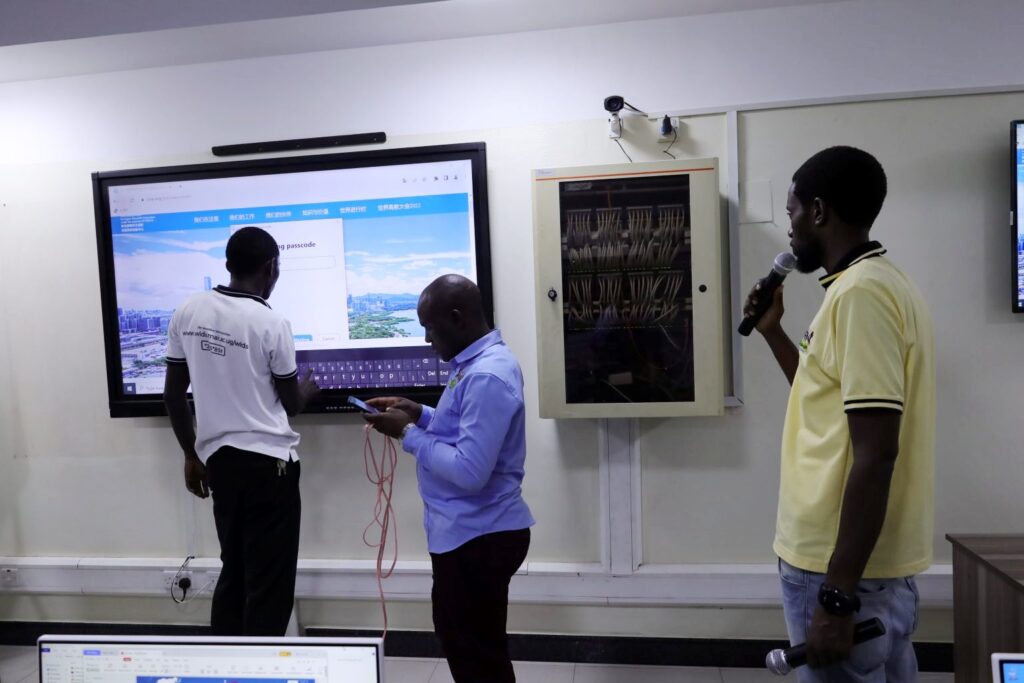 The Principal CoCIS, Prof. Tonny Oyana said, in 2018, Makerere University College of Computing and Information Sciences together with Create View Education Technology, UNESCO-ICHEI, and Southern University of Science and Technology, China signed a partnership agreement to collaborate in research, teaching, ICT industry, and community engagement activities.
"As a result of this partnership, we received a highly valued donation of Smart Classroom educational equipment. Our core three strategic academic Chinese partners (Southern University of Science and Technology, Shenzhen, China; International Centre for Higher Education Innovation under the auspices of UNSECO (ICHEI), Shenzhen; and Guangzhou's CreateView Educational Technology Co., Ltd.)." Prof. Oyana explained.
The Smart Classroom facility is going to be the first in the history of Uganda. The representative of the UNESCO International Centre for Higher Education Innovation (ICHEI) and China's International Institute of Online Education, Hassan Adeel Shehzad stressed that there are computer laboratories, good studios, and touch panels in Uganda's institutions but the smart room facility at COCIS will integrate all these, combined under one roof.
Hassan Adeel Shehzad is the program specialist and project lead of the Smart Classroom System. Adeel was at Makerere on 1st and 2nd September 2022 to engage the college leadership and staff to implement the Smart Classroom project and also ensure the last connectivity of the smart classroom facility at the CoCIS.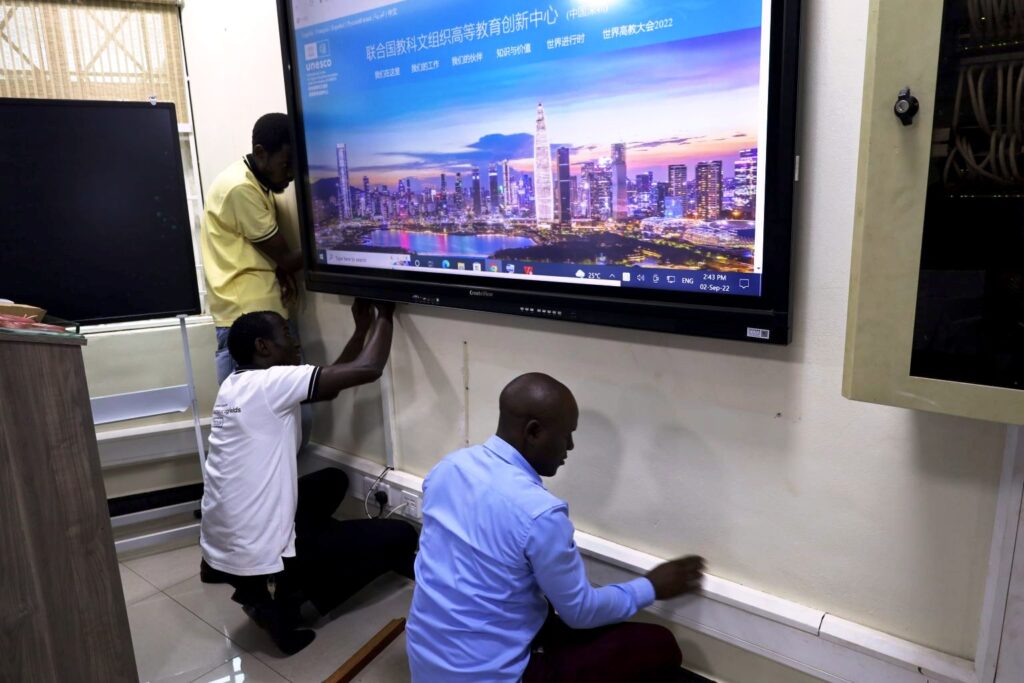 Shenzhen city, he said is trying to assist the rest of the countries in the world by matching the UNESCO mission and vision and bringing the city technological advantage, and integrating Chinese higher education massification experience.
He explained that the Smart Classroom is an infrastructure that is a combination of software and capacity-building training aimed at empowering universities not to be worried about the hardware but to help them bring the latest technology entrance to the higher education system through the Smart Classroom in the daily teaching and learning process.
"We are building a recording system for universities so that the teachers can record their lectures alone or the entire classroom lecture of students and the lecturer teaching.
Secondly, we are trying to broadcast the activities being conducted in the classroom to enable students away from campus and other cities and countries to join. Not only do we record the lectures, but also broadcast live on conference tools such as Zoom, Google meet, and Microsoft teams.
We are also promoting blended learning from the perception of UNESCO Higher education learning intending to promote SDG4 and our call is to assist higher education at institutional, government and policy level", the expert explained.
in Uganda, Adeel said, the target audience for the UNESCO- ICHEI Smart Classroom project are universities, teachers, and students to improve the quality of teaching and learning. Once fully established, the rest of the country, including government Ministries, departments, and Agencies will utilize the Smart Classroom for meetings, training, and workshops.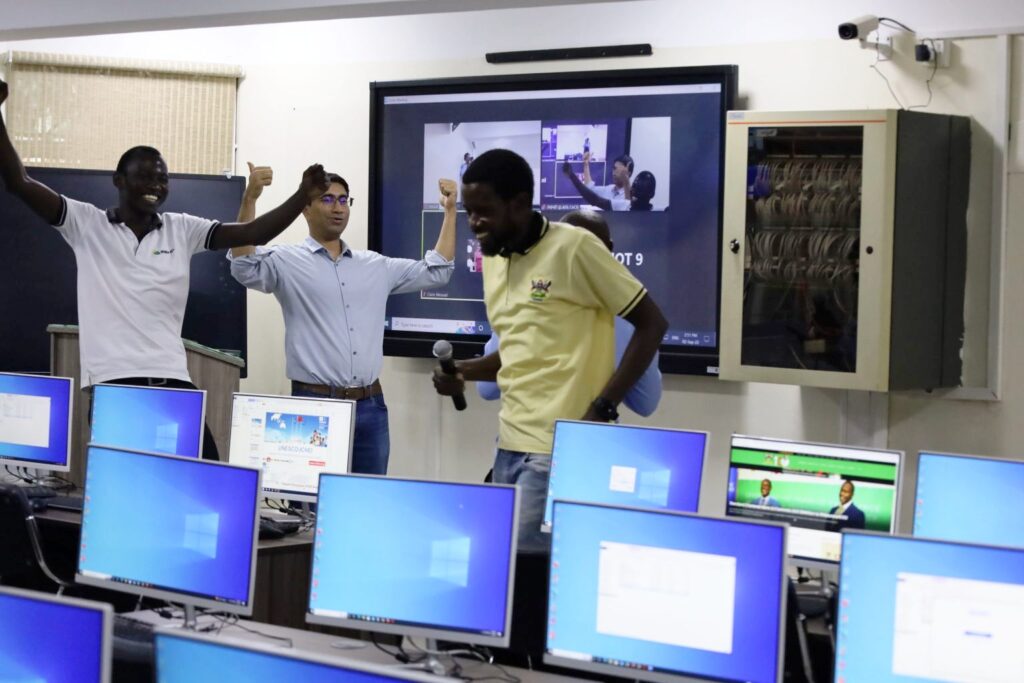 About the Smart Classroom project
By fully exploiting the potential of ICT, The International Centre for Higher Education Innovation under the auspices of (UNESCO-ICHEI) sets out to support the higher education system, improve education quality, and promote equity for education in the developing world. Joined by the Southern University of Science and Technology (SUSTech) and CreateView UNESCO ICHEI works with Makerere University to collaborative establish the Smart Classroom on its campus.
The project will bring together the Smart Classroom functions to the university education system to facilitate advanced learning and cognition, as well as cooperation and participation. It will also develop cooperative research among teachers and students to enhance the effectiveness of academic activities. The project also aims to enable university teachers, students, and technology to make necessary changes to ICT application activities to provide a solid foundation for ICT-driven higher education innovation. Through the provision of the Smart Classroom facility, UNESCO-ICHEI and CreatView will work closely with Makerere University to encourage the development and integration of online courses into the university's curriculum to address challenges facing education in Uganda.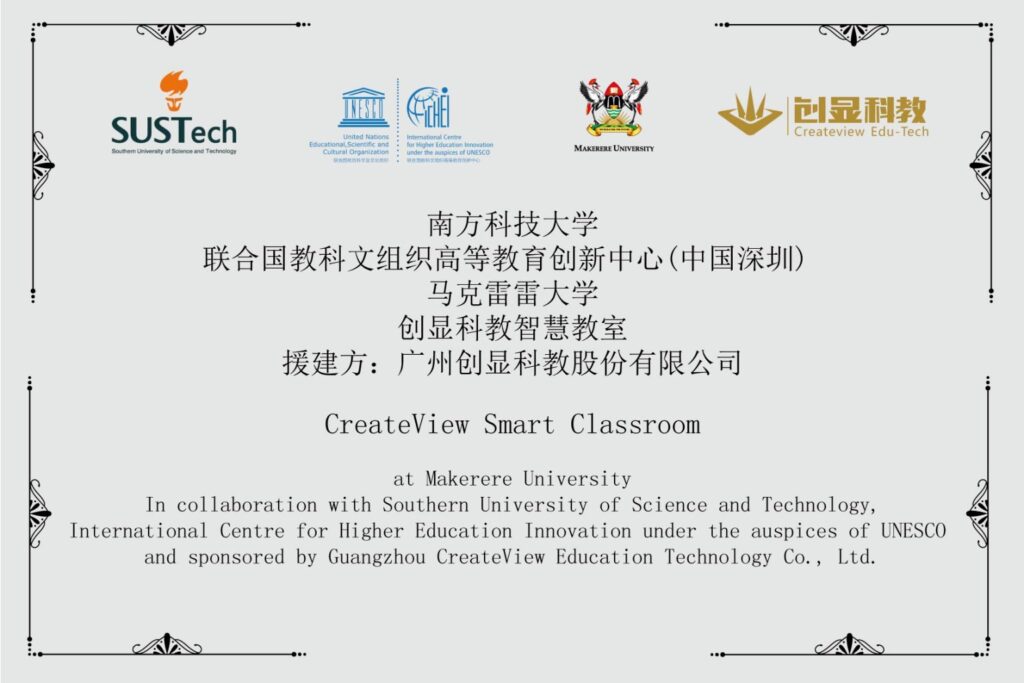 Ag. Heads of IT & IS Dr. Evelyn Kahiigi & Dr. Peter Nabende hand over office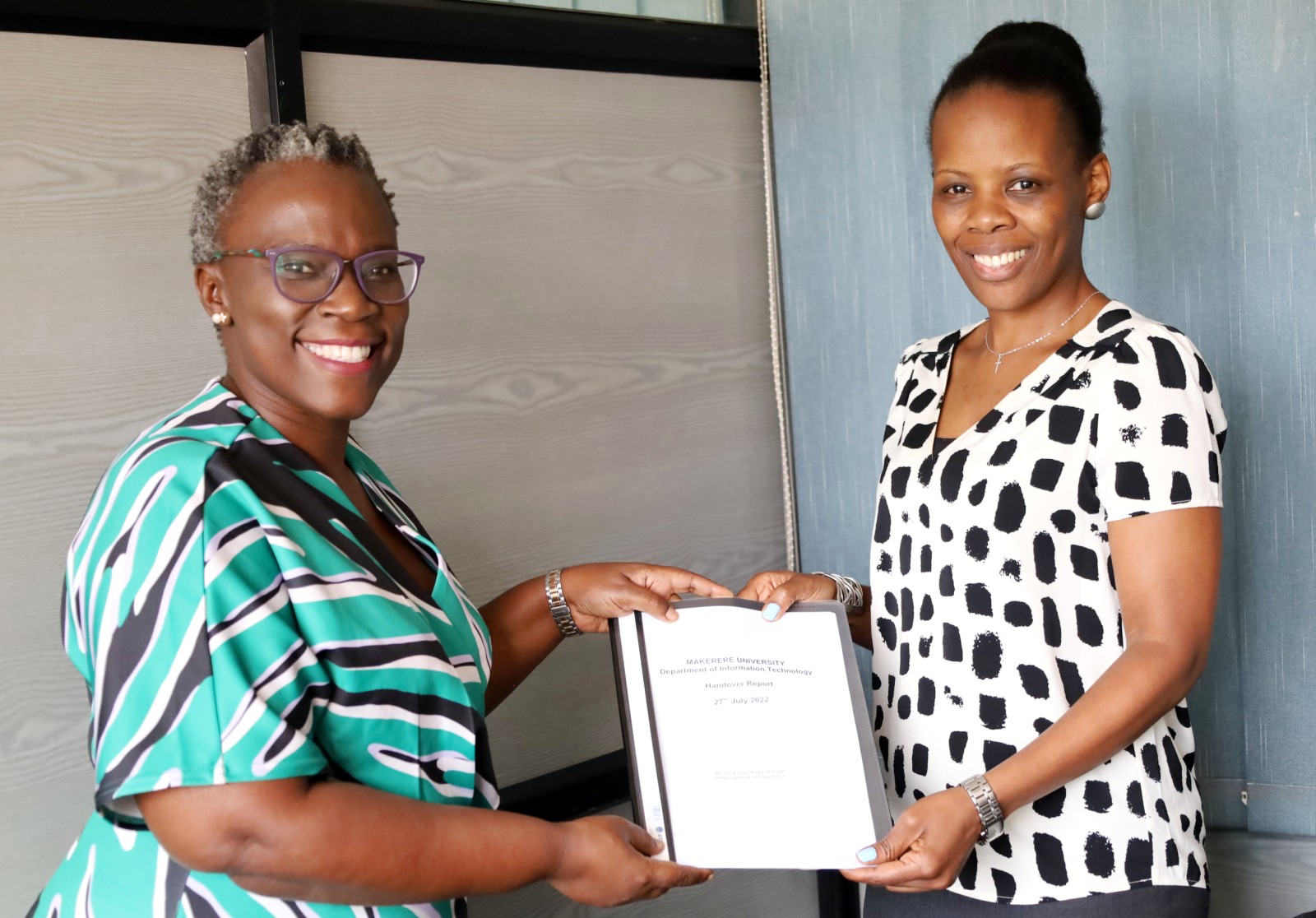 Two long time Acting (Ag.) Heads of Department from the School of Computing and Information Technology, College of Computing and Information Sciences (CoCIS) have handed over office to substantive heads.
Dr. Evelyn Kigozi Kahiigi who has served for eight years in Acting capacity as Head, Department of Information Technology (IT) has handed over the instruments of power to Dr. Fiona Tulinayo Penlope.
Dr. Peter Nabende who has served for nine years in Acting capacity as Head, Department of Information Systems (IS) has handed over to Dr. Agnes Nakakawa as substantive head.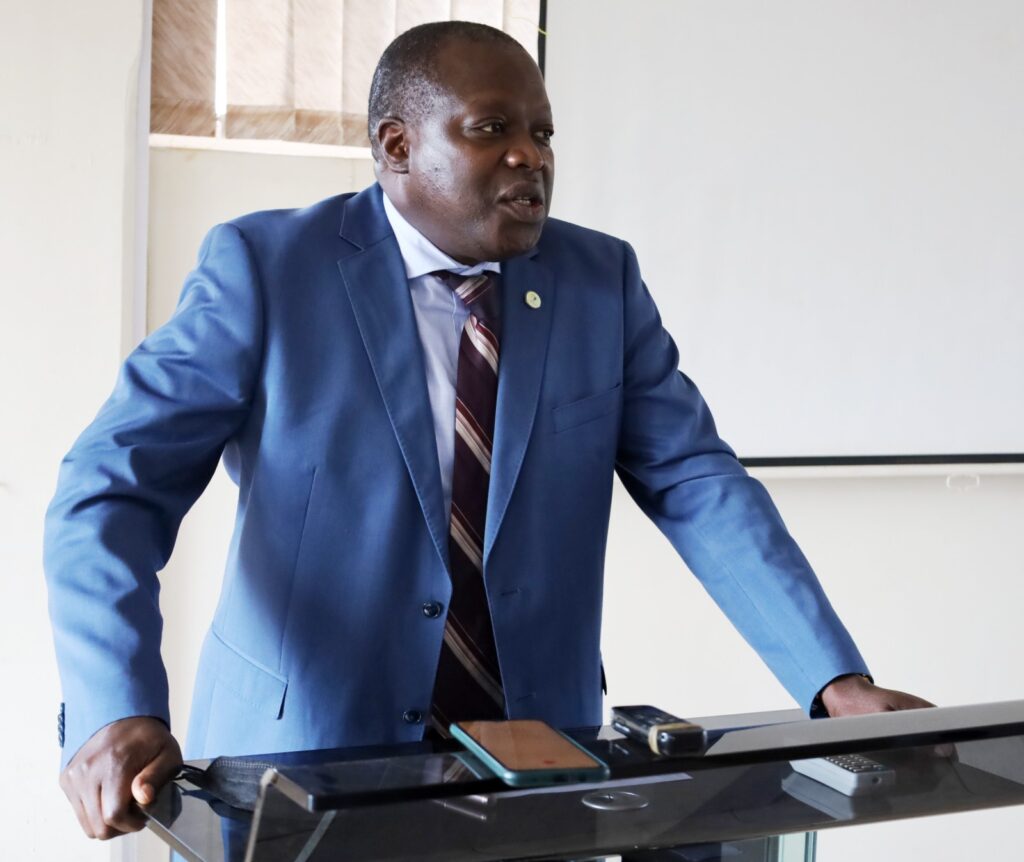 The handover ceremony for the duo was held on 27th July 2022 in the CoCIS Conference Room witnessed by the Principal CoCIS, Prof. Tonny Oyana, the Dean School of Computing and Information Technology Assoc. Prof, Gilbert Maiga, the representative from Internal Audit Mr, Aggrey Luwulizi, the Human Resource Officer, CoCIS Mr. Godwin Okiror, and staff from the college.
Prof. Oyana who described succession as part of life and management thanked the outgoing and incoming heads for offering themselves to serve the college. He noted that offering oneself for service is a public good and a challenge for all.
"You should have time for the college. There are three key responsibilities; Research – as you have to continue being a scholar; Teaching – a service that you offer to the nation to transfer knowledge to students; and thirdly Service to our country because God created us to serve him and others". Prof. Oyana advised.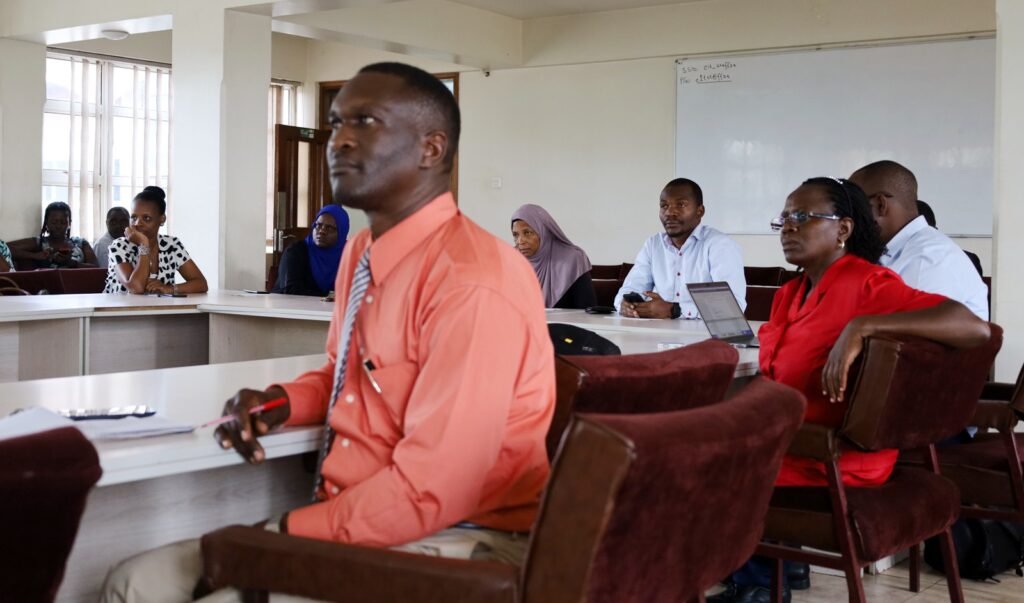 Prof. Oyana stressed that teaching is not a job but rather, a calling of transforming somebody's life and adding value. Whereas money facilitates teaching, the professor advised it should not be the primary motivator for staff.
"Thank you Fiona and Agnes for accepting to take on the responsibility to serve the College, Makerere University and Uganda at large. Allowances are important and will come, but, they should not be your primary motivation but to do good. When you leave office and you find you have uplifted someone, you will find happiness", Prof. Oyana counselled.
The Dean School of Computing and Information Technology Assoc. Prof. Gilbert Maiga hailed the college management for organizing the handover expressing hope that this would be the practice whenever there is change of office.
Prof. Maiga appreciated the outgoing heads for their dedicated services and sometimes serving outside the working hours. He equated the role of the heads of departments to the wheels on which the vehicle moves.
"I thank Evelyn and Peter for the job well done. The whole university depends on departments and I thank you colleagues for being good wheels in the university. They ensured students are admitted and graduate, so we are really very grateful for their services.
"To the incoming, It is a challenging assignment but we want to thank you for offering yourselves to serve and meet this challenge on behalf of the university. This university is a bureaucracy and in a bureaucracy, decisions are made by committees. A Department is so important in a way that once it decides, the Dean cannot overrule unless there is proper reason, which must be taken back for further consideration", he added.
Outgoing Heads of Department speak
Outgoing head Department of Information Systems Dr. Peter Nabende thanked God for keeping him healthy and available to serve under different Principals, Deans and Administrators who accorded him support with different but effective styles of leadership and management.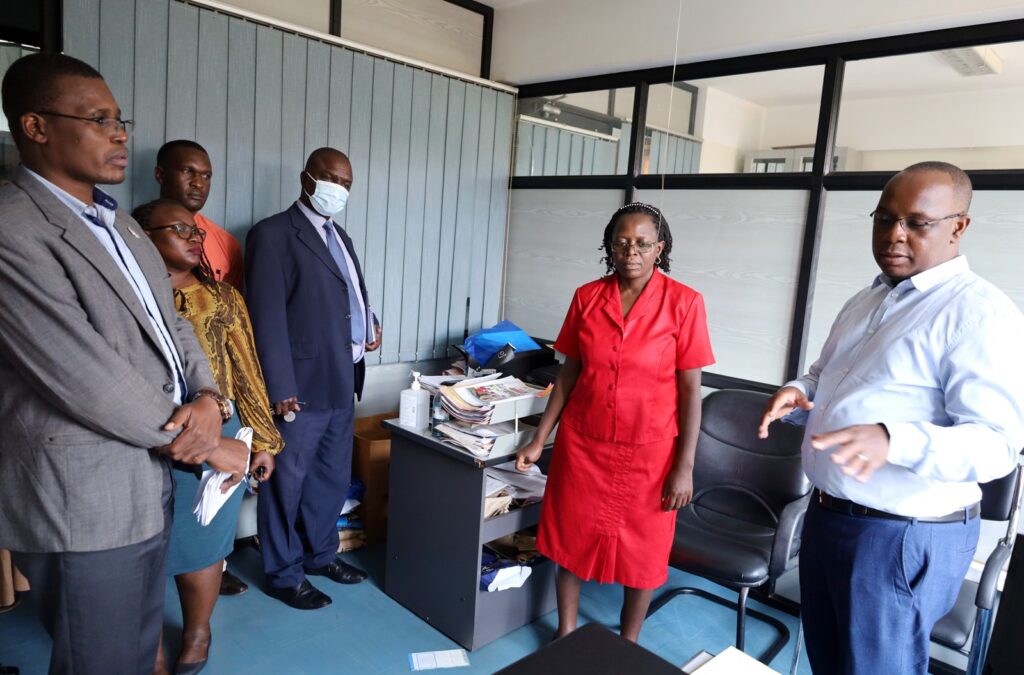 "I did substantive work in acting capacity as no one was willing to take up the substantive position but I am glad Dr. Agnes Nakakawa has accepted to take over. I appreciate the work by my colleagues, they have been resourceful, hardworking and supporting the department and university in different roles such as internship coordination, handling graduate programmes, examinations, teaching and research work", Nabende appreciated.
The outgoing head Department of Information Technology Dr. Evelyn Kigozi Kahiigi thanked the office of the Principal, the Dean and Administrative officers for the guidance and mentorship during her eight year tenure noting that by the time she took over, the department had only one associate professor and one lecturer but many staff have ascended in their academic ranks.
"In eight years, I have been able to have an opportunity to act as Dean while he was on sabbatical leave, had an opportunity to serve as examination coordinator and I did a good job and all structures were put in place. The university adopted one of the forms I developed for non-registered students," she reported.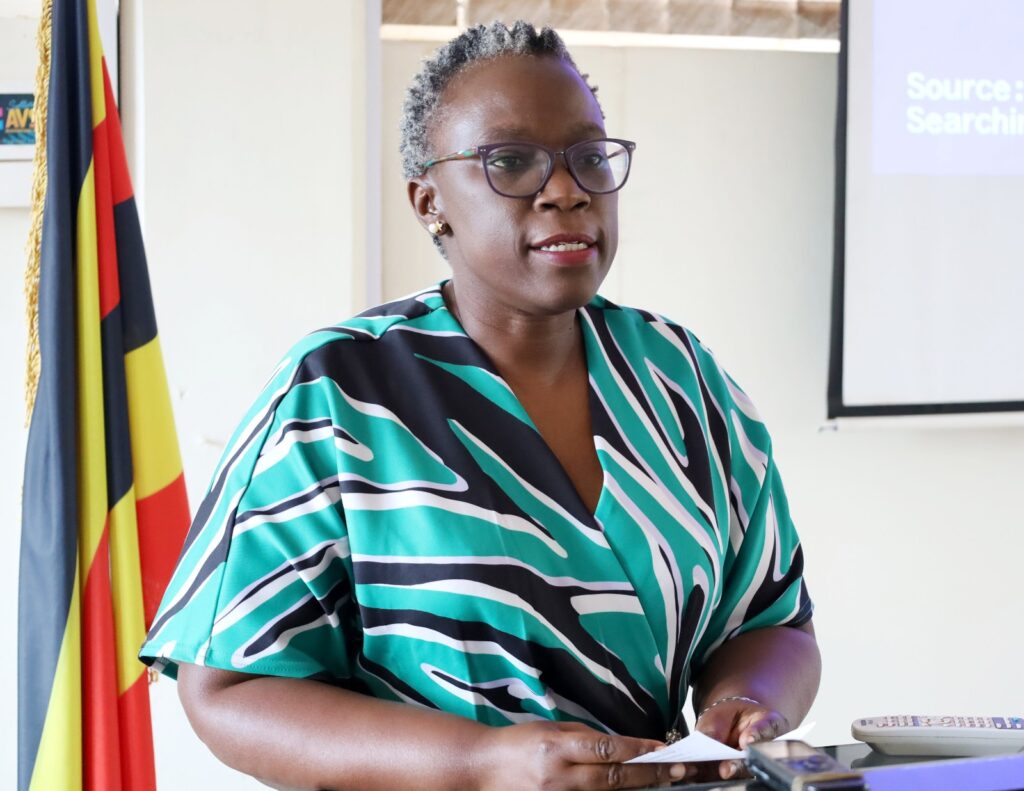 Dr. Kahiigi also said as only female dean on the fourth floor, all cases of students in need of counselling came to her door adding that, this gelling provided her an opportunity to connect with students across the school through an open door policy.
"Also God and family. As head you are everybody's person and in so doing the family suffers. I thank my family for the support and God who has guided and given me grace to lead a wonderful team till today", Dr. Kahiigi said.
Kahiigi informed the successor that the most challenging time for the head is during graduation when parents and students are excited and expressed the need for proper coordination and being available to support the students.
Staff hail outgoing heads
Speaker after speaker, praised Dr. Evelyn Kahiigi and Dr. Peter Nabende for their exemplary service and humility.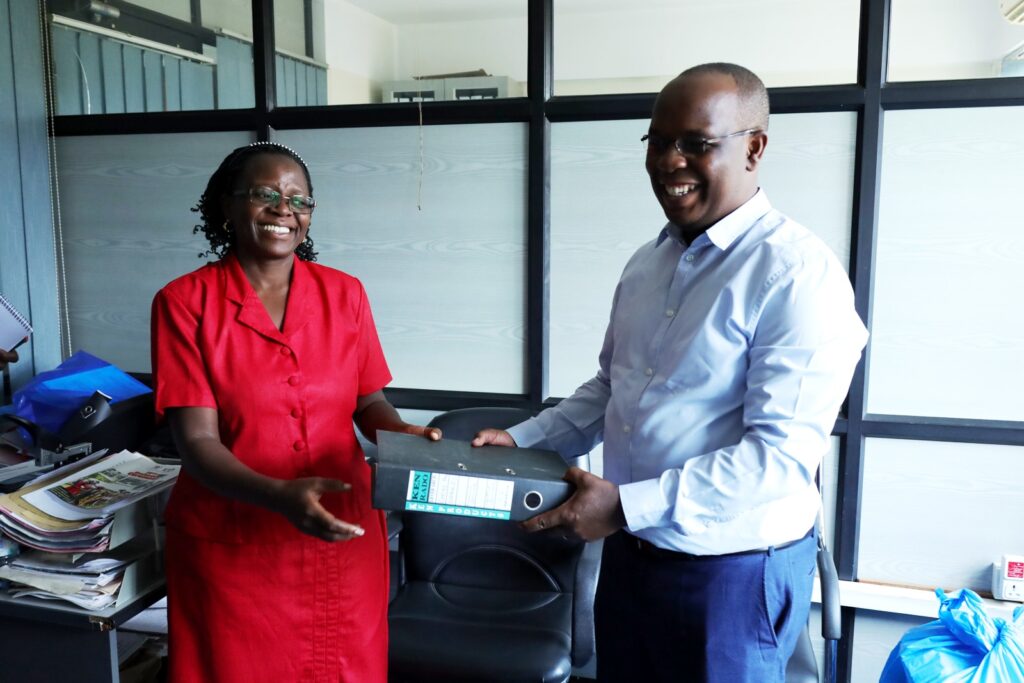 "These are people who have stood the test of time working in acting positions and they have given us hope that if appointed to a higher office, they can handle", Dr. Agaba Joab said.
The departments have not found better and exceptional heads. Your commitment to work has motivated us. Dr. Evelyn is a mother and we thank you for mentoring us and we commit our unwavering support to the in-coming Head.
In Peter, we also found a very responsible person, I felt at home that we had two heads of department to consult anytime and were available physically and on phone", said Dr. Annabella.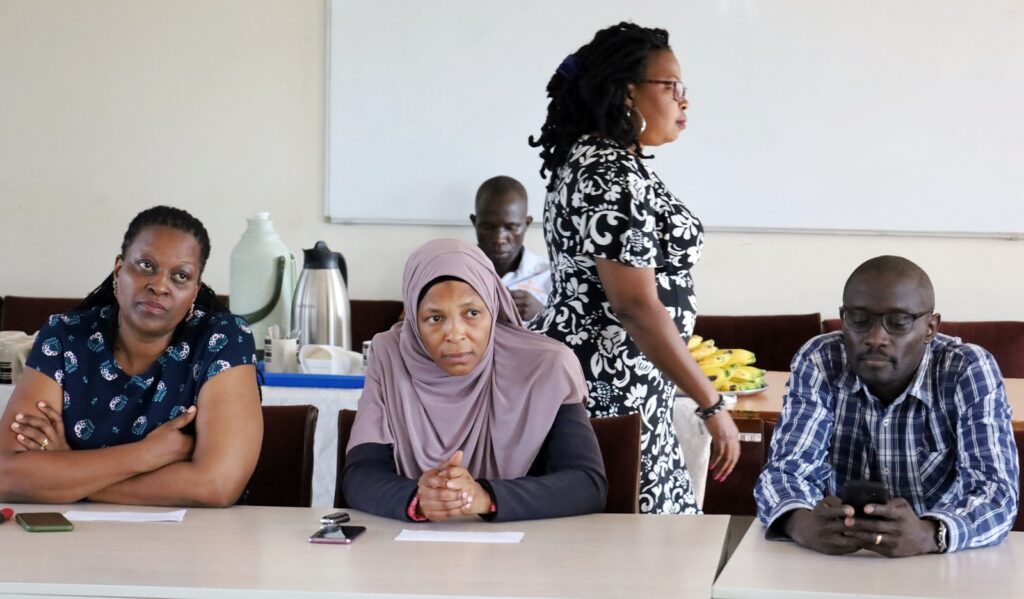 "It is encouraging to continue having female Heads of department. I thank the outgoing head Dr. Evelyn who has been a parent and at times of need would welcome you to her home to fix a problem. Dr. Fiona, you have our support.
"Peter, you are very flexible even in times of pressure you always found a way of calming down the situation," Another one said.
New Heads of Department accept the appointment
"I am accepting the role. I will not chicken out. I am not an administrator but a teacher by calling. I appreciate the Principal and all colleagues who have been calling upon me to take up the administrative role", Dr. Nakakawa said, thanking the outgoing head and staff for the support and the university management for trust.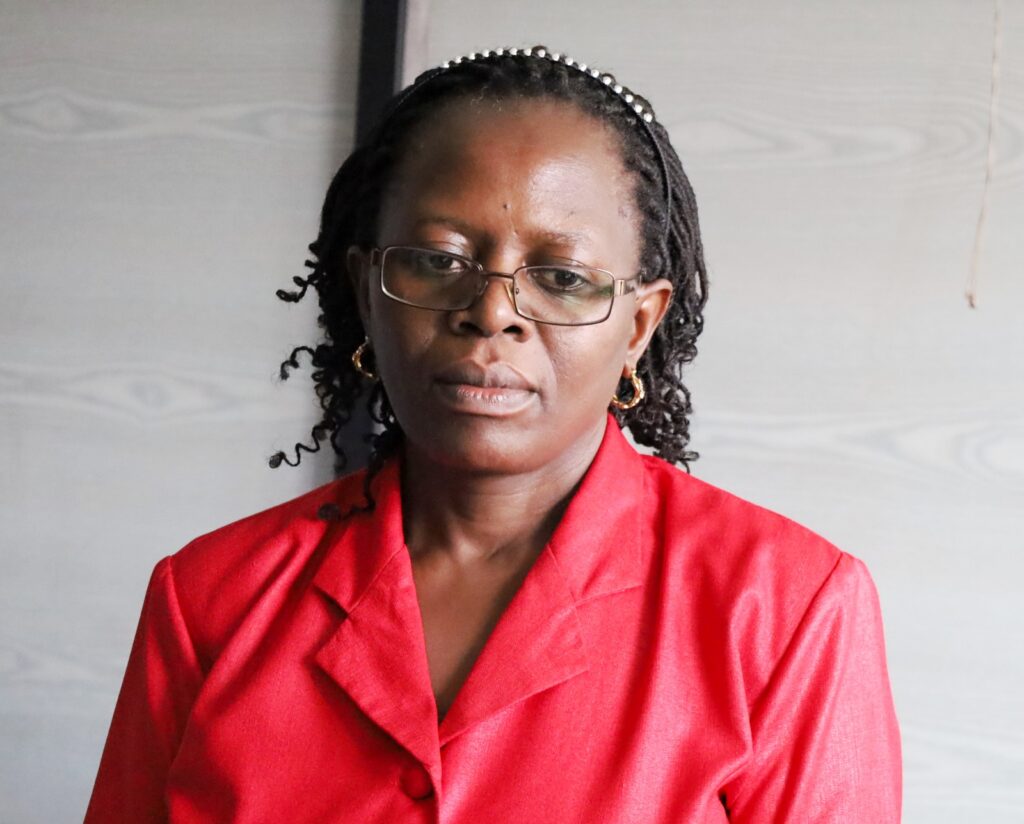 "I want to say, I accept. I thank the University for entrusting me with the responsibility. I am not threatened by words. Let me experience and see how it is." Dr. Fiona Tulinayo Penlope said, pledging that she will deliver.
About the new Heads of Department
Dr. Tulinayo Fiona Penlope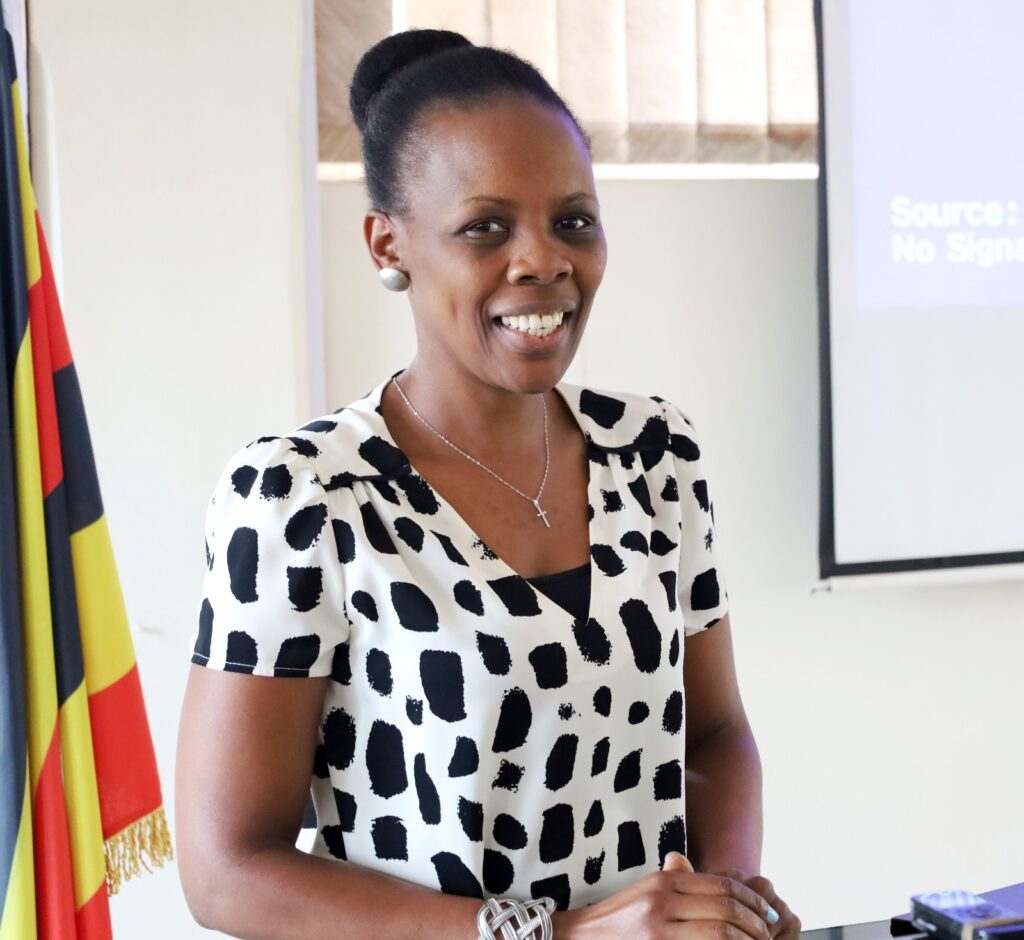 Fiona Tulinayo is a Lecturer at the School of computing and Information Science, Makerere
University. Dr. Tulinayo holds a PhD in Information Systems from Radboud University,
Nijmegen in the Netherlands; a Master of Science in Computer Science and a Bachelors of Industrial and Fine Arts from Makerere University. She specializes in systems development and computer graphics designing. Dr. Tulinayo has also undertake several trainings including scientific writing from University of Maastricht Language Centre, business process management from Vught, and Information Knowledge Systems organization from Zeist School for Information and Knowledge Systems in The Netherlands. Dr. Tulinayo has also specialized competences in modeling including; conceptual and domain modeling, system dynamics modeling, method engineering and process modeling. Further, she is an astute researcher, collaborator, technical and scientific writer with specialized abilities in handling institutional and development processes and management. Fiona has also provided several technical and institutional capacity development and support to the Ministry of Justice, Uganda and the Monitor Publications in Uganda.
Dr. Agnes Nakakawa
Agnes Nakakawa is an Information Systems professional and a Statistician. Since 2004, she has been involved in academia where she has proficiently lectured curriculum in the field of Computing and IT. She is also a diligent researcher in the Department of Information Systems at the School of Computing and IT. Nakakawa Agnes holds a PhD in Information Systems (Enterprise Architecture and Collaboration Engineering) from Radboud University Nijmegen (The Netherlands). Her PhD research involved developing a process/method that enterprise (IT) architects can use to deeply involve and collaborate with organizational stakeholders during the creation/design of baseline and target enterprise architectures. During her PhD research, she closely collaborated with several enterprises in Uganda. Dr. Agnes Nakakawa also holds an MSc. (Computer Information Systems). Her Masters research involved developing a spatial decision support tool that can be used to locate suitable landfill sites for municipal waste management in Wakiso and Kampala districts. She also holds a Bachelors degree in Statistics (Statistical Computing) from Makerere University.
Jane Anyango is the Principal Communication Officer, CoCIS
Amity University: Call For Applications July 2022 Intake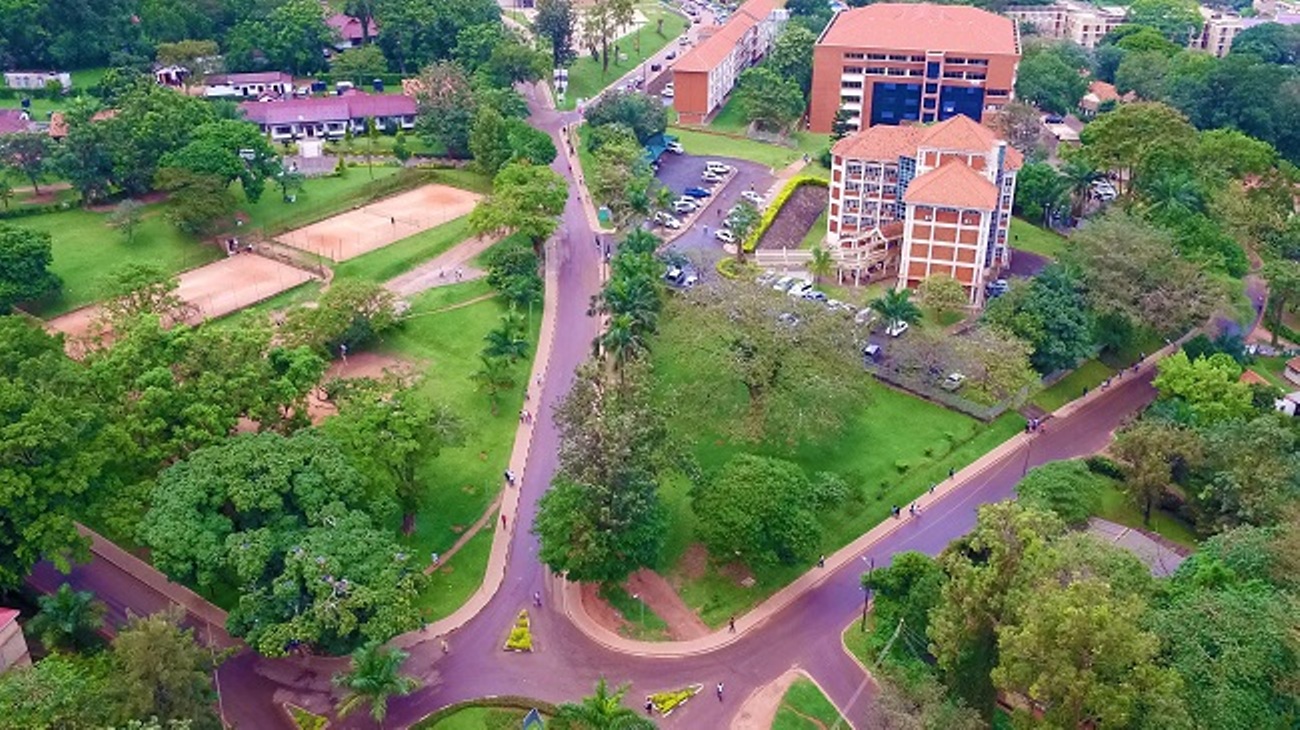 In partnership with Amity University (AUUP), Makerere University (College of Computing and Information Sciences-CoCIS) has been offering e-Learning courses (Bachelor's degrees, Master's and Post-graduate certificates) for the last over 10 years under the Pan African e-network project on behalf of the Uganda government, Indian government and African union.
Now under a new Partnership M.O.U since inception in the year 2018. We offer a variety of courses tailored for convenient and continued education to students in East Africa unable to attend university physically, using modern information communication and online technologies from AUUP and state-of-the-art e-learning technology. The degrees will be awarded to successful candidates by Amity University.
Please see Downloads for course details and the application form.
ADMISSION REQUIREMENTS:
Master and Postgraduate programmes – Minimum is a Bachelor's degree in any discipline.
Bachelor programmes – Minimum is two (2) principal passes at 'A' level.
APPLICATION PROCEDURE:
Pick an Application Form (50,000 UGX) and banking details: ACCOUNT NUMBER: 9030014896898, ACCOUNT NAME: COLLEGE OF COMPUTING & INFORMATION PROJECTS. – STANBIC BANK. (ANY BRANCH IS OK.)
Submit together with photocopies of certified transcripts, certificates, two passport size photos, and a copy of your National ID and Passport (Mandatory for all applicants)
PLEASE NOTE:
All students are required to pay not less than 80% of the tuition fees before registration and enrollment.
There are two intakes in a year: January Intake and July Intake
Application deadline for July intake is Friday 15th July, 2022
For additional details contact:
The Front Office, School of Computing and IT, Block A
Phone: +256 788 864870 OR +256 703 147449 (WhatsApp)