Mak signs Agreement with CIVIS-An Alliance of 10 European Universities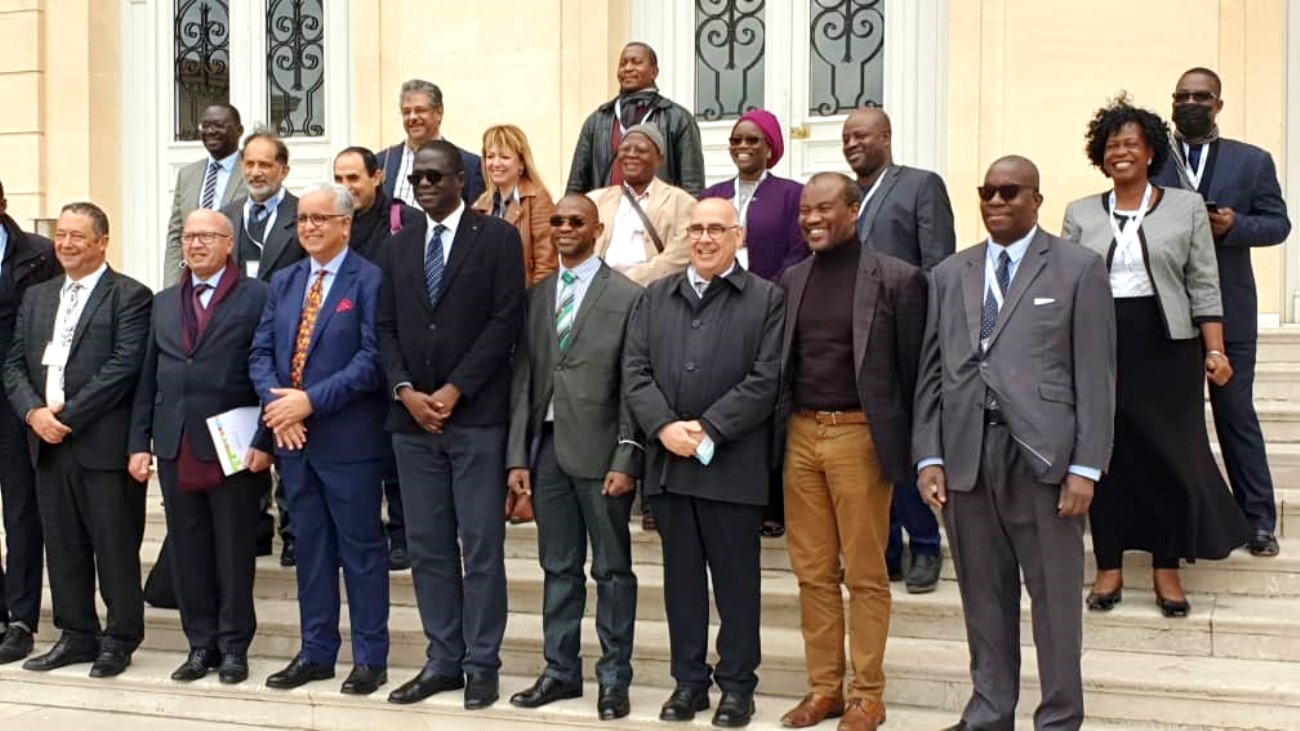 Introduction
The Deputy Vice Chancellor (Academic Affairs), Associate Prof. Umar Kakumba, together with the Deputy Director Directorate of Research and Graduate Training (DRGT), Associate Prof. Robert Wamala and the International Relations Officer, Ms Martha Muwanguzi attended an event , New Horizons for a European –African Partnership at Aix-Marseille University, France. The event was on the invitation of the Vice –President of International Relations of Aix-Marseille University. Held from 8th to 12th March, 2022, the event was organized by CIVIS ; a European University Alliance – and punctuated by conferences and workshops with a focus on importance of the Alliance in strengthening Europe-Africa partnerships.
The Opening ceremony was held in the Amphi Gastaut. the Main Hall of Aix Marseille University. In his welcoming remarks, the Rector Aix Marseille University, Prof Eric Berton was delighted to receive participants especially those from Africa. CIVIS wants to create socially justifiable partnerships and Africa is an essential part of the Alliance with the European universities.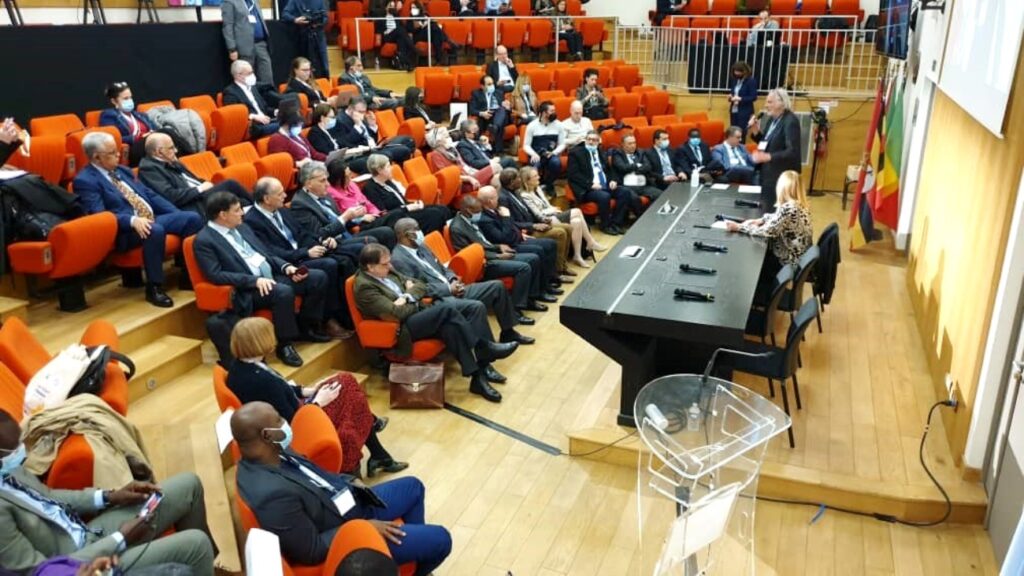 The Director of Strategic Projects and Networks at Aix Marseille, Ms. Camille de Garidel-Thoron introduced the participants to CIVIS. This was followed by another presentation by the Coordinator, CIVIS African and Mediterranean partnerships, University of Tübingen, Germany, Dr Christian Möllman.
Background to CIVIS-A European Civic University
In his remarks, the Coordinator explained that CIVIS is a European Civic University formed by the alliance of ten leading research higher education institutions across Europe namely: Aix-Marseille Université (France); Universite of Bucharest (Romania); Sapienza Universitá di Roma (Italy); Stockholm University (Sweden); Université libre de Bruxelles (Belgium); Universidad Autónoma de Madrid (Spain), Eberhard Karls Universitӓt Tubingen (Germany), University of Glasgow (United Kingdom); The Paris Lodron University of Salzburg (Austria) and the National and Kapodistrian University of Athens (Greece).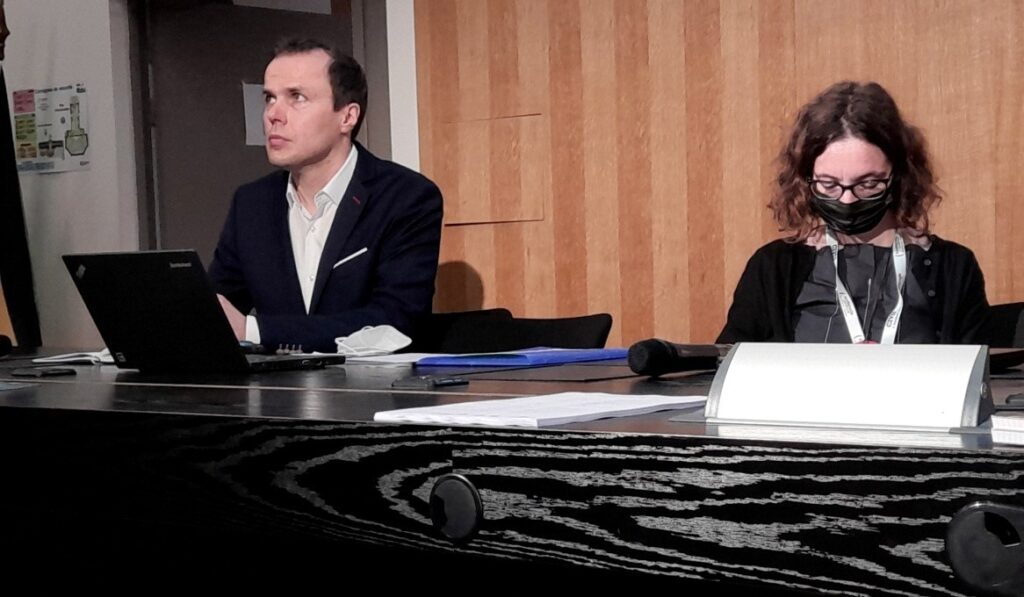 The Alliance brings together a community of more than 470,000 students and 58,000 staff members including 35,000 academics and researchers. The CIVIS member universities actively contribute to the social, cultural and economic activities of the urban environments they are situated in and also promote inclusiveness, gender equality, non-discrimination and social equity. CIVIS strengthens interactions, knowledge production and skills amongst its members and with citizens, the communities, businesses, social and cultural associations. These interactions help reduce inequalities, increase access to quality training and opportunities for students and staff.
CIVIS is governed by a Board of Rectors, headed by a President and two Vice Presidents who make decisions. It has a Steering Committee headed by the President and a CIVIS Administration with a Project Team. There are three councils namely, Global Participant Council, Global Student Council and a Global Consultative Council.
Alliance between CIVIS and African Universities
Humanity now faces global problems such as climatic change, diseases and epidemics, unplanned cities and settlements, to mention but a few. It is important to note that these challenges cut across borders and continents. Therefore, collaboration and partnerships with African Higher Education Institutions (HEI) would be crucial and important to establish. It is on this basis that particular African universities were invited by CIVIS to participate in the events with the aim of extending the partnership to the African continent. Six universities were invited: (i) Makerere University (Uganda); (ii) University of Sfax (Tunisia); (iii) University of the Witwatersrand (South Africa); (iv) Université Hassan II de Casablanca (Morocco); (v) Universidade Eduardo Mondlane (Mozambique), and (vi) Université Cheikh Anta Diop de Dakar (Senegal).
The collaboration and partnership broadens the network for student and staff mobilities as well as study visits. Further, it also supports equitable research partnerships in higher education agreed upon in the European Union and African Union Innovation Agenda which opens up new channels for South-South cooperation. University partnerships have also become powerful vehicles for promoting civic and democratic engagement as well as international economic development.
The Vice Chancellors in the African countries presented information about their universities, including identification of areas where they could work together with the European counterparts in the Alliance.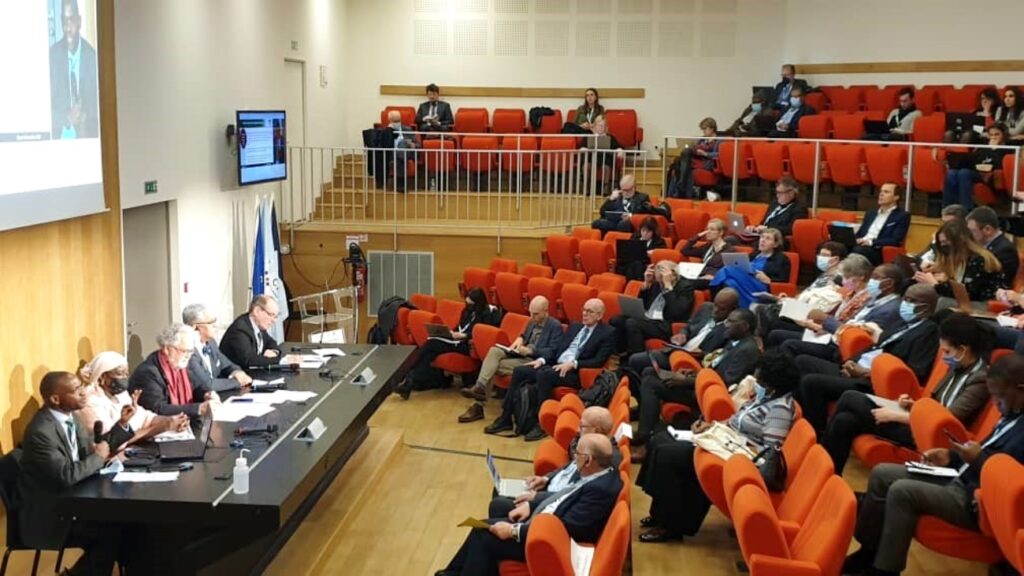 In his remarks, the Deputy Vice Chancellor (Academic Affairs), Associate Prof. Umar Kakumba thanked the organizers of the event and the invitation extended to Makerere University in particular. He supported the idea of a European-African Universities partnership and believes that it will contribute to the Africa Agenda 2063 and its attendant action plan. The aim should be to support research collaboration in selected fields among Africa and the member universities and to strengthen the research infrastructure at the member universities such as Science laboratory and training equipment; research in agricultural value addition and food security; infrastructure planning and management; research in public health and infectious diseases management as well as research in refugee and migration issues.
Prof. Kakumba emphasized that signing an MoU is a great step in the right direction. This should follow a statement of clear roles and responsibilities, and mutual benefits. Furthermore;
There is need to plan big but start small.
There should be options of choosing a low cost, simple activity with high impact such as seminars, workshops, regular partnership meetings, student/staff exchange to give partner institutions a chance to learn about each other's systems, processes and stakeholders.
There is need to plan and understand the individual institution's responsibilities and obligations in the partnership and set up timelines, deliverables and milestones.
It is crucial to establish exactly who will be involved, how communication should happen and what decisions need to be taken in the short term.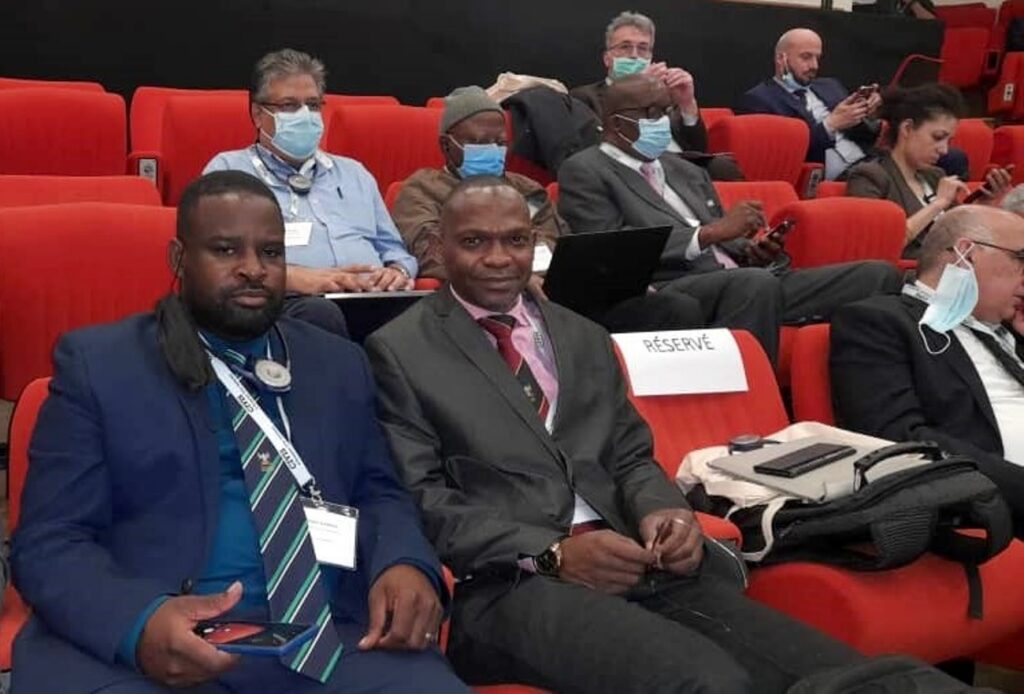 Following presentations by all the six African Universities, a discussion was made to explore common grounds on how the European Alliance can serve African partners. In his remarks, Associate Prof. Robert Wamala emphasized the need to document the roles and expectations of the African in the Alliance. In his remarks, Robert Wamala noted that Universities in the CIVIS Alliance were at a higher advantage in regards to research capacity when compared to the African counterparts. Therefore, the need to build an equal partnership in an unequal world needed to be prioritized.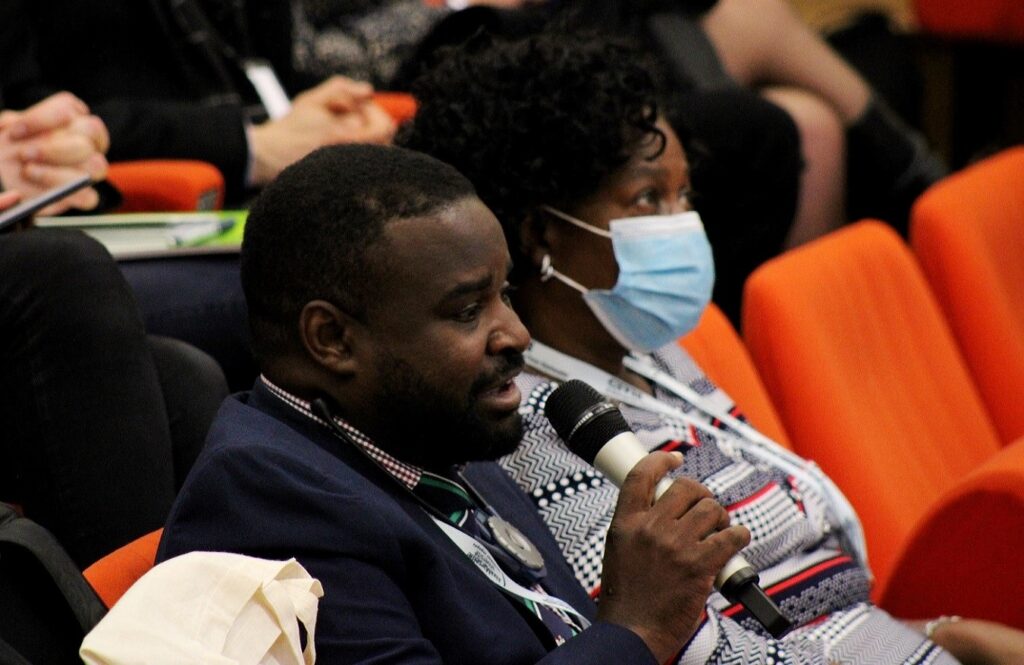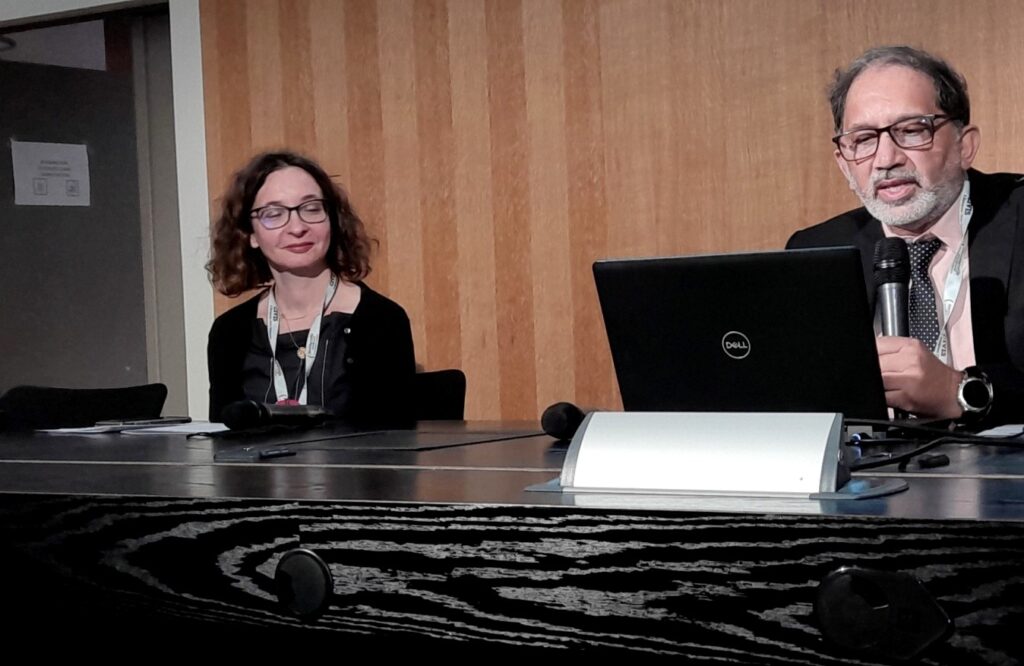 Expectation(s) of the Collaboration
Collaboration in CIVIS is organized around hubs in five multidisciplinary research areas linked to CIVIS values where multiculturalism and multilingualism are encouraged and emphasized , working together to address UN Sustainable Development Goals. The four Hub Chairs made presentations of respective hubs: (i) Hub One focuses on Climate, Environment and Energy; (ii) Hub Two focuses on Society, Culture and Heritage; (iii) Hub Three focuses on Health; and (iv) Hub Four focuses on Cities, Territories and Mobilities. Hub Five is yet to be established. Activities in the Hubs include webinars, workshops, summer schools, field camps and course offerings. Each Hub must have at least three or more CIVIS universities.
All participating universities agreed that there was need to move from unilateral projects to multilateral partnerships and provide input into AU-EU Innovation Agenda and establish advanced study centres. It was noted that in order to have successful international partnerships, equity, trust, transparency and mutual respect for the needs and interests of partners were key to their success and sustainability.
Research collaboration is very important with European universities. The funding received is normally from Erasmus+ but there is need to move further to funding agencies that provide support for education such as CIVIS. It was further noted that mobility and exchanges of students and staff is there to stay and cannot replace human interaction, and other forms of education need to be developed and blended with virtual mobility. Furthermore, what is good for our students is good for our partnerships"Together we are stronger". In this partnership, there is need to have a joint practical collaboration by "Building an equal partnership in an unequal world"
Signing of Agreements
At the end of the three- day conference, the Vice Chancellors of the African universities signed a Strategic Partnership Agreement with CIVIS (A European Civic University Alliance) to lay a foundation for collaboration in research and education focusing on societal challenges, mobilities and institutional development.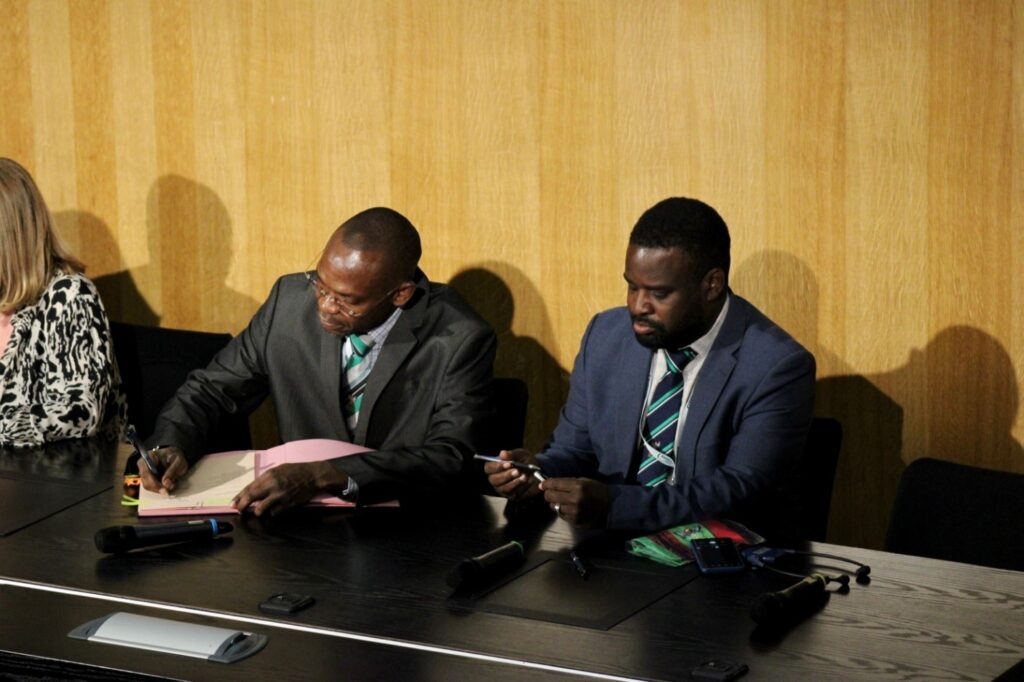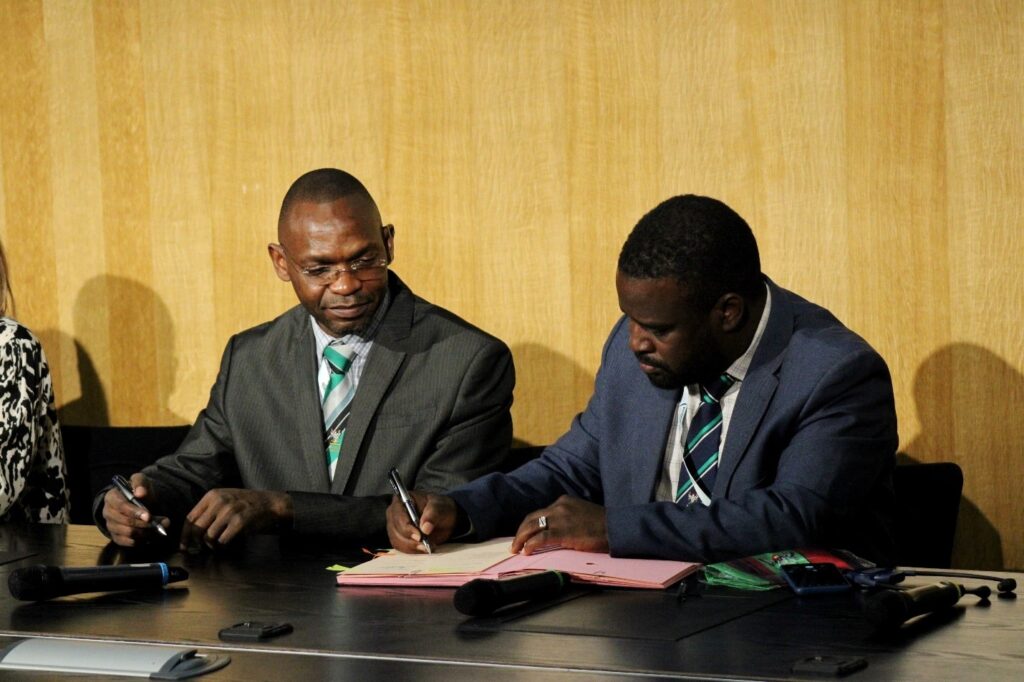 Similar to the rest of the African Universities, Associate Prof. Umar Kakumba presented the expectations of Makerere University from the Alliance. These included, but were not limited to the following:
Potential for staff and student mobility within member universities in the Alliance
Development of joint degree programs around the hub themes
Mobilization of international funding for research
Cross disciplinary activities including workshops, seminars and Conferences
Improving research infrastructure in partner universities in the Alliance
Photo Gallery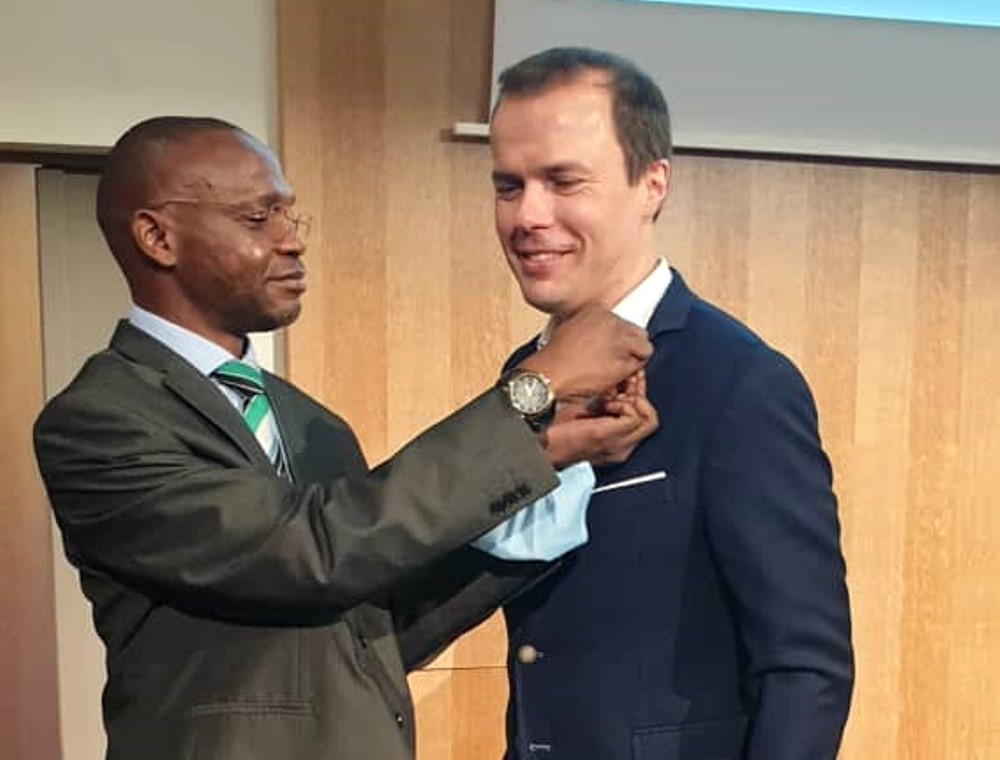 ---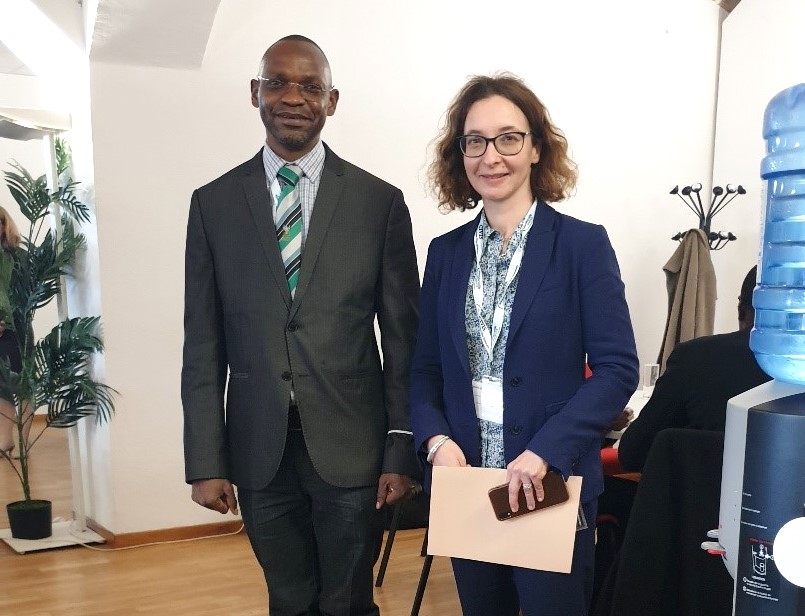 ---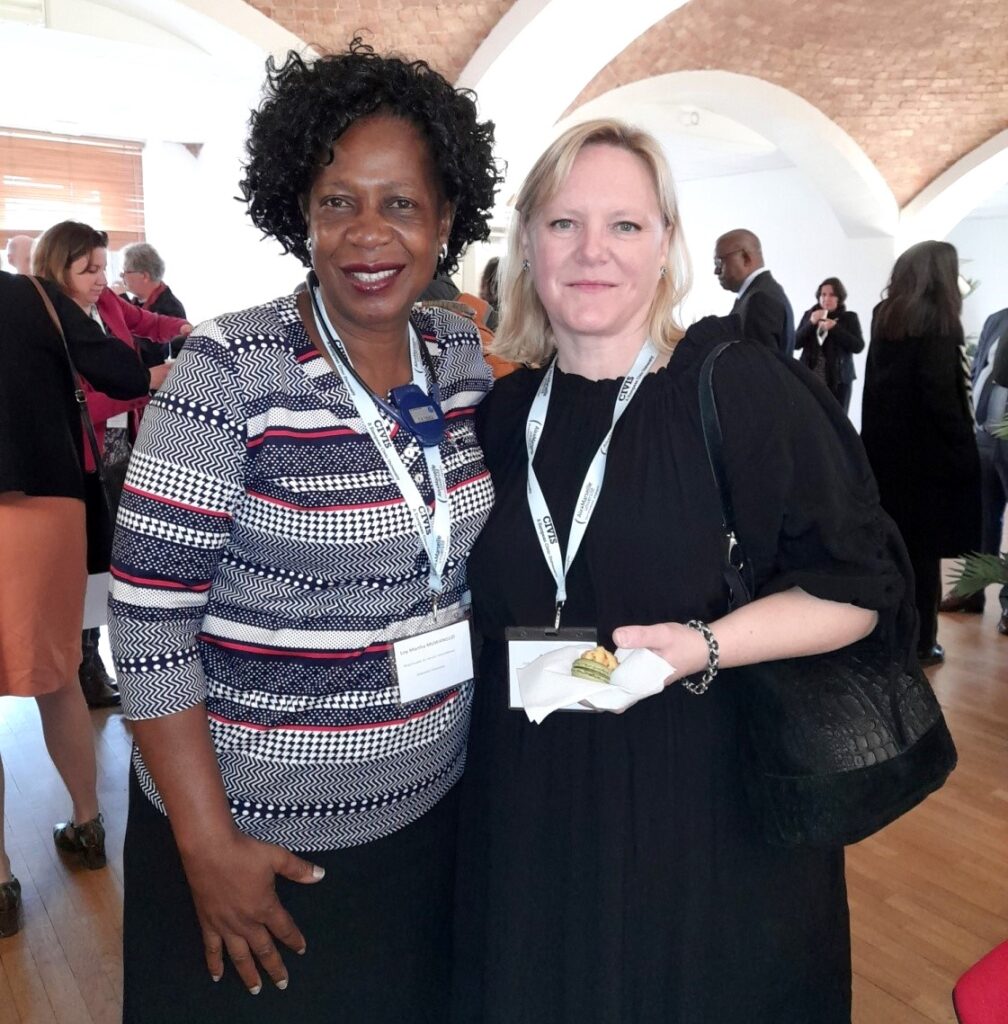 ---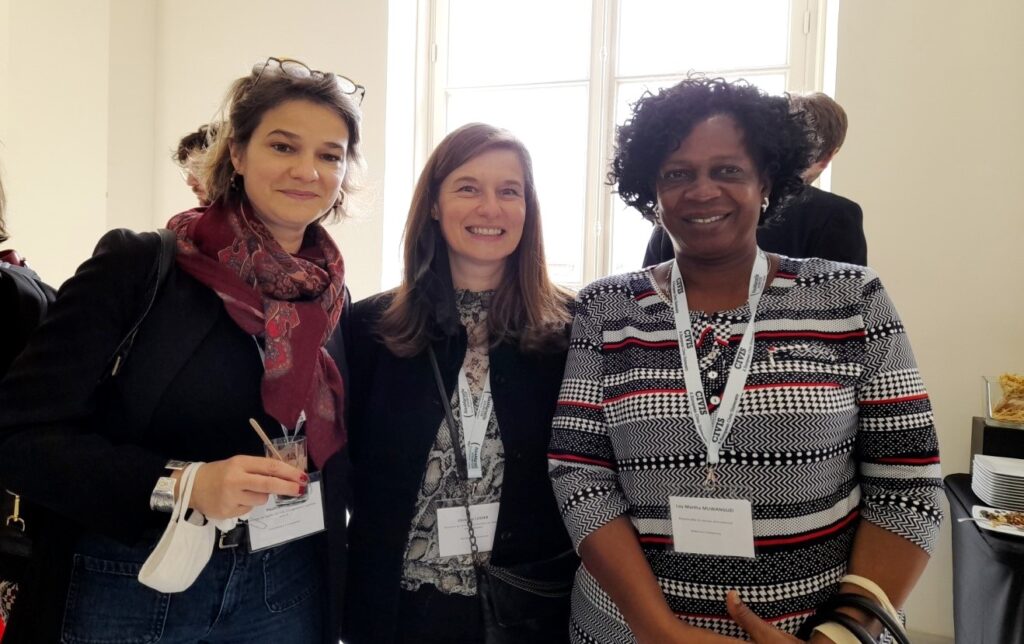 ---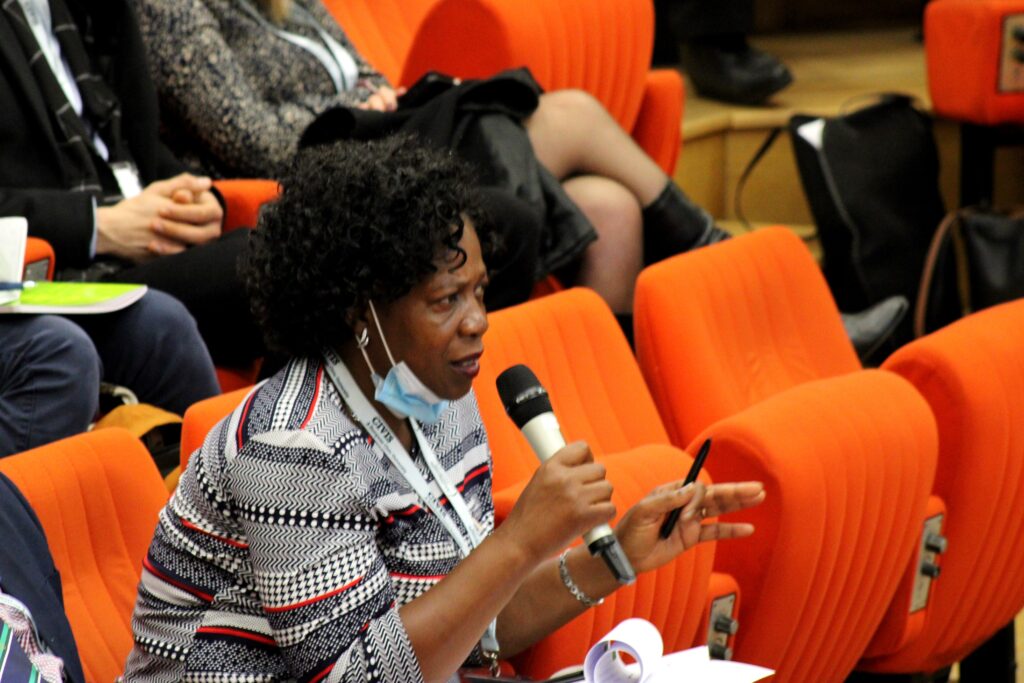 Compiled by Ms. Martha Muwanguzi, International Officer, Makerere University
Innovations using low cost locally available materials for point of use water treatment system unveiled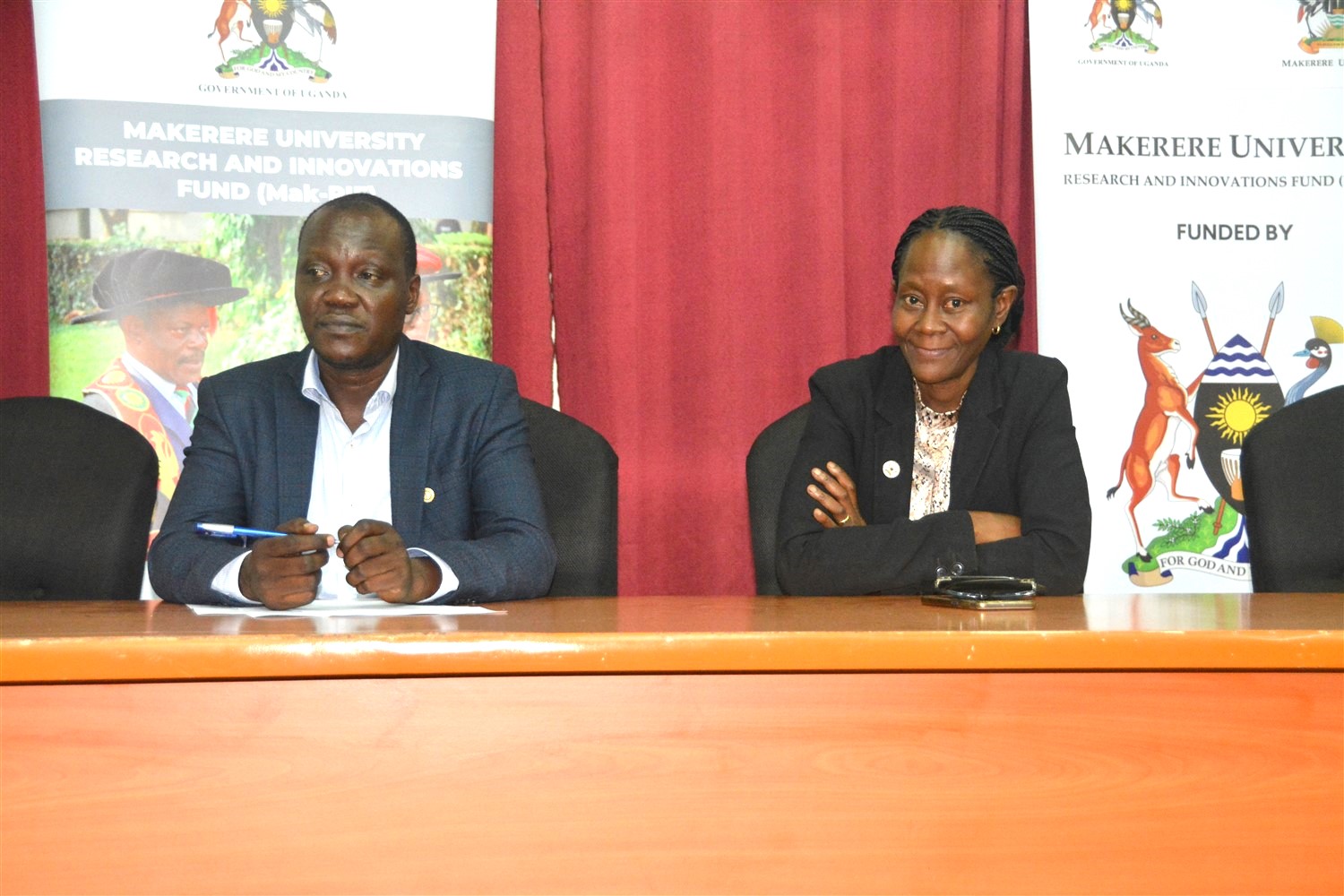 The College of Engineering, Design, Art and Technology (CEDAT) conducted a Research Dissemination of two studies aimed at the Development of Materials for point of use water treatment systems.
The investigations were conducted by a team of researchers comprised of P. W. Olupot, H. M. Kalibbala, E. Menya, G.M. Wangi, J. Jjagwe, J. Wakatuntu, M. Turyasingura, R. Walozi, C. Kanyesigye and R. N. Kulabako.
The dissemination event held on Wednesday 29th November 2023 follows the successful completion of two MakRIF supported Research projects namely; Development of rice husk based granular activated carbon for point-of-use water treatment systems and Development of zeolite-based nanocomposite filters for drinking water treatment.
Apac District gains from CEDAT's Research on Piloting a Rural Broadband Connectivity Model and Efficacious patient management system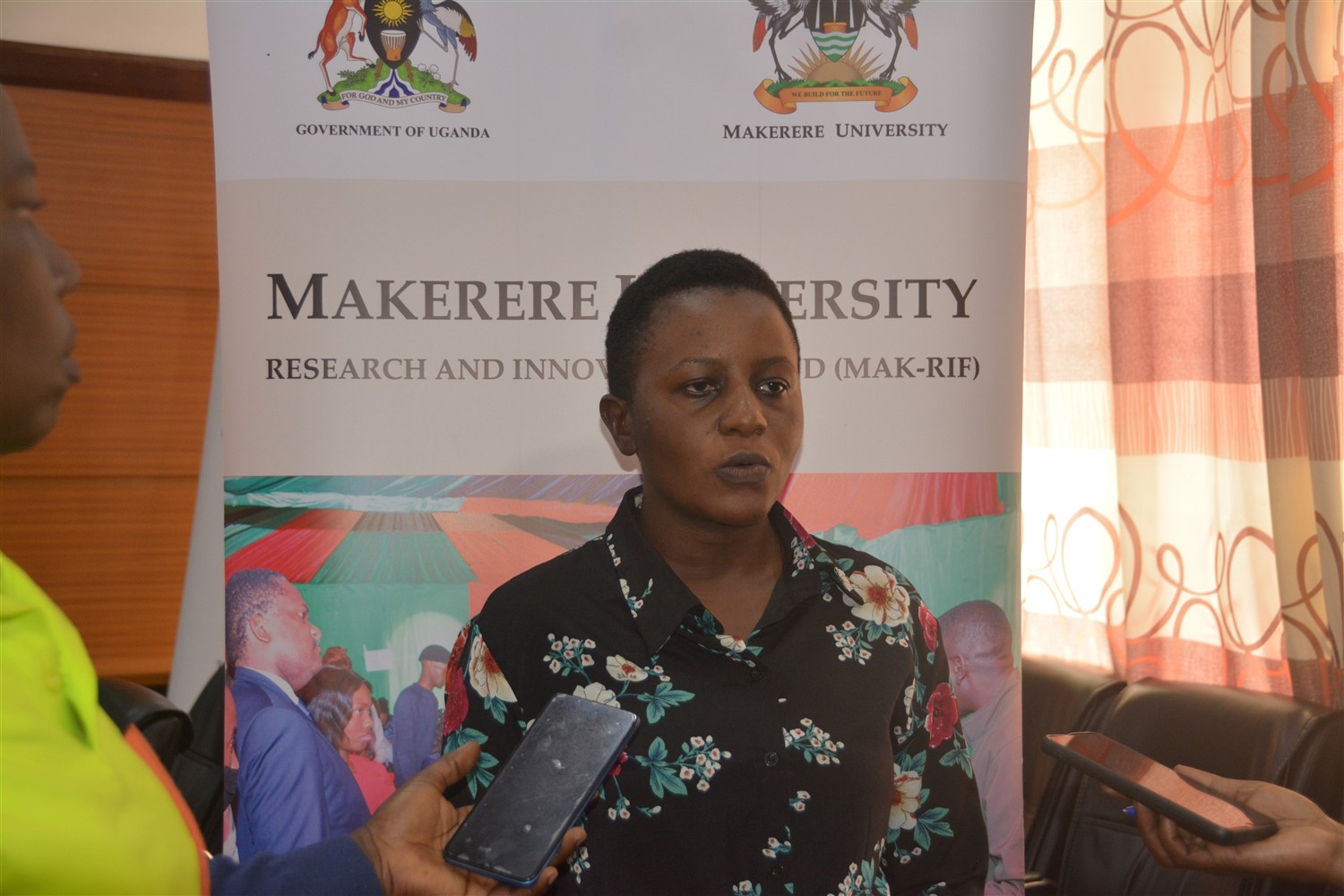 The School of Engineering at the College of Engineering, Design, Art and Technology (CEDAT) shared findings of research that was conducted in Apac Districts through two projects namely Piloting a Rural Broadband Connectivity Model (RCBM) and Efficacious patient management system (EPMS).
The findings of the research sponsored by the Government of Uganda through the Makerere University research and Innovation Fund(MakRIF) were disseminated during a dissemination seminar held in the College on Friday 24th November 2023, where it was revealed that  Apac the host District greatly benefited from the services that not only led to the increased uptake of internet services but also gained through other socio economic areas.
Application Forms for Admission to Public Universities 2024/2025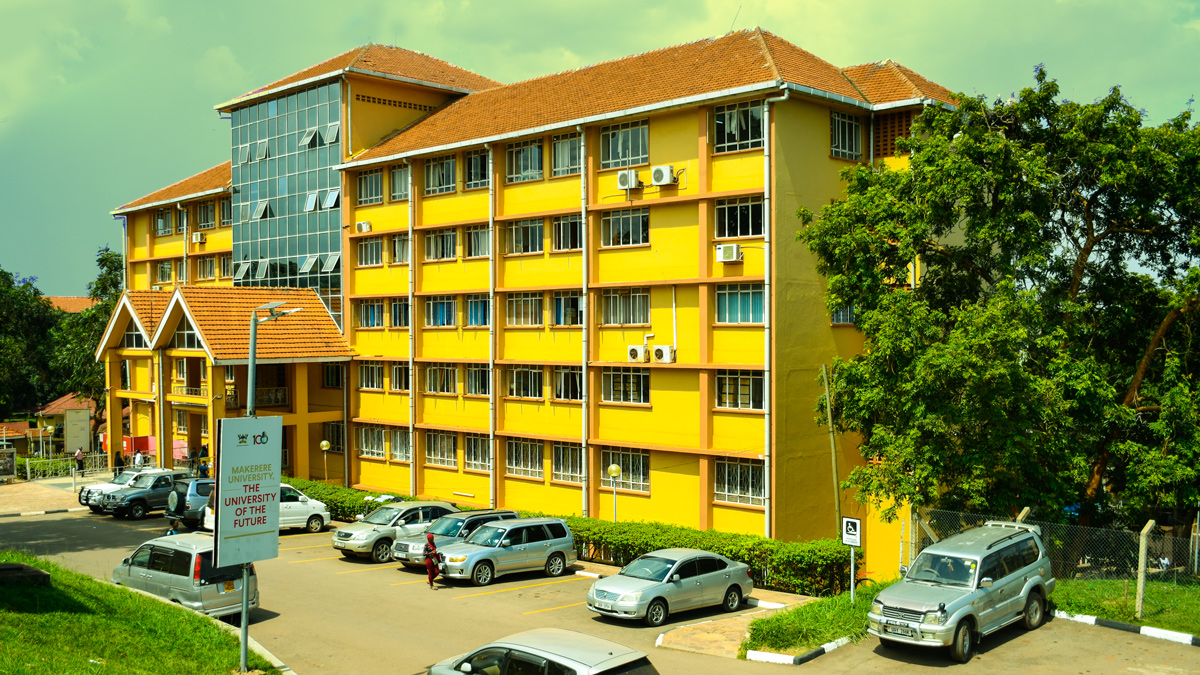 The Academic Registrar, Makerere University informs all Head Teachers of A 'Level schools that application forms for admission to public universities for senior six candidates (UACE 2023) for the 2024/2025 academic year will be ready for collection from the university from Monday 4th December, 2023.
The application forms should be collected from the Office of the Academic Registrar, Senate Building, Level 3, Makerere University.
Issuing of the application forms will start on Monday, 4th December 2023 on payment of a non-refundable application fee of Uganda Shs. 52,000/=(fifty two thousand Uganda shillings only) per application form.
You are advised to get a pay reference number (PRN) using the ACMIS system (http://pay.mak.ac.ug) to enable you pay the application fees in any bank used by Uganda Revenue Authority (URA).
The forms are for Ugandans only.
Please note that only Head Teachers or their authorized representatives will be served.
The closing date for submitting the completed application forms will be Wednesday 31st January, 2024.
Prof. Buyinza Mukadasi
ACADEMIC REGISTRAR