Press Release: New method offers rapid monitoring of contamination in drinking water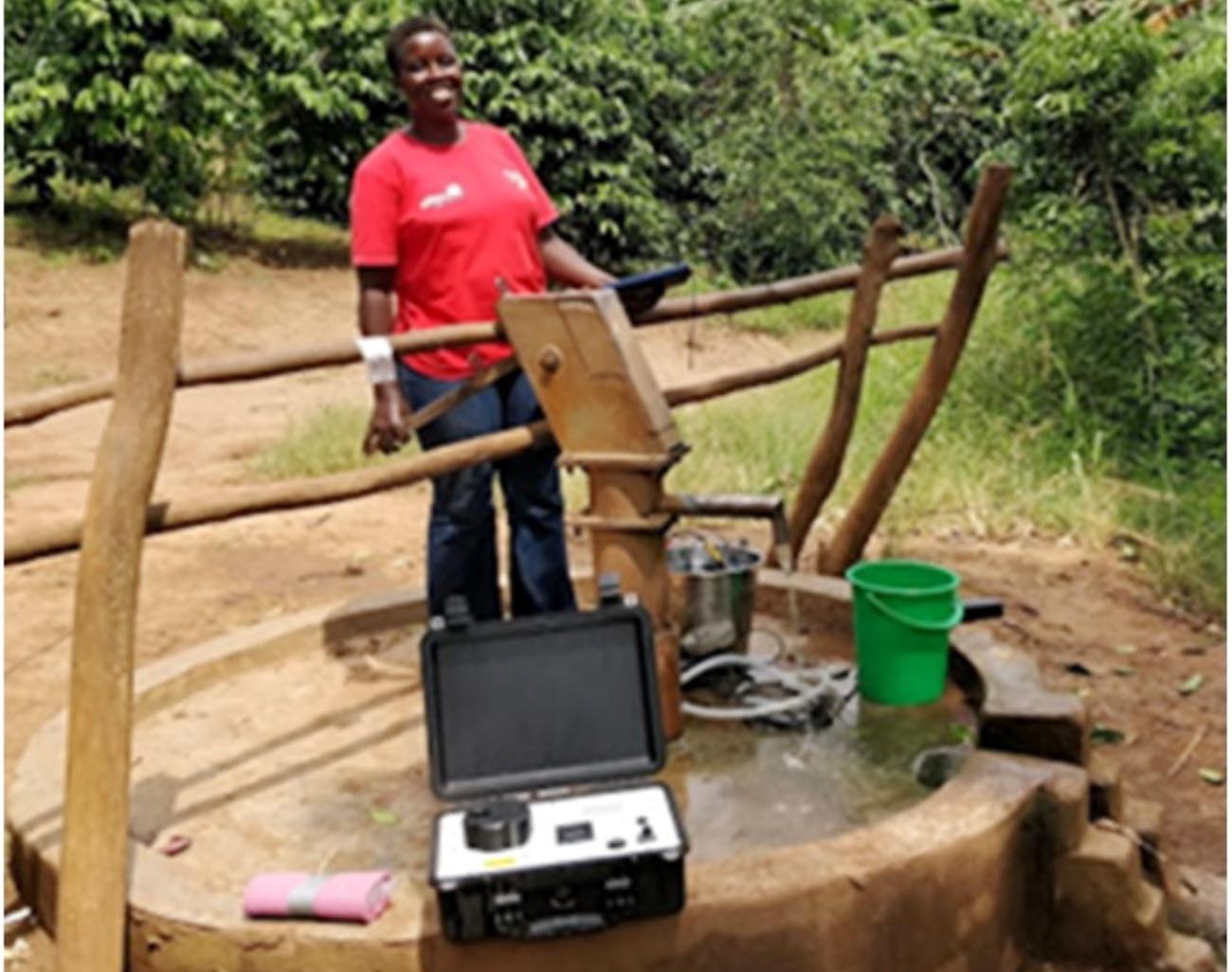 12th October 2021: Scientists have developed a reliable new method to monitor the risk of contamination in drinking water which gives immediate results, enabling global communities to respond rapidly and help reduce their exposure to waterborne diseases.
Drinking water contaminated with human and animal faeces is consumed by at least two billion people worldwide. This pollution is responsible for outbreaks of waterborne diseases that remain common, even in high-income countries.
For decades, standard approaches to test water supplies have used bacteriological indicators of faecal contamination, most commonly thermotolerant coliform bacteria known as TTCs. Analysis of these indicators requires use of sterile equipment and culturing techniques, which practically limit the frequency of water sampling so that contamination events can be missed. Time lags of 1 or 2 days before results are returned mean that people can already have been exposed to the faecal contamination.
A new study, published this week in Water Research by a collaborative team from Makerere University, the British Geological Survey, and University College London, shows how a technique exploiting the fluorescent properties of microbiological materials in water provides an easy-to-use method to test for faecal contamination.
Co-author Jacintha Nayebare, PhD student at Makerere University said, "In-situ fluorescence spectroscopy provides an instantaneous assessment of faecal contamination allowing rapid feedback to consumers that could reduce exposure of consumers to faecally contaminated drinking water."
The team examined changes in water quality over a 14-month period from 40 sources supplied by groundwater in Lukaya Town of south-central Uganda. The results show not only that in-situ fluorescence provides an instantaneous measure of faecal contamination but also that it is a more reliable measure of the risk of faecal contamination than TTCs.
Co-author, Dr. Robinah Kulabako from Makerere University's Department of Civil and Environmental Engineering said, "this rapid, robust method of monitoring the risk posed by faecal contamination has enormous implications in Uganda not only for untreated water sources such as wells and springs thereby, enabling communities to respond rapidly to contamination events but also for low-cost, continuous monitoring of piped water supplies."  
This research builds upon field studies conducted by the team in a network of urban observatories in Senegal, Kenya and Uganda under the AfriWatSan project, supported by The Royal Society and DFID, as well as research in the UK, India, and Zambia funded by Natural Environment Research Council.
Lead-author, James Sorensen from the BGS and UCL said: "the ability to test in-situ fluorescence as an indicator of faecal contamination risk in a wide range of environments and conditions has greatly improved both the evidence base for this method of water quality monitoring and our understanding of what fluorescence observed in water means."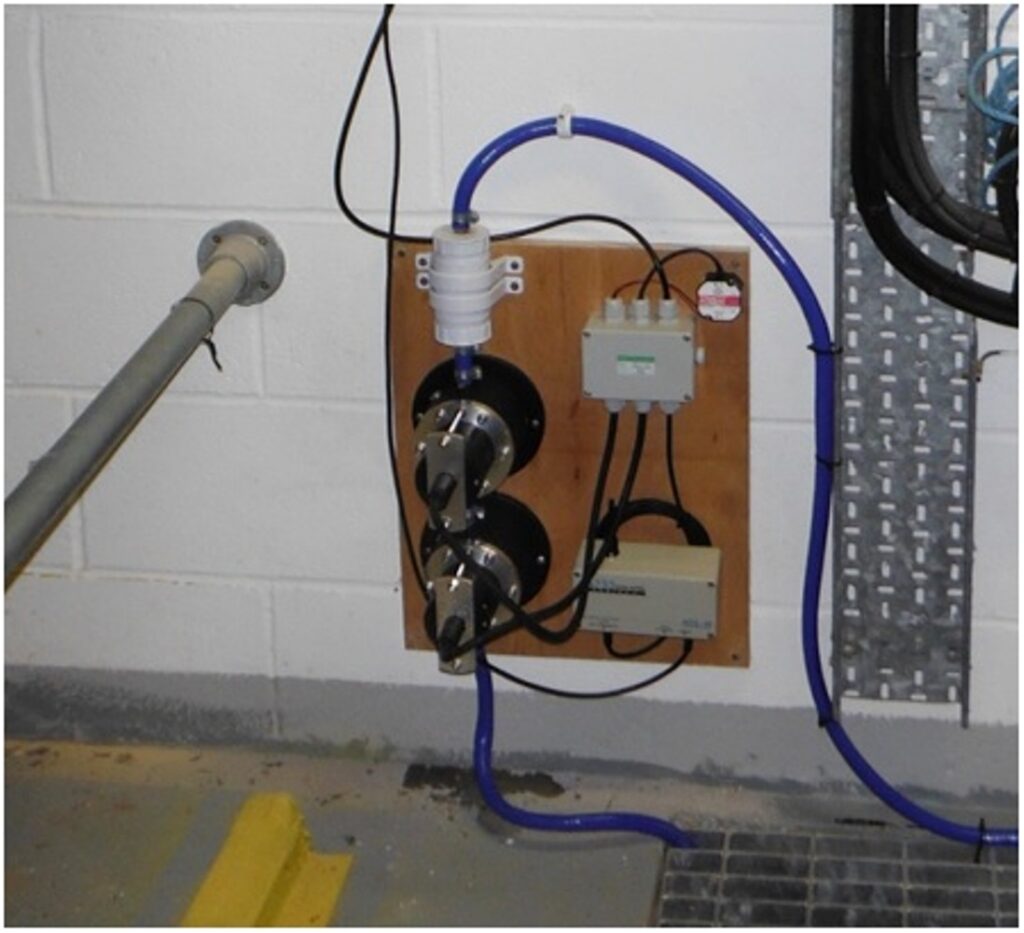 Collaboration between Mak & Strathmore in Renewable Energy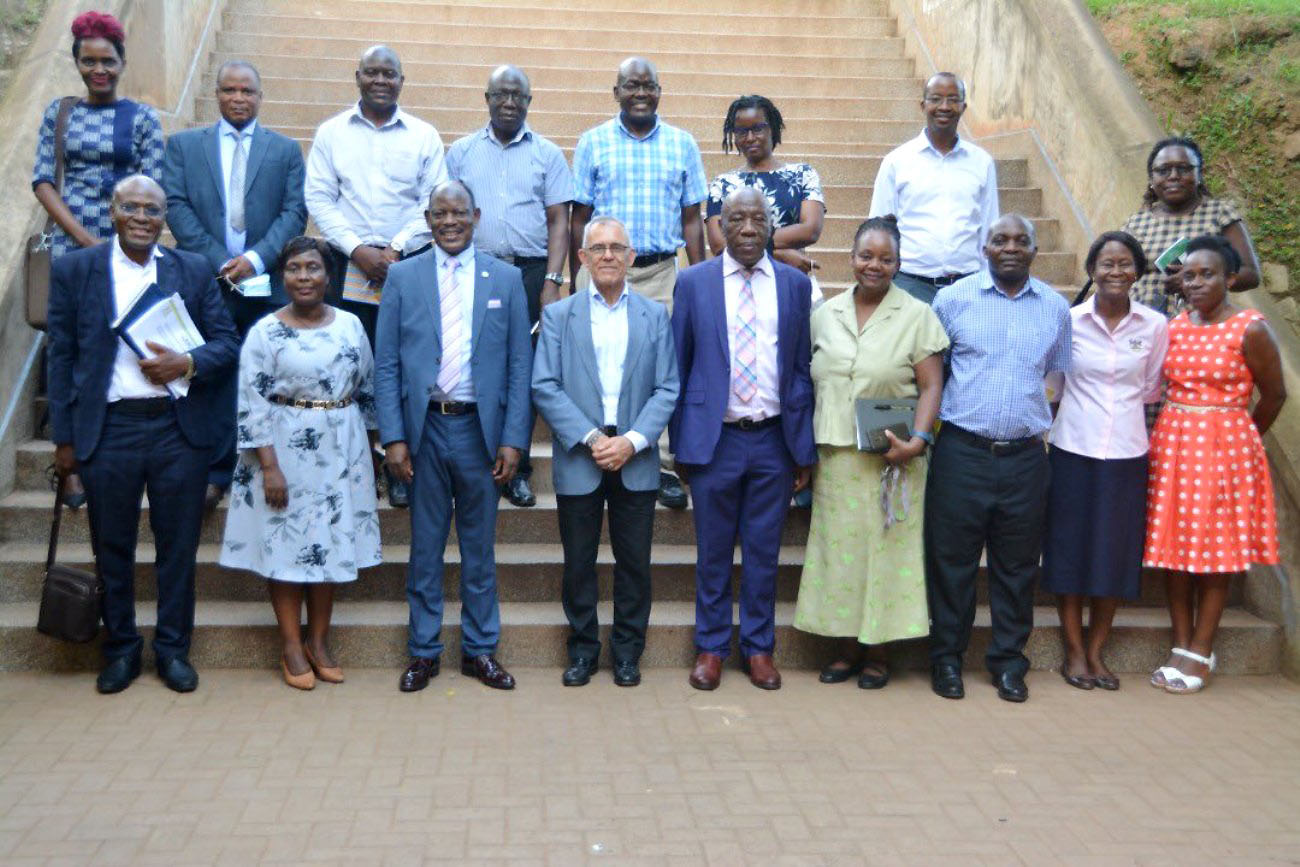 Effort is on to enhance collaboration between Makerere University College of Engineering, Design, Art and Technology (CEDAT) and Strathmore University in the area of renewable energy.
During a meeting held between the College management and Prof Izael Pereira Da Silva from Strathmore University on Monday 13th December in the College Boardroom, the two institutions agreed on a way forward to champion the establishment of a center for renewable in Makerere University drawing from the experience from Strathmore University.
The Vice Chancellor Makerere University Prof. Barnabas Nawangwe while welcoming Prof. Izael Pereira Da Silva, observed that a number of organizations had contacted the University but the process did not get started for lack of a champion to propel the drive.
He commended Prof. Izael Pereira Da Silva for coming back to Makerere where he served over ten years ago to share ideas that would not only see the University lead the process  of  greening the campus but also start on a journey that would lead to reduced energy costs in the running of the University.
Dr. Dorothy Okello and her team in the School of Engineering were charged to take lead in the process with support from Prof. Da Silva.  It was noted that the School of engineering was in the process of strengthening the programming and therefore in position  to take the process ahead by starting on a small project.
According to Prof. Izael Pereira Da Silva of Strathmore University, there was a lot that Makerere could do towards realizing the needed partnerships in the area of renewable energy borrowing a leaf from his University which had realized a number of milestones in the use of renewable energy.
He said Strathmore University had started a program of Bachelor of Science in Electrical Engineering and that there was a lot that they could learn from the College of Engineering, Design, Art and technology and hence the need for close collaboration.
Mak & Partners receive a grant worth EUR 6.9 Million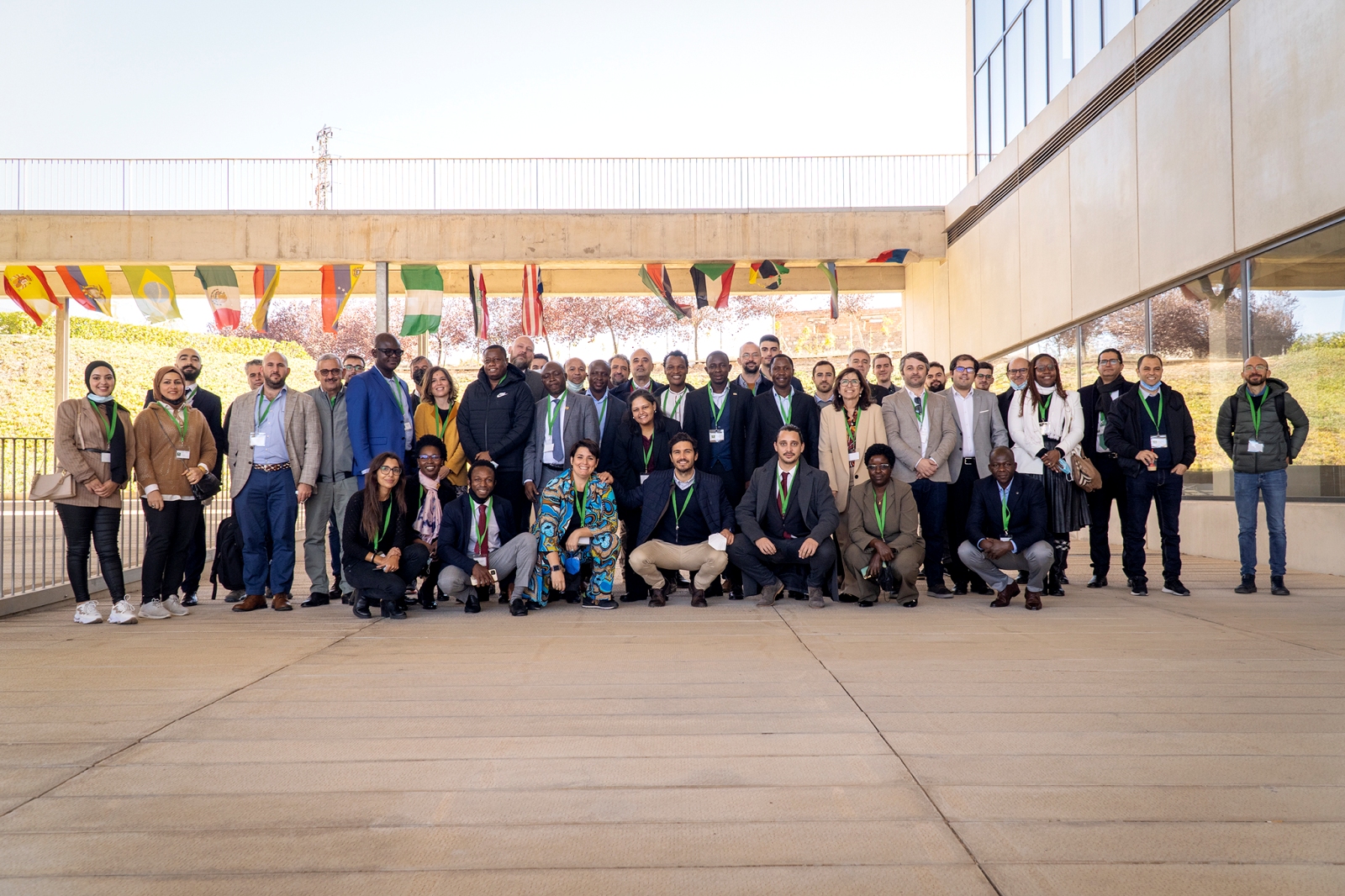 Makerere University, together with 28 other partners across Africa and Europe have been awarded funding of EUR 6,962,820 by the European Union's Horizon 2020 to collaborate and implement a five-year project "Renewable Energies for Africa: Effective Valorization of Agri-food Wastes (REFFECT AFRICA)."
The project seeks to demonstrate innovative, reliable, and adapted sustainable energy solutions based on the valorization of biomass wastes from the agri-food industry. REFFECT AFRICA will build biomass gasification demonstrators at three African locations including Ghana, Morocco, and South Africa. The project will cover both urbanized and rural contexts in Africa, as well as the different socio-economic backgrounds. The demonstrators will be adapted and optimized to a wide variety of biomass wastes available in the specified locations, producing electricity for productive use.
Beyond electricity, the installed demonstrators will provide a range of secondary uses to communities to close the energy-food-water cycle. These include heating or cooling, biochar, steam for sterilization or food processing, water and pathogen analysis. Other business model approaches in REFFECT AFRICA include biomass supply and logistics. Beyond these, the partners in REFFECT AFRICA will take advantage of digital tools to;1) achieve more useful and profitable exploitation pathways for plant operators and entrepreneurs, 2) impact policymakers in order to boost the transition to renewables in Africa and 3) train and raise awareness on a new generation of African stakeholders.
CEDAT Holds 10th Open Day, Celebrates 50 Years of MES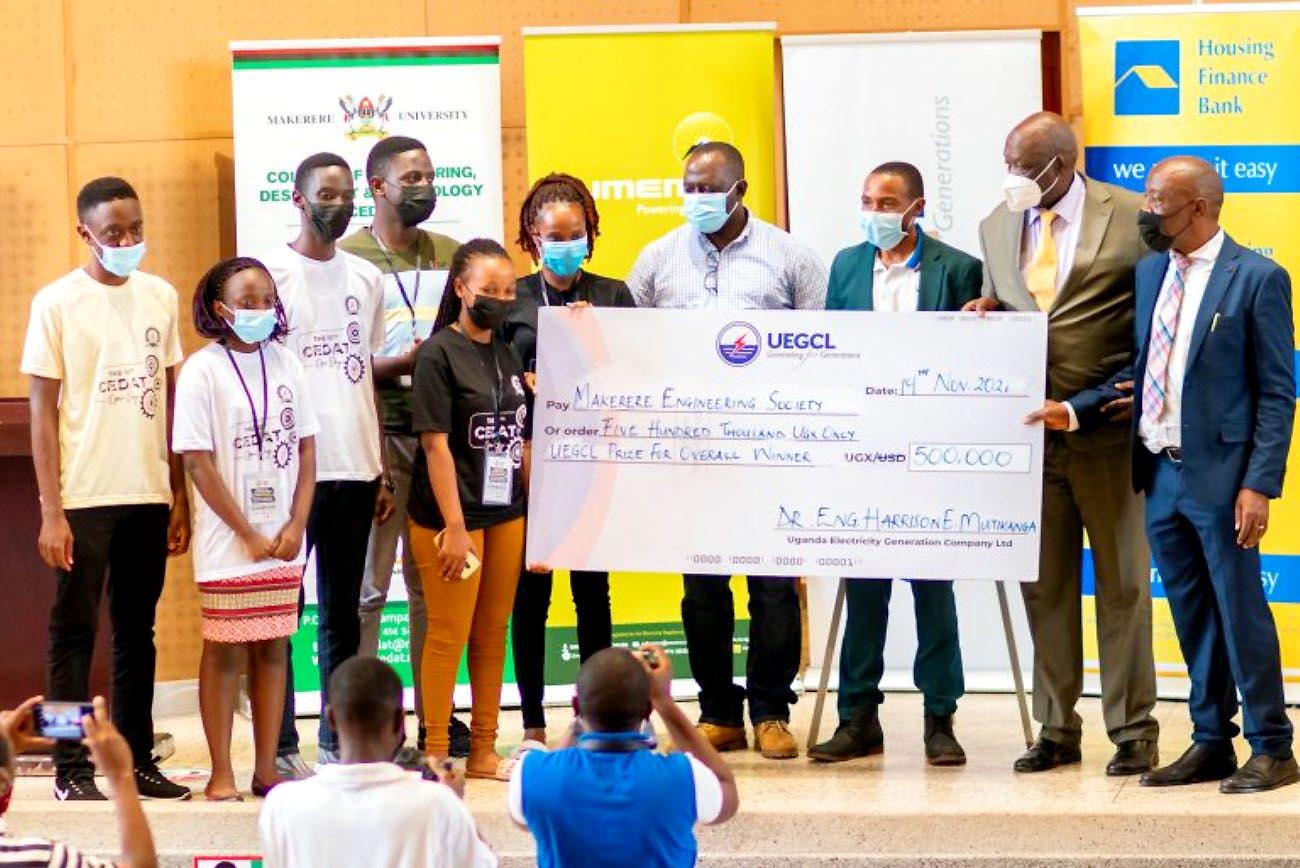 The College of Engineering, Design, Art and Technology (CEDAT) held its Annual Open day on the 19th and 20th of November 2021 on the Theme; 'Innovation and Technology in Combating Crisis'
The event which was also an avenue to celebrate 50 years of Makerere Engineering Society (MES) was characterized by a display of many student ideas and innovations in line with the theme of the event.
The Minister of Science, Innovation and Technology Hon. Dr. Monica Musenero was Chief Guest at the event held at Makerere University Central teaching Facility II.  In her remarks Dr. Monica Musenero expressed her commitment towards building the future in partnership with the young engineers. She applauded the great work done by the students as seen from the exhibitions and expressed optimism that the future of the nation was assured with the kind of work the students were doing.
'We are standing at cross roads, we are standing between the past and the future, standing between what has been and what we want to be, she said adding that we need to choose whether we go forward and take our future in our hands or choose to sit down, lament and blame everybody else'.
Dr. Musenero noted that the young people were the face of the future and congratulated Makerere Engineering Society for the 50 year milestone whose success she said, should be used to reflect on what had been realized as seen from the number of Engineers and products nurtured. She emphasized to the students that they were privileged given that science and technology where engineering falls was a key component for development.
The Minister informed the gathering that her Ministry was ready to support ideas and innovations in areas that included digital technology such as electronics, infrastructure engineering like roads and railways, mobility, the pathogen economy, import substitution and creating products for export as well as space engineering. She charged the students to have the right mindset and determination and assured them of the support of the Ministry.
The 2021 CEDAT open day later in the course of the event hosted the State Minister for Minerals Hon. Peter Lokeris who not only inspected the exhibition of the innovations by the students but also handed over a prize of Five Hundred Thousand Uganda Shillings to the best innovator courtesy of the Uganda Electricity Generation Company Limited (UEGCL).
Hon. Lokeris informed the Engineering students that the Mineral Development sector had a big docket and urged them to continue striving to become big innovators as demonstrated in the exhibition.  He noted that the positive side of COVID 19 made it possible for certain innovations to be seen and that in times of crisis, the mind works at its best.