Press Release: New method offers rapid monitoring of contamination in drinking water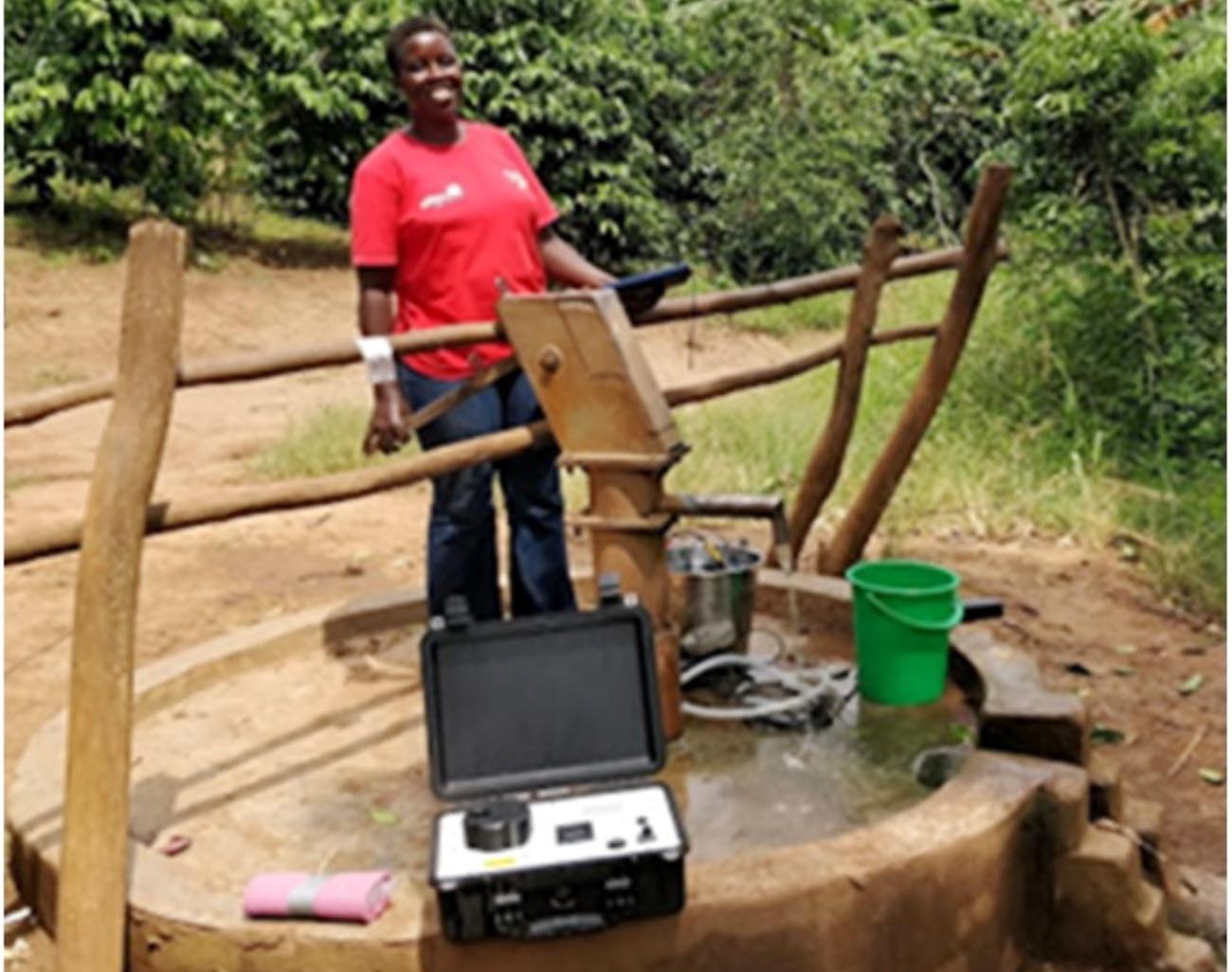 12th October 2021: Scientists have developed a reliable new method to monitor the risk of contamination in drinking water which gives immediate results, enabling global communities to respond rapidly and help reduce their exposure to waterborne diseases.
Drinking water contaminated with human and animal faeces is consumed by at least two billion people worldwide. This pollution is responsible for outbreaks of waterborne diseases that remain common, even in high-income countries.
For decades, standard approaches to test water supplies have used bacteriological indicators of faecal contamination, most commonly thermotolerant coliform bacteria known as TTCs. Analysis of these indicators requires use of sterile equipment and culturing techniques, which practically limit the frequency of water sampling so that contamination events can be missed. Time lags of 1 or 2 days before results are returned mean that people can already have been exposed to the faecal contamination.
A new study, published this week in Water Research by a collaborative team from Makerere University, the British Geological Survey, and University College London, shows how a technique exploiting the fluorescent properties of microbiological materials in water provides an easy-to-use method to test for faecal contamination.
Co-author Jacintha Nayebare, PhD student at Makerere University said, "In-situ fluorescence spectroscopy provides an instantaneous assessment of faecal contamination allowing rapid feedback to consumers that could reduce exposure of consumers to faecally contaminated drinking water."
The team examined changes in water quality over a 14-month period from 40 sources supplied by groundwater in Lukaya Town of south-central Uganda. The results show not only that in-situ fluorescence provides an instantaneous measure of faecal contamination but also that it is a more reliable measure of the risk of faecal contamination than TTCs.
Co-author, Dr. Robinah Kulabako from Makerere University's Department of Civil and Environmental Engineering said, "this rapid, robust method of monitoring the risk posed by faecal contamination has enormous implications in Uganda not only for untreated water sources such as wells and springs thereby, enabling communities to respond rapidly to contamination events but also for low-cost, continuous monitoring of piped water supplies."  
This research builds upon field studies conducted by the team in a network of urban observatories in Senegal, Kenya and Uganda under the AfriWatSan project, supported by The Royal Society and DFID, as well as research in the UK, India, and Zambia funded by Natural Environment Research Council.
Lead-author, James Sorensen from the BGS and UCL said: "the ability to test in-situ fluorescence as an indicator of faecal contamination risk in a wide range of environments and conditions has greatly improved both the evidence base for this method of water quality monitoring and our understanding of what fluorescence observed in water means."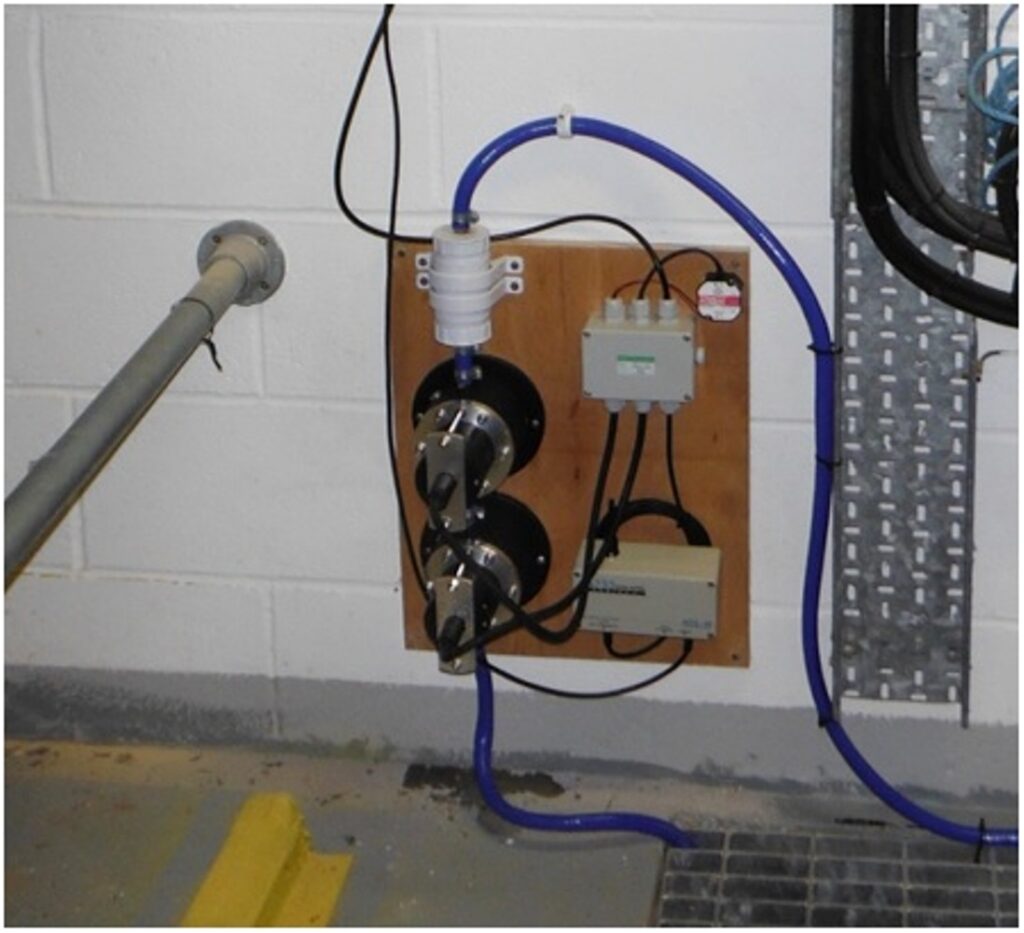 Innovations using low cost locally available materials for point of use water treatment system unveiled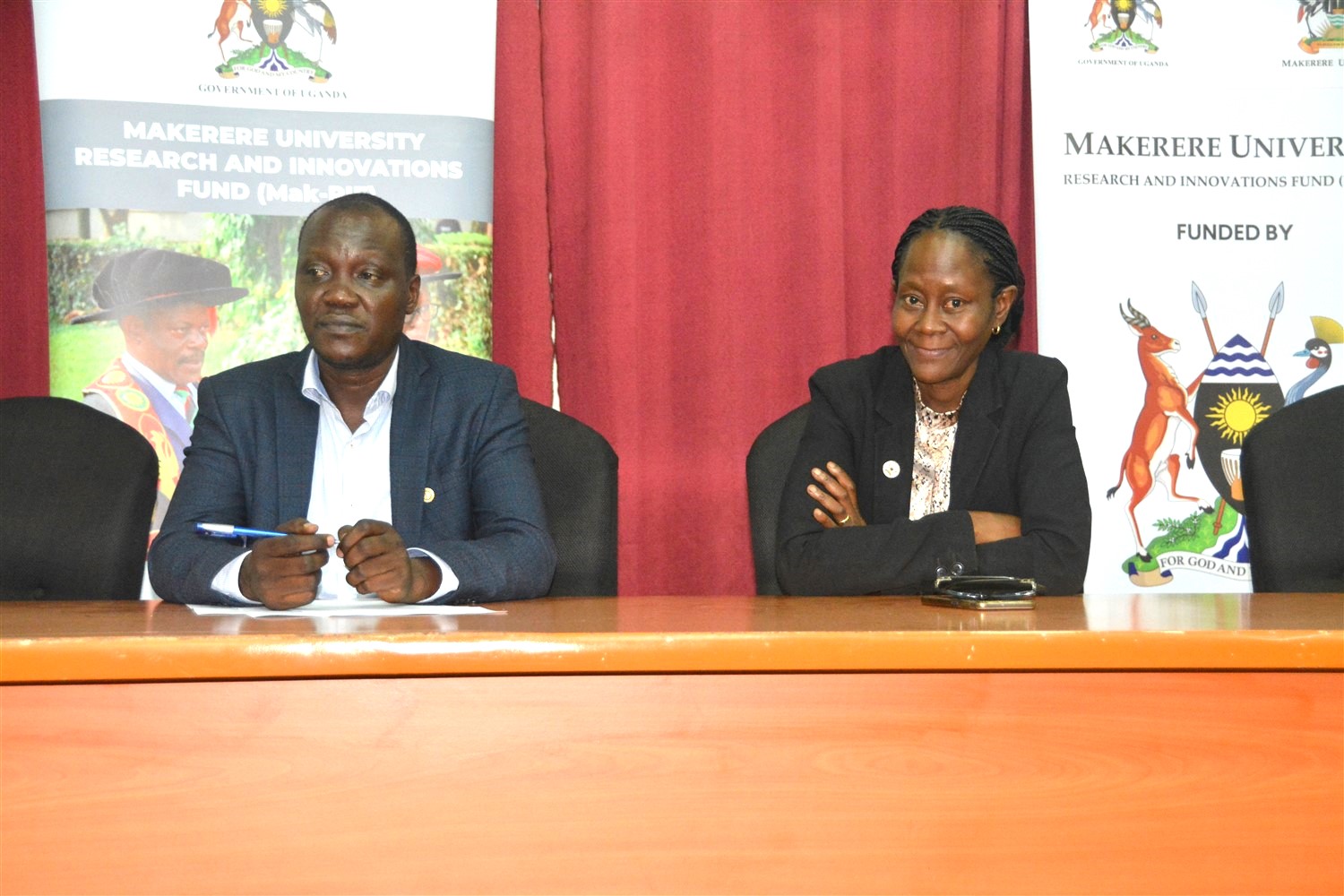 The College of Engineering, Design, Art and Technology (CEDAT) conducted a Research Dissemination of two studies aimed at the Development of Materials for point of use water treatment systems.
The investigations were conducted by a team of researchers comprised of P. W. Olupot, H. M. Kalibbala, E. Menya, G.M. Wangi, J. Jjagwe, J. Wakatuntu, M. Turyasingura, R. Walozi, C. Kanyesigye and R. N. Kulabako.
The dissemination event held on Wednesday 29th November 2023 follows the successful completion of two MakRIF supported Research projects namely; Development of rice husk based granular activated carbon for point-of-use water treatment systems and Development of zeolite-based nanocomposite filters for drinking water treatment.
Apac District gains from CEDAT's Research on Piloting a Rural Broadband Connectivity Model and Efficacious patient management system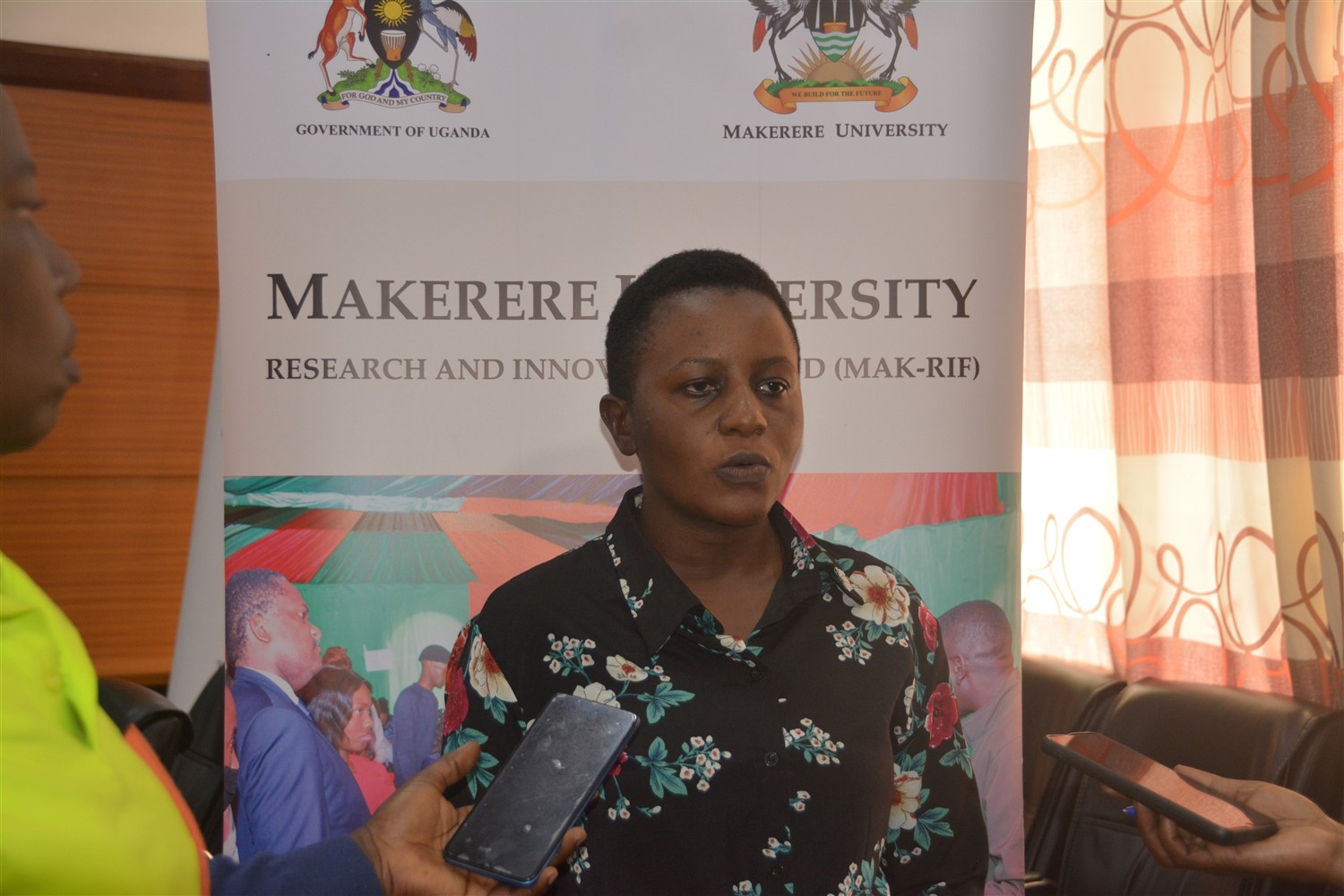 The School of Engineering at the College of Engineering, Design, Art and Technology (CEDAT) shared findings of research that was conducted in Apac Districts through two projects namely Piloting a Rural Broadband Connectivity Model (RCBM) and Efficacious patient management system (EPMS).
The findings of the research sponsored by the Government of Uganda through the Makerere University research and Innovation Fund(MakRIF) were disseminated during a dissemination seminar held in the College on Friday 24th November 2023, where it was revealed that  Apac the host District greatly benefited from the services that not only led to the increased uptake of internet services but also gained through other socio economic areas.
Makerere University to partner with the Egypt-Japan University of Science and Technology (E-JUST)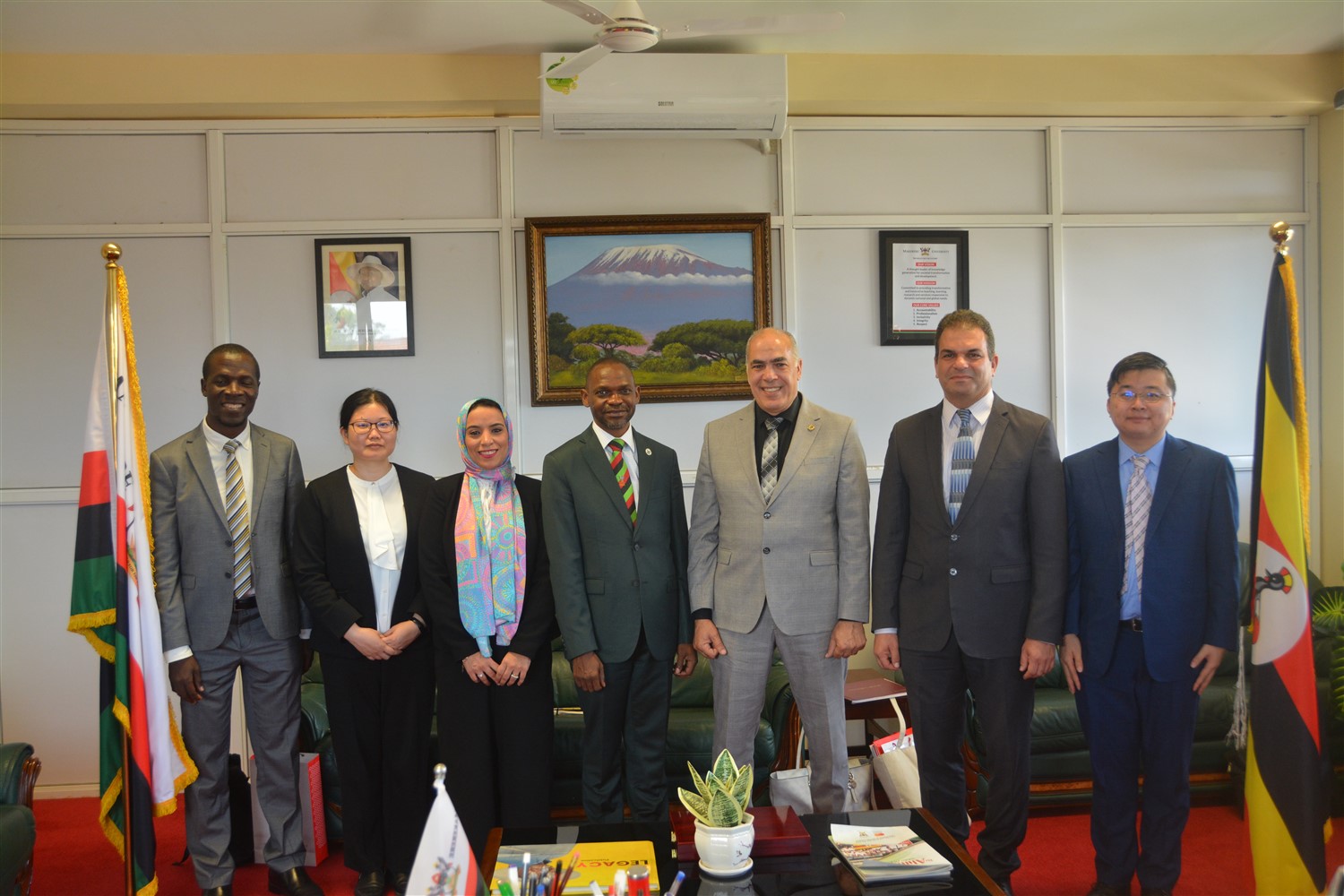 Makerere University is set to enter into a partnership with Egypt –Japan University of Science and Technology (E-JUST). The collaboration between the two universities to be formalized with the signing of a memorandum of understanding in the near future will see the two universities working together in a number of respects including staff and student exchanges, joint research and student supervision among others.
The decision comes after a visit to Makerere University by a delegation from the Egypt-Japan University of Science and Technology (E-JUST) on Thursday 23rd November 2023, led by the First Vice President for Education and Academic Affairs Prof. Sameh Nadah. The team comprised of the Deputy Vice President for Regional and International Affairs Dr. Muntaz Abdeluahaz, Ms. Tomomi Kawazoe the Project Coordinator for JICA E-JUST project and Mr. Racan Yosef, the Section head of International Affairs.