WUN Research Development Fund 2021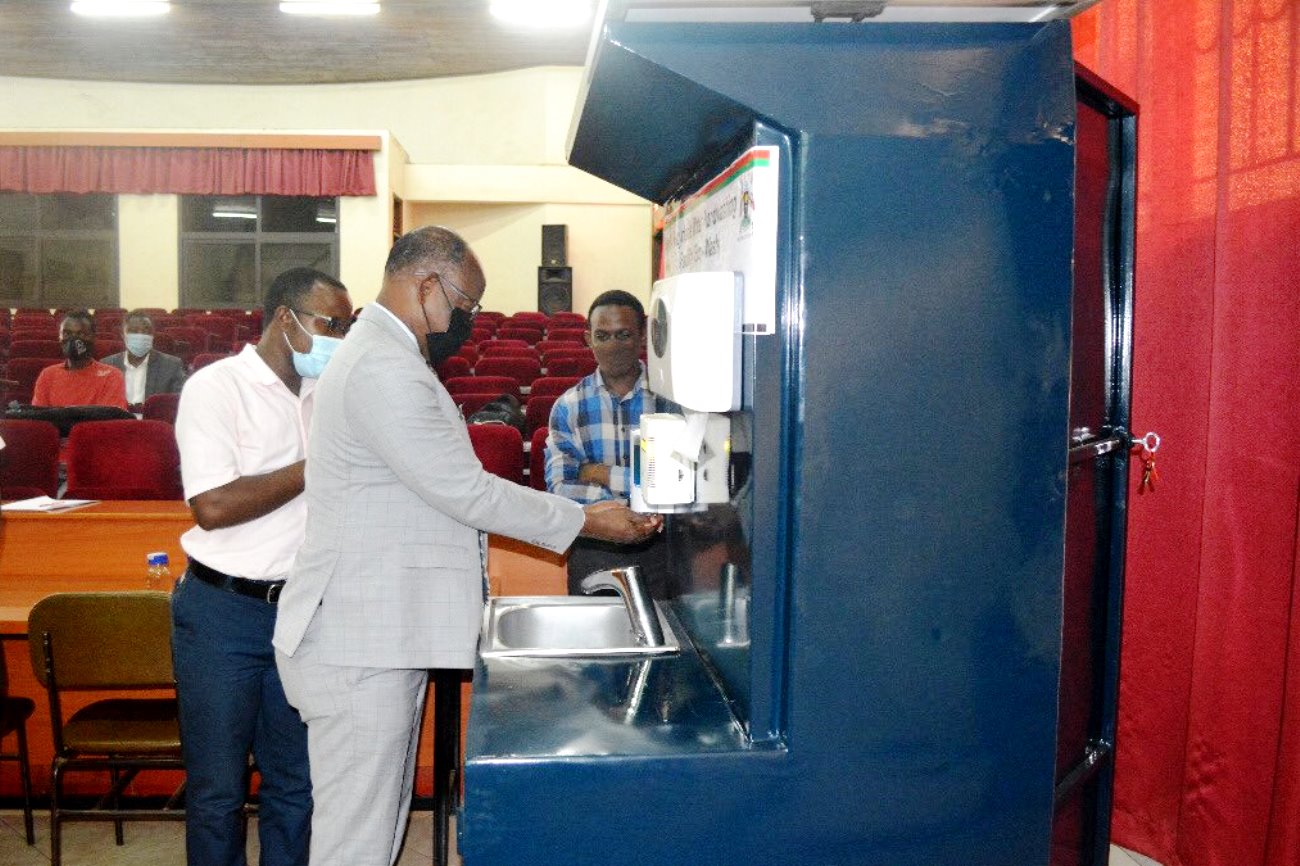 Word Universities Network (WUN) is pleased to announce that the Research Development Fund (RDF) 2021 round is now open. In its thirteenth year, the RDF provides researchers at member universities with grants of up to £10,000 to foster research collaborations across the network.
WUN Research Development Fund 2021: Mobilising for a Sustainable Future
As the world invests to overcome and move beyond the COVID-19 pandemic, there are major opportunities for research to inform national and international priorities in building a sustainable future. WUN's capacity to assemble diverse teams of researchers gives it distinctive advantage in tackling some of the major emergent challenges in research areas where comparative analysis is important.
The RDF 2021 theme of Mobilising for a Sustainable Future reinforces WUN's commitment to supporting research that addresses sustainable development. The RDF 2021 Guidelines have been developed following consultation with the Global Challenge Steering Group Chairs Committee and the Academic Advisory Group.
"The RDF helps investigators establish collaborative projects that tap distinctive research strengths within the network," said Peter Lennie, Executive Director of WUN. "The diversity of WUN enables it to bring powerful constellations of talent to bear on problems of real significance."
In the 2020 Round WUN awarded over £170,000 to support 17 projects that began early this year. Notably, 20 WUN member universities were represented on awarded projects research teams.
Application Deadline: Friday, 22nd October 2021 at 11:00 EAT
Assoc. Prof. Annettee Nakimuli wins US$1M grant for Maternal Health Research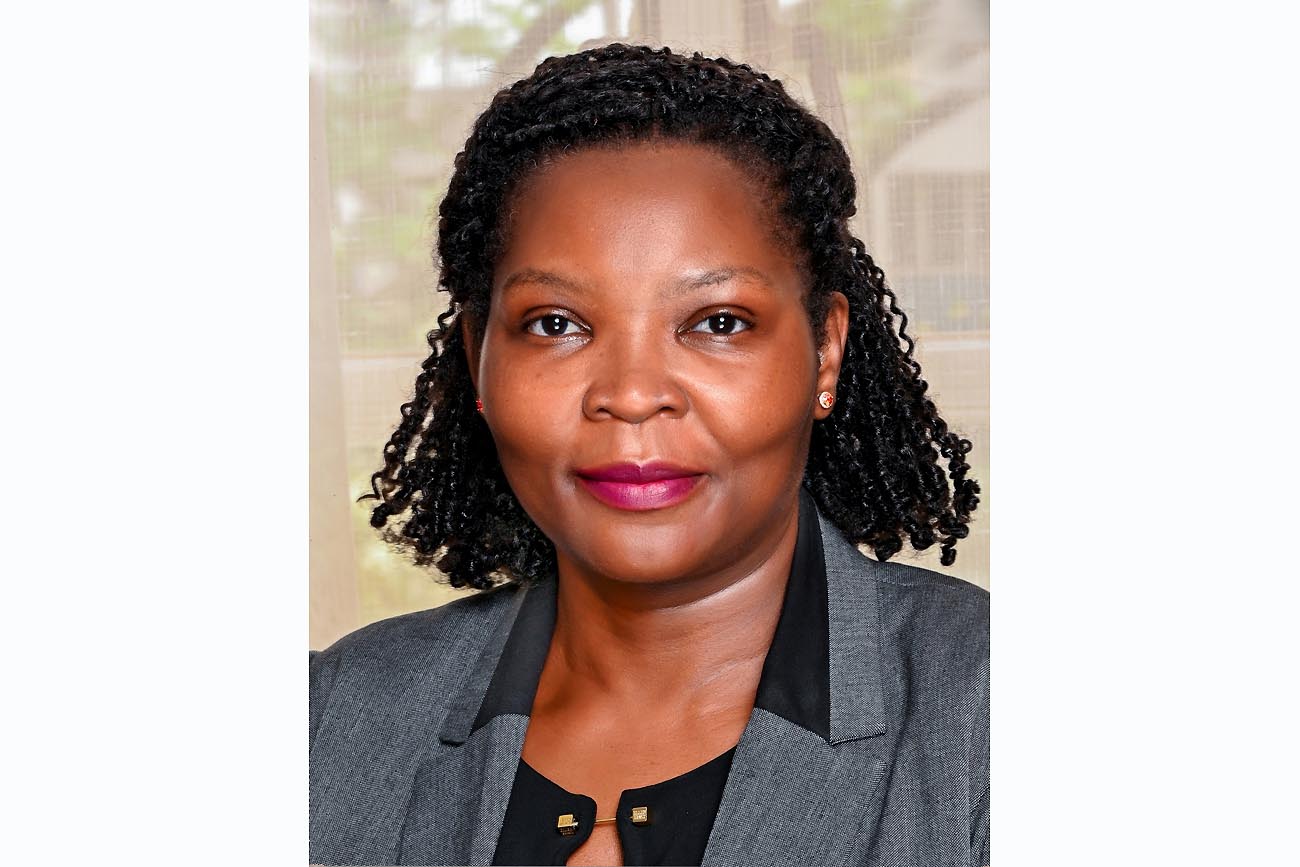 Associate Professor Annettee Nakimuli, Dean – School of Medicine has been awarded US$1M grantfor Maternal Health Research from the Gates Foundation Calestous Juma Science Leadership Fellowship. The five-year grant, entitled "Enhancing prediction of adverse pregnancy outcomes in Africa through partnerships and innovation" will focus on Great Obstetrical Syndromes (GOS), such as pre-eclampsia, preterm birth, stillbirth, intrauterine growth restriction;to help develop context-relevant interventions for prevention and treatment.
This is a major research project because GOS is a major killer in sub-Saharan Africa accounting for 60% of the deaths of mothers. Maternal mortality in Uganda remains high in the region at 336/100,000 live births which is approximately a 14-seater bus of women dying per day.
Dr. Nakimuli, a graduate of Makerere University College of Health Sciences, is an internationally-recognized research leader in maternal health for Africa. Her work can be traced back to 2006 when she was appointed an Assistant Lecturer in the Department of Obstetrics and Gynaecology, Faculty of Medicine, Makerere University. She then enrolled for PhD in 2009 to investigate how KIR and HLA-C genetic variants contributed to the pre-eclamptic risk in Ugandans which was the first genetic case-control study of pre-eclampsia in indigenous Africans – despite African ancestry being a predisposing factor to pre-eclampsia. She concluded that African women are at greater risk of preeclampsia than other racial groups. Dr. Nakimuli has researched extensively on maternal health, mentored young scientists and supervised manymasters and PhD students.
She will establish a cohort study of 4000 healthy pregnant women at Mulago and Kawempe Hospitals in Kampala, Uganda will be conducted where detailed clinical, biological and demographic information from mothers throughout pregnancy and from their babies at the time of birth will be collected. The study has potential to shed light on determinants, mechanisms and solutions for the excess burden of maternal and perinatal morbidity and mortality in SSA and for women with African ancestry elsewhere in the world. This study builds on Dr. Nakimuli's project where she is investigating predictors of pre-eclampsia in a cohort 1,500 healthy pregnant women; supported by the Future Leaders–African Independent Research (FLAIR) fellowship project funded by the Royal Society through the African Academy of Sciences.
Some of the products from the grant/study include: i) the biobank from this research will provide an important resource for future research studies. ii) build capacity for African scientists to solve problems of the Africa continent other than dependence on foreign experts iii) develop regional partnerships iv) multidisciplinary research where scientists from various areas work together.
Dr. Nakimuli expressed her appreciation for the opportunity given to her by the Gates Foundation to undertake the study as well as the support from colleagues at College of Health Sciences and Makerere University. She also highlighted the work accomplished through partnership with scientists at the Department of Obstetrics and Gynaecology, University of Cambridge, U.K headed by Prof. Gordon Smith.
Zaam Ssali is the Principal Communication Officer SoL & MakCHS
Leveraging Drone Technology in the COVID-19 Rapid Response in Rural Areas of Uganda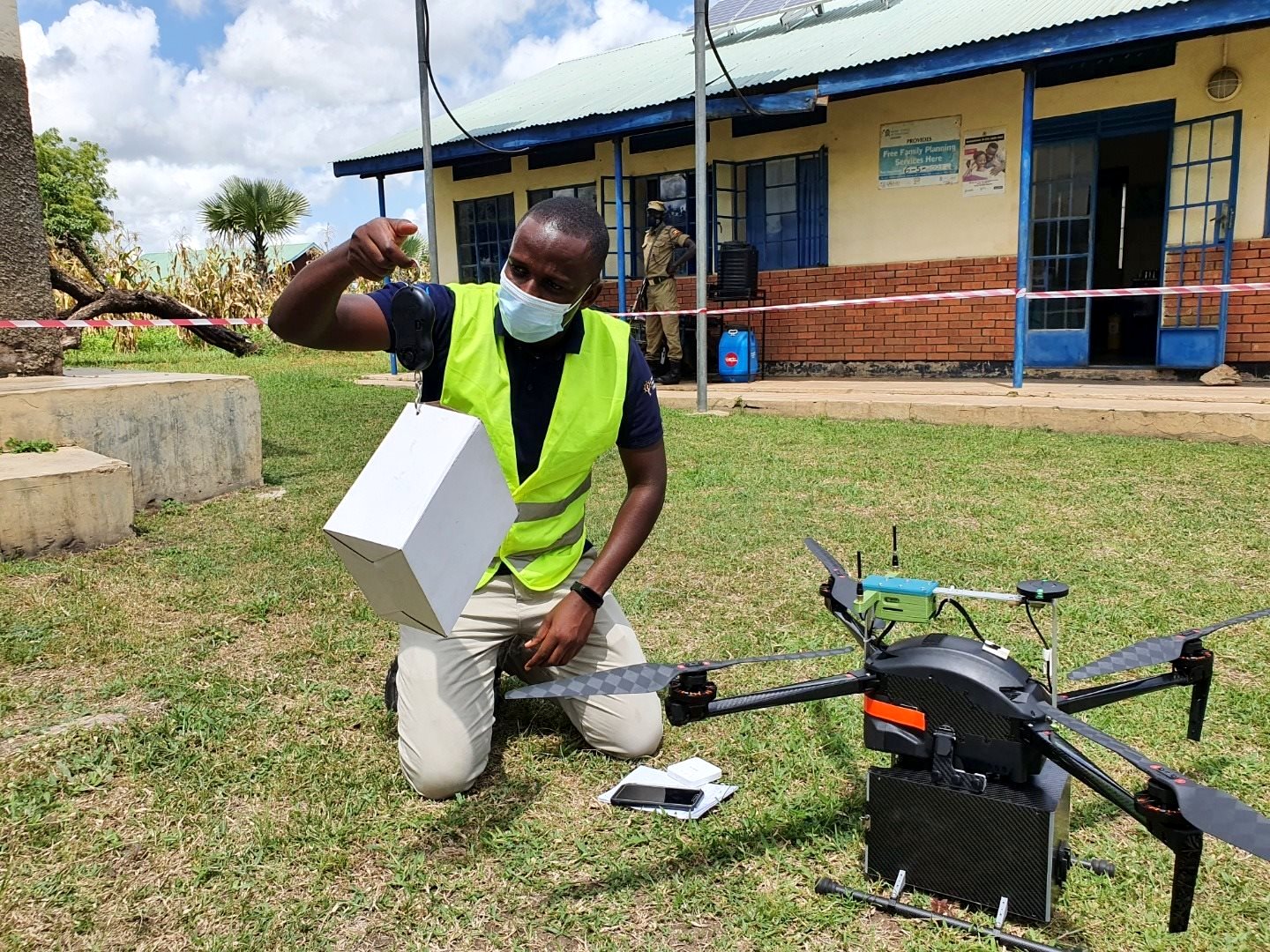 The Infectious Diseases Institute at Makerere University, with funding and technical assistance from the United Nations Capital Development Fund (UNCDF), officially launches a project to pilot the use of medical drone technology in the West Nile districts of Moyo and Adjumani. This project will support surveillance mechanisms, early reporting of any health threats or outbreak indicators within the systems, including rapid response to COVID-19.
Drone technology has the potential to solve several challenges that make the delivery of health care services particularly difficult in the West Nile. With geographical barriers like difficult terrains and very remote areas, drones can solve a piece of the logistical puzzle. They can transport test samples within drastically reduced timelines, kickstarting timely treatments. The project will be using two different drone types; a multi-rotor for short distances, up to 30km, and a fixed-wing drone for longer distances; over 30km.
This research project will assess the efficiency and effectiveness of drone deliveries as a viable solution for Uganda's health sector. This is done in close collaboration with the health service teams on the ground, to ensure that the drones actually solve part of the puzzle, contributing to the sustainability of this solution.
ARPPIS-DAAD PhD scholarships for study at icipe – 2022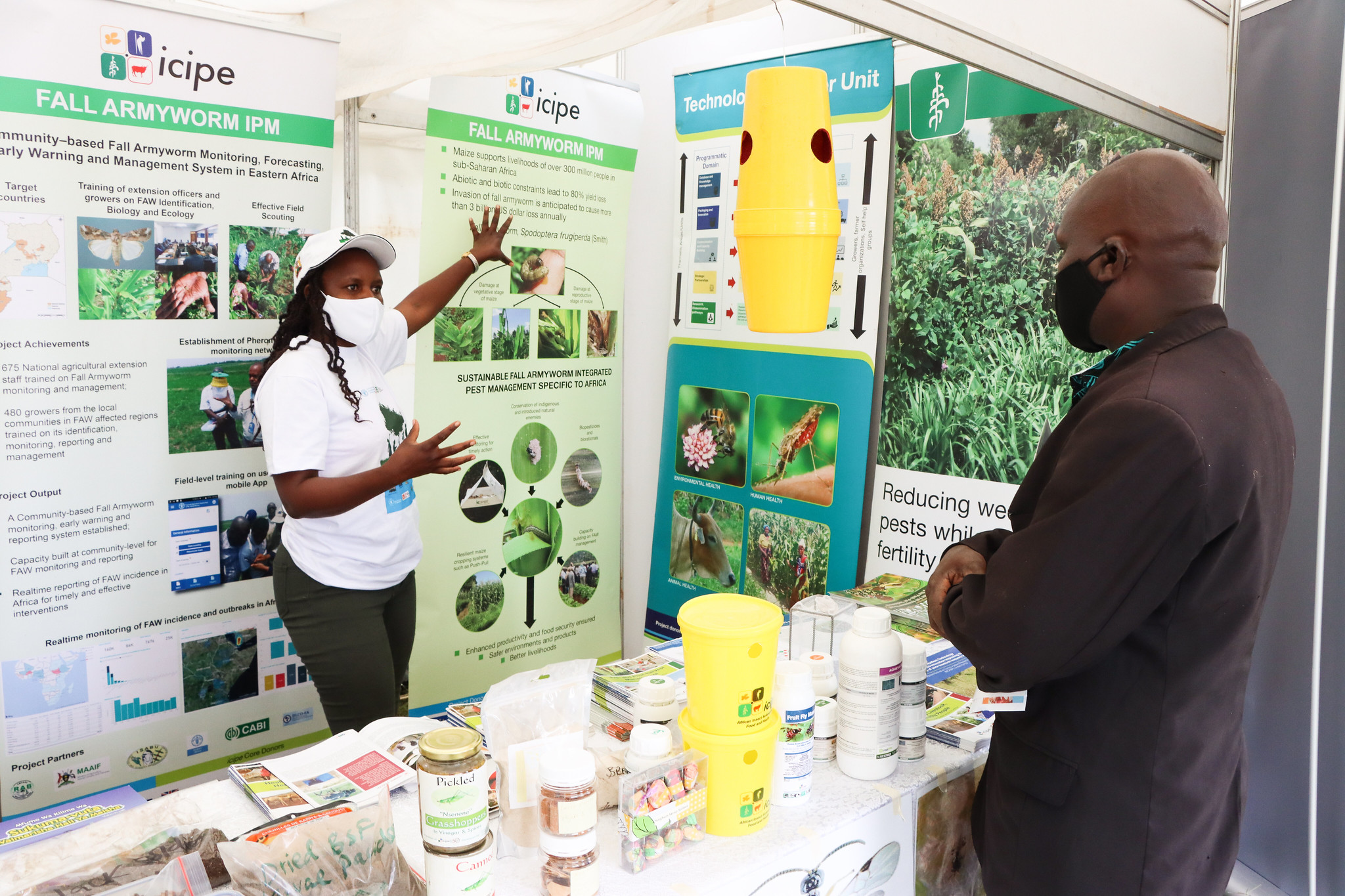 The International Centre of Insect Physiology and Ecology (icipe), Kenya, in partnership with the German Academic Exchange Service (DAAD) In-Country/In-Region PhD Scholarships Programme and African university partners, invites applications from suitably qualified candidates for PhD scholarships in the African Regional Postgraduate Programme in Insect Sciences (ARPPIS).
The primary objective of the ARPPIS PhD Programme is to prepare young researchers from Africa to be globally competitive in research and development environments within national, regional and international research programmes. At icipe, ARPPIS scholars are provided with excellent research facilities in an interdisciplinary environment within a structured, three-year PhD programme that includes research, training, developing research partnerships, publishing scientific articles, writing grant proposals, and attending scientific meetings and international conferences. Scholars conduct strategic, innovative research at icipe's laboratories and field sites located in different agro-ecological zones.
Seven ARPPIS PhD projects are available to nationals of sub-Saharan countries: see List of Projects
The programme covers all student costs, including travel, living expenses, medical insurance, university fees and all research and training costs.
Successful candidates will register with an ARPPIS partner university in Africa after starting the PhD programme at icipe.
The PhD programme will commence in September 2022.
Deadline for applications to icipe: 15th December 2021