MakSPH Position: Program Officer – Uganda DDP for WH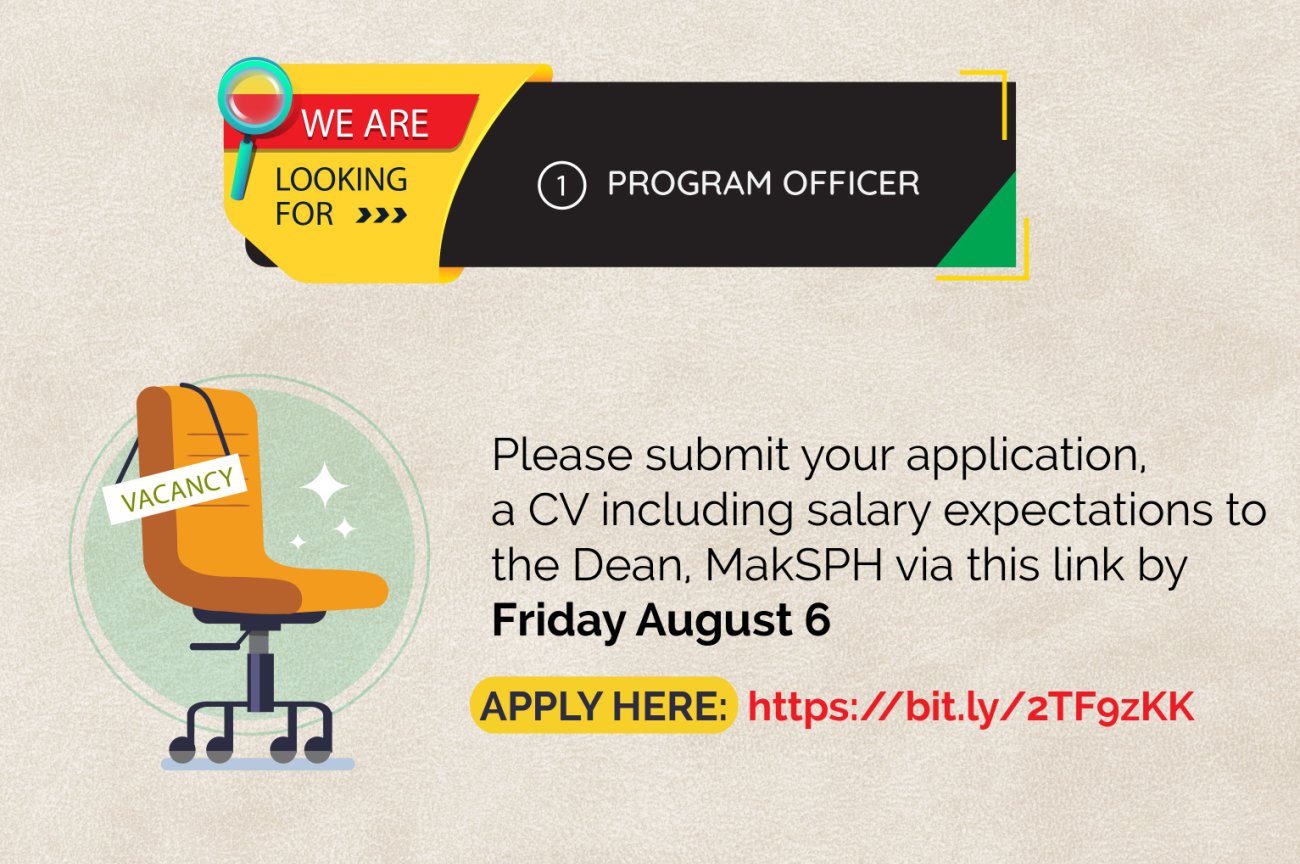 Makerere University School of Public Health (Department of Community Health and Behavioural Sciences) in collaboration with Vital Strategies is looking for a Program Officer for an exciting new program to reduce maternal mortality in Uganda.
Vital Strategies also promotes public health programs that include road safety, mental health, and activities to strengthen public health data systems and the use of public health data to guide policy and decision-making in Uganda.
About the Program
Makerere University School of Public Health (MakSPH) with funding from Vital Strategies will implement a program to promote women's health by address leading causes of morbidity and mortality. This program under the name Data-Driven Policy Initiative to Improve Women's Health (DDP for WH) aims to reduce maternal morbidity and mortality resulting from unintended pregnancies, unsafe abortions, and complications of pregnancy and childbirth in Uganda. Other countries where this project is being implemented are Bangladesh and Rwanda.
The program officer will work closely with ministry of health to strengthen capacity to collect, analyze and apply data to develop evidence-based policies. This Initiative applies a data-to-policy model to support improved access to, and surveillance of, family planning, contraceptives, abortion care, and other sexual and reproductive health services. The program complements existing efforts in Uganda and leverages Vital Strategies' expertise in health data, epidemiology, surveillance, health policy and public health law, and strategic communication and advocacy.
The program's theory of change is based on the assumption that clear and compelling data and evidence, along with effective advocacy, is fundamental to create meaningful and impactful policy and program improvements. Anchoring the first-year activities in building capacity and understanding in the data and its gaps will serve as the basis for policy analysis and development. Also through support and partnership with others currently working in this space, will complement ongoing advocacy and communications, and implementation efforts in the initial year and beyond.
The Position
This is a two-year, grant funded position but may extend for additional years. The Program Officer will be responsible for supporting Uganda-specific program results. S/he will serve as a subject matter expert in epidemiology/health data/Health Management Information Systems and will guide and provide technical support to Ministry of Health (MoH) of Uganda counterparts. The program officer will report to the Principal Investigator at the MakSPH. Progress will be discussed with Program Director based at Vital Strategies, the MoH and the Kampala based Investigators. The primary responsibilities of this position will be to ensure that the implementation of Initiative-activities in Uganda are country-owned and country-driven, technically sound and sustainable. They should also be in line with program goals and objectives, best practice standards, approved work plans, and budgets. S/he will ensure that Initiative activities are continuously monitored, and that implementation obstacles are identified and reported in a timely manner.
This position requires expertise and experience in the technical dimensions of this work, i.e., reproductive and sexual health, familiarity with sources and analytic approaches for data related to reproductive health, safe abortion and post-abortion care, and the use of data for policymaking and program management. The officer will be embedded in the Ministry of Health and MakSPH with dual accountability to MakSPH and Vital Strategies.
Term of Service
Initial consultant contract will be 12 months and may be renewed, subject to satisfactory performance. A three-month probationary period will apply.
How to Apply
Please submit your application, a CV including salary expectations to the Dean, MakSPH via the link below.
Application link: https://forms.gle/w5GPpqTCVgftQJvFA
The deadline for applications is August 6th 2021. Only shortlisted candidates will be contacted.
Makerere Medical Journal: Golden Jubilee Edition 2022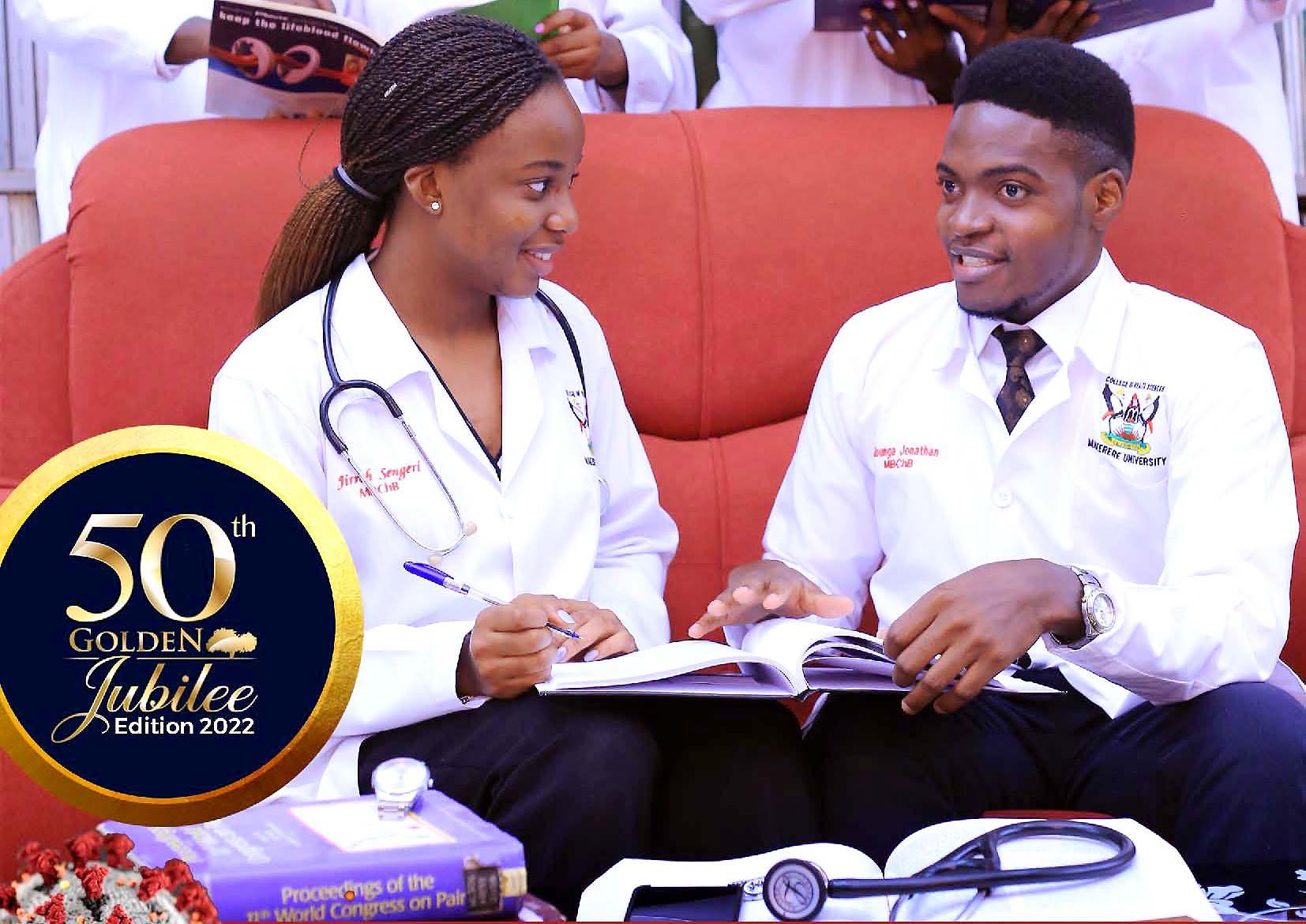 It's with great pleasure that I welcome you to the Golden Jubilee edition of this phenomenal journal. Yes, The Makerere Medical Journal marks 50 years of publication with this year's edition and all this has been made possible by the endless efforts and contributions of the Makerere University College of Health Sciences Staff and students because without your research submissions and financial support, the journal wouldn't have made it this far. To you reading this, thank you for contributing to the sustainability of this great project, year in year out.
Here's a quote to ponder on as you delve into this year's well-crafted articles and it's by Zora Hurston (1891-1960), "Research is formalized curiosity. It is poking and prying with a purpose." And doesn't that just define our purpose as researchers?!
This edition's articles cover pertinent topics ranging from Antimicrobial Stewardship, COVID-19 interventions, Oral Health amongst others. It also features student projects, write-ups on student-led organizations and societies that are making a difference in the life of a health sciences' student and many more interesting writings. Featured in this issue are international manuscripts from countries like Nigeria and we were also honored to work with other universities within the country and feature some of their students' articles.
I would like to extend my most sincere gratitude to my team of editors that engaged in a rigorous peer review process to ensure that the articles published are up to standard. As the editorial team, we are quite pleased to see the number of undergraduates involved in research steadily increasing and all the efforts that have been put in by the different stakeholders to see this happen are commendable.
With that said, I hope you enjoy every second of your read!!!
LINDA ATULINDA,
MBChB IV
EDITOR-IN-CHIEF,
Research and Writers' Club 2021-2022
Call for Applications: HEPI Masters Support Fellowship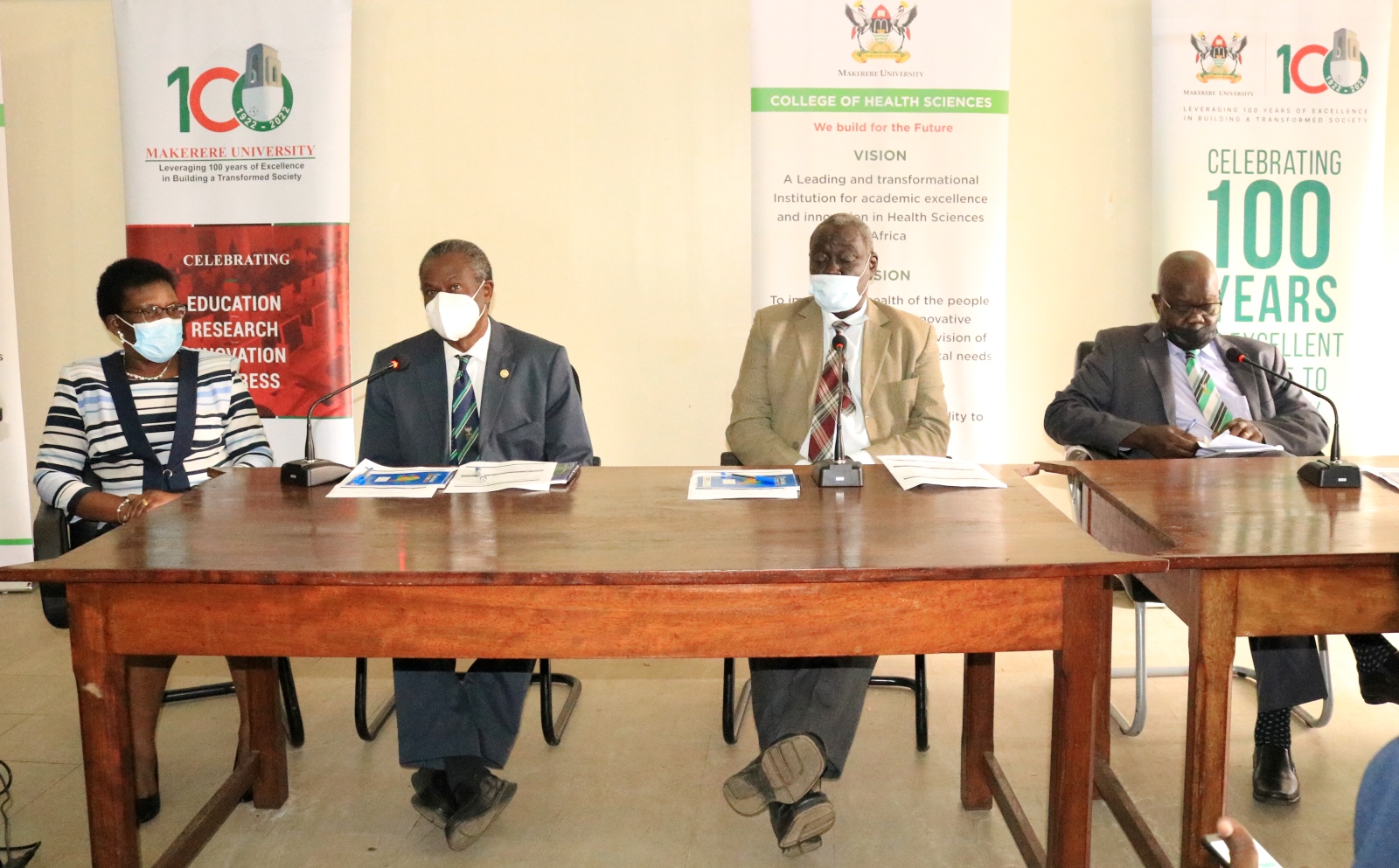 Applications are invited for the Health Professional Education Partnership Initiative (HEPI-SHSSU) Masters fellowship programme support from postgraduate students of:
Makerere University College of Health Sciences (MakCHS)
Kabale University School of Medicine
Clarke International University
Faculty of Health Sciences, Busitema University
The programme will support graduates in their final year of training leading to the award of a Masters degree on any of the Master's graduate training programs at the stated University for a maximum of 19 successful candidates.
The closing date for the receipt of applications is 30th September 2022.
Inquiries and Applications must be submitted to hepishssu@gmail.com
See attachment for more details 
Call for Applications: Faculty Research Training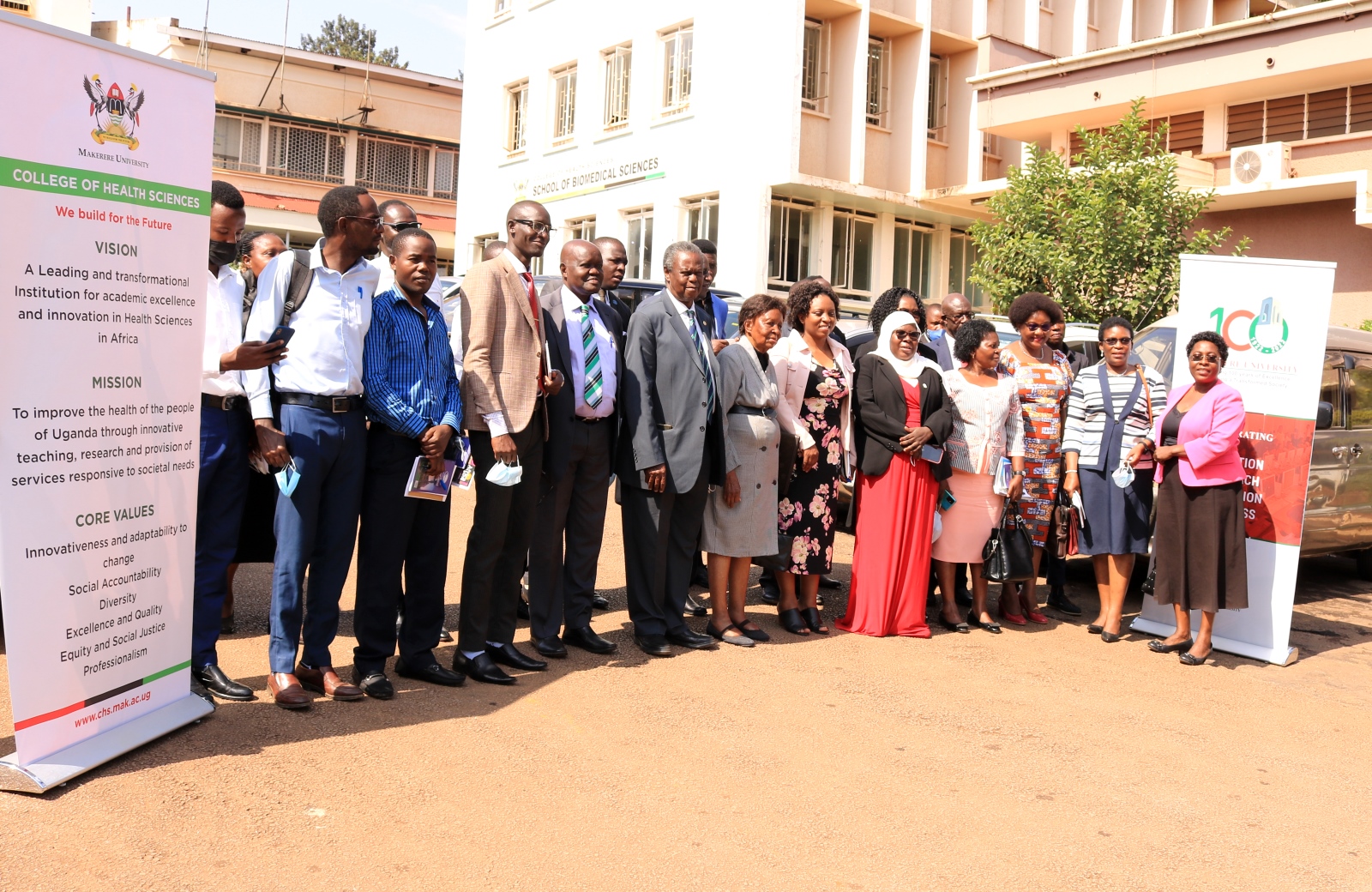 Applications are invited from faculty at Makerere University College of Health Sciences, Kabale School of Medicine, and Clarke International University to undertake training in research.
Limited research funding will be available for research focusing on community-based, clinical, operational, health professions education, epidemiological, biomedical, and research in Communicable Diseases (e.g. HIV/AIDS, malaria, tuberculosis, etc.) or non-communicable diseases of importance to Uganda.
Up to 15 applicants will be selected and they will undergo a brief (2 days) didactic training in research proposal development prior to embarking on their research projects. Up to 4,000 US dollars per applicant (depending on budget) will be available to support the research.
The closing date for the receipt of applications is 3rd October 2022.
Inquiries can be forwarded to the PI, HEPISU Program on hepishssu@gmail.com
See attachment for more details