CEDAT Students Showcase Innovations at HEPSSA Workshop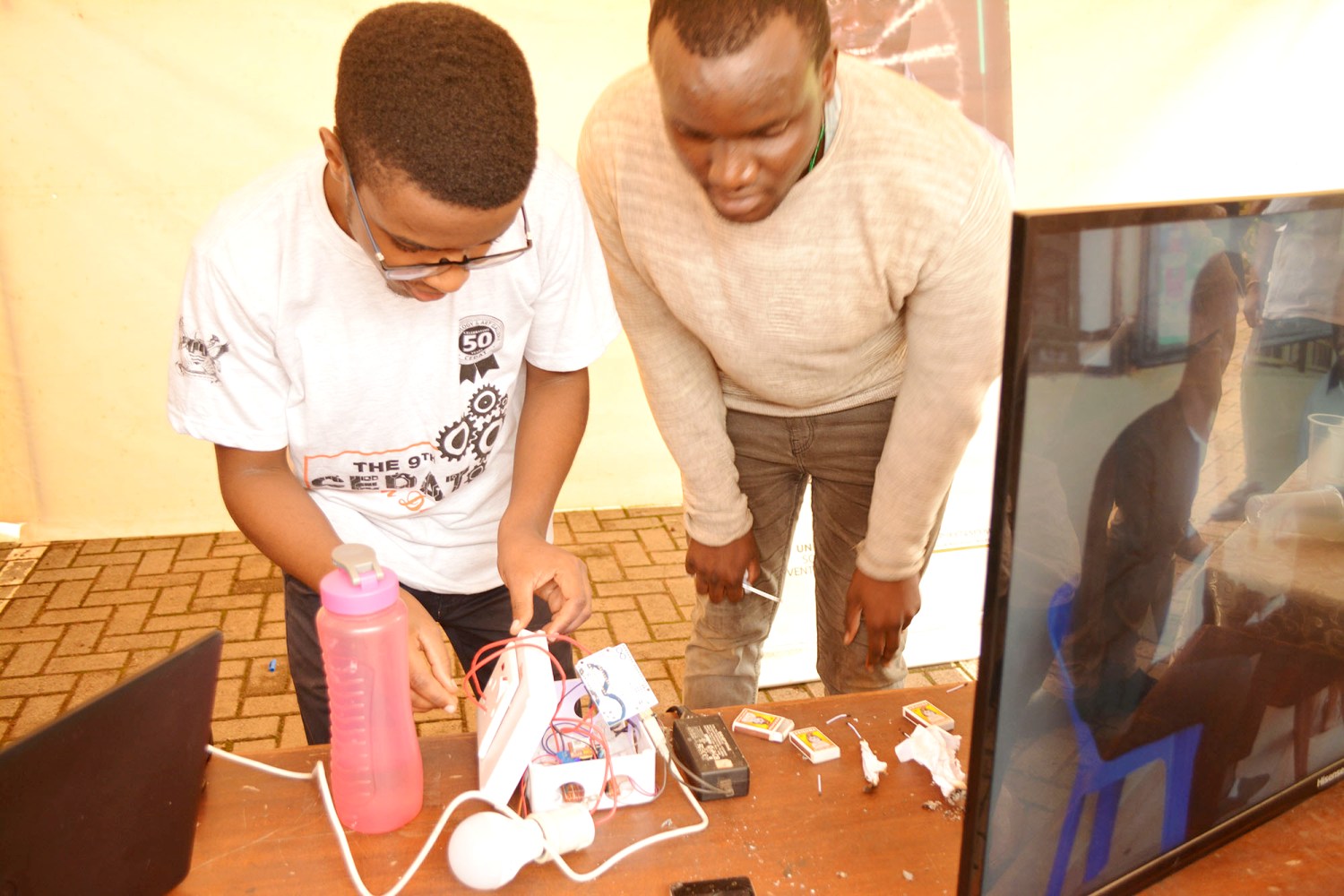 Despite the challenges brought about by the COVID-19 pandemic, students and staff at the College of Engineering, Design, Art and Technology (CEDAT) have continued to exhibit excellence in innovations to address different challenges. This was witnessed during a 2-day online workshop organized by the Higher Education Partnership for Sub Sahara Africa (HEPSSA) Project on 15th and 16th July 2021. 
The project, funded by the Royal Academy of Engineering supports different activities including curriculum review and problem-based learning in institutions of higher learning. Also supported is registration of Intellectual Property, University-Industry staff exchanges, workshops, conferences and training in Engineering Education.
The project is being undertaken by different universities including Makerere University, Kyambogo University, Mbarara University of Science and Technology, Busitema University, Ndejje University, Moi University, University of Dar es Salaam and University of Leeds in the UK.  
The HEPSSA project Aims at creating partnerships that will help in enriching engineering education and contribute to engineering capacity development in the region. It also seeks to improve the quality and relevance of engineering education and research in SSA. These improvements should be made by catalyzing industry-academia partnerships in 'hub' universities and their partner institutions.
Some of the exhibitions showcased included;
Makerere University to partner with the Egypt-Japan University of Science and Technology (E-JUST)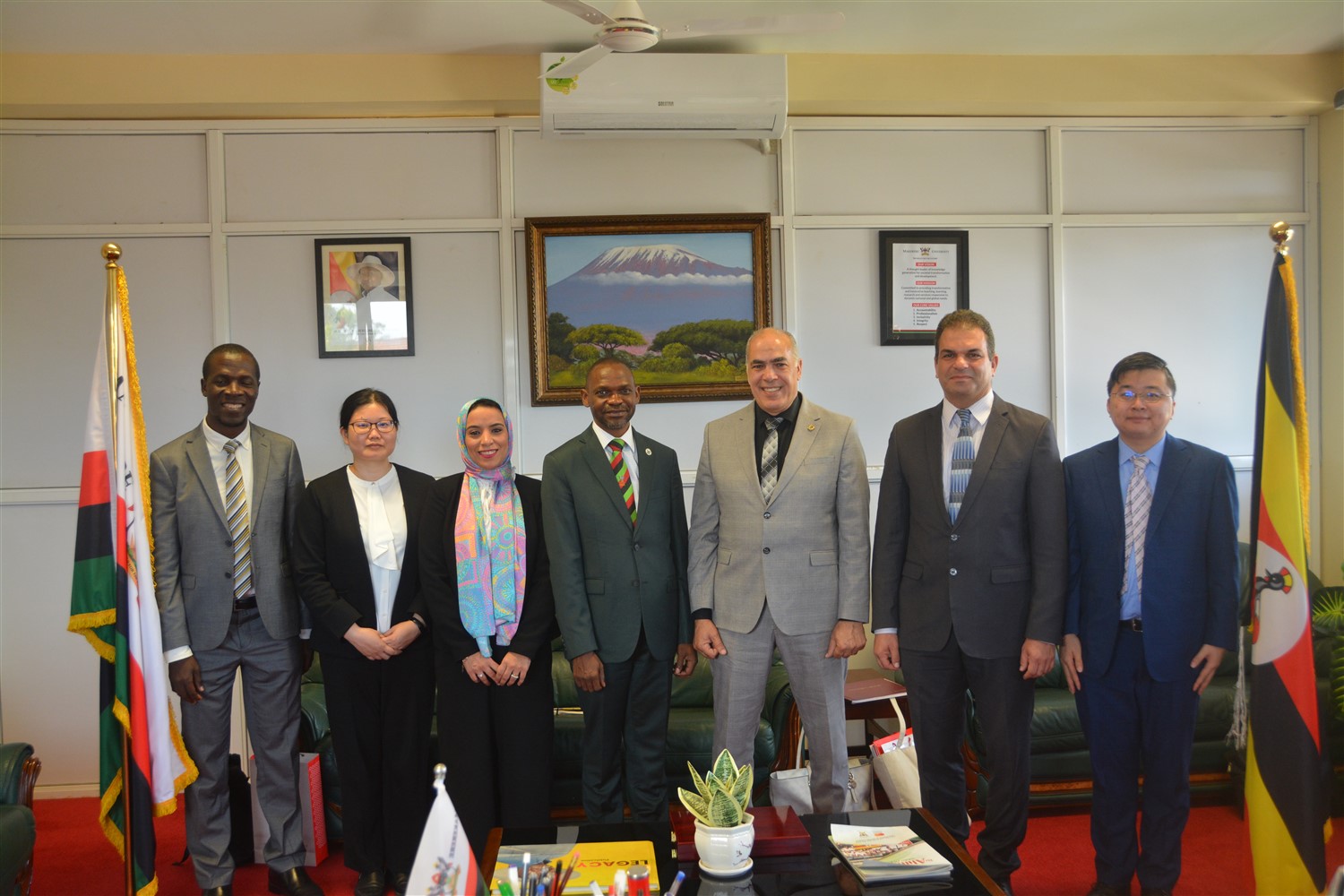 Makerere University is set to enter into a partnership with Egypt –Japan University of Science and Technology (E-JUST). The collaboration between the two universities to be formalized with the signing of a memorandum of understanding in the near future will see the two universities working together in a number of respects including staff and student exchanges, joint research and student supervision among others.
The decision comes after a visit to Makerere University by a delegation from the Egypt-Japan University of Science and Technology (E-JUST) on Thursday 23rd November 2023, led by the First Vice President for Education and Academic Affairs Prof. Sameh Nadah. The team comprised of the Deputy Vice President for Regional and International Affairs Dr. Muntaz Abdeluahaz, Ms. Tomomi Kawazoe the Project Coordinator for JICA E-JUST project and Mr. Racan Yosef, the Section head of International Affairs.
Ms. Dorah Kasozi successfully defended her Ph.D. Thesis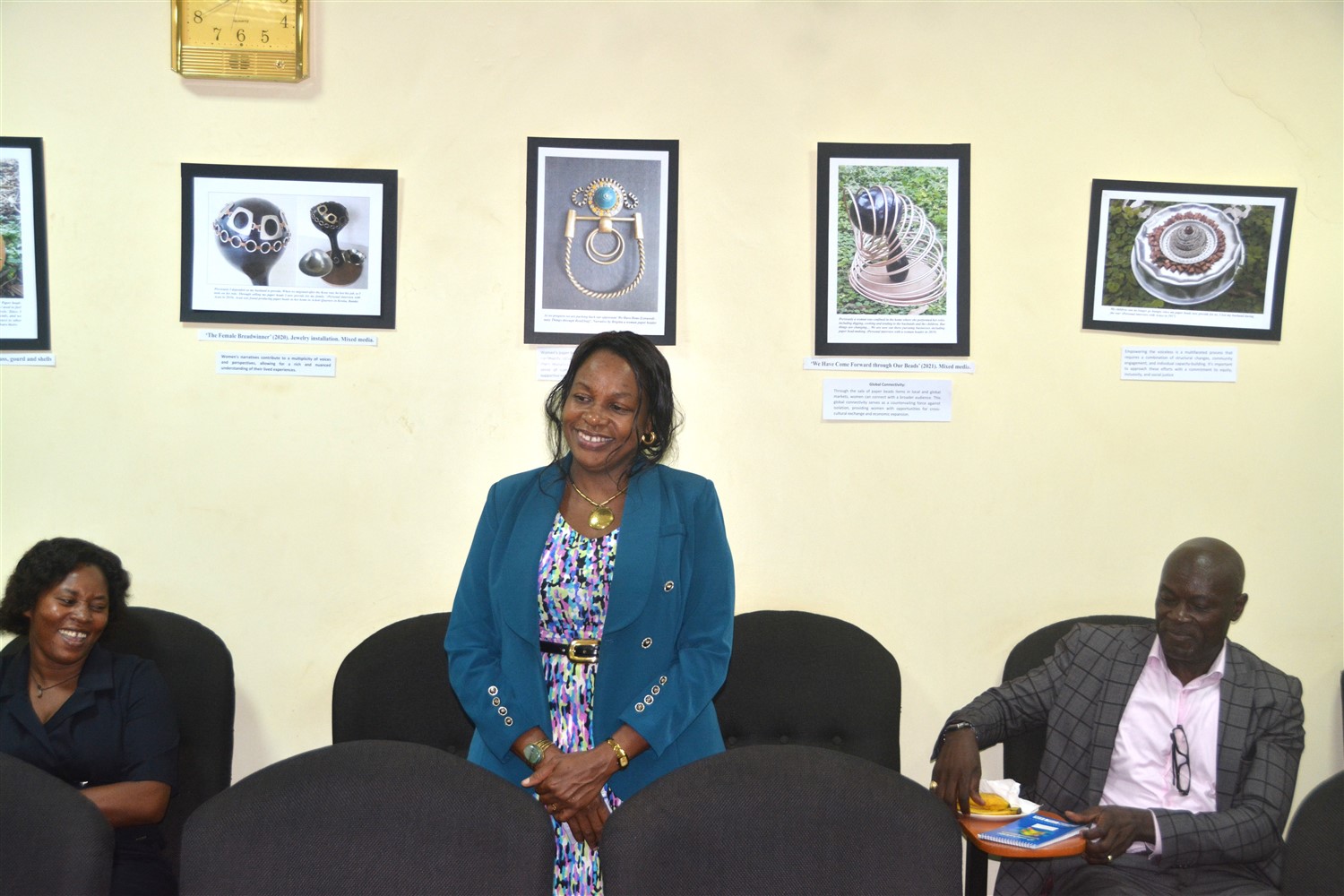 Dorah Kasozi from the Margaret Trowel School of Industrial and Fine Art (MTSIFA), College of Engineering, Design, Art and Technology (CEDAT) successfully defended her Ph.D. on Friday 3rd November 2023.
Kasozi is an Assistant Lecturer in the Department of Industrial Art and Applied Design (DIAAD).
The blended public defense event was held in the CEDAT Board room attracting the participation of both virtual and physical audiences from various backgrounds.
Her Thesis is titled; "PAPER BEAD[ING] AS AGENCY: SHAPING WOMEN'S SUBJECTIVITIES AND THE PRACTICE OF JEWELRY-MAKING IN UGANDA."
The School of the Built Environment at CEDAT conducts the first ever Ph.D. colloquium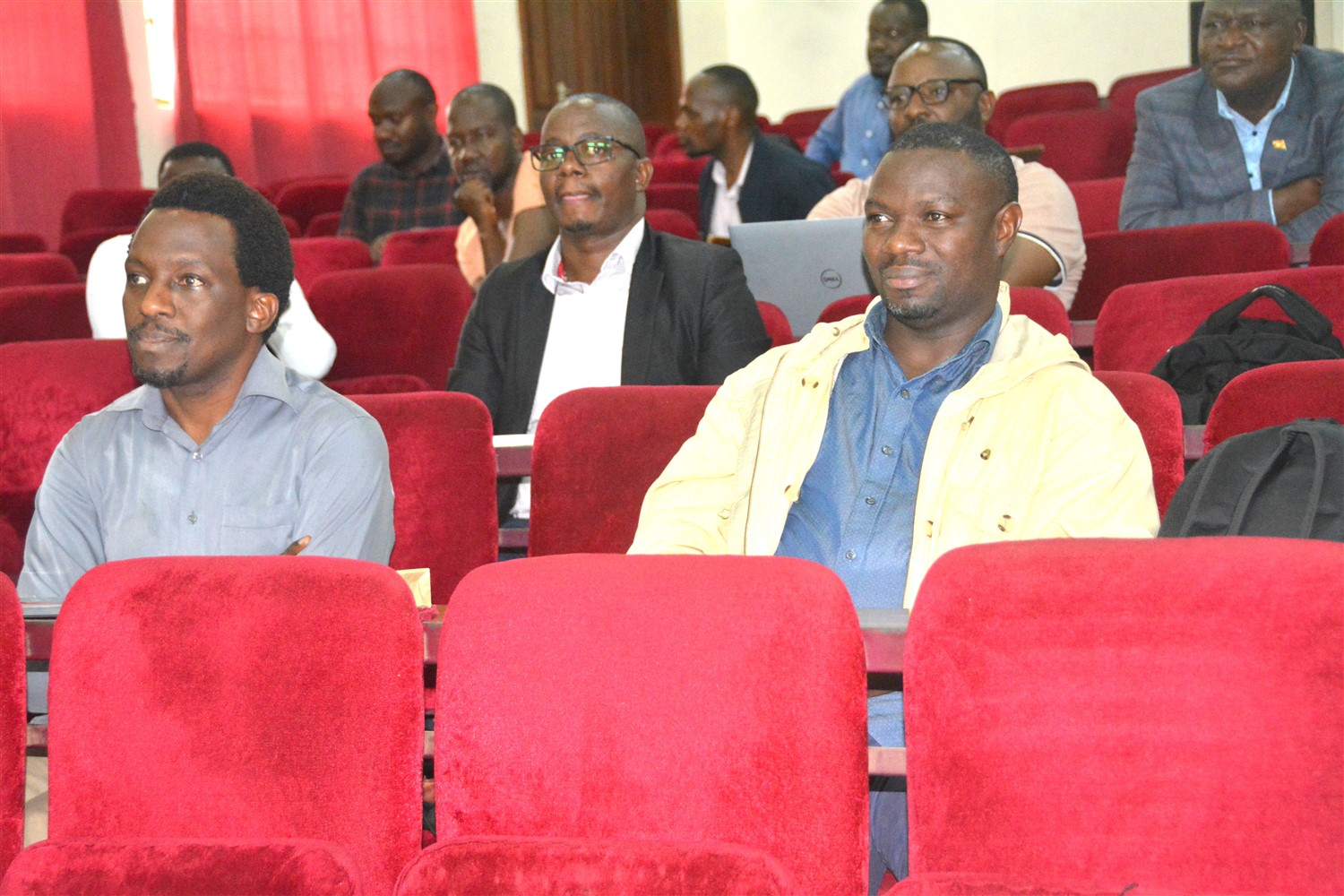 There is need for change in the way graduate students are handled if the University is to realize its Research- led agenda.
This was said by The Deputy Principal College of Engineering, Design Art and technology (CEDAT), Assoc. Prof. Kizito Maria Kasule who also called increased attention given to graduate students through whom the university will realize its objectives, mission and vision.
While speaking duringa colloquium for Ph.D. students' orientation held on October 25th 2023 in the CEDAT conference Hall, Assoc. Prof. Kizito Maria Kasule noted that the students were not getting the due attention they deserve and called for a change of approach and mindset from those that administer the programs.
'We have to admit that sometimes we have not been there for our students. At times there has not been any follow up about the students we are supervising', said the Deputy Principal who is also in charge of the administration of the academic programs in the college. Click here for more details