University Closure Guidelines in Compliance With Presidential Directive on COVID-19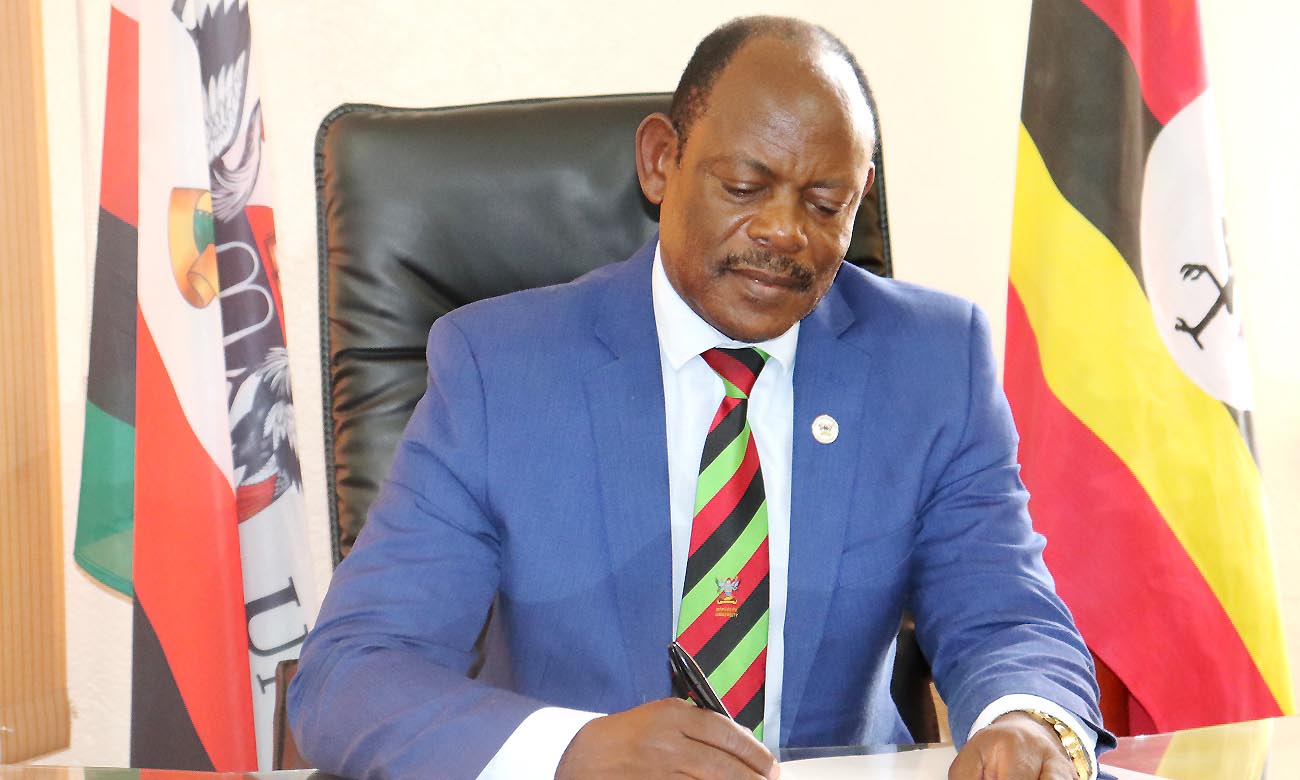 8th June 2021
All Staff & Students
Makerere University
RE: UNIVERSITY CLOSURE GUIDELINES IN COMPLIANCE WITH THE PRESIDENTIAL DIRECTIVE TO CLOSE INSTITUTIONS OF HIGHER LEARNING AS A PREVENTIVE MEASURE TO CURB THE SPREAD OF THE CORONAVIRUS
Reference is made to the communication from the University Council Chairperson Ref. 0301.00 dated 7th June 2021, which declared Makerere University closed for 42 days with effect from 7th June 2021 in line with the Presidential directives to curb the spread of COVID-19.
During its special meeting held on Tuesday 8th June 2021, the University's Top Management approved the following guidelines for the closure.
Adherence to COVID-19 SOPs
All units, staff and any other individuals within the University premises must at all times comply with the COVID-19 SOPs as prescribed by the Ministry of Health, including, but not limited to the following:
a) Always wearing a face mask in public places. Management will not grant access to university premises to any individual without a face mask.
b) All public buildings shall have hand wash facilities and hand sanitisers at the entrances. Therefore, all individuals seeking to access the buildings must wash their hands and/ or apply a hand sanitiser.
c) All public buildings must have a temperature gun at the entrances. All individuals seeking to access the buildings must have their temperatures taken and recorded. Any individual with a temperature above normal shall not access university buildings.
d) All public buildings shall maintain a registration book at the entrance. All individuals seeking to access the buildings must register on a daily basis.
e) Residents on the University campus are discouraged from welcoming visitors. Management will deny access to any persons seeking to access the University premises for the sole purpose of visiting.
Maintaining a 30% Physical Staff Presence at the University
a) All units shall maintain a 30% physical presence of staff. The heads of the respective units shall observe this requirement by rotating staff while considering the prevailing tasks and responsibilities.
b) All academic and administrative staff shall continue to work online during the period when they are not physically at the university. All staff remain obliged to deliver on the outputs required on them.
c) Working physically or online shall not be construed as a special assignment or extra work.
Students on Campus
a) Management instructed all students to vacate University premises by close of business on 7th June 2021.
b) International students who are resident in the University halls and currently cannot travel back to their home countries have been exempted from the requirement to vacate the university campus. These students shall be accommodated in Africa Hall (both males and female) but in different blocks. All students under this category are instructed to register with the Dean of Students, thereafter move to the designated residence with immediate effect.
Teaching and Learning
a) All electronic platforms, including the Makerere University E-Learning Environment (MUELE) and electronic resources under the University Library, shall continue to be accessible online during the closure period.
b) The University Library shall remain closed for physical access and shall maintain essential staff within the 30% limit while other staff will continue to work remotely to support access to online resources.
c) The Academic Registrar will issue a revised semester schedule following approval by the University Senate and Council in line with guidance from the Ministry of Education & Sports (MOES) and/ or National Council for Higher Education (NCHE).
d) Students undertaking research and other projects shall continue to interact with their supervisors online.
e) Colleges are requested to evaluate the status and readiness to undertake online teaching for Semester II of 2020/2021 Academic year before it can be implemented.
Examinations
a) Semester one 2020/ 2021 examinations for Final Year students that commenced on Monday 24th May, 2021 successfully ended on Sunday 6th June, 2021. Semester one 2020/ 2021 examinations for continuing students were scheduled to start on Monday 7th June, 2021 and end on Sunday 27th June, 2021. All examinations that were scheduled and not administered to students by 7th June 2021 are suspended. The Academic Registrar will communicate a new timetable for the examinations in due course.
Research Activities
a) Staff with research activities that require inter-district travel should consider rescheduling their field research activities.
b) Staff undertaking research involving perishable laboratory materials that were already acquired should register with their Unit Heads to be included in the allowable 30% physical presence on the campus so as to continue with their research activities.
c) In general, staff and students with ongoing research activities shall continue to meet with their research teams and supervisors online.
Places of Worship
The University Mosque, St. Francis Chapel and St. Augustine Chapel shall remain closed for a period of 42 days or otherwise determined by Government.
Other Activities
On-going capital developments to which Makerere University is contractually obligated, shall continue with strict observance of the COVID-19 preventive guidelines as provided by Government through the Ministry of Health.
Enforcement
a) The Office of Deputy Vice Chancellor (Finance and Administration) shall be responsible for the overall enforcement of the public health measures in force during the 42 days or otherwise pronounced by Government.
b) All heads of Units are responsible for enforcement of the measures in their units and shall report to the Deputy Vice Chancellor (Finance and Administration).
COVID-19 Vaccination
All University staff are required to take the COVID-19 vaccine in line with the Presidential directives. The University Hospital continues to offer vaccination services among other services, to students and the community at no cost.
Health Services
The University Hospital will continue to offer services to the university community on a 24-hour basis. Any suspected COVID-19 cases and/ or health emergencies should be reported to the University Hospital on the following address:
Address: Gadafi Road, Kampala
Tel: 0414 542922
Fighting the COVID-19 pandemic will be the collective result of compliance with the public health measures put in place by the Government. Management calls upon all members of the University to adhere to the guidelines for their own good, for the good of their loved ones and for the good of the University and the nation.
We Build For the Future!
Professor Barnabas Nawangwe
VICE CHANCELLOR
An Extraordinary Queen Elizabeth II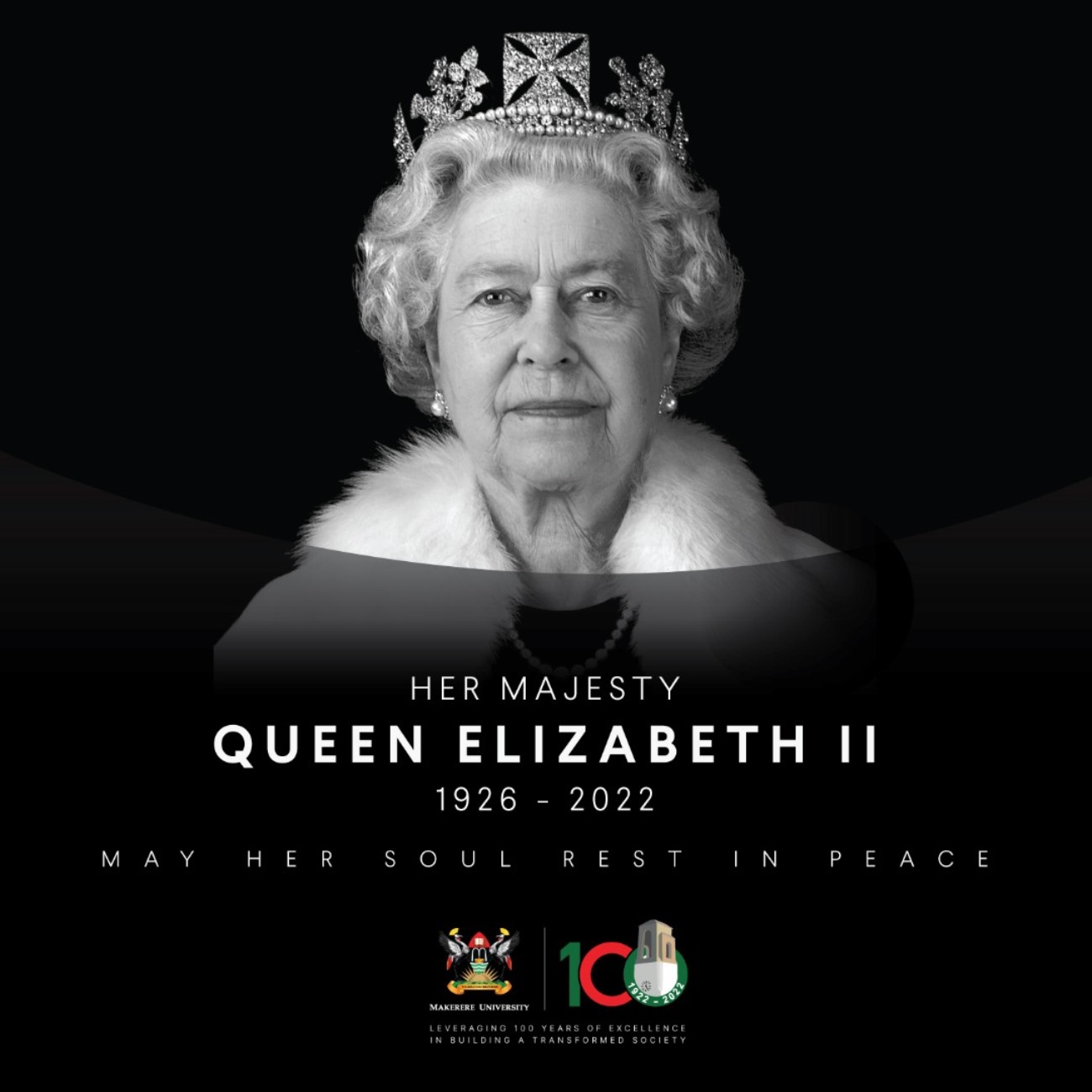 An extraordinary life has come to an end. Makerere University has been a major beneficiary of scholarships and research grants from the Association of Commonwealth Universities of which Queen Elizabeth II was the Patron. Our thoughts are with the Royal Family, the British people and the Association of Commonwealth Universities (ACU).
---
Please click the link below to view the Statement from His Majesty The King.
---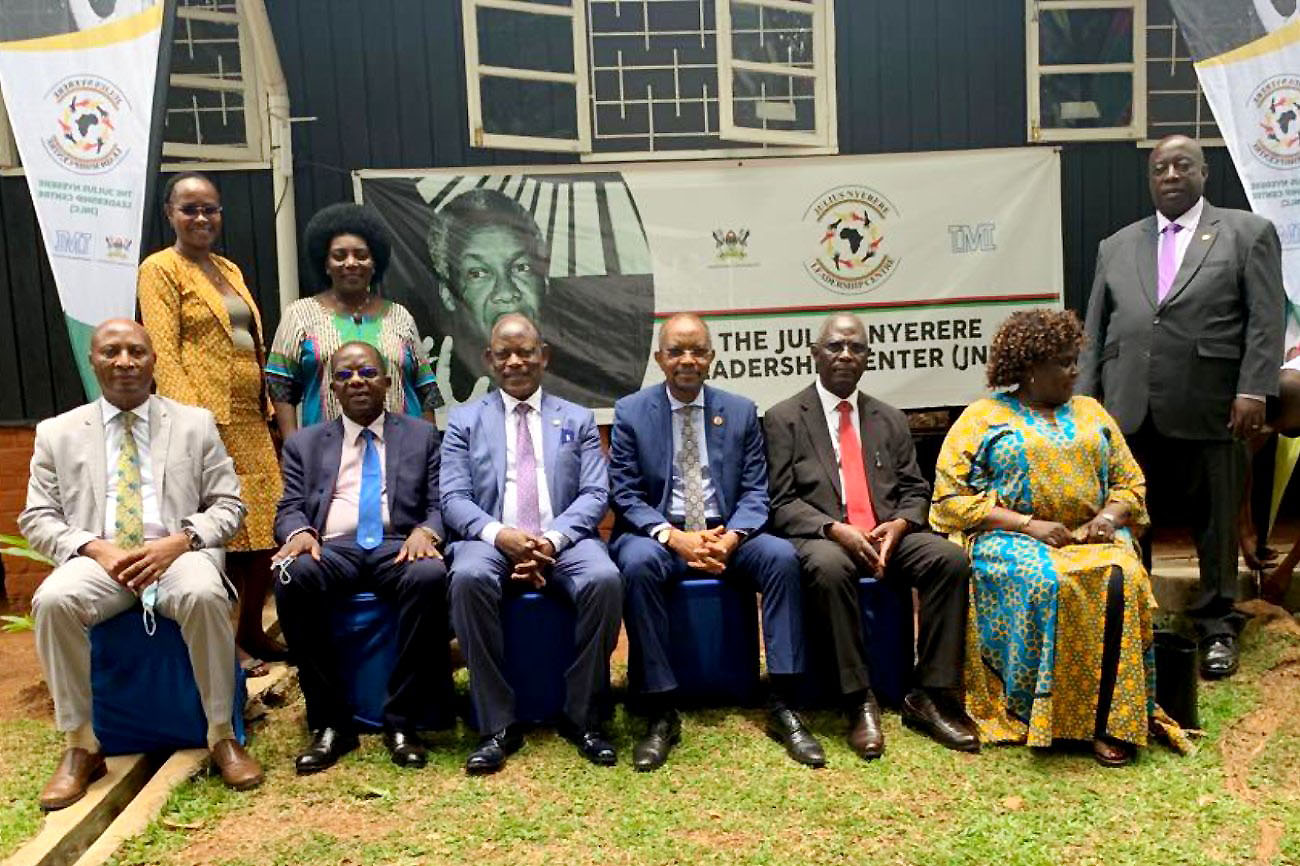 Today we hosted H.E. Dr. Aziz Ponary Mlima, High Commissioner of United Republic of Tanzania to the Republic of Uganda at the Julius Nyerere Leadership Centre to celebrate Nyerere at 100. We are proud of this gallant Makerere University alumnus, a great African freedom fighter and visionary leader. We also visited Nyerere's former room in the Old Mitchell Hall, now Complex Hall.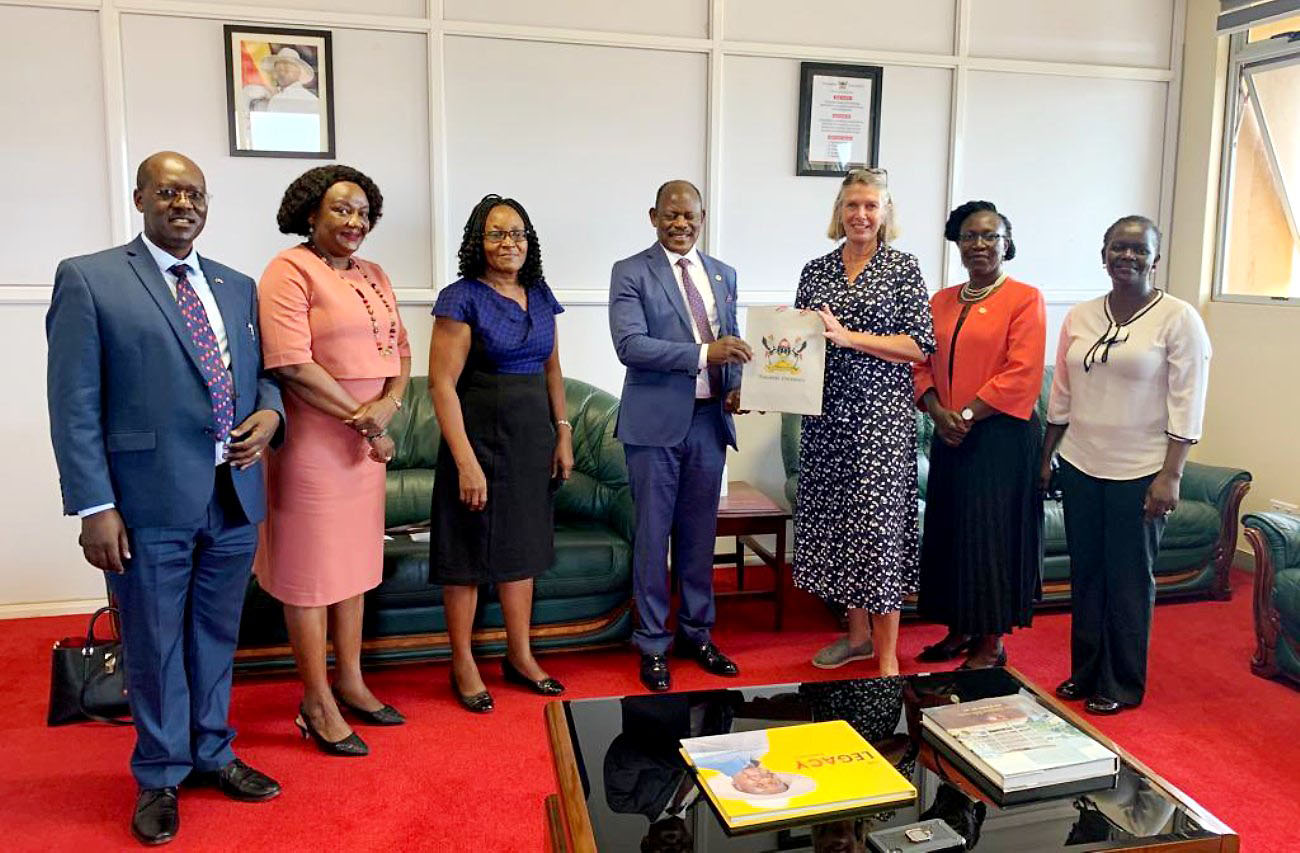 The first visit to Makerere University by H.E. Karin Boven Ambassador of the Netherlands in Uganda has been a happy one. I thank the Netherlands for supporting our School of Public Health to train health professionals for Uganda and Africa.