Police Boss Asks Mak to Conduct Research on Impact of Air Pollution on Traffic Officers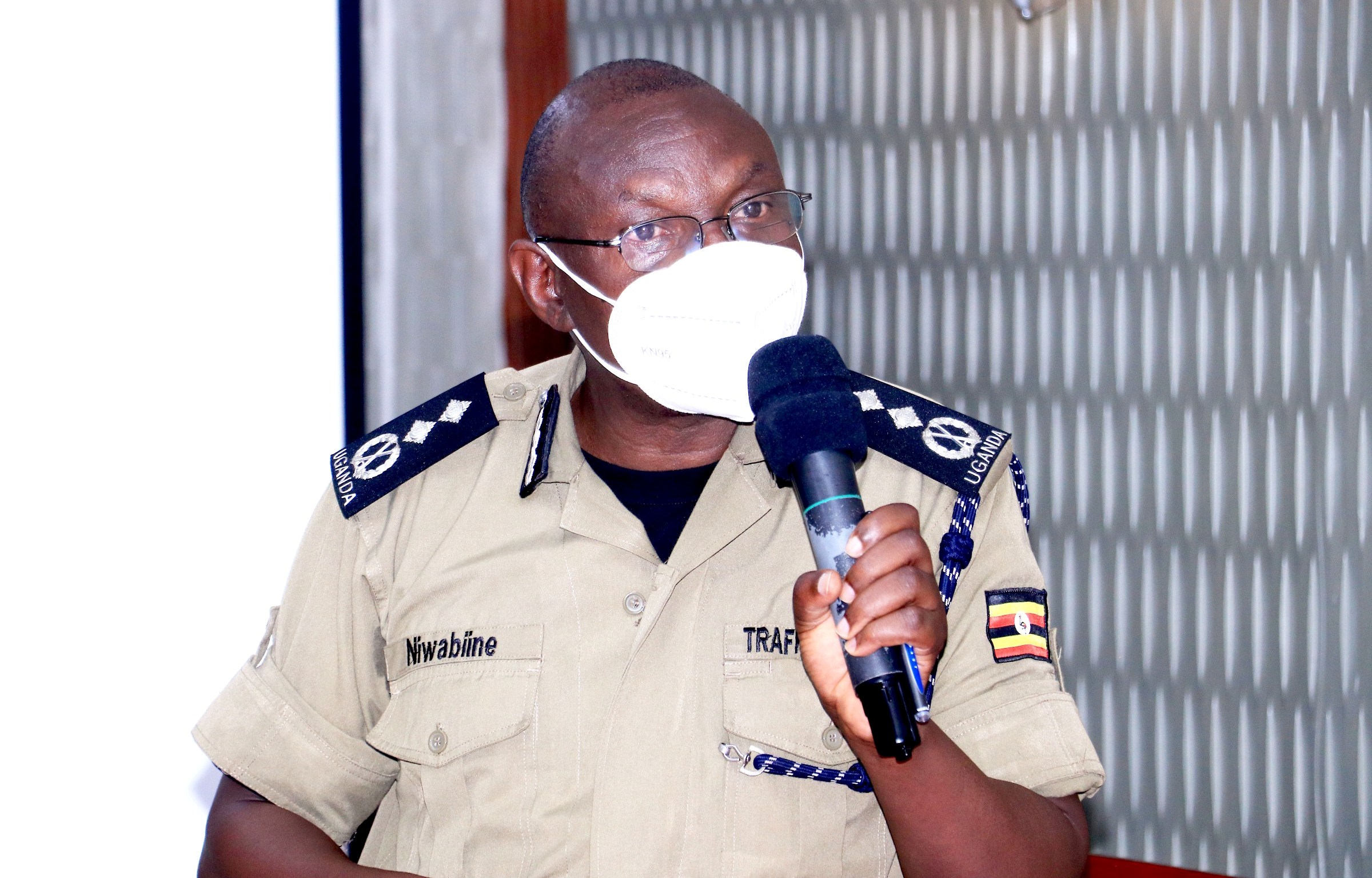 Commissioner of Police Niwabiine Lawrence, the acting Director Traffic and Road Safety in the Uganda Police Force has asked Makerere University to help conduct an investigation on the impact of air pollution on traffic officers in Uganda.
Niwabiine says on average, a traffic police officer spends a minimum of 6-8 hours on a particular spot directing traffic which is highly likely to affect the officers' health.
"We need to have a comprehensive study on the impact of air pollution on our traffic police officers. We request you Makerere University to help us. Our traffic officers spend 6-8 hours on one spot directing traffic. But we get worried about the exhaust fumes they are exposed to. We don't know what this could mean to their lives," said CP Niwabiine.
He said this while presenting on The Role of the Media in Road Safety at a two and a half journalists' training workshop on road safety in Uganda organized by the Makerere University School of Public Health at Hotel Africana in Kampala.
A total of 30 journalists and editors participated. This workshop aimed to increase the impact of the media in the prevention of road traffic crashes and injuries.
CP Niwabiine urged journalists to acknowledge the challenges that traffic police officers go through at their work noting that the police is overstretched. He also highlighted that police officers are psychologically affected by many things including the poor living conditions as well as abuses they undergo while on the road.
welcomed the request citing that air pollution is now the leading cause of many diseases globally especially infectious and non-infectious diseases.
According to Dr. Buregyeya, exposure to air pollution is an occupational hazard for traffic police officers. She however adds that the whole population is at risk, especially in urban areas due to emissions from cars hence the need for a multi-sectoral approach. She notes that since the air pollution is complex issue that no one sector can address it alone. She calls for policies and frameworks to support working across sectors to address some of these issues.
"If you talk about the cancers, they are related to pollution, if you talk about TB, its infectious but also related to pollution, if you talk about asthma, hypertension etc. Research that is coming out shows that air pollution is a risk factor for cardiovascular diseases. So these are important areas to address in order to reduce the burden of disease in this country. It is not about only police officers that are affected by pollution," Dr. Buregyeya said.
Dr. Buregyeya further notes that; "I believe doing research about this air pollution issue will provide the evidence needed that can inform policy and practice. Without evidence, it is difficult to cause change in the right direction and without policy our hands are tied."
Dr. Olive Kobusingye, who is also the board chairperson of the Road Traffic Injury Research Network, an international agency working to improve road safety through research globally, said Commissioner of Police Niwabiine's request is an area that the School of Public Health continues to pursue to make sure that we don't just look at roads as being a risk for injuries but also being a risk for other health conditions.
"CP Niwabiine brought in another component. His point was that law enforcers –traffic police officers who stand on the road for long hours and they consume fumes from cars and dust, sometimes 8hours at a time – there is a fear that this extreme exposure to pollutants is likely to affect their health," Dr. Kobusingye a Senior Research Fellow Principal Investigator, Trauma, Injury, & Disability unit (TRIAD) at MakSPH said.
Research from Makerere University has already showed that there are very high levels of pollution along the roads.
Dr. Lynn Atuyambe, an air quality specialist and associate Professor at Makerere University School of Public Health says long-term exposure to high levels of fine particulate matter (PM2.5) is harmful to human health.
This PM2.5 comes from vehicle emissions, industrial emissions, household energy use, and windblown dust.
A study by the Eastern Africa GEOHealth Hub at Makerere University School of Public Health sought to establish the effects of COVID-19 lockdown on Air Quality in Kampala city by measuring ambient PM2.5 concentration using the Met One Instrument Inc.
The study team analysed data for three years (2018, 2019, and 2020) but paid special attention to the first six months (January-June) of 2020 which coincided with the COVID-19 pandemic period.
"Our data revealed that air pollution has two main peaks in 24 hours of a typical day. The two peaks are at 09.00hrs and 23.00 hrs. This pattern is consistent in all the months under observation for the last three years (2020, 2019, and 2018) including the lockdown period.
A 2020 Health Effects Institute report shows air pollution was the 4th leading risk factor for early death worldwide in 2019, surpassed only by high blood pressure, tobacco use, and poor diet.
Contact Davidson Ndyabahika, communications officer at Makerere University School of Public Health for more information on dndyabahika[at]musph.ac.ug
Article originally published by MakSPH
Makerere Medical Journal: Golden Jubilee Edition 2022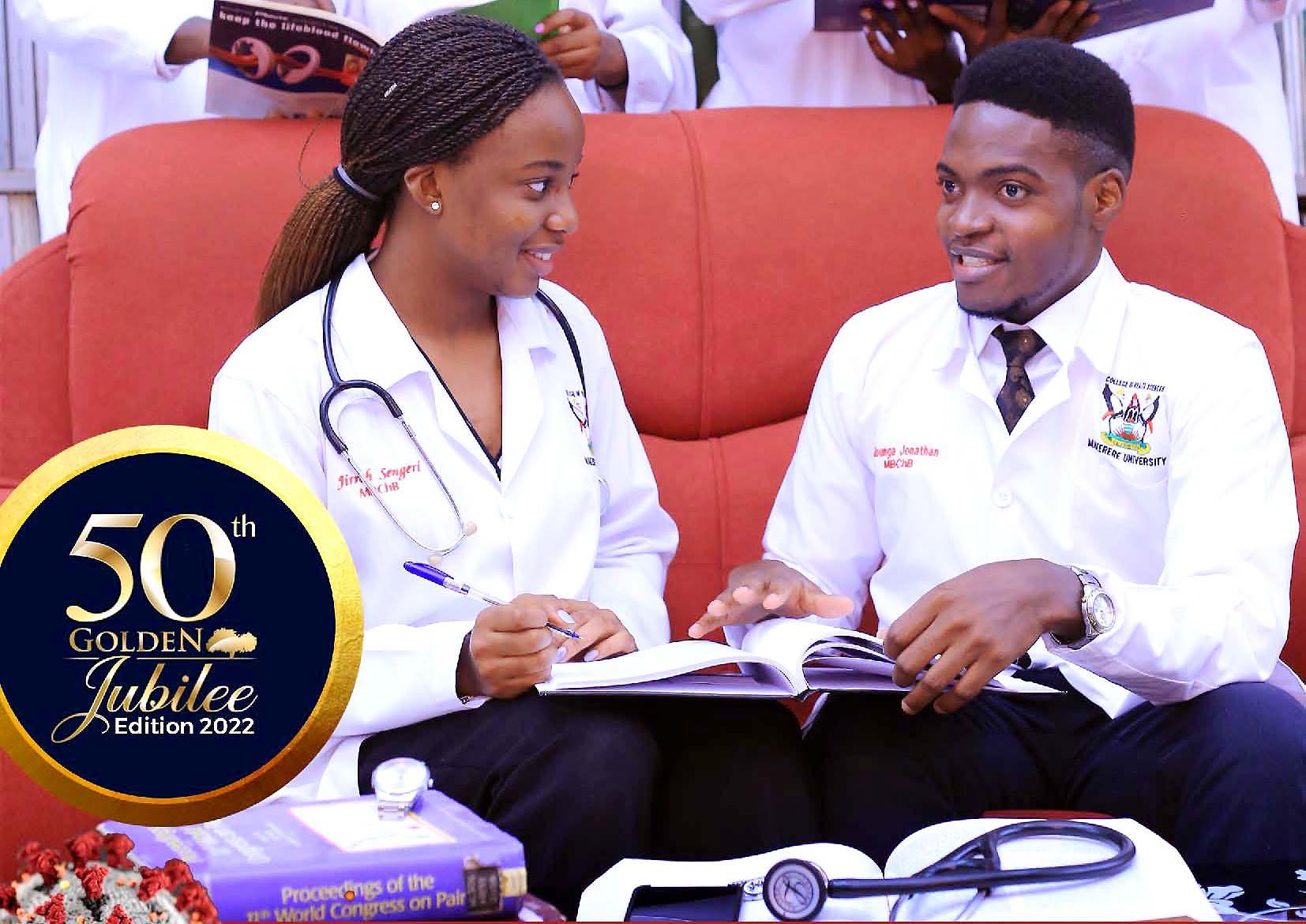 It's with great pleasure that I welcome you to the Golden Jubilee edition of this phenomenal journal. Yes, The Makerere Medical Journal marks 50 years of publication with this year's edition and all this has been made possible by the endless efforts and contributions of the Makerere University College of Health Sciences Staff and students because without your research submissions and financial support, the journal wouldn't have made it this far. To you reading this, thank you for contributing to the sustainability of this great project, year in year out.
Here's a quote to ponder on as you delve into this year's well-crafted articles and it's by Zora Hurston (1891-1960), "Research is formalized curiosity. It is poking and prying with a purpose." And doesn't that just define our purpose as researchers?!
This edition's articles cover pertinent topics ranging from Antimicrobial Stewardship, COVID-19 interventions, Oral Health amongst others. It also features student projects, write-ups on student-led organizations and societies that are making a difference in the life of a health sciences' student and many more interesting writings. Featured in this issue are international manuscripts from countries like Nigeria and we were also honored to work with other universities within the country and feature some of their students' articles.
I would like to extend my most sincere gratitude to my team of editors that engaged in a rigorous peer review process to ensure that the articles published are up to standard. As the editorial team, we are quite pleased to see the number of undergraduates involved in research steadily increasing and all the efforts that have been put in by the different stakeholders to see this happen are commendable.
With that said, I hope you enjoy every second of your read!!!
LINDA ATULINDA,
MBChB IV
EDITOR-IN-CHIEF,
Research and Writers' Club 2021-2022
Call for Applications: HEPI Masters Support Fellowship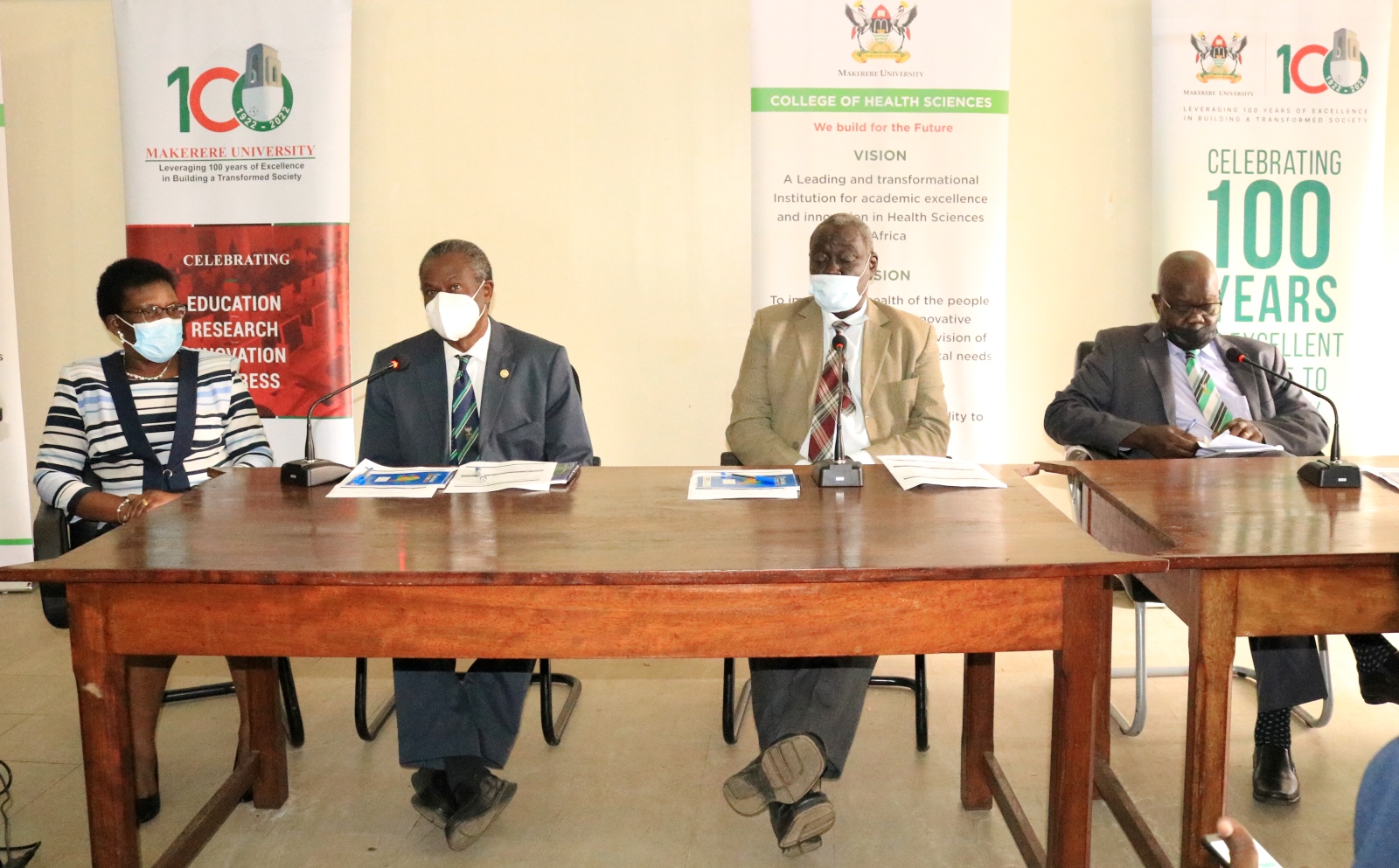 Applications are invited for the Health Professional Education Partnership Initiative (HEPI-SHSSU) Masters fellowship programme support from postgraduate students of:
Makerere University College of Health Sciences (MakCHS)
Kabale University School of Medicine
Clarke International University
Faculty of Health Sciences, Busitema University
The programme will support graduates in their final year of training leading to the award of a Masters degree on any of the Master's graduate training programs at the stated University for a maximum of 19 successful candidates.
The closing date for the receipt of applications is 30th September 2022.
Inquiries and Applications must be submitted to hepishssu@gmail.com
See attachment for more details 
Call for Applications: Faculty Research Training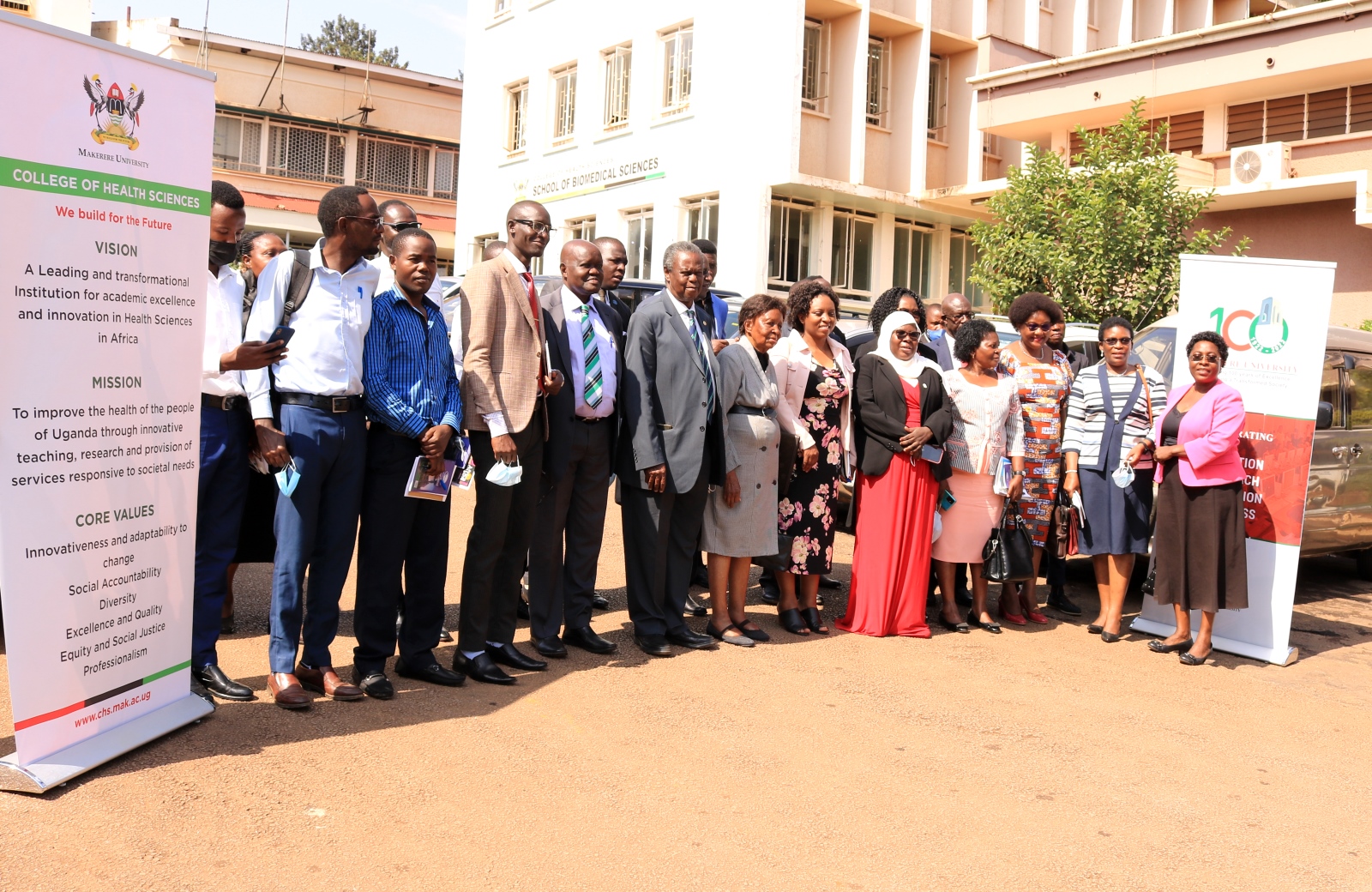 Applications are invited from faculty at Makerere University College of Health Sciences, Kabale School of Medicine, and Clarke International University to undertake training in research.
Limited research funding will be available for research focusing on community-based, clinical, operational, health professions education, epidemiological, biomedical, and research in Communicable Diseases (e.g. HIV/AIDS, malaria, tuberculosis, etc.) or non-communicable diseases of importance to Uganda.
Up to 15 applicants will be selected and they will undergo a brief (2 days) didactic training in research proposal development prior to embarking on their research projects. Up to 4,000 US dollars per applicant (depending on budget) will be available to support the research.
The closing date for the receipt of applications is 3rd October 2022.
Inquiries can be forwarded to the PI, HEPISU Program on hepishssu@gmail.com
See attachment for more details