Call for Applications: MAK-ImS PhD, Masters, Non-Degree Fellowship Scholarships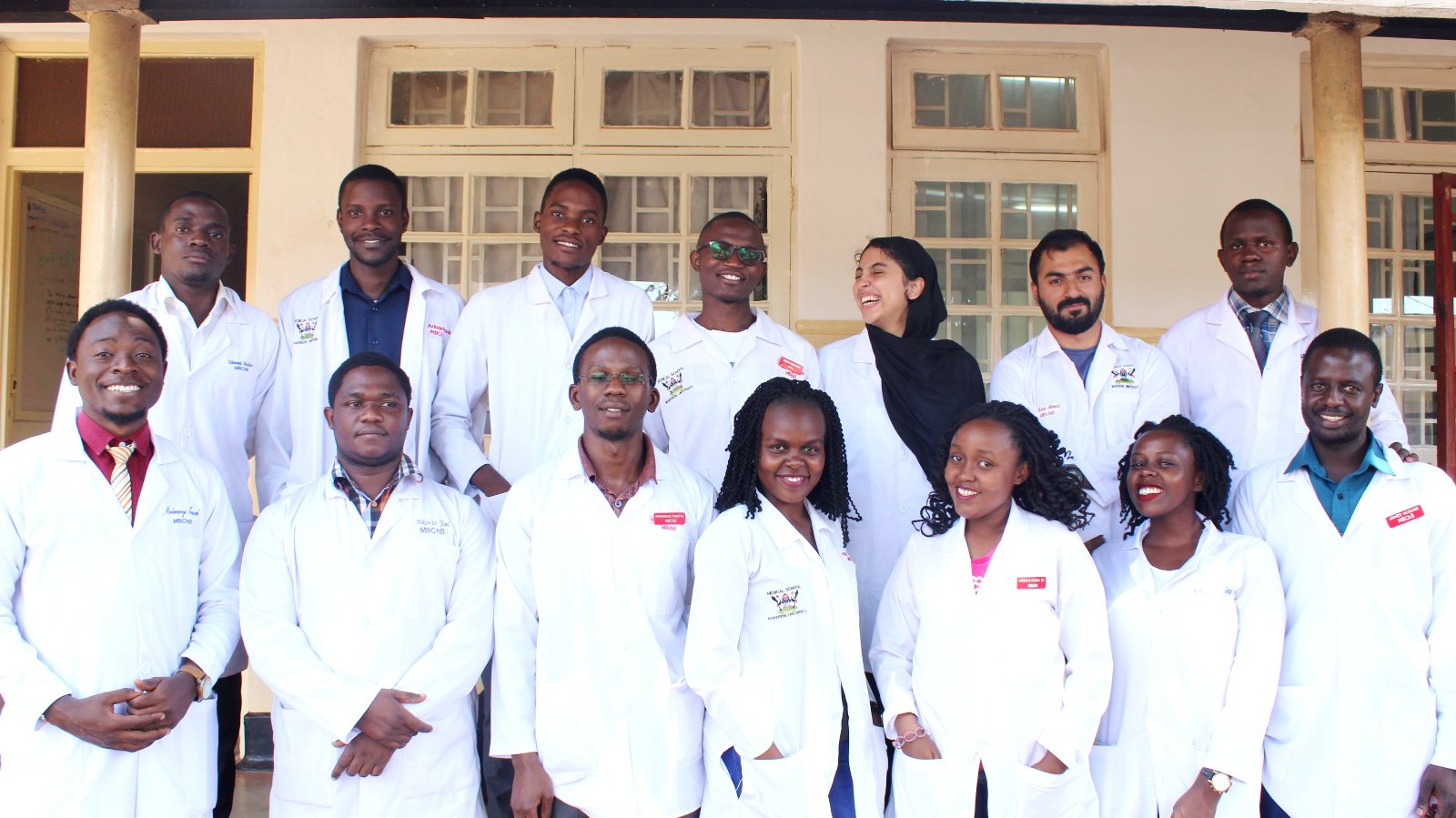 The Makerere University School of Medicine Implementation Science (MAK-ImS) Training program with funding from the United States National Institutes of Health-Fogarty International Center is offering scholarships for PhD, Masters and non-degree fellowship in Implementation Science
MAK-ImS is a collaboration between Makerere University College of Health Sciences and University of California San Francisco in the USA. The goal of this training program is to create sustained growth of an ImS research environment at Makerere University and the application of ImS to bear on HIV research and service delivery on a larger scale.
This call for applications targets; junior and mid-level faculty, graduate trainees in Public Health, Clinical- and Social sciences, researchers and HIV implementers with demonstrated interest in developing generalizable approaches which enhance the uptake of evidence-based healthcare practices to optimize outcomes along the continuum of HIV care.
The program is soliciting applications for research training positions in the following categories;
1. PhD program
2. Master's degree program in the fields of: (MMed) in Internal Medicine or Pediatrics, Master's in Public Health (MPH); Master's in Clinical Epidemiology and Biostatistics (MSc CEB), Master of Arts in Social Sciences, Economics, Information Technology at Makerere University with demonstrated research experience.
3. Long-term non-degree fellowship program (1-2 years)
PhD training at Makerere University
Eligibility criteria
• Have a Masters' degree in Medicine, Behavioral Sciences, Social Sciences, Economics & Information Technology or any Biomedical / Health related field.
• Demonstrated interest in research and HIV care and prevention and potential to grow into an independent researcher.
• Has a near completed or completed proposal with a clear ImS component and willing to conduct a rigorously mentored dissertation project in this area as part of the degree program.
• Commitment to develop and maintain a productive career devoted to implementation research on the treatment and prevention of HIV/ AIDS.
• Must be either a junior or mid-level faculty at Makerere University or a staff of an HIV research/ implementing project or working in a relevant program at Makerere University or the Ministry of Health.
• Have clear training timelines, details of the training support needed and justification for the support.
• Ready to undertake training in Epidemiology and Biostatistics and a one-year UCSF Online Certificate in Implementation Science.
2. Masters training at Makerere University
Eligibility criteria
• Should be enrolled on any of the following programs; Master's degree in- Public Health (MPH), Medicine (Internal Medicine or Pediatrics), Clinical Epidemiology and Biostatistics, Health Services Research and Social Sciences.
• Should have a concept or proposal with a clear ImS component and should have completed at least one year of graduate training by August 2021. For MPH-Distance Education course, one must have completed at least two years.
• Demonstrated interest in HIV research, care and prevention.
3. Non-degree fellowship in Implementation Science
This is a 2-year fellowship program targeting junior and mid-level faculty at Makerere University, policy makers, researchers and HIV implementers.
Trainees will undertake courses in Epidemiology & Biostatistics, and Implementation science to be equipped with knowledge and skills in ImS research, scientific writing and presentation so as to conduct a mentored HIV research project which must be published in an open access peer-reviewed journal.
Eligibility criteria:
• Having a masters' degree in any Biomedical /Health or behavioral science related field.
• A good research training and publication background in HIV related field.
• Must have a concept or near completed HIV-related research proposal with an ImS component and willing to conduct a mentored research focused on HIV BSS.
The following are the broad HIV/AIDS Research priority areas (Themes). Applicants are encouraged to develop concepts from these themes.
(a) Research to reduce the incidence of HIV/AIDS e.g. implementation research on pre-exposure prophylaxis.
(b) Implementation research to ensure initiation of treatment as soon as diagnosis has been made, retention and engagement in these services, and achievement and maintenance of optimal prevention and treatment responses.
(c) HIV-associated comorbidities and co-infections (e. g Cardiovascular, Neurological, Malignancies and TB).
NB: All trainees must complete trainings in; Responsible Conduct of Research (RCR), Protection of Human Research Participants (PHRP) and Good Clinical Practice (GCP) before conducting research involving human subjects.
APPLICATION PROCESS:
Application letters should be accompanied by a detailed curriculum vita, copies of academic credentials, recommendation letters from two professional references or mentors experienced in HIV research, Personal Development Plan (Fellowship only), proof of admission at Makerere University (Master's) and a Concept/ proposal of your proposed ImS HIV research project. The letters should be addressed to the Training Coordinator, Mak-ImS Project and sent to;
Email: ims.chs[at]mak.ac.ug
Submit applications Before: Friday, 23rd JULY, 2021
Article originally published by MakSPH
Etheldreda Nakimuli-Mpungu: Innovator in Mental Health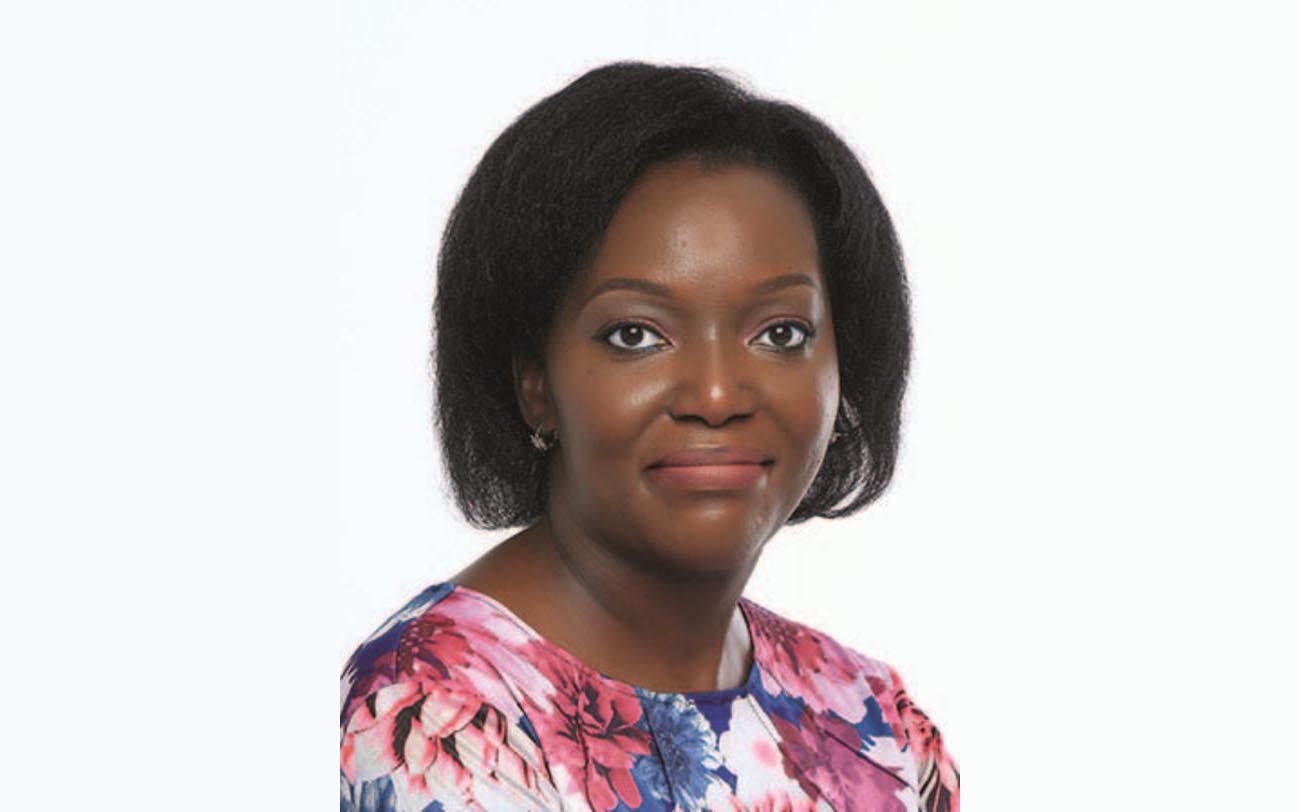 Etheldreda Nakimuli-Mpungu is a rising researcher and clinician doing innovative work in mental health and HIV in sub-Saharan Africa. She is a Senior Lecturer and psychiatric epidemiologist in the Department of Psychiatry at Makerere University College of Health Sciences (MakCHS) and head of the consultation–liaison psychiatric service at Mulago National Referral Hospital, Kampala, Uganda. Almost a decade ago, she recalls that "around that time, there were researchers who had resolved that Africans cannot comprehend psychotherapy; therefore, they gave persons living with HIV antidepressants as first-line treatment for mild-to-moderate depression in their research studies. In fact, there was an NIH funded grant in my department at the time that was evaluating the use of antidepressants for depression among people living with HIV. I said to myself, but this is not right because antidepressants are not the first-line treatment." She "strongly believed that what we should be doing was to develop culturally appropriate psychotherapy for depression" in this population.
Nakimuli-Mpungu's PhD had shown depression was fairly common among patients attending rural HIV clinics in Uganda and it affected their adherence to antiretroviral treatment. She successfully submitted a research proposal to Grand Challenges Canada and, together with her colleagues, teamed up with Edward Mills in Canada to develop and test in a pilot trial a culturally sensitive group support psychotherapy (GSP) for people with mild-to-moderate major depression and HIV. Nakimuli-Mpungu and colleagues went on to complete a cluster randomised trial to evaluate the model on a large scale, with trained lay health workers delivering the GSP. They showed that the effect of GSP on depression was sustained at 2 years, and treating depression resulted in improved adherence to antiretroviral medication. Nakimuli-Mpungu and colleagues are now seeking to replicate their work on GSP outside of Uganda. "That is the next step…If we have that evidence as well, then we're at the stage of scaling up." They are also adapting their model for young people aged 10–18 years and are creating an online platform to deliver psychotherapy because, she notes, the COVID-19 pandemic has created a need for digital health.
Mills, Professor at the Department of Health Research Methods, Evidence, and Impact, McMaster University, Hamilton, ON, Canada, comments: "Ethel is among the most important clinical researchers in Africa as she has the unique ability to ask important questions, get the clinical trials funded and conducted reliably, and personally analyses the data. Very few researchers anywhere can do all of this themselves."
Her parents encouraged Nakimuli-Mpungu to pursue medicine. "Our parents really wanted us to get educated and become worthwhile citizens", she says. "My earliest memory was that my mum used to say that girls become doctors". Fortunately, Nakimuli-Mpungu found sciences interesting and excelled in them. She studied medicine at MakCHS, graduating in 1999. Her path to psychiatry and research came during a job as a medical officer at Butabika National Referral Mental Hospital in Kampala. She initially thought she would be working in the hospital's general ward. But when she arrived, she was assigned to the female psychiatric ward and told to start seeing patients. "Almost immediately, I noticed there were really physically sick people on the psychiatric ward, and I had never seen this in my training. Very sick people: wasted, coughing, chronic diarrhoea. It didn't take long to realise that these were patients with HIV." But she could find little information on HIV and mental health in her psychiatric textbooks and searched online for research on HIV and mental disorders. "When I read those papers, immediately I said, I think this is the research I should also be doing, here in these patients who I'm seeing on a daily basis." Butabika Hospital gave her a scholarship and she enrolled in the masters in psychiatry programme at MakCHS in 2003, graduating in 2006. Her research was a comparative study of primary mania versus secondary mania of HIV/AIDS. "It was, to my knowledge, the first time on the African continent that that kind of research was done", she says. In 2007, she was awarded an International Fulbright Science and Technology Award for PhD studies and went on to complete her PhD in psychiatric epidemiology at Johns Hopkins University, Baltimore, MD, USA, in 2012.
Seggane Musisi, Professor of Psychiatry at MakCHS's Department of Psychiatry, describes Nakimuli-Mpungu as "a bright and gifted scholar…She has impacted Ugandan and world psychiatry by working to improve access to care of stigmatised, marginalised, and hard to reach people with severe
mental illness in LMICs." Nakimuli-Mpungu believes the mental health focus in Uganda needs to shift. "The problem in Uganda, maybe not only in Uganda, is that our focus is on the extreme end of the mental health spectrum, severe mental disorders…I feel that we should prioritise mental health. This requires creating awareness, education, and identifying the mild cases and then you step in at that stage…All health workers need to have at least the basic knowledge; they need to learn simple mental health screening to recognise depression. And when you identify a problem, immediately do something, give them an intervention. This does not call for specialised health workers because they're not there. But we all have mental health, and our mental health needs to be taken care of. Otherwise, it makes our physical health worse, we can't work, so we can't develop our communities."
IDI Supports Namboole CTU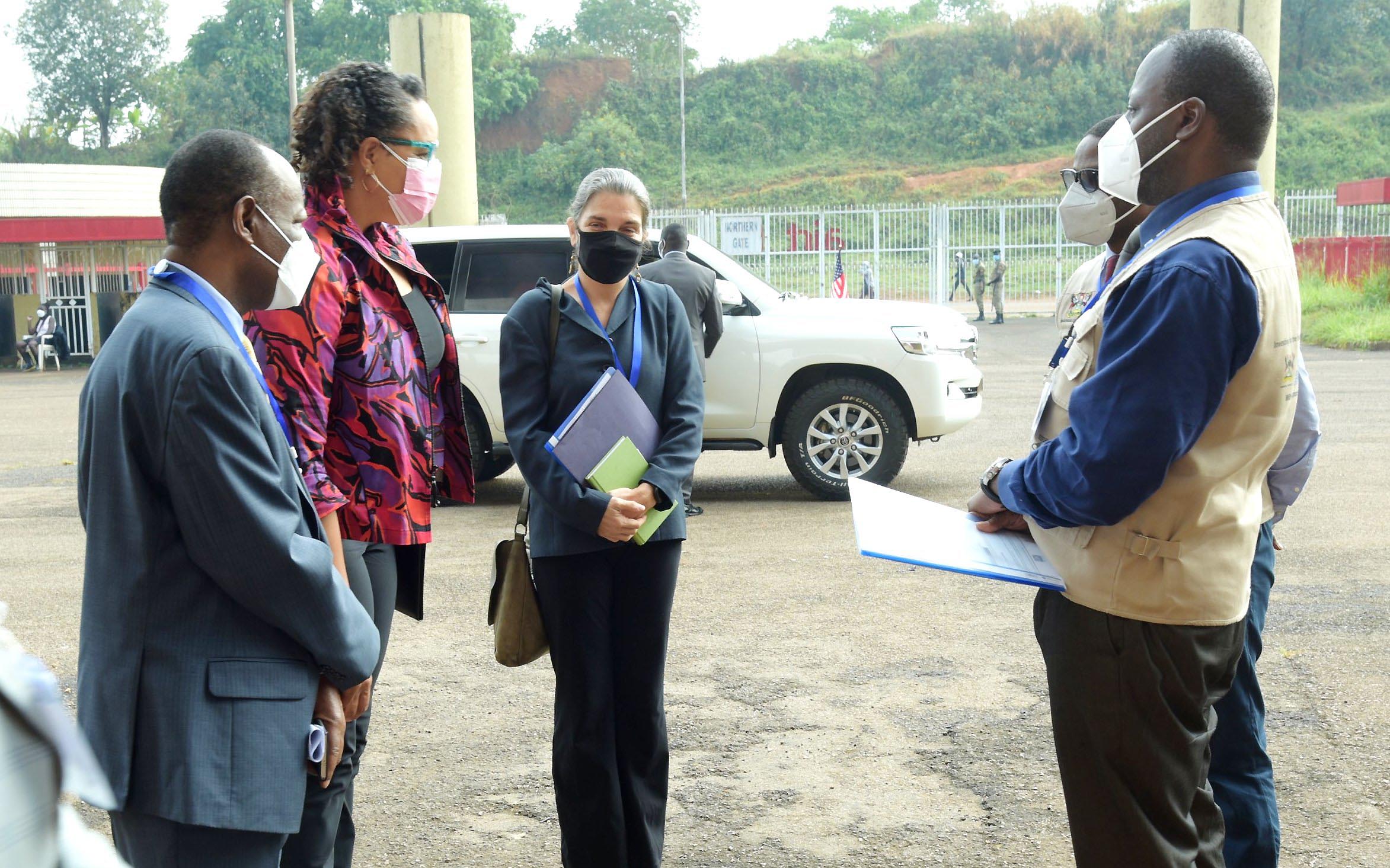 Today, the U.S. Ambassador to Uganda, H.E. Natalie E. Brown visited the Namboole COVID-19 Treatment Unit (CTU) which was reactivated on 28th May 2021 to manage mild, moderate, and severe COVID-19 patients in order to de-congest Mulago and Entebbe CTUs.
With support from Centers for Disease Control and Prevention (CDC), the Infectious Diseases Institute (IDI) Makerere University has continued to provide technical, human resource, and logistical support to strengthen Infection Prevention and Control, Clinical Care, Emergency Medical Services and Psychosocial support.
The US Ambassador was joined by Dr. Mwebesa Henry, the Director-General Health Services, Ministry of Health, Dr. Ivan Kisuule, In-charge Namboole CTU, Dr. Jennifer Galbraith, Ag. CDC Country Director, Dr. Amy Boore, Program Director Division of Global Health Protection CDC, Dr. Andrew Kambugu, IDI Executive Director, Francis Kakooza, Deputy Head of Department IDI Global Health Security Program, and Judith Nanyondo Program manager CDC/IDI Strengthening Partnerships for Preparedness and Response in Uganda Project.
Africa Must Step Up! Reflections from WHS Regional Meeting 2021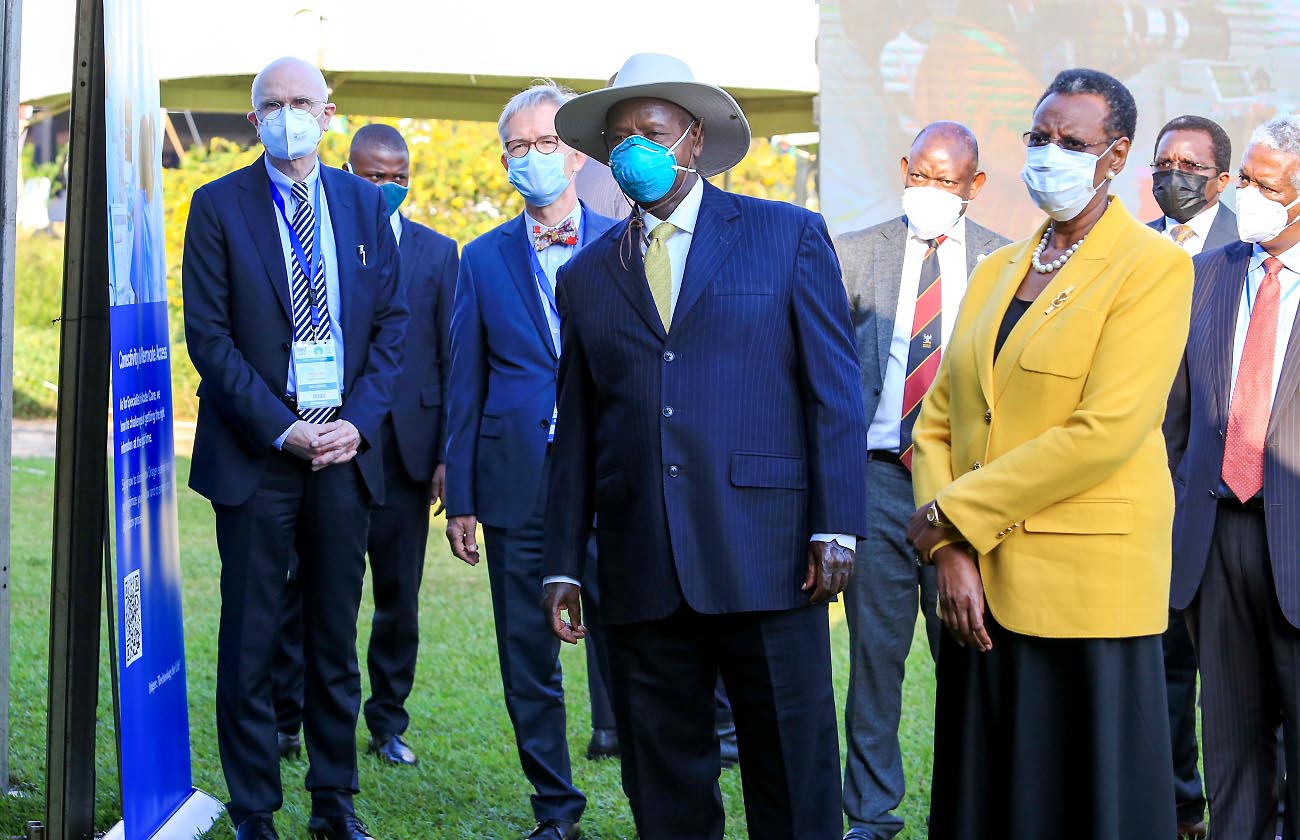 By Charles Ssemugabo and Rawlance Ndejjo
The World Health Summit regional meeting in Kampala, Uganda (June 27-30), which was first slated to take place end of April 2020 has just been concluded. The reason for the postponement of the meeting in 2020 was, you guessed it, the COVID-19 pandemic. Unfortunately, one year later, the pandemic is still far from over, with the host country, Uganda currently hit by its second wave of COVID-19. The latest wave seems largely fueled by the (more infectious and deadly) Delta variant. The current peak of cases in Uganda is over 400% the one registered during the first wave in December 2020, and the country has been under a 42-day total lockdown since June 18. The summit thus required special permission to have a few delegates on site.  
Against this backdrop, it was thus not surprising that the prominent message from the summit was the need for vaccine equity as many countries in the global south have so far been left behind in accessing the life-saving intervention. Just 1.1% of the African population have received COVID-19 vaccination, mostly through the COVAX facility. A stark comparison was made between the developed countries of which many are currently opening up, having ramped up vaccinations for their populations, while at the same time many countries especially in Africa are locking up (again) amidst a third COVID-19 wave that is sweeping the continent. "A pandemic fueled by inequity", vaccine 'nationalism' and 'apartheid' were some of the terms being used. The WHO Director-General, Dr. Tedros Adhanom Ghebreyesus re-echoed the need for sharing vaccines now and investing in local production, stressing also that Africa needs to build its own capacity to manufacture COVID-19 and other vaccines.
Amidst the acknowledgement of the unfairness of the rich world in hoarding vaccines and neglecting Africa, a consensus emerged on the need for Africa to step up its capacity to deal with, and solve its problems. "Selfishness in the world is bad but also good to wake up Africans." the Ugandan president, H.E Yoweri Kaguta Museveni, remarked at the opening of the summit. He continued "Africa should not depend on others for vaccines and essential commodities. We need to invest in Africa. Africa has fought Ebola; it can address its problems."