Call for Applications: MakNCD Non-Degree Research Support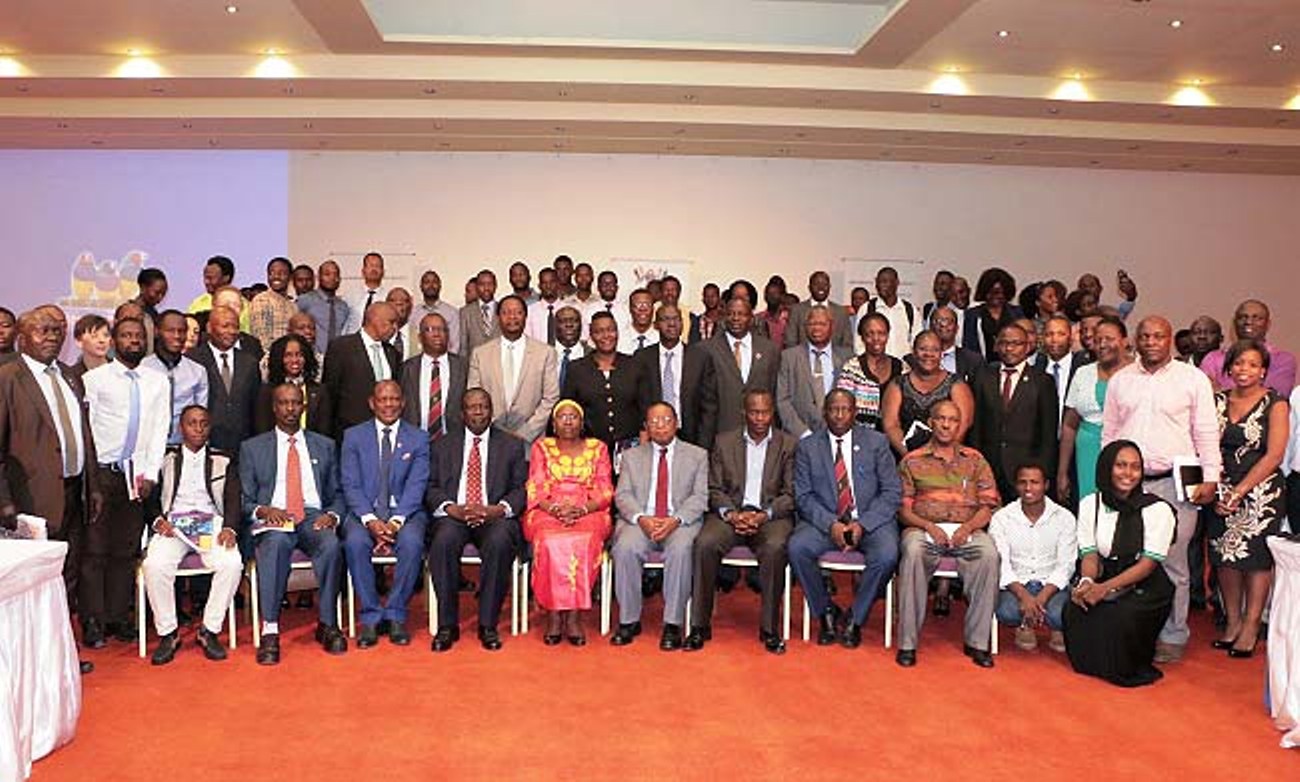 The Makerere University Non-Communicable Disease (MAK-NCD) Research Training Program, funded by the United States National Institute of Health-Fogarty international centre is a collaboration between Makerere University College of Health Sciences and Johns Hopkins University. The overall goal of this training program is to develop a comprehensive mentored research-training program in Uganda that will build local capacity to address the challenges of NCD control and management and promote the use of research findings to inform decision-making and policy.
This call for applications is targeting mainly junior researchers and Graduates at Makerere University with interest in building an independent research career in NCD.
A stipend and mentorship support for up to 12 months will be available to the selected candidates
Criteria for selection:
Must have a concept or a research idea proposal in one of the following NCD areas; Chronic Respiratory Diseases (CRD), Diabetes Mellitus (DM), Chronic Kidney Disease (CKD), Cardiovascular Diseases (CVD) & Hypertension.
Demonstrated interest in NCD research studies focusing on biomedical sciences, Clinical Research, Epidemiology, Implementation Science research and Policy.
Commitment to develop and maintain a productive career devoted to NCD
Must have two (2) mentors in the proposed area of research.
Must commit 40% of their time (2 working days) to the fellowship. A letter of support from an immediate supervisor stating that you can commit this time is required
The following are the broad NCD Research priority areas (themes). Applicants are encouraged to develop concepts from these themes.
(a)   Chronic Respiratory Diseases
(b)  Cardiovascular Diseases
(c)   Diabetes
(d)  Renal diseases
Benefits:
Mentorship
A monthly stipend will be provided upon development of a full proposal and clearance of the proposed study with appropriate IRB
Short courses in Bioethics, Good clinical Practice, Good laboratory Practice, Grant writing, Data Analysis and Manuscript writing.
Support to submit at least 1 paper in an indexed peer-reviewed journal as first author for publication
Fellows that achieve set targets will be supported to apply for additional grant funding to conduct primary research
Platform to develop into an independent Researcher in the NCD field
Application Process:
Email Makncd.chs@mak.ac.ug to request for the application form and CV template
Submit completed application, detailed CV, 2 letters of recommendation, letter of support from immediate supervisor stating that you can commit 40% of your time to the fellowship to Makncd.chs@mak.ac.ug, cc to Program Manager. Dr. Charles Batte dr.cbatte@gmail.com
Deadline for submission of applications: 9th July,2021.
"Only shortlisted candidates will be contacted"
Assoc. Prof. Annettee Nakimuli wins US$1M grant for Maternal Health Research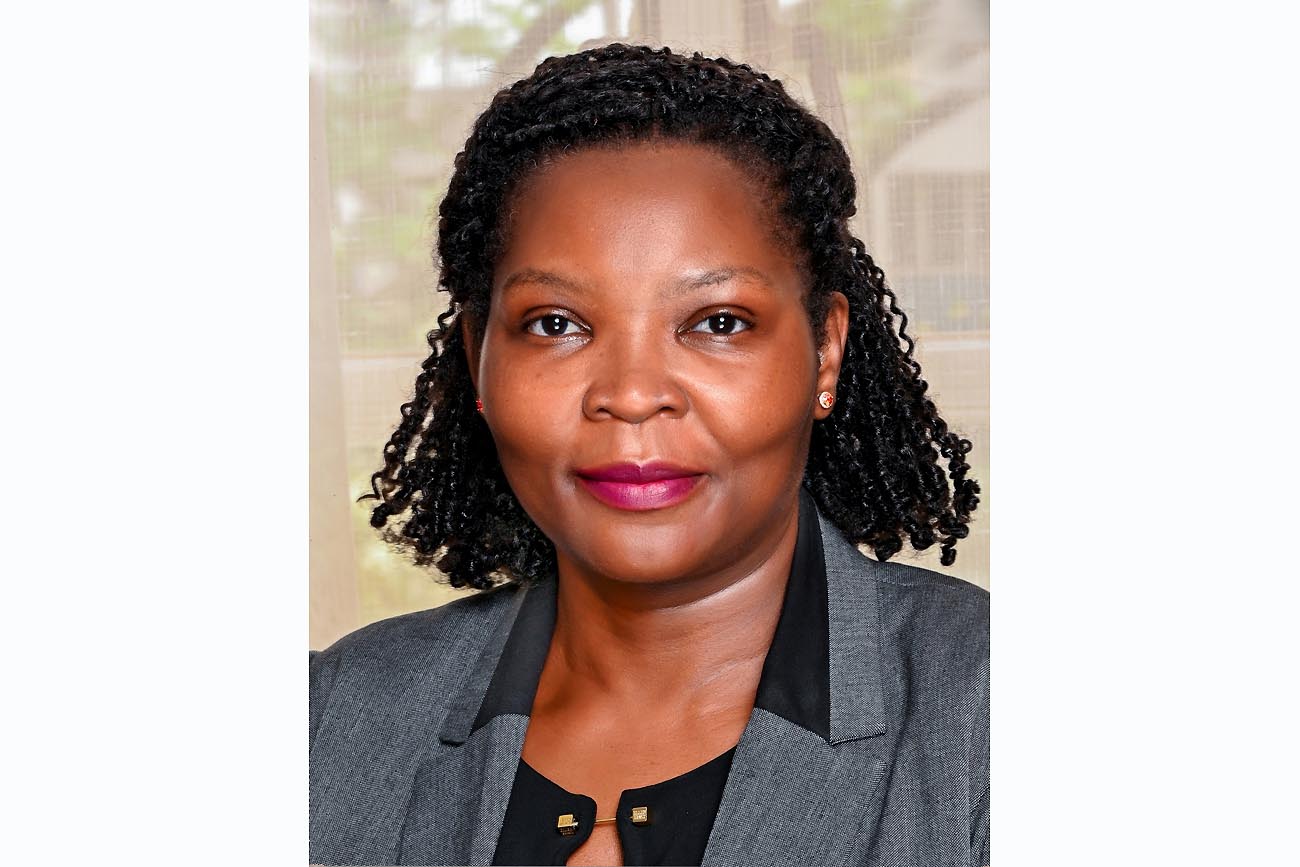 Associate Professor Annettee Nakimuli, Dean – School of Medicine has been awarded US$1M grantfor Maternal Health Research from the Gates Foundation Calestous Juma Science Leadership Fellowship. The five-year grant, entitled "Enhancing prediction of adverse pregnancy outcomes in Africa through partnerships and innovation" will focus on Great Obstetrical Syndromes (GOS), such as pre-eclampsia, preterm birth, stillbirth, intrauterine growth restriction;to help develop context-relevant interventions for prevention and treatment.
This is a major research project because GOS is a major killer in sub-Saharan Africa accounting for 60% of the deaths of mothers. Maternal mortality in Uganda remains high in the region at 336/100,000 live births which is approximately a 14-seater bus of women dying per day.
Dr. Nakimuli, a graduate of Makerere University College of Health Sciences, is an internationally-recognized research leader in maternal health for Africa. Her work can be traced back to 2006 when she was appointed an Assistant Lecturer in the Department of Obstetrics and Gynaecology, Faculty of Medicine, Makerere University. She then enrolled for PhD in 2009 to investigate how KIR and HLA-C genetic variants contributed to the pre-eclamptic risk in Ugandans which was the first genetic case-control study of pre-eclampsia in indigenous Africans – despite African ancestry being a predisposing factor to pre-eclampsia. She concluded that African women are at greater risk of preeclampsia than other racial groups. Dr. Nakimuli has researched extensively on maternal health, mentored young scientists and supervised manymasters and PhD students.
She will establish a cohort study of 4000 healthy pregnant women at Mulago and Kawempe Hospitals in Kampala, Uganda will be conducted where detailed clinical, biological and demographic information from mothers throughout pregnancy and from their babies at the time of birth will be collected. The study has potential to shed light on determinants, mechanisms and solutions for the excess burden of maternal and perinatal morbidity and mortality in SSA and for women with African ancestry elsewhere in the world. This study builds on Dr. Nakimuli's project where she is investigating predictors of pre-eclampsia in a cohort 1,500 healthy pregnant women; supported by the Future Leaders–African Independent Research (FLAIR) fellowship project funded by the Royal Society through the African Academy of Sciences.
Some of the products from the grant/study include: i) the biobank from this research will provide an important resource for future research studies. ii) build capacity for African scientists to solve problems of the Africa continent other than dependence on foreign experts iii) develop regional partnerships iv) multidisciplinary research where scientists from various areas work together.
Dr. Nakimuli expressed her appreciation for the opportunity given to her by the Gates Foundation to undertake the study as well as the support from colleagues at College of Health Sciences and Makerere University. She also highlighted the work accomplished through partnership with scientists at the Department of Obstetrics and Gynaecology, University of Cambridge, U.K headed by Prof. Gordon Smith.
Zaam Ssali is the Principal Communication Officer SoL & MakCHS
Monitoring & Evaluation in Global Health Course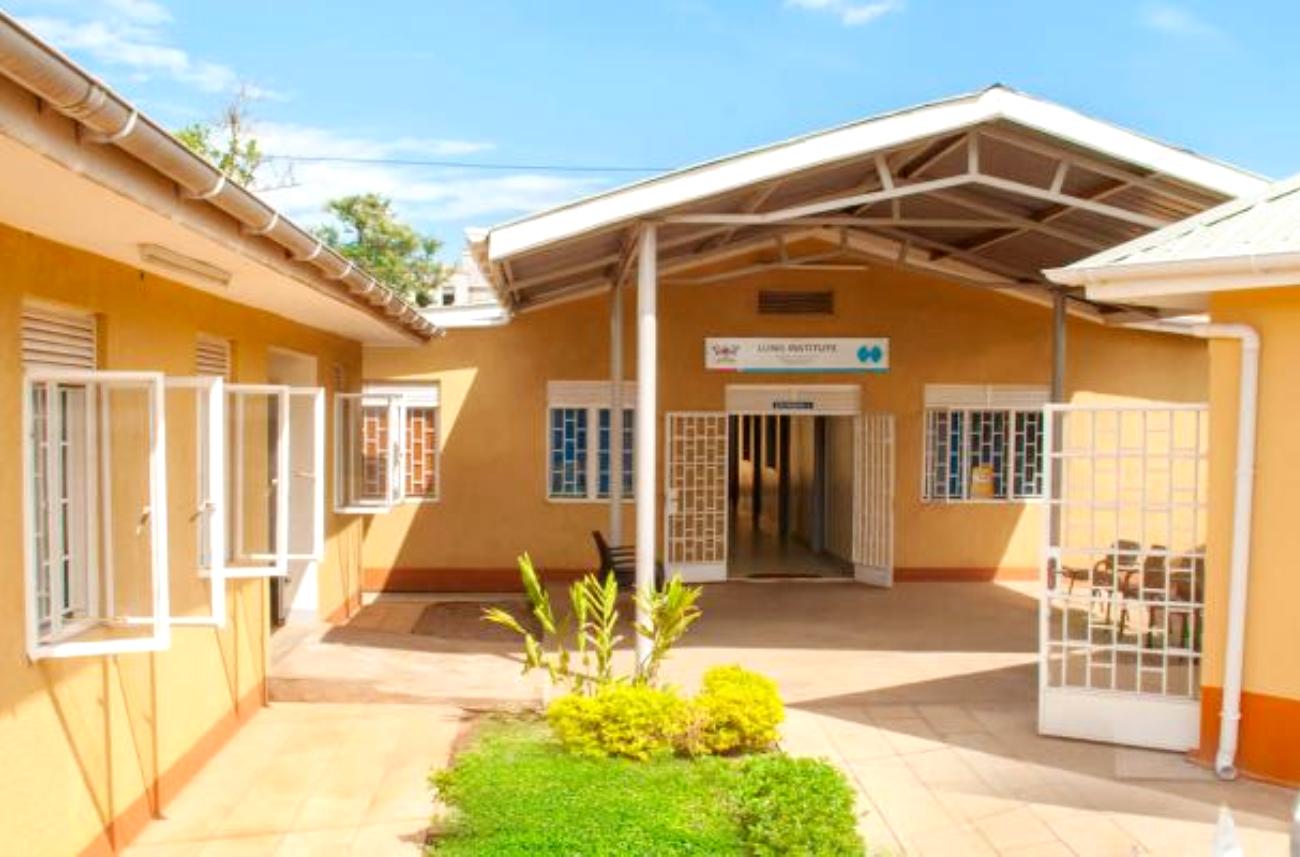 Makerere University Lung Institute through its NIH funded Non-Communicable Diseases Research training program #D43TW011401 aims to develop capacity for researcher to learn and understand the necessary tools to develop and implement M&E frameworks tailored to the needs of their NCD research programs in Uganda. As part of the program the Institute will sponsor participants with interest in NCD research to undertake a Monitoring and Evaluation in Global Health course with the University of Washington.  This course provides practical M&E skills that are required to create models and frameworks, indicators, design and deployment of M&E plans, quantitative and qualitative data collection, and data verification methods for working in complex local, regional, national, and global health environments.
How to Apply:
Create an eDGH account: go to https://edgh.washington.edu, select 'Log in' on the top right, and then 'Create a new account'. This will allow you to apply to the course and the account will keep track of your application and data
Once you have created your account, go to  https://edgh.washington.edu/courses/participant-application
Select the "Site-Based Participant" option when applying and select your site as "Uganda Kampala Makerere University Lung Institute" from the list on the application:

Note: You may be asked if you understand that you may be responsible to contribute to site fees – select yes, but please note that there will be no cost to you for taking this course with our group.
You will receive a confirmation email once you have submitted your application.
Please make sure you submit this application form by 08th December, 2021.
Contact Information:
Dr. Charles Batte
Program Manager,
Makerere University Non-Communicable Diseases Training Program (MakNCD)
makncd.chs[at]mak.ac.ug
+256700800618
Call for Applications: CTCA Study Coordinator (Nov 2021-Nov 2026)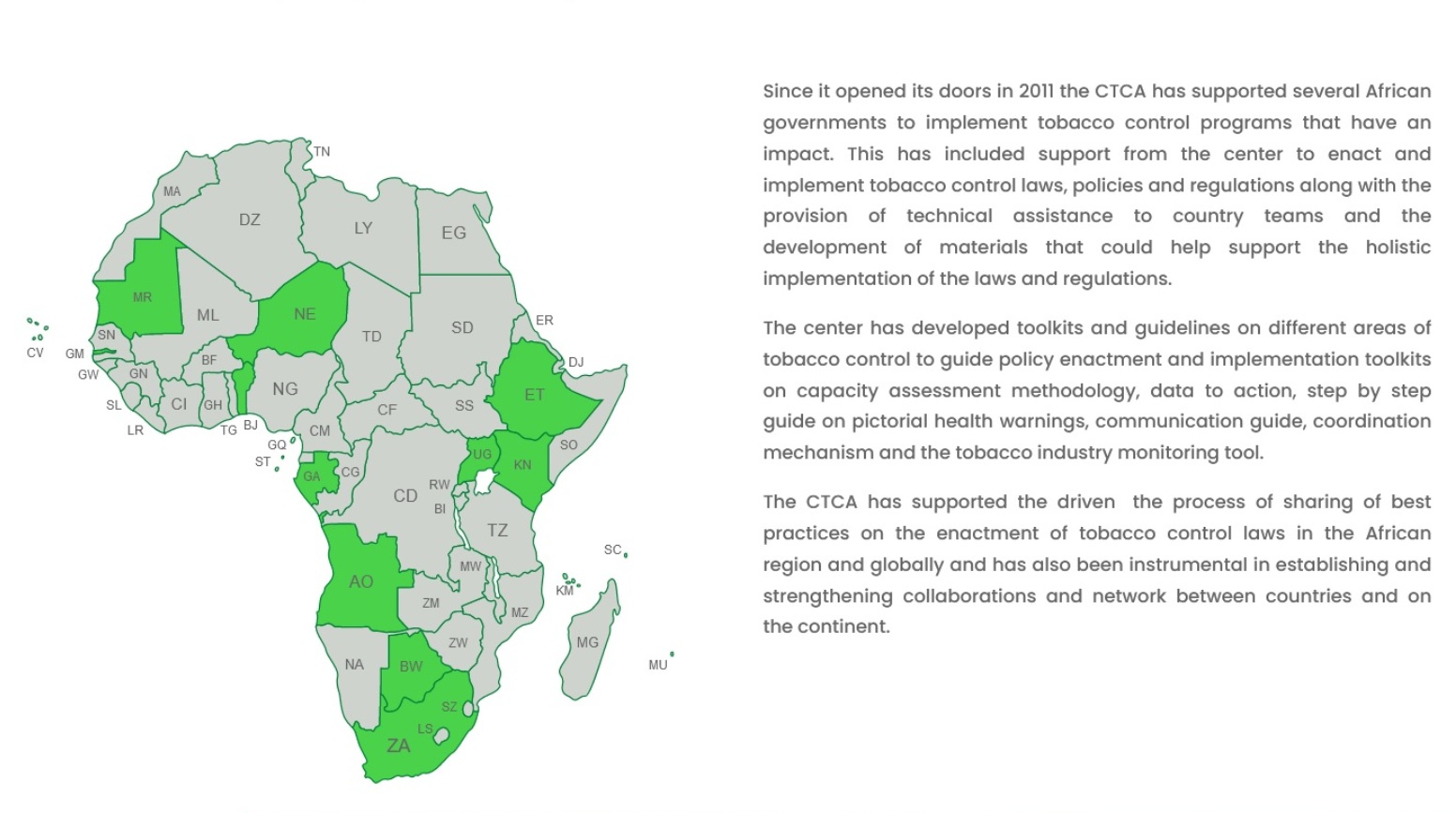 Project Title
Quit4Life+: Adapting and Evaluating a Phone-Based Tobacco Use Cessation Program for People Living with HIV in Uganda and Zambia
Introduction
The Centre for Tobacco Control in Africa is open for applications from suitably qualified candidates to coordinate a 5-years study in the field of HIV, tobacco use cessation and mHealth. The project targets young professional with a background in Public Health and clinical medicine from recognized university or any other related field institutions. The candidate should be interested in furthering research skills in the domains of HIV, tobacco control, mHealth, clinical trials and desirous of pursuing a PhD. The project provides opportunities for PhD.
About the Project
The Centre for Tobacco in Africa (CTCA), a constituent entity of Makerere University School of Public health responsible for capacity building and research for tobacco control in Africa. CTCA and the University of Southern California (USC) will be implementing a 5-year research project titled "Quit4Life+: Adapting and Evaluating a Phone-Based Tobacco Use Cessation Program for People Living with HIV in Uganda and Zambia". This randomized control trial study aims to promote smoking cessation among HIV infected persons through adapting a standard short message service (SMS) for tobacco cessation program and the efficacy of SMS-based program tailored to meet the needs of PLWH (Quit4Life+) in comparison to the current standard of care in Uganda and Zambia.
The study will provide insights into the efficacy, feasibility, and applicability of delivering tobacco cessation interventions through health care professionals at HIV treatment centers in two countries with different tobacco use patterns, policy environments, and health care resources and provide needed information to providers and policymakers looking for cost-effective tobacco cessation interventions to inform scale-up of tobacco use cessation in LMICs worldwide. The project is therefore targeting public health professionals with experience in clinical trials and interested in fortifying their research skills who want to do a PhD.
While the PhD sponsorship is not embedded in the study, the project provides opportunities for a 5-year hands-on practicum the study coordinator will optimize to further his/her research and writing skills. The study coordinator will be expected to participate in teaching and to co-mentoring students interested to conduct research in the fields covered by the study. The candidate will be assigned an academic mentor from within the study team to further his/her career objective.
Scope of Work
The objective of recruiting a study coordinator is to strengthen coordination of the study to attain the project deliverables in the projected timelines. Therefore, the project seeks to recruit a professional responsible for holding the research program together in support of the project goal and specific aims to understand tobacco use cessation among HIV positive clients in health care settings. The search is for a full-time professional to hold the different components of the research project linked and desirous of undertaking a PhD. The successful individual will undergo a 6 months' probation. The contract is renewable after successful performance appraisal for up to 5 years. In fulfilment of the PhD support, part of the individual salary will pay his/her tuition at Makerere University. The individual will use data from the project to write his/her thesis and also participate in the capacity building activities/session at the School of Public Health.
The study coordinator will;
Develop the quarterly and annual work plans for the project
Draft communication letters and memos for signature by the PI or his/her designate
Schedule and convene virtual/physical meetings
Act as secretary for the meetings
Prepare terms of reference and job descriptions of project staff including field research teams
Coordinate research capacity building activities and keep liaison with the study site teams in the two countries
Ensure the study tools are up to date and protocols are submitted to IRB including renewals
Support the procurement of the needed equipment to conduct the data collection
Field supervision of study activities
Supervision and appraisal of research assistants
Overseeing data management and analysis, maintain, and update the research database for ease of follow up and reference
Ensure quality assurance of the data collected
Tracking progress against targets and documenting the study progress for timely and quality research outputs
Preparing and submitting weekly progress reports to the PI
Planning and management tasks for the smooth running of the research project.
Track progress against targets and document the study process through compilation of monthly reports
Coordinate the consent disclosure language and authorization, data collection, management, analysis and transmission
Generate activity plans and the requisite operational schedules.
Participate in preparation of manuscripts for publication in scientific journals.
Compile monthly, quarterly, and annual report for review by the PI
Participate is translating research outputs into peer reviewed journal articles, manuscripts, and publications.
Organize dissemination of research information through various dissemination channels
Any other duties related to the study that may be assigned by the PI
Key deliverables along the project path
The required deliverables include;
Study tools
Quarterly and annual work plans & budgets
Performance Reports; Monthly, quarterly annual
Term of references for the various level of the project team
Checklists of project team
A publication per year
Supervision of students at master's level
Submission of a research grant for funding
A PhD dissertation
Application Procedures
The applicant should submit electronically by 15th December 2021 at 5.00pm EAT;
A cover letter
A detailed Curriculum Vitae highlighting relevant research experience
Copies of academic transcripts
A statement of motivation that indicates reasons for applying for this post
Reference letters from two referees with active phone numbers, and email addresses
Address your application EOI[at]ctc-africa.org
Preference will be given to applicants interested in pursuing a PhD and demonstrated ability to contribute to the overall project goal.
Call originally posted on CTCA website