Meeting IGAD's Dr. Kassa & Dr. Hersi
Management has held interesting discussions with Dr. Kebede Kassa and Dr. Abdi Hersi of the Intergovernmental Authority on Development (IGAD) on collaboration between Makerere University and IGAD on refugee education. We have committed to participating in this noble cause for the good of humanity.
Inaugurating Hi-Res Electron Microscope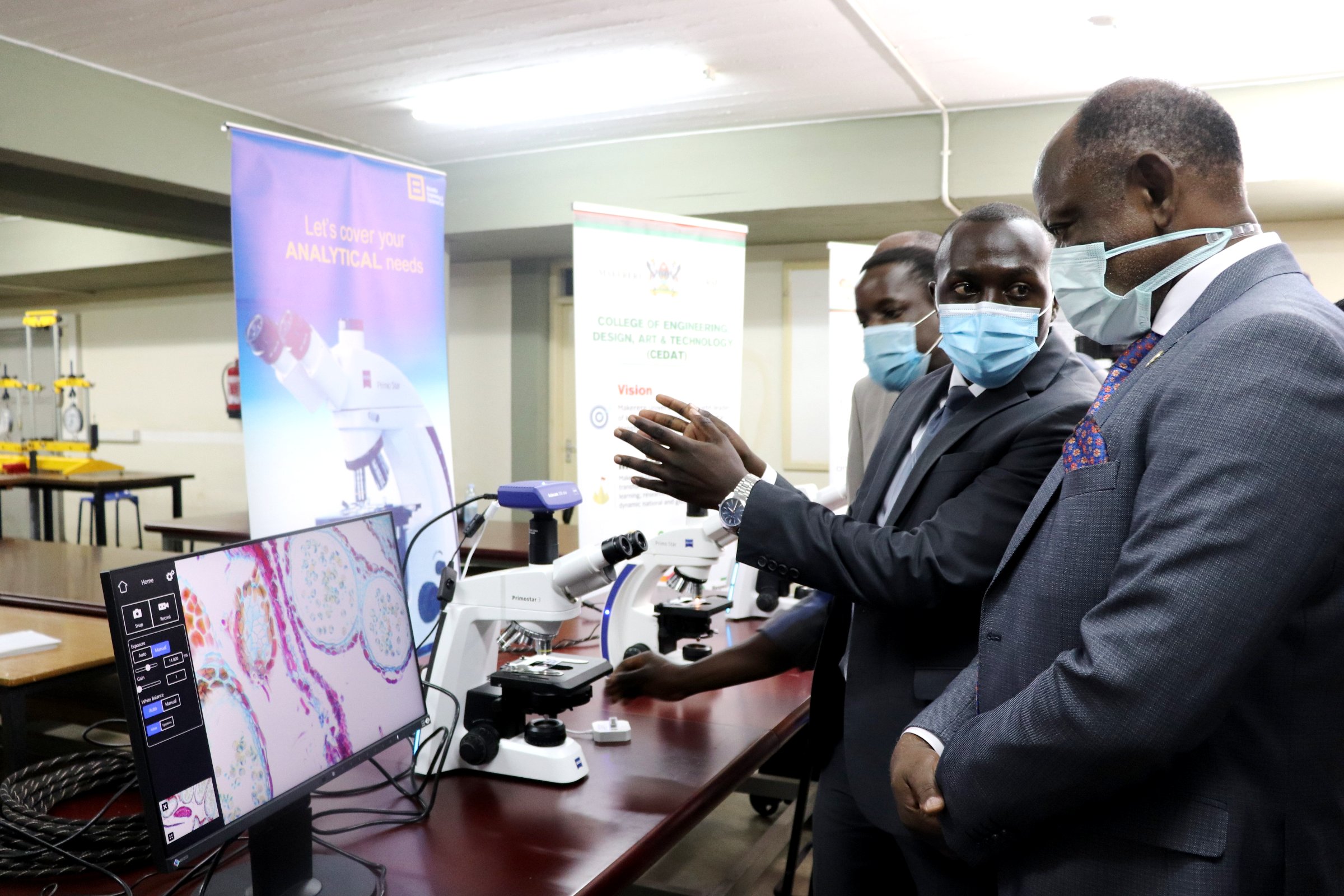 We inaugurated the first ever Vapour Pressure Sigma 300 High Resolution Scanning Electron Microscope in East and Central African region. I thank the Government for this investment which will spur research in Nanotechnology including medicines, minerals, life sciences and others.
Signing MoU with Uganda Police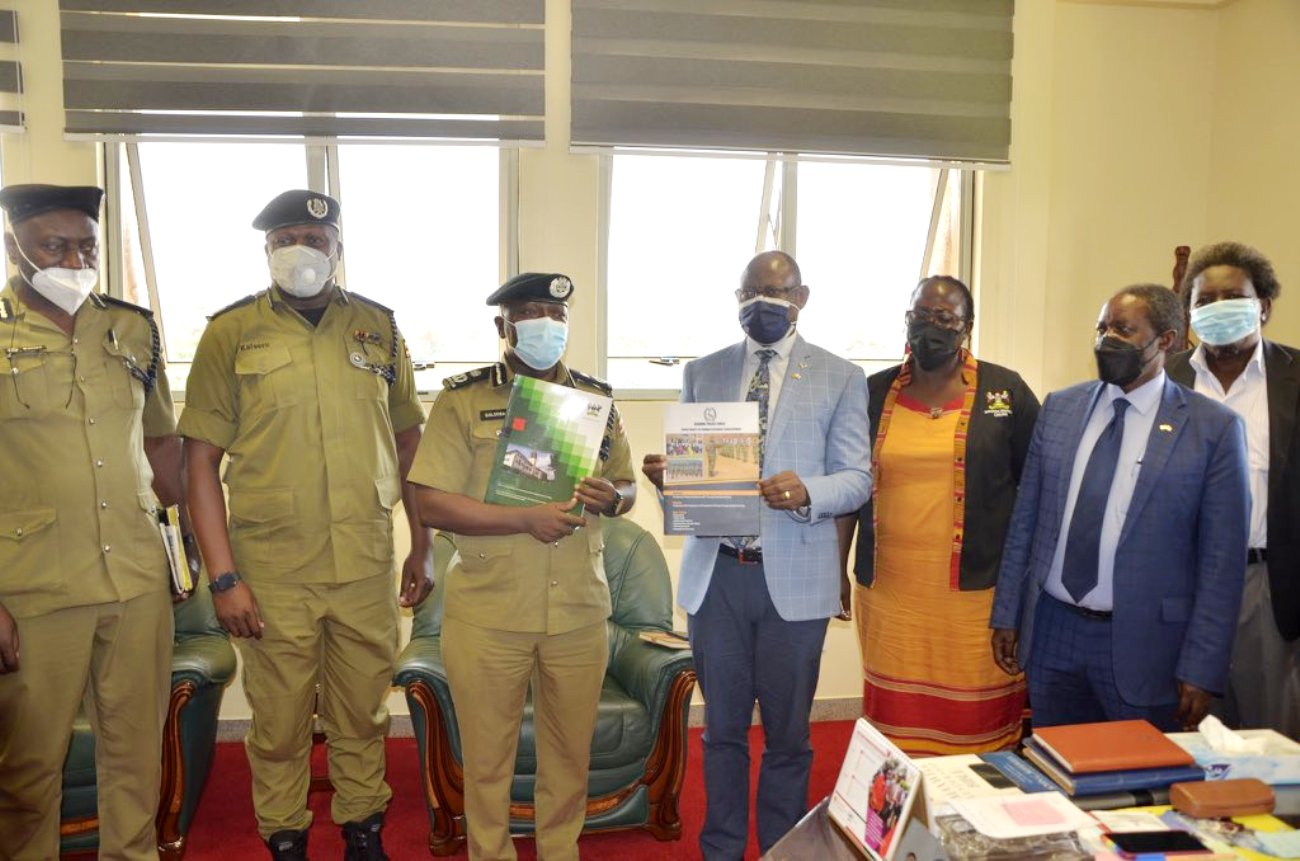 I signed an important MoU with the Uganda Police Force for training police officers in Peace and Conflict resolution, leading to award of MA in Peace and Conflict Studies of Makerere. I thank the Police for partnering with us in the effort to modernise and professionalize the police force.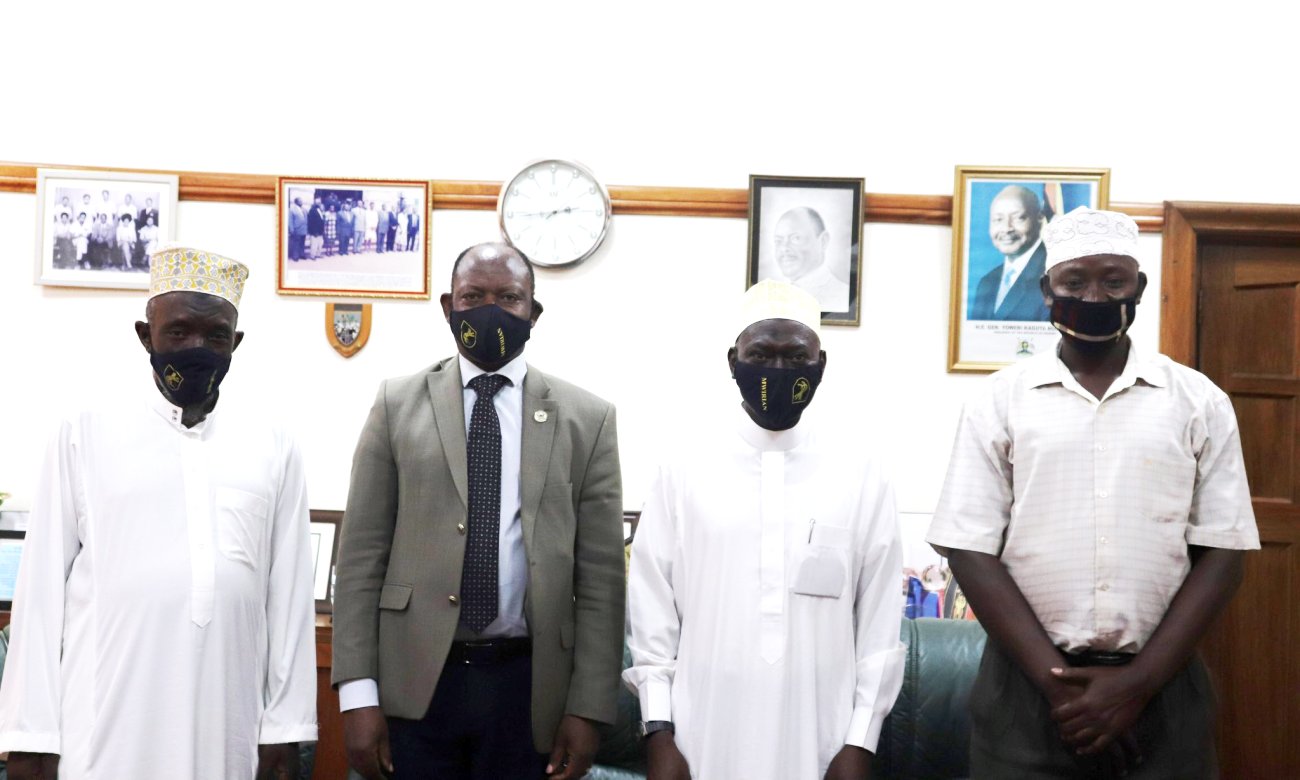 On behalf of Management, I wish our Moslem brothers and sisters a peaceful Eid Aduha celebration. Eid Aduha, like many religious celebrations seeks to promote peace and love for all humanity. I therefore join our gallant members of staff from the Moslem faith in celebrating this day. I wish all of you happiness and prosperity, as you continue to be part of a great team as, WE BUILD FOR THE FUTURE!
ALLAH BLESS YOU!